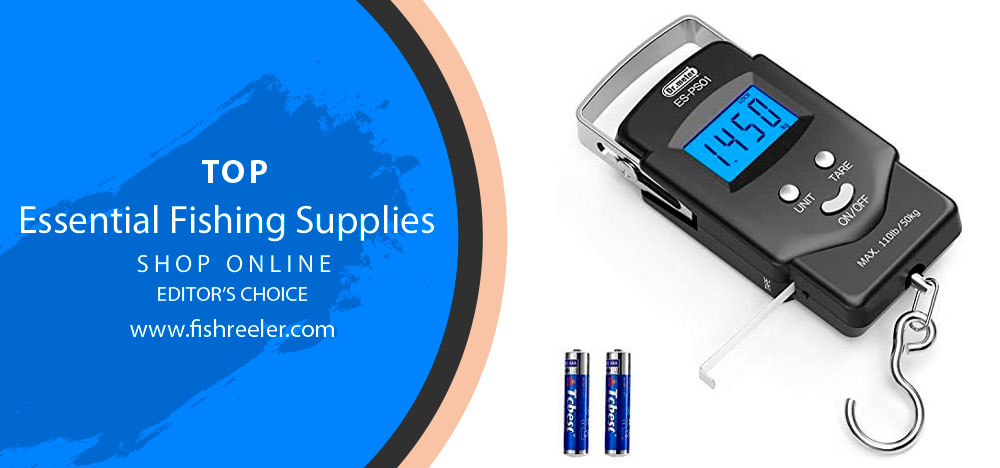 What To Pack For A Fishing Trip

My Advice And Recommendations: Clothes, Fishing Equipment, Useful Things, A List Of Spare Parts & Gear Guide
Fishing is my favorite hobby! I love fishing at any time of the year and time of day. For me, this is a great break from my daily routine. I like to be alone with nature and still get a catch. In order for fishing to go well and successfully, you must take all the necessary equipment and accessories with you. If you forget to put something, then your favorite activity will not be as successful as it could be. I decided to write this article so that you always have a ready-made guide at hand. You can look into it when you are going on a fishing trip and then you will definitely not forget anything!
Basic Clothes For Fishing
Clothing is an important point in fishing. Sometimes I didn't dress for the weather and I regretted it very much. You need to choose clothes according to the weather. The choice of clothing depends on whether it is cold outside or not. I have already known what clothes to choose from and will share this knowledge with you.
Clothing For Cold Climates
If you are going to go fishing in places where the climate is cold, I advise you to be careful when choosing clothes. After all, there is a chance to freeze or get wet. And check many times if you put extra pairs of socks and underwear. In case you get wet, you will be able to change them. Next, I'll show you my list of things that I always take with me, for example, when I go fishing in Canada.

Wool Socks And Underwear
Why do I repeat this twice? I want you to remember that for sure. This is an important part of clothing for cold climates. You should take many pairs of socks and underwear. If you are in the rain for a long time, even waterproof clothing will not save you from getting wet. And you will have to replace them. I advise you to take wool socks, as they keep the heat longer and dry faster.
And I advise you to take these things with you, and not leave them somewhere in the hotel or where you will stay. So the probability that you will have to change them during the fishing itself is very high. I draw conclusions from my own experience.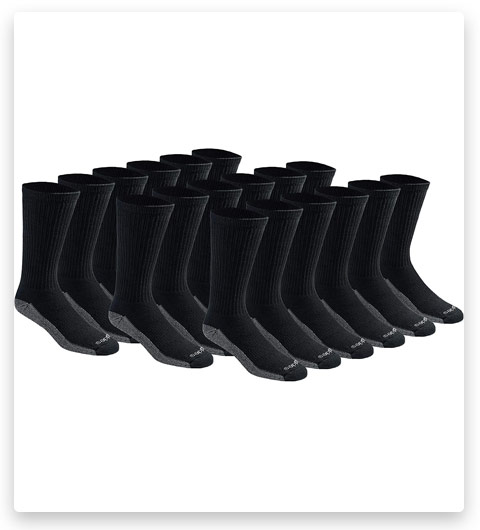 Waterproof Clothing
In choosing this piece of clothing, I advise you not to save if you really care about your health. You need to choose pants, jacket, gloves, hat, shoes that are waterproof. Choose good quality clothing to protect you from getting wet during heavy downpours. When you get into this situation, you will remember my advice and thank me because, with the right clothes, even a storm will not prevent your fishing!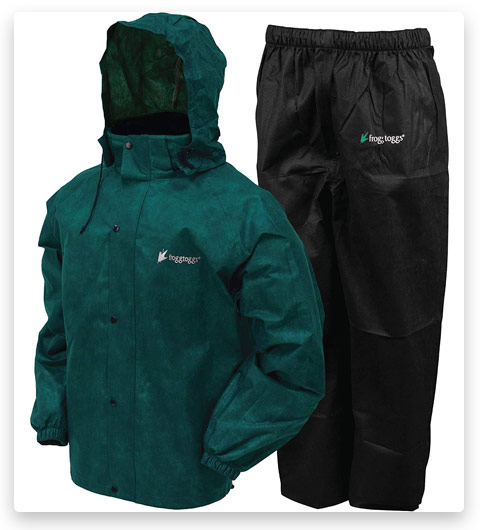 Warm Jacket
When I was fishing in very cold weather, I was grateful to myself that I took my down jacket with me. This was my salvation. And now I can give you advice such as taking a down jacket or a synthetic one if the weather isn't the warmest. You can't put it on immediately, but simply put it in a bag and take it with you. Also, take it if the weather is not quite cold in your opinion. You may still need it.

Gloves And a Warm Hat
I know that many fishermen don't like gloves. I'm one of them. But fishing without them is also not an option since if the weather is severe, your hands begin to freeze. I found a solution for myself such as fingerless gloves.

In them, your fingers will be warm and at the same time, you will feel comfortable doing your favorite thing. Well, I think I don't need to explain to you about the hat. Your head will be warm. If you don't like wearing hats, you can wear a hood. This is one of the options.

Clothing For Warm Climates
Many fishing enthusiasts think that if they go fishing in countries with a warm climate, it will be enough for them to take a couple of things such as a t-shirt and shorts and their fishing will pass without incident. But I will have to disappoint you and say that such a small set of things will not be enough for you if you want to spend your fishing without adventures and return healthy.
Here is my list of things that I always take with me
Sun-Protective Clothing
Most likely, your fishing will take place under the scorching rays of the sun.  You may have problems such as sunstroke, burns, and dehydration. If you want to avoid all this, take care of protective clothing. You need to choose a long-sleeve T-shirt that is made of breathable materials. And choose synthetic pants so they can dry quickly if you get them wet.
Sun-Protective Hat
A cap or hat will help you avoid sunstroke and headaches. This is an important item of clothing that you should definitely take into account!
Water Shoes
These shoes will not let you slip on a wet surface or fall on rocks. But if you are fishing from a boat, for example, you can put on just sandals.

Rain Jacket
In countries with a tropical climate, it often rains, which can suddenly begin. Therefore, always take a raincoat with you to avoid getting wet.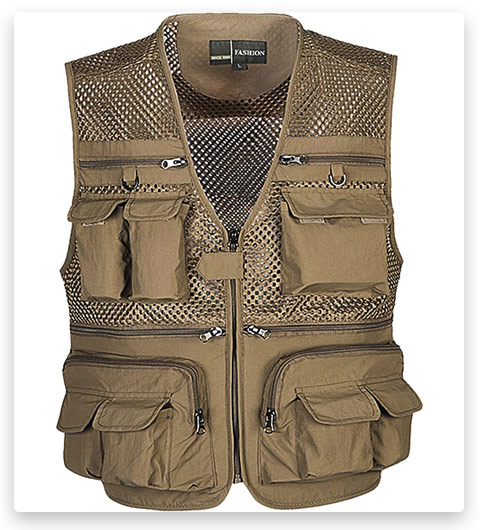 Sun Gloves
This item of clothing is as important as the hat. Your hands will be under the sun for a long time and may get burned. Therefore, it is important to close them too. This can be done using sun protection gloves.
Face Protection
Your face must also be protected. It must be covered. You can use a bandana. I very often use a rag.
Essential Fishing Supplies For Every Trip
Now we need to make a list of things that you may need during fishing:
Sunscreen cream
Insect repellent
Small first aid kit
Shampoos and so on. Don't forget to put in shampoo, shower gel, toothpaste, and a brush.
Documents
Don't forget to put all the documents you need for your trip! It will be a shame if you ruin your trip because of such a small thing!
Don't forget about this point! We always think that nothing will happen to us, but we always need to be prepared. Such a thing as a first aid kit can save your life or the life of your friend. It is also useful for household injuries such as cuts or common headaches. Put bandages, painkillers, ointments, patches, and so on.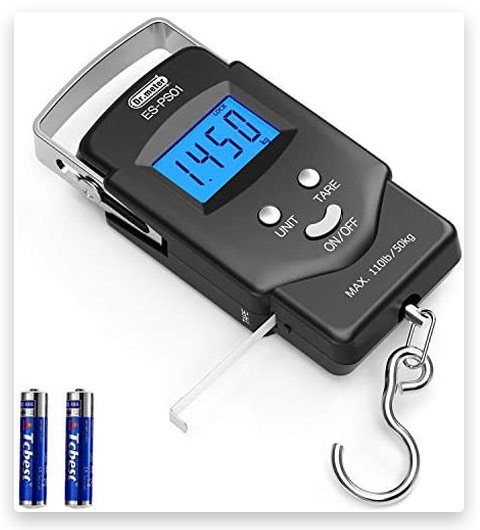 What Equipment And Tackle to Bring On a Fishing Trip

I must say that you shouldn't take all this list on one trip. What you take will depend on the type of fishing. I will list at once all that you may need in different cases.
Rods And Reels
Take the ones that you really need.
Lures And Flies
If you aren't sure what lures to choose for the area where you go, it is better to ask the local store about it and buy them there. If you are sure about the choice of flies, just carefully pack them in your bag.

Line And Leader
Take additional leader material and lines with you!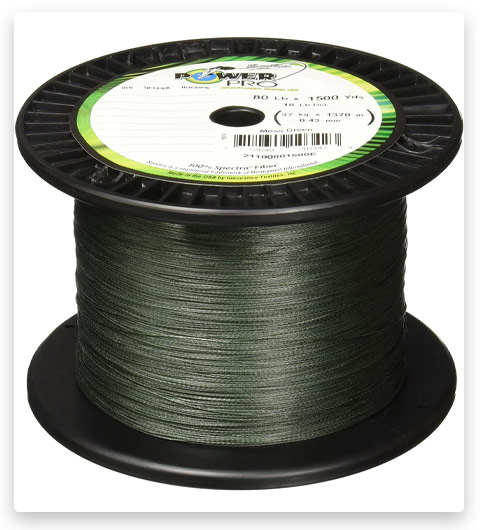 Boots
Best shoes for catching fish. It is best to choose wading boots. First, they prevent your feet from getting wet and allow you to stay steady while fishing. When choosing these shoes, pay attention to the material, style, sole, and comfort. You can also have spare boots that you can change when you are not in the water. This will provide more comfort.
Waterproof Duffel Bag
Use it to put your clothes on and protect them from getting wet. This is necessary when you get on the plane, ferry, and so on.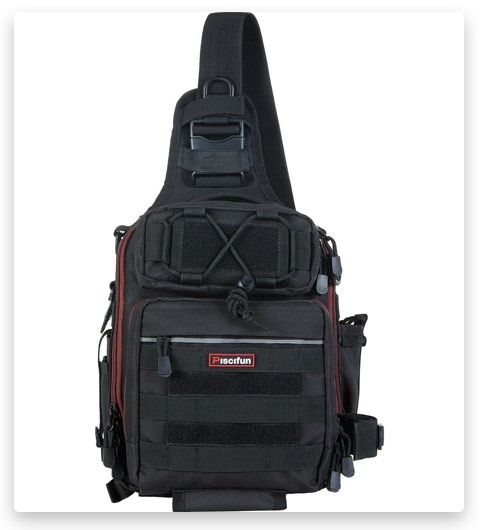 Lights

Lights for best catching. You will need light during night fishing. I recommend using lights that can be attached to your head. So you will have free hands and you will be able to fish freely and it will not take up extra space. It is especially convenient when you unload the boat. Personally, I use this variant, but there are other options. There is a light that highlights the neck. You will also have free hands; they can be attached to the shirt. These options are more suitable for your night vision, but there is a light that attracts fish. It depends on the light. The green color attracts flies, beetles and they begin to swarm, and this, in turn, lures the fish. To choose a good flashlight for your purposes, read the relevant reviews. 
What To Take For Sea Fishing From The Shore?
You need to take care of your clothing. It should be waterproof, high boots are better to wear so that your feet don't get wet if you suddenly need to enter the water. From the equipment, you need to take spinning rods, a reel, a box with additional gear such as hooks, weights, beads. I also always take pliers with me as they may be needed when you need to pull the hooks out of the caught fish. I take a folding chair so I can sit down and a 5-gallon bucket. I put an ice pack in there and freeze the fish I catch. And of course, don't forget about the lures. You can use both fresh and artificial. For this type of fishing, I prefer to use fresh shrimp.
What To Take With You On a Deep-Sea Fishing Trip?
When choosing clothes, you should consider the climate. Above, I described what clothes are suitable for a certain climate, so rely on those tips. Also, don't forget about the box with first aid. Take into account everything I said above. You need to take care of your fishing license. Don't forget to take the bait, rod, reel, and all the equipment you use to catch fish. I would recommend taking a camera as it would be cool to capture such moments!
What To Take With You For Catching Fish On Hiking?
I will tell you in general terms since what you will need to take depends on the area you are going to. Find out in advance what kind of fish is found there and start from this. You will need to take lures, spinning, or fly fishing rods. It depends on how you want to fish. Find out in advance what lures are allowed in the reservoir, the river where you are going to fish. Don't forget the reel and fishing line. In general, all the equipment that you may need during fishing. If you are going to spend the night, don't forget the tent, folding chair. Dress in accordance with the climate, don't forget the mosquito repellent.
Fishing In Freshwater Lake
In addition to the obvious things such as a fishing rod, reel, you need to take a box with the rest of the gear, pliers, net. I also take an icebox with me. I advise you to take sunglasses. They will not only protect your eyes from the sun but also help in finding fish. They better see the fish in the water.
FAQ about Fishing Equipment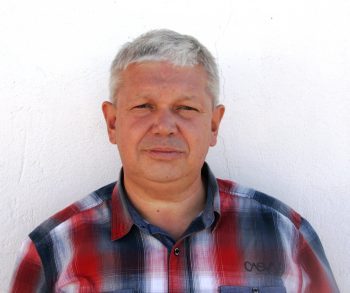 Sergio Smirnoff
Professional fisherman with 40+ years of experience.
Fishing and the ocean is a passion of my life. I am passionate about all kinds of sea fishing: fishing from the shore (spinning, float, baitcasting), from a boat, and spearfishing day and night.
I live in Tenerife (Canary Islands) for the last 10+ years and share my daily fishing experiences on my website. Many years of personal experience as a fisherman and the vast experience of my friends allow me to write professionally on any fishing topics (from choosing a flashlight and equipment to deep-sea fishing).
All of my advice is based on practical real-world experience and will be useful to both novice anglers and professionals.
Read more
about the author.
Affiliate Disclosure: FishReeler.com sometimes gets paid for listings, through sponsors or affiliate programs like Amazon, Ebay, Cabelas, Bass Pro Shop, Shimano, Daiwa, Rapala, Renn, Okuma, KastKing, etс. Clicking a link helps keep FishReeler.com free, at no extra cost to you!
About the author: Each article is verified by the fishing expert Sergio Smirnoff. The articles are written by professional and amateur fishermen with 20+ years of fishing experience.
Note: The views and opinions expressed in this article are those of the authors and do not necessarily reflect the official policy or position of any agency. The articles are for informational purposes only, share your opinions in the comments and join the fishing discussions, let's share our fishing experiences together!