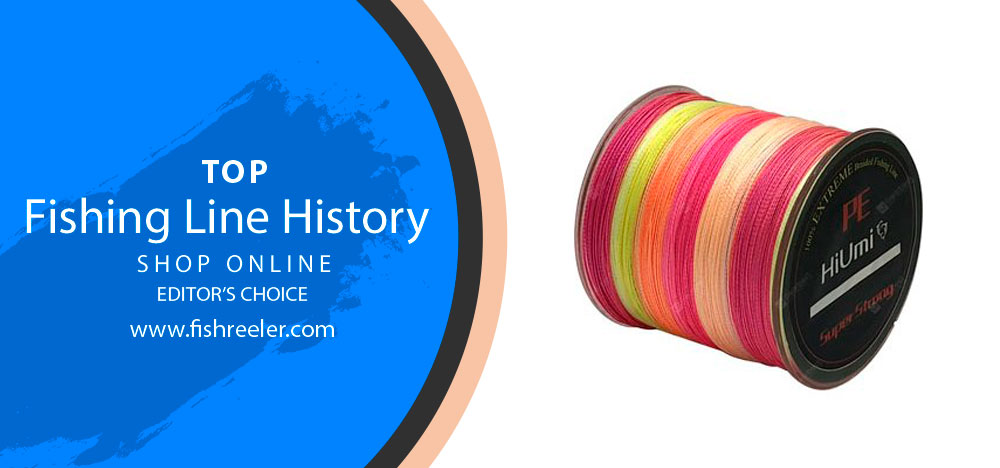 Interesting and Fascinating Facts
 Who Invented Fishing Line? Where Did Fishing Originate From? What we now think of as past times or even sports was a means of providing food for the survival of our ancestors. Fishing is quite an ancient occupation. Ancient references to fishing are found all over the world in Greek, Roman, Hebrew, and Assyrian writings.

One of the earliest tools of mankind was a fishing rod, fishing line, and hook. Today anglers can choose from a variety of fishing lines ranging from monofilament to braided lines. But the tackle has undergone long and complex changes, so today we could only have the most difficult and effective choice. Let's start from the beginning.

History of the Evolution of Fishing Lines
What Was The First Fishing Line Made Of?
Ancient Evidence
The earliest historical records of fishing lines are found in China and date back to the fourth century BC. They were made of silk and consisted of a single line. There is also an Egyptian carving from 2000 BC that shows a man fishing with a stick and fishing line, but no clear archaeological evidence has been found.
Early Development
For centuries people fished using lines made of animal or plant material that was strong enough to hold and pull the fish out. In a British book written in 1496, it was mentioned that fishing was carried out using a line of braided horsehair. Then another book in 1667 mentions that fishermen built their own gear from a wire loop that was attached to a pole. People continued to experiment with different types of fishing lines until the invention of synthetic materials.
Industrial Development
Fishing has benefited greatly from the advent of machines. Since 1850 fishing lines had been produced in large quantities in specialized factories. Most of these early production lines were made from silk or linen and less often from linen or cotton.

Some fishing lines even had a water-resistant compound added to them during production. When DuPont announced in 1938 that the company had invented a revolutionary new material called nylon, the world was horrified.
This was the first synthetic fiber that was ever produced and everyone saw what a huge potential it could have in the production of textiles. The following year DuPont himself went even further starting to produce nylon monofilaments.
However, Dacron braided fishing lines remained the most popular brand for the next two decades. But DuPont was not a simple company. They knew that the monofilament was an original design that different anglers could benefit from.
In 1959 DuPont captured the market by introducing the stern, a thinner monolinear fishing line suitable for a wide range of reels, for old and recently introduced spinning and casting gear. Thanks to its flexibility and ease of use, the stern monofilament soon became a favorite choice for both beginners and experienced anglers.

Best Fishing Lines Reviewed & Tested
Fishing Lines Today – Popular Fishing Line Types & Setup
Recently, other types of fishing lines have been introduced that are made entirely from artificial substances, such as nylon, polyethylene, Dacron, and DuPont. However, they were not able to surpass the popularity of the monoline. Monofilament is a material obtained from melting and mixing polymers, which are then spun into threads of various thicknesses.
Most lines are made from this material because of its high strength, availability in all types of tests, and affordable cost. Another advantage of this type is a wide color palette, including transparent, white, blue, green, and fluorescent. Choosing the right color of the fishing line can lead to the fact that the buckets will be full of fish.
Mono also holds better than other fishing lines when it comes to heavy fish. This is because it stretches, absorbing shocks, and has a uniformly round cross-section, which allows it to be better held by the reel without slipping. The monofilament can be easily and quickly tied into a knot, making it an ideal choice when anglers need to quickly change their line if they don't want to miss a potential catch.
Fishing Line Types – What's The Best Fishing Line For You 
Mono Vs Fluoro: Fishing Lines – Is Monofilament Or Fluorocarbon Better?
Monofilament Lines
If you are just starting your way in fishing, then most likely you will start with this type of fishing line. This is the most popular type of fishing line among fishermen. These lines combine the simple use of the line and all the necessary functions that a modern fishing line should have. It is made of nylon material, invented by an American company in the mid-thirties of the last century. Monofil differs cheapness, at the same time, remaining strong enough fishing line. Available in a wide range of thicknesses and color variations. Rigid and elastic thread contributes to a comfortable casting without causing particular difficulties associated with the entanglement of the installations. Due to the fact that the lines are elastic, they can withstand a lot of pressure.
Under certain storage conditions, without exposure to ultraviolet rays and excessive dryness of the air, the material retains its original qualities for a long time without reducing its parameters. When completing gear both the main cord and the leash material are used. Nylon fishing lines work perfectly even in wide ranges of temperature differences, mostly without losing their performance characteristics. Therefore, the monophyly is considered a cord close to the universal version for the seasons. Also, nylon is easy to color, so you can find monofilaments in different colors. The choice of color depends on the weather and the type of fish you want to catch.
Pros of monofilament lines:
It is suitable for beginners;
You can find it in different colors;
Can withstand a lot of pressure;
Not expensive;
Easy to use.
Cons:
High extensibility, which limits the use of monofilament at long distances of fishing, significantly reducing the sensitivity of the tackle.
It is difficult to detect movement.
It isn't durable.

Fluorocarbon Lines
Fluorocarbon fishing lines appeared in the late sixties of the twentieth century as a result of the development of an innovative material by one of the Japanese chemical organizations. The fluorinated organic polymer has a high degree of transparency and is resistant to aggressive chemicals and physical environments. It doesn't lose its quality in a wide range of positive and negative temperatures.
Fluorocarbon filaments aren't afraid of Ultraviolet exposure, so they don't require special storage conditions and can be used in fishing even after a dozen years of preservation. This line is difficult to notice, it is great for catching fish that is well hidden. The material has no light distortion and therefore merges perfectly with water. Fluorocarbon fishing lines are sensitive to movement. If you look away from the process, you will feel the movement of the fish.

Compared to the previous type of fishing line, this one is distinguished by its durability. If you choose a fluorocarbon fishing line, it will serve you for many years. This material is resistant to abrasion and UV rays as I said earlier.
If you are a fan of fishing not on coastal waters, but on the sea, then this type of fishing line is what you need. The fishing line is suitable for seawater. In addition, the fluorocarbon is more expensive than monofilament lines and has greater stiffness.
In fishing, this type of line has perfectly taken root as a typical leash material. Sometimes fluorocarbon is used as a shock leader. In selling fluorocarbon fishing line can be found in the measuring reels or reeled up on a bobbin in a small in the lengths of the cuts.
Pros of fluorocarbon lines:
Rigid doesn't wear out.
Good extensibility.
Quickly drowns in water.
Almost invisible in water (if you choose a colorless material).
It doesn't lose its strength at low and very high temperatures.
Poor memory. After tying knots, the line quickly straightens.
Resistance to the sun. Ultraviolet radiation quickly wears out the rest of the fishing line, but fluorocarbon loses its strength only after 1000 hours of use in direct sunlight.
Cons:
The same thickness of the fluorocarbon is still inferior to the monofil in the gaps.
High cost. But it pays off by spending extremely slowly.

Best Braided Fishing Lines
A fishing line under the already well-established name plait is made from ultra-high molecular weight polyethylene, first used for the manufacture of fishing accessories in the Netherlands in the seventies of the last century. The structure of a braided cord consists of a plexus or sintering under the influence of the high temperature of several fibers of uniform properties and diameter.
Important! Braids differ from other types of lines with high strength at low material thicknesses
Due to the low coefficient of stretching of the material, the thread allows you to collect a highly sensitive tackle that transmits scanty and gentle bites, as well as to clearly control the movements of the bait when it is wired.  As for the price, it is quite acceptable. Although these lines are more expensive than monofilament lines. The fishing line is sharp and can cut the algae that will meet it on the way. Fishing lines are waterproof and resistant to abrasion. It would seem that the fence is quite an ideal version of the cord for fishing, but it has disadvantages.
In addition, braids are prone to tangling and as a result of friction, they quickly become shaggy and fall into disrepair. Not in favor of the fence and its high visibility in the water, and at low temperatures due to the high parameters of water absorption, the material is prone to freezing and loss of all its performance characteristics. Braids are ideal for use in spinning types of fishing, such as twitching and jig, requiring meticulous control of the course of baits, as well as bases for bottom installations that work at long distances.
Pros of braided lines:
The price corresponds to the quality.
Great for big fish.
Very durable.
Cons:
More noticeable than fluorocarbon lines.
It doesn't work with all knots.

What Is Fluorocarbon Made of?
Such fishing lines are made of PVDF fluoropolymer. This material makes the fishing line less noticeable in the water since the refractive index is the same as that of water.
How To Pick The Right Kind of Fishing Line For Spinning Reel
The choice of fishing line for a spinning reel depends on your goals and budget. If you are going to catch for example trout, then you need a less noticeable fishing line such as fluorocarbon. But this fishing line may not suit your budget and then most likely you will choose a monofilament. In General, these three types of fishing lines are perfect for a spinning reel, but you need to take into account all the points that I wrote about above. Re-read the description of the three lines, their pros, and cons, and make a choice based on this.
Tags: #history of fishing line / #history of braided fishing line / #what is the history of long line fishing / #what's the history of hollow core braid line in fishing / #history of plastic fishing line spools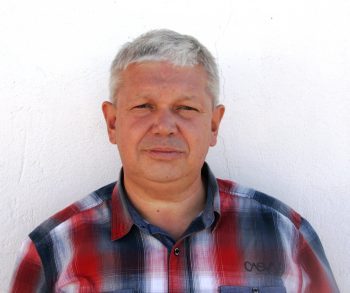 Sergio Smirnoff
Professional fisherman with 40+ years of experience.
Fishing and the ocean is a passion of my life. I am passionate about all kinds of sea fishing: fishing from the shore (spinning, float, baitcasting), from a boat, and spearfishing day and night.
I live in Tenerife (Canary Islands) for the last 10+ years and share my daily fishing experiences on my website. Many years of personal experience as a fisherman and the vast experience of my friends allow me to write professionally on any fishing topics (from choosing a flashlight and equipment to deep-sea fishing).
All of my advice is based on practical real-world experience and will be useful to both novice anglers and professionals.
Read more
about the author.
Affiliate Disclosure: FishReeler.com sometimes gets paid for listings, through sponsors or affiliate programs like Amazon, Ebay, Cabelas, Bass Pro Shop, Shimano, Daiwa, Rapala, Renn, Okuma, KastKing, etс. Clicking a link helps keep FishReeler.com free, at no extra cost to you!
About the author: Each article is verified by the fishing expert Sergio Smirnoff. The articles are written by professional and amateur fishermen with 20+ years of fishing experience.
Note: The views and opinions expressed in this article are those of the authors and do not necessarily reflect the official policy or position of any agency. The articles are for informational purposes only, share your opinions in the comments and join the fishing discussions, let's share our fishing experiences together!