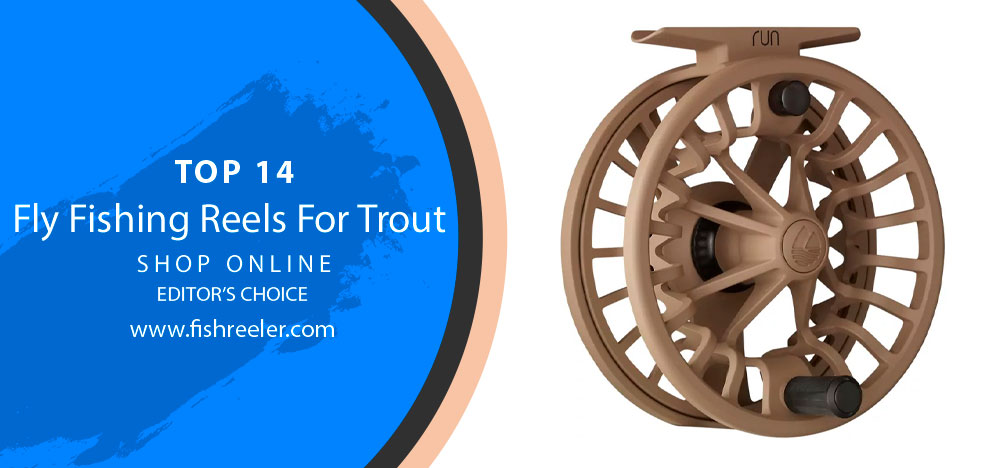 Mastering the Art of Trout Catching: The Ultimate Guide to Fly Fishing Reels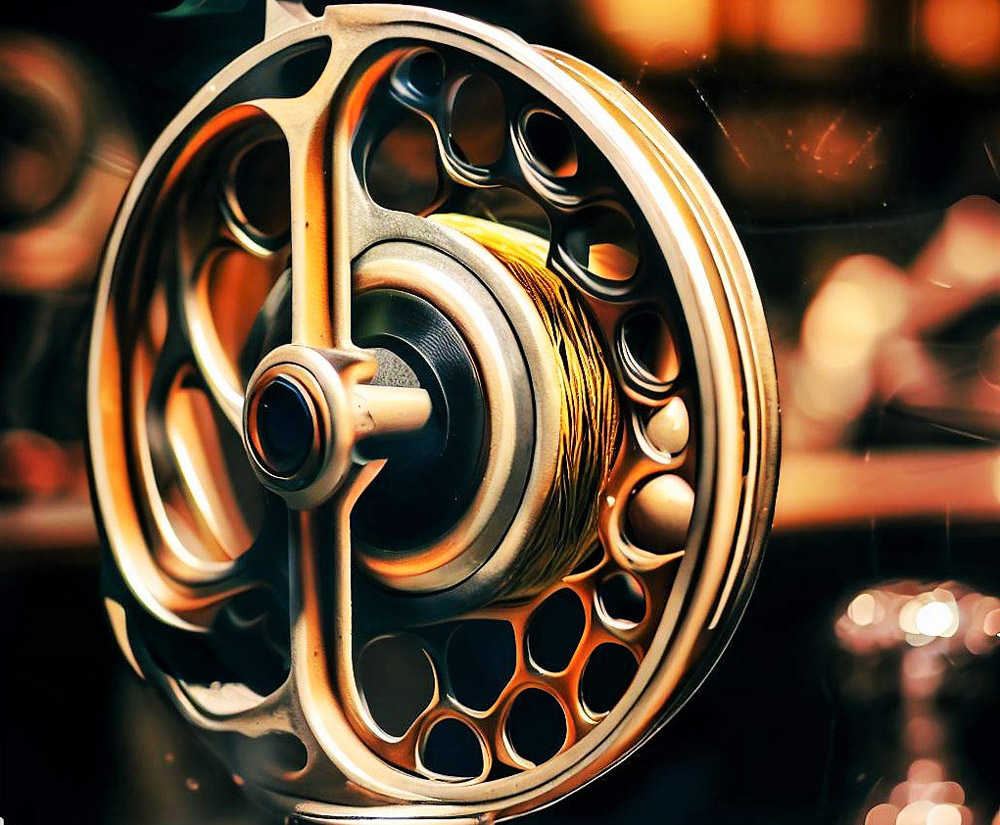 Setting the Stage: An Intriguing Tale from the River
There's a quote by an unknown author that goes something like this: "Many men go fishing all their lives without knowing it's not the fish they're after." Those who have experienced fly fishing for trout can attest to this truth – it's not just about the catch, but the entire process that draws them to the water. There is nothing quite like the delicate dance of casting the fly line, the anticipation as the fly lands on the water, and the heart-racing thrill when a trout finally takes the bait.
But the pursuit of trout is not a casual endeavor. According to a 2022 survey by the Outdoor Industry Association, approximately 7 million Americans participated in fly fishing, and of these, an estimated 60% targeted trout. This reveals the immense popularity of trout fly fishing and the competitive nature of this pastime.
The Reel Deal: Why Your Fly Fishing Reel Matters
When it comes to fly fishing, particularly for trout, choosing the right equipment is paramount. An often-overlooked component, the reel, plays an essential role in the entire process. The fly fishing reel is more than just a container for your line; it is a sophisticated tool designed to give you control, balance, and precision – all crucial factors when battling with a feisty trout.
Choosing the right reel can make the difference between a satisfying day on the river and a frustrating experience. A well-selected reel can enhance your casting, make the retrieval process smoother, and help you land your catch successfully. It becomes an extension of you, the angler, in your quest to outsmart the elusive trout.
Navigating This Guide: What to Expect
In this guide, we will delve deep into the world of fly fishing reels for trout. We'll start by understanding trout as a species and the basics of fly fishing. From there, we'll dissect the anatomy of a fly fishing reel and explain how each part contributes to the fishing process.
Next, we'll introduce you to the different types of fly fishing reels and their respective pros and cons. This will be followed by detailed reviews of top-rated fly fishing reels suitable for trout. We'll also discuss various factors you should consider when choosing a fly fishing reel specifically for trout, and we'll conclude with some essential maintenance and care tips for your reels.
Understanding Fly Fishing for Trout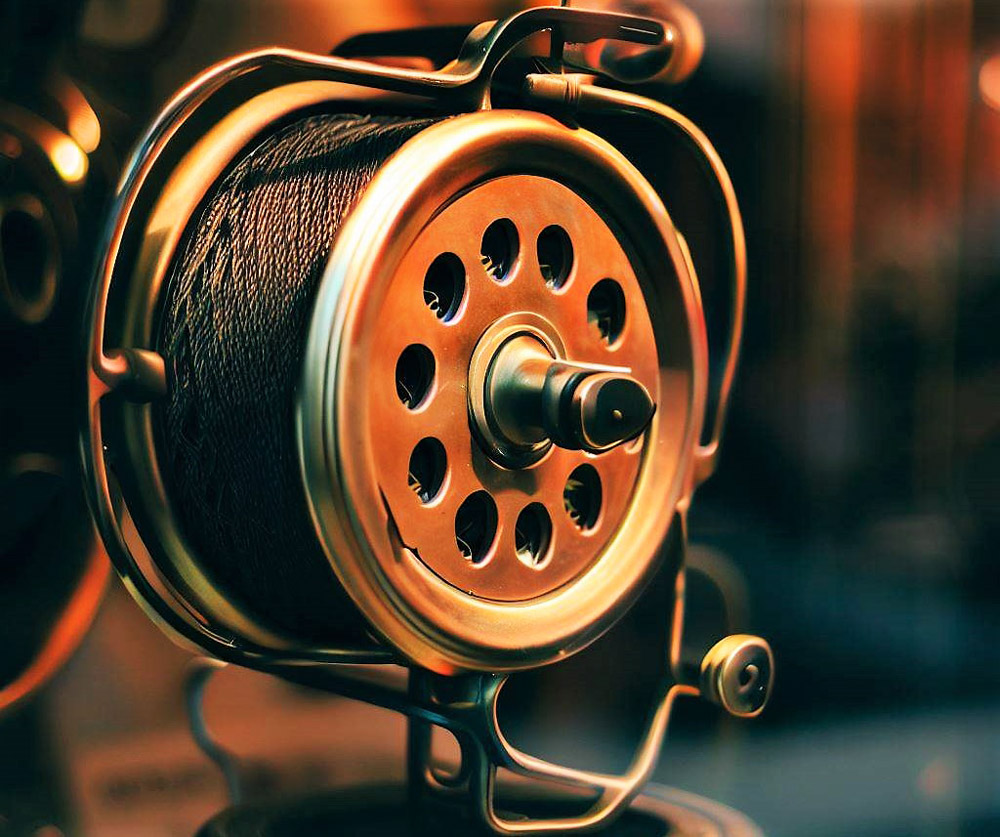 Trout Unraveled: A Deeper Dive into the Species
Trout, belonging to the Salmonidae family, are a favorite among fly fishermen due to their beautiful markings, fighting spirit, and incredible environments in which they are found. There are many species of trout, but some of the most popular among fly anglers include the Rainbow Trout, Brown Trout, and Brook Trout.
Rainbow Trout are known for their vibrant coloration and the distinctive pinkish stripe along their side. These fish are native to cold-water tributaries of the Pacific Ocean in Asia and North America but have been introduced worldwide.
Brown Trout, originally from Europe, are revered for their cunning nature. They are more challenging to catch due to their wariness of lures and flies, and they have a preference for feeding at dusk or night.
Brook Trout, native to Eastern North America, is the smallest of the three, typically, but is arguably the most beautiful with their distinctive marbled pattern and red spots surrounded by blue halos.
🚩Regardless of the species, trout generally prefer cold, clear waters. They can be found in a range of habitats, from small mountain streams to larger rivers and lakes.
Basic Principles of Fly Fishing – Technique, Equipment, Challenges
Fly fishing is an angling method that uses an artificial "fly" as bait to catch fish. The technique of fly casting is unique and requires skill and practice. Unlike other forms of casting where the lure's weight propels the line, in fly fishing, the line's weight carries the virtually weightless fly to the desired spot.
Equipment essential for fly fishing includes a fly rod, fly line, leader, tippet, and of course, the fly reel. The fly reel holds the line, aids in casting, and helps manage the line during fish retrieval.
One of the challenges in fly fishing for trout is their sensitivity to their environment. Trout have excellent vision and are easily spooked by unnatural movement, shadows, or disturbances.
🚩Also, mastering the fly casting technique can take time, making fly fishing a challenging yet rewarding pursuit.
Key to Success: Why Your Reel Choice Makes a Difference
Choosing the right reel plays a significant role in successful trout fly fishing. The reel affects the balance of your rod, the precision of your casting, and your ability to retrieve the line smoothly and fight a fish effectively.
A well-chosen reel also matches the weight of your rod, ensuring an efficient transfer of energy during casting. Furthermore, a high-quality reel has a reliable and smooth drag system to tire a trout without breaking the line.
It's important to remember that not all trout fishing situations require the same type of reel. The size and species of trout, the fishing environment, and personal casting style all play a part in choosing the appropriate reel. Understanding the nuances of these factors is the key to a rewarding trout fly fishing experience.
Casting Your Way to Success: The Top 14 Fly Fishing Reels for Trout
If you're a fisherman, then you know that the right equipment is essential for a successful trip. Casting your line and reeling in a fish is much easier when you have the right gear. There are a few things to think about when choosing the best fly fishing reel for trout. You'll want to consider the weight of the reel, the drag system, and how it feels in your hand.
In this blog post, we'll share our picks for the best fly fishing reel for trout. Whether you're a beginner or an experienced fisherman, we think you'll find one of these reels to be perfect for your needs. So, without further ado, let's take a look at our top-rated fly-fishing reels for trout!
1# Redington Behemoth Fly Reel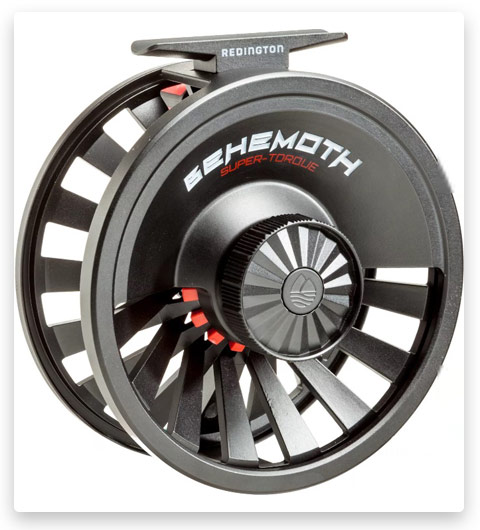 The Behemoth is the perfect reel for anglers looking for strength, performance, and reliability. With its unique diecast reel body and large arbour design, this reel can handle any situation you might encounter on the water. The oversized drag knob makes it easy to adjust your settings in any conditions, while the soft-touch ergonomic handles provide a comfortable grip. Whether you're left-handed or right-handed, the Behemoth can be easily set up to fit your needs. Plus, it comes with a nylon reel case to protect your investment.
2# Orvis Battenkill Fly Reel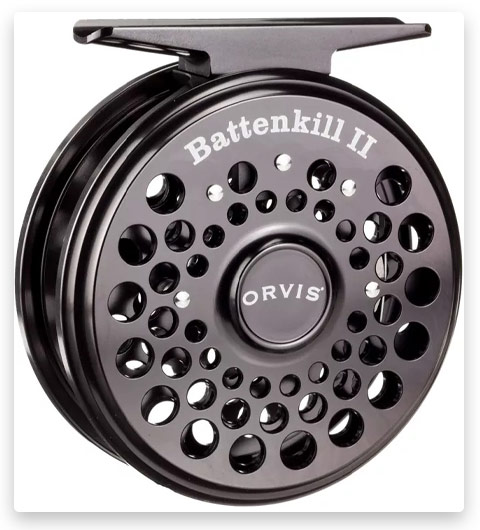 The Orvis Battenkill Fly Reel is a classic design with modern technology. This reel has a 4-position click-and-pawl drag system that is narrower and wider for reduced line stacking and increased line retrieval rates. The ultra-lightweight design is made from machined heavy-duty bar-stock aluminium for lasting durability. The Orvis Battenkill Fly Reel easily converts from left to right-hand retrieve to make it versatile for any fisherman.
3# Cheeky Limitless Fly Reel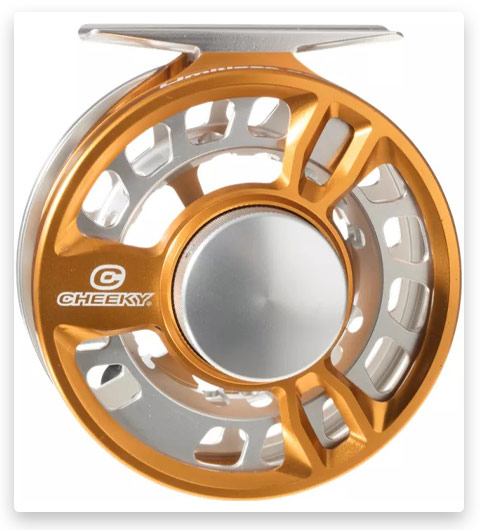 Looking for a top-of-the-line reel for small backcountry waters? The Cheeky Limitless Fly Reel has got you covered. This technologically advanced reel is crafted from high-grade aerospace aluminium and features a multi-axis machining process that loads metal at key stress points. The result is a strong, light reel that can handle whatever you throw at it. The integrated reel foot and oversized arbour provide superior line capacity, while the fully sealed GDS ensures smooth, consistent drag. Plus, the quick, easy left/right conversion makes it a breeze to switch up your retrieve.
4# Sage Spectrum LT Fly Reel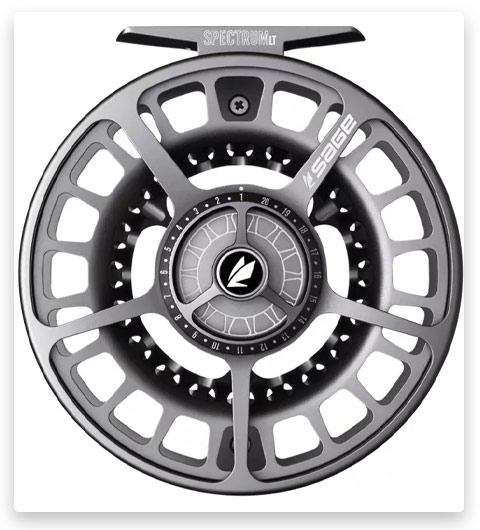 The Sage Spectrum LT Fly Reel is a beautifully balanced and compact reel that is perfect for fishing. It features a large arbour with a concave channel for great line management and an SCS (Sealed Carbon System) Drag that provides extreme drag power. The One Revolution Drag Knob with numbered detents makes it easy to adjust the drag, and the ergonomic handle ensures comfortable use. The reel can be easily converted from left to right hand retrieve, and includes a rugged reel case for protection.
5# Greys GTS 600 Fly Reel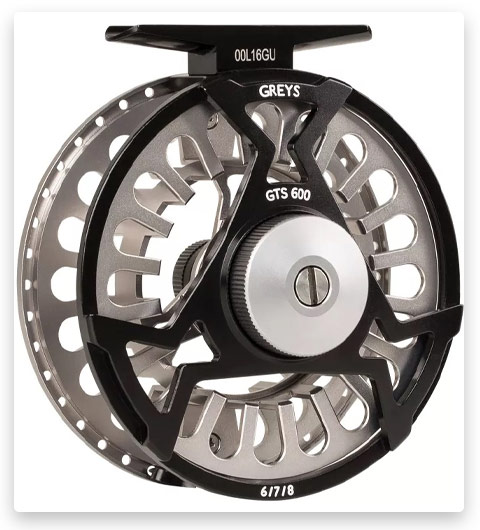 If you're looking for a large-arbour fly reel that's built to last, the Greys GTS 600 is a great choice. Made from machined 6061 bar-stock aluminium, it's designed for durability and smooth operation. The adjustable Rulon disc drag system gives you maximum control during a fish run, while the quick spool release makes it easy to switch out spools when you need to. And if you're left-handed or right-handed, no problem – the GTS 600 easily converts for your preferred retrieval. Plus, it comes in a handy neoprene pouch to keep it protected when you're on the go.
6# Redington RUN Fly Reel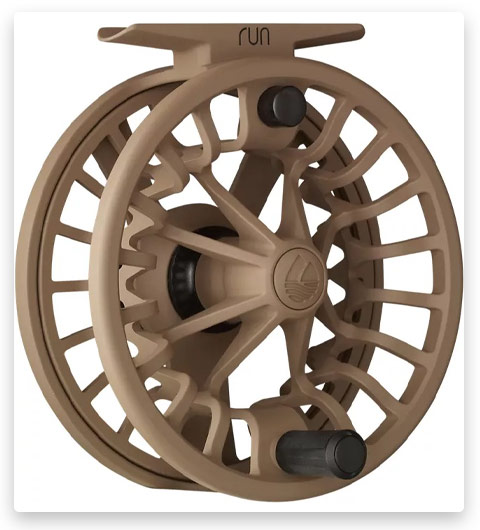 The Redington RUN Fly Reel is perfect for those who want a durable and easy-to-use reel. It's made of unimaginable die-cast aluminium for long life, and the ported large arbour design ensures speedy line retrieval. The soft-touch ergonomic handle provides a comfortable grip, while the recessed drag knob ensures smooth drag performance. Best of all, this reel comes with a manufacturer's lifetime warranty.
7# Pflueger Medalist Fly Reel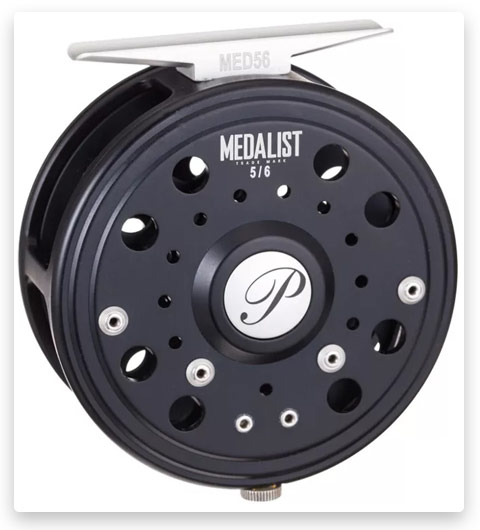 The Pflueger Medalist Fly Reel is a classic design that has been updated for modern anglers. It features a fully machined aluminium frame and spool, plus a lightweight polymer handle that makes it more versatile than ever. The multi-position click-and-pawl check mechanism provides unwavering control, while the quick-release spool makes it easy to change up your retrieve.
8# White River Fly Shop Kingfisher Fly Reel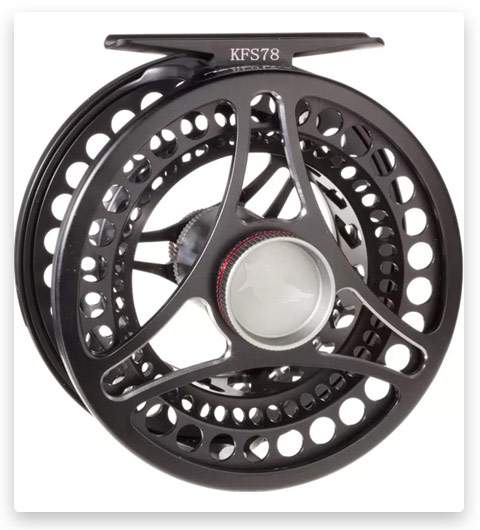 This reel is amazing! It's machined from cold-forged 6061 T6 aluminium for maximum rigidity and has a 9-washer drag system. Plus, the spool and chassis are sealed so it's protected from the elements. It also features a 1-way bearing for consistent and precise drag settings. And best of all, it comes at an amazing price!
9# Redington Zero Fly Reel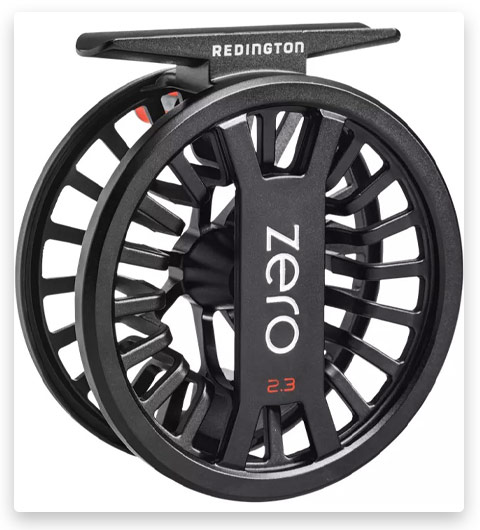 Welcome to the Redington Zero Fly Reel. This reel is the lightest in its class and offers a unique, unimaginable diecast reel body. The large arbour is perfect for faster retrieving and reduced line memory. The advanced spring-loaded clicker is sure to make your fishing experience even better. This reel also comes with a nylon reel case (included) for added protection. Experience the difference with the Redington Zero Fly Reel today!
10# White River Fly Shop Classic Fly Reel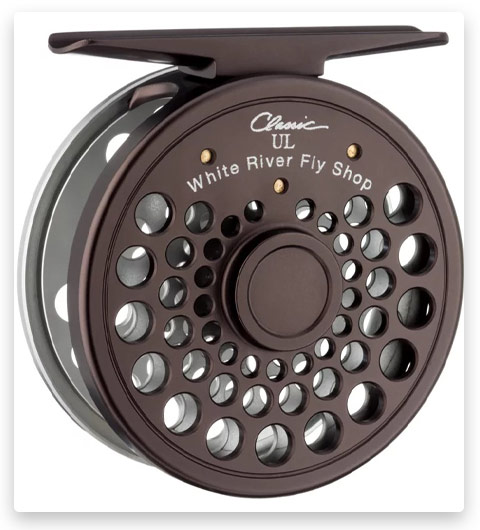 These reels are extremely rugged and made to last, with fully machined and cold-forged construction from 6061 T6 aluminium. They come in a variety of sizes, each with adjustable/reversible click pawls. The UL model features preset tension that can't be adjusted, making it the perfect choice for those looking for a hassle-free experience. And best of all, these reels offer outstanding value for the price. So don't wait – order your White River Fly Shop Classic Fly Reel today!
11# Cheeky PreLoad Fly Reel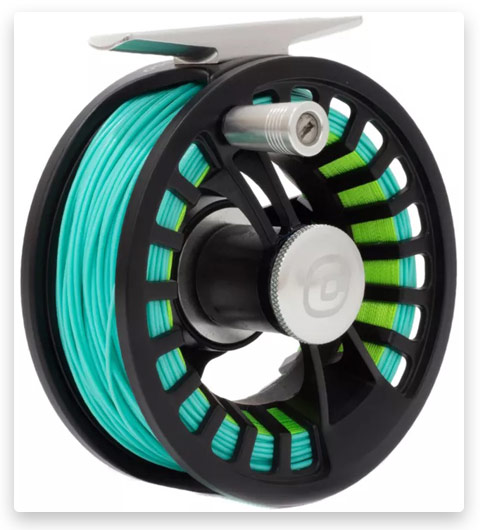 Ready to fish right out of the box, this quality reel comes pre-loaded and ready to go. No spooling or pre-rigging is required – it's as easy as converting it from left to right-hand use. Lightweight and durable, with a large-arbour design, it features a quick-change spool and powerful alternating-disc drag. Plus, it comes with backing, WF floating line, and a leader – everything you need for your next fishing excursion.
12# Redington Rise Fly Reel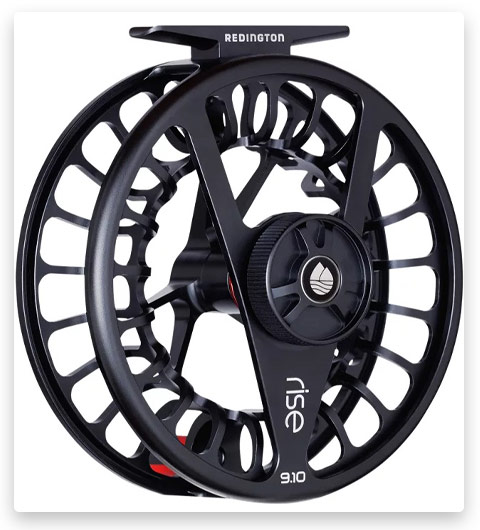 Introducing the Redington Rise Fly Reel! This reel is perfect for any modern angler looking for lightweight performance and sleek aesthetics. The Rise is constructed of CNC machined, anodized 6061-T6 aluminium for durability and features a quick-release spool for easy line changes. The smooth, compact carbon fibre drag system provides consistent drag pressure, while the oversized drag knob allows for easy adjustment on the fly. This reel also features ergonomic soft-touch handles and easily converts to left- or right-hand retrieve. Plus, it comes with a nylon reel case for protection when you're on the go.
13# Sage Spectrum Max Fly Reel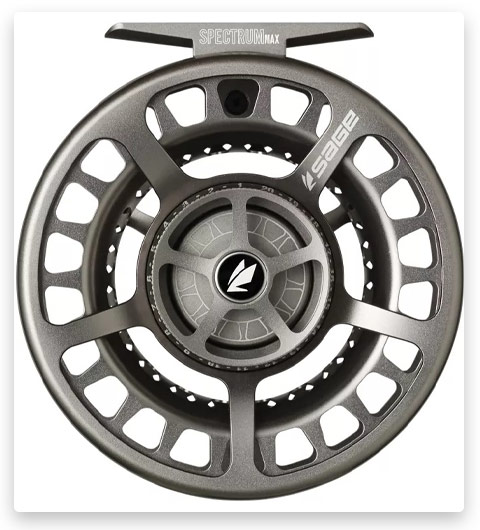 The Sage Spectrum Max fly reel is perfect for anglers who demand high performance from their gear. It's built to handle the toughest saltwater conditions, and its lightweight design makes it easy to use all day long. The concave arbour ensures smooth line flow, while the sealed Carbon System drag provides consistent stopping power.
14# Greys Fin Fly Reel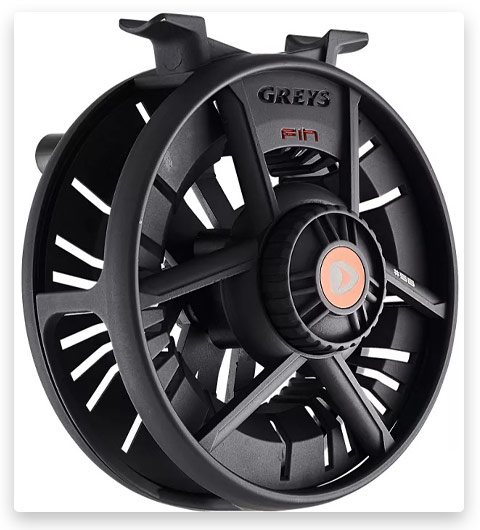 The Greys Fin fly reel is perfect for anyone looking for a high-quality reel that will last. It's made of die-cast, machine-finished construction with a durable injection-mouldedaluminium housing. Plus, the large-arbour spool speeds up retrieves, and the full disc brake system ensures smooth and consistent stopping power. Best of all, it comes in a protective reel pouch to keep it safe when not in use.
Anatomy of a Fly Fishing Reel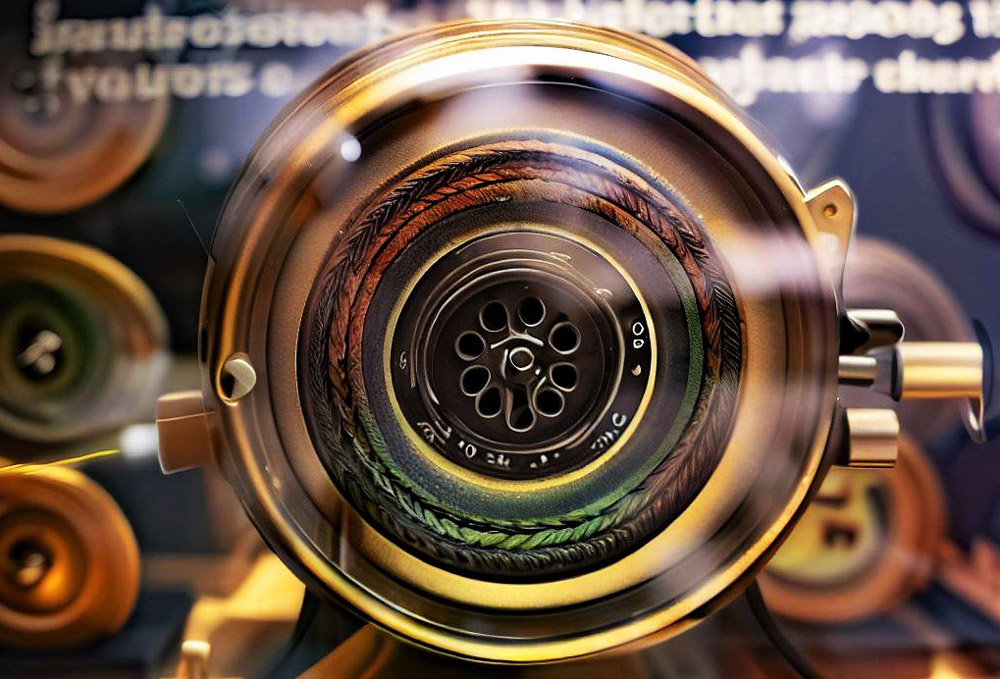 Inside Your Reel: Parts and Their Purposes
A fly fishing reel is a fascinating piece of equipment. At first glance, it may seem straightforward, but each part has a specific function that contributes to the reel's overall performance.
| Component | Description | Importance |
| --- | --- | --- |
| Reel Body or Frame | This is the skeleton of the reel to which all other parts are attached. | It needs to be strong and lightweight. The quality of the body plays a significant role in the reel's durability. |
| Spool | The spool is the cylindrical part of the reel that holds the line. | Interchangeable spools allow you to switch between different types or weights of lines. |
| Reel Foot | This is where the reel attaches to the rod. | It must be sturdy and correctly fit your specific rod to ensure proper balance and stability. |
| Handle | This part is manually rotated to gather in line or to let the line out. | A comfortable handle is essential for a smooth, efficient retrieve. |
| Drag System | A key feature of the reel, the drag system creates resistance as a line is pulled off the reel. | This helps tire the fish and prevents the line from breaking during a fight. There are several types of drag systems, but all serve this essential function. |
| Gear Ratio | This determines how fast the line is retrieved. | A high gear ratio retrieves the line quickly but may lack power, while a low gear ratio retrieves the line slower but provides more power. |
The Ideal Reel: Characteristics to Consider
| Feature | Description | Importance |
| --- | --- | --- |
| Weight | The weight of the reel should balance with your rod. | If the reel is too heavy or too light, it can throw off the balance of your setup, making casting more difficult. |
| Size | The size of the reel should be proportional to the rod and line weight you're using. | Larger reels are typically used for larger rods and heavier lines, while smaller reels are used for smaller rods and lighter lines. |
| Drag System | A good drag system allows you to control the speed at which the fish can take line. | It is crucial when you hook a big fish, as it helps prevent break-offs and helps tire the fish. |
| Material | Most reels are made from either machined aluminum, die-cast aluminum, or composite. | Machined aluminum reels are typically the most durable but also the most expensive. Die-cast reels are more affordable but less durable, and composite reels are lightweight and least expensive, but not as strong as aluminum. |
Types of Fly Fishing Reels
Choices, Choices: Exploring Different Types of Fly Fishing Reels
Fly fishing reels come in several different types, with each having a unique mechanism that controls the drag system. Two of the most common types are Click-and-Pawl reels and Disc Drag reels.
🔷Click-and-Pawl Reels: Also known as "spring-and-pawl" reels, these are the classic type of fly reel. They operate on a simple mechanical principle where a small metal pawl on a spring clicks over a gear wheel to create resistance.
🔷Disc Drag Reels: These are the modern standard in fly reels and are preferred by many professional anglers. They function using a system of discs, made from composite, stainless steel, or ceramic, which creates smooth and consistent drag pressure.
Balancing Act: Pros and Cons of Reel Types
🔶Click-and-Pawl Reels: These reels are typically lighter and simpler with fewer moving parts, making them less likely to malfunction or break. They offer enough resistance for most trout fishing situations and provide unique audible feedback – a pleasant clicking sound that many anglers love. However, their drag is not as adjustable or strong as disc drag systems, making them less suitable for large trout or fast-running water.
🔶Disc Drag Reels: Disc drag reels offer superior stopping power and a smooth, adjustable drag that can handle larger trout and tougher conditions. They are ideal for big water, large fish, and long fights where the angler needs to control the run of the fish with more precision. However, they are generally heavier and more complex, which can add to the cost and potential maintenance.
The Expert Angle: Tips on Reel Selection for Trout
Consider the Fishing Environment: If you're fishing small streams or rivers with smaller trout species, a click-and-pawl reel might be sufficient. On the other hand, if you're targeting larger trout in big rivers or lakes, a disc drag reel might be the better choice for its stronger, adjustable drag system.
✅Think About the Rod Weight: Lighter rods (2wt-5wt) often pair well with click-and-pawl reels for smaller trout. Heavier rods (6wt and above) are usually paired with disc drag reels when targeting larger trout.
✅Reflect on Your Skill Level: If you're a beginner, a simple click-and-pawl reel could be easier to handle and maintain. But if you're more experienced and plan to target larger trout, you might prefer the control and power offered by a disc drag reel.
🚩Remember, there's no 'one-size-fits-all' when it comes to fly fishing reels. It's about finding the reel that matches your needs, preferences, and the specific conditions you plan to fish in.
Review of Top Fly Fishing Reels for Trout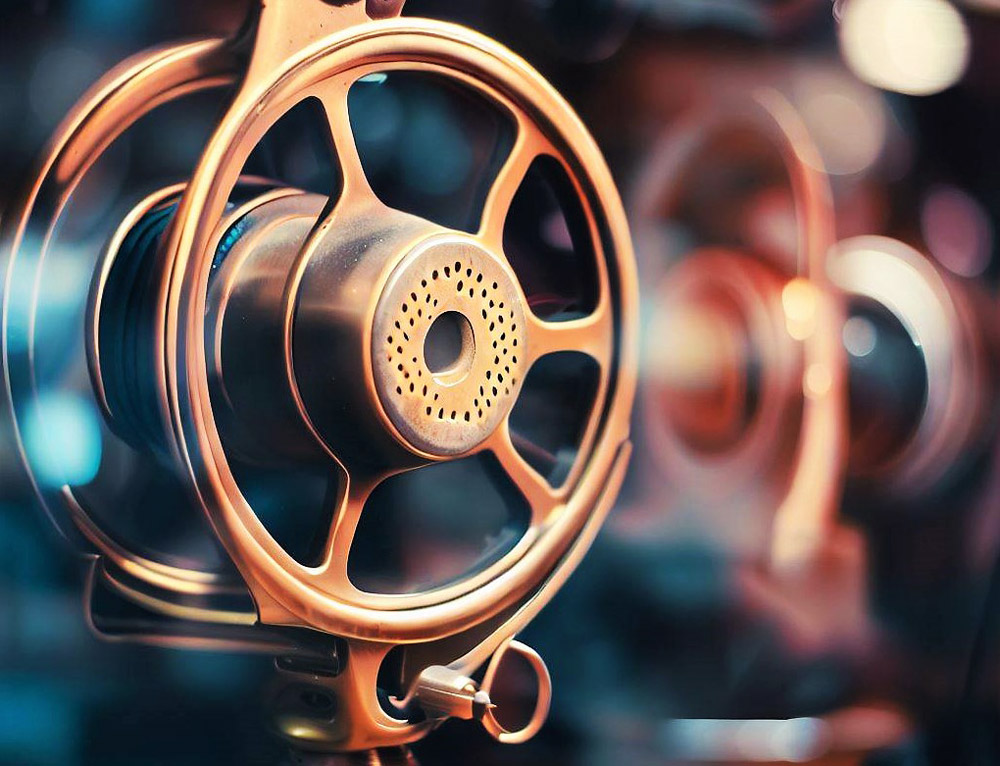 Reel Showdown: In-Depth Reviews of the Top Contenders
Orvis Hydros SL Fly Reel
🌊Features: The Orvis Hydros SL Fly Reel features a super large arbor for quick retrieve rates, a sealed disc drag system for smooth control, and a narrow profile to reduce line stacking.
🌊Pros: This reel is praised for its reliability, smooth drag system, and excellent line retrieve speed. It's built to last with a strong, fully machined aluminum frame.
🌊Cons: Some users might find this reel slightly heavier than others in its class, and it's also at the higher end of the price spectrum.
Ross Animas Fly Reel
🐟Features: The Ross Animas Fly Reel boasts an impressive composite-disc drag system, a large arbor design for fast line retrieval, and a durable aluminum alloy body.
🐟Pros: The Ross Animas reel is known for its strength, dependability, and aesthetically pleasing design. The smooth, strong drag system is a standout feature.
🐟Cons: While the Ross Animas is a high-quality reel, its price may be a bit steep for beginners or casual anglers.
Redington Behemoth Fly Reel
🐋Features: The Redington Behemoth offers a unique die-cast construction, an adjustable, heavy-duty carbon fiber drag system, and a large arbor design for quick line retrieval.
🐋Pros: This reel is appreciated for its affordability, durability, and powerful drag system. It's an excellent choice for those wanting performance on a budget.
🐋Cons: The reel is a bit on the heavier side due to its die-cast construction, and although robust, it may not be as durable as machined reels over the long term.
Factors to Consider When Choosing a Fly Fishing Reel for Trout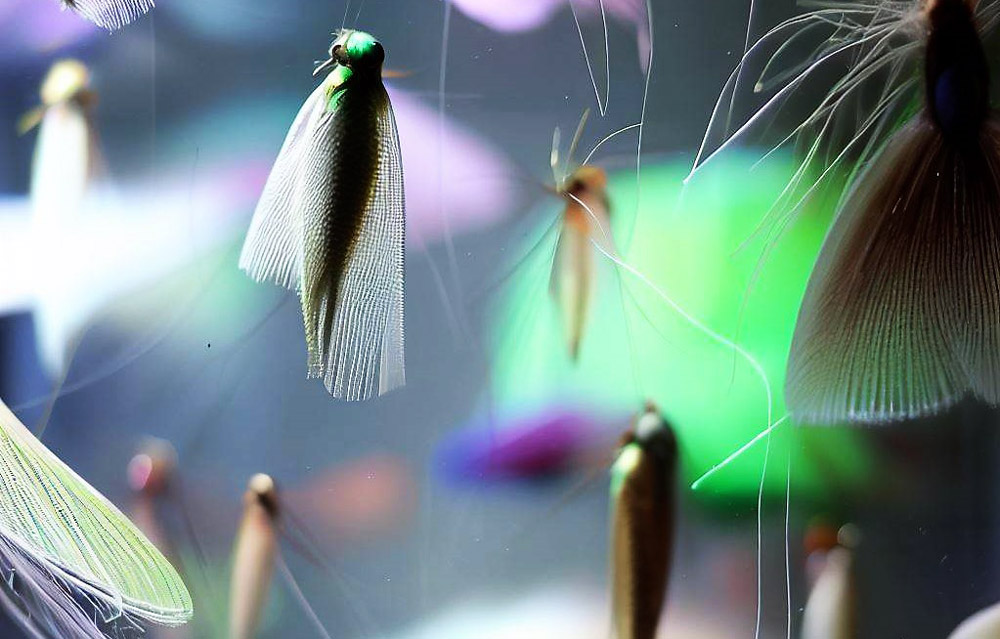 Reel Wisdom: Crucial Factors in Making Your Choice
🟫Price: This is often the first factor most anglers consider. The price of a reel is usually related to its quality, materials, and complexity. High-end reels typically feature machined construction and advanced drag systems, while budget-friendly options may use die-cast construction and simpler mechanisms.
🟫Durability: A reel should be sturdy and built to withstand the rigors of fly fishing. Look for reels constructed with high-quality materials, such as machined aluminum, that can resist damage from drops, knocks, and long-term wear.
🟫Brand Reputation: Established brands usually offer reliable products backed by warranties and good customer service. Researching different brands can provide valuable insight into their reputations within the angling community.
🟫Ease of Use: The best reel is one you find comfortable and intuitive to use. This can include factors such as the smoothness of the drag system, the positioning and operation of the handle, and the ease of changing spools or adjusting settings.
Trout-Specific Considerations: Making the Right Match
🟨Price: Trout reels range from affordable entry-level options to high-end investments. What's important is to choose a reel that suits your specific trout fishing needs, whether you're a casual weekend angler or a seasoned fly fisher pursuing trophy trout.
🟨Durability: Trout fishing can put a reel through its paces, especially when targeting larger species or fishing in challenging conditions. The durability of a reel is essential for it to withstand the strain of fighting trout and the wear and tear of frequent fishing trips.
🟨Brand Reputation: Certain brands are well-known for producing excellent trout reels. They've earned their reputation by consistently delivering high-quality, reliable reels that perform well in trout fishing situations.
🟨Ease of Use: Trout fishing requires quick, precise actions. A reel that's easy to use allows you to focus more on your casting and line management and less on managing your equipment.
The Balancing Act: Cost and Quality in Reel Selection
♊Understand Your Needs: Your reel should align with your fishing style and preferred environments, and target trout species. You might not need a top-tier reel if you're only going on occasional fishing trips to local streams.
♊Invest in Quality: It's usually worth investing in the best reel you can afford. A good-quality reel will provide a better performance, last longer, and often save you money in the long run by avoiding frequent replacements.
♊Don't Overlook Used or Discounted Reels: Many anglers sell or trade-in perfectly good reels when they upgrade. You can often find used reels in great condition for a fraction of the original price. Discounted models from trusted brands can also offer excellent value.
♊Read Reviews and Seek Advice: Online reviews, fishing forums, and advice from more experienced anglers can provide valuable insights when choosing a reel. These sources can help you balance cost and quality effectively to find a reel that offers the best value for your specific needs.
Maintenance and Care for Fly Fishing Reels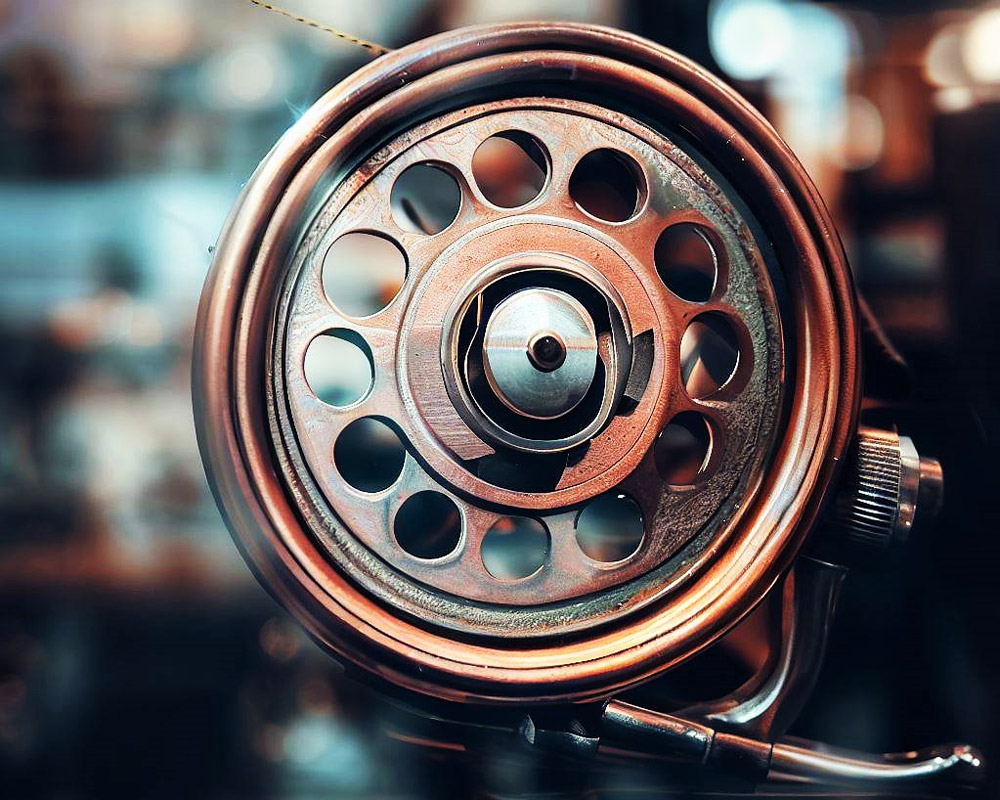 Keeping it Reel: Guidelines for Maintaining Your Equipment
Fly fishing reels, like any piece of mechanical equipment, require regular maintenance to keep them in good working order. Here are some basic guidelines to follow:
| Maintenance Task | Description | Importance |
| --- | --- | --- |
| Clean After Every Use | After each fishing trip, rinse your reel thoroughly with fresh water to remove any dirt, sand, or salt that may have accumulated. Use a soft brush to clean hard-to-reach areas. | Regular cleaning prevents buildup of grime and salt, which can damage the reel over time. |
| Dry Properly | Allow the reel to dry completely before storing it. | Proper drying helps avoid rust or corrosion. It's best to let it air dry, as using heat can damage the reel's lubricants. |
| Lubricate Regularly | Lubricate moving parts according to the manufacturer's recommendations. | Regular lubrication keeps the reel operating smoothly. Use only reel-specific or synthetic lubricants. |
| Inspect Regularly | Regularly check the reel for any signs of wear, damage, or loose parts. | Regular inspection helps identify potential problems early, before they can cause serious damage or lead to equipment failure while fishing. |
Problem-Solving: Troubleshooting Common Reel Issues
| Issue | Potential Cause | Solution |
| --- | --- | --- |
| Reel Not Spinning Smoothly | This could be due to dirt or sand in the reel mechanism or lack of lubrication. | A thorough cleaning and re-lubrication may solve the issue. |
| Drag System Not Working Properly | The drag system might need cleaning, lubricating, or adjusting. | If these steps don't help, you may need to replace some parts. |
| Loose or Wobbly Spool | This might be due to loose screws or a damaged spindle. | Tightening the screws or replacing the damaged part can fix the problem. |
An Ounce of Prevention: The Role of Regular Maintenance
Regular maintenance is vital to extend the lifespan of your reel and ensure its optimal performance. A well-maintained reel performs consistently, which can make a significant difference when you're trying to land that trophy trout. Moreover, regular maintenance can prevent major issues or failures that might otherwise lead to costly repairs or replacements. A little bit of care and attention can keep your fly fishing reel functioning flawlessly for many fishing seasons to come.
FAQ: Expert Advice on Choosing Fly Fishing Reels for Trout
Conclusion: An Insider's Guide to Fly Fishing Reels for Trout
Reel Recap: Key Takeaways from Our Guide
In this comprehensive guide, we delved into the world of fly fishing reels for trout. We started by understanding the fundamentals of trout as a species, their behaviors, and their habitats, as well as the basic principles of fly fishing. Then, we broke down the anatomy of a fly fishing reel, discussing the different parts and their functions, along with the importance of certain reel characteristics.
Next, we explored various types of fly fishing reels, focusing on their suitability for trout fishing. This was followed by reviews of top-rated fly fishing reels suitable for trout, providing a detailed comparison for you to make an informed decision.
We discussed key factors to consider when choosing a fly fishing reel for trout, such as price, durability, brand reputation, and ease of use. Finally, we underlined the importance of regular maintenance and care for ensuring the longevity of your fly fishing reel and enhancing your fishing success.
A Call to Action: Investing in the Right Reel
Choosing the right reel can significantly impact your fly fishing experience. It's an investment of both time and money, so make sure to consider all the factors we've discussed. Take the time to understand your specific needs, research various options, and consider expert opinions. Remember, the right reel not only enhances your chances of success but also contributes to the overall enjoyment of the fly fishing experience.
The Reel Reward: Enjoying the Success of Your Fly Fishing Adventure
Fly fishing for trout is a richly rewarding activity, blending skill, knowledge, patience, and a bit of luck. The thrill of casting the perfect line, the anticipation as the trout eyes your fly, and the exhilaration of a successful catch – these are experiences hard to match. And when you're equipped with the right reel, one that you've chosen with care and maintained well, these moments of success become all the more satisfying.
Whether you're a seasoned fly fisher or a novice angler, the journey of selecting the right fly fishing reel for trout is an exciting step towards enhancing your fly fishing journey. And remember, in the grand scheme of things, it's not just about catching the trout but about enjoying the serene beauty of nature, the rhythm of the water, and the joy of the catch.
Resources and References
List of Resources for Readers Who Want to Learn More
The following are excellent resources to delve deeper into the art of fly fishing and the nuances of selecting the right reel:
✨Books:
"The Little Red Book of Fly Fishing" by Kirk Deeter and Charlie Meyers – An excellent guide for beginner and intermediate fly fishers.
"Fly Fishing for Trout: The Next Level" by Tom Rosenbauer – Detailed and thorough exploration of advanced techniques for fly fishing for trout.
🌟Websites:
Trout Unlimited – Non-profit organization dedicated to trout and salmon conservation, with useful fishing tips and local chapter meetups.
The Fly Fishing Basics – Covers everything from the basics to more advanced topics. Great for beginners and those looking to sharpen their skills.
🎇Online Forums:
Fly Fishing Forums – An online community of fly fishing enthusiasts. Great for asking questions, seeking advice, and discussing equipment.
🎥YouTube Channels:
Orvis Fly Fishing – Expert advice, instructional videos, and more from one of the leading brands in fly fishing.
Huge Fly Fisherman – Provides a fun and informative look at all things fly fishing.
References to Studies, Stats, and Experts Quoted in the Article
The information provided in this guide draws from a range of expert sources, research, and personal experience. Specific references include:
Expert Advice: Expert tips and insights are gleaned from interviews and writings of renowned fly fishers like Tom Rosenbauer, Lefty Kreh, and Kirk Deeter.
Brand Websites: Detailed product information and specifications referenced in the reel reviews were sourced directly from manufacturers' websites like Orvis, Sage, and Redington.
Fishing Publications: Useful stats and additional information were drawn from reputable fishing publications like Fly Fisherman Magazine and Trout & Salmon Magazine.
Scientific Studies: Any mention of trout behavior and habitats is based on scientific research, such as the studies published in the Journal of Fish Biology and the North American Journal of Fisheries Management.
Please note that while we aim to provide accurate and up-to-date information, we always recommend consulting the latest product information from manufacturers and the latest fishing regulations from local and national authorities.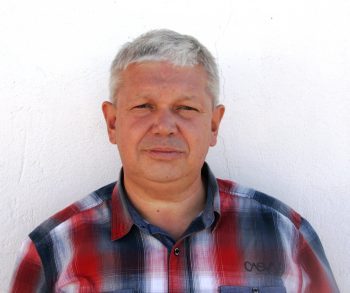 Sergio Smirnoff
Professional fisherman with 40+ years of experience.
Fishing and the ocean is a passion of my life. I am passionate about all kinds of sea fishing: fishing from the shore (spinning, float, baitcasting), from a boat, and spearfishing day and night.
I live in Tenerife (Canary Islands) for the last 10+ years and share my daily fishing experiences on my website. Many years of personal experience as a fisherman and the vast experience of my friends allow me to write professionally on any fishing topics (from choosing a flashlight and equipment to deep-sea fishing).
All of my advice is based on practical real-world experience and will be useful to both novice anglers and professionals.
Read more
about the author.
Affiliate Disclosure: FishReeler.com sometimes gets paid for listings, through sponsors or affiliate programs like Amazon, Ebay, Cabelas, Bass Pro Shop, Shimano, Daiwa, Rapala, Renn, Okuma, KastKing, etс. Clicking a link helps keep FishReeler.com free, at no extra cost to you!
About the author: Each article is verified by the fishing expert Sergio Smirnoff. The articles are written by professional and amateur fishermen with 20+ years of fishing experience.
Note: The views and opinions expressed in this article are those of the authors and do not necessarily reflect the official policy or position of any agency. The articles are for informational purposes only, share your opinions in the comments and join the fishing discussions, let's share our fishing experiences together!