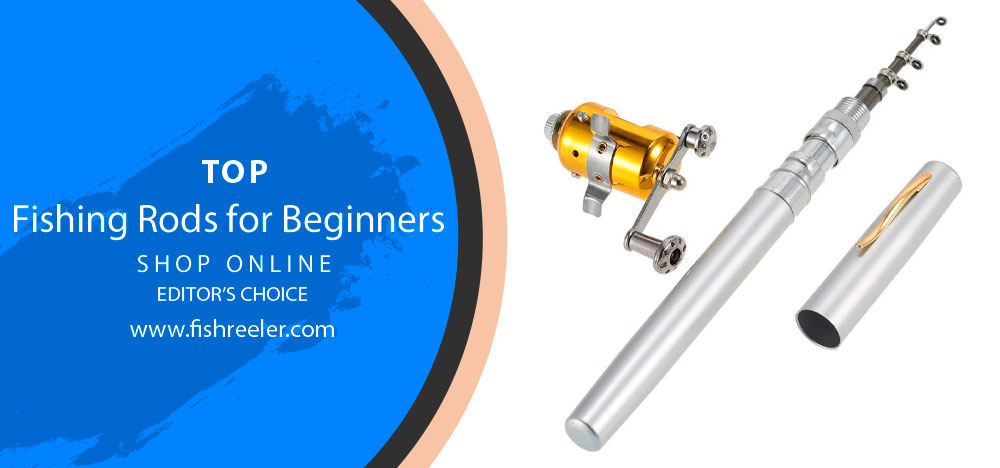 Everything You Need to Know Before Buying a New Fishing Rod
The choice is always difficult. It isn't especially easy when we buy something for the first time. It is important not to make mistakes.

Therefore, it is important to clarify all the details before buying and make a purchase based on this. This applies to the first fishing pole. What is the best fishing rod for a beginner? This question will be answered in this article!

You Need to Know Parts of The Fishing Pole Before Buying
Rod Blank
This is the main part of the fishing rod. The other elements of the fishing pole are attached to it. They can be made of different materials. The most famous are fiberglass and graphite. As well as their combination. Graphite rods were made later than fiberglass. You can find graphite in different modules.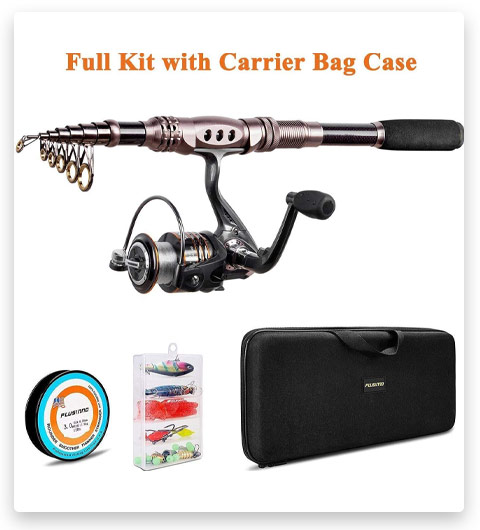 They relate to the hardness of graphite. This means that if the model is higher, the rod will be stiffer in weight. And you will need to use less material in order to achieve rigidity. And thanks to this, you will be able to produce a lighter rod. The rods of fiberglass mainly produce slow or medium action.
Butt for Rod
The butt is a cap that is located at the bottom of the handle. You will need it for several purposes. They depend on the type of rod. But its main goal is to help in the fight against large fish.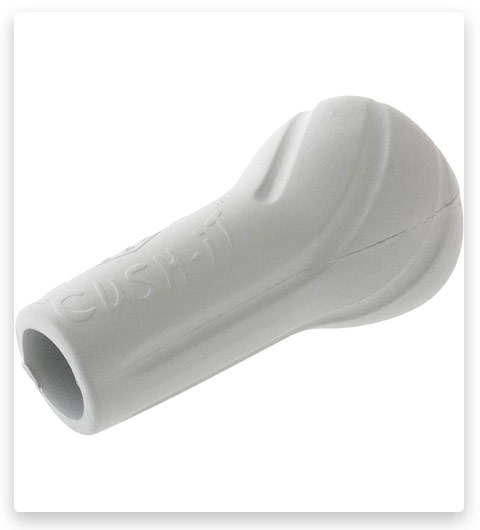 You press it against your stomach and it gives you more leverage. The cap can be made of rubber or cork.
Fishing Rod Handle
This is the place of grip where you hold the fishing rod. It can be made of various materials. Made of cork, foam, synthetics. Usually from synthetics, you can find inexpensive rods. In general, cork and foam are good in their own way. Foam copes with temperature changes resists water wear. And the cork works as an excellent strong grip.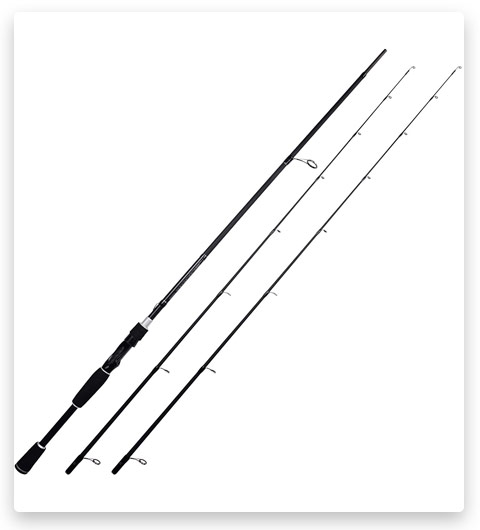 So the choice depends on your wishes and preferences. You will be able to find the trigger and pistol grip. Their difference is that the trigger handle is a long handle. It's good at long casts. A pistol is a short handle. It is good for accurate throws.
Reel Seat
Here the reel is attached to the fishing rod. If the reel is of high quality, it will be made so that it will actually touch the rod blank. This is necessary in order to feel the impact of the fish.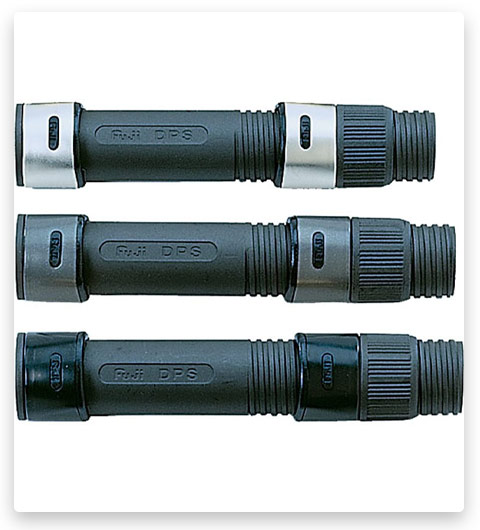 Guides – Fishing Rings 
You should pay attention to the guides. It is important that they are of high quality. You will be able to make a longer cast, as high-quality guides create a smooth surface and at the same time with low friction.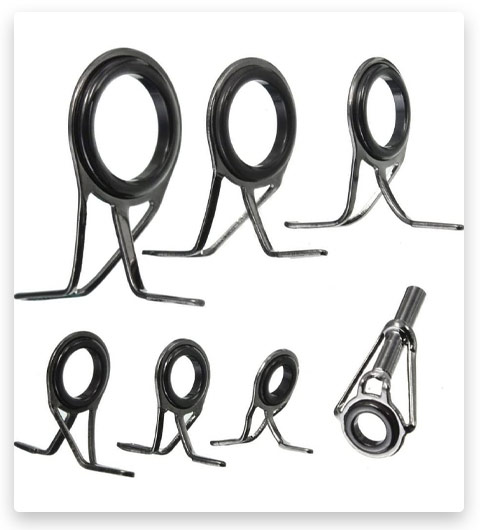 I have some advice for you. If you don't want to spoil the guide and loosen the fishing line, then never put a hook on it. Choose ceramic rings.
Hook Keeper
Everything is simple here. This is the place for the hook.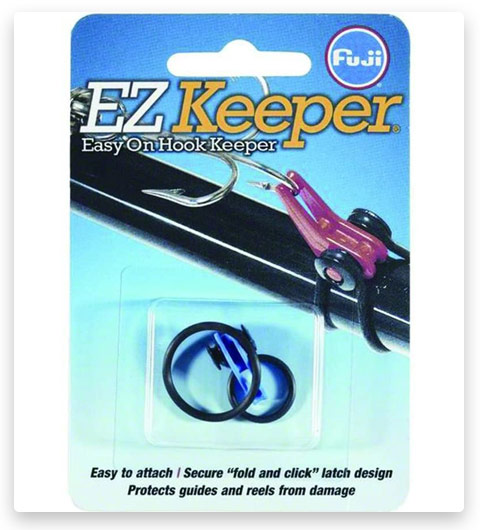 A Guide to Selecting the Right Rod

Next, you should consider such points as the length, power, action, and material of the rod.
Fishing Rod Length
The choice of length of the pole depends on where you will fish and what. The length is measured from the butt to the tip. You will find fishing rods ranging in length from 4 to 14 pounds. There are short and long rods. If you want to catch large fish, it is better to choose short fishing poles. It will be easier for you to fight the fish. These models are thrown at short distances. And you can use light baits. If you like the type of fishing such as trolling, then this type of fishing rod will be a great option. As you have already understood, long rods are thrown over long distances. They are used in fly fishing and when fishing from the coastline. If the bait is heavy, then you should use this type of fishing rod.
What Is a Fishing Rod Action?

The action of the rod is its flexibility. It tells you how much your rod will bend when the fish is on the line. The action of the rod will be slower when the rod bends more.
You can find three types of action:
Quick action. It is also called heavy. It is suitable for large fish and heavy baits. And also for bottom fishing. The bend mainly occurs at the top of the rod.
Moderate action. Or you can find it under the name average.  Good for pulling out huge fish. Great for light lures. It is well handled by novice anglers. This type of action bends to the middle part of the rod.
Slow or light action. This action is quite flexible. If you have very light lures, then you need this action. Their popularity is gradually disappearing. It bends to the end of the rod. When choosing an action, think about what kind of fish you will catch, what lures, and what technique you will use.
What Is Fishing Rod Power?
Many beginners are confused about this point. You must understand that the power of the rod is its ability to support the weight before it bends. This parameter also determines the thickness of the pole blank. Therefore, they are divided into light/medium, average, medium/heavy. To decide on the power of the fishing rod, you need to understand what kind of fish you want to catch. The smaller the fish, the easier the power you will need.
Materials Of a Fishing Pole
At the beginning of the article, I already mentioned this point, but now I will explain it in more detail. As I said, fishing rods are made of fiberglass, graphite, or combined together. Fiberglass rods are flexible but heavy. This material is durable. You need to try to break them.

They have a good price. These rods are less sensitive. Fishing rods made of this material usually have a medium or slow action. Graphite rods are easier to break since they are quite fragile. But they are lighter than fiberglass rods. This factor is important if you prefer to fish for a long time. They are more sensitive, but also more expensive. Finally, fishing rods can be made of fiberglass and graphite. These options are the most expensive. They should be chosen if you always fish in different places and catch various fish. Му tip for choosing fishing rod material is to select a less expensive option if you are just starting to fish. Then you can try more expensive variants.
Different Types of Fishing Rods
Baitcasting Rods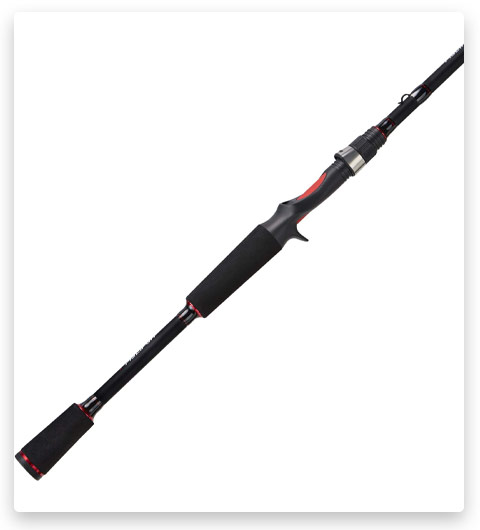 This type of fishing rod can make accurate casts. You can change the casts from the top and thus achieve long distances. It has a finger stop in the place where the reel is attached for fishing and casting. To cast, you need to hold the fishing rod rings up. This fishing rod has many rings and they are often located and don't confuse. There is no inertia when casting. It stops itself when casting. You will not encounter the problem of tangling the fishing line. Good materials are used and therefore it is more expensive.
Spinning Rods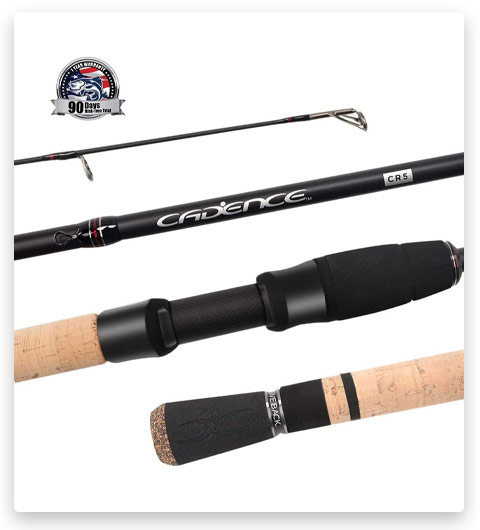 This type of pole is the most affordable, it is easy to use and is appreciated by most beginners. You can make long throws. And the lures should be light. The reel is attached to the bottom of the fishing rod. It has a large guide ring that is close to the reel. During casting, the friction on the fishing line is reduced. This is the basic type of fishing rod. It is better to look for fiberglass fishing rods.
Fly Rods
These fishing rods are designed for certain purposes. It is needed for fly fishing. You will notice that the shape of the rod is thin and flexible. And it's also light.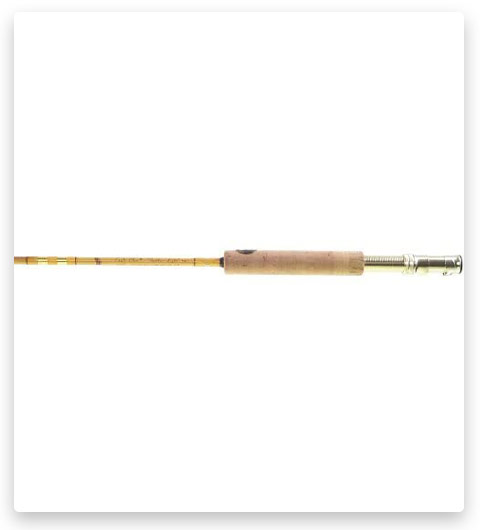 The fishing rod simulates a forward-backward movement on the surface of the water. It doesn't have a butt section.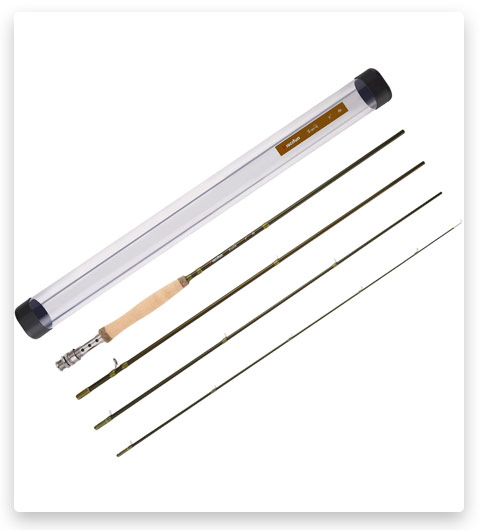 Ocean Fishing Rods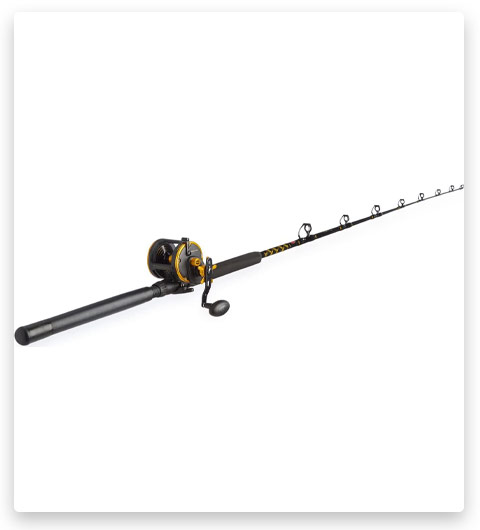 This is the type of fishing rod that you can use to catch a huge fish in the ocean. They are short and long. Choose a short one for fishing from a boat and a long one for fishing from the shore. This rod is heavy and has a long butt. To process a thick fishing line, this rod has large guide rings.
Trolling Rods
The fishing rod is used to lure fish. You drag the lures behind the moving boat.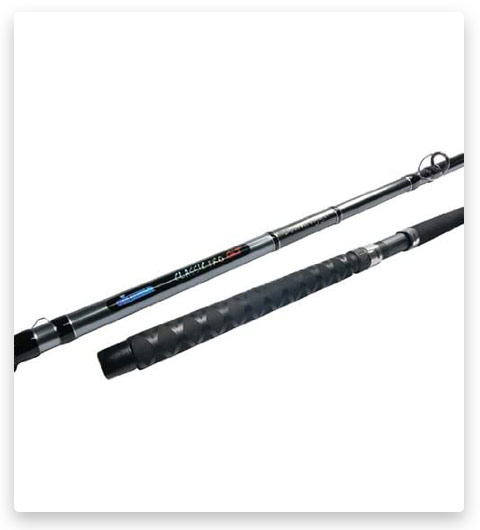 To choose a good fishing rod of this type, then look for a heavy, long and its action should be fast.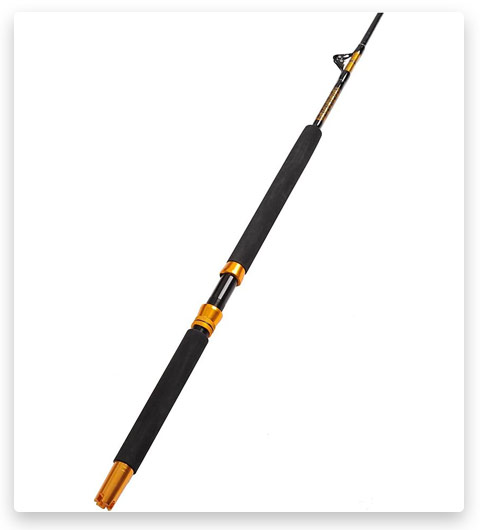 The material can be either graphite or fiberglass.
Telescopic Rods For Fishing
In general, this rod is almost the same as the spinning one. Its difference is in its convenient transportation. Since the rod is pulled out of the handle. When you don't use it, you can fold it back.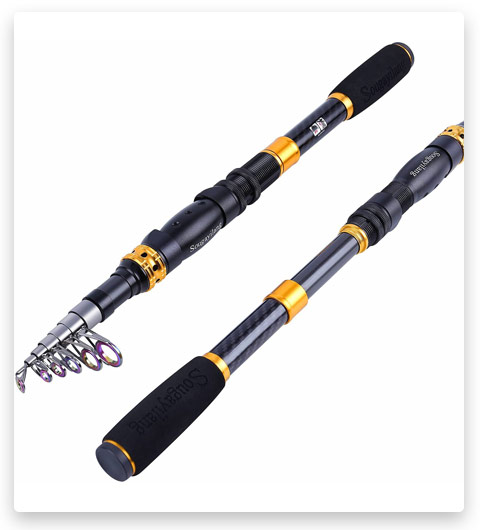 This saves you space. The telescopic fishing rod has a flexible tip. It has fewer guide rings. There are models without rings.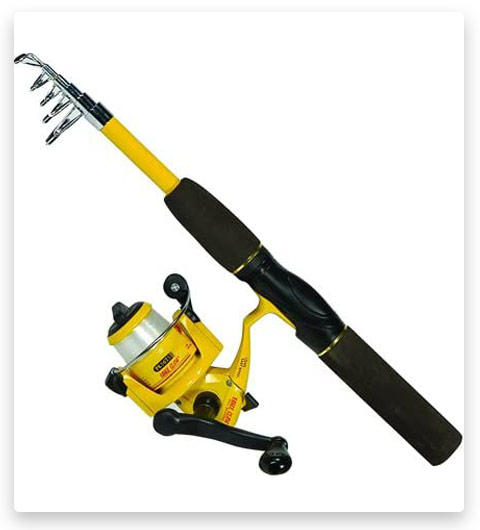 Then the fishing line moves through the center of the rod. It's long. When you pull it out of the handle, the length can reach up to 20 pounds. More information can be found in this review – Best Telescopic Fishing Rod.
Pen Rods
But the most compact fishing rod is this type. You can even carry it in your pocket. They are lightweight and the length comes to a few pounds.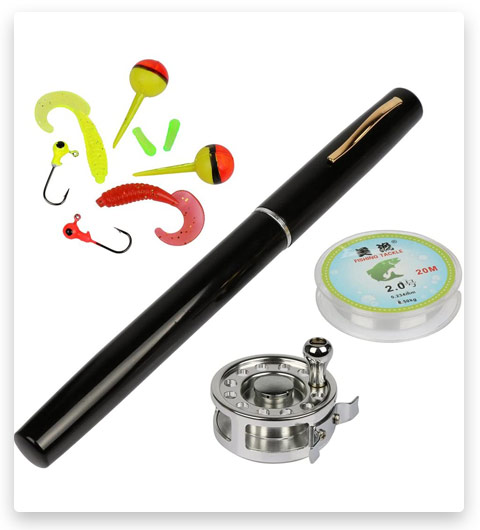 If you pick up a powerful reel and a strong fishing line, then this fishing rod will be good in its business.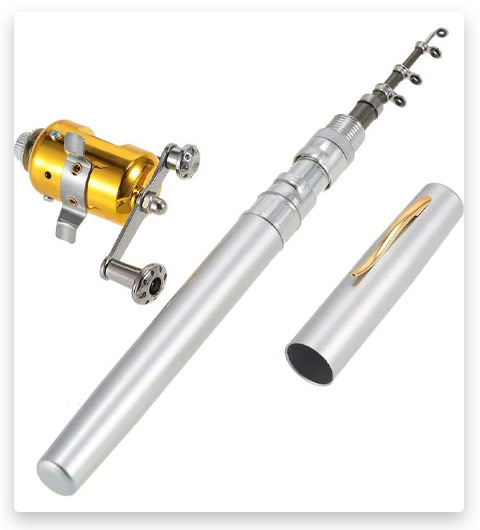 You can always carry it with you and if you get a chance to go fishing, you will have this opportunity. More information can be found in this review – Best Pen Fishing Rod.
Ice Fishing Rods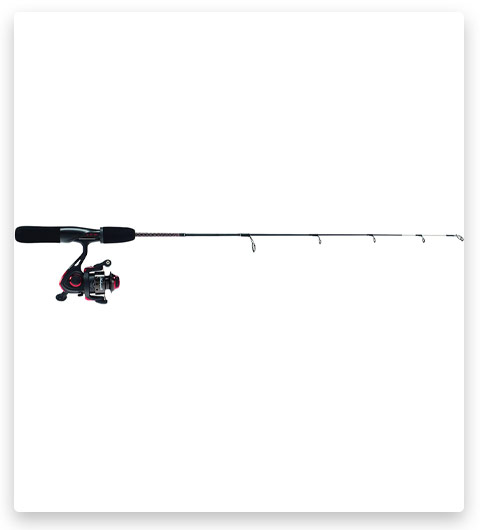 This type of fishing rod resembles a spinning rod, but it is shorter in length. And the number of guide rings is also less than that of spinning rods. And their main feature is that you don't need to use a reel. It has two hooks. One is attached to a fishing rod, and the other is thrown under the ice. The line must be wound manually. More information can be found in this review – Best Ice Fishing Rods.
Reel Сhoice
The reel is an important thing that determines the choice of a fishing rod. There are spinning and casting reels. Each type is intended for a specific purpose. A spinning reel is what you need if you are a novice fisherman.

You will need less control over such a reel. Such coils don't tend to get tangled. In rare cases. Light lures and baits are perfect for such reels. Casting reels, on the contrary, need more control than spinning reels. Therefore, they are difficult for beginners. And fishermen use them with heavy lures more often than with light ones.
Fishing Line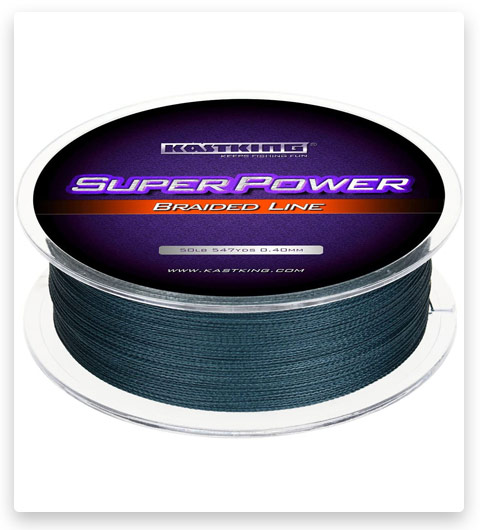 The fishing line is attached to the reel. It ends with bait or hook. The choice of fishing line should be approached as responsibly as the choice of fishing rods. They are made of different materials. Beginners should choose monofilament. This material is the most common and such a fishing line can be found in different colors. When choosing, pay attention to parameters such as strength, color, size, and read the characteristics of your reel. Usually, it says what kind of fishing line it can handle.
My Tips How to Buy Your First Fishing Rod Under $100
If you are just starting to learn the skill of fishing and have never bought a fishing rod before, then you do not want to spend a lot of money on something that you are not sure about.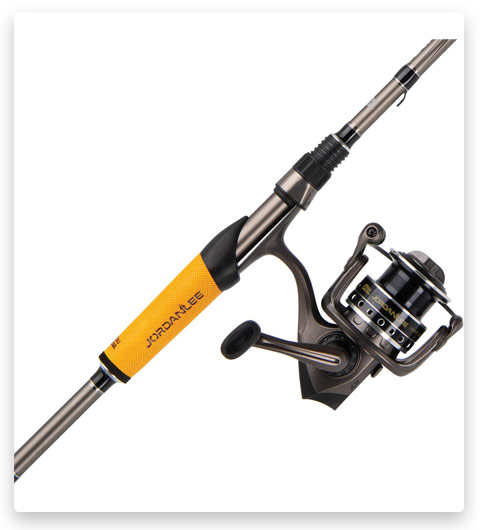 This is reasonable. I would advise you to try an inexpensive fishing rod first and then switch to more expensive models with experience.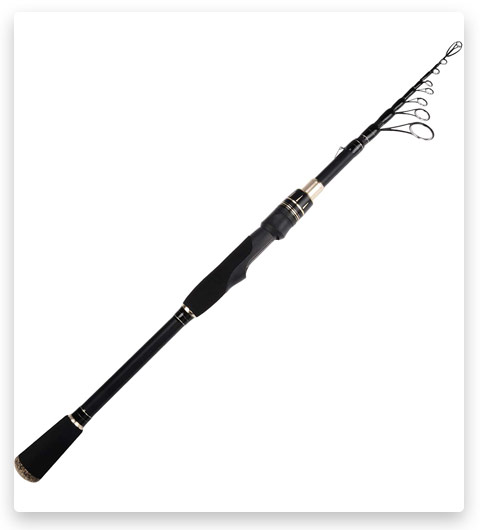 So how can you invest in a small budget?
I would recommend starting with a spinning rod. You can find fishing rods at good prices and they are easy to use. What you need for a beginner angler! Where to buy a fishing rod?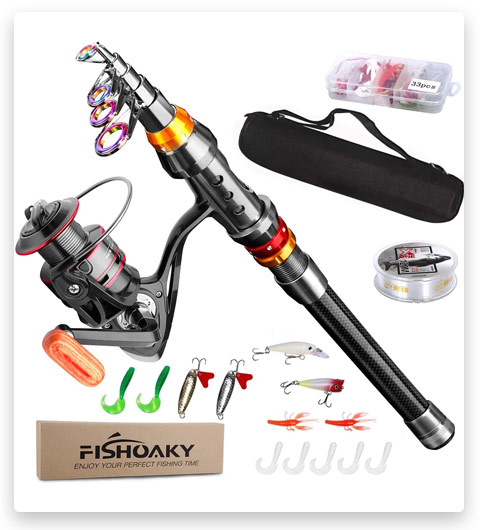 I would not recommend doing this in online stores as you need to check the quality and support the fishing rod in your hands to understand whether it will be convenient for you to use it or not. It is better to make a purchase in a specialized store. There are also sellers who will help you make the right choice.
Conclusion
I think when you were looking for articles to learn more about fishing rods, you didn't think that it isn't so easy to choose a fishing rod. In order not to make a mistake with the choice, you need to know a lot of parameters. In my article, I pointed out the most important points. Now you have an idea of what the fishing rod consists of and what factors are the most important in it. Choose the right fishing rod for you and enjoy fishing and catch!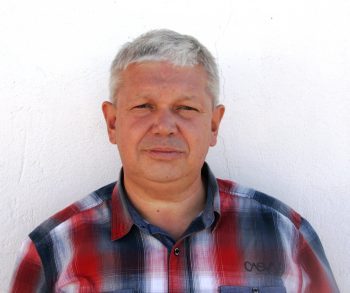 Sergio Smirnoff
Professional fisherman with 40+ years of experience.
Fishing and the ocean is a passion of my life. I am passionate about all kinds of sea fishing: fishing from the shore (spinning, float, baitcasting), from a boat, and spearfishing day and night.
I live in Tenerife (Canary Islands) for the last 10+ years and share my daily fishing experiences on my website. Many years of personal experience as a fisherman and the vast experience of my friends allow me to write professionally on any fishing topics (from choosing a flashlight and equipment to deep-sea fishing).
All of my advice is based on practical real-world experience and will be useful to both novice anglers and professionals.
Read more
about the author.
Affiliate Disclosure: FishReeler.com sometimes gets paid for listings, through sponsors or affiliate programs like Amazon, Ebay, Cabelas, Bass Pro Shop, Shimano, Daiwa, Rapala, Renn, Okuma, KastKing, etс. Clicking a link helps keep FishReeler.com free, at no extra cost to you!
About the author: Each article is verified by the fishing expert Sergio Smirnoff. The articles are written by professional and amateur fishermen with 20+ years of fishing experience.
Note: The views and opinions expressed in this article are those of the authors and do not necessarily reflect the official policy or position of any agency. The articles are for informational purposes only, share your opinions in the comments and join the fishing discussions, let's share our fishing experiences together!