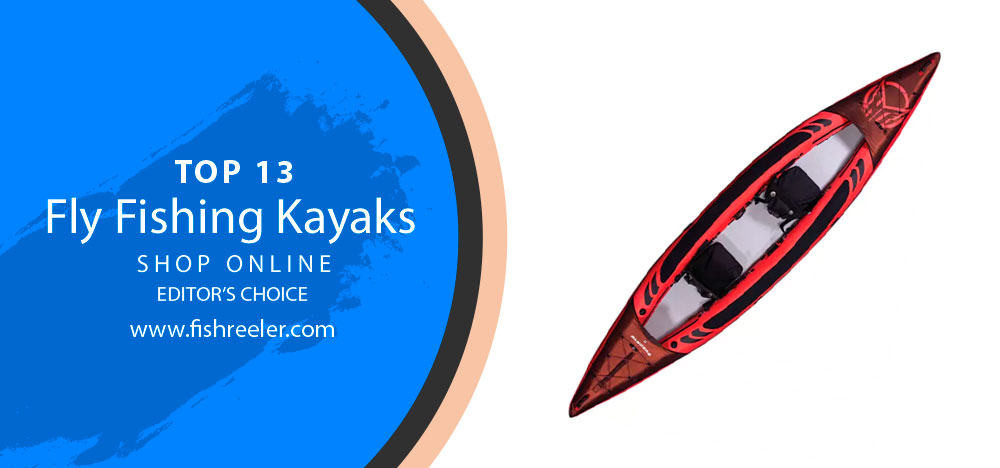 Setting Sail: The Unexpected Union of Kayaking and Fly Fishing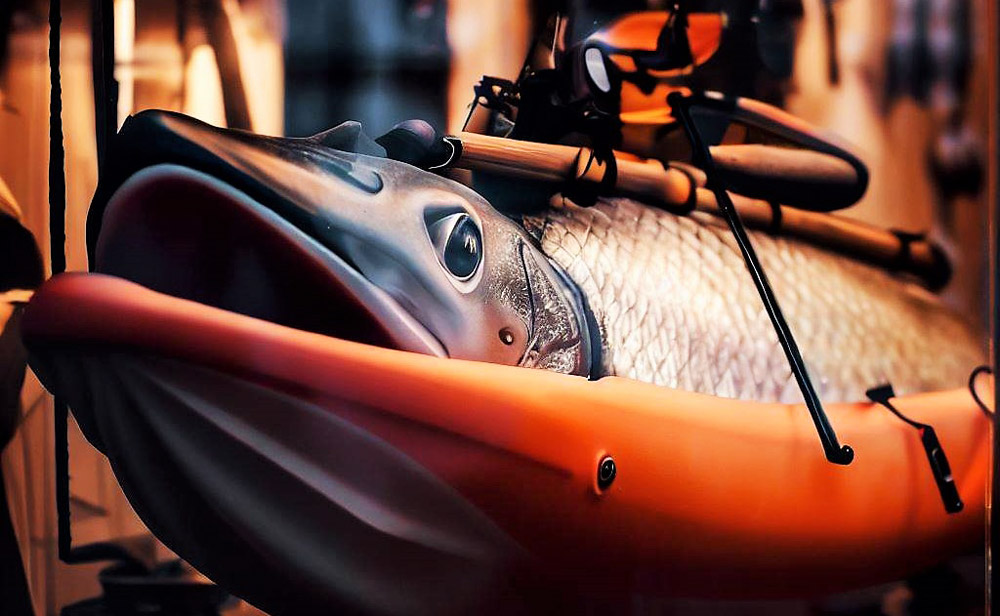 👂Have you ever heard the phrase 'two is better than one'? 👥This saying has found its relevance in the world of fishing 🎣, merging two adventurous activities into one thrilling pursuit. Allow us to introduce you to the incredible world of fly fishing from a kayak 🚣‍♂️.
Let's start by shedding some light 💡on the components of this blend. Fly fishing, a method known for its elegance and precision, involves casting a lightweight, artificial fly, typically resembling local insects 🦟, onto the water's surface 🌊. It's an angling method steeped in tradition and skill, requiring a keen eye 👁 and a delicate touch ✋.
On the other hand, kayak fishing 🚣‍♂️🎣 is the activity of catching fish from a kayak. It has gained popularity due to its low cost 💰 and reduced environmental impact 🌍 compared to motorized boats 🚤. Kayaking also offers improved accessibility, allowing anglers to explore remote waters, traversing estuaries, rivers, and lakes that might be off-limits to larger crafts.
So, what happens when you combine the artistry of fly fishing with the adventurous spirit of kayak fishing? You get a hybrid activity 🎨🏞 that offers an unparalleled angling experience – one filled with serenity 🧘, excitement 😁, and a little bit of adrenaline 🚀.
In this article, we'll be sharing with you a comprehensive guide 📚 to this fascinating fusion. From the essential gear required ⚙️, the skills you need to develop 🏋️‍♂️, and safety considerations ⛑, to the best locations to try kayak fly fishing 🌏, we've got it all covered. Whether you're a seasoned angler 🎣, an avid kayaker 🚣‍♀️, or a curious beginner 👶, you'll find a trove of information that will add value to your outdoor pursuits 🌲. Join us as we dive into this thrilling activity where every cast is a new adventure 🌅.
Beneath the Surface: Unraveling the Bond between Fly Fishing and Kayaking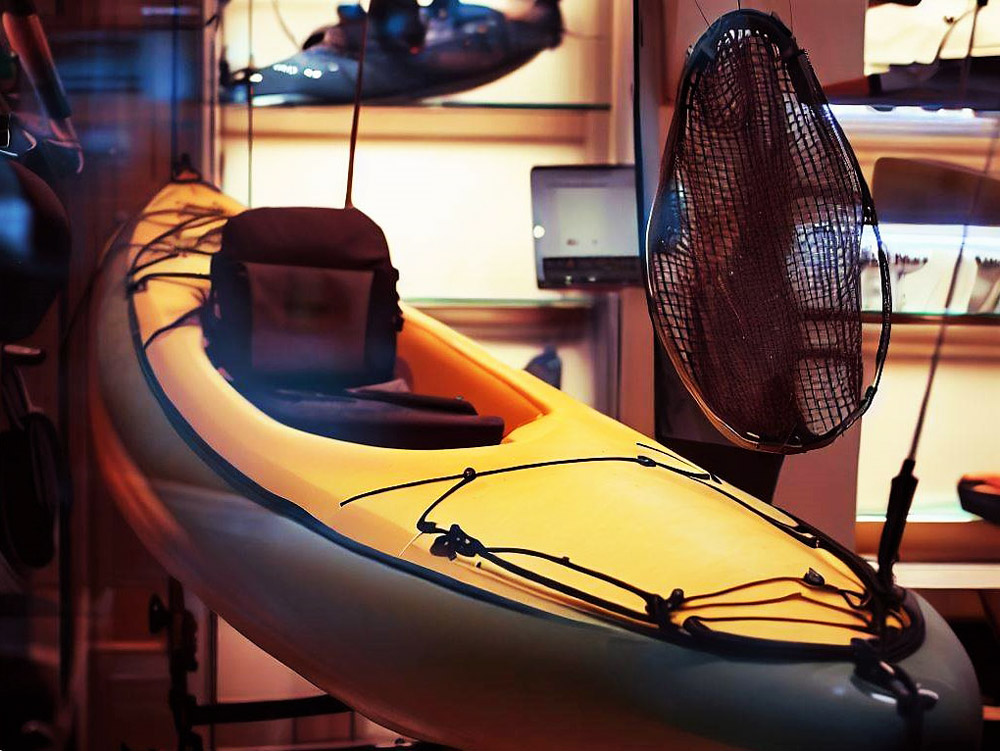 At first glance 👀, the fusion of fly fishing and kayaking might seem like an unlikely pair 🤔. Fly fishing often conjures images of calm rivers 🏞 and tranquil casting, while kayaking is associated with exploration and adventure 🚣‍♂️💥. But when these two worlds collide, it's a match made in outdoor heaven 🌌.
The combination of fly fishing 🎣 and kayaking 🚣‍♂️ isn't just a random event. It emerged as a way to elevate both activities 🌤, presenting a unique solution to some of the limitations they face independently. Kayaks offer access to diverse and unchartered fishing waters 🌊, places where larger boats 🚤 cannot reach, opening up a new realm of possibilities for fly fishers. Simultaneously, fly fishing brings a touch of tranquility 🧘‍♂️ and focused intent 🎯 to the sometimes adrenaline-fueled world of kayaking.
This fusion brings several benefits 🎁. First, the silence of a kayak on the water allows for an approach to fish without scaring them away 🐟🚫👻, giving fly fishers an edge. It's also a cost-effective way 💲👍 to combine a relaxing paddle with the excitement of angling. The ability to reach places other anglers can't is a big plus ✅, increasing your chances of landing a prize catch 🏆.
However, fly fishing from a kayak doesn't come without challenges 🚧. Casting and controlling the kayak simultaneously can be a tricky balancing act 🤹‍♀️, especially for beginners. The confined space in a kayak limits your casting range and makes gear management critical ⚙️🎒. Plus, battling a big fish from a small, lightweight kayak can definitely get your heart pumping 💓!
Despite these challenges, the combination of fly fishing and kayaking offers an immersive experience 🏞🎣 that singlehandedly caters to both the adventurer and angler within you. It's an activity that respects the beauty of the outdoors 🏔🌲 and the thrill of the catch 🎣💥, bringing a new perspective to the timeless tradition of fishing 🕰🎣.
Best Fly Fishing Kayaks Review
Kayaks 🚣‍♂️ have been around for centuries, and the sport of fishing 🎣 from a kayak is becoming more and more popular 📈. Kayaks are great for getting into tight spots 🌊 where larger boats 🚤 can't go, and they are perfect for fly fishermen who need to get close to the water's surface to cast their lines 🐟.
If you're looking for the best kayaks for fly fishing, check out our top-rated models below ⬇️. From durable sit-on-top kayaks 🚣‍♀️ that are perfect for beginners 👍 to high-performance models built for serious anglers 😎, we've got something for everyone. So read on 📖 to find the perfect kayak for your next fishing trip 🎣🌅!
1# Old Town Sportsman AutoPilot Kayak with Minn Kota Trolling Motor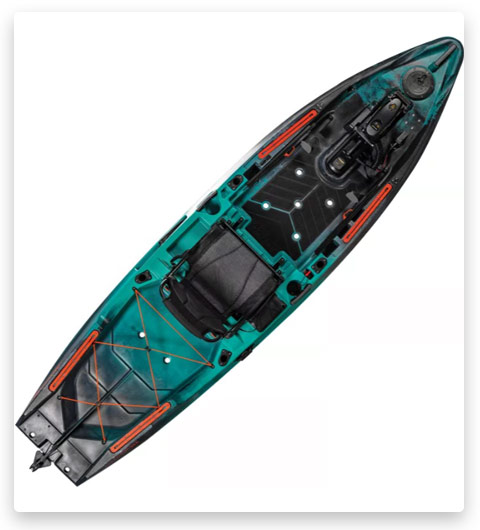 The Old Town Sportsman AutoPilot 120 kayak is perfect for hardcore anglers looking for a performance-driven fishing boat with innovative features. The built-in Minn Kota trolling motor and Spot-Lock technology provide easy navigation, while the comfortable seating system and adjustable height make it easy to find a perfect fit. This kayak also comes equipped with four accessory tracks, two forward-facing and two rear-facing rod holders, and a durable XL rudder. Plus, the under-seat storage offers plenty of space to store all your gear.
2# Ascend 133X Tournament Sit-on-Top Kayak with Yak-Power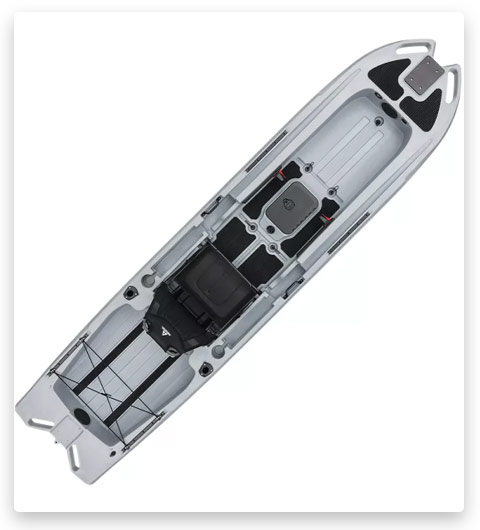 The Ascend 133X Tournament Sit-on-Top Kayak with Yak-Power is a top-of-the-line kayak designed for serious anglers. With its stable catamaran-style hull and 1-piece, rotomolded construction, this kayak is built for amazing stability, tracking, and fishing performance. It also comes equipped with a deluxe, adjustable high-back seat system, open bow and stern storage areas, dry storage hatch, four 16″ accessory rails, two flush-mount rod holders, adjustable foot braces, nonskid cushioned flooring, nine scupper drains with plugs, carrying handles, and threaded sealed drain plug.
3# HO Sports Ranger 2 Inflatable Kayak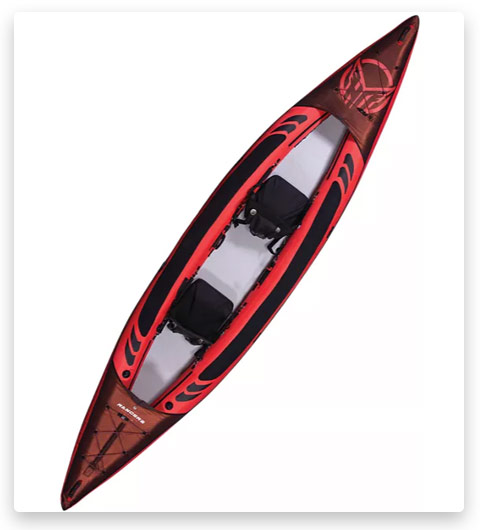 The HO Sports Ranger 2 Inflatable Kayak is perfect for a day out on the water with friends or family. With room for two and plenty of storage, this kayak is perfect for any adventure. The three inflation chambers and rigid drop-stitching floor make this kayak sturdy and reliable, while the welded tarpaulin base and durable nylon cover ensure long-lasting use. The lever-lock fin and front skeg provide extra tracking enhancement and the front bungee storage is perfect for keeping your belongings safe and dry. The two paddle holders and adjustable, ergonomic, high-back seats make paddling a breeze, while the two adjustable foot straps keep you comfortable and secure all day long.
4# Ascend H12 Sit-In Hybrid Titanium Kayak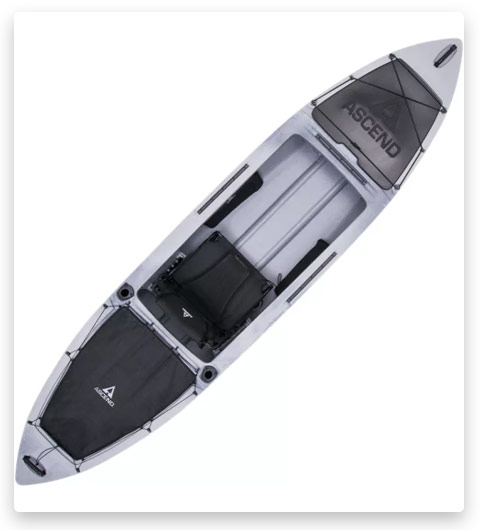 The Ascend H12 sit-in hybrid titanium kayak is the perfect choice for those who want the best of both worlds. With its advanced hull design, it provides outstanding performance and stability, while the open-deck design gives you the freedom to customize your equipment and gear. 53.5″x23.5″ cockpit provides plenty of room to move around and get comfortable, while the adjustable foot braces allow you to find the perfect position for paddling. The hard hatch at the bow and expandable mesh stern cargo cover provides ample storage for your gear, and the two moulded-over rubber-grip carry handles make it easy to transport. The threaded, sealed drain plug ensures that your kayak will stay dry during all your adventures.
5# Ascend D10 Red Sit-In Kayak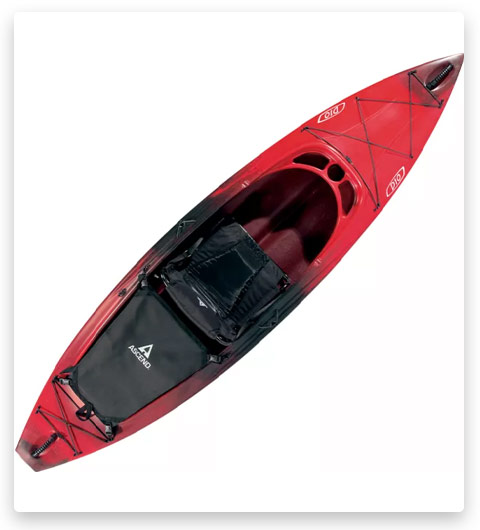 Looking for a kayak that's versatile and fun? Look no further than the Ascend D10 Red Sit-In Kayak! This kayak is custom-crafted with a tunnel hull design, making it perfect for exploring all kinds of waterways. Plus, the comfortable padded steel-frame seat and deluxe, removable seating system make it easy to stay comfortable while paddling. You'll appreciate the large open cockpit and covered stern well with cooler capacity on long days out on the water. And, the bow and stern bungee storage provide plenty of space to stow away your gear. For added convenience, the kayak features dual-position paddle holders and hands-free, adjustable foot braces.
6# Advanced Elements PackLite Inflatable Kayak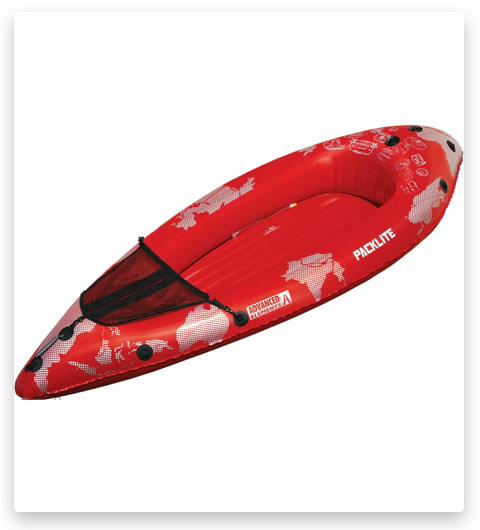 The PackLite kayak is the perfect way to explore remote waterways without having to worry about your gear. Weighing just 4 pounds, it's easy to carry and highly packable, so you can take it with you wherever you go. Plus, its three chambers ensure greater safety on the water.
7# Ascend FS10 Desert Storm Sit-In Angling Kayak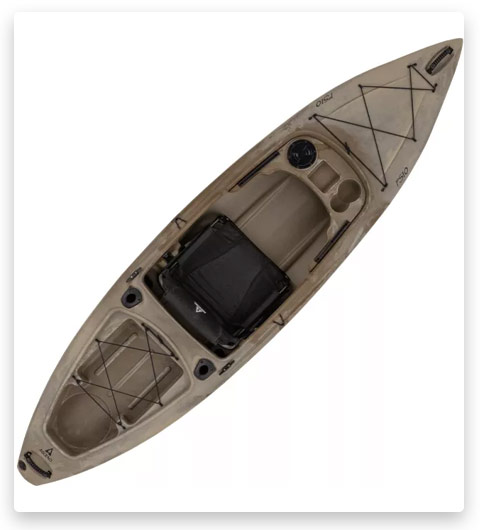 The Ascend FS10 Desert Storm Sit-In Angling Kayak is perfect for your next fishing adventure. With a high-density linear polyethene construction, this kayak is built to last. The advanced "V"-style hull provides superior tracking and handling, while the large, open cockpit makes it easy to get in and out. The easy 1-hand seat back adjustability and deluxe removable seating system make it easy to find the perfect position, while the hands-free, adjustable foot braces keep you comfortable during long days on the water. The accessory rails and 2 cleats provide handy spots for attaching minnow buckets or stringers, while the weathertight deck-plate storage keeps your gear dry and safe.
8# Pelican Sit-on-Top Kayak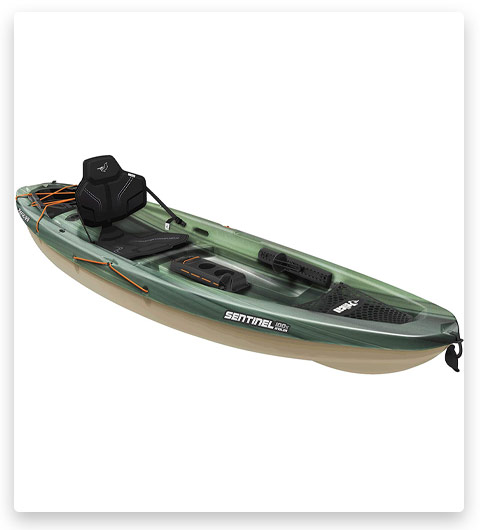 The Pelican Sentinel 100X Angler sit-on-top kayak is perfect for anyone looking for an easy-to-use and transportable kayak. Weighing only 44 lb, this kayak is made with our Ram-X material, which ensures durability. The ExoPak storage compartment makes it easy to store your supplies while you're out on the water, and the moulded paddle cradle allows you to safely store your paddle when not in use.
9# Pelican Sit-on-top Fishing Kayak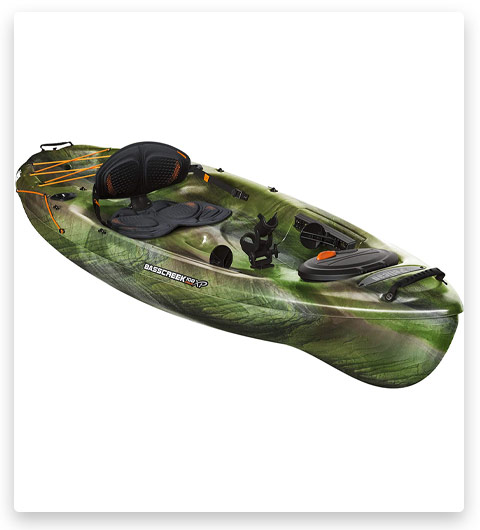 Looking for a stable and comfortable kayak that is also safe? Look no further than the Pelican Sit-on-top Fishing Kayak. Our multi-chine flat bottom hull offers excellent stability, while the adjustable ERGOFIT G2 seating system ensures you'll stay comfortable all day long. Plus, our unique manufacturing process allows us to include additional flotation inside the hull of all of our sit-on-tops, meeting or surpassing ABYC standards. Holds a maximum capacity of 3, making it perfect for you and your friends!
10# Intex Excursion Pro Series Inflatable Fishing Kayak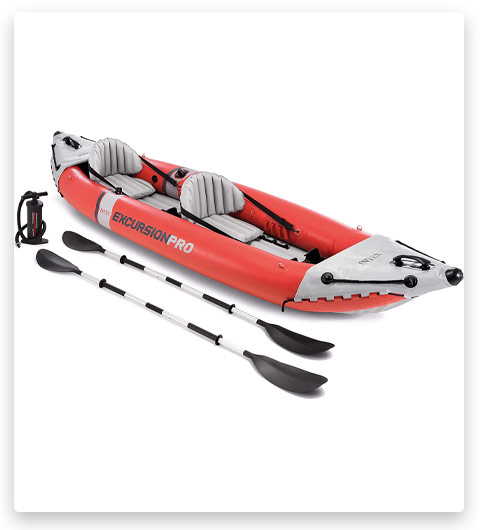 The Intex Excursion Pro Kayak Series is perfect for those who love spending time outdoors. These kayaks are made of super-tough laminate PVC with a polyester core, making them lightweight and highly resistant to damage from abrasion, impact, and sunlight. Plus, the high-pressure inflation provides extra rigidity and stability, while the high-pressure spring-loaded valves make inflation and deflation a breeze. The Excursion Pro Kayaks come with 2 removable skegs for deep or shallow water, 2 floor-mounted footrests, 2 integrated recessed fishing rod holders, and 2 adjustable bucket seats. The mounting bracket can also be removed to allow for additional accessories such as GPS systems, fish finders, swivel fishing rod holders etc.
11# Elkton Outdoors Steelhead Inflatable Fishing Kayak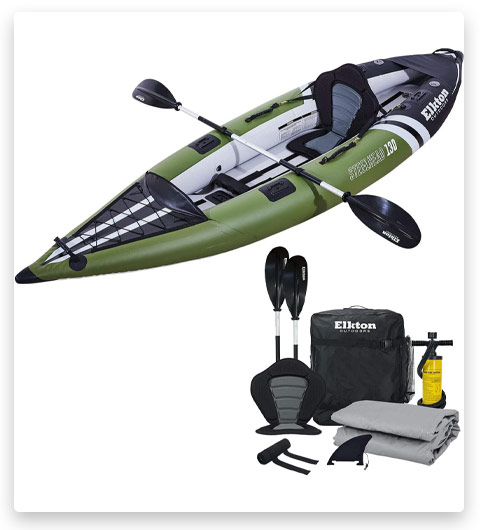 Elkton Outdoors Steelhead Inflatable Fishing Kayak is the perfect kayak for fishing enthusiasts of all levels. With a rigid drop stitch floor, front bow spray shield, and ample bow/stern storage, this kayak is designed to provide a safe and comfortable fishing experience. The steelhead series also features Halkey Roberts locking valves and hard mounting points for added security and convenience. So whether you're a novice angler or an experienced pro, the Elkton Outdoors Steelhead Inflatable Fishing Kayak is sure to meet your needs.
12# Intex Excursion Pro Kayak Series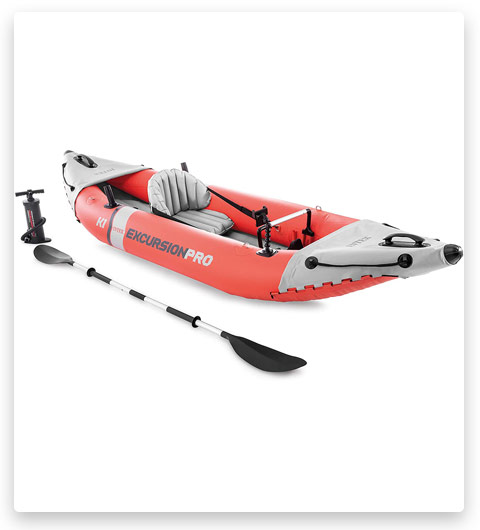 The Intex Excursion Pro Kayak Series is made with laminate PVC with a polyester core, making it SUPER TOUGH and highly resistant to damage from abrasion, impact, and sunlight. It is rigid and stable, thanks to the high-pressure inflation, and comes with accessories like 2 removable skegs for deep and shallow water, 1 floor-mounted footrest, 2 conveniently detachable fishing rod holders, detachable and adjustable GoPro & phone mount, and a removable & adjustable mounting bracket for additional accessories.
13# Perception Pescador Pilot 12 Fishing Kayak with Pedal Drive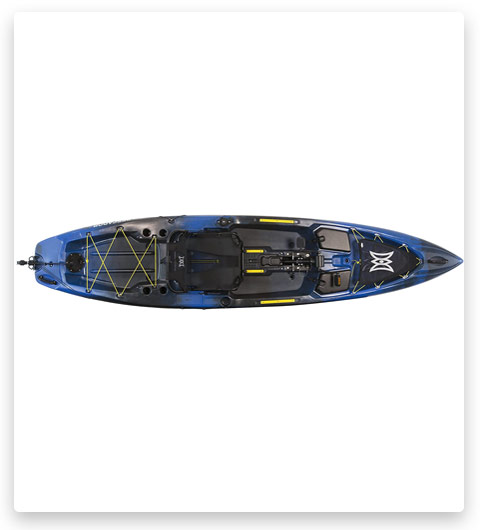 The Perception Pescador Pilot 12 is the perfect kayak for anglers who want the performance of a pedal-driven kayak without breaking the bank. Made in the USA, this kayak features a comfortable lawn chair-style mesh seat with two-level seat adjustment and breathable mesh for ultimate all-day comfort. The Pilot drive pedal system can be fully recessed into the hull for zero drafts, and the one-piece construction with built-in buoyancy is leak-proof for added safety. The large front and rear open storage areas are perfect for coolers, tackle, and other gear, while the gear tracks, fishfinder consoles, and four-rod holders make it easy to stay organized and ready to fish.
Equipped for Adventure: Your Ultimate Gear Guide for Kayak Fly Fishing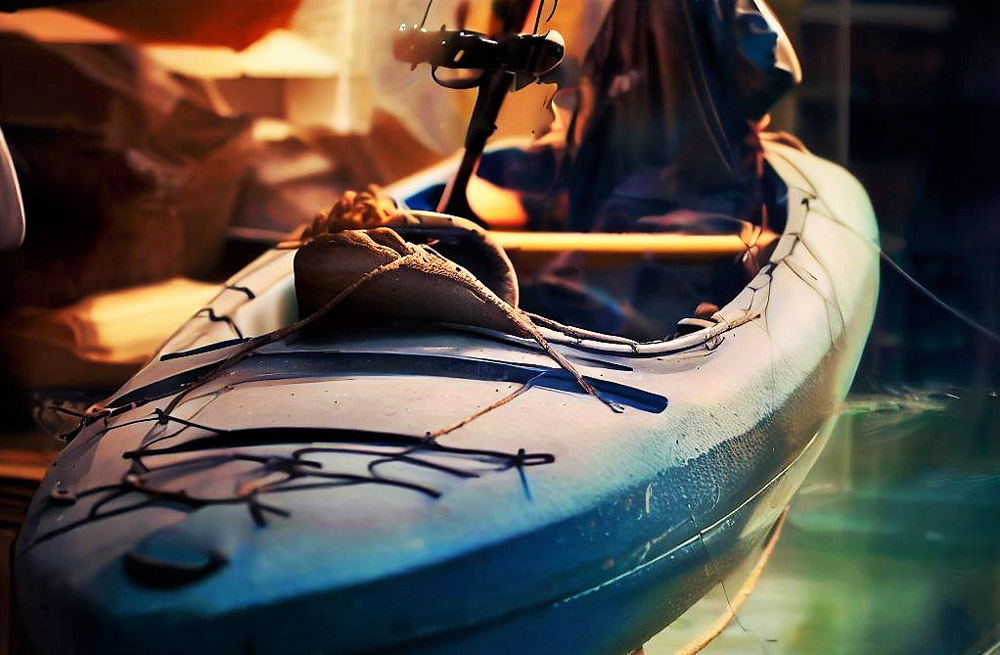 When it comes to kayak fly fishing, having the right gear can make or break your experience. Let's delve into the key components you'll need to embark on this adventure.
The Right Kayak
Your choice of kayak will largely depend on the type of water you plan to fish in. For instance, sit-on-top kayaks are ideal for larger bodies of water due to their excellent stability and storage capacity. They also allow for better visibility and easy movement, crucial aspects for fly fishers. Conversely, if you plan to fish in smaller streams or rivers, a lightweight, maneuverable sit-inside kayak might be more suitable.
Fly Fishing Gear
As for fly fishing equipment, you'll need a quality fly rod and reel. Look for a rod that matches the size and species of the fish you plan to catch. A 5-weight rod is often a versatile choice for various species and conditions. Don't forget to have an assortment of flies that imitate the local insects and aquatic life in your fishing area.
Safety Equipment
Safety should be your utmost priority on the water. Essential safety gear includes a personal flotation device (PFD), a whistle, a headlamp or torch if you plan on fishing in low light conditions, and a first-aid kit.
Additional Gear
Consider additional gear such as a good-quality paddle, an anchor to maintain your position, rod holders for convenience, waterproof bags for storing items, and a kayak cart for easy transport.
When selecting your gear, prioritize quality and durability. Pay attention to the material of the kayak and its weight capacity, the construction of the fly rod and reel, and the fit and buoyancy of your PFD.
To ensure your gear lasts, regular maintenance is vital. Rinse your kayak and gear with fresh water after each use to remove any salt or grime, particularly if you're fishing in saltwater environments. Dry and store your equipment properly to prevent mold and damage. Always check your gear before heading out to ensure everything is in good working condition.
Investing in the right gear not only enhances your kayak fly fishing experience but also ensures your safety on the water. Remember, quality gear is an investment that pays dividends in your angling success and enjoyment.
Paddle, Cast, Repeat: Mastering the Skills of Kayak Fly Fishing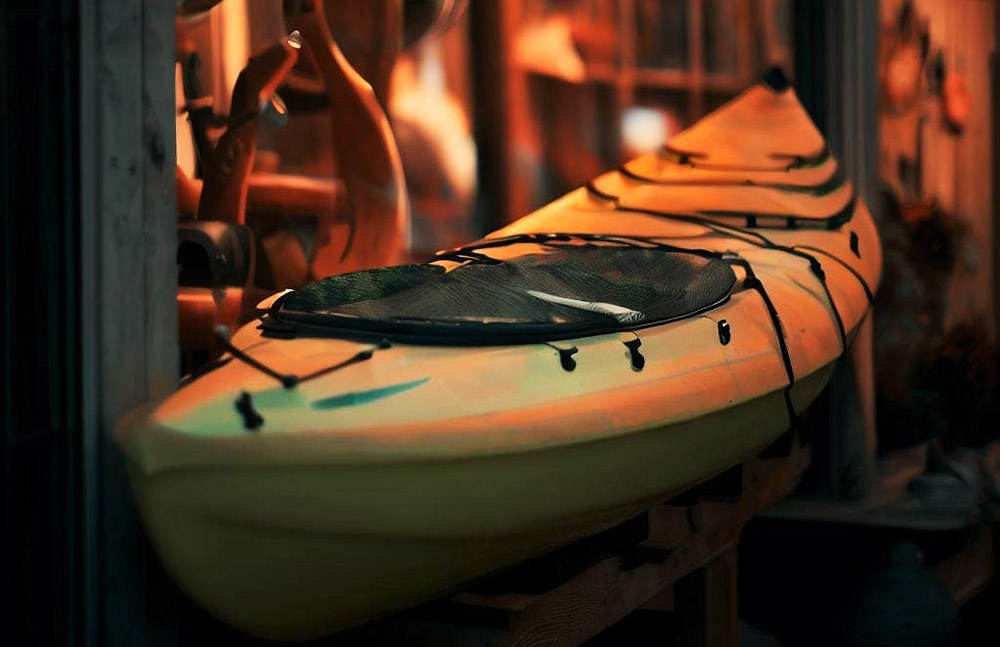 Just as an artist needs to master their brush strokes, a kayak fly fisher needs to master certain skills to enjoy a successful and safe experience. Here are the main areas to focus on:
Paddling and Controlling the Kayak
Learning basic paddling techniques and how to control the kayak is your first step. You should be able to navigate different water conditions, maneuver your kayak accurately, and maintain stability even when you encounter waves or currents. Learning how to perform a self-rescue in the event of a capsize is also essential. These skills can be honed through practice, training, and even specific kayaking courses.
Fly Fishing Techniques
Casting a fly rod from a kayak presents its own unique challenges. You need to adapt your casting technique to accommodate the sitting position and limited space. Roll casting, a technique where the line is kept mostly on the water, can be particularly effective in this scenario. Retrieving the fly and striking when a fish bites also require practice to master, especially from the confined space of a kayak.
Equipment Management and Multitasking
With limited space, managing your equipment efficiently is crucial. You need to keep your gear organized and accessible and avoid clutter that could hamper your movement or accidentally end up overboard. Multitasking is another important skill. You will often find yourself paddling, casting, and managing your gear simultaneously, so being able to switch between these tasks smoothly is essential.
Balance and Coordination
Balance is vital for stability in your kayak, especially when casting, reeling in fish, or moving around. Good coordination is equally important as you'll need to paddle, cast, and handle fish, often all at the same time. Regular practice, core strength exercises, and even activities like yoga can help improve your balance and coordination.
Becoming a proficient kayak fly fisherman takes time and practice. But with patience and dedication, you can hone these skills and enjoy a rewarding and thrilling experience on the water. 🚩Remember, every journey starts with a single paddle stroke!
Safety First: Essential Precautions for Kayak Fly Fishing
While kayak fly fishing is an exciting endeavor, safety should always take precedence. Here are some safety tips to consider before embarking on your kayak fly fishing adventure:
Wear a Personal Flotation Device (PFD)
Regardless of your swimming abilities, wearing a PFD is non-negotiable when you're on the water. It could be a lifesaver in the event of a capsize or if you end up in the water unexpectedly. Ensure your PFD fits correctly and is suitable for your weight and size.
Monitor Weather Conditions
Before heading out, check the weather forecast. High winds, thunderstorms, and rapid temperature drops can make kayaking dangerous, particularly for those less experienced. If the weather takes a turn for the worse while you're on the water, head back to shore immediately.
Understand Water Currents
Understanding water currents and how they affect your kayak is crucial. Pay attention to tides if you're in coastal areas and be aware of river flows in freshwater environments. Strong currents can tire you quickly and make navigating back to shore challenging.
Carry Safety Equipment
Along with your PFD, carrying essential safety equipment like a whistle (to signal for help), a headlamp (for visibility), and a first-aid kit is important. It's also a good idea to pack a dry change of clothes in a waterproof bag, in case you end up getting wet.
Follow Fishing Regulations and Get a License
Fishing regulations exist to preserve fish populations and ensure sustainable fishing practices. These rules can dictate the fishing season, the type and size of fish you can catch, bag limits, and more. They can vary by location and species, so it's essential to know and respect the regulations in your fishing area.
Furthermore, most places require you to have a fishing license. You can usually purchase these online or from local outdoor shops. Some areas may also require specific permits if you're fishing in protected waters. Make sure to have these sorted before your trip to avoid fines or other penalties.
🚩Safety on the water means you can enjoy your kayak fly fishing adventure without unnecessary risks. Always remember, no fishing tale is worth jeopardizing your safety.
Globetrotting with a Fly Rod: Top Destinations for Kayak Fly Fishing
Around the globe, there are some truly spectacular spots to try kayak fly fishing. These destinations not only offer excellent angling opportunities but also deliver breathtaking scenery, making each trip memorable. Let's cast our line into some of the world's best kayak fly fishing locations:
Florida Keys, United States
The Florida Keys offer a fantastic destination for saltwater fly fishing. With miles of flats, mangroves, and channels, you can target a variety of species, including tarpon, bonefish, and permit. Kayaking gives you a stealthy advantage in these shallow waters, enabling you to approach fish without alarming them.
New Zealand's South Island
The South Island of New Zealand is world-renowned for its trout fishing. The crystal-clear rivers and lakes are teeming with both brown and rainbow trout. Plus, the dramatic landscape of snow-capped mountains and lush valleys adds a scenic backdrop to your fishing adventure.
Patagonia, Argentina
For an exotic and challenging kayak fly fishing experience, head to Patagonia. The region's beautiful lakes and rivers are home to robust brown and rainbow trout. The weather can be unpredictable, but the beauty and solitude of the region make the journey worthwhile.
Bristol Bay, Alaska, United States
Bristol Bay offers some of the best salmon fly fishing in the world. The region is remote, making a kayak the ideal means of exploration. Here you can catch all five species of Pacific salmon, along with trophy-size rainbow trout. The area's rugged beauty and abundant wildlife add to its charm.
Kola Peninsula, Russia
For ambitious anglers, the Kola Peninsula in Russia is a dream destination. Its rivers, including the Ponoi and Varzuga, boast some of the world's largest Atlantic salmon runs. The region is remote and untouched, offering a pure, wilderness experience.
🚩Remember, each location will have its unique challenges and attractions, as well as rules and regulations. Before planning your trip, research the best time of year to visit, what gear to bring, and any necessary permits you might need. No matter where you go, respect the local environment, and follow catch-and-release practices to help preserve these incredible fisheries for future generations.
Tales from the Waters: Captivating Stories from Seasoned Kayak Fly Fishers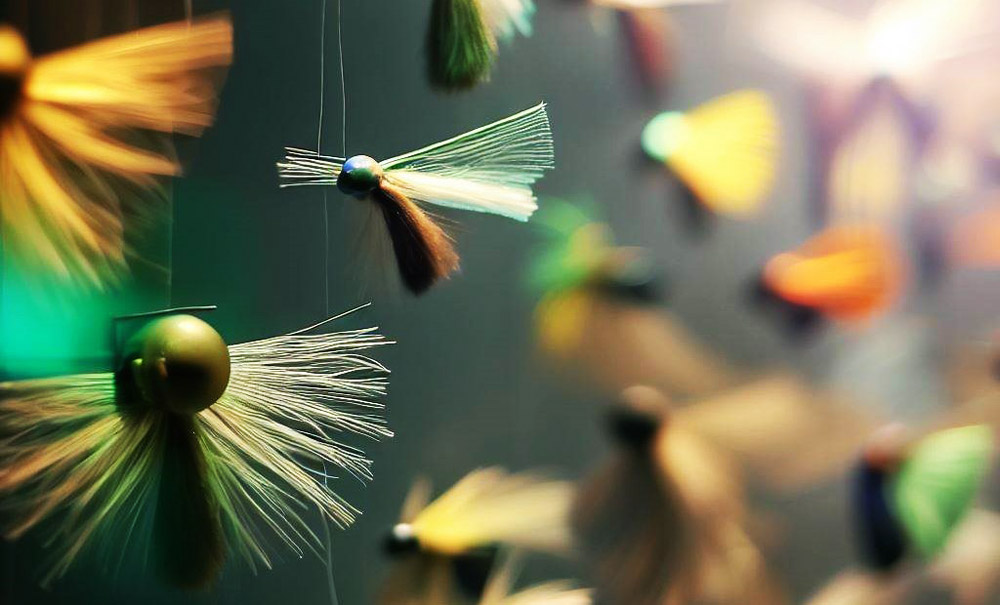 Nothing brings the thrill and challenges of kayak fly fishing to life like first-hand stories from those who have navigated its waters. Here, we share some tales from seasoned kayak fly fishers that reveal both the joys and hurdles of this unique sport:
The Unseen Giant
Take the tale of Carlos, a professional kayak fly fisher from Miami, who one sunny day found himself in a tug of war with an unseen behemoth beneath the crystal clear Florida Keys waters. With his fly rod arching and his reel screaming, he held on as his kayak was pulled across the flats. After a grueling 40-minute battle, he managed to land a monstrous tarpon. His arms ached from the struggle, but the joy and exhilaration of landing such a beast made all the effort worthwhile. Carlos' story underscores the surprise encounters and enduring fights that characterize kayak fly fishing.
The Dance of Balance
Sarah, a seasoned kayak fly fisher from Colorado, shares a cautionary tale of balance and coordination. On one of her early ventures, she hooked a sizable brown trout on a local river. As she leaned to net the fish, her kayak tipped. In a blink, she found herself submerged in cold water, her gear floating around her. Though she managed to recover her kayak and most of her equipment, Sarah learned a valuable lesson about the importance of maintaining balance while fishing from a kayak.
The Reward of Patience
Then there's Tom, a dedicated kayak fly fisher from Alaska, who speaks of a long day on Bristol Bay, casting tirelessly for salmon with little luck. As the day waned, he decided to make a few more casts before heading back. Suddenly, a massive sockeye salmon struck his fly. The fight that ensued was one he will never forget. Tom's story is a testament to the patience often required in fly fishing and the rewards it can yield.
These stories and many others weave the narrative of kayak fly fishing. They show us that it is a sport filled with moments of challenge and reward, requiring patience, skill, and a love for the outdoors. The experiences may vary, but the common thread is the joy of connecting with nature and the thrill of the catch.
First Cast: Insider Tips for Novice Kayak Fly Fishers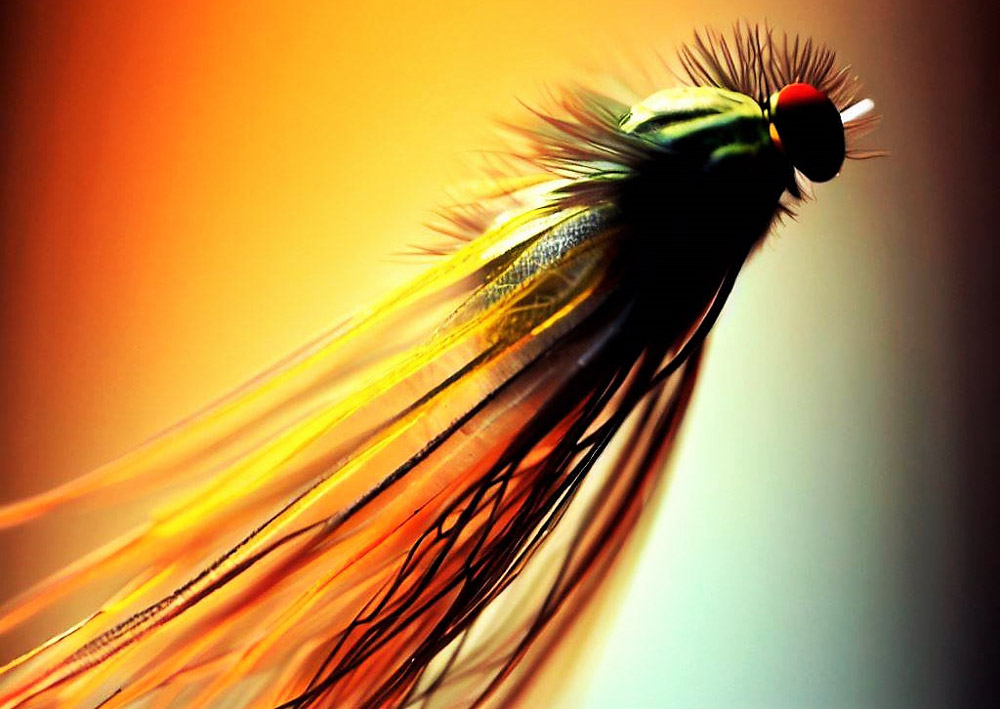 Starting out with kayak fly fishing can be both exciting and a little daunting. To help smooth your path into this fantastic sport, here are some practical tips and common mistakes to avoid:
Start with the Basics
Before combining the complexities of fly fishing with the challenges of kayaking, get comfortable with each separately. Learn to cast a fly rod efficiently and practice basic kayak handling skills. Then, start bringing the two together.
Invest in a Fishing Kayak
Fishing kayaks are designed with stability and storage in mind. They are typically wider, offering more balance for casting and reeling in fish, and come with storage options for your fishing gear. Though any kayak can be used, a dedicated fishing kayak will make your experience more enjoyable.
Dress Appropriately
Wear quick-drying, moisture-wicking clothing and be prepared for changes in weather. Wearing layers is a good strategy. A sun hat, sunglasses, and sunscreen are must-haves, as you'll often be out in the sun for extended periods.
Learn to Cast with Limited Space
Casting from a kayak can be tricky due to the limited space and lower position. Practice casting techniques suitable for these conditions, like the roll cast, which requires less backcast space.
Pack Light
Space is limited on a kayak, so only bring the essentials. Too much gear can hinder your movement and make the kayak unstable.
Safety First
Never forget to wear your PFD, and always check the weather before heading out. Be aware of local marine life and carry a first-aid kit for emergencies.
Respect the Environment
Follow 'Leave No Trace principles. Keep the waterways clean by packing out all your trash, and respect local regulations to help preserve these wonderful locations.
Common Mistakes to Avoid
Many beginners make the mistake of not practicing their casting before getting onto the kayak. This can lead to tangled lines, lost lures, and frustration. Overpacking is another common issue. Too much gear can make your kayak unstable and difficult to manage. Finally, always respect the power of water. Never underestimate currents, tides, and the changeable nature of weather conditions.
🚩Remember, every expert was once a beginner. Be patient with your progress, keep practicing, and most importantly, enjoy the experience.
What Kayak Is Most Stable?
When it comes to stability in kayaks, a few factors come into play, including the design of the hull and the width of the kayak. A wider kayak and a kayak with a flat or tunnel hull tend to be the most stable.
As of my knowledge cut off, some of the most stable kayaks on the market include:
Hobie Mirage Pro Angler 14: This kayak is widely recognized for its stability and is well-loved by anglers. It's 38 inches wide and features the innovative Hobie MirageDrive system for hands-free propulsion, which is useful for fishing.
Old Town Canoe's Predator PDL Kayak: This fishing kayak is 36 inches wide and features a stable tunnel hull design and a pedal drive system. It offers excellent stability and is suitable for standing and fishing.
Ocean Kayak Prowler Big Game II: With a width of 34.5 inches and a tri-form hull design, this kayak offers stability in various water conditions.
Wilderness Systems ATAK 120: Known for its exceptional stability, this kayak has a width of 35 inches. Its design makes it comfortable for both sitting and standing.
Vibe Kayaks Sea Ghost 130: This kayak is 33 inches wide and provides excellent stability and tracking in water. It's a favorite among anglers.
Remember, while a wider and flatter kayak provides more stability, it can also be slower and harder to maneuver. Consider the type of water you will be on, your skill level, and your intended use when selecting a kayak. If you plan to stand, especially for fly fishing, you will want a very stable kayak. If speed and maneuverability in rougher water are more important for your style of adventure, a narrower kayak with a V-shaped hull may be a better choice. Always try to test paddle a kayak before buying it if possible.
Is It Possible To Stand Or Sit When Casting?
Yes, it is possible to both stand and sit while casting when you're fishing, and this is true whether you're on a boat, on a kayak, or on the shore. However, the feasibility and the advantages of each depend largely on the situation and your equipment.
✅Standing: Standing while casting generally provides a better vantage point, enabling you to see more of the water, spot fish, and avoid snags. It also allows for a wider range of motion, which can lead to more accurate and longer casts. Standing is especially common in fly fishing, where the casting technique often requires more space and movement. Many modern fishing kayaks are designed with wide, stable hulls to accommodate standing.
☑️Sitting: Sitting is typically more stable and can be less tiring, which is beneficial for longer fishing trips. Sitting lowers your center of gravity, reducing the chance of capsizing in a kayak or canoe. When you're fishing in a kayak, sitting can also make it easier to maintain your position if you're in moving water or if it's windy. You can cast effectively while sitting, although your range may be somewhat reduced compared to standing.
For kayak fishing, it's important to choose a kayak that suits your preferred style. If you plan to stand, especially for fly fishing, you'll need a very stable kayak. Some fishing kayaks even have standing platforms and assist straps to help you stand up.
🚩Keep in mind that while it is possible to stand in a kayak, you should always consider safety. Be aware of water conditions, wear a life vest, and make sure you're comfortable with the stability of the kayak before attempting to stand.
What Is Fly Fishing Gear From Kayaking?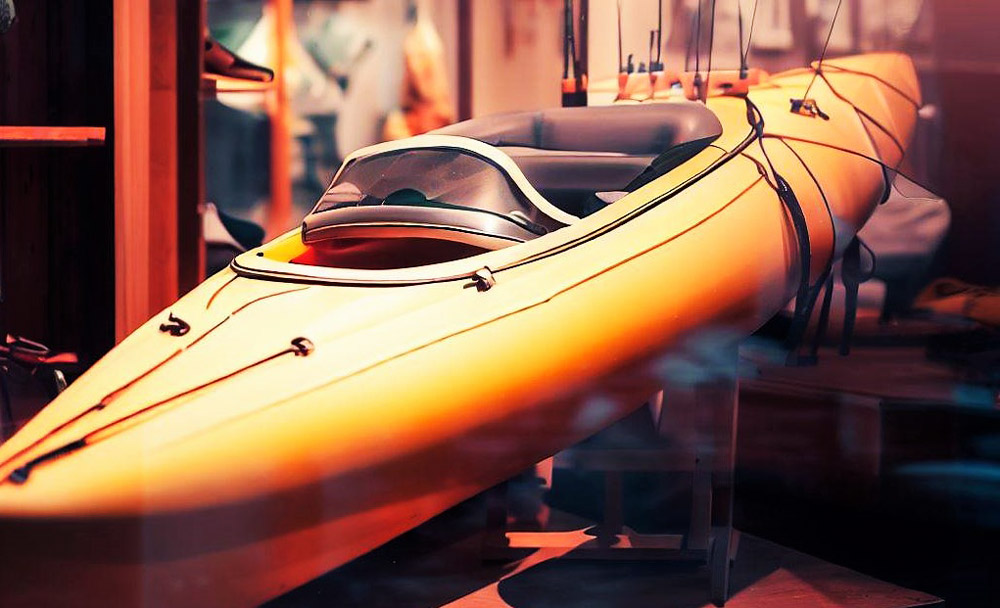 Fly fishing gear comprises all the equipment necessary for the practice of fly fishing, a type of angling that uses an artificial "fly" as bait to catch fish. The gear used in fly fishing differs somewhat from the gear used in traditional fishing methods. Below is a list of some of the basic components of fly fishing gear:
🚩Remember, the kind of gear you'll need will depend on where you're fishing, what kind of fish you're targeting, and personal preference. Different situations may call for different types of flies, leaders, tippets, and even rods and reels. Always research and consider your fishing conditions before purchasing gear.
Is An Anchor Required For Kayak Fly Fishing?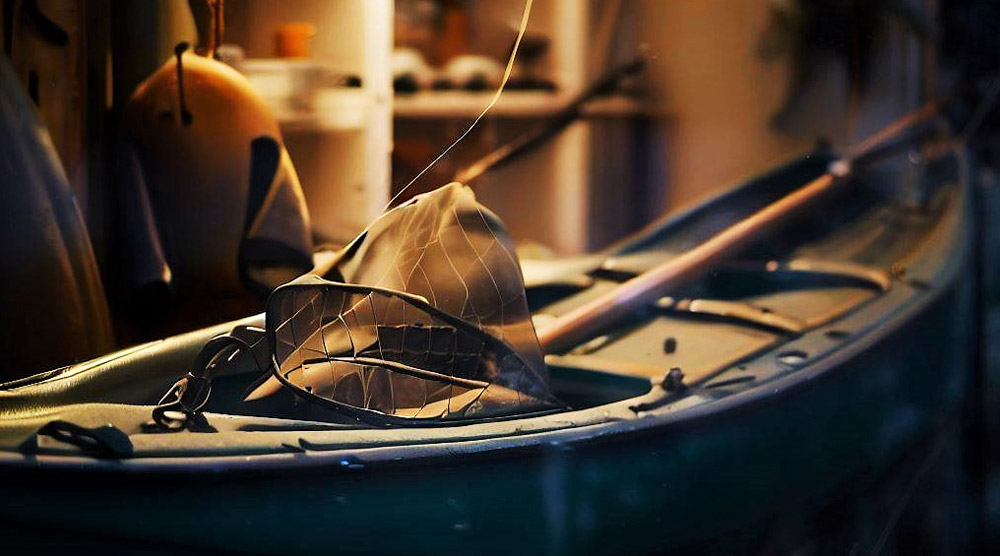 While an anchor isn't absolutely necessary for kayak fly fishing, it can be a very useful accessory. An anchor can help you maintain your position in moving water or wind, allowing you to focus more on casting and reeling in fish rather than constantly adjusting your position.
Here are some scenarios where an anchor could be particularly helpful:
In Currents or Wind: If you're fishing in a river with a current or on a windy day, an anchor can help you stay in a productive spot without constantly paddling to maintain your position.
When Precision is Key: When fly fishing, you might be aiming for a specific spot where you know fish are feeding. An anchor can help you stay in the optimal position for casting to that spot.
In Deep Water: In deeper waters where you can't touch the bottom, an anchor can provide stability and prevent drifting.
If you choose to use an anchor, there are a couple of types that are popular with kayakers:
Folding Anchors: These anchors are portable and compact, making them easy to carry in a kayak. They're typically used in calmer water conditions.
Brush Grippers or Drift Anchors: These are used in moving waters or when fishing near the bank. Brush grippers can be clamped onto a branch or root, while drift anchors (also known as drift socks or drogues) slow your drift in windy conditions or currents.
Safety should be a priority when using an anchor on a kayak. Never tie the anchor line off around yourself or a body part. Always have a quick way to detach the anchor if conditions get dangerous. In moving water especially, there's a risk that the anchor can get snagged and cause the kayak to tip over or get pulled under. It's generally best to use an anchor in calmer, more predictable waters.
How to Choose The Best Fly Fishing Kayak?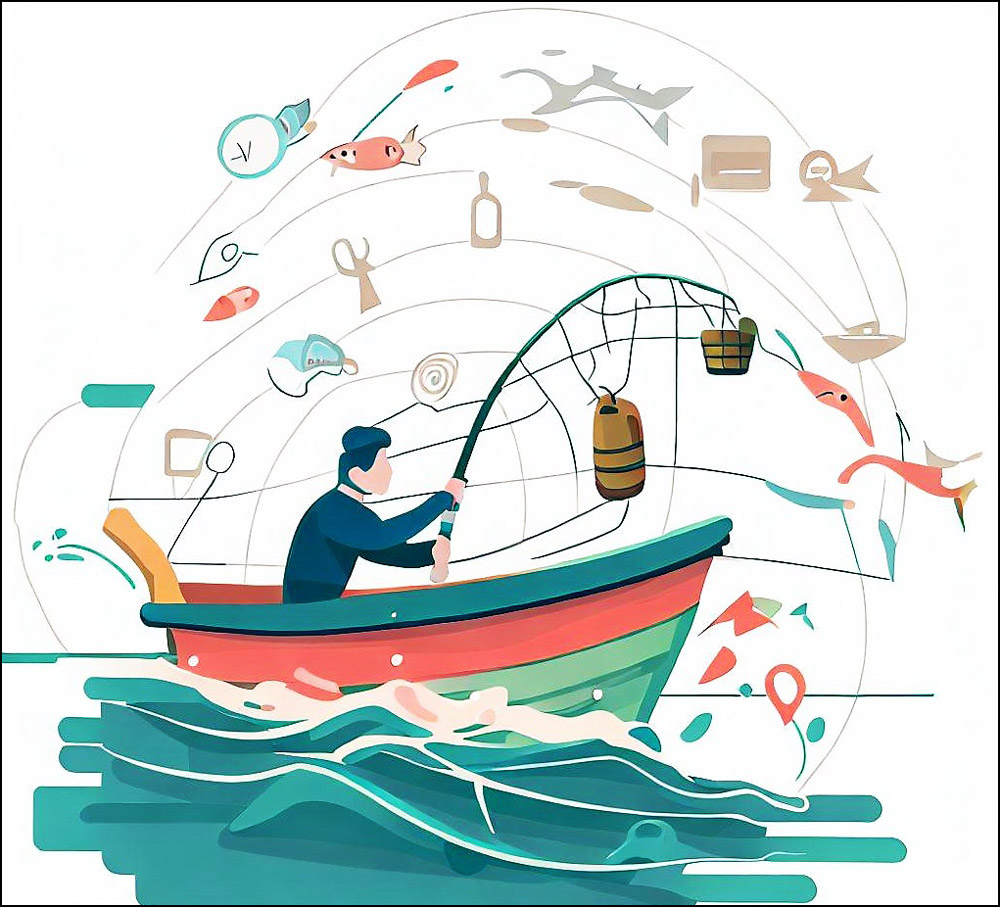 Choosing the best fly-fishing kayak comes down to understanding your personal needs, the conditions in which you'll be fishing, and how different kayak features can meet those needs. Here are a few important considerations:
Stability: Because fly fishing often involves a lot of movement, you'll want a kayak that's stable enough to handle casting and potentially standing. Wider kayaks with flat or pontoon-style bottoms are typically more stable.
Storage: Fly fishing requires a fair amount of gear. Look for a kayak with plenty of storage space, including hatches, tank wells, and gear tracks. Rod holders can also be a big plus.
Comfort: Consider the seat quality and adjustability, as you'll be spending several hours at a time in the kayak. You may also want to check for adjustable footrests to accommodate different leg lengths.
Size and Weight: The size and weight of the kayak will affect its maneuverability and transportability. Larger, heavier kayaks can offer more stability and storage but may be harder to transport and handle.
Standing Ability: If you like to stand while fishing, look for a kayak designed with this in mind. Some models have flat, non-slip decks and even standing straps for support.
Propulsion System: Some fishing kayaks have pedal systems, which can be a big advantage as it allows you to move while keeping your hands free for fishing.
Accessory Tracks: These are becoming more common on fishing kayaks and allow you to customize your kayak with rod holders, fish finders, and other accessories.
Durability: Choose a kayak made of durable material that can withstand the conditions you'll be fishing in.
Budget: Determine your budget beforehand. While higher-end kayaks often have more features, there are also many affordable options that could suit your needs.
As of my training data cut-off, some popular fly fishing kayaks include models from Hobie, Old Town, Jackson Kayak, and Native Watercraft, among others. However, always check for newer models and reviews. It's also a good idea to test out a kayak before buying, if possible.
🚩Remember, the best fly fishing kayak for you is one that fits your specific needs, comfort, and budget.
FAQ: Master the Art of Fly Fishing from a Kayak
Conclusion: New Chapter in Angling: Embracing the Adventure of Kayak Fly Fishing
Kayaks 🚣‍♂️ have come a long way and there are now many great options for fishermen looking for the best fly-fishing kayaks 🎣. In this article, we have reviewed some of the top-rated kayaks on the market 💼 and shared some tips about what to look for when purchasing a kayak for fly fishing. We hope you found this information helpful 👍 and that it will make your next purchase easier 🛍️!
To wrap things up, kayak fly fishing is an exciting blend of two already thrilling sports 🏞️, offering a unique experience of adventure, skill, and interaction with nature 🦋. Through the seamless fusion of fly fishing and kayaking, you have the opportunity to explore stunning waterways 🌊 while engaging in the exhilarating chase of fish 🐟.
In this article, we've delved into the essential gear needed for your fishing expeditions 🎒, including specific kayaks and fly fishing equipment 🎣. We've stressed the importance of safety considerations ⛑️, which should always be at the forefront of your mind, and discussed the required skills and techniques that will guide your success on the water 💪.
Drawing from the captivating tales of seasoned kayak fly fishers 📚, we've heard about the challenges and rewards this sport can deliver. To all the beginners out there, remember that every master was once a novice 👶. Keep your spirits high 😄, learn from your mistakes ❌, and most importantly, savor every moment on the water 🌅.
The world is filled with incredible locations for kayak fly fishing 🌎, from the Florida Keys to the rivers of Russia's Kola Peninsula. Wherever you decide to venture, respect the environment 🌳, and adhere to local regulations 📜 to ensure these fishing paradises endure for future generations 🌱.
Whether you're a seasoned angler 🎣, an avid kayaker 🚣‍♀️, or a beginner in both, we encourage you to immerse yourself in the fantastic world of kayak fly fishing. It's a pursuit that offers not just the thrill of the catch, but also a deeper connection with the natural world 🌍.
If you enjoyed this article or found it helpful, please feel free to share it with your fellow outdoor enthusiasts 👥. If you have any tips, experiences, or questions, we invite you to leave a comment below 💬. And most importantly, we encourage you to grab your paddle, pick up your fly rod, and embark on the incredible adventure that is kayak fly fishing 🚀. Tight lines and calm waters to you all! 🎣🌊
Dive Deeper: Extra Resources for the Kayak Fly Fishing Enthusiast
To equip you with additional insights and knowledge on your journey into the world of kayak fly fishing, we've rounded up a collection of valuable resources. This includes expert guides, instructional videos, and online forums where you can learn from and connect with fellow enthusiasts.
Books:
"The Orvis Guide to Beginning Fly Fishing: 101 Tips for the Absolute Beginner" by Tom Rosenbauer – This guide offers essential advice and tips for those starting their fly fishing journey.
"The Complete Kayak Fisherman" by Ric Burnley – This book provides practical information on all aspects of kayak fishing, including gear, techniques, and safety.
Online Forums:
The Kayak Fishing Forum on KayakAnglerMag.com – This is a vibrant community where kayak fishers of all levels share advice, experiences, and recommendations.
The Fly Fishing Forum on FlyAnglersOnline.com – Here you'll find an array of discussions related to fly fishing, including techniques, gear, and destination advice.
Instructional Videos:
"Kayak Fly Fishing" series on the Orvis YouTube Channel – This series provides a comprehensive guide to getting started with kayak fly fishing, covering everything from gear setup to casting techniques.
"Fly Fishing Basics" by The New Fly Fisher – This YouTube channel offers a wealth of knowledge on all things fly fishing.
Websites:
American Canoe Association (www.americancanoe.org) – This site offers information on safety, training, and conservation related to all types of paddling.
Fly Fisherman (www.flyfisherman.com) – This resource provides a host of articles, tips, and advice on fly fishing, including a section dedicated to kayak fly fishing.
🚩Please note that while we've done our best to ensure accuracy, the information and advice in this article and any resources provided should be supplemented with your own research, local regulations, and common sense. Don't be afraid to ask questions and seek advice. The kayak fly fishing community is generally a welcoming and supportive one.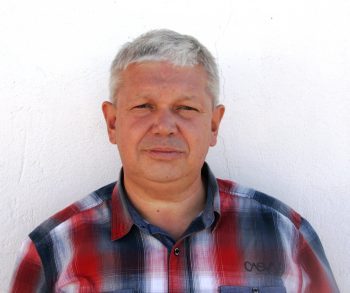 Sergio Smirnoff
Professional fisherman with 40+ years of experience.
Fishing and the ocean is a passion of my life. I am passionate about all kinds of sea fishing: fishing from the shore (spinning, float, baitcasting), from a boat, and spearfishing day and night.
I live in Tenerife (Canary Islands) for the last 10+ years and share my daily fishing experiences on my website. Many years of personal experience as a fisherman and the vast experience of my friends allow me to write professionally on any fishing topics (from choosing a flashlight and equipment to deep-sea fishing).
All of my advice is based on practical real-world experience and will be useful to both novice anglers and professionals.
Read more
about the author.
Affiliate Disclosure: FishReeler.com sometimes gets paid for listings, through sponsors or affiliate programs like Amazon, Ebay, Cabelas, Bass Pro Shop, Shimano, Daiwa, Rapala, Renn, Okuma, KastKing, etс. Clicking a link helps keep FishReeler.com free, at no extra cost to you!
About the author: Each article is verified by the fishing expert Sergio Smirnoff. The articles are written by professional and amateur fishermen with 20+ years of fishing experience.
Note: The views and opinions expressed in this article are those of the authors and do not necessarily reflect the official policy or position of any agency. The articles are for informational purposes only, share your opinions in the comments and join the fishing discussions, let's share our fishing experiences together!