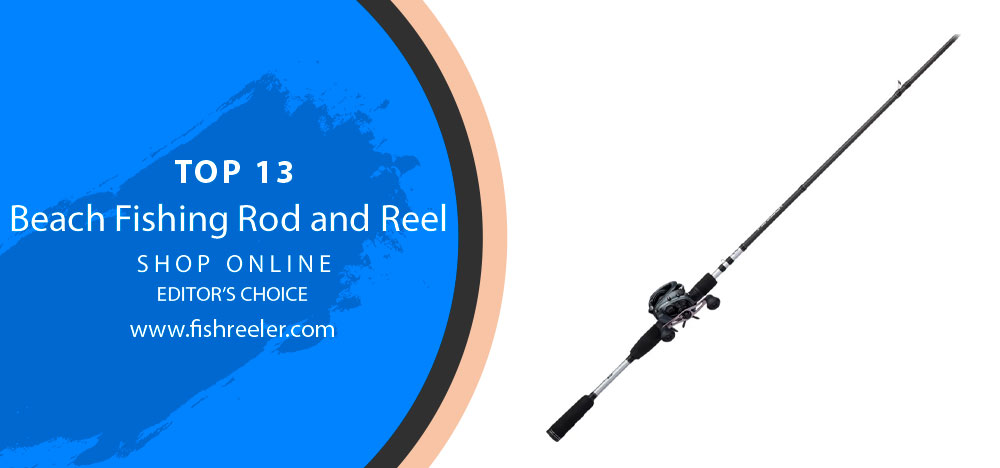 Unraveling the Mysteries of Beach Fishing: Your Ultimate Guide to Rods and Reels
Beach fishing is an immensely popular recreational activity and sport, attracting both seasoned anglers and beginners alike.
Cast Away: The Allure of Beach Fishing
With the sun, sand, and sea as your backdrop, there's no better way to unwind while engaging in an exciting and rewarding pursuit. Choosing the right gear, specifically rods, and reels, plays a crucial role in ensuring a successful and enjoyable beach fishing experience.
Gear Up: The Crucial Role of Rods and Reels
This comprehensive guide aims to provide anglers with all the essential information required to select and use the perfect rods and reels for their beach fishing adventures.
The Long and Short of It: Picking the Perfect Rod Length
Selecting the right rod length is vital in beach fishing, as it significantly impacts casting distance, accuracy, and fish-fighting capabilities. When choosing a rod, anglers should consider factors such as casting distance, the species being targeted, and personal preferences. Longer rods (12-14 feet) generally allow for greater casting distances, while shorter rods (8-10 feet) provide increased accuracy and control in closer fishing situations.
Bend It Like a Pro: Understanding Rod Action in Beach Fishing
Rod action refers to the speed at which a rod returns to its neutral position after being bent. It ranges from slow, to moderate, to fast, and plays a key role in determining casting distance, sensitivity, and hook-setting power. For beach fishing, a moderate to fast action rod is typically recommended, as it offers a good balance between casting performance and fish-fighting capabilities, while still allowing for the absorption of sudden surges or head shakes from powerful fish.
Power Play: Choosing the Right Strength for Your Rod
Rod power pertains to the amount of force needed to bend a rod, which ranges from ultralight to heavy. Choosing the appropriate rod power is crucial for maximizing fish-fighting capabilities and preventing breakages or lost fish. For beach fishing, a medium to heavy power rating is usually preferred, as it allows for greater casting distances and the ability to handle larger, more powerful fish species.
Built to Last: Comparing Rod Materials and Construction Techniques
The three most common materials used for rod construction are fiberglass, graphite, and composite (a blend of both fiberglass and graphite). Each material has its unique impact on the rod's performance and durability.
Fiberglass rods are known for their durability and flexibility, making them ideal for beginners or those targeting smaller species. However, they tend to be heavier and less sensitive compared to graphite rods.
Graphite rods offer superior sensitivity and lighter weight, enabling longer casting distances and more precise bite detection. They are generally more expensive and less durable than fiberglass rods, so they are better suited for experienced anglers or those targeting larger species.
Composite rods provide a balanced blend of durability and sensitivity, making them an excellent choice for beach fishing applications. However, they may not be as specialized as pure fiberglass or graphite rods in specific fishing scenarios.
Ultimately, the choice of rod material and construction depends on the angler's skill level, target species, and personal preferences. Experimenting with various materials and configurations can help you find the perfect beach fishing rod tailored to your unique needs.
Surf Up – Fish On: The 13 Perfect Beach Fishing Rod and Reel Combo
Beach Fishing can be a great way to spend a day, and with the right equipment, it can be even more enjoyable. If you're looking for the best beach fishing rod and reel, you've come to the right place. In this article, we'll review some of the best Beach Fishing Rods and Reels on the market today. We will also include some tips on how to choose the right gear for you, as well as what to look for when making your purchase. So whether you're just getting into Beach Fishing or you're looking for an upgrade, we hope this article helps you find the perfect rod and reel combo for your needs.
1# PENN Battle III Inshore Spinning Combo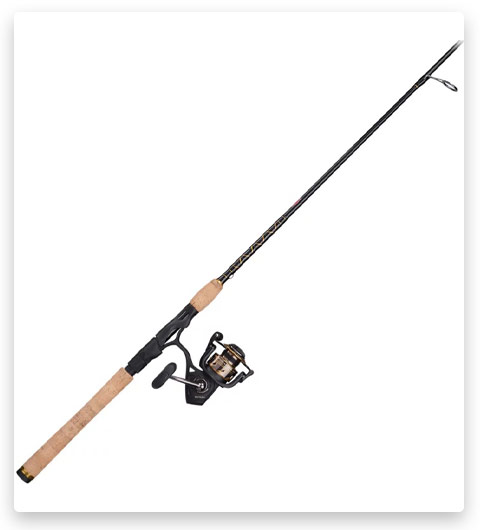 The PENN Battle III Inshore Spinning Combo was designed for anglers who demand the very best. The reel features a full metal body and side plates, CNC Gear Technology, and a 5+1 sealed stainless steel ball-bearing system. The HT-100 Carbon Fiber Drag System ensures smooth operation and reliable performance.
The rod is constructed from a graphite composite blank and features 1-piece stainless steel Dura-Guides. The comfortable cork handle provides a firm grip even when wet. Whether you're targeting trophy bass or inshore species, the PENN Battle III Inshore Spinning Combo has the power and precision to deliver results.
2# Lew's KVD/Bass Pro Shops Johnny Morris Carbonlite 2.0 Baitcast Combo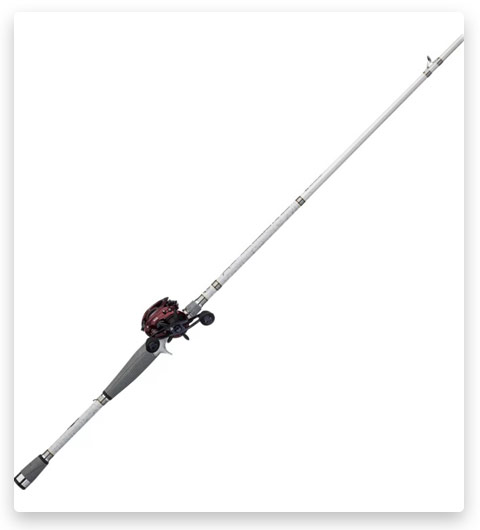 The Lew's KVD/Bass Pro Shops Johnny Morris Carbonlite 2.0 Baitcast Combo is the perfect choice for serious anglers. The reel features a one-piece aluminium frame, removable graphite side plates, and a 34mm machined aluminium spool for smooth performance.
The solid brass Speed Gears and P2 Super Pinion provide power and durability, while the MSB dual cast control ensures accurate casting every time. The premium 9+1 bearing system delivers smooth operation, and the double-shielded stainless steel ball bearings keep your gears running smoothly even under heavy loads. The Zero Reverse® feature prevents backlash, while the carbon fibre drag system provides powerful stopping power when you need it most.
3# Abu Garcia Revo SX/Bass Pro Shops Pro Qualifier 2 Baitcast Rod and Reel Combo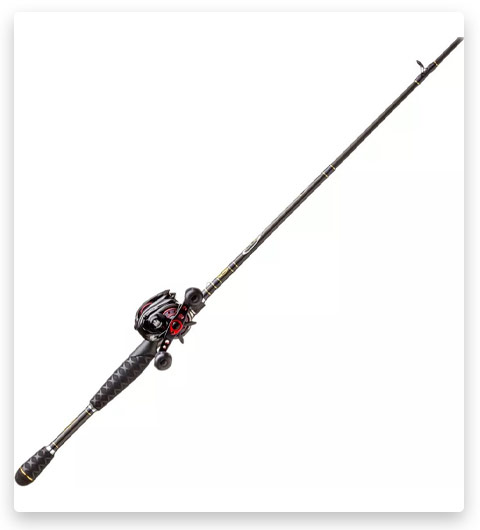 Looking for a high-quality baitcasting rod and reel combo that will perform flawlessly? Look no further than the Abu Garcia Revo SX/Bass Pro Shops Pro Qualifier 2. This top-of-the-line combo features an all-alloy frame with carbon side plates for added durability, a long-cast Infini II spool for effortless casting, DuraClutch gear engagement for consistent performances, and a Power Stack Carbon Matrix Drag System that provides up to 24 lbs. of drag pressure – more than enough power to handle even the biggest fish. The rod itself is constructed from RT3 Graphite with Fuji guides and aluminium oxide inserts, making it both strong and lightweight.
4# Daiwa Tatula CT/Bass Pro Shops Johnny Morris Carbonlite 2.0 Baitcast Combo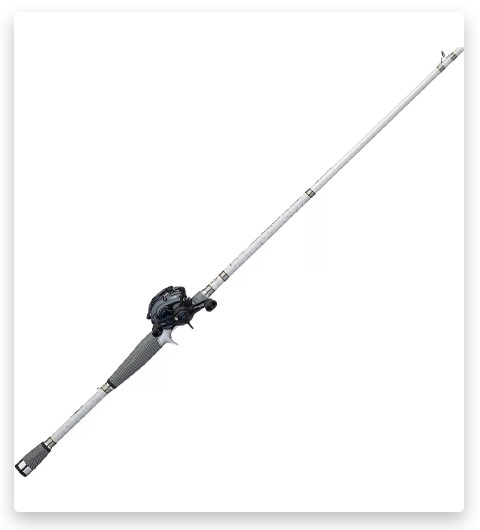 The Daiwa Tatula CT/Bass Pro Shops Johnny Morris Carbonlite 2.0 Baitcast Combo is the perfect choice for anglers who demand the best in terms of performance and value. The reel features a compact and versatile design, along with a colour-coded version for different techniques, making it a great option for any angler.
The 1-pc. aluminium frame and massive gearing provide the power and durability needed to land big fish, while the Air Rotation spool and T-Wing levelwind ensure smooth casting and retrieval. The 8-bearing (7+1) system provides unbeatable smoothness and consistency, while the Magforce-Z cast control allows you to make precise adjustments on the fly.
5# Daiwa BG/Offshore Angler Salt Striker Spinning Combo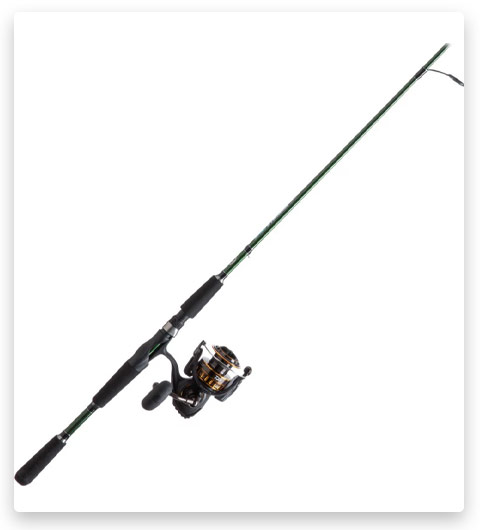 The DaiwaBG/Offshore AnglerSaltStrikerSpinningCombo is perfect for anglers who demand the very best. The reel features a Hardbodyz body and side cover, a lightweight Air Rotor balanced design, oversized Digigear machine-cut gears, and a braid-ready Dynamic Cut aluminium ABS spool. Additionally, the reel has a quality 7-bearing (6+1) system and a waterproof Carbon ATD drag system. The machined aluminium handle and durable manual-trip bail make this an ideal choice for anglers of all levels.
6# Bass Pro Shops Formula Baitcast Combo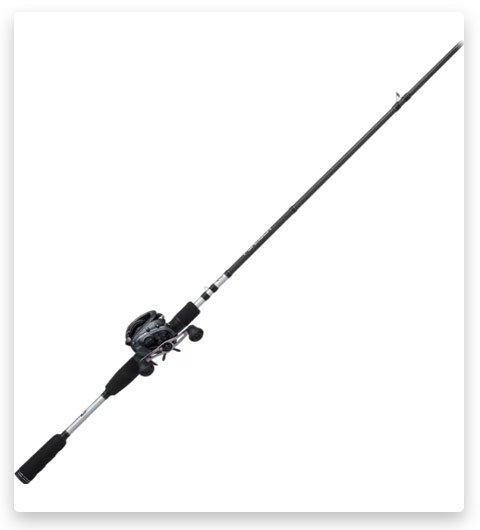 Looking for a great combo for bass fishing? Check out our Bass Pro Shops Formula Baitcast Combo. This reel features a durable graphite frame and side covers, anodized aluminium spool, quality 8-bearing system, Powerlock instant anti-reverse, and our exclusive Dual Braking System. The rod is made with a lightweight RT2 Graphite blank and features tangle-free, braid-friendly guides and stainless steel guide frames with aluminium oxide inserts. Grab one today and hit the water!
7# Abu Garcia Revo Elite Max/Bass Pro Shops XPS Spinning Rod and Reel Combo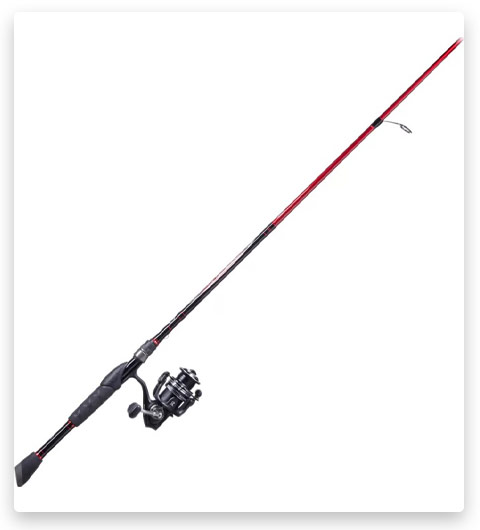 The Abu Garcia Revo Elite Max/Bass Pro Shops XPS Bionic Blade Spinning Rod and Reel is the perfect choice for anglers looking for a lightweight and durable reel. The IM-C6 carbon body is tough and light, while the machined aluminium spool is ready for a braided line.
The Rocket Spool Lip Design ensures smooth line management, and the Slow Oscillation ensures even line lay. The seven bearing systems is smooth and strong, while the Carbon Matrix drag provides silky-smooth performance. The RT3 Graphite blank with integrated Powerwall construction provides unbeatable strength and sensitivity, while the Sea Guide guides with titanium oxide rings ensure trouble-free performance.
8# Shimano Sedona FI/Bass Pro Shops Bionic Blade Spinning Rod and Reel Combo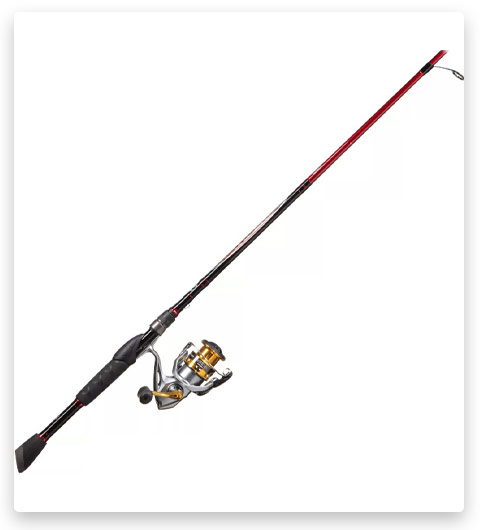 The Shimano Sedona FI/Bass Pro Shops XPS Bionic Blade Spinning Rod and Reel Combo are good for anglers looking for a top-of-the-line reel and rod combo. The reel features a lightweight G-Free body construction, super-lightweight Magnumlite rotor, cold-forged Hagane gears for ultimate durability, higher gear ratios and drag power in most models, and a smooth, trouble-free 3+1 ball bearing system. The rod features an RT3 Graphite blank with integrated Powerwall construction, Sea Guide guides with titanium oxide rings, EVA split-grips with X-wrap, 2-piece minimalist reel seat, and hook keeper.
9# Tsunami Shield Inshore Spinning Combo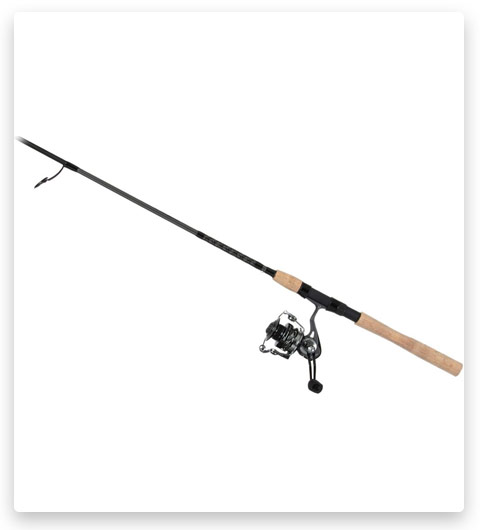 The Tsunami Shield Inshore Spinning Combo was built to be tough against saltwater intrusion with 13 internal seals. The hybrid, machined, and anodized aluminium body is perfect for heavy-duty use. The machined aluminium spool with braid arbour band ensures smoothness when casting. The 4+1 system with instant anti-reverse provides reliable function while the sealed stainless steel ball bearings keep things running smoothly. Finally, the CF3 carbon fibre drag system can handle even the strongest fish.
10# Bass Pro Shops Johnny Morris Signature Series Baitcast Combo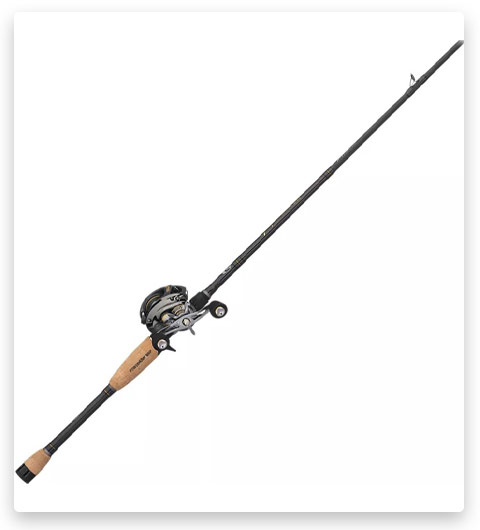 This Bass Pro Shops Johnny Morris Signature Series baitcasting combo is made for the professional angler. The reel features a diecast aluminium frame and side-plates, carbon-titanium deposition finish, double-anodized aluminium spool, duralumin drive gear, premium Japanese stainless steel ball bearings, 100% double-shielded 10-bearing system, Powerlock instant anti-reverse, dual braking system, smooth carbon drag, aluminium Recurve handle with EVA knobs, padded clutch bar, and titanium nitride coated line guide.
11# PENN Passion II Spinning Combo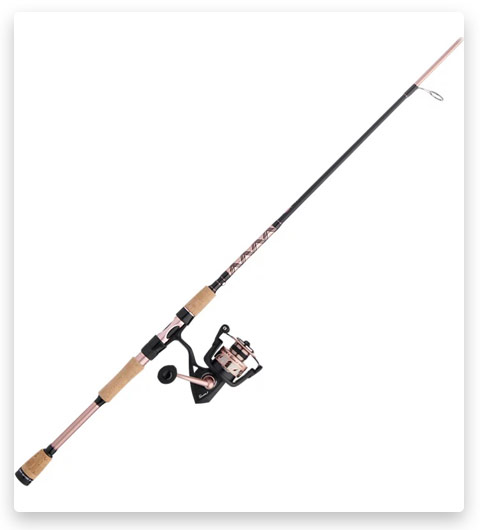 This rod and reel combination is built to last, with a rugged graphite composite blank, 1-piece stainless steel PENN Dura-Guides™, and Sea-Guide® DAPS aluminium reel seat. Plus, it comes with an impressive 5+1 stainless steel bearing system and HT-100 carbon fibre drag washers. So whether you're targeting bass or trout, this combo has the power and sensitivity you need to bring them in.
12# Bass Pro Shops Pro Qualifier 2 Spinning Rod and Reel Combo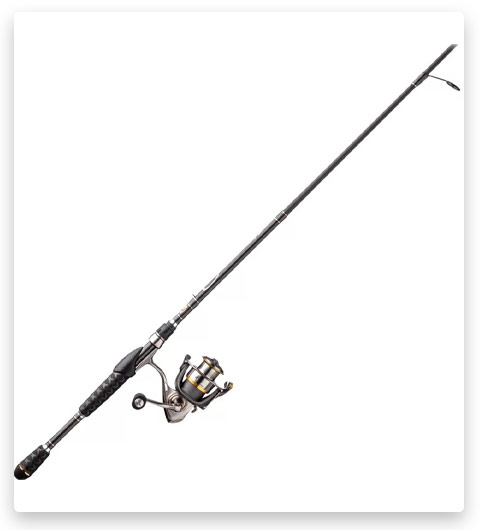 The Bass Pro Shops Pro Qualifier 2 Spinning Rod and Reel Combo has everything you need to enjoy a day out on the water. The reel features a lightweight aluminium body, corrosion-resistant stainless steel main shaft, and 8-bearing system with Powerlock™ instant anti-reverse for smooth operation.
The titanium-coated line roller and smooth multi-disc drag provide reliable performance, while the solid aluminium bail wire and handle ensure lasting durability. The rod is constructed with Powerwall construction for added strength and features an RT3 Graphite blank for sensitivity and Fuji guides with aluminium oxide inserts for easy casting. The EVA grips with X-Wrap provides enhanced comfort during use, while the minimalist reel seat ensures a comfortable grip.
13# Lew's Mach Smash Spinning Combo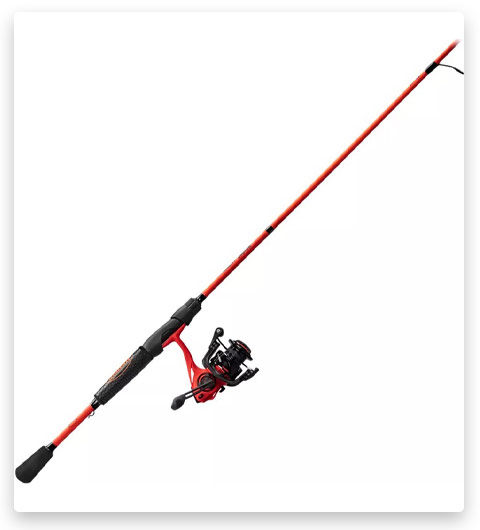 The Lew's Mach Smash Spinning Combo is ideal for professional anglers who demand the best in performance and durability. This combo features a high-quality IM6 graphite blank, stainless steel guides with inserts, and a skeletal graphite rotor for smoothness and durability. The 8-bearing system ensures that you'll have a smooth drag every time, while the combination of aluminium and Combat Grip paddle knobs provide an incredibly comfortable grip.
All About Beach Fishing Reels
Reeling Them In: Exploring the Best Reels for Beach Fishing
There are three popular types of reels suitable for beach fishing: spinning, baitcasting, and conventional reels. Each reel type has its unique features, benefits, and drawbacks, so choosing the right one depends on your specific needs and preferences.
🌊Spinning reels are the most common choice for beach fishing due to their ease of use, versatility, and excellent casting distance. They work well with lighter lines and lures, making them ideal for targeting smaller species. However, they might not be as effective when casting heavy lures or tackling larger fish.
🐬Baitcasting reels provide better accuracy and control than spinning reels, making them ideal for experienced anglers who want to target specific locations or larger fish. They are better suited for heavy lines and lures, but they have a steeper learning curve due to the risk of backlashes or line tangles.
🐟Conventional reels are typically used for deep-sea fishing, but they can also be used for beach fishing when targeting larger species. They have a robust design and offer excellent line capacity, but they lack the casting distance of spinning or baitcasting reels.
Size Matters: A Guide to Choosing the Right Reel Size
Reel size is determined by the reel's line capacity and physical dimensions. It is essential to choose the right reel size for beach fishing, as it affects casting distance, line retrieval, and overall balance with the rod. A larger reel offers greater line capacity and potentially longer casting distances, while a smaller reel is lighter and easier to handle. When selecting a reel size, consider the targeted species, line weight, and your personal preferences.
Gearing Up: Why Gear Ratios Make a Difference in Beach Fishing
The gear ratio refers to the number of times the spool rotates with each turn of the reel handle. Gear ratios influence line retrieval speed, which can be crucial in various beach fishing scenarios. Lower gear ratios (e.g., 4.1:1) provide more power and are suitable for fighting larger fish or working heavy lures, while higher gear ratios (e.g., 6.1:1) offer faster line retrieval, making them ideal for quick presentations or working lighter lures. Choosing the optimal gear ratio depends on the specific techniques and species you plan to target during your beach fishing sessions.
Smooth Operator: The Importance of a Reliable Drag System
A smooth and reliable drag system is vital in beach fishing, as it allows you to control the pressure exerted on the fish and prevents the line from breaking during intense battles. There are three common drag systems: front drag, rear drag, and star drag.
Front drag systems offer more power and smoothness, while rear drag systems provide greater convenience for on-the-fly adjustments. Star drag systems, typically found on baitcasting and conventional reels, offer excellent power and durability but might require more frequent maintenance. Regularly maintaining and fine-tuning your drag system will ensure optimal performance and longevity.
Now that you have a better understanding of beach fishing rods and reels, it's essential to remember that there is no one-size-fits-all solution. By experimenting with different rod lengths, actions, powers, reel types, and sizes, you will find the ideal combination that caters to your specific needs and preferences. With the right gear in hand, you'll be well-equipped to tackle any beach fishing adventure that comes your way, creating unforgettable memories and experiences.
Pairing Rods and Reels for Maximum Performance
Perfect Partners: Matching Your Rod and Reel for Optimal Results
Matching your rod and reel characteristics for optimal performance is essential in beach fishing. A well-balanced setup ensures comfortable and efficient casting, increased sensitivity, and better overall control. When pairing specific rod and reel types, consider the following factors:
Rod and reel size: Make sure the reel size complements the rod's length and power to maintain a balanced feel and performance.
Line compatibility: Ensure the reel can accommodate the line weight recommended for the chosen rod.
Target species and techniques: Match your rod and reel setup to the specific techniques and species you intend to target, taking into account casting distances, lure weights, and fish-fighting capabilities.
Line Up: Choosing the Ideal Line for Your Beach Fishing Adventure
Choosing the appropriate line type and weight for beach fishing is crucial for maximizing casting distance, accuracy, and overall performance. There are three main types of fishing lines to consider:
Monofilament: Monofilament lines are affordable, easy to handle, and have good stretch properties, making them suitable for a wide range of beach fishing applications. However, they tend to have lower sensitivity and abrasion resistance compared to other line types.
Fluorocarbon: Fluorocarbon lines offer increased sensitivity, abrasion resistance, and near-invisibility underwater, making them ideal for stealthy presentations or targeting line-shy species. However, they are more expensive and stiffer than monofilament lines.
Braided lines: Braided lines provide exceptional strength, sensitivity, and casting distance, making them ideal for targeting larger species or fishing in heavy cover. However, they are more visible underwater and may require additional care when handling.
When selecting a line, consider the target species, water conditions, and your preferred techniques. Experimenting with different line types and weights will help you find the ideal combination for your beach fishing setup.
Ready, Set, Cast! Expert Tips for Assembling and Rigging Your Gear
Properly assembling and rigging your rods and reels is critical for maximizing casting distance, accuracy, and overall performance. Follow these step-by-step instructions and expert tips:
Attach the reel to the rod, ensuring a secure and snug fit.
Thread the line through the rod guides, starting from the smallest guide closest to the reel.
Tie the line to the spool using an arbor knot or another suitable knot, and fill the spool with the appropriate amount of line.
Attach your preferred rig (e.g., a leader, swivel, sinker, and hook) to the end of the line using suitable knots.
Check the overall balance and feel of the assembled setup, and make adjustments as needed.
Additional Tips and Tricks for Beach Fishing Success
Timing and Tides
Understanding the importance of tides and the time of day can significantly impact your beach fishing success. Fish are generally more active during specific tidal phases, particularly during the incoming and outgoing tides. Additionally, early morning and late afternoon are prime times for feeding, making these hours particularly productive. Familiarize yourself with local tide charts and plan your fishing sessions accordingly to increase your chances of success.
Bait Selection
Choosing the right bait is crucial for attracting your target species. Live bait, such as shrimp, squid, or small fish, is often the most effective option, as it closely mimics the natural prey of many beach-dwelling fish species. However, artificial lures, like jigs, soft plastics, and plugs, can also be highly productive when used with the right technique. Experiment with various bait types to determine which works best for your target species and local conditions.
Reading the Beach
Learning to read the beach's features and identifying potential fish-holding areas is essential for successful beach fishing. Look for signs such as rip currents, sandbars, troughs, and other underwater structures where fish are likely to congregate. Additionally, observe the presence of birds or baitfish activity, as these can indicate the presence of predatory fish nearby.
Safety and Environmental Considerations
Beach fishing can present certain safety hazards, so it's crucial to prioritize safety during your outings. Be mindful of weather conditions, strong currents, and potential hazards such as rocks, underwater obstacles, or nearby swimmers. Additionally, respect the environment by practicing catch-and-release fishing, when appropriate, and by disposing of waste responsibly.
Learning from Fellow Anglers
Connecting with other beach fishing enthusiasts can provide invaluable insights and knowledge, helping you improve your skills and techniques. Engage in conversations with fellow anglers, join local fishing clubs or online forums, and be open to learning from others' experiences. Sharing stories, advice, and camaraderie will not only enhance your fishing skills but also enrich your overall beach fishing experience.
In conclusion, mastering the art of beach fishing involves selecting the right gear, understanding tides and conditions, and continually learning and adapting to new challenges. The journey to becoming a skilled beach angler requires patience, persistence, and a passion for the sport. By following the guidance provided in this guide and staying committed to learning and refining your skills, you are well on your way to creating unforgettable beach fishing memories that will last a lifetime.
Essential Beach Fishing Accessories
To fully prepare for a successful beach fishing adventure, there are several accessories and tools that can enhance your overall experience and efficiency on the water. Consider adding these essentials to your beach fishing arsenal:
Rod Holders
A sturdy rod holder is a valuable addition to your beach fishing gear. It keeps your rod secure and stable, allowing you to relax or attend to other tasks while waiting for a fish to strike. Choose a rod holder designed for beach use, such as sand spikes or adjustable models that can accommodate various rod sizes and angles.
Tackle Bag or Box
A well-organized tackle bag or box makes it easy to store and access your fishing gear, such as hooks, sinkers, lures, and other accessories. Look for a tackle storage solution with ample compartments, durability, and resistance to saltwater corrosion.
Pliers and Line Cutters
A quality pair of pliers and line cutters are indispensable tools for any angler. They make it easy to remove hooks, cut fishing lines, and perform other essential tasks. Opt for stainless steel or corrosion-resistant models to ensure their longevity in the harsh saltwater environment.
Bait Bucket or Live Well
If you prefer using live bait, a bait bucket or live well helps keep your bait fresh and healthy during your fishing session. Choose an aerated model to ensure proper oxygen supply and maintain the best possible condition for your bait.
Sun Protection and Appropriate Clothing
Beach fishing often involves prolonged exposure to the sun and elements, making sun protection and appropriate clothing crucial. Invest in high-quality sunscreen, a wide-brimmed hat, polarized sunglasses, and lightweight, beach tent, breathable clothing designed for outdoor activities.
First Aid Kit
A well-stocked first aid kit is essential for addressing any minor injuries or emergencies that may occur during your beach fishing outings. Ensure your kit includes items such as adhesive bandages, gauze, antiseptic wipes, and pain relievers, as well as any personal medications you might need.
By incorporating these essential accessories and tools into your beach fishing gear, you'll be fully equipped and prepared for any situation you may encounter during your fishing sessions. With the right combination of knowledge, skills, and equipment, you'll maximize your enjoyment and success on the water, forging unforgettable memories and a deep appreciation for the sport of beach fishing.
Improving Your Beach Fishing Techniques
While having the right gear and accessories is essential, refining your beach fishing techniques can significantly impact your success. By focusing on these areas, you'll become a more efficient and successful beach angler:
Casting Techniques
Mastering different casting techniques can help you cover a greater area, increase accuracy, and reach specific fish-holding locations. Practice overhead, sidearm, and underhand casting techniques to see which works best for you and the particular conditions you encounter. In addition, learn to adjust your casting style depending on wind direction and target distance to ensure you make the most effective cast possible.
Working Lures
When using artificial lures, it's crucial to understand how each type should be worked to imitate the natural movements of your target species' prey. Learn the appropriate retrieval speed, rod tip action, and pauses required to make your lure presentation as enticing and realistic as possible. Experiment with different lure types and techniques to find what works best for your target species and local conditions.
Detecting Strikes
Being able to detect and respond to fish strikes is essential for successful beach fishing. Pay close attention to your line and rod tip, looking for subtle movements or changes in tension that might indicate a fish is biting. When you feel a strike, set the hook firmly but smoothly to ensure a secure hook-up. Refining this skill will help you convert more bites into successful catches.
Fighting and Landing Fish
Properly fighting and landing fish increases the chances of successfully bringing your catch to shore. Maintain steady pressure on the fish, allowing your rod and drag system to do the work. Remember to avoid pumping the rod excessively, as this can create slack in the line and increase the risk of losing the fish. Once the fish is close to shore, use a landing net or appropriate technique to secure your catch gently and safely.
Observing and Adapting
Successful beach anglers continuously observe their environment and adapt their techniques accordingly. Pay attention to changes in weather conditions, water clarity, fish activity, and baitfish presence, adjusting your gear, tactics, and location as needed. Being flexible and responsive to changing circumstances can significantly improve your beach fishing success.
In conclusion, improving your beach fishing techniques requires dedication, practice, and a willingness to learn from your experiences. By focusing on refining your casting, lure presentation, strike detection, and fish-fighting skills, you'll be well on your way to becoming a highly proficient beach angler. Combined with the right gear, accessories, and a passion for the sport, your beach fishing adventures will be both rewarding and enjoyable for years to come.
Beach Fishing Etiquette and Responsible Angling
As a beach angler, it's crucial to practice good etiquette and responsible angling to preserve the sport for future generations, protect the environment, and maintain positive relationships with fellow beachgoers. Here are some key aspects of responsible beach fishing to keep in mind:
Respect Other Anglers and Beachgoers
When fishing near other anglers, maintain an appropriate distance to avoid interfering with their lines or disturbing their fishing spot. In addition, be mindful of swimmers, surfers, and other beach users, ensuring that your fishing activities don't endanger or disturb them.
Leave No Trace
Make an effort to leave the beach cleaner than you found it. Dispose of trash, fishing line, and other debris properly, and consider picking up any litter you come across. By doing so, you're helping to protect the environment and ensuring that others can enjoy a clean and pristine beach.
Follow Local Regulations
Familiarize yourself with local fishing regulations and adhere to them at all times. This includes possessing a valid fishing license, abiding by size and bag limits, and respecting seasonal closures. By following these rules, you're helping to protect fish populations and promote sustainable fishing practices.
Practice Catch and Release
Whenever possible, practice catch-and-release fishing, particularly for non-target species or when you've already reached your bag limit. Learn proper catch-and-release techniques, such as using barbless hooks, minimizing fish handling, and releasing the fish as quickly as possible to reduce stress and improve survival rates.
Protect Sensitive Habitats
Be aware of and avoid disturbing sensitive coastal habitats, such as dunes, marshes, and nesting sites for shorebirds. These areas are crucial for the survival and reproduction of various plant and animal species, and human disturbance can have a detrimental impact on their overall health.
Promote the Sport and Share Knowledge
As a responsible beach angler, share your passion for the sport with others by promoting responsible angling practices, educating newcomers, and offering helpful tips and advice. By fostering a sense of community and stewardship, you're contributing to the long-term sustainability and enjoyment of beach fishing for all.
In summary, being a responsible beach angler goes beyond simply following rules and regulations. It encompasses a deeper commitment to protecting the environment, respecting fellow beach users, and promoting the sport's sustainability and enjoyment for generations to come. By embodying these principles, you'll not only become a better angler but also a guardian and ambassador for the cherished tradition of beach fishing.
Exploring Different Beach Fishing Locations and Target Species
As you continue to develop your skills and knowledge in beach fishing, consider venturing to different locations and targeting various fish species. This will provide you with a richer angling experience and help you hone your techniques further.
Coastal Geography
Different coastal environments, such as sandy beaches, rocky shores, estuaries, and piers, offer unique fishing opportunities and challenges. By exploring these various habitats, you'll gain a deeper understanding of the species that inhabit them and the techniques required to catch them successfully.
Target Species Diversity
Targeting a wide range of fish species can significantly enhance your beach fishing experience. Each species has its preferences for bait, lures, and habitats, requiring you to adapt and refine your tactics to match their behavior. Some popular beach fishing targets include striped bass, red drum, flounder, pompano, and surf perch, among others. Research the common species in your region and learn the specific techniques to catch them effectively.
Travel and Adventure
Beach fishing can be a gateway to discovering new coastal destinations and experiencing diverse cultures. Consider planning fishing trips to renowned beach fishing locations around the world, such as the Outer Banks in North Carolina, the beaches of Southern California, Australia's Gold Coast, or the rugged coastline of the United Kingdom. These trips will provide unforgettable memories and the opportunity to learn from other anglers and local fishing traditions.
Challenges and Personal Growth
Embracing new fishing locations and target species will inevitably present you with challenges that test your skills, patience, and adaptability. Overcoming these obstacles can lead to personal growth and a more profound appreciation for the art of beach fishing. Stay open-minded and willing to learn from each experience, as these lessons will contribute to your development as a well-rounded and accomplished beach angler.
By broadening your horizons and seeking new beach fishing experiences, you'll develop a more comprehensive understanding of the sport and the rich array of species that call the world's shorelines home. The knowledge and skills you gain along the way will undoubtedly enhance your overall angling prowess and contribute to a lifelong passion for the captivating world of beach fishing.
Joining Beach Fishing Clubs and Communities
One of the best ways to enhance your beach fishing experience, expand your knowledge, and connect with like-minded anglers is by joining beach fishing clubs and communities. These groups offer invaluable resources and camaraderie, which can help you grow and enjoy the sport even more.
Local Fishing Clubs
Many coastal regions have local fishing clubs that focus on beach and surf fishing. Joining these clubs can provide you with access to exclusive events, tournaments, workshops, and social gatherings where you can share experiences, tips, and techniques with fellow anglers. These connections can lead to lasting friendships and a strong sense of community among beach fishing enthusiasts.
Online Forums and Social Media
There are numerous online forums and social media groups dedicated to beach fishing, where you can connect with anglers from around the world. These platforms allow you to ask questions, share your catches, discuss gear and tactics, and learn about new fishing locations and species. By actively participating in these online communities, you'll broaden your horizons and become part of a global network of beach fishing enthusiasts.
Fishing Workshops and Seminars
Many beach fishing clubs, organizations, and outfitters offer workshops and seminars to help anglers improve their skills and knowledge. These events often feature presentations and demonstrations from experienced anglers, covering topics such as casting techniques, bait selection, rigging, and fish-fighting strategies. Attending these workshops can significantly enhance your beach fishing expertise and provide valuable insights into the sport's finer points.
Beach Fishing Tournaments
Competing in beach fishing tournaments can be a fun and exciting way to test your skills, connect with fellow anglers, and potentially win prizes. These events often have categories for different fish species, age groups, and skill levels, ensuring a welcoming and enjoyable atmosphere for all participants. Participating in tournaments can also help you push your limits, learn from others, and discover new tactics and strategies to improve your success on the water.
By becoming involved in beach fishing clubs and communities, you'll enrich your angling experience and connect with a network of passionate individuals who share your love for the sport. Through these connections, you'll continue to grow and learn, fostering a deep appreciation for the art of beach fishing and the camaraderie it inspires.
Embracing the Beach Fishing Lifestyle
As you progress in your beach fishing journey, you may find that the sport becomes more than just a recreational activity—it evolves into a lifestyle that permeates various aspects of your life. Embracing this lifestyle can lead to a more profound connection with nature, enhanced well-being, and a sense of belonging within the beach fishing community.
Beach Fishing Apparel and Gear
Investing in quality beach fishing apparel and gear can enhance your comfort and overall experience on the water. Wearing performance clothing designed for beach fishing can protect you from the elements, provide sun protection, and offer moisture-wicking capabilities. In addition, using specialized tackle boxes, rod holders, and other accessories designed for beach anglers can streamline your fishing process and help you stay organized.
Outdoor and Coastal Recreation
Beach fishing can inspire a broader appreciation for outdoor and coastal recreation activities, such as beachcombing, snorkeling, surfing, and paddleboarding. Engaging in these activities can help you develop a deeper understanding of the coastal ecosystem, improve your overall health and well-being, and foster a greater appreciation for the natural world.
Environmental Stewardship
As a beach angler, you're uniquely positioned to witness the beauty and fragility of coastal ecosystems firsthand. Embrace your role as an environmental steward by participating in beach cleanups, habitat restoration projects, and other conservation efforts. By actively working to preserve and protect these environments, you're helping to ensure the future of beach fishing and the diverse array of species that call the coast home.
Sharing Your Passion
One of the most rewarding aspects of the beach fishing lifestyle is sharing your passion for the sport with others. Teach family and friends how to fish, introduce newcomers to the joys of beach fishing, or volunteer with local organizations to help educate the next generation of anglers. By sharing your knowledge and passion, you're helping to grow the beach fishing community and preserve the sport for future generations.
In conclusion, embracing the beach fishing lifestyle can have a profoundly positive impact on your life and the lives of those around you. By immersing yourself in this way of life, you'll develop a deeper connection with nature, foster a sense of community and belonging, and contribute to the long-term sustainability of the sport you love.
The Art of Cooking Your Beach Fishing Catch
One of the most rewarding aspects of beach fishing is savoring the fresh catch you've reeled in from the surf. Cooking and sharing your catch with family and friends can be a fulfilling and delicious way to cap off a day spent fishing at the beach.
Fish Cleaning and Filleting
Properly cleaning and filleting your catch is essential for ensuring the best flavor and texture when cooking. Familiarize yourself with techniques for gutting, scaling, and filleting different fish species, as well as the safe handling and storage practices for keeping your catch fresh until it's ready to cook.
Choosing the Right Cooking Method
The method you choose to cook your catch can have a significant impact on its taste and texture. Experiment with various techniques such as grilling, frying, baking, or steaming to find the best method for the specific fish species you've caught. Some fish, like striped bass or red drum, may benefit from robust grilling flavors, while others, like flounder or pompano, might be better suited to delicate steaming or baking.
Seasoning and Flavoring
Enhance the natural flavors of your catch with a thoughtful selection of seasonings, marinades, and sauces. Consider the flavor profile of the fish species and pair it with complementary herbs, spices, and other ingredients. A simple approach might include a light seasoning of salt and pepper, a squeeze of lemon, and a drizzle of olive oil, while more complex preparations might involve homemade marinades or flavorful crusts.
Presenting Your Dish
When it comes to enjoying your catch, the presentation can make all the difference. Arrange your cooked fish and accompanying sides on a plate in an appealing and visually balanced way. The colors, textures, and garnishes you use can elevate your dish and make the experience of eating your catch even more memorable.
Sharing Your Culinary Creations
One of the greatest joys of cooking your beach fishing catch is sharing the meal with loved ones. Invite friends and family to partake in a beachside cookout or host a dinner party to showcase your latest catch. Sharing your culinary creations not only brings people together but also fosters a deeper appreciation for the art of beach fishing and the bounty it provides.
Incorporating your catch into your culinary endeavors allows you to celebrate your beach fishing success and share it with those you care about. By honing your skills in fish preparation, cooking techniques, and presentation, you'll turn each meal into a delicious and memorable experience that showcases the fruits of your labor and the rich flavors of the sea.
Capturing and Documenting Your Beach Fishing Memories
As you embark on your beach fishing adventures, it's important to document your experiences and share them with others. Capturing your memories not only helps you relive the excitement of each trip, but it also inspires others to take up the sport and fosters a sense of community among beach anglers.
Photography
Taking photos is an excellent way to document your beach fishing experiences. Invest in a good-quality waterproof camera or use a protective case for your smartphone to ensure your equipment stays safe while capturing the beauty of your surroundings, your catches, and your fellow anglers. Remember to be mindful of the lighting, angles, and composition to create visually appealing images that tell the story of your fishing adventures.
Video
Recording videos can provide a dynamic and immersive way to document your beach fishing experiences. Consider using a GoPro or similar action camera to capture unique perspectives, such as underwater footage or first-person views of your casting and fish-fighting techniques. Edit your videos into engaging and shareable clips that showcase your adventures, and add music or narration to enhance the storytelling aspect.
Journaling
Keeping a beach fishing journal is a more personal and introspective way to document your experiences. Record details about the locations, weather conditions, species caught, and tactics used during each fishing session. Reflect on your successes, challenges, and lessons learned to track your progress as an angler and identify areas for improvement. Your journal can serve as a valuable resource to consult when planning future fishing trips.
Social Media and Blogging
Sharing your beach fishing experiences on social media platforms or through a personal blog allows you to connect with other anglers worldwide. Post photos, videos, and stories of your fishing adventures to inspire and educate others. Engage with your audience by responding to comments, answering questions, and providing helpful tips. This online presence can help you build a network of like-minded anglers and foster a sense of community among beach fishing enthusiasts.
Scrapbooking and Art
Creating a scrapbook or incorporating your beach fishing memories into art projects can be a unique and personal way to preserve your experiences. Combine photos, sketches, written notes, and mementos like fishing licenses or bait packaging to create a visually engaging keepsake. This tangible record of your fishing journey can be shared with family and friends, passed down through generations, and serve as a constant reminder of the joy and fulfillment that beach fishing brings.
By documenting and sharing your beach fishing memories in various forms, you'll create a lasting record of your adventures and contribute to the rich tapestry of the beach fishing community. This process can help you appreciate the many facets of the sport, inspire others to join you on the shore, and ultimately deepen your connection with the world of beach fishing.
FAQ: Sand, Surf, and Sea
Conclusion: Catch the Perfect Wave and Fish
In this comprehensive guide, we have explored the essentials of beach fishing, with a focus on selecting and using the ideal rods and reels. We began by delving into the anatomy of beach fishing rods, examining their length, action, power, and material construction. We then discussed the various aspects of beach fishing reels, such as types, size, gear ratio, and drag system. Along the way, we offered recommendations for pairing rods and reels to achieve maximum performance, as well as tips for line selection, rigging, and case studies of successful setups.
The Journey Begins: Discovering Your Ultimate Beach Fishing Setup
As you progress in your beach fishing journey, we encourage you to experiment with different rods and reels to find the setup that works best for you. Remember that individual preferences and fishing conditions can vary widely, so be open to trying new combinations and adjusting your gear as needed. Don't be afraid to ask for advice from experienced anglers or consult online resources and communities to further expand your knowledge and refine your techniques.
Hooked for Life: The Enduring Joy of Beach Fishing
In closing, beach fishing is a rewarding and enjoyable pastime that offers not only the thrill of reeling in a catch but also the opportunity to connect with nature and share experiences with fellow enthusiasts. By investing in the right equipment and honing your skills, you'll be well-equipped to enjoy all that this exciting sport has to offer. Here's to many memorable days spent casting lines into the surf, surrounded by the beauty of the coastline and the camaraderie of fellow beach anglers.
We hope that this article has helped answer some of your questions about what rod or reel you should use for catching fresh seafood at the water's edge. If not, please leave us a comment below and our experts will help!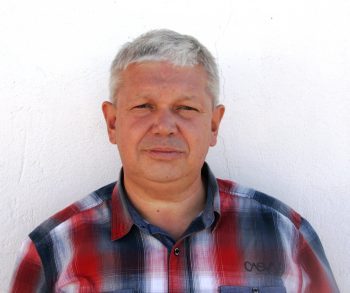 Sergio Smirnoff
Professional fisherman with 40+ years of experience.
Fishing and the ocean is a passion of my life. I am passionate about all kinds of sea fishing: fishing from the shore (spinning, float, baitcasting), from a boat, and spearfishing day and night.
I live in Tenerife (Canary Islands) for the last 10+ years and share my daily fishing experiences on my website. Many years of personal experience as a fisherman and the vast experience of my friends allow me to write professionally on any fishing topics (from choosing a flashlight and equipment to deep-sea fishing).
All of my advice is based on practical real-world experience and will be useful to both novice anglers and professionals.
Read more
about the author.
Affiliate Disclosure: FishReeler.com sometimes gets paid for listings, through sponsors or affiliate programs like Amazon, Ebay, Cabelas, Bass Pro Shop, Shimano, Daiwa, Rapala, Renn, Okuma, KastKing, etс. Clicking a link helps keep FishReeler.com free, at no extra cost to you!
About the author: Each article is verified by the fishing expert Sergio Smirnoff. The articles are written by professional and amateur fishermen with 20+ years of fishing experience.
Note: The views and opinions expressed in this article are those of the authors and do not necessarily reflect the official policy or position of any agency. The articles are for informational purposes only, share your opinions in the comments and join the fishing discussions, let's share our fishing experiences together!