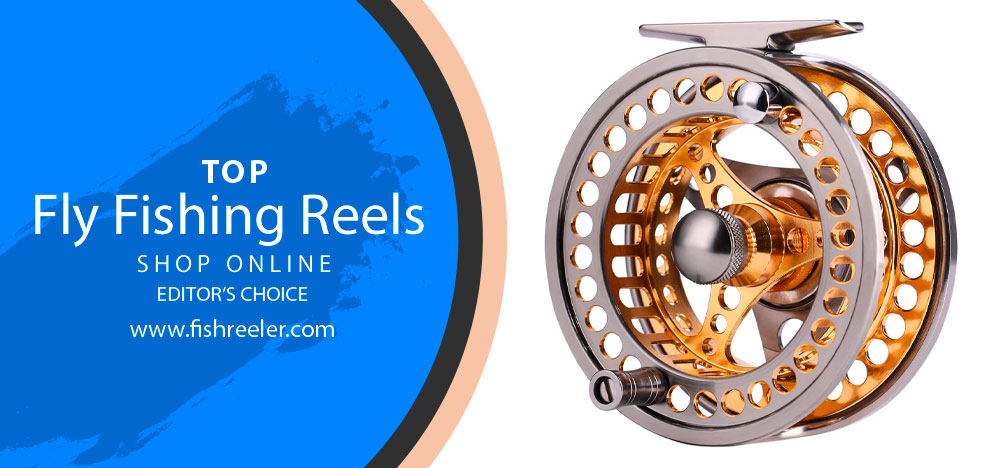 Unreeling Excellence: The Definitive Guide to Top Fly Fishing Reels

Have you ever stood at the water's edge, rod in hand, the soft whisper of the stream your only companion, ready to cast your line into the crystalline water? If so, you know the mesmerizing allure of fly fishing, a pastime that's as old as time yet never loses its charm. It's a dance between you and nature, an art of patience and skill, where the whispering winds and swirling waters set the stage. And in this dance, your reel isn't just a part of your fishing gear – it's a part of you.
A top-quality fly fishing reel is the backbone of a successful fly fishing experience. It holds the line, ensures smooth casting and retrieval, and withstands the ferocious fights put up by the game. A subpar reel can turn an otherwise exciting fly-fishing trip into a frustrating experience. It can cause the line to tangle, make casting difficult, and worst of all, give up in the midst of a gripping fight with a fish.
In this article, we will dive into the world of fly fishing reels, examining their crucial role and what makes one reel stand out from the rest. We'll explore, review, and compare some of the top-rated fly fishing reels currently available in the market. Our mission? To help you, fellow angler, navigate the vast ocean of fly fishing reels and equip you with the knowledge to select the reel that will not only enhance your fly fishing experience but also match your unique style and needs.
Mastering the Current: The Role of Equipment in Fly Fishing
Fly fishing is a pursuit that transcends being a mere pastime, entering the realm of art and craft. It is a fusion of science, skill, and a deep understanding of the water's rhythm, the behavior of the fish, and the subtle interplay between the two. The feel of the line whirring out, the elegance of the cast, the thrill of the strike, and the adrenaline rush of the fight — these are the aspects that elevate fly fishing to an art form.
The right equipment, finely tuned to your needs and the demands of the environment, can significantly enhance this experience. It's akin to a painter choosing the correct brush to bring their canvas to life; fly fishing equipment breathes life into your interaction with the water and its aquatic residents.
A standard fly fishing setup consists of several components: the rod, the line, the fly, and arguably the most critical part, the reel. Each plays a vital role, but the reel is the cornerstone that brings the entire system together.
Anatomy of a Fly Fishing Setup: Spotlight on the Reel
The reel, often understated, is where the magic truly happens. It is a marvel of mechanical design, elegantly combining form and function. The reel holds the line, regulates its flow during the cast, and provides the necessary resistance during the retrieval. A good reel ensures a smooth, tangle-free casting and retrieval process, enabling you to focus on the art of fly fishing itself.
The reel's drag system, its weight and balance, and its build quality can all dramatically impact your fishing experience. An ideal reel balances impeccably with your rod is robust yet lightweight and provides a smooth and adjustable drag system that can handle the fight of a feisty fish.
A fly fishing reel isn't just a piece of gear; it's your connection to the water and the conduit through which you feel the pulsating life at the end of your line. Choosing the right reel is paramount in the art of fly fishing, and we're here to guide you through this important decision.
Tackle Box Titans: Unbiased Reviews & Comparisons of Top Fly Fishing Reels
Choosing a reel is no less important for a fisherman than choosing a fishing line or fishing rod. Modern fly reels are more than just line holders. The correct reel will help balance the fly rod, perform smoothly, and most importantly, help you land that big fish. Everyone knows that only a good and smooth reel can provide a good catch, so we have collected some tips for you that will help you decide on the choice of a reel.
Understanding Fly Fishing Reels

The Reel Deal: Dissecting What Makes a Good Fly Fishing Reel
Unraveling the mystery of what makes a good fly fishing reel starts with an understanding of its core components and functions. At its heart, a good reel should smoothly manage the line during casting and retrieval, maintain balance with your rod, and provide a dependable drag system to aid in fighting the fish.
Moreover, a quality reel is durable, standing up to harsh environmental conditions and the strain of energetic fish. It should be easy to handle and operate, ensuring that your focus remains on the art of casting, setting the hook, and landing your catch.
Reel Diversity: Exploring Different Types of Fly Fishing Reels
Diverse fishing conditions and personal preferences have led to the development of different types of fly fishing reels. The two main types are manual (single action) and automatic reels.
Manual reels are the most traditional and common type, requiring the angler to strip line manually for casting and then wind it back onto the spool when reeling in a fish. They're beloved for their simplicity, durability, and direct line feel.
Automatic reels, on the other hand, operate using a spring mechanism that automatically retrieves the line with a single pull of a lever. These reels can be advantageous when speed is crucial, but they tend to be heavier and more complex, which could potentially mean more mechanical issues down the line.
Factors that Cast a Shadow: Understanding Reel Performance
Several factors influence the performance of a fly fishing reel. The build quality is essential, as a well-constructed reel can withstand the rigors of fly fishing, last longer, and perform more consistently.
Weight is another vital factor. A reel should balance well with your rod, neither too heavy to make casting tiring nor too light to make the setup feel unbalanced.
The drag system, which provides resistance as you reel in a fish, is another crucial aspect. A quality drag system is smooth, consistent, and easily adjustable, providing you with control over a fighting fish.
Additionally, factors like spool design, ease of changing lines, and the ability to switch between left-handed and right-handed retrieval can also influence the choice of the reel.
Cream of the Crop: Introducing the Top-Rated Fly Fishing Reels
After extensive research and testing, we've curated a list of top-rated fly fishing reels that exemplify quality, performance, and value. These reels are products of reputed manufacturers who've continually demonstrated their commitment to enhancing the fly fishing experience. Without further ado, let's meet these standout reels:
Orvis Hydros SL Fly Reel
Orvis, a respected name in the fly fishing industry, brings us the Hydros SL. The reel is known for its impressive drag system that is incredibly smooth and adjustable. The Hydros SL boasts a large arbor for increased retrieval rates and reduced line memory.
Hardy Ultralite MTX Intrepid Fly Reel
From Hardy, an enduring name in fly fishing, comes the Ultralite MTX Intrepid, a reel that stands out for its hybrid carbon fiber/alloy main frame construction. This unique design enhances strength while keeping weight at a minimum. The disc drag system offers excellent control when battling feisty fish.
Sage Spectrum MAX Fly Reel
Sage's Spectrum MAX is a testament to innovation and craftsmanship. It's a fully-machined, robust reel featuring a Sealed Carbon System (SCS) Drag. The reel offers fantastic durability and corrosion resistance, making it ideal for saltwater fishing.
Redington Behemoth Fly Reel
The Behemoth by Redington, a brand synonymous with affordability and quality, is revered for its unbeatable value. It features an adjustable, high-torque drag system and an aesthetically pleasing yet rugged design, proving that budget reels can indeed offer top-tier performance.
Lamson Litespeed G5 Fly Reel
The Litespeed G5 from Lamson, a brand renowned for its groundbreaking designs, is a reel that pushes boundaries. Its highly refined, narrow spool design reduces weight, increases retrieval rate, and improves line handling.
Behind the Scenes: Pros and Cons of Each Top-Rated Reel

Orvis Hydros SL Fly Reel
The Hydros SL is a testament to Orvis's commitment to quality. Its fully machined aluminum construction offers excellent durability without adding excess weight. The drag system, which is the star feature, is impressively smooth and easily adjustable, making the fight with fish an exhilarating experience rather than a struggle.
One user noted, "The Hydros SL delivers exceptional performance even under challenging conditions. It's my go-to reel for trout fishing."
Hardy Ultralite MTX Intrepid Fly Reel
The Ultralite MTX Intrepid from Hardy blends innovative material usage with time-tested design principles. The hybrid carbon fiber/alloy main frame is robust, lightweight, and looks sleek. Its disc drag system provides superior control during the catch.
As one enthusiast put it, "The Ultralite MTX is a work of art that handles the rigors of fly fishing with grace."
Sage Spectrum MAX Fly Reel
The Spectrum MAX by Sage boasts excellent build quality, making it suitable even for saltwater fishing. It's Sealed Carbon System (SCS) Drag is smooth, providing reliable resistance when you hook a lively fish. Despite its sturdy build, the Spectrum MAX remains relatively lightweight.
One user remarked, "The Spectrum MAX has not let me down once in my saltwater expeditions. It's a real powerhouse."
Redington Behemoth Fly Reel
The Behemoth offers exceptional value for money. It is well-built, and durable, and its adjustable, high-torque drag system provides impressive performance. The reel is easy to use, and its unique die-cast construction provides strength and longevity.
One angler shared, "The Behemoth outperforms other reels in its price range. It's a true game-changer."
Lamson Litespeed G5 Fly Reel
The Litespeed G5 stands out for its innovative design. It features a narrow spool that reduces weight, increases retrieval rate, and enhances line handling. The fully sealed drag system offers consistent performance, and the hard alox finish adds to its durability.
A satisfied user noted, "The Litespeed G5 provides a harmonious balance of lightness and strength. It's a joy to use."
Comparative Analysis

Casting Lines of Comparison: Analyzing the Top Fly Fishing Reels Side by Side
After examining the specifics of each of these top-rated reels, it's essential to view them side-by-side to understand their comparative advantages.
✅Build Quality and Durability:
In terms of build quality and durability, all five reels exhibit impressive standards. The Sage Spectrum MAX, with its corrosion-resistant construction, stands out as a particularly excellent choice for saltwater fishing. The Hardy Ultralite MTX Intrepid, with its innovative hybrid carbon fiber/alloy frame, sets a high bar for durability and lightweight performance.
🟫Performance and Ease of Use:
Performance-wise, the Orvis Hydros SL and the Lamson Litespeed G5 shine, thanks to their smooth drag systems and high retrieval rates. When it comes to ease of use, the Redington Behemoth receives high marks for its straightforward functionality, making it an excellent choice for beginners.
🟨Price and Value:
Looking at price and value, the Redington Behemoth offers exceptional performance at a budget-friendly price point, making it a top choice for anglers looking for value without compromising on quality. On the other end of the spectrum, while the Sage Spectrum MAX, Hardy Ultralite MTX, and Lamson Litespeed G5 have higher price tags, they also offer high-end features and superior build quality that justify their premium status.
♊Unique Features:
Each reel brings unique features to the table. The large arbor design of the Orvis Hydros SL enhances line retrieval, while the Hardy Ultralite MTX's hybrid construction brings a new level of durability and lightness. The Sage Spectrum MAX's Sealed Carbon System (SCS) Drag stands out for reliability and smoothness, and the unique spool design of the Lamson Litespeed G5 enhances line handling and retrieval rate. The Redington Behemoth's high-torque drag system delivers excellent performance at an affordable price point.
Fishing for the Best: Highlighting the Ideal Reel for Different Scenarios
It's clear that each of these reels has its strengths, and the best one for you will depend on your specific needs, preferences, and budget.
In the next section, we'll provide a comprehensive buying guide to assist you in making an informed choice.
The 7 Factors to Consider if You Want to Buy
Fly reels are easy to differentiate because they only have a few parts that make up the reel. The different fly reels on the market are mostly different because of their design. The differences among reels relate to the following aspects of their design.
Retrieval System
The retrieval system is built to gather the line when you are bringing it back in the fish after it's been hooked. 3 different types of design allow the retrieval to work in fly fishing:
Single action reels. The basic system performs by turning the handle that rotates the spool. One turn equals one rotation.
Multiplying reels. These do things differently, depending on how you have your gear ratio- these reels can turn different at rotations, 1 or 2, etc., and not just one like a single-action reel.
Automatic retrieval reels. In contrast to the other 2 systems, automatic reels create tension with a spring device that you enable. They store tension as the line is fed out. When you decide to retrieve the line, the safety latch releases by a trigger. This allows the spool to spin back very quickly which pulls in the line from the water. For basic fly fishing and for beginners to go with a single-action reel, it's more than fine. It's the best way to start with fly fishing due to its simple ease of use and low learning curve.
Arbor Size
Arbor refers to the cylinder at the center of the reel that the backing and fly line is wound around.  Most modern reels feature some type of large arbor as they retrieve line faster and create less 'memory' in the line and leader. If you are chasing warm water or saltwater species, pick a reel with a larger arbor as this will aid in smooth runs as well as retrieving a lot of lines quickly when the fish turns and runs back at you.
Small arbors, physically speaking, are less than large arbors and cost less as well. It makes better sense to use a small arbor for most fishing scenarios due to the cost and weight differences. It will help you reduce fatigue if you plan to be out fishing all day. If you are looking to angle the big, aggressive fish, you will need a large arbor; since it can store much more line compared to a small arbor. Mid arbor sizes offer most of the benefits of the large arbor without all the weight and size.
Line Weight and Spool Size
Line weight is related to spool size and arbors. You need to figure out what type of spool, arbor, and fish you will be looking to catch to decide on line weight:
Heavy line use – Larger arbors are the solution
Lightweight lines are better served using a small arbor.
Spool size does change if you use a small arbor, but because the larger arbor can handle more weight and line, it has more leeway.
Spool size helps the drag system work smoothly, which reduces the possibility of a big fish snapping and breaking your line.
Drag System
Like all other reels, the drag operates to reduce the speed of the line and to have the reel make a full stop when the bait has been taken. A drag system that is high performing is critical to any reel and fly reel fishing is no different:
High-performance drag systems ensure you get a lot of life out of your equipment by controlling the operation of your line and making sure it runs as smoothly as possible.
A cheap drag system, with low-quality parts, allows fish to snap the line if it doesn't restrict it enough when the fish makes a run.
Drag is one of the most important features of the fly reel. The drag provides the braking power to stop a big fish from pulling all of the lines off of the reel. There are two main systems on the market: click and pawl, and disc drag.
The traditional style is click-and-pawl and offers less adjustability and stopping power than a disc drag system. Because of this, the click-and-pawl is a great system if you are on a budget or chasing smaller fish such as sunfish or small trout. Disc drag provides the smoothest and most efficient drag system. It is a great choice for stopping large game fish, or when you need to smoothly stop a large trout on a light tippet.
The Weight
Like rods, reels are often rated by weight or size.  When choosing a new reel, you need to choose the right weight for your fishing rod for a good balance. So, if you're fishing a 7-weight trout rod, you'll want to pair it with a 7-weight reel. Other things to consider when looking at reel size are the type of line you will be using and backing capacity. Most reels can handle 2 to 3 sizes of line. For example, a size 3.5 Lamson reel will handle a 7, 8, or 9wt line.
Freshwater reels are oversized to accommodate larger shooting head fly lines, while saltwater reels often feature more backing capacity as those fish are prone to long runs. Lighter is better. Most people want light devices when they must carry them around all day. This makes for a nice, fatigue-free day of fishing:
A critical thing to remember when considering weight is that it's vital that the size and weight of each part match each other.
Don't match an ultralight reel with a heavy rod or vice versa. Make sure that it's even balanced throughout the equipment.
For example, you want to ensure that your whole rod, reel, and line is correctly matched. If your line is a 5-weight line, you need to use a rod + reel in the 4 to the 6-weight range for optimum performance and to make sure there are no balance issues.
Construction
We think that there are only two ways to make fly reels: pre-cast and machined. In pre-cast coils used liquid metal, which is poured into a special form. They are heavier but less durable than machined coils. If you are going to fly fishing, this type of coil is perfect for you. Processed coils are made from a whole piece of metal by long milling. This process makes the coil lighter and more durable. Processed coils will not lose their properties throughout life. But this type of coil is much more expensive than pre-cast reels.
But some argue that they are designed and constructed in 3 different ways:
Cheap Construction: More reels that are targeted towards the price-sensitive crowd are made with metal stamping. The reel is heavier, less strong, and not as durable. You kind of get what you pay for.
Good Construction: Reels that are mid-tier but made with a stronger die cast manufacturing process which makes the reel rugged and more durable than ones created in cheap construction.
Best Construction: The best reels are machined steel. It's a computer-guided precise design and is the only reel type that can be anodized for extra strength.
The Finish of the Reel
 Most reels come in black or natural chrome, they do come in different colors:
Matte finishes won't reflect onto the water- while natural chrome ones might. Some have indicated that you won't scare face with a matte finish because there is no glare on the water.
An anodized finish will stand up to saltwater, which is very corrosive, and this is essential if you're planning on fishing in the ocean.
Buying Guide

Navigating the Waters: Your Comprehensive Fly Fishing Reel Buying Guide
Purchasing a fly fishing reel is a significant investment, and it's important to make an informed choice that matches your needs and aspirations. Here's a handy guide that covers the key factors you should consider:
⬜Build Quality and Material:
First, consider the reel's construction material. Common options include machined aluminum, die-cast aluminum, and composite materials. Machined aluminum reels are typically the most durable and reliable, but they also tend to be more expensive. Die-cast reels are more affordable but may not be as durable in the long run.
⬜Type of Reel:
Consider the type of reel: manual or automatic? Manual reels offer simplicity and are less likely to experience mechanical problems, while automatic reels can provide quick line retrieval.
⬜Drag System:
The drag system is crucial as it controls the line's tension when a fish is on. A smooth, adjustable drag system can make the difference between landing a fish and watching it swim away.
⬜Weight and Balance:
Your reel should balance well with your rod. A reel that's too heavy or too light could make your setup feel unbalanced and affect your casting.
⬜Price:
Set a budget before you start looking. Remember, the most expensive reel isn't always the best for your specific needs. There are many excellent reels available at different price points.
⬜Fishing Conditions:
Consider the conditions in which you'll be fishing. If you're in a saltwater environment, for example, you'll need a reel that's corrosion-resistant.
⬜Personal Skill Level:
If you're a beginner, a simple, user-friendly reel is the way to go. As you gain more experience and skill, you may want to invest in a reel with more advanced features.
Getting the Perfect Catch: Matching the Reel to Your Needs and Budget
Matching the reel to your specific fishing conditions, personal skill level, and budget are essential. A premium saltwater reel might be overkill for a casual angler who only fishes in freshwater, just as a basic, budget-friendly reel might not cut it for a seasoned angler who's tackling hard-fighting saltwater species.
Keep these factors in mind, refer to our detailed reviews, and you'll be well-equipped to make a sound decision. In the next section, we'll wrap up by sharing our personal recommendations among the top-rated reels we've reviewed.
Choosing a Fly Reel for Bass Fishing in 4 Steps
Bass is a strong fish species and you will need a good fly reel with a quality design. Here are few tips and things to look out for when picking the right fly reel for the might bass:
You will need a durable, heavy-duty reel for the strong bass – Make sure you get one that is CNC machine printed with an anodized coating for added durability.
Look for a good drag system with an all-aluminum construction. You want to make sure that it offers both fly reel drag systems for added versatility.
All internal components are covered and shielded to protect from salt waters and grime.
Look for a large-arbor to make sure you have lots of room to lay line and retrieve quickly when reeling in the big bass fish since they tend to make a run for it once they bite.
Variables to Consider for Fly Fishing Equipment
There are other variables to consider when approaching the topic of which fly reel to buy. What kind of fish are you targeting? Think about your target species and get to know a bit about them. For example, if you want to catch lake trout, you may need a reel with a large arbor and lots of lines, as they are usually in deeper waters, and make a run for it once they are hooked on the bait.
Location. Some fly reels work better and are more optimal for certain water environments. An example would be if you enjoy ocean fishing or other salty waters, get a reel that is durable against saltwater and corrosion. If you will be walking through a lot of bush to get to the water source or through mud and different terrain, you will not want a heavy reel and rod combo.
Experience. If you are just starting out, stick to simpler designs and don't go heavy-duty, and spend a lot of money on something you might not use. Get to know the basics and work your way up.
The 3 Tips for Choosing the Right Size Fly Fishing Reel
What rod's line weight? There is no one size fits all for this virtually all fly reel manufacturers design reels for specific line weights. The logic behind this is that when the line's weight increases so do the diameter. A thicker line takes up more space on the reel:
And the thicker a fly line is, the more space it occupies on the reel. Rest assured that most manufacturers make reels that can accommodate a big range of line weights- so you probably won't pick the wrong one if you target it down enough.
How many backings do you need? Beginners are not aware that the fly line by itself is not a complete system. Most fly lines are shipped with a standard length of 90 feet. It's more than enough to get your feet wet, as they say when angling for great fish. The correct amount of backing needed is based on the size and strength of the fish you want to catch.
Reel size and rod balance: It's critical that you consider both when buying a reel. You do not want to buy a reel that is heavy with a lighter rod and vice versa. It will throw your fishing balance off and create bottleneck issues as you go along.
Fly Fishing for Beginners: Tips for Choosing Equipment
Are you new to fly fishing and not sure what fishing equipment you need? Great! Let's get some of those questions answered. A newcomer to any sport has a lot of questions and everything seems a bit too much. We can break it down a bit so that fly reel fishing and the equipment needed make a bit more sense for beginners. Basics For Your Fly Fishing Tackle Box:
Choosing a line

: Think quality here. A good fly line is critical to great fly reel fishing. You don't know it yet but a good quality line affects everything from how the line sinks, floats, and even how it loads in your rod the proper way. Spend some extra money on the good stuff.

Choosing a reel

: Get yourself a quality reel that is machined printed with CNC anodized coating for added protection. Don't go for the cheaper ones made from inferior materials even though the cheaper pricing is tempting.

Choosing a Fly rod

: You need a rod that is versatile and can withstand a lot of pressure from big saltwater fish. Choose a light yet durable rod made of quality materials.
Tip: Make sure the reel and rod are matched appropriately (don't have a light rod with a heavy reel and vice versa) so that the balance of the equipment is right. As a rule of thumb, the bigger the fish you want to catch the heavier your rod needs to be.

Choosing flies

: There are many different types of flies to use and it's really dependent on what type of fish you want to catch. Do some research into what species of fish like which type of flies and buy the appropriate ones.

Pick the best leading fly reel brands on the market

: The top fly reel brands on the market currently are Orvis, Hardy, Lamson, Douglas, and Redington. Look to these market winners when selecting your new reel.
Benefits & Drawbacks of Fly Reel Fishing
Like with all things, there are distinct advantages and some disadvantages when using fly reels. Let's look at some and see which ones could be relevant for you:
Benefits of Fly Reel Fishing:
You can cast a super long distance with the super-lightweight flies. Unlike other reels, and using the weight of the lure to cast, fly fishing uses the weight of the fly line. This makes it possible to cast long distances using very small flies like midges.
It's all in the presentation. With fly reel fishing, you can cast the fly more delicately and quietly than can with a spinning reel using a lure. Actually, if done right, you can drop the fly right on top of the fish without scaring them off. With spin fishing, it's not possible to cast the lure and not make any type of noise or water splashes.
Flies used with fly reel fishing are typically much cheaper than buy lures. Look to spend double or triple with low-quality lures when using spinning reels.
Drawbacks of Fly Reel Fishing:
Room needed to cast your fly – you need a lot of open space free of trees, bushes, etc. so that your fly doesn't get caught in anything:
Fly reel casting takes more skill and time to master. It's not as simple as pressing a button on a spin-cast reel.
It can be a lot of work in certain settings and different fishing environments.
Fly reel fishing can be much more expensive than other reels. Everything from the reel to the line is more money than traditional spinner reels. Make sure to also check out our spinning reel buyer guide.
Our Final Recommendations: Unveiling the Top Fly Fishing Reels of the Year
We've used and reviewed dozens of different types of fly reel over the years and each has its own pros and cons. It also depends on your budget and whether you'll need to buy lots of spools. For most beginners who are fishing on small still waters for trout, we'd recommend going with a die-cast aluminum reel. There are loads on the market and most of them are very good. There are also some surprisingly good budget reels available on Amazon, too.
High end. If you've got a higher budget, you might want to go with a bar-stock aluminum fly reel. They won't catch you any more fish, but they are better made, more hard-wearing, and look and feel a lot nicer in the hand. If you're a river angler, the Orvis Battenkill is a nice lightweight reel perfect for smaller rods. We also loved the now discontinued Orvis Access.
Mid-range. The mid-range is dominated by die-cast aluminum reels, which is what we tend to use for most of our fishing. We really like the Loop Multi, Guideline Favo, and Sage 2200 series. These are all really stylish reels, have great drag systems, and have proven reliable and well-made.
Budget. Budget fly reels also tend to use die-cast construction, but you'll generally find them fitted with cheaper plastic cassette spools. Again, these are fine for most fishing, though they're typically quite large and heavy, so are only suited to higher line weight fly rods.
From Angler to You: Personal Recommendations for Various Fishing Reels
After meticulously reviewing each reel and comparing their features and capabilities, here are our personal recommendations based on different categories:
Best Overall: Orvis Hydros SL Fly Reel
With its high-quality build, superior drag system, and excellent performance, the Orvis Hydros SL stands out as our top pick overall. This reel delivers outstanding reliability and performance that will satisfy the most discerning anglers.
Best Value for Money: Redington Behemoth Fly Reel
The Redington Behemoth offers an unbeatable combination of affordability, durability, and performance, making it our top choice for anglers looking for the best value for their money. It proves that you don't need to break the bank to enjoy a quality fly fishing experience.
Best for Saltwater Fishing: Sage Spectrum MAX Fly Reel
If you're a saltwater angler, the corrosion-resistant and robust construction of the Sage Spectrum MAX makes it an ideal choice. Its reliable and smooth drag system ensures you're well-equipped to handle the challenges of saltwater fishing.
Best for Lightweight Performance: Hardy Ultralite MTX Intrepid Fly Reel
The Hardy Ultralite MTX Intrepid, with its hybrid carbon fiber/alloy main frame, takes the crown for the best lightweight performance. It offers the strength and control of a heavier reel without the extra weight, making it a joy to handle.
Best for Innovation: Lamson Litespeed G5 Fly Reel
For those who appreciate innovative design and features, the Lamson Litespeed G5 stands out. Its unique spool design enhances line handling and retrieval rate, and its sealed drag system provides consistent performance.
Remember, the best reel for you depends on your specific needs, preferences, and circumstances. It's important to consider what features and qualities matter most to you in your fly fishing endeavors.
In our final section, we'll offer a brief conclusion to wrap up this comprehensive guide.
FAQ: Catch of the Day
Casting Off: Wrapping Up Our Journey into the World of Fly Fishing Reels
We've journeyed through the art of fly fishing, dove into the nuts and bolts of fly fishing reels, and cast our lines into the world of top-rated reels currently making waves in the market. Each reel we've discussed—be it the Orvis Hydros SL, Hardy Ultralite MTX Intrepid, Sage Spectrum MAX, Redington Behemoth, or Lamson Litespeed G5—has unique features and strengths that make them worthy contenders for your next fishing adventure.
Your choice of reel can significantly impact your fly fishing experience, turning an average day on the water into an exceptional one. Quality reels offer smoother performance, superior durability, and better fish-fighting capabilities, enhancing not just your catch rate but also your overall enjoyment of this fantastic sport.
As we cast off from this comprehensive exploration, remember that investing in a top-quality reel is not just about catching more fish. It's about investing in your fly fishing journey, enhancing your skills, and deepening your connection with the serene and often thrilling world of fly fishing.
So, as you ponder your next reel purchase, consider your needs, weigh your options, and choose a reel that will complement and enhance your unique fly fishing style. Here's to tight lines and great times on the water!
Tags: #how to set up a fly fishing rod and reel / #fly fishing rod and reel / #fly fishing reel / #saltwater fly fishing reel / #fly fishing rod and reel combo /#fly fishing reel setup / #how to change a fly fishing reel from right to left-handed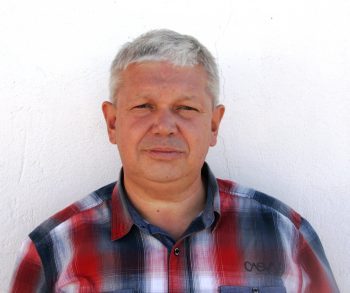 Sergio Smirnoff
Professional fisherman with 40+ years of experience.
Fishing and the ocean is a passion of my life. I am passionate about all kinds of sea fishing: fishing from the shore (spinning, float, baitcasting), from a boat, and spearfishing day and night.
I live in Tenerife (Canary Islands) for the last 10+ years and share my daily fishing experiences on my website. Many years of personal experience as a fisherman and the vast experience of my friends allow me to write professionally on any fishing topics (from choosing a flashlight and equipment to deep-sea fishing).
All of my advice is based on practical real-world experience and will be useful to both novice anglers and professionals.
Read more
about the author.
Affiliate Disclosure: FishReeler.com sometimes gets paid for listings, through sponsors or affiliate programs like Amazon, Ebay, Cabelas, Bass Pro Shop, Shimano, Daiwa, Rapala, Renn, Okuma, KastKing, etс. Clicking a link helps keep FishReeler.com free, at no extra cost to you!
About the author: Each article is verified by the fishing expert Sergio Smirnoff. The articles are written by professional and amateur fishermen with 20+ years of fishing experience.
Note: The views and opinions expressed in this article are those of the authors and do not necessarily reflect the official policy or position of any agency. The articles are for informational purposes only, share your opinions in the comments and join the fishing discussions, let's share our fishing experiences together!