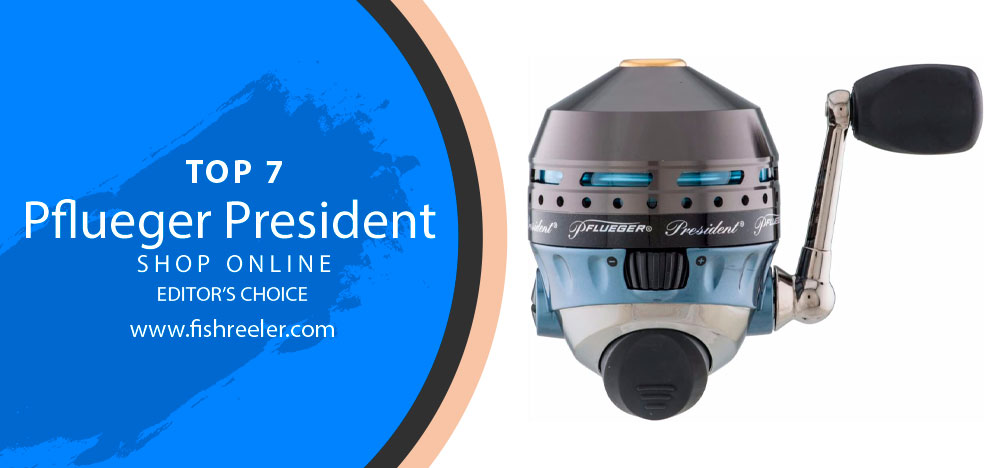 Pflueger is a name trusted by anglers all over the world. This article focuses on the Pflueger president spinning reels. The President series is one of the most famous and loved by avid fishermen from all over the world. These reels are not only suitable for professional fishermen but also beginners. They are renowned for their durability, ease of use, and versatility. You will get an unforgettable fishing experience with the Pflueger President. This series has several versions that differ from each other. Next, I will tell you more about each of them, and after reading the article you will know which model of the Pflueger President spinning reel to buy for yourself. Let's start!
About the Brand Pflueger
Pflueger is one of the leading fishing tackle manufacturers in the United States. The company was founded in 1881 by Ernest Pflueger. The company was headquartered in Arkon, Ohio. By this time, the company was known for the production of fishing hooks, and a patent was obtained for the use of phosphoric paint for fishing lures, which later made a splash in this market. In addition, about 50 more patents were obtained. At the beginning of the XX century, the assortment produced by the company has increased significantly. Now, these were not only hooks but also a lot of lures, reels and much more.
The Pflueger company began producing fishing reels in 1913-1916 and for almost the entire century remained the leader and benchmark not only in the production of reels but also in spinning rods. The first reel released by Pflueger was called Supreme. Then came Avalon, Golden West Fly Reel, Atlapac, Adams, Summit, Redifor, Worth, Beaver, Norka, Akron, president, etc. Pflueger is also a leader in the production of lures and easily competed with such monsters of the time as Heddon. Since 2007, the Pflueger brand has been owned by Pure Fishing.
The 7 Best Pflueger President XT Reviews
| Image | Product | Brand | Link |
| --- | --- | --- | --- |
| | Pflueger PRESSP30X President Spinning Fishing Reel | Pflueger | |
| | Pflueger President Xt Spinning Reel (30) | Pflueger | |
| | Pflueger® President® XT Low Profile Reel | Pflueger | |
| | Reels Spincast Pflueger PRES6SCX President Sizespin Cast Reel, 5 BRG. 3.4: 1 Ratio, 6 | Pflueger | |
| | Reels Spinning Pflueger PRES6USCX President Sizeunder Spin Reel, 5 BRG. 3.4: 1 Ratio, 6 | Pflueger | |
| | Pflueger PRES10SCB President Spincast Fishing Reel(Blue) | Pflueger | |
| | Reels Spincast Pflueger PRES10SCX President 10Size Spin Cast Reel, 5 BRG. 3.4: 1, 10 | Pflueger | |
Fishermen from all over the world use Pflueger products in professional fishing tournaments. If you are ready to invest in first-class quality, then you should get the Pflueger President spinning reel. After all, this company produces its products exclusively for those fishermen who know what quality and a well-designed product are.
Pflueger President Spinning Fishing Reel
This is one of the best-known and best-selling Pflueger brand reels. This model is for those anglers looking for high-performance spinning reels at a good price. This model offers solid construction and reliable performance. The lightweight composite construction matches the durability of the aluminum reel. This reel also features a super-sensitive auto freewheel stop button with a magnetic reel brake for improved wiring. The (6+1) bearing system contributes to smoother operation, while the spool lock and the extended spool stem help guide the line for fewer tangles both on and off the ice.
1# Pflueger President Spinning Fishing Reel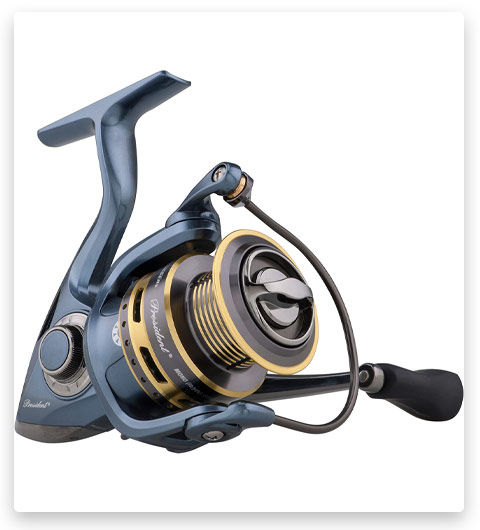 If aesthetics are a priority when choosing ultralight fishing gear, you'll love the Pflueger President spinning reel. Its beautiful graphite blue body looks as good as it looks in the photo, and its gold coil finish provides the perfect contrast. Graphite construction also serves a practical purpose. The total coil weight is only 6.2 ounces. The handle is made of aircraft-grade aluminum, and the slow swing mechanism allows the line to lie evenly on the spool ready for weaving. The sealed braking system has a maximum drag limit of 6 pounds and provides a smooth ride with seven corrosion-resistant ball bearings. Other features include an instant anti-reversal system and a 5.2: 1 gear ratio that allows you to return 20.7 inches of line with each handle.
Pflueger President XT Spinning Reel
This is an improved version of the previous Pflueger president spinning reel. It differs in that it is lighter in weight and works faster than the previous model. It is the perfect choice for those who are crazy about spinning fishing. This reel does an excellent job of pulling large fish. Thanks to the aluminum gear and the main shaft, the reel is strong and resistant to various deformations. That is why this Pflueger president is suitable for dealing with big fish.
2# Pflueger President Xt Spinning Reel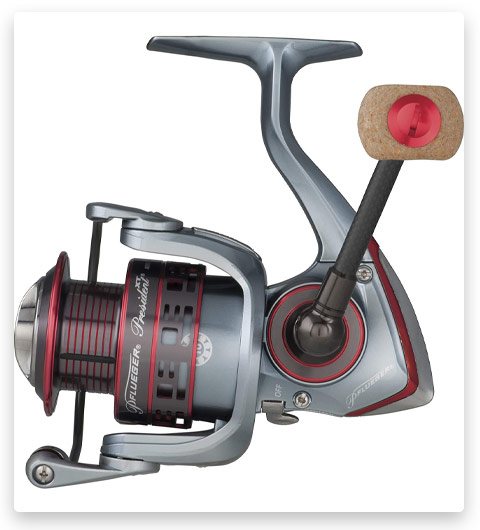 As mentioned earlier, this model is extremely lightweight and reliable to work with. This model is characterized by durability and corrosion resistance. It has a graphite frame and rotors, sealed drag systems, and machined aluminum handles. The model allows you to make smooth casts and pulls. The aluminum shaft is lighter than stainless steel. This reduces the weight of the coil without sacrificing strength. 10 sealed bearings ensure the smooth operation of the oil in all conditions. You can also easily tie the braided line to the spool thanks to the braid-ready spool.
Pflueger President XT Low Profile Reel
This model also carries the president's name however it is a baitcasting reel. This reel is distinguished by its good number of bearings, namely 9 pieces. This model is resistant to corrosion and thus can be safely used in seawater. If you are looking for a coil that will perform excellently with a braided line then the Pflueger president is what you need! This product is also available in the market at a good price!
3# Pflueger President XT Low Profile Reel – Amazon's Choice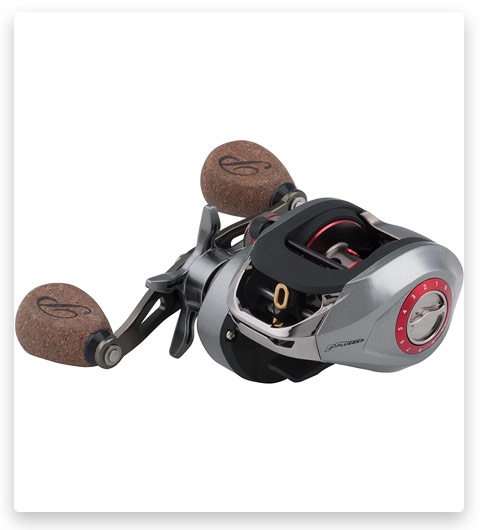 The President XT low-profile lure reel is lightweight, durable, and comfortable to use. No details were ignored during the development process. The C45 side plates make this reel lightweight yet extremely strong, and 9 bearings provide exceptionally smooth casts. 9 corrosion-resistant stainless steel ball bearings. A low-profile XT magnetic braking system provides smooth and quiet operation. An externally adjustable brake adjusts the spool and backlash rotation. The handle is made from aircraft-grade aluminum for exceptional durability. The soft rubber handle provides excellent grip.
Pflueger President Spincast Fishing Reel
Pflueger President spincast fishing reels are suitable for both beginner and professional anglers. If you are fishing with your children and are thinking about purchasing more professional equipment for them, then I advise you to take a closer look at this series of reels. The product comes in 4 reel models. They have dual titanium pins that provide protection when gripping the line. This indicates that your reel has excellent performance and good service life. They are made of durable aluminum. This material is resistant to rust, corrosion, and also provides a stylish appearance. Also, the reels of this series are lightweight. Your hands will not get tired even if you spend the whole day fishing.
4# Pflueger President Spincast Fishing Reel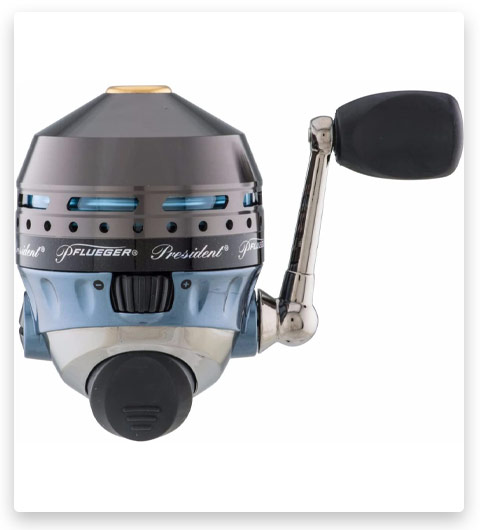 This is a top-quality reel that will surely appeal to the backcasting enthusiasts in your family. This model offers superior performance and durability thanks to its dual titanium pins. The aluminum body provides additional strength. This indicates a high resistance to corrosion and rust. In addition, the aluminum body adds ergonomics to the design of this device. The rubber grip provides an improved grip. This model has 5 bearings that ensure flawless extraction. As you may have already noticed, this spinning reel will last you a long time and will work without interruption.
5# Reels Spinning Pflueger PRES6USCX President Sizeunder Spin Reel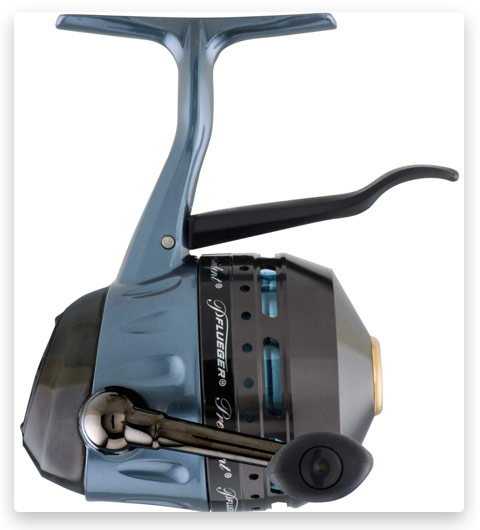 This reel is designed for comfortable and efficient fishing. This premium model is made of aluminum and will appeal to those who appreciate professional casting. This model is very easy to use thanks to the 5-bearing system. They are made of stainless steel and are corrosion resistant. The Dual titanium pins line makes pick-up even easier. The handle is also made of aluminium which ensures a long service life as well as comfort during use. This Pflueger president will suit any angler with their own individual fishing style.
6# Pflueger PRES10SCB President Spincast Fishing Reel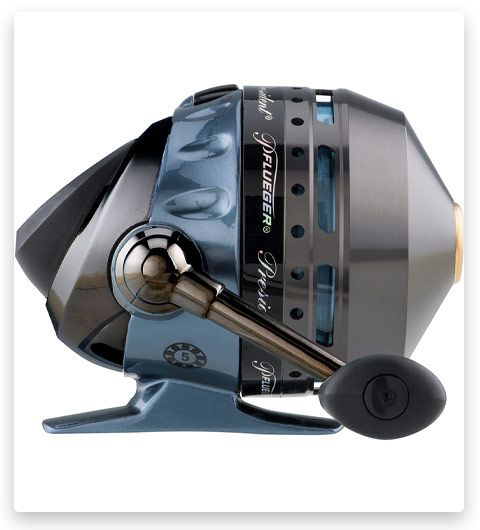 This gorgeous reel is made of durable aluminum that will withstand any conditions of use. Despite the fact that this material is very durable, it is distinguished by its lightness. The grip is also made of aluminum and thus reduces the overall weight of the reel. A soft-touch rubber knob provides a comfortable grip throughout the entire fishing trip. The five-bearing system is designed for smooth extraction and rotation of the handle.
7# Reels Spincast Pflueger PRES10SCX President Reel
This high-quality spinning reel is a must-have for every angler. This model has features such as an instant anti-reverse and a drag dial on the bottom. This device has an aluminum frame that reduces the weight of the coil. In addition, this element protects the internal parts of the device. This reel weighs only 8.6 ounces and has a 3.4: 1 gear ratio. This reel stands out for its decent retrieval speed.
Conclusion
Pflueger is one of my all-time favorite fishing tackle brands. This company has been a leader in its niche for many years and produces high-quality fishing reels and other tackle at affordable prices. Their range is suitable not only for professional fishermen but also for those who are just starting to master this type of activity. If after my review you are still facing the question of which reel to buy, then let's summarize. When comparing the Pflueger President Spinning Fishing Reel and the Pflueger President XT Spinning Reel, the main difference is that the second reel is lighter and faster. Therefore, it is an ideal choice for those who are exclusively engaged in spinning fishing. The 1# Pflueger President Spinning Fishing Reel is suitable as a general-purpose reel. If you want to buy a more budget model, then I advise you to pay attention to the 4# Pflueger President Spincast Fishing Reel series.
Tags: #pflueger president / #pflueger president xt / #pflueger president xt review / #pflueger president spinning reel / #pflueger president combo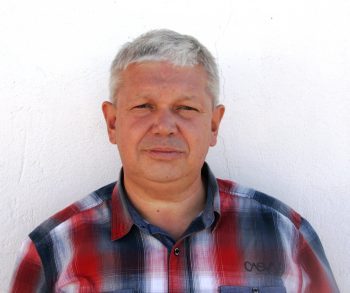 Sergio Smirnoff
Professional fisherman with 40+ years of experience.
Fishing and the ocean is a passion of my life. I am passionate about all kinds of sea fishing: fishing from the shore (spinning, float, baitcasting), from a boat, and spearfishing day and night.
I live in Tenerife (Canary Islands) for the last 10+ years and share my daily fishing experiences on my website. Many years of personal experience as a fisherman and the vast experience of my friends allow me to write professionally on any fishing topics (from choosing a flashlight and equipment to deep-sea fishing).
All of my advice is based on practical real-world experience and will be useful to both novice anglers and professionals.
Read more
about the author.
Affiliate Disclosure: FishReeler.com sometimes gets paid for listings, through sponsors or affiliate programs like Amazon, Ebay, Cabelas, Bass Pro Shop, Shimano, Daiwa, Rapala, Renn, Okuma, KastKing, etс. Clicking a link helps keep FishReeler.com free, at no extra cost to you!
About the author: Each article is verified by the fishing expert Sergio Smirnoff. The articles are written by professional and amateur fishermen with 20+ years of fishing experience.
Note: The views and opinions expressed in this article are those of the authors and do not necessarily reflect the official policy or position of any agency. The articles are for informational purposes only, share your opinions in the comments and join the fishing discussions, let's share our fishing experiences together!