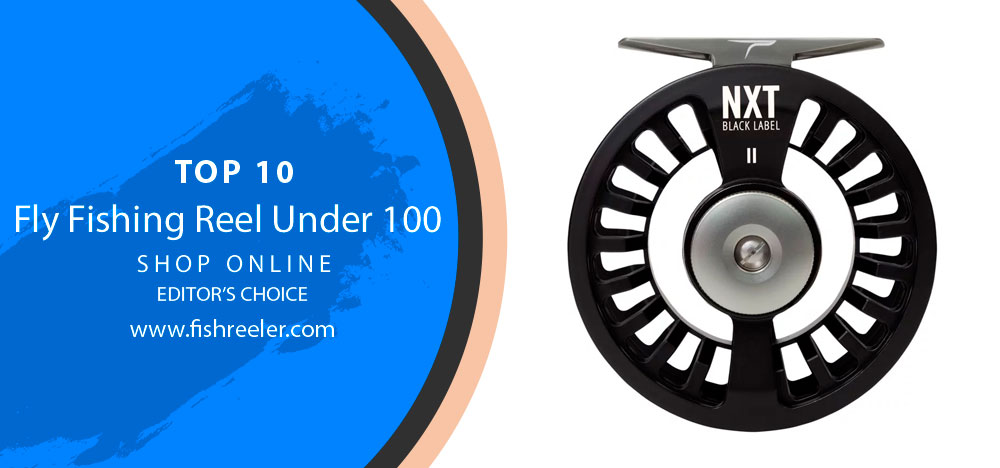 High-Quality, Low-Cost: The Best Fly Fishing Reels for Less Than $100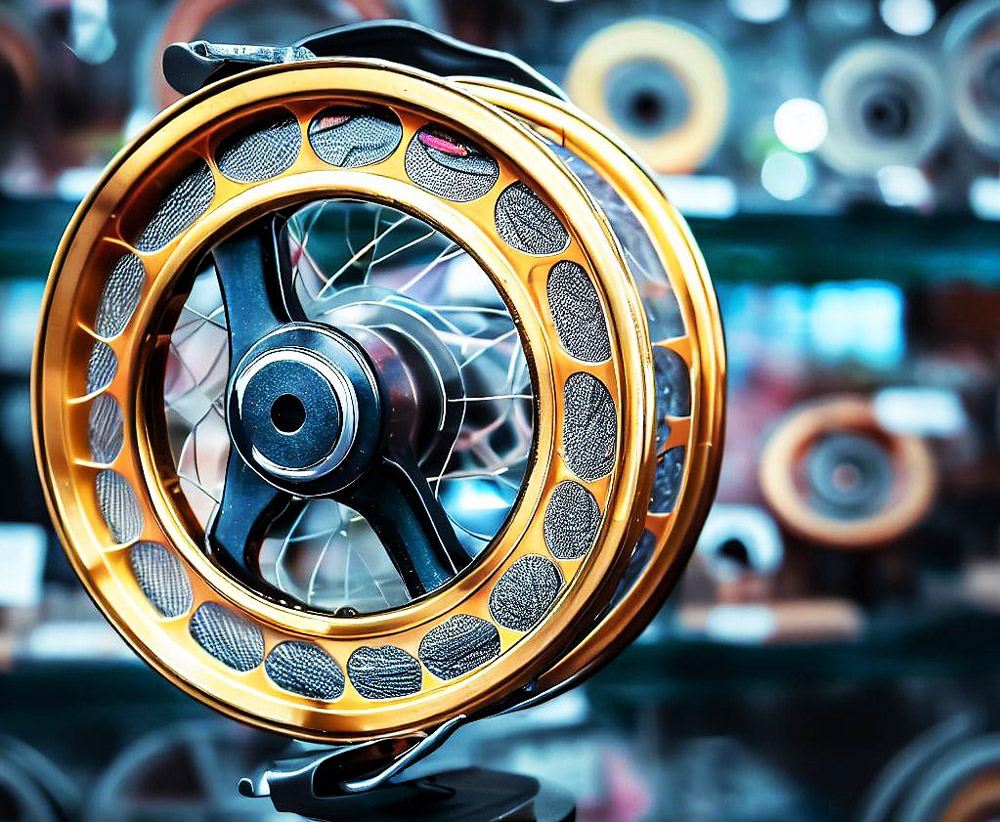 Brief Overview of Fly Fishing and its Popularity
Fly fishing, an angling method in which an artificial 'fly' is used to catch fish, has been captivating outdoor enthusiasts for centuries. What began as a simple survival skill has now evolved into a beloved hobby and competitive sport. Its popularity has grown exponentially, largely due to its immersive nature and the unique challenge it presents, as it requires a distinct blend of precision, timing, and a deep understanding of aquatic ecosystems.
Reeling In Success: The Crucial Role of a Good Fly Fishing Reel
Central to the fly fishing setup is the reel – an often underappreciated piece of equipment that plays an instrumental role in a successful fishing experience. The reel serves multiple functions, the most fundamental being to hold the fishing line. Beyond this basic function, a quality reel has a smooth drag system to help anglers handle fighting fish without breaking the line, and a sufficient line capacity to allow long casts or to accommodate large fish that make long runs. It also serves as a counterbalance to the rod, helping maintain control and precision during casting. Thus, choosing the right reel is paramount in fly fishing, directly influencing your ability to cast effectively, manage your line, and ultimately, land fish.
Quality on a Budget: Navigating the Affordable Fly Fishing Gear Landscape
Navigating the fly fishing market can be daunting for anglers, especially when it comes to finding high-quality, budget-friendly equipment. There's a prevalent misconception that higher cost automatically equates to higher quality. However, it's important to remember that cost can be influenced by a variety of factors, including brand reputation, marketing, and aesthetics, which don't necessarily reflect the functional quality of the reel.
Many beginners are deterred by the potential high startup costs, and seasoned anglers might hesitate to 'downgrade' to a less expensive reel. However, the reality is that with careful consideration of key features and performance, it's entirely possible to find exceptional value at a lower price point. Today, we'll be exploring that sweet spot – the best fly fishing reels under $100.
Understanding Fly Fishing Reels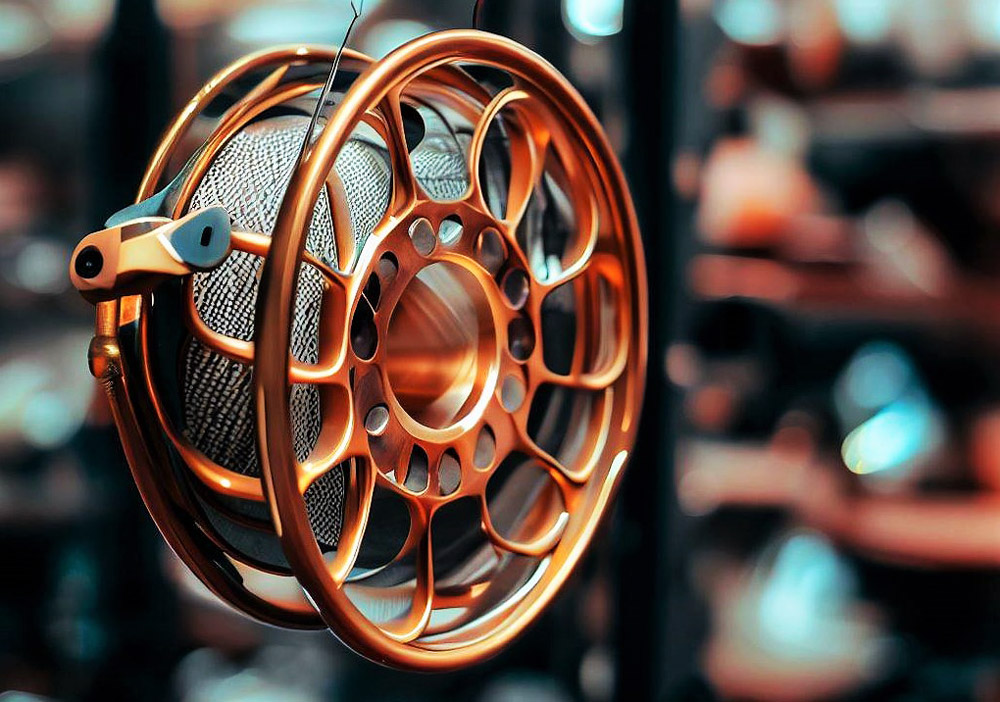 The Heart of Fly Fishing: A Closer Look at the Fishing Reel
A fly fishing reel is a compact, round device that is mounted to the handle of a fly fishing rod. It has a dual purpose. First, it is used to store, release, and retrieve the fishing line, with controlled release allowing the line to feed out in a smooth and quick manner during a cast, while retrieval helps recover the line once the cast is complete. Second, the reel provides a braking mechanism, also known as the "drag," that creates resistance when a fish attempts to pull the line, helping the angler to tire the fish and eventually reel it in without breaking the line.
Key Attributes: What to Look for in a Trustworthy Fly Fishing Reel
When it comes to selecting a fly fishing reel, a few key factors should influence your decision:
| Feature | Description |
| --- | --- |
| Drag System | A quality reel will have a smooth and responsive drag system. This allows you to adjust the amount of resistance a fish feels when it pulls on the line, crucial for fighting and landing a fish. |
| Line Capacity | Line capacity refers to how much line the reel can hold. If you're targeting larger fish species or fishing in big rivers or saltwater, you'll need a reel with a higher line capacity. |
| Weight | The weight of the reel should balance with your rod. A reel that's too heavy or too light can make the rod feel unbalanced and can affect your casting. |
| Durability | The durability of a reel depends on the materials it is made from. Look for a reel that's made from durable materials like anodized aluminum to resist wear and tear. |
| Ease of Use | The reel should operate smoothly and efficiently, with a handle that's easy to grip, even with wet hands, and a spool that's easy to change. |
Why Quality Matters: The Impact of Your Reel on Your Fly Fishing Experience
The quality of your fly fishing reel can significantly impact your fishing experience. A poorly made reel can interfere with casting and line retrieval, fail during a fight with a big fish, or wear out quickly. In contrast, a good-quality reel can enhance your control over the casting and retrieval process, provide reliable performance when you hook a fish, and withstand the rigors of various fishing conditions.
Moreover, a quality reel with a smooth drag and proper line capacity can mean the difference between landing that trophy fish and watching it swim away. Whether you're a novice angler or an experienced fly fisher, investing in a quality reel is crucial for a successful and enjoyable fly fishing experience. And as we'll explore in the next sections, quality doesn't always have to come at a high cost.
Making a Splash Without Splashing Out: Top 10 Fly Fishing Reels Under $100
It's that time of year again when the fishing gear starts to come out of storage and it's time to start thinking about what new gear you might need for the upcoming season. If you're like me, then you're always looking for ways to save money, but you don't want to sacrifice quality.
If you do, then you know that having the right gear is important. In this blog post, we'll share our top-rated fly fishing reels for under 100 dollars. Whether you're just getting started or are looking for an affordable option, we've got you covered! So, without further ado, let's get started!
1# Greys Fin Fly Reel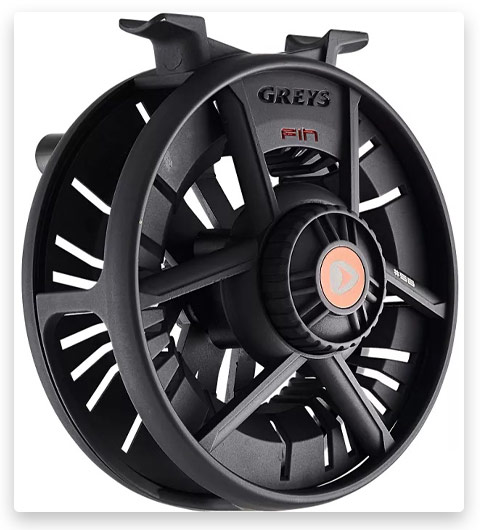 The Greys Fin fly reel is a professional-grade product that offers top-of-the-line performance. It features die-cast, machine-finished construction for durability and perfect polish, and it comes with a large arbour spool that speeds up retrieves. The full disc brake system ensures controlled stops, while the enclosed frame prevents lines to escape. Plus, it comes in a protective reel pouch for easy transport and storage.
2# Greys QRS Fly Reel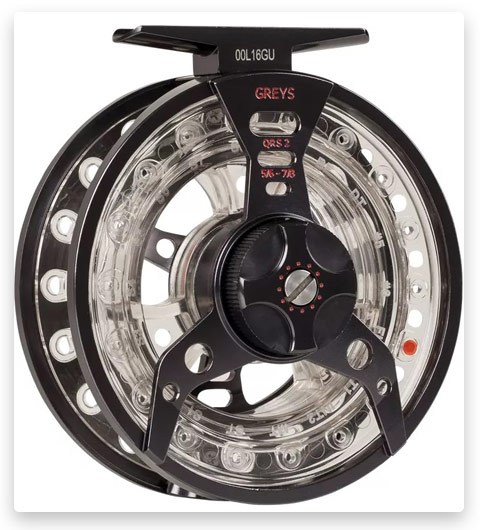 The Greys QRS Fly Reel is a versatile and durable reel that is perfect for a variety of fishing situations. With a quick-change cassette system, this reel can be easily switched out to meet your needs. The included four cassettes (two of each line size) make it easy to be prepared for any fishing adventure. The full bar-stock 6061 aluminium frame is strong and sturdy, while the adjustable Rulon disc drag provides smooth and consistent drag. The clear polycarbonate spools with line-identification pins make it easy to keep track of your line. This reel also comes with a protective neoprene pouch to keep it safe when not in use.
3# Cabela's Prestige II Fly Reel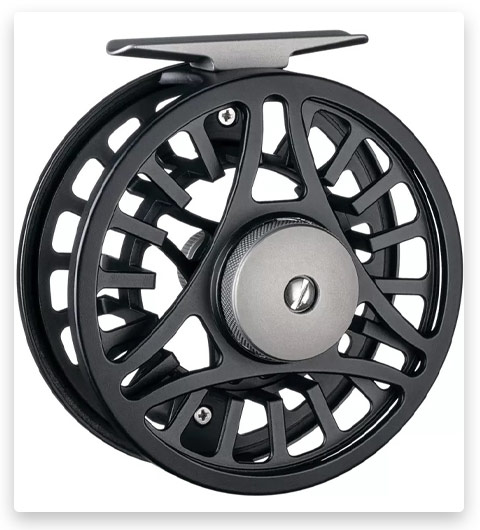 Looking for a great fly reel that won't break the bank? Check out the Cabela's Prestige II Fly Reel. This reel is perfect for anglers of all experience levels, with its rugged all-aluminium construction and large arbour design. The smooth, easy-to-adjust disk drag system is a breeze to use, and the simple right-left conversion makes it a versatile choice for left- or right-handed anglers. Get out on the water and enjoy the peace of mind that comes with knowing you've got a great reel at a great price.
4# White River Fly Shop Dogwood Canyon Fly Reel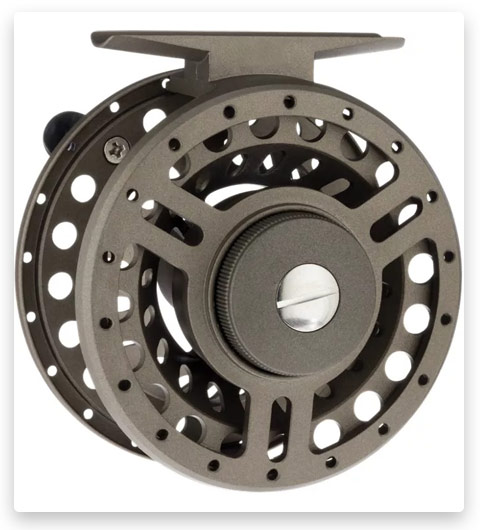 The White River Fly Shop Dogwood Canyon Fly Reel is a top-of-the-line reel that's built to handle big fish. The large Rulon disc drag provides smooth braking performance, while the cast-aluminium construction is strong and lightweight. The V-cut spool seats line evenly, for easy stripping and proper drag operation. This reel is a great choice for serious anglers who demand the best.
5# Orvis Clearwater Fly Reel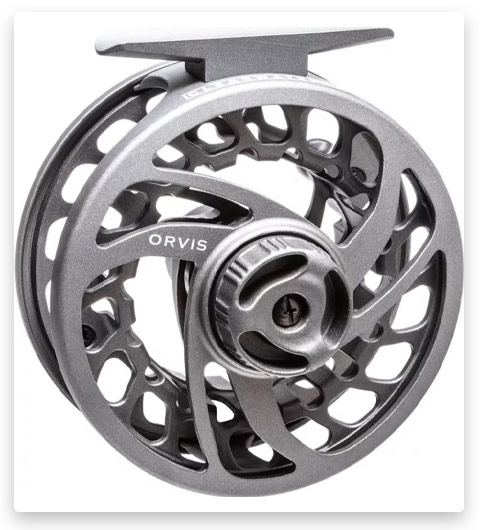 The Clearwater Fly Reel from Orvis was designed for the modern angler. It features a positive click drag knob for precise adjustment, even in the heat of battle, as well as a diecast frame with a stealthy matte-grey finish. The large arbour design ensures fast line retrieval and less tangling, while the Rulon and stainless steel inline disc drag deliver consistent performance.
6# Cheeky PreLoad Fly Reel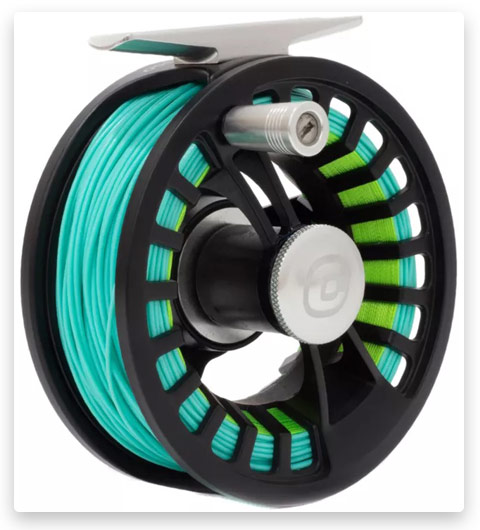 The Cheeky PreLoad Fly Reel is the perfect choice for anglers who want a high-quality reel that comes pre-loaded and ready to fish. No spooling or pre-rigging is required, and the lightweight, durable large-arbour design is perfect for a variety of fishing conditions. The diecast frame and body with machined components are extremely durable, and the quick-change spool with B2 Backing Channel ensures smooth, powerful drag. The reel comes pre-loaded with backing, WF floating line, and a leader, making it easy to get started. Left/right conversion is simple, and the included custom reel case ensures your reel stays in great condition.
7# Temple Fork Outfitters NXT Black Label Fly Reel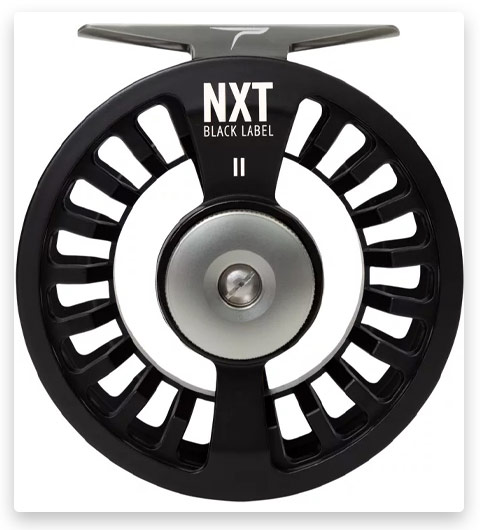 Temple Fork Outfitters NXT Black Label Fly Reel is great for those who demand affordability and performance. A machined, cast aluminium ported frame ensures a lightweight yet durable reel, while the machined handle drag knob and spool release provide high-quality construction. Plus, the reel is easily convertible to left- or right-hand retrieve to fit your needs. It even comes with a TFO neoprene reel pouch for added protection.
8# Pflueger Automatic Fly Reel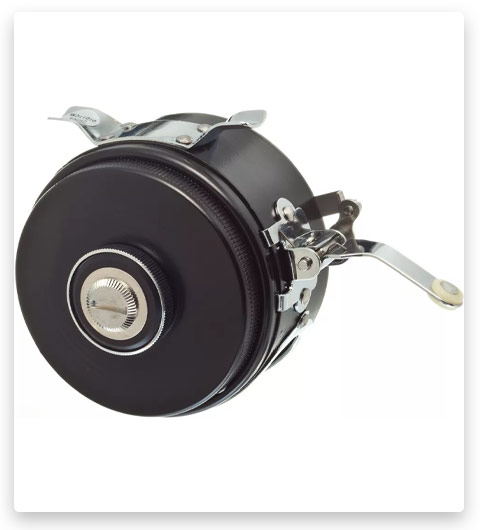 Are you looking for a top-of-the-line, efficient fly fishing reel? Look no further than the Pflueger Automatic Fly Reel! This reel is made with an aluminium alloy frame and spool for durability and features stainless steel mainspring, reel foot, and line guard for maximum efficiency. The mainspring release and fold down trigger make this reel easy to store, so you can take it with you wherever you go. Whether you're a beginner or a seasoned pro, the Pflueger Automatic Fly Reel is the perfect choice for your next fishing adventure!
9# White River Fly Shop Classic Large Arbor Fly Reel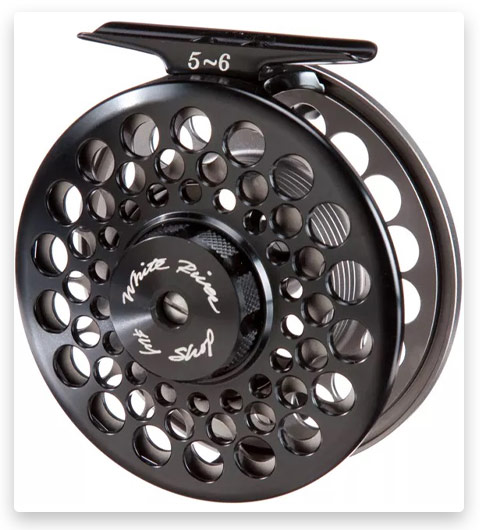 The White River Fly Shop Classic Large Arbor Fly Reel is a top-quality reel forged and machined from frame to spool. The in-line multi-disk drag system is enhanced by a one-way roller bearing, providing a precise 720-degree range of adjustment. This reel also includes a drawstring bag for storage and transport.
Budget and Value: The $100 Sweet Spot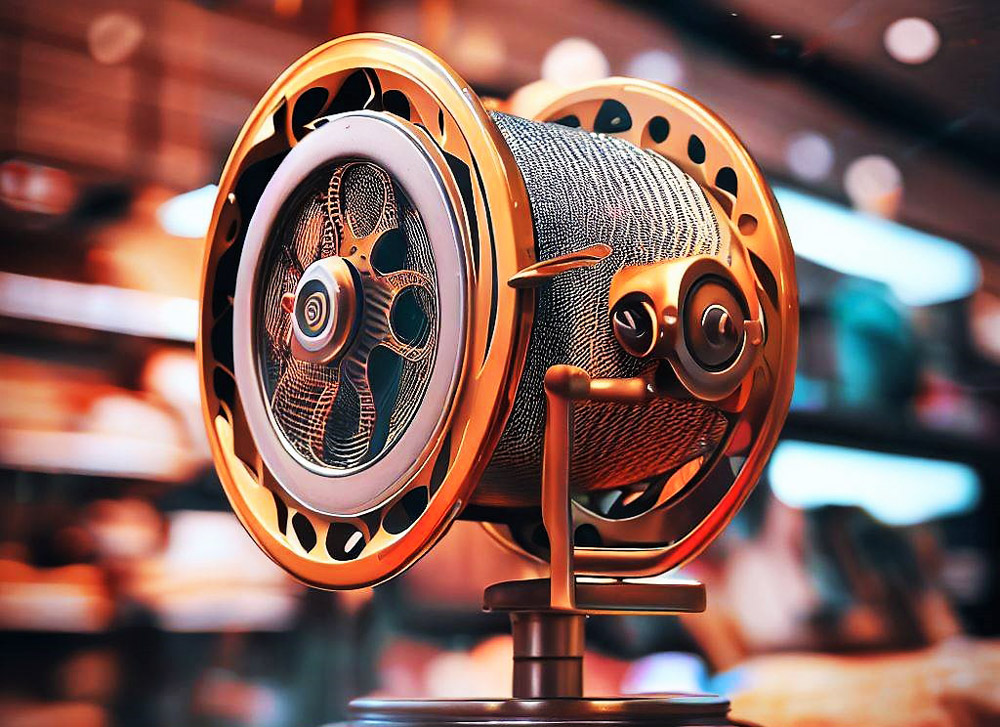 Breaking Down Misconceptions: Price Doesn't Always Reflect Quality
One of the most persistent misconceptions in the fly fishing world is that a higher price tag automatically equates to superior quality. While it's true that certain high-end reels are indeed worth their cost due to the advanced technology, materials, and craftsmanship involved in their production, this isn't a universal rule. Many affordable reels are perfectly capable of delivering excellent performance and durability. Price isn't always a reflection of how well a reel will perform on the water; it's crucial to look beyond the price tag and assess the reel's features and build quality.
Behind the Price Tag: What Factors Determine the Cost of a Reel?
A variety of factors contribute to the price of a fly fishing reel. Material and construction quality are at the top of the list. Reels made from high-quality metals like machined aluminum tend to cost more than those made from molded plastics or lower-quality metals. The complexity and precision of the drag system also play a part – high-end drag systems with intricate mechanisms and smooth operation typically come at a premium.
Brand reputation and marketing can also affect price, with established brands often charging more due to their proven track records and brand recognition. Finally, aesthetic features, such as an attractive design or unique color options, can add to the cost without necessarily improving performance.
Why $100 Hits the Mark: Balancing Quality and Cost in Fly Fishing Reels
The $100 price point is a sweet spot for fly fishing reels because it often signifies a step up from the most basic models to reels that offer enhanced durability and more sophisticated features.
For beginners, a reel in this price range can provide an excellent introduction to fly fishing without a daunting investment. These reels typically offer enough capacity and drag strength to handle a variety of fish species and fishing conditions, providing new anglers with a versatile and user-friendly tool to learn and grow with.
For more experienced anglers, a $100 reel can serve as a solid backup option or a targeted choice for specific fishing scenarios. For instance, if an angler primarily fishes for trout but occasionally ventures out for saltwater species, a $100 reel could be a cost-effective way to equip for those occasional trips without investing in a high-end saltwater reel.
🚩In the following sections, we'll dive into specific models that exemplify the outstanding value and performance that can be found in fly fishing reels under $100.
The Top Fly Fishing Reels Under $100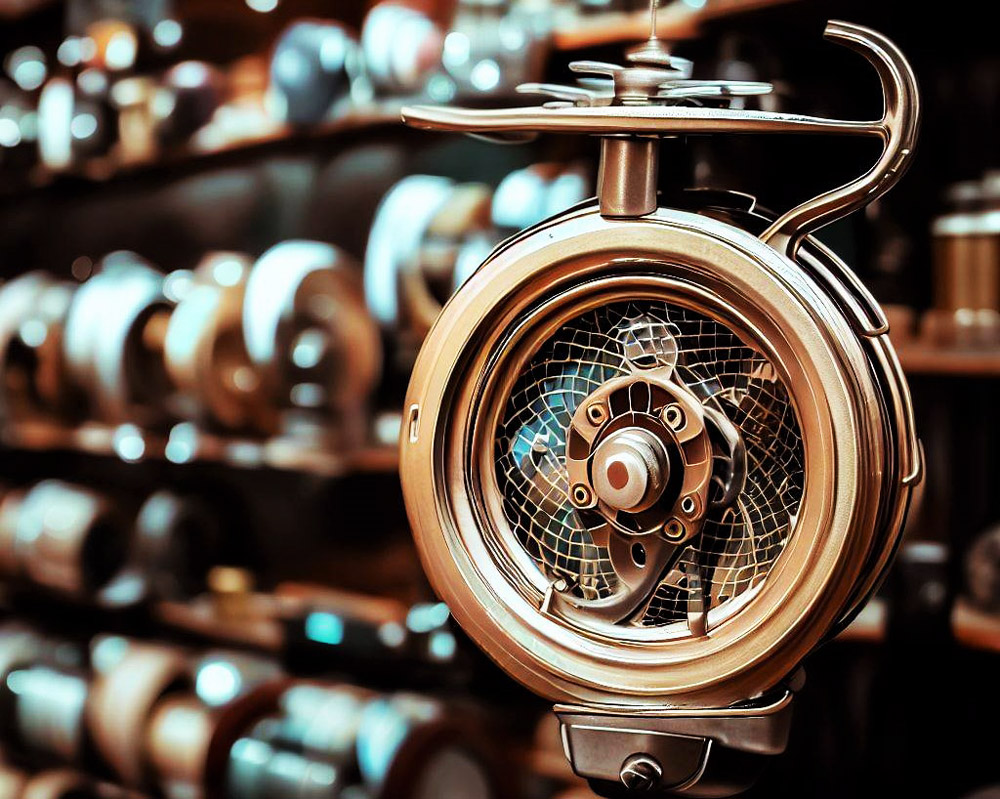 🔆Reel A – The Starter's Dream
⏺Key Features: This reel offers a simplistic design ideal for beginners. It's built from durable aluminum and features an adjustable disc drag system. It's also lightweight, balancing well with most entry-level fly rods.
🅰️Best Use Cases: Perfect for beginners or casual anglers who are learning the ropes of fly fishing. It's also a good choice for seasoned anglers looking for an affordable backup reel.
🎇Reel B – The Versatile Performer
⏺Key Features: This reel boasts an impressive line capacity for its price point. It offers a smooth, adjustable drag system and is built from corrosion-resistant material, making it suitable for freshwater and saltwater fishing.
🅰️Best Use Cases: Ideal for anglers who switch between freshwater and saltwater fishing and require a versatile, cost-effective solution.
🌟Reel C – The Lightweight Companion
⏺Key Features: This reel is ultralight, constructed from high-quality plastic. It features a straightforward click-drag system, making it a no-fuss option for those prioritizing weight and simplicity.
🅰️Best Use Cases: Great for anglers who value lightweight gear, such as backpackers or those who enjoy hiking into remote fishing locations.
✨Reel D – The Saltwater Budget King
⏺Key Features: This reel is designed for the rigors of saltwater fishing. It's made from corrosion-resistant aluminum, offers a strong drag system, and provides ample line capacity for long runs common with saltwater species.
🅰️Best Use Cases: Perfect for budget-minded saltwater fly anglers or for freshwater anglers who occasionally head to the coast and need an affordable reel option.
🎆Reel E – The All-Rounder
⏺Key Features: This reel features a well-rounded combination of line capacity, drag strength, durability, and weight. It is aluminum construction and mid-arbor design makes it versatile for various fishing conditions.
🅰️BestUse Cases: This reel is an excellent choice for the angler who wants one reel to cover multiple fishing situations. It's also ideal for beginners who want a reel that they won't quickly outgrow as their skills improve.
Where to Buy: Your Guide to Purchasing These Budget-Friendly Reels
To purchase these reels, consider checking out local sporting goods stores or reputable online marketplaces that specialize in fishing gear. Always be sure to read customer reviews and understand the return policy before making a purchase.
Making The Most of Your Budget Reel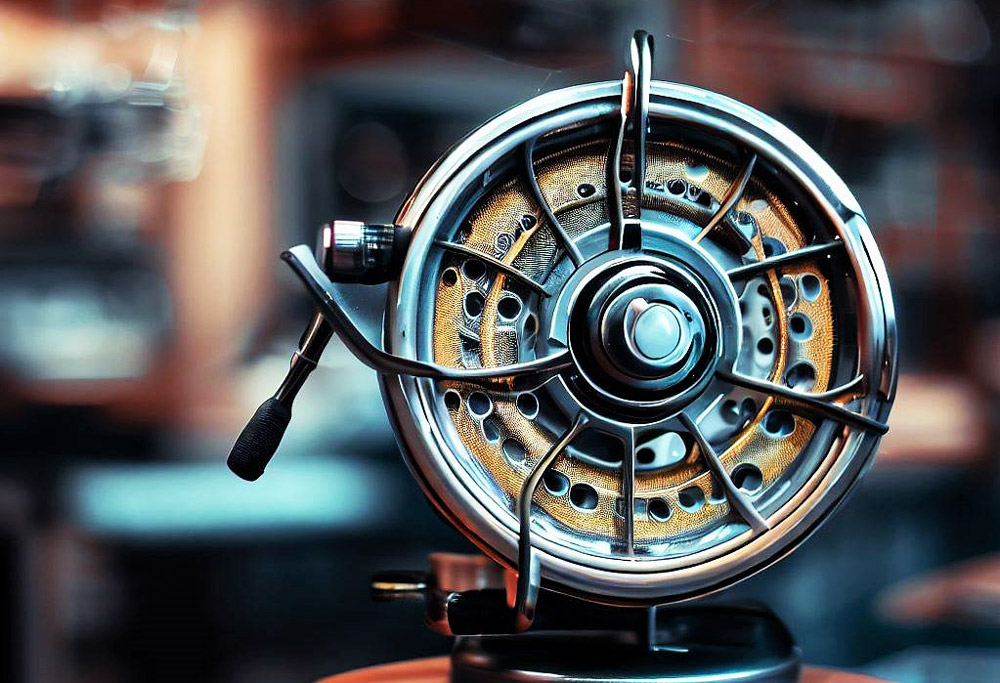 Maintaining Excellence: How to Extend the Life of Your Fly Fishing Reel
🔷Even the most budget-friendly reel can offer years of reliable service if properly maintained. Here are some tips to keep your fly fishing reel in top shape:
| Maintenance/Care Tips | Description |
| --- | --- |
| Clean Regularly | After each fishing trip, especially in saltwater, rinse your reel thoroughly with fresh water. This removes any dirt or salt that can cause wear and corrosion over time. |
| Lubricate | Periodically apply a small amount of reel grease to the moving parts of your reel. This keeps the machine running smoothly and reduces wear. |
| Store Properly | When not in use, store your reel in a dry, cool place. If possible, keep it in a padded reel case to protect it from bumps and scratches. |
| Check for Damage | Before and after each use, give your reel a quick inspection. Look for any loose screws, frayed lines, or other potential issues. |
| Optimizing on a Dime | Consider budget-friendly upgrades and accessories for your reel. These could include quality fly lines, reel covers, and line cleaners among others, to enhance your fishing experience without breaking the bank. |
Optimizing on a Dime: Budget-Friendly Upgrades and Accessories for Your Reel
🔷There are several accessories and upgrades you might consider to improve your fishing experience, even with a budget reel:
| Feature | Description |
| --- | --- |
| Quality Fly Line | Investing in a high-quality fly line can significantly improve your casting and fishing experience. It should be appropriate for the type of fishing you're doing and match well with your rod and reel. |
| Backing | Adding backing to your reel increases its line capacity, enabling you to handle fish that make long runs. |
| Spare Spools | Spare spools allow you to switch between different line types or weights without needing a whole new reel, which can be particularly useful for adapting to changing fishing conditions. |
| Reel Covers | Reel covers protect your reel when it's not in use, helping to prolong its lifespan. They are typically padded for extra protection. |
| Fly Line Cleaner | Regular use of fly line cleaner can help your fly line last longer and perform better. Cleaning removes dirt and grime that can impair the line's performance. |
🚩Remember, the goal with any accessory or upgrade should be to enhance your overall fishing experience. Choose options that will complement your specific needs and fishing style.
Real Angler's Reviews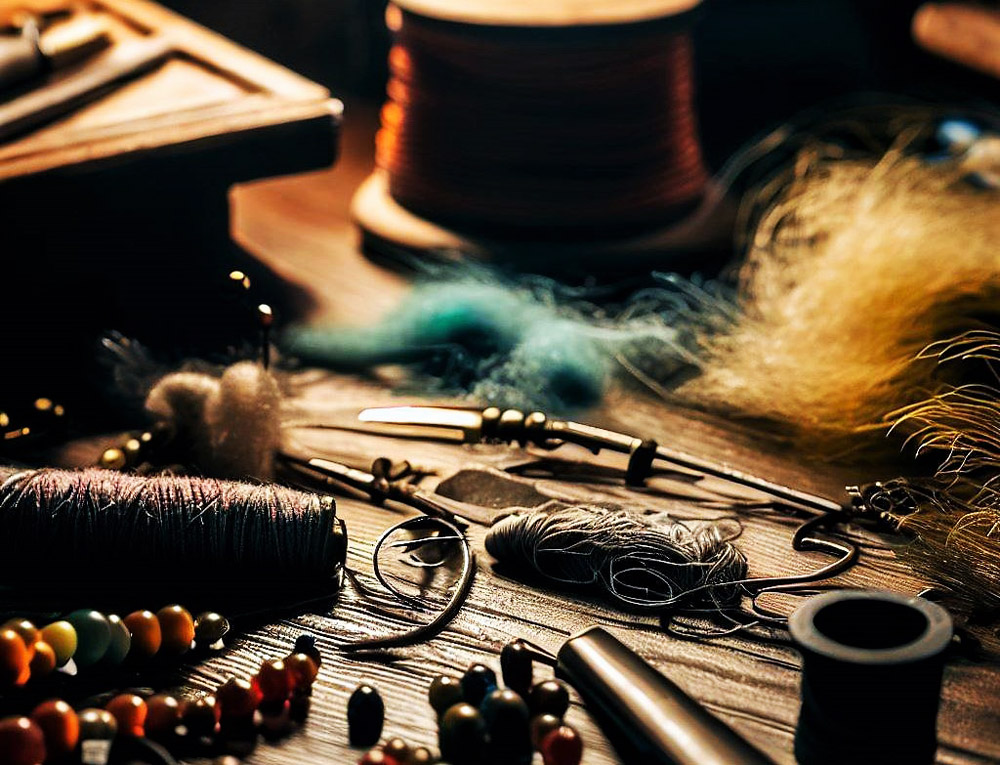 Straight from the Source: Anglers Share Their Experiences with Budget Reels
🟫Angler 1 on Reel A: "I was just starting out with fly fishing, and this reel was a dream to learn on. It's straightforward to use and surprisingly durable. I've caught everything from small trout to bigger bass with it, and it's held up beautifully."
🟨Angler 2 on Reel B: "As someone who often switches between freshwater and saltwater, I was looking for an affordable reel that could handle both environments. This reel has exceeded my expectations with its high line capacity and corrosion resistance. It's a bit heavy, but I think the versatility makes up for it."
♊Angler 3 on Reel C: "I do a lot of backpacking and fly fishing in remote locations, so I needed something light and simple. This reel is incredibly lightweight, making it the perfect companion on my trips. It's not as fancy as some others I've used, but it does the job and does it well."
In Action: How These Affordable Reels Perform in Real Fishing Scenarios
🔷These reels, despite their budget-friendly prices, have shown impressive performance in a variety of fishing scenarios:
☑️Reel D: The strong drag system and high line capacity have enabled anglers to handle powerful saltwater fish species, a feat often reserved for more expensive reels.
⬜Reel E: Its balance of features has proven its worth in diverse fishing situations. From calm freshwater streams to saltwater flats, it has provided consistent performance, affirming its status as an excellent all-rounder.
🚩While these reels might lack some of the top-tier features found in higher-priced models, their performance in real-world fishing situations testifies to their value. They offer reliable and effective solutions for both beginners and experienced anglers looking for budget-friendly options.
FAQ: Your Guide to Fly Fishing Reels Under $100
Conclusion: Discover Fly Fishing Reels for Less Than $100″
Recapping the Reel Deal: Value and Performance in Budget Fly Fishing Reels
In this exploration of budget-friendly fly fishing reels, we've discovered that price is not the sole determinant of quality or performance. Reels under the $100 mark can offer a remarkable value, combining sturdy construction, reliable drag systems, and satisfactory line capacities. They are more than capable of providing a fulfilling fly fishing experience for beginners and seasoned anglers alike.
Making Smart Choices: Finding the Reel that Best Fits Your Needs and Budget
As you embark on your fly fishing journey or look to expand your current gear collection, remember to think critically about your needs and budget. A higher price tag doesn't always mean a better fit for your personal fishing style. The best reel for you is the one that matches your fishing preferences, balances well with your rod, and suits the type of fishing you plan to do the most. Whether you're a weekend angler, a trout purist, or an adventurous saltwater enthusiast, there is a budget reel out there that's perfect for you.
Join the Discussion: Share Your Reel Stories and Queries
Fly fishing is as much a personal journey as it is a sport. And part of that journey includes finding the gear that works best for you. We hope this guide has shed light on the potential of budget-friendly fly fishing reels and how they can enhance your fishing experience without breaking the bank.
We invite you to share your own experiences, whether you've found a budget reel you love or have questions about choosing the right one. After all, the collective knowledge and experiences of our angling community are some of the best resources we have.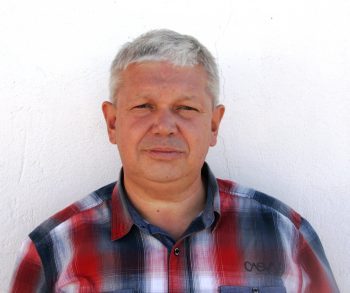 Sergio Smirnoff
Professional fisherman with 40+ years of experience.
Fishing and the ocean is a passion of my life. I am passionate about all kinds of sea fishing: fishing from the shore (spinning, float, baitcasting), from a boat, and spearfishing day and night.
I live in Tenerife (Canary Islands) for the last 10+ years and share my daily fishing experiences on my website. Many years of personal experience as a fisherman and the vast experience of my friends allow me to write professionally on any fishing topics (from choosing a flashlight and equipment to deep-sea fishing).
All of my advice is based on practical real-world experience and will be useful to both novice anglers and professionals.
Read more
about the author.
Affiliate Disclosure: FishReeler.com sometimes gets paid for listings, through sponsors or affiliate programs like Amazon, Ebay, Cabelas, Bass Pro Shop, Shimano, Daiwa, Rapala, Renn, Okuma, KastKing, etс. Clicking a link helps keep FishReeler.com free, at no extra cost to you!
About the author: Each article is verified by the fishing expert Sergio Smirnoff. The articles are written by professional and amateur fishermen with 20+ years of fishing experience.
Note: The views and opinions expressed in this article are those of the authors and do not necessarily reflect the official policy or position of any agency. The articles are for informational purposes only, share your opinions in the comments and join the fishing discussions, let's share our fishing experiences together!