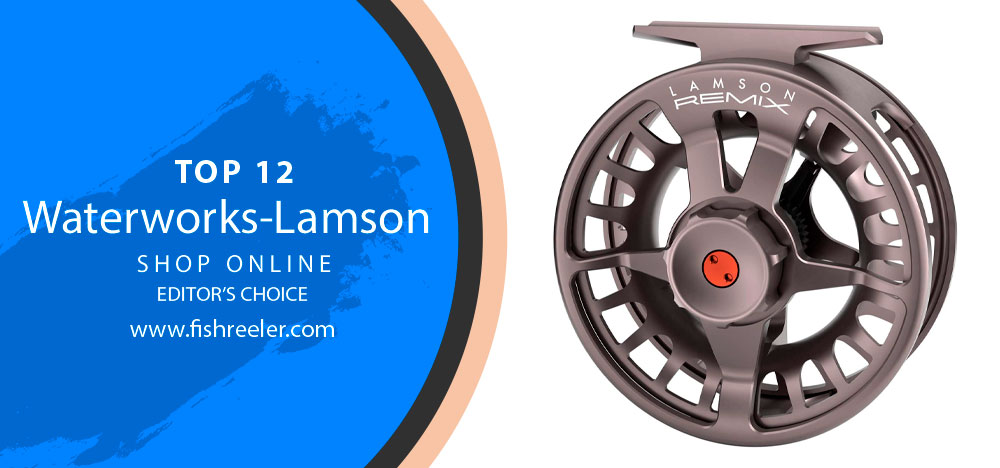 Reeling in the Big One: An In-Depth Review of Waterworks Lamson Fly Fishing Reels

There's something indescribably beautiful about standing waist-deep in a crystal-clear river, casting a fly line with rhythmic grace. But that serene moment can quickly turn frustrating if you're struggling with a subpar reel. I remember one particular trout that proved elusive for hours, teasing me with its shadowy flicker beneath the water's surface. After many futile attempts, I finally hooked it, only to experience the sinking disappointment of my reel seizing up midway through the fight. That experience underscored a truth I'd come to learn: a quality reel isn't just a piece of equipment; it's the silent partner in your fly fishing journey, one that can make or break the entire experience.
This brings us to the Waterworks Lamson company, a brand that has become synonymous with quality, reliability, and innovation in the fly fishing industry. They've been on the front lines of reel design and manufacture for years, perfecting the art of creating reels that don't just perform – they impress. Fly fishing enthusiasts have long vouched for Waterworks Lamson's commitment to crafting reels that not only meet but surpass angler expectations. And today, I'm here to dive deep into their offerings and share my insights about what makes their reels stand out in a sea of competitors.
This review will journey through several crucial aspects of the Waterworks Lamson reels. We'll embark on a detailed exploration of their design and build quality, with an emphasis on the company's unique features and patented technologies. From there, we'll venture into the realm of performance, testing these reels in various conditions and against various fish types. Next, we'll tackle the longevity and maintenance aspect of the reels, before finally taking a closer look at whether these reels truly offer value for money.
From Humble Beginnings to a Titan of Tackle: The Waterworks Lamson Story

Our journey begins in the early 1990s, tucked away in the beautiful city of Boise, Idaho, where Waterworks Lamson was born. Initially, they were two separate entities – Waterworks, dedicated to the exploration of advanced pressure-cast aluminum techniques, and Lamson, a bicycle component manufacturer known for their robust and efficient disc brakes. When these two companies merged, they brought their unique strengths together, resulting in a distinct philosophy: to create fly fishing reels that combined mechanical simplicity with high-performance materials.
Waterworks Lamson's central philosophy revolves around the idea that "complexity is easy, simplicity is hard." This motto has driven the company to design and produce reels that are intuitively easy to use while boasting a build quality and performance that are anything but simplistic. This innovative approach has earned them a spot among the industry's respected names.
As Waterworks Lamson grew, they maintained a sharp focus on the principles of function, craftsmanship, and innovation, propelling them from a small operation to a brand of international repute. The journey hasn't been without its challenges, but the commitment to delivering high-quality and robust reels to anglers worldwide has seen the company overcome hurdles and continue to grow and evolve.
Over the years, Waterworks Lamson has released a host of reel models that have resonated with anglers of all skill levels. The Lamson Guru Series II, for instance, became an instant hit for its unparalleled combination of affordability, durability, and lightness. The Waterworks-Lamson Speedster S Series, with its enhanced spool geometry for improved retrieve rates, not to mention its immaculate, sleek design, has also been a revelation for many fly fishers.
The Lamson Liquid reel, celebrated for its American-made quality at an entry-level price point, showed the company's commitment to serving anglers of all budgets without compromising on the core elements of its design philosophy. And who could forget the iconic Lamson Litespeed reel, with its reputation for superior balance, high retrieve rate, and a drag system that's as smooth as silk?
🚩In every model they've produced, Waterworks Lamson has showcased their commitment to quality, performance, and innovation – qualities that continue to anchor their esteemed reputation in the fly fishing world.
Your Essential Companion: Unraveling the Significance of a Superior Fly Fishing Reel

When it comes to the sport of fly fishing, your reel is more than just a tool. It's your sidekick, an extension of your arm, an integral player in the delicate dance between you and the fish at the other end of your line. A well-crafted reel becomes a silent partner that assists in line control, helps you effectively battle fish, and provides stability and balance to your rod.
A fly fishing reel's primary role is to hold your line and backing. But its responsibilities don't stop there. When you hook a fish, especially a strong, hard-running species like a salmon or a bonefish, the reel's drag system comes into play. This system applies resistance to the line as the fish tries to swim away, preventing line breakage and allowing you to tire the fish out in a controlled manner. A smooth, reliable drag system is a critical feature in any quality reel, turning what could be a frustrating lost catch into a triumphant capture.
The reel also plays a vital role in line retrieval. Have you ever had a fish run straight toward you after being hooked? In such cases, a reel with a high retrieval rate – the amount of line reeled in per single revolution of the handle – can mean the difference between keeping the line tight (and the fish hooked) and a fish swimming free.
A good reel further contributes to the balance of the rod. Too heavy, and it might make your rod tip rise, causing fatigue over time. Too light, and it could make your rod tip-heavy, affecting casting accuracy and control.
So, what should you look for in a quality reel? Firstly, consider the reel's build and material. Is it corrosion-resistant? Does it have a robust construction capable of withstanding the rigors of fly fishing? Secondly, pay attention to the drag system. Is it smooth and easily adjustable? A sealed drag system is often preferable, as it's protected from grit, sand, and salt.
Then, consider the reel's weight. Is it well-balanced with your rod? Remember, your comfort matters during those long hours on the water. Lastly, the reel's line capacity is vital, particularly if you're targeting species known for long, powerful runs. It's crucial that the reel can accommodate enough backing and line for your fishing needs.
🚩Understanding the significance of a superior fly fishing reel and the key features to look for can make all the difference in your angling experience. It could transform a challenging struggle into a seamless dance on the water, redefining your connection with the art of fly fishing.
First Encounter: Unboxing and Initial Impressions of Waterworks Lamson Reels

The anticipation that accompanies the arrival of a new piece of fishing gear is unparalleled, and my Waterworks Lamson reel was no exception. When the package finally arrived, the first thing I noticed was its simplicity. Encased in a straightforward, environmentally friendly cardboard box, it was clear that Waterworks Lamson puts their main focus where it truly matters – on the reel itself.
As I opened the box, I was greeted with the sight of the reel, meticulously tucked in a soft, drawstring pouch – a nice touch for storing and protecting the reel when it's not in use. Alongside the reel, there was an informative user guide detailing the maintenance instructions, warranty details, and spool-changing methods. I appreciated this emphasis on educating the user, a nod to Waterworks Lamson's commitment to customer satisfaction.
Lifting the reel out of its pouch, the first thing that struck me was its aesthetic appeal. Depending on the model, you'll find different finishes, but each one is undeniably elegant, showcasing a beautiful blend of form and function. The precise, clean lines and the smooth finish gave an immediate impression of a high-quality product that was meticulously crafted.
Running my fingers over the reel, I was impressed by its lightweight yet solid feel. It was clear that every detail of this reel was designed with intentionality, from the ergonomic handle to the well-engineered spool release mechanism. The reel felt comfortable in my hand, a promise of effortless handling during long fishing sessions.
The sound of the reel is also noteworthy. When I turned the handle, it produced a smooth, satisfying hum that any fly fisher would recognize – the quiet promise of a drag system eager to do its job.
🚩Overall, the unboxing experience and initial evaluation of the Waterworks Lamson reel echoed what the brand stands for – thoughtful design, premium quality, and a focus on the angler's experience. It was clear that this reel wasn't just a tool but a carefully crafted companion for my fly-fishing adventures.
What Is The Best Fly Reel?

🟨I rate the fly reel on 6 characteristics
🆔Manufacturer. For me, the best fly reel manufacturer is Waterworks-Lamson.
🆔About this company. The roots of Waterworks-Lamson date back to 1955 when a group of its founders started producing Bicycle stars and pedals. 40 years later, in 1995 the management adopted the idea of launching the production of fly fishing reels. In a short period of time, the company's engineers and technologists had to rethink the entire process of creating fly fishing reels and start production "from scratch". Now the company is known all over the world for its innovative ideas and bold design of its products. At the moment Waterworks-Lamson is a leader in the development and production of premium fly fishing reels.
Despite the complexity of the technical design of fly fishing reels, the company managed to minimize the number of parts used in them without any consequences for their operation. Waterworks-Lamson reels perfectly resist the effects of the environment, they cope with the ingress of salt and fresh water on them. The brake mechanism is incredibly reliable. Waterworks-Lamson is, first of all, attention to the smallest details.
🆔Weight and size. This is a very important parameter. You should choose the reel based on the weight of your rod. The weight can be more or less than the reel. It is important that there is a balance. If you don't pay attention to this fact, then you will then have problems during fishing. The rod will be unbalanced and it will be difficult for you to hold it. What should you do? Find out the weight of your rod and choose a reel based on it.  It is better if the reel is larger than the weight of your rod. It is also worth taking into account the weight of the fishing line. To make fishing easy, the line must match the weight of the reel. If you take these factors into account, then your fishing will be easy and you will get your catch, otherwise, fishing will cause trouble.
🆔Construction. You should pay attention to the drum. They all have a round shape, but each has pros and cons. It can also be called an arbor. This is a cylindrical part and it is located in the center. It goes from the center of the reel to its base. And its task is to hold the fishing line. I would advise choosing a reel that can store a lot of fishing line. But the standard coils have a narrow frame. Thus, the fishing line fits very tightly. But now there are a lot of models that have wide frames and can accommodate a thick or long fishing line.
🆔Line Weight and Size. All reels have capacitance to the line of flight. It isn't recommended to go beyond these values. You need to choose a line according to the drum. The manufacturer indicates the recommended cord within two classes, for example, 3-4, on the packaging and on the coil itself.
🆔Quality. Quality is one of the important factors when choosing a reel. The high-quality reel will serve you for many years and make your fishing carefree. The main thing is to take into account all the factors when choosing and everything will work perfectly.
🆔Drag System. The drag system is needed to prevent the fish from pulling the entire line. This is especially important when fishing for large fish. During the fight, the fish can pull the entire line. The drag system doesn't allow the fish to pull the line much. You resist the fish and pull it closer.
🎦Useful video for understanding fly fishing reels.
| Image | Product | Brand | Link |
| --- | --- | --- | --- |
| | Waterworks-Lamson Liquid Fly Reel (Smoke, 3+) | LAMSON | |
| | Waterworks-Lamson Guru S Fly Fishing Reel | LAMSON | |
| | Waterworks-Lamson Speedster Fly Fishing Reel, Grey/Orange (#3.5 (9-10 Wt. Lines)) | Lamson | |
| | Waterworks-Lamson Guru Series II Fly Reel 2 Grey/Orange | Waterworks-Lamson | |
| | Lamson Litespeed G5 Fly Reel (2) | LAMSON | |
| | Waterworks Force -7+ SL Reel Series II Thermal | LAMSON | |
| | Waterworks-Lamson Remix Fly Fishing Reel | LAMSON | |
| | Waterworks Force -5+ SL Reel Series II Flash | LAMSON | |
| | Lamson Force SL Series II Fly Fishing Reel WF8 | LAMSON | |
| | Lamson Litespeed Micra 5 Reel - 3.5 | LAMSON | |
| | Waterworks-Lamson Guru S Series Fly Reel - New 2020 | Waterworks-Lamson | |
| | Lamson Liquid Fly Reel (Smoke, 5+) | LAMSON | |
1# Waterworks-Lamson Liquid Fly Reel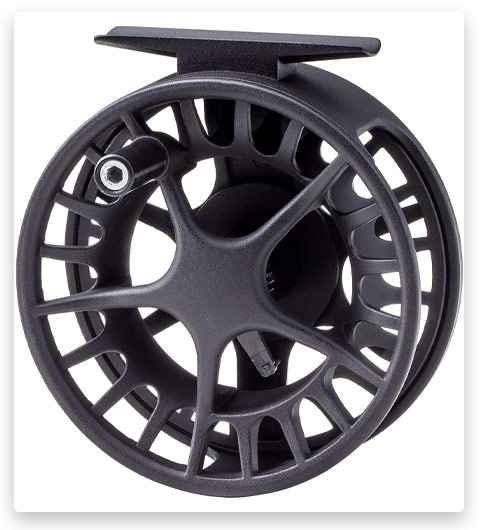 View on BassProShop View on Amazon
Waterworks-Lamson Liquid Fly Reel: The Perfect Blend of Quality and Affordability
The Waterworks-Lamson Liquid Fly Reel represents the perfect balance between quality and affordability. Made in the USA, this reel promises exceptional performance and reliability, living up to the Waterworks Lamson reputation of providing top-tier fishing gear at a price that's accessible to all.
Constructed from die-cast aluminum, the Liquid reel offers a level of durability typically reserved for pricier models. Its robust frame and spool resist corrosion, making it a great choice for both fresh and saltwater fishing. Despite its strong build, the reel maintains a lightweight feel, minimizing arm fatigue during long days on the water.
What sets the Liquid Reel apart is its innovative design. It features a large arbor for increased line retrieval rates, allowing you to keep up with fast-swimming fish. The unique porting pattern on the reel's frame reduces the overall weight while ensuring optimal balance when paired with your favorite fly rod.
The Liquid reel boasts Waterworks-Lamson's patented conical drag system, designed to deliver smooth and consistent drag pressure. The system reduces the start-up inertia, preventing line breakages when a fish makes a strong, sudden run. This ensures a smoother, more enjoyable fishing experience.
One of the highlights of the Liquid reel is its easy maintenance. Thanks to its simplistic design, the reel can be quickly disassembled and reassembled for routine cleaning or maintenance. This means less time fussing with your gear and more time casting your line.
The Waterworks-Lamson Liquid Fly Reel comes in a variety of sizes, making it adaptable to a range of fishing situations. Whether you're targeting small brook trout or larger bass, there's a Liquid reel that fits the bill. It's also available in three color options: black, burnt orange, and vapor (metallic silver), so you can choose a look that suits your style.
2# Waterworks-Lamson Guru S Series Fly Reel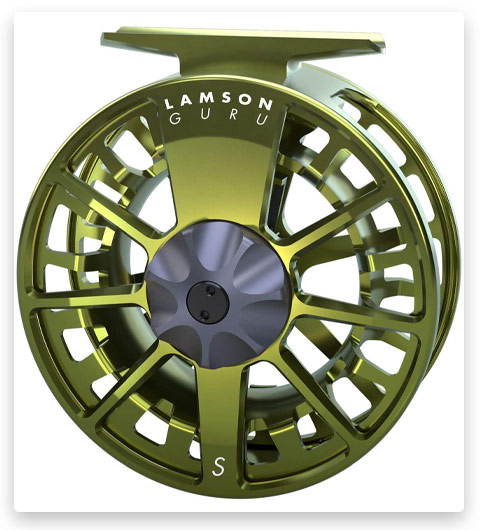 View on BassProShop View on Amazon
Waterworks-Lamson Guru S Series Fly Reel: The Ultimate in Performance and Durability
The Waterworks-Lamson Guru S Series Fly Reel is a testament to precision and performance. This meticulously crafted piece of equipment showcases the culmination of years of innovation and expertise that Waterworks Lamson has become renowned for in the fly fishing industry.
The Guru S Series Reel is machined in the USA from solid bar stock aluminum. This gives it exceptional strength and durability, ensuring it can withstand the rigors of the most challenging fishing environments. The reel's corrosion-resistant finish adds an extra layer of protection, extending its lifespan and preserving its sleek, modern aesthetic.
The large arbor design of the Guru S Series reel offers a significant advantage in line retrieval speed, ensuring you're ready for those fast-paced fishing moments. Its porting pattern has been refined to reduce weight while increasing structural strength, making it one of the lightest yet most robust reels in its class.
The reel houses the Waterworks Lamson signature sealed conical drag system, delivering smooth, consistent drag pressure across the entire range. This system is maintenance-free and boasts zero start-up inertia, offering you a seamless and reliable experience, no matter the size or strength of your catch.
Available in a variety of sizes, the Guru S Series reel caters to a wide range of fly fishing applications, from targeting small freshwater species to chasing larger, more aggressive saltwater fish. Its versatility, combined with its superior build quality, makes it a preferred choice among seasoned anglers.
One of the key features of the Guru S Series is its easy spool changeability. The spool is easily removed with a simple push and turn of the release knob, allowing you to change lines quickly and efficiently, a boon when fishing conditions change suddenly.
The Guru S Series comes in two attractive color options, the classic Guru Blaze Orange and the stealthy Guru Black. These vibrant hues not only look great but also add an element of personalization to your fishing gear.
3# Waterworks-Lamson Speedster Fly Fishing Reel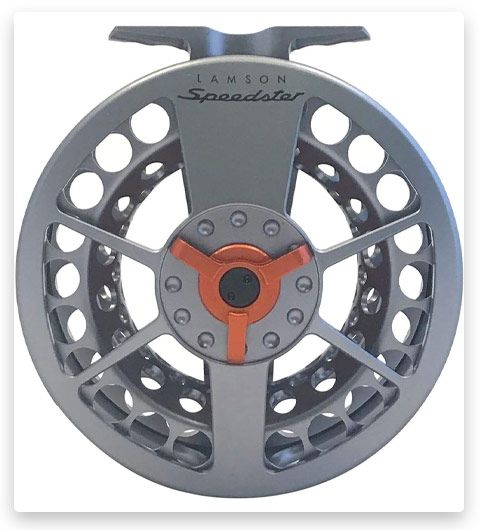 View on BassProShop View on Amazon
Waterworks-Lamson Speedster Fly Fishing Reel: Superior Speed and Sleek Design
The Waterworks-Lamson Speedster Fly Fishing Reel is a fusion of style, efficiency, and outstanding performance. Built for angler who demands speed and agility in their equipment, this reel embodies the technological prowess and craftsmanship that Waterworks Lamson is known for.
The Speedster boasts a fully machined, lightweight aluminum frame and spool. Its hard alox finish lends it an elegant and enduring aesthetic while providing superior resistance against corrosion. The precision of its construction is evident in every detail, reflecting Waterworks Lamson's commitment to quality.
The hallmark of the Speedster reel is its super-high retrieve rate, achieved by its extra-large arbor and narrow spool. This design allows for rapid line pick-up and reduces line memory, enhancing your overall fishing experience. The porting pattern has been carefully created to minimize weight, adding to the reel's overall agility.
At the heart of the Speedster is Waterworks Lamson's patented sealed conical drag system, providing a smooth, consistent drag. Whether you're wrestling a feisty trout or a robust salmon, this system ensures that you can exert optimal control with minimal start-up inertia.
Offered in a variety of sizes, the Speedster caters to all fishing adventures, from small creek fishing to big game saltwater angling. Its versatility makes it a valuable addition to any angler's gear collection.
Ease of use is a prominent feature of the Speedster reel. It offers a maintenance-free drag system and easy left-to-right hand conversion. The ergonomic handle ensures a comfortable grip during prolonged use, enhancing its user-friendly appeal.
The Speedster exudes a sleek, modern aesthetic. With its immaculate design and vibrant finish, it's a reel that combines practicality and style, making you stand out on the water.
4# Lamson Guru Series II Fly Fishing Reels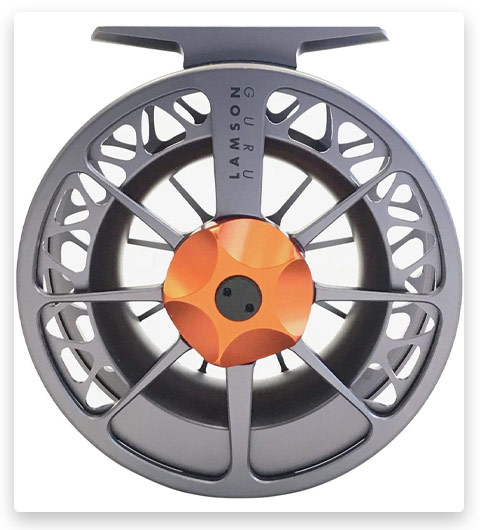 Looking for a solid and attractive fly reel? This model is what you need. It is made of aluminum and steel. This material is classic. It resists corrosion and rust. Aluminum is a durable material. The coil will serve you for many years. The drag and drop system works smoothly. It has a conical shape. Portable and lightweight reel. There is an instruction that shows how to use the coil. But you probably won't need it. The reel is easy to use and you will immediately understand how it works. Thanks to the lightweight and convenient handles, you will not have any discomfort while fishing with this reel. Easy to wash, you can just rinse underwater, no need to use detergents.
5# Lamson Litespeed G5 Fly Reel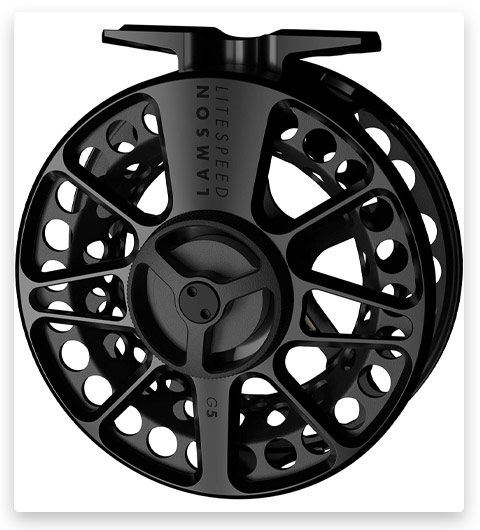 This is the same reel that is small but looks great. It doesn't have bright colors, but it has easy processing. I like its handle, it's even bigger now. This allows you to place a large coil. This model is durable. You can use it for many years. The reel weighs 5.9 oz. You will like the adjustability of the coil. You can configure the number of drags that you need.
6# Lamson Force SL Series II Fly Fishing Reel WF4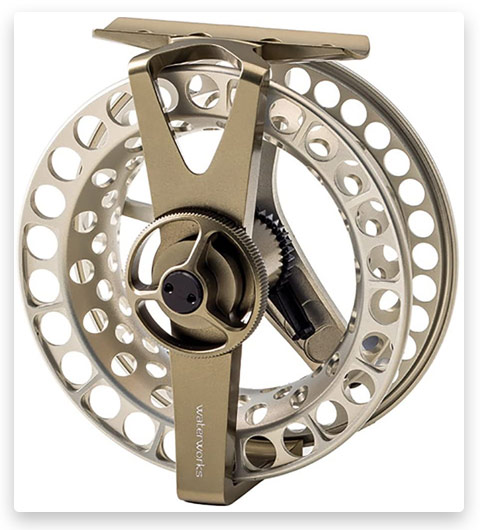 You immediately notice how this reel looks like. It has a nice minimalist design. I can say that the coil has a fairly strong handle, although it is thin. Also, the drag handle is also thin. The reel is lightweight. But the device can withstand drag perfectly. Much better than many reels I can say. The reel material is durable and resists rust. It is made of stainless steel and aluminum. It has a sealed conical resistance system.
7# Waterworks-Lamson Remix Fly Fishing Reel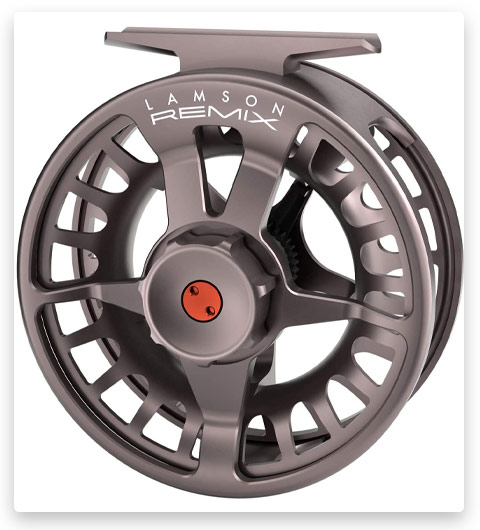 View on BassProShop View on Amazon
The material of this reel indicates that the device will serve you for many years. It is made of stainless steel and aluminum. The material provides structural rigidity. The coil has a sealed conical resistance. It has a narrow format and a U-shaped arbor. It helps in the control of the line. For an affordable price, you will get excellent quality.
8# Waterworks-Lamson Force SL Series II Fly Fishing Reel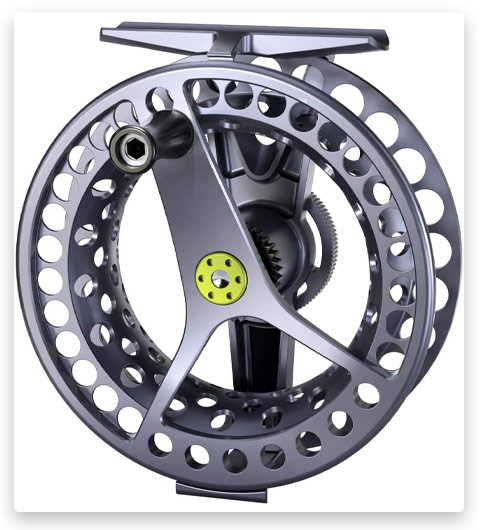 This coil is distinguished by its lightness. The manufacturer increased the arbor. This was done to increase line extraction more. The reel doesn't add weight to gain speed. The extraction speed is related to the weight of the reel. The coil design looks stylish and attractive. Although this is not an important factor, it is also a plus of the reel.
9# Lamson Force SL Series II Fly Fishing Reel WF8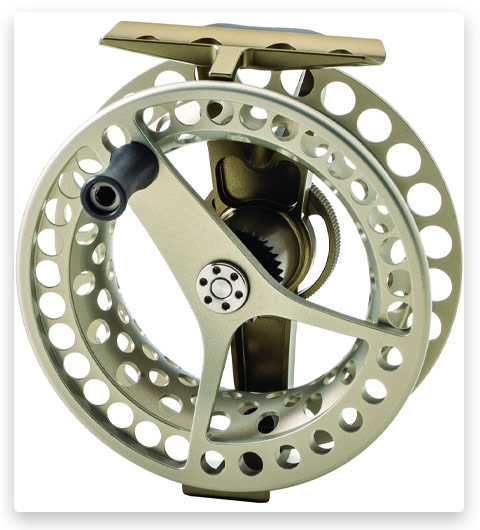 The reel has a space frame, which is combined with CNC-carved cross-sections. This is necessary in order to eliminate weight and not lose strength. You will be able to apply pressure on the fish as you can pick up the load of the fly. And at the same time, you will not need to put in a lot of effort. The handle is comfortable and has a high grip. Material stainless steel and aluminum. They provide durability, resist corrosion, and rust.
10# Waterworks Lamson LS-3 Reel Micra 5 Litespeed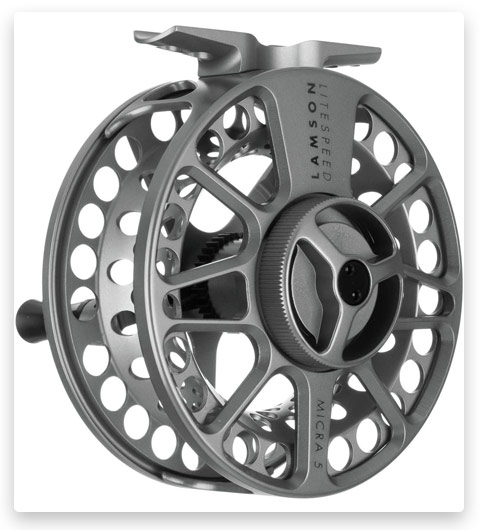 Litespeed is one of the most popular reels in recent times. I believe that this is a very light reel. I can say one of the easiest. This version of the coil has a higher extraction speed. For a better grip, there is a handle that manufacturers have improved. The reel is narrower and the frame is strong. In order to save weight, the manufacturer integrated the resistance housing into the frame.
11# Lamson Guru Series II Fly Fishing Reels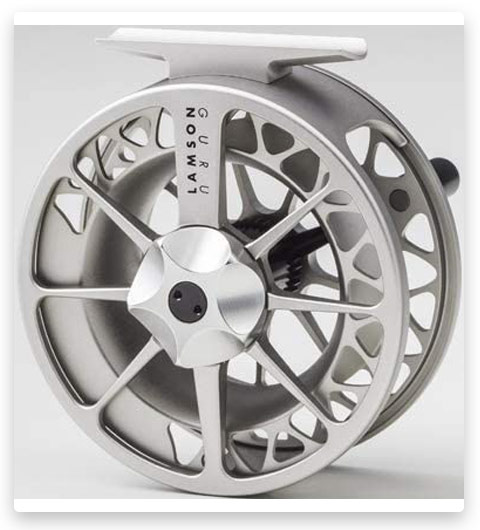 Guru is known how a high-quality and reliable drum. Manufacturers have updated the reel for even better performance. For structural stability, a curved cross-section arbor was introduced. The counterbalance allows you to reduce the weight and improve the drying of the line. The weight of the coil is reduced due to the wide frame. A transfer was opened to increase the extraction speed. The reel is made of durable materials such as stainless steel and aluminum. The process of dragging the reel is smooth. I like the handles on the reel. They are comfortable and flat. There is no tension in the body because of them. After use, you can simply rinse underwater.
12# Waterworks-Lamson Liquid Fly Fishing Reel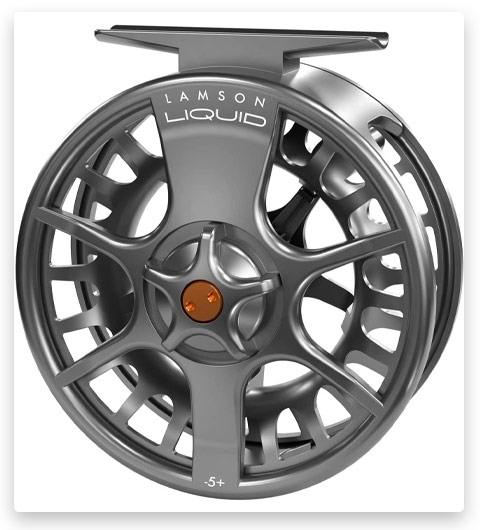 A reel is suitable for both beginners and professionals. It has a conical drag system that works perfectly. It keeps the weight of the coil itself to a minimum. It is sealed and thus doesn't allow the reel to get dirty. Now you need less time to wind the line. The disk surface is quite large. This is necessary for good braking ability when you need it. The handle is soft, comfortable to hold. The reel is made of a material that resists rust. This is die-cast aluminum. This means that the device will serve you for many years without damage.
A Closer Look: Examining the Craftsmanship of Waterworks Lamson Reels

Let's now delve deeper into the design and build quality of the Waterworks Lamson fly fishing reels, areas where the brand truly shines. The reels are a testament to thoughtful engineering, with every detail displaying a delicate balance between aesthetic appeal and functional superiority.
The reel's body and spool are constructed from premium aluminum, resulting in a robust yet lightweight feel. This material is well-loved in the industry for its corrosion-resistant properties, making the reel a suitable companion for both freshwater and saltwater fishing adventures. Furthermore, the reels are machined, not die-cast, a production method that allows for precise construction and a higher strength-to-weight ratio.
The craftsmanship on display is undeniable, from the sleek lines and smooth finish to the impeccably balanced spool. The brand takes pride in its in-house manufacturing process in Boise, Idaho, maintaining control over the quality and ensuring each reel that leaves its hands meets its high standards.
One of the standout features of Waterworks Lamson reels is their patented conical drag system. Unlike the traditional disc drag system found in many reels, Waterworks Lamson's drag system has a pair of matched cones, which provides a more consistent drag pressure, reduces startup inertia, and increases overall smoothness. It's sealed as well, providing extra protection from water, grit, and sand.
The weight and size of Waterworks Lamson reels are optimized for balance and comfort. Depending on the specific model, you'll find that these reels often weigh less than their competitors, yet they don't compromise on line capacity or durability. This lightweight characteristic reduces fatigue during long casting sessions and provides a balanced feel when paired with the appropriate rod.
🚩Overall, Waterworks Lamson's design approach showcases a meticulous marriage of function and form. The use of high-quality materials, an innovative drag system, and a keen focus on user comfort set these reels apart in a crowded marketplace, embodying the company's commitment to excellence in fly fishing equipment.
Putting it to the Test: A Comprehensive Performance Evaluation of Waterworks Lamson Reels
To truly understand the performance of Waterworks Lamson reels, I took them out for a series of tests in various fishing conditions and against a range of fish types. These reels, no matter the model, proved to be exceptional companions in every situation.
I started with river fishing for trout, a scenario that demanded precision, and the reel didn't disappoint. The lightweight construction coupled with the balanced design allowed for accurate casts, and the superior line control made managing swift currents a breeze. The reel also held its own during lake fishing for bass, where the smooth drag system proved invaluable when battling the hard-pulling fish.
The reel's performance remained impressive during coastal fishing trips, where the corrosion resistance of the aluminum construction really shone. Even after several encounters with saltwater, there was no visible corrosion, and the reel maintained its smooth operation.
Weather conditions varied from sunny to windy to the occasional drizzle, but the reel's performance was consistently reliable. The sealed drag system demonstrated its worth by keeping out grit and water, maintaining its smooth operation even in less-than-ideal conditions.
One of the standout features during my tests was the patented conical drag system. The drag was not only smooth but also highly responsive and easy to adjust, allowing me to fine-tune the resistance quickly when fighting different fish. Whether I was handling a swift trout or a hard-charging bass, the drag system performed flawlessly, providing just the right amount of resistance.
The spool capacity was ample for a variety of fishing situations. I never found myself worrying about running out of line, even when battling fish known for their long runs. Moreover, the line retrieval rate was impressive. The large arbor design of the reel helped reel in slack quickly, which proved especially useful when fish darted towards me after being hooked.
Comparing Waterworks Lamson reels to other products on the market, it's clear why they have such a solid reputation. They offer a level of performance, durability, and attention to detail that often surpasses their competitors. While some reels might match individual aspects of Waterworks Lamson's offerings, few can boast the same blend of precision engineering, innovative design, and reliable performance.
🚩After extensive testing, it's clear that Waterworks Lamson reels aren't just built to impress on the shelf – they're designed to excel in the real world, performing brilliantly across various fishing conditions and scenarios. Whether you're a novice angler or a seasoned pro, these reels prove to be reliable, efficient, and an absolute joy to use.
Built to Last: Durability and Maintenance Insights for Waterworks Lamson Reels

Durability is a crucial aspect of any fishing gear, and in this regard, Waterworks Lamson reels continue to impress. Over the course of many fishing trips, and against a myriad of environmental conditions, these reels have proven to be exceptionally resilient.
The use of high-quality aluminum in their construction lends a significant advantage. Not only does this material resist corrosion – an essential attribute for any reel that encounters water regularly – but it also stands up remarkably well to general wear and tear. After extensive usage, my reel shows only minimal signs of use, retaining its aesthetic appeal and smooth operation.
One potential concern for any reel user is the longevity of the drag system, but Waterworks Lamson's patented sealed conical drag system shows no signs of letting up. The sealed design protects the drag components from grit, water, and other harmful elements, contributing to their consistent performance and longevity. Even after battles with several hard-fighting fish, the drag continues to operate smoothly, with no signs of faltering.
In terms of maintenance, Waterworks Lamson reels score high. The sealed drag system requires minimal maintenance, which is a big plus for any angler. General cleaning is a breeze – a simple rinse with fresh water after fishing, especially in saltwater conditions, is enough to keep the reel in top shape. The user guide provides detailed instructions for those who want to go a step further and disassemble the reel for a deep clean or for part replacement.
If part replacement is ever necessary, the modular design of Waterworks Lamson reels comes in handy. Individual parts can be easily ordered and replaced without having to send the reel in for repair. Additionally, the company's customer service is reputedly responsive and helpful, providing assistance in the rare event of a malfunction or necessary repair.
🚩All in all, Waterworks Lamson reels deliver not only in terms of immediate performance but also in their durability and ease of maintenance. This balance between resilience and user-friendly design underscores the brand's commitment to providing long-lasting, quality products that stand up to the rigors of fly fishing while remaining accessible to anglers of all skill levels.
Worth Every Penny: Evaluating the Value for Money of Waterworks Lamson Reels

In the world of fly fishing gear, value for money is a critical consideration. In this regard, Waterworks Lamson reels stand tall. While they may not be the cheapest option on the market, the quality, performance, and durability they deliver justify the price tag.
The reels' price reflects the superior materials used in their construction, the patented technology they incorporate, and the meticulous craftsmanship evident in every detail. When you purchase a Waterworks Lamson reel, you are investing in a product that has been carefully engineered to provide an optimal fishing experience. You're getting a reel that is lightweight yet robust, beautifully designed, and capable of performing flawlessly in a variety of fishing conditions.
Moreover, when you factor in the reel's longevity, the value proposition becomes even more compelling. Due to their sturdy build and minimal maintenance requirements, Waterworks Lamson reels have an extended lifespan compared to cheaper, less durable alternatives. Over time, what might seem like a higher upfront cost becomes a more cost-effective investment.
In comparison with competing products, Waterworks Lamson reels hold their own. Yes, there are less expensive reels on the market, but few can match the consistency, performance, and quality of Waterworks Lamson. At the same time, while there are more costly options available, they often don't offer significantly more in terms of features or durability.
🚩It's also worth considering the company's excellent customer service when evaluating the reel's value for money. Their commitment to ensuring customer satisfaction adds an additional layer of value to the product.
Weighing the Odds: Pros and Cons of Waterworks Lamson Reels

In any comprehensive review, it's essential to highlight the strengths and weaknesses of the product, and Waterworks Lamson reels are no exception. Here is a summary of the pros and cons that I've observed throughout my experiences with these reels.
🔷Pros:
Crafted from premium aluminum, these reels are sturdy, lightweight, and corrosion-resistant, making them suitable for both freshwater and saltwater fishing.
The patented conical drag system delivers smooth, consistent performance, while the large arbor design ensures rapid line retrieval.
These reels are built to last, withstanding a variety of environmental conditions and requiring minimal maintenance.
The sleek design and meticulous craftsmanship give these reels a visually appealing look that matches their superior performance.
Waterworks Lamson offers responsive and helpful customer service, providing an additional layer of assurance to your purchase.
🔶Cons:
The reels are an investment, priced higher than many other options on the market. However, the quality, performance, and durability they deliver make it a worthwhile investment.
While replacement parts can be easily ordered, they may take time to arrive, and some users might find the process of disassembling and reassembling the reel challenging.
Waterworks Lamson reels would be ideal for serious anglers who value quality, performance, and durability, and who are willing to invest in a reel that will deliver an optimal fly fishing experience and stand the test of time. The lightweight design would appeal to those who engage in long casting sessions, and the smooth drag system would benefit those who frequently battle hard-fighting fish.
On the other hand, these reels may not be suitable for beginners who are still testing the waters of fly fishing and looking for a more budget-friendly entry-level reel. Furthermore, those who prefer readily available replacement parts or who do not feel comfortable maintaining their reel may wish to consider other options.
🚩In conclusion, Waterworks Lamson reels have far more strengths than weaknesses. The minor cons can be easily outweighed by the significant benefits these reels provide, making them a solid choice for anyone serious about their fly fishing game.
The Catch of the Day: Final Verdict on Waterworks Lamson Reels

After an extensive review and hands-on experience with Waterworks Lamson reels, it's clear that they are a superior choice in the world of fly fishing equipment. Their blend of top-tier materials, precision engineering, innovative features, and excellent customer service makes them stand out in a crowded market.
Based on my evaluation, I offer the following ratings:
Performance: 9.5/10 – The smooth operation, precision casting, and excellent line control offer a top-notch fishing experience.
Durability: 9.5/10 – With high-quality aluminum construction and a sealed drag system, these reels are built to last, standing up to harsh conditions and frequent use.
Design and Craftsmanship: 9/10 – Sleek design combined with meticulous attention to detail adds an appealing aesthetic element to the robust functionality.
Value for Money: 8.5/10 – While Waterworks Lamson reels come with a higher price tag, the superior quality and longevity they offer make them a worthwhile investment.
Maintenance: 8/10 – With minimal upkeep requirements and a user-friendly design, these reels are relatively easy to maintain. However, beginners may find the part replacement process a bit complex.
Overall, I'd highly recommend Waterworks Lamson reels to anyone serious about fly fishing. They're an investment for sure, but one that will deliver consistent performance, withstand the rigors of regular use, and elevate your overall fishing experience. While they may not be the best fit for absolute beginners or those on a tight budget, for the discerning angler who values quality and performance, they're a catch worth considering.
In a sea of options, Waterworks Lamson reels shine brightly. They've made their mark, and it's a mark that speaks of quality, durability, and a genuinely rewarding fishing experience.
FAQ: Expert Review on Waterworks Lamson Fly Fishing Reels
Casting Off: Final Thoughts on Waterworks Lamson Reels

I can say with confidence that one of the best fly fishing reels is produced by the Waterworks-Lamson brand. I myself use a reel of this type from this company and haven't once regretted my choice. I think you will make sure for yourself the quality and durability of this product!
Having delved deep into the realm of Waterworks Lamson reels, it's apparent that these reels are more than just tools; they are a testament to the beauty of craftsmanship, the allure of innovation, and a clear understanding of an angler's needs. From the history of the company to the construction of the reels, the meticulous attention to detail is evident and laudable.
This journey into the world of Waterworks Lamson has been enlightening, showcasing that these reels are more than worth the investment. They are not merely pieces of equipment but rather companions for the journey every angler embarks upon each time they cast their line.
However, as any angler knows, fishing is a deeply personal experience, one that can't be entirely captured by someone else's review. So, I invite you to make your own cast with a Waterworks Lamson reel. Experience its smooth operation, its rugged durability, and its impressive performance firsthand. Whether you're an experienced fly fisher or just getting your feet wet, these reels offer a memorable angling experience.
Finally, I invite you to share your own experiences. Tell us about your biggest catch with a Waterworks Lamson reel, the conditions you've put it through, or how it's held up over time. Your stories, tips, and insights will help other anglers make informed choices and enrich our fishing community. Let's continue the conversation – after all, isn't that what fishing's all about?
In conclusion, Waterworks Lamson reels are a testament to quality, innovation, and the joy of fly fishing. They're a worthy investment for anyone who cherishes the time they spend by the water, rod in hand, and a world of possibilities swimming beneath the surface. So, why not reel in your own Waterworks Lamson experience? The water's fine, and the fish are waiting.
Tags: #waterworks lamson / #waterworks lamson reels / #lamson reels / #lamson fly reels / #lamson liquid fly reels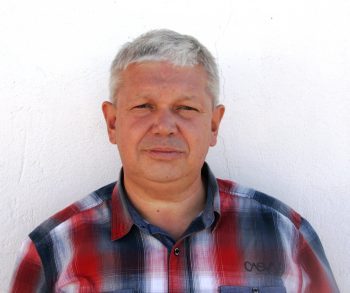 Sergio Smirnoff
Professional fisherman with 40+ years of experience.
Fishing and the ocean is a passion of my life. I am passionate about all kinds of sea fishing: fishing from the shore (spinning, float, baitcasting), from a boat, and spearfishing day and night.
I live in Tenerife (Canary Islands) for the last 10+ years and share my daily fishing experiences on my website. Many years of personal experience as a fisherman and the vast experience of my friends allow me to write professionally on any fishing topics (from choosing a flashlight and equipment to deep-sea fishing).
All of my advice is based on practical real-world experience and will be useful to both novice anglers and professionals.
Read more
about the author.
Affiliate Disclosure: FishReeler.com sometimes gets paid for listings, through sponsors or affiliate programs like Amazon, Ebay, Cabelas, Bass Pro Shop, Shimano, Daiwa, Rapala, Renn, Okuma, KastKing, etс. Clicking a link helps keep FishReeler.com free, at no extra cost to you!
About the author: Each article is verified by the fishing expert Sergio Smirnoff. The articles are written by professional and amateur fishermen with 20+ years of fishing experience.
Note: The views and opinions expressed in this article are those of the authors and do not necessarily reflect the official policy or position of any agency. The articles are for informational purposes only, share your opinions in the comments and join the fishing discussions, let's share our fishing experiences together!