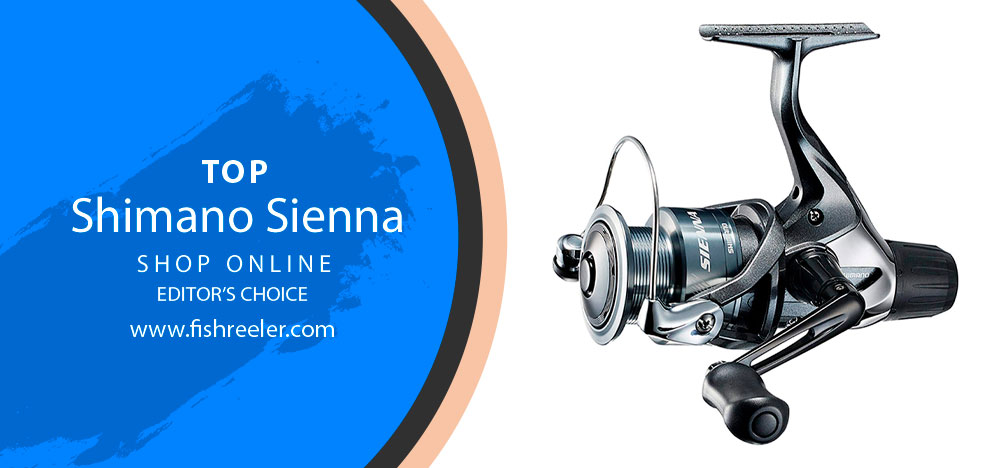 Shimano Sienna Reel: Smooth, Sturdy and Built for Big Catches
Quick Summary
Captivating, practical, and performance-driven
, these are just a few words that come to mind when you think of Shimano Sienna reels. But have you ever truly considered what makes this piece of equipment a game-changer for every fishing enthusiast?
The Shimano Sienna reel has carved a niche for itself in the world of fishing gear, balancing sophistication and functionality in a way that few others can. An investment in superior, top-notch performance that has been designed to enhance your fishing experience to the next level.
Why should you buy a Shimano Sienna reel, you ask? How about unrivaled smoothness in casting and retrieving, a robust build that defies the harshest elements, and an affordable price that doesn't make your wallet feel lighter? This reel is more than just a tool; it's your partner in creating memorable fishing experiences, and this article will guide you through its benefits, making it clear why this purchase is a must.

Almost every fishing enthusiast knows that there is no limit to the amount you want to spend on fishing equipment. But is the most expensive equipment always the best? Today we got you a reel that will prove that this is not the case.
In this article, we'll review one of the best budget reels on the market, the Shimano Sienna. It is attractively priced, yet competes with reels at two or even three times the price. Head downstairs and find out why Sienna is so good and worth the money!
🎦Video YouTube: Shimano Sienna 4000 Review – One Year Of Big Fish
SHIMANO Sienna Spinning Reels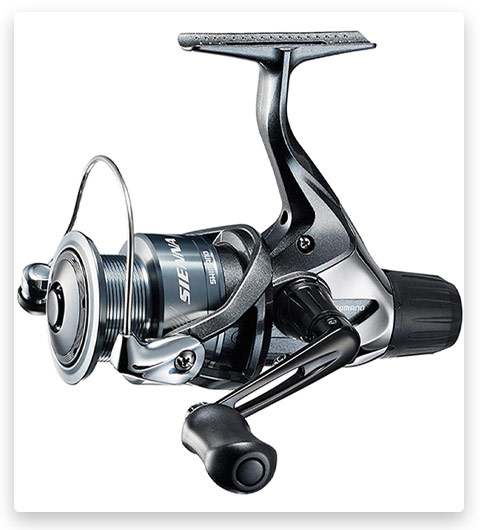 Specifications
The Shimano Sienna is available in two versions: with front and rear drag. The reel comes in 4 sizes. You can choose any: 500, 1000, 2500, or the largest – 4000. The largest size can catch any large freshwater and even some types of saltwater fish. The Shimano Sienna is fully saltwater-friendly and is designed to be used with any line, mono or braided.
 Front Drag & Rear Drag Versions Pros And Cons
The FD and RD versions of the reel have many similar characteristics, but still, slightly differ. If you do not know which type of these two to choose, then here we have presented the differences between these two-reel versions.
Front Drag:
Has a power roller
Weighs 6 to 12.2 ounces
Drag power from 4 to 13 lbs
Retrieve per turn is 25 to 32 inches
Rear Drag:
Has no power roller
Weighs 8.3 to 13 ounces
Drag power from 7 to 15 lbs
Both models have 4 (3 balls and 1 roller) bearings. FD offers you three models, and RD offers four.
What Type Of Drag Should I Choose?
Both front and rear drag models seem to look pretty identical, so you might have trouble making your choice. In general, the front drag is slightly smoother than the rear drag. In addition, you get a wide range of specific models to choose from, since FDs are more popular.
On the other hand, rear drag reels are much easier and more convenient to use when fighting fish, as you see the reel at the beginning. Besides, RD reels are often considered to be of higher quality among low-end reels.
Sienna is inexpensive, but we cannot classify it as a low-end reel, so you can ignore this disadvantage. When used, both models, both RD and FD, performed very well. The front drag Sienna is more popular, but that doesn't mean your choice should be based on that. Choose the type of reel that suits you best.
Shimano Sienna Highlights
All models of this reel use Super Stopper II technology. This allows you to get instant reversals and minimize backlash. Also, each reel includes a Propulsion Line Management system for longer casts and elimination of backlash. The reels are made of graphite, so they are quite cheap. The frame, side plate, and rotor are made of graphite. But at the same time, they are quite durable and do not play. The spool is made of aluminum. The reel has a perforated shaft and Dyna-Balance knobs.
Power Roller
This is one of the best and most unique features of the Shimano Sienna Front Drag. As you know, almost all spinning reels have the same problem – line twisting. The special design secures the line securely to the reel without creating kinks and twists during casting. Also, models with a front drag have a propulsion spool lip with an S guard and an S arm cam.
Line Varispeed Oscillation
This is a key feature of the rear drag Sienna. Varispeed is a technology that gives your reel a constant speed, which means that the line is laid evenly on the spool. With a flat lay, you will be able to control the line much more easily and make longer casts. This is an especially good option for anglers who prefer rear drag models. As there are generally fewer options available.
Comparison With Other Models From Shimano
Shimano produces a lot of reels and the Sienna is in the lower price range. For comparison – a little higher than the Sienna, there are such reels as Shimano Ci4 and Stradic FJ. While these two models offer more durability and longer casting, the Sienna has a lot in common with its expensive counterparts. All reels, including the Sienna, are made of graphite and aluminum and are very lightweight and durable.
This prevents the reel from rusting and allows you to use it for many years. Besides, the Shimano Sienna uses much of the same technology as the more expensive reels. This includes Dyna-Balance, Super Stopper II, Varispeed, and more. This is what makes the Sienna stand out from the competition. It is very difficult to find a similar reel with such technologies for such a price. So the Sienna is a very powerful budget fishing model.
Shimano Sienna Comparison With Reels Of Other Brands
Compared to other brands, Shimano Sienna is approximately at the same level as Pflueger's President. This reel is in the same price range as Shimano. Anyway, Sienna has a slight advantage over the President. Because the Shimano model has a smoother and more stable cast and is slightly cheaper than the President.
Our Thoughts On Shimano Sienna
The Shimano Sienna is in the lower price range and costs less than $50 depending on the model. You are unlikely to find something better and more productive than Sienna in a discount store near your home. We love the lightweight, durable and rustproof construction of the reel, and the ease of cleaning and use. At the very least, cleaning Front Drag will be very easy for you.
Sienna casts and spins very smoothly and comfortably. We have never noticed that the reel makes a lot of noise or vibrates during operation. During some small noises or vibrations, we simply cleaned and lubricated the reel, and it became silent again. Besides, this unit is designed for use in saltwater, which we really liked. Just remember to clean it thoroughly after using it in saltwater. Sienna's durability is one of its main advantages.
This reel fulfills all the requirements an angler needs. It is very durable, lightweight, and smooth. Shimano is the company that allows you to get a quality reel at an affordable price. There is, of course, a difference between the Sienna and the more expensive reels. The more expensive reels will be sleeker in some aspects, but overall, the Shimano Sienna is one of the best reels in the cheaper price segment.
❓ FAQ About Shimano Sienna Reel
In this section, we have collected the most frequently asked questions about the Shimano Sienna reel and any of its versions. If you are interested in something, then most likely you will find the answer to your question below.
In Conclusion
Shimano Sienna is one of the best reels available in the lower price segment. Most other reels at the same price are likely to be cheap Chinese plastic, with a backlash that will rust and eventually break. With Sienna, everything is completely different. The graphite-aluminum construction is extremely robust and resistant to corrosion and saltwater. This is one of those reels that will last for years.
This product isn't just for anglers looking for a cheap reel. but also for those who take fishing seriously. The Sienna has all the same professional features as the more expensive Shimano reels. Super Stopper II and Dyna-Balance are just the beginning of the list of useful features in this reel. And these features are available to you at a very low cost.
The best fishing gear isn't always the most expensive. And SHIMANO Sienna Spinning Reels confirms this. It is a sturdy and smooth spinning reel that is suitable for both salt and fresh water. Plus, you get a lot of useful features from Shimano that are found in more expensive reels as well. We highly recommend this reel for purchase and consider it one of the best for this price.
Tags: #shimano sienna / #shimano sienna review / #shimano sienna 2500 review / #shimano sienna 4000fd review / #shimano sienna 1000 / #shimano sienna 500fd review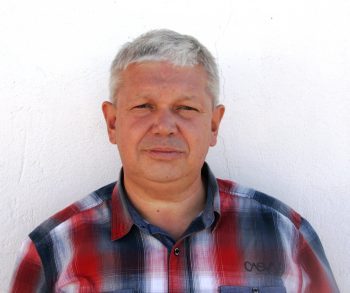 Sergio Smirnoff
Professional fisherman with 40+ years of experience.
Fishing and the ocean is a passion of my life. I am passionate about all kinds of sea fishing: fishing from the shore (spinning, float, baitcasting), from a boat, and spearfishing day and night.
I live in Tenerife (Canary Islands) for the last 10+ years and share my daily fishing experiences on my website. Many years of personal experience as a fisherman and the vast experience of my friends allow me to write professionally on any fishing topics (from choosing a flashlight and equipment to deep-sea fishing).
All of my advice is based on practical real-world experience and will be useful to both novice anglers and professionals.
Read more
about the author.
Affiliate Disclosure: FishReeler.com sometimes gets paid for listings, through sponsors or affiliate programs like Amazon, Ebay, Cabelas, Bass Pro Shop, Shimano, Daiwa, Rapala, Renn, Okuma, KastKing, etс. Clicking a link helps keep FishReeler.com free, at no extra cost to you!
About the author: Each article is verified by the fishing expert Sergio Smirnoff. The articles are written by professional and amateur fishermen with 20+ years of fishing experience.
Note: The views and opinions expressed in this article are those of the authors and do not necessarily reflect the official policy or position of any agency. The articles are for informational purposes only, share your opinions in the comments and join the fishing discussions, let's share our fishing experiences together!