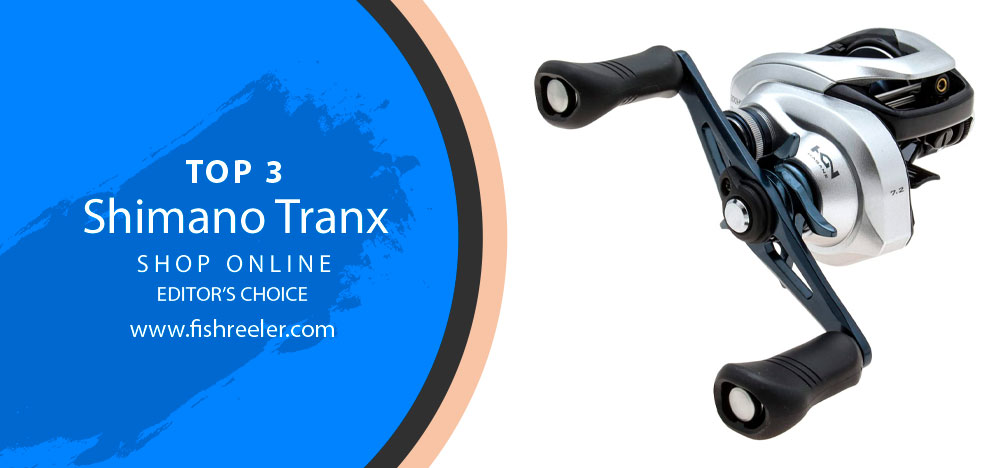 Shimano's Tranx 200 series reels are very similar in many aspects. Therefore, we decided to make a review for you, in which we consider the 200AXG, 200AHG, and 201AHG models.
Shimano Tranx 200 Review – Tranx 200 Series Full Review
Shimano Tranx 200 was released recently and presented at ICAST 2018. After that, the reel began to be in very high demand and now it is one of the best-selling series of reels in Shimano. This series has three ratios for the right hand and one for the left. All three models combine X-Ship and HEG technologies to give you more casting power for heavy lures and large fish, and the smoothness that Shimano is renowned for.
Distinctive Features of Shimano Tranx 200
All Tranx 200 reels have many distinctive features over other reels. Here are the most important ones:
Excellent bait-casters that can handle both light and heavy baits and fish
Designed mostly for freshwater, but can also work in saltwater
Large gears for good torque control when launching large and heavy lures
Great reels for snook and pelagic
If you love baitcasting reels and big fish, then you will love what the Shimano Tranx 200AXG, 200AHG, and 201AHG have to offer. We also love that all reels in this series are equipped with CoreProtect technology, which protects the reel body and internal parts from saltwater and corrosion. This allows you to use the reel even in saltwater bodies and does not feel heavy when the water hits the reel.
Technologies Used In Shimano Tranx 200
Hagane body. Hagane technology is a reel body technology that prevents the reel from flexing while fighting fish, maintaining excellent balance and control during the fight. This minimizes fatigue in your hands, which is very important when fighting heavy fish for a long time.
Large gear wheels with HEG technology. Most gears are simply cut during production. This leaves room for error and the gear wheel can be uneven or very sharp, causing jerky movements when the reel is running.
Shimano uses HEG technology to produce gears. The gears go through a 3D modeling process and then cold stamped. The result is very precise and even gears that allow you to achieve very smooth retrieval even when fighting large fish.
X-Ship. This is a fairly popular and frequently used technology in Shimano reels and stands for Extra, Smooth, and High Power. Because the pinion is close to the centerline of the drive gear, a lot of power is transmitted from the handle to the reel.
Besides, the pinion gear is supported by two Shimano A-RB roller bearings. This greatly increases the durability and power of the reel. Thanks to this technology, it will serve you for many years.
The Coreprotect body treatment system not only protects the reel from corrosion, allowing you to use it in saltwater but also repels water from the reel during use. This leaves it lightweight throughout the entire fishing trip. The problem with most water repellent systems is that they leave the reel sticky during use. Core project does not have such a disadvantage.
High capacity precision aluminum spool. The Precision Aluminum S3D spool has a large capacity and allows you to cast long distances several hundred yards ahead even without the need for backing.
QuickFire II clutch bar. Shimano has added a Quickfire II clutch bar to all Trunks 200 reels, allowing you to always be ready for fast and efficient one-handed casting.
Stainless steel 3 + 1 S-ARB bearings. The 3 + 1 S-ARB bearing system is similar to the standard A-RB bearings found in Shimano reels. But their main difference is that they are shielded on both sides with stainless steel shields for maximum protection against corrosion. Also, the screens protect the bearings from dirt, water, and small particles entering the mechanism, which can cause the bearings to malfunction or affect their smoothness.
Adjustable braking system. Shimano's adjustable braking system uses magnets and centrifugal force to control the line and reel during casting.
The principle of operation of these brakes is that during the first seconds of casting, when the reel reaches maximum speed, the brake weights are transferred to the outside of the reel inside the body. This creates sufficient friction and prevents backlash. What we love the most about these brakes is that they prevent the most common problem fishermen face when using reels – backlash.
Cross carbon drag up to 13 lbs. Shimano developed a system in which all carbon washers are placed on either side of the pinion. This ensures even pressure on both sides.
This allows the drag to be very smooth and avoid jerking and bumping under heavy loads. You can perfectly tune it with a large star drag made of durable aluminum. Besides, it is the same system set in all Shimano Curado reels.
Sturdy handle with double rubber knobs. All Shimano Tranx 200 models are equipped with an oversized 102 mm to handle made of durable proprietary material for a very comfortable and firm grip. This allows you to fish with large lures using a very comfortable grip and do it over and over again without putting strain on your hands. And rubber knobs will prevent the handle from slipping out at the most inopportune moment.
Shimano Tranx 200 Pros & Cons
Before starting a detailed review of each reel model, we have specially provided for you a list of the positive and negative aspects of all Shimano Tranx 200 reels. Here they are:
Comparison of Shimano Tranx 200 Reels – Detailed Reviews
Now let's take a look at each reel model separately and compare them. Each model is different in some aspects, so we have prepared a detailed overview of each reel for you.
1# Shimano Tranx 200 TRX200AXG Low-Profile Baitcasting Reel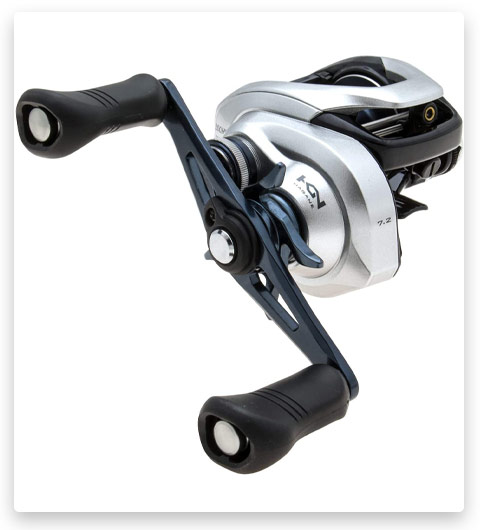 Shimano Tranx 200 is the smallest reel model in the Tranx series. Regardless, it packs a lot of power and is great for anglers looking for a good freshwater/saltwater baitcasting reel. The Shimano Tranx TRX200AXG comes with a 7.2:1 gear ratio and 36-inch retrieval speed. This model has a very good drag up to 13lbs and durable 3+1 stainless steel bearings. Each bearing in the reel is protected by a special shield on both sides, which protects them from corrosion and salt water. Even if water somehow gets inside, the bearings inside will remain intact.
The reel is finished in a stylish silver color. The paint is quite durable and does not peel off even after several months of daily use. The brakes in the reel are very durable and comfortable. You will not experience any difficulty in adjusting and will be able to set the level that best suits your fishing conditions.
Thanks to its large capacity, this reel is great for fighting aggressive and heavy fish using heavy wobblers. If you are looking for a reel that will handle heavy fish in both salt and fresh water, then you can safely choose this model.
2# Shimano Tranx 200 TRX200AHG Low-Profile Baitcasting Reel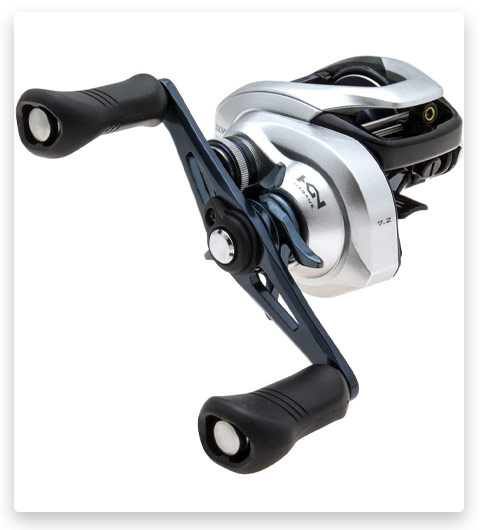 This reel differs from the previous one in its gear ratio. With the Shimano TRX200AHG, you get an 8.5:1 gear ratio and 36-inch retrieval. In all other aspects, this model has the same specifications as the first reel we reviewed. The reel is very strong and fast. Thanks to this model, you will be able to use heavy lures in saltwater and fight even the most active fish.
It is the fastest and most powerful reel in the entire Tranx 200 series. It features an excellent oversized handle for improved fish control. Coreprotect technology protects this reel from water, small particles, and grease getting into the structure. The same is true for all three reels. This extends the life of the reel and allows you to use it for many years.
3# Shimano Tranx 200 TRX201AHG Low-Profile Baitcasting Reel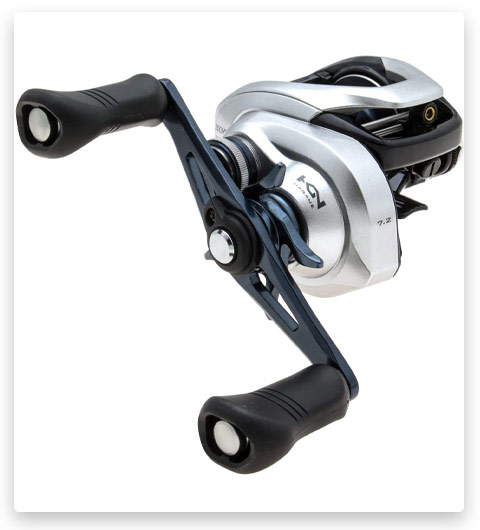 Left-handed anglers won't be left out either, thanks to the Shimano TRX201AHG. This reel is just as strong and strong as the previous two but features a handle on the left side. This makes it convenient for you to use the reel even if you are left-handed. The reel has the same excellent bearings, corrosion protection, a comfortable and ergonomic body, fast retreat, and a large and comfortable grip with rubber knobs. The reel has a 7.2:1 gear ratio and 30" retrieval. Thus, you get a great saltwater reel.
Why Should I Choose A Shimano Tranx 200 Reel
For many years Shimano has supplied CoreProtect protection technology to spinning reels. And now this technology is available in the Tranx series baitcasting reels. Coreprotect prevents water from entering key areas of the reel and thereby prolongs the life of your reel.
The first place that is protected from water is the sealed area of ​​the worm shaft. The protection then covers the S-ARB bearings.
The next place where water ingress is unacceptable is the area around the frame, where the pinion support bearing is located. Shimano added an extra seal here to protect the bearing from water and grease.
And the last place, which is sealed, is the area around the button clutch and the place where the frames and the side plate dock.
This way you get an almost completely sealed reel, protected from salt-water and grease. Besides, the reel has excellent drag, feels good in the hands, is available in several versions for left and right-handed, and satisfies the needs of almost any angler.
The Tranx 200 is designed to withstand repeated use in saltwater conditions, which will cause heavy damage to the reel, even if you constantly clean and maintain it. Many fishermen note that the reel is great for muskie fishing and consistent use in saltwater.
Shimano Tranx 200 Alternatives
If you want to use your reel not only on the shore but also for catching large species (over 13 pounds) or very aggressive and heavy fish such as Tuna or Wahoo, then the heavier Tranx reel – Shimano Tranx 500 is perfect for you.
Although it costs almost twice as much as the Shimano Tranx 200, you get a reel that will win in almost any condition and situation. All you will worry about with this reel is which bait is best for heavier, more aggressive species.
Besides, Shimano produces an excellent line of Shimano Lexa 300 reels. They have characteristics similar to Shimano Tranx 200 and cost about the same. It all comes down to your personal preference between these two-reel lines.
Summing Up
The Shimano Tranx 200 is a phenomenal series of reels with excellent performance. If you are a fan of low-profile salt and fresh fishing reels and love to fish on the shore, then this reel will be one of the best choices for you. The reels are available in various gear ratios and retrievals. Therefore, any angler can choose the model that suits him best. Whether you are left-handed or right-handed, the Shimano Tranx 200 range offers you both left and right-handed models.
All the reels are very ergonomic and durable thanks to the quality materials that the manufacturer uses in the manufacture of the reels. They are perfectly protected from water and are suitable for use in all conditions. These are the reels that will help you fight both medium and larger fish species on the shore. We have reviewed for you the features of all reels from the Tranx 200 series and now you have a complete understanding of what characteristics they have and how they differ. We hope you have the most successful fishing with these reels. Anyway, you can always opt for alternate reels instead of the Shimano Tranx 200, which we covered above. Have a nice fishing!
Tags: #shimano tranx / #shimano tranx 200 / #shimano tranx 200 review / #shimano 200 tranx / #tranx 200 / #tranx 200 review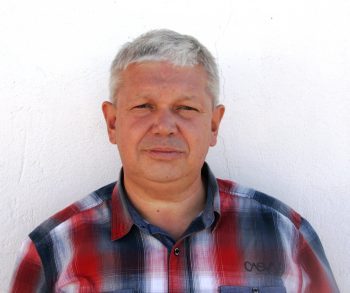 Sergio Smirnoff
Professional fisherman with 40+ years of experience.
Fishing and the ocean is a passion of my life. I am passionate about all kinds of sea fishing: fishing from the shore (spinning, float, baitcasting), from a boat, and spearfishing day and night.
I live in Tenerife (Canary Islands) for the last 10+ years and share my daily fishing experiences on my website. Many years of personal experience as a fisherman and the vast experience of my friends allow me to write professionally on any fishing topics (from choosing a flashlight and equipment to deep-sea fishing).
All of my advice is based on practical real-world experience and will be useful to both novice anglers and professionals.
Read more
about the author.
Affiliate Disclosure: FishReeler.com sometimes gets paid for listings, through sponsors or affiliate programs like Amazon, Ebay, Cabelas, Bass Pro Shop, Shimano, Daiwa, Rapala, Renn, Okuma, KastKing, etс. Clicking a link helps keep FishReeler.com free, at no extra cost to you!
About the author: Each article is verified by the fishing expert Sergio Smirnoff. The articles are written by professional and amateur fishermen with 20+ years of fishing experience.
Note: The views and opinions expressed in this article are those of the authors and do not necessarily reflect the official policy or position of any agency. The articles are for informational purposes only, share your opinions in the comments and join the fishing discussions, let's share our fishing experiences together!