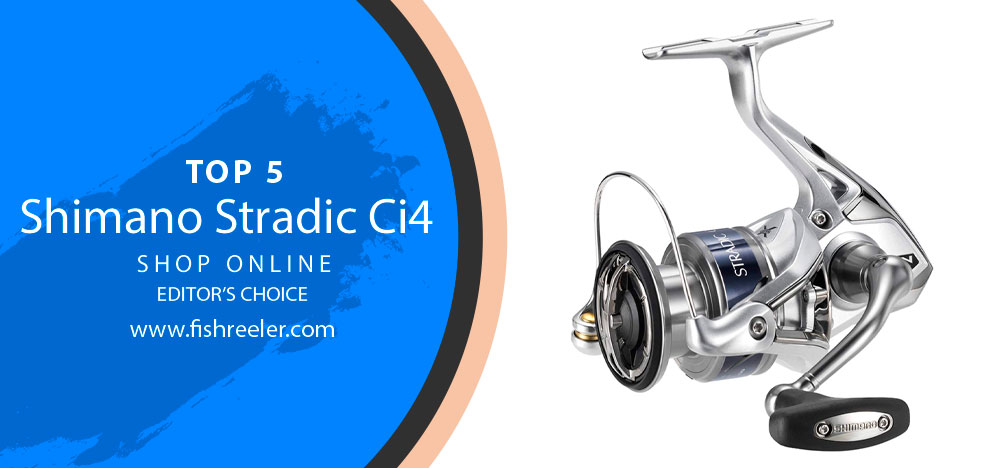 The Stradic CI4 + can be considered a real pleasure for the enthusiastic fisherman. With a striking design and the best winding experience, combined with its lightweight qualities, this reel is designed to win the hearts of many fishermen around the world. Built with exciting technologies such as GEAR, G Free Body, CI4 Plus X-Ship Core Protect, as well as totally new Rotor Magnum Lite – all these are made to last.
Pros & Cons Shimano Stradic Ci4 Plus Spinning Reel Convertible
Hello, all fishing enthusiasts! I decided to write an article and tell you about my favorite fishing reel of Shimano Stradic Serie: let's talk about Shimano Stradic Ci4+ 4000 XG Fishing Reel Spinning FB.Shimano. When choosing this reel, I was initially bribed by its brand, then I read the description of this reel and realized that this is what I need! And I didn't lose. If you are looking for a stunning fishing reel, then continue reading my review.

About Fishing Shimano Brand
Shimano Inc is a Japanese company, one of the world's largest manufacturers of equipment for bicycles, as well as equipment for fishing and snowboarding. The headquarters is in Osaka. Since its foundation, the company has come a long way gradually expanding its production and influence on the Japanese, American and European markets. The company has a history of more than 80 years.
Founded in 1921 in Japan by one of the brothers Shozaburo Shimano, the production of Bicycle components under the brand name "3.3.3" was able to develop to a huge scale by the end of the 20th century.
Since the end of the 60s, a special branch of the Company Shimano Adachi has been producing fishing spinners and reels. Soon they introduced a new series of rods made of polyester fiberglass and GS reels. For the first time, Shimano products were introduced to the European market in 1974.
In 1980 the company's engineers and designers created a sample of the Aero reel, which was to set a record for casting distance. Shimano has been the world's leading manufacturer of fishing gear and ammunition for almost half a century. It has divisions and representatives all over the world.
Today Shimano produces products in separate catalogs for the Japanese, North and South American, European and Australian markets. In honor of its 70th anniversary, the company was renamed Shimano Inc. Shimano is now the largest Corporation with more than 5,000 employees and a distribution network that covers more than 40 countries.

Classification of Shimano Fishing Reels
Shimano spools have their own classification, according to which it is recommended you make a choice.
There are three main price groups:
SR-a system that belongs to the elite class and is very expensive;
S-system occupies a niche in the middle price category;
P3 series belongs to the economy class.
Each of these groups has its own classification, which depends on the technical characteristics of the devices: inertial reels, non-inertial, with the location of the frictions, and so on. In addition, there is a classification by body color. For example, the red color indicates that the spool is a novelty on the market. Don't forget about the size and gear ratios.

Shimano Reels Sizes
A number without letters at the end, for example, "2000" means that it is an ordinary spool or "Normal spool". It's a deep spool. It is most possible to wind the fishing line, which increases the total weight of the spool, so this reel is considered heavy.
The spool depth is reduced in this order: ordinary (without marking) > medium (M) > medium-fine (SM) > fine (S) > superfine (SS).
The numbers themselves: 1000, 2500, 3000, 4000, 5000 denote the diameter of the spool. The larger the diameter, the greater the forest capacity.
Conventionally, it is believed that a Shimano spool with a diameter of 1000 can be wound with 150 m of nylon fishing line 1 Japanese size. On a spool with a diameter of 2000-150 m of nylon fishing line 2 Japanese size, on 2500-150 m of nylon fishing line, and so on.
There are 5 sizes of spools:
Normal Spool (it comes without markings or labels)
Medium (M)
Small Medium (SM)
Small (S)
Super Small (SS)
"M" in the end. From a "Middle body spool". The average spool. In-depth the average spool is between ordinary and medium-shallow.
"MS" in the end. From "Middle shallow spool". Medium-small spool. Slightly lighter than average.
The "S" in the end. From "Shallow spool". Small spool. It has less depth and forest intensity, but it is lighter.
"SS" in the end. From "Super shallow spool". Super small spool. It has even less depth and forest capacity than a small spool, but it is even lighter.
"C" in the beginning. From the "Compact body". The entire mechanism except for the spool is smaller, in other words, more compact. For example, the "C3000" has a body size of "2500" and a spool size of "3000".
Top Models Shimano Stradic Ci4 With Front Drag
1# Shimano Stradic Ci4+ 4000 XG FB Spinning Fishing Reel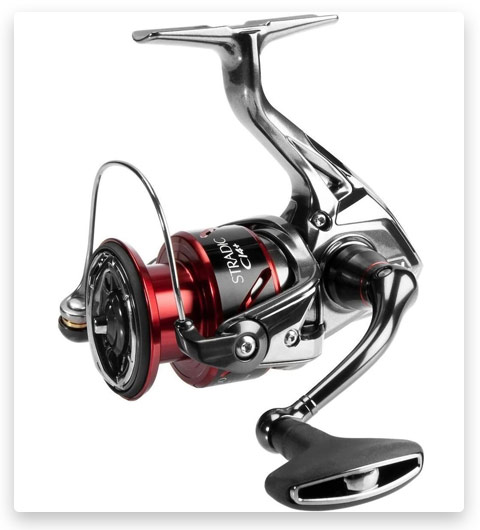 Now when you have found out about Shimano and its products, I can tell you about the reel that I use myself. I'll be honest, I liked it at first sight when I haven't even read its characteristics, reviews, and yet. It looks very stylish. But of course, this is the last thing to pay attention to when choosing a spool.
But it's still nice that Shimano not only produces powerful reels but also takes care of the design. I can say that this reel is suitable for both beginners and anglers who have been doing this for a long time. In it, everyone will find what they need. And so now it's time to talk about the characteristics of the Shimano Stradic Ci4 + 4000 XG FB Spinning Fishing Reel.
The reel body is made of metal. This indicates the durability of the spool. It will serve you for many years. And I'm not exaggerating. You will see for yourself. Water will not get inside the device in any way due to the location of the side blades and gearbox. This reel has excellent performance.
Drag and drop are smooth. The reel pulls with a force that can vary from 7 to 24 pounds. This depends on the deviations. And in the fishing reel, you will find 4 forces.  The device is easy to use. My favorite feature of this reel is cranking the line. The effect is 35 inches. I can throw lines for a distance of 270 yards that start at 110. Bearings are another plus for this reel. 6 ball bearings and 1 roller bearing.
It has a new Magnumlite Rotor, which will be appreciated by anglers who are demanding the sensitivity and feel of the reel. Add to this a lightweight G Free case with improved balance, a powerful x-Ship Hagane gear mechanism, and Coreprotect water protection, and you get a reel that stands out from its class.
It also has a new, easy-to-use front clutch handle that makes it easier to adjust when playing with fish than ever before. Gear ratio: 4.8:1. Fishing line length per turn, cm: 99. Maximum braking force, kg: 11.
2# Shimano Stradic CI4+ 2500 RA Spinning reel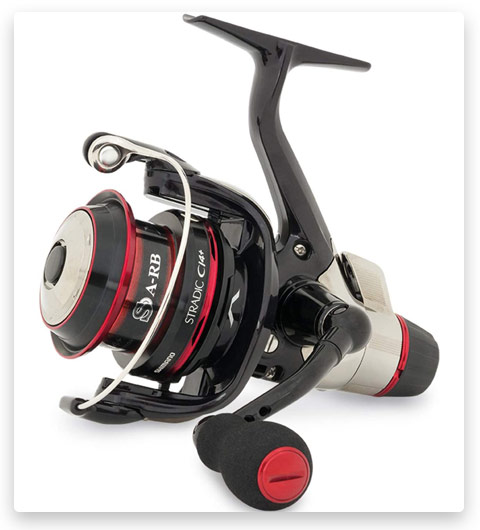 This reel is light and durable. The smooth rotation occurs thanks to the Magnumlite CI4 + Rotor. It has 5 ball bearings and 1 roller bearing. Powerful turning is performed, as well as smooth running thanks to the Stradic CI4+ RA. So you don't need to worry about how it will cope in difficult situations. It will work perfectly.  It weighs only 9 ounces and has a gear ratio of 6.0:1. I would also look at this model when choosing a reel.
3# SHIMANO STRADIC HG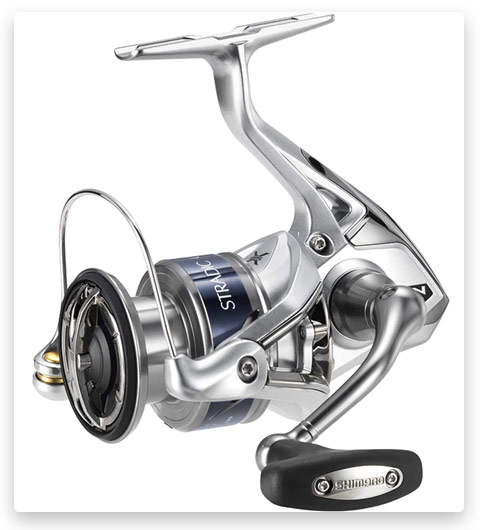 This device is worthy of your attention too! It isn't as light as the previous two models, but it is light enough to fish for a long time. The reel body is made of stainless steel and silver with black highlights. Stainless steel handle. I can't say that the spool is waterproof, it is rather water-resistant. If it gets splashed with water, nothing will happen to it. 6 ball bearings and 1 roller bearing. Gear ratio: 6.0:1. Maximum braking force, kg: 9. Weight 235 grams.
4# Shimano 16 Stradic CI4+ C3000HG Saltwater Spinning Reel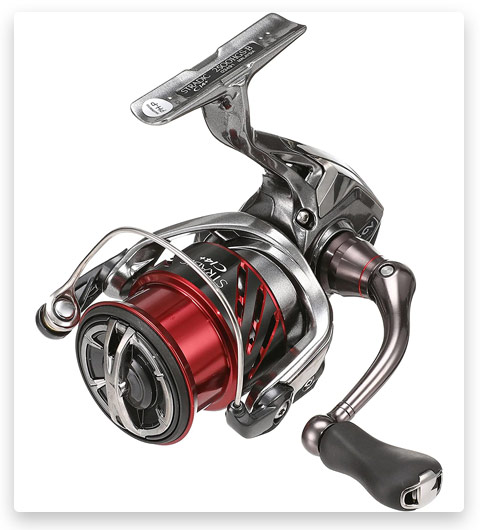 Shimano '16 Stradic CI4+ is a basic series of inertia-free reels with a carbon fiber body, sample 2016. It received a new "beveled" free body housing with an infinite screw that is raised closer to the coil's foot, which provides better sensitivity and handling of the entire tackle as a whole due to the fact that the center of gravity of the reel is close to the place of its grip (to the foot).
This design came from the Shimano flagman-Stella 14′ and has long been justified. It has cold-forged gears that provide phenomenal performance and reliability. These gears have been rolled and have already passed a very successful test on such reels as New Twin Power 15′, Stradic 15′, Stella. The main pair here is installed according to the already classic x-SHIP concept.
The Coreprotect moisture and dust protection system again came from the flagship Stella 14. The Shimano Stradic Ci4+ New spool has the latest "New Magnum Lite" rotor, which has a very lightweight and minimal vibration, which provides extremely easy running and high sensitivity. This rotor was developed for one of the top reels in the Shimano line – Vanquish 16′. Summing up can say that this model is an ideal universal for ultra-Lite, Lite, light and medium jig, twitching, spinners, and turntables.
5# Shimano Stradic CI4+ 4000 RA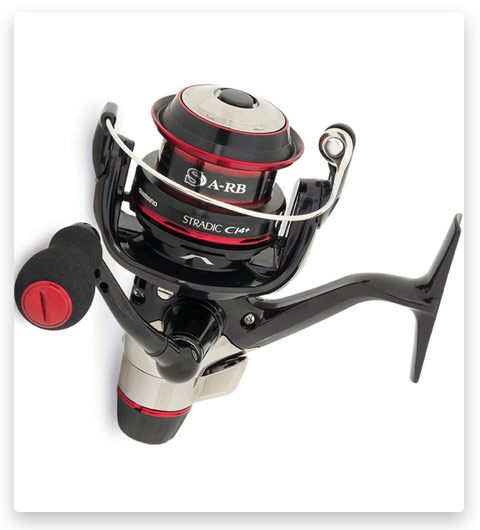 The Shimano Stradic CI4+ 4000 RA reel is an excellent universal rear-friction reel that is simply irreplaceable for a real fisherman! It is ultra-light and ultra-reliable! The Shimano Stradic CI4+ 4000 RA spool uses 5 shielded bearings and 1 roller bearing. Aero Wrap II provides uniform stacking of the line. Hypergear transmits the amplified power from the handle directly to the rotor.
The Shimano Stradic CI4+ 4000 RA reel body is made of high strength CI4+, the newest type of carbon fiber (the material is much lighter and 2.5 times stronger than its predecessor, CI4). The total weight is 255 g. The handle itself is made of aluminum and is traditionally covered with a thick layer of rubber, so it doesn't slip even from wet hands. The reliable Shimano Stradic CI4+ 4000 RA spool is made in a stylish black-and-red aluminum color.
FAQ
What do the letters on the sticker on the leg of the reel mean?
There are 3 letters listed.
The first letter is the year of manufacture:
A – 2002 B – 2003 C – 2004 D – 2005, E – 2006, F – 2007 G – 2008 H – 2009 I – 2010 J – 2011 K – 2012, L – 2013, M 2014, N 2015, O – 2016, P – 2017, Q – 2018, R – 2019, S – 2020, T – 2021 U 2022 V 2023-W – 2024 X 2025 Y 2026, Z – 2027, A – 2028, B – 2029 C – 2030 …
The second letter is the month of manufacture:
A-January, B-February, C-March, D-April, E-may, F-June, G-July, H-August, I – September, J – October, K – November, L – December.
The third letter is the country of manufacture:
H – Korea, P-Malaysia, S-Japan (factory in Sakai), Y-Japan (factory in Yamaguchi).
For example, "KC-S" means that the reel was manufactured in 2012, in March at a factory in Japan (in Sakai).
How Should I Clean My Spinning Reel?
I want to note that it is very important to wash the reel. If you don't do this, don't expect that your spool will be durable and productive. It is necessary to wash the reel in freshwater after seawater. If you want to thoroughly wash the reel, you can do it with a cotton swab and alcohol. This will remove all the garbage.
Conclusion
I love the Shimano brand. It is a manufacturer of quality products for fishing. And their reels are no exception. I advise you to pay attention to the Stradic series of spools when choosing them. Especially for the Shimano Stradic Ci4+ 4000 XG FB model. I've been using it myself for many years and I can honestly say that this is one of the best reels in my opinion. In this article, I have told you about its pros and cons, as well as other reels of this brand and series. Read and choose your perfect reel!
Tags: #shimano stradic / #shimano stradic fl / #shimano stradic ci4 / #shimano stradic ci4+ / #shimano stradic 4000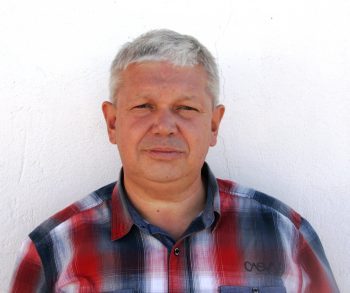 Sergio Smirnoff
Professional fisherman with 40+ years of experience.
Fishing and the ocean is a passion of my life. I am passionate about all kinds of sea fishing: fishing from the shore (spinning, float, baitcasting), from a boat, and spearfishing day and night.
I live in Tenerife (Canary Islands) for the last 10+ years and share my daily fishing experiences on my website. Many years of personal experience as a fisherman and the vast experience of my friends allow me to write professionally on any fishing topics (from choosing a flashlight and equipment to deep-sea fishing).
All of my advice is based on practical real-world experience and will be useful to both novice anglers and professionals.
Read more
about the author.
Affiliate Disclosure: FishReeler.com sometimes gets paid for listings, through sponsors or affiliate programs like Amazon, Ebay, Cabelas, Bass Pro Shop, Shimano, Daiwa, Rapala, Renn, Okuma, KastKing, etс. Clicking a link helps keep FishReeler.com free, at no extra cost to you!
About the author: Each article is verified by the fishing expert Sergio Smirnoff. The articles are written by professional and amateur fishermen with 20+ years of fishing experience.
Note: The views and opinions expressed in this article are those of the authors and do not necessarily reflect the official policy or position of any agency. The articles are for informational purposes only, share your opinions in the comments and join the fishing discussions, let's share our fishing experiences together!