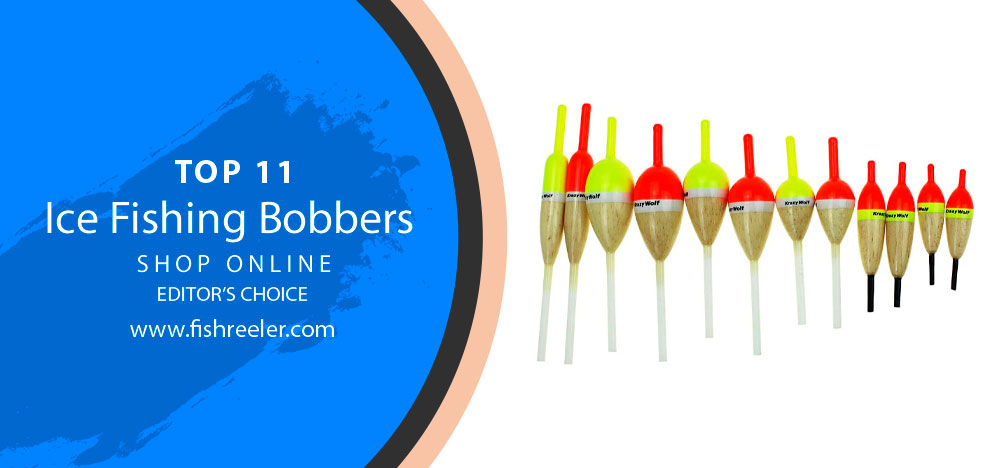 The Art of Ice Fishing: Unraveling the Mysteries of Ice Fishing Bobbers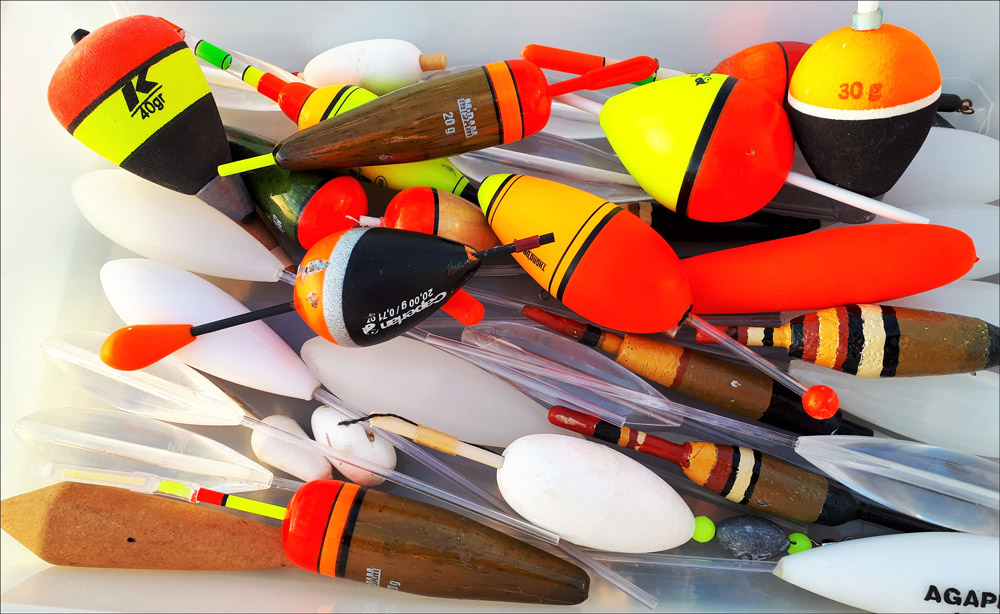 Breaking the Ice: An Introduction to Ice Fishing
There's something special about the serenity of a frozen lake, the crisp winter air biting at your cheeks, and the sense of anticipation as you peer into a freshly drilled hole in the ice. This is ice fishing, a time-honored tradition that transforms winter landscapes into a fisherman's playground. Born out of necessity, it was a vital means of survival for indigenous people in polar regions. Today, it's a popular recreational activity enjoyed by millions around the world, promising both thrill and tranquility.
Unseen Heroes: The Critical Role of Bobbers in Ice Fishing
On the surface, ice fishing appears to be a simple activity: drill a hole in the ice, drop your line, and wait for a fish to bite. However, those who have tasted the adrenaline rush of a successful catch know there's more to it. One tool stands out in this equation – the humble fishing bobber. In the unassuming world of ice fishing, bobbers play a pivotal role. They are more than just bite indicators; they help control the depth of your bait, keep your line properly positioned, and prevent it from freezing in the icy water. Bobbers add a level of control that transforms hope into strategy.
Dive in: What's Making Waves in the World of Ice Fishing Bobbers?
But what makes a good ice-fishing bobber? How has it evolved over the years, and how can you choose the right one for your next icy adventure? As we delve into the world of ice-fishing bobbers, we'll explore answers to these questions and more, providing insights and guidance that will take your ice-fishing experience to new depths. So, whether you're an experienced angler or a newbie to the sport, prepare for a journey beneath the ice as we unravel the mysteries of the unsung hero of ice fishing – the bobber.
A Trip Down Memory Lane: The Origin of Fishing Bobbers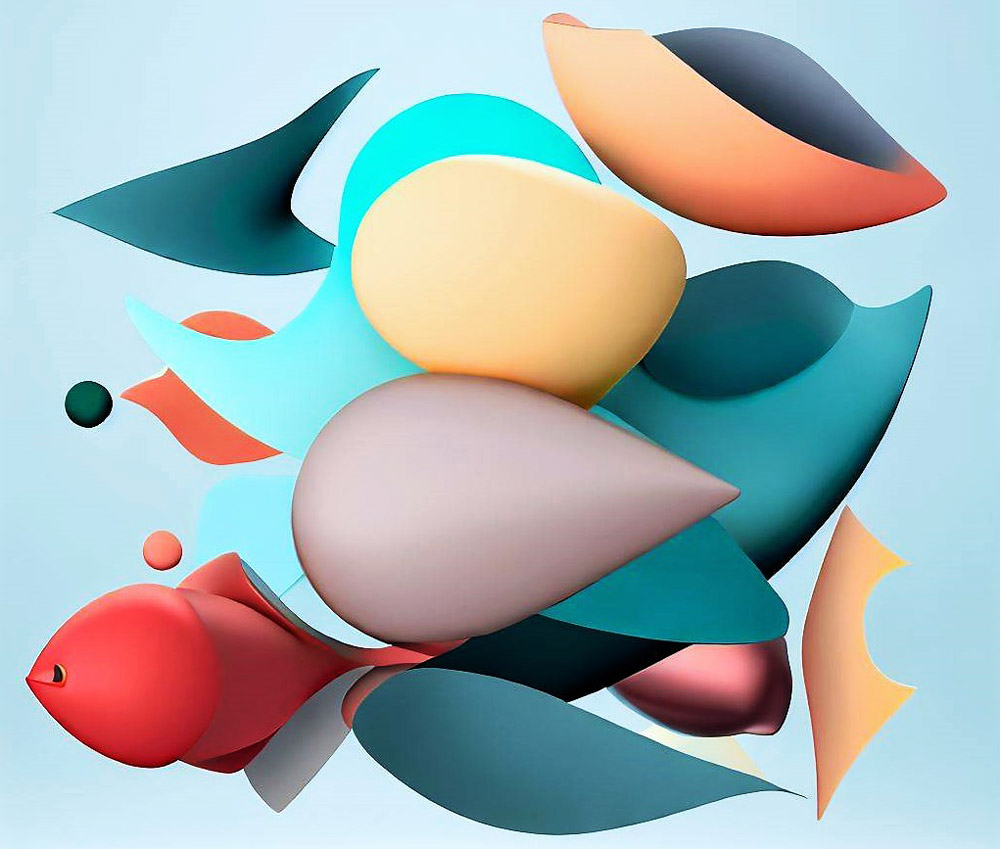 Before we can delve into the frosty world of ice-fishing bobbers, it's important to understand where it all started. The use of bobbers – or floats, as they're known in some parts of the world – traces back to ancient times. Early civilizations, including the Egyptians and Romans, used primitive forms of bobbers made from materials like cork or reeds, to keep their bait suspended at a certain depth and provide a visual indicator of fish activity. Over time, as fishing evolved from a means of survival to a popular recreational activity, the humble bobber adapted to meet the needs of anglers in various fishing environments.
Evolution on Ice: The Transformation of Bobbers for Ice Fishing
As people ventured into colder climates, traditional bobbers faced a new challenge – the freezing temperatures and icy waters of winter fishing. The solution? The ice fishing bobber. Early ice-fishing bobbers were simple modifications of their open-water counterparts, often made from light wood or plastic and coated with bright, reflective colors for visibility against the snow.
However, as ice fishing grew in popularity, so did the demand for more specialized gear. Modern ice fishing bobbers are designed to withstand harsh weather conditions, prevent the fishing hole from freezing over, and offer superior sensitivity to detect the subtlest of bites beneath the ice. Materials have evolved from basic wood and plastic to include high-tech options like foam and thermal plastic that resist freezing and offer enhanced buoyancy.
Placing the Marker: The Significance of Bobbers in Today's Ice Fishing Landscape
In today's ice fishing scenario, bobbers have become an essential piece of gear. With advancements in technology, we now have bobbers with built-in temperature sensors, weight adjustments for balancing different types of bait, and even electronic bobbers that transmit bite signals to a paired device. They've evolved from simple floating devices to complex pieces of equipment that enhance the overall ice-fishing experience.
Despite the technological advancements, the core function of the bobber remains the same – to signal a fish's interest in the bait. They continue to help anglers make more precise casts, control bait depth, and detect bites, proving that even in our modern world, some traditional practices stand the test of time. So whether you're a fan of the traditional bobber or prefer the state-of-the-art models, one thing is certain – bobbers are here to stay, making our ice fishing adventures more fruitful and exciting than ever.
Different Types of Ice Fishing Bobbers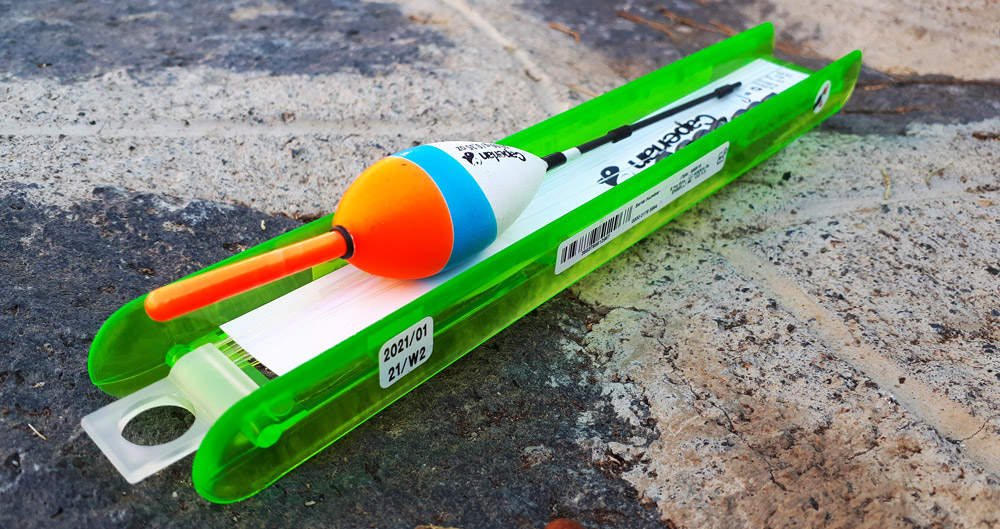 Classic Companions: Exploring Traditional Ice Fishing Bobbers
Traditional ice fishing bobbers are generally made from foam or plastic, round or oval in shape, and brightly colored for visibility against the white backdrop of ice and snow. They are designed to be lightweight and buoyant, with the primary purpose of acting as bite indicators.
Traditional bobbers are the perfect companions for beginner ice anglers or those who appreciate the simplicity and affordability of their gear. They work well for catching smaller species of fish like perch, crappie, or sunfish that don't pull too hard on the line.
Modern Marvels: The Advancements in Ice Fishing Bobbers
Modern ice-fishing bobbers have come a long way from their traditional counterparts, with a host of added features and functionalities. They are typically made from high-tech materials that resist freezing and offer enhanced sensitivity. Some modern bobbers feature an adjustable weight system for better balance, while others are equipped with built-in temperature sensors or even bite alarms.
Modern bobbers are ideal for serious ice anglers looking to optimize their fishing strategy. They are excellent for catching a wider variety of fish species, including larger and more aggressive ones like pike or walleye. The extra features also come in handy when fishing in extreme weather conditions or in areas with particularly thick ice cover.
The Specialist Squad: Unique Bobbers for Unique Ice Fishing Needs
Specialized ice-fishing bobbers are designed to cater to specific angling needs or conditions. Some examples include light-up bobbers for night fishing, electronic bobbers that transmit bite signals to a paired device, or thermal bobbers designed to keep your fishing hole from freezing over.
These bobbers are for the adventurous anglers who love to take on unique challenges that come with ice fishing. Whether it's fishing at night, in extremely low temperatures, or targeting a particularly elusive species, specialized bobbers offer solutions that can make the difference between a successful catch and a missed opportunity.
Weighing the Options: Pros and Cons of Various Ice Fishing Bobbers
Traditional bobbers are affordable, easy to use, and effective for light fishing, making them a great choice for beginners or casual anglers. However, they may lack the sensitivity needed to detect softer bites or the durability to withstand extreme conditions.
Modern bobbers offer enhanced performance and versatility, catering to a wider range of fishing conditions and species. They can be a game-changer for serious anglers but might be overkill for those who enjoy ice fishing as a leisurely pastime. Plus, they tend to be more expensive.
Specialized bobbers, with their custom features, can significantly boost your chances of success in specific scenarios. However, they may not be as versatile for general use, and their cost can be high depending on the features. Additionally, some anglers may find the advanced technology intimidating or unnecessary.
Best Ice Fishing Bobbers Review
Ice fishing can be a very fun and rewarding experience, but it's important to have the right gear for the job. There are many things to consider when choosing the best ice fishing bobber for your needs. Some factors you may want to take into account include size, colour, and weight.
If you're looking for the best ice fishing bobbers, look no further than our list of TOP-rated options. We've compiled some of the best models on the market, so you can rest assured that you're making a smart purchase. Whether you're a beginner or an experienced fisherman, these bobbers are sure to help you catch more fish!
1# Bass Pro Shops Premium Balsa Spring Floats – Pencil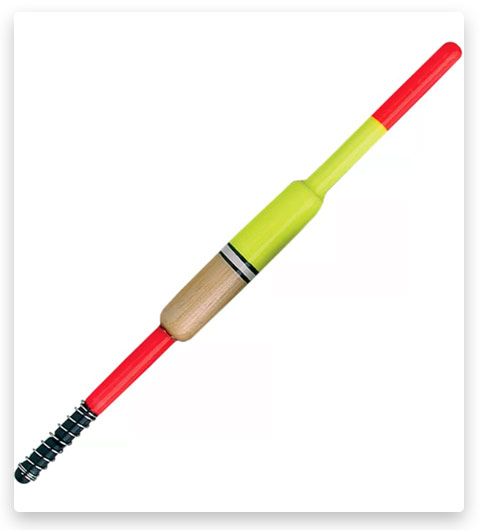 When you're looking for a float that gives you a delicate presentation, Bass Pro Shops® Premium Balsa Spring Floats are a perfect choice. These floats are made of premium balsa, so they're durable and won't crack like plastic bobbers. With a 6″ stem, they're ideal for larger baits.
2# Thill Premium Balsa Spring Floats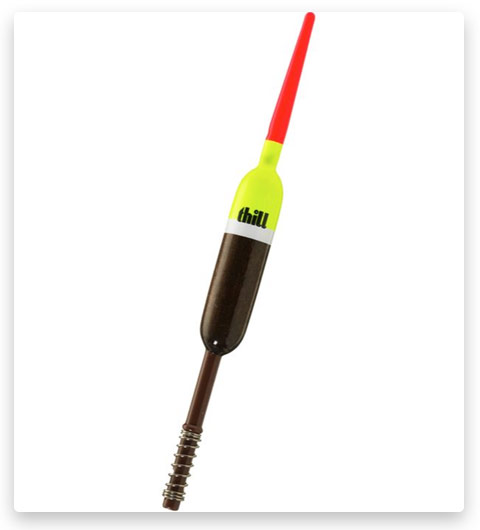 If you're looking for a high-quality, durable balsa wood float, look no further than Thill's Premium Balsa Spring Floats. These floats are crafted of pure balsa wood and stained on the bottom half for extra durability. The top half is painted with hi-vis fluorescent paint, making them easy to see and great for monitoring your line. Made in the USA, these premium floats are a great choice for any angler.
3# Eagle Claw Balsa Steelhead Floats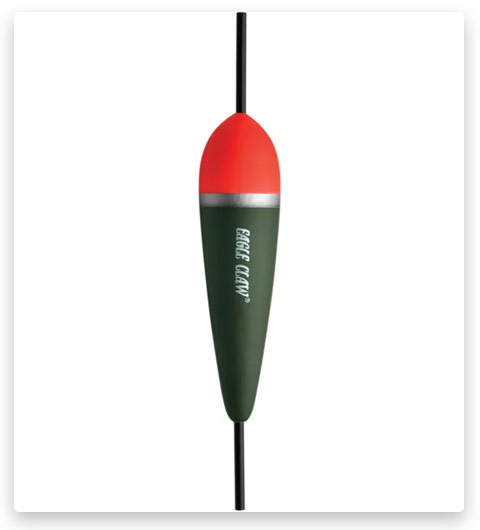 The Eagle Claw Balsa Steelhead Floats are the perfect choice for chasing steelhead in clearwater. They are durably constructed and can be fished as a fixed or slip float. The hollow centre and 4 rubber stops make them ideal for use in a variety of conditions.
4# Bass Pro Shops Premium Balsa Spring Floats – Oval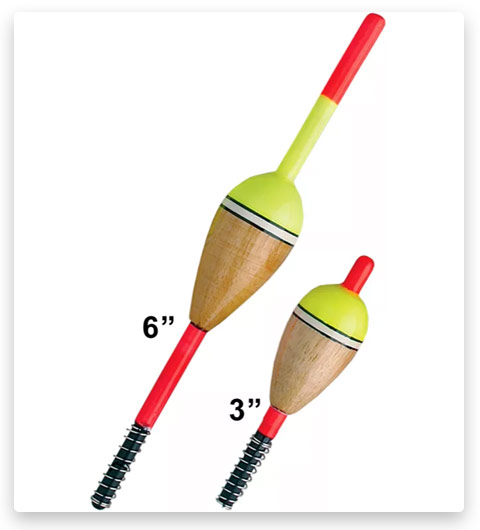 Check out our Bass Pro Shops Premium Balsa Spring Floats. These floats are made of premium balsa wood, which is more durable than plastic and provides a gentler presentation for your bait. The oval shape also makes for smoother drifts, so you can cover more water and increase your chances of finding the fish. Don't let the competition get the jump on you – pick up a few of our Bass Pro Shops Premium Balsa Spring Floats today!
5# Little Joe Pole Float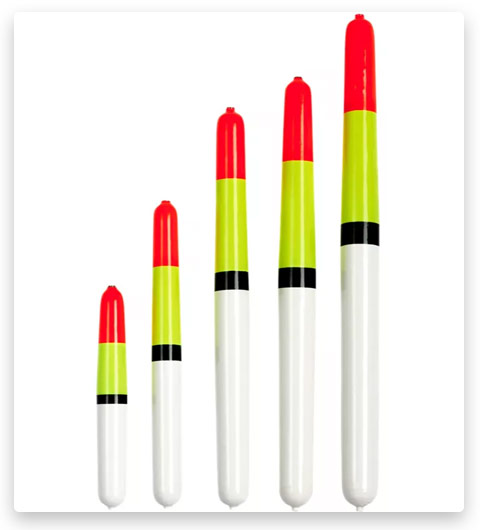 The Little Joe Pole Float is ideal for presenting live bait to larger game fish. Its buoyant all-balsa construction makes it highly stable and visible in the water, while its fluorescent colours and high-vis glow-in-the-dark finishes make it perfect for use in low light conditions. Choose from weighted and non-weighted options to suit your needs.
6# Rod-N-Bobb's Mr. Summer Foam Bobber Floats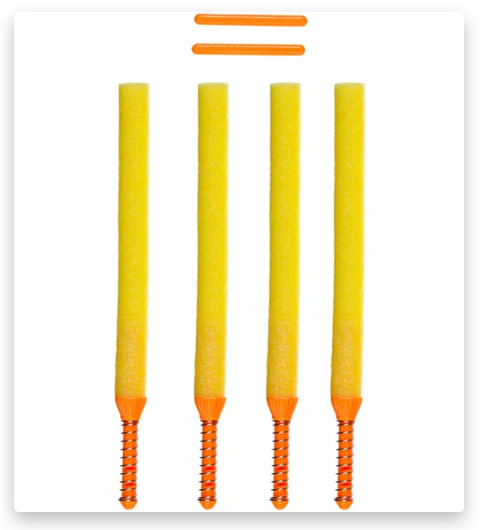 The Mr. Summer Foam Bobber Float from Rod-N-Bobb's is the perfect way to enjoy a summer day on the water. This float allows you to adjust the buoyancy, so you can choose how high or low you want to ride in the water. The removable foam design means you can also customize the float to your own personal preference. And if you're looking to add a little bit of light to your float, no problem! The Mr. Summer Foam Bobber Float accepts a Vis-Stick or Lightstick for a fun and festive look. Best of all, the refillable design means you can use this float over and over again. So make a splash this summer with the Mr. Summer
7# Beau Mac Skinny Torpedo Float
The Beau Mac® Skinny Torpedo Float is perfect for anglers who want to watch the action unfold above the surface without startling fish beneath. This plastic float provides high visibility above the water while remaining nearly invisible below, making it a great choice for use in deeper waters. The torpedo shape casts easily in windy conditions, and it also can be used as a fixed or slip float.
8# Bass Pro Shops Oval Slip Float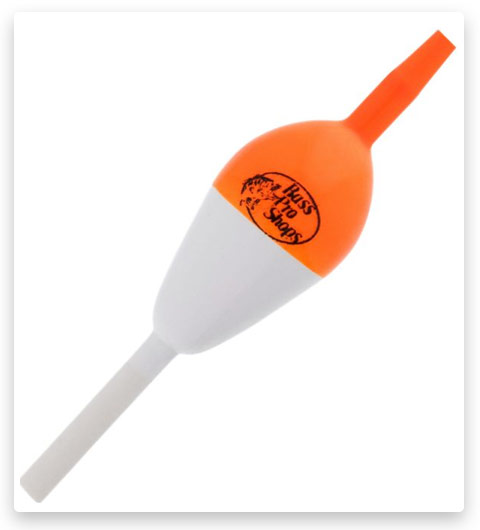 The Bass Pro Shops Oval Slip Float is a top-quality product that is perfect for making gentle presentations and smooth drifts. It easily adjusts to any depth and is extremely durable and crack-resistant.
9# Thill Bubb'l Gum Spring Floats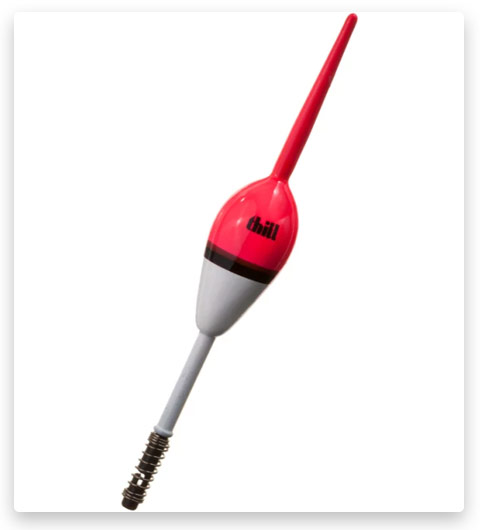 Looking for a colourful way to float your bait? Thill Bubb'l Gum Spring Oval Floats are perfect for the job! Made of premium balsa wood in eye-catching colours, these floats come in pencil or oval models to fit any situation. They're easy to set up, so you can get fishing right away. Get ready to land the big one with Thill Bubb'l Gum Spring Floats!
10# Rod-N-Bobbs MR3YC Mr Ice Bobber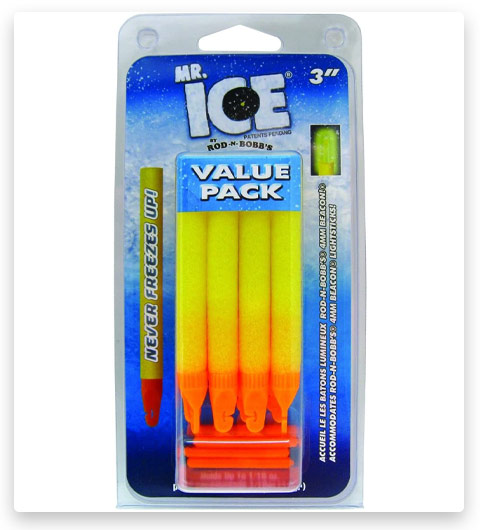 Rod-N-Bobbs MR3YC Mr Ice Bobber is the most innovative and effective ice bobber on the market today. With its patented design, it will keep your line floating high above the water, allowing you to easily detect even the slightest nibble. Whether you're a novice fisherman or an experienced pro, Rod-N-Bobbs MR3YC Mr Ice Bobber is a must-have for any fishing excursion.
11# Krazywolf Balsa Multipurpose Fishing Floats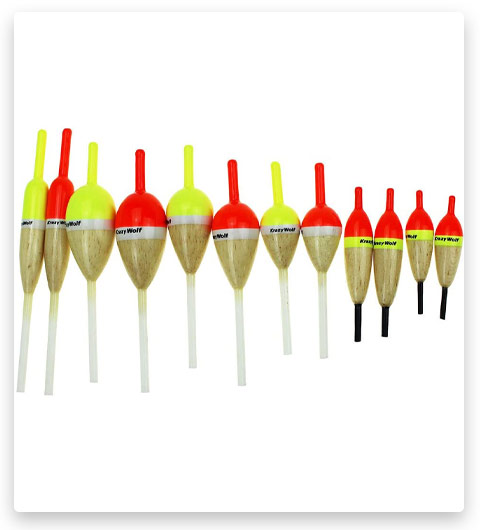 Krazywolf Balsa Multipurpose Fishing Floats are a great choice for anglers of all levels. Made of high-quality balsa wood, these slip floats are durable and chip resistant. They are also highly visible with their fluorescent paint finish. Whether you're fishing in open water or through the ice, Krazywolf Balsa Multipurpose Fishing Floats will help you land more fish.
How to Choose the Right Ice Fishing Bobber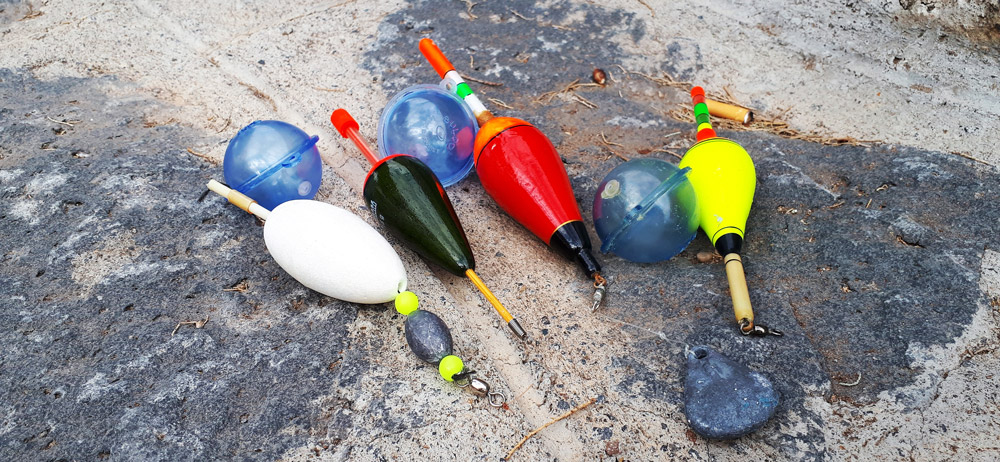 Ice Fishing Checklist: Understanding What You Really Need
Fishing Conditions: The environment in which you'll be fishing greatly influences the type of bobber you should choose. If you're fishing in a location with particularly thick ice or extremely cold temperatures, a bobber made from high-tech, freeze-resistant material would be beneficial. Similarly, if you frequently fish in low-light conditions or at night, a light-up bobber could significantly improve your bite detection.
Target Species: The type of fish you aim to catch plays a critical role in bobber selection. For smaller, less aggressive species, a traditional or modern bobber with basic features will likely suffice. However, if you're targeting larger, more robust fish, a bobber with high sensitivity and strong durability is essential to handle the stronger pulls and bites.
Bobber Breakdown: The ABCs of Ice Fishing Bobber Attributes
| Bobber Attribute | Considerations | Explanation |
| --- | --- | --- |
| Size | Corresponds to bait size and weight | The size of the bobber should correspond to the size and weight of your bait. Using a bobber that's too large can deter fish due to the resistance they feel when they bite, while a bobber that's too small might get pulled under, making it difficult to detect bites. |
| Material | Buoyancy, Freeze resistance, Durability | The material of the bobber impacts its buoyancy, freeze resistance, and durability. Traditional plastic or foam bobbers are lightweight and suitable for casual fishing, while modern bobbers made from thermal plastics or high-tech materials offer better performance in harsh ice fishing conditions. |
| Visibility | Easy to spot against the ice and snow | Your bobber should be easy to spot against the ice and snow. Brightly colored or light-up bobbers can help improve visibility, especially in low-light conditions or at greater distances. |
| Sensitivity | Transmission of fish bites | A bobber's sensitivity determines how effectively it transmits the movement of fish biting at the bait. High-sensitivity bobbers are excellent for detecting even the softest bites, essential when targeting elusive or less aggressive species. |
A Perfect Match: Harmonizing Your Bobber with Your Fishing Gear
| Fishing Gear | Considerations | Explanation |
| --- | --- | --- |
| Fishing Line | Snug fit, Line weight and thickness | The bobber should fit snugly on your fishing line but not so tight that it damages the line or can't be easily adjusted. The weight and thickness of your fishing line may affect the type and size of the bobber you choose. |
| Fishing Rod | Strength and flexibility | Your fishing rod should have enough strength and flexibility to cast the bobber and bait effectively. A heavy bobber may require a sturdier rod, while a light bobber can be cast with a lighter, more flexible rod. |
| Fishing Hooks | Hook size, Bait type | The size of your hook and the type of bait you use can also influence the choice of bobber. Heavier hooks and bait require a larger, more buoyant bobber. It's essential to strike a balance between the bobber and the hook size to ensure that the bobber can effectively signal a bite without being easily submerged. |
Techniques of Using Ice Fishing Bobbers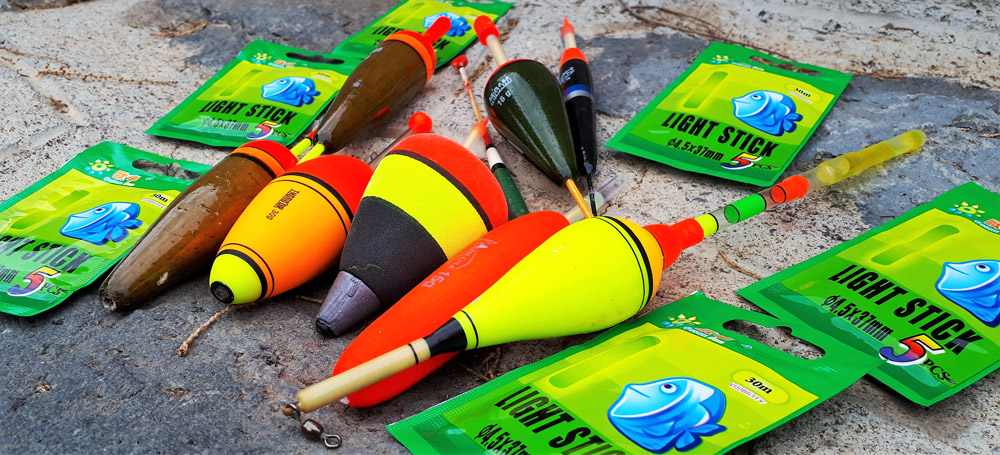 Tying the Knot: The Art of Rigging Your Ice Fishing Bobber
Rigging your bobber correctly is fundamental to a successful ice fishing outing. Begin by threading your line through the top and bottom hooks or caps of the bobber. Then, determine the depth you want your bait to be suspended. This is typically just above the bottom where fish are likely to be feeding. Once the desired depth is determined, secure the bobber onto the line. The bobber should float on the surface, with your bait suspended at the preferred depth beneath the ice.
Feel the Bite: Mastering the Art of Bite Detection
Recognizing bites can be challenging, especially for beginners. The bobber serves as your visual indicator for fish activity. A quick or forceful dip usually signals a bite, indicating that a fish has taken the bait and is pulling on the line. However, not all bites are aggressive. Some are subtle, causing the bobber to twitch or sway slightly. This is where high-sensitivity bobbers come in handy, helping you detect even the softest nibbles.
Ice Fishing Scenarios: Knowing When and How to Use Your Bobber
Ice fishing scenarios can vary greatly, from fishing on a clear, calm day to dealing with a blizzard. In low light or at night, using a light-up bobber can dramatically improve your bite detection. In severe cold, a thermal bobber that prevents your hole from freezing over is a game-changer. If you're targeting a specific species, adjust your bobber type and rigging depth accordingly. For example, perch are often found near the bottom, so setting your bobber to suspend the bait just above the bottom can yield good results.
Inside the Igloo: Pro Tips for Optimizing Your Ice Fishing Experience
To maximize the effectiveness of your bobber, here are a few tips:
Keep a variety of bobbers: Having an array of bobbers of different sizes, materials, and sensitivities can prepare you for a wide range of fishing conditions and species.
Adjust your bobber position: Fish don't always stay at the same depth. If you're not getting bites, try adjusting the depth of your bait by moving your bobber.
Practice patience: Ice fishing is often a waiting game. Be patient and keep a close eye on your bobber for any movement.
Understand the behavior of your target fish: Some species might bite aggressively, causing the bobber to dip quickly, while others might be more tentative. Understanding this can help you respond better when a fish bites.
Use the right gear: A well-balanced setup, where your rod, line, hook, bait, and bobber work together seamlessly, will greatly enhance your fishing experience.
Remember, a bobber is just one tool in your ice-fishing arsenal. While it can significantly improve your chances of success, it's also important to understand the overall ice fishing process, from reading the ice conditions to knowing the habits of your target species.
Embracing the DIY Spirit: Crafting Your Own Ice Fishing Bobber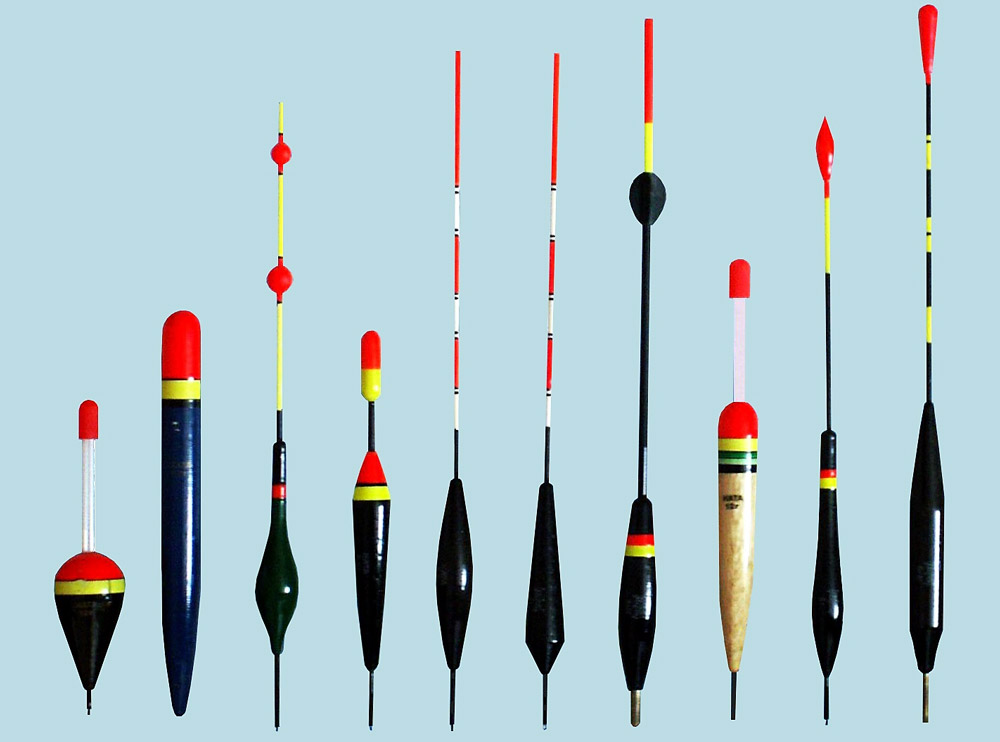 For some anglers, the joy of fishing extends beyond catching fish and includes making their own equipment. The DIY approach offers several benefits. You can customize your bobbers to meet your specific needs and preferences, which can be particularly advantageous if you're targeting certain species or fishing under unique conditions. Plus, making your own bobbers can be cost-effective and environmentally friendly, especially if you repurpose materials that might otherwise go to waste.
Ice Craftsmanship: A Step-by-Step Guide to Your DIY Ice Fishing Bobber
Here's a simple guide to making a basic DIY ice-fishing bobber:
Materials:
Cork or foam ball (small)
Bright, waterproof paint (optional)
Thin wire or fishing line
Beads (plastic or glass)
Small rubber bands
Steps:
If you're using a cork, you can optionally paint it with a bright color to increase visibility. Let it dry completely.
Thread a piece of wire or fishing line through the cork or foam ball, leaving plenty of length on both ends.
On one end of the wire or line, thread a bead, then loop the end back and pass it through the bead again to secure it in place. This acts as a stopper to prevent the bobber from sliding down the line.
On the other end of the bobber, repeat the process with another bead.
To use the bobber, slide the rubber band onto your fishing line, adjust it to the desired depth, then attach the bobber by looping the ends of the wire or line around the rubber band.
Safety First: Precautions for the DIY Ice Fisher
While making DIY bobbers can be fun and rewarding, it's crucial to keep safety in mind. Always use appropriate tools and handle them responsibly, especially when dealing with sharp or heated items. If you're painting or treating your bobbers, do so in a well-ventilated area and avoid substances that could be harmful to the aquatic environment. Lastly, ensure that your DIY bobbers are reliable and won't break or disintegrate, which could leave debris in the water or result in lost fishing gear.
Impact of Ice Fishing Bobbers on Conservation and Ethics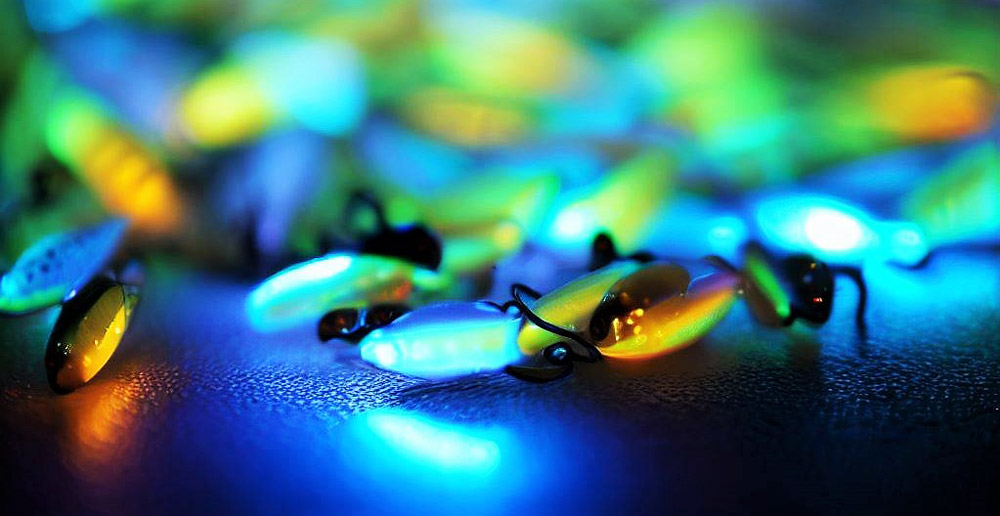 Catch and Release: How Bobbers Promote Ethical Fishing
Catch and release is a common practice among anglers who fish for sport, aiming to conserve fish populations by returning caught fish to the water. Bobbers play a vital role in this practice. They allow anglers to detect bites quickly, enabling them to respond promptly and set the hook before a fish swallows the bait deeply, which could cause lethal damage. Hence, bobbers can reduce the mortality rate of released fish by facilitating quicker, more efficient hook sets that usually result in mouth-hooking, from which fish can recover more easily.
Earth-Friendly Angling: Exploring Eco-Conscious Bobber Choices
The choice of bobbers can also have environmental implications. Some bobbers are made from plastic or other non-biodegradable materials that can harm the environment if lost or discarded improperly. Eco-friendly bobbers, on the other hand, are made from materials like cork, wood, or biodegradable plastics. These materials decompose naturally if they end up in the water, reducing environmental harm. When choosing a bobber, it's worthwhile to consider eco-friendly options that meet your fishing needs and also minimize environmental impact.
Rules of the Ice: Legal and Ethical Considerations for Ice Fishing
Following local fishing regulations is an essential part of ethical fishing. These rules can include restrictions on the types or sizes of bobbers used, the method of rigging, or even the colors allowed, especially in certain conservation areas or during specific seasons. It's crucial to understand and abide by these rules, not only to maintain the health of the fish population but also to respect the rights and experiences of other anglers. Always remember that responsible and ethical fishing ensures the sustainability of this beloved pastime for future generations.
FAQ: Understanding the Ins and Outs of Ice Fishing Bobbers
Conclusion: A Deep Dive into Ice Fishing Bobbers
Ice fishing bobbers come in all shapes and sizes, with a wide range of features. Choosing the right one can be challenging, but our buyer's guide will help you make the best decision for your needs. In addition to reviewing some of the most popular models on the market, we've also included some tips on how to choose the right ice fishing bobber for you. So whether you're just getting started or you're looking for an upgrade, read on for the inside scoop on the best ice fishing bobbers available today.
Ice Fishing Revisited: Summarizing the Bobber Bonanza
Throughout this article, we've journeyed through the fascinating world of ice-fishing bobbers. We began with a glimpse into their history, understanding how these simple tools have evolved and found their place in the modern ice fishing landscape.
We delved into the different types of ice-fishing bobbers, their unique attributes, and how they cater to various fishing scenarios. The traditional, modern, and specialized bobbers each bring something unique to the table, and understanding their advantages and disadvantages is crucial to choosing the right one.
Next, we explored the art of selecting the ideal bobber based on various factors, including fishing conditions, target species, and the attributes of the bobber itself. We also discussed how to match the bobber to your fishing gear for a seamless ice-fishing experience.
We moved on to mastering the techniques of using ice fishing bobbers, from proper rigging to bite detection, and adapting to different ice fishing scenarios. We shared pro tips and tricks to ensure the maximum effectiveness of your bobber.
For the hands-on anglers, we provided a step-by-step guide to creating your own DIY ice fishing bobbers, alongside safety measures and precautions. And finally, we reflected on the impact of bobbers on conservation and ethical fishing practices.
Last Thoughts: Why the Right Bobber Makes All the Difference in Ice Fishing
Selecting the right bobber for your ice fishing adventure can make the difference between a good day and a great one on the ice. Beyond its practical function, a bobber is a bridge between the angler and the underwater world, signaling the exciting moment when a fish is on the line.
Whether you opt for a store-bought model, choose to go the eco-friendly route, or decide to craft your own, each bobber carries with it the promise of a catch. So next time you head out onto the ice, take a moment to appreciate this humble piece of gear. After all, in the chill of the ice fishing landscape, it's the bobber that stands as a colorful beacon of potential success.
References/External Links
Further Into the Frost: Additional Resources for the Ice Fishing Enthusiast
To delve deeper into the world of ice fishing and its intricacies, consider checking out these credible sources:
"Ice Fishing: The Ultimate Guide" by Tim Allard – This comprehensive guide offers a wealth of information about ice fishing, including gear, techniques, and safety tips.
"The Total Fishing Manual (Paperback Edition): 318 Essential Fishing Skills" by Joe Cermele – This book provides a broader understanding of fishing skills, some of which can be adapted for ice fishing.
IceFishingChat.com – An online forum dedicated to all things ice fishing, where you can find articles, tips, and discussions.
Gearing Up: Noteworthy Products and Brands in Ice Fishing
For those interested in purchasing ice fishing bobbers or other related gear, you might consider the following brands:
Frabill – Known for their wide array of ice fishing gear, including a range of ice fishing bobbers.
Thill – They produce a line of ice-fishing bobbers that are particularly well-regarded for their high sensitivity.
Rapala – While best known for their lures, Rapala also produces quality ice fishing gear, including bobbers.
Join the Colony: Exploring Ice Fishing Communities and Associations
For additional support, advice, and camaraderie from fellow ice fishing enthusiasts, consider joining some of the following online communities and forums:
IceShanty.com – A vibrant online community dedicated to ice fishing, where you can ask questions, share your experiences, and learn from others.
In-Depth Outdoors Ice Fishing Forum – A forum where you can delve deeper into specific topics related to ice fishing.
North American Ice Fishing Association – An association dedicated to promoting ice fishing across North America, where you can find resources, competitions, and educational programs.
Remember, whether you're a seasoned angler or new to the ice fishing scene, there's always something new to learn. These resources and communities can offer invaluable insights and enrich your ice fishing experience.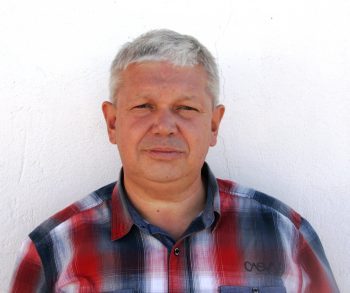 Sergio Smirnoff
Professional fisherman with 40+ years of experience.
Fishing and the ocean is a passion of my life. I am passionate about all kinds of sea fishing: fishing from the shore (spinning, float, baitcasting), from a boat, and spearfishing day and night.
I live in Tenerife (Canary Islands) for the last 10+ years and share my daily fishing experiences on my website. Many years of personal experience as a fisherman and the vast experience of my friends allow me to write professionally on any fishing topics (from choosing a flashlight and equipment to deep-sea fishing).
All of my advice is based on practical real-world experience and will be useful to both novice anglers and professionals.
Read more
about the author.
Affiliate Disclosure: FishReeler.com sometimes gets paid for listings, through sponsors or affiliate programs like Amazon, Ebay, Cabelas, Bass Pro Shop, Shimano, Daiwa, Rapala, Renn, Okuma, KastKing, etс. Clicking a link helps keep FishReeler.com free, at no extra cost to you!
About the author: Each article is verified by the fishing expert Sergio Smirnoff. The articles are written by professional and amateur fishermen with 20+ years of fishing experience.
Note: The views and opinions expressed in this article are those of the authors and do not necessarily reflect the official policy or position of any agency. The articles are for informational purposes only, share your opinions in the comments and join the fishing discussions, let's share our fishing experiences together!