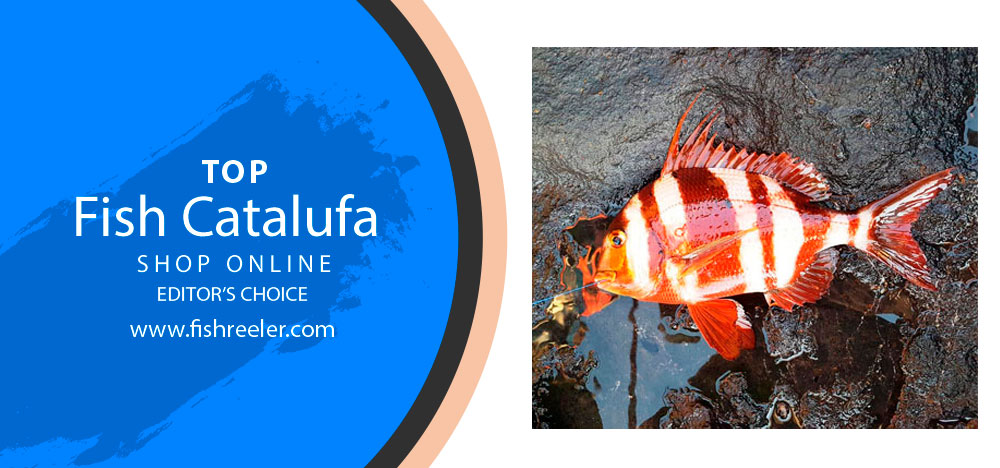 What is Fish Catalufa (Alfonsiño, Alfonso)
Catalufa is an endemic fish to the Canary Islands. It can only be seen, caught, and eaten in Tenerife. Local scientists believe that this is one of the best in the world and healthy fish for food, especially for those who want to lose weight. She has a unique ratio of fat and meat. It can be eaten on any diet.

Many argue that she tastes like a "moriscos" product – seafood such as shrimp or crab, lobster, and spiny lobster. Really, the taste is worthy and noble. They make fish soup (fish soup), roast, grill, and jellied dishes, etc. It is believed that the most delicious fish in the world is found in cold seas and oceans, where the water temperature is from 2 to 13 degrees. The average water temperature on the island of Tenerife is 20-22 degrees, so the endemic fish here are quite tasty than in relatively warm oceans.

Catalufa Family
The Catalufian ones have an oval, laterally compressed body, covered with fine coarse scales; dorsal fin alone, with sharp spines in front. Their bones are armed with strong spikes.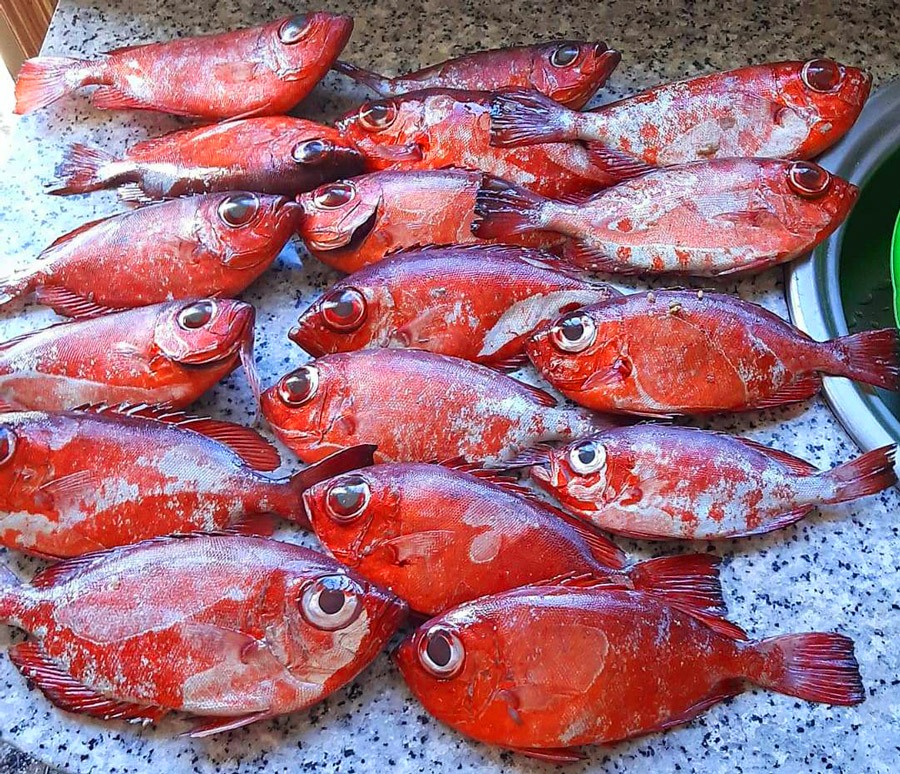 The eyes are very large, the ventral fins are connected by a membrane with the body, and sometimes are very elongated. All catalufas are distinguished by a bright red monochromatic color, against which some species have dark stripes or spots. They live in the bottom layers of water, usually near coral reefs or rocky coasts, at a depth of 20-50 m or more.

Some species, however, are found near the shore, even at a depth of 2 m. All Catalufas are predators that feed on fish and crustaceans and, as a rule, lead a nocturnal lifestyle. It is surrounded by sharp fins throughout the body, has dense skin and a large head. She has huge bulging eyes. Freshly caught fish has a completely red color of scales and eyes burn and shimmer like real rubies. Then, over time, her skin begins to lighten, and therefore the photos are not as beautiful as the photos of live fish.

Her body is very dense, tall, and squeezed laterally. Large and very oblique strong mouth, small conical teeth in both jaws. Big eyes are near the dorsal profile. At the bottom of the abdomen, there is a protective thorn from the predator. The dorsal fin and lower fin are long and extend along the entire length of the catalufa. Small, coarse scales all over the body. Maximum length: 35 cm. Weight up to 1 kilogram.

This fish is a nocturnal predator. In the afternoon she hides in caves, pits, and grottoes. Swarms of such fish also love hollows that protect it from daylight. Due to the fact that it does not move much during the day, isopods, sea lice, cling to its fins. Isopoda is a crustacean. Isopods live in the sea and in freshwater. All of them have rigid exoskeletons, seven pairs of articulated limbs on the chest. Aquatic species live mainly on the seabed. It feeds on octopuses, crustaceans, small fish, and polychaetes.
What is the Necessary Fishing Tackle?
Spinning rods from 3.0 to 3.6 meters long (Shimano Forcemaster SFMBX33H -3.30 m; 20-50 g, Shimano Speedmaster Surf Spinning Rod), reel with at least X-4000 (Piscifun Flame Spinning Reel 10 Bearings), braided fishing line with a diameter 0.18 mm, preferably a drowning "bombard fishing", rather than a float, a leash – a fluorocarbon fishing line with a diameter of 0.2 – 0.25 mm, hook number 4.

It is a pleasure to catch such fish from the shore. Fishing season from spring to late autumn. Fishing time – when it gets dark until morning. The main difficulty for the fisherman is to find a place where she lives. When there is a bite, then the fisherman has practically no empty wires. Nibble abruptly begins and also unexpectedly ends.
How to Catch Catalufa?
It is necessary to find a rocky bottom, the depth of the ocean up to 2 meters. Casting should be done at least 50 meters and slowly pull the bombard over. Biting is possible throughout the movement of the bait. She pecks like a real sea bass – swallows a lot of bait: from soft silicon to pieces of chicken meat. The fish is strong and therefore it is interesting to drag it to the shore, it resists and bends the fishing rod. I managed to catch 10 fish in 30 minutes. But this is a big luck.

This Catalufa is very afraid of the bright light of a lantern, so when fishing you need to use only a lantern that gives a diffuse red color. I often use the Vont Spark Led Headlamp. The supermodel has two modes of red and 3 modes of white light (bright, diffused, and blinking), which are necessary for the fisherman. Very comfortably. More details can be found here. Since the light for the fisherman is very important for the convenience of walking and for repairing gear. In conclusion, I can say that fishing in Tenerife is a pleasure. Warm nights, beautiful beaches, complete comfort for the fisherman. Good fishing!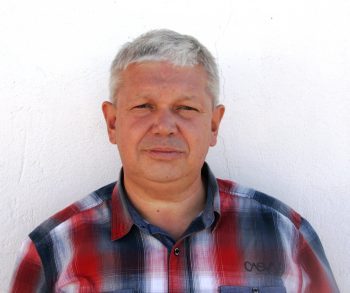 Sergio Smirnoff
Professional fisherman with 40+ years of experience.
Fishing and the ocean is a passion of my life. I am passionate about all kinds of sea fishing: fishing from the shore (spinning, float, baitcasting), from a boat, and spearfishing day and night.
I live in Tenerife (Canary Islands) for the last 10+ years and share my daily fishing experiences on my website. Many years of personal experience as a fisherman and the vast experience of my friends allow me to write professionally on any fishing topics (from choosing a flashlight and equipment to deep-sea fishing).
All of my advice is based on practical real-world experience and will be useful to both novice anglers and professionals.
Read more
about the author.
Affiliate Disclosure: FishReeler.com sometimes gets paid for listings, through sponsors or affiliate programs like Amazon, Ebay, Cabelas, Bass Pro Shop, Shimano, Daiwa, Rapala, Renn, Okuma, KastKing, etс. Clicking a link helps keep FishReeler.com free, at no extra cost to you!
About the author: Each article is verified by the fishing expert Sergio Smirnoff. The articles are written by professional and amateur fishermen with 20+ years of fishing experience.
Note: The views and opinions expressed in this article are those of the authors and do not necessarily reflect the official policy or position of any agency. The articles are for informational purposes only, share your opinions in the comments and join the fishing discussions, let's share our fishing experiences together!