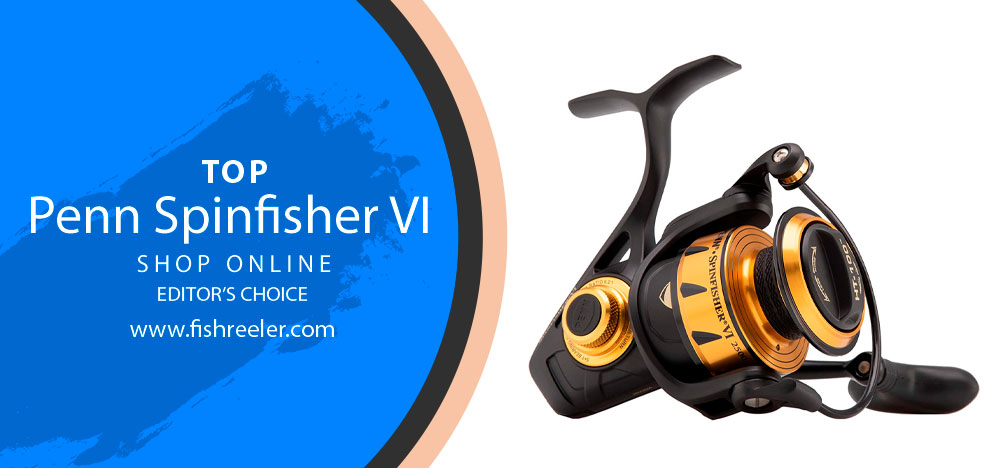 Unraveling the Excellence: A Deep Dive into the Penn Spinfisher VI Spinning Reel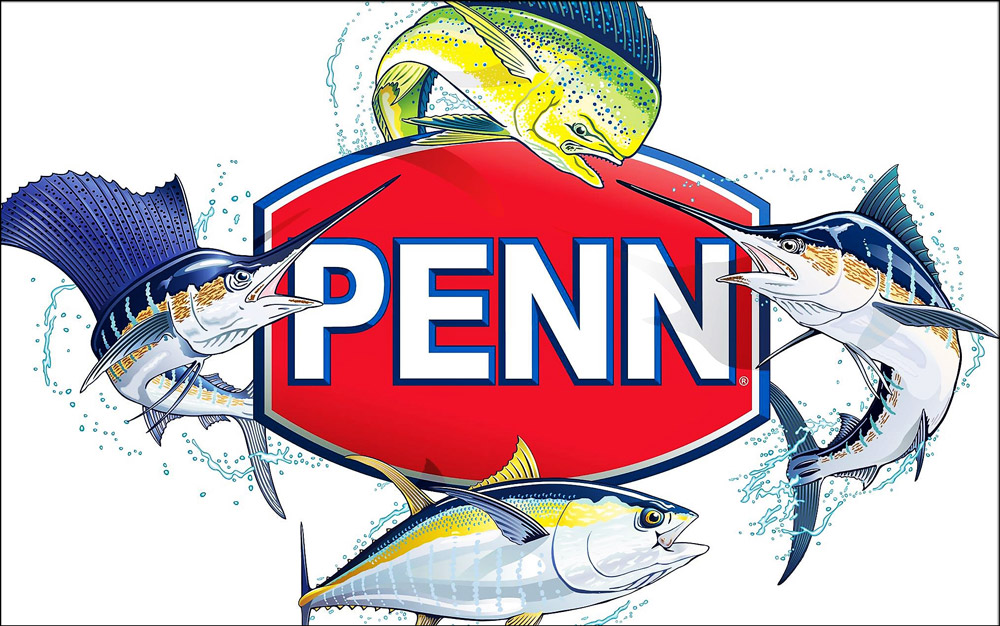 Setting the Hook: The Art and Essentials of Fishing
Fishing, whether for leisure, sport, or sustenance, is an activity that has fascinated mankind since the dawn of time. It requires skill, patience, and a keen understanding of the aquatic world. However, a fisherman is only as good as their gear. At the heart of this equipment arsenal is the fishing reel. A reliable reel is not just an accessory; it is a critical tool that can make the difference between a fruitful catch and an empty hook. It enhances control, aids in the accurate casting of bait, and reduces the effort needed to reel in a catch. Therefore, when it comes to choosing a reel, quality, durability, and performance are non-negotiable.
Penn: Reeling in Years of Trust and Excellence
One brand that has established its name in delivering reliable fishing equipment is Penn. Penn reels, renowned for their durability, have been a part of angler's tackle boxes since 1932. Founded by Otto Henze, the company has been dedicated to manufacturing fishing gear that go beyond standard quality. With its American ingenuity, Penn has produced a series of fishing reels that have not only enhanced the fishing experience but have also stood the test of time. Today, Penn reels are known worldwide, consistently earning the trust and confidence of both amateur and professional anglers.
The Penn Spinfisher VI: Redefining Your Fishing Expedition
The Penn Spinfisher VI Spinning Reel is one of the gems in Penn's illustrious line of products. Known for its robust design, innovative features, and superior performance, it has been making waves in the fishing community since its launch. Designed to tackle even the harshest saltwater environments, it's a reel that's suited for anyone who demands nothing but the best from their gear. It boasts several standout features such as the IPX5 sealed body and spool design, HT-100 drag system, CNC Gear technology, and a Full Metal Body, all geared towards enhancing the angler's fishing experience.
The Spinfisher VI isn't just a tool; it's a testament to Penn's commitment to innovation, functionality, and style. It's the perfect amalgamation of a rich brand history and an understanding of an angler's needs, packed into a state-of-the-art product. Whether you're a weekend hobbyist or a seasoned professional, the Spinfisher VI is a reel that promises to transform your fishing adventure into a tale of excitement and triumph.
PENN Spinfisher VI Spinning Reel Product Video
Overview of the Penn Spinfisher VI Spinning Reel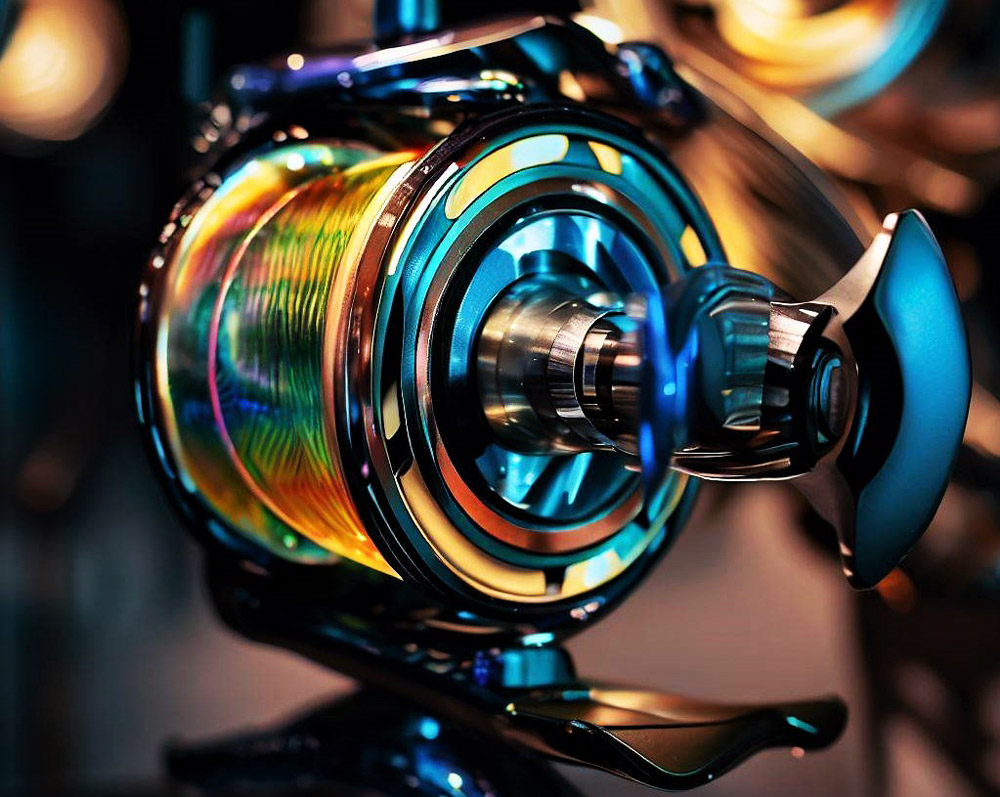 The Aesthetics of Strength: A Closer Look at the Spinfisher VI
The Penn Spinfisher VI is an impressive piece of engineering both in terms of its appearance and specifications. It comes in various sizes, ranging from 2500 to 10500, designed to cater to a variety of fishing requirements. The size determines the line capacity, maximum drag, gear ratio, and other performance parameters of the reel.
For example, the Spinfisher VI 2500 weighs 10.7 ounces and can carry 255 yards of 6 lb, 175 yards of 8 lb, or 140 yards of 10 lb mono line. In contrast, the heavyweight in the series, the Spinfisher VI 10500, tips the scales at 38.6 ounces and can accommodate a whopping 435 yards of 30 lb, 360 yards of 40 lb, or 255 yards of 50 lb mono line.
Design aesthetics haven't been overlooked in this model. The reel sports a sleek black and gold design, giving it a robust yet sophisticated appearance that speaks of its high-quality construction. The spool is marked with line capacity rings, allowing you to see at a glance how many lines you have left while fighting a big fish.
Versatility Unleashed: The Spinfisher VI Across Different Waters
The Spinfisher VI is truly a versatile reel, built to perform admirably in a variety of fishing conditions and environments. Thanks to its IPX5-sealed body and spool design, it can withstand exposure to saltwater without the corrosive damage typically associated with saltwater fishing. This makes it an excellent choice for offshore fishing, where it can handle larger, stronger species.
At the same time, it's equally at home in freshwater environments. Whether you're targeting smallmouth bass in a local river or trout in a mountain lake, the Spinfisher VI can handle it all with grace and reliability.
Its versatility extends to different fishing styles as well. Whether you prefer inshore fishing from the beach or pier, or you're more inclined to venture offshore on a boat, the Spinfisher VI delivers consistent performance. It's been designed with a clear understanding of the diverse needs of today's anglers, making it a go-to reel for any fishing expedition.
Unique Features and Technologies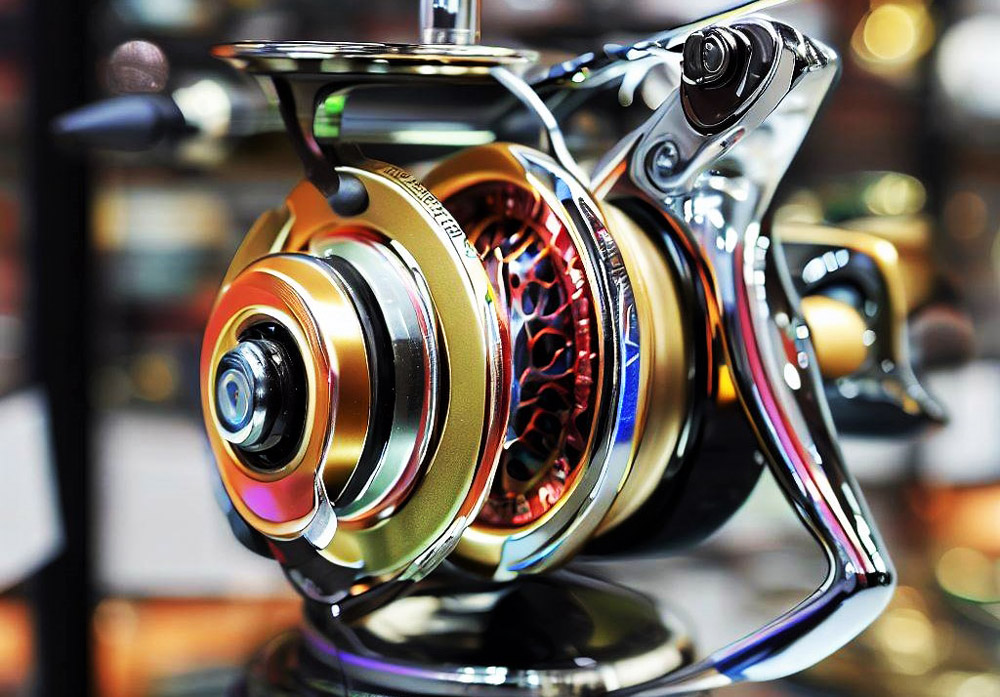 Sealed to Perfection: The IPX5 Design of the Spinfisher VI
The Spinfisher VI boasts an IPX5 sealed body and spool design, which offers significant protection against water damage. This innovative feature allows the Spinfisher VI to withstand a sustained, low-pressure water jet spray — a necessity when you're out in the open water, facing waves and spray, or even an unexpected downpour. With this feature, you can enjoy your fishing adventure in various conditions without worrying about damaging your reel. It provides the resilience needed for saltwater fishing, where corrosion is a common issue.
Drag It Right: The Power of HT-100 Drag System
When it comes to reeling in a tough, battling fish, the drag system plays a crucial role. The Spinfisher VI utilizes Penn's HT-100 drag system, a feature that has received rave reviews from anglers worldwide. The HT-100 (High Tech) drag system uses keyed carbon washers instead of traditional felt washers, resulting in a drag system that is smoother, more durable, and has a higher maximum drag pressure. This technology ensures that the reel can handle long runs and resist the intense pull, providing you with more control and the power to reel in big fish.
Stronger Than Ever: The CNC Gear Technology and Full Metal Body
The durability and strength of the Spinfisher VI are enhanced by the CNC Gear technology and a Full Metal Body. The gears are cut with high precision using a computer numerical control (CNC) machine, leading to a system that operates more smoothly and holds up better under strain. The Full Metal Body, comprising the side plate, rotor, and body, ensures the gear alignment remains intact even when under heavy loads, ensuring a reliable performance every time.
Beyond the Basics: Superline Spool and Line Capacity Rings
The Spinfisher VI is equipped with other thoughtful features such as line capacity rings and a superline spool. The line capacity rings on the spool are a simple yet effective feature that allows you to see at a glance how many lines you have left. This feature can be a lifesaver when you're fighting a strong fish and need to know how many lines you can afford to give.
The superfine spool, another standout feature, has a rubber gasket that stops super lines from slipping under pressure, eliminating the need for backing. This, in combination with the line capacity rings, makes the Spinfisher VI a versatile and effective tool in any angler's arsenal.
Fishing Perfection: The Brilliance of the Penn Spinfisher VI Spinning Reel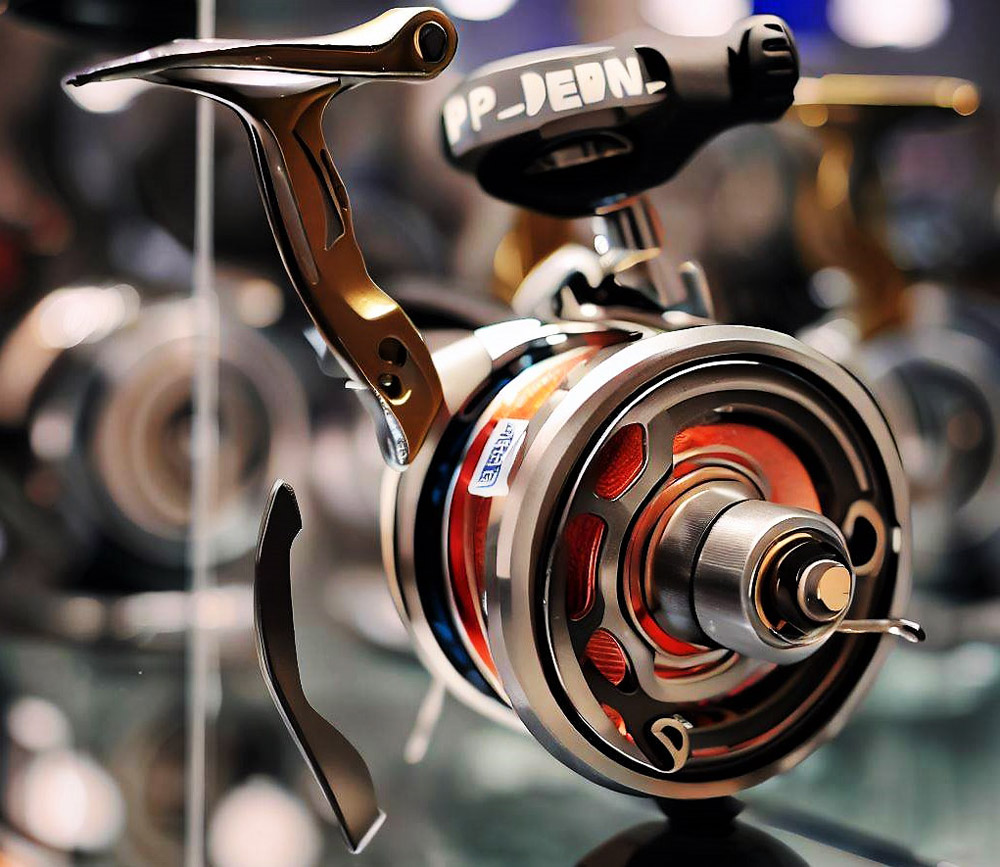 For many fishermen who prefer sea fishing, there is virtually no alternative to the Penn brand, thanks to the rugged and durable fishing tackle. Their rugged construction and stability make them ideal for saltwater fishing. The finest materials and high-quality workmanship ensure that Penn still has a loyal following to this day. Let's talk about the Penn Spinfisher VI today.
This article introduces the sixth generation of Spinfisher reels. The Penn development team has made the reel completely sealed to IPX5 standards. This allows the series to be used in sea fishing without fear of moisture getting inside, even if the wave covers the whole mechanism. The Spinfisher VI has a friction clutch at the front. The brake discs of the patented HT-100 ™ design are made of carbon.
Six stainless steel bearings are responsible for the smooth operation of the mechanism, which is also completely protected from moisture. All parts are perfectly fitted on high-precision CNC machines, which ensures accurate and reliable operation and no backlash. Spinfisher VI reels from the Penn brand have instant anti-reverse. The spool has circular lines to make it easier to control the number of lines. And to prevent the thin braid from slipping, a special rubber insert is provided. With such a spinning reel, you can successfully deal with sea and freshwater trophies.
The Penn Spinfisher VI is available in several sizes. The product is available in sizes from 2500, 3500, 4500, 5500, 6500, 7500, 8500, 9500, and 10500. It allows you to choose the most suitable option for your purposes. The small sizes are for seabass and freshwater predators such as pike or black bass, while the larger sizes (6500 to 10500) are for large fish in the sea. Spinfisher VI sizes 6500 and 7500, 8500 are used in freshwater for catfish and in the sea for bluefin tuna. On the other hand, the 9500 and 10500 are designed for saltwater fishing in search of large fish such as the red bass.
If you have been interested in this model even before, it may come as a surprise to you that the Penn spin-fisher vi has a size of 2500. Not so long ago the smallest size was 3500. However, demand creates supply. Many fishermen have dreamed of a smaller size and the Penn brand heard them! The Penn spin fisher vi 2500 is great for fishing inshore species.
Experience Unmatched Precision and Power: Penn Spinfisher VI Details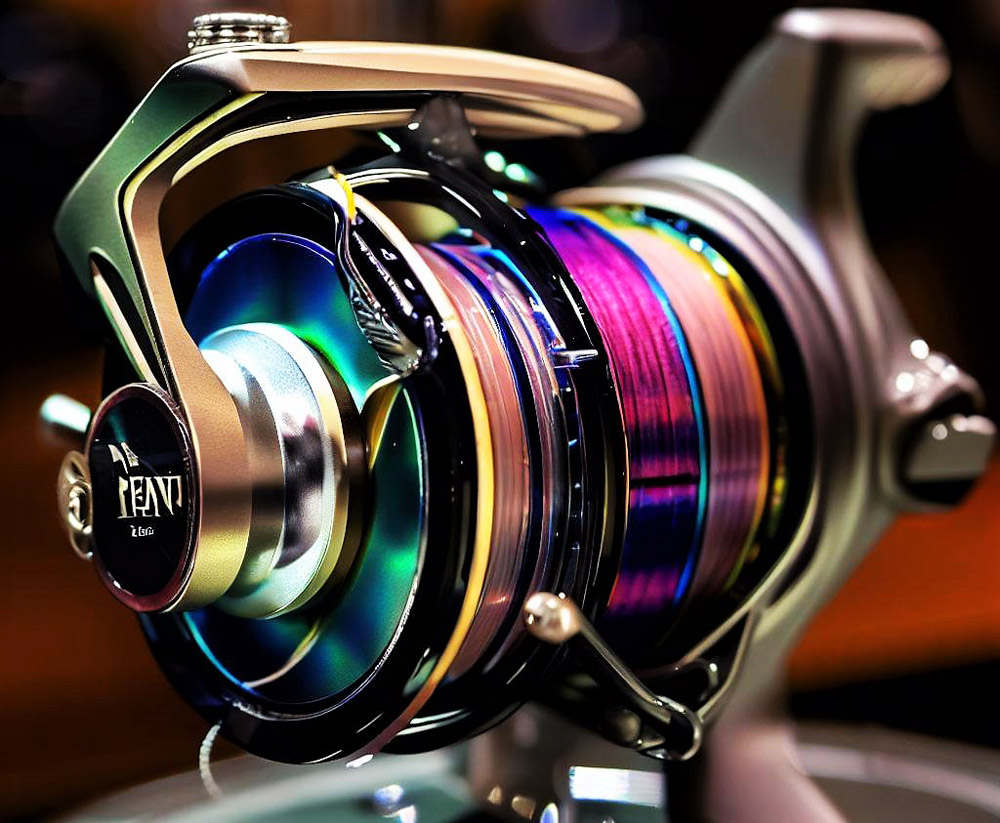 The PENN Spinfisher is one of the most renowned and tested seawater spinning reels in the world. The Penn spin fisher vi spinning reel has further solidified its reputation with a fully-made metal body that guarantees the precise operation of the CNC gear system. Sealed design with IPX5 protection seals out saltwater for long, smooth running.
Anglers around the world rely on the Spinfisher sealed braking system with premium HAT-100 disc brakes. Another notable feature of the reel is the deep aluminum spool, which can be loaded with a lot of monofilament lines (line capacity should be higher than a braided line), making it ideal for deep-sea fishing.
The rings on the line fill indicator on the reel, which is also suitable for braided lines, show the angler how much line is in the water and how much is left on the reel. The reel also convinces with a sturdy grip. This reel is designed for continuous use and is suitable for fishing from the shore, surfing, boat, or kayak. In short, for all fishing types!
Penn Spinfisher VI Specifications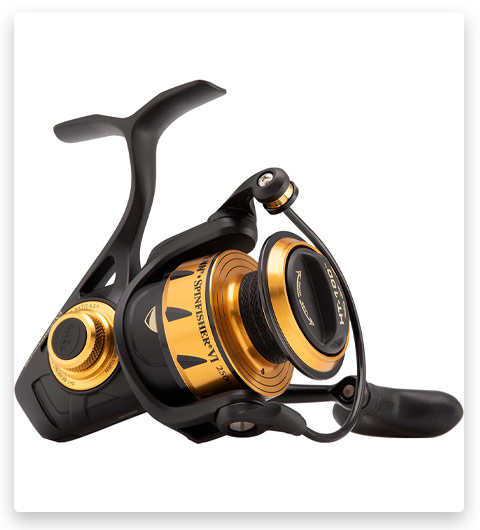 View on Amazon View on BassPro
The gear ratio is the main indicator of reel performance. It speaks about the number of revolutions of the rotor at one turn of the reel. Gear ratios in Penn Spinfisher VI can be 5.6: 1, 6.2: 1 and 4.7: 1.
Features
The all-metal body and side plates ensure the smooth operation of the gearbox and protect against any kind of wear.
CNC gear technology ensures smooth running even under extreme pressure.
The sealed IPX5 body prevents salt, sand, or dirt from entering the gearbox, thereby preventing roller corrosion and rusting for years to come.
The HT-100 Carbon Fiber Brake Discs provide the braking power needed to catch large sea fish but still operate smoothly. HT-100 material has proven itself over the long term in previous models, providing even braking performance.
Line capacity rings on the reel allow you to check your line stock at a glance when fishing for large fish.
The Superline spool guarantees a very reliable spool for continuous use without crashing or wear.
The rubber rings also prevent the braided line from slipping, so you don't have to rewind the monofilament.
Oversized handle.
4-position Live Liner drag system.
Sealed drag system.
The new Penn Spinfisher VI spinning reel comes in a variety of models, from the latest 2500 model, which is ideal for coastal fishing for small fish, to the 10500 reels, designed for large saltwater fish that struggle with resistance. A wide range of sizes depending on the target fish.
Features at a Glance:
Sealed body IPX5
Protected stainless steel ball bearings
5 + 1 ball bearings
CNC Gear ™ technology
Metal side cover
Full metal body
Sizes from 2500 to 10500
Superline spool
Line Capacity Rings
Brass gear
Metal rotor
HT-100 carbon fiber drag washers
Spring-loaded cord clip
Screw-down handle (right and left side possible)
Few Facts About Brand: The Revolutionary Penn Spinfisher VI Spinning Reel
The American company Penn is known for its rich history in the production of reels and rods. The creation of fishing tackle is based on the experience of professional fishermen. Since 1932, the company has been supplying quality models that are used all over the world. Powerful spinning reels have gained popularity. The best materials are used in production, such as bronze, aluminum, steel. Their main advantages are convenience and simplicity, which is why they are popular among both novice anglers and professionals.
Anyone who knows even a little about fishing has already dealt with it more closely for various reasons has probably heard something from Penn at one time or another. It is primarily because tackles have very good quality here, which must be optimized for all products, especially for the professional sector and especially high customer requirements.
After all, Penn is not even an independent company in the full sense of the word, but rather just a brand under which various products are then offered for sale to buyers in the market. In fact, Penn's own range consists mainly of a wide selection of different fishing reels, which of course can and should be used on the fishing line for good and quick success.
Penn Fishing Reels
The highest quality reels are still manufactured in the USA. In 2020, Penn celebrated its 88th anniversary. Penn reels have taken a unique place among seawater reels over the past few decades. Since its inception, Penn reels have enjoyed steady success and high recognition for their quality and performance.
Penn is now part of Pure Fishing Inc. along with other brands such as Berkley, Shakespeare, Mitchell, Abu Garcia, Fenwick, JRC, Hardy, Chub, Grays, Spiderwire, etc. Pure Fishing Inc. is part of Jarden Outdoor Solution, a leading leisure products company and a subsidiary of Jarden Corporation.
To date, about 220 different models have been produced, which have set more than 1400 IGFA (International Game Fishing Association) world records. Today Penn is one of the largest reel factories in the world, employing over 500 people. Penn seawater rods have been and remain just as successful. Thanks to the toughness of the material and the sturdy construction, many anglers still associate the Penn brand with first-class fishing tackle.
Penn Fishing Tackle has become the undisputed leader in saltwater fishing. Today Penn covers a wide range of saltwater fishing from lightweight spinning reels to heavy baitcasting reels. But strong and durable spinning reels are also increasingly popular with anglers. The Penn Spinfisher vi long cast model was no exception. The talk about quality and reliability today convince many anglers around the world to buy the Penn spin fisher vi combos. Apparently, Otto Henze did everything right by founding Penn!
Penn Reel Construction
Mechanism with the foot for fastening. Penn reels can be attached in two ways: directly to the main pair or using a clamping screw. It is an important part of the design. Usually, the body is all-metal or high-quality carbon fiber.
Rotor with line guide mechanism. The entire mechanism is triggered by the rotational movement of the rotor, which has a special bail of the line. It is thanks to the precise and balanced transmission of the mechanism that traction is enhanced. Penn reels are designed with a steel stem and sealed, mostly stainless steel bearings. Their number is different. The rotor itself is made of carbon or aluminum.
Spool, which is designed to hold the line. Can be made from metal or polymers. Its volume depends on the model and the intended fishing conditions. The spare part is not included in the kit. The handle that sets the rotary motion to the entire mechanism.
Advantages
Penn reels have earned the trust of fishermen due to their advantages:
Simplicity and convenience.
Reliability and durability due to quality materials (metal and polymer alloys).
Fast line reeling even on long casts.
Availability of instant anti-reverse.
High speed and precise front clutch.
Overall, Penn reels are rated quite high. They have excellent technical characteristics, suitable for any kind of fishing, even in difficult conditions. Power and reliability are the main qualities that have been appreciated by fishermen for several decades. As you can imagine, the Penn Spinfisher vi is the perfect choice for any fisherman.
Hands-On Experience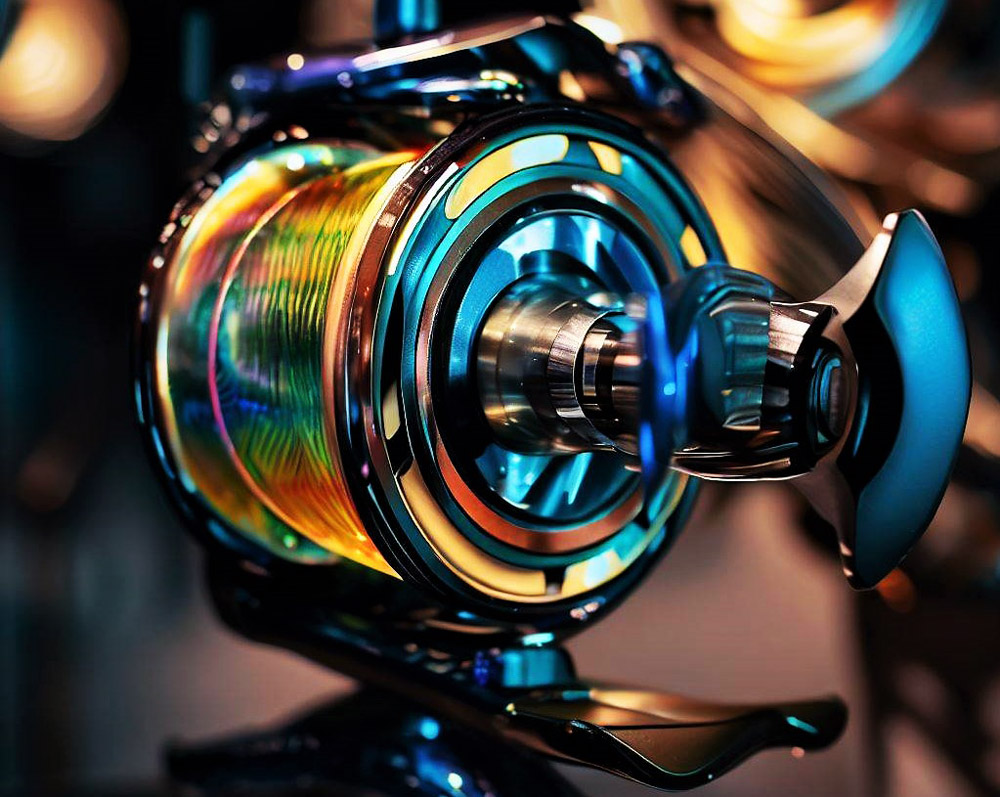 On the Water: A Personal Encounter with the Spinfisher VI
As an experienced angler, my introduction to Spinfisher VI was a refreshing experience. The first thing I noticed was its sleek design and the solid feel it had in my hands. Despite its robust build, it was surprisingly comfortable to handle, even after long hours on the water.
One of my most memorable experiences with the Spinfisher VI was during an offshore fishing trip. I hooked a particularly feisty king mackerel, known for their speed and stamina. The reel's HT-100 drag system came into play beautifully, handling the fish's runs and jumps with ease. The smoothness of the drag adjustment was impressive, allowing me to keep up with the fish's changing pace without any hiccups.
All-Weather Performer: The Spinfisher VI in Action
I've used the Spinfisher VI in various settings — from quiet freshwater streams to choppy offshore waters. Regardless of the environment, the reel performed exceptionally. Its IPX5-sealed body and spool design shrugged off the water and salt exposure effortlessly. This durability allowed me to fish in different weather conditions without worrying about the reel's upkeep and longevity.
In terms of casting and retrieval, Spinfisher VI performed flawlessly. The precision-cut CNC gears ensured a smooth operation, whether I was casting a lure into the distance or reeling in a catch. The line lay on the spool was even, reducing wind knots and ensuring a smooth line flow during casting.
Comparative Casting: The Spinfisher VI Vs. The Rest
Compared to previous models and other brands I've used, the Spinfisher VI definitely stands out. One key advantage is the HT-100 drag system, which offers smoother and more consistent performance than most other reels in its price range.
Compared to its predecessor, the Spinfisher V, the VI has noticeably improved water resistance with its IPX5 sealing, enhancing its suitability for saltwater fishing. The CNC Gear technology is another upgrade that sets it apart from many other models, contributing to smoother operation and a longer lifespan.
While there are other excellent reels out there, the combination of features, durability, and reliable performance of the Spinfisher VI makes it a truly unique offering in the market. It's a reel that beginners can use with ease and professionals can push to the limits, standing up to the demands of various fishing environments.
User Feedback and Reviews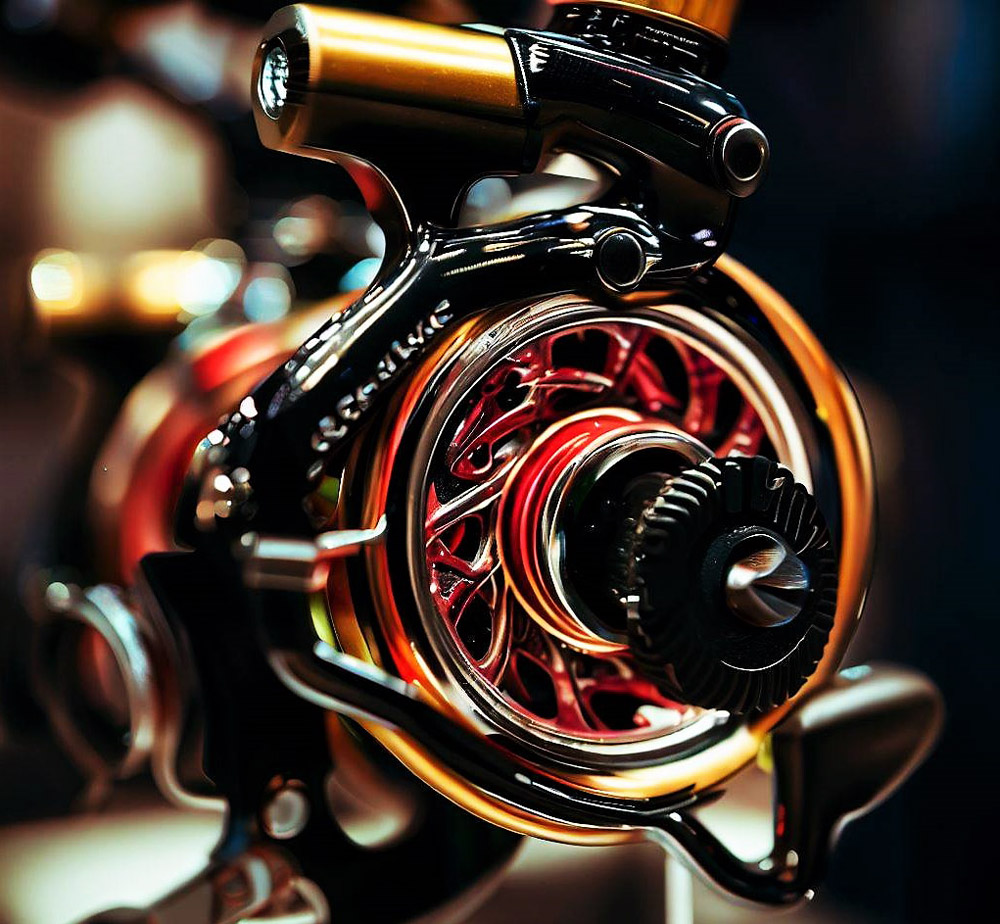 Casting a Wide Net: The Angler's Verdict on the Spinfisher VI
The Penn Spinfisher VI has received widespread acclaim among a diverse range of anglers, earning impressive user reviews and ratings. Novices appreciate the reel's ease of use and the clear instructions provided, making it easy to get started. Intermediate and experienced anglers have praised the reel's sturdy construction, smooth operation, and excellent drag system.
On various online retail sites, the Spinfisher VI consistently scores high, often over 4 out of 5, on user ratings. Reviewers have cited its superior performance in both fresh and saltwater conditions, its durability, and its comfortable handling as standout qualities. Its ability to tackle a variety of species, from bass to larger offshore games, has also won over many anglers.
Of Reels and Reality: Addressing the Shortcomings
While Spinfisher VI is overwhelmingly popular, it isn't without a few minor complaints. A small number of users have mentioned the reel's weight, especially in larger models, as a potential downside, especially for prolonged fishing expeditions. However, it's important to note that the sturdy construction and durability largely justify the added weight.
Some users have also pointed out that although the reel performs excellently under heavy loads, it requires diligent maintenance, particularly after exposure to saltwater, to maintain its high performance. This is a common requirement for most fishing reels and by no means a deal-breaker, but something new buyers should be aware of.
Overall, Spinfisher VI has been praised for its superior quality and performance across the board. The few criticisms it does receive are far outweighed by its strengths and the positive experiences of a multitude of satisfied anglers.
Maintenance and Care
Keep it Reeling: Essential Maintenance Tips for Your Spinfisher VI
Proper care and maintenance of the Spinfisher VI will significantly enhance its lifespan and ensure its performance remains top-notch. Here are a few tips to maintain your Spinfisher VI reel:
| Maintenance Step | Description |
| --- | --- |
| Clean After Use | After each fishing trip, especially those in saltwater environments, it's important to rinse the reel gently with fresh water. This removes any accumulated salt, sand, or dirt. It's crucial to avoid using high-pressure water or submerging the reel, as this could force water into the interior parts of the reel, which could lead to damage. |
| Dry Properly | Once the reel has been cleaned, it should be allowed to dry thoroughly before it's stored. Ideally, it should be kept in a cool, dry place to prevent corrosion from humidity or moisture. |
| Regular Lubrication | Regular lubrication of the reel's moving parts with a high-quality reel oil is key to ensuring smooth operation. Lubrication reduces friction among the moving parts, which helps maintain the reel's performance and prolong its lifespan. |
| Annual Maintenance | At least once a year, or more frequently if you're a heavy fisher, the reel should undergo complete disassembly, cleaning, and lubrication. This process ensures that all parts of the reel are maintained, not just those that are easily accessible. If you're not familiar with the process, it's recommended to leave this task to professionals to avoid causing unintentional damage. |
Warranty and After-Sales Service: Penn's Commitment to Quality
Penn offers a 1-year warranty from the date of purchase, covering defects in materials and workmanship. They have a reputation for being responsive and supportive when dealing with warranty claims.
Apart from the warranty, Penn also offers excellent after-sales service. They have an extensive network of service centers around the world that can provide professional maintenance and repair services. It's recommended to use these services for more complex maintenance tasks.
Remember, a well-maintained reel not only performs better but also has a longer lifespan. So, take the time to care for your Spinfisher VI reel, and it will serve you well in many fishing adventures to come.
FAQ: Unleash the Angler in You with the Penn Spinfisher VI Spinning Reel
Conclusion: The Incredible Penn Spinfisher VI Spinning Reel
For more than 50 years, the Penn Spinfisher has been the most successful Penn spinning reel series worldwide. The Spinfisher VI series is now the successor that has been improved. With a range of sizes, the Spinfisher VI offers the right reel for almost all freshwater and saltwater fishing applications. With the larger sizes, all light tackle and big fish lovers will find the reels. They have the highest line capacity in the Penn range. Anglers looking for a freewheel system will also find new models to choose from with the Live Liner released at the same time. The axle, spool, and pinion are optimally adapted to the extreme loads of the braided line. Robust and reliable – the new Penn Spinfisher VI series.
A Recap of the Spinfisher VI
The Penn Spinfisher VI stands as a testament to Penn's commitment to quality, durability, and performance. With its unique features such as the IPX5 sealed body and spool design, the HT-100 drag system, and the CNC Gear technology, it delivers a remarkable fishing experience that sets it apart from the competition. It has proven to perform seamlessly in both fresh and saltwater conditions and handle a diverse range of species.
User feedback overwhelmingly appreciates Spinfisher VI. Its high ratings and rave reviews among a broad spectrum of anglers speak volumes about its acceptance in the fishing community. While there are minor criticisms, they don't overshadow the positive experiences the reel offers.
Casting the Right Line: Who Benefits from the Spinfisher VI
The Spinfisher VI is a versatile reel that can be appreciated by a wide range of anglers. Beginners will find it user-friendly and reliable, while seasoned anglers will appreciate its advanced features, robustness, and performance under challenging conditions. Given its sturdiness and water resistance, it's particularly well-suited for those who venture into saltwater environments or target larger, more aggressive species.
The Catch of the Day: Final Verdict on the Spinfisher VI
In terms of value for money, Spinfisher VI truly delivers. Given its feature set, the reel offers a lot in its price range. While there may be lighter or cheaper options available, the durability, performance, and advanced technologies that come with the Spinfisher VI justify its price point.
Overall, the Penn Spinfisher VI Spinning Reel earns a strong recommendation for anyone seeking a reliable, versatile, and high-performing reel. With proper care, this reel is an investment that will pay dividends in the form of memorable fishing experiences and successful catches. Whether you're a novice or a pro, the Spinfisher VI is a reel that will serve you well on any fishing adventure.
The Fishing Chronicle: Further Resources for the Enthusiastic Angler
For those who wish to delve further into the world of the Penn Spinfisher VI and fishing reels in general, here are a few valuable resources:
Penn's Official Website: www.pennfishing.com – A great starting point for detailed specifications, videos, and other products from Penn.
Spinfisher VI Product Manual: Available on the Penn website, this offers a comprehensive understanding of Spinfisher VI's functionality and maintenance.
Fishing Forums and Blogs: Websites such as www.bassresource.com or www.stripersonline.com often have detailed discussions and reviews about specific products, including Spinfisher VI.
YouTube Reviews: A simple search for the 'Penn Spinfisher VI review' will yield numerous video reviews from users and professional reviewers alike, providing a visual demonstration of the reel in action.
Angler's Mail: This UK-based fishing magazine regularly features gear reviews and articles about the latest technology in fishing.
Fishing Books: For a broader understanding of fishing gear, books such as "The Complete Guide to Freshwater Fishing" or "The Orvis Guide to Beginning Saltwater Fly Fishing" could be insightful.
Angler Academies and Classes: Many local fishing stores and community centers offer classes on fishing gear, including how to choose and maintain a reel.
Remember, the more you know about your gear, the better angler you can become. So don't hesitate to dive deep into these resources and emerge with a better understanding of the Penn Spinfisher VI and fishing reels in general.
Tags: #penn spinfisher vi / #penn spinfisher vi 4500 / #penn spinfisher vi 2500 / #penn spinfisher vi long cast / #penn spinfisher vi combo / #how to set the live liner drag on the penn spinfisher vi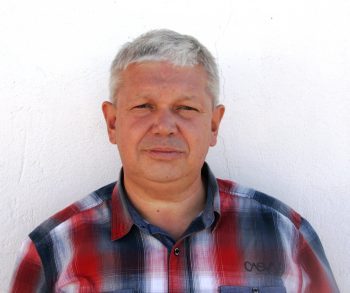 Sergio Smirnoff
Professional fisherman with 40+ years of experience.
Fishing and the ocean is a passion of my life. I am passionate about all kinds of sea fishing: fishing from the shore (spinning, float, baitcasting), from a boat, and spearfishing day and night.
I live in Tenerife (Canary Islands) for the last 10+ years and share my daily fishing experiences on my website. Many years of personal experience as a fisherman and the vast experience of my friends allow me to write professionally on any fishing topics (from choosing a flashlight and equipment to deep-sea fishing).
All of my advice is based on practical real-world experience and will be useful to both novice anglers and professionals.
Read more
about the author.
Affiliate Disclosure: FishReeler.com sometimes gets paid for listings, through sponsors or affiliate programs like Amazon, Ebay, Cabelas, Bass Pro Shop, Shimano, Daiwa, Rapala, Renn, Okuma, KastKing, etс. Clicking a link helps keep FishReeler.com free, at no extra cost to you!
About the author: Each article is verified by the fishing expert Sergio Smirnoff. The articles are written by professional and amateur fishermen with 20+ years of fishing experience.
Note: The views and opinions expressed in this article are those of the authors and do not necessarily reflect the official policy or position of any agency. The articles are for informational purposes only, share your opinions in the comments and join the fishing discussions, let's share our fishing experiences together!