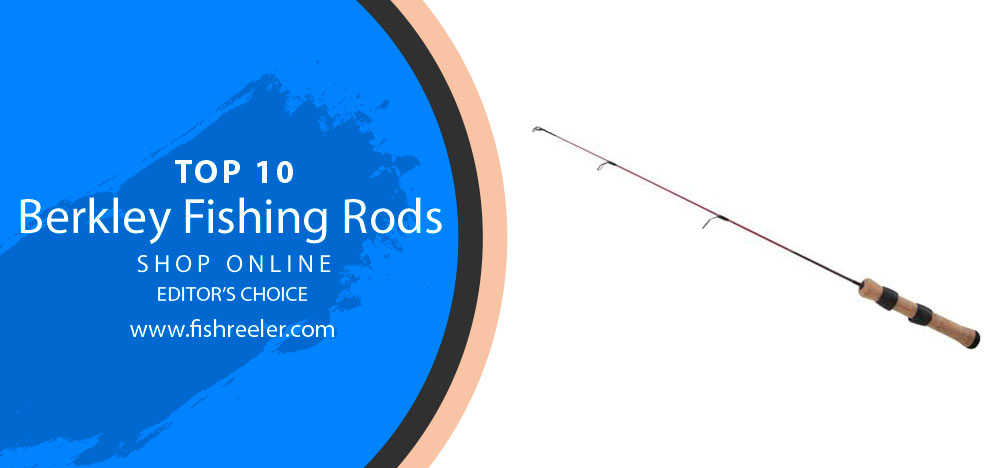 Harnessing the Power of the Storm: A Comprehensive Review of Berkley Lightning Rods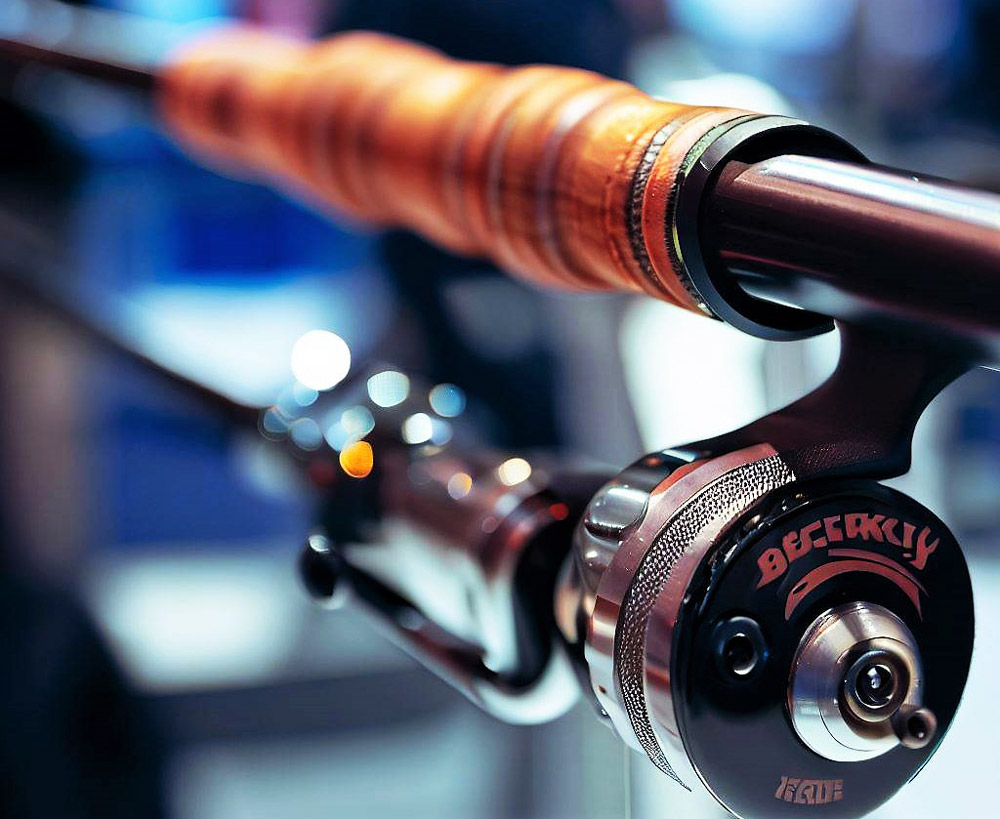 In the vast world of fishing, there's always a new wave to ride, a new depth to explore, and thanks to the relentless innovation from industry-leading brands like Berkley, new gear to elevate the angling experience. This article embarks on a deep dive into one of Berkley's most striking offerings yet – the Berkley Lightning Rod.
Fishing, at its core, is not just about the catch – it's the thrill of the chase, the precision of the cast, and the patience of the wait. It's about having the right tools to outsmart the craftiest of underwater creatures, to lure them into our world from theirs. Berkley, with its rich history of revolutionizing fishing gear, has once again thrown the gauntlet down, channeling the raw power of nature into the hands of anglers with the Lightning Rod.
Berkley, as a brand, has been a trusted name among fishing enthusiasts for generations. They have consistently delivered products that exceed expectations, setting new standards for quality, reliability, and performance in the process. The Berkley Lightning Rods are no different – they are, in many ways, a culmination of the brand's commitment to continuously redefine the fishing experience.
🚩Stay with us as we explore the legacy of Berkley, the groundbreaking concept behind the Lightning Rod, the features that set it apart from the competition, and the invaluable insights from those who have experienced its might first-hand. It's time to brave the storm and unlock a new level of angling prowess. Buckle up, because it's going to be an electrifying journey.
Background of Berkley: The Legacy of Innovation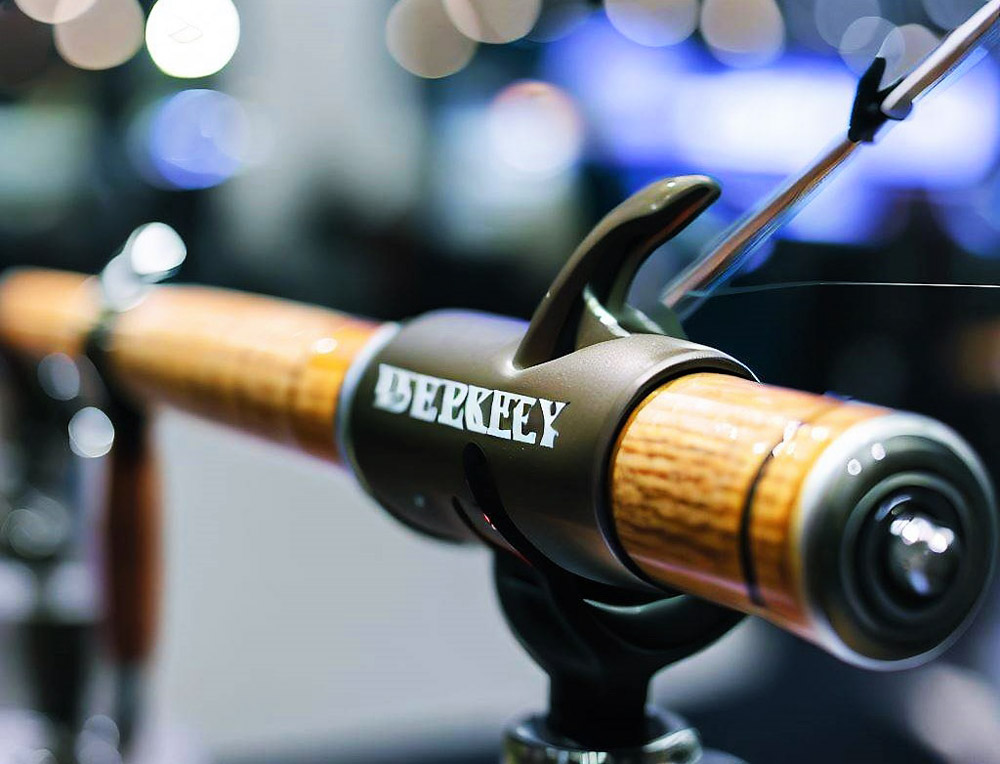 In the sprawling tapestry of fishing gear manufacturers, Berkley has woven a thread that has not only stood the test of time but has also consistently led the industry in innovation. Founded by Berkley Bedell in 1937, in the modest space of his home in Spirit Lake, Iowa, with a loan of $50 from his parents, Berkley has grown from a small-town enterprise into a globally recognized powerhouse of fishing equipment.
A large part of Berkley's success story is due to its relentless commitment to research and development. Early on, they pioneered the use of nylon in fishing lines, which was a game-changer. Later, in the 1950s, they made another significant contribution to the industry with the introduction of the Trilene fishing line. Made from a revolutionary new material – polyvinylidene fluoride – this line offered superior strength, flexibility, and longevity, setting a new benchmark for fishing lines globally.
It's not just about fishing lines, though. Over the years, Berkley has made significant strides in a wide range of fishing gear – from hooks and powerbaits to fishing rods, fishing carts and fishing apparel. Every product carries Berkley's unique stamp of innovation, bringing to life the brand's dedication to improving the angling experience.
Berkley's philosophy is simple: to make fishing fun and help anglers everywhere to catch more fish. This dedication to the angler's experience is reflected in the meticulous design and production of their products. It's a constant pursuit of perfection, a chase for the next big 'catch' in terms of product innovation.
🚩The Berkley Lightning Rod is a shining example of this relentless pursuit. It embodies Berkley's commitment to innovation, its understanding of the angler's needs, and its ability to blend technology with tradition. So, what is it about the Lightning Rod that creates such a spark? Let's dive in and find out.
Official Video: Berkley Surf Fishing
Introducing Berkley Lightning Rods: Thunderbolt in Your Hands
It's said that some of the best inventions are those inspired by the relentless forces of nature. In Berkley's case, they've taken the raw power and electrifying speed of lightning and channeled it into their line of Lightning Rods. The concept? To give anglers a rod that doesn't just meet the standard fishing requirements, but surpasses them, embodying the swiftness and precision of a bolt of lightning in every cast.
The Berkley Lightning Rods stand distinct from standard fishing rods in several ways. For starters, they have been engineered with multi-modulus graphite construction that offers a unique combination of strength and sensitivity. This blend allows anglers to confidently reel in large catches while still being sensitive enough to feel the faintest bites.
Further, the guides in these rods are constructed with stainless steel and fitted with aluminum oxide inserts, which are known for their durability and compatibility with both monofilament and braided lines. Plus, the rubberized cork-wrapped handles ensure that, come rain or shine, your grip on your Lightning Rod remains as steady as a rock.
But what really sets these rods apart is their response time. Berkley has designed the Lightning Rods to have an incredibly fast tip response, allowing anglers to react to bites quicker than ever before. This key feature is what makes the Lightning Rods truly feel like you have a bolt of lightning in your hands.
🚩Fishing, at its heart, is a game of patience, but that doesn't mean there aren't moments where swift action is required. Striking too late or too early can be the difference between a successful catch and a missed opportunity. The Lightning Rods have been designed to address this challenge head-on, giving you that extra edge when it matters most.
The 10 Best Berkley Lightning Rods: Where Technology Meets Tradition
If you're looking for a rod that you can fish with more than ever before, Berkeley is the place for you. Berkley rods have a lot of innovation, research, and development to help you catch more fish.
Berkley rods are a guarantee of stability and quality of rods for all types of fishing: from the universal rod and spinning rod to the sea rod and the travel rod. Every angler will find the right rod for every budget. Berkley rods also feature a strong carbon blank that is also very lightweight. This will relieve you of tired hands. The high proportion of carbon fibres makes the rods strong. Handles are made of cork or EVA, salt water-resistant.
| Image | Product | Brand | Link |
| --- | --- | --- | --- |
| | Berkley Big Game Spinning Fishing Rod, 8' Medium Heavy -2Pcs | Berkley | |
| | Berkley BSLR702M Lightning Spinning Rod, 7 Feet, Brown | Berkley | |
| | Berkley BCSHK701H Baitcasting Fishing Rods, 7'-Heavy | Berkley | |
| | Berkley Lightning Ice Fishing Combo, Black, Grey, 28" - Medium - 1pc | Berkley | |
| | Berkley Cherrywood HD Spinning Fishing Rod Red, 5'6" - Light - 2pc | Berkley | |
| | Berkley Cherrywood HD Ice Fishing Spinning Rod | Berkley | |
| | Berkley Glowstik Surf Casting Fishing Rod Black/Gold/Smoke, 10' - Medium Heavy | Berkley | |
| | Berkley Glowstik Surf Spinning Reel and Fishing Rod Combo Black/Red/Smoke, 10' - Medium Heavy | Berkley | |
| | Berkley Lightning Cast Rod 2pc 8' UL,8 feet | Berkley | |
| | Berkley AMP Spinning Rod , 6'6" - Medium - 1pc | Berkley | |
| | Berkley Heritage Ice Spinning Reel Red, 5 | Berkley | |
1# Berkley Big Game Spinning Fishing Rod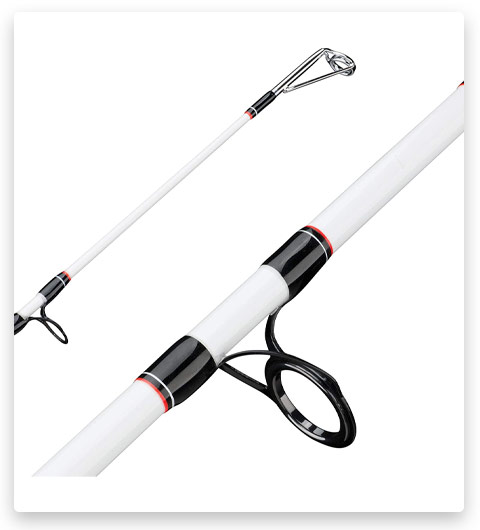 This is the ideal rod model for big fish. You will be able to catch both marine and freshwater fish. The rod is made of durable materials that withstand harsh conditions of use, as well as heavy loads. The rod is made of fiber-glass. The product is equipped with stainless steel guide frames with titanium oxide inserts. Your hands will not get tired throughout the entire fishing trip thanks to the comfortable full EVA handles.
2# Berkley Lightning Rod – Amazon's Choice
The speed and lightness of action explain why the Berkley Lightning has become a true angler's dream, who values ​​every minute and uses gear with greater efficiency. The rod blank is made of innovative carbon fiber. Carbon is designed to increase the strength of the spinning rod while minimizing its mass. Therefore, the presented model differs not only in actual ergonomics but also in economy. By the way, hydrocarbon fiber can also create an optimal angle of inclination of the top of the blank.
That is why the spinning rod behaves so calmly when the angler decided to experiment with a braided line. Its low elongation is completely absorbed by the elasticity of the chosen rod. The handle practically does not stand out against the background of classical counterparts. Made of cork, it creates favorable conditions for a strong grip, so even intense twitching fishing will not allow you to lose control of the working rod.
3# Berkley Shock Casting Fishing Rod – Amazon's Choice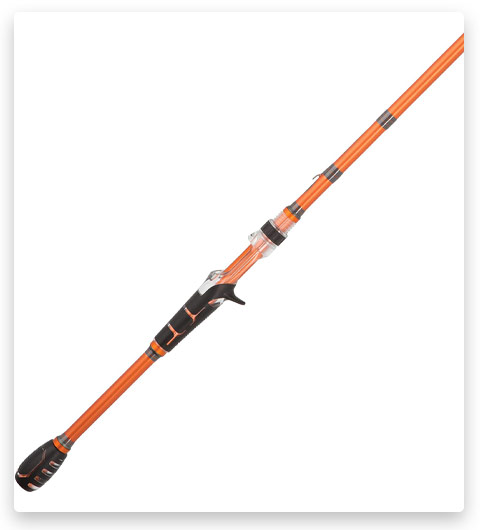 The Berkley Shock casting rod has a well-deserved reputation for its combination of sensitivity and strength. In addition, it demonstrates amazing lightness and speed. This casting rod has been specially designed for the use of braided lines and has proven itself in all fishing situations. This rod offers certain softening functions. It is equipped with special rings made of polished aluminum oxide to provide strength and reduce friction. Besides, the location of the rings is specially provided closer to the body of the rod, which allows for longer and especially accurate casts. Also, this fact helps to reduce the likelihood of the formation of processes of entanglement and twisting of braids.
4# Berkley Lightning Ice Fishing Combo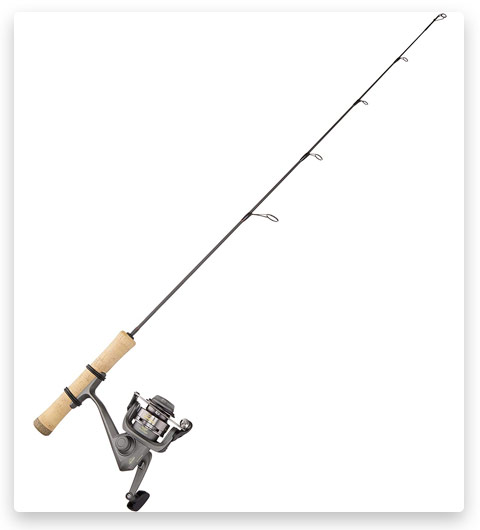 It is a great combo for any angler. You can immediately purchase a ready-made fishing kit. The rod has ultra-sensitive fiberglass blanks. You will feel every fish bite and thus be alert. The model is equipped with lightweight stainless steel guides and inserts. The reel has a 4 bearing system and a ported aluminum spool. It also has a cold gear lube and a one-touch collapsible reel handle.
5# Berkley Cherrywood HD Spinning Fishing Rod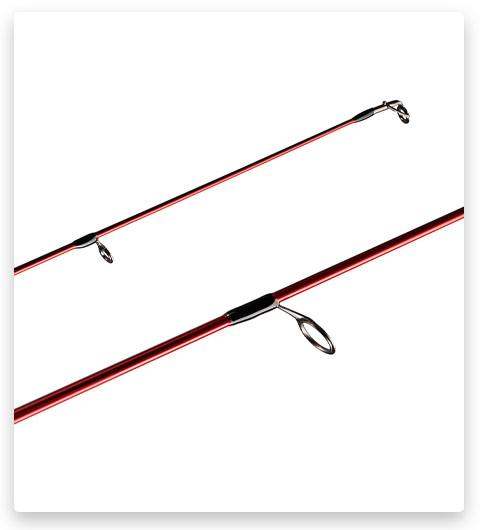 The Cherrywood HD Spinning Fishing Rod is a true classic in the Berkley line. One of the reasons for this, which can be seen at first glance, is the comfortable ergonomic handle. You can easily put your finger on the handle. This feature of Berkley demonstrates even more strengths in its fast action. This model is often used for boat fishing. It is especially suited for this due to its compact dimensions. The stability is impressive too. Many anglers have used this rod for years without showing the slightest sign of fatigue. Another highlight is the elegant natural design, which is largely due to the choice of high-quality cork and the striking red blank.
6# Berkley Cherrywood HD Ice Fishing Spinning Rod – Amazon's Choice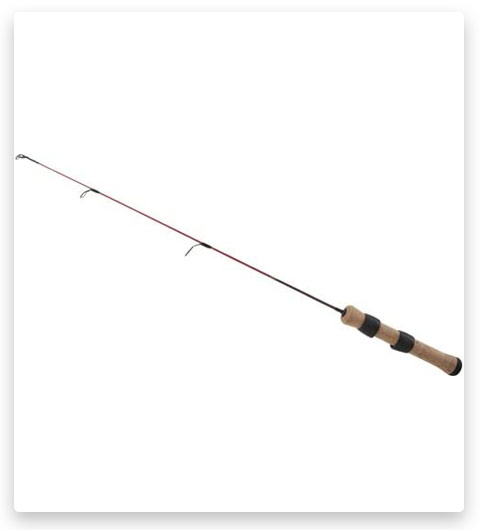 The balanced carbon fiber composite blank has all the necessary characteristics to feel the pleasure of fishing and not be disappointed in the quality of the spinning rod. Berkley Cherrywood HD rod is undemanding to other rig elements. It's able to forgive a novice angler for the lack of experience and skill. The redesigned LTS hardware with a chrome interior is 20 times stronger and 55% lighter than previous versions. The cord glides perfectly in the rings with minimal wear. You can also use a monofilament. The clearness of the letterhead is at its best. The Berkley Cherrywood HD rod is very responsive and sensitive, repels the slightest touch of bait to the bottom, and fish bites into the angler's hand. The tip works neatly even on hard blows of fish, not allowing you to break off the rig or break the delicate lip.
7# Berkley Glowstik Surf Fishing Rods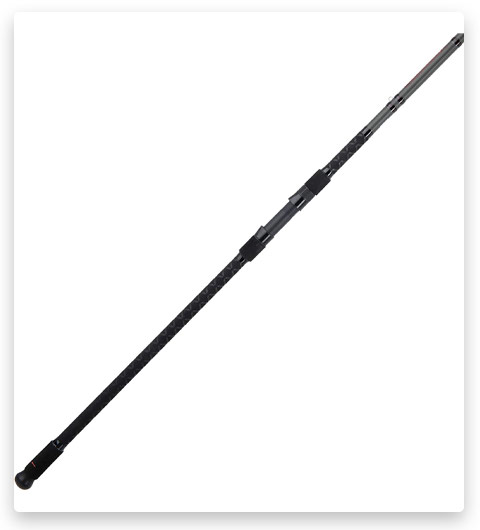 This is a high-quality surf fishing rod. The model is made of fiber glass and is famous for its high strength and durability. What I love most about this rod are its guides. They are made of stainless steel with titanium oxide inserts. The guides are corrosion resistant and therefore the rod can be used in saltwater. The incredibly comfortable full rubberized shrink-wrapped grips allow you to indulge in some laid-back fishing.
8# Berkley Glowstik Surf Spinning Reel and Fishing Rod Combo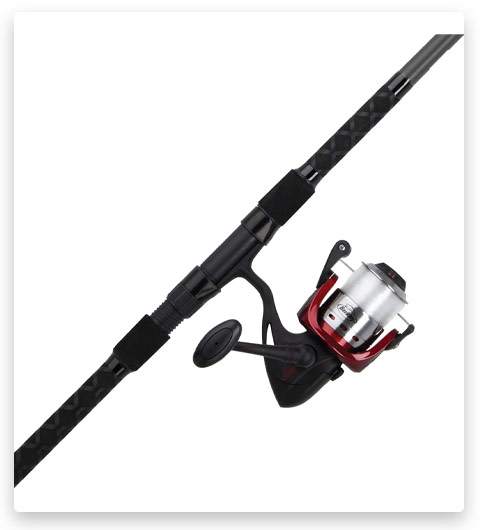 This is a great choice for those looking for a surf fishing night rod. The rod is made of fibreglass and has a one-touch battery-operated red LED optimized with a fiber optic cable. This creates a great glow at the tip of the rod. The rod also has stainless steel guides with titanium oxide inserts and comfortable grips. The rod comes with a Berkley Big Game® spinning reel. It has two bearings that resist corrosion.
9# Berkley Lightning Cast Rod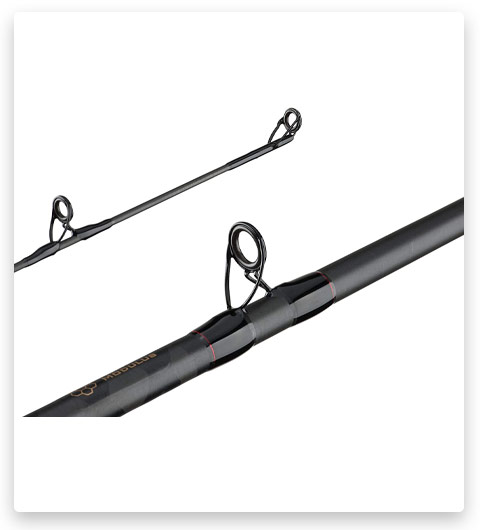 The Berkley casting rod has a cork handle and Stainless Steel Guides with Aluminum Oxide Inserts. This rod can help you catch more fish without putting too much effort into the process. The product is made from 24 Ton multi-modulus graphite which is distinguished by its lightweight and high strength. An excellent combination of technical characteristics makes this rod one of the best in its class.
10# Berkley AMP Spinning Rod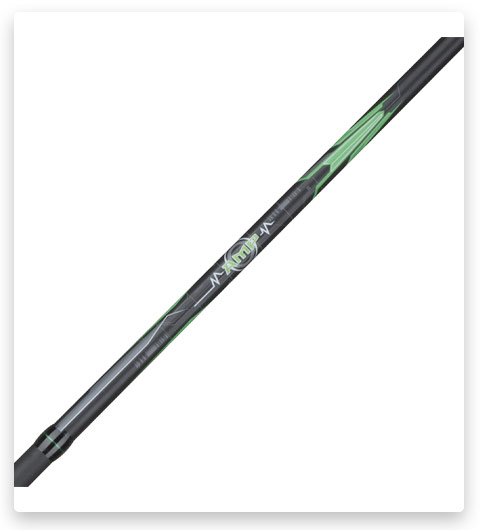 This rod features lightweight and strong dynamics. The tip is so flexible that the bites are clearly marked and the hook can be easily attached on the first try without slipping out of the fish's mouth. The model has a composite blank construction with an armadillo hide finish. Many users describe the fishing experience as peculiar but very enjoyable. So if you are looking for a very special fishing experience, you should take a closer look at this model.
Berkley Fishing Reels
11# Berkley Heritage Ice Spinning Reel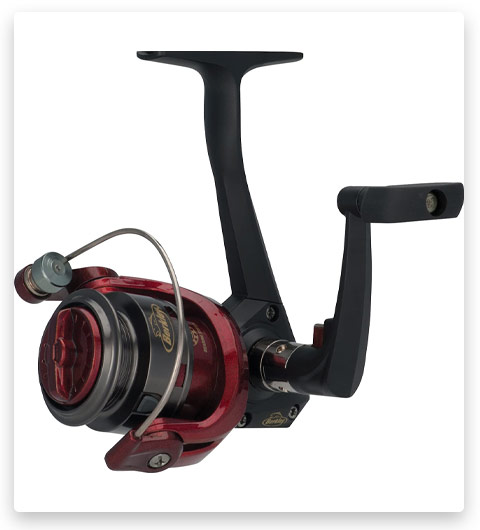 This high-quality and reliable fishing reel will appeal to every angler interested in high performance. This model is equipped with 3 bearing system and also has a lightweight ported aluminium spool. This product is manufactured using cold gear lube. The reel also has a comfortable one-touch collapsible handle.
Features of Berkley Lightning Rods: Beyond Ordinary Tackle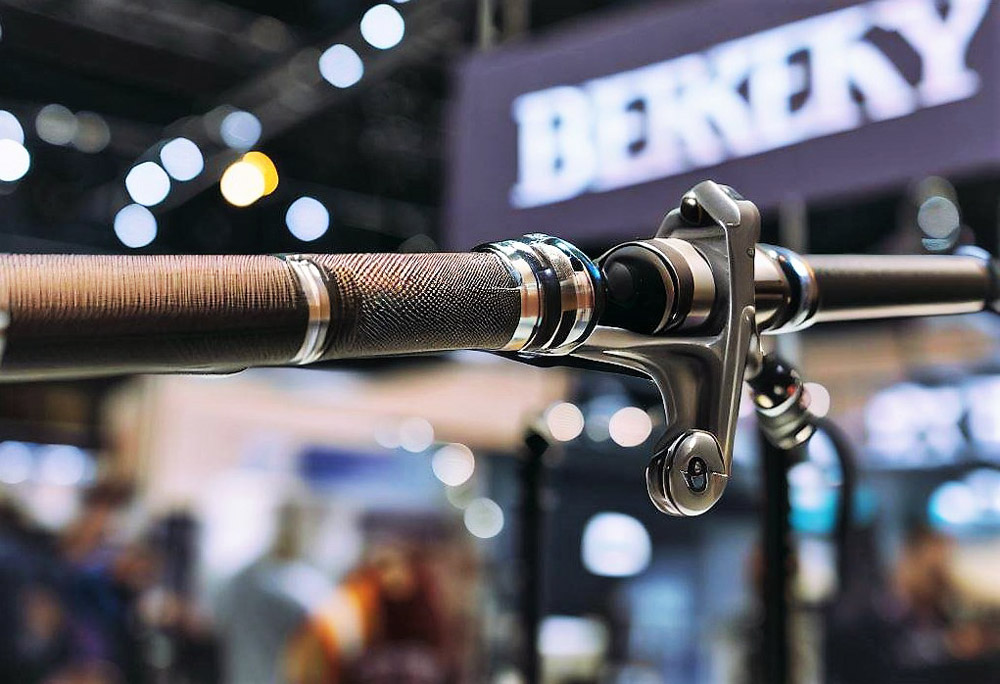 Berkley Lightning Rods are a testament to Berkley's commitment to quality and innovation. By channeling decades of experience and feedback from anglers across the globe, Berkley has infused these rods with features that truly make them shine in a crowded market.
The heart of a Berkley Lightning Rod is its multi-modulus graphite construction. This construction technique utilizes multiple types of graphite of varying moduli (stiffness ratings) throughout the rod. By carefully arranging these layers, Berkley has achieved a unique balance of sensitivity and power. The graphite body allows for a lightweight yet durable frame, enabling the rod to withstand the toughest of fights with those stubborn catches.
The stainless-steel guides with aluminum oxide inserts add another layer of robustness and versatility. These inserts are designed to reduce friction, allowing for smoother casts and retrieves, while also being compatible with both monofilament and braided lines. Their corrosion-resistant nature also ensures a longer lifespan, even when frequently exposed to harsh saltwater environments.
Comfort is also a key feature of the Berkley Lightning Rods. Each rod comes equipped with a rubberized cork-wrapped handle, offering an exceptional grip under all weather conditions. The comfort factor is an essential component, as it allows anglers to fish for prolonged periods without tiring or straining their hands.
Additionally, Berkley offers the Lightning Rod in a variety of models to suit different fishing styles and species. For instance, the Lightning Rod Trout Rod is a shorter, lighter rod that's perfect for finesse applications and light lines, while the Lightning Rod Trolling Rod is a longer, heavier model that's built to withstand the rigors of trolling in deep water.
Lastly, one cannot forget the fast-action nature of these rods, which gives them their lightning moniker. The fast tip response ensures that you never miss a bite, providing you with the edge to strike quickly and surely.
🚩In essence, Berkley Lightning Rods are not just another addition to your tackle box; they're a powerful, versatile, and reliable partner that can greatly enhance your angling adventures. Their unique blend of features is a testament to Berkley's understanding of what truly matters to anglers, delivering a product that not only meets the demands of modern fishing but also raises the bar for fishing rods in the industry.
Hands-On Experience: Catching the Lightning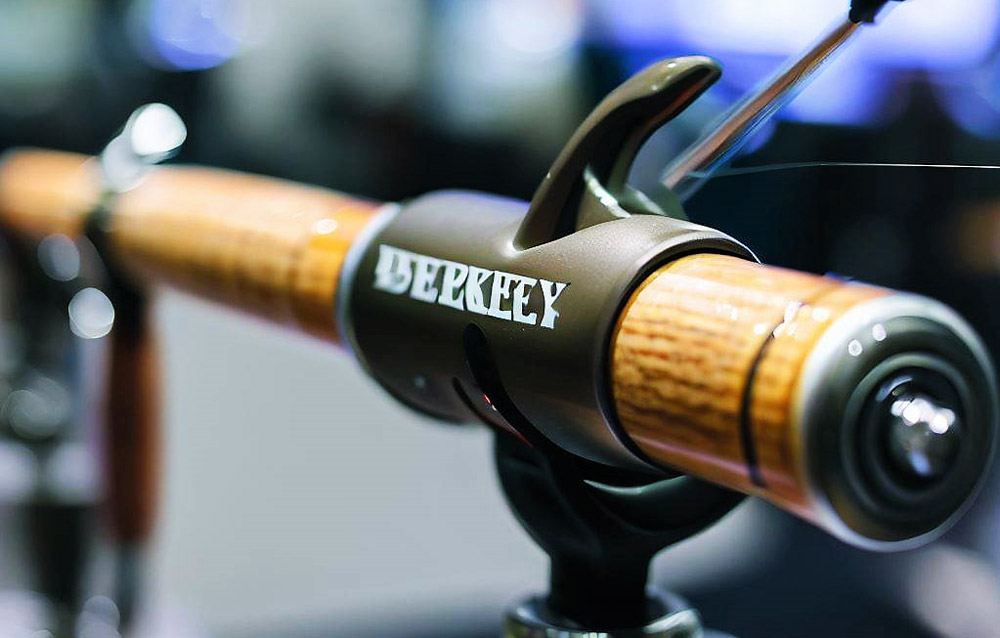 Diving into the firsthand experiences of those who have used the Berkley Lightning Rods can give us an insightful look at how these rods perform in real-world scenarios. There's a consensus among anglers that these rods have lived up to their name, delivering 'lightning-fast' responses and an unparalleled degree of sensitivity.
One notable story comes from a seasoned angler who decided to test the Lightning Rod on a fishing trip targeting large-mouth bass. Despite having used many different rods in his fishing career, he was surprised by the sensitivity of the Lightning Rod. He could distinctly feel even the most delicate bites, which allowed him to react quickly and reel in fish that he might have missed with other rods.
Moreover, many anglers have praised the versatility of these rods. Whether used in freshwater for trout fishing or in saltwater targeting heavier species, the Berkley Lightning Rods have shown remarkable performance and resilience. This versatility makes it a favorite among both hobbyists and professional anglers who often switch between different fishing environments and target species.
The rods have also been lauded for their durability. Stories of the rods being put through rigorous conditions yet coming out unscathed attest to the robustness of their construction. One angler shared a story of a fishing trip during which a sudden storm had caught them off-guard. Despite the adverse conditions and the additional strain on the rod, the Lightning Rod held firm, showcasing not just its weather resistance but also its exceptional strength.
An essential part of any hands-on review is comfort, and Berkley Lightning Rods do not disappoint in this department either. Extended hours on the water were made easy thanks to the rod's lightweight design and the comfort provided by the rubberized cork handle. Many anglers felt that fatigue was significantly reduced, allowing them to enjoy their time fishing rather than wrestling with an unwieldy rod.
🚩In conclusion, the real-life performance of Berkley Lightning Rods aligns with their promise – to deliver a swift, sensitive, and robust fishing rod that can handle a variety of fishing conditions and species. The myriad of positive angler experiences reaffirms that Berkley Lightning Rods are more than capable of taking the storm and transforming it into an electrifying angling experience.
Comparison with Other Rods: Standing Out in the Sea of Options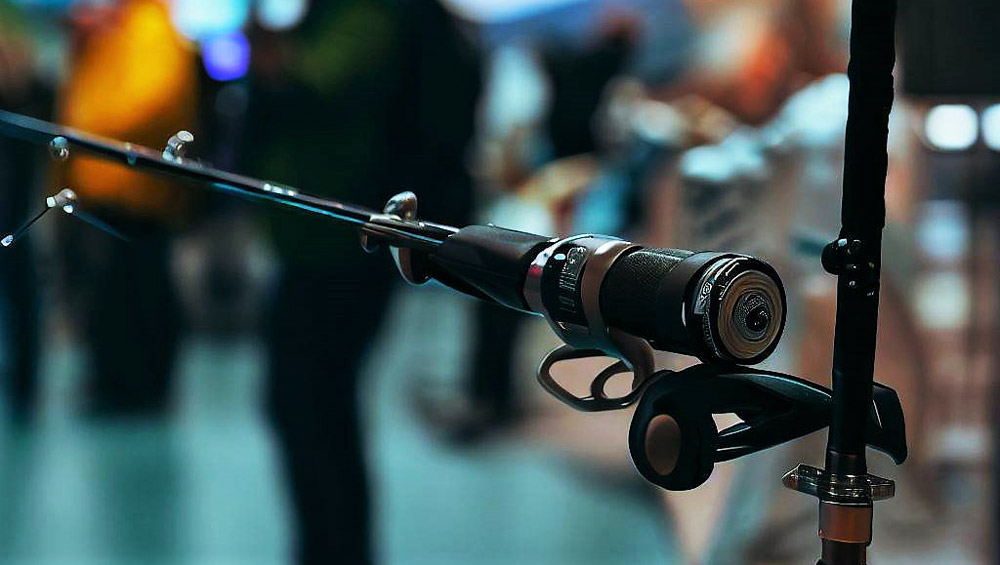 In a market brimming with fishing rods from various manufacturers, it becomes crucial to understand how the Berkley Lightning Rods compare to their competitors. To provide a balanced perspective, let's compare them with other leading fishing rods in the market.
When put side by side with rods such as the Ugly Stik GX2 or the Shimano Solora, Berkley Lightning Rods hold their ground admirably. All three brands boast durable construction and great sensitivity, but there are several areas where the Lightning Rods shine brighter.
Starting with sensitivity, while the Ugly Stik GX2 and the Shimano Solora offer decent sensitivity, the Lightning Rod's multi-modulus graphite construction takes this attribute to a new level. The ability to feel even the slightest nibble provides an undeniable advantage to the angler, particularly when dealing with elusive, light-biting fish.
In terms of material and construction, rods like the Ugly Stik GX2 use a combination of fiberglass and graphite, while Shimano Solora is made from aero glass. Although these materials make for sturdy rods, they tend to be heavier. The Berkley Lightning Rod, on the other hand, is crafted solely from graphite, a material renowned for its high strength-to-weight ratio. This not only results in a lighter rod but also contributes to the enhanced sensitivity.
The Lightning Rods also stand out when it comes to the speed of the rod. Many competitors offer fast action rods, but few can rival the speed of the Lightning Rods, hence their name. The quick response time is a major asset, especially when you're targeting fast-striking fish or fishing with techniques that require a quick hook set.
The Lightning Rod also excels in terms of comfort, with its rubberized cork-wrapped handle garnering appreciation for offering a firm, comfortable grip even during long hours of fishing. This aspect isn't always guaranteed with other brands, which may use EVA foam or plain cork, potentially compromising comfort and grip during wet conditions.
In terms of price, the Lightning Rods offer fantastic value. They're competitively priced and, given their performance and durability, provide an excellent return on investment, making them a preferred choice for both novice and experienced anglers.
🚩While every rod has its strengths and can be more suitable for certain scenarios or species, the Berkley Lightning Rods offer a remarkable balance of sensitivity, durability, comfort, and price. They're versatile, performance-driven rods that can hold their own and more in the sea of options in today's fishing gear market.
Customer Reviews and Testimonials: Voices from the Shore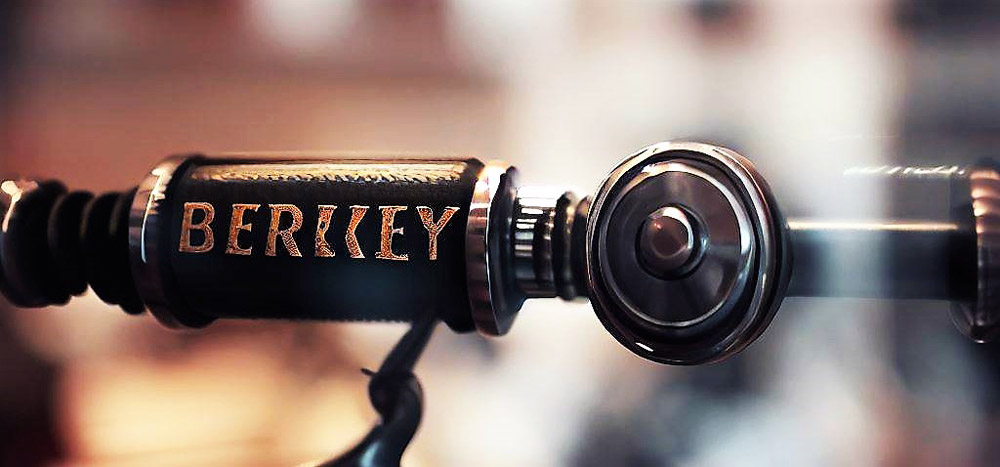 In a world that's increasingly connected, reviews and testimonials from fellow anglers form a crucial part of any product review. After all, it's in these shared experiences and insights that we get a real-world view of the Berkley Lightning Rods' performance. Let's delve into what the angling community has to say about these rods.
On the positive side, the term that most commonly crops up in customer reviews is 'sensitivity.' Anglers have been consistently amazed by how well the Berkley Lightning Rods transmit even the subtlest nibbles, enhancing their reaction time. A reviewer on a popular fishing gear website wrote, "It's like having your fingers in the water. You can feel everything."
Many customers have also praised the rods for their durability and robustness. Testimonials often include stories of landing big fish or enduring harsh conditions without the rod showing signs of stress or wear. One customer shared, "I've used my Lightning Rod for two seasons now in both freshwater and saltwater, and it's still as good as new."
Comfort is another point that's frequently mentioned in a positive light. The rubberized cork handle, in particular, has received numerous compliments for its grip and comfort during extended fishing sessions.
However, in the interest of balance, it's important to mention some of the criticisms as well. Some users felt that the balance of the rod was slightly off, making it feel heavier than it actually is. This seems to be a more subjective issue, with others finding the balance perfectly fine.
A few reviews also mentioned that the line guides, though sturdy and smooth, are slightly smaller than they'd prefer, especially for those who like using heavier or thicker lines.
One other common criticism is about the availability of the rods. Due to their popularity, some customers have had difficulties getting their hands on one, particularly in certain models or lengths. However, most agree that the wait is worth it once they get to use the rod.
🚩All in all, customer reviews and testimonials paint an overwhelmingly positive picture of the Berkley Lightning Rods. Like any product, they have their strengths and weaknesses, but the consensus seems to be that the pros far outweigh the cons. The Lightning Rods seem to have struck a chord with the angling community, offering an exciting blend of sensitivity, durability, and value.
Value for Money: A Strike of Affordability and Quality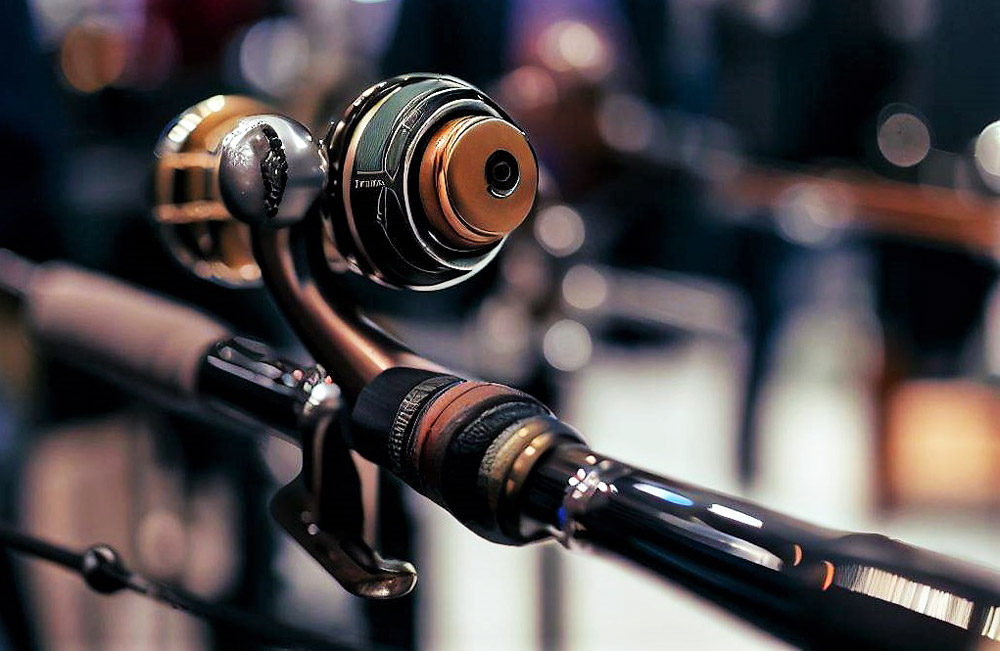 In any purchase decision, especially in the world of fishing gear, value for money plays a critical role. The Berkley Lightning Rods, in this respect, truly shine through. Offering a blend of superior quality and affordable pricing, they've quickly become a favorite among both novice and seasoned anglers.
The Lightning Rods fall into a price range that's highly competitive, especially when considering the features and quality they bring to the table. To put it in perspective, the cost of a Berkley Lightning Rod is often similar to or lower than many other rods in the market, some of which lack the level of sensitivity or durability that Berkley offers.
When we compare the quality of these rods with others in the same price range, the difference is clear. The multi-modulus graphite construction, the stainless-steel guides with aluminum oxide inserts, and the comfortable, high-grip handle – all these features put the Lightning Rods a notch above their similarly priced competitors.
Another aspect to consider is the longevity of the product. Durability is a critical factor in determining a value for money, and this is an area where the Lightning Rods excel. Customer reviews consistently mention how well these rods hold up, even under demanding conditions and after repeated use. This longevity translates into a lower cost in the long run as it reduces the need for frequent replacements.
It's also worth noting that the rods are versatile, catering to a range of fishing styles and species. This versatility means that you don't necessarily need to invest in different rods for different scenarios, again increasing the value for money offered by the Lightning Rods.
🚩In conclusion, considering their performance, durability, comfort, and price, Berkley Lightning Rods offer excellent value for money. They stand as an example that affordability doesn't have to compromise on quality or performance. Whether you're an angler on a budget or someone looking for a high-quality rod without breaking the bank, the Berkley Lightning Rods are an investment that's likely to bring you satisfaction and, of course, many enjoyable fishing trips.
Who Should Use Berkley Lightning Rods: Casting a Wide Net
Given the range of features and performance, the Berkley Lightning Rods offer, they cater to a broad spectrum of anglers. Whether you're a beginner, an intermediate angler, or a seasoned pro, there are plenty of reasons to consider adding a Lightning Rod to your fishing gear.
For beginners, the Lightning Rods are a great entry point into the world of angling. They're affordably priced, which makes them a less risky investment for those just starting to explore the hobby. Moreover, their high sensitivity makes learning to detect bites easier, facilitating the steep learning curve that beginners often face. The comfortable handle and the lightweight design also make these rods less physically demanding to use, promoting a more enjoyable and less tiring learning experience.
Intermediate anglers stand to gain a lot from the Lightning Rods as well. The rods offer a balance of sensitivity and power that caters well to anglers who are starting to target larger fish or venture into different fishing environments. The durable construction of these rods ensures they can handle the increased demands that come with more advanced fishing techniques and bigger catches.
For seasoned professionals, the Lightning Rods offer reliability and performance. The fast action of these rods can be a significant advantage, especially when targeting quick-striking species or when a swift hook set is required. The durability of the rods also means they can withstand the rigors of frequent fishing trips. And despite their lower price point, the rods don't compromise on quality or performance, making them a viable option even for the most discerning pros.
Finally, the versatility of the Berkley Lightning Rods also makes them suitable for anglers who enjoy variety in their fishing pursuits. Their performance in both freshwater and saltwater and their effectiveness with a range of species, make them a good fit for those who like to switch things up.
🚩In conclusion, Berkley Lightning Rods have something to offer to every angler, regardless of their skill level or fishing preferences. Their blend of affordability, performance, and comfort makes them a catch in the diverse world of fishing gear.
FAQ: Berkley Lightning Rods Capturing the Spirit of the Modern Angler
🚩Remember, if you have specific questions or need more detailed information, the Berkley customer service team is always ready to help.
Conclusion: The Last Cast – Storm the Waters with Berkley Lightning Rods
For over 75 years anglers have trusted BERKLEY products to give them the edge in catching more fish. Today Berkley has established itself as a globally successful fishing tackle manufacturer. The powerful Berkley rods are especially popular. If you still do not know which choice to make, I advise you to pay special attention to several models 1# Berkley Big Game Spinning Fishing Rod and 3# Berkley Shock Casting Fishing Rod – Amazon's Choice.
Throughout this review, we've cast our line into the depths of the Berkley Lightning Rods, exploring their history, design, features, and performance. From their inception as a response to the angling community's demand for a more sensitive and durable rod, Berkley Lightning Rods have consistently shown they are up to the task.
They stand apart due to their multi-modulus graphite construction, resulting in rods that are incredibly sensitive yet robust. The fast action of these rods, paired with their comfortable and high-grip handle, enhances the angler's experience whether they are a beginner, an intermediate enthusiast, or a seasoned pro.
Furthermore, customer reviews and testimonials underscore the positive experiences many have had with these rods, praising their durability, comfort, and excellent sensitivity. Despite some minor criticisms, the consensus is overwhelmingly positive.
On the price point, Berkley Lightning Rods offer fantastic value for money, providing a high-quality fishing rod at an affordable price. This balance makes them a popular choice among anglers of all skill levels and budgets.
So, whether you're looking to get started in angling or you're a seasoned pro in search of a reliable, high-performing rod, Berkley Lightning Rods comes highly recommended. Their blend of sensitivity, durability, and affordability truly sets them apart, making them a shining example of Berkley's commitment to innovation and quality.
🚩In the sea of fishing gear, Berkley Lightning Rods strike a powerful chord, casting a beacon for those seeking a high-performing, affordable, and comfortable fishing companion. Indeed, these rods prove that sometimes, lightning can strike the same place over and over again, and when it does, it's a catch you won't want to miss.
Ride the Lightning – Your Turn to Cast
After diving deep into the features, benefits, and performance of Berkley Lightning Rods, it's clear that these rods offer a unique angling experience. Now, the only thing left to do is for you to cast your line and reel in your own experiences.
If you're an angler seeking the perfect blend of sensitivity, durability, and affordability, the Berkley Lightning Rods are a worthy contender. Whether you're a novice angler looking to get started, an intermediate enthusiast eager to expand your skills, or a seasoned pro in need of a reliable rod, these rods are designed to meet and exceed your expectations.
We encourage you to experience the strike of the Lightning Rods first-hand. Try one out on your next fishing trip, feel the difference, and share your experiences with the community. After all, the real test of a fishing rod is not in the specs or features, but in the hands of the angler.
To get your hands on a Berkley Lightning Rod, check out the Berkley website or your local sporting goods store. You can also find them on various online platforms, where you'll have access to a wider range of models and can read more customer reviews. Remember to choose the model that best suits your fishing style and targeted species.
🚩So, are you ready to harness the power of the storm? Cast your line with a Berkley Lightning Rod and let your fishing tale unfold!
Tags: #berkley spinning rods / #berkley baitcasting rods / #berkley heritage ice spinning reel / #berkley fishing combo #berkley nanofil reviews / #berkley rod and reel combo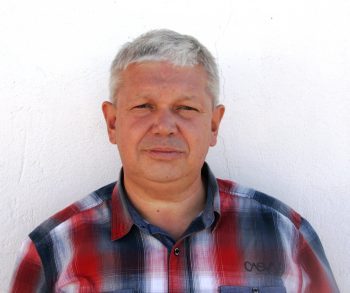 Sergio Smirnoff
Professional fisherman with 40+ years of experience.
Fishing and the ocean is a passion of my life. I am passionate about all kinds of sea fishing: fishing from the shore (spinning, float, baitcasting), from a boat, and spearfishing day and night.
I live in Tenerife (Canary Islands) for the last 10+ years and share my daily fishing experiences on my website. Many years of personal experience as a fisherman and the vast experience of my friends allow me to write professionally on any fishing topics (from choosing a flashlight and equipment to deep-sea fishing).
All of my advice is based on practical real-world experience and will be useful to both novice anglers and professionals.
Read more
about the author.
Affiliate Disclosure: FishReeler.com sometimes gets paid for listings, through sponsors or affiliate programs like Amazon, Ebay, Cabelas, Bass Pro Shop, Shimano, Daiwa, Rapala, Renn, Okuma, KastKing, etс. Clicking a link helps keep FishReeler.com free, at no extra cost to you!
About the author: Each article is verified by the fishing expert Sergio Smirnoff. The articles are written by professional and amateur fishermen with 20+ years of fishing experience.
Note: The views and opinions expressed in this article are those of the authors and do not necessarily reflect the official policy or position of any agency. The articles are for informational purposes only, share your opinions in the comments and join the fishing discussions, let's share our fishing experiences together!