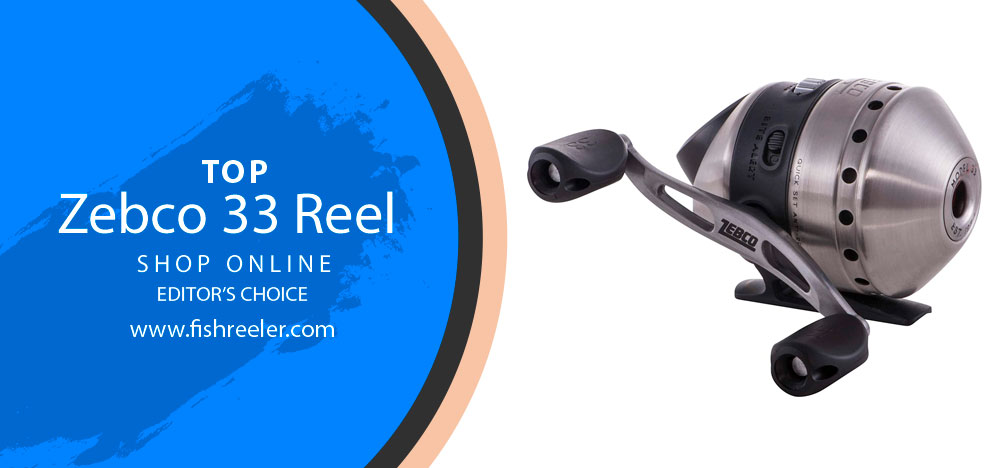 Mastering the Waters with the Zebco 33 Spincast Reel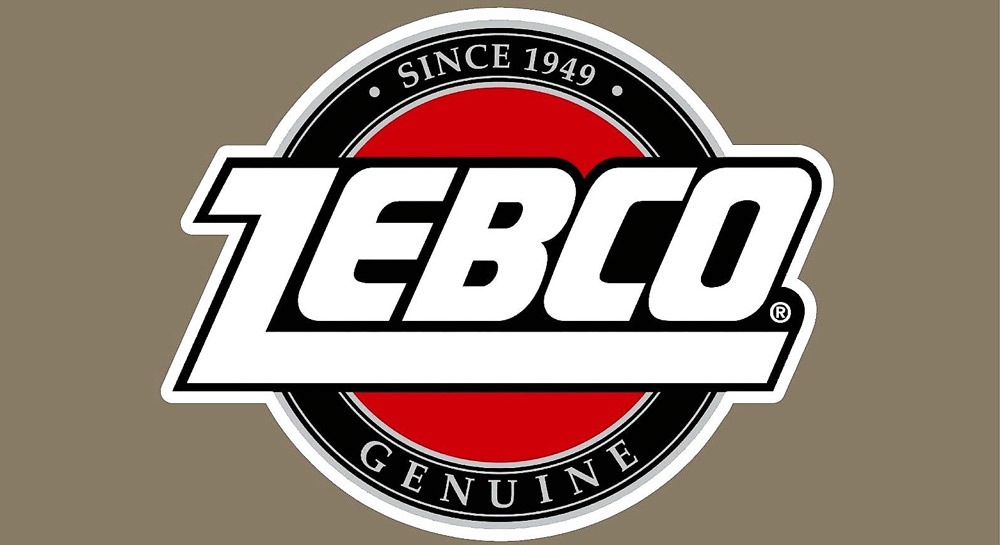 Ever thought about the difference between a good day of fishing and a great one? 🤔 It often boils down to the gear you're using. Quality fishing equipment can be the difference between landing that big catch or going home empty-handed.
🎣 Mastering the Waters: The Power of the Perfect Fishing Gear
Let's talk about a fishing tool that's been making waves in the angling community. We introduce you to the Zebco 33 Spincast Reel 🎉! With a reputation for revolutionizing the fishing experience, this reel sets new standards in both performance and accessibility.
🔶In this article, we'll delve into the depths of the Zebco 33 Spincast Reel. From its rich heritage and superior features to real-life user experiences and maintenance tips – we've got it all covered. So, whether you're a seasoned pro or just starting your angling adventures, join us on this exciting journey. Let's reel in the knowledge together 🚀.
🕰️ The Rise of a Fishing Giant: The Zebco Journey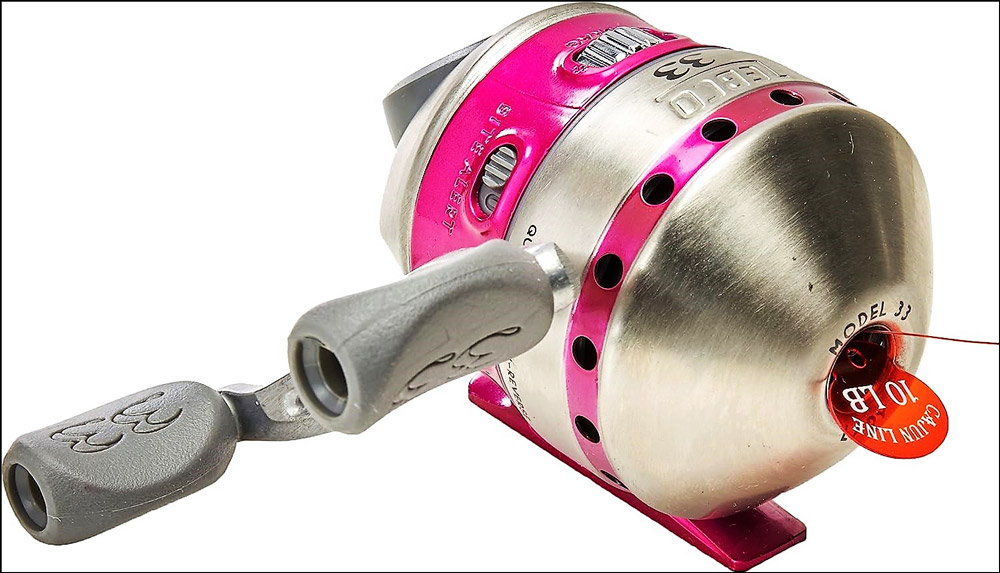 In the realm of angling, few brands carry the weight and legacy of Zebco. Founded in 1949 in Tulsa, Oklahoma, Zebco has been at the forefront of fishing technology for over seven decades! 📆 What began as the Zero Hour Bomb Company (Zebco), manufacturing timed fuses for oil drilling, swiftly took a turn when a Texas watchmaker and keen angler, R.D. Hull, joined the team.
From Humble Beginnings to the Iconic Zebco 33 Spincast Reel
R.D. Hull's vision of creating a fishing reel that would bid farewell to the frustrating backlash led to the invention of the first-ever spincast reel in 1949 🎣. The rest, as they say, is history. The reel, originally dubbed the 'Standard,' was an instant hit among anglers.
Over the years, Zebco Company continued to innovate and improve its designs, steadily rising in popularity and becoming a trusted name in the fishing world. Here are some of the key milestones in the journey:
1954: The Zebco 33 🎉 – Hull's masterpiece that would go on to become one of the world's most popular fishing reels was introduced.
1956: The Zebco 33 was re-engineered with improved internal components, further solidifying its reputation for reliability and ease of use.
1963: The Zebco 33 was relaunched with a new design, featuring an external spinnerhead.
2004: The 50th anniversary of the Zebco 33 saw the release of a new and improved model, incorporating modern technology while maintaining its classic charm.
🔶Today, the Zebco 33 Spincast Reel stands as a testament to Zebco's dedication to quality, innovation, and the love of fishing. Stay tuned as we dive deeper into the unique features and benefits of this remarkable fishing reel 🌊.
🔍 A Closer Look: Unraveling the Zebco 33 Spincast Reel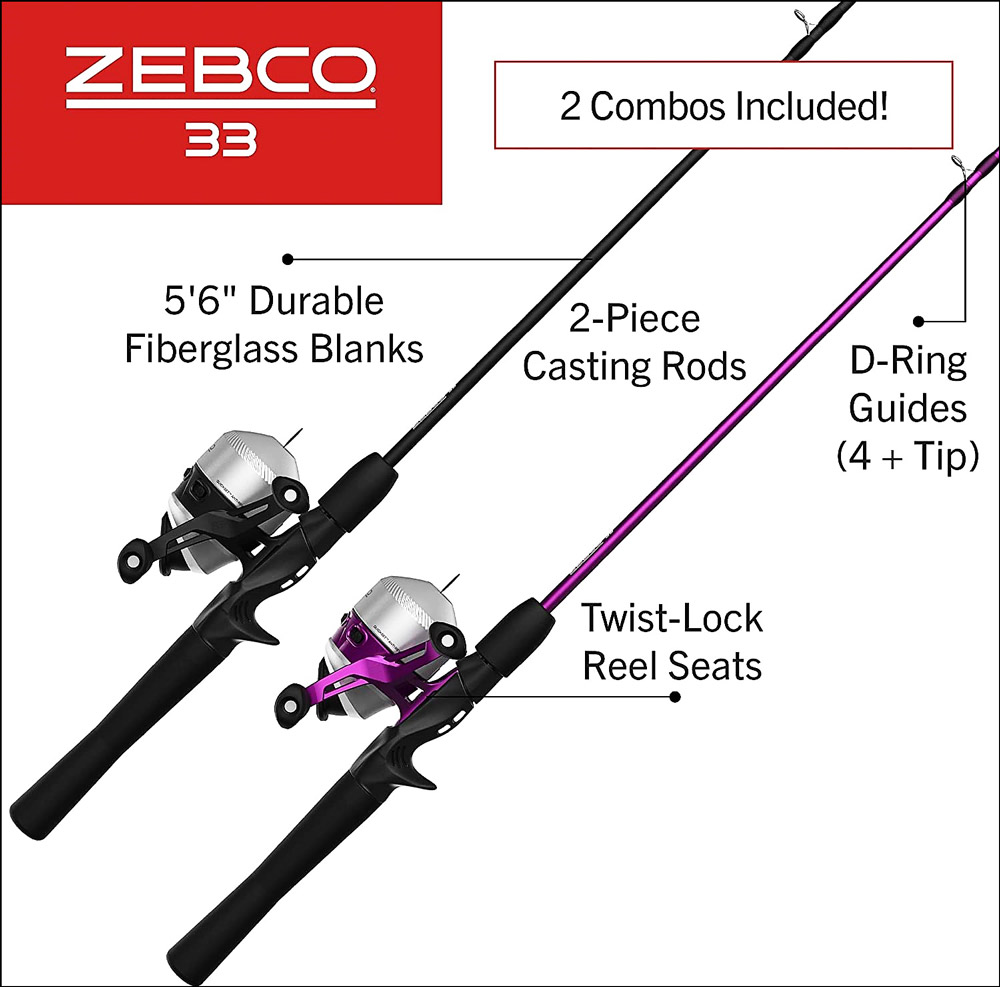 The Zebco 33 Spincast Reel boasts a plethora of advanced features designed to elevate your fishing experience. Let's delve into some of the key aspects that make it an exceptional choice for anglers of all levels.
| Feature | Description | Benefit |
| --- | --- | --- |
| Construction | The reel features a sleek and robust graphite frame. | This construction provides a lightweight design and durability, offering easy handling without compromising strength. 🏋️‍♂️ |
| Gear System | It utilizes a 3.6:1 gear ratio. | The gear system ensures smooth and swift retrieval, allowing anglers to reel in their catch with minimal effort. 🦾 |
| Ball Bearings | It integrates a ball-bearing drive system. | This system enhances smooth operation and stability, ensuring consistent performance even in challenging situations. 🔄 |
| Drag System | The reel features an adjustable drag system with a MicroFine dial. | This user-friendly system allows anglers to effectively manage line tension during a fight with a fish, setting the standard for smooth, precision drag settings. 🐟 |
Sturdy, Reliable, and Built to Last: Zebco 33's Unrivaled Durability
The Zebco 33's durability and reliability are legendary in the angling world. The solid build and high-quality materials promise long-lasting performance, making it an investment that stands the test of time. 💪🏽
Outstanding in its Field: Zebco 33's Edge Over Competition
The Zebco 33 Spincast Reel sets itself apart with its ease of use, making it perfect for beginners yet sophisticated enough for experienced anglers. Its unique push-button feature ensures seamless casting, while the overall design guarantees less line tangling – a common issue with other reels on the market. Moreover, the Zebco 33 Spincast reel is an excellent performer across a variety of fishing situations, making it a versatile addition to any angler's arsenal. 🏆
As we continue our deep dive into the Zebco 33 Spincast Reel, we'll explore how these features translate into benefits on the water. Keep reading to find out more! 📚
🌊 Beyond Just a Reel: The Zebco 33 Experience
The Zebco 33 Spincast Reel isn't just a tool; it's a game-changer. Engineered with thoughtful features, it significantly enhances your fishing experience in several ways:
Ease of Use: The reel's unique push-button system makes casting a breeze, even for beginners. Say goodbye to the fear of backlashes or snarls – just push the button, make your cast, and let the reel do the rest. 🔄
Casting Distance and Accuracy: Thanks to the 3.6:1 gear ratio and the smooth, consistent operation of the ball bearings, you'll notice an improved casting distance. Plus, the design of the reel ensures greater accuracy, letting you place your bait exactly where you want. 🎯
Reliability: With the Zebco 33, you can expect reliable performance across various fishing conditions. It is sturdy construction and high-quality materials promise long-term durability. 🏋️‍♂️
For Newbies and Old Hands: Zebco 33's Universal Appeal
Whether you're just dipping your toes into the world of fishing or are a seasoned pro, the Zebco 33 is a great fit. Its easy-to-use design makes it a favorite among beginners, while its precision and reliability are appreciated by experienced anglers. 🎣
Versatility at its Finest: Zebco 33's Many Uses
The Zebco 33 is not just versatile in terms of user experience; it's also flexible in terms of what you can catch. It's effective for a variety of fish species, from smaller targets like crappie and trout to larger challenges like bass and catfish. Whatever your fishing goals, the Zebco 33 Spincast Reel is ready to help you achieve them! 🐟🐠
Next, we'll take a look at what other users are saying about the Zebco 33. Stay tuned for real-life testimonials and experiences! 🗣️
🎦Video YouTube: ZEBCO 33 Spincast Reel Review
Zebco Platinum 33 Spincast Reel Review
There is probably no type of reel more legendary than spin cast. Many anglers, including myself, started with these reels to learn what fishing is and get their first catch. Such reels are an excellent transitional tool between spinning and baitcasting reels. Recently I found my old Zebco 33, who served me for many years and showed excellent performance on the water. Today we decided to give you a review and show you why this reel is so good. Zebco went to great lengths to make this reel and every year they claim to be the best-selling reel in America. Well, let's find out why this is so!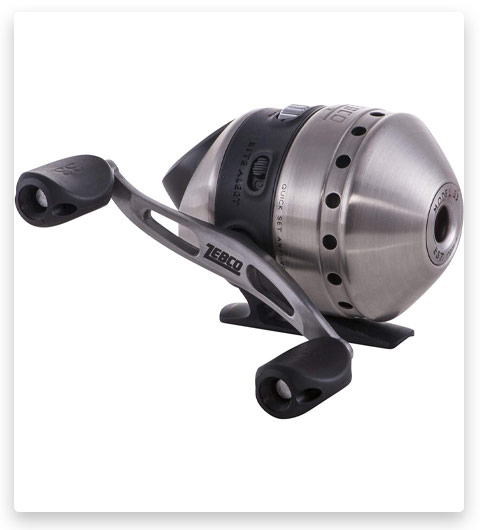 Construction & Design
Zebco 33 impressed me with its strength when I took it in my hands. This is an amazingly strict and durable reel made from stainless steel and a composite body. The places where different materials and reel parts are connected are also pretty good.
The only problem is the slight play in the handle, which I could not fix even after disassembling the reel. Well, in general, you will not find any bright colors or sophisticated forms here. The reel looks like a classic spin cast reel, nothing more. The knobs are conveniently located, but they are made of plastic, so they are not as comfortable to grab as EVA or cork knobs.
Performance
In fact, I haven't fished on spin-cast reels in a very long time, so I was very interested in this review. Straight out of the box, you are provided with a 10-pound monofilament line reeled in, but I always change it for my mono. However, according to customer reviews, the built-in line is pretty good. I matched this reel with a Berkley pistol grip rod and set off for the water.
| Feature | Explanation |
| --- | --- |
| Casting | The Zebco 33 requires some adjustment from those accustomed to baitcasting reels due to its unique button release system. However, it offers long-range casting and quick line stopping. With practice and pressure adjustment, casting becomes smooth and precise. |
| Retrieve | The Zebco 33 requires handle turning to release the spool, similar to other casting reels. The handle provides smooth operation. Initial noise, identified as emanating from the metal cone, can be minimized with regular lubrication. The reel gears themselves are quiet and smooth when disassembled. |
| Drag | The Zebco 33 features a sound clicker for drag, useful for bait fishing. It also includes a knob for regulating drag force near the Zebco 33 emblem. The drag works well at low settings but may jerk slightly at higher settings. However, such high settings are rarely necessary, so this minor issue does not significantly impact the reel's performance. |
| Power | The Zebco 33 has a low gear ratio of 3.6:1, retrieving 17-20 inches of line at maximum, with a slight decrease when fighting fish. While not as powerful as some counterparts, the Zebco 33 is not intended for deep-sea casts or pulling large fish from heavy cover. It performs its designed tasks efficiently and reliably. |
Useful Features
Three other features that surprised me were stainless steel front and back plates, a very comfortable 85mm handle, and a Bite Alert lever. This lever has the function of back-reeling. While the Bite Alert feature is active, drag remains on, but you get the ability to control the fish by turning the handle back and forth if you want.
There is only 1 bearing inside the spool to support the line control. Of course, the manufacturer could make more, but overall the bearing runs smoothly and quietly, so I have no complaints here.
The only thing I was disappointed in was the plastic knobs, which are firmly attached to the handle and I cannot replace them with more comfortable ones made of another material.
But you can change the handle and install it on the left or right, depending on whether you are left-handed or right-handed. Moreover, you can even slightly adjust the position of the handle for a more comfortable grip.
Ergonomics & Usability
At this point, Zebco 33 begins to lose heavily to his competitors. Once you put the Zebco 33 on your rod, you will notice that the manufacturer has made huge savings in reel balance and weight. Sure, on the other hand, you get these cool stainless steel front and back plates, but they could be much lighter and keep their look. If you don't have really big hands, it will be difficult for you to grip this reel with your entire palm.
That is why I chose a pistol grip rod in combo with this reel because rods with a standard round grip do not give you much leverage, which causes the reel to turn in your hands. Of course, all of the above is not unmanageable. You just have to accept it and get used to the weight and severity of the reel. That is why in all children's combos, the cone is made of plastic, and the rods are with a pistol grip.
Purpose
Spincast reels are designed for beginner anglers. But besides the spin cast, Zebco 33 proved to be an excellent tool for casting the fineness lures. This reel, especially with the use of lightweight lines, is capable of casting such lures as strong spinning reels, and sometimes even better. If it weren't for the ergonomics, this would be the perfect reel for the price.
However, for anglers who don't want to take the time to learn how to handle a baitcasting reel, but want something more maneuverable and controllable than a classic spinning reel, the Zebco 33 is an excellent workhorse.
🔶In addition to fishing with classic lures, Zebco 33 does an excellent job of fishing lures for medium and shallow depths, especially cranks, spinnerbaits, etc. This reel works great if you're fishing with Drop-Shot or Texas or other plastic rigs. If you get used to the reel's limitations in terms of roominess, drag, and ergonomics, it will give you tremendous efficiency and performance.
🗣️ Voices from the Water: Zebco 33 Users Share Their Stories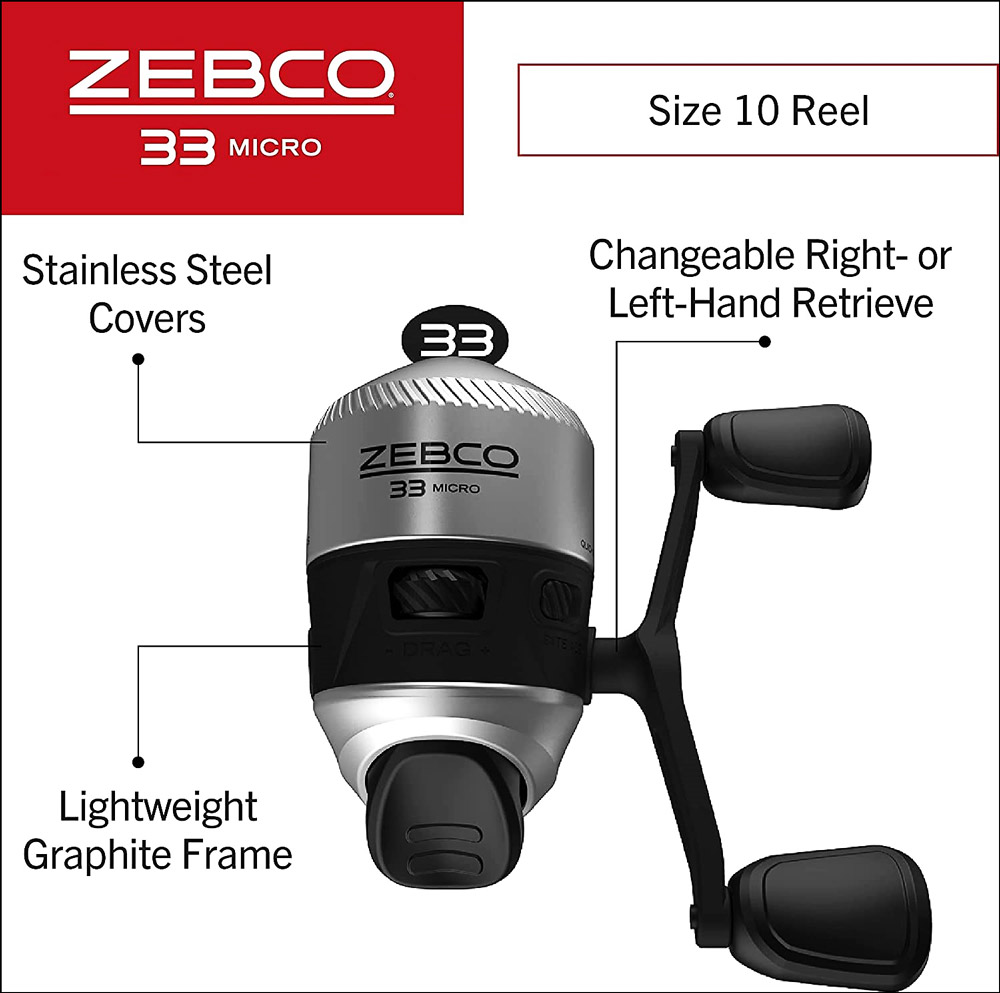 There's no better way to understand the Zebco 33 Spincast Reel than hearing from the people who use it most – the anglers themselves. Their experiences and testimonials are a testament to the reel's exceptional performance.
Positive Waves: What Anglers Love About the Zebco 33
John, a seasoned angler from Florida, says, "The Zebco 33 has been my go-to reel for years. Its durability and ease of use are unmatched. I've landed everything from bass to catfish with this reel, and it has never let me down. I highly recommend it." 👍
Sarah, a beginner from Oregon, shares, "I was new to fishing and wanted a reel that was easy to use. The Zebco 33 has been a game-changer for me. The push-button feature and the user-friendly drag system made my fishing trips much more enjoyable." 🎣
Keeping It Real: Addressing Criticisms
Of course, no product is without its critics. Some users have mentioned that the line that comes pre-spooled on the Zebco 33 could be of better quality. In response, Zebco has ensured that newer models of the reel are pre-spooled with Cajun Line, a higher-quality fishing line known for its strength and low memory. 🎉
Another criticism has been that the reel may not be suitable for heavy saltwater fishing. However, Zebco clearly states that the 33 model is ideal for freshwater and inshore saltwater fishing. For those seeking to tackle larger saltwater species, Zebco offers other models specifically designed for those conditions. 🌊
As we've seen, the Zebco 33 Spincast Reel has been well-received by users, earning high marks for its ease of use, reliability, and versatility. But even a great reel needs proper care to perform its best. So, in our next section, we'll share some tips for maintaining your Zebco 33. 🔧
🛠️ Love Your Reel: Maintaining Your Zebco 33 Spincast Reel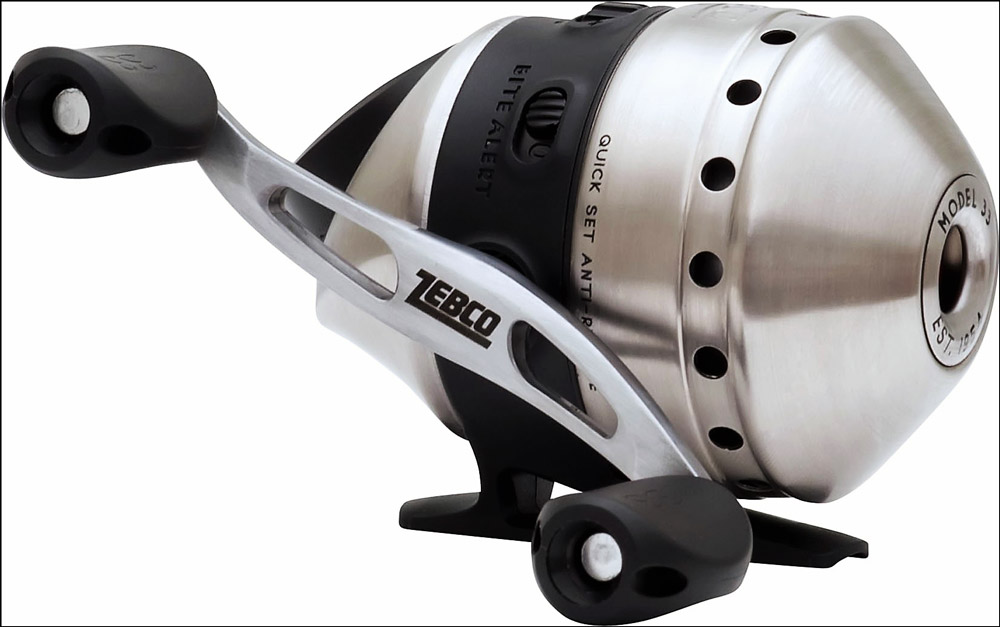 Your Zebco 33 Spincast Reel is an investment in your fishing future. With proper care and maintenance, it can serve you for many years of angling adventures. Here are some tips to keep it in top shape:
Clean Regularly: After each fishing trip, give your reel a gentle clean. Wipe it down with a soft, damp cloth to remove any dirt or grit. This step helps to prevent build-up that can affect the reel's performance. 🧽
Oil Occasionally: Lubricate the reel with a few drops of oil designed for fishing reels, focusing on the moving parts. This will keep everything running smoothly. Just be careful not to over-oil, as this can attract dust and grit. ⚙️
Store Properly: When not in use, store your reel in a dry, cool place. Avoid extremes of temperature and humidity, which can cause damage over time. 🌡️
Check the Line: Regularly check your fishing line for any signs of wear and tear. If you notice any, it's time to replace the line.
Warranty and Customer Service: Zebco's Commitment to You
Zebco stands behind the 33 Spincast Reel with a solid warranty. Most models of the reel come with a one-year warranty, ensuring that you can fish with confidence.
If you encounter any issues with your reel, Zebco's customer service is there to help. You can reach them through email or phone, and they'll work with you to resolve the issue, whether that means offering advice, sending replacement parts, or repairing your reel. 📞📧
Proper care and maintenance will extend the life of your Zebco 33 Spincast Reel and enhance your fishing experiences. Remember, a well-cared-for reel is a happy reel!
🔶In conclusion, we'll recap the main points about the Zebco 33 and why it might just be the perfect reel for your angling needs. 📚
❓ FAQ: Zebco 33 Spincast Reel Redefining Fishing Effortlessness
When working with this reel, I constantly had some questions related to it. And so that you do not spend hours looking for answers to these questions, I decided to collect the answers to them in one place. Scroll below.
Conclusion: Cast your Dreams with the Zebco 33 Spincast Reel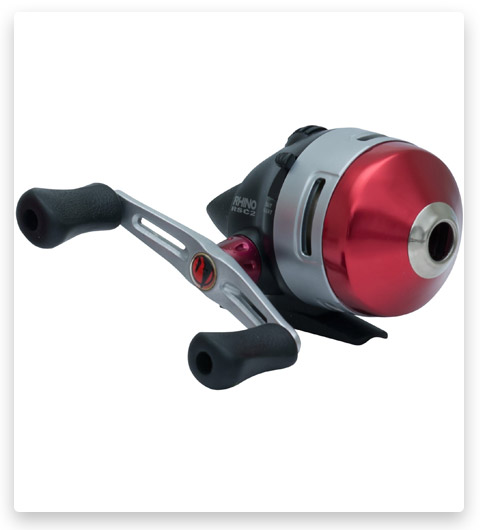 So what do we have here? Zebco 33 is an excellent reel with a stainless steel body and handle a very comfortable button, quiet and smooth operation, and excellent casting and retrieval performance. The drawbacks of this reel are plastic knobs, weight, and ergonomics.
I think now you understand why Zebco 33 has been so popular for over 65 years. Considering that it has a price tag of less than $ 25, it made a very strong impression on me.
For those looking for a reel with faster retrieval and more powerful performance, Zebco 33 has specially made two-reel configurations. There is also a Platinum version, which has a larger gear ratio and casting rates. But the Platinum version does not have the Bite Alert system and it weighs more – almost 10 ounces. So here you can choose for yourself what you need more.
Despite my initial difficulties with casting mechanics and weight, Zebco showed that this is not just a piece of iron with gears inside. It didn't disappoint me on my first purchase, and it didn't disappoint me now that I took it back for review. It does its job well as a spincast reel, but it handles the line much better than most spinning reels. For its price, Zebco 33 has an excellent blend of stainless steel and composite in its construction. This makes me think that the reel is of much more value than its price.
🔚 The Final Cast: Wrapping Up the Zebco 33 Journey
As we reel in the conclusion of this article, let's take a moment to recap why the Zebco 33 Spincast Reel has proven itself as a reliable companion for anglers of all levels. 🎣
History of Excellence: We've explored Zebco's rich history, from its humble beginnings to its position today as a trusted name in fishing gear. The Zebco 33 is a testament to this legacy of quality and innovation. 🏛️
Exceptional Features: The Zebco 33 boasts unique features such as a strong graphite frame, an efficient gear system, smooth ball bearings, and an adjustable drag system. All these elements work together to offer a superior fishing experience. 🦾
Suitable for All: Whether you're a novice angler just starting your journey or a seasoned pro, the Zebco 33 caters to all. It's easy-to-use design and precise operation make it a universal favorite. 🌍
Positive User Feedback: The testimonials and experiences shared by users underscore the reel's reliability and high performance. Any criticisms have been proactively addressed by Zebco, reflecting their commitment to continuous improvement. 🗣️
Longevity and Support: With proper maintenance and care, your Zebco 33 can serve you for many years. Backed by a solid warranty and accessible customer service, you can fish with peace of mind. 🛠️
The Zebco 33 Spincast Reel is more than just a fishing tool; it's a part of your fishing story. We encourage you to experience it for yourself and see why it's earned its place in the hearts of anglers everywhere. Ready to make your next fishing adventure unforgettable? Give the Zebco 33 a cast. 🚀
🔶And remember, no matter what, enjoy the journey, not just the catch. 🐠🎉
🎯 Let's Get You Hooked: Start Your Journey with the Zebco 33 Spincast Reel
Now that you're all baited with the knowledge about the Zebco 33, it's time to cast your own line! You can purchase or view the Zebco 33 Spincast Reel at various online retailers, sporting goods stores, or directly from Zebco's official website. 🛒🌐
Once you've got your Zebco 33 and have taken it for a spin, we'd love to hear about your experiences. Drop a comment below and share your stories. Whether it's the first fish you caught or how the Zebco 33 helped improve your casting distance, your story could inspire others in their angling journey. 📝
Not ready to stop the conversation here? Share this article with fellow fishing enthusiasts on social media, through email, or even on your next fishing trip. Let's reel in the discussion about the Zebco 33 Spincast Reel. 🔄
🔶Remember, fishing is not just a hobby; it's a community. And as part of the Zebco family, your contribution to this community is invaluable. 🤝🌊
So, are you ready to dive in and make a splash with the Zebco 33 Spincast Reel? The water's fine, and the fish are biting! 🐟🎣
Tags: #zebco 33 reel / #zebco 33 reel disassembly / #zebco 33 reel instructions / #zebco 33 reel parts / #zebco 33 reel diagram / #how to take apart a zebco 33 reel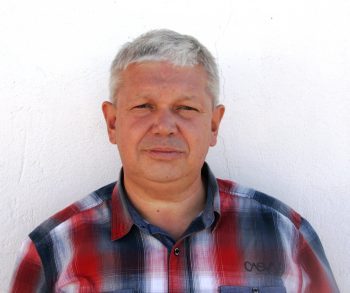 Sergio Smirnoff
Professional fisherman with 40+ years of experience.
Fishing and the ocean is a passion of my life. I am passionate about all kinds of sea fishing: fishing from the shore (spinning, float, baitcasting), from a boat, and spearfishing day and night.
I live in Tenerife (Canary Islands) for the last 10+ years and share my daily fishing experiences on my website. Many years of personal experience as a fisherman and the vast experience of my friends allow me to write professionally on any fishing topics (from choosing a flashlight and equipment to deep-sea fishing).
All of my advice is based on practical real-world experience and will be useful to both novice anglers and professionals.
Read more
about the author.
Affiliate Disclosure: FishReeler.com sometimes gets paid for listings, through sponsors or affiliate programs like Amazon, Ebay, Cabelas, Bass Pro Shop, Shimano, Daiwa, Rapala, Renn, Okuma, KastKing, etс. Clicking a link helps keep FishReeler.com free, at no extra cost to you!
About the author: Each article is verified by the fishing expert Sergio Smirnoff. The articles are written by professional and amateur fishermen with 20+ years of fishing experience.
Note: The views and opinions expressed in this article are those of the authors and do not necessarily reflect the official policy or position of any agency. The articles are for informational purposes only, share your opinions in the comments and join the fishing discussions, let's share our fishing experiences together!