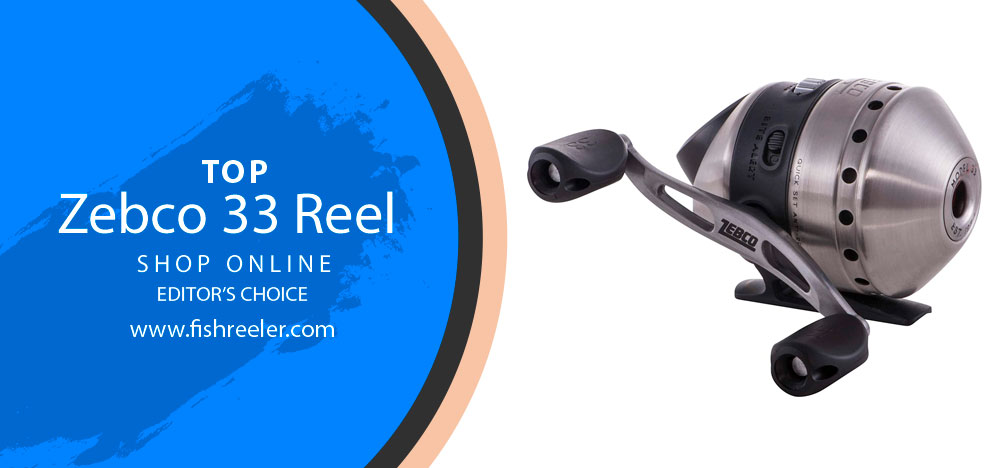 There is probably no type of reel more legendary than spin cast. Many anglers, including myself, started with these reels to learn what fishing is and get their first catch. Such reels are an excellent transitional tool between spinning and baitcasting reels. Recently I found my old Zebco 33, who served me for many years and showed excellent performance on the water.
Zebco Platinum 33 Spincast Reel Review
Today we decided to give you a review and show you why this reel is so good. Zebco went to great lengths to make this reel and every year they claim to be the best-selling reel in America. Well, let's find out why this is so!
Construction & Design
Zebco 33 impressed me with its strength when I took it in my hands. This is an amazingly strict and durable reel made from stainless steel and a composite body. The places where different materials and reel parts are connected are also pretty good.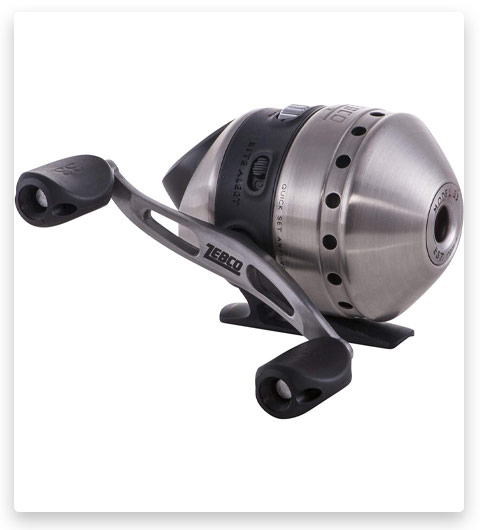 The only problem is the slight play in the handle, which I could not fix even after disassembling the reel. Well, in general, you will not find any bright colors or sophisticated forms here. The reel looks like a classic spin cast reel, nothing more. The knobs are conveniently located, but they are made of plastic, so they are not as comfortable to grab as EVA or cork knobs.
Performance
In fact, I haven't fished on spin-cast reels in a very long time, so I was very interested in this review. Straight out of the box, you are provided with a 10-pound monofilament line reeled in, but I always change it for my mono. However, according to customer reviews, the built-in line is pretty good. I matched this reel with a Berkley pistol grip rod and set off for the water.
Casting. First, you will need to get used to spin-casting a little, especially if you have been with baitcasting reels for a long time like me. Zebco 33 works completely differently from baitcasting reels and it may take some time to realize that before you start swinging the rod, you need to press a button and release it at the end of the cast. But in the end, the reel worked like a clock, the button is very large and you can adjust the pressure to adjust your casting. It casts far away and stops the line almost instantly when you need it.
Retrieve. To release the spool, you need to turn the handle just like on any casting reel. The handle on the Zebco 33 shows surprisingly smooth and calm turning, much smoother than on many other reels. At first, it seemed to me that the reel was working quite noisy, but after disassembling, I found out that all the noise was created by the metal cone. Disassembled without a cone, the reel gears are very quiet and smooth. If you lubricate it periodically, you won't have any noise problems.
Drag. What I really liked is that Zebco 33 comes with a sound clicker for drag. This is a very useful feature for anyone interested in bait fishing. Otherwise, the reel will just make a nice buzzing sound, like the drag of many spinning reels. Besides, at the top of the reel (near the Zebco 33 emblem), there is a knob that regulates the drag force in the reel. The drag works fine at low settings, but at high settings, it starts to jerk a little, but rarely occurs in a situation when you need to crank the drag to the maximum, so this is not a big disadvantage.
Power. The Zebco 33 comes with a very low gear ratio of 3.6:1. The maximum that this reel gives when retrieving the line is 17-20 inches, but the actual performance when fighting fish will be 1-2 inches lower. Considering the size of the gear, it is not as powerful as its counterparts, but this reel is not designed for deep-sea casts or pulling trophies out of heavy cover. Zebco 33 copes with his tasks 100%.
Useful Features
Three other features that surprised me were stainless steel front and back plates, a very comfortable 85mm handle, and a Bite Alert lever. This lever has the function of back-reeling. While the Bite Alert feature is active, drag remains on, but you get the ability to control the fish by turning the handle back and forth if you want.
There is only 1 bearing inside the spool to support the line control. Of course, the manufacturer could make more, but overall the bearing runs smoothly and quietly, so I have no complaints here.
The only thing I was disappointed in was the plastic knobs, which are firmly attached to the handle and I cannot replace them with more comfortable ones made of another material.
But you can change the handle and install it on the left or right, depending on whether you are left-handed or right-handed. Moreover, you can even slightly adjust the position of the handle for a more comfortable grip.
Ergonomics & Usability
At this point, Zebco 33 begins to lose heavily to his competitors. Once you put the Zebco 33 on your rod, you will notice that the manufacturer has made huge savings in reel balance and weight. Sure, on the other hand, you get these cool stainless steel front and back plates, but they could be much lighter and keep their look. If you don't have really big hands, it will be difficult for you to grip this reel with your entire palm.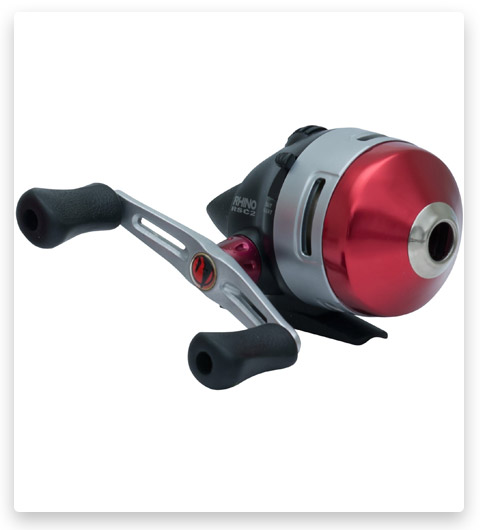 That is why I chose a pistol grip rod in combo with this reel because rods with a standard round grip do not give you much leverage, which causes the reel to turn in your hands. Of course, all of the above is not unmanageable. You just have to accept it and get used to the weight and severity of the reel. That is why in all children's combos, the cone is made of plastic, and the rods are with a pistol grip.
Purpose
Spincast reels are designed for beginner anglers. But besides the spin cast, Zebco 33 proved to be an excellent tool for casting the fineness lures. This reel, especially with the use of lightweight lines, is capable of casting such lures as strong spinning reels, and sometimes even better. If it weren't for the ergonomics, this would be the perfect reel for the price.
However, for anglers who don't want to take the time to learn how to handle a baitcasting reel, but want something more maneuverable and controllable than a classic spinning reel, the Zebco 33 is an excellent workhorse.
In addition to fishing with classic lures, Zebco 33 does an excellent job of fishing lures for medium and shallow depths, especially cranks, spinnerbaits, etc. This reel works great if you're fishing with Drop-Shot or Texas or other plastic rigs. If you get used to the reel's limitations in terms of roominess, drag, and ergonomics, it will give you tremendous efficiency and performance.
FAQ
When working with this reel, I constantly had some questions related to it. And so that you do not spend hours looking for answers to these questions, I decided to collect the answers to them in one place. Scroll below.
Conclusion
So what do we have here? Zebco 33 is an excellent reel with a stainless steel body and handle a very comfortable button, quiet and smooth operation, and excellent casting and retrieval performance. The drawbacks of this reel are plastic knobs, weight, and ergonomics.
I think now you understand why Zebco 33 has been so popular for over 65 years. Considering that it has a price tag of less than $ 25, it made a very strong impression on me.
For those looking for a reel with faster retrieval and more powerful performance, Zebco 33 has specially made two-reel configurations. There is also a Platinum version, which has a larger gear ratio and casting rates. But the Platinum version does not have the Bite Alert system and it weighs more – almost 10 ounces. So here you can choose for yourself what you need more.
Despite my initial difficulties with casting mechanics and weight, Zebco showed that this is not just a piece of iron with gears inside. It didn't disappoint me on my first purchase, and it didn't disappoint me now that I took it back for review. It does its job well as a spincast reel, but it handles the line much better than most spinning reels. For its price, Zebco 33 has an excellent blend of stainless steel and composite in its construction. This makes me think that the reel is of much more value than its price.
Tags: #zebco 33 reel / #zebco 33 reel disassembly / #zebco 33 reel instructions / #zebco 33 reel parts / #zebco 33 reel diagram / #how to take apart a zebco 33 reel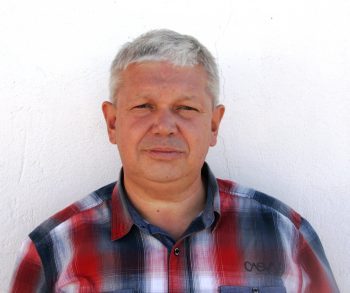 Sergio Smirnoff
Professional fisherman with 40+ years of experience.
Fishing and the ocean is a passion of my life. I am passionate about all kinds of sea fishing: fishing from the shore (spinning, float, baitcasting), from a boat, and spearfishing day and night.
I live in Tenerife (Canary Islands) for the last 10+ years and share my daily fishing experiences on my website. Many years of personal experience as a fisherman and the vast experience of my friends allow me to write professionally on any fishing topics (from choosing a flashlight and equipment to deep-sea fishing).
All of my advice is based on practical real-world experience and will be useful to both novice anglers and professionals.
Read more
about the author.
Affiliate Disclosure: FishReeler.com sometimes gets paid for listings, through sponsors or affiliate programs like Amazon, Ebay, Cabelas, Bass Pro Shop, Shimano, Daiwa, Rapala, Renn, Okuma, KastKing, etс. Clicking a link helps keep FishReeler.com free, at no extra cost to you!
About the author: Each article is verified by the fishing expert Sergio Smirnoff. The articles are written by professional and amateur fishermen with 20+ years of fishing experience.
Note: The views and opinions expressed in this article are those of the authors and do not necessarily reflect the official policy or position of any agency. The articles are for informational purposes only, share your opinions in the comments and join the fishing discussions, let's share our fishing experiences together!