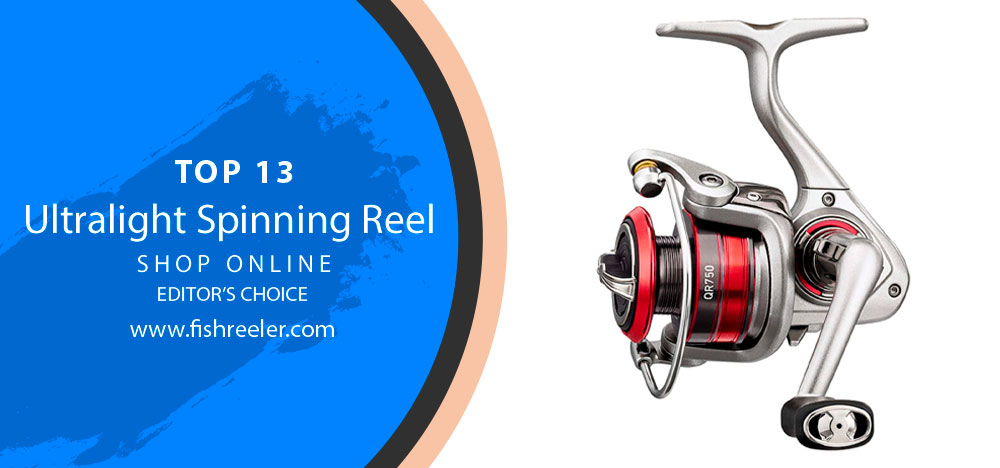 Master the Angling Game: The Comprehensive Guide to Ultralight Spinning Reels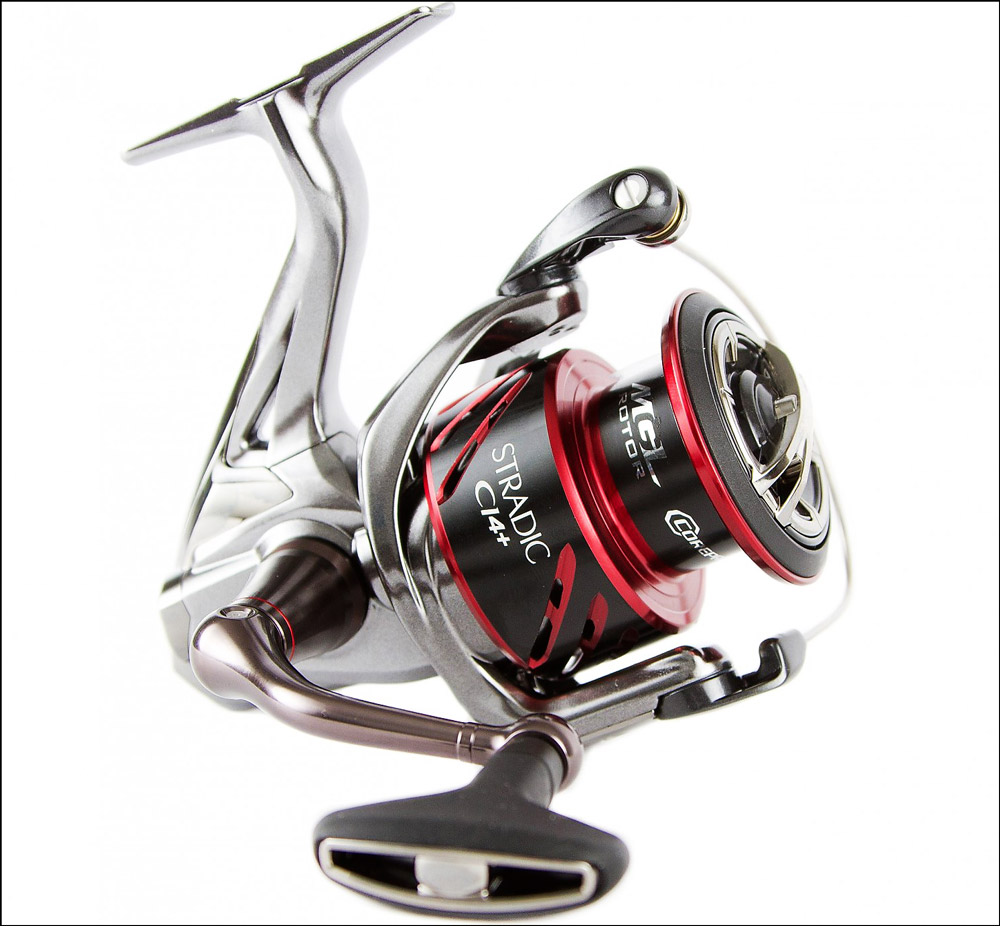 Introduction: Embracing the Ultralight Era in Fishing 🎣
In the dynamic world of angling, it's no secret that the right gear can mean the difference between a great catch and going home empty-handed. One piece of equipment that has been making a significant splash in the industry is the ultralight spinning reel. But what exactly is it, and why is it becoming such a vital tool for both amateur and professional anglers? Let's dive in and find out.
Ultralight spinning reels are essentially a streamlined version of traditional spinning reels, designed to be lighter and more user-friendly. This reduction in weight, though it might seem trivial, carries enormous implications for the angler's overall experience. 🏋️‍♂️
For one, these lightweight reels are less tiring to use, particularly during those long fishing sessions. They are also easier to maneuver, enhancing the precision of your cast and the sensitivity to bites. 🎯 This means you can detect even the slightest nibble, improving your chances of landing a fish.
But the benefits of ultralight spinning reels go beyond the personal level. On a larger scale, they are making a profound impact on the fishing industry as a whole. By making fishing more accessible and enjoyable, they are attracting new demographics to the sport, helping to foster a new generation of fishing enthusiasts. 🎣💖
Moreover, ultralight spinning reels have proven to be incredibly versatile, performing well in a variety of fishing conditions. Whether you're fishing in freshwater or saltwater, targeting small panfish or larger game species, these reels have proven their worth. 🌊🐟
In essence, the rise of ultralight spinning reels is more than just a trend. It's a revolution in the fishing world, promising to reshape the future of angling. So, whether you're a seasoned pro or just getting your feet wet, it's high time to take notice.
Stay with us as we delve deeper into the evolution of spinning reels, unravel the inner workings of these ultralight marvels, and explore the myriad advantages they offer. 🚀🔍📚
🔶Ready to set sail on this exciting journey? Let's get started! ⛵️
Charting the Course of Spinning Reels: From Humble Beginnings to Ultralight Wonders 🗺️🔄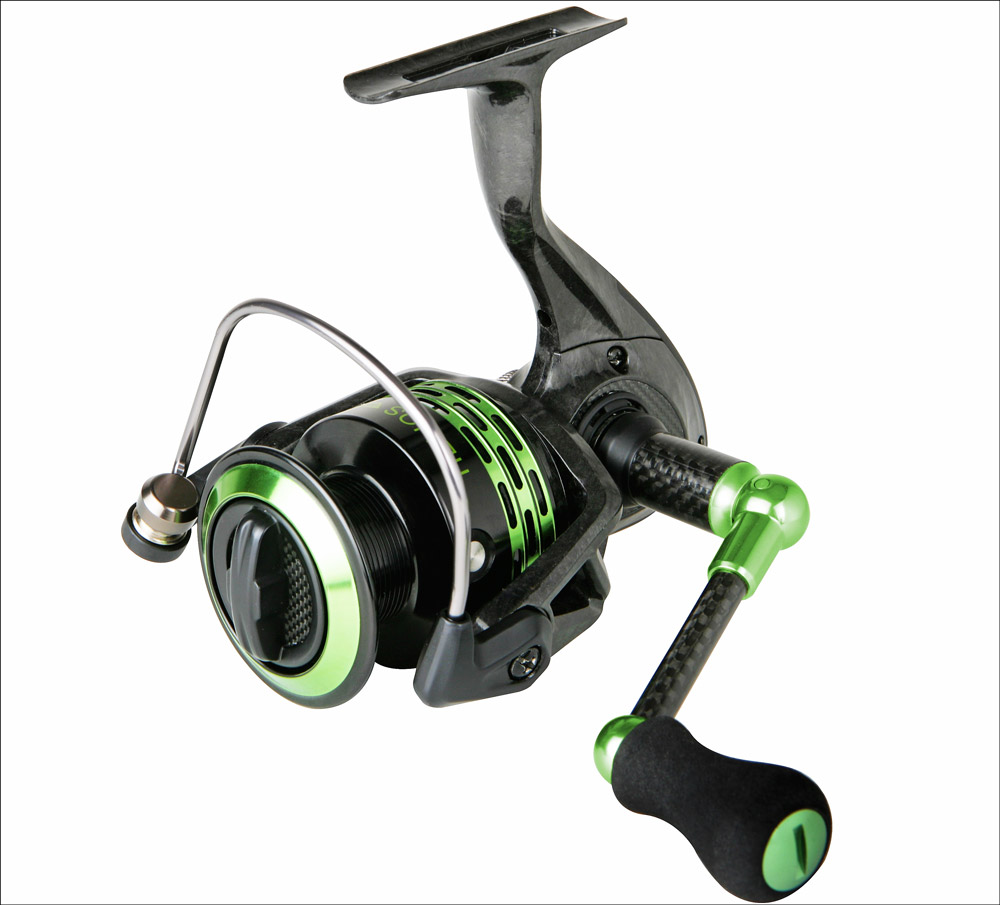 The spinning reel, a staple in any angler's gear, has come a long way since its inception. Its journey is a tale of constant innovation, born out of a relentless quest to enhance the angling experience. 🎣🔬
In the beginning, spinning reels were bulky and cumbersome, making them challenging to use for extended periods. While they revolutionized fishing by offering greater casting distance and accuracy, they also had their drawbacks, primarily their weight and the fatigue they caused.
The turning point came when manufacturers began to understand the pivotal role that a reel's weight played in the overall fishing experience. Thus began the journey towards lighter, more user-friendly spinning reels. The objective? To maximize angler comfort without compromising the reel's performance and reliability. 🎯🏋️‍♂️
This endeavor led to the creation of the ultralight spinning reel, a paradigm shift in the angling world. Using advanced materials and innovative design techniques, manufacturers succeeded in creating reels that were substantially lighter yet equally strong and durable as their predecessors. The era of ultralight spinning reels was thus ushered in, forever altering the landscape of recreational and professional fishing. 🌅
The transition towards ultralight spinning reels was fueled by several factors:
User comfort: Lighter reels reduced user fatigue, allowing anglers to fish for longer periods.
Enhanced control: Ultralight reels offer better maneuverability, improving casting accuracy and precision.
Increased sensitivity: Their lightness makes it easier to detect bites, increasing the chance of successful catches. 🐠🎣
Ultralight spinning reels have positively impacted the angling experience in numerous ways. They've made it easier and more enjoyable for people of all ages and skill levels to engage in fishing, thereby expanding the sport's popularity. They've also given anglers the ability to explore different types of fishing, from freshwater angling to inshore fishing, with unparalleled ease and efficiency. 🚀🌍🌊
🔶As we continue to embrace the ultralight spinning reel revolution, it's clear that this innovative piece of gear is not just a fleeting trend but a fundamental game-changer in the fishing world. So join us as we delve deeper into the fascinating mechanics of these ultralight wonders and discover how to leverage their numerous benefits to elevate your fishing game. Stay hooked! 🎣🔎
Under the Hood of Ultralight Spinning Reels: Anatomy, Unique Traits, and Material Mastery 🔎🎣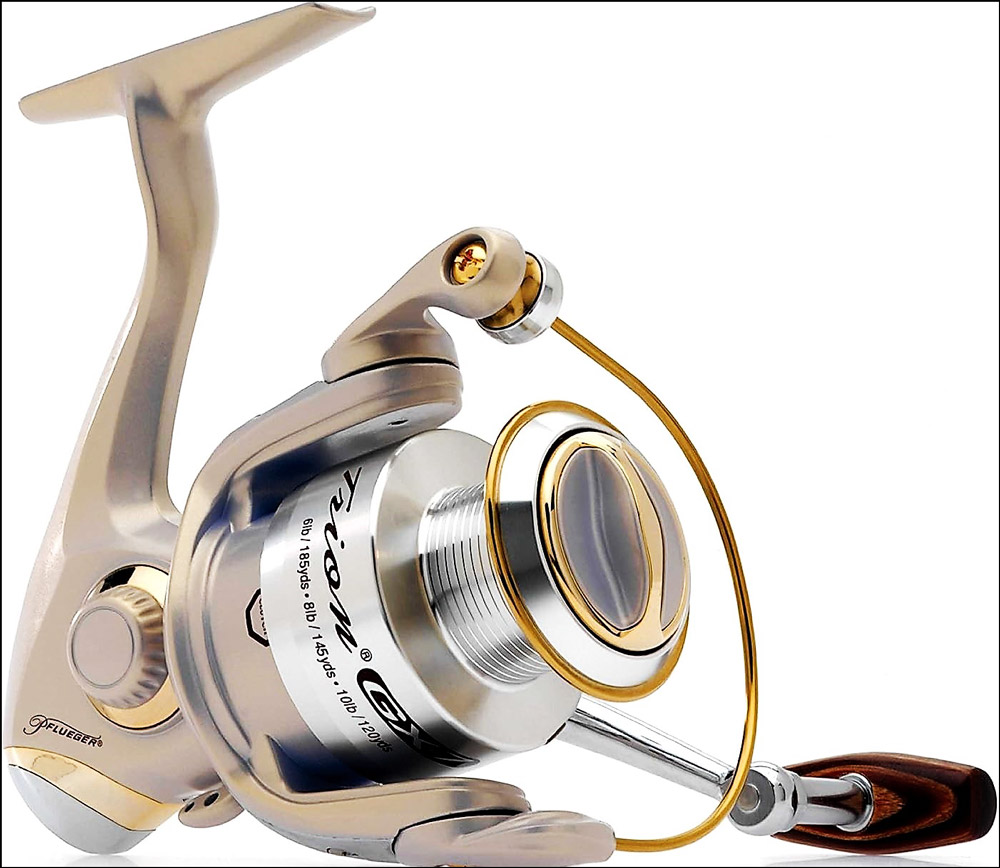 Understanding the magic behind the ultralight spinning reel starts with a detailed look at its anatomy. While the basic design elements remain similar to traditional spinning reels, the devil is in the details, and in the case of ultralight reels, those details are game-changing. Let's dissect the key components of an ultralight spinning reel.
The Spool: This is where your fishing line resides. In ultralight reels, the spool is typically designed to be compact yet capable of holding enough line for most angling situations. 🧵

The Body

(or Housing): Made from lightweight materials such as graphite or carbon composite, the body houses the internal components while maintaining overall lightness. 🏠
The Handle: This is what you turn to retrieve your line. The handles on ultralight reels are usually ergonomically designed for comfort during long fishing sessions. 🖐️
The Drag System: This mechanism allows the line to run out under pressure, which is essential when fighting a fish. Ultralight reels often have finely adjustable drag systems for precise control. 🔄
Now, what sets these ultralight wonders apart from their traditional counterparts? Primarily, it's their weight—or rather, their lack thereof. But beyond just being lightweight, ultralight spinning reels also boast exceptional durability, smooth operation, and high sensitivity.
The unique combination of lightness and strength in ultralight spinning reels is achieved by using cutting-edge materials. Here are some commonly used materials and their significance:
Graphite/Carbon Composite: These materials are prized for their lightness and corrosion resistance, making them excellent for reel bodies and rotors. 🏋️‍♀️
Aluminum: While slightly heavier than graphite, aluminum is incredibly strong and durable, making it a popular choice for spools. 🛡️
Stainless Steel: Used in key internal components such as ball bearings, stainless steel offers exceptional smoothness and durability. ⚙️
Carbon Fiber: Often used in high-end drag systems, carbon fiber provides consistent and smooth pressure, allowing you to handle feisty fish effectively. 🐟
By marrying advanced design principles with innovative materials, ultralight spinning reels achieve a blend of performance features that traditional spinning reels simply can't match.
🔶So now that you're equipped with the understanding of what goes into these featherlight powerhouses, it's time to explore how they can enhance your fishing game. Stay tuned as we navigate the myriad benefits of ultralight spinning reels and guide you on choosing the right one for your angling needs. Excited? We sure are! 🚀🎯
The 13 Best Ultralight Spinning Reels Reviewed
When buying a spinning reel, you should pay special attention to the weight of the product. The weight of a reel can tell a lot about the efficiency of an entire fishing system. The lightweight rod and ultralight spinning reel are ideal for most anglers and hobbyists. They give their user many options to control the power when needed. Ultralight spinning reels are better designed for shorter distances compared to other fishing reels.
Many anglers use lighter rods, reels, and tackle. There are several reasons for this, including reducing fatigue, minimizing the weight of the equipment for long-distance expeditions, increasing the thrill of catching smaller species, and making it harder to catch larger fish.
Important: In this section I presented lightweight reels more for beginner anglers, so I chose a budget price and good performance proven time.
| Image | Product | Brand | Link |
| --- | --- | --- | --- |
| | Piscifun Flame Spinning Reels, Light Weight Ultra Smooth Powerful Spinning Fishing Reels Black & Red 2000 Series | Piscifun | |
| | KastKing Centron Spinning Reel, Size 500 Fishing Reel | KastKing | |
| | Pflueger PRESSP20X President Spinning Fishing Reel, 100/4 | Pflueger | |
| | PENN 1338215 Battle II 1000 Spinning Fishing Reel | PENN | |
| | Abu Garcia Revo SX Spinning Reel, Size 20 (1365348), Carbon Front Drag, Max of 11lb | 5.2kg, Features Machined Aluminum Braid Ready Spool, Strong and Lightweight | Abu Garcia | |
| | SHIMANO Sienna 500 FG Sienna | SHIMANO | |
| | DAIWA QR Ultralight Spinning Reel, Silver | Daiwa | |
| | KastKing Sharky III Spinning Fishing Reel,Size 5000 | KastKing | |
| | Abu Garcia Max X Spinning Reel, Size 30 (1523252), 3 Ball Bearings + 1 Roller Bearing Provides Smooth Operation, Felt Front Drag, Max of 14lb | 6.4kg Red | Abu Garcia | |
| | okuma Ceymar Spinning Reel Size 10 - 5Lb Max Drag Pressure, Black/Red | OKUMA | |
| | CS5 Spinning Reel,Cadence Ultralight Fast Speed Carbon Frame Fishing Reel with 9 Durable & Corrosion Resistant Bearings Super Value Smooth Powerful Reel with 36 pounds Max Drag & 6.2:1 Spinning Reel | Cadence | |
| | Abu Garcia Zata Spinning Fishing Reel, Green | Abu Garcia | |
| | Sougayilang Fishing Reel Spinning -12+1BB Ultralight Smooth Powerful Spinning Reels for Freshwater Saltwater Bass Fishing(13bbdk-1000) | Sougayilang | |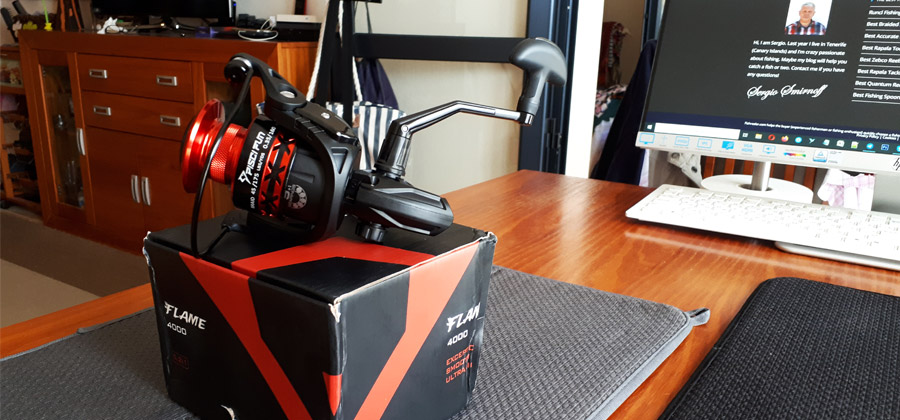 The best ultralight spinning reel is critical to effective fishing. You will find many variations of these reels on the market. Knowing what to look for and where to look is an important first step. Below, I've identified the 13 Best Ultralight Spinning Reels that weigh 10 ounces or less. Also, pay attention to high gear ratios and super-smooth drag systems that help prevent lighter lines from breaking.
1# Piscifun Flame Spinning Reels Light Weight – Amazon's Choice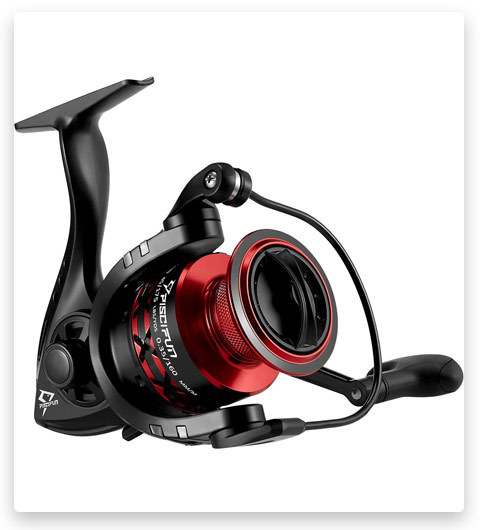 The Piscifun Flame spinning reel for fishing has 10 bearings (9 + 1) and a gear ratio of 5.2: 1. The coil body is made of carbon fiber, the handle is made of aluminum alloy. The Flame name is fully confirmed by the reel design. The combination of fiery red and black colors will not leave any angler indifferent. The reel weighs up to 8.5 ounces thanks to its hollow graphite body and lightweight mechanisms. The reel model is available in 4 sizes. If you prefer to fish in freshwater then go for the 2000 or 3000 series. If you are like me like fishing in saltwater, go for the 4000 and 5000 series without a doubt. You will love the 19.8 lb drag force.
2# KastKing Summer and Centron Spinning Reels – #1 Best Seller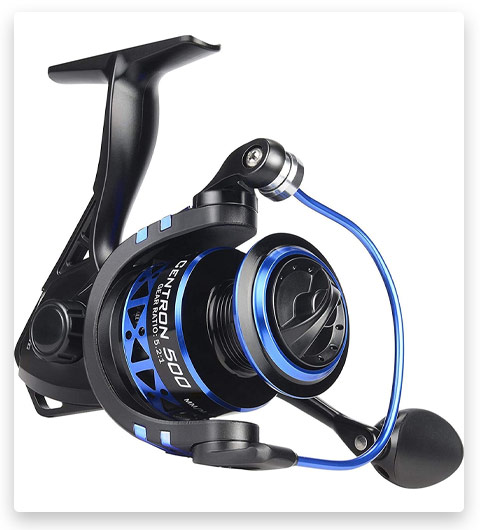 This reel offers excellent value for money. For a small price, you get a tackle with high performance and many functions. It is compact and ultra-lightweight with a narrow graphite frame. It is also equipped with a computer balancing system. If you are looking for the perfect ice fishing reel, then this option is perfect for you. Stopping power reaches up to 17.5 LBs. Precision machined pinion gear will let you win the fight against aggressive fish. The aluminum spool provides long casts.
3# Pflueger President Spinning Fishing Reel – Best for Beginners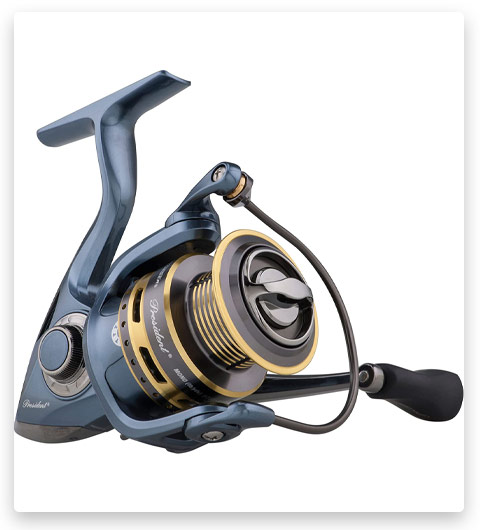 If aesthetics are your priority when choosing an ultralight fishing reel, you will love the Pflueger President spinning reel. Its beautiful graphite blue body looks as good as the gold finish on the coil, which provides the perfect contrast. The graphite construction also serves a practical purpose: the total reel weight is only 6.2 ounces. The handle is made of aircraft-grade aluminum. The sealed braking system has a maximum drag limit of 6 pounds and offers a smooth ride thanks to seven corrosion-resistant ball bearings.
4# Penn Battle II Spinning Fishing Reel – #1 Best Seller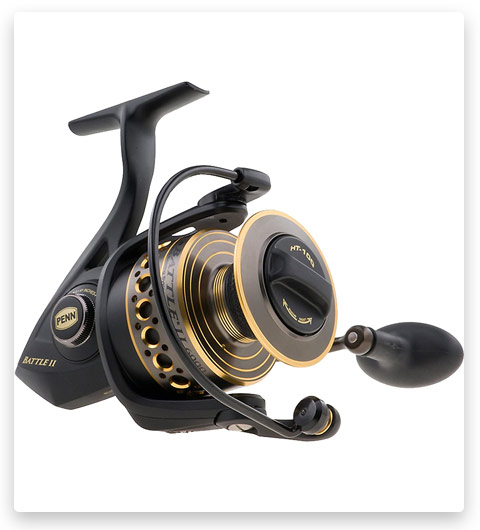 Penn has done a great job of perfecting his Battle II spinning fishing reel. Instead of using cheaper materials to generate higher margins, they focused on maximizing efficiency and effectiveness. These efforts have proven to be effective and have made this option one of the best on the market. This reel has a very efficient drag system that allows you to catch the biggest fish. While this isn't the most expensive reel on the market, more and more people are switching to it. Instead of plastic and heavy metals, Penn used a mixture of durable aluminum and carbon fiber. It is as lightweight as it is durable. Combined with 6 sealed steel ball bearings, you get one of the smoothest kicks ever on a reel ever used. The fact that it is completely sealed makes it even more waterproof. This feature goes a long way towards extending the life of your reel.
5# Abu Garcia Revo SX Spinning Reel – Best Under 200$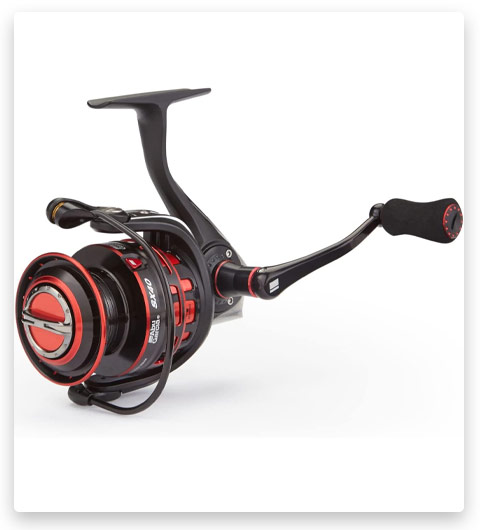 The updated line of Revo SX spinning reels is produced by a well-known Swedish company called Abu Garcia. The lineup consists of four pieces, weighing from 204 to 262 grams. and with a gear ratio equal to 6.2: 1. To reduce weight, in the manufacture of the one-piece X-Craftic body, carbon grade C6 is used, and graphite is taken for the lightweight rotor. A total of nine bearings are installed in the structure, including eight HPCR anti-corrosion steel bearings. To achieve a longer casting, the Rocket Spool Lip Design side has been developed. The case houses a movement with elements made of stainless steel. To minimize the possibility of accidental rotation of the rotor in the opposite direction, the anti-reverse K-Clutch system is implemented.
6# SHIMANO Sienna Spinning Fishing Reel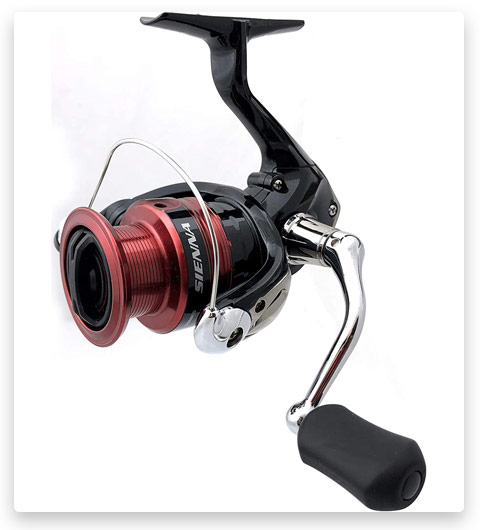 The SHIMANO Sienna is a versatile general-purpose reel that you can use for both small trout and predators such as pike, walleye, and perch. This reliable reel is recommended for both novice anglers and those who have been fishing for a short time. The XT-7 material is not only very light, but it also is not inferior in strength to other metal alloys. This reel is designed to work effectively in both salt and freshwater. By controlling the spool speed, the VariSpeed ​​II system ensures smooth line reeling.
7# Daiwa Ultralight Spinning Reel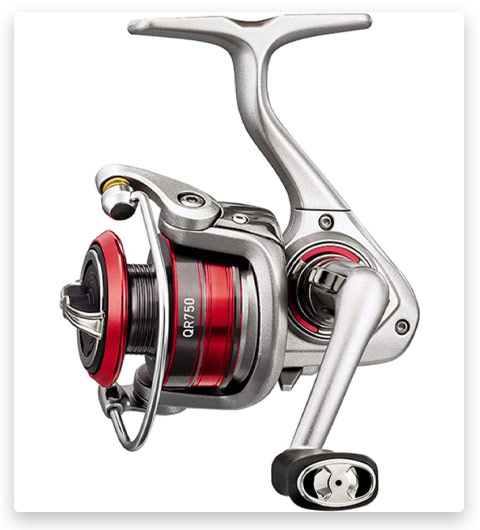 This ultralight reel is great for ultra-light rods. It weighs 3 ounces and has a gear ratio of 5.1: 1. If you are looking for the perfect trout fishing model, stop here! It is also suitable for catching other small fish. Your hands won't get tired thanks to the composite frame. The reel is also equipped with an aluminum bullet and soft-touch handles.
8# KastKing Sharky III Fishing Reel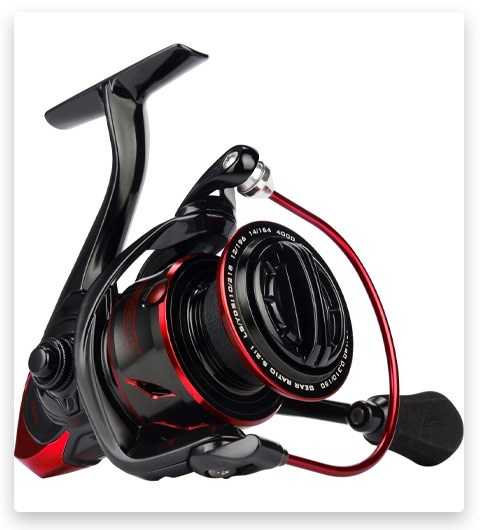 This is a great addition to your tackle box. KastKing has been around for many years, always supplying quality fishing products. Also, the Sharky label has earned the trust of fishermen around the world. If there was only one word to choose to describe this coil then I would say it is smooth. There are no reeling loops or other annoyances. Even when exposed to saltwater, corrosion is rarely a problem. This is a great value for money and is always reasonable when it comes to the KastKing brand.
9# Abu Garcia Black Max & Max X Spinning Fishing Reels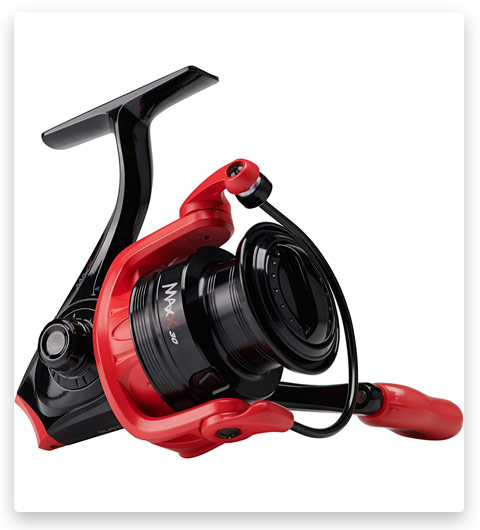 This model is well suited for ultralight fishing thanks to its graphite body and rotor. 3 ball bearings + 1 roller bearing ensure smooth operation. The accessory is equipped with a Machined aluminum spool which ensures reliable performance. The reel can be used with all types of lines. Slow oscillation ensures even line lay.
10# Okuma Ceymar Spinning Reel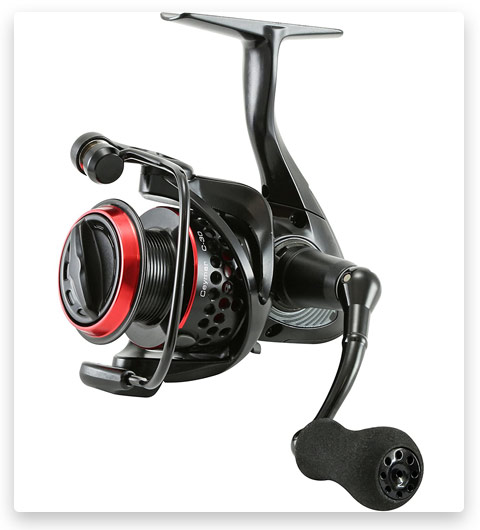 The Okuma Ceymar reel is a line of budget spinning reels made in a strict Japanese minimalist style. What immediately catches the eye is the rather rare combination of colors, black and red. It has Japanese clutch system with oiled felt discs. 7 ball bearings + 1 roller bearing for superior smoothness. Instant anti-reverse roller bearing. It is fitted with an aluminum handle with an EVA knob.
11# Cadence Spinning Reel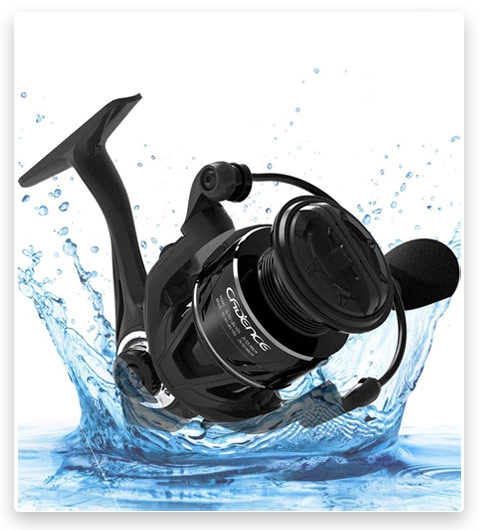 The base of the CS5 is a carbon composite frame, 9 corrosion-resistant bearings, and a carbon fiber drag system. The machined aluminum spool is lightweight and durable. The ergonomic EVA handle provides comfort without adding weight. The carbon composite frame is 53% lighter and 20% stronger than aluminum. The machined aluminum spool is lightweight and durable. It is equipped with stainless steel main shaft and zinc alloy main gear, perfect precision mechanical gear transmission for fighting fish. It's a perfect gift for anyone who loves fishing.
12# Abu Garcia Zata Spinning Fishing Reel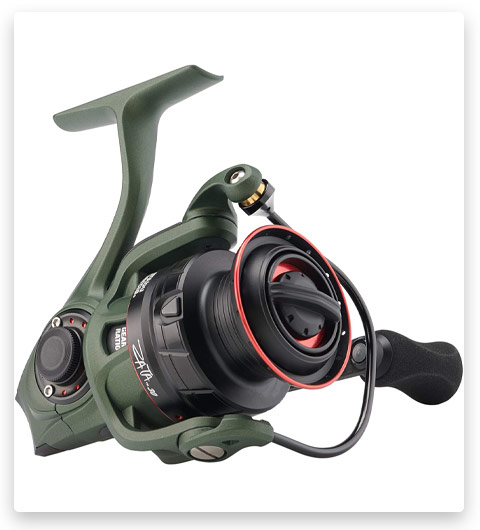 This is an ultralight reel of choice for those with the extra money. This has 10 stainless steel ball bearings + 1 roller bearing. They are resistant to corrosion. Water will not enter the reel body, making this model suitable for both fresh and saltwater. Rocket line management system is designed for line control. The reel can be used with any type of line.
13# Sougayilang Fishing Spinning Reel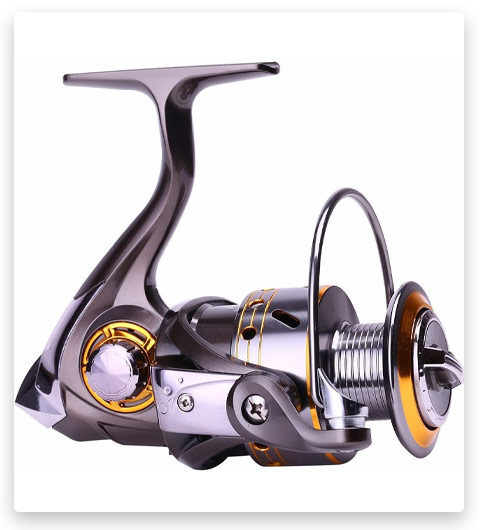 Sougayilang aims to stand out from this impressive spinning reel.  Instead of the usual 6 or 7 ball bearings, this model uses an impressive 13. The first thing you'll notice when you pick up this reel is how light it is. The combination of aluminum and carbon allows this reel to remain lightweight and yet strong and durable. This is important and makes this reel a great choice for anglers of any physical condition.
The Ultralight Advantage: Benefits, Comparative Insights, and Pro Angler Endorsements 🏆🎣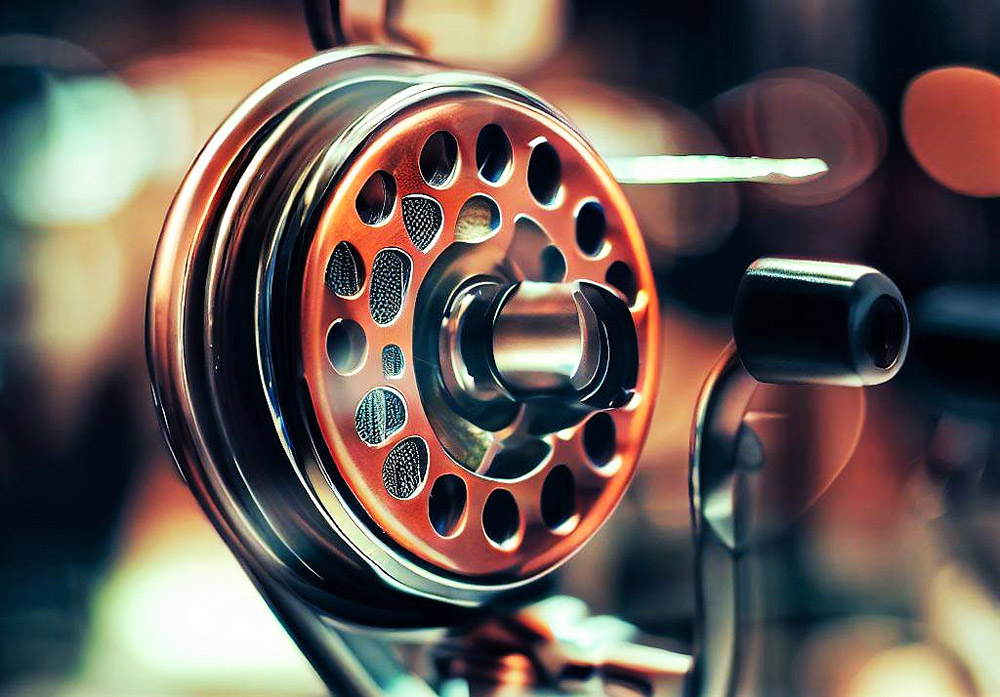 If you're still wondering whether to switch to an ultralight spinning reel, let's delve into the compelling benefits that these lightweight wonders bring to the table.
Reduced Fatigue: Say goodbye to the arm and wrist fatigue commonly associated with using heavier reels. With ultralight reels, you can fish longer and more comfortably. 🏋️‍♀️
Improved Sensitivity: Their light weight makes it easier to feel nibbles and strikes, enhancing your ability to react swiftly and increase your catch rate. 👌🐠
Versatility: Whether you're casting in a freshwater stream or surf fishing along the coastline, ultralight spinning reels can handle a variety of fishing scenarios. 🌎🌊
Ease of Use: With fewer complications and an ergonomic design, ultralight spinning reels are user-friendly, making them perfect for beginners and seasoned anglers alike. 👥🎯
When compared to traditional spinning reels, the ultralight variants clearly come out ahead in terms of comfort, sensitivity, and ease of use. But don't just take our word for it – let's hear from some seasoned pros.
Professional angler, Jenny Whitlock, raves, "Switching to ultralight spinning reels has improved my angling experience tremendously. The enhanced sensitivity allows me to feel even the slightest nibble, increasing my catch success rate. Plus, I can fish for hours without tiring!" 💬🏆
Another case in point is Sam Greenfield, a fishing guide with over 20 years of experience, who says, "Ultralight spinning reels are a game-changer. They offer an unparalleled combination of lightness, durability, and versatility. My clients, whether beginners or seasoned anglers, have all reported improved fishing experiences after switching to ultralight reels." 💬🎣
These testimonials highlight the transformative impact of ultralight spinning reels on the angling experience. Whether you're a seasoned angler looking to level up your gear or a beginner searching for an easy-to-use, efficient reel, the ultralight spinning reel is the way to go.
🔶In our next section, we'll guide you through the process of choosing the perfect ultralight spinning reel for your needs and provide maintenance tips to ensure its longevity. So stay tuned, the best is yet to come! 🌟🔍
The Art of Selection: Your Guide to Buying and Caring for an Ultralight Spinning Reel 🛍️🔧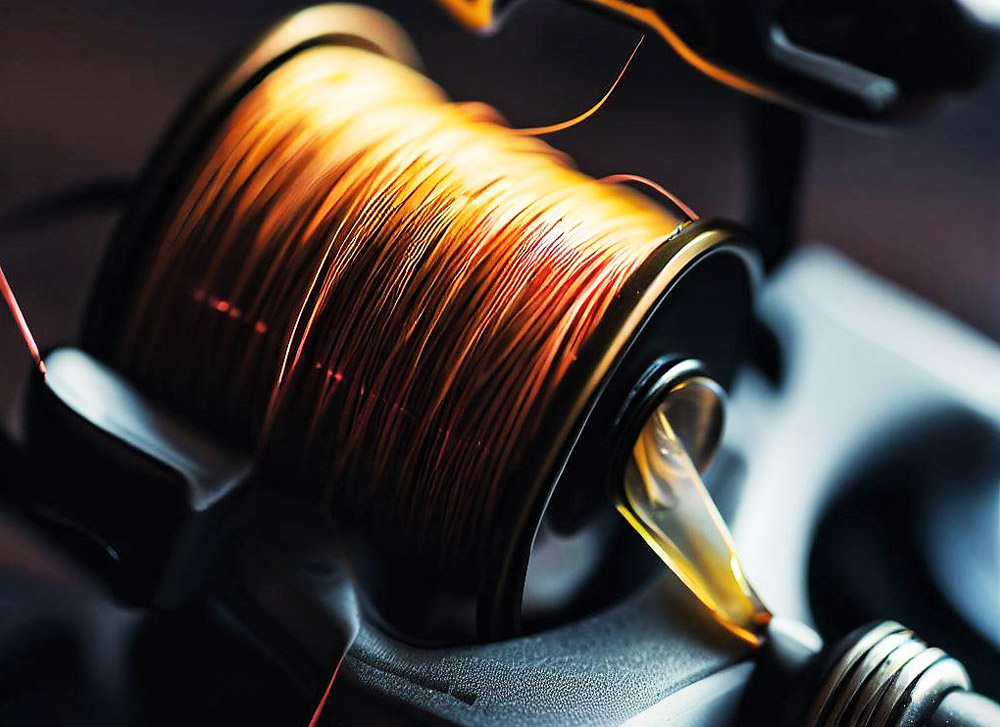 Choosing the right ultralight spinning reel isn't merely about picking the lightest one. There's more to consider to ensure you find the perfect match for your angling needs. Here are some key factors to bear in mind:
Quality of Materials: Look for reels made from durable, corrosion-resistant materials like graphite, aluminum, and stainless steel. 🏋️‍♀️🛡️
Smooth Drag System: A high-quality drag system ensures you can handle hooked fish effectively. Carbon fiber is often considered the gold standard for drag systems. 🐟🔄
Ball Bearings: More ball bearings typically equate to smoother operation. Aim for a reel with a minimum of 4-5 high-quality bearings. ⚙️🔄
Gear Ratio: This determines the speed at which you can retrieve the line. Depending on your fishing style and targeted species, choose a reel with an appropriate gear ratio. ⏩
Now, let's look at some top ultralight spinning reels currently leading the market:
🎦Video YouTube official channel: Shimano Stradic Ci4FB Reel

🔶Remember, once you've chosen your ultralight spinning reel, maintaining it well will ensure its longevity and optimal performance. Here are some tips:
Clean Regularly: After each use, especially in saltwater, rinse your reel with fresh water to remove any dirt or salt residue. 🧽💦
Lubricate: Use reel-specific oil and grease to lubricate the moving parts regularly to ensure smooth operation. 🛢️
Store Properly: When not in use, store your reel in a dry, cool place to prevent any damage or corrosion. 🗄️
In the next section, we'll share some expert techniques for using ultralight spinning reels to help you master this revolutionary fishing gear. So, stay hooked and keep reading! 🚀🎣
The Ultralight Playbook: Techniques, Troubleshooting, and Expert Advice for Mastering Your Reel 📖🎣
Now that you've selected the perfect ultralight spinning reel, it's time to step up your angling game. Here's a step-by-step guide to getting started:
Attaching the Reel to the Rod: Align the reel foot with the reel seat on your rod, then tighten the reel seat until the reel is firmly in place. 🤝🎣
Spooling Line: Open the bail arm, tie the line to the spool using an arbor knot, close the bail, then start reeling in the line, maintaining slight tension. Ensure the line is evenly distributed across the spool. 🧵🔄
Setting the Drag: Adjust the drag knob to achieve the desired tension. The line should come off the spool smoothly when a fish pulls hard. 🐠⚖️
While ultralight spinning reels offer a fantastic fishing experience, there can be challenges. Here are some common issues and how to resolve them:
Line Twist: This can occur if the line is spooled incorrectly or after landing a fish that spun during the fight. To prevent this, spool your line correctly and use a swivel if you're catching spin-prone species. 🔄🐠
Backlash or Bird's Nest: This occurs when the line tangles. Prevent this by maintaining line tension while casting and using the correct line size for your reel. 🐦💥
Now, let's check out some expert tips for mastering your ultralight spinning reel:
Match Your Gear: Use a rod and line that complement your ultralight reel. Light or ultralight rods and 2-10 lb test lines usually pair well. 🎣💯
Practice Casting: Ultralight reels can provide incredible casting distances. Practice your technique to maximize this advantage. 🏌️‍♀️🎯
Use the Right Lures: Ultralight reels shine when used with small lures. Try using lures that weigh between 1/32 oz and 1/4 oz for the best results. 🐛🎣
🔶Mastering the use of ultralight spinning reels may take some time, but with practice, patience, and the right techniques, you'll soon be reaping the rewards of this revolutionary gear. So, grab your ultralight spinning reel and embark on your new fishing adventure today! 🚀🌊
❓ FAQ: The Impact of Ultralight Spinning Reels
Conclusion: The Unstoppable Rise of Ultralight Spinning Reels
Piscifun Flame Spinning Reels are my personal favorite for their attractive looks, ease of use, and performance. This is a beautiful reel at a great price. Thanks to the 10-bearing system, traction can be completely controlled. I have found that I always feel in control of the line no matter the circumstances with this reel.
Conclusion: Embrace the Ultralight Revolution: The Future of Fishing Is Here 🎣🚀
As we wrap up our comprehensive journey into the world of ultralight spinning reels, it's clear that these pieces of angling technology have redefined the fishing landscape. They've challenged the status quo, pushing boundaries in terms of what a fishing reel can and should be. 🌎💡
From their evolution and unique features to their numerous advantages and application techniques, ultralight spinning reels are clearly more than just their 'light' attribute. They're a testament to innovation and practicality in the angling world. By reducing fatigue, enhancing sensitivity, and offering unparalleled versatility, these gems have simplified the fishing process while significantly boosting catch success rates. 👌🐠🎯
Moreover, as we've seen from professionals' testimonials, ultralight spinning reels are not merely a fad but a lasting change that's here to revolutionize fishing. 🏆💬
🔶However, the ultralight revolution is not just about the industry's transformation; it's about every angler's individual journey. It's about embracing change, continually learning, and striving for an optimal fishing experience. So, whether you're a seasoned angler looking to up your game or a beginner making your maiden voyage into the angling world, we encourage you to give ultralight spinning reels a try. Who knows? This might just be the game-changer you've been waiting for. 🚀💪🎣
Here's to the ultralight revolution! Tight lines and happy fishing! 🎉🌊
Your Turn to Cast: Join the Ultralight Revolution and Share Your Experience! 🗣️🎣
We've shared our insights about ultralight spinning reels; now, we want to hear from you! 📣 Have you already embarked on your ultralight journey? How has it transformed your angling game? Or perhaps you're considering joining the revolution and have some questions or concerns?
Drop a comment below and share your stories, questions, and pictures. There's nothing more exciting than learning from fellow anglers, and your input might just inspire someone else to take the plunge into the ultralight realm. 👥🌟
🔶And remember, this is just the beginning. We have an ocean of knowledge to share about the latest fishing equipment, techniques, and trends. Don't miss out! Subscribe to our newsletter, follow us on our social channels, and stay tuned for more insightful articles. From rod selection to bait secrets, we've got you covered. 📚💌🚀
Welcome to our community – where every day is a good day for fishing! 🎣🤝
Tags: #best ultralight spinning reel / #best ultralight spinning reel under $50 / #best ultralight spinning rod and reel combo / #10 value spinner / #shimano reels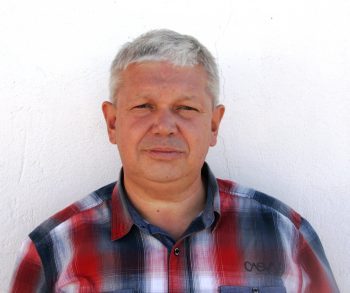 Sergio Smirnoff
Professional fisherman with 40+ years of experience.
Fishing and the ocean is a passion of my life. I am passionate about all kinds of sea fishing: fishing from the shore (spinning, float, baitcasting), from a boat, and spearfishing day and night.
I live in Tenerife (Canary Islands) for the last 10+ years and share my daily fishing experiences on my website. Many years of personal experience as a fisherman and the vast experience of my friends allow me to write professionally on any fishing topics (from choosing a flashlight and equipment to deep-sea fishing).
All of my advice is based on practical real-world experience and will be useful to both novice anglers and professionals.
Read more
about the author.
Affiliate Disclosure: FishReeler.com sometimes gets paid for listings, through sponsors or affiliate programs like Amazon, Ebay, Cabelas, Bass Pro Shop, Shimano, Daiwa, Rapala, Renn, Okuma, KastKing, etс. Clicking a link helps keep FishReeler.com free, at no extra cost to you!
About the author: Each article is verified by the fishing expert Sergio Smirnoff. The articles are written by professional and amateur fishermen with 20+ years of fishing experience.
Note: The views and opinions expressed in this article are those of the authors and do not necessarily reflect the official policy or position of any agency. The articles are for informational purposes only, share your opinions in the comments and join the fishing discussions, let's share our fishing experiences together!