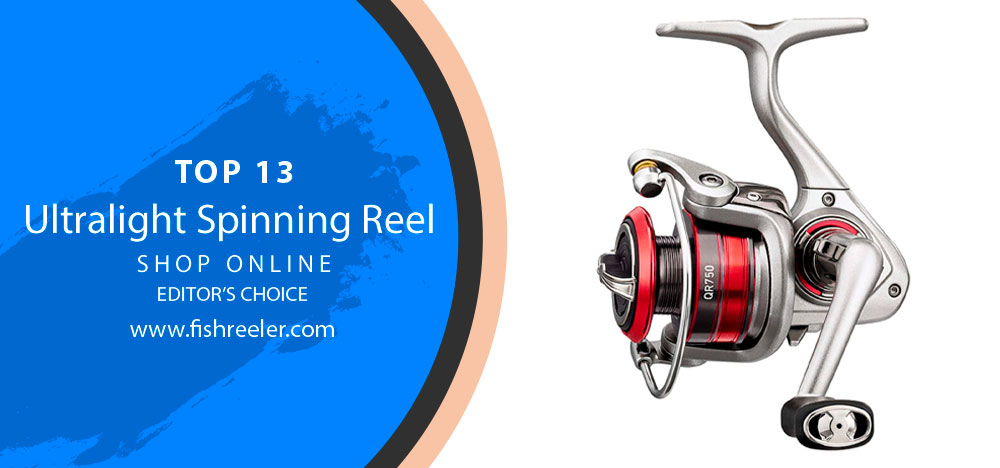 When buying a spinning reel, you should pay special attention to the weight of the product. The weight of a reel can tell a lot about the efficiency of an entire fishing system. The lightweight rod and ultralight spinning reel are ideal for most anglers and hobbyists. They give their user many options to control the power when needed. Ultralight spinning reels are better designed for shorter distances compared to other fishing reels.
Many anglers use lighter rods, reels, and tackle. There are several reasons for this, including reducing fatigue, minimizing the weight of the equipment for long-distance expeditions, increasing the thrill of catching smaller species, and making it harder to catch larger fish.
The 13 Best Ultralight Spinning Reels Reviewed
| Image | Product | Brand | Link |
| --- | --- | --- | --- |
| | Piscifun Flame Spinning Reels, Lightweight 9+1BB Ultra Smooth Spinning Fishing Reels, Carbon Fiber 19.8Lbs Max Drag, 2000, Red | Piscifun | |
| | KastKing Centron Spinning Reel, Size 500 Fishing Reel | KastKing | |
| | Pflueger PRESSP20X President Spinning Fishing Reel, 100/4 | Pflueger | |
| | PENN 1338215 Battle II 1000 Spinning Fishing Reel | PENN | |
| | Abu Garcia REVO2SX20 Revo SX Spinning Fishing Reel | Abu Garcia | |
| | Sienna 500 FG Sienna | SHIMANO | |
| | DAIWA QR Ultralight Spinning Reel, Silver | Daiwa | |
| | KastKing Sharky III Spinning Fishing Reel,Size 5000 | KastKing | |
| | Abu Garcia unisex-adult Black Max & Max X Spinning Fishing Reels (All Models & Sizes) Red ,30 - Box | Abu Garcia | |
| | okuma Ceymar Spinning Reel Size 10 - 5Lb Max Drag Pressure, Black/Red | OKUMA | |
| | CS5 Spinning Reel,Cadence Ultralight Fast Speed Carbon Frame Fishing Reel with 9 Durable & Corrosion Resistant Bearings Super Value Smooth Powerful Reel with 36 pounds Max Drag & 6.2:1 Spinning Reel | Cadence | |
| | Abu Garcia Zata Spinning Fishing Reel, Green | Abu Garcia | |
| | Sougayilang Fishing Reel Spinning -12+1BB Ultralight Smooth Powerful Spinning Reels for Freshwater Saltwater Bass Fishing(13bbdk-1000) | Sougayilang | |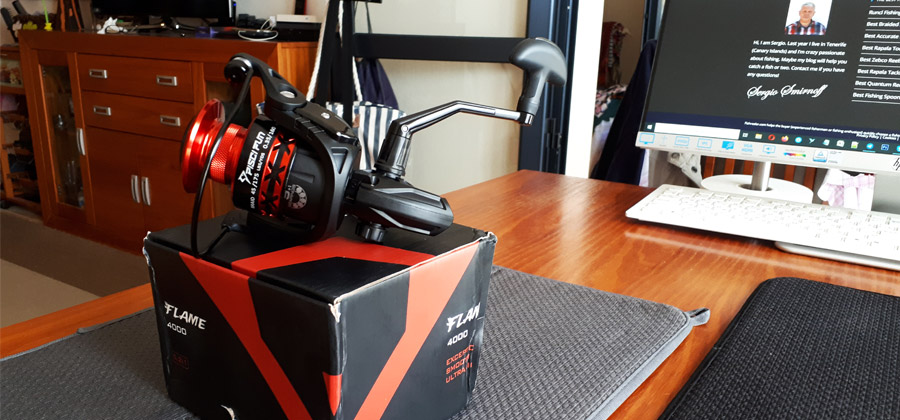 The best ultralight spinning reel is critical to effective fishing. You will find many variations of these reels on the market. Knowing what to look for and where to look is an important first step. Below, I've identified the 13 Best Ultralight Spinning Reels that weigh 10 ounces or less. Also, pay attention to high gear ratios and super-smooth drag systems that help prevent lighter lines from breaking.
1# Piscifun Flame Spinning Reels Light Weight – Amazon's Choice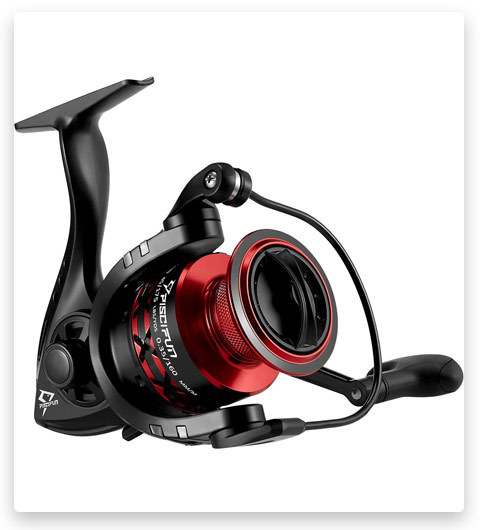 The Piscifun Flame spinning reel for fishing has 10 bearings (9 + 1) and a gear ratio of 5.2: 1. The coil body is made of carbon fiber, the handle is made of aluminum alloy. The Flame name is fully confirmed by the reel design. The combination of fiery red and black colors will not leave any angler indifferent. The reel weighs up to 8.5 ounces thanks to its hollow graphite body and lightweight mechanisms. The reel model is available in 4 sizes. If you prefer to fish in freshwater then go for the 2000 or 3000 series. If you are like me like fishing in saltwater, go for the 4000 and 5000 series without a doubt. You will love the 19.8 lb drag force.
2# KastKing Summer and Centron Spinning Reels – #1 Best Seller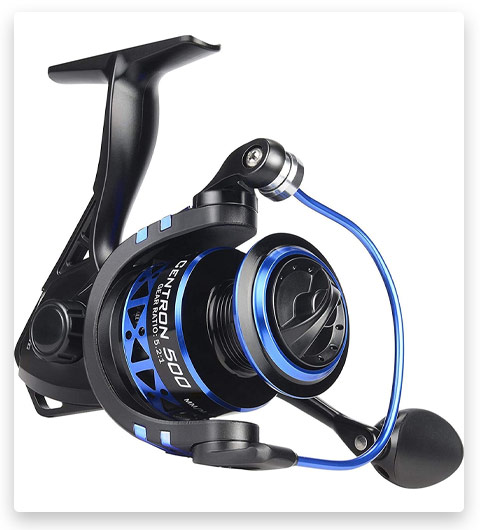 This reel offers excellent value for money. For a small price, you get a tackle with high performance and many functions. It is compact and ultra-lightweight with a narrow graphite frame. It is also equipped with a computer balancing system. If you are looking for the perfect ice fishing reel, then this option is perfect for you. Stopping power reaches up to 17.5 LBs. Precision machined pinion gear will let you win the fight against aggressive fish. The aluminum spool provides long casts.
3# Pflueger President Spinning Fishing Reel – Best for Beginners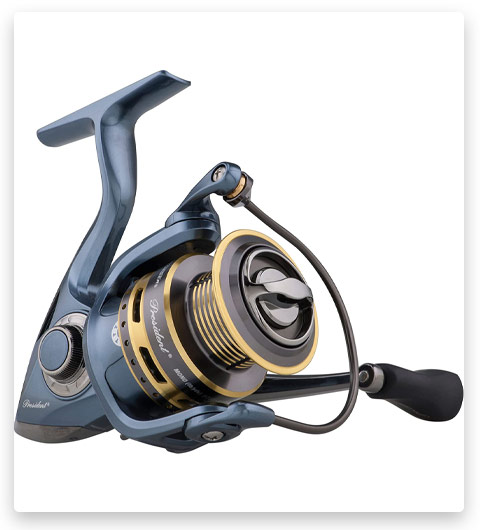 If aesthetics are your priority when choosing an ultralight fishing reel, you will love the Pflueger President spinning reel. Its beautiful graphite blue body looks as good as the gold finish on the coil, which provides the perfect contrast. The graphite construction also serves a practical purpose: the total reel weight is only 6.2 ounces. The handle is made of aircraft-grade aluminum. The sealed braking system has a maximum drag limit of 6 pounds and offers a smooth ride thanks to seven corrosion-resistant ball bearings.
4# Penn Battle II Spinning Fishing Reel – #1 Best Seller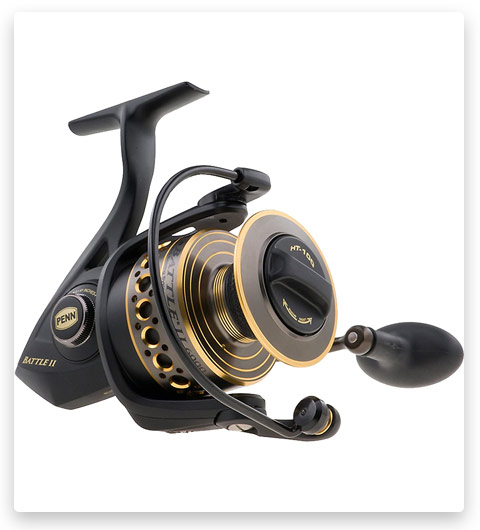 Penn has done a great job of perfecting his Battle II spinning fishing reel. Instead of using cheaper materials to generate higher margins, they focused on maximizing efficiency and effectiveness. These efforts have proven to be effective and have made this option one of the best on the market. This reel has a very efficient drag system that allows you to catch the biggest fish. While this isn't the most expensive reel on the market, more and more people are switching to it. Instead of plastic and heavy metals, Penn used a mixture of durable aluminum and carbon fiber. It is as lightweight as it is durable. Combined with 6 sealed steel ball bearings, you get one of the smoothest kicks ever on a reel ever used. The fact that it is completely sealed makes it even more waterproof. This feature goes a long way towards extending the life of your reel.
5# Abu Garcia Revo SX Spinning Reel – Best Under 200$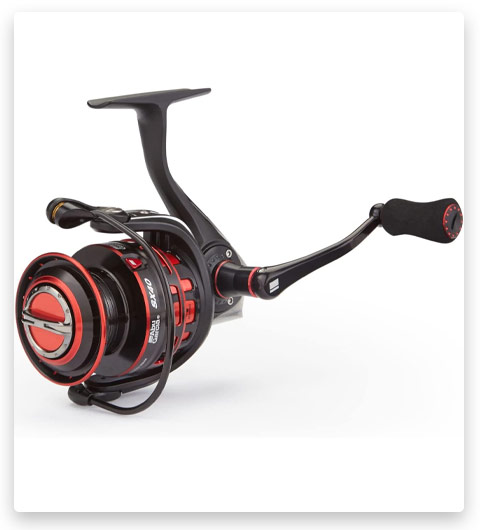 The updated line of Revo SX spinning reels is produced by a well-known Swedish company called Abu Garcia. The lineup consists of four pieces, weighing from 204 to 262 grams. and with a gear ratio equal to 6.2: 1. To reduce weight, in the manufacture of the one-piece X-Craftic body, carbon grade C6 is used, and graphite is taken for the lightweight rotor. A total of nine bearings are installed in the structure, including eight HPCR anti-corrosion steel bearings. To achieve a longer casting, the Rocket Spool Lip Design side has been developed. The case houses a movement with elements made of stainless steel. To minimize the possibility of accidental rotation of the rotor in the opposite direction, the anti-reverse K-Clutch system is implemented.
6# SHIMANO Sienna Spinning Fishing Reel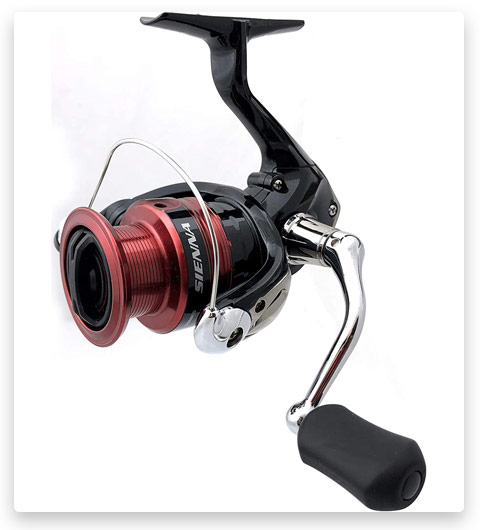 The SHIMANO Sienna is a versatile general-purpose reel that you can use for both small trout and predators such as pike, walleye, and perch. This reliable reel is recommended for both novice anglers and those who have been fishing for a short time. The XT-7 material is not only very light, but it also is not inferior in strength to other metal alloys. This reel is designed to work effectively in both salt and freshwater. By controlling the spool speed, the VariSpeed ​​II system ensures smooth line reeling.
7# Daiwa Ultralight Spinning Reel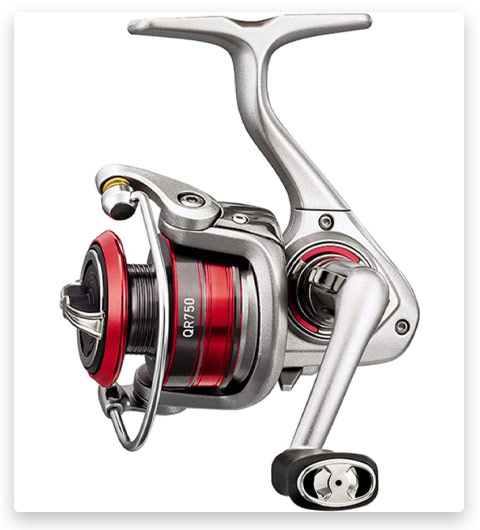 This ultralight reel is great for ultra-light rods. It weighs 3 ounces and has a gear ratio of 5.1: 1. If you are looking for the perfect trout fishing model, stop here! It is also suitable for catching other small fish. Your hands won't get tired thanks to the composite frame. The reel is also equipped with an aluminum bullet and soft-touch handles.
8# KastKing Sharky III Fishing Reel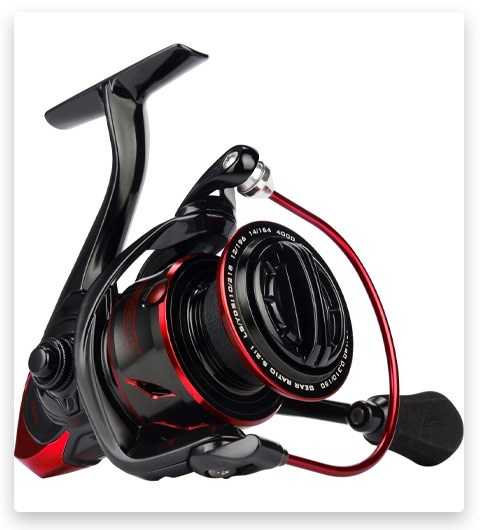 This is a great addition to your tackle box. KastKing has been around for many years, always supplying quality fishing products. Also, the Sharky label has earned the trust of fishermen around the world. If there was only one word to choose to describe this coil then I would say it is smooth. There are no reeling loops or other annoyances. Even when exposed to saltwater, corrosion is rarely a problem. This is a great value for money and is always reasonable when it comes to the KastKing brand.
9# Abu Garcia Black Max & Max X Spinning Fishing Reels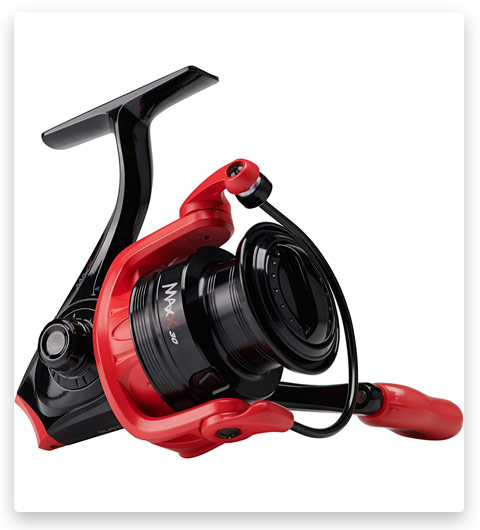 This model is well suited for ultralight fishing thanks to its graphite body and rotor. 3 ball bearings + 1 roller bearing ensure smooth operation. The accessory is equipped with a Machined aluminum spool which ensures reliable performance. The reel can be used with all types of lines. Slow oscillation ensures even line lay.
10# Okuma Ceymar Spinning Reel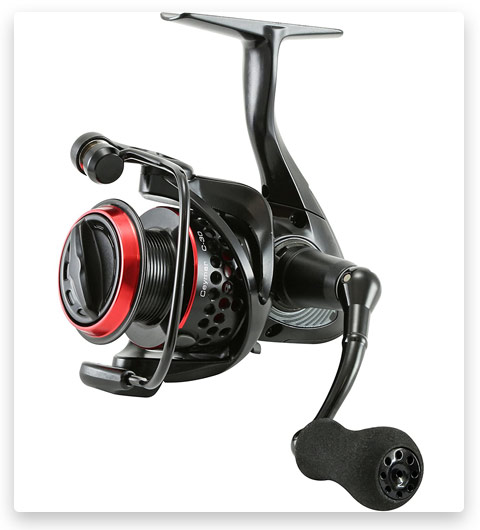 The Okuma Ceymar reel is a line of budget spinning reels made in a strict Japanese minimalist style. What immediately catches the eye is the rather rare combination of colors, black and red. It has Japanese clutch system with oiled felt discs. 7 ball bearings + 1 roller bearing for superior smoothness. Instant anti-reverse roller bearing. It is fitted with an aluminum handle with an EVA knob.
11# Cadence Spinning Reel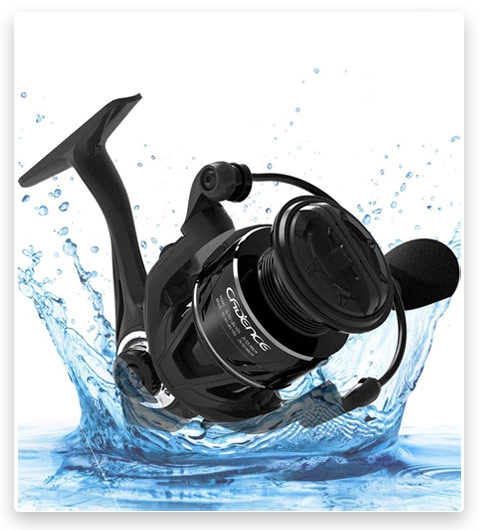 The base of the CS5 is a carbon composite frame, 9 corrosion-resistant bearings, and a carbon fiber drag system. The machined aluminum spool is lightweight and durable. The ergonomic EVA handle provides comfort without adding weight. The carbon composite frame is 53% lighter and 20% stronger than aluminum. The machined aluminum spool is lightweight and durable. It is equipped with stainless steel main shaft and zinc alloy main gear, perfect precision mechanical gear transmission for fighting fish. It's a perfect gift for anyone who loves fishing.
12# Abu Garcia Zata Spinning Fishing Reel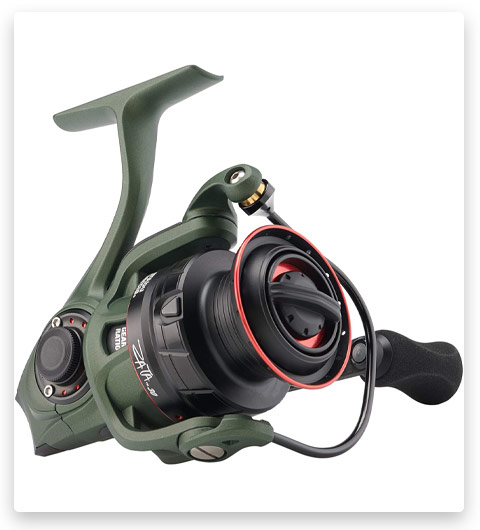 This is an ultralight reel of choice for those with the extra money. This has 10 stainless steel ball bearings + 1 roller bearing. They are resistant to corrosion. Water will not enter the reel body, making this model suitable for both fresh and saltwater. Rocket line management system is designed for line control. The reel can be used with any type of line.
13# Sougayilang Fishing Spinning Reel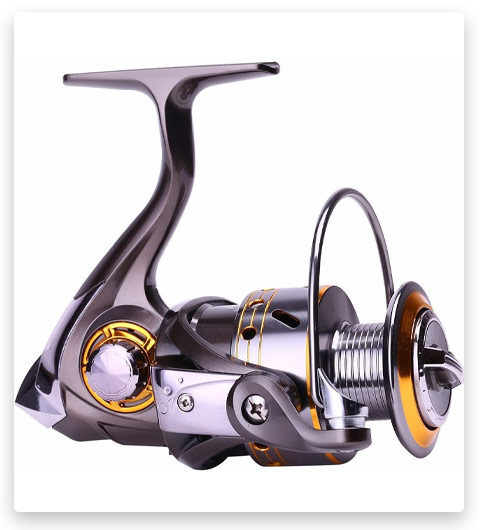 Sougayilang aims to stand out from this impressive spinning reel.  Instead of the usual 6 or 7 ball bearings, this model uses an impressive 13. The first thing you'll notice when you pick up this reel is how light it is. The combination of aluminum and carbon allows this reel to remain lightweight and yet strong and durable. This is important and makes this reel a great choice for anglers of any physical condition.
How to Choose the Best Ultralight Spinning Reel for You
Any fisherman knows how important it is to have the best equipment. Good tackle will help you become a better fisherman and have a better day on the water. The best tackle should always include a quality ultralight spinning reel. There are so many different coils on the market that it can be difficult to find the best ones for you. While I have reviewed the best on the market today in terms of quality and value, it is important that you fully understand what you are buying. It all starts with an understanding of the terminology and technology used to build your spinning reel. Therefore, before making your final purchase decision, please review this section carefully.
Maximum Resistance
Each coil will be equipped with a so-called maximum resistance system. This is what should be present in relation to saltwater and freshwater fishing. It is important to have smooth resistance as this will ensure that you can pull the fish without shaking it. It means you have less risk of line breakage. This becomes more and more important when you are hauling a large catch. It is one of the most important characteristics of your reel, which means it should go a long way in helping you find the perfect device. While this is not so important for a small catch, it is incredibly important for those looking to attract larger fish.
Line Capacity
Before purchasing your coil, be sure to check the reel size and coil capacitance specifications.
The Ratio of Speed and Power
The speed to power ratio simply shows how many times the coil spins when you turn its knob. Always keep coil power in mind when looking for the right one.
Weight
Weight is also an important factor. When it comes to assembling your equipment – reels, rods, lines, and rigs – they need to be compatible and have the right weight to work together. Plus, lightness makes life easier for you and your body! Choose the best ultralight spinning reel from 2 to 8 lbs. This will allow you to use the device all day long without feeling tired in your hands.
Material
The lightweight material is the path to ultralight spinning reels. Always choose aluminum, graphite, or carbon composites to ensure their strength and lightness. Always keep in mind perfectly designed reels without the risk of snagging your line.
Bearing System
A large number of bearings does not guarantee good performance. However, less is not good either. Do not use spools with less than 6 bearings. Fewer quantities are not enough and they do not guarantee uninterrupted operation. Correctly positioned, sealed or corrosion-resistant bearings such as alloy or stainless steel ones are excellent choices and will certainly survive in aquatic environments.
What Are the Benefits of an Ultralight Spinning Reel?
The advantage of using an ultra-light reel is that it keeps your fishing tackle lightweight. This makes fishing more relaxed. The ultralight spinning reel is also an ideal piece of equipment for those who are young, have small weak hands, or are just starting to fish. The weight of these reels gives you the best feeling of line control you need when training for the first time. Spinning reels work best in fresh and saltwater. They have fewer parts to corrode. Do you fish for perch on the bank or catch catfish deep in the river? In any case, an ultralight spinning reel will suit you.
Conclusion
Piscifun Flame Spinning Reels is my personal favorite for its attractive looks, ease of use, and performance. This is a beautiful reel at a great price. Thanks to the 10-bearing system, traction can be completely controlled. I have found that I always feel in control of the line no matter the circumstances with this reel.
FAQ
Tags: #best ultralight spinning reel / #best ultralight spinning reel under $50 / #best ultralight spinning rod and reel combo / #10 value spinner / #shimano reels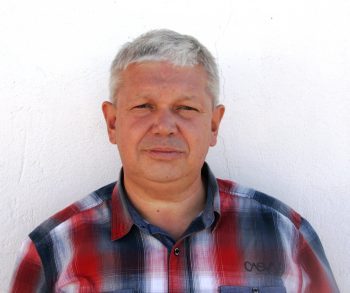 Sergio Smirnoff
Professional fisherman with 40+ years of experience.
Fishing and the ocean is a passion of my life. I am passionate about all kinds of sea fishing: fishing from the shore (spinning, float, baitcasting), from a boat, and spearfishing day and night.
I live in Tenerife (Canary Islands) for the last 10+ years and share my daily fishing experiences on my website. Many years of personal experience as a fisherman and the vast experience of my friends allow me to write professionally on any fishing topics (from choosing a flashlight and equipment to deep-sea fishing).
All of my advice is based on practical real-world experience and will be useful to both novice anglers and professionals.
Read more
about the author.
Affiliate Disclosure: FishReeler.com sometimes gets paid for listings, through sponsors or affiliate programs like Amazon, Ebay, Cabelas, Bass Pro Shop, Shimano, Daiwa, Rapala, Renn, Okuma, KastKing, etс. Clicking a link helps keep FishReeler.com free, at no extra cost to you!
About the author: Each article is verified by the fishing expert Sergio Smirnoff. The articles are written by professional and amateur fishermen with 20+ years of fishing experience.
Note: The views and opinions expressed in this article are those of the authors and do not necessarily reflect the official policy or position of any agency. The articles are for informational purposes only, share your opinions in the comments and join the fishing discussions, let's share our fishing experiences together!