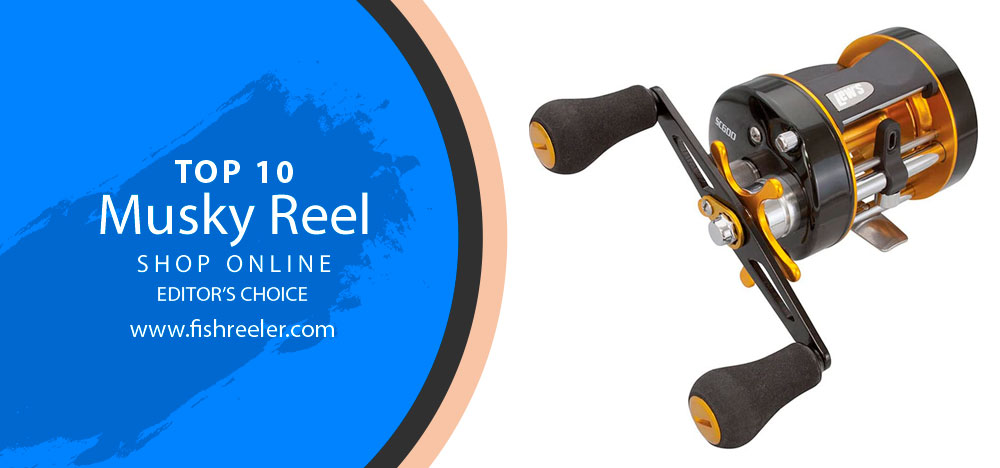 Mastering Musky Fishing: A Deep Dive into Musky Reels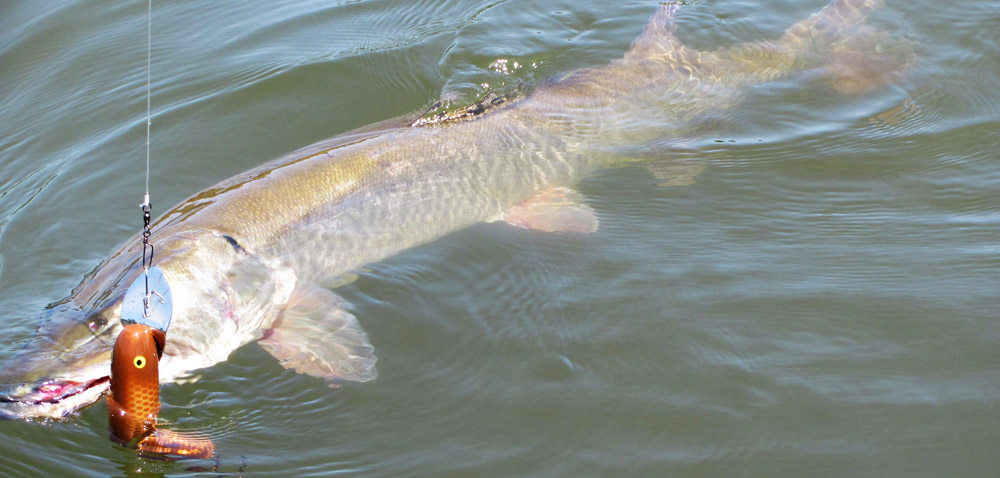 🎣 Dive into the Thrilling World of Musky Fishing
Welcome, anglers! If you're passionate about freshwater fishing, you're in for a treat. Musky fishing, a.k.a. Muske fishing, is like no other experience. Native to North America, the Musky is a species of large, predatory fish known for their fight. Anglers often refer to them as the 'Fish of Ten Thousand Casts' 🐟, implying that their elusive nature is part of the charm. This fishing pursuit requires patience, technique, and of course, the right gear.
The waters you'll find these 'water wolves' range from serene, picturesque lakes to fast-moving rivers. And while every fishing trip comes with its unique set of challenges and adventures, nothing beats the feeling of reeling in a Musky!
The Crucial Role of Reels in Musky Fishing: Why it Matters
In the world of Musky fishing, having the right reel and special rod is paramount. Much like you wouldn't go hiking without a sturdy pair of boots, you wouldn't want to face a Musky without a reliable reel. The reason is simple: muskies are known for their fierce strikes and stubborn fights 💪.
A good musky reel ensures you have the power and control necessary to successfully land these formidable fish. The perfect reel will allow for accurate casting, hold enough heavy lines, have a smooth but robust drag system, and withstand the thrashing power of a hooked musky. It helps bridge the gap between you, the angler, and the musky, turning a chance encounter into a successful catch.
🔶Understanding the importance of a good reel in musky fishing is your first step to mastering this fascinating pursuit. So, let's dive deeper into the world of musky reels and embark on a journey to conquer the fish! 🎣
🐟 The World of Musky Reels: More than Just a Fishing Tool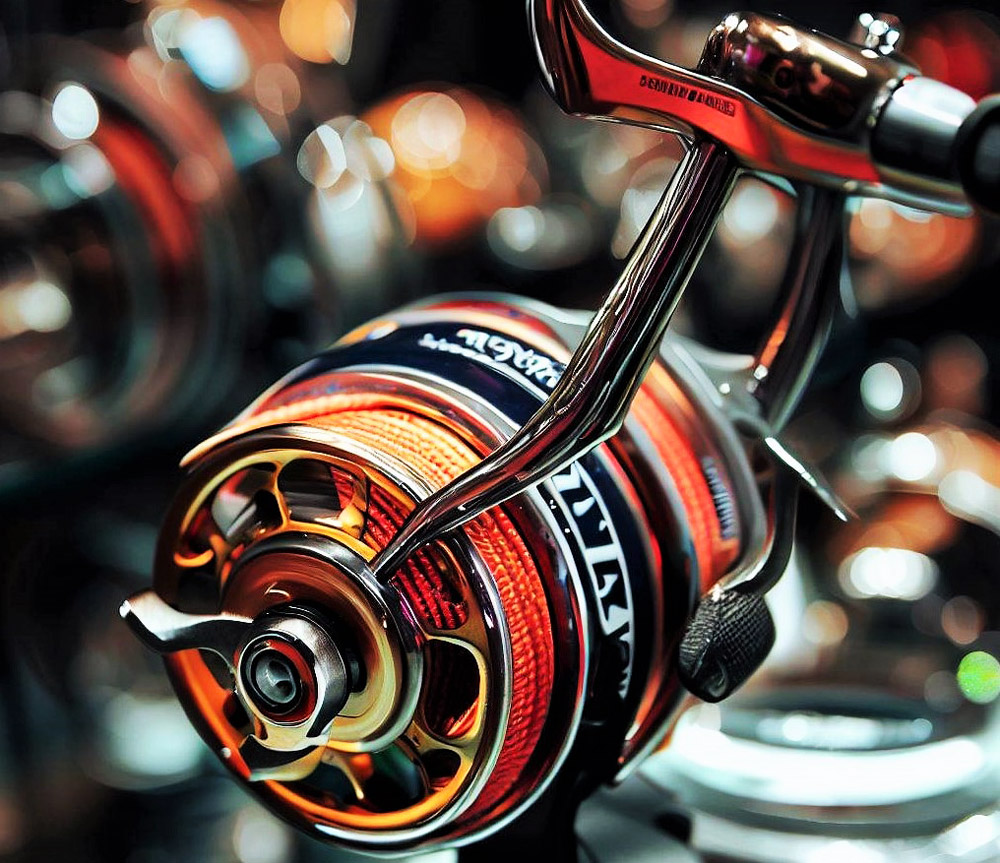 Decoding the Musky Reel: What it is and What it Does
Ever wondered why certain reels are specifically recommended for Musky fishing? 🤔 To answer that, we must first understand what a Musky reel is and its core purpose.
A Musky reel is a robust, high-capacity fishing reel designed specifically to handle the challenges associated with angling Muske-llunge, one of the toughest freshwater fishes to catch. These reels are built to withstand the heavy fight a musky puts up when hooked.
The main purpose of a Musky reel is twofold:
Casting: A Musky reel is designed to allow for long, accurate casts – essential when trying to cover large areas of water where Muskies may be hiding.
Reeling: Once a Musky is hooked, the reel's power and durability come into play. A good Musky reel will help you control the fight, withstand the Musky's powerful runs, and eventually reel in your catch.
A quality Musky reel ensures that every cast, retrieve, and the fight is effectively handled, boosting your chances of a successful catch. 🏆
The Uniqueness of Musky Reels: How They Stand Apart
You may ask, "Why can't I use just any reel for Musky fishing?" Well, Musky reels are not your regular fishing reels. They're built differently to cater to the unique challenges of Musky fishing.
Here's how Musky reels differ from other reels:
| Feature | Explanation |
| --- | --- |
| Strength & Durability | Musky reels are built to withstand the powerful strikes of a Musky and handle heavy-duty lines. They are usually made from high-strength materials such as aluminum or brass for added durability. |
| Line Capacity | Given that Muskies are strong swimmers and often make long runs once hooked, Musky reels are designed with a larger line capacity to accommodate this. |
| Gear Ratio | Typically, Musky reels have a lower gear ratio. This provides more power during the retrieval, a critical feature when you're reeling in a large, fighting Musky. |
| Drag System | The drag system in a Musky reel is engineered to withstand the intense pressure exerted by a fighting Musky, ensuring a smooth yet potent drag. |
🔶Simply put, Musky reels are specially engineered to tackle the 'Fish of Ten Thousand Casts' and to give you the edge in your Musky fishing adventures. It's an investment worth making for any serious angler! 🎣🏆
Deciphering the Types of Musky Reels: Baitcasting vs Spinning 🎣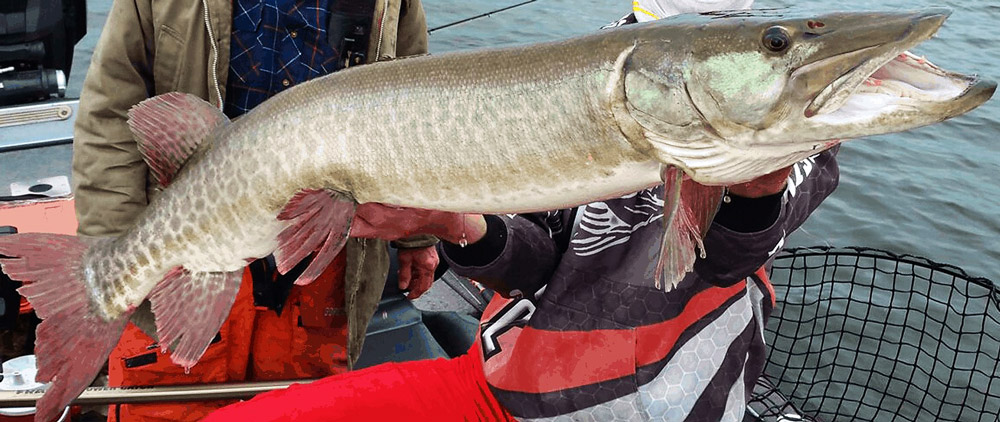 Musky fishing is an exciting sport, and the gear you use can significantly influence your experience and success. The reel you choose is particularly crucial. The two primary types of reels used in Musky fishing are baitcasting reels and spinning reels. Each has its unique features, advantages, and disadvantages.
Baitcasting Reels: The Power Players
Baitcasting reels are often the go-to choice for experienced Musky anglers. Here's why:
Spinning Reels: The Versatile Performers
Spinning reels are often recommended for beginner anglers but can also be a viable option for seasoned Musky hunters.
The Musky Showdown: Baitcasting vs. Spinning
The debate of Baitcasting vs. Spinning for Musky fishing comes down to a matter of preference, skill level, and specific fishing conditions. 🤔
Baitcasting reels provide superior power and control, making them suitable for experienced anglers who regularly target big Muskies.
On the other hand, spinning reels offer ease of use and versatility, making them a good option for beginners or those who value adaptability in various fishing conditions.
🔶Remember, the best reel for you is the one that matches your experience, technique, and the specific demands of your Musky fishing adventures. Happy fishing! 🎣🏆
🎦Video YouTube: Understanding Modern Musky Fishing Reels
Master the Musky: TOP 10 Reels to Take Your Fishing Game to the Next Level
Musky is one of the most powerful and cunning fish, which is called the "Queen of freshwater". But it is not as hard to catch as many things. The first thing you should think about is a quality tackle. Today we are talking about the best musky reels. From my own experience, I was convinced that the same reel as for fishing trout will not work for musky fishing. I suggest reviewing the 10 Best Musky Reel For The Money. I tested about 30 different reels and found the 10 best for musky fishing. If you want to enjoy the exciting fishing of this fish then continue reading!
| Image | Product | Brand | Link |
| --- | --- | --- | --- |
| | KastKing Royale Legend Baitcasting Reels,Elite Series Fishing Reel,5.3:1 Gear Ratio,Left Handed,Winner White | KastKing | |
| | Abu Garcia Revo Toro Beast Low-Profile Baitcast Fishing Reel,Blue,Black,60-HS | Abu Garcia | |
| | Okuma Komodo SS Large Capacity Low Profile Baitcaster, KDS-471P, 130 yds-30LB, Power Handle , Grey | OKUMA | |
| | Piscifun Alijoz Baitcaster Fishing Reel, 300 Size Aluminum Frame Baitcasting Reel, 33Lbs Max Drag 5.9:1 Gear Ratio, Freshwater & Saltwater Low Profile Casting Reel for Musky for Musky (Right Handed) | Piscifun | |
| | SHIMANO TRANX 400A B/C Reel Box | SHIMANO | |
| | Lew's Speed Cast 5.3:1 Right Hand Casting Reel | Lew's | |
| | Piscifun Chaos XS Baitcasting Fishing Reel, Reinforced Metal Body Round Baitcaster Reel, Smooth Powerful Saltwater Inshore Surf Trolling Reel, Conventional Reel for Catfish (40 Left Handed) | Piscifun | |
| | Abu Garcia Ambassadeur S Conventional Reel, Size 6500 (1292736), 1 Stainless Steel Ball Bearings + 1 Roller Bearing, Synthetic Star Drag, Max of 11lb | 4.9kg,Black | Abu Garcia | |
| | Sougayilang Baitcasting Reels, 8:1 Gear Ratio Fishing Reel with Magnetic Braking System Casting Reel, 9 + 1 Ball Bearings Super Smooth Anti-Corrosion Baitcaster Reel-Right Hand(Blue) | Sougayilang | |
| | KastKing Crixus Baitcasting Reels,Glacier White,6.5:1 Gear Ratio,Right Handed Fishing Reel | KastKing | |
1# KastKing Royale Legend Baitcasting Reel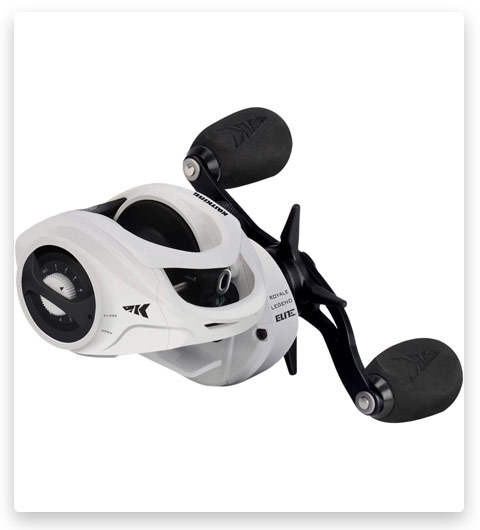 If you want an unambiguous answer to the question of what is the best reel for musky fishing, then I will definitely call KastKing Royale Legend Baitcasting Reel. This model is ideal for fishing in freshwater and playing big musky. The reel has characteristics suitable for professional tournaments. This model is available in different gear ratios: 5.3: 1, 6.6: 1, 7.3: 1, or 8.1: 1 and varies in color. 10 double-shielded bearings ensure smooth operation. The C60 carbon fibre body and carbon handle provide a comfortable lightweight. Centrifugal brake and magnetic brake system make casting easier when fishing on a boat. The carbon fiber retention system provides higher drag performance.
2# Abu Garcia Revo Toro Beast Baitcast Low Profile Fishing Reel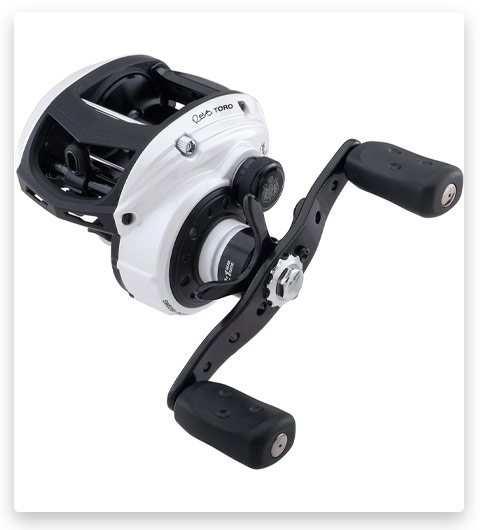 The Abu Garcia Revo Toro is a classic low-profile baitcasting reel in black and white. The four models in the series are designed for catching big and strong fish. Depending on the specific model, their weight ranges from 377g to 396g, but the gear ratio is the same for the entire line and is equal to 5.3: 1. The body is made of X-Craftic alloy, which combines special strength and low weight.
Duragear Heavy Duty transmission features increased power and durability. To achieve smoother and better performance, the reel is equipped with 5 bearings. 4 of which are ball bearings HPCR (made of stainless steel) and one roller. The magnetic brake can be adjusted without disassembling the reel, as there is a convenient switch on the outside of the cover. The powerful friction brake is capable of withstanding a maximum load of 12 kg.
3# Okuma Komodo SS Low Profile Baitcaster Reel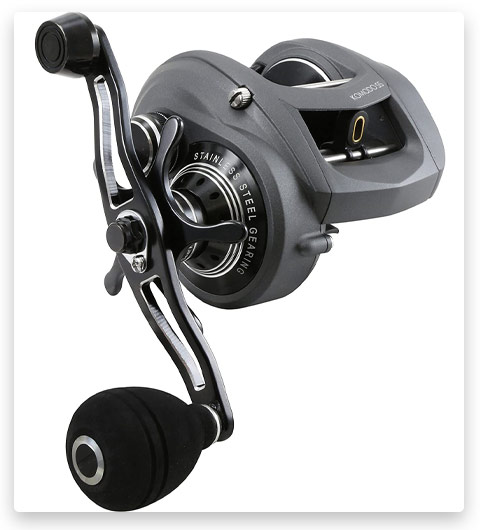 Powerful low profile baitcasting reel. Okuma Komodo SS offers top-class performance at a reasonable price! The insides parts of the reel will withstand a fight even with a large predator. The responsive reel allows for long-distance casting, and the large handle is comfortable to rotate. The gear ratio is just right for modern fishing. The reel is also equipped with a mechanical back bow that prevents the handle from rotating in harsh conditions.
4# Piscifun Alijoz Baitcasting Reels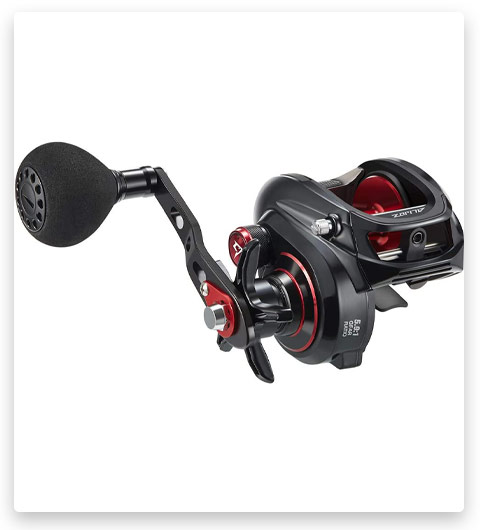 This reel offers great durability when fishing large fish such as musky. It has a premium aluminum frame and gear side plate. You will be able to catch big fish and use large lures thanks to the 33 lb drag. 8 ball bearings provide excellent casting smoothness. This series of reels are available in a variety of colors and gear ratios. A high-quality magnetic braking system avoids overruns and backlash.
5# SHIMANO TRANX LowProfile Baitcasting Fishing Reel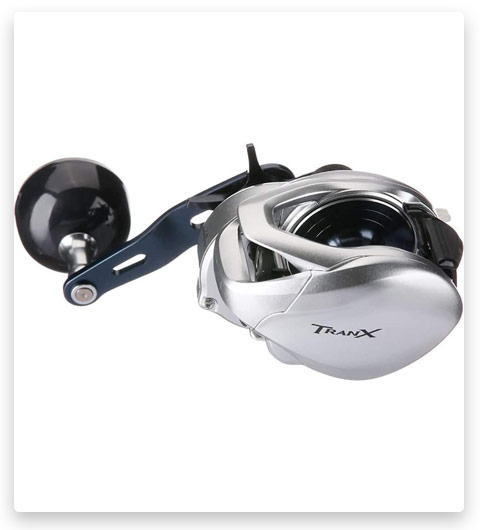 Shimano Tranx A is a range of versatile, powerful baitcasting reels for both saltwater and freshwater fishing. CoreProtect technology reliably protects the reel from water and dirt getting into the mechanisms. Hagane's low-profile, robust die-cast aluminum body fits comfortably in the hand and provides excellent ergonomics. HEG / X-Ship technologies guarantee angler's sufficient strength. The reliable braking system will confidently cope with the jerks of trophy predators. The cold-forged spool has a high line capacity, and the double handle provides a secure and comfortable grip when pulling fish.
6# Lew's Fishing Speed Cast SC600 Reels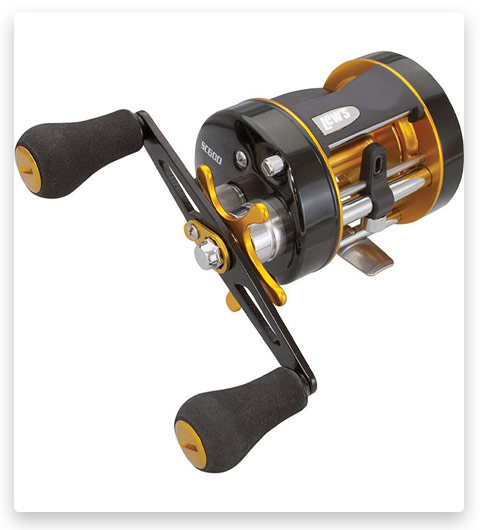 I love Lew's brand. It produces truly decent fishing equipment. And this coil is no exception. It has a carbon fiber drag and is also equipped with a six-pin centrifugal brake system. I can say that this is one of the fastest musky reels on the market. It is capable of pulling out even the largest fish. The reel is very smooth when fishing musky.
7# Piscifun Chaos XS Round Baitcasting Fishing Reel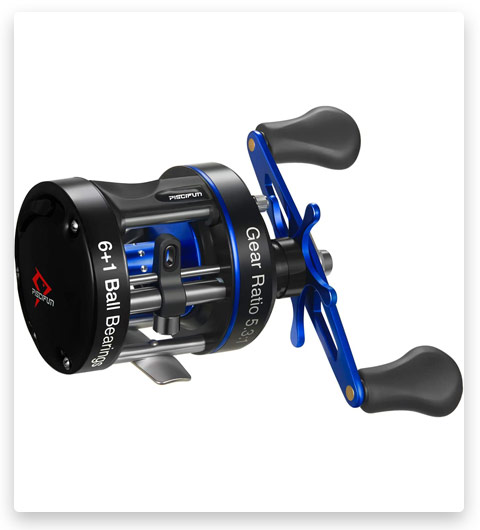 This standard round baitcasting reel has an aluminium spool that protects your line from premature wear and tear. It also makes spooling easier. High quality 6 + 1 bearings are corrosion resistant and provide smooth operation. You will be able to fish using a variety of techniques thanks to an extended forged handle. Catch big musky with 20 pounds of stopping power.
8# Abu Garcia Ambassadeur S Round Baitcast Fishing Reel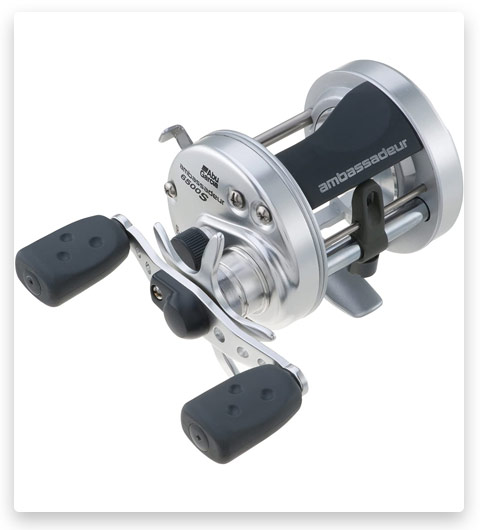 This reel pleases with its strength and meticulous study of all elements, reliability, stylish appearance, and high level of functionality. A feature of this model is the multi-disc braking system, which ensures smooth braking. Smooth running is ensured by two ball bearings and one roller bearing. To eliminate the possibility of line tangling, the design has a six-beam centrifugal brake. In this model, it is worth noting the presence of a synchronized line stacker system, which accurately and evenly distributes the line over the spool drum.
9# Sougayilang Fishing Baitcasting Reels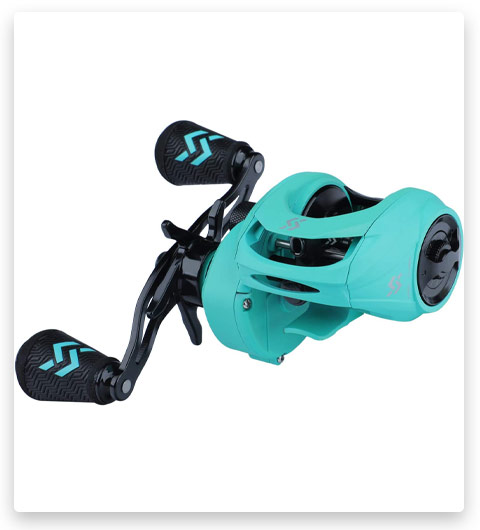 This is a new model from the Sougayilang brand. It has a trendy design that will please any angler. This model has a gear ratio of 8.0: 1 and 9 + 1 stainless steel bearings. In addition, the coil is equipped with durable 10 magnetic brakes. Your line will not tangle and will keep its shape thanks to the o-shaped ceramic line guide. You can handle fish up to 18 pounds so this reel is great for musky fishing.
10# KastKing Crixus Baitcasting Reels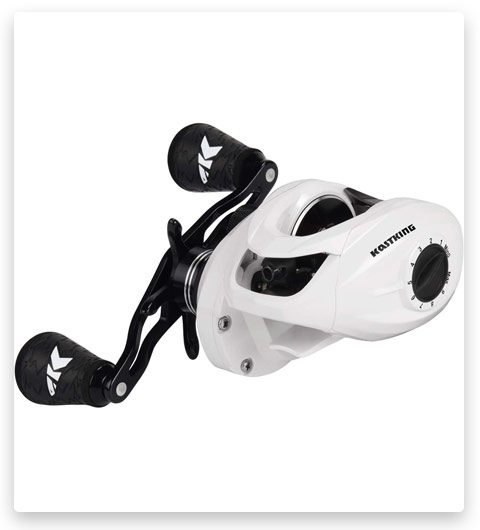 KastKing offers a high-quality low profile reel at an attractive price. This model could be more expensive due to its high performance. It is a sturdy reel that is lightweight. It only weighs 7.3 ounces. It is able to accommodate a large amount of line and allows for longer casts thanks to a CNC machined aluminum U-Shaped spool. This accessory has 7 shielded stainless-steel high-quality ball bearings and an instant anti-reverse bearing.
What is Musky?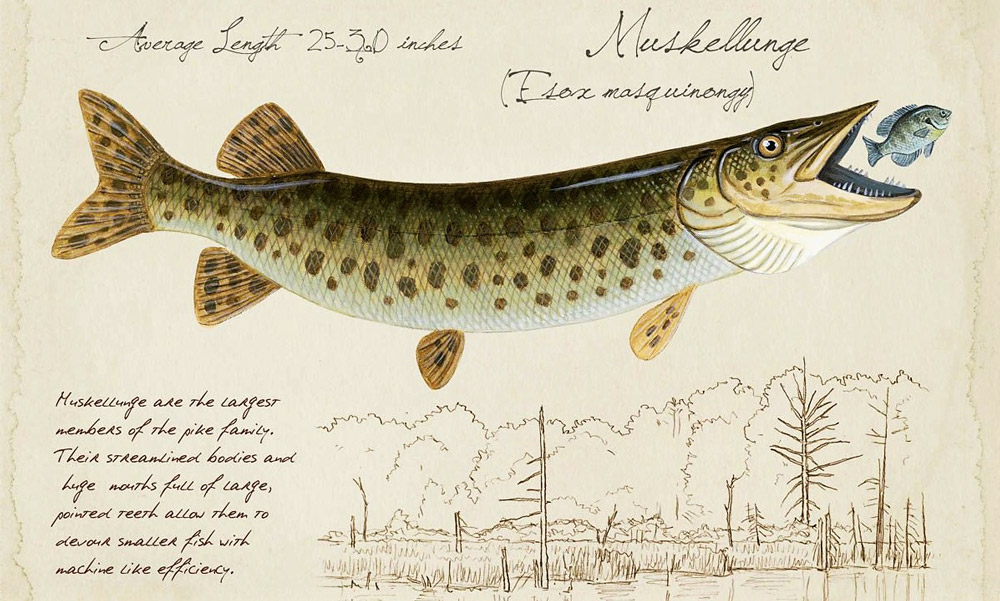 As Wikipedia says, musky is a large, relatively rare freshwater fish of the pike family. The largest member of the family. It lives in North America. The fish prefers lakes, lake-like expansions and river bays. Musky switch to predatory food in the first year of life, with a length of about 5 cm. Fish are distinguished by a fast growth rate. They reach a considerable size of 1.8 m and a weight of 32 kg. Their life expectancy is up to 30 years. The color of the fish is silvery, brown, or green with dark vertical stripes on the sides, which can disintegrate into spots.
Three types of musky are distinguished by color:
Barred musky
Spotted musky
Clear musky
🔶 As a rule, one musky coloring prevails in one body of water. But all three varieties may be present. In addition, there is the Hybrid "Tiger" musky which is the result of crossing a musky with a pike. The hybrid does not have the ability to reproduce, so this species does not create independent populations.
The Difference Between Musky and Pike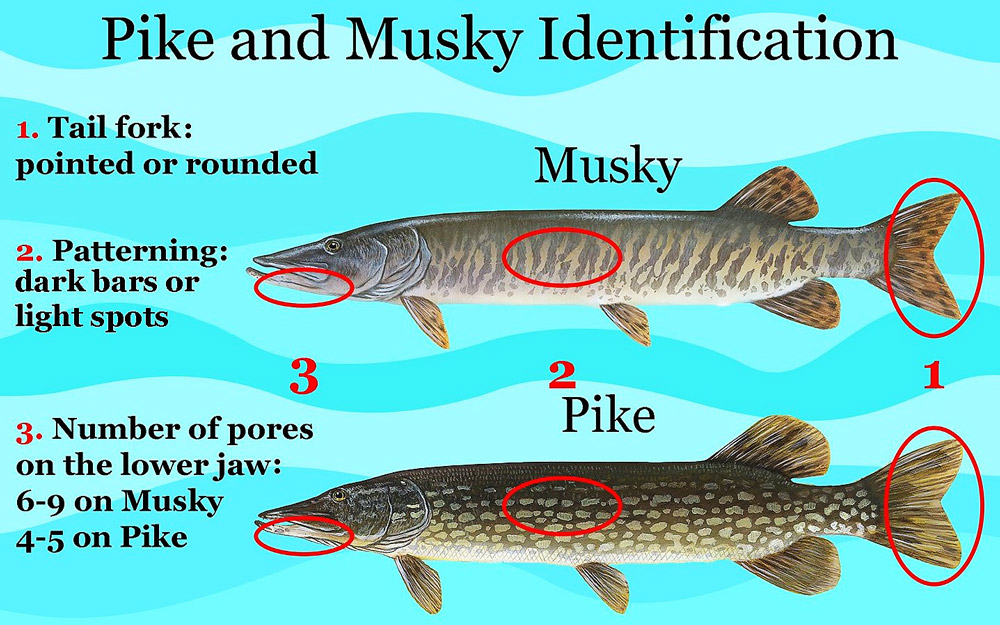 Musky is very similar in body shape and appearance to common pike and American pike. Like most fish of the family, this fish has an elongated body, flathead, and anal and dorsal fins located close to the tail. Unlike the pike, the lower part of the gill covers of musky is completely devoid of scales, and the edges of the caudal fin have a pointed shape, while in the pike they are slightly rounded. Another surefire way to tell one species from another is to count the number of sensory points on the lower jaw of the fish. The musky always has more than seven, while the pike never has more than six.
Size
Musky is a large fish that can grow to enormous size. Cases of catching a musky weighing more than 32 kg and a length of about 1.8 m have been recorded. There is also unconfirmed news about a 50-kg fish, which was allegedly fished out at the beginning of the 20th century. Of course, significantly smaller specimens predominate in the catches. On average, the weight of the musky caught on sports tackle is from 2.5 to 16 kg.
Habitat
The favorite habitats of such fish are lakes, bays, and floods of large and medium rivers. musky avoids areas with fast currents, likes clean and cool water. The fish prefers reservoirs with a varied bottom topography, where there are both shallow and deep-water areas. Musky love to stay near large areas of aquatic plants such as water lilies, cattails, Pontederia, and others. In reservoirs where there is no abundant aquatic vegetation, fish for habitation choose places near steep banks, in the shade of tree branches hanging over the water, among snags and flooded trees, on underwater edges, rocky ledges, and ridges, as well as on flooded islands between pits. Fish are also found among man-made shelters: bridge piers, docks, piles, stone platforms, and various sunken objects.
Lifestyle and Habits
Musky is mainly an ambush predator and leads a solitary way of life. Nevertheless, it moves more actively in the reservoir than other pikes. Musky can move quite far from their camp, following a school of food fish. In addition, at a certain water temperature, the fish can begin to constantly patrol a certain, rather large section of the reservoir in search of food.
Food
Musky is considered a very voracious carnivore. Barely reaching a length of 5 cm, small fish actively begin to hunt for everything that can get into their mouths, as a result of which the fish gains weight very quickly in the first years of life. The musky diet mainly consists of fish, but it also includes crayfish, frogs, snakes, ducklings, mice, muskrats, small birds. In general, anything that gets into the water can become food for this predator. The fish grabs the prey, as a rule, from the head, often swallowing it completely in one go. Musky is capable of swallowing prey that is a third of its own length. In the spring, due to slow metabolism, the fish prefers medium-sized prey, in the fall, before the cold weather, on the contrary.
Distribution in the USA and Canada
The natural habitat of musky is the north of the USA and the south of Canada. The fish is found in lakes and rivers in northern Michigan, Wisconsin, and Minnesota, in the Great Lakes and the St. Lawrence River, as well as in the upper reaches of the Mississippi River. The musky has also been found in the Red River Basin that empties into Lake Winnipeg, Canada. Musky is also found much further south in the Tennessee River Basin. Also, a small population of musky was found in the Broad River, South Carolina.
🔶In addition, musky was introduced by man into the western part of the St. John River in the late 1960s and has now spread to many adjacent drinks of water throughout northern Maine. Musky has also been released into some bodies of water in the south and center of the country, where it has created healthy populations that are artificially supported by humans (for example, in the lakes of North Georgia and Missouri).
The Musky Reel Buyer's Guide: Key Features to Consider 🎣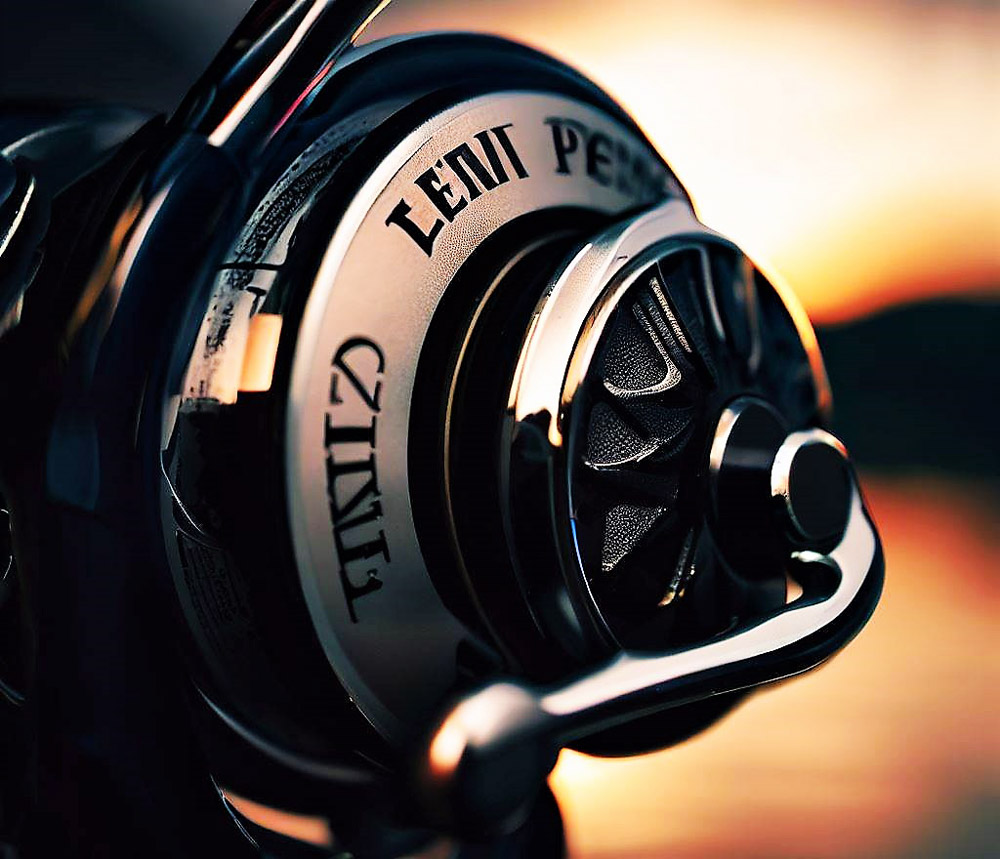 Investing in a good Musky reel can make a significant difference in your fishing experience and success. But how do you choose the right one? Here, we delve into the key features you should consider when buying a Musky reel.
Gear Ratio: The Speed vs Power Equation
The gear ratio of a reel determines how fast you can retrieve your line. For instance, a gear ratio of 5.1:1 means that for every turn of the handle, the spool turns 5.1 times.
For Musky fishing, a lower gear ratio (like 5.1:1 or 4.3:1) can offer more power, which is essential when you're reeling in a heavy, hard-fighting Musky 🐟. A high gear ratio may retrieve faster, but it might lack the power required for Musky fishing.
Line Capacity: Room for the Run
Muskies are known for their powerful, long runs once hooked. You'll need a reel with a good line capacity to accommodate this. Make sure to check the reel's capacity with the line weight you plan to use for Musky fishing. A reel with a large line capacity can hold more heavy-duty lines, which is an advantage when fighting a Musky 🏃‍♂️.
Durability: Built to Last
Musky fishing can be demanding on your gear. Therefore, durability is a crucial factor. Look for reels made of high-quality, corrosion-resistant materials like aluminum or brass. The reel should feel sturdy and well-constructed, ready to withstand the rigors of Musky fishing 🏋️‍♂️.
Drag System: Smooth Control
The drag system allows you to apply resistance to the line being pulled out by a fighting fish. A good drag system is crucial in Musky fishing. It should be robust yet smooth, preventing line breakages while tiring out the fish. Consider reels with a multi-disc, carbon fiber drag system for the best performance 🏎️.
Ball Bearings: Smooth Operation
Ball bearings reduce friction within the reel, making your casting and reeling operation smoother. More bearings usually mean smoother performance, but the quality is equally important. Look for reels with high-quality, corrosion-resistant bearings for the best results 🔄.
Price and Warranty: The Investment
Finally, consider your budget. While high-end reels can offer premium features, there are also affordable options providing good value for money. Also, consider the warranty. A good warranty can protect your investment and provide peace of relief knowing that the manufacturer backs their product 💰🔒.
🔶Remember, the best Musky reel is the one that fits your specific needs and style. Use this guide to make an informed choice and get ready for some exciting Musky fishing adventures! 🎣🏆
The Best in the Business: Top Musky Reels in the Market 🎣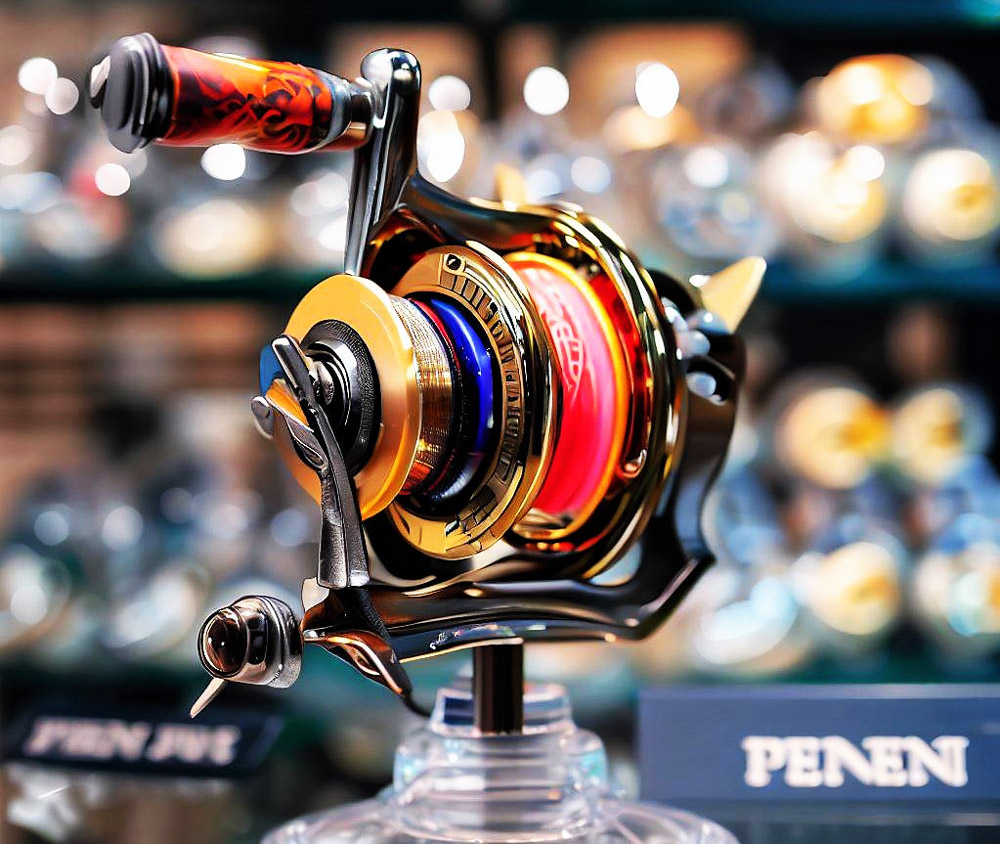 Choosing the perfect Musky reel can be an overwhelming task, especially with so many great options available. To help you with this decision, we have handpicked some of the top-rated Musky reels in the market, providing a detailed review, cost comparison, and purchase locations.
The Top Contenders: In-Depth Reel Reviews
The Musky Master Reel
Specifications:
Gear Ratio: 4.7:1
Line Capacity: 250 yards/20 lb
Material: High-strength Aluminum
Ball Bearings: 6+1 corrosion-resistant bearings
Drag System: Multi-disc, carbon fiber drag system
Pros and Cons
Ideal Situations for Use
This reel is perfect for experienced anglers targeting big Muskies in wide, open waters where long casts and high line capacity are essential.
The Versatile Victor Reel
Specifications:
Gear Ratio: 5.2:1
Line Capacity: 200 yards/15 lb
Material: Corrosion-resistant Graphite
Ball Bearings: 5+1 high-quality bearings
Drag System: Advanced drag system with micro-adjustment
Pros and Cons
Ideal Situations for Use
This reel is ideal for beginner to intermediate anglers who appreciate a versatile reel for different fishing conditions, including Musky fishing in smaller lakes or rivers.
Making the Investment: Cost Comparison and Where to Buy
"The Musky Master" reel, with its premium features, falls on the higher end of the price spectrum, costing approximately $300. "The Versatile Victor," offering excellent value, is priced more affordably at around $150.
You can purchase these reels from a variety of online retailers like Amazon, Bass Pro Shops, and Cabela's. They're also available in local fishing equipment stores. Remember to compare prices, check for warranty details, and read user reviews before making your purchase.
Choosing the right Musky reel comes down to your personal preference, budget, and fishing conditions. Whether you opt for the high-end "Musky Master" or the more budget-friendly "Versatile Victor," both these reels promise a thrilling Musky fishing adventure. 🎣🏆
🔶 Note: Always check for the most up-to-date information and reviews as manufacturers may update their products or discontinue certain models.
The Art of Upkeep: Proper Maintenance of Musky Reels ⚙️🧼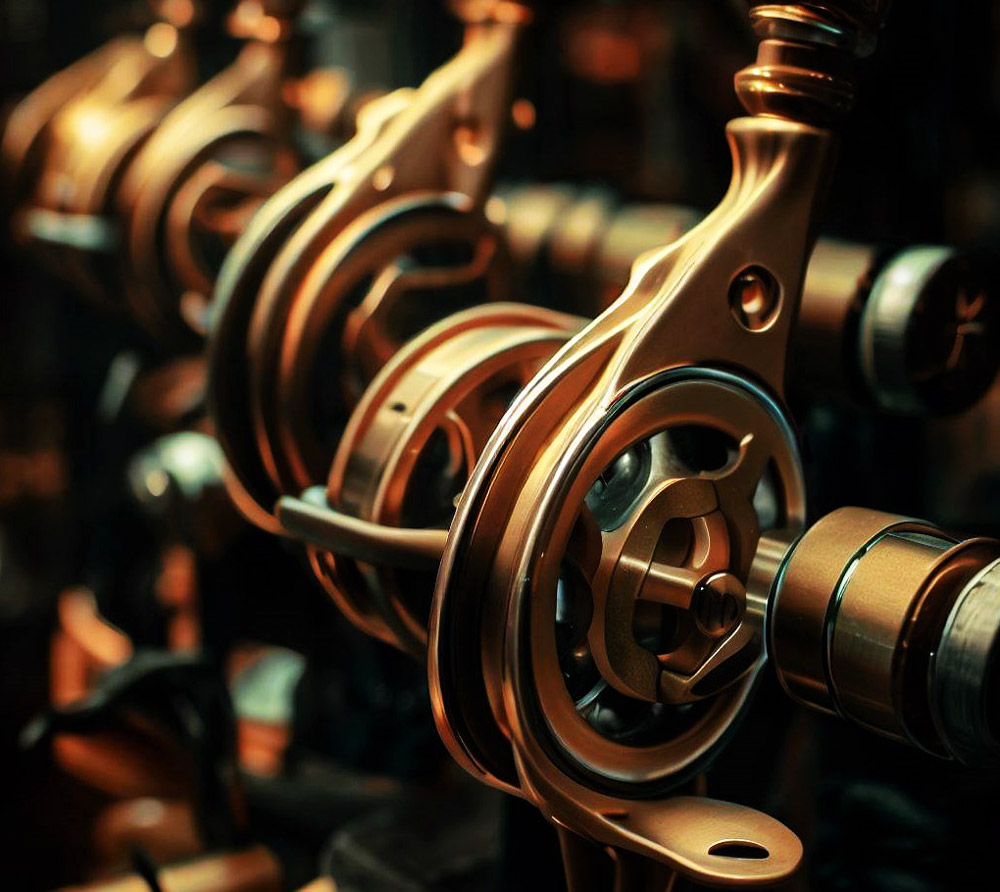 A quality musky reel is an investment that can last for many fishing seasons if properly maintained. Regular cleaning, safe storage, and timely repairs can significantly extend the life of your reel. Here, we offer some top tips for the proper maintenance of your musky reels.
Regular Cleaning: A Reel's Best Friend
Cleaning your Musky reel after each fishing trip is crucial. This simple routine can prevent dirt, sand, and salt from building up and causing damage. Follow these steps for a thorough cleaning:
| Cleaning Step | Explanation |
| --- | --- |
| Rinse | Begin the cleaning process by lightly rinsing your reel with fresh water. This step helps remove surface dirt or salt that may have accumulated during fishing. Remember to avoid high-pressure water as it can push debris further into the reel instead of cleaning it out 🚿. |
| Clean | After rinsing, use a soft brush and mild soapy water to clean the reel more thoroughly. Make sure to reach all the nooks and crannies, but be careful not to get water into the drag system or gearbox as this could lead to damage. |
| Dry | Once clean, it's important to thoroughly dry your reel with a soft cloth to avoid rusting. It's also a good practice to let it air dry completely before storage. This ensures all hidden moisture is evaporated. |
| Lubricate | The final step is lubrication. Apply reel oil to the handle knobs, line roller, and bail arm assembly for smooth operation. Use reel grease for the gears and drag washers. Always use products specifically designed for fishing reels to ensure compatibility and effectiveness 🛢️. |
Safe Storage: Keep it Protected
How and where you store your reel can significantly affect its lifespan. Keep these in mind:
| Storage Tip | Explanation |
| --- | --- |
| Loosen the Drag | Before storing, it's important to loosen the drag system of your reel. This helps relieve any pressure on the internal components of the reel, which could otherwise lead to wear and tear over time. |
| Avoid Extreme Temperatures | The location where you store your reel can have a significant impact on its lifespan. Always choose a cool, dry place for storage and avoid locations with extreme temperature fluctuations, like a garage or car trunk. Extreme temperatures can potentially damage the reel's components. 🌡️ |
| Use a Reel Cover | A reel cover is a smart investment for protecting your reel during storage. It shields your reel from dust and potential damage, helping to preserve it for longer use. |
Repair and Replacement: The Reel Check-Up
Regularly inspect your reel for any signs of wear and tear. Pay close attention to the line roller, bail arm, and handle. If you notice any damage or your reel isn't performing as it should, it's time for a repair or replacement.
While minor maintenance can be done at home, for significant repairs, consider getting your reel serviced by a professional. Some manufacturers offer service centers for repair or parts replacement 🔧.
🔶Remember, a well-maintained Musky reel is not only more enjoyable to use but will also perform better when you hook that big Musky. Happy fishing, and may your reels be ever smooth and reliable! 🎣🏆
Reeling in Success: Pro Tips and Tricks for Using a Musky Reel 🎣🏆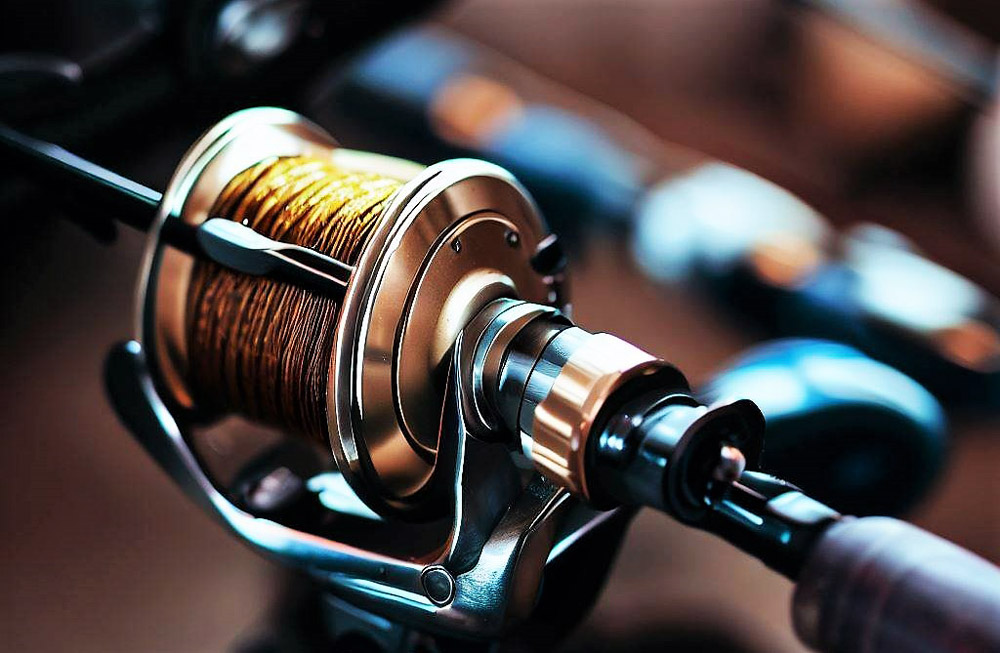 To master the art of Musky fishing, knowing your reel is vital. While having a top-quality Musky reel is a great start, understanding how to set the drag, perfect your casting, and hone your retrieving techniques can make all the difference. Let's dive into some pro tips and tricks for using a Musky reel.
Setting the Drag: Balance is Key 🔧
The drag system is your best friend when fighting a big Musky. Setting it correctly is crucial to ensure a successful catch:
Prep before the Catch: Always set your drag before you start fishing. A rough guide is to set the drag at about one-third to half the breaking strain of your line.
Adjust during the Fight: Be prepared to adjust your drag during the fight. If the Musky is pulling hard, ease the drag off a little to avoid breaking the line.
Reel in Smoothly: A correctly set drag will let the line out smoothly when a Musky pulls, and will equally allow for a smooth retrieve.
Casting Techniques: Aim for Accuracy 🎯
When it comes to Musky fishing, casting accuracy can mean the difference between catching the big one or going home empty-handed:
Practice: Like any skill, practice makes perfect. Spend time practicing your casts to improve your accuracy and distance.
Use the Right Gear: The right rod and line can improve your casting performance. A rod with a good backbone and a high-quality, low-stretch line is recommended.
Casting Angles: Mix up your casting angles. Don't just cast straight out — try casting at different angles to cover more water.
Retrieving Techniques: The Art of the Retrieve 🎣
The retrieve is where you can really make your lure come to life:
Change it Up: Don't stick to one retrieval speed or style. Mix it up with slow and fast, steady and erratic retrieves to see what the Muskies are reacting to.
Figure-Eight Technique: This technique is essential when Musky fishing. As you finish your retrieve, work your lure in a figure-eight pattern at the boat edge. Many strikes occur at this point.
Stay Ready: Always be ready for a strike and keep your line tight during the retrieve. Muskies often follow a lure and can strike unexpectedly.
🔶Remember, every day on the water is a learning experience. Keep trying new things, note what works and what doesn't, and don't be afraid to ask for advice from more experienced anglers. Musky fishing is a journey, not a destination — enjoy the ride! 🚀
🧐 FAQ: In the Realm of the Musky Reel Selection, Mastery, and More 🎣🔍
🔶For any more questions, please feel free to reach out to our team. We're here to help you have the best fishing experience possible! 🎣🌅🚀
Conclusion: How the Right Musky Reel Can Change Your Fishing Game
Musky is the dream of every avid fisherman. You cannot imagine what a pleasure it is to hold such a huge fish in your hands! To pull such a fish, you need a powerful fishing reel. All of the above models will work for you perfectly. However, my favorite model is the KastKing Royale Legend Baitcasting Reels.
The Last Cast: Wrapping Up Your Musky Reel Journey 🎣🏁
We've cast a wide net in our exploration of the importance of the Musky reel in your fishing arsenal. From understanding the different types of reels and their unique features to mastering techniques that can make or break your fishing experience, it's clear that the choice of reel is anything but a minor detail.
The Right Musky Reel: The Unsung Hero of Your Tackle Box 💪
We've established that the Musky reel is more than just a line holder. Its unique design and features are tailored specifically for the power and challenge that Muskies present. The right reel can be the difference between a trophy catch and a broken line, between an unforgettable fishing trip and a day of frustration.
To recap, a great Musky reel should have:
A robust and smooth drag system that can withstand the powerful runs of a Musky 🐟
High line capacity to handle long casts and energetic fish 🎣
A sturdy build for durability and longevity 🛠️
A lower gear ratio to ensure more power during retrieval 🏋️‍♀️
🔶And remember, the type of reel you choose (baitcasting or spinning) is a personal preference and depends on your skill level, the fishing conditions, and your target species.
Investing in Your Success: A Quality Musky Reel 🏆
When it comes to Musky fishing, investing in a high-quality reel isn't a luxury; it's a necessity. This isn't just a purchase; it's an investment in your fishing future.
Yes, a top-tier Musky reel may come with a higher price tag. But, with careful maintenance and proper use, this reel can serve you faithfully for many years. Moreover, the performance boost it can provide on the water is priceless.
So, whether you're a seasoned Musky angler looking to upgrade your gear or a beginner eager to start on the right foot, remember that the right reel is key to your Musky fishing success.
🔶The world of Musky fishing awaits. Gear up, cast out, and reel in the adventure of a lifetime! 🌍🎣🚀
Dive Deeper: References & Further Reading 📚🔍
We've aimed to provide a comprehensive look at Musky reels in this guide. However, there's always more to learn in the exciting world of Musky fishing. For those eager to dive deeper into the topic, we've compiled a list of sources that have informed our discussion and can provide more detailed information:
Musky Hunter Magazine – An excellent source of all things Musky, from gear reviews to fishing tips. Their in-depth articles are a wealth of information for both beginners and pros alike. Musky Hunter Magazine
In-Fisherman: Pike and Muskie Guide – Provides practical advice and the latest research on Musky fishing. This a must-read for those interested in the technical aspects of Musky reels and other gear. In-Fisherman
Outdoor Life: Musky Fishing 101 – A great beginner's guide that breaks down the basics of Musky fishing, including an overview of essential gear. Outdoor Life
Field & Stream: How to Catch a Monster Musky – A practical guide offering real-world tips from experienced anglers, including effective reel usage techniques. Field & Stream
The Muskie and Pike Magazine – An all-in-one guide for Musky and Pike fishing, including detailed gear reviews and technique tips. The Muskie and Pike Magazine
🔶We hope this guide has been useful and that it will serve as a solid foundation for your Musky fishing adventures. Remember, the most important part of fishing is to have fun and enjoy the journey. 🎣🚀
Tags: #best musky reels / #best musky reel under 100 / #best musky reel for bucktails / #best musky reel gear ratio / #best musky reel for big rubber / #what is a good musky reel / #best musky reel for the money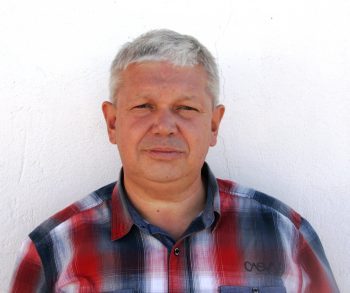 Sergio Smirnoff
Professional fisherman with 40+ years of experience.
Fishing and the ocean is a passion of my life. I am passionate about all kinds of sea fishing: fishing from the shore (spinning, float, baitcasting), from a boat, and spearfishing day and night.
I live in Tenerife (Canary Islands) for the last 10+ years and share my daily fishing experiences on my website. Many years of personal experience as a fisherman and the vast experience of my friends allow me to write professionally on any fishing topics (from choosing a flashlight and equipment to deep-sea fishing).
All of my advice is based on practical real-world experience and will be useful to both novice anglers and professionals.
Read more
about the author.
Affiliate Disclosure: FishReeler.com sometimes gets paid for listings, through sponsors or affiliate programs like Amazon, Ebay, Cabelas, Bass Pro Shop, Shimano, Daiwa, Rapala, Renn, Okuma, KastKing, etс. Clicking a link helps keep FishReeler.com free, at no extra cost to you!
About the author: Each article is verified by the fishing expert Sergio Smirnoff. The articles are written by professional and amateur fishermen with 20+ years of fishing experience.
Note: The views and opinions expressed in this article are those of the authors and do not necessarily reflect the official policy or position of any agency. The articles are for informational purposes only, share your opinions in the comments and join the fishing discussions, let's share our fishing experiences together!