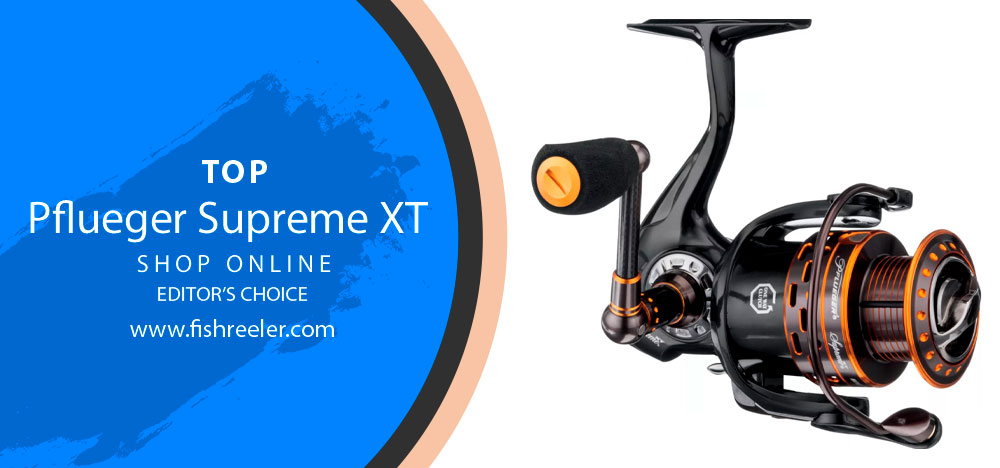 If you are a fisherman looking for high quality, lightweight reel, then you've come to the right place! The Pflueger Supreme XT Spinning Reel is popular with many anglers for its high strength, lightweight, and high performance. This reel is suitable for both freshwater and saltwater fishing.
The Pflueger Supreme XT is one of the lightest Pflueger reels. Combine it with a 10-bearing system, smooth drag, and drop, and you can expect the smoothest action even with large fish. This spinning reel is suitable for a wide range of types and conditions of fishing.
About the Pflueger Brand
The company was founded in 1881. The Pflueger company began producing fishing reels in 1913-1916 and for almost the entire century remained the leader and benchmark not only in reels but also in spinning rods. The first reel released by Pflueger was called Supreme. Then came Avalon, Golden West Fly Reel, Atlapac, Adams, Summit, Redifor, Worth, Beaver, Norka, Arcon, etc.
The 4 Reels Modifications / Model Options
This model is available in 4 sizes: from 25 (2500) with a 5.2: 1 ratio to 30 (3000), 35 (3500), and 40 (4000), all with a 6.2: 1 ratio. All of these reels are distinguished by their high performance and robust design. Thanks to their low weight, you can use them all day long without losing productivity and without fatigue. They are suitable for both small and large fish.
The Pflueger Supreme XT model has been released a long time ago and won worldwide love among fishermen from all over the world in a short time. The manufacturers decided not to stop there and modified the reel to perfection. Read my Pflueger Supreme XT Review to see if it's right for you. Personally, I love Pflueger fishing products. Their reels are perfectly balanced and have excellent performance. I am especially attracted by the fact that all these advantages can be obtained at an affordable price.
Why Should You Read This Pflueger Supreme XT Spinning Reel Review?
Finding the best spinning reel in terms of price/performance ratio is difficult. Regardless of the specific situation, buying involves choosing the right model based on the expected fishing conditions and target species. Therefore, before making a purchase, you must carefully study the product and find out the opinions of its users. A good model should be fluid, quiet, and easy to use. The best of them are lightweight. The weight should be light to avoid fatigue. The accessory needs to have a lot of resistance to handle larger fish better. You can find all this in the Pflueger Supreme XT Spinning Fishing Reel. The more experienced fishermen will also appreciate its versatility and range. Let's take a closer look at this reel!
Pflueger Supreme XT Review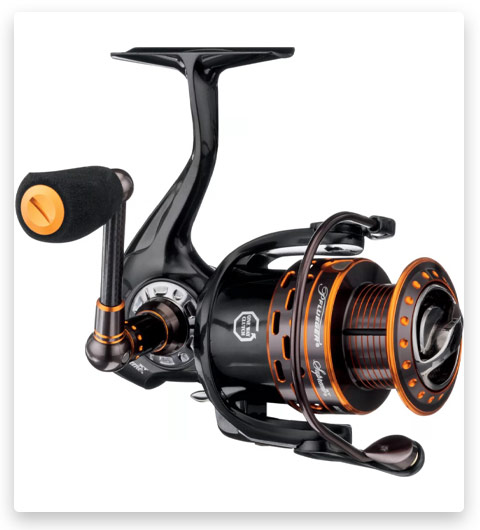 View on Amazon View on BassPro
The Pflueger Supreme XT spinning reel takes the Supreme series to the next level, delivering superior performance whether it's freshwater or coastal saltwater fishing. The ultra-light magnesium body, rotor, side panel and carbon handle with EVA handles fit comfortably in your hands. 10 Stainless Steel Bearing System with instant on/off flyback bearing work hand in hand with a sealed carbon fiber drag system for exceptional performance. The mechanically locked, double anodized aluminum spool works flawlessly with the anti-vibration titanium roller for long casts.
This reel is a reliable and affordable choice. I have used the Supreme XT for both freshwater and saltwater fishing. This model worked equally well in both cases. With a magnesium body, it comes in 4 sizes: from 25 (2500) with a 5.2: 1 ratio to 30 (3000), 35 (3500), and 40 (4000). All with a gear ratio of 6.2:1.
The aluminum spool is designed for very lightweight. At the top is a sealed carbon fiber brake system. Great for coastal fishing in both fresh and saltwater. The lightweight carbon fiber handle also makes this reel unique. Combined with an EVA handle for smooth and almost easy removal. The latch with a secure click beeps when fully open and ready to be ejected. It includes an anti-twist titanium roller so the line fits correctly on the spool when pulled. Another great feature is instant anti-inversion for fast and reliable connections.
The heart of the reel is the magnesium body, rotor, and side plate. It's able to withstand several years, provided they are properly maintained. A double anodized aluminum reel resists corrosion and weighs less. Prepared for woven fiber with rubber stiffeners, it sacrifices neither strength nor durability. The carbon fiber brake system is fully sealed to keep out dirt and saltwater. The carbon fiber handle gives it a unique look, especially when combined with black and orange contrast. 21% lighter than a standard aluminum handle of the same size, corrosion-resistant. 10 stainless steel bearings are corrosion resistant.
What is it Made of?
This reel features a magnesium body and rotor, corrosion-resistant stainless steel bearings, a sealed carbon drag system, and a carbon handle. It is designed to be tough, strong, and durable while being super lightweight and comfortable to use. The sealed drag system keeps sand and salt away from internal components. The only downside is that magnesium doesn't hold well in saltwater. It will require careful cleaning and maintenance after each use.
How Does it Work?
It is very important that the seawater reel is comfortable to braid. The spool on this platform is ready to be braided and will handle the braided line without the need for padding. You just tie it straight to the reel. SMART retrieve ensures precise line placement with every stroke. The lightweight design, 10-bearing system, smooth drag and drop, and lightweight carbon handle with EVA handle make this reel one of the easiest and most comfortable to use, offering the smoothest reeling possible. Long hours of fishing do not strain your wrists and shoulders. You can use this to fish all day. I always feel great after long hours of fishing with the Pflueger Supreme XT.
Features at a Glance:
10 Bearing System
Magnesium Body and Rotor
Braid Ready Spool
Sealed Carbon Drag
Carbon Handle
EVA Knob
Slow Oscillation Gearing
Pflueger Supreme XT Spinning Reel Specifications
By choosing the Pflueger Supreme XT Spinning Fishing Reel you will be providing yourself with high-quality fishing equipment for years to come.
The first thing that catches your eye is the unusually small reel body in relation to the spool size, especially at the smallest size 25. Taking the coil in hand, at first, you experience a slight shock. Weight is the main feature of the Supreme XT reel. Agree, 175 grams of nominal weight for a full 1500 spool is a great figure, especially considering the price. Nor is the reel made of plastic. It has a magnesium body. The cover is plastic.
The next thing that immediately attracts attention is the spool. The main spool of the Supreme XT is aluminum, turned. A characteristic feature of the spool is that, firstly, it looks expensive. It has anodizing and gold. Another interesting feature of the Supreme XT main spool is rubber inserts which serve to prevent the line from slipping on the spool. It may seem like a trifle, but for those who missed the fish on a fishing trip because the fishing line suddenly starting to slip, this is nice. The overall impression of the spool is good. It looks expensive.
Bobbin assembly is made quite competently. After removing the spool, I can see several plastic spacers (one thin and one thick), a metal washer, a bearing, a friction brake ratchet sprocket. Pleased with the presence of washers. You can play with the winding profile.
The friction brake is made of carbon discs. Brake adjustment is very smooth, with 9 full revolutions, 54 clicks. The adjusting nut is not very convenient in my opinion. It will be quite difficult to remove it with wet hands and in the cold, but on the inside, there is a rubber cuff, which serves to protect against moisture entering the spool.
The line guide is quite traditional. The thick aluminum bow goes over the tapered piece to the roller. The roller is small in diameter, rotates on a ball bearing. The friction brake works perfectly. I tested the reel on several bodies of water, where the main fish is 0.5-1.0 kg pike, frisky and lively, and the friction brake worked perfectly. The friction brake step is shallow, allowing very fine adjustment. Separately, the sound of the brake should be noted, it is loud and sonorous, which gives additional emotions when playing.
Line guide roller rotates noiselessly, no squeaks, whistles, or other problems weren't noticed. I was very pleased with the general ergonomics of the reel, especially the long handle. By increasing the length of the shoulder, manufacturers have radically simplified life for people with large hands, especially when jerking.
I also tested the reel for the ability to work with wobblers. The main fear was not confirmed. Despite the not very cool styling, there were no problems with the hinges. Of course, small loops slip through, but in all honesty, almost all reels, even premium ones, have them. If you make sure that the first turning lays down exactly no problems arise at all.
Conclusion
With its lightweight design and very smooth drag, the Pflueger Supreme XT spinning reel gives anglers the opportunity to do their best. It's the lightest Pflueger reel in its class. This spinning reel features an ultra-light magnesium body and rotor that provide superior rigidity without burdening your rod. The sealed carbon braking system, designed to provide smooth and silky drag, stops fish when diving and retains good lubrication, even after long periods of heavy use. Experienced anglers will also appreciate the SMARTretrieve function, which ensures precise placement with every cast. The Supreme XT spinning reel is incredibly comfortable with an EVA grip, easy smooth pulling, and a carbon grip that's 21 percent lighter than aluminum. This reel is the ideal choice for a wide variety of fishing applications.
Tags: #pflueger supreme xt / #pflueger supreme xt review / #pflueger supreme xt spinning reels review / #pflueger supreme xt spinning reels review / #pflueger supreme xt spinning reel review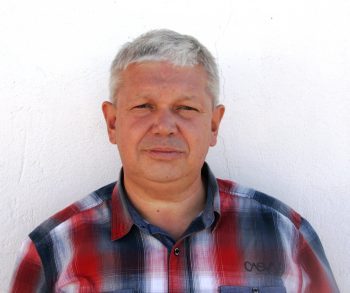 Sergio Smirnoff
Professional fisherman with 40+ years of experience.
Fishing and the ocean is a passion of my life. I am passionate about all kinds of sea fishing: fishing from the shore (spinning, float, baitcasting), from a boat, and spearfishing day and night.
I live in Tenerife (Canary Islands) for the last 10+ years and share my daily fishing experiences on my website. Many years of personal experience as a fisherman and the vast experience of my friends allow me to write professionally on any fishing topics (from choosing a flashlight and equipment to deep-sea fishing).
All of my advice is based on practical real-world experience and will be useful to both novice anglers and professionals.
Read more
about the author.
Affiliate Disclosure: FishReeler.com sometimes gets paid for listings, through sponsors or affiliate programs like Amazon, Ebay, Cabelas, Bass Pro Shop, Shimano, Daiwa, Rapala, Renn, Okuma, KastKing, etс. Clicking a link helps keep FishReeler.com free, at no extra cost to you!
About the author: Each article is verified by the fishing expert Sergio Smirnoff. The articles are written by professional and amateur fishermen with 20+ years of fishing experience.
Note: The views and opinions expressed in this article are those of the authors and do not necessarily reflect the official policy or position of any agency. The articles are for informational purposes only, share your opinions in the comments and join the fishing discussions, let's share our fishing experiences together!