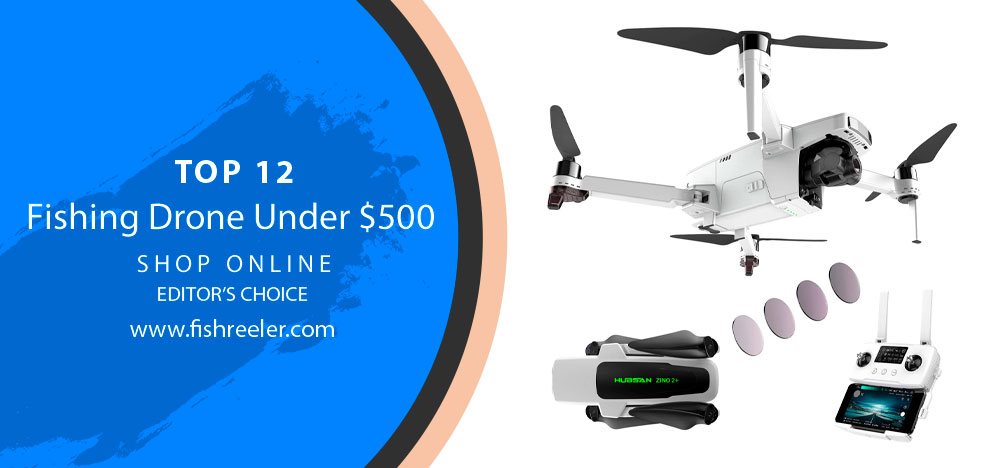 Casting into the Future: A Fishing Pro's Guide to the Best Fishing Drones Under $500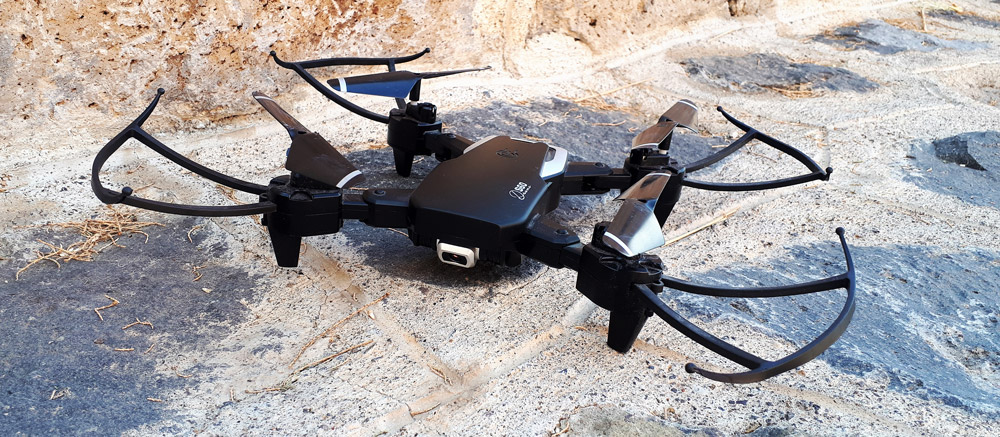 Fishing Drones: The Game-Changing Tackle You Didn't Know You Needed
Fishing has come a long way since the days of simple rods, reels, and bait. With the rapid advancement of technology, the angling world has embraced innovative tools to make the most of their time on the water. Among these cutting-edge devices, fishing drones have gained significant popularity among both casual and professional anglers alike. These high-tech gadgets have the potential to revolutionize the way we fish, making it an exciting time to be an angler.
Fishing drones are remote-controlled aerial devices designed specifically to assist with various aspects of fishing. By incorporating advanced technology such as GPS, high-resolution cameras, and payload systems, they can significantly enhance the fishing experience and increase your chances of reeling in a big catch. Whether it's scouting for fish, delivering bait to hard-to-reach spots, or capturing stunning aerial footage of your fishing adventure, these drones have become indispensable tools for many fishing enthusiasts.
The great news for anglers is that you don't have to break the bank to get your hands on a high-quality fishing drone. As the market has expanded, manufacturers have developed affordable options that cater to a wide range of budgets. In this article, we'll be focusing on the best fishing drones under $500, so you can cast your line further, scout more efficiently, and elevate your fishing experience without emptying your wallet. Stay tuned as we dive into the world of affordable fishing drones and reveal the top contenders that provide outstanding value for money.
High-Tech, Low-Cost: Top 12 Fishing Drones That Won't Break the Bank!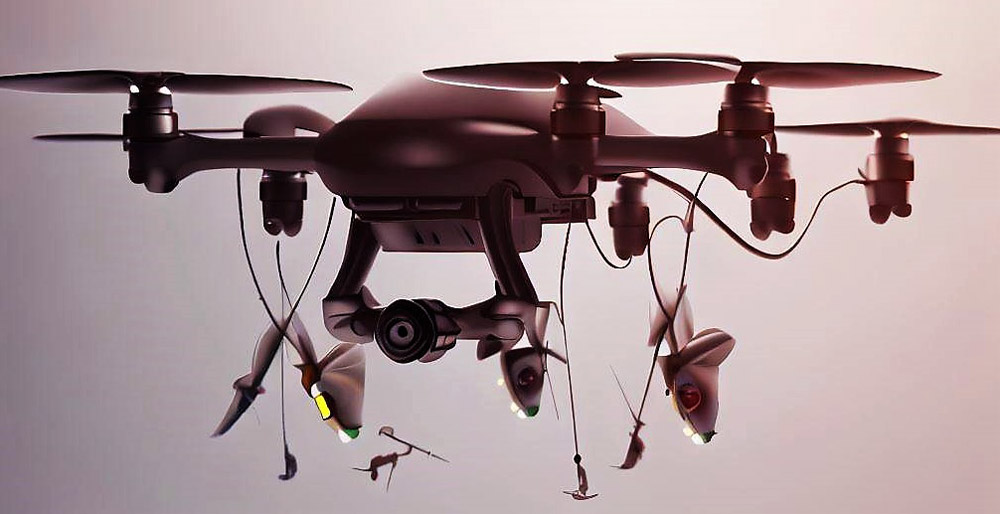 Drones are becoming more and more popular, and it's no wonder why. They're a great way to get an aerial view of your surroundings, and they can be a lot of fun to fly. If you're a fisherman, you may be wondering if there are any good fishing drones out there that won't break the bank. Wonder no more
We've compiled a list of the top-rated fishing drones for under 500$. So whether you're looking for something to help with your next fishing expedition or just want to have some fun on the water, we've got you covered. Happy flying!
1# DJI Mini SE Camera Drone with 3-Axis Gimbal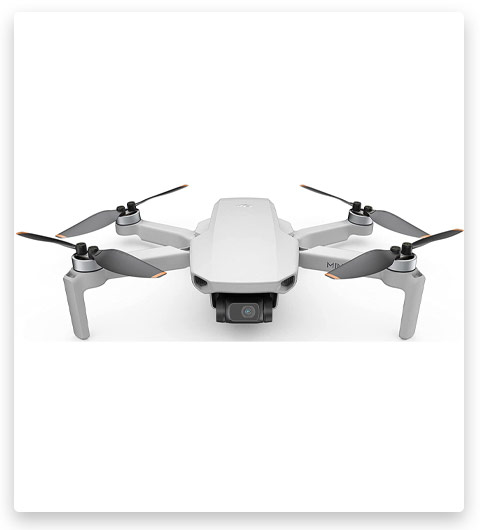 Are you looking for a powerful yet lightweight camera drone that is perfect for on the go? Look no further than the DJI Mini SE. This little powerhouse weighs less than 0.55lbs / 249 grams and can stay in the air for up to 30 minutes, making it ideal for capturing those special moments.In addition, the DJI Mini SE comes with a 3-axis gimbal for stabilization and smooth footage. Whether you are a professional content creator or simply want to capture memories in a unique way, the DJI Mini SE is sure to meet your needs. Plus, with its ultra-portable design, you can take it with you wherever you go. So don't miss out on this incredible drone!
2# DJI Mavic Mini Drone FlyCam Quadcopter UAV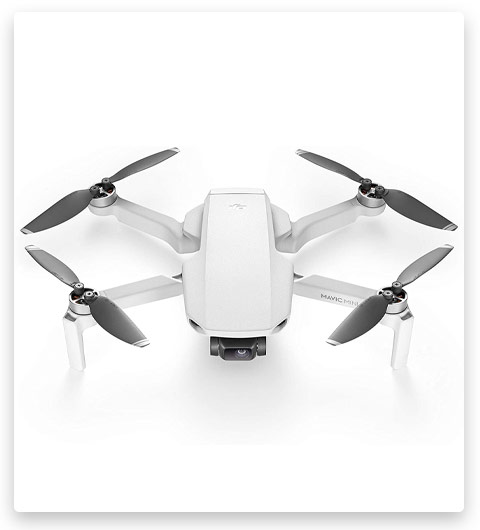 Introducing the DJI Mavic Mini – the perfect creative companion for capturing your moments in a new and effortless way. This powerful little drone is incredibly lightweight, weighing in at just 0.55lbs, making it practically weightless! And because it's so small and easy to carry around, you can take it with you wherever you go. From 12MP aerial photos to 2.7K HD videos, the Mavic Mini camera drone ensures smooth, clear footage every time. With a 3-axis motorized gimbal for superior stability, and a sleek design that's almost as light as a smartphone, this flycam quadcopter is perfect for anyone looking to capture their world in stunning detail.
3# DJI Mavic Air 2 Drone Quadcopter UAV
with 48MP Camera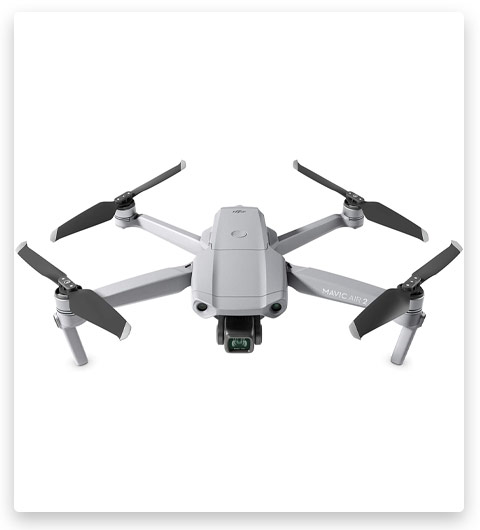 Are you ready to take your photography and videography to the next level? With the DJI Mavic Air 2, you can do just that. This powerful drone quadcopter features a 48MP camera that takes stunning photos and videos in 4K/60fps resolution. The 3-axis gimbal provides smooth, stable footage even when the drone is in motion. And with a flight time of up to 34 minutes, you can capture all the action without missing a beat. OcuSync 2.0 technology allows you to live stream from the drone's camera directly to your phone or tablet, so you can share your adventures with friends and family in real-time.
4#
Hubsan Zino 2 Plus Drone with 3-Axis Gimbal 4K  UHD Camera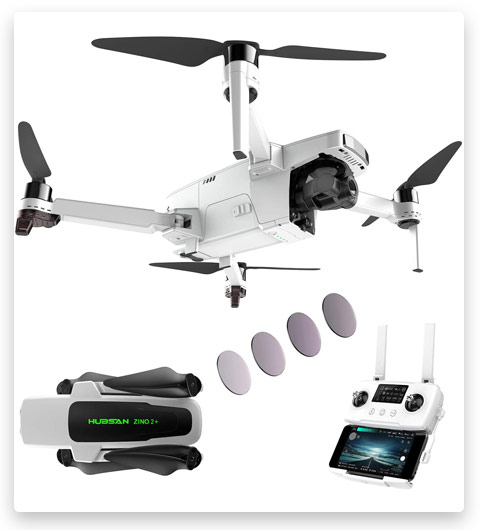 The HubsanZino 2 Plus Drone is controlled via a smartphone or tablet app and features one-key takeoff and land, making it simple to use. The built-in GPS and altitude hold allow the drone to hover precisely at a certain height, while the vision auxiliary landing system ensures a safe and accurate landing. You can also update the firmware directly via the HUBSAN APP 2. So why wait? Get your very own HubsanZino 2 Plus Drone today!
5#
DEERC DE22 GPS Drone with 4K Camera 2-axis Gimbal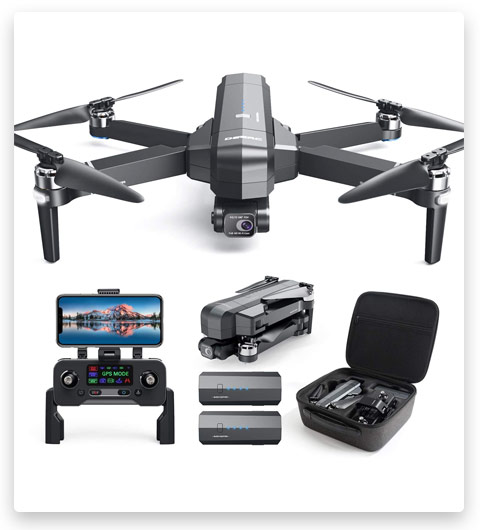 Looking for a drone that can take your photography and videography to the next level? Look no further than the DEERC DE22 GPS Drone with 4K Camera 2-axis Gimbal! This powerful little drone is loaded with features that will take your breath away, including an upgraded 4K camera that eliminates the fisheye effect, 5x zoom capability, and gimbal stabilization for ultra-clear, super-smooth footage. Plus, with Intelligent Flight Mode, you can easily navigate your way through any terrain, and the altitude hold technology ensures stable flight at all times. But that's not all – the DE22 also comes with a 5G FPV transmission for live streaming of your flights!
6# aovo Drone with 4K Camera for Adults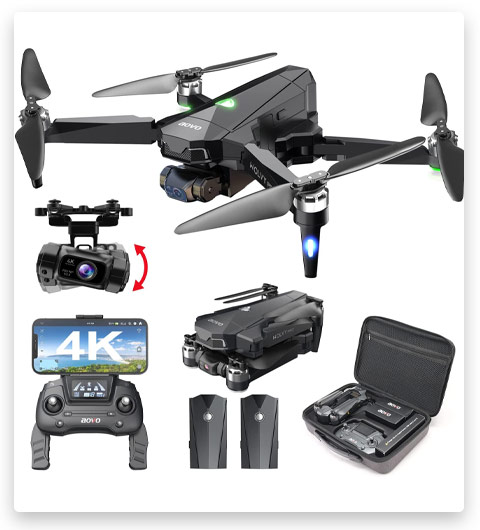 Capture every moment with this powerful and stable Aovo Drone. With a 4K camera and Follow Me mode, it's perfect for sports enthusiasts or anyone who wants to capture beautiful moments from Aovo.
7# Holy Stone HS720E GPS Drone with 4K EIS UHD 130°FOV Camera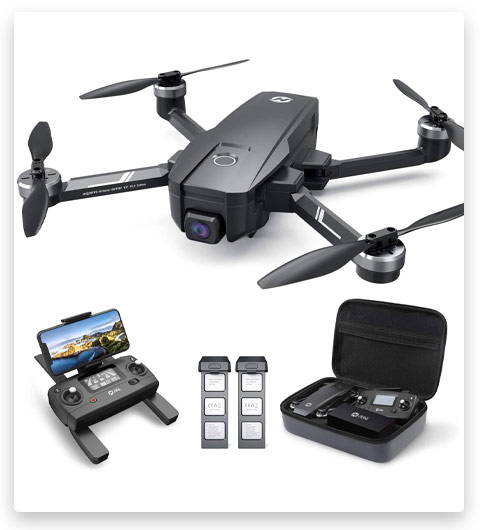 The Holy Stone HS720E GPS Drone with 4K EIS UHD Camera is perfect for capturing amazing aerial footage. With a flight time of up to 46 minutes and a transmission range of up to 1640 feet, this drone is perfect for capturing stunning video and photos. Plus, the carrying case makes it easy to take your drone on the go.
8# Ruko F11Gim Drones
2-Axis Gimbal 4K EIS Camera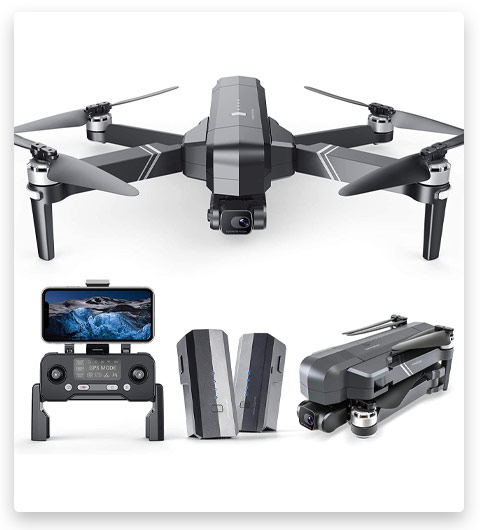 Introducing the Ruko F11GIM drones with cameras for adults! These incredible drones are perfect for anyone looking to capture amazing aerial footage. Whether you're an amateur filmmaker or just looking to snap some awesome shots of your friends and family, these drones will do the trick. With a 4K camera and 3-axis gimbal, you'll be able to record stunning video and photos in resolutions up to 3840 x 2160. And with a control range of 4921ft, you'll be able to explore all kinds of cool new angles and perspectives. So what are you waiting for? Order your Ruko F11GIM drones today!
9# Holy Stone HS700D FPV Drone with 4K FHD Camera Live Video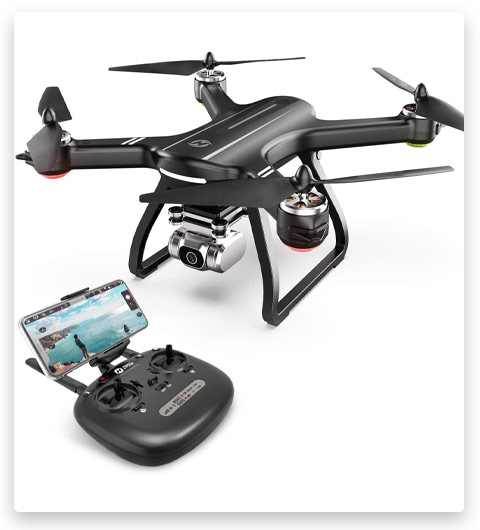 This state-of-the-art drone is perfect for anyone looking to capture amazing aerial footage. With a 3840x2160p camera, it can store stunning video footage on TF cards or on your mobile phone. The live video transmission range is up to 1640-2600ft, so you can explore a wide area. Plus, the max control range is an impressive 3280ft. The battery capacity is also incredible at 2800mAh. And don't forget about the brushless motor – it makes this drone incredibly fast and agile!
10# Tucok 193MAX2 Drone with 4K Camera for Adults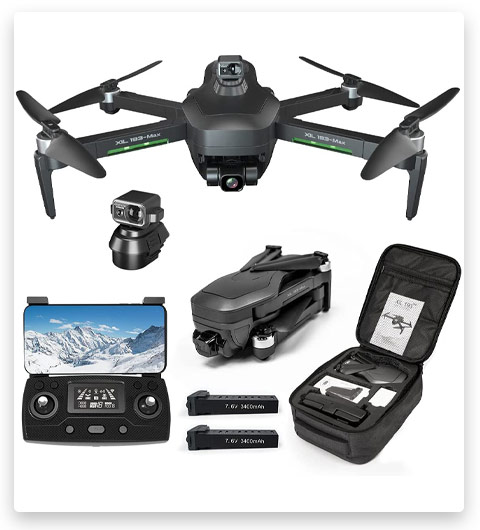 Are you looking for a top-of-the-line drone that can take your photography and videography to the next level? If so, look no further than the Tucok 193MAX2 Drone with a 4K Camera. This incredible drone offers a multitude of features that are sure to please even the most discriminating user, including weight of just 20.8 ounces, a max flight time of 26 minutes, and a dimension of 7×3.7×4.1 inches (folding) or 10x11x4.1 inches (unfolding). In addition, the Tucok 193MAX2 Drone with 4K Camera comes equipped with a 3-axis stabilization gimbal and EIS, making it possible.
11# Potensic Dreamer Drone with Camera GPS Quadcopter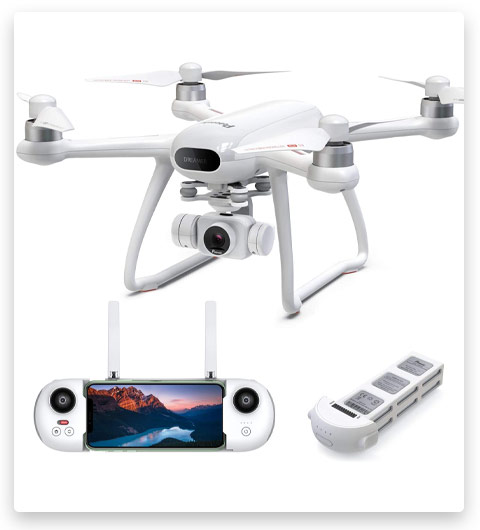 This amazing drone comes packed with features that will let you capture beautiful aerial footage like never before. With a 4K camera, 1/3 CMOS sensor, and 8MP lens, you can shoot stunning videos and photos that will take your breath away. The Flight time is an impressive 31 minutes, and with a transmission distance of up to 800m, you can explore your surroundings like never before. So get ready to experience the thrill of flying with the Potensic Dreamer Drone!
12# DEERC D15 GPS Drone with 4K UHD EIS Camera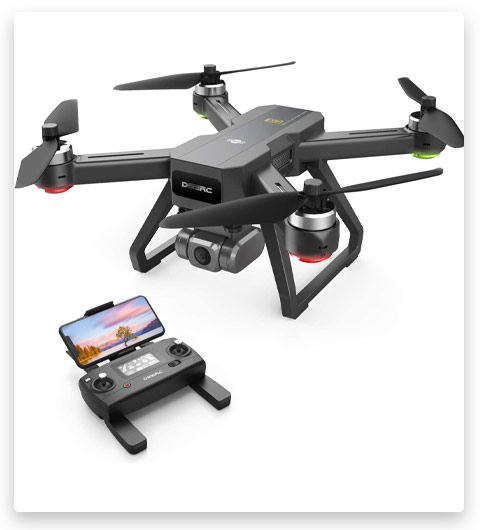 We're excited to introduce the DEERC D15 GPS Drone with a 4K UHD EIS Camera! This drone is perfect for anyone looking to capture amazing aerial footage and photos. It features a weight of 548 g / 19.33 oz, a max flight time of 20-22 minutes, and a max control range of 3277 ft / 1000M. The camera on this drone is incredible, with a photo resolution of 3840 x 2160p and a video resolution of 4K @30fps / [email protected]. Plus, the camera lens has a 130° FOV 0° to -90° Adjustable Angle, so you can capture the perfect shot every time.
Why Use a Fishing Drone?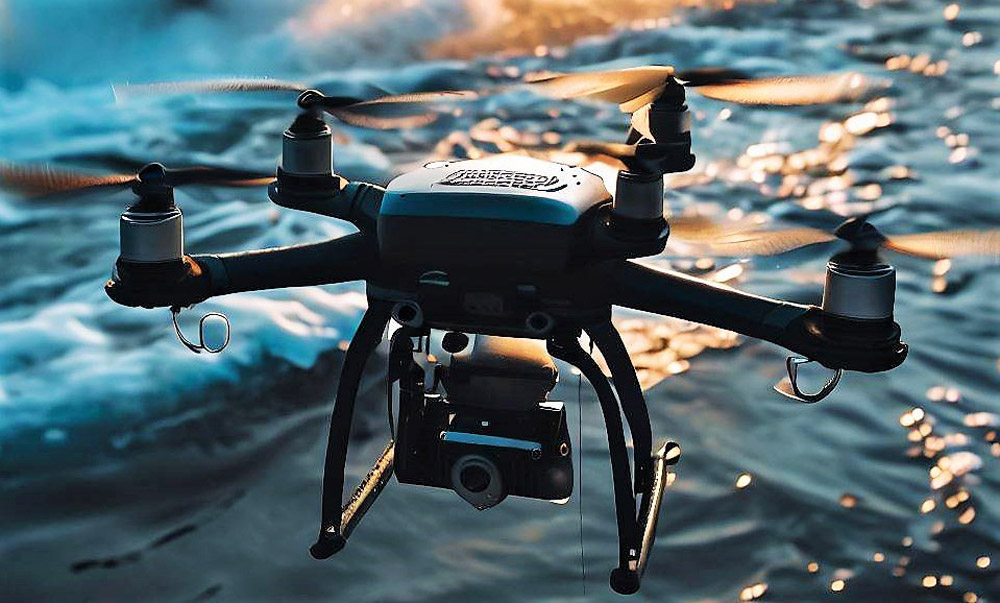 The Incredible Benefits of Drone Fishing: What You've Been Missing Out On
| Benefit | Explanation |
| --- | --- |
| Increased casting distance | Fishing drones can carry your bait and tackle far beyond the range of a standard cast, allowing you to explore previously inaccessible fishing spots and increase your chances of hooking a prized catch. |
| Accurate bait placement | With the help of GPS technology and high-resolution cameras, fishing drones offer unparalleled precision when it comes to bait placement, targeting specific structures or fish-holding areas with ease. |
| Fish scouting and location | Fishing drones equipped with cameras help you scout large areas of water quickly and efficiently, capturing live video or aerial photographs to gain valuable insights into fish movements, identify underwater structures, and locate schools of fish with minimal effort. |
| Enhanced fishing experience | Fishing drones add a new dimension to the angling experience by capturing stunning aerial footage of your fishing adventures, providing unique perspectives and memories to share. Additionally, using a drone adds an element of excitement and fun to your fishing trips, making the entire experience even more enjoyable. |
Find Your Perfect Fishing Buddy: Choosing the Right Drone for Your Needs
Selecting the right fishing drone is crucial to ensure that it meets your specific requirements and fits within your budget. With a wide range of options available, it's essential to consider factors such as range, battery life, camera quality, payload capacity, stability, and ease of use. Keep in mind that while some fishing drones may excel in certain areas, they might fall short in others. It's essential to prioritize the features that matter most to you and choose a drone that offers the best balance of performance, functionality, and affordability. By taking the time to research and compare different models, you can find the perfect fishing drone that will enhance your angling experience and help you reel in more fish than ever before.
Key Features to Look for in a Fishing Drone Under $500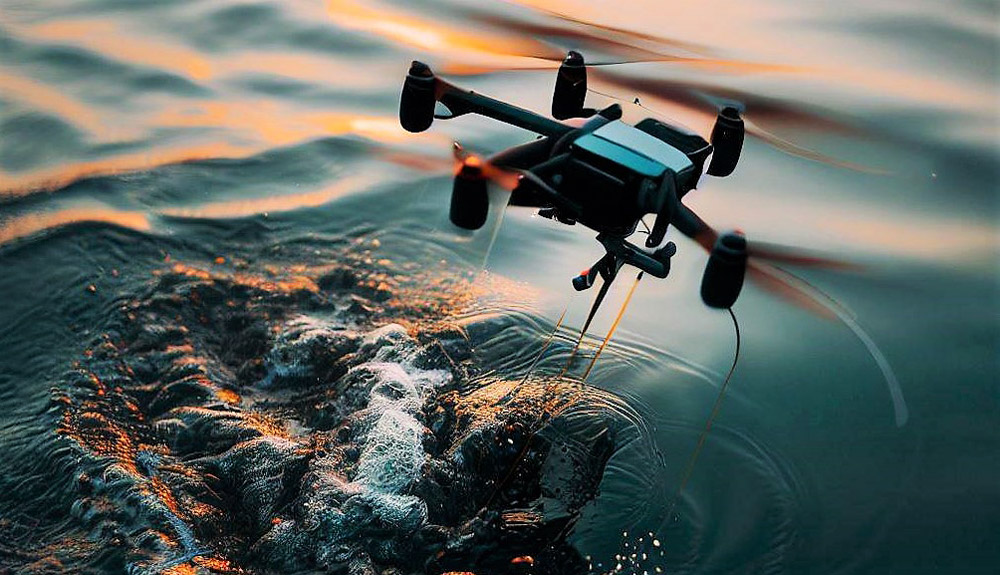 Long-Range Angling: Battery Life and Range Essentials
When selecting a fishing drone under $500, range and battery life are critical factors to consider. A drone with a longer range allows you to explore more extensive areas of water and reach distant fishing spots with ease. Battery life, on the other hand, determines how long your drone can stay airborne, which directly impacts your fishing experience. Look for a drone that offers a suitable balance between range and battery life to ensure you can maximize your time on the water without constantly recharging.
Underwater Eyes: Cameras and Live Streaming for Successful Fishing
Camera quality and live streaming capabilities are essential features to consider when choosing a fishing drone. A high-resolution camera enables you to scout for fish and underwater structures effectively, while live streaming allows you to view the footage in real-time on your smartphone or other devices. Make sure the drone you choose has a camera that meets your needs, and check if it offers live-streaming functionality so you can make informed decisions about where to cast your line.
Carrying the Catch: Payload Capacity and Release Mechanisms Demystified
The payload capacity of your fishing drone determines the weight it can carry, which directly affects your ability to transport bait and tackle. Ensure the drone you select has a sufficient payload capacity to handle your fishing gear. Additionally, consider the drone's release mechanism, which allows you to drop your bait at a precise location. Some drones have built-in release systems, while others require additional attachments. Choose a drone with a reliable and easy-to-use release mechanism to ensure accurate bait placement.
Braving the Elements: How to Choose a Stable and Weather-Resistant Drone
Fishing drones often face challenging weather conditions, such as strong winds and rain. As such, it's essential to choose a drone with good stability and weather resistance. Look for a drone with built-in features like GPS stabilization and wind resistance to ensure it can handle adverse conditions. Additionally, opt for a drone with a durable build and water-resistant components to protect it from water damage and extend its lifespan.
User-Friendly Skies: Ease of Use and Customer Support for Hassle-Free Fishing
Finally, consider the ease of use and customer support offered by the manufacturer when selecting a fishing drone. User-friendly controls and intuitive interfaces make for a more enjoyable and efficient fishing experience. Check if the drone comes with a detailed user manual, online tutorials, or a dedicated app to assist you in operating it. Furthermore, reliable customer support is invaluable if you encounter any issues or need assistance with your drone. Choose a brand with a reputation for responsive and helpful customer service to ensure your investment is well-protected.
Top 5 Fishing Drones Under $500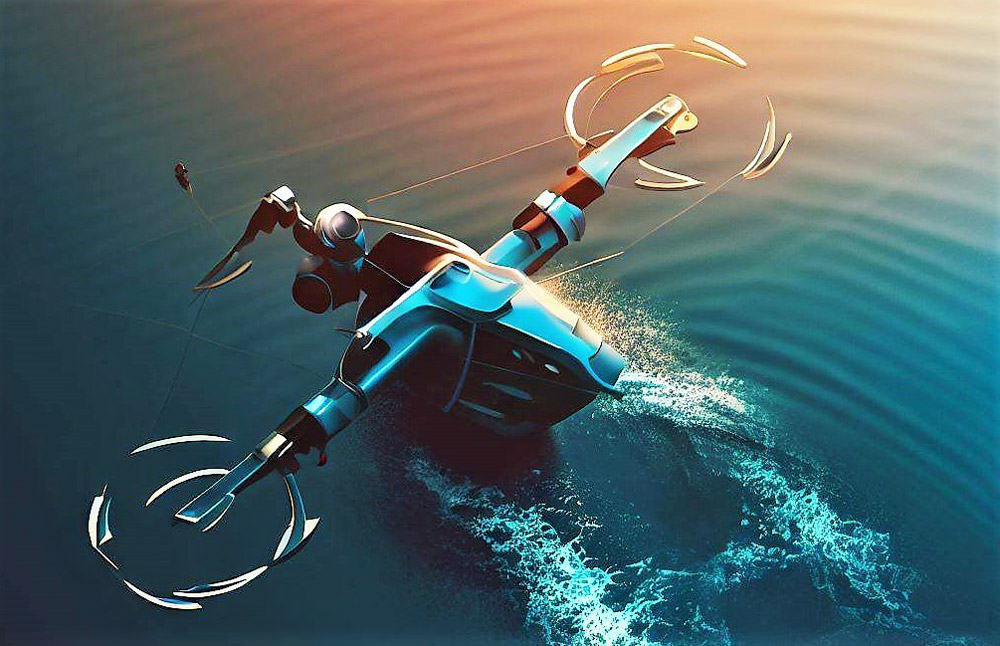 Affordable Angling: Meet the Best Budget-Friendly Fishing Drones on the Market
🌊SwellPro SplashDrone 3+ (Fishing Edition)
Key Features:
Waterproof design
Payload release system
4K camera with live streaming
20-minute flight time
1km range
🐬Holy Stone HS700D
Key Features:
2K FHD camera with live streaming
22-minute flight time
1km range
GPS-assisted flight
Customizable payload release system (purchased separately)
🐟PowerVision PowerDolphin Wizard
Key Features:
Water-surface drone design
4K UHD camera with live streaming
2-hour battery life
1km range
Bait release system
🐳Potensic D88
Key Features:
2K FHD camera with live streaming
25-minute flight time
1.5km range
Foldable design for easy transport
Customizable payload release system (purchased separately)
🐋Contixo F24 Pro
Key Features:
2.7K UHD camera with live streaming
30-minute flight time
1.2km range
GPS-assisted flight
Customizable payload release system (purchased separately)
In Action: Visuals of Your Next Fishing Companion at Work
We recommend visiting the respective manufacturers' websites or searching YouTube for videos showcasing these drones in action. This will provide you with a visual understanding of each drone's capabilities and performance, aiding in your decision-making process.
Tips for Using a Fishing Drone Effectively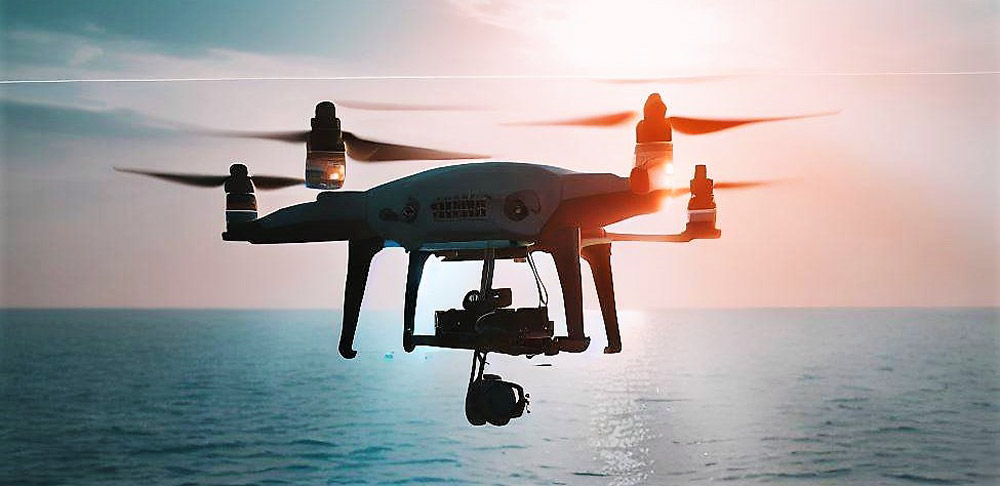 Safety First: Precautions and Maintenance for Worry-Free Drone Fishing
Operating a fishing drone requires careful attention to safety precautions and regular maintenance to ensure the device remains in optimal condition. Before each flight, inspect your drone for any signs of damage or wear, paying particular attention to the propellers, motors, and battery connections. Always keep a safe distance from people, wildlife, and obstacles to avoid accidents or damage to your drone. Familiarize yourself with local drone regulations, as some areas may have restrictions on drone usage, particularly near airports or sensitive wildlife habitats.
Power Play: How to Maximize Battery Life and Range for Extended Fishing Adventures
To make the most of your fishing drone, it's crucial to maximize battery life and range. Plan your flights to minimize the time spent hovering, as this can drain the battery more quickly. Utilize GPS features to plot efficient routes to your fishing spots and consider investing in spare batteries for longer sessions on the water. Regularly calibrating your drone's compass and ensuring the battery is fully charged before each flight can also help extend its range and flight time.
Scout Like a Pro: Utilizing Camera Features for Optimal Fish Spotting
Your drone's camera is an invaluable tool for scouting fish and underwater structures. To utilize it effectively, learn how to adjust the camera settings to account for varying light conditions and water clarity. Use live streaming capabilities to monitor your drone's camera feed in real-time and adjust your flight path accordingly to target specific fish-holding areas. Practice taking aerial photographs and capturing video footage to familiarize yourself with your drone's camera capabilities and develop your scouting skills.
The Balancing Act: Managing Payload and Flight Stability for Successful Fishing
A successful fishing drone experience depends on balancing payload and flight stability. Ensure your drone's payload capacity is sufficient to carry your bait and tackle without compromising the device's ability to fly safely and efficiently. Overloading your drone can reduce flight time, range, and stability, potentially leading to accidents or poor bait placement. Practice flying with various payload weights to understand how the drone handles different loads and fine-tune your technique for accurate bait delivery.
Legal and Ethical Considerations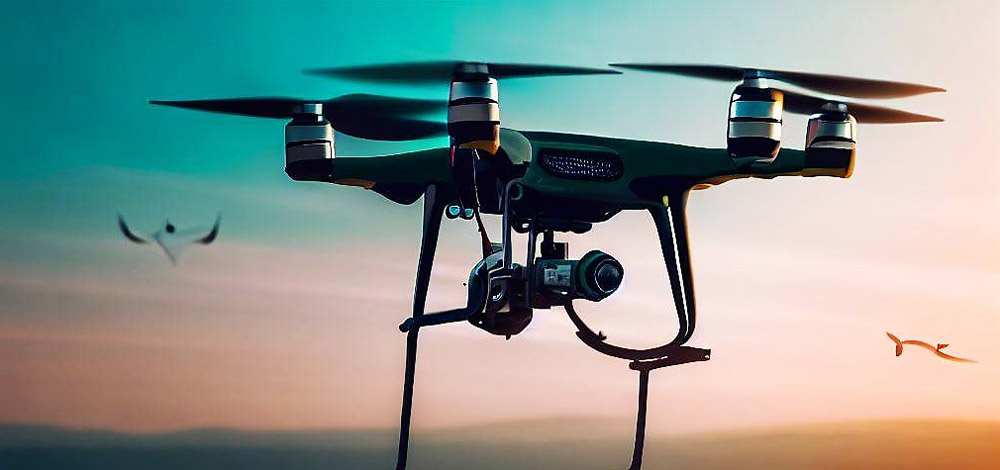 Navigating the Rules: Understanding Drone Fishing Regulations and Guidelines
Drone fishing, like any other form of drone use, is subject to various regulations and guidelines that may differ depending on your location. Before using a fishing drone, familiarize yourself with the local rules that apply to drone operations. In many countries, you may be required to register your drone, obtain specific licenses or certifications, or comply with restrictions on flight altitude, range, and no-fly zones. Additionally, some jurisdictions may have specific regulations related to drone fishing, such as restrictions on the use of drones in certain fishing areas or during specific seasons. Always check for updates on regulations and guidelines to ensure you are operating your drone legally and responsibly.
Casting Responsibly: Addressing Concerns and Promoting Ethical Drone Fishing
As drone fishing becomes more popular, potential concerns and ethical considerations may arise. One such concern is the potential impact on wildlife and ecosystems. To minimize any negative effects, be mindful of your surroundings and avoid disturbing wildlife, particularly nesting birds or sensitive habitats. Additionally, refrain from using your drone in areas where it may interfere with other anglers or outdoor enthusiasts.
Responsible drone fishing also means following catch and release best practices when applicable, and adhering to local fishing regulations such as bag limits and size restrictions. By practicing ethical and responsible drone fishing, you can help ensure the continued enjoyment of this exciting sport for yourself and future generations.
FAQ: Unbeatable Fishing Drones for Less Than $500
Reeling in the Future: Embracing Affordable Fishing Drones for an Unforgettable Angling Experience
In conclusion, fishing drones offer numerous benefits to anglers, such as increased casting distance, accurate bait placement, fish scouting capabilities, and an overall enhanced fishing experience. With the availability of affordable options under $500, incorporating a fishing drone into your angling arsenal has never been more accessible. By carefully considering the key features and prioritizing your needs, you can find a drone that fits both your budget and your fishing requirements.
We encourage you to explore and experiment with fishing drones, as they can revolutionize the way you fish and open up new possibilities on the water. As you gain experience with your drone, don't hesitate to share your insights, tips, and recommendations with fellow anglers. Together, we can grow the fishing drone community, exchanging knowledge and promoting responsible and ethical drone use. So, cast your line into the future of fishing and reel in the excitement of what drone angling has to offer!
Fishing drones are a great investment for any fisherman. The Best Fishing Drone Under 500$ can help you find the best fishing drone that is right for your needs, whether it's depth, power, or size. We hope this article has helped answer some of your questions and we encourage you to read on if anything still remains unclear!
Fishing drones are a great investment for any fisherman. The Best Fishing Drone Under 500$ can help you find the best fishing drone that is right for your needs, whether it's depth, power or size. We hope this article has helped answer some of your questions and we encourage you to read on if anything still remains unclear!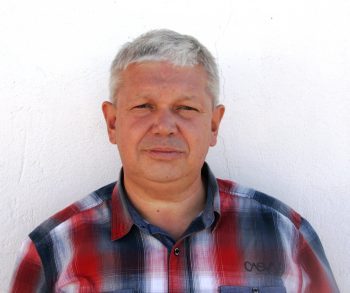 Sergio Smirnoff
Professional fisherman with 40+ years of experience.
Fishing and the ocean is a passion of my life. I am passionate about all kinds of sea fishing: fishing from the shore (spinning, float, baitcasting), from a boat, and spearfishing day and night.
I live in Tenerife (Canary Islands) for the last 10+ years and share my daily fishing experiences on my website. Many years of personal experience as a fisherman and the vast experience of my friends allow me to write professionally on any fishing topics (from choosing a flashlight and equipment to deep-sea fishing).
All of my advice is based on practical real-world experience and will be useful to both novice anglers and professionals.
Read more
about the author.
Affiliate Disclosure: FishReeler.com sometimes gets paid for listings, through sponsors or affiliate programs like Amazon, Ebay, Cabelas, Bass Pro Shop, Shimano, Daiwa, Rapala, Renn, Okuma, KastKing, etс. Clicking a link helps keep FishReeler.com free, at no extra cost to you!
About the author: Each article is verified by the fishing expert Sergio Smirnoff. The articles are written by professional and amateur fishermen with 20+ years of fishing experience.
Note: The views and opinions expressed in this article are those of the authors and do not necessarily reflect the official policy or position of any agency. The articles are for informational purposes only, share your opinions in the comments and join the fishing discussions, let's share our fishing experiences together!