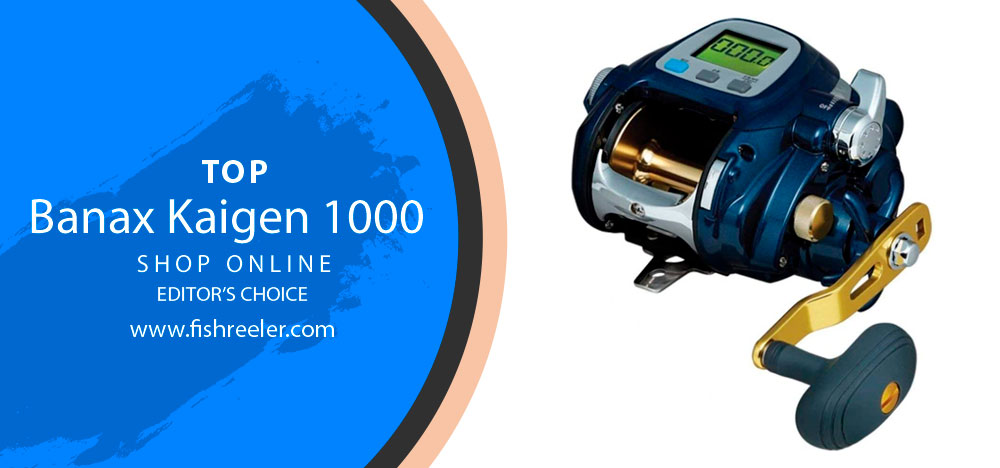 Revolutionizing Angling: A Deep Dive into the Banax Kaigen 1000 Electric Reel

In the world of fishing, where tradition often meets innovation, the advent of electric reels has been nothing short of a game-changer. They have breathed new life into the sport, creating a wave of technological advancements that appeal to seasoned anglers and newcomers alike. One shining star in this electric revolution is the Banax Kaigen 1000 – a piece of equipment that promises to redefine your angling experience.
Electric reels have opened up a world of possibilities for anglers. They have expanded the depths at which we can fish, made long days on the water less laborious, and enhanced our ability to target specific species with more precision. They are powerful, versatile, and above all, efficient – a perfect ally for those venturing into the deep seas.
While there are numerous players in the electric reel market, one reel is steadily gaining attention – the Banax Kaigen 1000. This electric reel has taken the fishing industry by storm, with rave reviews from professionals and hobbyists alike. It perfectly encapsulates what electric reels are about – power, convenience, and enhanced functionality.
In the following sections, we'll delve deep into the Banax Kaigen 1000, exploring its inception, unique features, and the value it brings to your angling adventures. Whether you're a long-time fan of electric reels or considering your first purchase, this article aims to provide a comprehensive understanding of the Banax Kaigen 1000 and its role in revolutionizing modern fishing.
The Current Flow: Embracing the Transition to Electric Reels

Over the past decade, the fishing world has witnessed an undeniable shift towards electric reels. Traditional manual reels, while still popular, are steadily sharing the stage with their electric counterparts. This trend has been driven by the pursuit of more efficient, less laborious, and highly precise fishing techniques.
Electric reels have redefined what's possible in the angling world. They offer several benefits that have contributed to their rising popularity. First and foremost, they provide power and depth. Electric reels, with their motorized line retrieval, allow anglers to reach depths previously unattainable with manual reels. They've unlocked new possibilities for deep-sea fishing, allowing us to target species that dwell hundreds, even thousands, of feet below the surface.
Ease of use is another major advantage. With the push of a button, an electric reel will retrieve your line, sparing you the hand-cramping, laborious task of reeling in a big catch manually. This feature is particularly beneficial during extended fishing trips or for individuals with physical constraints.
Increased precision is yet another perk. Many electric reels, including the Banax Kaigen 1000, come equipped with depth counters and programmable jigging functions. These features provide anglers with unprecedented control and accuracy when targeting specific depths and species.
Despite the advantages, the transition to electric reels is not without challenges. Cost is a significant factor, as electric reels are typically more expensive than manual options. However, the enhanced functionality and convenience often justify the investment.
Another challenge lies in the power supply. Electric reels depend on a steady power source, which requires careful management during long fishing excursions. Also, they demand regular maintenance to ensure their electrical components stay in optimal condition.
🚩In the grand scheme of things, these challenges are more than outweighed by the benefits. Electric reels like the Banax Kaigen 1000 are shaping the future of angling, providing an unparalleled combination of power, precision, and convenience. As we delve deeper into the specifics of the Banax Kaigen 1000, you'll see why it's leading the charge in the electric reel revolution.
Breaking the Surface: Meet the Banax Kaigen 1000 Electric Reel

Welcome to the cutting edge of the angling world – the Banax Kaigen 1000 electric reel. Known for its fusion of high-quality design, robust features, and sheer power, this reel has quickly staked its claim in the fishing gear market.
The Banax Kaigen 1000 hails from South Korea, a product of the Banax company's extensive experience in reel engineering. Banax, established in 1973, has a long-standing reputation for its top-tier fishing equipment. Their foray into the realm of electric reels led to the birth of the Kaigen series, and the 1000 model is the shining jewel in this line.
In a market populated with a plethora of electric reels, the Banax Kaigen 1000 has carved out a unique space for itself. Its popularity among angling enthusiasts is due to several factors that set it apart from the competition.
The first standout feature of the Banax Kaigen 1000 is its power. The reel's motor has been designed to handle the demanding needs of deep-sea fishing with ease. It can effortlessly haul in heavy catches from great depths, providing an unprecedented level of control for the angler.
Ease of use is another distinguishing factor. The Banax Kaigen 1000 boasts an intuitive interface that even a novice angler can quickly master. It's not just a highly functional reel; it's a user-friendly tool that simplifies the entire fishing process.
Further, the Banax Kaigen 1000 is renowned for its durability. It's built to withstand the harsh conditions of saltwater fishing and deliver consistent performance over time. The solid aluminum construction ensures it can endure heavy loads, while the washable design makes maintenance a breeze.
🚩The Banax Kaigen 1000 stands as a testament to what electric reels can achieve. It's a prime example of how technology can augment our fishing capabilities while offering an efficient and enjoyable angling experience. As we move on to examine its features and specifications in more detail, it's easy to see why this reel has captivated the hearts of anglers worldwide.
Beneath the Surface: The Powerhouse Features of the Banax Kaigen 1000

The Banax Kaigen 1000 is more than just an electric reel; it's a marvel of engineering that showcases the pinnacle of current angling technology. It is specifications and unique features reflect a design that prioritizes power, ease of use, and innovation.
At the heart of the Banax Kaigen 1000 is a powerful electric motor. With a maximum winding power of 35kg and a speed of 160 meters per minute, this motor makes retrieving heavy catches from deep waters a breeze. It's designed to handle the rigors of deep-sea fishing, bringing you the thrill of the catch without the usual exertion.
In terms of line capacity, the Kaigen 1000 can hold up to 1000m of PE 6 braided line. This ample capacity ensures you can reach great depths, significantly broadening your fishing horizons.
Ease of use is paramount in the design of the Banax Kaigen 1000. The reel features a user-friendly electronic control panel with an LCD, providing all the necessary information at a glance. The reel speed, line length, and even power consumption are clearly displayed, giving you total control over your fishing experience.
One standout feature of the Kaigen 1000 is its programmable jigging function. This allows you to set the jigging depth and speed to target specific species, adding a level of precision that manual reels can't match. This feature, combined with a smooth and responsive drag system, brings a new level of accuracy to your angling.
In terms of construction, the Banax Kaigen 1000 doesn't disappoint. Its body is made from robust, high-quality aluminum, designed to withstand the harsh conditions of saltwater environments. It also boasts a washable design, allowing you to maintain the reel easily and ensure its longevity.
With its power-saving mode, the Kaigen 1000 optimizes battery consumption, ensuring you get the most out of your fishing trips. Its design also takes into account noise reduction, ensuring a smoother, quieter operation that doesn't disrupt the peaceful fishing ambiance.
🚩In summary, the Banax Kaigen 1000 isn't just an electric reel; it's a powerful tool equipped with features that redefine what's possible in the world of fishing. This formidable combination of power, user-friendly design, and precision makes it a compelling choice for any angler seeking to upgrade their fishing gear.
From Shore to Sea: A Firsthand Journey with the Banax Kaigen 1000

Navigating the thrilling world of deep-sea fishing with the Banax Kaigen 1000 has been an experience that redefines the term "smooth sailing". Having had the opportunity to field-test this electric reel, I can confidently say that its performance lives up to its promise, and it has transformed my angling adventures.
In real-world fishing scenarios, the Banax Kaigen 1000 has consistently demonstrated its might. One of the most impressive instances was during a deep-sea fishing trip when I hooked a sizable Amberjack. With a conventional reel, bringing in this powerhouse would have been an arduous struggle. With the Kaigen 1000, however, the retrieval process was effortless. The reel's powerful motor handled the load admirably, smoothly bringing in the catch without skipping a beat.
The durability of the Banax Kaigen 1000 is another aspect that deserves commendation. It has withstood numerous trips to the harsh saltwater environment, a testament to its robust construction and high-quality materials. The reel's washable design proved invaluable for maintenance, allowing me to easily clean off the salt and grime after each trip, ensuring it's always in optimal condition for the next outing.
The standout experience has to be utilizing the programmable jigging function. Setting specific jigging depth and speed allowed me to target certain species more accurately than ever before. It's a game-changer that brings a whole new level of precision and strategy to fishing.
To use the Banax Kaigen 1000 to its maximum potential, there are a few tips and tricks I've picked up. First, it's important to familiarize yourself with the electronic control panel and all its features. Spend some time learning to adjust the speed and monitor the line length and power consumption for optimal control.
Secondly, don't shy away from using the programmable jigging function. It might take a bit of practice to find the perfect settings for the species you're targeting, but the payoff is immense. Lastly, remember to regularly clean and maintain your reel. A quick wash after each trip can significantly enhance the reel's lifespan and performance.
🚩In conclusion, the Banax Kaigen 1000 has proven to be an exceptional electric reel, bringing together power, durability, and precision in a user-friendly package. It's an investment that will undoubtedly elevate your angling adventures.
Master the Waters with the Banax Kaigen 1000 Electric Reel

I'm an experienced angler. I used different types of reels but finally chose electric ones. For me, they are the most powerful, durable, and convenient. If you've been fishing for a long time, you probably know what I'm talking about. Electric reels are better in all respects than other types. Now I use a Banax electric spool. You may not have come across this brand yet, but now it's your time. I'm sure you'll want to try out their fishing equipment. Namely, electric reels. In my article, I will tell you about this brand, about my reel, its pros and cons, and also about another reel of this brand that I can recommend. If you are interested in electric reels, this article will be useful for you.
🎥Video Set Up & How to Use Banax Kaigen 1000 Electric Reel
Dive Deep into the Success Story of Banax
Banax was founded in 1973 in South Korea as Bando Sports Ltd, which was created as a joint venture with the Japanese company Daiwa. While still under the brand name Bando Sports, the company scored quite high points for the quality of its products and its wide range of products. Goods were produced not only for General consumption but also for a special purpose. For a variety of types of fishing and conditions. Judging by the large sales of Bando Sports Ltd, it is already possible to judge the reputation of the Banax brand, which was renamed the Bando trademark in 1996. The changes occurred in connection with the separation of Bando Sports from Daiwa and the transition to a large company Lucky Goldstar, also based in South Korea.
♊The abbreviation Banax consists of the following words:
Ba – Ba(ndo) – the name of the company
Na-Na (ture) – Nature
X (S became X'om) – S (cience) – Science
This interpretation speaks for itself – Nature+Science. High-tech processes in the manufacture of rods and reels for spinning, their high quality, and wide range brought the company Banax to the group of the most popular manufacturers of fishing products in America. Having its own production, Banax can control the quality of the entire manufacturing process, which undoubtedly affects the durability of products.
A personal design base allows you to produce original products designed for specific applications such as spinning rods and reels of fine orientation. All Banax spinners are designed specifically for a particular type of fishing and the reels are a very high-quality and reliable high-quality working tool for the angler.
Banax guarantees the quality of its products and the reliability of all declared characteristics. The main requirements for the reel in modern fishing are the ability to ensure the maximum free descent of the fishing line or braided cord. This is necessary to cast the bait as long and accurate.
The presence of decent traction characteristics is important for fishing out fish or for the bait wiring to be performed freely without requiring the angler to concentrate all attention on the rotation of the handle of a weak or poorly working mechanism. In addition, the reel must be able to lay the line efficiently, even when working under heavy loads. So that you can perform a new cast unhindered, far and accurately, as mentioned earlier.
By focusing on these, BANAX has gained the respect of anglers who value the working qualities of their equipment first and foremost. For example, the fact that such models as Hera, SI, ISO have been present on the world market for ten years without changes is proof that everything is extremely good with these very working qualities at BANAX. Interest in them not only doesn't weaken but from year to year continues to grow. By the way, the friction brake constructed in the same years is still the record holder for the duration of uninterrupted (without jamming) operation.
1# Banax Kaigen 1000 Electric Reel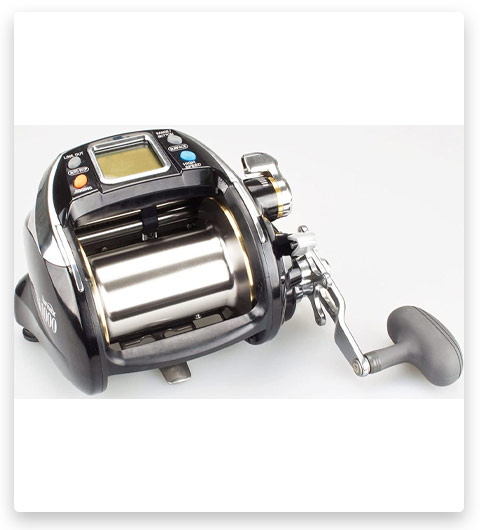 This state-of-the-art electric reel is meticulously engineered to offer an unparallel angling experience. Whether you're an offshore angler chasing deep-water dwellers or a casual fisherman seeking convenience, the Banax Kaigen 1000 caters to a wide range of fishing needs.
The Banax Kaigen 1000 features a powerful motor designed for heavy-duty use. It boasts an impressive line retrieval speed, making the reel particularly efficient when dealing with large, powerful fish.
The Kaigen 1000 comes with an advanced jigging function that allows you to set your own preferred pattern of retrieval. This feature is particularly useful when targeting specific species and adds a level of precision that is hard to beat.
A unique feature of this reel is its built-in depth memory and counter. This allows you to record the depth at which you have had strikes before, and automatically stop the motor at the predetermined depth, enabling precision fishing at its finest.
The reel comes with an extensive line capacity suitable for deep-sea fishing. It can comfortably handle various types of fishing lines, including braided and monofilament lines.
The Banax Kaigen 1000 has a fully washable design. This makes maintenance easy and contributes to the reel's longevity.
The reel boasts an ergonomic design that combines functionality and comfort. The buttons are easy to operate, and the aluminum handle provides a comfortable grip, even during long fishing sessions.
The reel is housed in a sturdy aluminum body that ensures durability and longevity. This body is designed to withstand harsh sea conditions and the pressure of big fish.
The Kaigen 1000 features a digital display, which provides real-time information about the line's depth and the programmable jigging settings. This digital interface is user-friendly and easy to read even in direct sunlight.
2# Banax Kaigen 7000CP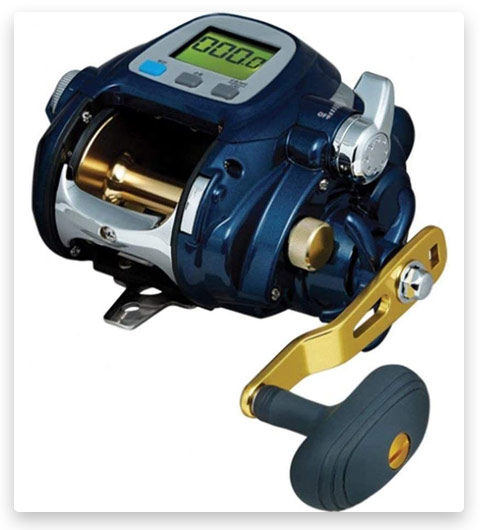 I have been using this reel for many years and it has never failed me. This electrical reel is valued by many anglers for its quality and durability. I like to go fishing for a few days and so often the batteries don't last for all that time. And my old spool didn't have manual controls. This electric reel has the possibility of manual control.
It works perfectly both in electric mode and in manual mode. There is an automatic stop function, horizontal wind, and linear counter. I compare it with my previous reel and with those with which I sometimes had to fish and I can say that this electric reel is much lighter and quieter than many electric reels. I also like that the lever for manual control remains stationary during electrical control.
Only if you want to turn it, it will move. The 12V battery is quite powerful. You can charge the device using the power cord that comes with the electric coil. Its length is 9 pounds. The electric reel itself is made in Korea and this also indicates its quality. I love deep-sea fishing and I love it because it is possible to catch big fish. But with a bad reel, this can only happen because of your luck.
But with this electric spool, you will succeed. Drag force up to 65 kg. This is quite a lot. Thanks to the grip, I control everything that the coil does, while its speed is 12 pounds. As for me, it works perfectly when the speed is high. But still, it will work best in cold waters when you catch small fish. Its gear ratio is 3.5: 1.
The engine is powerful, but it has a cast aluminum body that is very light. The maximum load on the line is 80 pounds. The only thing I didn't like when I bought this electric reel is that the battery needs to be purchased separately. You won't find it in the kit with the electric reel. There are no more things that I wouldn't like in this electric spool. Almost all my friends who fish went to this reel on my advice and were satisfied.
Reeling in the Competition: How the Banax Kaigen 1000 Outperforms its Rivals

The electric reel market is a bustling space with many formidable contenders. The likes of Shimano's Beastmaster, Daiwa's Tanacom, and Miya Epoch's Command series have all earned a dedicated following among anglers. Yet, in the face of such competition, the Banax Kaigen 1000 continues to distinguish itself in several notable ways.
When compared to the Beastmaster, the Banax Kaigen 1000 shines in terms of speed and power. While Shimano's offering provides a solid performance, the superior speed of the Kaigen 1000's line retrieval and its greater winding power offer a noticeable upgrade in performance, especially when targeting larger, deeper-dwelling species.
Daiwa's Tanacom series, although boasting a robust set of features, falls slightly short when compared to the user-friendly interface of the Kaigen 1000. The LCD control panel on the Banax model is intuitive and easy to read, making for a smoother, more streamlined fishing experience.
Miya Epoch's Command series reels offer good competition in terms of power and durability. However, the price point of the Banax Kaigen 1000 gives it an edge. Offering an exceptional blend of quality and performance, the Kaigen 1000 provides great value for its cost, making high-powered electric reel fishing more accessible.
The Banax Kaigen 1000 also stands out for its unique features, such as the programmable jigging function. This feature, often found only in more expensive reels, adds a level of precision that can significantly enhance your angling experience.
But perhaps the most compelling reason to choose the Banax Kaigen 1000 is its well-rounded nature. It doesn't just excel in one or two areas; it offers a comprehensive package of power, speed, durability, and ease of use, coupled with innovative features and a reasonable price point.
🚩In a market filled with specialized electric reels, the Banax Kaigen 1000 emerges as a versatile powerhouse, capable of handling a wide range of fishing scenarios with ease. Whether you're a seasoned deep-sea angler or a newbie starting your journey, the Kaigen 1000 is a reel that won't disappoint.
FAQ: An Exclusive Look at the Banax Kaigen 1000
Final Cast: Rounding Up the Banax Kaigen 1000 Experience
Without an electric reel, my fishing would not have been so successful and enjoyable. In my experience, I realized that quality equipment is the first thing you need for good fishing. No matter what skills a fisherman has with poor equipment, he has little chance of getting a big catch and getting satisfaction from the process.
In my article, I decided to share my favorite electric reel that serves me for many years. And also told you about the no less cool electric reel that you can also choose for yourself. I have almost no fishermen in my environment who use other types of reels. They use electric ones. Including the brand Banax. They, like me, also tried using other brands, but this one was the most successful of all. This is a brand that knows what quality is. You will understand this as soon as you spend your fishing with their electric reels!
The Banax Kaigen 1000 electric reel has proven to be a revolutionary force in the angling world. With its exceptional blend of power, precision, and user-friendly design, it sets a new standard for electric reel performance.
The transition towards electric reels is an undeniable trend in fishing and the Kaigen 1000 stands at the forefront of this revolution. It offers a powerful and reliable motor, an intuitive LCD control panel, and a distinctive programmable jigging function. These features, coupled with its robust construction and convenient washable design, make it a formidable tool for any angler.
From personal experience, the Kaigen 1000 has delivered a stellar performance in real-world fishing scenarios. Its power, durability, and precision have transformed the angling experience, making deep-sea fishing more accessible and enjoyable.
In comparison with other popular electric reels in the market, the Banax Kaigen 1000 holds its own. Whether it's the speed and power against Shimano's Beastmaster, the user-friendly interface against Daiwa's Tanacom, or the competitive price point against Miya Epoch's Command series, the Kaigen 1000 emerges as a well-rounded and versatile contender.
So, is the Banax Kaigen 1000 the right choice for you? If you're seeking a powerful, durable, and easy-to-use reel that can handle deep-sea fishing with ease, the answer is a resounding yes. It's suitable for both experienced anglers looking to level up their gear and beginners seeking a reliable and intuitive electric reel.
🚩If you're considering the Banax Kaigen 1000, my advice is to view it as an investment. Its features and performance justify the price point, and its potential to transform your fishing experience is immense. So take the leap, and experience the future of fishing with the Banax Kaigen 1000.
Tags: #banax kaigen / #banax kaigen 1000 / #banax kaigen 1000 manual / #banax kaigen 1000 high technology electric reel / #banax kaigen 1000 review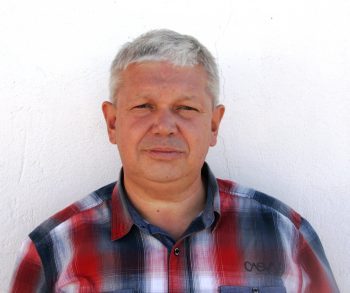 Sergio Smirnoff
Professional fisherman with 40+ years of experience.
Fishing and the ocean is a passion of my life. I am passionate about all kinds of sea fishing: fishing from the shore (spinning, float, baitcasting), from a boat, and spearfishing day and night.
I live in Tenerife (Canary Islands) for the last 10+ years and share my daily fishing experiences on my website. Many years of personal experience as a fisherman and the vast experience of my friends allow me to write professionally on any fishing topics (from choosing a flashlight and equipment to deep-sea fishing).
All of my advice is based on practical real-world experience and will be useful to both novice anglers and professionals.
Read more
about the author.
Affiliate Disclosure: FishReeler.com sometimes gets paid for listings, through sponsors or affiliate programs like Amazon, Ebay, Cabelas, Bass Pro Shop, Shimano, Daiwa, Rapala, Renn, Okuma, KastKing, etс. Clicking a link helps keep FishReeler.com free, at no extra cost to you!
About the author: Each article is verified by the fishing expert Sergio Smirnoff. The articles are written by professional and amateur fishermen with 20+ years of fishing experience.
Note: The views and opinions expressed in this article are those of the authors and do not necessarily reflect the official policy or position of any agency. The articles are for informational purposes only, share your opinions in the comments and join the fishing discussions, let's share our fishing experiences together!