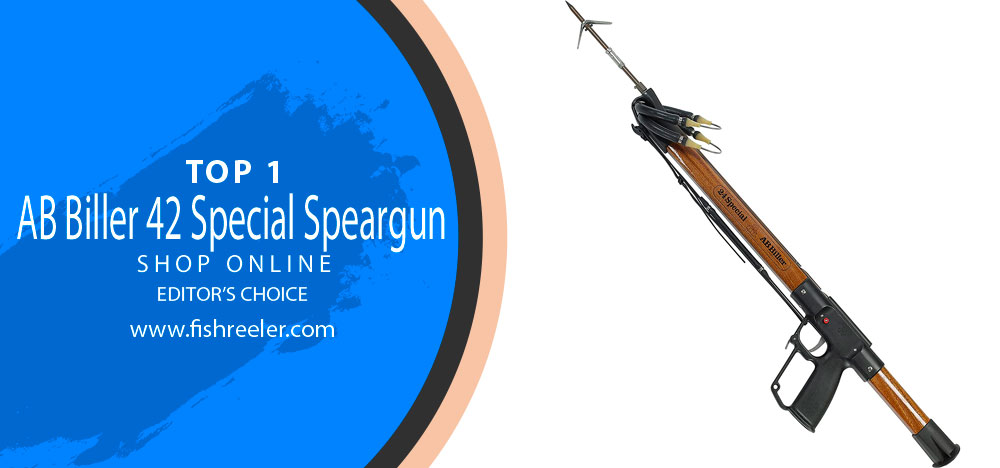 AB Biller 42 Special Speargun
If one of your friends or acquaintances of fishermen uses a speargun, then there is a high probability that it will be a spear from AB Biller. Today I have prepared for you an interesting review of the AB Biller mahogany speargun. So if you recently thought about taking a gun for spearfishing, scroll down and we will discuss this speargun, its main advantages, and why this AB Biller is so good.
Why Should I Buy The AB Biller Speargun?
There is not a single product in the world that will meet all the requirements and needs of the consumer. Today I will present the most versatile speargun for most hunters from AB Biller, which has proven itself as the foremost speargun on the market today.

I made a few highlights for you, which are in this speargun so that you understand that we are talking about a really high-quality model. The main advantages of this speargun:
Reliable brand and high-quality workmanship of all units.
The stainless steel trigger is unsurpassed in reliability and smoothness.
The speargun body material, made of high-quality mahogany, is durable and easy to maneuver underwater.
Neutral buoyancy absorbs 80% of shot noise.
An excellent speargun for hunting trophy fish. Do not forget that many fish such as tuna, marlin, barracuda, jurel, pajerrey, pez espada, peto, anjova, bluefish, serra, and others can develop pulling forces up to 10 times their own weight.
High shooting accuracy.
An excellent speargun for all spearfishing conditions for freedivers and scuba divers.
Open muzzle with lock for easy top loading.
The muzzle, grip, and butt are made of high-strength plastic.
Easy to operate with one hand: both right and left.
The long butt and the shape of the body provide additional comfort when swimming and hunting.
Affordable price for such equipment.
Size range: 24″ range – 6 feet (1.8 meters) range, 32″ range – 8 feet (2.4 meters) range, 36″ range – 9 feet (2.7 meters) range, 42″ range – 10 feet (3 meters) range, 48″ range – 12 feet (3.7 meters) range.
What You Need to Know Before Buying the Speargun
The first thing to do to start hunting underwater is to buy a license. In Spain on the Canary Islands, it takes little time and is easy to register. But everything may depend on the laws and restrictions of the region or state. I have the following mechanism. You have to go to a pharmacy and buy a "Certificado Medico Oficial" for 3 euros.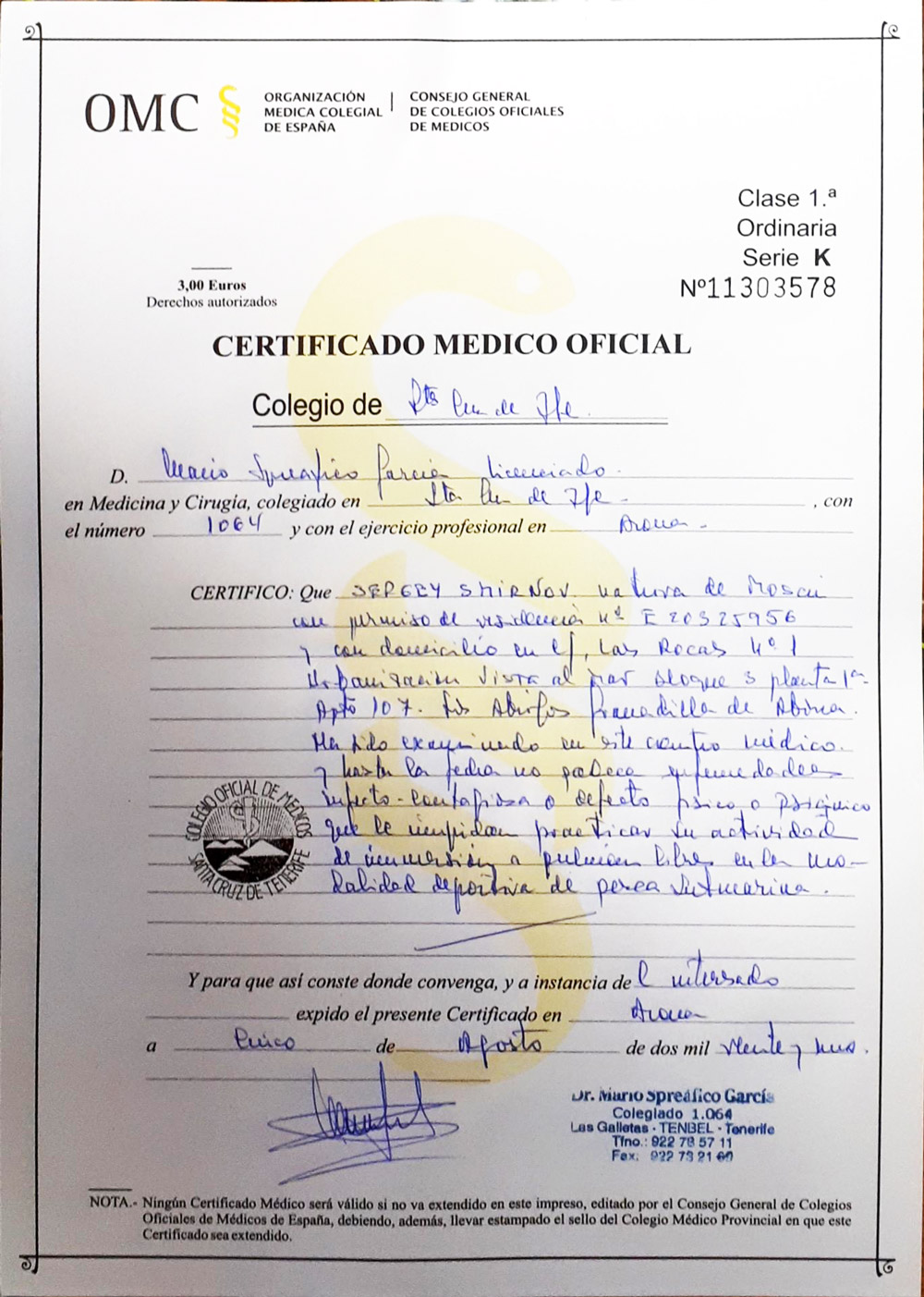 Then with this form, I go to the doctor's therapist. He checks me and conducts a medical examination, then fills out a Certificate, puts his signature and stamp for 20 euros. With this document, I then need to go to a fishing store and through it order the License itself for 40 euros for 3 years. Without a license for spearfishing, your speargun will be useless, and if you still decide to hunt without a license, then you face a fine or worse punishment. So take care of it, it really doesn't take too long.

AB Biller 42 Wood Mahogany Speargun – Detailed Review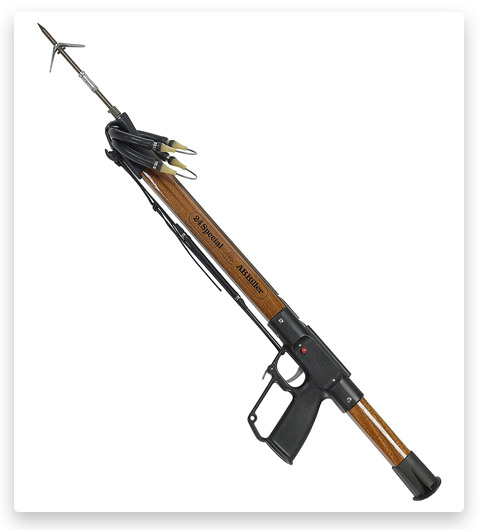 I have several different underwater spearguns. From the first lines, I will say right away – the AB Biller Wood Mahogany Special Speargun 42 is an excellent choice for both a beginner and an experienced hunter. Almost all functions and materials are thought out.
Price
The cost of a speargun from AB Biller depends on the length of the gun you want to buy. In this review, I'll show you a 42-inch model. This guy cost me $330. You can choose any of the 5 available lengths, AB Biller is constantly replenishing its stocks and a spear of any length is easy to find on almost any online platform. I must say right away that the gun is worth its money, you will be convinced of this as soon as we start talking about its characteristics.
Package & Shipping
If you order a spear through an online store, then most likely you will receive AB Biller in a regular cardboard box, as I had. It weighs a little more than the speargun itself because there is a lot of filler inside, which protects the gun during transportation.

Outside of the box, the gun is packed in a regular zip-lock bag, which does not allow water and air to pass through. In general, I liked the packaging, it is quite safe. But the kit didn't include a protective case and a spare arrow, which made me a little upset.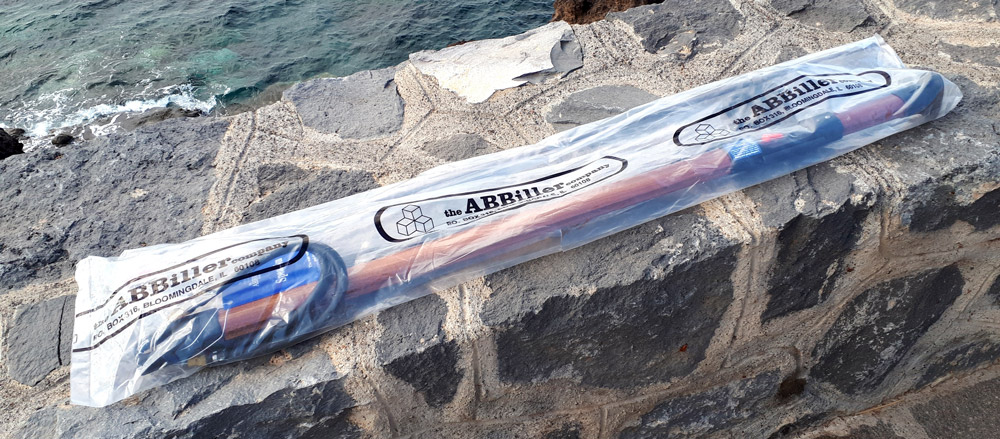 Easy and Fast to Load
One of the advantages of this speargun is that it is easy and fast to load. The line is attached to a special spring behind the arrowhead, has no interference with the shot, and therefore wears out less than on standard European designs. But the Kevlar line gets a little tangled after the shot. So you need to be careful, otherwise, you have to fiddle with the knots after each shot.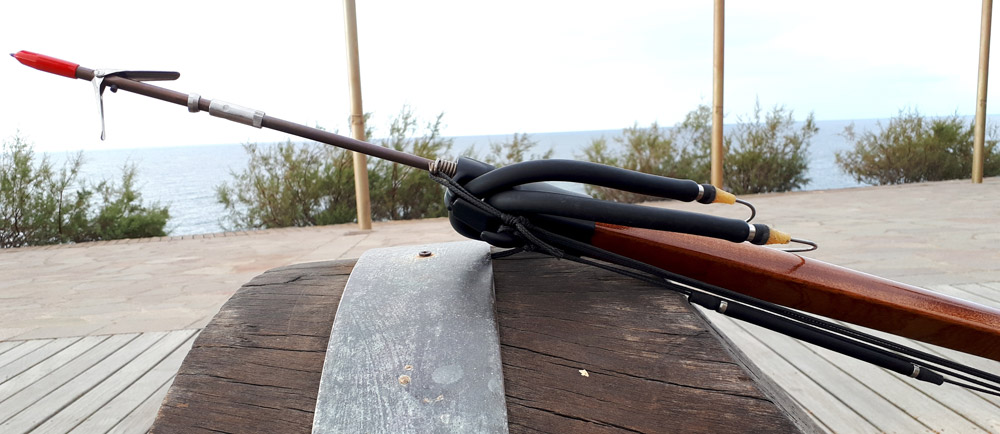 The Trigger
AB Biller claims the trigger is incredibly reliable and smooth as it is made of high-quality stainless steel. The steel here is really high quality, I have no doubt about that. But what I really would be afraid of is a lot of pressure on the mechanism. Since this unit is not designed for the massive amount of strength you would normally expect from a long gun, it can break if you overload it too much.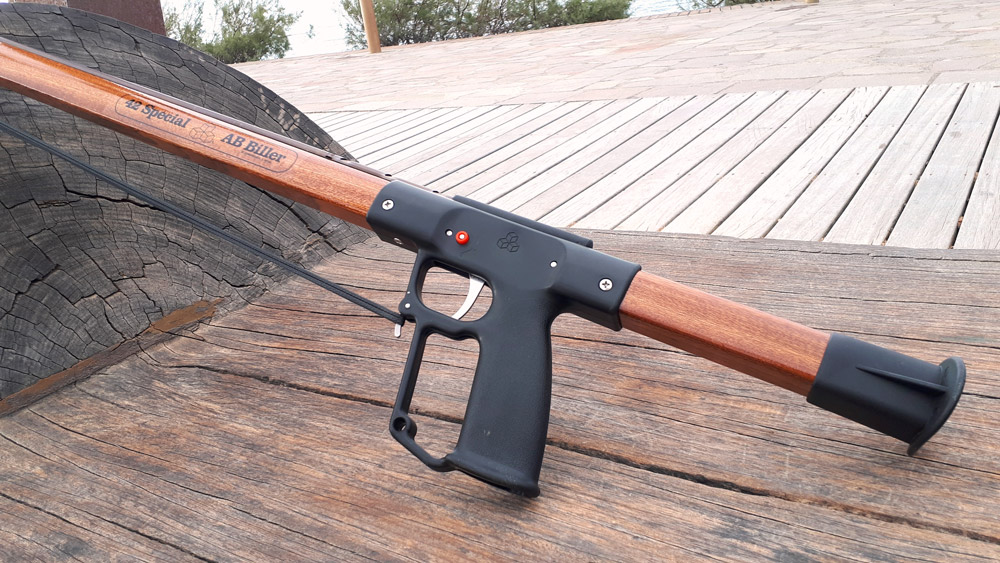 The Handle & Ergonomics
The handle is made of hard plastic and has a protective section for your fingers. It is very durable and of high quality. But in ergonomics, it could be much better. There are no finger grooves to hold the gun more firmly. Besides, the handle is almost perpendicular to the gun. It doesn't allow the hand to relax. Many pistol grips have a slight tilt in spear guns and this makes them many times more comfortable and ergonomic. 
The Butt
The butt is equipped with a rubber stop, which reduces pain when charging. You still feel recoil when fired, but the rubber softens it a lot. But this does not cause discomfort or any painful sensations, so you will quickly get used to this recoil. Besides, it is quite wide, with a comfortable fossa, and fits well against the shoulder or knee. 
The Tip
AB Biller put here a hardened stainless steel Double Barb Rockpoint with an additional stop for two hooks. The tip is made of very good spring steel, has two barbs, a swivel joint, and a safety cap. This is a very high-quality and comfortable tip.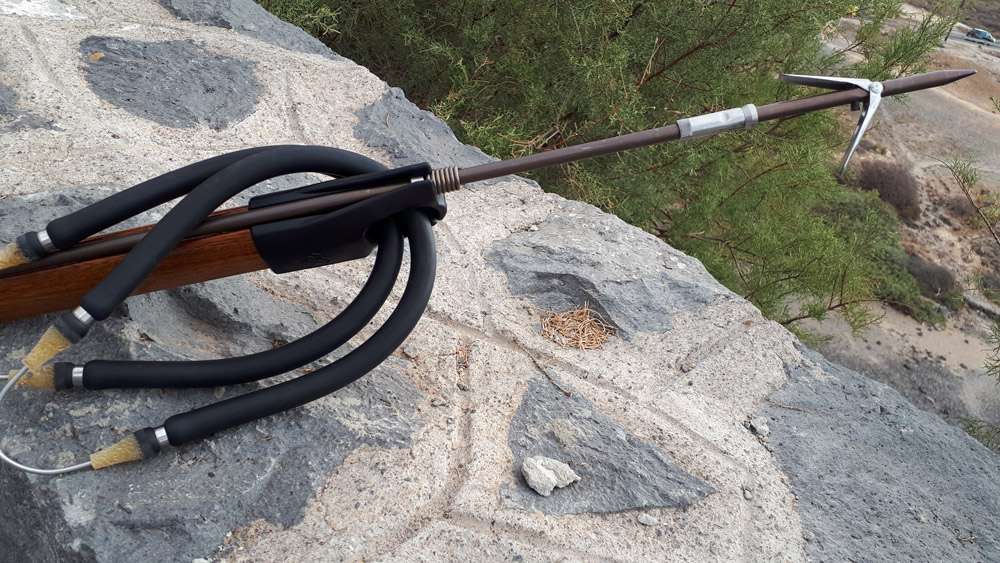 The Shaft
The AB Biller lance has a heavy-duty 5/16 inch stainless steel shaft. Supplied with threaded shafts, so the bits can be changed instantly if you like. There are shafts on which an additional power range can be placed to increase power, speed, or distance. Three notches for three rods allow for maximum shot power.
The Straps
The speargun has two 9/16" rubber lines. All-natural rubber slings with stainless steel wishbones. Comfortable and easy to use.

The Wood
As I said, the speargun is made of mahogany. It is cut by hand. There is also a small indentation on the top. It improves the accuracy of your shots and absorbs 80% of the noise that the gun makes. Best of all, the tree's neutral buoyancy makes it easy to track the fish.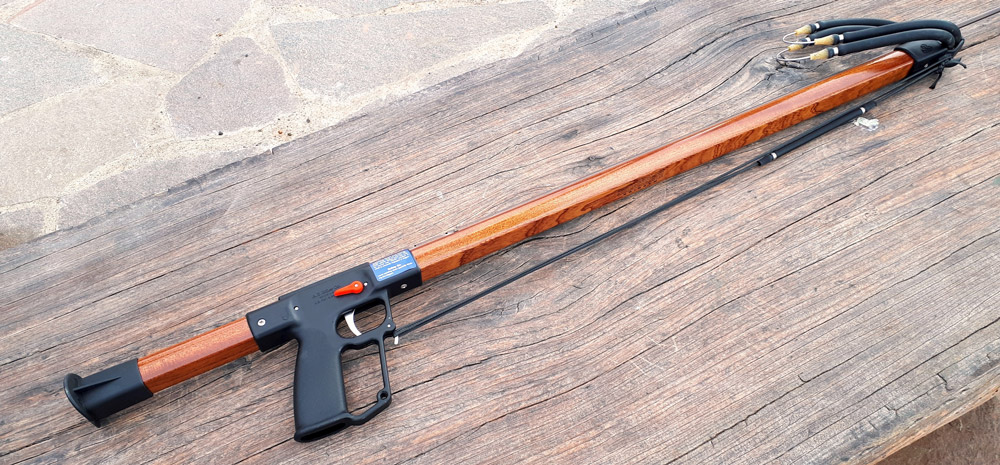 The Spear
The arrow is robust and has a double petal tip for a secure grip on the fish. In the case of one petal, there is a position where it does not open and the fish can come off.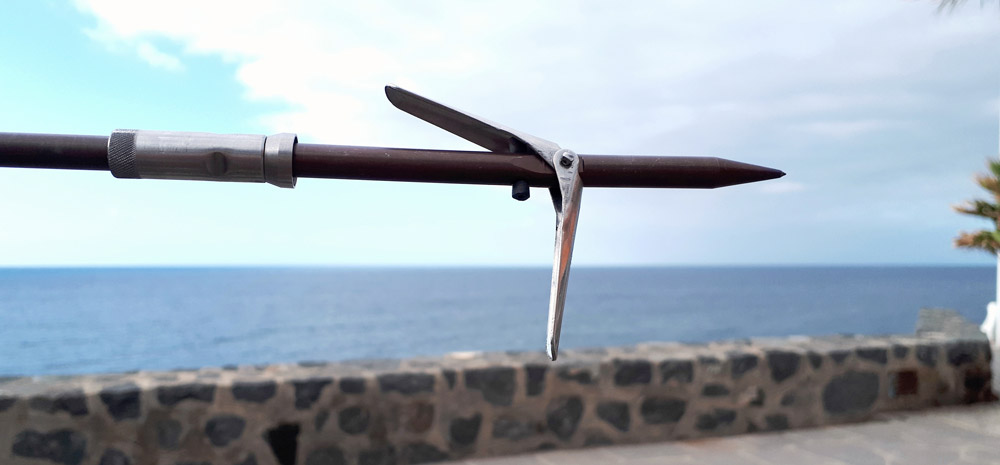 When carrying, the petals are fixed with a ring. It is not only compact but also safe, you do not risk injuring yourself with petals or a tip, accidentally dropping a spear.

The retaining ring is made of durable metal and holds the petals securely when folded.

The Muzzle
The muzzle has an open shape and a retainer for easy top loading. It is made of hard plastic and makes it easy to aim the spear directly at the fish. Very convenient and practical to use.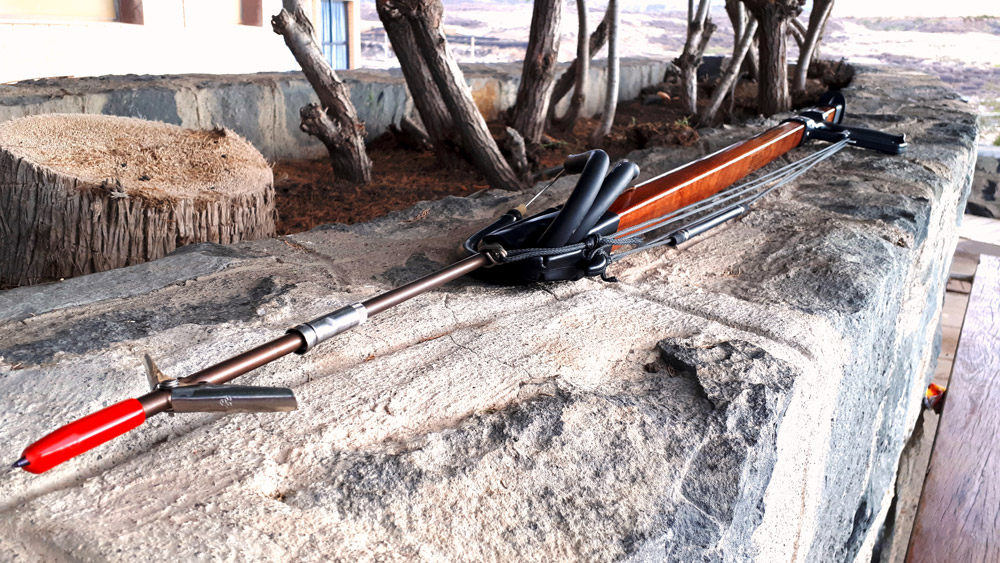 Cons of the AB Biller Wood Mahogany Speargun 
No speargun is perfect. Therefore, in this model, I found some disadvantages, which for someone may seem insignificant, but for someone decisive. In any case, there are not so many of them here, but they exist:
Initial firing resistance due to the front spring.
Slightly heavy arrow (rod) on land and requires strong rubbers.
A tench made from kevlar gets a little confused after being shot. Needs accuracy.
A long stock requires long arms and makes it partly difficult to prepare the speargun for firing.
Supplied without protective cover and spare spear.
How to Use It
Well, I went through all the technical specifications of the gun, now let's talk about how to use it correctly.
Preparation

The speargun is already equipped with a shock absorber and a line out of the box, so you do not have to additionally install them. To finally load the gun, it is enough to tie the line to a special spring with a simple knot. It is not necessary to use metal crimps and polymer lines. Kevlar or tench made of Dynema-material with a diameter of 2 mm is suitable. You can see how I did it in the photo below.
Loading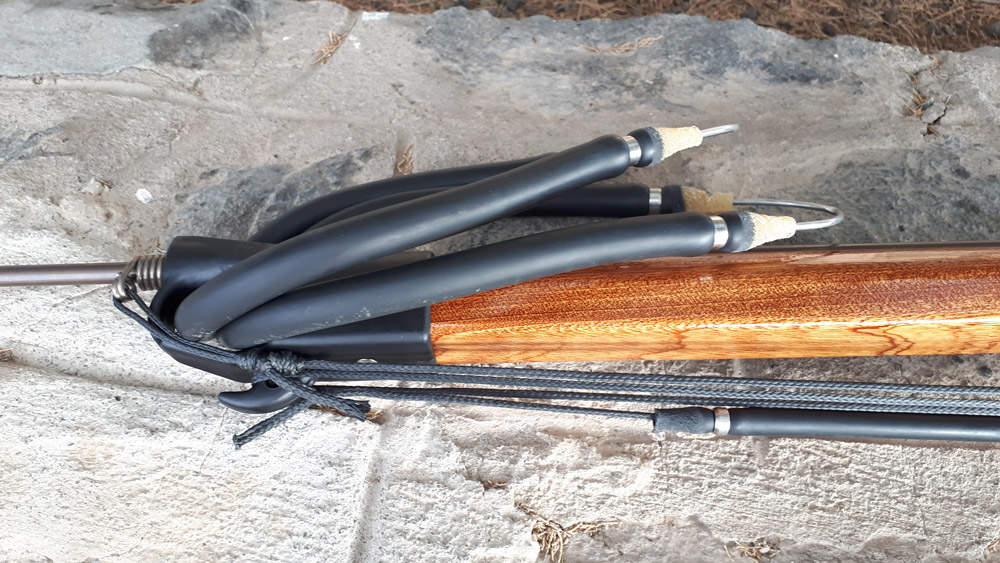 It is enough to insert the arrow into the muzzle (stock) until it stops and a characteristic loud click. A click will tell you that you have securely hooked on the arrow. At the same time, the line does not interfere and does not fray when fired, since it is located in the external location of the muzzle of the gun. The line is laid in 2 turns between two stops-brackets. This assembly makes it easy to hunt deeply underwater and at night. The speargun has very comfortable pulls, so you can easily find the right size, strength, and distance.
FAQ
Final Words 
For the price, this is, if not the best, then at least one of the best spearguns of excellent quality. It is very easy to reload, very comfortable, has an excellent stock, body, and arrow. Throw in a little more ergonomics and you're unlikely to find a better speargun.
If you periodically take care of the gun, lubricate it with oil, then it will serve you for many years. Yes, it's not the cheapest speargun on my blog, but it's worth every cent you put into it. If you are looking for something truly versatile, then the AB Biller mahogany speargun is what you need.
I hope my review was helpful to you. Have nice spearfishing!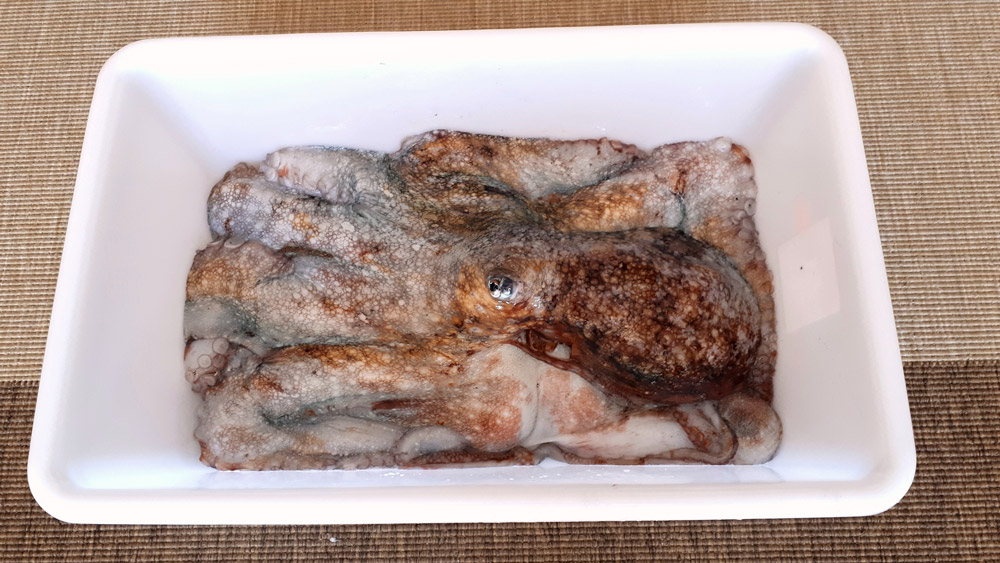 Tags: #ab biller 42 special / #ab biller 42 special speargun / #ab biller 42 special bands / #ab biller wood mahogany special speargun / #ab biller wood mahogany speargun 42 / #ab biller mahogany speargun reviews / #ab biller speargun / #ab biller speargun review / #ab biller stainless steel professional speargun / #ab biller wood mahogany speargun 42 for spearfishing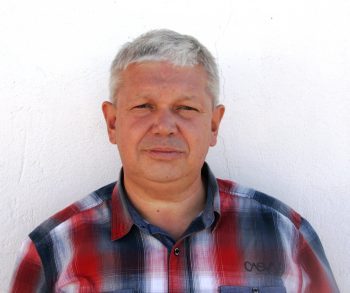 Sergio Smirnoff
Professional fisherman with 40+ years of experience.
Fishing and the ocean is a passion of my life. I am passionate about all kinds of sea fishing: fishing from the shore (spinning, float, baitcasting), from a boat, and spearfishing day and night.
I live in Tenerife (Canary Islands) for the last 10+ years and share my daily fishing experiences on my website. Many years of personal experience as a fisherman and the vast experience of my friends allow me to write professionally on any fishing topics (from choosing a flashlight and equipment to deep-sea fishing).
All of my advice is based on practical real-world experience and will be useful to both novice anglers and professionals.
Read more
about the author.
Affiliate Disclosure: FishReeler.com sometimes gets paid for listings, through sponsors or affiliate programs like Amazon, Ebay, Cabelas, Bass Pro Shop, Shimano, Daiwa, Rapala, Renn, Okuma, KastKing, etс. Clicking a link helps keep FishReeler.com free, at no extra cost to you!
About the author: Each article is verified by the fishing expert Sergio Smirnoff. The articles are written by professional and amateur fishermen with 20+ years of fishing experience.
Note: The views and opinions expressed in this article are those of the authors and do not necessarily reflect the official policy or position of any agency. The articles are for informational purposes only, share your opinions in the comments and join the fishing discussions, let's share our fishing experiences together!