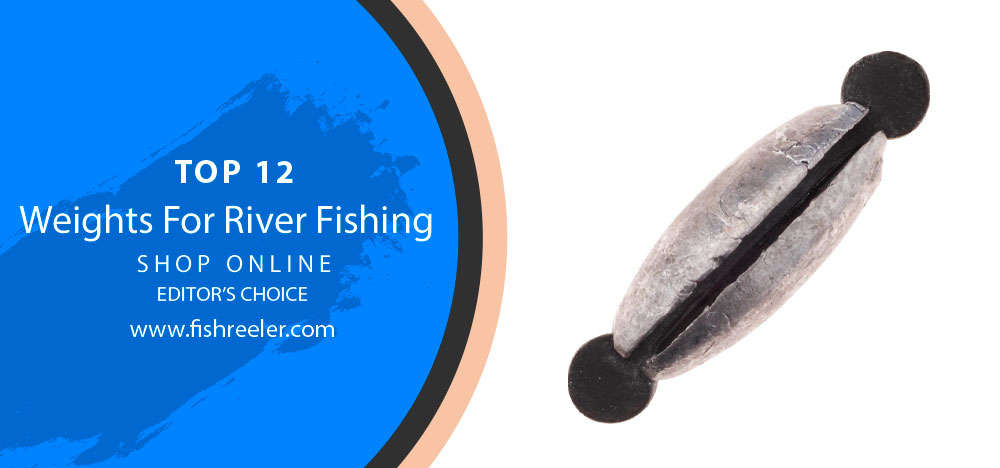 Mastering the Art of River Fishing: A Comprehensive Guide to Choosing the Right Weights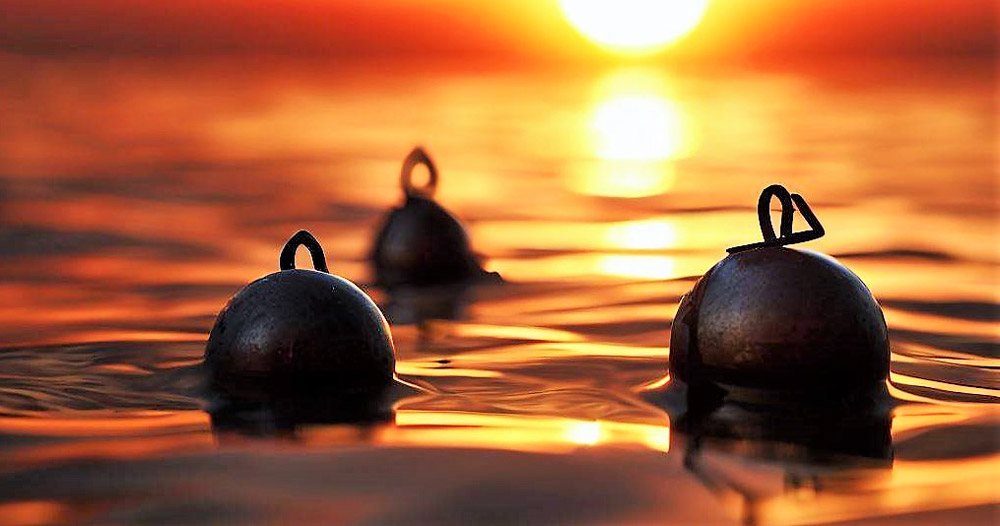 River fishing is an activity that unites thousands of enthusiasts around the globe. It's a sport that combines patience, skill, knowledge, and, of course, the right gear. Whether you're aiming to reel in smallmouth bass in a Midwest river or a mighty salmon in the wild rivers of Alaska, one thing remains constant – the necessity for suitable equipment.
Setting the Stage: Why Weights Matter in River Fishing
The equipment used in river fishing ranges from the type of rod and reel to the kind of bait and hooks you choose. Among these, one piece of equipment often doesn't get the recognition it deserves – the fishing weight. Weights play a significant role in river fishing, yet many anglers, especially beginners, overlook their importance.
In river fishing, the current is an essential factor to consider, and it's here that weights come into the picture. Weights can help your bait stay in a particular position in the water column, resisting the current that might otherwise sweep it away. This precision in placement can be the difference between catching that trophy fish or coming home empty-handed.
Choosing the right weight for your line isn't just about picking the heaviest object that'll keep your bait down. It's about finding the perfect balance that lets your bait mimic natural movement, making it irresistible to fish. The right weight can also help with casting, allowing you to reach those hard-to-reach spots where the big fish hide.
In this guide, we will take a deep dive into the world of weights for river fishing. We'll explore how they work, the different types available, and how to choose and use them effectively. With the right knowledge and understanding, you'll be well on your way to mastering the art of river fishing.
Make Your Catch Count: A Beginner's Guide to Weights in River Fishing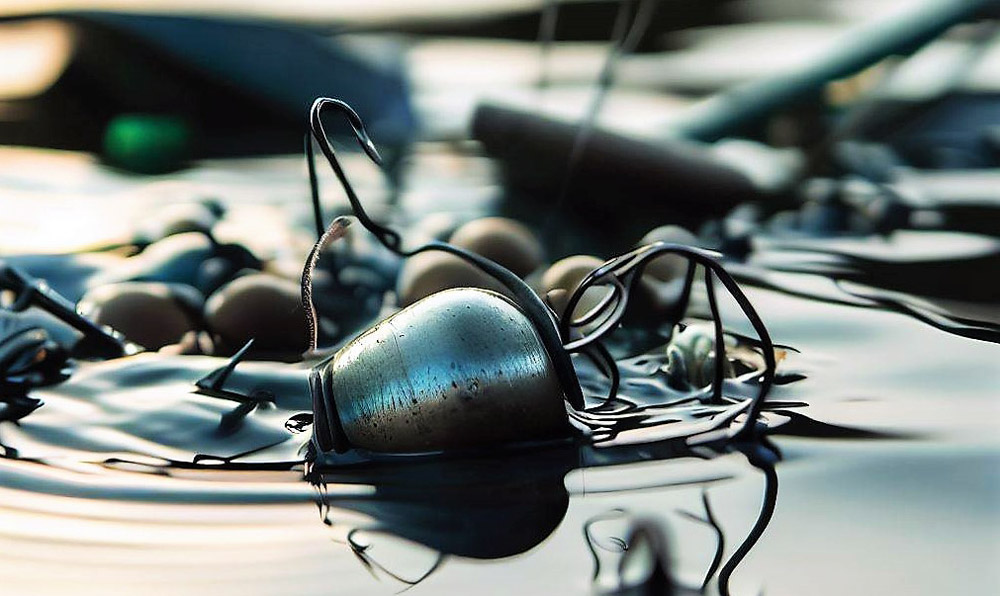 There are many great fishing spots in the United States, but one of our favourites is the river. The river offers a unique challenge and plenty of opportunities to catch some big fish. Whether you're a seasoned fisherman or just getting into the sport, you know that using the right weight is essential to your success.
While there are a number of options on the market, we've compiled a list of the best weights for river fishing – perfect for those who like to wet their line in moving water. So, whether you're looking for a simple lead weight or something more advanced, read on to find the best option for you!
1# Anchor Lead Micro Shot Assortment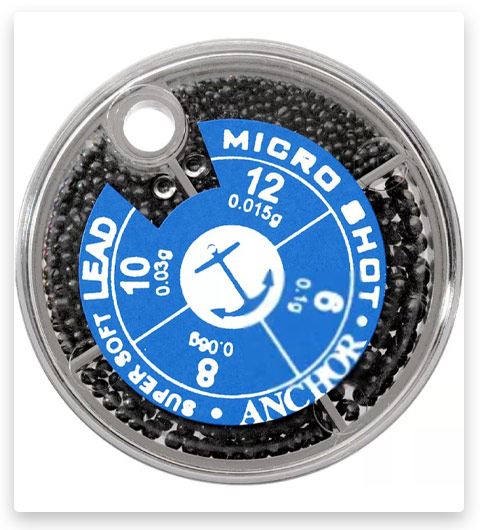 Looking for a reliable lead split shot? Look no further than the Anchor Lead Micro Shot Assortment! This assortment comes in sizes 6, 8, 10, and 12, perfect for a range of stream conditions. Plus, the dial dispenser makes it easy to apply just the right amount of lead.
2# Fish Razr Deep Drop Lead Weight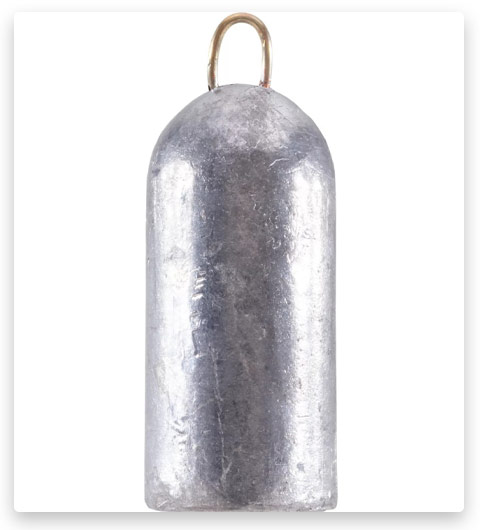 The Fish Razr Deep Drop Lead Weight is the perfect way to get your bait down deep where the big fish live and feed. Its sleek design and smooth shoulders minimize water resistance, making it easy to knife through the water column and get your bait into the zone quickly. The moulded brass eye provides durability and strength, making this lead weight a must-have for any serious angler.
3# Northland Fishing Tackle Keel Trolling Weight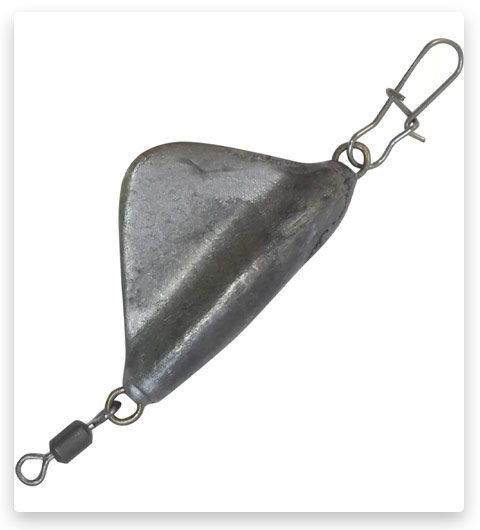 The Northland Fishing Tackle Keel Trolling Weight is the perfect way to target your favourite feeding zone while trolling. The quality components securely engage your line, while the sleek profile minimizes water drag. This makes it the perfect choice for anglers who demand quality and performance.
4# Northland Fishing Tackle Torpedo Trolling Weight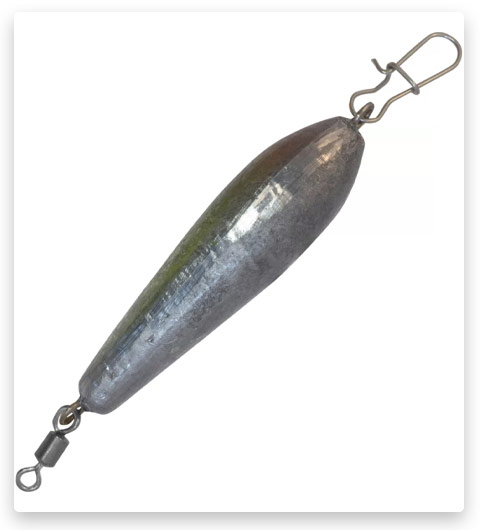 If you're serious about trolling, then you need the Northland Fishing Tackle Torpedo Trolling Weight. This precision tool helps you target the ideal feeding zone for your fish, so you can maximize your catch. The high-quality components securely engage your line, while the sleek design minimizes water drag. Get the most out of your trolling adventures with the Northland Fishing Tackle Torpedo Trolling Weight.
5# VMC Neko Weight
The VMC Neko Weight is the perfect way to weight your wacky- or Neko-rigged plastics. With its slim, low-profile design, it's virtually undetectable, so you can fish with confidence. The conical ribs firmly hold the weight in place, and it's more secure than nail weights. Plus, it won't damage your worm. So rig up and enjoy the great fishing action that only the VMC Neko Weight can provide!
6# VMC Tungsten Tear-Drop Weight
Looking for a drop-shot rig that will help you get after the fish? Look no further than the VMC Tungsten Tear-Drop Weights. Made from lead-free tungsten, these weights sink incredibly fast, making them ideal for drop-shotting. Plus, the super-hard design means you can easily feel the bottom and detect subtle takes. The small teardrop shape also lets you shoot through cover and avoid snags. And for easy attachment to your line, the VMC Tungsten Tear-Drop Weights feature an easy-connect line pinch.
7# Bullet Weights Cannonball Lead Sinker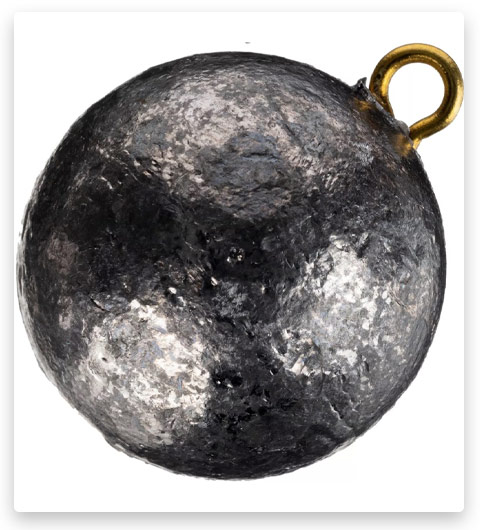 The Bullet Weights Cannonball Lead Sinker is just what you need. This lead sinker is shaped like a sphere, which minimizes water resistance and allows it to drop quickly to the bottom. It's also equipped with a moulded-in brass eye for easy rigging. So whether you're fishing for salmon or steelhead, this lead sinker is sure to help you land a big one!
8# Bullet Weights Ultra Steel Egg Sinker
Check out the Bullet Weights® Ultra Steel Egg Sinkers! Made from a tough and durable steel alloy, these sinkers offer greater sensitivity and feel than similar lead products, without the negative environmental impact. Thanks to their smooth surface, these sinkers also reduce line fray on tough bottoms, prolonging the life of your line. So why settle for anything less than the best? Choose Bullet Weights® Ultra Steel Egg Sinkers for all your fishing needs!
9# Bass Pro Shops Round Split Shot Weight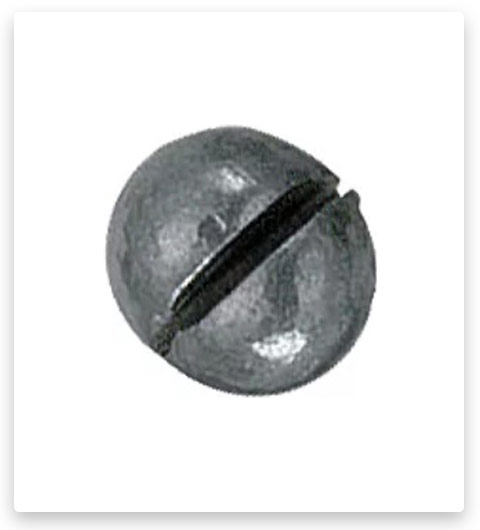 The Bass Pro Shops Round Split Shot Weights are perfect for the job! These weights are made of 100% lead, so you can be sure they'll add some serious heft to your line. They're also nice and clean, so you won't have to worry about them snagging on anything. Whether you're looking to sink your line a little deeper or just add some extra weight for casting, these shot weights will do the trick.
10# H&H Lure Pyramid Sinker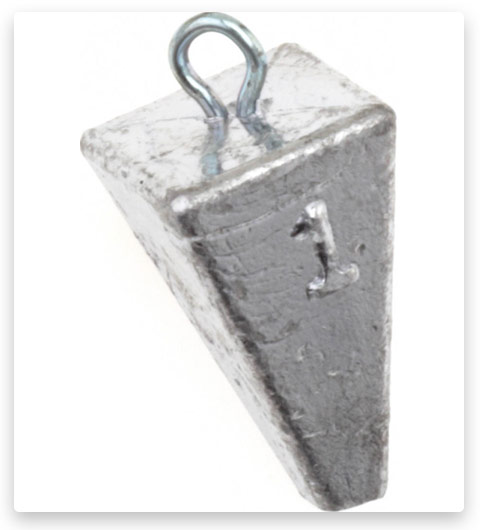 The H&H Lure Pyramid Sinkers are perfect for saltwater fishing. Made from lead, these sinkers are super durable and can withstand even the most challenging conditions. With a variety of sizes to choose from, you can be sure to find the perfect weight for your needs.
11# H&H Lure Stainless Steel Spider Sinker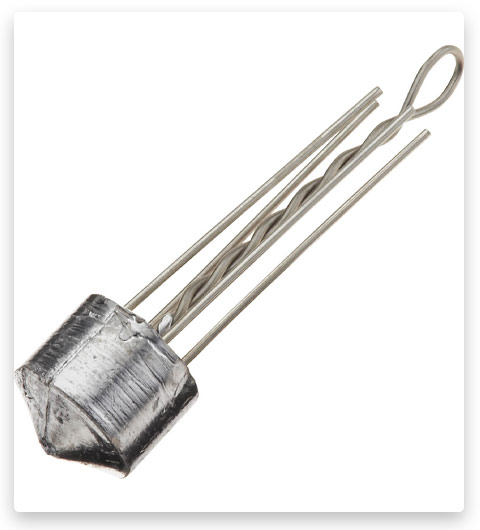 The H&H Lure Stainless-Steel Spider Sinkers are perfect for saltwater fishing. Made from durable lead, these sinkers will help you get a good grip and keep your hands protected while you're out on the water. Comes in a 1-pack.
12# Eagle Claw Rubber Core Sinker
Eagle Claw Rubber Core Sinkers are constructed of high-quality rubber for a long-lasting product. The Specifications state that these weights are great for use in both fresh and salt water. The Pinch-On Weights design allows them to be easily attached to your line. The Product Type is perfect for those who want the best in quality weights. The material is lead, giving you a durable weight that will sink quickly. TheBox includes the Eagle Claw Rubber Core Sinkers and Important Product and Safety Information.
Understanding River Fishing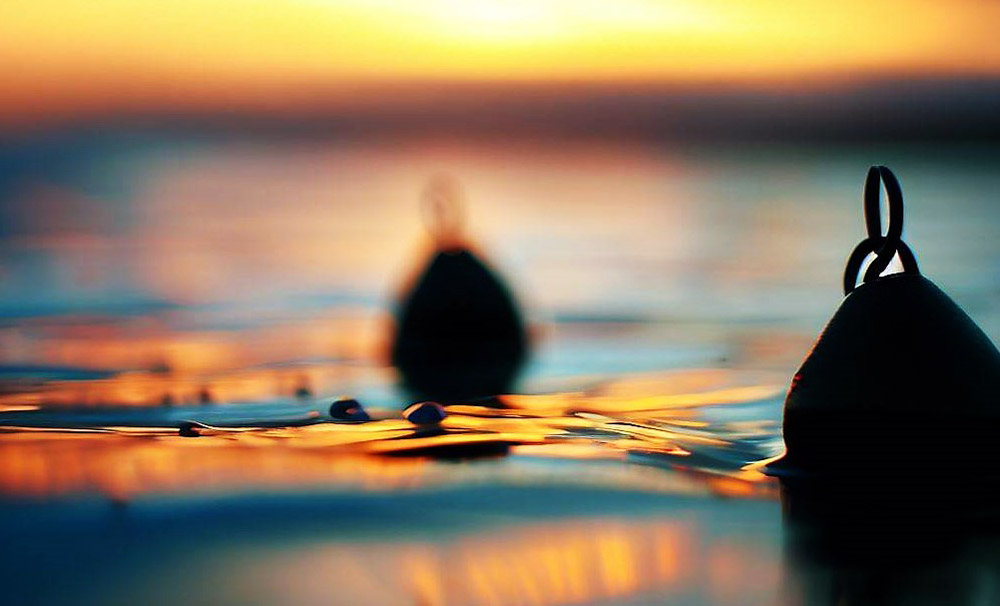 To truly understand the importance of weights in river fishing, you first need to grasp the fundamental nature of river fishing itself. Unlike fishing in a lake or the open ocean, river fishing presents its own unique set of challenges and rewards.
The River's Bounty: Grasping the Basics of River Fishing
River fishing can offer a wide array of catchable species, each with its preferences and habits. For instance, you might find yourself wrestling with a feisty trout in a swift mountain stream, or you could be aiming for catfish in a slow-moving, muddy river. Other popular species include bass, pike, salmon, and many more. The species you target will not only dictate your choice of bait but also the type and size of the weights you use.
One unique aspect of river fishing is the current. In a lake or pond, your bait might remain relatively stationary, but in a river, the water's flow can carry your bait away from the desired spot. This is where using the correct weight becomes crucial. A well-chosen weight can help your bait resist the river's current, allowing it to remain in an enticing position for your target species.
Adjusting to the river's current conditions is a key aspect of successful river fishing. The current's speed can vary drastically from one part of the river to another, and it can change with weather conditions as well. The river's depth and the type of river bottom (whether it's rocky, sandy, or muddy) also play a significant role in determining the ideal weight for your fishing line.
A weight that's too light won't keep your bait in the desired position, allowing the current to carry it away. On the other hand, a weight that's too heavy might cause your bait to sink too quickly, making it seem unnatural and unattractive to fish. Moreover, it might get stuck on the river bottom, leading to lost gear.
Navigating the Current: Where Weights Make a Difference
🚩Understanding these variables and how they interact is key to choosing the right weight for your fishing line. In the following sections, we'll dive deeper into the world of weights, looking at how they work, the different types available, and how to choose and use them effectively. With this knowledge at your fingertips, you'll be well-equipped to navigate the challenging yet rewarding world of river fishing.
The Science of Weights in River Fishing
A weight's role in river fishing is simple on the surface: it helps your bait stay at the right depth in the water, counteracting the current's tendency to carry it away. However, behind this seemingly straightforward role is a fascinating blend of physics and material science.
Submerged Secrets: Understanding the Science Behind Weights
Let's start with basic physics. The purpose of a fishing weight is to increase the line's overall density, allowing it to sink. The size and shape of the weight determine how fast it sinks and how it behaves underwater. A heavier weight will sink faster, but it may also be more visible to fish, potentially spooking them away. On the other hand, a lighter weight may be less noticeable to fish, but it might not sink fast enough to reach your desired depth.
The shape of the weight also has a significant effect on its performance. For example, slender, cylindrical weights cut through the water more effectively, making them ideal for strong currents. On the other hand, rounded or egg-shaped weights are better for slower currents, where their more noticeable presence can attract curious fish.
Material Matters: Exploring the Impact of Different Weight Materials
The type of material used for weight also has a considerable impact. The three most common materials are lead, steel, and tungsten. Lead is the most traditional, being dense and easy to shape. However, it's also toxic, which has led to restrictions on its use in many places due to environmental concerns.
Steel is non-toxic and less expensive than tungsten but is also less dense. This means steel weights are physically larger than lead or tungsten weights of the same mass, which can make them more noticeable to fish.
Tungsten is a newer addition to the world of fishing weights. It's denser than lead, meaning a tungsten weight can be smaller than a lead weight of the same mass, potentially making it less detectable to fish. However, tungsten is more expensive than lead or steel, which can be a deterrent for some anglers.
🚩Understanding how weights work, the science behind them, and the impact of different materials is key to making informed decisions about which weights to use in different river fishing scenarios. With this knowledge, you can better match your weights to the conditions of the river and the species you're targeting, enhancing your chances of a successful catch.
Types of Weights Used in River Fishing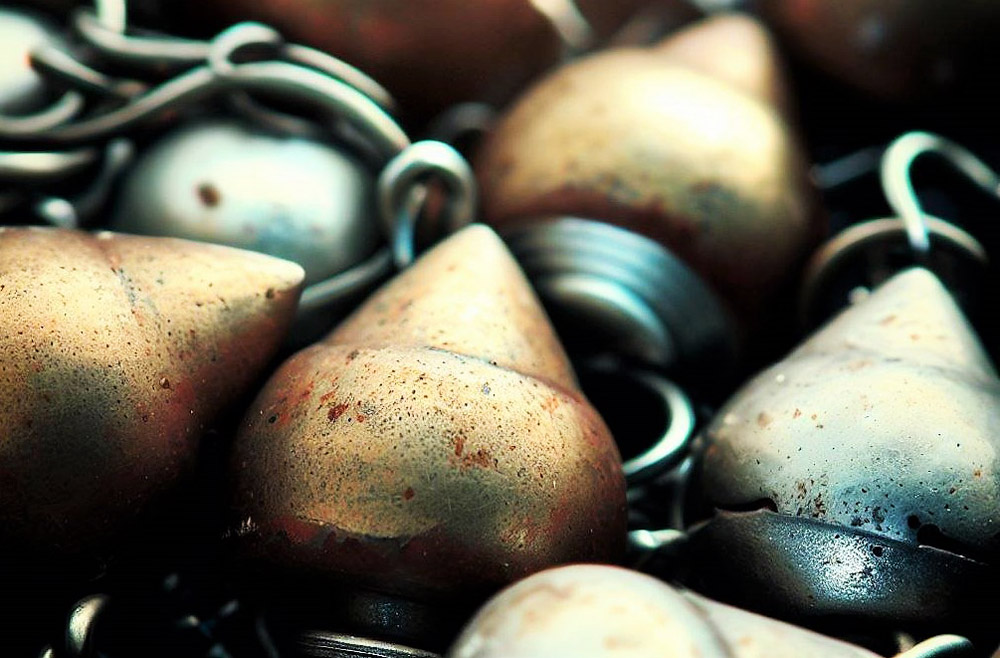 Weighing Your Options: Exploring Different Types of Fishing Weights
The world of fishing weights is surprisingly diverse, with a multitude of types designed for specific applications. Each weight has its advantages and ideal scenarios, and understanding these can greatly enhance your river fishing experience.
🌊Split Shot Weights: These are small, round weights with a split on one side, allowing them to be easily attached to or removed from a fishing line. Their size and ease of use make them perfect for fine-tuning your bait's depth in the water, especially in areas with changing currents. They're ideal for lighter lines and smaller baits, where a subtle presentation is key.
🌊Egg Sinkers: Shaped like an egg, these weights have a hole running through the center. The fishing line threads through the hole, allowing the weight to slide freely along the line. This means a fish can take the bait without immediately feeling the resistance of the weight, a big advantage when dealing with cautious or line-shy species. Egg sinkers are effective in slower currents and deeper waters.
🌊Bullet Weights: Named for their distinctive shape, bullet weights are primarily used in bass fishing, especially with soft plastic baits. Their streamlined shape allows them to easily navigate through heavy cover like weeds, reducing the chance of getting snagged. When used in a Texas rig setup, bullet weights can help your bait dive quickly to the bottom, enticing bottom-dwelling species.
🌊Bank Sinkers: These weights have a bell-like shape and are often used when a lot of weight is needed to keep the bait in place, such as in fast currents or deep water. Their shape allows them to resist the pull of the current better than other weights, making them ideal for stationary fishing setups.
🌊Pyramid Sinkers: As the name suggests, these weights are shaped like pyramids. The pointed end allows them to dig into soft, sandy, or silty river bottoms, keeping your bait in place even in strong currents. They're often used in surf fishing but can also be useful in river fishing scenarios with similar conditions.
Specific Purpose, Specific Weight: Matching Weights to Their Applications
Understanding the different types of weights and their applications is crucial to successful river fishing. By matching the right weight to the conditions and your target species, you can ensure your bait is presented in the most enticing way possible, enhancing your chances of landing that prized catch.
Choosing the Right Weight for Your Fishing Line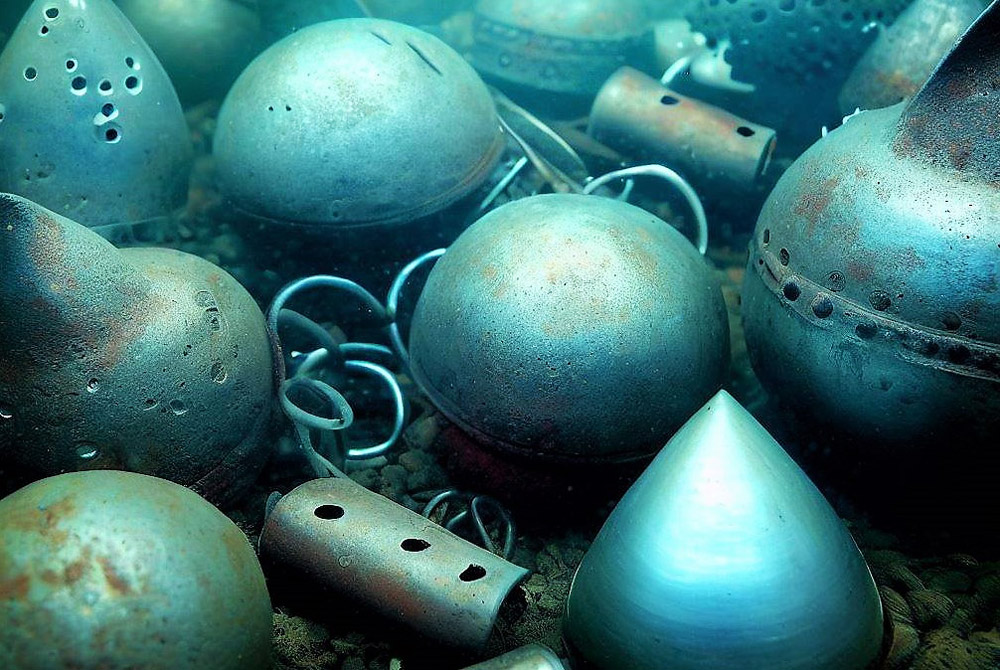 Balancing the Line: The Interplay Between Line Weight, Bait, and Sinkers
Choosing the right weight for your fishing line is a delicate balancing act, requiring consideration of your line weight, bait type, and target species. Understanding how these factors interplay can make a significant difference in your fishing success.
🐟Line Weight and Sinkers: The weight of your fishing line is a crucial factor in deciding which weight to use. Lighter lines require smaller weights to avoid breaking the line when casting or when a fish strikes. Conversely, heavier lines can handle larger weights, allowing you to cast further and sink your bait deeper. However, larger weights can also be more visible to fish, so it's important to balance the need for weight with the need for stealth.
🐟Bait and Sinkers: The type and size of bait you're using also play a big role in weight selection. Larger, bulkier baits create more resistance in the water and are more likely to be moved by the current, so they typically require heavier weights. Smaller, more streamlined baits create less resistance and can often be used with lighter weights.
🐟Target Species and Sinkers: The species you're targeting can also influence your choice of weight. Some species, like bass and catfish, often stay close to the bottom, so you'll need a weight heavy enough to get your bait down to their level. Other species, like trout, are often found at varying depths, requiring a more flexible approach to weight selection.
Catch More with Less: Selecting the Right Weight for Your Target Species
When selecting the right weight, start with the smallest weight you think you'll need, and then adjust as necessary. Remember, the goal is not just to get your bait to the right depth, but also to make it behave in a way that entices fish. This often means using the lightest weight that allows you to maintain control over your bait's position and movement.
🚩Understanding how to match your line weight, bait, and target species to the right sinker can greatly enhance your river fishing success. With the right weight on your line, you'll be able to present your bait in the most enticing way possible, increasing your chances of landing a great catch.
Techniques for Using Weights in River Fishing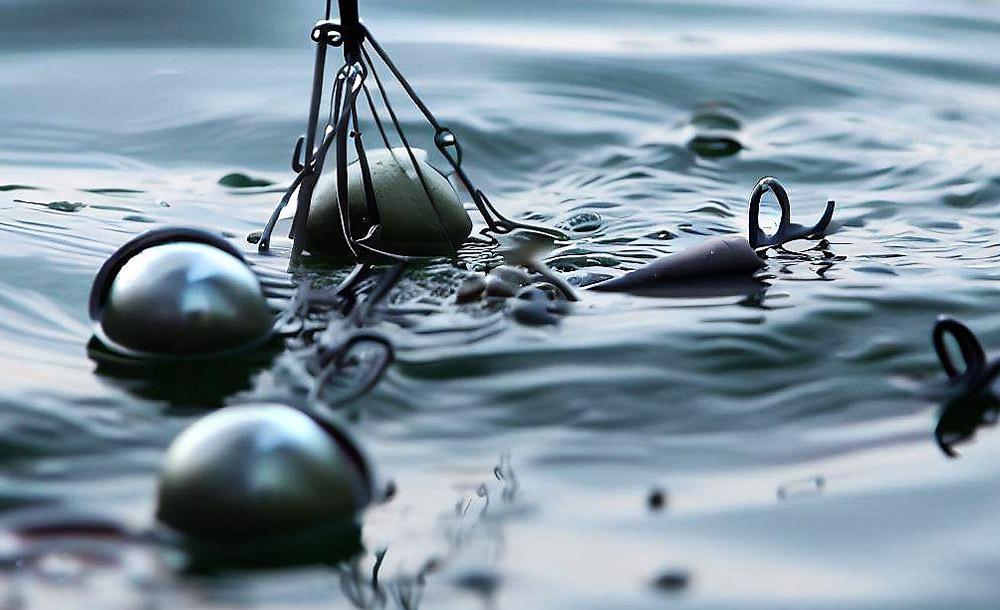 Proper use of weights in river fishing goes beyond just choosing the right type and size. Knowing where to place them on your line, how to cast and retrieve with them, and how to adjust them based on changes in the current or water depth can significantly enhance your success.
Placing it Right: The Importance of Weight Placement on Your Line
💦Weight Placement: Where you place the weight on your line can affect both how your bait behaves in the water and how fish respond to it. For example, placing the weight close to your bait can help it sink quickly to the bottom, useful when targeting bottom-dwelling species. On the other hand, placing the weight further from the bait can allow it to drift more naturally in the current, which can be more enticing to certain species. Split shot weights are excellent for this kind of flexible placement, as they can be easily added or removed from your line.
Casting and Retrieving: Mastering Techniques with Different Weights
💦Casting and Retrieving: Different weights can also affect your casting and retrieving techniques. For instance, heavier weights can allow for longer casts, but they may also sink quickly and get stuck on the bottom if you're not careful. Lighter weights may require more precise casting, but they can provide a more natural drift in the current. The key is to practice with different weights and get a feel for how they affect your casting and retrieving.
Adapting to the Flow: Adjusting Weights Based on Current and Depth
💦Adjusting Weight: River conditions can change quickly, with shifts in the current or water depth requiring adjustments in your weight setup. If the current speeds up, you may need to add weight to keep your bait in place. If you move to a deeper part of the river, you might also need to add weight to get your bait down to the right depth. Pay attention to the river conditions and be ready to adjust your weights as necessary.
🚩Mastering these techniques can take time and practice, but the payoff is worth it. By using weights effectively, you can present your bait in the most attractive way possible, increasing your chances of hooking your target species. Remember, successful river fishing isn't just about having the right gear; it's also about knowing how to use it.
Environmental Considerations and Regulations
As enjoyable as river fishing is, it's crucial to remember the potential environmental impacts associated with it, particularly the use of fishing weights. Understanding the implications of lost weight, the movement towards non-toxic alternatives, and the regulations in place can help us foster a more sustainable fishing practice.
Lost but Not Forgotten: The Environmental Impact of Fishing Weights
🐋Environmental Impact of Lost Weights: Weights are often lost during fishing trips, whether they get snagged on underwater structures or accidentally dropped. Over time, these weights can accumulate in our waterways, potentially posing risks to wildlife. Birds, fish, and other aquatic animals can mistake small weights for food, leading to lead poisoning if the weight is made from lead. Furthermore, losing weight can contribute to the litter in our rivers and lakes, negatively affecting the aesthetic beauty and health of these ecosystems.
Switching Gears: The Move Towards Non-Toxic Weights
🐋Non-Toxic Alternatives: In recent years, there's been a significant shift towards using non-toxic alternatives to traditional lead weights. Steel, tungsten, and other materials have gained popularity due to their non-toxic nature. These alternatives are safer for the environment and wildlife, although they may be more expensive or perform differently than their lead counterparts. Regardless, considering the environmental benefits, this shift towards non-toxic weights is a positive step for sustainable fishing.
Rules of the River: Understanding Weight Regulations in River Fishing
🐋Regulations: Given the environmental concerns associated with lead weights, many areas have regulations in place restricting their use. These rules can range from total bans on lead weights to restrictions on specific sizes or types. It's important to familiarize yourself with the regulations in your local area or any area where you plan to fish. Not only is this essential for legal reasons, but it also supports efforts to protect our waterways and wildlife.
🚩As anglers, we have a responsibility to minimize our impact on the environment. By understanding the implications of our choices in weight, considering non-toxic alternatives, and adhering to local regulations, we can enjoy our favorite pastime while also safeguarding our precious water ecosystems for future generations.
FAQ: Optimizing Your River Fishing Experience
Conclusion: Unlocking the Secrets of Effective Weight Use in River Fishing
As we've navigated the currents of this discussion on weights in river fishing, it's clear that understanding and correctly using weights is more than just a drop in the water—it's a significant aspect of successful angling.
The Weight of Knowledge: Recapping the Importance of Understanding Weights in River Fishing
From grasping the role of weights in presenting your bait effectively, to the nuanced selection process based on your line, bait type, and target species, we've seen how weights influence almost every aspect of river fishing. We've also delved into the different techniques for using weights, emphasizing the importance of placement, casting, and retrieving, and the ability to adapt to changing conditions.
Additionally, we've touched on the environmental implications of using weights, underscoring the importance of being aware of the impact our choices can have on the river ecosystems we cherish. From lost weight to the shift towards non-toxic alternatives and understanding local regulations, we've recognized that responsible angling isn't just about what we take from the water, but also what we leave behind.
Dive In: Encouraging Experimentation with Different Weights and Techniques
But understanding is just the first step—the real magic happens when you put that knowledge into practice. So, I encourage all you avid anglers out there to get out on the water and experiment with different weights and techniques. Don't be afraid to try new things and adjust your approach based on what the river tells you. After all, fishing is as much about learning and adapting as it is about the thrill of the catch.
🚩Remember, in the flowing river of fishing knowledge, every pebble of information counts—and weights, it seems, are not just pebbles, but significant stones.
Add-ons: Personal Anecdotes & Product Recommendations
A Tale of Two Weights
Let me share a couple of personal experiences that underscore the significance of choosing and using the right weights in river fishing.
On one occasion, I was fishing for trout in a fast-flowing river. I was using a split-shot weight, but I kept getting snagged on the river bottom. Frustrated, I decided to switch to a sliding egg sinker, allowing the line to move freely through the weight. The result was a more natural drift of the bait in the current, and within a few casts, I had a beautiful trout on the line. This experience taught me the value of adjusting my weight choice based on the river conditions and the behavior of the fish.
On another trip, I was targeting catfish in a slow-moving river. I started with a bullet weight, hoping its streamlined shape would help avoid snags. However, I wasn't getting any bites. I switched to a larger pyramid sinker, which kept the bait firmly on the river bottom, right where the catfish were feeding. Sure enough, it wasn't long before I felt a strong tug on the line, and after a spirited fight, I landed a hefty catfish. It was a powerful lesson in how the right weight can make all the difference in attracting your target species.
Weighty Decisions: Top Picks for River Fishing Weights
When it comes to weights for river fishing, there are several reliable options available.
For split shot weights, the "Removable Split Shot Set" by Water Gremlin is a popular choice. These weights are easy to add or remove from your line, allowing you to quickly adjust your setup based on the conditions.
If you're in the market for egg sinkers, consider the "Egg Sinker Assortment" by Bullet Weights. This set includes a variety of sizes, giving you the flexibility to choose the right weight for your line and bait.
For those interested in environmentally friendly options, the "Eco Pro Tungsten" line of weights is worth a look. These weights are made from tungsten, a non-toxic alternative to lead, and they come in a range of styles and sizes to suit different fishing situations.
🚩Remember, the best weight for you will depend on your specific needs and circumstances. Don't be afraid to experiment with different types and brands until you find the ones that work best for you.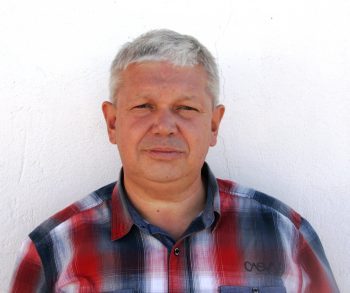 Sergio Smirnoff
Professional fisherman with 40+ years of experience.
Fishing and the ocean is a passion of my life. I am passionate about all kinds of sea fishing: fishing from the shore (spinning, float, baitcasting), from a boat, and spearfishing day and night.
I live in Tenerife (Canary Islands) for the last 10+ years and share my daily fishing experiences on my website. Many years of personal experience as a fisherman and the vast experience of my friends allow me to write professionally on any fishing topics (from choosing a flashlight and equipment to deep-sea fishing).
All of my advice is based on practical real-world experience and will be useful to both novice anglers and professionals.
Read more
about the author.
Affiliate Disclosure: FishReeler.com sometimes gets paid for listings, through sponsors or affiliate programs like Amazon, Ebay, Cabelas, Bass Pro Shop, Shimano, Daiwa, Rapala, Renn, Okuma, KastKing, etс. Clicking a link helps keep FishReeler.com free, at no extra cost to you!
About the author: Each article is verified by the fishing expert Sergio Smirnoff. The articles are written by professional and amateur fishermen with 20+ years of fishing experience.
Note: The views and opinions expressed in this article are those of the authors and do not necessarily reflect the official policy or position of any agency. The articles are for informational purposes only, share your opinions in the comments and join the fishing discussions, let's share our fishing experiences together!