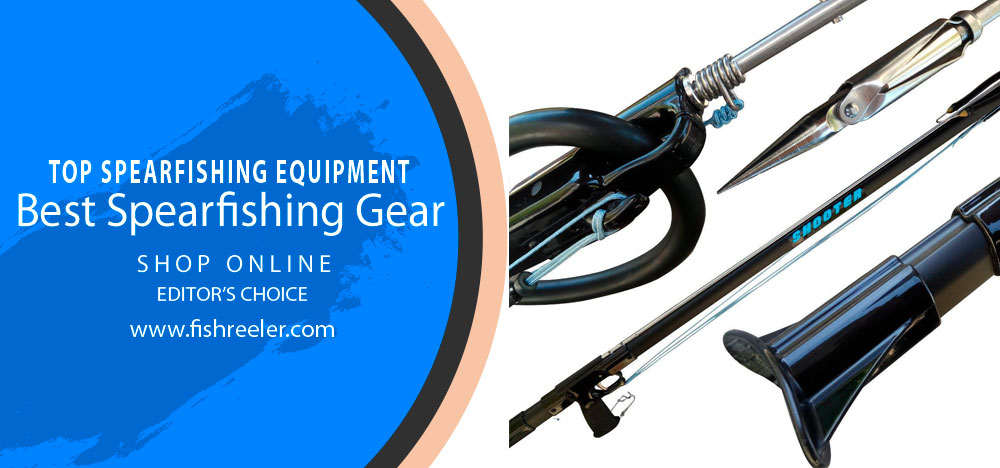 Our Selection Best Spearfishing Gear & Equipment for Beginners
I will present you with the required classification of spearfishing equipment. A complete overview of equipment, all types of guns, accessories, and auxiliary equipment. In this review, I will show you budget equipment that will fully allow you to pursue your hobby without unnecessary overpayments.
There are various types of recreational fishing:
Fishing from the shore with a rod.
Boat fishing.
Bowfishing bow.
Spearfishing.
1# Spearfishing Gun / Riffe Spearfishing Gear
How to choose the right gun? The earliest spearguns were made of wood with rubber bands. Today, with the development of new technologies and inventions, pneumatic spearguns, hydropneumatic guns, spring type, and even pistol versions have appeared. My article will help you understand the gear and get started choosing the best weapon for your needs. Today the market is dominated by two main types of shotguns – pneumatic and belt-driven (Band-Powered Guns). Of these two types of shotguns, the most popular on the market are belt-driven shotguns. They are silent when fired and very easy to maintain in case of repair. Spearguns can be classified into three types:
European Style Spear Gun.
Rail Speargun.
American-Style Speargun.
Band guns are very popular all over the world. They are powerful, accurate, virtually silent when fired. Shooting from this gun can be increased by adding additional straps, which the diver can charge one at a time, allowing for a high aggregate power. For belt-driven guns, the dimensions are measured from the muzzle to the handle. Popular lengths are 50 cm, 75 cm, 90 cm, 100 cm, 110 cm and 130 cm. The barrels on tape-drive guns are made from aluminum, carbon fiber, or wood. No special loader is required to load the handgun, but it is recommended that the diver wear gloves and a chest pad for protection.
When it comes to spearguns, there is a huge variety. Every day, manufacturers around the world spend millions of dollars to innovate and develop the perfect spearfishing weapon. It should be remembered that every gun has its pros and cons, and what it really boils down to is that there is no one gun that fits all conditions, all species, or all divers. Know before buying and take the time to make the right choice based on your needs, realizing that ultimately the diver must have a choice of rifles to be effective in all conditions. The full report and reviews on spearguns can be read here – Best Speargun for Beginners.
Mares Sniper Alpha Speargun for Free Diving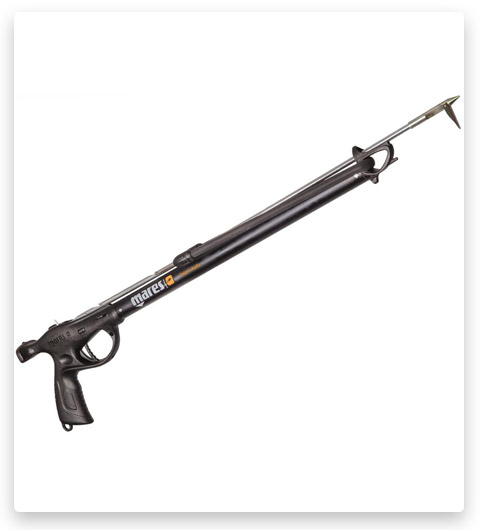 SEAC New Sting Sling Speargun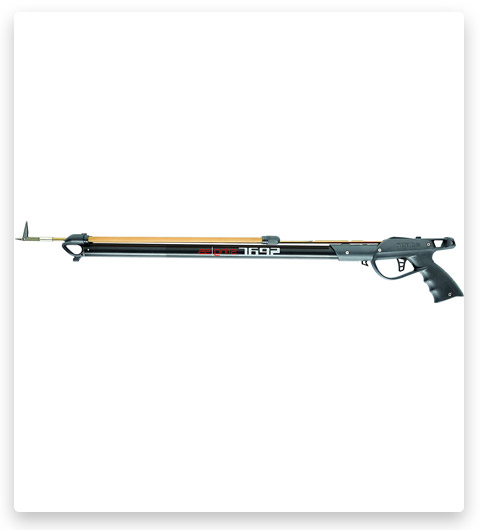 AB Biller Wood Mahogany Special Speargun 42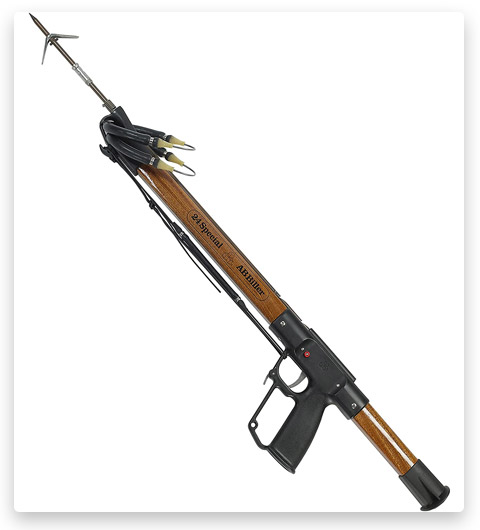 BEUCHAT Marlin Elite Speargun for Spearfishing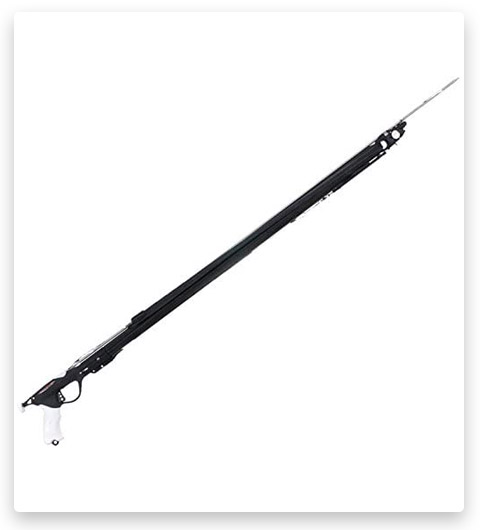 Hammerhead Mini Spearguns Proteus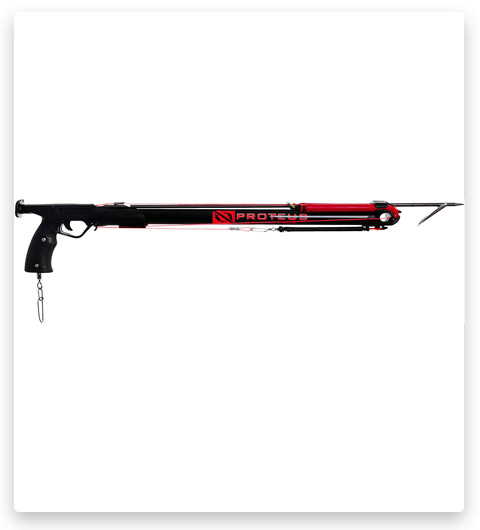 1.1# Spearfishing Shafts (Spears)
Shafts from 6 mm to 9 mm are available in stainless steel, spring (hardened) stainless steel, or galvanized steel. Material:
Stainless steel is the best of these materials for resistance to corrosion, but it is also the material that bends with the least amount of force.
Galvanized steel is stronger, but even galvanized steel will rust after a short exposure to saltwater.
The best compromise is hardened stainless steel.
Scuba Choice One Piece Spearfishing Fiber Glass Pole Spear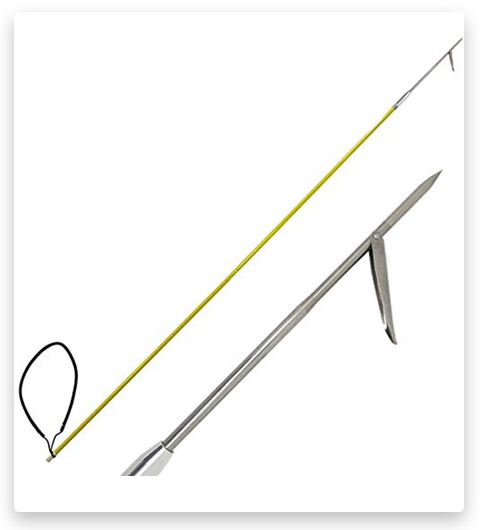 Scuba Choice Fiber Glass Travel Two Piece Spearfishing Pole Spear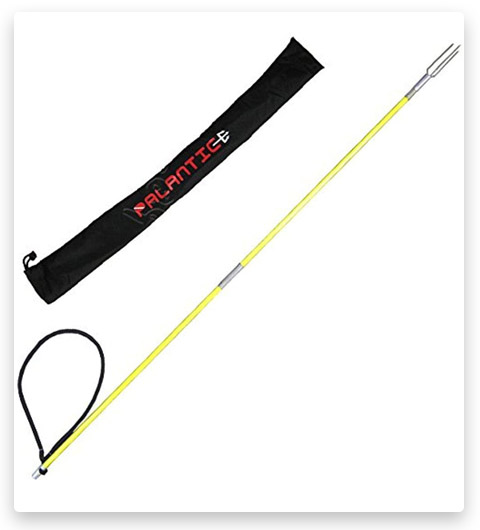 Evolve Carbon Fiber Travel Pole Spear for Spearfishing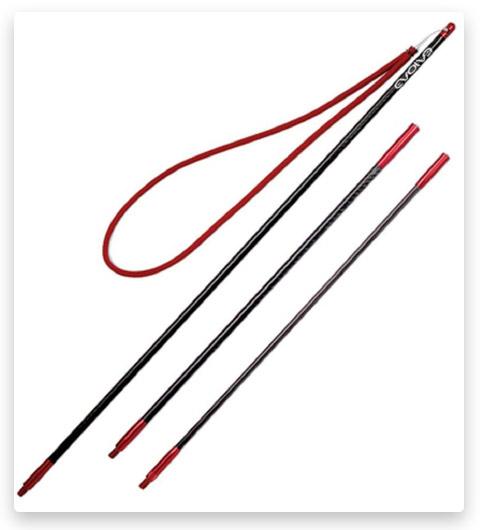 1.2# Tips / Points
Tip. The most common shaft end is a single notch (flopper) with a point cut directly into the shaft. The flopper prevents the fish from jumping off the boom, provides retention after penetrating the fish, and then sits perpendicular to the fish's body and prevents the rod from sliding back through the hole. There are also threaded rods that fit the variety of spearheads commonly available on the market.
Most tips are available in "rock point tip" and "tri-cut points" and are recommended for fish with thicker skin and scales. A pencil point is recommended for thinner skins where the only perforation is required. The disadvantage of triple serrated tips is that they are more susceptible to damage when hitting stones or other hard surfaces and will bend and blunt much more than pencil-nose tips.
nekii Slip tip with Cord for Spearfishing Spear Gun with 6 mm Threads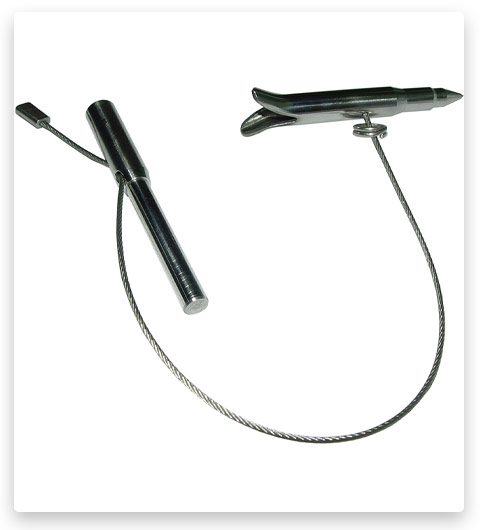 SEAC Harpoon 2 BARBS Speargun Tip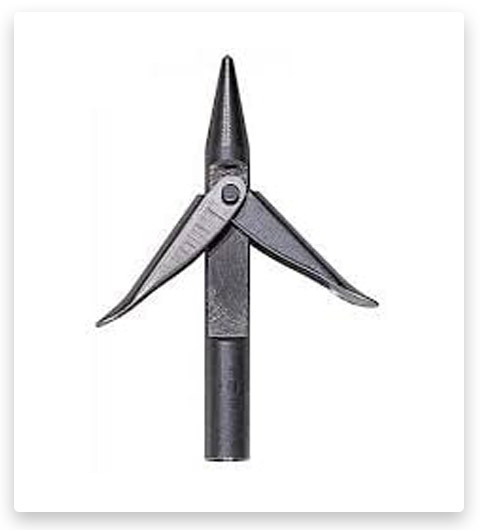 Scuba Choice Spearfishing Pole Spear Tip Single Barb Head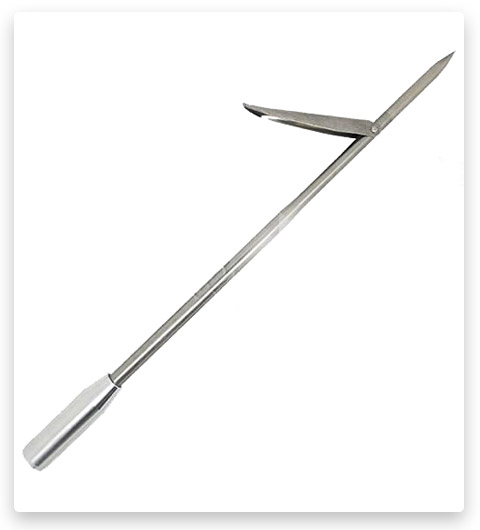 Scuba Choice Spearfishing Pole Spear 3 Prong Tip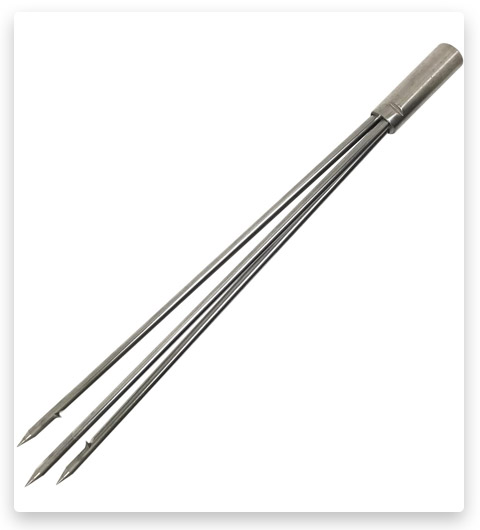 Scuba Choice Spearfishing Pole Spear Hawaiian Sling with 3 Prong Harpoon Tip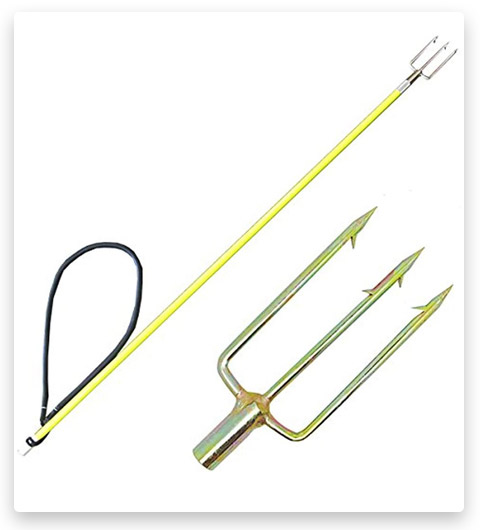 Scuba Choice Spearfishing Twin Barb Double Wing Pole Spear Tip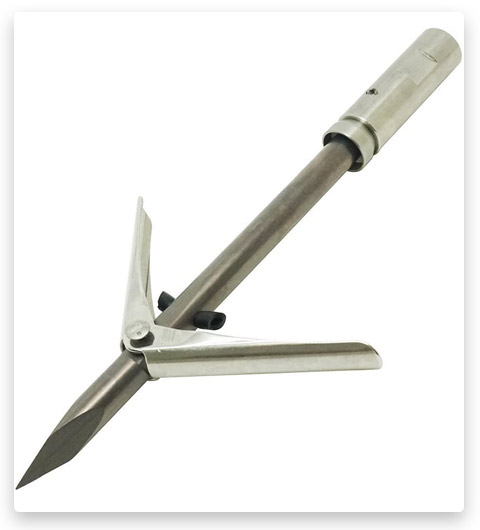 Scuba Choice Spearfishing Lionfish Pole Spear Tip 3 Prong Head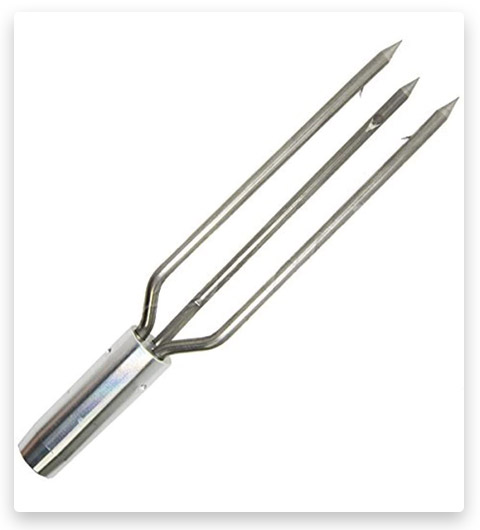 Scuba Choice Spearfishing Lionfish Pole Spear Tip with 6 Prong Head Paralyzer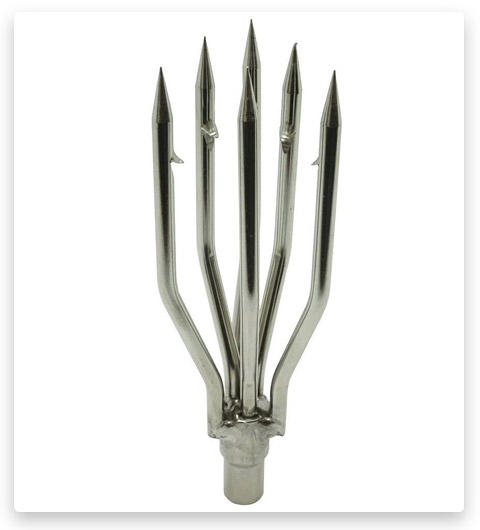 1.3# Speargun Bands (Rubbers)
The strength potential of the tape is influenced by two factors: tension and diameter. Adding additional bands increases the power potential. The straps are often made of latex and come in 9/16, 5/8, and 3/4 inch diameters. Divers prefer to buy their own material and fit on their own wishbones.
Spearfishingworld Store Rubber for Spearfishing Speargun Band/Sling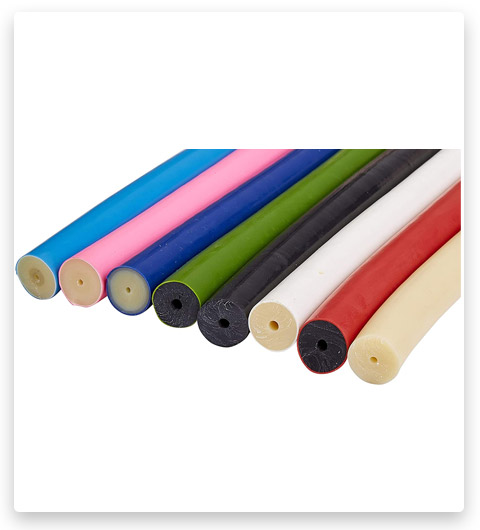 Spearit Speargun Band/Sling Latex Primeline Rubber Tubing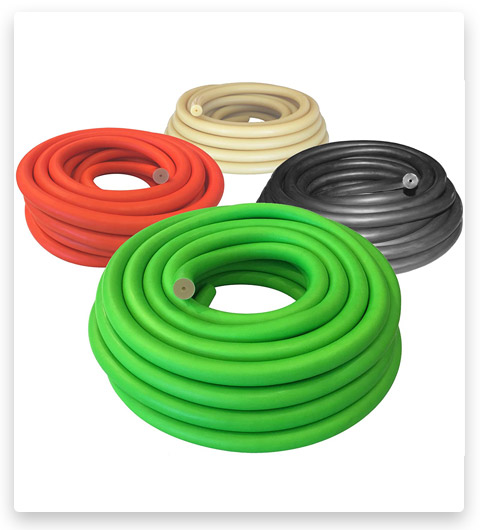 Spearit Premium Speargun Band with Stainless Steel V Wishbone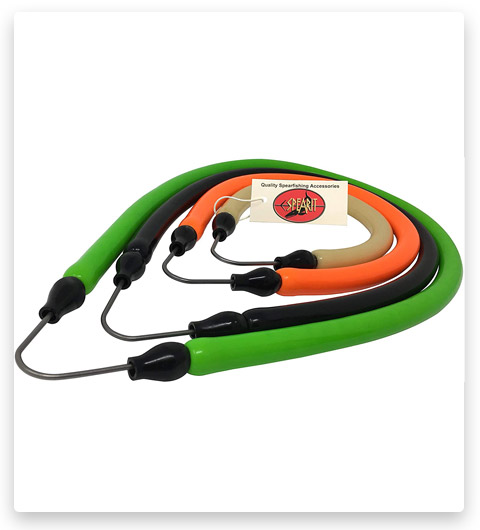 Cressi Competition Elastic Band for Underwater Speargun: Parallel Bands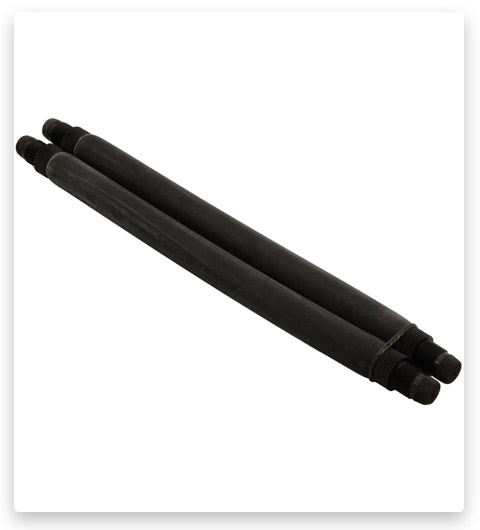 Spearfishingworld Custom Speargun Bands with Pre – Tied Spectra Wishbones
Hammerhead Spearguns Metal Wishbone Bands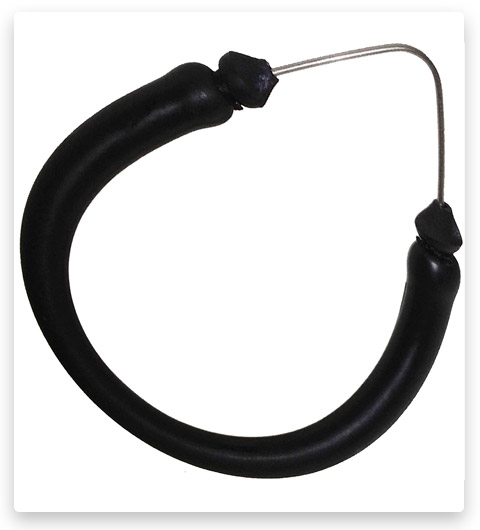 1.4# Speargun Bungee
Speargun bungees are compatible with the monofilament line. Includes elastic band and 350 or 750 lb. twist lock. This elastic construction allows the elastic bungee to dampen the recoil of the shot and drain the energy of the fighting fish. Its quick-release hinge lock system allows tangle-free shooting and easy retrieval of caught fish.
Scuba Choice Speargun Shock Cord Bungee with Pigtail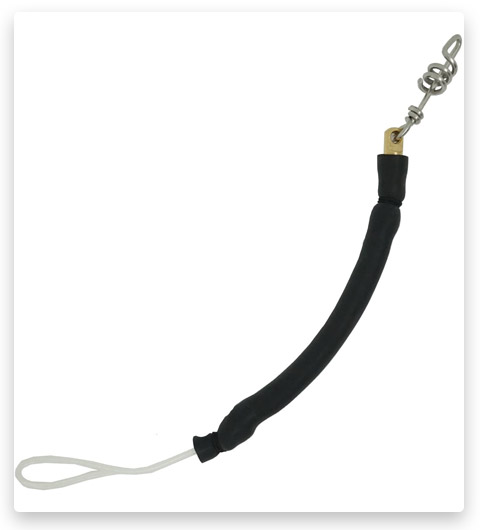 DOWN UNDER OUTDOORS Heavy Duty Speargun Bungee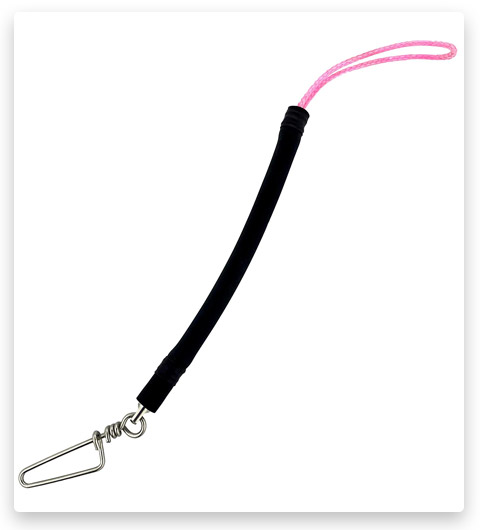 Spearfishingworld Bungee for Speargun Shooting Line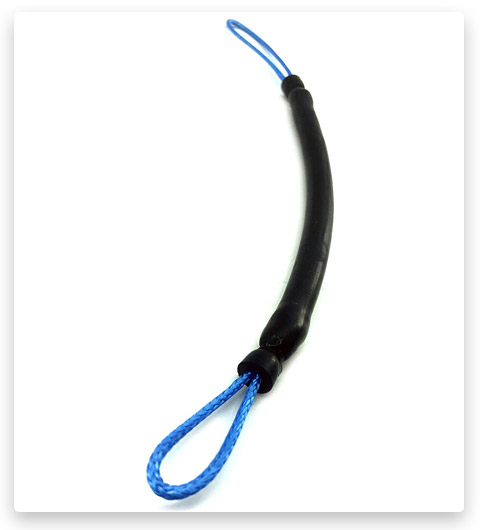 JBL Bungee with Swivel Lock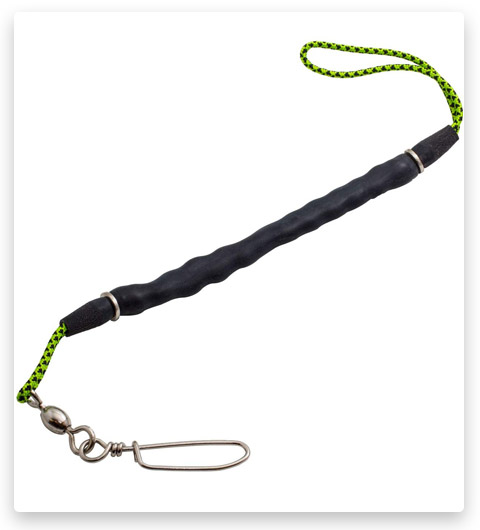 Spearit Super Shockcord/Bungee with Snap Swivel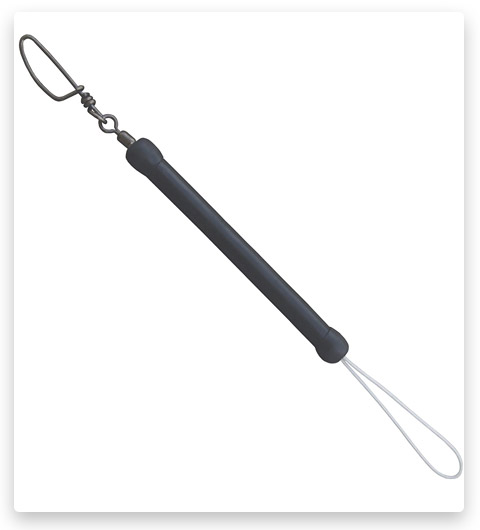 Storm Spear Gun Cord Retriever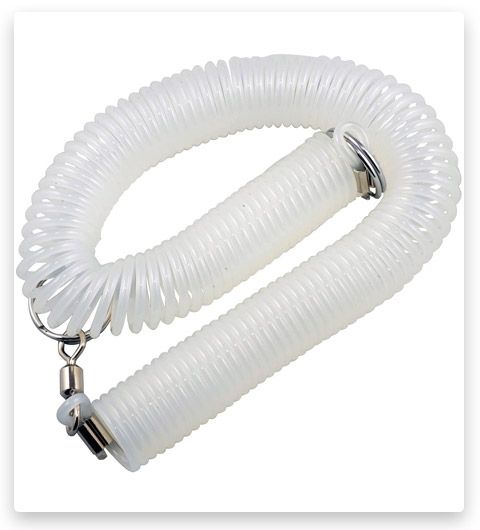 Marine Sports Coil Accessories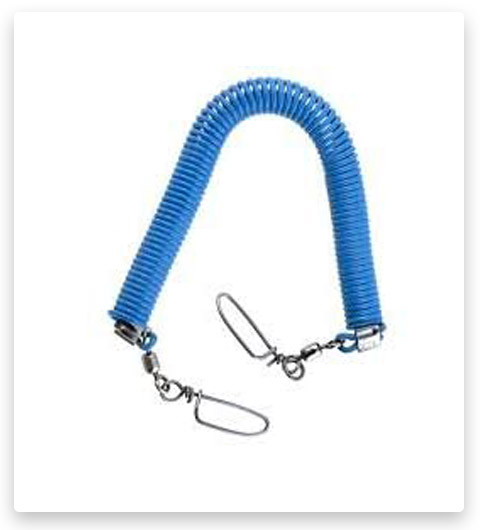 1.5# Spearfishing Line / Shooting Line
The line attached to the shaft of the spear is called the shooting line. Shooting can be attached to a gun, a reel mounted on a gun, or to a floating line. Weight is critical when choosing a line as an easy line means less drag. Shooting lines are usually made of nylon, kevlar, monofilament, and stainless steel wire rope. Other options include braiding, waxing, and covering.
Typically, harder lines will prevent tangling. Keep in mind that the weakest link in the firing range is always the anchor point. Nylon and monofilament slings are suitable for most situations. They are durable and will last a long time. While cables can rust or get damaged earlier than nylon and monofilament, they are essential for great play.
BEUCHAT 2.2 mm Triple Jacket Spectra Line for Speargun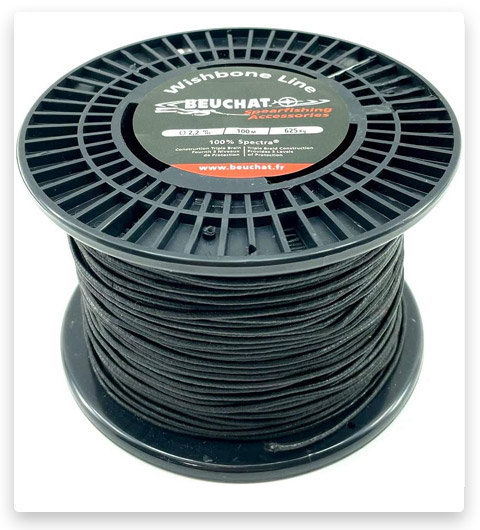 SGT KNOTS Spectra Cord Speargun Line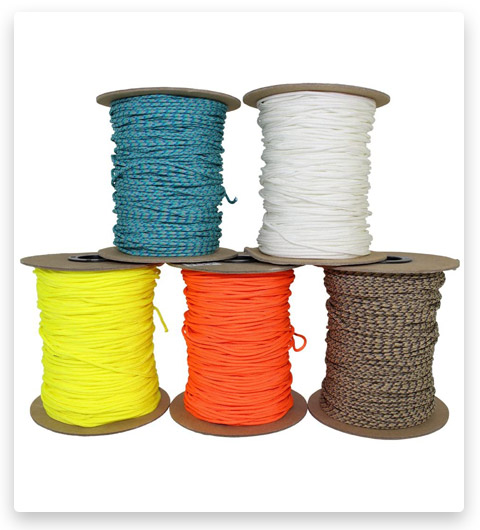 SpearfishingWorld Diamond Braid Polypropylene Float Line for Spearfishing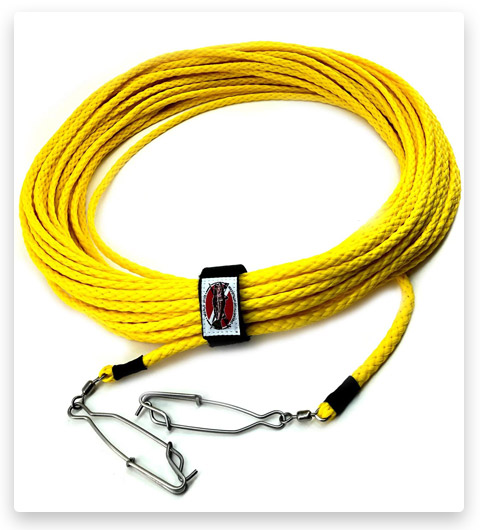 Spearfishing World Foam Filled Diamond Braid Polypropylene Float Line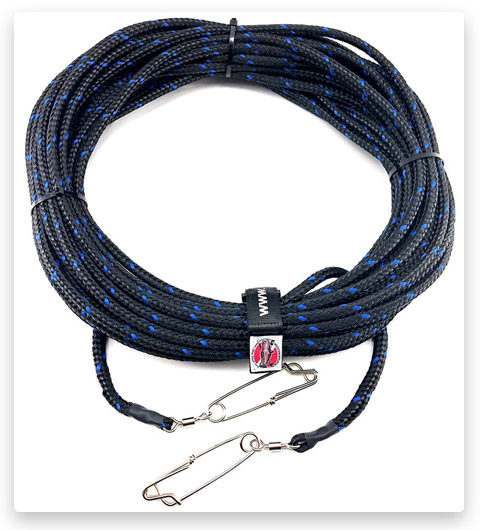 Spearfishingworld Speargun Reel or Shooting Line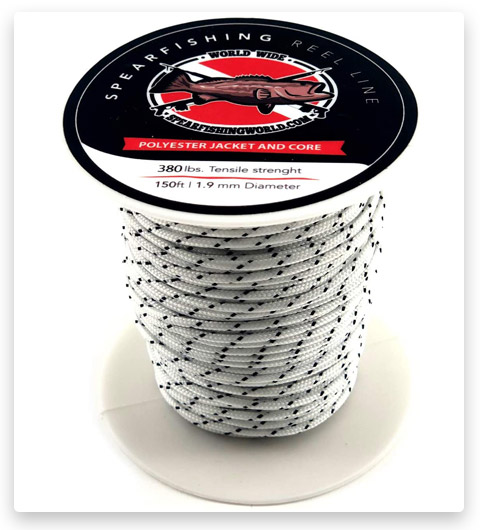 emma kites 100% UHMWPE Braided Polyethylene Cord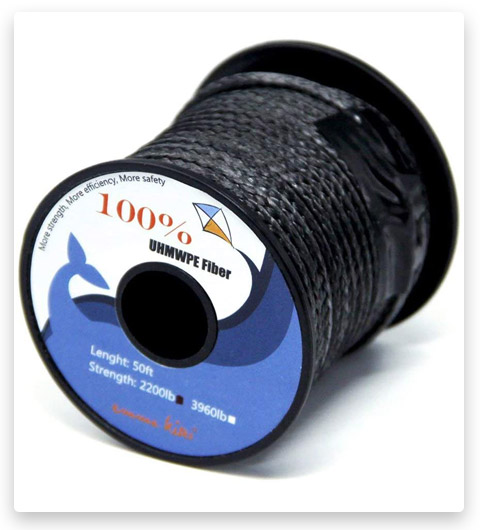 BEUCHAT 2.2 mm Triple Jacket Spectra Line for Speargun Band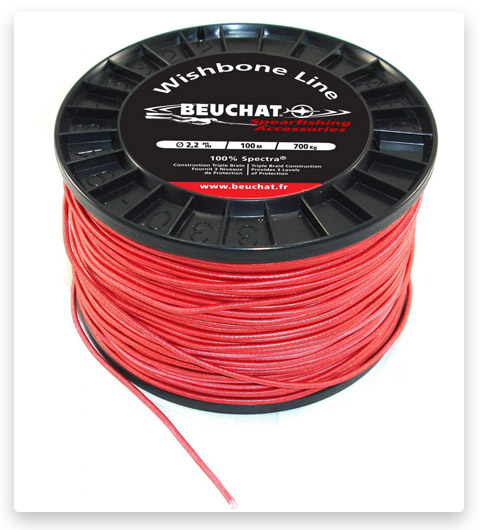 1.6# Speargun Reel
The main purpose of a reel on a speargun is your safety. A line wound on a reel performs a safety function. There are different situations underwater: you hit a large trophy, the harpoon flies away under the snag, or any other case when the length of the working line is not enough to float up without letting go of the gun. A shotgun without a reel has to be thrown because life is more important. If there is a coil on the gun, then you calmly float up, etching out the line. When fighting a large trophy, the coil is simply necessary, after hitting a large specimen, you can float to the surface and there you can calmly work with fish. Now a few words about what coils are. Their main difference is in the type of line winding: horizontal (the line is wound on a coil in the horizontal plane) and vertical (the line is wound on a coil in a vertical plane).
Pelengas Speargun Reels 75mm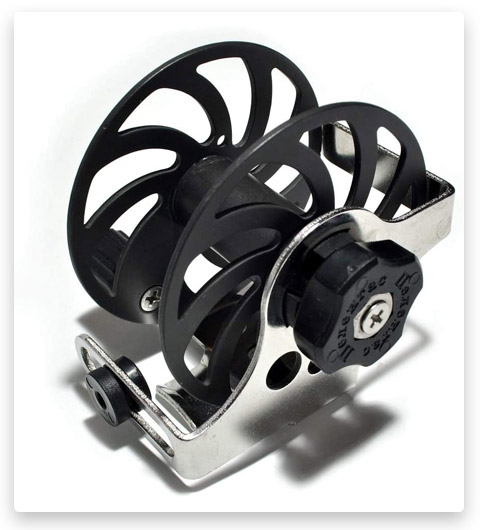 Hammerhead Spearguns Remora REELS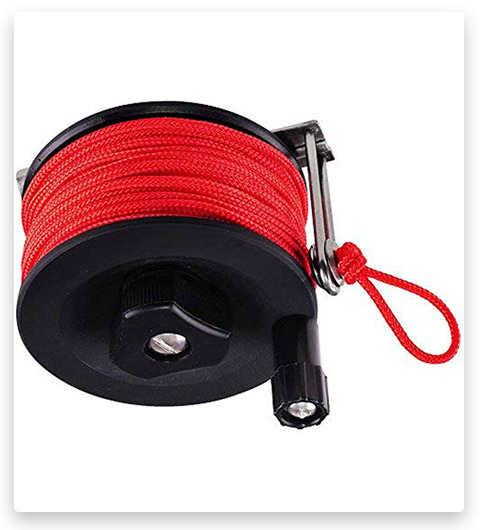 Best Speargun Reel for Spearfishing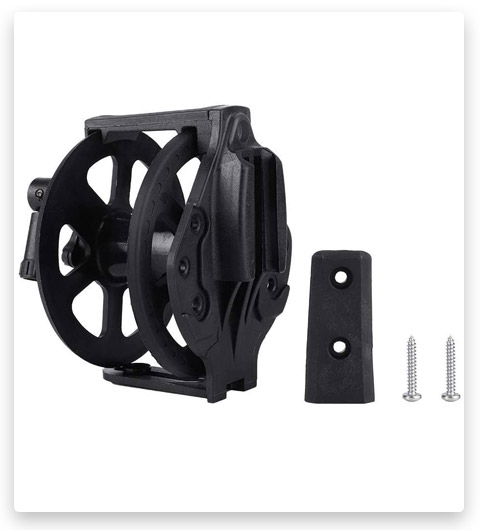 Pelengas Spearfishing Speargun Reel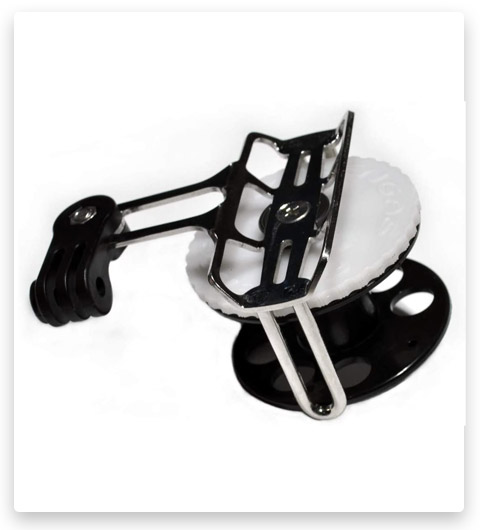 JBL Spearfishing Profile Line Reel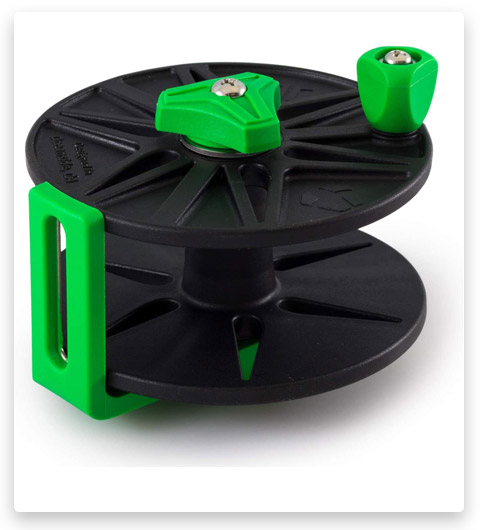 Pelengas Spearfishing Speargun Reels PRO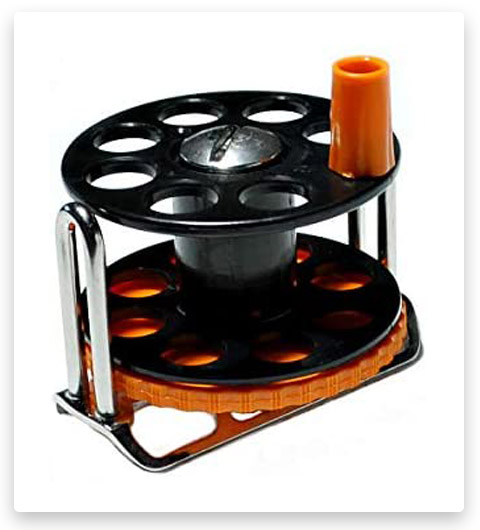 Delaman Fishing Reel Split Type Reel for Spearfishing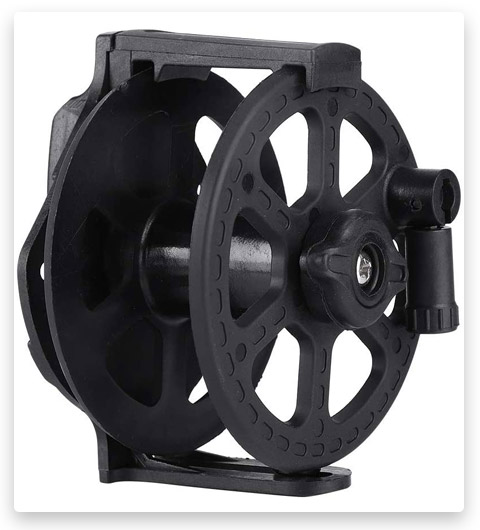 Rob Allen Vecta 50M Composite Speargun Reel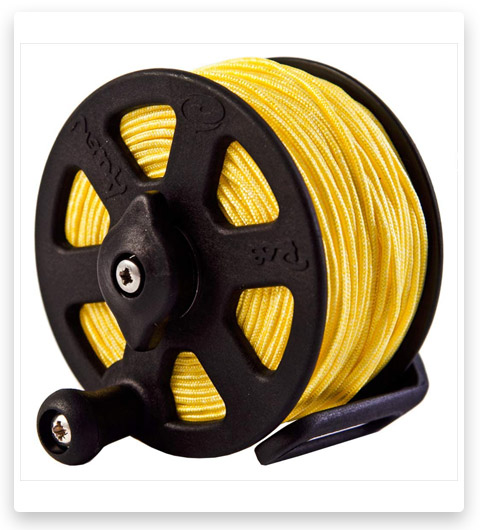 1.7#  Hydro Seal Aqua Plugs
Swimming earplugs are a special accessory designed to protect your hearing from water. Most often, they are worn in the pool, however, you can take earplugs with you during a trip to the pond. The structure of the ear canal is individual for each person. For some people it is straightforward, for others it is winding and non-standard. With this structure, water can stagnate inside the ear, and this is a direct health hazard. Swimming earplugs are designed to keep water from entering the body. In the manufacture, various materials are used with certain characteristics (elasticity, practicality, safety). It will not be difficult to buy them, they are sold in any pharmacy at an affordable price.
JBL Spearfishing Hydro Seal Spearfishing Freediving Plugs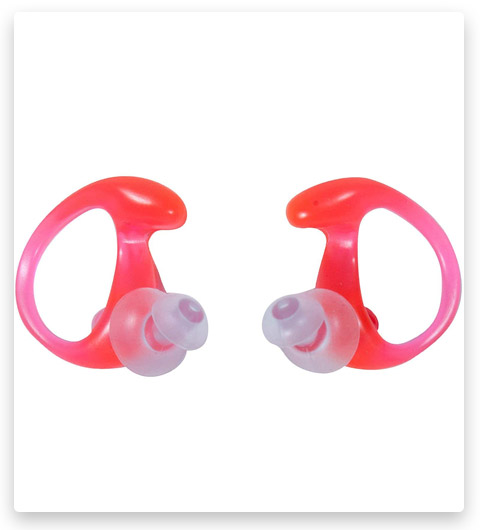 ADV. SOUND Eartune Aqua Swimmer Ear Plugs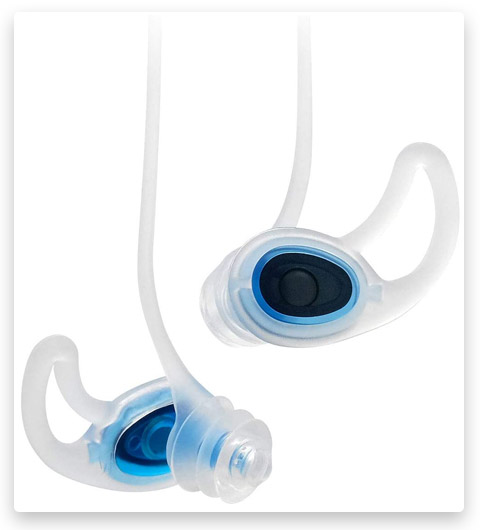 Speedo Unisex Swim Training Ergo Ear Plugs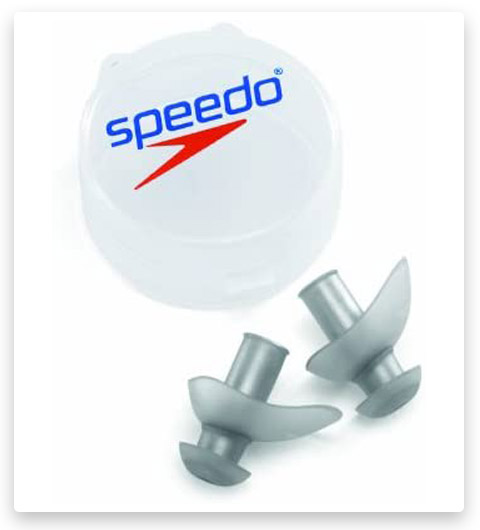 2# Spearfishing Gear Bag / Backpack for Freediving and Spearfishing Gear
Cressi Speargun Protective Bag for Spearfishing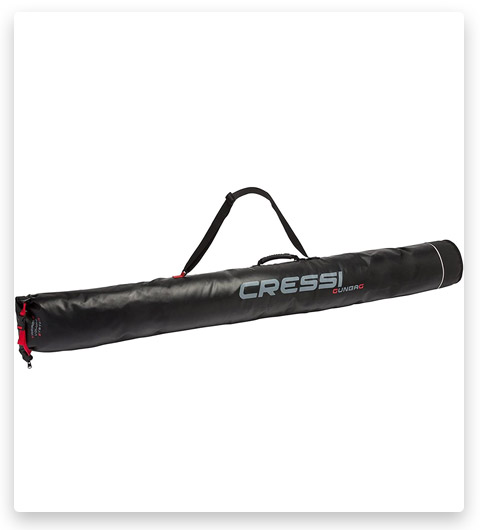 Mares Attack Gun Bag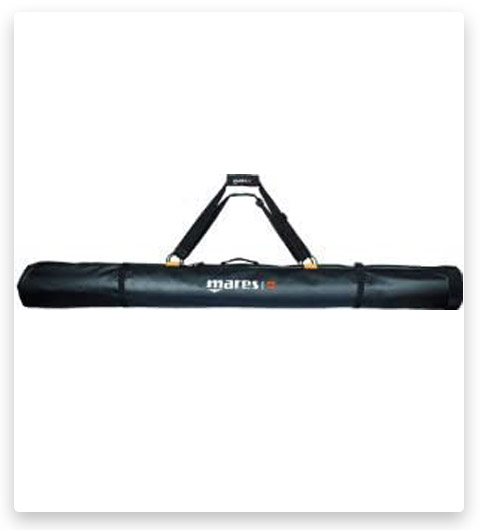 JBL Padded Speargun Freediving Spearfishing Gear Bag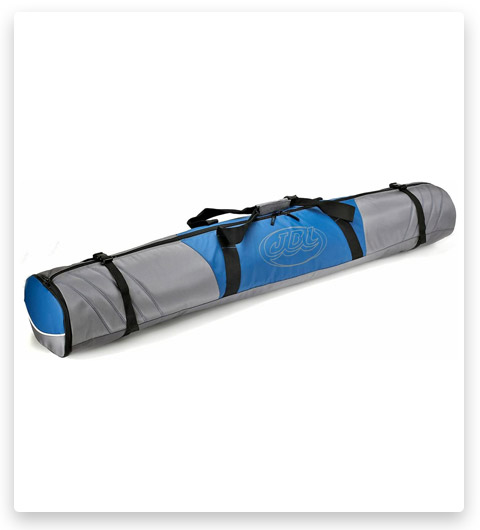 Riffe Stash Fin Gear Bag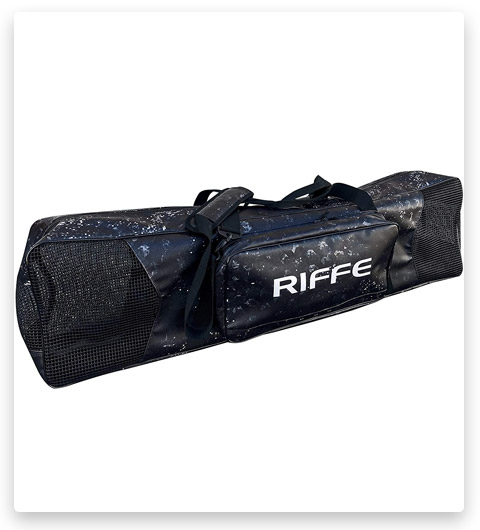 Cressi Waterproof Bag for Scuba and Freediving Equipment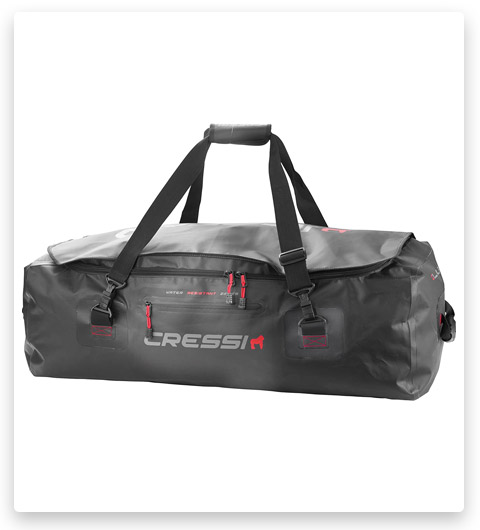 PROMATE Backpack Style Bag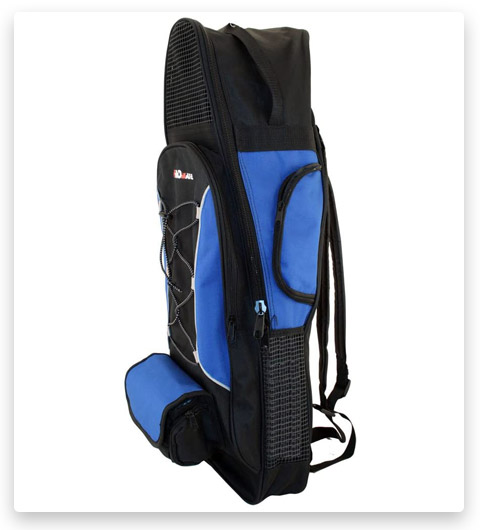 Mares Cruise Scuba Snorkeling Mask Fin Snorkel Gear Bag Backpack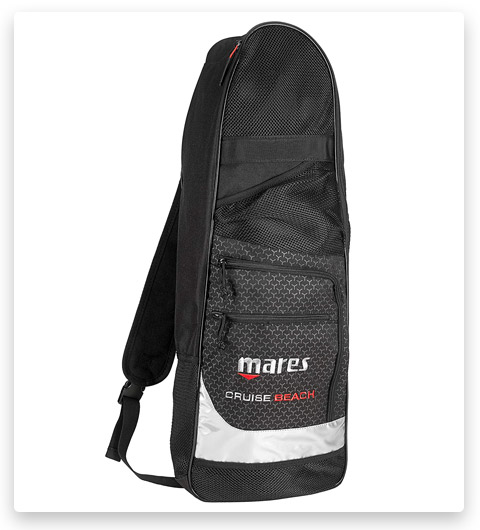 3# Spearfishing / Wetsuit, Neoprene Wetsuit / Full Body Diving Suit
Wetsuits come in a wide variety of styles for swimming, spearfishing, diving, and other water sports. And each of them has its own characteristics – in the type and thickness of the fabric, cut, method of processing seams. In active water sports, a wetsuit is needed so that a person can stay in the water longer without the risk of hypothermia. It protects against wind, sun, cold water, jellyfish burns, and more. Today, a wide variety of types of wetsuits are presented, ranging from dry to wet and protective models. All of them have their own characteristics, differ in cut, scope, operating conditions. Let's consider the most common ones:
Dry-type of wetsuits – a special suit maximally protected from water penetration into the product. Dry-type models are equipped with waterproof zippers, protective necks, and arm cuffs. The main material is rubber, fabric, neoprene. Great for diving in ice water and hunting underwater.
Wetsuits are an excellent choice for shallow diving and diving. The peculiarity of such products is the possibility of water penetration under the upper suit layers of neoprene. This allows for a long time to keep the heat emanating from the body of a person diving underwater. The foam material is used for the production of wet models. Such equipment is not recommended for immersion in cold water.
Semi-dry wetsuits – products that have absorbed all the advantages of wet and dry analogs. They are elastic, easy to put on, reliably, and tightly fit to the diver's body, provide comfort and high-quality sealing. The increased water resistance of the material allows the diver to stay in the water for as long as possible.
Dyung Tec Wetsuits Spearfishing Full Suit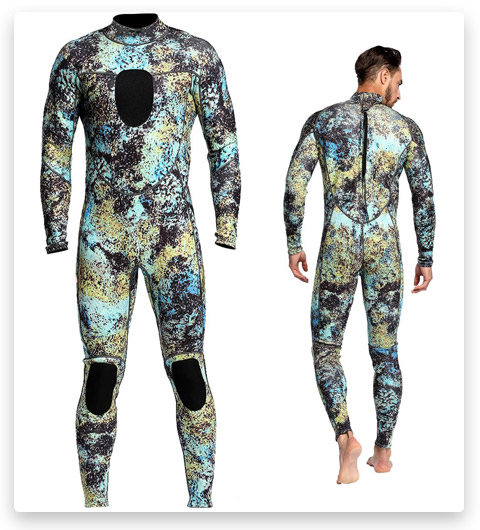 Hevto Wetsuits Guardian 3mm Neoprene Full Scuba Diving Suits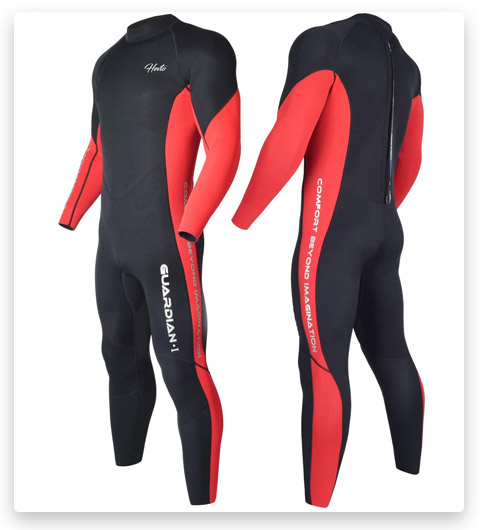 Cressi Apnea 2-pcs Freediving Spearfishing Wetsuit, Jacket & Pants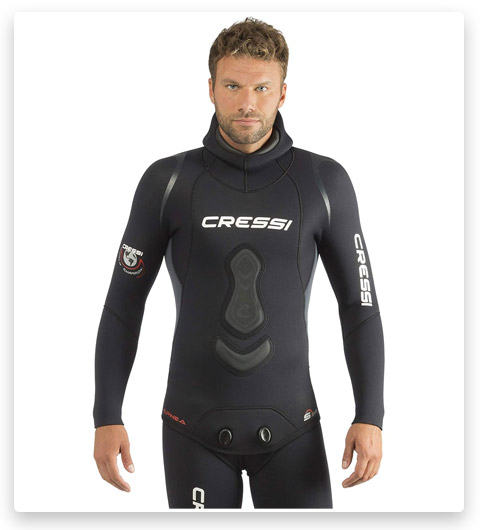 Nataly Osmann Camo Spearfishing Wetsuits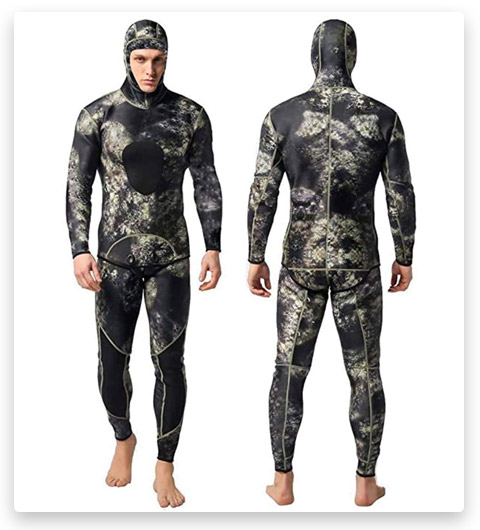 MAKO Spearguns Spearfishing Wetsuit 3D Yamamoto Reef Camo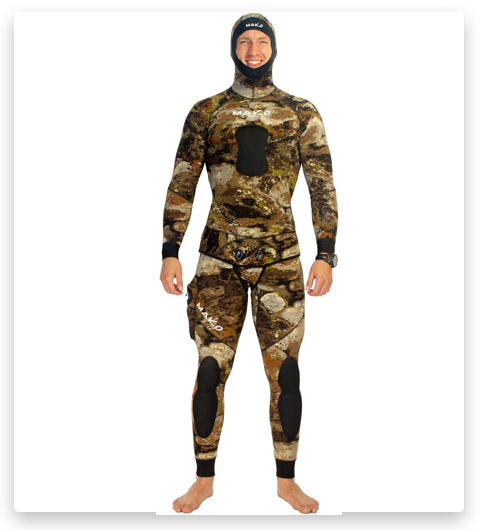 REALON Spearfishing Wetsuit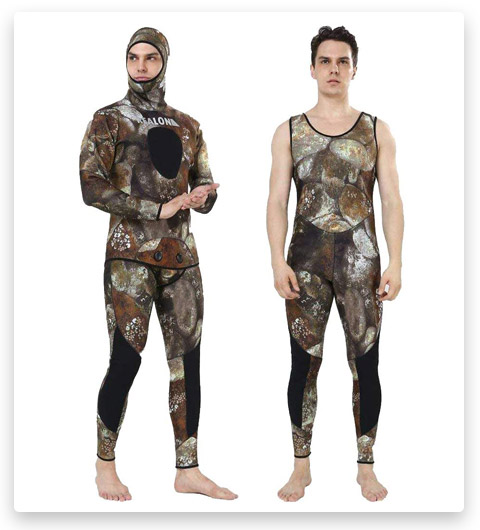 Seac Pirana Men's Apnea Wetsuit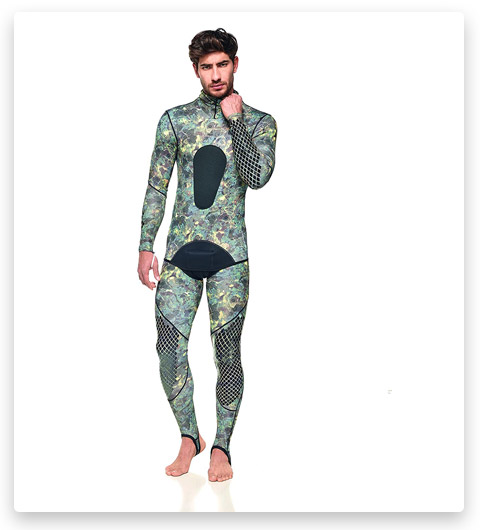 4# Diving Gloves  / Spearfishing Gloves
But equipment for spearfishing, in addition to a wetsuit, implies the obligatory presence of gloves. They will not only protect your hands from damage, for example, by the fins or teeth of fish, but will also prevent the gun from slipping out of your fingers. The main differences between gloves. Spearfishing gloves differ in several ways:
In shape (three-toed and five-toed);
By the material from which they are made;
By the type of manufacture (glued or stitched).
Cressi Camouflage 2mm Elastic Neoprene Spearfishing Gloves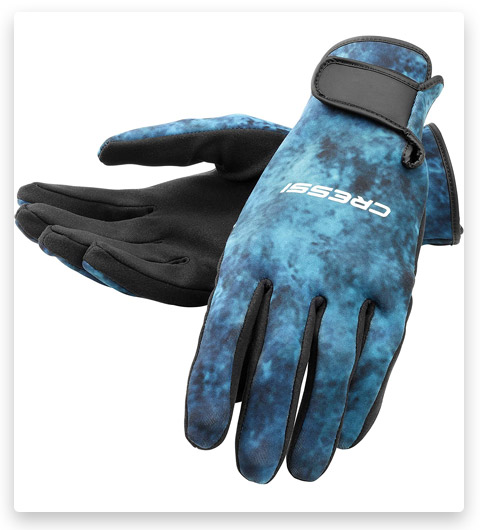 Lobster Kevlar Gloves for Spearfishing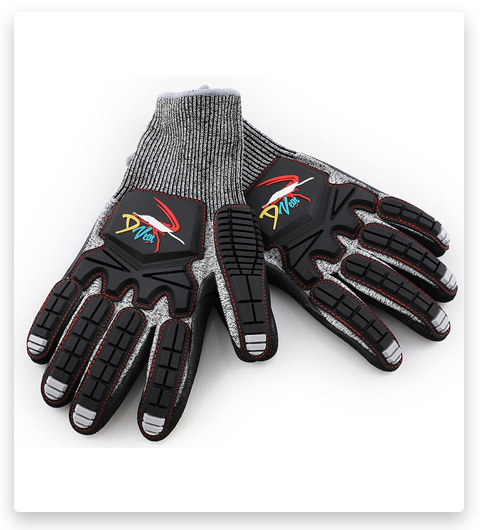 BPS Double-Lined Neoprene Wetsuit Gloves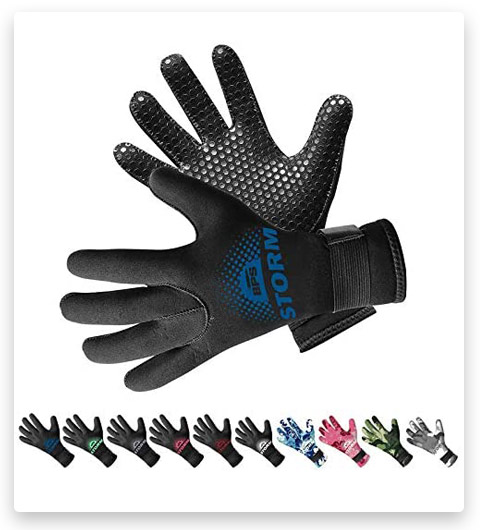 SpearPro Dyneema Gloves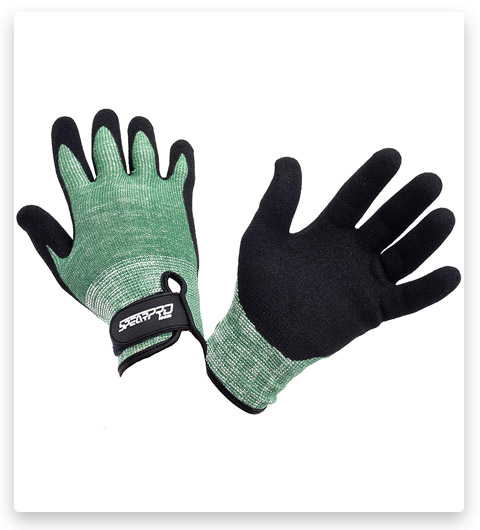 UJGYH Gloves Diving Wetsuit Gloves Anti-Slip Flexible Thermal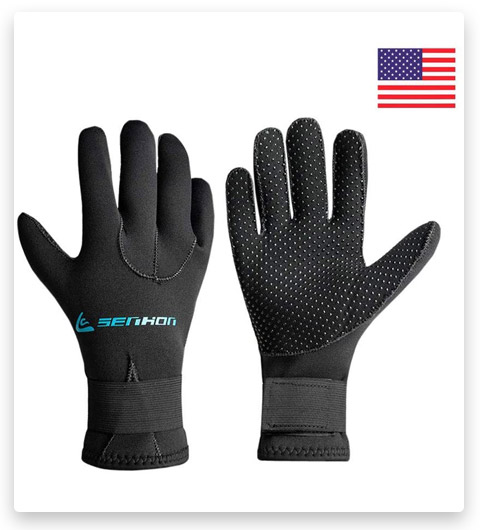 5# Scuba Fins / Scuba Diving Fins
The fins help the swimmer swim faster without tiring the legs, and the diver can dive deeply for rare pearls and large crabs. Experienced divers note that the best manufacturers of goods are: Cressi, Mares, Scorpena, Omer, Leaderfins, Sporasub. Rescue service representatives give good reviews of the products of these brands.
Types of fins and their characteristic features:
Diving. Interesting, beautiful, available in many worlds. Diving fins are often worn over neoprene socks or aquatics because they feature an open heel. The leg in such models is fixed with straps. But this feature is optional. So, for example, in warm waters for convenience, you can use the closed heel version.
Spearfishing. Fascinating, recklessly, you can practice both at sea and on rivers and lakes. A characteristic feature is a closed heel on the fins. The reason is to avoid clinging vegetation to the lashing straps when the heel is open when chasing prey through the water. Although this feature is also not fundamental when choosing. It should also be borne in mind that fins for spearfishing should provide more maneuverability than for diving.
Snorkeling. Beach fun with a mask and a snorkel familiar to many from childhood, nowadays supplemented by the opportunity to take beautiful photos and videos of the underwater world. And since you often have to get to the beach on foot or with other things, the main characteristic of snorkeling fins is their weight and dimensions, so that they can easily fit into a bag and/or do not take up much space among other things.
Baby. As with everything for children, a lot of requirements are also imposed on fins, which can be considered their features. They are often made of soft silicone and/or rubber, as children's muscles are not yet ready for tougher materials. Appearance and color are also of great importance for both the child himself and the parents because the bright color is easier to notice when swimming in open water and, thus, not to lose sight of the little swimmer.
For swimming. This is a collective image of fins that can be used both in the pool and in open water. They are often short and medium in length, made from all possible materials (silicone, rubber, plastic, carbon).
Cressi Adult Powerful Efficient Open Heel Scuba Diving Fins
SEAC Shout Long Fins for Scuba Diving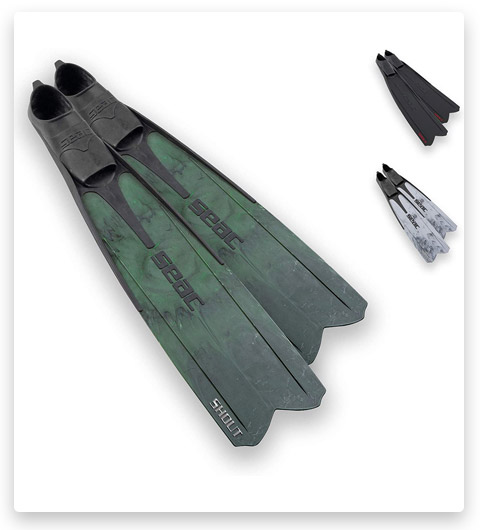 Seac Motus Italian Design Long Blade Fin for Spearfishing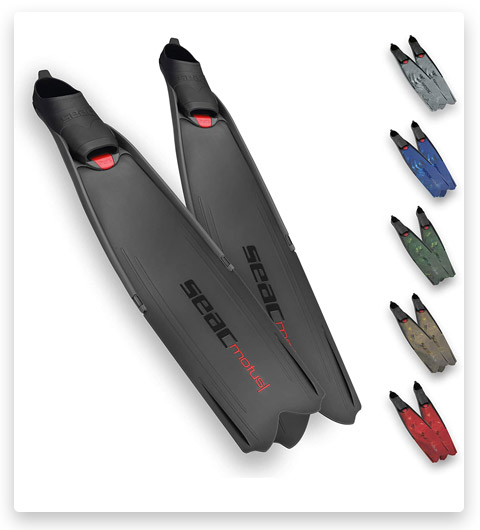 Cressi Adult Snorkeling Full Foot Pocket Fins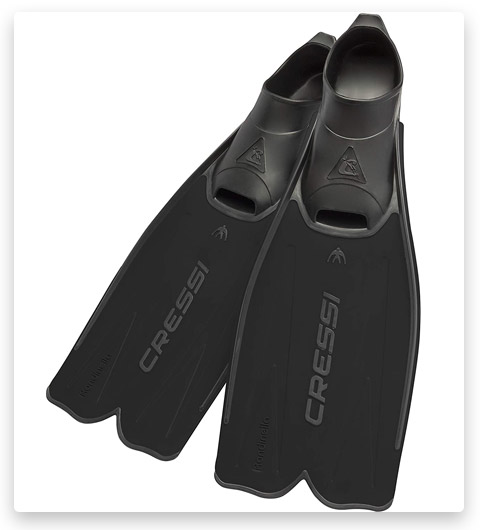 Cressi Lightweight Well-Balanced Open Heel Scuba Diving Fins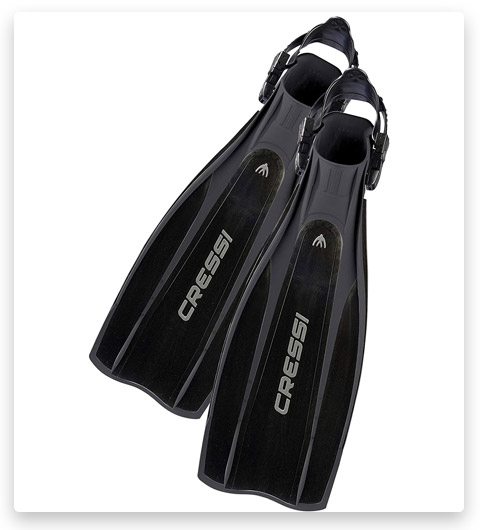 Greatever Snorkel Fins Adjustable Buckles Open Heel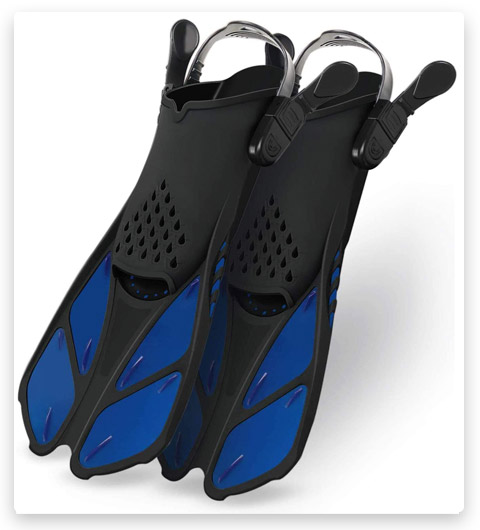 Cozia Design Adjustable Swim Fins with Neoprene Water Socks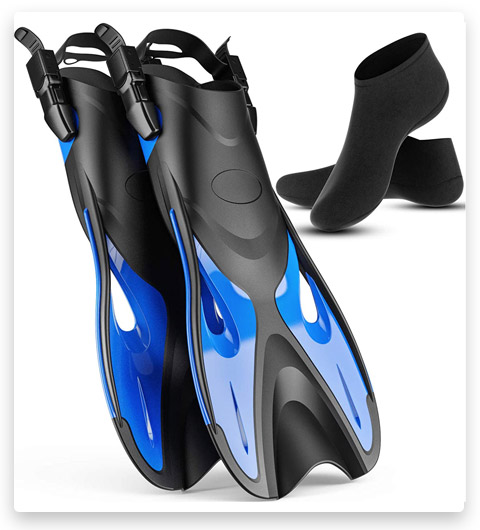 FINIS Long Floating Fins for Snorkeling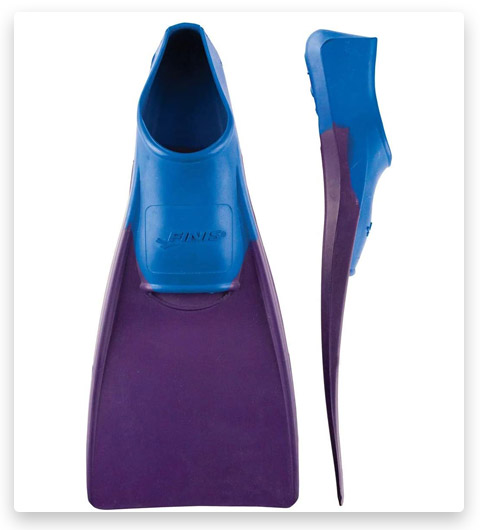 Seavenger Torpedo Snorkeling Fins for Travel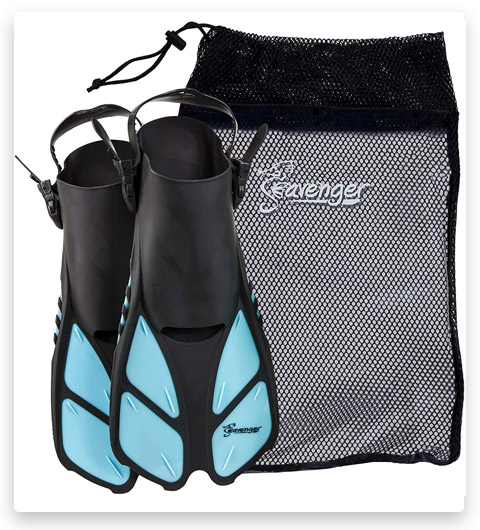 Atomic Blade Scuba Open Heel Fin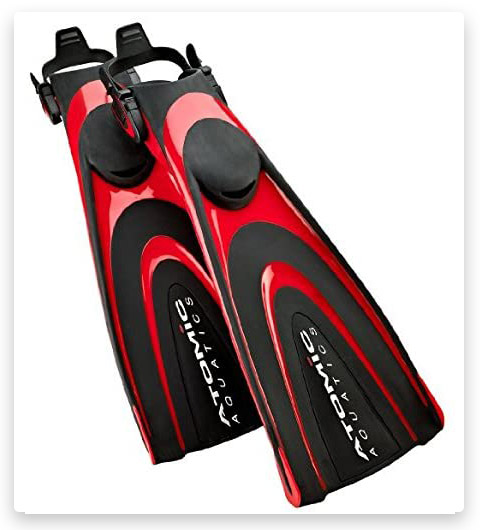 CAPAS Swim Fins Travel Size Short Adjustable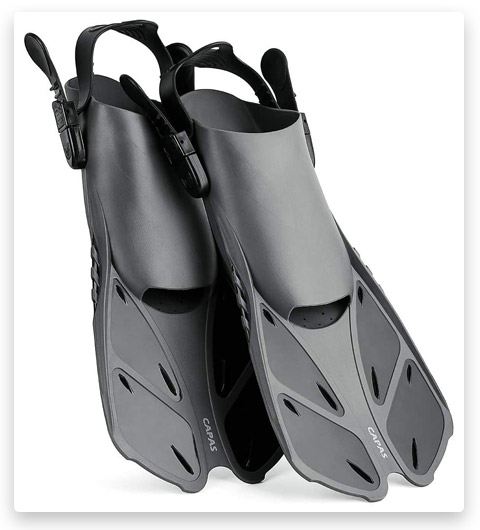 Mares Avanti Quattro Plus Open Heel Bungee Strap Fin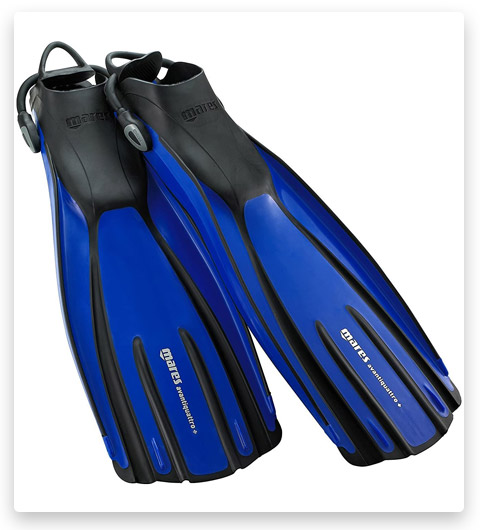 Scubapro Twin Jet Max Scuba Diving Fins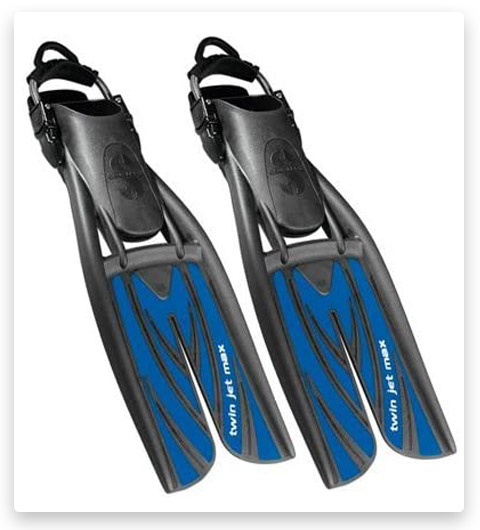 6# Diving Socks / Water Socks / Neoprene Socks
This piece of equipment has few functions, only two: thermal insulation and reliable protection of the lower limbs. In other words, the socks protect the feet from the cold, thereby making the stay underwater more comfortable, and from mechanical damage, which the trick can get by wading through thickets of aquatic vegetation, driftwood, and stones. In addition, unprotected legs can rub blood on the fins' galoshes, if they are not matched. Friction is hardly felt in the water, its result is usually found already on the shore.
Varieties:
Cheap neoprene socks with nylon coating or nylon and open-pore combination. Tricks are jokingly called their felt boots. They adhere well to the skin, are elastic, and do not bind the legs. But, despite this, they are not particularly popular with advanced hunters, since they have a number of significant disadvantages. To put on socks with an open pore, you will need a soapy solution, in addition, such a product is not highly durable. In particular, many are unhappy with the rapid shrinkage of the material. This class includes KatranGun Hunter, Scorpena, Marlin, Mares Camo Brown, and a number of others.
Anatomical models with obturation (special neoprene insert) are less bulky than the previous version, fit the leg tightly, heat better, fit well in fins, and are produced for left and right legs. Thanks to special material, the tightest connection with the wetsuit is achieved. With socks like this, water never gets under it. True, they also have a problem with putting on. If pulled like a regular jersey, it can easily tear. Some tricks got used to turning out such socks, and then simply roll them onto the foot. The most common products in this category are Omer Socks, Sigmasub, and Marlin Anatomic.
Socks with a reinforced, wear-resistant sole is the third and final variety. Materials such as Duratex, Armpex, Supratex, or Compression Rubber are used as an amplifier. The latter is preferable, because in socks with a sole made of compression rubber-fabric material, you can walk along the shore as much as you like and not be afraid that it will "sit down". But hunting underwater does not imply long movements over land in equipment, so any choice will be justified. Pinnacle, Marlin WaterLock Sandwich, Omer Spider, and Sargan Stalker stand out in this class.
COPOZZ Diving Socks 3mm Neoprene Beach Water Socks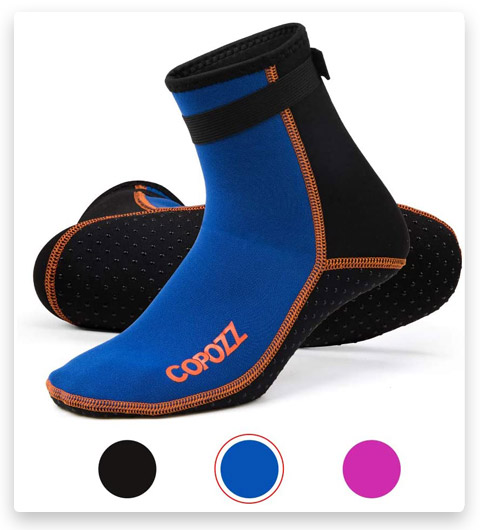 Hevto Neoprene Diving Socks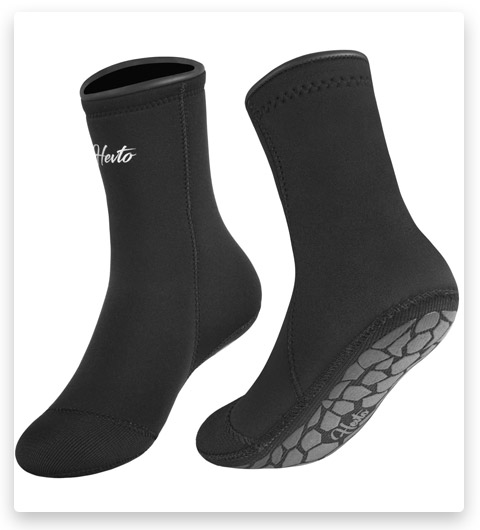 Panzexin Neoprene Diving Socks Wetsuit Socks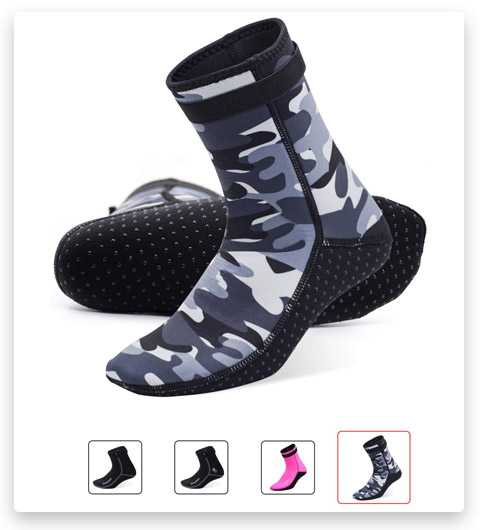 IREENUO Neoprene Diving Socks with Adjustment Straps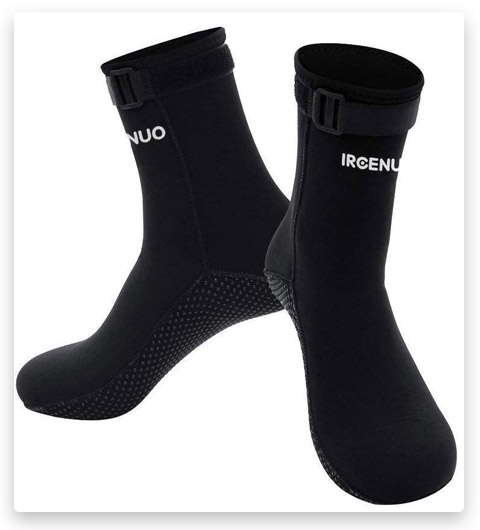 Seavenger Zephyr 3mm Neoprene Dive Socks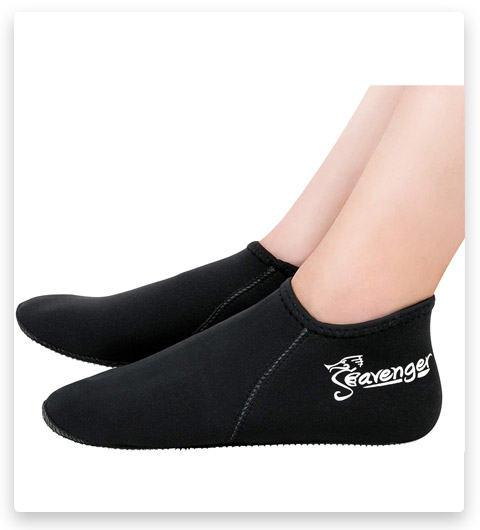 Tilos 3mm Neoprene Fin Socks for Scuba Diving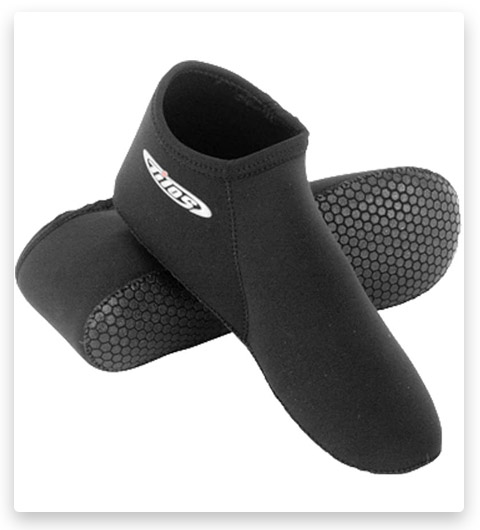 7# Best Dive Boots
Mares 2mm Neoprene Warm Water Non-Slip Rubber Sole Boot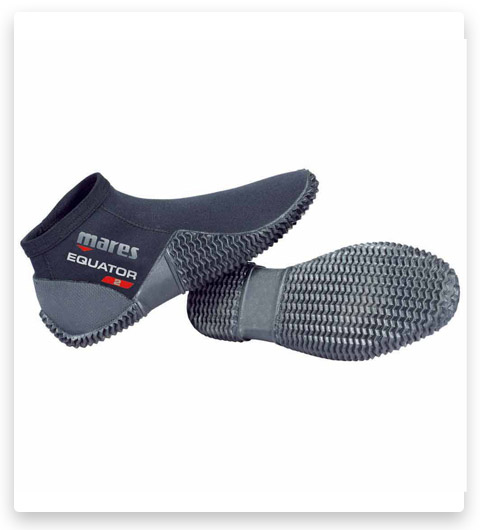 Cressi Tall Neoprene Boots for Scuba Diving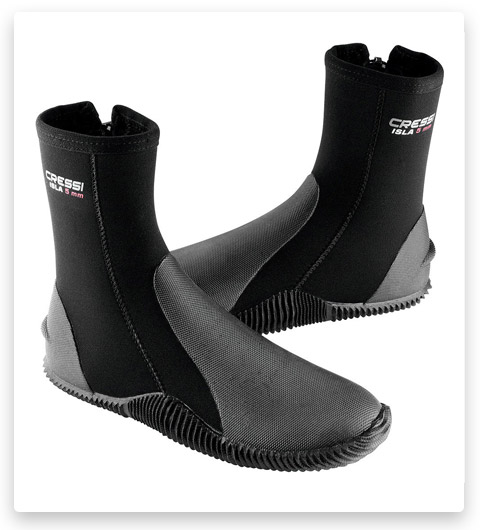 Mares Rubber Sole Classic 5mm Dive Boot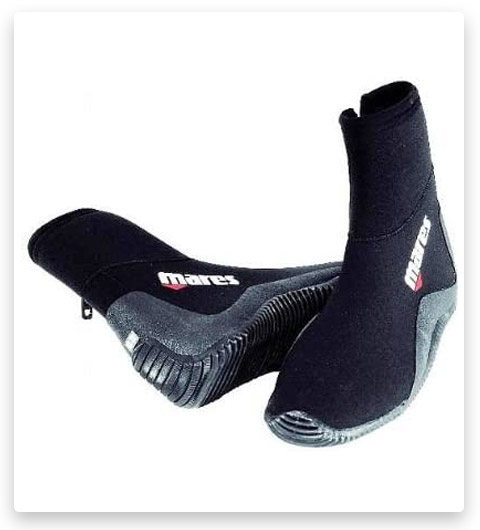 Neo Sport Premium Neoprene Wetsuit Boots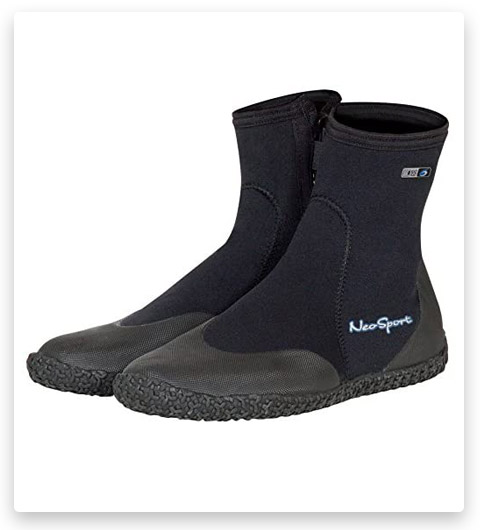 SEAC Basic Neoprene Scuba Boots with Side Zipper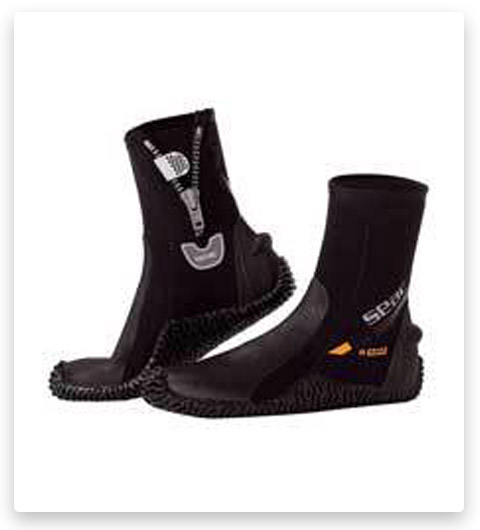 XS Scuba Thug 8mm Zippered Boots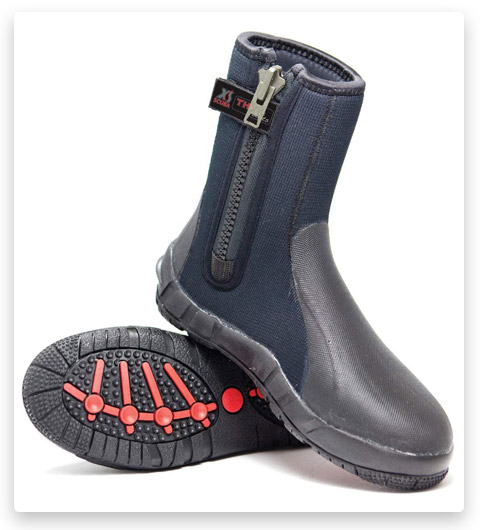 8# Diving Mask / Scuba Mask
The mask is necessary to create air space in front of the eyes. Unlike swimming goggles, the nose enters the airspace of the mask to allow scuba divers and freedivers to equalize the volume of air inside the mask as the volume is compressed by water pressure. Quality diving masks should have hardened glass lenses, silicone straps, and skirts (the part of the mask that seals the diver's face). Plastic lenses can easily scratch and deform and are not strong enough for snorkeling. High-quality silicone skirts and flexible straps cover the diver's face well. Tougher, plastic skirts can put pressure on the diver's face, which can be uncomfortable.
Styles and features of snorkeling masks:
Single-lens masks.
Double lens masks.
Side lens mask.
Low volume freediving masks.
Wide field of view masks.
Masks with purge valves.
Optical lens masks.
Reduced masks.
Cressi Pano 4 Wide Multi Lens View for Scuba Diving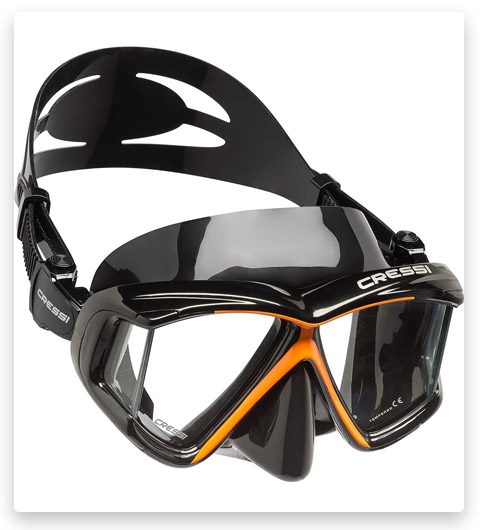 Cressi Tempered Glass Lens Frameless Scuba Snorkeling Dive Mask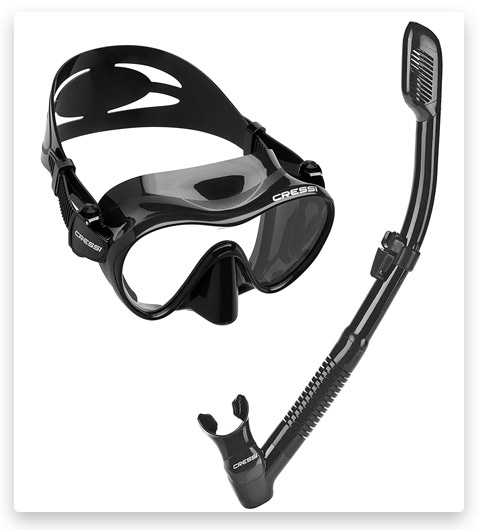 Cressi Palau Set Yellow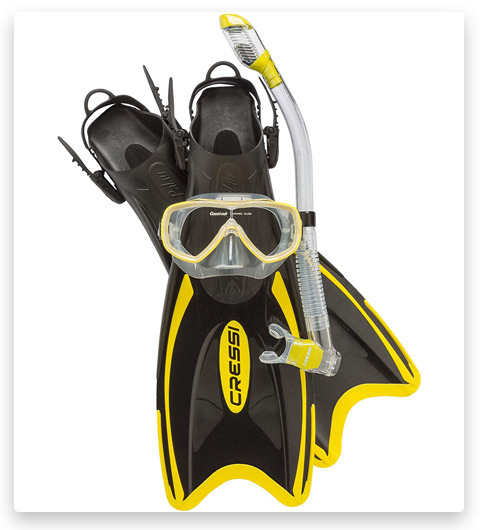 Scuba Choice Scuba Spearfishing Silicone Mask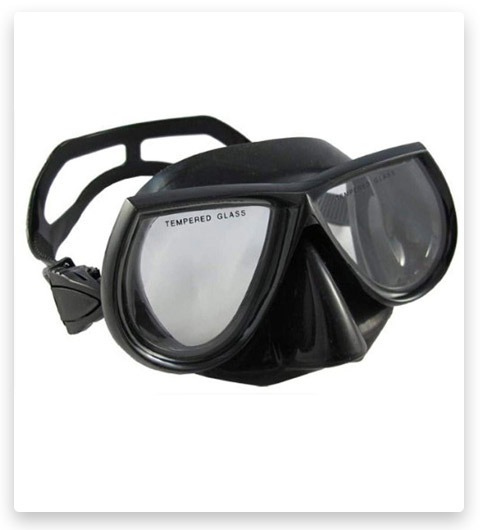 AQUA A DIVE SPORTS Scuba Snorkeling Dive Mask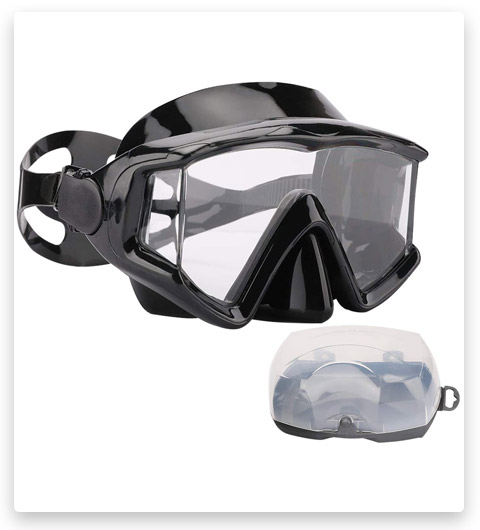 TUSA M-1001 Freedom HD Scuba Diving Mask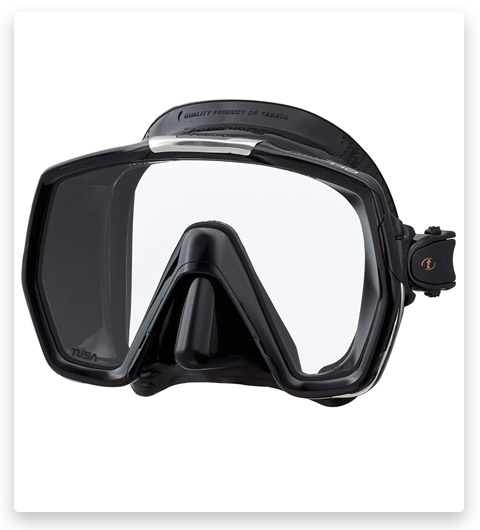 Atomic Venom Frameless Mask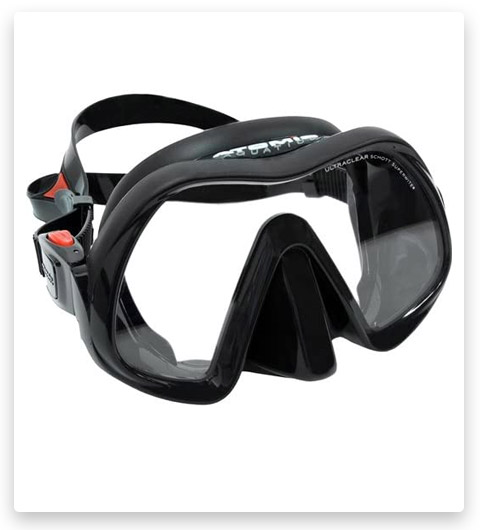 COPOZZ Scuba Glass Mask Tempered Mask Goggles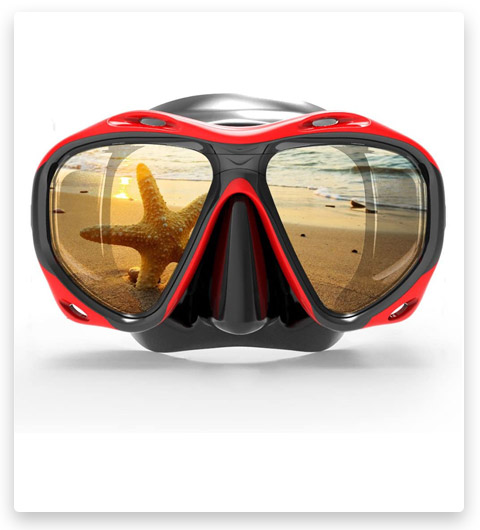 Phantom Aquatics Rapido Clareza Panoramic Three Window Dive Mask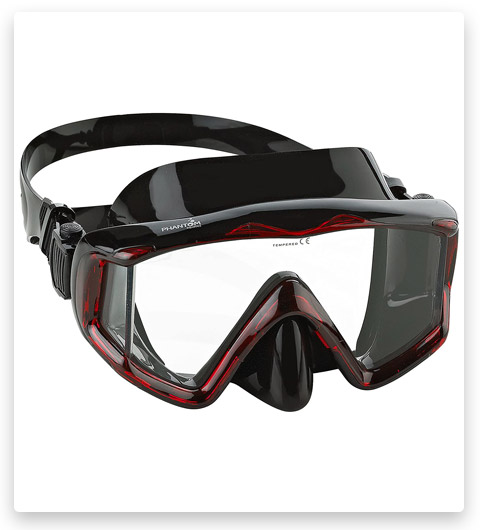 9# Diving Snorkel / Dry Snorkels for Scuba Diving
A snorkel (breathing tube) is one of the main elements of diving equipment, it allows the swimmer, who is in the near-surface layers of water, to breathe atmospheric air without raising his head above the water to inhale. Breathing tubes are used in diving, snorkeling, spearfishing, as well as for training in the pool. When choosing a tube, consider the purpose for which it will be used.
SIMPLE PIPE (NO VALVES) The simplest and usually inexpensive option. Has the widest range of applications among tubes. Such tubes are more often used by experienced swimmers since strong lungs are required from the water that has filled it to blow.
LOWER (DRAIN) VALVE PIPE (BOTTOM VALVE) The most common type of tubing used by both beginners and professionals. The drain valve is located at the bottom of the tube. Structurally, it is a non-return type poppet valve. It facilitates the removal of water by breathing lightly into the tube. Also, in the upper part of the tube, a wave breaker can be located, which prevents overflowing water and the ingress of splashes into the tube when sailing in windy weather or when the sea is slightly rough.
TUBE WITH TWO VALVES (dry pipe). Two-valve tubes are most often used by beginners in snorkeling, or by underwater hunters in the winter season (to avoid contact of cold water with their teeth). A shut-off valve is located in the upper part of the tube, and a drain valve in the lower one. The shut-off valve is a simple mechanism, in the form of a float at the top of the tube, which floats when immersed in water, blocking the flow of water into the tube.
FRONT PIPE (CENTER PIPE). Frontal Tube For pool workouts, it is best to choose a tube with a frontal (center) position rather than a lateral position relative to the face. Manufacturers of sports equipment for swimming produce such tubes specifically for training swimmers.
Cressi Diving Dry Snorkel with Splash Guard and Top Valve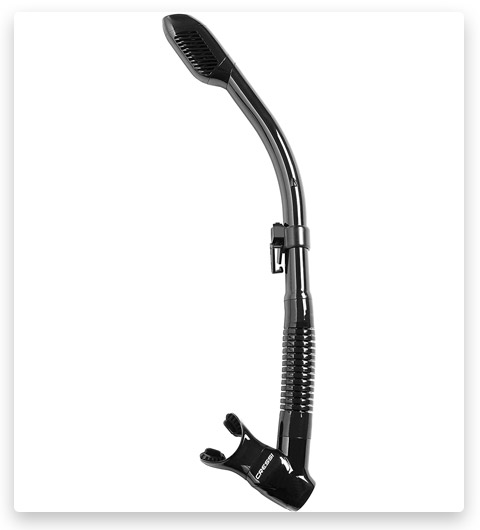 Westcoast Straighthookers Basic Black Silicone Spearfishing Snorkel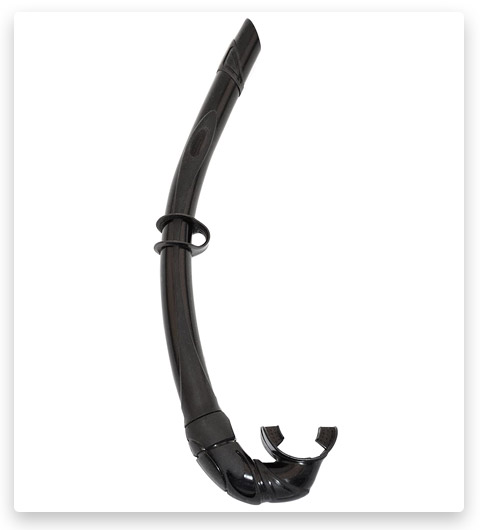 Aegend Dry Diving Snorkel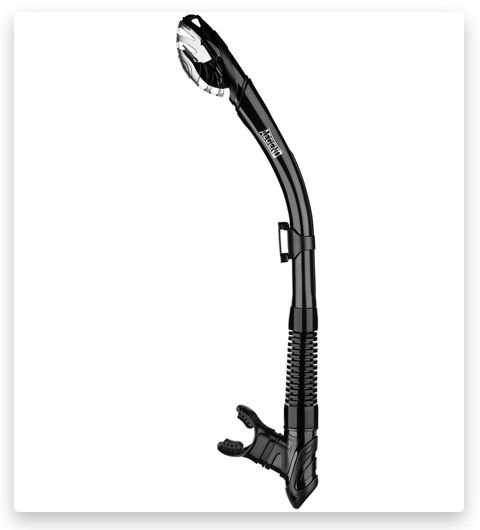 Cressi Standard Bore Tube Snorkel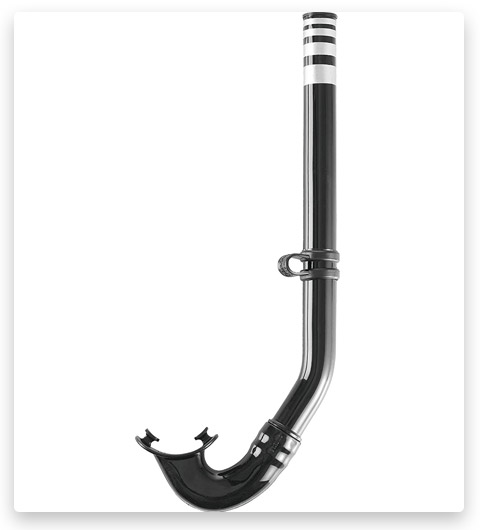 Cressi Corsica Flexible Rubber Snorkel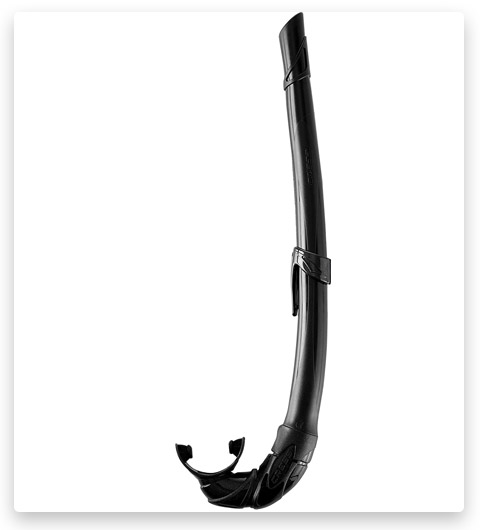 Cressi Supernova Dry Snorkel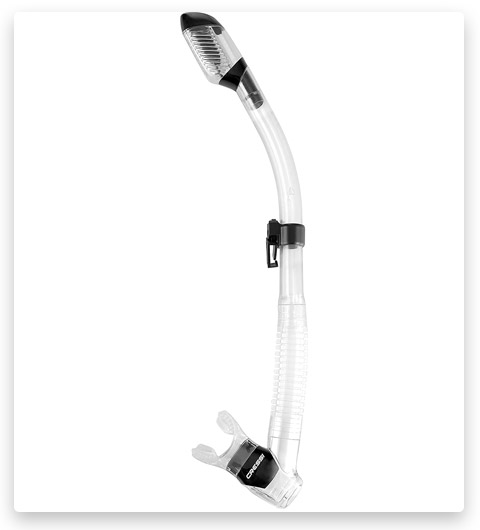 Kraken Aquatics Dry Snorkel with Comfortable Silicone Mouthpiece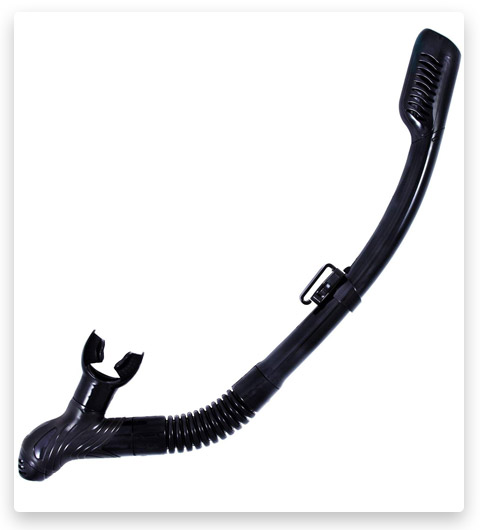 10# Diving Weights & Belts
Cressi Nylon Weight Belt w/Metal Buckle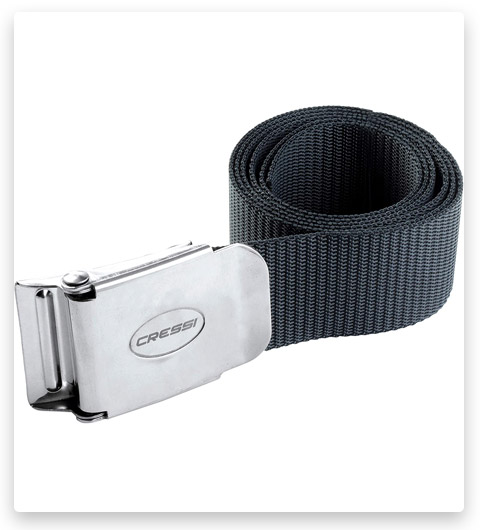 Riffe Rubber Weight Belt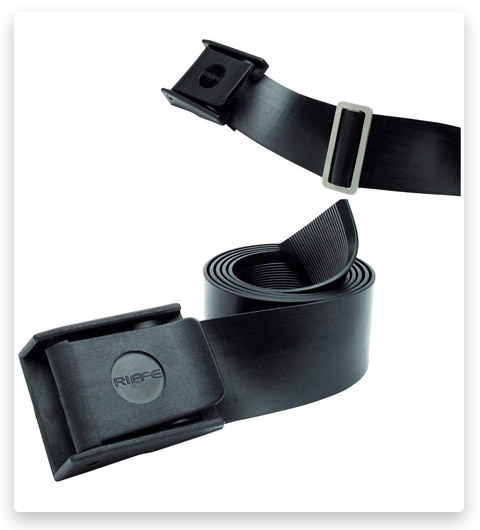 ORYZAM Diving Weight Belt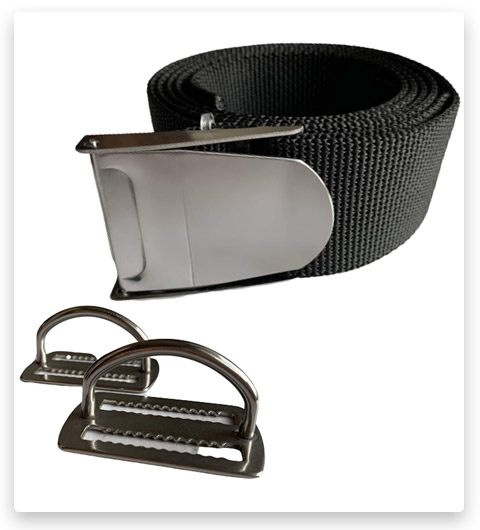 Scuba Choice Diving Webbing Belt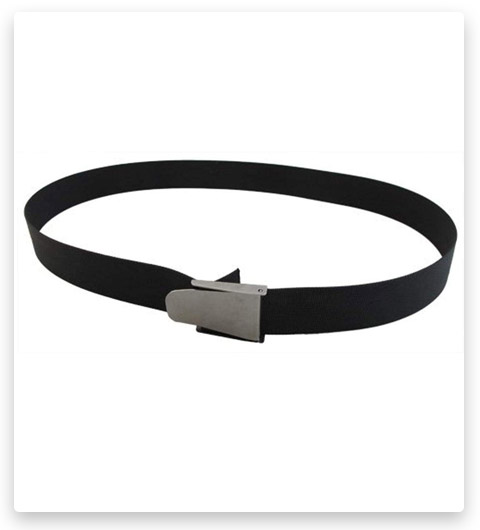 MOOCY 4 Neoprene Pocket Scuba Weight Belt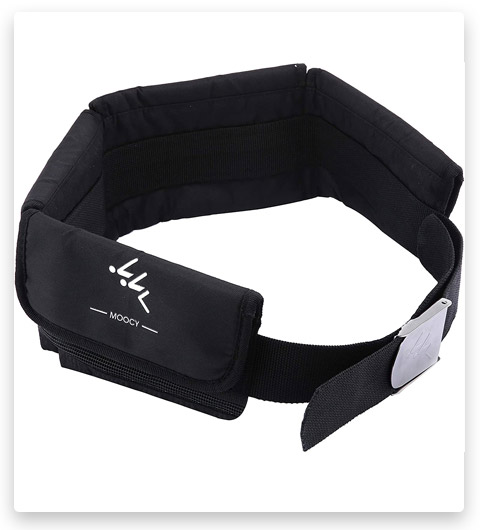 Cressi Weight Belt for Free Diving Spear Fishing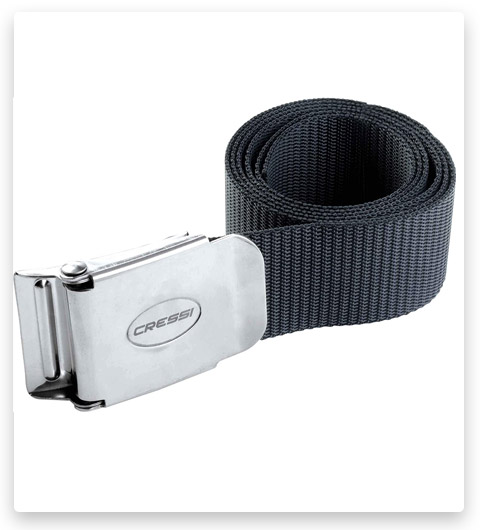 SpearPro Safety Buckle Weight Belt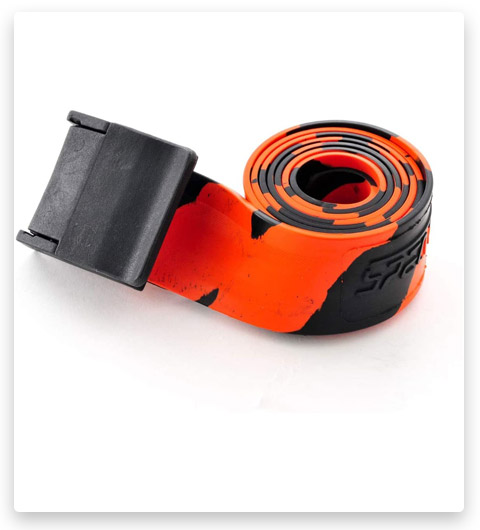 Pocket Weight Belt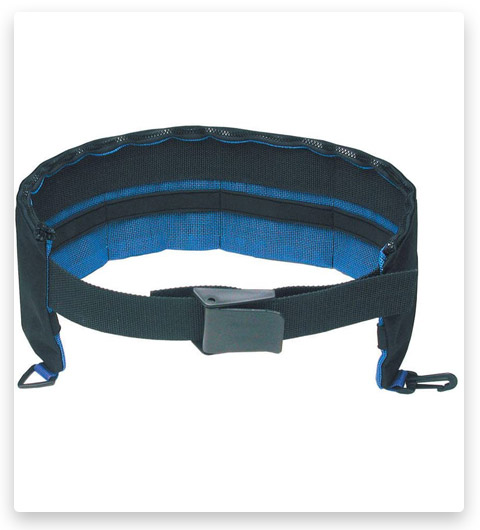 SALVIMAR Elastic Weight Belt with Nylon Buckle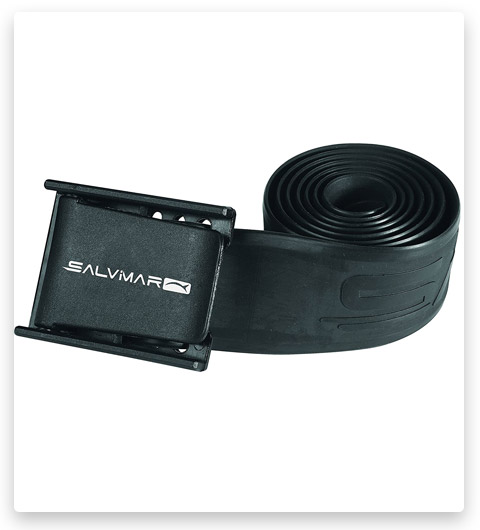 11# Spearfishing Stringer
Spearfishingworld Fish Stringer for Spearfishing with Cable and Carabiner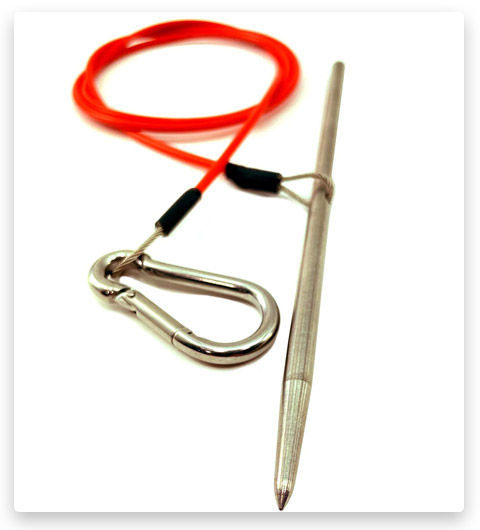 Riffe Fish Stringer w/ Quick Clip for Spearfishing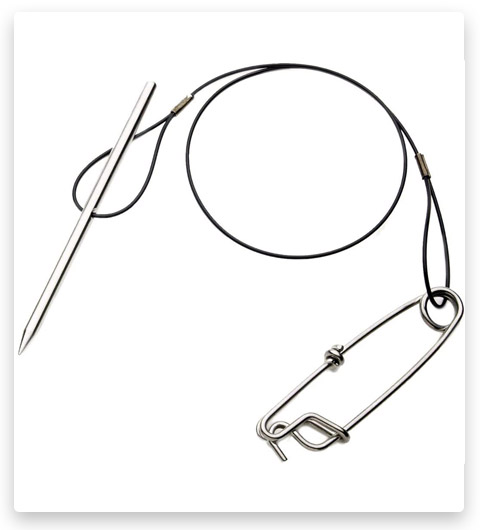 Rogue Endeavor Fish Stringer Clip for Spearfishing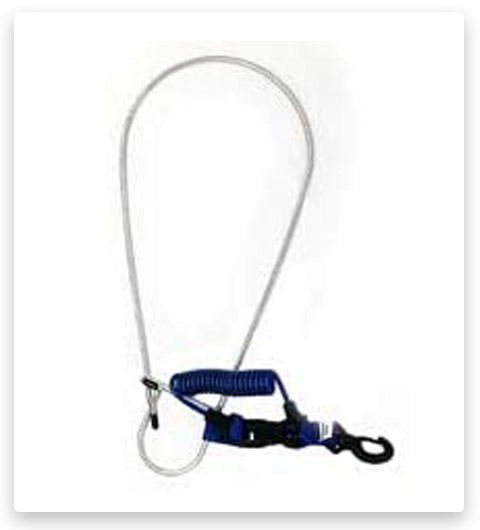 Hammerhead Spearguns Fish Stringer with Mono Retainer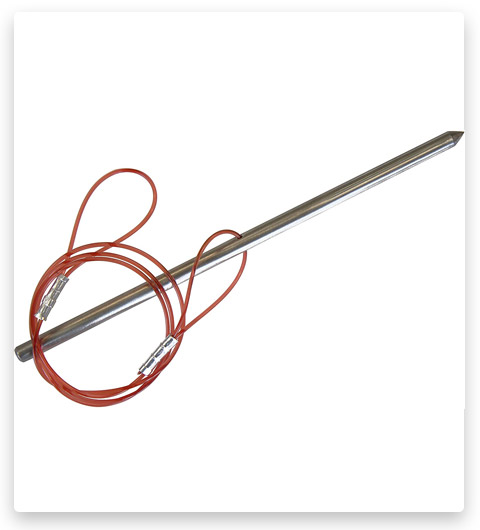 Storm Accessories Fish Stringer Clip for Spearfishing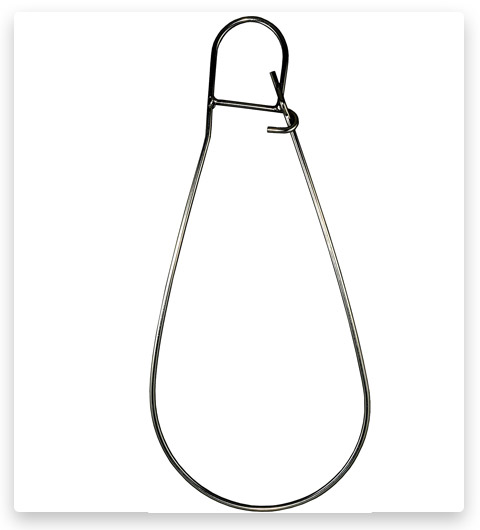 Spearfishingworld One Handed Stainless Steel Fish Stringer Clip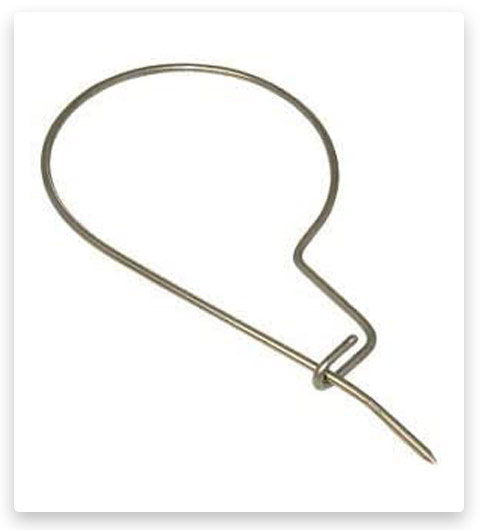 SALVIMAR Mono Fish Stringer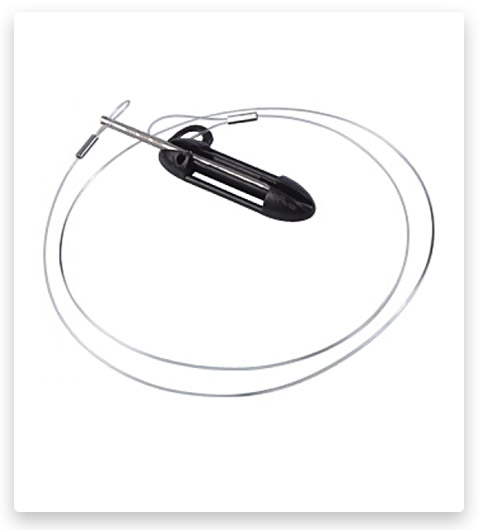 12# Spearfishing Knife
Mahimahi Spearfishing Knife / Diving Knife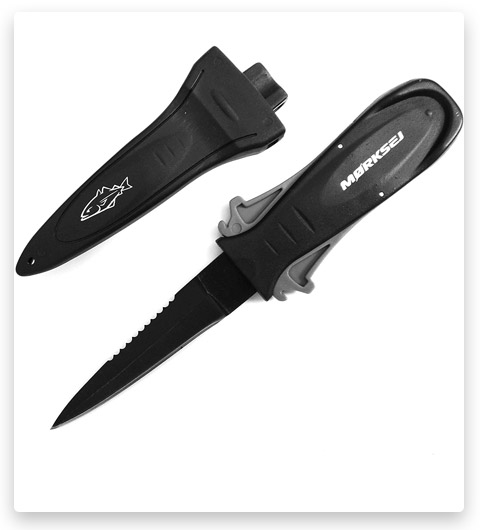 SEAC Sharp Safety Knife for Spearfishing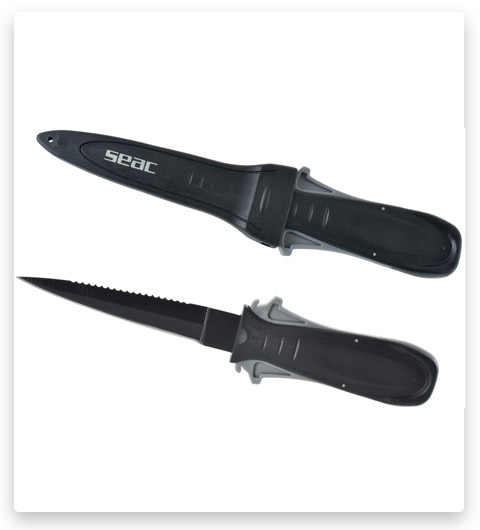 Cressi Predator Knife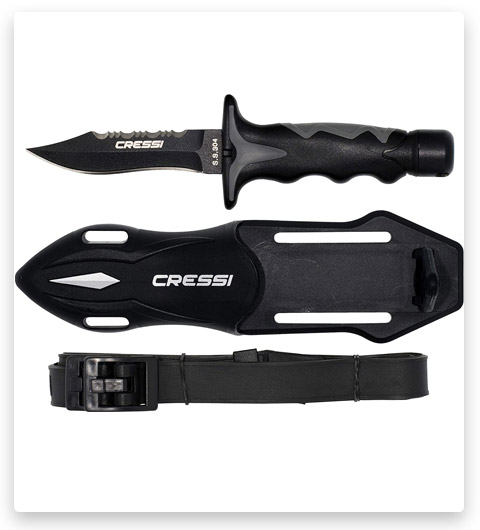 Audeamus Titanium Dive Knife with Straps for Spearfishing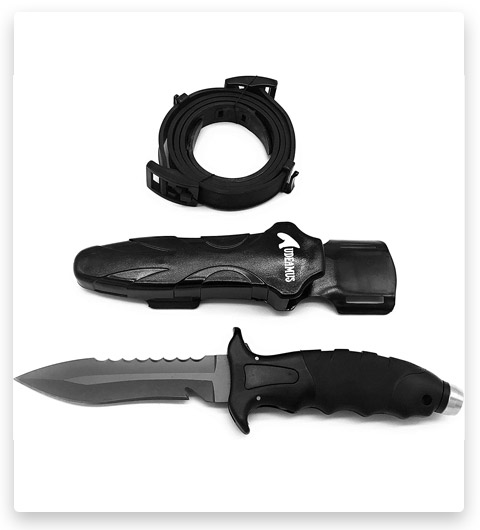 Promate Scuba Diving Sharp Tip Knife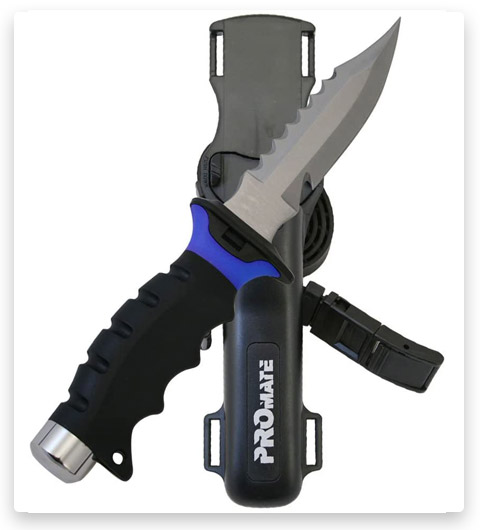 XS Scuba Kp04 Neoprene Knife Holder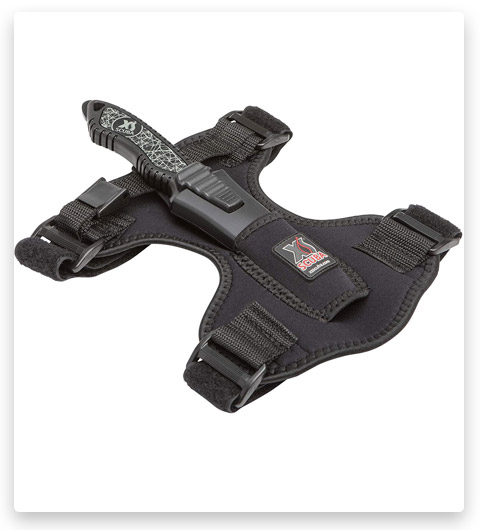 BOffer Scuba Diving Knife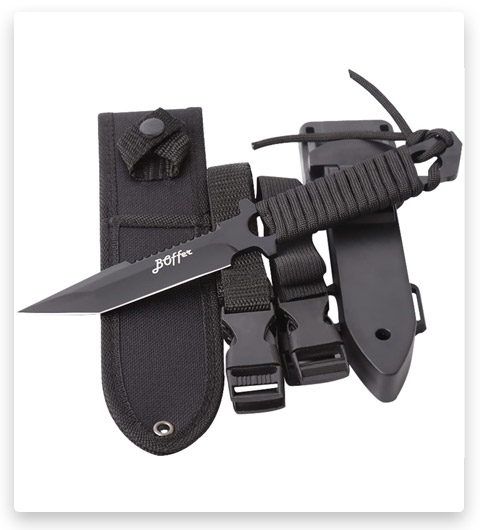 Scuba Diving Knife with Leg Straps 2 Pairs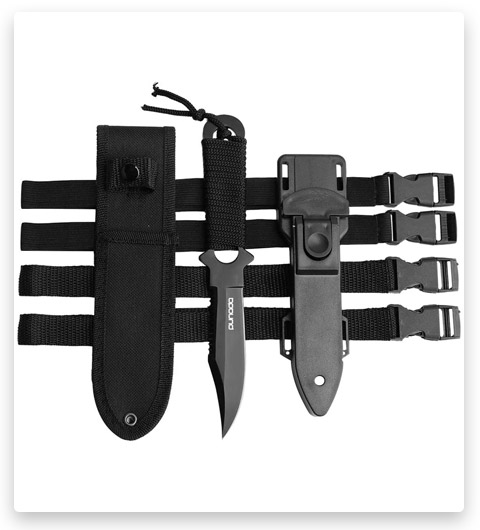 Spearfishing Japanese Steel Dive Knife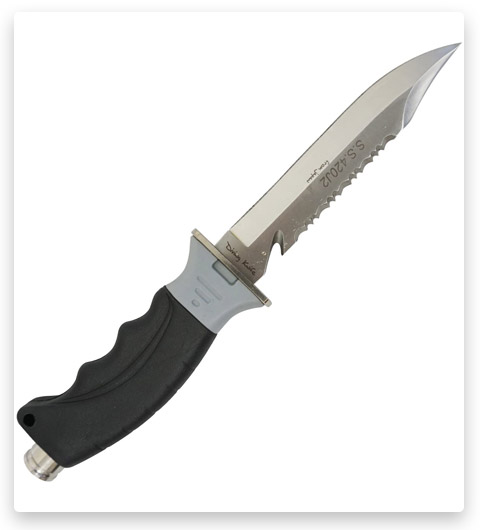 Scuba Diver Twin Line Cutter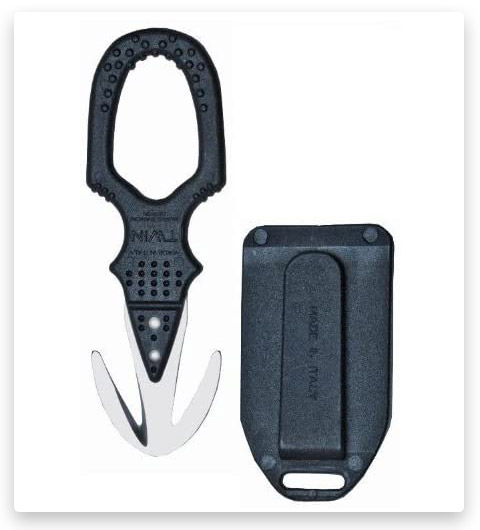 13# Scuba Diving Light / Diving Flashlight
Useful information, professional advice, full review, and buying guide in our article – TOP 15 Best Flashlight for Spearfishing.
Genwiss Diving Flashlight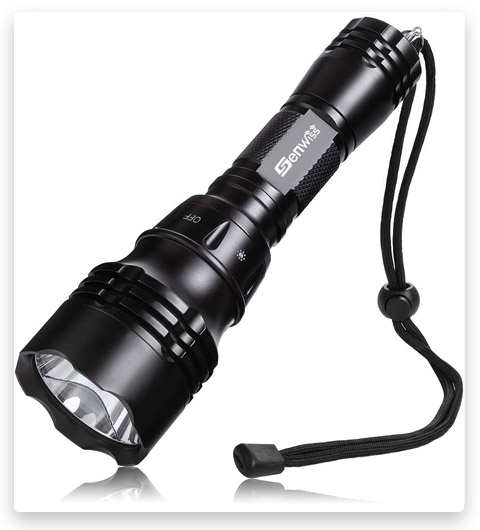 Princeton Tec League 420 Lumen Light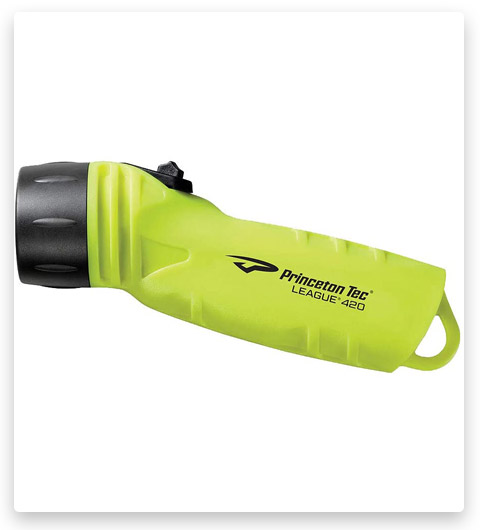 Scuba Diving Flashlight Underwater Waterproof Light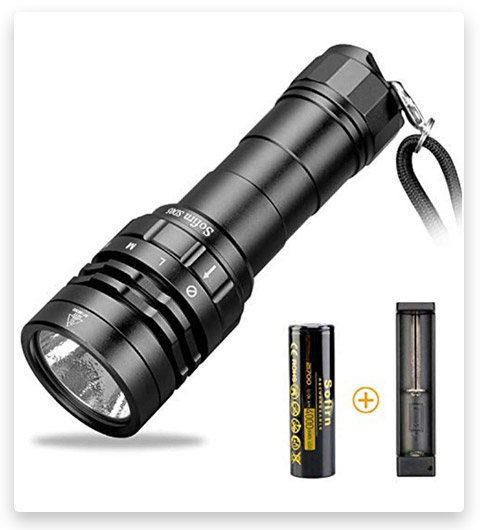 VOLADOR Diving FlashlightTorch Rechargeable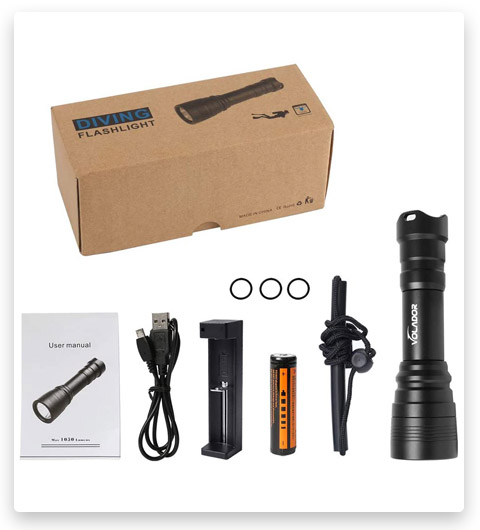 Aramox Diving Flashlight 18000 Lumen IPX8
14# Spearfishing Float
DiveSmart Torpedo Buoy Float for Scuba Spearfishing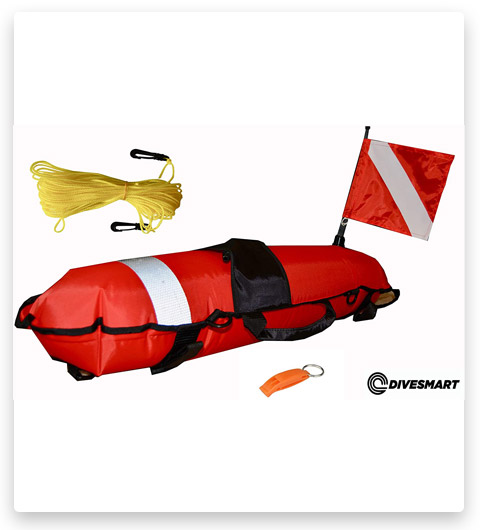 Cressi Torpedo Pro Buoy Float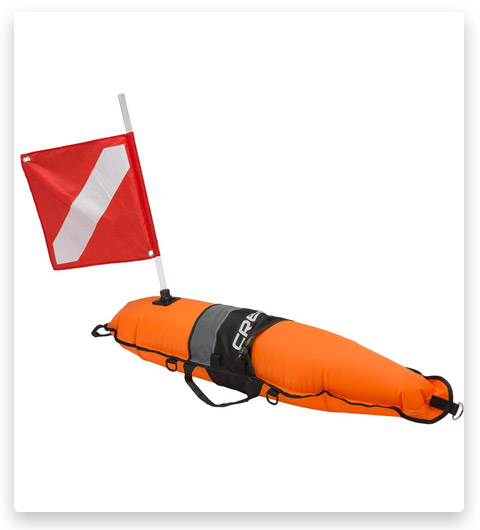 Spearfishingworld Torpedo Bullet Float/Buoy for Spearfishing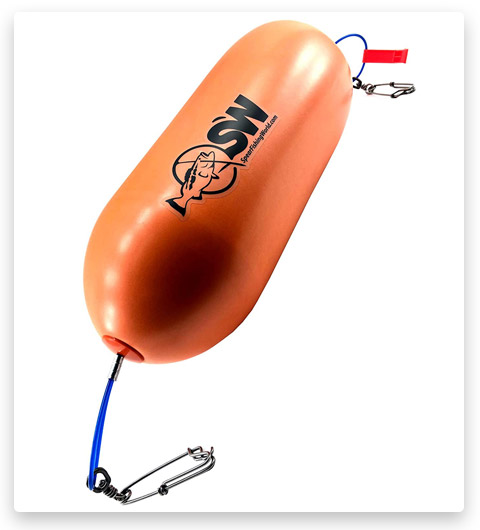 Spearfishing World Compact Lifeguard Float/Rescue Can Buoy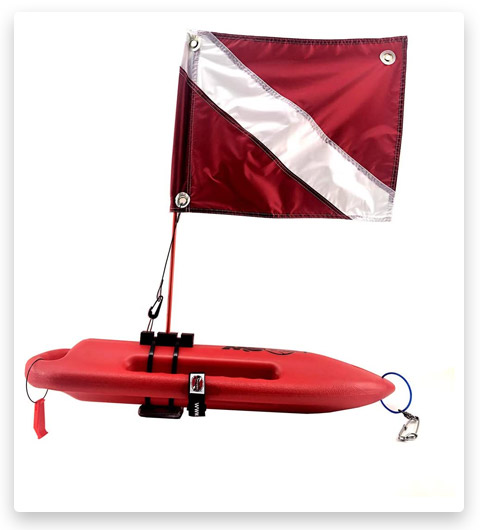 Omer Float Dry Bag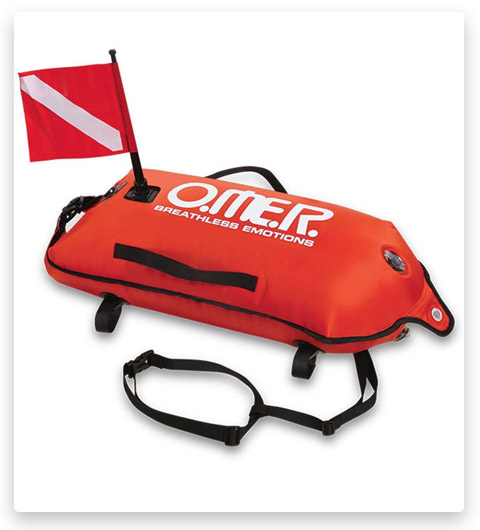 Riffe TORPEDO PRO Dive Float w/Flag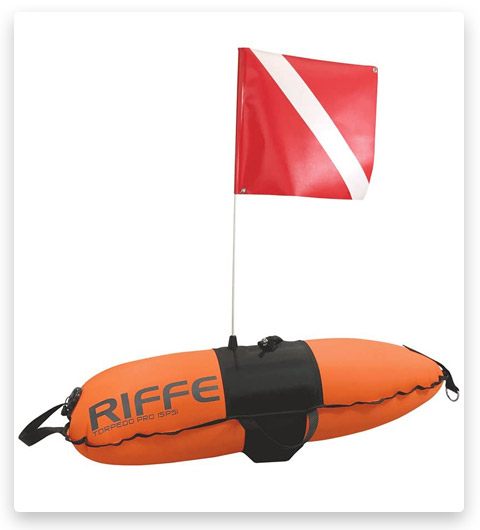 Marlin Spearfishing Dive Safety Marker Buoy Float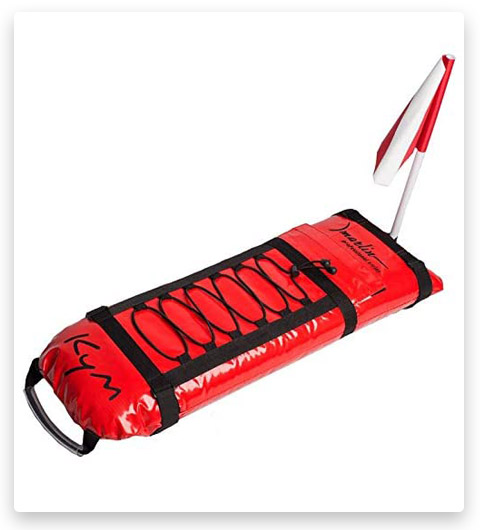 SPORASUB Blue Water Spearfishing Float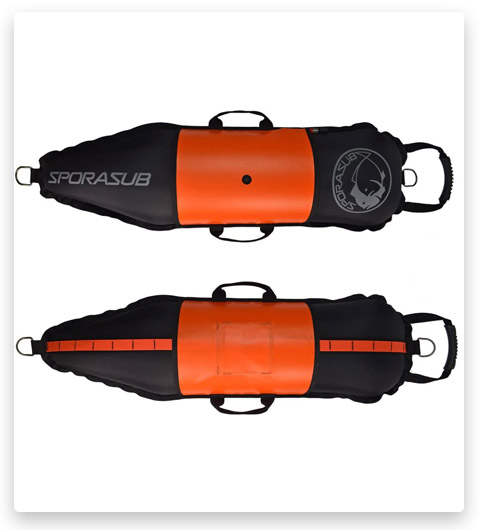 SALVIMAR Buoy Torpedo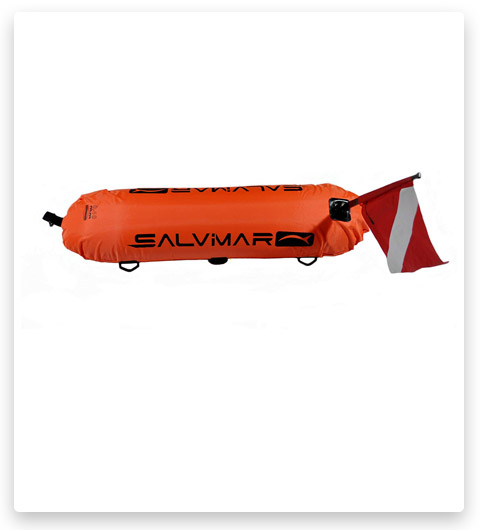 15# Scuba Diving Boat / Inflatable Boat with Diving Gangway
Palantic Scuba Diving Inflatable Gangway Float Boat with Dive Flag & Air Pump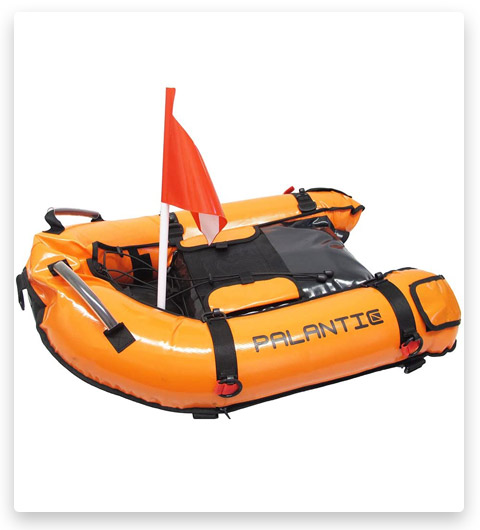 BRIS 12ft Inflatable Boat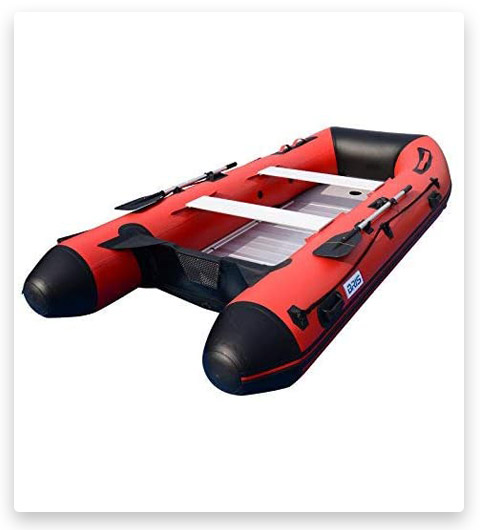 SEAC Sea Mate Inflatabe Gangway Boat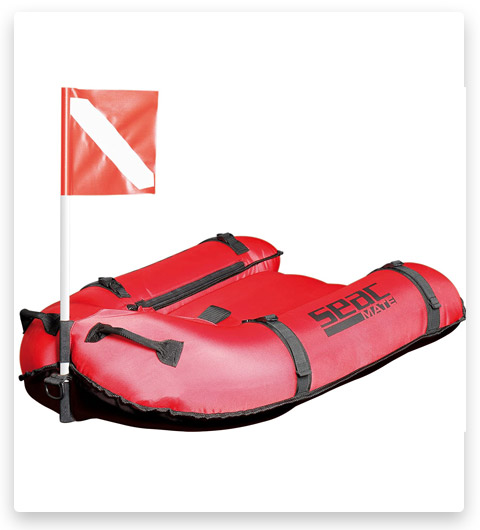 Tags: #best spearfishing gear / #best spearfishing gun / #best spearfishing mask / #best spearfishing wetsuit / #best spearfishing fins / #best spearfishing knife / #spearfishing gear packages / #orangutan spearfishing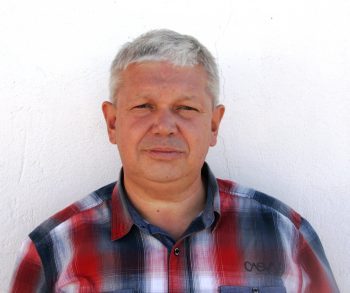 Sergio Smirnoff
Professional fisherman with 40+ years of experience.
Fishing and the ocean is a passion of my life. I am passionate about all kinds of sea fishing: fishing from the shore (spinning, float, baitcasting), from a boat, and spearfishing day and night.
I live in Tenerife (Canary Islands) for the last 10+ years and share my daily fishing experiences on my website. Many years of personal experience as a fisherman and the vast experience of my friends allow me to write professionally on any fishing topics (from choosing a flashlight and equipment to deep-sea fishing).
All of my advice is based on practical real-world experience and will be useful to both novice anglers and professionals.
Read more
about the author.
Affiliate Disclosure: FishReeler.com sometimes gets paid for listings, through sponsors or affiliate programs like Amazon, Ebay, Cabelas, Bass Pro Shop, Shimano, Daiwa, Rapala, Renn, Okuma, KastKing, etс. Clicking a link helps keep FishReeler.com free, at no extra cost to you!
About the author: Each article is verified by the fishing expert Sergio Smirnoff. The articles are written by professional and amateur fishermen with 20+ years of fishing experience.
Note: The views and opinions expressed in this article are those of the authors and do not necessarily reflect the official policy or position of any agency. The articles are for informational purposes only, share your opinions in the comments and join the fishing discussions, let's share our fishing experiences together!