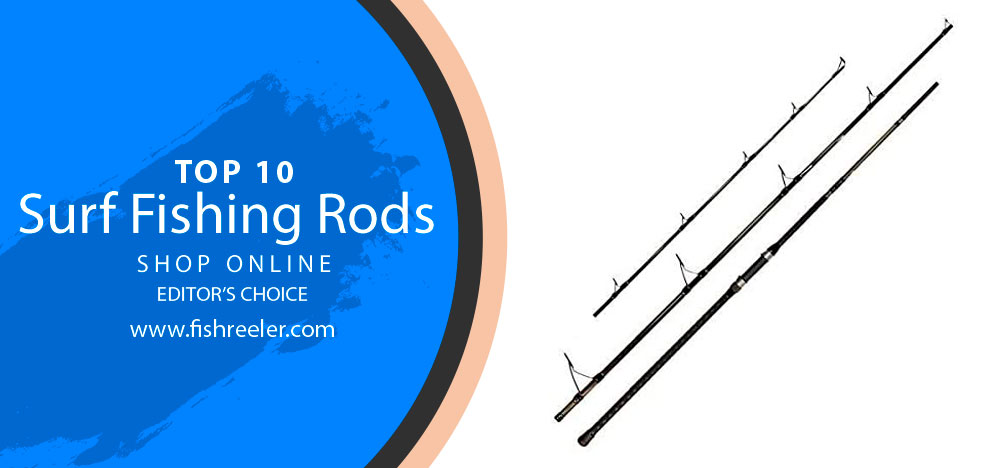 🎣 Why Invest in a Surf Fishing Rod? 🌊
Welcome, avid anglers and beach enthusiasts! 🏖️ Ever wondered why some fishers at the beach seem to pull in the biggest catches with ease? The secret's in their rod. Surf fishing rods are specially designed to handle the unique challenges posed by beachfront fishing, and here's why you should consider getting one:
Quick Summary
🚀 Long Casting Abilities
Surf fishing rods allow for much longer casts than regular rods. Get your bait beyond the breakers and into deeper waters where the bigger fish reside.
💪 Durability
Built to withstand the salty spray of the ocean and the weight of larger catches, these rods are constructed with durability in mind.
🎯 Precision & Sensitivity
Their length and specialized build ensure that you can detect even the slightest nibble, allowing you to react swiftly.
🌌 Versatility
Surf fishing rods can be used in various conditions, from calm days to stormy ones. They are versatile and adapt well to changing ocean conditions.
🎢 Elevated Experience
The joy of surf fishing is unparalleled. With the sound of waves crashing, the feel of sand under your feet, and the potential for a big catch, you're set for a thrilling experience.
So, if you're looking to up your fishing game and enjoy the beach to the fullest, investing in a specialized surf fishing rod is the way to go. Experience the difference today! 🌟🐟🌅
🕰️ Historical Evolution of Surf Fishing Rods

Surf Fishing: A Trip Down Memory Lane
Surf fishing, the art of casting lines from the shoreline or wading into the surf, traces its roots back to ancient civilizations. Indigenous communities, residing along coastlines, utilized rudimentary fishing techniques to catch fish from the shore.
The Birth of the Surf Fishing Rod
As the passion for surf fishing burgeoned, there arose a need for specialized equipment that could enhance the fishing experience. Enter the surf fishing rod. Early iterations were often made of bamboo, which provided both flexibility and strength. However, these rods were quite heavy, making them cumbersome for long hours of fishing.
The Twentieth Century: A Period of Innovation
With the introduction of fiberglass in the 1940s, surf rods experienced a revolution. 🚀 Fiberglass rods were lighter, stronger, and more durable than their bamboo counterparts. By the late 20th century, another transformation was on the horizon. Carbon fiber, known for its incredible strength-to-weight ratio, became the material of choice for many manufacturers.
Modern-Day Mastery
Today's surf fishing rods are a culmination of centuries of evolution, combining traditional knowledge with modern technology. With features like corrosion-resistant guides, ergonomic reel seats, and varying lengths and actions tailored to specific fishing needs. 🌊🎣
TOP 10 Best Rods for Surf Fishing
To save your work and make your life easier, I analyzed the top-selling surf rod models and came up with a list of 10 that I think are the best. Rods with excellent performance, good wear resistance, and, of course, the best performance/price ratio.
| Image | Product | Brand | Link |
| --- | --- | --- | --- |
| | St. Croix TSRS90M4 Triumph Surf 4-Piece Graphite Spinning Fishing Rod with Cork Tape Handle, 9-feet | St. Croix Rods | |
| | UGSA12XH2S | TICA | |
| | St. Croix Rods Mojo Surf Spinning Rod | St. Croix Rods | |
| | Okuma Longitude Surf Graphite Rods (Large, Black/Blue/Silver), 72 inch | OKUMA | |
| | PENN® Battalion™ Surf Spinning | PENN | |
| | Tsunami Airwave Elite Spin Fishing Rod 2 Pc 11' 20-40 Lb TSAWESS-1102H | Tsunami | |
| | DBLUE 11'4" L (15-30 lbs) Surf Conventional Rod Featuring FUJI Seat Titanium Graphite Blank | DBlue | |
| | Fiblink Surf Spinning Fishing Rod 4-Piece Graphite Travel Fishing Rod (Length: 11') | Fiblink | |
| | Goture Surf Spinning Fishing Rod - 4 Piece Graphite Fishing Rod Portable Carbon Fiber Travel Surf Rod - 9ft Surf Rod | Goture | |
| | Ugly Stik 7' Carbon Spinning Rod, One Piece Spinning Rod, 2-6lb Line Rating, Ultra Light Rod Power, Moderate Action, 1/32-1/8 oz. Lure Rating,Red/Black | Ugly Stik | |
1# St Croix Triumph Surf Spinning Rod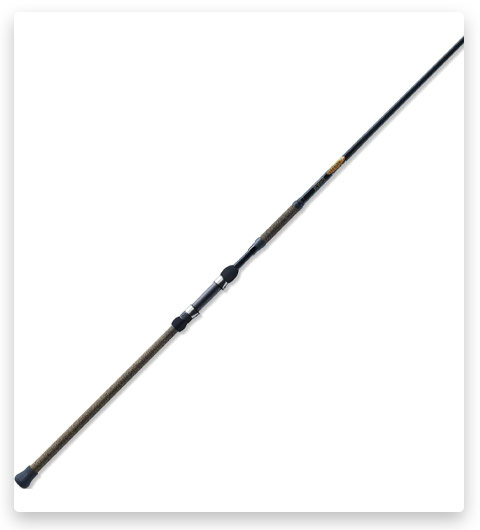 I want to say that this is the best rod for surf fishing. The rod is based on high-quality SC-II graphite, which is characterized by increased strength properties. This includes guides with an aluminum oxide insert in a black steel frame. The unique St. Croix Integrated Poly Curve (IPC) technology allows you to create optimal forms using unique cores. After many years of work, St. Croix specialists have created an advanced technology for the automated process of curvilinear cutting of blanks.
This technology is called Taper Enhancement Technology (TET). To further increase the strength and durability of blanks, St. Croix specialists have developed a modern technology for impregnating carbon fiber with resinous compounds, called Fortified Resin System (FRS). The use of FRS made it possible to prevent micro-foaming of impregnating compositions during curing and to increase the strength of blanks by 33% compared to traditional impregnation methods.
2# Tica UGSA Series Surf Spinning Fishing Rod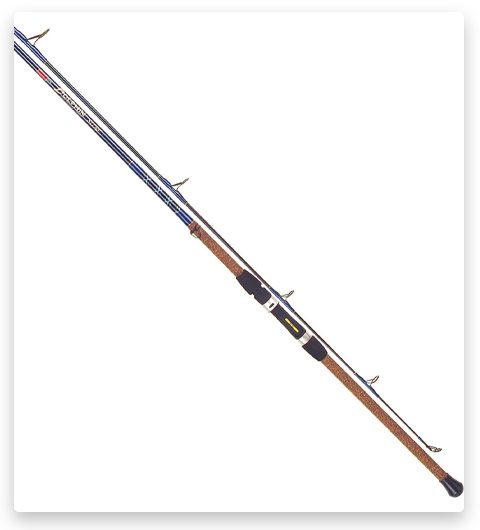 I decided to buy this rod after hearing positive feedback from a friend of mine. He thinks this is the best surf rod in its price range. The blank is incredibly durable, responsive thanks to its material. It is made from TC3 high modulus graphite. The line runs smoothly through the guides. Fuji Hardloy ring guides prevent line tangling. You will have complete control of your rod thanks to the comfortable cork handle. Available in lengths from 8 to 12 feet.
3# St. Croix Mojo Surf Graphite Saltwater Spinning Fishing Rod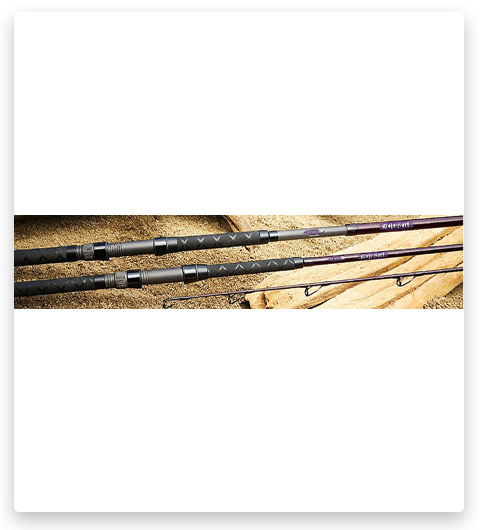 If you value the high performance of a product but do not want to spend a fortune on it, then I advise you to pay close attention to this model. You will feel a superior rod in your hands: light, strong, and responsive like no other rod tested before. This accessory is made from the most popular material such as graphite fiber. You will feel comfortable gripping the X-WRAP handle. Even while fighting a huge fish, you will feel the maximum comfort. The model is equipped with lightweight surf guides with zirconium rings and black frames.
4# Okuma Longitude Surf Graphite Rods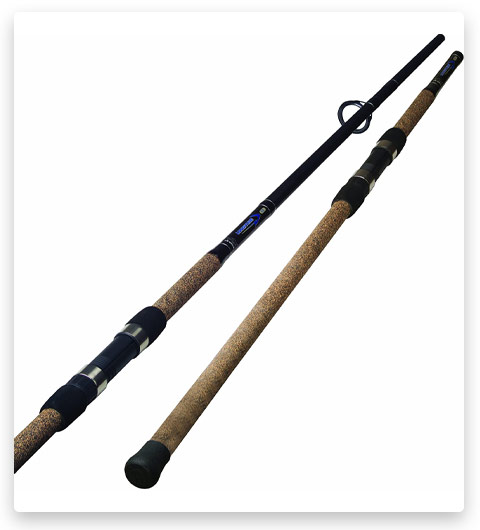 This rod is specially designed for surf lovers. This equipment is moderately priced, but it combines a number of high-quality elements that make it a very high-performance piece of equipment at a much more reasonable price. It has high strength and sensitivity due to the graphite composite billet. You will feel any bites, but you will be able to make long casts. The model is equipped with double guides made of stainless steel, which ensures the movement of the line without getting stuck!
5# PENN Battalion Surf Spinning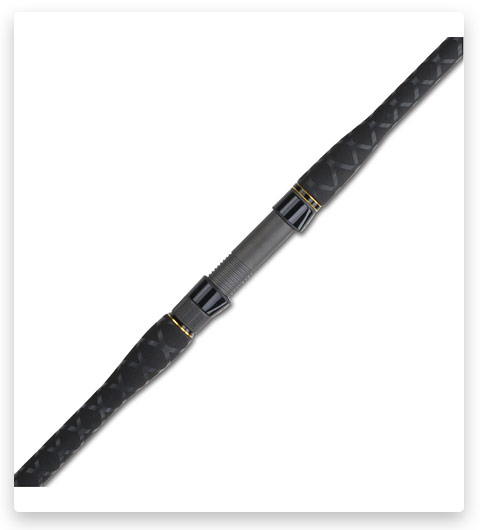 This is one of the most powerful inshore fishing rods available. The one-piece rod blank is made using high-quality carbon and composite materials, ideal for catching large marine fish such as tuna, cod. To make a tackle such as this surf rod, you had to have the highest qualifications in the coastal sea fishing profile. And therefore, the company actively uses the advice of famous fishing world champions.
A powerful, resilient blank will allow long-distance casting of a heavy sinker weighing 100-250 grams, often in a headwind or even worse rain. It has large LTS rings protected against corrosion. They will prolong the life of the braided lines and will not rust in the conditions of aggressive saltwater. It fits perfectly into the sophisticated American tackle design with a practical handle finished with durable EVA.
6# Tsunami Airwave Elite Spin Fishing Rod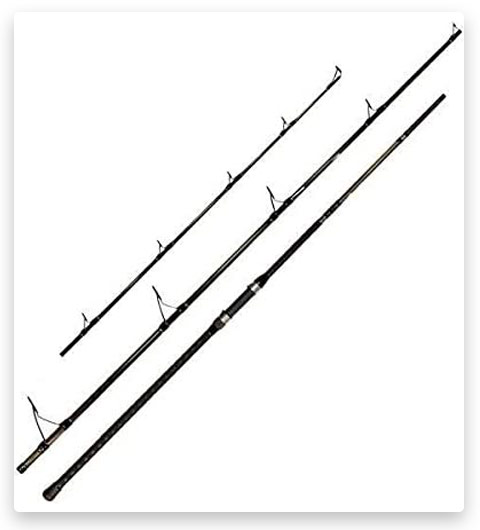 This model is universal for catching a predator on the shore. Thanks to this spinning rod, all kinds of ultralight lures can be used. It is made of high modulus Pro graphite. This model is characterized by lightness, elasticity, and the ability to withstand loads. The spinning rod has a super-fast action, the rod does not bend completely when attacking a predator. During the fight to play a large predator with an ultra-light rod, the tackle is loaded evenly, due to its balance. The set of this model includes wear-resistant and lightweight rings, a comfortable Fuji reel seat, an ergonomic handle made of dense microporous material.
7# DBLUE Surf Conventional Rod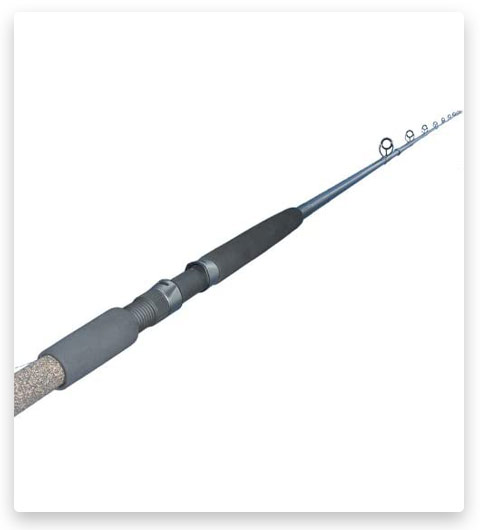 Surf rod, thanks to which you can make extremely long casts with heavy lures. With this rod, your fishing will be very pleasant. Thin, light, fast action, reinforced with winding, wonderful guides, and interesting styling create a very modern tackle. It is made from titanium graphite. The EVA upper and lower handles will keep you comfortable throughout your fishing!
8# Fiblink Surf Spinning Fishing Rod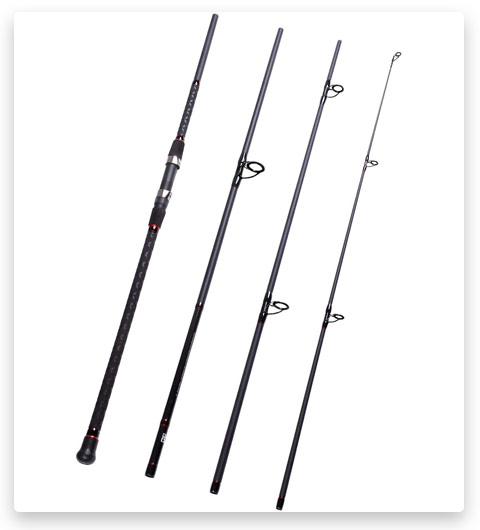 Combining power and lightness at a very competitive price. Low weight means, for example, throwing the line over long distances in an attempt to catch larger and valuable fish. Ideal for both beach and cliff fishing. Carbon fiber construction provides high sensitivity and durability. The guides are made from a mix of stainless steel and ceramic. This indicates their high quality, corrosion resistance. Plus, you'll save yourself the trouble of fishing line.
9# Goture Surf Spinning Fishing Rod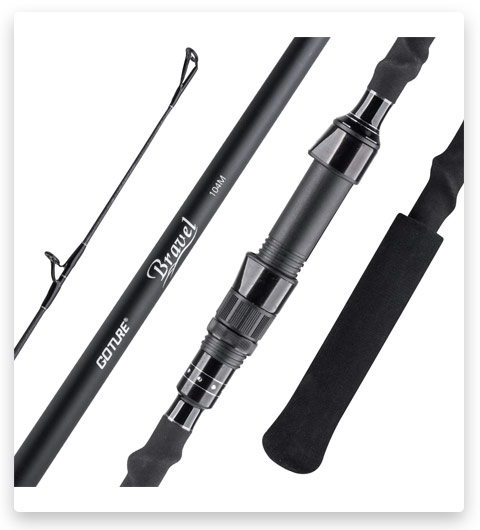 It is the ideal rod for advanced anglers. It achieves great launch distances due to its materials, but mostly if the right technique is applied. Thus, it is a product that gets all its characteristics in the hands of experts. With great resistance, power, and lightness. With the right presentation, you can even outperform your competitors by 25%. Always remember that adapting the rod to the person using it is the main benefit of getting the most out of it. The product is made from carbon fiber. It is equipped with a non-Slip rubber shrink tube handle for a comfortable pastime.
10# Ugly Stik Carbon Spinning Fishing Rod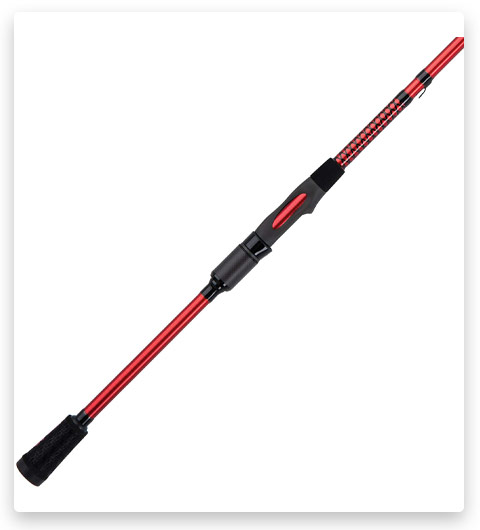 Due to its advantages, it more than meets the requirements of both beginners and more experienced fishermen. According to some users, the weight of the leads with which it responds best is in the range of 110 to 125 grams. The rod has a graphite tip that lets you know even the smallest fish bites. The guides are made of stainless steel. They can be used with any type of line.
What is Surf Fishing?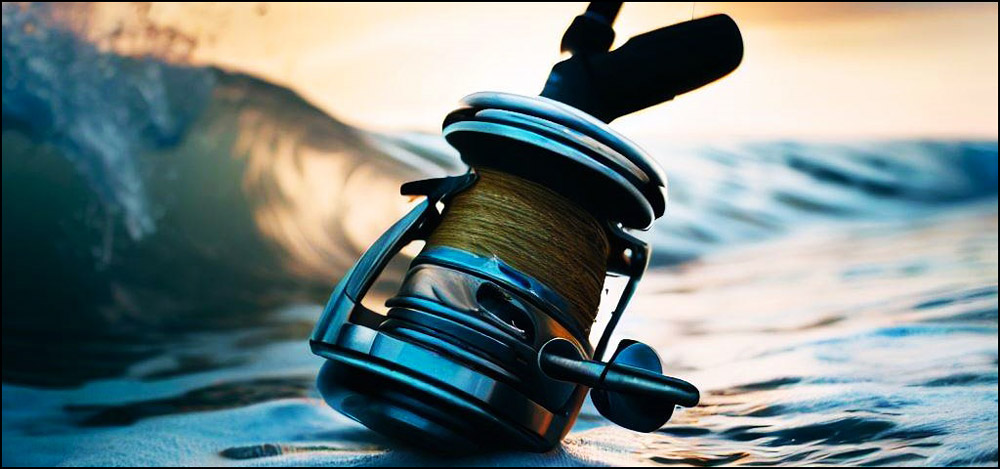 When I first asked my son what surf fishing is, I almost fell out of my chair laughing when I heard his answer. He replied that it was surfboard fishing. Agree that it looks very funny in your head. In fact, surf fishing usually boils down to one basic principle. Fishing takes place in sea conditions without the use of a boat and from the shore. Fishing without a boat can save you money, as many who love the sport spend a lot on a vehicle that needs to be stored and maintained somewhere else.
The ability to move at ease on the beach gives the angler more freedom to enjoy. For many anglers, getting the fish out of the water by wading through the impact of the waves can be more thrilling than catching from the comfort of the boat.
Which to Choose?
The most experienced anglers using this special fishing technique usually carry at least 3 rods of different lengths, ranging from 3.80 to 5 meters. Thus, they can travel long different distances.
Surf rods can be:
Telescopic: They range in length from 390 to 450 centimeters and can be parabolic, peak, or progressive. They are the best selling ones.
Connecting rods: sleeve or split, ideal for incredibly long casts. These are very strong and precise rods.
Mixed: half of the barrel is telescopic and the other half is fixed. This is a model that has enjoyed extraordinary success for several years now.
Surf Rod Accessories
Choosing a good rod means not only focusing on the material of the structure and its type. Accessories also play a fundamental role:
Surf rod reels: For this technique, you can use fixed spool reels (recommended for newcomers to this fishing technique) as well as spinning reels (more difficult to handle). Both must have certain technical characteristics: maximum speed when casting and lifting; adjustable and stable friction; a system for easy coil change.
Rod Holder: surf rods are quite heavy and cannot be held in your hand for long. For this reason, we recommend very comfortable legs for setting your rod on the shore. They provide great stability.
Guides: The best surf rods are equipped with very strong double bridge guides.
🔍 Anatomy of a Surf Fishing Rod
Understanding the very essence of surf fishing rods is paramount for every passionate angler. It's not just a stick with a line. Let's dissect the core elements that make up this essential tool:
🔬 Material: The Backbone of the Rod
Fiberglass: One of the earliest materials utilized in modern surf fishing rod design, fiberglass offers a balanced combination of flexibility and strength.
Durable and can endure rigorous fishing sessions.
Generally more affordable than carbon fiber.
Offers a smoother, parabolic bend which is great for long fights.
Carbon Fiber (often termed as Graphite): A more recent innovation, carbon fiber rods are celebrated for their lightweight properties and high sensitivity.
Lighter than fiberglass, allowing for longer casting sessions without fatigue.
Extremely sensitive, making it easier to detect subtle bites.
Stiffer, which can translate to longer casting distances.
📏 Length: Casting Distance vs. Control
The length of a surf fishing rod can significantly affect its performance:
Shorter Rods (7-9 feet):
Better control for precision casting.
Ideal for fishing spots with obstructions or heavy vegetation.
Longer Rods (10-14 feet or more):
Allows for longer casting distances, reaching deeper waters.
Useful in open beach areas with few obstructions.
🌊 Action: The Rod's Response
The action of a rod describes how and where it bends when pressure is applied.
Fast Action:
Bends mostly near the tip.
Offers a quicker response, ideal for setting hooks quickly.
Best for larger, heavier lures.
Medium Action:
Bends in the top half of the rod.
Versatile, making it suitable for a variety of fishing conditions and species.
Balances sensitivity and strength.
🛠️ Reel Seats & Guides: Holding It All Together
Reel Seats: The anchor point for your reel. Look for reel seats that are:
Corrosion-resistant, especially important for saltwater fishing.
Sturdily built to secure the reel without wiggling.
Guides: The loops that guide the line down the rod.
Seek guides made of materials resistant to saltwater corrosion, like ceramic or titanium.
Ensure evenly spaced guides for smooth casting and retrieval. 🌊🎣🌅
🚀 Casting Mechanics: The Superiority of Surf Rods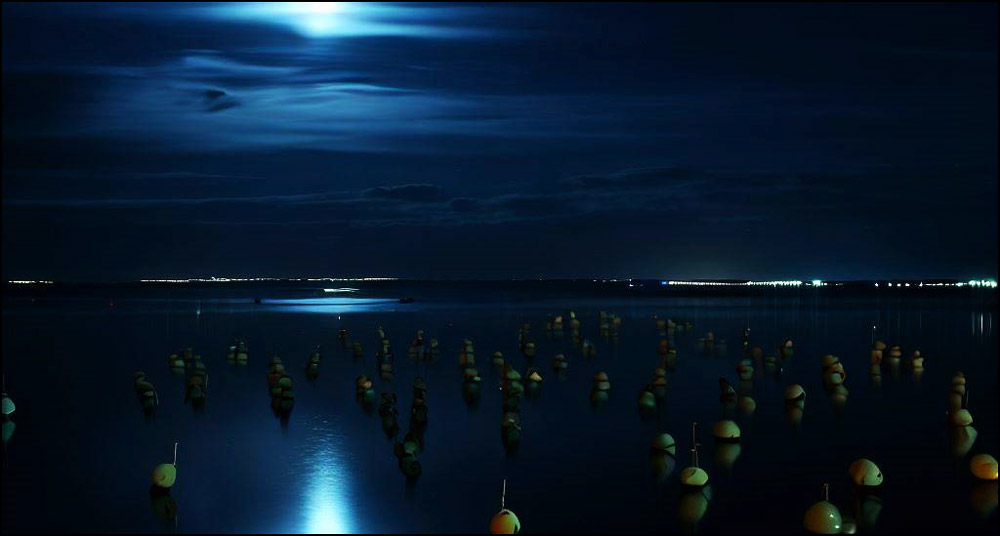 For many, casting a line into the vast expanse of the ocean is more than just a throw; it's an art, a science, and a testament to human ingenuity. When it comes to surf fishing, the mechanics of casting truly shine, and the design of surf rods plays a pivotal role. Let's dive into the captivating world of casting mechanics and discover the nuances that make surf rods unparalleled in their performance.
🌀 The Pendulum Cast: Physics in Play
At its core, the pendulum cast is a harmonious blend of timing, technique, and equipment. Here's a breakdown of its physics:
Start with the lure or weight swinging (like a pendulum) beneath the rod.
As the weight swings forward, a simultaneous, powerful upward thrust of the rod is initiated.
This combination results in a high-speed arc, launching the bait or lure out into the sea.
The pendulum cast capitalizes on the principles of momentum and leverage, maximizing the potential casting distance.
When executed correctly, this technique can significantly enhance casting distance, making it a favorite among seasoned surf anglers.
📏 The Extended Advantage: Role of Rod Length
The adage 'size matters' rings particularly true in the world of surf fishing.
Greater Distance: A longer rod acts as a larger lever, providing increased casting distance. Simply put, the longer the lever, the farther you can fling your bait.
High Line Retrieval: Longer rods also mean that the line enters the water at a steeper angle, keeping your bait above the breaking waves and closer to the target fish zone.
⚖️ Finding the Balance: Rod Length vs. Casting Weight
While a long rod can cast farther, there's a delicate balance to maintain with casting weight:
Heavier Weights: Longer rods can handle and cast heavier weights, which is especially beneficial in strong currents where a heavier sinker is needed to keep the bait grounded.
Rod's Casting Range: Every surf rod has a recommended casting weight. Overloading can lead to poor casting, reduced accuracy, or even rod damage.
Synergy: The right combination of rod length and casting weight, tailored to specific conditions, can elevate your surf fishing experience. 🌊
✅ Picking the Right Surf Fishing Rod: A Professional's Checklist
Selecting the perfect surf fishing rod isn't just about grabbing the shiniest or longest one on the rack. It's an intricate process of understanding your needs, assessing the options, and making informed decisions. As every seasoned angler knows, the right rod can be the difference between an unforgettable fishing expedition and a frustrating day at the shore. Let's navigate the process with this professional's checklist:
🎯 Purpose: Fish Species & Conditions First
Know Your Fish: Understand the species you're targeting. Larger species require sturdier rods, while smaller species can be pursued with lighter rods.
Example: If you're aiming for heavyweights like tarpon or shark, opt for a strong, fast-action rod.
Assess the Conditions: Consider the environment and weather.
Surf Conditions: In rough surf with strong currents, a heavier and longer rod is beneficial.
Wind Conditions: Windy days may require heavier lures and sinkers, demanding a rod that can handle the added weight.
💸 Budget vs. Quality: The Golden Equilibrium
The Investment Perspective: While it might be tempting to go for the cheapest option, remember that a good-quality rod is an investment in your fishing future.
Quality Indicators: Look for features like corrosion-resistant reel seats and guides, high-quality materials (carbon fiber or premium fiberglass), and a comfortable grip.
Setting Limits: Set a realistic budget but be ready to stretch slightly for quality. Often, a marginal increase in cost can result in a significant upgrade in rod quality.
🌟 Brand Reliability: Trusted Names in the Game
Industry Leaders: Brands like Shimano, Penn, and Ugly Stik have built reputations over the years for producing reliable and durable surf rods.
Personal Experience: Ask fellow anglers for recommendations. Personal testimonials often provide insights that generic reviews can't.
Warranty & Support: A brand that offers a good warranty and responsive customer service is a testament to their confidence in product quality.
🚫 Common Mistakes and Misconceptions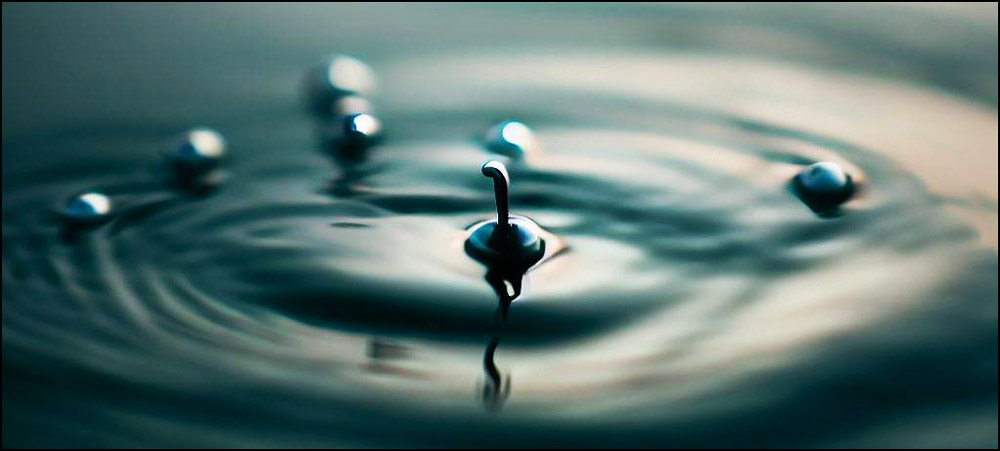 Let's debunk some common myths and highlight typical rookie errors to ensure your surf fishing endeavors are based on facts, not fiction.
🕵️‍♂️ Debunking Surf Fishing Rod Myths
"The Longer the Rod, the Better"
Truth: While longer rods can cast further distances, it's essential to choose a rod length based on your specific needs, target species, and fishing environment.
"All Surf Rods are Saltwater Resistant"
Truth: Not all surf rods are designed to withstand the corrosive effects of saltwater. Ensure the rod has corrosion-resistant components, especially if frequently used in saltwater conditions.
"Expensive Equals Quality"
Truth: A high price tag doesn't always guarantee a top-quality rod. It's crucial to consider factors like materials, construction, and brand reputation instead of just the price.
😬 Common Errors Made by Beginners (And How to Sidestep Them)
Overloading the Rod
Mistake: Using weights or lures that exceed the rod's recommended casting weight.
Solution: Always check the rod's specifications. Overloading can reduce casting accuracy and even risk breaking the rod.
Ignoring Maintenance
Mistake: Neglecting to clean the rod after fishing sessions, especially after saltwater use.
Solution: Rinse your rod with freshwater after each use and occasionally check for any signs of wear or damage.
Choosing Based on Looks Alone
Mistake: Buying a rod based solely on its aesthetic appeal.
Solution: While aesthetics matter, prioritize functionality, durability, and suitability for your fishing needs.
Sticking to One Technique
Mistake: Reluctance to adapt and try new casting techniques or tactics.
Solution: Surf fishing is dynamic. Experiment with different casting methods and lures to find what works best in various scenarios. 🎣🌊
🌊 Beyond the Rod: Gearing Up for Surf Fishing Success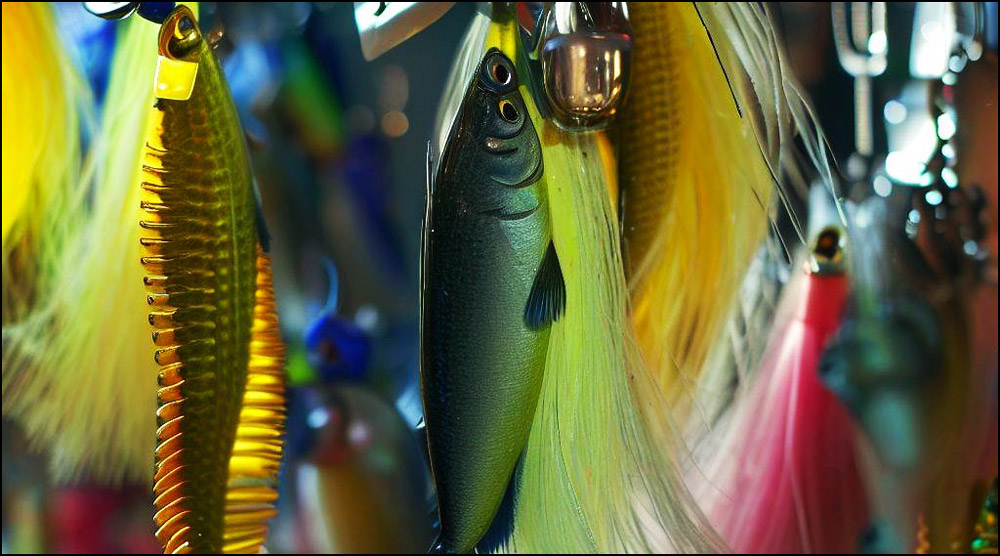 While the surf fishing rod undoubtedly plays a starring role in your angling adventure, it's just one piece of a larger ensemble. Equipping yourself with the right supporting cast ensures not just a catch but a truly enriching experience by the surf. Dive in as we explore the unsung heroes of surf fishing equipment and their undeniable importance.
🎣 The Triad of Success: Reels, Lines, and Bait
Reels: The reel is your rod's partner in crime.
Spinning Reels: Ideal for those starting their surf fishing journey due to their ease of use.
Baitcasting Reels: Perfect for seasoned anglers looking for precision and control. Ensure it's designed for saltwater use to resist corrosion.
Lines:
Monofilament: Stretchy, abrasion-resistant, and perfect for general surf fishing needs.
Braided Lines: Offers a thinner diameter for the same strength, allowing for longer casts. It has no stretch, providing better sensitivity.
Bait Choices:
Natural Baits: Such as shrimp, squid, or live baitfish, are irresistible to many fish species.
Artificial Lures: They can mimic prey, generate vibrations, or reflect light to attract fish. Essential to have a diverse range in your arsenal to cater to various fish and conditions.
🧰 Additional Gear to Enhance Your Surf Fishing Experience
Rod Holders: Secure your rod in the sand, freeing your hands and ensuring your rod doesn't get pulled into the water by an enthusiastic fish.
Tackle Boxes: Keep your hooks, lures, sinkers, and other essentials organized. Opt for waterproof and salt-resistant ones for longevity.
Protective Clothing:
UV Protective Shirts: Safeguard against the sun's harsh rays.
Wading Boots: Provides a grip on slippery surfaces and protection against sharp objects. 🌅🎼
❓ FAQ: Surf Fishing Rods 🌊
🎣 Wrapping Up: The Essence of Successful Surf Fishing
As the waves crash and the horizon beckons, the allure of surf fishing becomes ever more apparent. And at the heart of this thrilling adventure lies the trusty surf fishing rod. But, as we've journeyed together through the intricacies of the sport, it's clear that the rod is just the beginning.
🌟 The Significance of the Right Surf Fishing Rod
A well-chosen surf fishing rod is akin to the bow of a skilled archer or the paintbrush of a master artist. It's not merely a tool, but an extension of the angler, channeling their skill, intuition, and passion. With the right rod in hand, the vastness of the sea becomes a canvas, teeming with potential.
🌍 A Holistic Approach to Surf Fishing
Yet, as with any pursuit, true mastery goes beyond equipment. It's a blend of:
🔳 Knowledge: 📚 Immerse yourself in continuous learning. Understand the species, tides, and techniques. Every fishing session is an opportunity to learn and grow.
🔳 Sustainable Practices: 🍃 The ocean is a treasure. Embrace catch and release, respect size and bag limits, and avoid sensitive habitats. Ensuring that the marine ecosystem thrives is a responsibility every angler shares.
🔳 Quality Gear: 🎣 Beyond the rod, investing in quality gear – from reels to protective clothing – elevates your experience, ensuring durability and efficiency.
🌅 Setting Sail Towards Greater Adventures
So, as the sun sets on our exploration, remember: surf fishing is as much an art as it is a science. Equip yourself with the best, but also enrich yourself with knowledge and a sense of stewardship. The waves await, and with every cast, a new story unfolds. Dive in, explore, and cherish every moment by the surf. Here's to tight lines and endless adventures! 🌊🐟🌟
📚 Additional Resources & References! 🎣
Embarking on your surf fishing journey or looking to further hone your skills? The vast ocean of information can seem overwhelming. But worry not! We've curated a selection of resources to steer you in the right direction.
🔗 Recommended Products for the Avid Angler
Surf Rods: Top 10 Surf Fishing Rods of 2023 – A comprehensive review of this year's bestsellers.
Reels: Saltwater-Resistant Reels Guide – Find the reel that can brave the ocean's wrath.
Tackle Gear: Essential Tackle for Surf Fishing – From lures to lines, this guide has you covered.
📺 Tutorials to Elevate Your Game
Casting Techniques: Mastering the Pendulum Cast – Unlock greater casting distances with this technique.
Bait Selection: Natural vs. Artificial: What to Use When – A deep dive into the world of baits.
📖 Further Reading Materials for the Enthusiast
Books: The Complete Guide to Surf Fishing – A detailed exploration of techniques, equipment, and tips.
Blogs: Surf Fishing Diaries – Personal anecdotes, lessons learned, and tales from the sea.
Research Articles: The Science Behind Tides & Fishing – Unraveling the mysteries of how tides influence fish behavior.
Tags: #best surf fishing rods / #best surf fishing rods and reels / #best rods for surf fishing / #best saltwater surf fishing rods / #best telescoping surf fishing rods / #what are the best surf fishing rods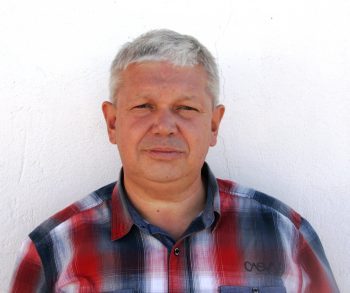 Sergio Smirnoff
Professional fisherman with 40+ years of experience.
Fishing and the ocean is a passion of my life. I am passionate about all kinds of sea fishing: fishing from the shore (spinning, float, baitcasting), from a boat, and spearfishing day and night.
I live in Tenerife (Canary Islands) for the last 10+ years and share my daily fishing experiences on my website. Many years of personal experience as a fisherman and the vast experience of my friends allow me to write professionally on any fishing topics (from choosing a flashlight and equipment to deep-sea fishing).
All of my advice is based on practical real-world experience and will be useful to both novice anglers and professionals.
Read more
about the author.
Affiliate Disclosure: FishReeler.com sometimes gets paid for listings, through sponsors or affiliate programs like Amazon, Ebay, Cabelas, Bass Pro Shop, Shimano, Daiwa, Rapala, Renn, Okuma, KastKing, etс. Clicking a link helps keep FishReeler.com free, at no extra cost to you!
About the author: Each article is verified by the fishing expert Sergio Smirnoff. The articles are written by professional and amateur fishermen with 20+ years of fishing experience.
Note: The views and opinions expressed in this article are those of the authors and do not necessarily reflect the official policy or position of any agency. The articles are for informational purposes only, share your opinions in the comments and join the fishing discussions, let's share our fishing experiences together!