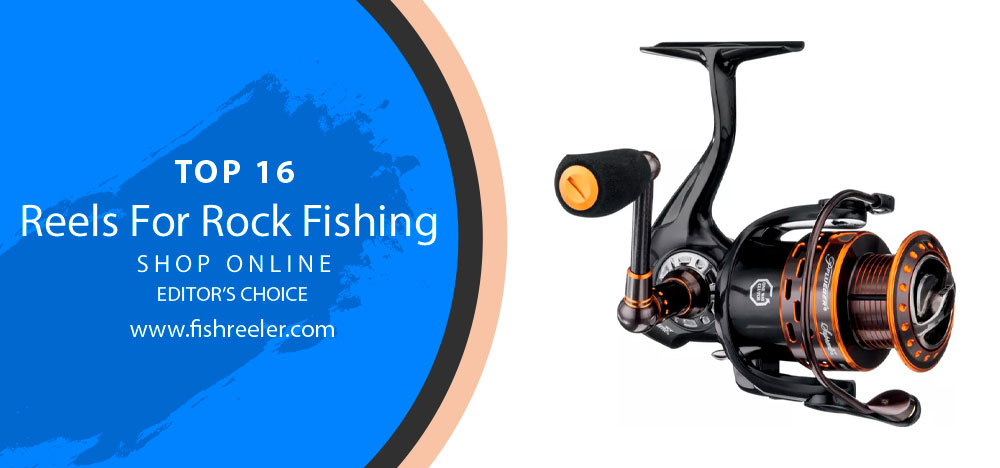 Rock Fishing Reels Uncovered: The Ultimate Guide to Enhancing Your Shoreline Experience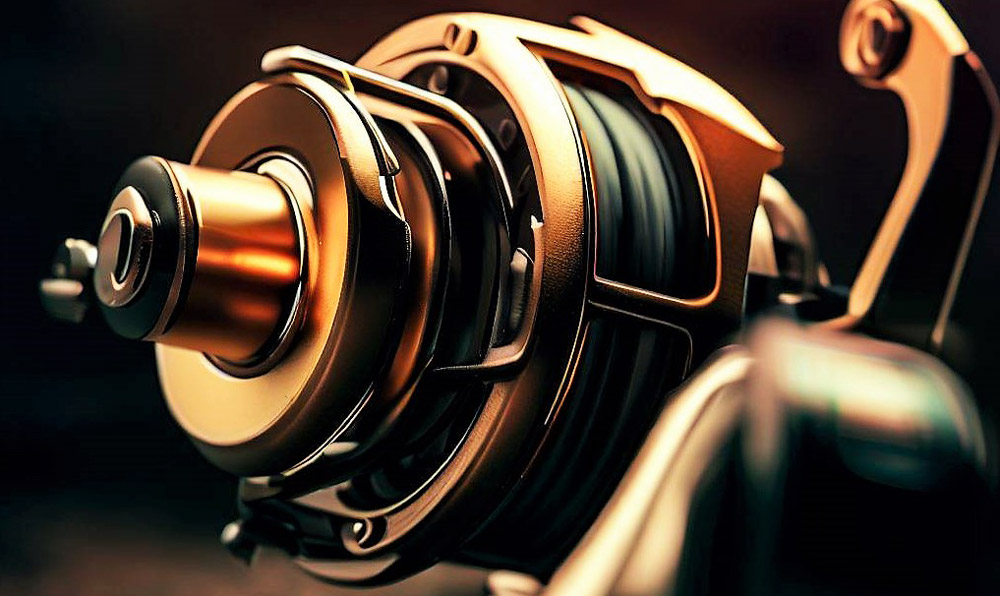 Casting Off Into Adventure: Discover the World of Rock Fishing
Picture this: You're standing on a rocky outcrop, waves crashing around you, as you cast your line into the swirling waters below. The thrill of anticipation builds as you feel a sudden tug on your line. You know you're about to reel in the catch of a lifetime, but are you equipped with the right reel to bring your prize ashore?
Reeling in Success: The Right Gear for Rock Fishing Triumphs
Rock fishing is an exciting and rewarding sport, but success hinges on having the right gear. One of the most critical components of your rock fishing setup is the reel. The perfect reel can make all the difference in your ability to tackle challenging conditions and land that dream catch. With countless options available, choosing the right reel for rock fishing may seem daunting, but fear not! We're here to help.
Navigating the Rock Fishing Reel Rundown
In this article, we will delve into the essentials of rock fishing, discuss the key features to look for in a rock fishing reel, and provide expert recommendations on the best reels currently on the market. Additionally, we'll guide you through pairing your reel with the ideal rod, share valuable rock fishing tips and techniques, and invite you to join the conversation by sharing your own experiences and preferences. So, let's dive in and discover the secrets to rock fishing reel success!
Rock Solid Reels: Unraveling the 16 Best Reels for Rock Fishing Enthusiasts!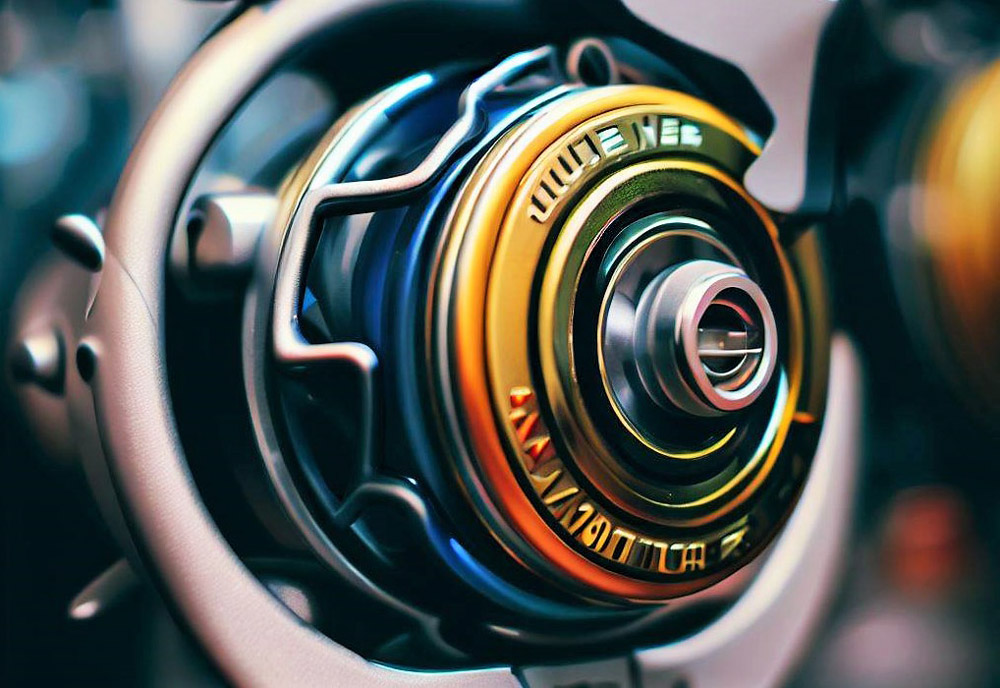 Have you ever gone rock fishing? It can be a lot of fun, and it's a great way to get outdoors and enjoy nature. Rock fishing is a popular pastime for many fishermen, and the right reel can make all the difference in the world when it comes to this type of fishing.
In this blog post, we'll take a look at some of the best reels for rock fishing on the market today. Whether you're a beginner or a seasoned pro, one of these reels is sure to fit your needs! So without further ado, let's get started!
1# Shimano Stradic FL Spinning Reel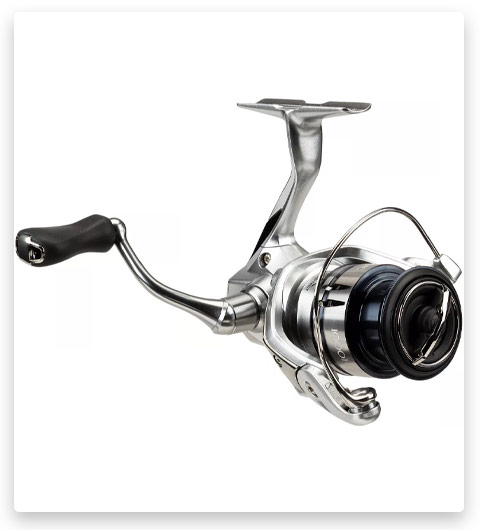 Shimano knows that when you're chasing trophy fish, you need a reel that can withstand the punishment. That's why they created the Stradic FL Spinning Reel. With its Flex-free Hagane body, X-Protect waterproofing system, and Long Stroke Spool, this reel is designed to deliver smooth power and performance no matter how big the fish gets.
Plus, with its SilentDrive noise and vibration reduction system, you'll be able to focus on reeling in your catch without worrying about annoying background noises. So if you're looking for a reel that can take a beating, look no further than Shimano's Stradic FL Spinning Reel.
2# Daiwa BG Spinning Reel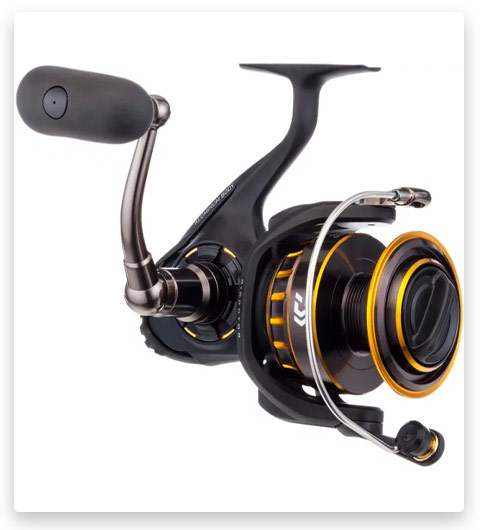 Looking for a top-quality spinning reel to help you land the big one? Check out the Daiwa BG. With a hardbody body and side cover, this reel is built to last. It's also designed for lightweight performance, with a balanced Air Rotor design and oversized Digigear machine-cut gears.
The braid-ready Dynamic Cut aluminium ABS spool is perfect for use with braided line, and the quality 7-bearing (6+1) system ensures smooth operation. The waterproof Carbon ATD drag system provides dependable drag power, while the machined aluminium screw-in handle provides a comfortable grip. This reel is also saltwater safe, making it a great choice for anglers who fish in both fresh and saltwater.
3# Shimano TwinPower SW Spinning Reel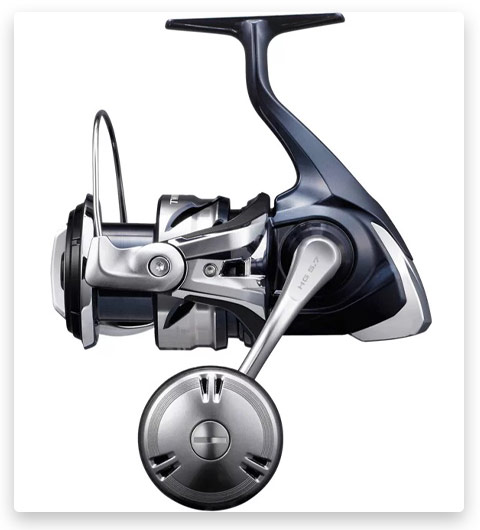 Check out the Shimano TwinPower SW Spinning Reel. Featuring a tough Haganealuminium body, precision Hagane gearing, and Shimano's exclusive Infinity Drive for smooth, powerful operation, this reel is built to last.
Plus, it comes equipped with X-Shield water resistance and Cross Carbon Drag for smooth, consistent performance. For even more power and strength, choose the 10000 or 14000 model, which features Shimano's extreme Heatsink Drag system. No matter what kind of fish you're after, the Shimano TwinPower SW Spinning Reel has the power and performance you need to bring them in.
4# Okuma Makaira Spinning Reel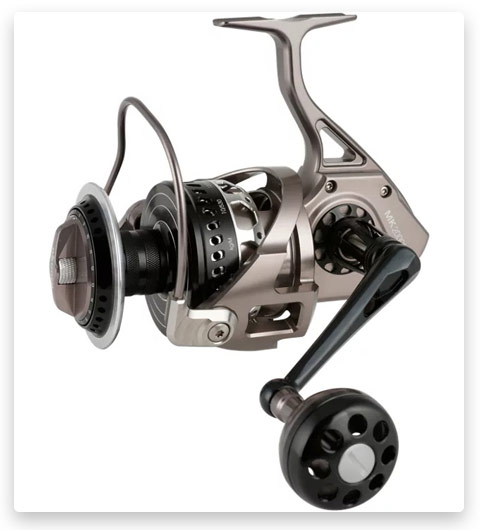 The Okuma Makaira Spinning Reel was designed to dominate saltwater big game fish. It has an astonishing drag performance and can function as a conventional lever drag reel. With 66 lbs. of drag power, it's perfect for catching larger fish.
The full-body corrosion-resistant coating and Hydro Sealed body and drag will keep your reel in great condition, even in the harshest saltwater environments. It also features a forged aluminium body, side plate, and rotor for durability, plus a machined aluminium anodized spool with LCS lip for extra strength. The rotor brake ensures smooth operation, while the 9 + 1 system with HPB bearings provides lasting performance.
5# PENN Squall Baitcast Reel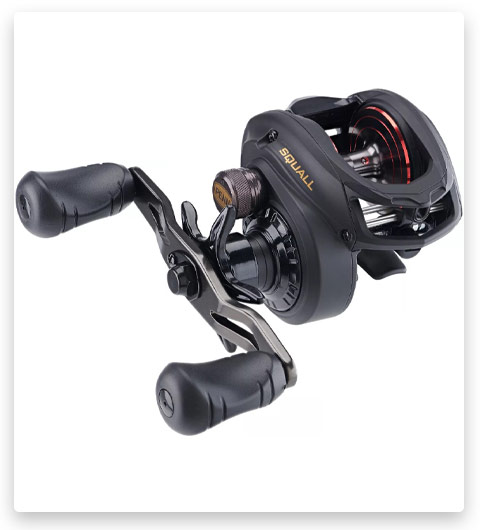 This reel features a full metal body and hard brass main gear, ensuring maximum durability. The bearing-supported bronze pinion and magnetic casting brake provide smooth operation, while the quality 5+1 stainless steel bearing system ensures lasting performance. Plus, with its powerful HT-100 drag system, you can wear down fish without hesitation or chatter.
6# Pflueger Supreme XT 11-Bearing Spinning Reel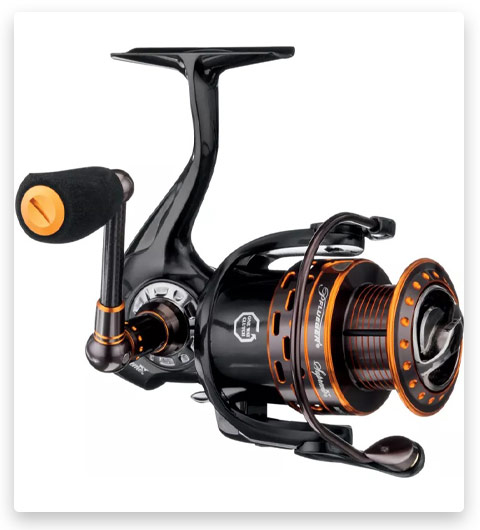 The Pflueger Supreme XT is a top-of-the-line saltwater spinning reel designed for anglers who demand the very best. Its features include an ultra-lightweight magnesium body, 10 stainless steel bearings, and a sealed carbon-fibre drag system. The sure-click bail and anti-twist titanium line roller make this reel one of the most user-friendly and dependable on the market today.
7# Lew's Custom XP Baitcast Reel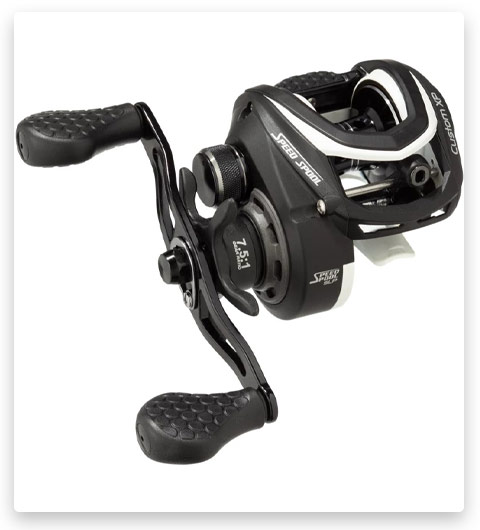 This Lew's Custom XP baitcasting reel is perfect for experienced anglers. It features a sleek, low-profile design with a one-piece graphite frame and an easily removable palming side plate. The double-anodized aluminium U-shaped spool ensures smooth operation, while the multi-setting brake dual system provides precise drag control. The reel also comes with a premium 9+1 system, double-shielded, stainless steel ball bearings, and a zero-reverse one-way clutch.
8# Bass Pro Shops Pro Qualifier 2 Baitcast Reel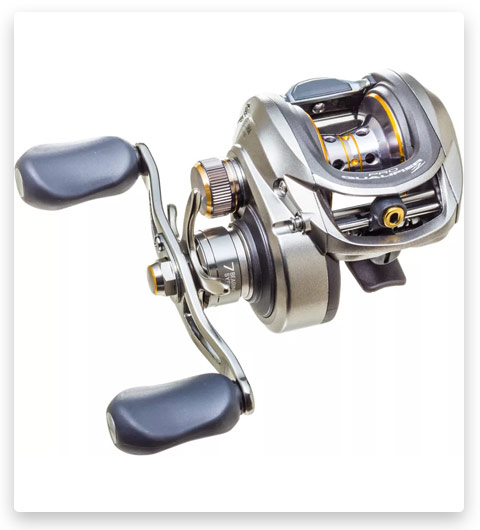 The all-new Pro Qualifier 2 baitcasting reel from Bass Pro Shops is lighter and more compact than ever, yet still packed with features that tournament anglers demand. Its perfect balance and comfortable palming make it a dream to use all day long, while the quality 7-bearing system ensures smooth operation.
The power lock instant anti-reverse is a must-have for hard-hitting fish, and the dual braking system keeps everything under control. The pin-release side plate makes quick brake adjustments a breeze, and the soft-touch thumb bar is a pleasure to use. The built-in lube port keeps everything running smoothly, even in the most demanding conditions.
9# Okuma Avenger ABF Spinning Reel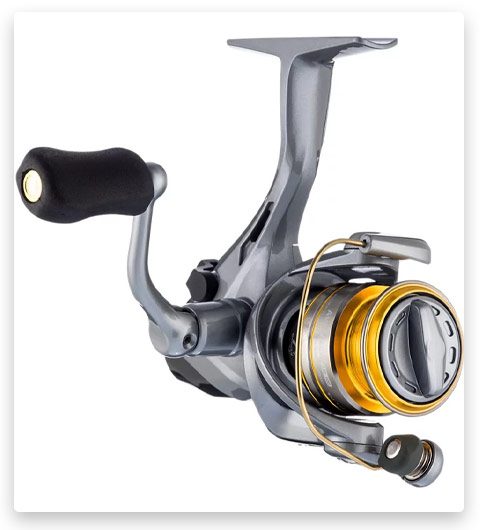 The Okuma Avenger ABF spinning reel is a smooth and durable reel with a bait feeder system. It features a micro-adjustable secondary drag for bait feeder tension, corrosion-resistant frame, side plate, and rotor, and CFR Cyclonic Flow Rotor technology.
The computer-balanced RES II Rotor Equalizing System provides even drag pressure and the machined, anodized aluminium spool ensures smooth Operation. This reel also has a Quick-Set roller bearing for easy Operation and a multi-disc Japanese oiled-felt drag for reliable performance. The rigid metal handle with the TPE knob provides a comfortable grip for all-day fishing.
10# Abu Garcia Revo MGX Baitcast Reel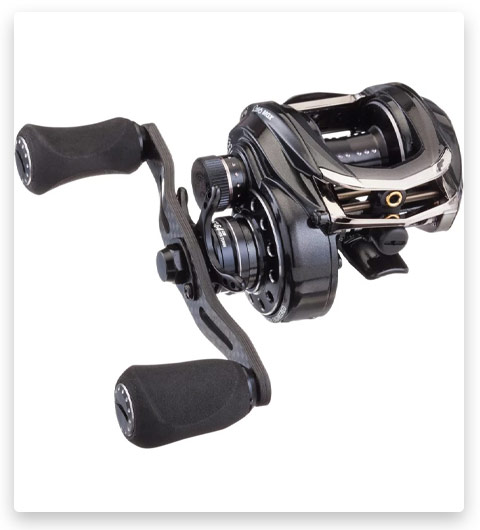 Abu Garcia's Revo MGX baitcasting reel is the next generation of ultra-lightweight reels. It features a low-profile X-Mag magnesium alloy frame, C6 carbon side plates, and aircraft aluminium main gear for incredible precision and performance.
The long-casting Infini II spool design ensures smooth, accurate casts every time, while the 4-pin IVCB-4 brake system provides precise brake control for difficult casting scenarios. The EVA knobs provide comfort and leverage when casting all day long, while the Lube port makes it easy to keep your reel in top condition.
11# Shimano Vanford Spinning Reel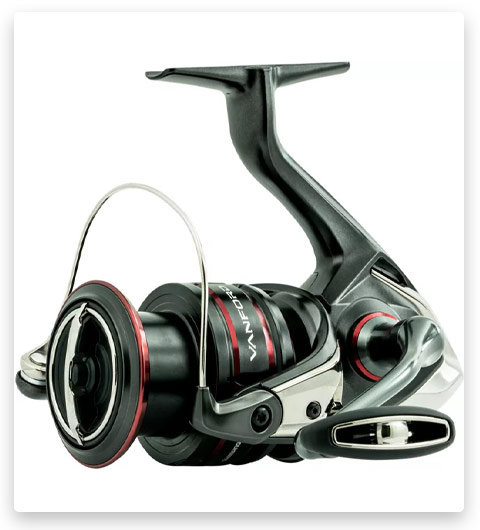 The Shimano Vanford Spinning Reel is an extremely versatile reel that offers anglers a long list of impressive features. The CI4+ carbon G-Free Body design ensures a lightweight and durable construction, while the X-Protect water-resistance technology keeps your reel performing at its best in all conditions.
The Long Stroke spool provides smooth and consistent line retrieval, while the One-Piece Bail ensures reliable strength and durability. The Propulsion line management system ensures trouble-free casting, while the Aero Wrap provides high-performance winding efficiency. The Cold-forged Hagane gearing and X-Ship bearing-supported pinion gear delivers smooth, powerful, and reliable performance.
12# Ardent Finesse Spinning Reels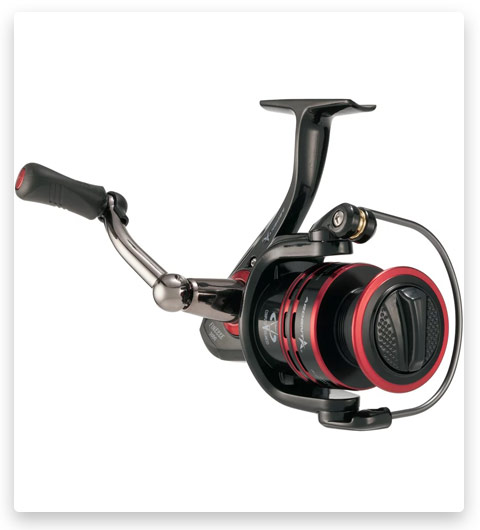 Ardent Finesse Spinning Reels are made with high-quality materials that make them durable and lightweight. The frame is made of lightweight graphite, the spool is made of cold-forged 6061 T6 aluminium, and the bail wire is made of high-strength lightweight heavy-gauge aluminium.
The reel also has a multi-stack-washer drag system that protects your line from wear and tear. The 7+1 bearing system ensures that the reel operates smoothly. Additionally, the braided band on the spool lets you tie the braid directly to the spool. The handle is made of one-piece die-cast aluminium and the knob is made of rubber.
13# Quantum Throttle Spinning Reel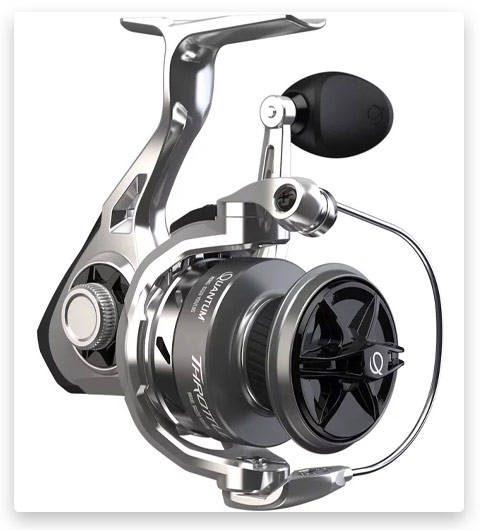 The Quantum Throttle Spinning Reel is a lightweight, durable reel that features a carbon fibre body and side cover. This reel has a MaxCast II spool and a 10+1 ball-bearing system with Dura-Lok Anti-Reverse Clutch, ensuring crisp, precise operation in all phases. The ultra-smooth carbon fibre drag system provides excellent performance value.
14# Mitchell 300 Spinning Reel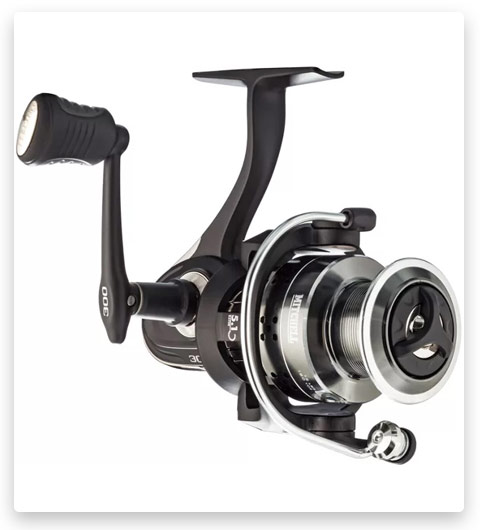 The Mitchell 300 spinning reel is the perfect choice for anglers who demand professional-grade performance. It features durable construction and a powerful multi-disk drag system that can handle even the biggest fish. Additionally, the innovative bail Halo ensures smooth operation and consistent casting every time.
15# Tsunami Shield Spinning Reel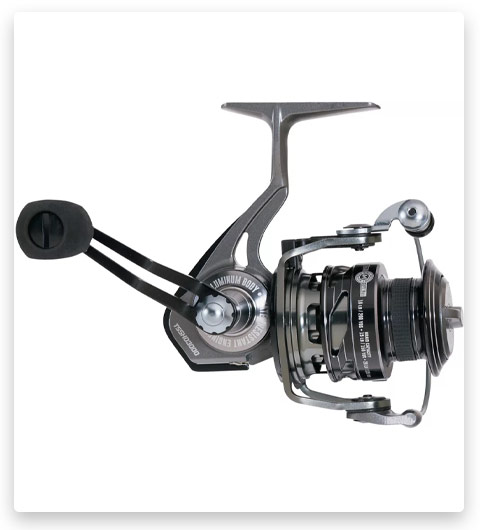 The Tsunami Shield Spinning Reel is a top-of-the-line choice for saltwater fishing. Its tightly sealed design and 10-13 internal shields protect critical components from harsh elements, while the hybrid all-metal, the anodized aluminium body ensures durability. Other features include a heavy-duty bail, machined aluminium spool, and 4+1 sealed stainless steel bearings for smooth, strong drag.
16# PENN Fathom Baitcast Reel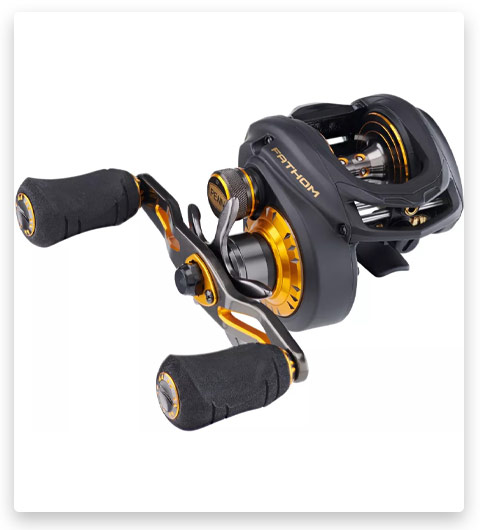 When you're out on the open water, you need a reel you can rely on. The PENN Fathom Baitcast Reel is built to withstand the elements and keep working no matter what conditions you're fishing in. With a full-metal body and crank side plate, this reel is designed to protect its internal components from the rigours of saltwater fishing.
The smooth 6+1 stainless steel bearing system ensures smooth operation, while the brass main gear and bearing-supported bronze pinion gear provide durability and long-lasting performance. The HT-100 carbon fibre drag washers apply smooth, relentless pressure at all settings, so you can fight even the biggest fish with confidence.
The Essentials of Rock Fishing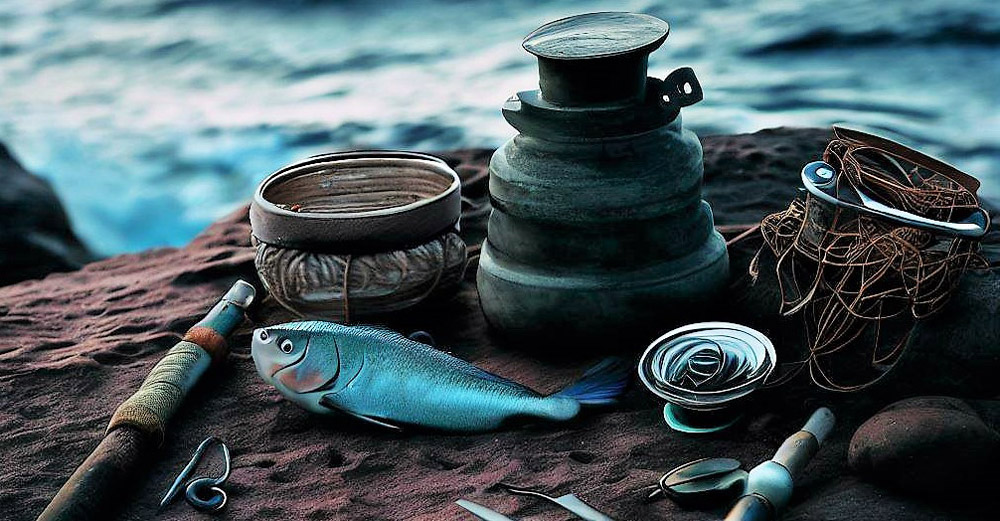 Rocky Rendezvous: Unveiling the Challenges and Rewards of Rock Fishing
Rock fishing offers a unique set of challenges and rewards that set it apart from other angling experiences. The rocky terrain provides an incredible diversity of fish species, making it an angler's paradise. However, these conditions also present their own set of obstacles. Navigating the slippery rocks and crashing waves requires skill and agility, while the unpredictable nature of the sea tests an angler's adaptability. The thrill of reeling in a hard-fighting fish amidst the spectacular backdrop of the shoreline makes rock fishing an unforgettable experience that keeps anglers coming back for more.
Gear Up for Greatness: Specialized Equipment for the Rock Fishing Realm
Due to the specific challenges that rock fishing presents, it is essential to use specialized gear designed to withstand the demanding environment. Saltwater, rough terrain, and potentially larger fish species require equipment that is built to last, offering the durability and strength needed for successful rock fishing. Choosing the right gear, from your rod and reel to your line, bait, and tackle, can greatly impact your overall experience and success on the rocks.
The Reel Deal: Unlocking Rock Fishing Success
The reel is the heart of your rock fishing setup, playing a pivotal role in determining your ability to cast, retrieve, and land fish in this challenging environment. A reliable reel should offer durability, corrosion resistance, and a smooth drag system to handle the strong pulls of your target species. Additionally, it must have the appropriate line capacity and gear ratio to suit your specific rock fishing needs. By investing in a quality reel, you can significantly increase your chances of success and make your rock fishing adventures even more enjoyable.
Key Features to Look for in a Rock Fishing Reel
Built to Last: Exploring Durability and Corrosion Resistance
🐟Materials Matter: The Foundation of a Trustworthy Reel
The materials and construction of a reel play a significant role in its durability and resistance to the harsh saltwater environment of rock fishing. Reels made from high-quality materials, such as anodized aluminum or marine-grade stainless steel, offer enhanced strength and corrosion resistance. Look for sealed drag systems and bearings to prevent saltwater intrusion and increase the reel's lifespan.
🐟Reel Care 101: Expert Tips for Maintenance and Cleaning
Remember, investing in a well-constructed reel will save you money in the long run by reducing the need for frequent replacements.
Proper maintenance and cleaning are essential for prolonging the life of your rock fishing reel. Rinse your reel thoroughly with fresh water after each use to remove salt and debris. Regularly disassemble the reel to clean and lubricate the internal components, ensuring smooth operation. Store your reel in a cool, dry place to prevent damage from moisture and humidity.
Speed and Precision: The Importance of Gear Ratio and Retrieval Speed
🐳Gearing Up: Benefits of Different Gear Ratios
Gear ratio refers to the number of times the spool rotates with each turn of the handle. Higher gear ratios (e.g., 6:1) provide faster line retrieval, allowing you to quickly bring in your line when targeting fast-moving species or fishing in strong currents. Lower gear ratios (e.g., 4:1) provide more torque and power, which is ideal when targeting larger, stronger fish that require more control during the fight. Consider the species you plan to target and the specific conditions of your rock fishing location when choosing a gear ratio.
🐳Fast and Furious: How Retrieval Speed Impacts Your Catch
Retrieval speed, determined by the gear ratio, can significantly impact your rock fishing experience. A faster retrieval speed allows for quicker reaction times when a fish strikes, potentially increasing your success rate. Additionally, it enables you to cover more water and try various depths more efficiently. However, slower retrieval speeds offer more control and power when battling larger, hard-fighting fish. Striking a balance between speed and power is crucial for optimizing your rock fishing experience.
Lines of Success: The Art of Line Capacity and Compatibility
🐋Reeling in the Right Line: Ideal Types and Weights for Rock Fishing
The ideal line types and weights for rock fishing depend on the target species, water depth, and surrounding structure. Braided lines offer increased strength, sensitivity, and abrasion resistance, making them well-suited for rock fishing. However, monofilament lines provide more stretch, which can be useful when battling hard-fighting fish. Generally, opt for a line with a higher breaking strength (e.g., 20-40 lb) to ensure it can withstand harsh conditions and potential encounters with larger fish.
🐋Design Decoded: How Reel Design Influences Line Performance
Reel design plays a significant role in line capacity and compatibility. A reel with a large spool can hold more lines, allowing for longer casts and the ability to reach deeper water. Ensure that the reel you choose is compatible with the line type and weight you intend to use. Check the reel's specifications for line capacity and recommended line types to guarantee a smooth, trouble-free rock fishing experience.
Top Rock Fishing Reels: Expert Picks and Reviews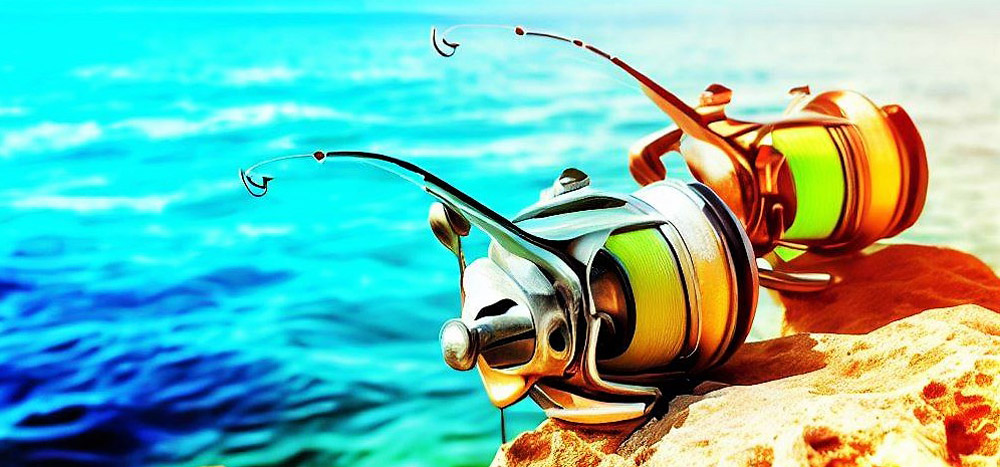 Rock Star Reels: The Best in the Business
After thorough research and testing, we have compiled a list of the best rock fishing reels on the market:
Penn Slammer III
Shimano Saragosa SW
Daiwa Saltist Back Bay LT
Abu Garcia Revo Inshore
Okuma Cedros CJ
Reel Revelations: Unveiling Key Features and Specifications
| Reel Model | Key Features and Specifications |
| --- | --- |
| Penn Slammer III | Full metal body, sealed Dura-Drag system, IPX6 sealed, 6+1 stainless steel bearing system, various sizes and gear ratios available. |
| Shimano Saragosa SW | X-Ship technology, Hagane body, X-Tough Drag, 5+1 bearing system, multiple sizes, and gear ratios available. |
| Daiwa Saltist Back Bay LT | Aluminum body, Magsealed technology, Air Rotor and Air Bail, 7+1 bearing system, various sizes available. |
| Abu Garcia Revo Inshore | X2-Cräftic alloy frame, Carbon Matrix drag system, 6 stainless steel HPCR bearings + 1 roller bearing, various sizes and gear ratios available. |
| Okuma Cedros CJ | High-speed gear ratio, Dual Force Drag system, High-density gearing, 4HPB + 1RB stainless steel bearings, various sizes available. |
Performance Unleashed: Expert Insights on Pros and Cons
Penn Slammer III:
Shimano Saragosa SW:
Daiwa Saltist Back Bay LT:
Abu Garcia Revo Inshore:
Okuma Cedros CJ:
Real-World Reel Wisdom: Personal Experiences and Tips from the Pros
| Reel Model | Key Features and Benefits | Recommended Pairing & Maintenance Tips |
| --- | --- | --- |
| Penn Slammer III | Excellent for targeting large, hard-fighting fish in rough conditions. | Ensure proper maintenance to keep the reel in top condition. |
| Shimano Saragosa SW | Ideal for anglers seeking a versatile reel for various species and conditions. | Pair with a strong, medium-fast action rod for best results. |
| Daiwa Saltist Back Bay LT | Perfect for targeting smaller to medium-sized fish in calmer conditions. | Match with a lighter, sensitive rod for optimal performance. |
| Abu Garcia Revo Inshore | Great for anglers seeking a lightweight reel for long casting distances. | Consider using a braided line to maximize sensitivity and strength. |
| Okuma Cedros CJ | Ideal for those looking for an affordable, high-speed reel. | Pair with a medium-heavy rod for optimal performance in rock fishing scenarios. |
Pairing Your Reel with the Right Rod
The Perfect Match: Combining Reels and Rods for Rock Fishing
Matching your reel with a suitable rod is essential for optimizing your rock fishing experience. The right combination ensures a balanced setup, allowing you to cast more accurately, maintain better control during the fight, and reduce fatigue during extended fishing sessions. A well-matched rod and reel also enable you to maximize the performance of your gear, making it easier to target specific fish species and adapt to varying conditions.
Rock Fishing Rods: The Quest for Length, Power, and Action
| Rod Attribute | Description and Importance for Rock Fishing |
| --- | --- |
| Length | Rod lengths can range from 7 to 12 feet or more. Shorter rods (7-9 feet) offer increased casting accuracy and are more manageable in tight spaces, making them ideal for fishing around rock formations. Longer rods (9-12 feet or more) provide extended casting distance and help keep the line above the rocks, reducing the risk of snagging. |
| Power | The power of a rod refers to its lifting strength. Choose a medium to heavy power rod for rock fishing, as it can handle the larger fish species and tackle challenging conditions. |
| Action | Rod action refers to the point at which the rod bends under pressure. Medium-fast to fast action rods are ideal for rock fishing, as they offer a good balance between sensitivity and power, enabling you to detect subtle bites and control hard-fighting fish. |
Dynamic Duos: Ideal Rod and Reel Combinations for Rock Fishing
| Fishing Scenario | Recommended Reel-Rod Combination |
| --- | --- |
| Targeting small to medium-sized fish in calmer conditions | Pair a Daiwa Saltist Back Bay LT reel with a 7-8 feet medium power, fast action rod. This combination provides excellent sensitivity, casting accuracy, and sufficient strength to handle most fish in this size range. |
| Versatile setup for various species and conditions | Match a Shimano Saragosa SW reel with a 9-10 feet medium-heavy power, medium-fast action rod. This combination allows you to cast long distances, maintain control over larger fish, and adapt to changing conditions with ease. |
| Heavy-duty rock fishing for large, hard-fighting fish | Combine a Penn Slammer III reel with a 10-12 feet heavy power, fast-action rod. This setup is built to withstand the demands of battling large fish in rough conditions while providing the power and control necessary for success. |
Essential Rock Fishing Tips and Techniques
Master the Waves: Effective Rock Fishing Techniques Uncovered
Effective rock fishing techniques vary depending on factors such as target species, water conditions, and location.
Here's an overview of some popular methods:
| Fishing Technique | Explanation and Importance for Rock Fishing |
| --- | --- |
| Float fishing | Using a float or bobber allows you to suspend your bait at a specific depth, making it ideal for targeting fish around submerged rocks or ledges. |
| Bottom fishing | This technique involves casting your baited hook and weight to the sea floor, allowing it to drift with the current. It's suitable for targeting bottom-dwelling species that frequent rocky areas. |
| Lure fishing | Casting and retrieving artificial lures, such as soft plastics, jigs, or hard-bodied lures, can effectively entice a variety of fish species. Experiment with different retrieval speeds and techniques to trigger strikes. |
| Surface fishing | Using surface lures or poppers can attract fish that feed near the surface, especially during low-light conditions or when baitfish are present. |
Bait and Tackle Tactics: Expert Tips for Targeting Various Species
Choosing the right bait and tackle depends on the target species and local conditions.
Some general advice includes:
| Bait and Tackle Type | Explanation and Importance for Rock Fishing |
| --- | --- |
| Natural baits | Fresh bait, such as shrimp, squid, or local baitfish, can be highly effective for a wide range of species. Match the size of the bait to the size of the fish you're targeting. |
| Artificial lures | Soft plastics, jigs, and hard-bodied lures come in various sizes and colors. Experiment with different options to determine what works best for your target species and conditions. |
| Tackle | Use strong, corrosion-resistant hooks, swivels, and sinkers to handle the harsh saltwater environment. Choose a leader material, such as fluorocarbon, that offers abrasion resistance to withstand contact with rocks. |
Safe and Sound: Navigating Rocky Environments with Confidence
Safety is paramount when navigating and fishing in rocky environments.
Follow these expert tips to minimize risks and ensure a safe experience:
| Safety Tip | Explanation and Importance for Rock Fishing |
| --- | --- |
| Wear appropriate footwear | Choose shoes or boots with non-slip soles that provide a good grip on wet, slippery rocks. |
| Keep an eye on the tide and weather | Be aware of tide times and weather forecasts to avoid getting stranded or caught in dangerous conditions. |
| Use a safety line | When fishing in particularly treacherous areas, consider wearing a safety harness and attaching a safety line to a secure anchor point. |
| Be cautious when casting and retrieving | Be mindful of your surroundings to avoid hooking other anglers or snagging on rocks. |
| Know your limits | Don't take unnecessary risks, and always fish with a buddy whenever possible. If you're unsure about a particular spot or situation, trust your instincts and err on the side of caution. |
FAQ: Tackle the Tides
Conclusion: Reeling in the Rocks
In this article, we have explored the exciting world of rock fishing, delving into its unique challenges and rewards. We have discussed the importance of choosing a reliable reel and pairing it with a suitable rod and highlighted the key features to consider when selecting a rock fishing reel. We have also presented our expert picks and reviews of the top rock fishing reels on the market, shared tips on matching your reel with the right rod and provided an overview of essential rock fishing techniques, bait selection, and safety tips.
Adventure Awaits: Embrace New Reels and Techniques
Rock fishing is an adventure that offers a great opportunity to connect with nature and target a variety of fish species. We encourage you to experiment with the recommended reels and techniques outlined in this article, adapting them to your personal preferences and local conditions. By investing in the right gear and honing your skills, you can elevate your rock fishing experience and enjoy many memorable moments on the shoreline.
Share Your Story: Join the Rock Fishing Reel Conversation
We invite you to share your own rock fishing experiences and reel preferences with our community. Learning from one another is a valuable part of any angling journey, and your insights can help fellow anglers make more informed decisions and discover new techniques. So, go ahead and share your stories, tips, and favorite gear with us, and let's continue to grow and learn together in this exciting pursuit.
Rock fishing is a popular hobby and sport for people of all ages. From beginners to experts, it's easy enough for anyone to enjoy the thrill of catching a fish out in nature. But with so many different reels on the market, how can you choose which one will work best? In this article, we've put together product reviews of our top picks as well as some tips that should help you make an informed decision when buying your next reel.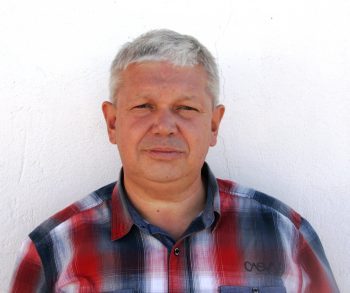 Sergio Smirnoff
Professional fisherman with 40+ years of experience.
Fishing and the ocean is a passion of my life. I am passionate about all kinds of sea fishing: fishing from the shore (spinning, float, baitcasting), from a boat, and spearfishing day and night.
I live in Tenerife (Canary Islands) for the last 10+ years and share my daily fishing experiences on my website. Many years of personal experience as a fisherman and the vast experience of my friends allow me to write professionally on any fishing topics (from choosing a flashlight and equipment to deep-sea fishing).
All of my advice is based on practical real-world experience and will be useful to both novice anglers and professionals.
Read more
about the author.
Affiliate Disclosure: FishReeler.com sometimes gets paid for listings, through sponsors or affiliate programs like Amazon, Ebay, Cabelas, Bass Pro Shop, Shimano, Daiwa, Rapala, Renn, Okuma, KastKing, etс. Clicking a link helps keep FishReeler.com free, at no extra cost to you!
About the author: Each article is verified by the fishing expert Sergio Smirnoff. The articles are written by professional and amateur fishermen with 20+ years of fishing experience.
Note: The views and opinions expressed in this article are those of the authors and do not necessarily reflect the official policy or position of any agency. The articles are for informational purposes only, share your opinions in the comments and join the fishing discussions, let's share our fishing experiences together!