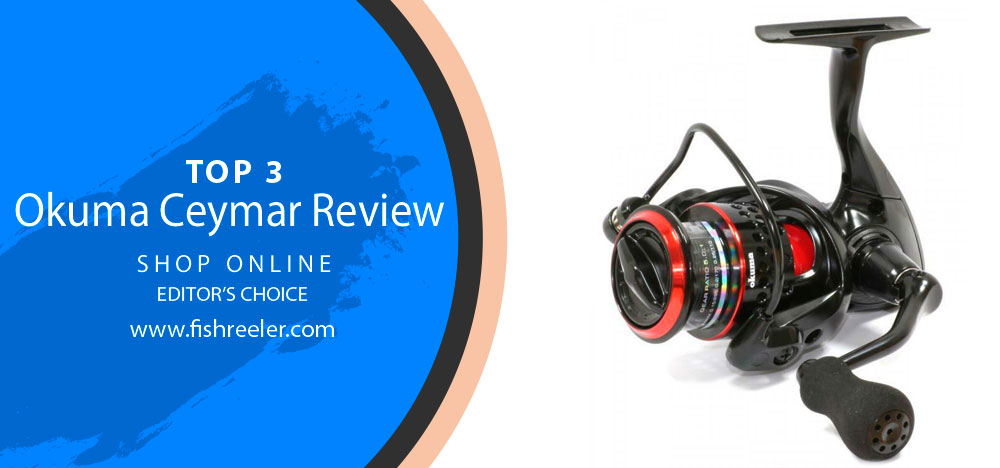 Since 2017, Taiwanese manufacturer Okuma has been releasing the Okuma Ceymar reel. In a short time, this reel became the leader in sales, thanks to its configuration, modern technical characteristics that are not inferior to more expensive brands, and of course, not at an expensive price. This article is all about the Okuma Ceymar lightweight spinning reel. After reading it, I assure you you will not be able not to purchase this model as it has excellent characteristics and every fisherman can afford to buy it.
Okuma Ceymar Review
Okuma's Ceymar spinning reel series consists of five models, weighing from 216g to 392g. The specially designed Narrow Blade body is made of corrosion-resistant graphite. For reliable operation of the entire mechanism, the coils use turned gears and 8 bearings (7 + 1) made of high-quality steel. The high precision elliptical transmission, patented in several countries, ensures uniform line placement and smooth operation, increasing the overall life of the reel. The second generation of the RES II rotor balancing system is a precisely calculated load of this unit, which made it possible to achieve an excellent balance and compensate for excess vibration.
The perforated turned spool is made of anodized aluminum. This makes it very lightweight without loss of strength characteristics. The braking force on the friction clutch is from 3 to 9 kg and depends on the specific model. The foldable forged handle is made of anodized aluminum and has a comfortable EVA knob. If necessary, you can reinstall the handle to the opposite side. For convenience, the reels are equipped with a lever, when switched, the handle rotates in both directions.
TOP 3 Reviews Okuma Ceymar– Editor's Choice
In this article, I want to take a closer look at the 3 best Okuma Ceymar models. Let's start!
1# Okuma Ceymar Spinning Reel – Amazon's Choice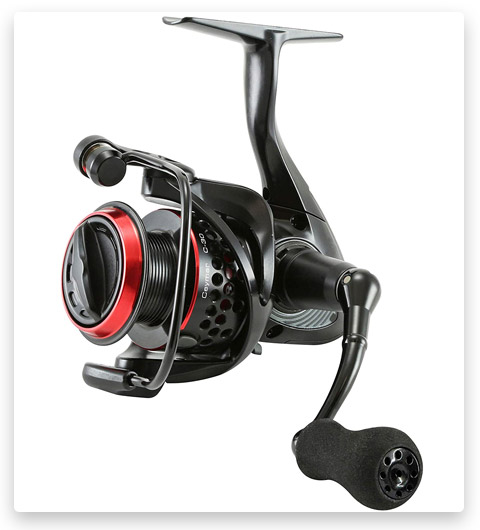 The Okuma Ceymar reel is a budget spinning reel with a strict Japanese minimalist style. What immediately catches the eye is the rather rare combination of colors, black and red. The reel is made of highly modular carbon fiber with an insert of metal and plastic elements, which makes this model very light. This will greatly delight the masters of spinning fishing. The weight of this model is only 232 grams, which is optimal when equipping almost any spinning rod with it.
This reel is a universal device and can be used in freshwater. It has an intermediate size that is generally suitable for use by any fisherman. If you are looking for the perfect fishing reel for catching walleye or perch then this is the one for you. This is an excellent reel for fishing these types of fish with line weights ranging from 6 to 8 lbs. This model features technologies such as Precision Elliptical Gearing and Quick Set. Precision Elliptical Gearing is a revolutionary high precision elliptical gearing patented in several countries around the world and is the hallmark of Okuma's mid to high-end reels.
The high-precision elliptical gear mechanism ensures exceptionally flat line placement, smooth operation, and maximum reel life. The gears are always engaged, ensuring a smooth ride and avoiding line jerking. Quick Set is a fast-shifting system that instantly switches the mechanism and prevents the slightest rollback. This effect is achieved by using a corrosion-resistant roller bearing that locks the coil in one direction.
This reel has 7 ball bearings + 1 roller bearing for unrivaled smoothness and an instant anti-reverse roller bearing. The device has a RESII computerized rotor balancing system, as well as an LCS spool to increase the casting distance. All metal surfaces of the reel, the bow of the line guide, or the rim of the spool are coated with an anodized metal layer to protect against corrosion. This comes with an optional aluminum spool.
2# Okuma Ceymar Baitfeeder Spinning Reel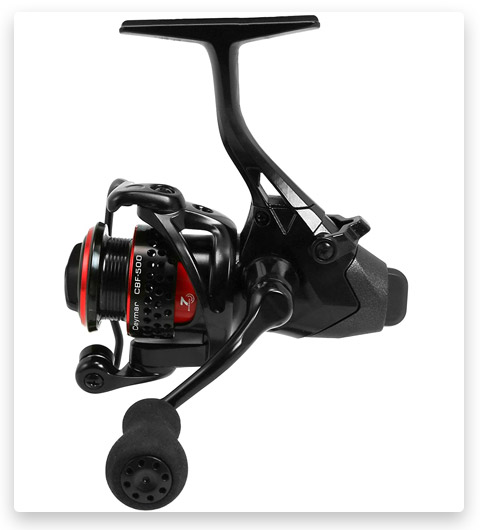 The Ceymar BaitFeeder reel is designed for feeder fishing applications. The reel stands out for its original appearance with a stylish design and performance in black with several red inserts. The mechanism uses a patented elliptical transmission is housed in a graphite body. To increase the smoothness of the movement, 7 + 1 bearings are installed, and a specially balanced RES II graphite rotor reduces vibration during the rotation of this unit. Ceymar BF comes with two spools: an anodized aluminum main LCS and a spare plastic one.
3# OKUMA Ceymar Graphite Lightweight Spinning Reel CBF-3000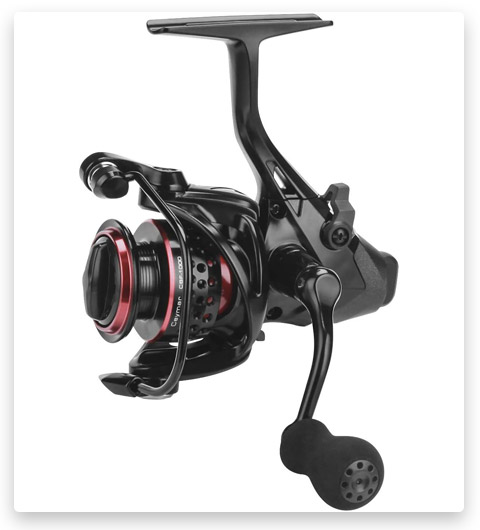 The Okuma Ceymar Baitfeeder can also be used in feeder fishing. The reel has an excellent balancing and smooth running due to a large number of bearings, 7 + 1. All metal surfaces of the coil are coated with an anodized metal layer to protect against corrosion. The model has a sliding bearing with a reverse motion. The body and rotor are made of corrosion-resistant graphite. The reel is equipped with a rigid metal handle for durability. It also features an anodized aluminum spool.
Company Info
The history of OKUMA began relatively recently in 1986 in Taiwan. It is currently the largest fishing reel and rod company. In terms of technical potential and product turnover, it ranks third after such companies as DAIWA and SHIMANO. OKUMA is a permanent participant of the prestigious ICAST and EFTTEX exhibitions, owns unique patents, and has been awarded numerous awards. Due to the uniqueness and quality of its products, it is constantly among the top three. And some of its developments have received top awards.
For example, Okuma's baitcasting reel "Andros" in 2010 at the EFTTEX exhibition was recognized as the best in the category "novelty". This baitcasting reel award confirmed the firm's serious plans. Speaking about OKUMA spinning reels, one cannot fail to note their main advantage – the Precision Elliptical Gearing (PEG) design solution, the use of elliptical gear transmission. This technical solution ensures exceptional line placement on the spool, smooth running, and maximum durability of the reel mechanism. This design solution, patented in several countries, has put OKUMA coils among the best in the world.
Components of the Company's Success
The company's success lies in the daily hard work of its employees. Many of them are passionate fishermen and test the products themselves, trying to bring them to perfection. Their proximity to fishing allows the company to produce Okuma products that are most suitable for practicing anglers. The company has a reputation as a manufacturer, for which quality and reliability are the main priorities of its products. She was the first to certify reels according to ISO-9001, ISO-9002. The technical equipment is on par with other well-known firms. The complete set is provided by Japanese suppliers. One of the most important components of the demand for the company's products is its cost. According to reviews, Okuma is the only company in the fishing market that, thanks to the volume of products and numerous sales offices around the world, keeps prices at an attractive level for consumers.
Production of the Company
Okuma is not only producing an impressive range of Okuma spinning reel models. More than 40 models of spinning rods are produced at its factories located on different continents and in different countries. Realizing that fishing is not only a tackle, but the company has also mastered the production of a variety of branded clothing for fishermen. Tourists and travellers are offered Okuma multi-section fishing rods, rods packed in small suitcases. This format of tackle saves them from accidental breakdowns, is convenient for placing in backpacks, car trunks. The company has mastered the production of numerous accessories and gadgets. These are grips for fish and extraction of hooks, stands for placing rods, etc. Branded boxes, boxes, and bags allow you to compactly place the entire set of tackle needed for fishing.
Okuma Ceymar Design
Okuma Ceymar reels are made of high modularity carbon, with plastic and metal inserts. It is due to these factors that these coils are relatively light in weight. For example, designed for ultralight fishing, the Okuma Ceymar XT CXT-10FD 6 weighs only 170 grams and this indicator provides balance with any spinning rod up to 7 grams. Absolutely all reels in this series have smooth running due to a large number of bearings and are perfectly balanced. All metal parts of the reels are covered with an anodized metal layer to protect against corrosion.
Specifications Review Okuma Ceymar
Okuma Ceymar series reels have excellent technical characteristics that are not inferior in comparison with more expensive models, namely:
Friction brake, created by Japanese technology with oiled felt discs, is responsible for soft and smooth operation and is responsible for confident playing.
The number of ball bearings, at least six and a maximum of seven, in addition to one roller bearing, gives an unrivaled smoothness.
All gears are made of chiseled brass, which ensures the long-term use of mechanisms.
Installed roller bearing in the system of instant anti-reverse.
Reels are made of anodized aluminum handle for lightness and strength.
Corrosion-free graphite body.
The transmission mechanism is made in an elliptical shape and extremely high precision.
Spool made of anodized aluminum, lightweight, and made in a combination of two colors, red and black.
The reel is equipped with a rotor made with the RES II computer balancing system.
All spools are suitable for long casting thanks to the LCS system.
The handle of the reel is made of lightweight plastic.
Advantages and Disadvantages
As part of the review of the Okuma Ceymar spinning reel, it will be correct to highlight the advantages of this model over other reels in this price niche. Technological solutions, which is typical for more expensive models:
Availability of a spare full aluminum spool.
From the lineup, you can choose a reel for light and medium spinning, medium and heavy feeder rods.
Official warranty service from the manufacturer.
The ideal value for money. You get a reliable, high-quality reel full of modern technology trends at an excellent price.
As for the disadvantages, there are only a few of them:
There are no coils with a high gear ratio in the model range.
Models for feeder fishing have a high weight.
Spools of this model are extremely large capacity, which is not very convenient for uniform winding of the line.
Conclusion
Today's trends are such that high-quality fishing has become closer to the people and inexpensive high-tech innovations are proof of this. The Taiwanese company Okuma's Ceymar reel is no exception. In terms of its parameters, it is one of the best offers in its class on the market. It's nice to know that for a very modest amount, the user gets a really high-quality item. A good thing doesn't always have to be expensive, and Okuma has proven that once again!
Tags: #okuma ceymar c 30 / #okuma ceymar spinning reel review / #review okuma ceymar / #okuma ceymar c 10 / #okuma ceymar lightweight spinning reel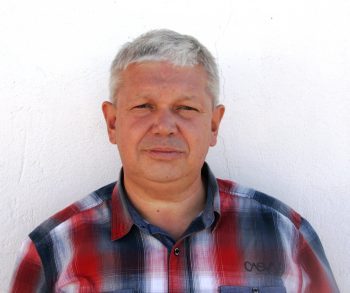 Sergio Smirnoff
Professional fisherman with 40+ years of experience.
Fishing and the ocean is a passion of my life. I am passionate about all kinds of sea fishing: fishing from the shore (spinning, float, baitcasting), from a boat, and spearfishing day and night.
I live in Tenerife (Canary Islands) for the last 10+ years and share my daily fishing experiences on my website. Many years of personal experience as a fisherman and the vast experience of my friends allow me to write professionally on any fishing topics (from choosing a flashlight and equipment to deep-sea fishing).
All of my advice is based on practical real-world experience and will be useful to both novice anglers and professionals.
Read more
about the author.
Affiliate Disclosure: FishReeler.com sometimes gets paid for listings, through sponsors or affiliate programs like Amazon, Ebay, Cabelas, Bass Pro Shop, Shimano, Daiwa, Rapala, Renn, Okuma, KastKing, etс. Clicking a link helps keep FishReeler.com free, at no extra cost to you!
About the author: Each article is verified by the fishing expert Sergio Smirnoff. The articles are written by professional and amateur fishermen with 20+ years of fishing experience.
Note: The views and opinions expressed in this article are those of the authors and do not necessarily reflect the official policy or position of any agency. The articles are for informational purposes only, share your opinions in the comments and join the fishing discussions, let's share our fishing experiences together!