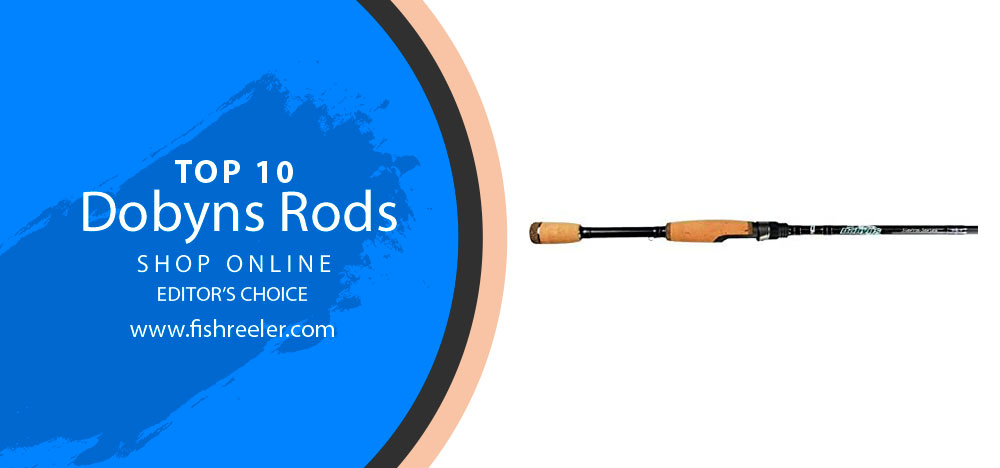 Dobyns Rods – Top 10 Fishing Rods Reviewed & Tested
Dobyns is a brand created by anglers for anglers. Unlike many popular companies, this one sells you rods and other equipment based on the experience of major competitions and the opinion of professional fishermen. In this article, we will take a look at the 10 best Dobyns rods, highlight their best and worst moments, and pick the best rod in our opinion. Let's go!
Who is Dobyns?
Dobyns is a company named after famous angler Gary Dobyns. After ten years in tournament fishing and achieving over 100 tournament victories, Gary realized that what the fishing companies are offering today is not enough. And he decided to build his own brand that would take into account all the desires and needs of fishermen. Gary has put all his years of experience into making rods and made a really high-quality product.
Dobyns Rod Line
Dobyns offers a complete line of six-rod series. Starting from the cheap and affordable "Colt" series and ending with the most expensive and ultra-precise "XTasy". Each line comes in a variety of rod lengths and weights so you can use different fishing techniques. Each rod is perfectly balanced to get every last drop out of your fishing. All rods are in a different price range, so you can always choose the model that suits you. With Dobyns fishing rods you can take your fishing to the next level.
Our Top List 10 Best Dobyns Rods
| Image | Product | Brand | Link |
| --- | --- | --- | --- |
| | Dobyns Rods Fury Series 7'0" Spinning Fishing Rod | FR703SF | Medium Fast Action Rod | Modulus Graphite Blank with Kevlar Wrapping | Fuji Reel Seats and Alconite Guides | Line 8-17lb Lure 3/16 -⅝ oz., Black/Green (FR 703SF) | Dobyns Rods | |
| | Dobyns Rods Fury Series 7'3" Casting Fishing Rod | FR734C | Med-Heavy Fast Action | Modulus Graphite Blank with Kevlar Wrapping | Fuji Reel Seats | Baitcasting Rod | Line 10-20lb Lure ¼-1 oz., Black/Green | Dobyns Rods | |
| | Dobyns Rods Fury Series 7'3" Casting Fishing Rod | FR733C | Med-Heavy Fast Action | Modulus Graphite Blank with Kevlar Wrapping | Fuji Reel Seats | Baitcasting Rod | Line 10-17lb Lure ¼-¾ oz | Dobyns Rods | |
| | Dobyns Rods Fury Series 7'0" Spinning Fishing Rod | FR702SF | Med-Light Fast Action Rod | Modulus Graphite Blank with Kevlar Wrapping | Fuji Reel Seats and Alconite Guides | Line 6-12lb Lure ⅛ -½ oz., Black/Green | Dobyns Rods | |
| | Dobyns Rods Champion XP Series 7'6'' Casting Bass Fishing Rod DC766FLIP Heavy Flip Fast Action | Modulus Graphite Blank w/Kevlar Wrapping | Baitcasting | Flipping | Line 14-30lb Lure ⅜-2½oz | Dobyns Rods | |
| | Dobyns Rods Sierra Series 6'9" Spinning Bass Fishing Rod | SA692SF | Med-Light Fast Action | Modulus Graphite Blank with Kevlar Wrapping | Fuji Reel Seat and Alconite Guides | Line 6-12lb Lure ⅛-½ oz | Dobyns Rods | |
| | Dobyns Rods Champion Series 7'6" Casting Bass Fishing Rod DC764C Heavy Fast Action | Modulus Graphite Blank w/Kevlar Wrapping | Fuji Reel Seat | Baitcasting | Line 10-20lb Lure ¼ -1 ½oz | Dobyns Rods | |
| | Dobyns Rods Sierra Micro Series 7'0" Spinning Bass Fishing Rod | SSM702SF | Med-Lt Fast Action | Modulus Graphite Blank w/Kevlar Wrapping | Fuji Reel Seat & Alconite Guides | Line 6-12lb Lure ⅛ -½ oz, Black/Sage Green (SSM 702SF) | Dobyns Rods | |
| | Dobyns Rods Fury Series 7'0" Casting Fishing Rod | FR703C | Med-Heavy Fast Action | Modulus Graphite Blank with Kevlar Wrapping | Fuji Reel Seats | Baitcasting Rod | Line 10-17lb Lure ¼-¾ oz, Black/Green (FR 703C) | Dobyns Rods | |
| | Dobyns Rods Champion XP Series 6'8" Spinning Bass Fishing Rod | DC683SF | Med Fast Action | Modulus Graphite Blank w/Kevlar Wrapping | Fuji Reel Seats & Alconite Guides | Line 8-17lb Lure 3/16-⅝oz | Dobyns Rods | |
Well, now let's move on to the rods themselves and see what they have to offer.
1# Dobyns Rods Fury Series FR703SF Spinning Rod – Best Spinning Rod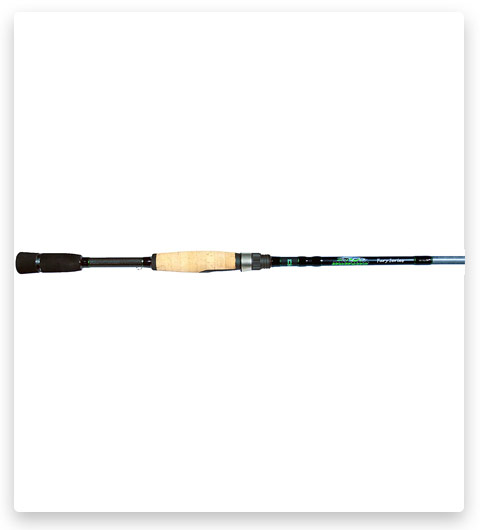 Let's start with a very affordable but high-quality rod from the Fury series. We chose it best because it's ideal in terms of price and quality. The rod is made of durable lightweight graphite and is 7 feet long. To reduce the abrasion of the line, the blank is equipped with smooth line guides. They are quite abrasion-resistant, because even when using braid, no defects arise. But despite this resistance, if they're roughly handled or dropped, they can break, be careful.
The handle is made of cork wood, it sits very comfortably and pleasantly in the hand. The handle is quite dense and soft. The rod has a built-in Fuji reel seat. Its only problem is that the reel seat and handle are not on the same level. But overall, this is a great rod for a very attractive price.
2# Dobyns Rods Fury Series FR734C Casting Rod – Best Casting Rod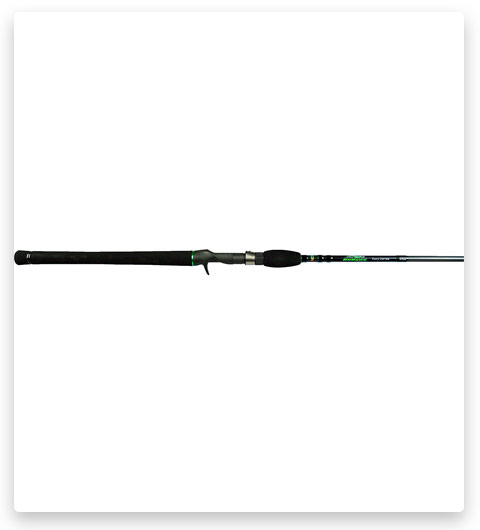 This rod is from the same Fury series but intended for anglers who like casting fishing more than spinning. It's made of sensitive graphite with durable inserts so that the rod won't break under heavy loads. The blank is fully prepared for combat conditions and heavy fish. The guide rings are equipped with a Kevlar coating, which increases the durability of the rings and prevents them from rubbing off the line.
Despite their appearance, the grips are made from premium balsa wood but have Hypalon grips. Hypalon is quickly erased, but the cork here is of high quality. Like the previous one, this rod has a Fuji reel seat. But unlike the Fury spinning rod, this one has a more convenient reel seat position. Another disadvantage of this rod is the rather cheap paint, which quickly becomes covered with scratches and chips. Although maybe this is from our careless handling.
3# Dobyns Rods Fury FR733C Medium Heavy Casting Rod – Best High-Quality Casting Rod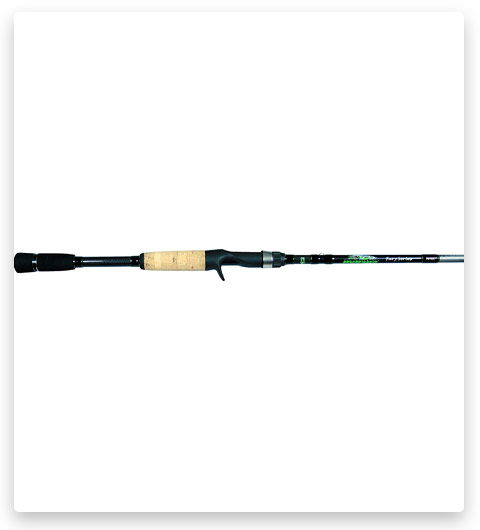 This rod has a slightly higher price tag than the rest, but if you're ready to invest, then that'll definitely be the best quality you'll get. The rod itself looks very nice and has a solid-looking construction. It's very comfortable to hold with the reel in hand, with graphite reels it'll be very lightweight. For casting light lures over long distances, this rod has a very sensitive tip. And for heavy jigs, it works quite well too. With a well-lubricated reel, the rod will shoot many feet away from you. The rod has a comfortable cork handle and it's really comfortable and doesn't slip out of your hands. Also, the handle has a built-in reel seat. Its only drawback is the very short thread.
Plus, the butt of the rod seemed very short to someone, but it seems to us that it has a very acceptable size.
4# Dobyns Rods Fury Series FR702SF Medium/Light Fast Action Spinning Rod – Best Sensitive Rod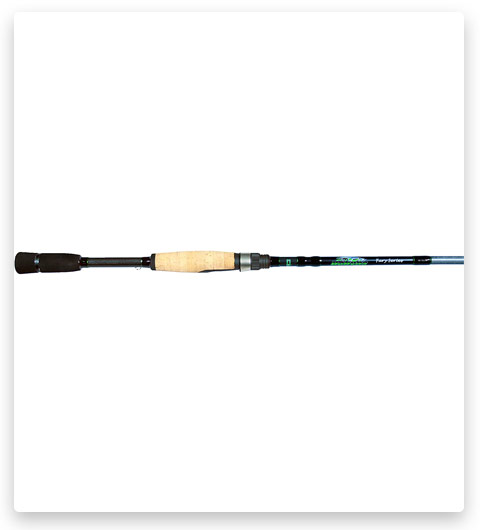 The FR702SF casting rod has the most sensitive tip on this list. Regardless of the bait and reel, we could always feel the bait and fish perfectly with this rod. The rod itself is made of tough yet flexible graphite with a rather attractive and striking design. The graphite here is really high-quality and in terms of durability, it surpasses many models from Shimano or Loomis. In addition to the body, this model has a built-in reel seat and strong line guides. In combination with the reel, the rod casts quite smoothly and far. The rod works best when dropping a rig or jig. But it doesn't work as well with light baits.
5# Dobyns Rods 766 Flip Champion Series Heavy 7'6" – Best Heavy Rod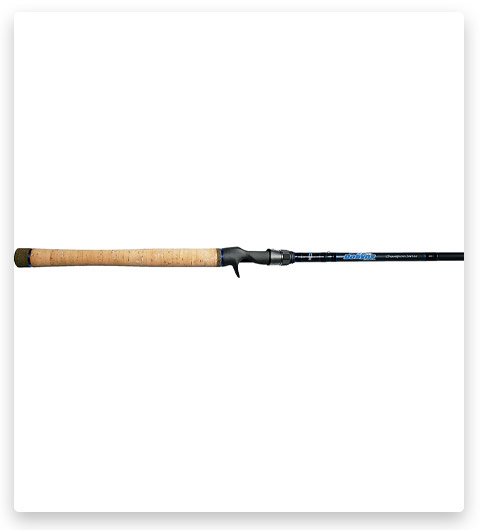 Of all the heavy rods, this definitely wins. It's 7'6″ long and performs excellently in terms of balance, durability, and performance. The rod blank is made of high modulus graphite. This allows it to flex strongly without the risk of breaking or cracking. Built-in Keegan guides are designed so that your line won't twist or break as it often happens. In addition, when using braids, they'll hardly wear out. This heavyweight flip rod is designed for all lures up to 1/2 oz. and works well in both open and narrow waters.
6# Dobyns Rods Sierra Series 692SF Medium/Light
This series of rods is distinguished by its lightness and strength. This rod is one of the lightest but very durable in the Dobyns line. Like most rods, this one is also made of graphite. But here, not standard, but high-modulus graphite is used, so it can handle higher loads and is more durable. The guides and reel seat here is Fuji models. The guides are Kevlar coated to prevent abrasion. They also save your line, be it braided or mono, from twisting. The reel seat is also good here, but it has a rather short thread, so the reel is located in an unusual position.
7# Dobyns Rods 764C Champion Series Heavy Fast Casting Rod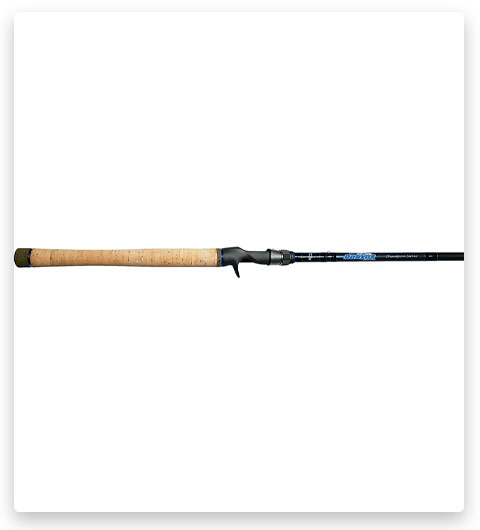 An expensive but very high-quality Champion series rod. Like all the previous ones, it's made of high modulus graphite, but it has a couple of differences. The graphite in this rod is highly compacted where the line guides are. These are the places that are most exposed to load when fighting with large fish. The manufacturer also reinforced the tip with a special coating, but without loss of sensitivity.
The handle is large and dense, made of soft cork wood. The rod is very comfortable to hold. The only drawback of the handle is that after a while it begins to peel off. The line guides are supported by two supports and are specially coated to prevent abrasion from the line. The rod is also equipped with a reel seat, which is very comfortable by the way. The seat design is very comfortable and the reel is easy to operate in any position.
8# Dobyns Rods SSM702SF Sierra Micro Series Light Spinning Rod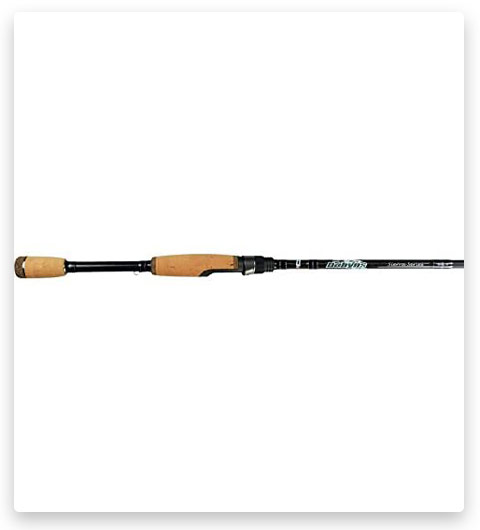 This series is distinguished by its compactness, lightness, and low price. Despite this, all rods in the series are very powerful and durable. The blank of this model is made of high modulus graphite, like all other rods in the series. This gives the rod more flexibility and strength. The cork handle is not one piece but is divided into 2 parts for different hands. It's quite comfortable, especially the upper part, but the stock seemed a little short to us. Anglers with big hands are unlikely to be comfortable with this rod. The rod guides are quite fast and strong. Even with a fairly stiff braid, we didn't notice any traces of friction.
9# Dobyns Rods Fury Series FR 703C Medium/Heavy Casting Rod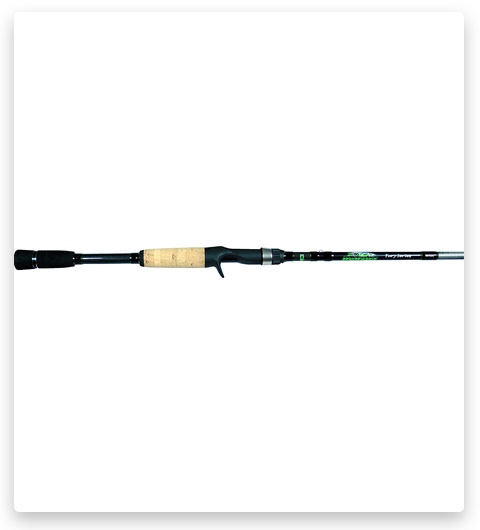 It looks like the Fury series will dominate our list. But there's a reason for this, rods in this series are quite cheap, but they have excellent performance. Including model 703C. This rod, made from high modulus graphite, has excellent performance, is very lightweight and comfortable. The most interesting quality here is the combination handle. The upper part is made of balsa wood and the lower part is made of non-slip EVA rubber. Traditionally, this rod has a quality reel seat. Although we had to tinker a bit with the setup, at the end the reel was comfortable and we could do long and smooth casts.
10# Dobyns Champion Series Spinning Fishing Rod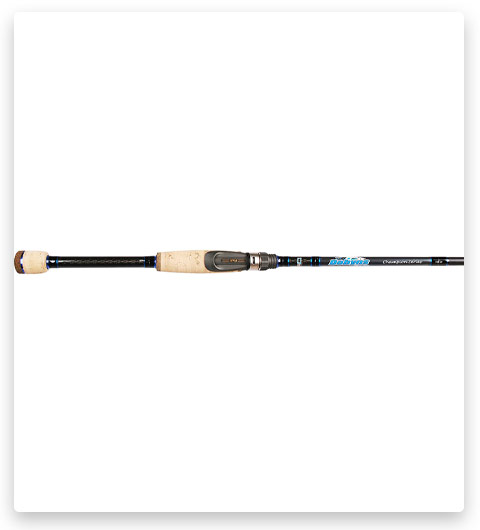 And last but not least is the Champion spinning rod. It has a rather interesting solution in terms of the implementation of the handle. The reel seat is built into the handle. On the one hand, this makes the rod more compact. But on the other hand, you lose some of the handle areas and it becomes inconvenient to control the rod. Therefore, this is a rather controversial decision. The material from which the rod is made is high-modulus graphite. Overall, it is quite strong and flexible, so the durability of the blank is good. The fishing rods are very smooth and durable, you don't have to change them every few months. The butt is also well implemented here, it is quite wide and large. Overall, this is a good workhorse for all styles and types of fishing.
How To Choose The Best Dobyns Fishing Rod
The most important thing when choosing a rod is to find the best quality model with the perfect combination of length, balance, power, and other characteristics. This rod will always provide you with a smooth and relaxed fishing experience and will serve you for many years. The first thing you need to decide on is the type of fishing you are going to do. What kind of fish do you want to catch? What kind of bait? What weights and lines will you use?
Are you looking for a saltwater spinning rod or a casting rod for bass? A lightweight and compact rod for small lures or a large and long monster for heavy jigs? With this in mind, you can decide what kind of rod you need. The next step is to assess the characteristics that your future fishing rod should or shouldn't have. These are power, length, action, material, the weight of the line and bait. Let's talk in more detail about each of the characteristics.
Length. Casting and spinning rods are made in different lengths. The length of the rod affects how much control you have over the bait and fish, as well as how far you can cast. To determine your rod length, you need to know how far you want to cast and what type of bait you'll be using.
Long rods have an increased tip speed, which allows them to cast further and fly faster. They also absorb the bites of large fish more strongly and prevent your rod from breaking or splitting. If you're looking to surf fishing, catch big fish, or cast long distances, then you need a long rod. Short rods give you more control over the lure and more precision when casting, but can only be cast for short or medium distances. Also, these rods are much more maneuverable in bushes and seaweed. If you're going on a boat or kayak fishing, or casting distance is not so important to you, then it's better to take a short rod.
Weight. The weight of the rod affects its strength and the weight the tip can handle without clicking. There are ultra-light, light, medium, heavy, and extra heavy rods. The choice of rod weight depends on the weight of the lure, line, and fish you're going to catch. If you're going to catch large and heavy fish using heavy baits and braided lines, or you need to get fish out of deep cover, it's better to take a heavyweight rod that can handle such tasks. Mostly heavy fishing rods are needed for surfing and deep-sea fishing.
For fishing in a clear river or lake with lightweight lures and a monoline, it's better to take a lightweight rod. They're very sensitive and do well with small fish. Medium-weight rods are suitable for medium or medium-large fish. They can be used with both light and heavy baits.
Fishing with a small bait and heavy rod is ineffective and uninteresting, the same goes for fishing for heavy predators with lightweight rods. To catch heavy fish with a lightweight rod you need to have professional rod handling skills. Of course, you'll be very happy if you pull out a heavy fish with a lightweight rod, but most likely your rod will simply break. Also, the weight of the rod affects the feel and durability. Heavier rods wear out faster, but they are more durable. Ultralight rods barely feel in the hand but are very fragile.
Action. The action affects how much the rod bends when the tip is loaded, where it bends, and how quickly it recovers after removing the weight. The action also affects the casting and for which situations the rod is best suited. There are extra-fast, fast, medium, and slow action rods. Extra-fast action rods only bend at the tip, fast action rods at the top, approximately 1/3 or 1/4 of the entire blank. Both of these rod types are very sensitive and transmit the slightest action and fish bites. Also, such rods always have a lot of power and can cast long distances. Most of these rods are used by jig and trolling fishermen.
Medium action rods bend around the middle. They have good sensitivity, but still worse than the extra-fast ones. Perfect for the long-distance casting of wobblers, medium, and lightweights. Slow action rods have a uniform curve along their entire length. They are as flexible as possible and are great for casting light lures, as with them they absorb shock well and do not allow the rod to crack.
Material. The material of the blank affects your rod's feel, durability, and ease of use. Spinning and casting rods have to be strong and durable, that's why Dobyns almost always uses graphite when making fishing rods. Graphite is strong, durable, flexible, and sensitive. It's also lightweight and easy to use. The disadvantage of graphite is that it's quite fragile and requires special care, especially during transportation. If you're fishing for heavy fish and are quite experienced at fishing, you can try fiberglass blanks, eliminating its weaknesses through experience. Composite forms are the best solution, but as a rule, such models are always very expensive.
Durability. Any angler wants his rod to be of high quality and durable, so it's worth checking that your rod is exactly that and worth your money. By choosing the best material in terms of strength, we can say that fiberglass wins here, but graphite will also be strong and durable if you handle it correctly. Rod components also play an important role. Check the quality of the spool seat and line guides. The reel seat must be reinforced (preferably with metal) and fit snugly when installed. The best line guides are made from ceramics and are corrosion resistant, such as the Fuji in almost all Dobyns rods.
The weight of a rod indicates its capacity and durability. Heavy rods are strong and durable but tire your hands quickly. Lightweight rods are quite lightweight and compact, but they can break when using heavy baits, fighting heavy fish, or when pulling fish out of tight cover. If you're going to use a saltwater fishing rod, make sure that it is corrosion resistant and made from a corrosion-resistant material. Using a freshwater spinning rod in saltwater is the fastest way to kill it.
But the most important thing is to use your rod for its intended purpose. Even the highest quality and strongest rod can break if used for heavier tasks it was not designed for. Conversely, if you use even budget fishing rods correctly, they will serve you for many years.
Handle. The handle affects the control and usability of the rod. The handle should lie comfortably in the hand and not slip out during a long and hard fight with the fish. The top handle should be made of balsa wood or at least EVA. Ergonomic handles are very comfortable, which saves your hands from fatigue. The split handle at the top or bottom already reduces fatigue and enhances your grip. Pay attention to the length of the handle and make sure it matches your fishing style. In kayak fishing, it's better to take a rod with a short handle, because you won't be able to make too wide or sudden movements. The long handle is best used for surfing or coastal fishing, in which you need to make long casts.
Summing Up
The rod plays a big role for the angler. By choosing the right rod, you will be able to make much more accurate and long casts, and fighting fish will be much easier. Also, a well-chosen rod will have minimal risk of breakage and will serve you for years.
The best rod is the one that offers the perfect balance of power, length, action, material, durability, and usability. And we have selected the two best rods in the Spinning and Casting category based on these parameters. So, the best spinning rod is the Dobyns Rods Fury Series FR703SF. We chose Dobyns Rods Fury Series FR734C as the best casting rod.
Both of these models have excellent characteristics both in terms of material and in terms of comfort and performance. These are the most versatile rods available. With them, you can fish in the sea, hunt predatory fish and cast small lures on small rivers and lakes. Both rods have very sensitive tips and transmit every movement of the fish. They sit very comfortably in their hands and have comfortable reel seats. So, if you want a durable, high-quality rod for little money, either of these two models will be perfect for you. Have a nice fishing!
Tags: #dobyns rods / #dobyns fury rods / #dobyns rods reviews / #dobyns rods warranty / #where are dobyns rods made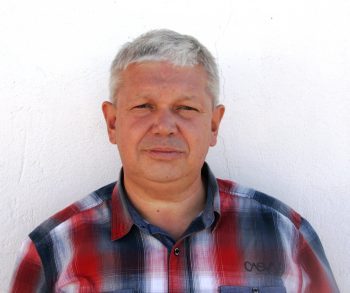 Sergio Smirnoff
Professional fisherman with 40+ years of experience.
Fishing and the ocean is a passion of my life. I am passionate about all kinds of sea fishing: fishing from the shore (spinning, float, baitcasting), from a boat, and spearfishing day and night.
I live in Tenerife (Canary Islands) for the last 10+ years and share my daily fishing experiences on my website. Many years of personal experience as a fisherman and the vast experience of my friends allow me to write professionally on any fishing topics (from choosing a flashlight and equipment to deep-sea fishing).
All of my advice is based on practical real-world experience and will be useful to both novice anglers and professionals.
Read more
about the author.
Affiliate Disclosure: FishReeler.com sometimes gets paid for listings, through sponsors or affiliate programs like Amazon, Ebay, Cabelas, Bass Pro Shop, Shimano, Daiwa, Rapala, Renn, Okuma, KastKing, etс. Clicking a link helps keep FishReeler.com free, at no extra cost to you!
About the author: Each article is verified by the fishing expert Sergio Smirnoff. The articles are written by professional and amateur fishermen with 20+ years of fishing experience.
Note: The views and opinions expressed in this article are those of the authors and do not necessarily reflect the official policy or position of any agency. The articles are for informational purposes only, share your opinions in the comments and join the fishing discussions, let's share our fishing experiences together!