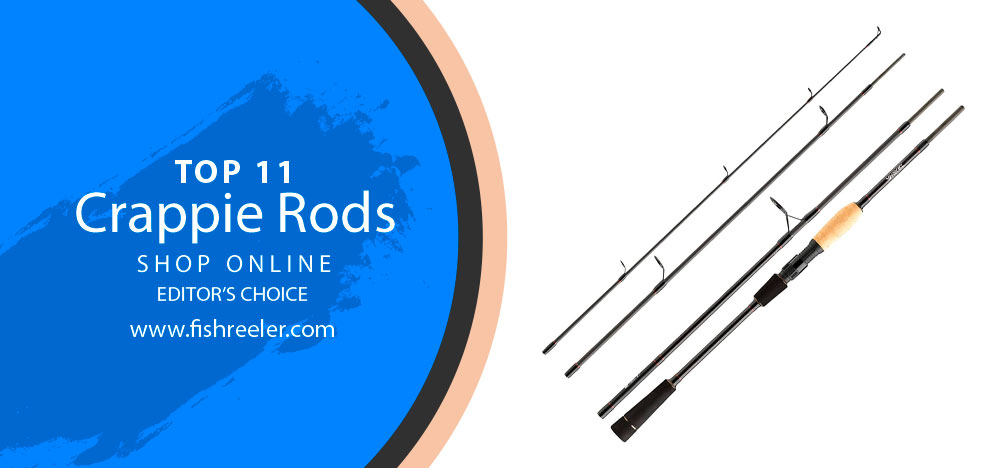 Hook, Line, and Sinker: The Ultimate Guide to Crappie Fishing Rods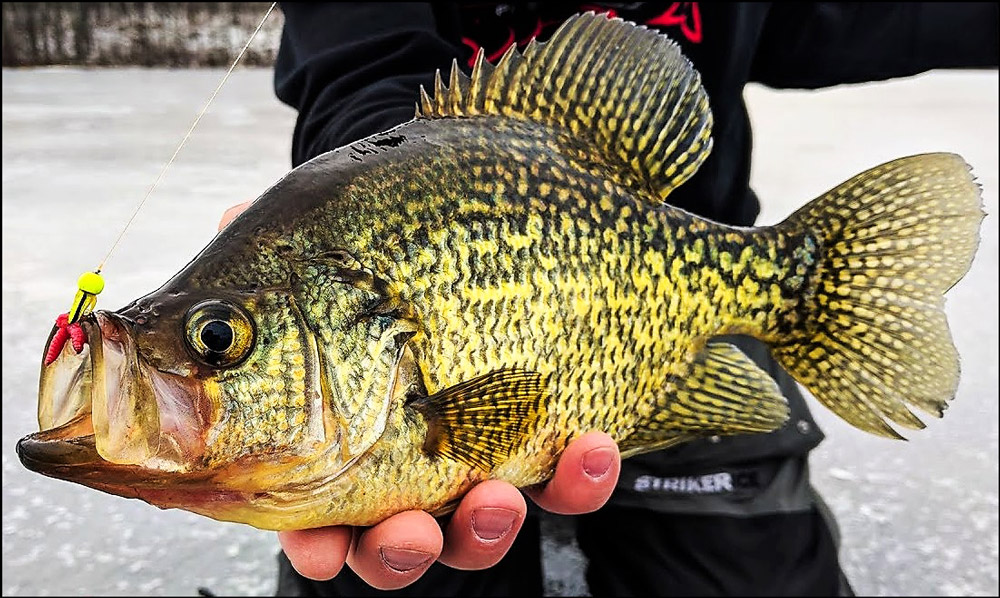 Greetings, fellow anglers! If you're here, you share the same love for the great outdoors and the sheer thrill of casting a line, waiting for that momentous tug.🎣✨ Fishing isn't merely a hobby – it's a connection with nature, a testament of patience, and a discipline that rewards precision and knowledge. And one fish we all love pursuing? Crappie! Delightful to catch and even better on the dinner table. 😋
🎣 The Joy of Fishing and the Key Role of the Right Rod 🏞️
Now, if there's one thing I've learned over years of crappie fishing, it's this: the right rod makes all the difference! 🎯 You might have the best bait and lure, the perfect spot, even the finest weather – but without a suitable rod, your crappie dreams may remain just that: dreams.🌠
Why? Crappie fishing is a world in itself. Their delicate bites, habitats, and behavior necessitate a rod that complements these attributes. Yes, every detail counts, from the material, length, flexibility, to the action of your rod! 🎣💫
In this comprehensive guide, we will embark on a deep dive into the fascinating world of crappie fishing rods. We will explore what makes a rod perfect for this sport, look at some of the top choices in the market, and share tips on how to maintain your gear. Ready to take your crappie fishing experience to the next level? Let's get started! 🚀💪
🐟 Crappie Fishing 101: Dive into the Unique Aspects of this Angler's Favorite 🏞️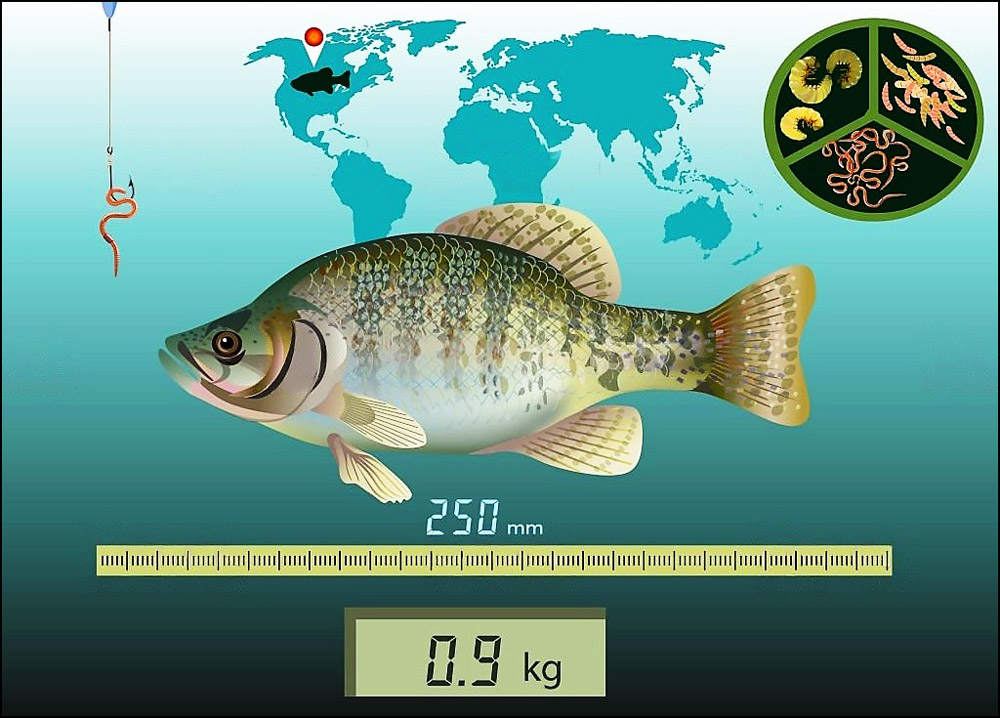 Before we delve into the nuts and bolts of crappie fishing rods, let's take a moment to appreciate the unique traits of our favorite quarry: the crappie. This popular freshwater fish, a member of the sunfish family, is renowned for its delicate bite and elusive behavior, making it a thrilling catch for novice and seasoned anglers alike! 🎣✨
Crappie Behavior and Habitats 🌊🐟
Crappie are divided into two main species: the White Crappie and the Black Crappie. While their behavior can overlap, understanding their unique traits can guide you towards a more fruitful fishing experience. Crappie are known to be more active during the dawn and dusk, with a preference for underwater structures like weed beds, submerged logs, and docks for shelter. 🌅🌌
Crappie's behavior shifts with the seasons, affecting their depth and feeding habits. They're more likely to feed in shallower waters during the spring spawning season, and in deeper waters during the hotter summer months. Tracking their movement pattern with the changing seasons is key for effective crappie fishing. 🌦️🌡️
The Crappie Difference: Why a Special Rod? 🎣🔍
So, why does crappie fishing require a different rod? Well, crappie have a delicate, almost tentative bite. Using a typical fishing rod could lead to missed catches due to its heavier action and less sensitive tip. In contrast, a crappie fishing rod is designed to be more responsive, allowing anglers to feel even the slightest nibble, ensuring no crappie can escape your hook! 🐟💫
Moreover, the lightweight design of crappie rods makes it possible to hold multiple rods at once – a popular technique called spider rigging, used to cover a wider fishing area. 🕸️🎣
Whether you're looking to catch your first crappie or improve your existing game, understanding these unique aspects of crappie fishing is the first step. Now that we've set the stage, let's get into the specifics of what makes a crappie fishing rod the ideal tool for this exciting pursuit. Stay tuned! 👀👍
Catch the Biggest Crappie Yet: Discover the Magic of Our Fishing Rods!
Crappie is a popular fish that every fisherman wants to catch! For successful fishing, you need a crappie fishing rod. You will find many different brands on the market. They offer high-quality rods that are ideal for crappie fishing. I suggest you check out the 11 best crappie fishing rods. I've tested quite a few rods and reviewed the best ones. Then you will find out more about crappie fish and how not to go wrong with your fishing rod!
| Image | Product | Brand | Link |
| --- | --- | --- | --- |
| | okuma Celilo Graphite Lightweight Ultra Light Trout Rods, CE-S-862ULa, Black, 8-Feet 6-Inch, Ultra Light | OKUMA | |
| | Sougayilang Fishing Rods Graphite Lightweight Ultra Light Trout Rods 2 Pieces Cork Handle Crappie Spinning Fishing Rod(6'0'') | Sougayilang | |
| | Lew's Fishing Mr Crappie Slab Daddy 2 Pc Rods, fiberglass SD9L-2 Rods | Lew's | |
| | Berkley 10' C-Series Crappie Pro Spinning Rod, One Piece Spinning Rod, 4-12lb Line Rating, Light Rod Power, Moderate Fast Action, Dependable and Lightweight,Gray | Berkley | |
| | St. Croix Rods Premier Spinning Rod Light/Fast , Classic Black Pearl, 5'6" | St. Croix Rods | |
| | Shakespeare CH9025SPBO Crappie Hunter Spinning Rod and Reel Combo, 9 Feet, Light Power , Black | Shakespeare | |
| | Daiwa Megaforce Travel Spin MFTS 70G, 3 Meters, 9.84ft, 10-40 Grams, 5 Parts, Travel-Spinning Rod, 11898-300 | Daiwa | |
| | Zebco Crappie Fighter 6'6" 2Piece Light Rod Spinning, Multi | Zebco | |
| | KastKing Crixus Fishing Rod and Reel Combo, Spinning, 6ft, Medium Light, 2pcs, 2000 Reel | KastKing | |
| | BnM Sam Heaton Super-Sensitive Series Pole 7ft 2pc Spin | B'n'M | |
| | Lew's Mr. Crappie Custom Troller 10'-2 Light Crappie Rod, One Size, CG10L-2 | Lew's | |
1# OKUMA Celilo Ultra Light Trout Rods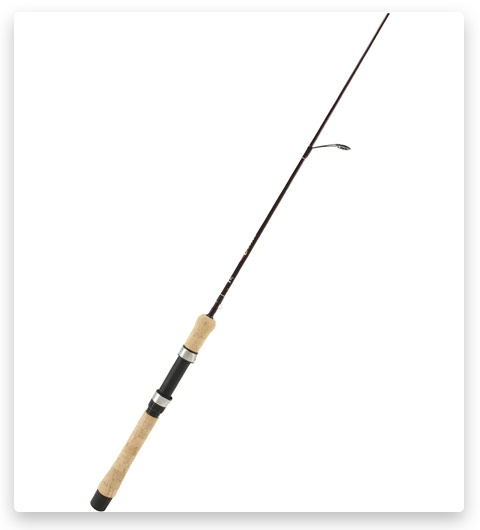 This is one of the most reliable crappie rods out there. I have been using it for many years and I can say that it is a reliable and quality accessory. This rod of the Celilo series is designed for fishing white and black crappie as well as salmon and trout. Blanks are made of graphite composite. The model has incredibly sensitive blanks. Ring inserts are made of aluminum oxide. The front and back grips are made of cork. If you've never caught crappie before, then this is the rod for you. A fisherman of any experience will love this product!
2# Sougayilang Fishing Rods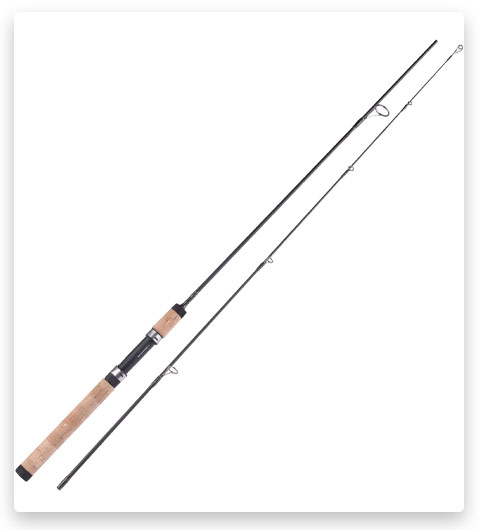 This is a delicate rod that has Graphite Composite Blanks. The ergonomic handle design gives you a comfortable feeling all day long fishing. The handle keeps your hands from getting tired. It is a lightweight model that is not difficult to transport. It is equipped with Fore and Rear Cork Grips. This rod is great for crappie fishing as well as other types of fish. For example, trout or salmon. The model is equipped with stainless steel guides with stainless steel inserts. Guides reduce line friction. This product is suitable for both fishing enthusiasts and professionals.
3# Lew's Fishing Rod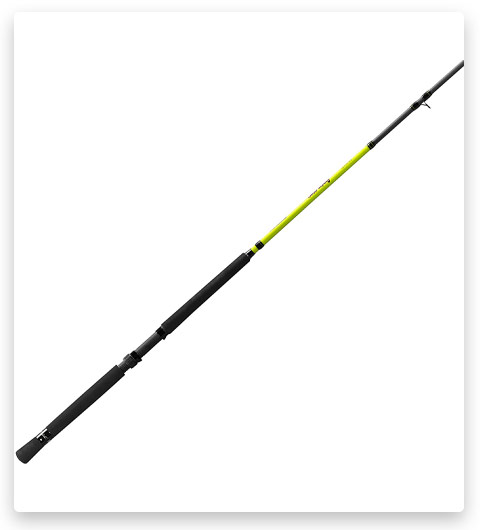 It is one of the most popular crappie rod brands. This rod has two parts. This makes it easy to transport and store the rod. It is made of fiberglass. This material is highly durable and reliable in use. In addition, the material allows you to better feel the fish bite. The guides are made of stainless steel and have aluminum oxide inserts. The length of the product ensures precise and long casts.
4# Berkley C-Series Crappie Pro Spinning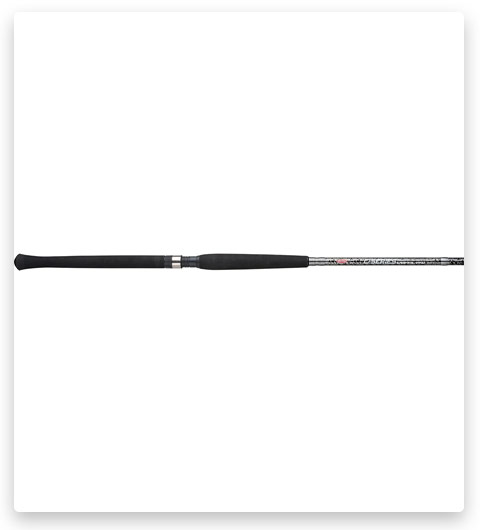 A distinctive feature of Berkley's spinning rods is the fanatical approach of the developers. It is difficult to buy a rod that knows what the fishermen want. But this Berkley spinning rod is perfect for crappie fishing. The price is much lower than that of analogs from other manufacturers. This product is made from 24-ton carbon fiber-carbon graphite fibers. You will not be able to miss even a careful bite. During the development of the rod, all the nuances were thought out to the smallest detail. The handle of the spinning rod is made of comfortable and durable EVA material. Also, the spinning rod is endowed with the High Visibility Concept (HVC), which allows you to visually control the wiring along with the blank, even in the dark.
5# St. Croix Premier Spinning Rods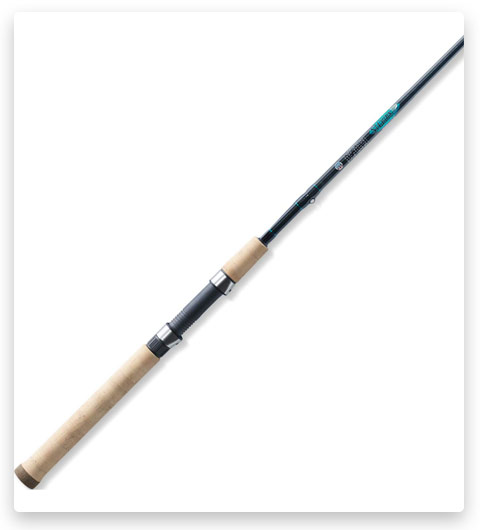 The blank is made of SC-II graphite. Thanks to the material, the rod is so light and sensitive. The Fuji reel seat is also made of graphite. This will firmly hold whatever brand of reels the rod is designed to be used with. Wonderful guides complement the St. Croix Premier rod for long casts and long-lasting performance in all types of lines. It's considered a universal rod. It is used in a wide variety of fishing conditions.
6# Shakespeare Crappie Hunter Spinning Rod and Reel Combo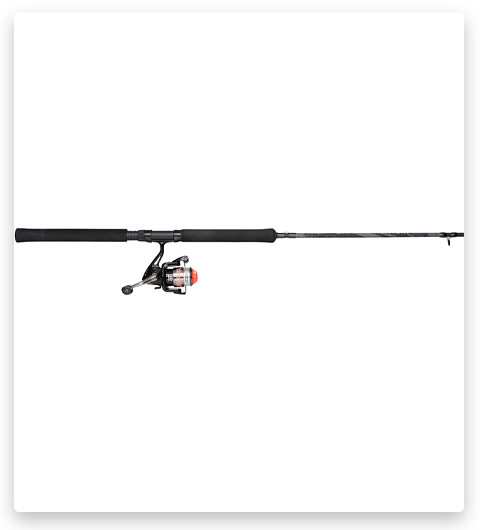 This kit is great for beginners. If you don't want to waste time finding the right reel for your rod, then this combo is what you need! The rod from the famous fishing brand Shakespeare has a graphite construction and is capable of withstanding high loads. Powerful blanks allow long-distance casting of rigs of any weight. Thanks to their superior performance, the rods can handle even large crappies with ease, giving the angler complete control. The rods are perfectly balanced and have optimal elasticity, which allows the blank to return to its original position after casting with a minimum of residual vibrations.
7# Daiwa Travel-Spinning Rod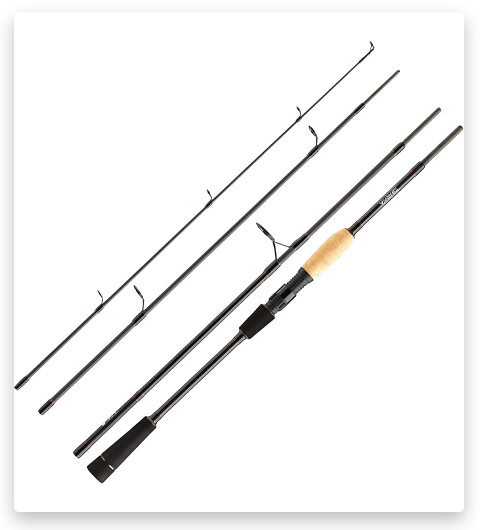 Low weight with sufficient resistance to loads provides the convenience and durability of the rod. The accessory is quickly put into working condition, folds for transportation. The compact size in the folded position provides comfortable carrying in the hands or transportation on any type of transport. The high modulus graphite in the base of the rod contains reinforced fibers that increase the strength of the blank. The whole design is aimed at saving weight. The rod has a fast action, which facilitates casting. It allows you to perform it accurately and at the desired distance.
8# Zebco Crappie Fighter Spinning Rod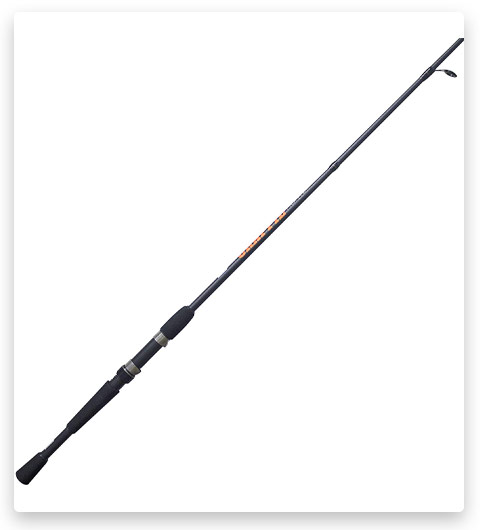 A real star in the Zebco spinning rod family. The high-quality carbon fiber blank allows for long and precise casts, delivering the bait directly to the fish. This spinning rod is best suited for crappie, perch, trout, and zander. This has a two-piece design that facilitates the transportation process.
9# KastKing Crixus Fishing Rod and Reel Combo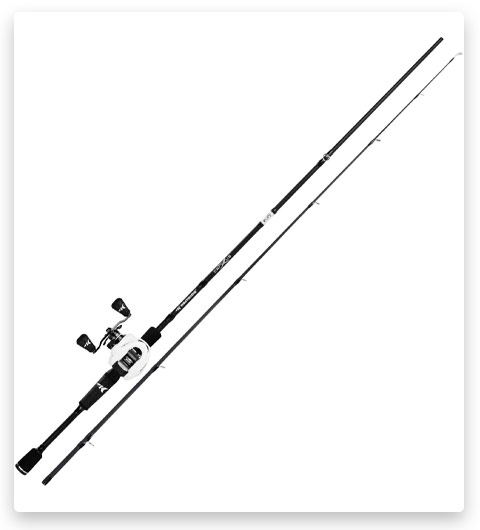 A powerful rod that comes with a high-quality reel. The rod has KastFlex IM6 Graphite Blanks. They provide high performance at a fairly low cost. The rod comes in two parts so it is easy to use and transport. The reel is equipped with 5 + 1 double-shielded stainless ball bearings. It also features lightweight carbon frames. This is a great option for those who want to get all the necessary equipment for catching crappie at once.
10# BnM Sam Heaton Super-Sensitive Series Pole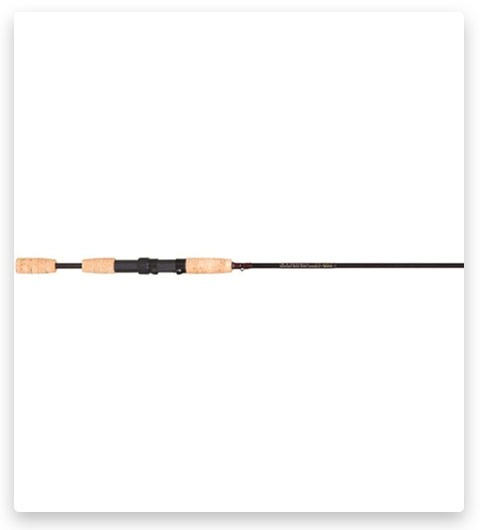 It is an ultra-light and ultra-sensitive tackle. You can use this rod not only for crappie fishing but also for other types of fish. It has an IM6 graphite blank. This material is known for its lightness. The Portuguese cork handle provides a secure grip and comfort all day long fishing.
11# Lew's Mr. Crappie Light Crappie Rod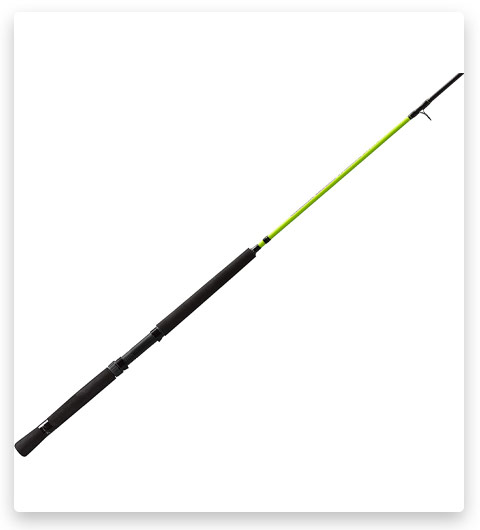 This spinning rod has two parts. It is made from high-quality premium graphite. It has functions that allow you to fish both small and large fish. If you are looking for a rod designed specifically for crappie, then this is the one for you. It will appeal to both beginners and professionals.
🎣 Building the Perfect Cast: The Anatomy of a Crappie Fishing Rod 🔬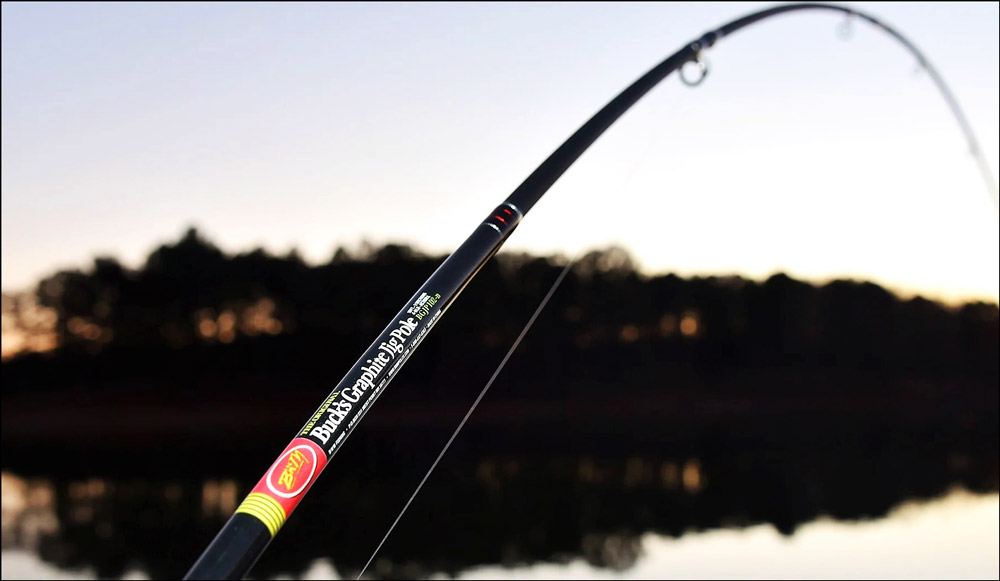 What turns a regular fishing rod into a crappie conqueror? Let's dissect the anatomy of a crappie fishing rod to better understand its magic. From the handle to the tip-top, every component plays a crucial role in creating the ideal fishing tool. 🧪🔍
The Blank 📏
The blank forms the core of the fishing rod. It's the backbone that determines the rod's overall strength, flexibility, and responsiveness. For crappie fishing, a rod with a moderate to fast action is preferred. This means the rod bends more towards the tip, providing increased sensitivity to detect the gentle bites of a crappie. A length between 6 to 12 feet is generally ideal for crappie fishing, depending on your technique and personal preference.
The Handle 🤲
Handles are usually made from cork or EVA foam. They need to offer a comfortable grip for long fishing sessions and be durable enough to withstand harsh weather conditions. For crappie fishing, a lighter, smaller handle is preferred to keep the rod lightweight and manageable.
The Reel Seat 🔄
The reel seat holds the fishing reel in place. A quality reel seat is essential to ensure your reel stays securely attached, especially when wrestling with a feisty crappie. The material should be resistant to corrosion and have a robust mechanism to fasten the reel effectively.
The Guides 🔘
The guides are the rings through which your fishing line is threaded. They guide the line from the reel to the tip-top. The number, spacing, and size of the guides affect the rod's performance and casting ability. In crappie rods, guides are spaced to optimize the rod's action and sensitivity.
The Tip-Top 🔝
This is the final guide at the very tip of the rod. It plays a key role in sensing bites and transmitting the sensation down to your hand. The tip-top on crappie rods is usually highly sensitive to register the lightest nibble from our elusive quarry.
Understanding the anatomy of a crappie rod is fundamental to choosing the right tool. But we aren't stopping here! In our next section, we'll dive deeper into the various materials and technologies behind these rods. Keep reading to get the ultimate lowdown on crappie fishing rods! 🧐📖
🎣 From Graphite to Fiberglass: Exploring the Material World of Crappie Rods 🧪
Behind every powerful cast and successful catch, lies the science of materials and technologies employed in our fishing rods. Crappie rods are no different. They employ a delicate balance of strength, flexibility, and sensitivity, all of which hinge on the materials used and the technology incorporated. Let's take a deeper dive! 🏊‍♂️🔬
Material Matters 🧱
The two most common materials used in crappie rods are graphite and fiberglass, each with its unique advantages:
Graphite 🪨: Graphite rods are popular among crappie anglers due to their excellent sensitivity and lightweight design. They can detect even the faintest of bites, making them ideal for the gentle nibbling habits of crappie. However, they're a bit more delicate than their fiberglass counterparts, so handle with care!
Fiberglass 🧪: Known for their durability and toughness, fiberglass rods can withstand the trials of time and conditions. They might lack a bit in sensitivity compared to graphite rods but make up for it with their robustness. For rougher fishing conditions or for those seeking a sturdy option, fiberglass can be a fantastic choice.
Technological Advances 🧬
The world of fishing isn't exempt from the march of technology. Advancements in rod-building technologies have brought about some significant improvements:
Composite Materials 🧩: Some of the best crappie rods now employ a mix of materials, such as graphite and fiberglass. These composites aim to bring together the best of both worlds – the sensitivity of graphite and the durability of fiberglass.
Nano-Technology 🧬: This refers to adding nanoparticles to the resin that binds the fiber materials. This technology enhances the strength, sensitivity, and durability of the rod, creating a more effective tool for catching crappie.
Improved Guide Systems 🎯: Modern crappie rods feature advanced guide systems with optimized spacing and lightweight materials to reduce line friction, allowing for longer and smoother casts.
Crappie fishing rods have truly come a long way, with material and technological advancements creating rods that are lighter, stronger, and more sensitive than ever before. In the next section, we'll provide a guide on how to select the perfect crappie rod that best suits your fishing style and needs. Keep reading! 🚀📚
🎣 Catching Crappie with Confidence: Choosing Your Perfect Fishing Rod 🎯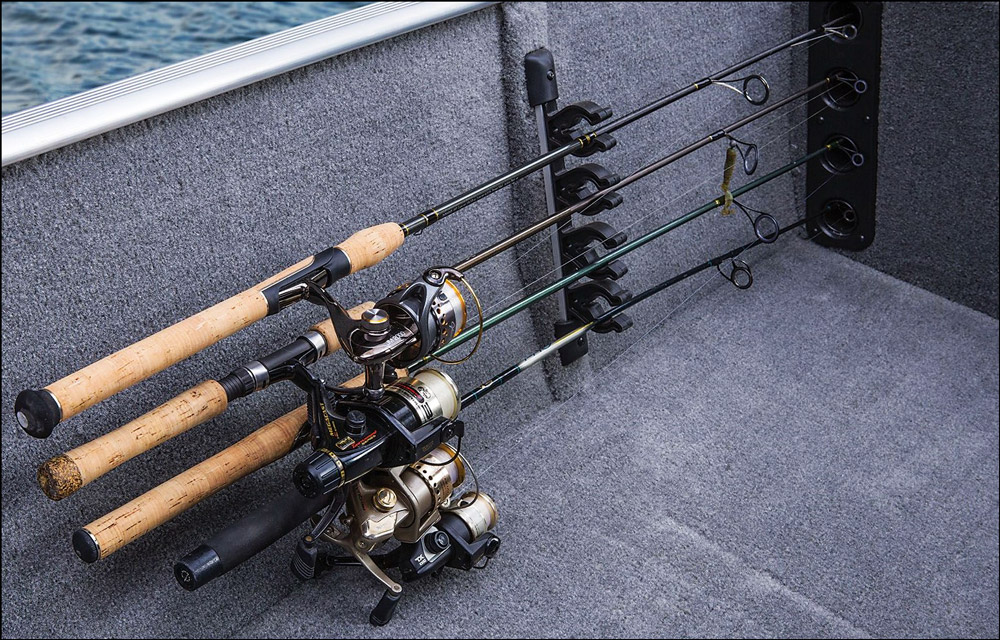 Finding the right fishing rod can feel like searching for a needle in a haystack with so many options on the market. Fret not! Your perfect crappie rod is out there, and it all boils down to understanding your fishing style and preferences. Let's break down the key factors to consider when choosing your crappie fishing rod. 🧭📝
Length Matters 📏
The rod's length affects its casting distance and sensitivity. Shorter rods (6-8 feet) offer more control and are excellent for casting in close quarters. Longer rods (9-12 feet) allow for a further casting range and are preferred for techniques like spider rigging or dock shooting. Your choice should align with your preferred fishing style and location.
Power Play 💪
Power refers to the rod's resistance to bending. Crappie rods usually fall in the light to medium-light power range. A lighter power rod offers more sensitivity for detecting crappie bites, while a medium-light power rod can handle larger crappie and a bit more abuse.
Action Point 🎬
Action describes where the rod bends when pressure is applied. Fast action rods bend towards the tip, offering more sensitivity, while moderate action rods bend more towards the middle, providing more casting distance. For crappie, a moderate to fast action rod is usually preferred.
Material Choices 🧪
As discussed earlier, graphite and fiberglass are the go-to materials. Graphite is excellent for its sensitivity, while fiberglass offers durability. Composite rods attempt to deliver the best of both worlds.
Sensing Success 🕵️‍♀️
Sensitivity is paramount when it comes to crappie fishing. The more sensitive the rod, the easier it is to detect those subtle bites. Graphite and fast action rods usually provide the highest sensitivity.
Personal Preference 🎯
Lastly, your personal preference plays a huge role. Are you comfortable with the rod's weight and handle? Do you prefer casting close or far? Do you value durability over sensitivity? Answering these questions will guide you to your ideal crappie rod.
Remember, there's no one-size-fits-all in the world of crappie fishing. It's a game of nuances, preferences, and personal style. Next, we'll explore some of the top crappie fishing rods in the market to give you a head start on your search. Stay tuned! 🚀📚
🎦Video YouTube: How To Choose The RIGHT Crappie ROD For You
🎣 Reel in Success: Top Crappie Fishing Rods on the Market 🏆
In a sea of choices, some crappie fishing rods truly stand out. Here, we've curated a list of top performers, each with its unique strengths and features. Whether you're a seasoned angler or just getting started, one of these might just become your new fishing companion! 🛍️🔍
Crappie Commander Pro Troller 🥇
Crafted with high modulus graphite, the Crappie Commander Pro offers exceptional sensitivity and strength. Its lightweight design and comfortable cork handle make it a pleasure to use on extended fishing trips.
Panfish Punisher Xtreme 🎣
The Panfish Punisher Xtreme, a composite rod, strikes an excellent balance between durability and sensitivity. It features an advanced guide system for smoother, longer casts.
Slab Slayer Supreme 🏹
Built for the angler who values durability, the Slab Slayer Supreme is a fiberglass powerhouse. It's robust and weather-resistant, handling rough fishing conditions with grace.
Mini Might Compact 🎒
For anglers on the move, the Mini Might Compact offers a portable solution without compromising performance. It's a 6-foot graphite rod that delivers great sensitivity and is easy to transport.
Spider Rig Special 🕷️
The Spider Rig Special is a 12-foot rod designed specifically for spider rigging. It offers a long casting range, and its moderate action gives you control over multiple lines.
Remember, the best crappie fishing rod is the one that suits your style and needs. The perfect rod for you might not be the most expensive or feature-packed. It's the one that feels right in your hands and brings you the most joy while fishing. In the next section, we'll discuss how to maintain your rod to keep it in top shape. 🎣🎁
🎣 A Stitch in Time: Maintaining Your Crappie Fishing Rod ⏳
Your crappie rod is not just an instrument, but a partner in your fishing adventures. Proper maintenance ensures its longevity and performance. Here's a handy table summarizing the key steps to care for your crappie fishing rod, keeping it in peak condition for those memorable fishing moments. 🧹🛠️
| Maintenance Task | Explanation |
| --- | --- |
| Regular Cleaning 🧽 | After each fishing trip, clean your rod with mild soapy water, especially if you've been fishing in saltwater. This removes dirt, grime, and salt, which can corrode your rod and its components. |
| Dry Thoroughly 🌬️ | Never store a wet rod. Moisture can weaken the rod material and rust the guides. Dry your rod thoroughly after cleaning and before storage. |
| Check for Damages 👀 | Regularly inspect your rod for any signs of damage. Check the guides for any rough spots that can damage your line. If you find any issues, take your rod to a professional for repair. |
| Use Rod Covers 🎩 | When not in use, protect your rod with a rod cover. This prevents dust accumulation and protects the rod from accidental damage. |
| Store Properly 🗄️ | Always store your rod vertically in a dry and cool place. Avoid storing under heavy objects or in high-heat environments, which can cause your rod to bend or warp. |
| Loosen the Drag 🎛️ | When storing your rod, especially for extended periods, remember to loosen the drag on your reel. This prevents the springs in your drag system from compressing over time, ensuring smoother operation. |
Maintenance may seem tedious, but it's the secret behind a long-lasting and high-performing fishing rod. It's all about the respect and care you show for your tools. Keep your rod happy, and it will return the favor out on the water! 🎣🌊🔧
🎣 Hooked on Excellence: My Favorite Crappie Fishing Rods & Why 🏆
Fishing is not just a hobby; it's a personal journey. Over the years, I've used various crappie rods, each with its unique charm. However, two rods have truly won my heart. Here's a peek into my personal fishing diary and the rods that have become more than just fishing tools for me. 📘💖
Favorite Crappie Fishing Rod
Unique Features
Personal Experiences
Crappie Commander Pro 🥇

High-modulus graphite construction
Fantastic sensitivity
Durable build quality
Pricier, premium option

Fell in love with this rod from the first cast
Able to detect even faint nibbles, enhancing fishing experience
Reliable partner on countless fishing trips
Durability is a testament to its build quality
A case of "you get what you pay for"

Mini Might Compact 🎒

Compact, 6-foot rod
High sensitivity despite smaller size
Easy to carry and travel-friendly

Perfect companion for off-the-beaten-path adventures
Doesn't compromise on performance despite its compact size
The joy of hooking a crappie on this rod is indescribable
Proof that good things come in small packages
Fishing is a deeply personal experience, and the right fishing rod feels like an extension of your own body. It aligns with your instincts, and you feel a connection, a bond. The Crappie Commander Pro and Mini Might Compact have that bond with me. Your perfect rod is out there, waiting to be discovered. Go find it, and don't forget to share your story. Happy fishing! 🎣🗺️🏞️
❓ FAQ: Crappie Fishing Rods
🎣 Concluding Cast: Choosing the Right Crappie Fishing Rod 🏁
As we journey back to the shore, we can't overlook the importance of the perfect crappie fishing rod in ensuring a successful fishing trip. 🚣‍♂️ It's not just a tool but an extension of your arm, your senses, and your passion. The right rod can make the difference between a fruitful day at the lake and going home empty-handed. 🐟➡️🚫
Each rod has its unique features, and understanding them is essential. Whether it's the sensitivity of the Crappie Commander Pro 🥇 or the portability of the Mini Might Compact 🎒, choosing the right rod depends on your personal style, the fishing conditions, and the behaviors of the crappie.
Remember, there's no one-size-fits-all solution here. It's about experimenting, learning, and growing as an angler. So don't be afraid to cast your line into uncharted waters, literally and figuratively! 🧭💦
Crappie fishing isn't just about catching fish; it's about the thrill of the chase, the tranquillity of nature, and the joy of honing a craft. And at the heart of this craft lies your trusty rod. So choose wisely, fish passionately, and keep making those unforgettable fishing memories.
As you explore your passion for crappie fishing, ensure you're equipped with not just the right tools, but also the right mindset. The water is calling. Are you ready to answer? 🌊🎣🔔🎉
🎣 Fishing for More Knowledge? Resources & References 📚
Ready to dive deeper into the world of crappie fishing rods? Below are some valuable resources to help you reel in more knowledge. Additionally, you'll find links to reliable online stores where you can get your hands on the crappie fishing rods we discussed. 🎁🛍️
Crappie Fishing 101: An exhaustive guide covering everything you need to know about crappie fishing. A must-read for beginners and seasoned anglers alike! 📘
The Rod Room: A detailed breakdown of various fishing rod components and what to look for when purchasing a rod. 🏗️
Crappie Fishing Forum: Join this lively forum to engage with a community of passionate crappie anglers. Share your experiences, ask questions, and learn from others. 🗣️
Advanced Angling: This blog dives into advanced crappie fishing techniques and strategies. A great resource to up your game! 🎣
Before you go buy, remember to compare prices, read reviews, and make an informed decision. Your fishing rod is an investment towards your passion for crappie fishing, so make it count! 💰🎉🎣🛍️🎉
Tags: #best crappie rods / #best crappie rods for jigging / #best crappie rods and reels / #best crappie rod action / #best crappie rods for spider rigging / #best crappie rods on the market / #best crappie rod and reel combo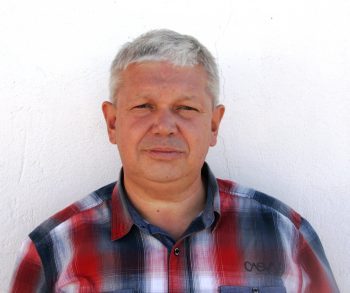 Sergio Smirnoff
Professional fisherman with 40+ years of experience.
Fishing and the ocean is a passion of my life. I am passionate about all kinds of sea fishing: fishing from the shore (spinning, float, baitcasting), from a boat, and spearfishing day and night.
I live in Tenerife (Canary Islands) for the last 10+ years and share my daily fishing experiences on my website. Many years of personal experience as a fisherman and the vast experience of my friends allow me to write professionally on any fishing topics (from choosing a flashlight and equipment to deep-sea fishing).
All of my advice is based on practical real-world experience and will be useful to both novice anglers and professionals.
Read more
about the author.
Affiliate Disclosure: FishReeler.com sometimes gets paid for listings, through sponsors or affiliate programs like Amazon, Ebay, Cabelas, Bass Pro Shop, Shimano, Daiwa, Rapala, Renn, Okuma, KastKing, etс. Clicking a link helps keep FishReeler.com free, at no extra cost to you!
About the author: Each article is verified by the fishing expert Sergio Smirnoff. The articles are written by professional and amateur fishermen with 20+ years of fishing experience.
Note: The views and opinions expressed in this article are those of the authors and do not necessarily reflect the official policy or position of any agency. The articles are for informational purposes only, share your opinions in the comments and join the fishing discussions, let's share our fishing experiences together!