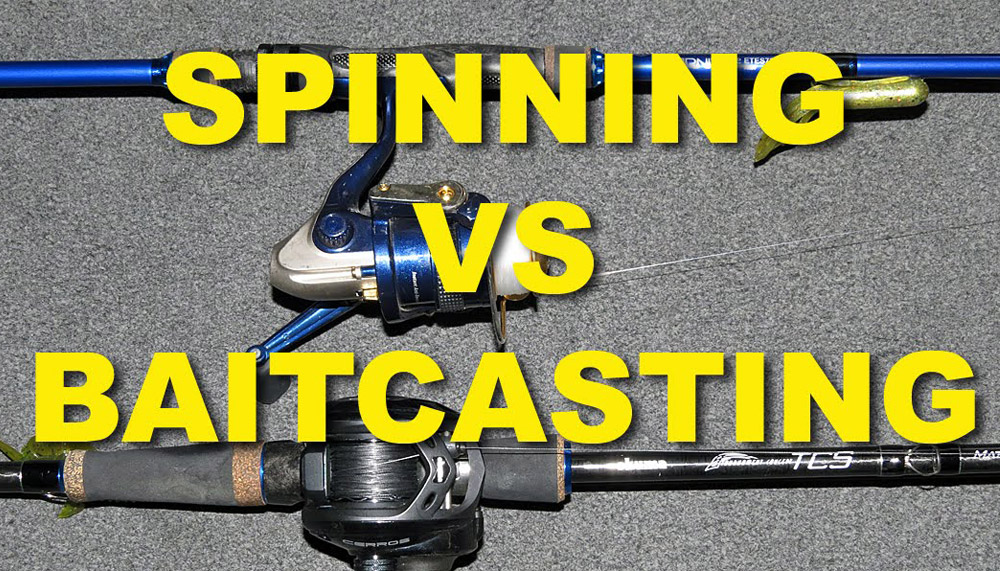 🎣 Setting the Reel: An Introduction to the Art of Fishing 🎣
Welcome, anglers and fishing enthusiasts! Today, we're diving into a topic that's at the very heart of the fishing game – choosing the right fishing reel. 🎯
Just as a golfer wouldn't take to the green without selecting the perfect club for their swing, a fisher shouldn't cast their line without considering the reel that suits their fishing style and needs best. 🏌️‍♂️🐟
The importance of this choice cannot be understated. Whether you're a weekend hobbyist, a competitive angler, or someone just starting to explore the wonderful world of fishing, the kind of reel you choose can greatly impact your overall experience. 🌅🏞️
It's not just about casting out your line and hoping for the best. It's about control, precision, and adaptability to the fishing situation at hand. Your fishing reel is more than just a tool; it's your partner in making those memorable catches. 🌊🐠
So, are you ready to embark on this journey of discovery and make an informed decision about your fishing gear? If so, let's dive right in! 🚀🌍
🔶Remember, knowledge is power, and when it comes to fishing, that power can mean the difference between a successful day on the water and going home empty-handed. Stay tuned, and let's reel in some knowledge together! 🧠💪🎣
Up next, we'll unravel the mysteries of fishing reels and introduce you to two main contenders: the baitcaster and the spinning reel. Read on!
🎦Video YouTube: Baitcaster vs Spinning Outfits: The Pros and Cons
🔎 Reel Wisdom: Understanding the Essentials of Fishing Reels 🔎
Before we dive into our main contenders – the baitcaster and the spinning reel – let's reel back a little and talk about the very basics. What exactly is a fishing reel, and what role does it play in your fishing endeavors? 🤔
A fishing reel, in its simplest terms, is a cylindrical device attached to a fishing rod. It's an essential piece of fishing equipment that can make or break your fishing experience. 🎣🎡
Here are the three primary functions of a fishing reel:
Line Storage: Your fishing reel holds and stores your fishing line. This means you can carry a considerable amount of line without it becoming a tangled mess. 🧵📦
Casting: The reel allows you to cast your line far into the water. By releasing line from the reel during your cast, you can place your bait or lure exactly where you want it. It's all about precision and reach! 🚀🎯
Retrieval: After you've cast, the reel is used to retrieve the line. Whether you're reeling in a big catch or just recasting your line, the reel's retrieval mechanism is at the heart of the action. 🐠🔄
🔶Just as a well-oiled machine, your fishing reel ensures everything runs smoothly. From the moment you cast your line to the adrenaline-pumping instance when you reel in a catch, your fishing reel is your steadfast companion. 🏎️⚙️
Up next, we'll be focusing on the baitcaster reel – exploring its history, unique features, and the types of fishing it's best suited for. Stay hooked!
🔍 The Baitcaster: A Power Player in the Fishing Game 🔍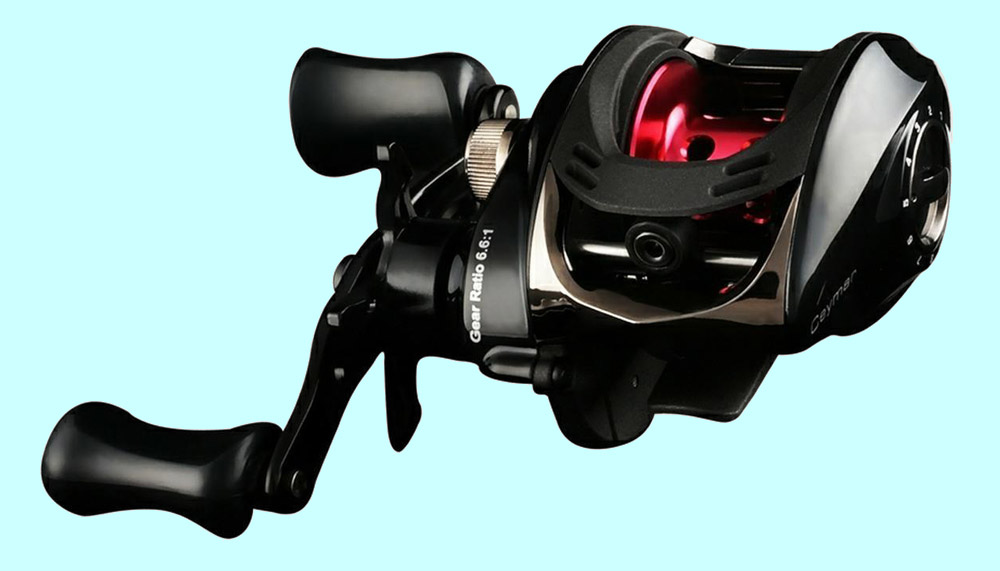 As we navigate the ocean of fishing equipment knowledge, let's make our first stop at the baitcaster reel. Known for its power and precision, this reel has a rich history and a set of unique features that make it a favorite among many seasoned anglers. 🎣💪
Historically, baitcaster reels have been around for centuries. The design has seen many changes over the years, from simple wooden spools to today's high-tech versions loaded with innovative features. It's a journey of evolution that has culminated in a reel that's geared for power and performance. 📚⏳
Now, let's cast an eye on some distinguishing features of the baitcaster reel:
Line Guide and Tensioner: These elements ensure that your line winds evenly onto the spool. This keeps the line in good condition and ready for your next precision cast. 🔄✅
Brake System: A quality baitcaster has a sophisticated brake system to control the speed of the spool when you cast, helping to minimize the dreaded backlash or "bird's nest". 🚗💨
Gear Ratio: This refers to how many times the line wraps around the spool in a single handle turn. A higher gear ratio retrieves more line quickly, which is great for certain fishing techniques. ⚙️🔄
When it comes to use cases, the baitcaster reel shines in specific scenarios. It's excellent for heavier lines and lures, making it a top choice for fishing in heavy cover or targeting larger species. Additionally, baitcasters offer superior casting control, especially for techniques such as flipping and pitching. 🎯🌳🐟
🔶Remember, every angler is unique, and while the baitcaster reel is a powerhouse on its own, it's essential to consider the type of fishing you plan to do. Will the baitcaster reel be your perfect fishing partner? Let's cast further into the topic in our next sections! 🤝🚣
Up next, we'll weigh the pros of the baitcaster reel, helping you understand why it might just be the champion of your fishing game. Stay tuned!
💪 Winning with the Baitcaster: Exploring its Strong Suits 💪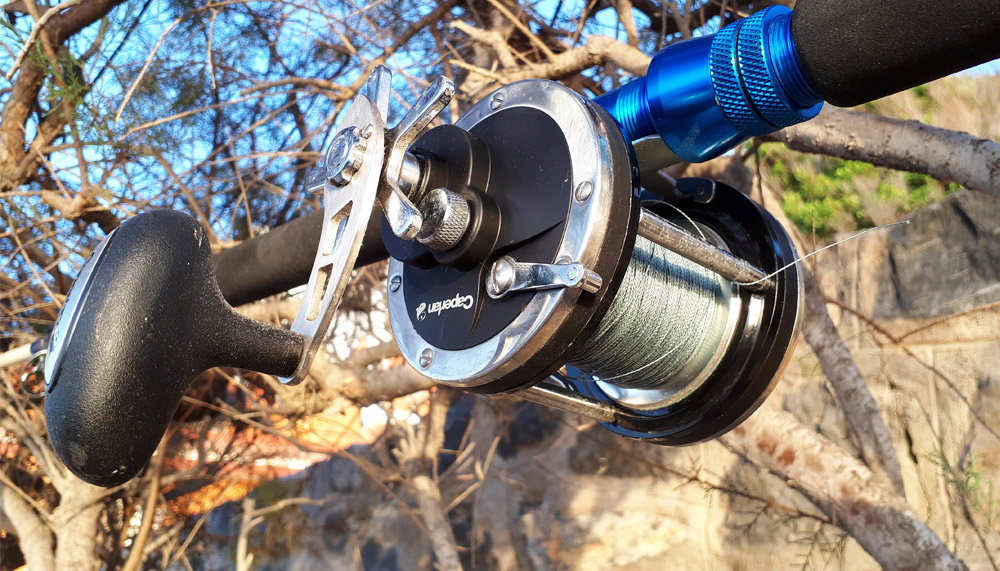 The baitcaster reel is a standout performer in the fishing world, especially among experienced anglers. But why does it earn such high praise? Let's dive into its winning qualities that set it apart from the crowd. 🏆🌊
Superior Casting Control: One of the baitcaster's strongest advantages is its superior casting control. The design of the reel allows anglers to precisely control the distance and speed of their casts by simply using their thumb to adjust the spool's rotation. This means you can place your bait exactly where you want it, opening up opportunities to reach fish others can't. 🚀🎯
Ability to Handle Heavier Lines and Lures: Baitcasters are made to handle the heavy stuff. Their design, coupled with the strength of the spool axis, allows them to handle heavier lines and lures more efficiently than other types of reels. So, if you're targeting larger fish or fishing in heavy cover, a baitcaster could be your best ally. 🎣💼
Excellent for Specific Techniques: Some fishing techniques, like flipping and pitching, require a level of precision that only a baitcaster can offer. These techniques, used to present baits quietly and accurately, are often crucial when fishing in shallow waters or targeting species that spook easily. With a baitcaster, you've got the upper hand. 🤲🌊
🔶These are just a few reasons why the baitcaster is revered by many experienced anglers. It's a tool built for precision, power, and versatility. But it's essential to remember, just like any tool, it comes with its challenges, which we'll tackle next. 🧰⚙️
Up next, we'll explore the flip side of the coin – the challenges that come with using a baitcaster reel. Stay hooked!
🔄 The Flip Side: The Challenges of Using a Baitcaster 🔄
While the baitcaster reel is a formidable tool in the fishing world, it's not without its quirks and challenges. Like any other piece of equipment, it has a few drawbacks that could impact its effectiveness, especially for novice anglers. Let's explore the less sunny side of the baitcaster. 🎣☁️
Steeper Learning Curve: One of the most prominent challenges of the baitcaster reel is its steep learning curve. The same features that provide superior control also demand a higher level of skill and experience to master. So, if you're new to fishing, you might find a baitcaster a little tricky to handle initially. Practice and patience, however, can help you overcome this hurdle. 🏃‍♀️🎢
Potential for Backlash: Also known as a "bird's nest," backlash happens when the spool's speed is not correctly matched with the weight of the lure, causing the line to tangle. While modern baitcasters have brake systems to minimize this issue, it can still be a nuisance, especially for less experienced anglers. 🐦🌪️
Typically More Expensive: Quality baitcasters usually come with a heftier price tag compared to other reels. They are engineered with complex features that demand precision manufacturing – a cost that is often passed down to the consumer. So, be prepared to dig a bit deeper into your pockets for a top-tier baitcaster. 💰💸
🔶Despite these challenges, many anglers agree that the benefits of a baitcaster reel outweigh the cons. With patience, practice, and a bit of budgeting, these hurdles can be navigated successfully. 🏞️🚣
Up next, we shift our focus to the spinning reel – another popular choice among fishing enthusiasts. Let's cast our nets further and reel in more knowledge!
🌀 Spinning into the Spotlight: The Versatile Spinning Reel 🌀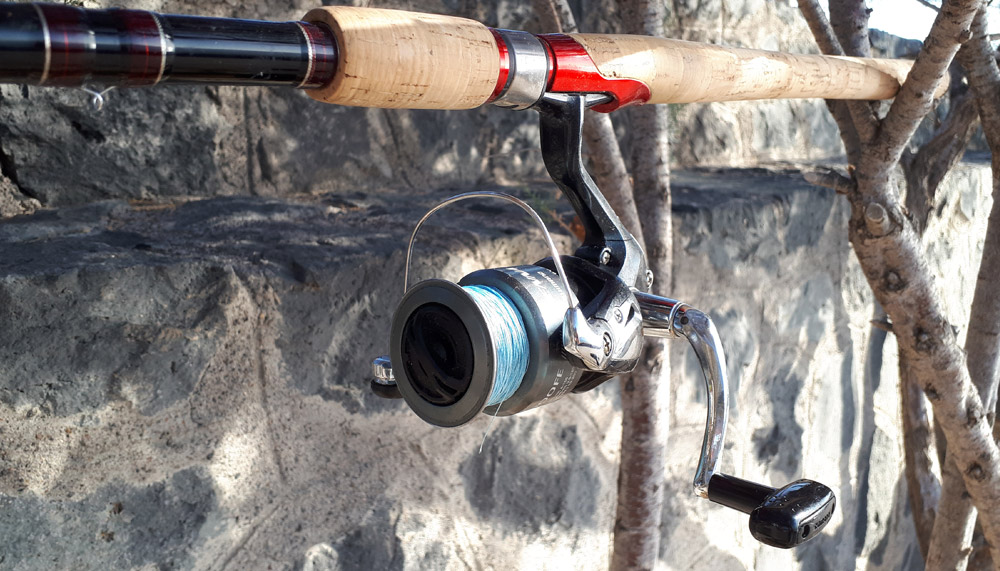 Shifting our focus from the high-powered baitcaster, we now turn our attention to the spinning reel – a beloved tool known for its simplicity and versatility. Let's chart its journey through history and delve into what makes it a popular choice among anglers worldwide. 🌍🎣
The spinning reel, or fixed-spool reel, made its debut in the late 19th century. Unlike the baitcaster, the design of the spinning reel has remained relatively constant over the years, its simplicity becoming its trademark. Over time, improvements in materials and technology have made the spinning reel more durable and user-friendly. 📜⌛
Now, let's look at the distinguishing features of the spinning reel:
Fixed Spool: Unlike the baitcaster, the spool of the spinning reel is fixed, meaning it doesn't rotate during casting or retrieval. The line is guided onto the spool by a rotating bail. This design simplifies casting and reduces the chance of line tangles. 🔄🔒
Drag System: The spinning reel features a drag system that lets you adjust the resistance a fish feels when it pulls on the line. This system helps to prevent the line from breaking when fighting a heavy fish. 🐟💪
Reversible Handle: Many spinning reels have a handle that can be switched from one side to the other, making them a good choice for both right-handed and left-handed anglers. 🔄🤚
🔶When it comes to fishing scenarios, the spinning reel is incredibly versatile. Its ease of use makes it a great choice for beginners, while its ability to cast lightweight lures makes it ideal for fishing in streams, rivers, and inshore saltwater. Whether you're a novice exploring the basics of fishing or an expert looking for a reliable, versatile tool, the spinning reel is a catch. 🌊🎣
Up next, we'll weigh the pros of using a spinning reel, helping you understand why it might just reel you in. Stay hooked!
🏆 Scoring with the Spinning Reel: Unveiling its Strengths 🏆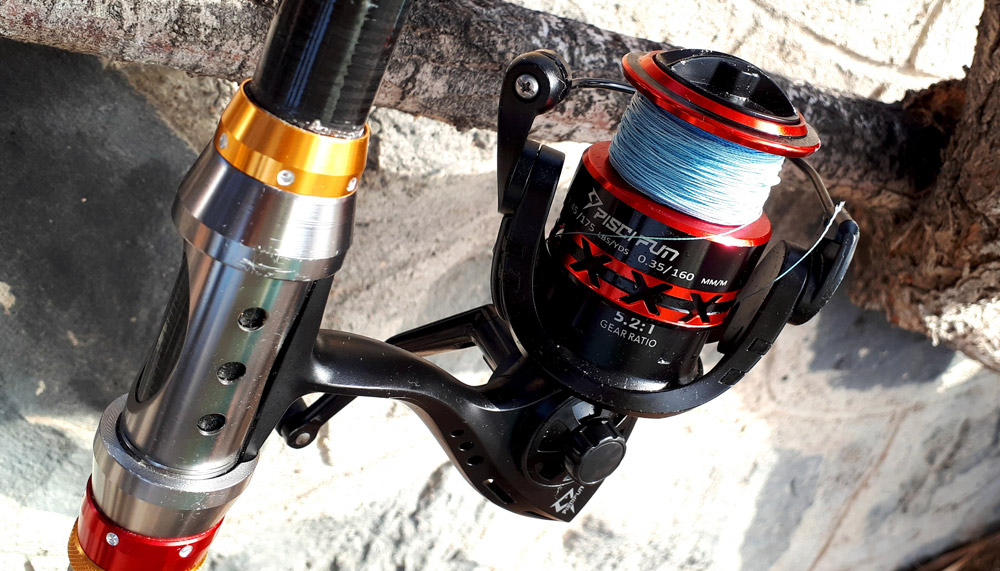 The spinning reel casts a wide net of appeal among anglers of all levels. From its user-friendly design to its versatility, it has a host of winning features. Let's delve into the advantages that make the spinning reel such a popular choice. 🎣🥇
Easy to Use: One of the standout strengths of the spinning reel is its simplicity. With a fixed spool and an intuitive design, it's easier to master, making it an ideal choice for beginners. It's a reel that lets you focus on the fun of fishing, rather than the mechanics. 🎉🚀
Versatile for Various Types of Fishing: Another feather in the spinning reel's cap is its versatility. Whether you're casting lightweight lures in a stream, pitching soft baits in a pond, or trolling in offshore waters, the spinning reel is up to the task. This adaptability makes it a popular pick for anglers who fish in a variety of environments. 🌍🏞️
Less Prone to Line Twists and Tangles: Thanks to its fixed spool and bail mechanism, the spinning reel is less prone to line twists and tangles than some other reel types. This reduces the likelihood of the dreaded "bird's nest" and helps keep your fishing trip frustration-free. 🐦🚫
🔶With these pros, it's clear to see why the spinning reel is often the reel of choice for many anglers. But it's not all smooth sailing – there are a few challenges to consider too. Stay tuned as we uncover these in our next section. 🚢⚓
Up next, we'll address the challenges associated with spinning reels. No equipment is perfect, and it's essential to understand the whole picture before making your choice. Stay tuned!
🌩️ The Downpour: The Challenges of Using a Spinning Reel 🌩️
While the spinning reel is a versatile and user-friendly tool, it's not without its share of drawbacks. Understanding these challenges can help you make a well-informed choice when selecting the perfect reel for your fishing adventures. Let's delve into the flip side of the spinning reel. 🎣⚖️
Limited Casting Distance and Power: Despite its versatility, a spinning reel can fall short when it comes to casting distance and power, particularly when compared to baitcasters. The spinning reel's fixed spool can limit how far you can cast, and it may lack the power needed for hauling in larger, heavier fish. 🏞️💥
Less Efficient with Heavier Lines and Lures: Spinning reels work best with lighter lines and smaller lures. If you plan to use heavier lines or bigger lures, you might find a spinning reel struggles. This could limit its effectiveness if you're targeting larger fish or fishing in deep water. 🎣🏋️‍♀️
Lack of Precision Control: While the spinning reel is simple to use, it might not provide the same level of precision control as a baitcaster. This could be a downside if you're aiming for accuracy in your casts, especially when fishing in areas with tight cover or structure. 🎯🌳
🔶These challenges don't diminish the spinning reel's value but highlight that it's not a one-size-fits-all solution. With the right knowledge, you can choose a reel that fits your fishing style and the specific conditions you'll face. 🗺️🔍
Up next, we put these two titans of fishing gear head-to-head in various situations to help you decide which one reigns supreme. Stay with us as we dive deeper!
🎯 Fishing Reel Face-off: Baitcaster vs. Spinning Reel in Different Scenarios 🎯
Choosing between a baitcaster and a spinning reel often boils down to the specific fishing scenario you're dealing with. Both reels have their strengths and weaknesses, and understanding these can help you pick the right tool for the job. Let's compare how these reels perform in various situations. 🐟🥊
Freshwater Fishing: Freshwater environments offer a diverse range of fishing scenarios. If you're fishing in open water using lightweight lures, a spinning reel's simplicity and versatility shine. But, if you're navigating heavy cover or using heavier lures, the precision and power of a baitcaster could give you the edge. 💧🏞️
Saltwater Fishing: Inshore saltwater fishing often involves casting lighter lures, making a spinning reel a great choice. However, when you're offshore, targeting larger species or casting heavy lures, a baitcaster's power and capacity for heavier lines come into their own. 🌊🦈
Fishing Technique: If you're finesse fishing or using live bait, the ease and versatility of a spinning reel is hard to beat. On the flip side, techniques like flipping, pitching, or trolling often call for the casting control and power that a baitcaster provides. 🎣🔄
Skill Level: For beginners, the learning curve of a baitcaster may be daunting. A spinning reel is typically easier to handle, making it an excellent choice for those new to fishing. More experienced anglers might enjoy the control and challenge that a baitcaster offers. 🎓💡
🔶Remember, choosing between a baitcaster and a spinning reel isn't about picking the 'better' reel – it's about finding the right tool for your specific situation. Consider your environment, the type of fish you're targeting, and your comfort level with each reel.
Up next, we'll summarize our discussion and offer some final thoughts and tips on choosing the right reel for you. Stay tuned!
🎦Video YouTube: When To Fish A Baitcaster And When To Use A Spinning Reel
❓ FAQ: Baitcaster Vs Spinning Reel – Which is the Best? ❓
We have compared baitcasting and spinning for you in almost every parameter. So all that remains for us is to answer your frequently asked questions. You will find them below.
🏁 Final Cast: Choosing the Right Reel for You 🏁
Comparing two different reel types is often difficult. Each type has its advantages and disadvantages and is often designed for completely different fishing conditions.
For beginners, we recommend using spinning reels with a medium gear ratio. With them, you can first learn different fishing techniques, try different lures and lines, and clean and disassemble your reel. And after that, you can easily move on to more complex baitcasters and not experience difficulties with them.
We've journeyed through the fascinating world of fishing reels, exploring the ins and outs of both baitcaster and spinning reels. Each has its own unique strengths and challenges, making them suited to different fishing situations. It's time to summarize our findings and cast our final thoughts. 🎣🔍
Baitcasters, with their superior casting control, power, and ability to handle heavier lines and lures, are a favorite among experienced anglers. However, their steep learning curve, potential for line tangles, and typically higher cost might deter beginners or occasional anglers. 🏹💰
On the other hand, spinning reels are versatile, user-friendly, and less prone to line twists and tangles. They make an excellent choice for beginners or those fishing with lighter lines and lures. But, they can fall short when it comes to casting distance, power, and precision control compared to baitcasters. 🌈🎓
Choosing the right reel isn't about which one is objectively better. Instead, it's about matching the reel's features to your needs, skill level, and fishing scenarios.
Are you a beginner or prefer fishing with lighter tackle? The spinning reel might be your perfect partner. Are you an experienced angler targeting larger fish with heavier lures? The baitcaster could be your best bet.
🔶In the end, the best reel for you is the one that feels comfortable in your hand, fits your fishing style, and gives you confidence when you're out on the water. The joy of fishing comes not from the gear you use but from the experience itself. 🐟🎣🌟
Thank you for joining us on this deep dive into the world of baitcaster and spinning reels. If you have further questions, don't hesitate to check out our FAQ section, where we answer some of the most common queries about these fishing gears.
Tags: #baitcaster vs spinning reel / #baitcaster vs spinning reel pros and cons / #when to use spinning reel vs baitcaster / #baitcaster reel vs spinning reel / #when to use baitcaster vs spinning reel / #baitcaster vs spinning reel saltwater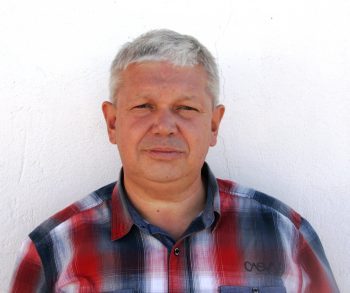 Sergio Smirnoff
Professional fisherman with 40+ years of experience.
Fishing and the ocean is a passion of my life. I am passionate about all kinds of sea fishing: fishing from the shore (spinning, float, baitcasting), from a boat, and spearfishing day and night.
I live in Tenerife (Canary Islands) for the last 10+ years and share my daily fishing experiences on my website. Many years of personal experience as a fisherman and the vast experience of my friends allow me to write professionally on any fishing topics (from choosing a flashlight and equipment to deep-sea fishing).
All of my advice is based on practical real-world experience and will be useful to both novice anglers and professionals.
Read more
about the author.
Affiliate Disclosure: FishReeler.com sometimes gets paid for listings, through sponsors or affiliate programs like Amazon, Ebay, Cabelas, Bass Pro Shop, Shimano, Daiwa, Rapala, Renn, Okuma, KastKing, etс. Clicking a link helps keep FishReeler.com free, at no extra cost to you!
About the author: Each article is verified by the fishing expert Sergio Smirnoff. The articles are written by professional and amateur fishermen with 20+ years of fishing experience.
Note: The views and opinions expressed in this article are those of the authors and do not necessarily reflect the official policy or position of any agency. The articles are for informational purposes only, share your opinions in the comments and join the fishing discussions, let's share our fishing experiences together!