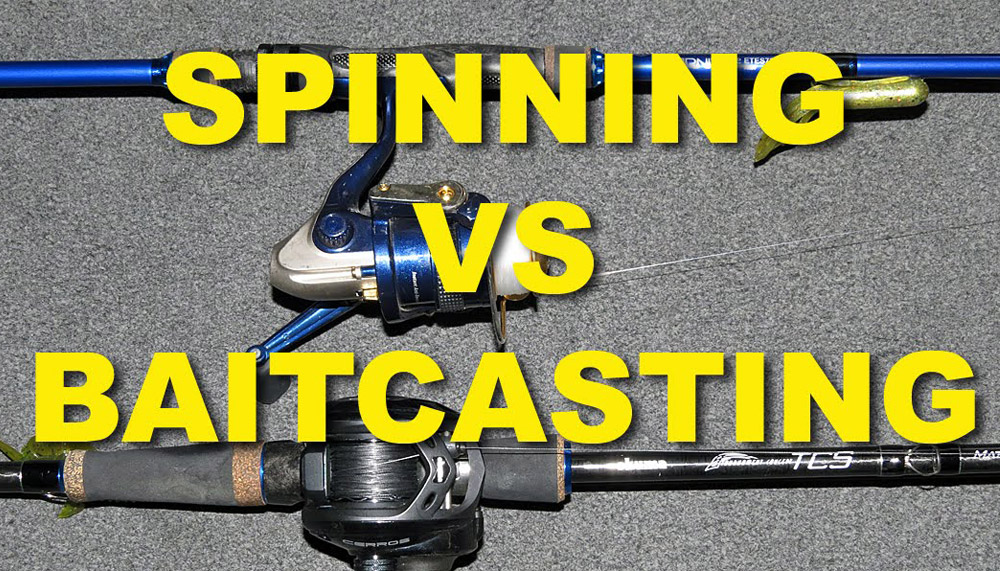 Baitcaster VS Spinning Reel – Choosing Best Fishing Reel Type
Probably every second novice angler asks the question – how does a baitcasting reel differ from a spinning reel and what is it all about? In this article, we will tell you how they differ, what components they consist of, for what purposes and types of fishing they are needed, and whether it is worth choosing such reels for a beginner.
Choosing between bait and spinning gear can be a daunting task for those new to fishing. Video on the pros and cons of each gear and the types of fishing that work best for each style:
Differences In Reel Design
First of all, bait-casters and spinning reels differ in design. This means that by removing the line from the spool. Let's take a closer look at this.
Spinning reel. Here, the line is simply removed from the spool in stages without any rotation, and any inertia created by the bait during a long cast. For a long time, this reel was considered revolutionary in fishing.
Baitcasting reel. It is curious that in fact, it is just a more improved version of the fly reel, only in a more complex version. Here the line is removed from the spool using inertia created by the bait and tackle when casting. The main difference is that the baitcasting reel requires a special fishing rod that has an additional protrusion (stop) for the finger and more rings to hold the line.
Baitcaster Reel VS Spinning Reel – Pros And Cons
Today, the question of which reel is the best is faced by many anglers. And there is no single answer here. Each reel-type has its own advantages.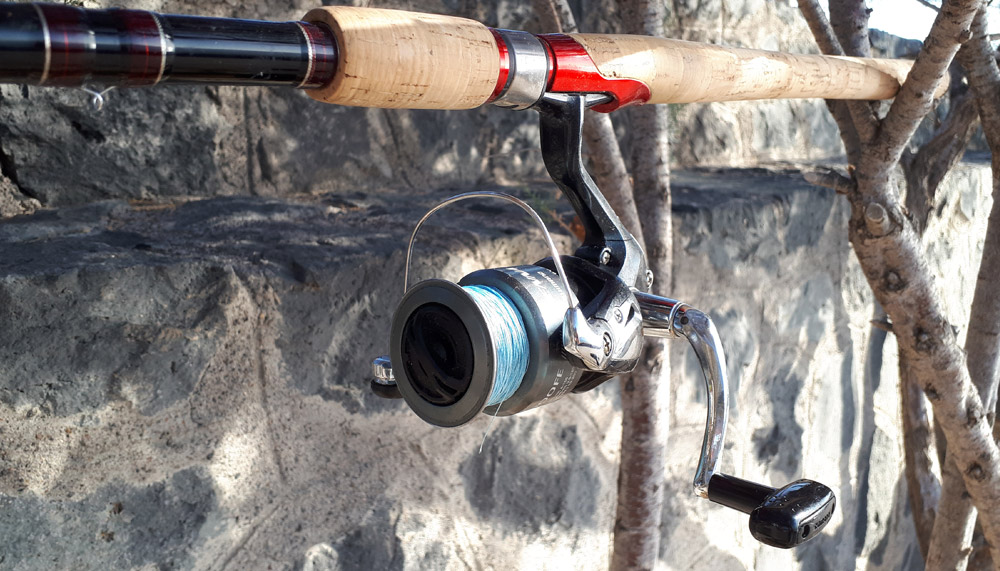 For a spinning reel, these are:
Ease of casting and use. The skill is acquired very quickly, even if you recently picked up the reel.
The line rarely forms a "bird's nest". Even with long casting and low weight.
Price. A spinning reel is often much cheaper than a similar baitcasting reel.
Quick reeling. In one turn of the handle, you can reel in up to 1 m of line
Good brake sensitivity. The spinning reel is easier to set up. There is no need to adjust the brake system according to the weight of the bait.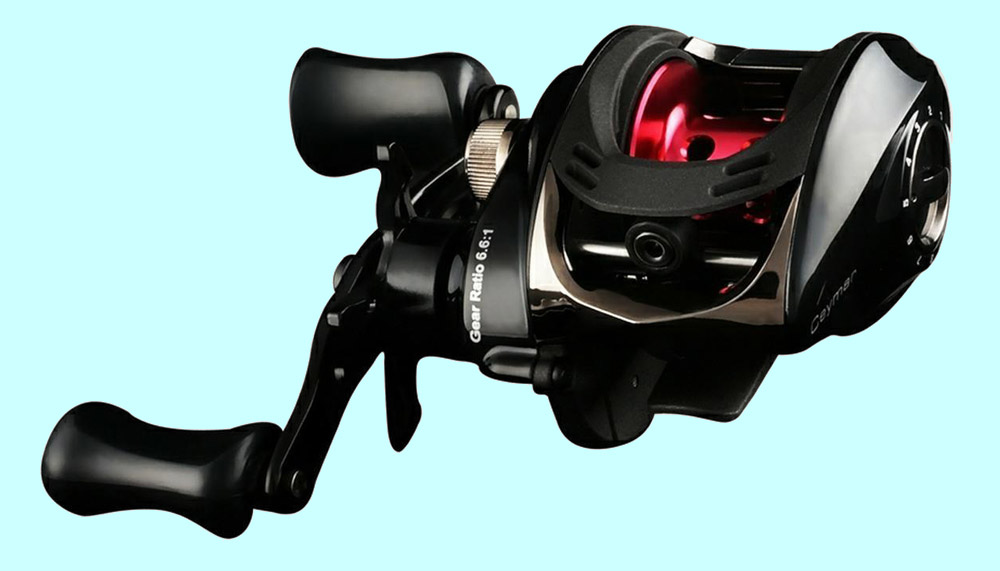 The baitcasting reel has these advantages:
Simple casting. Casting with a baitcasting reel is not much more difficult than casting with a spinning reel.
Heavy baits. This reel is good for heavy bait applications.
Braided fishing line. The baitcasting reel allows the use of a thick line. When using a baitcasting reel, the casting distance does not depend on the line thickness.
High sensitivity. Since the baitcasting reel is located on top of the rod, it is much more sensitive to any, even the weakest bite.
More comfortable fishing. Fishing in this way is less energy-intensive.
80% of professional anglers in the US use baitcasting reels. They are the main reels of the spinning sport. Spinning reels are used only when working with very light baits (1-20 grams). All other weight categories belong to baitcasters.
Baitcaster Vs Spinning Reel Comparison
Please watch this video – an explanation (pros and cons) of Baitcaster vs spinning reel:
A few years ago, the owners of baitcasting reels seemed almost aliens, and this reel itself was not quite familiar to most anglers. It is no longer a secret that this type of reel is, in essence, a modified fly reel.
To understand which reel is better – baitcasting or spinning, you just need to test them in practice, on a certain reservoir, and when fishing for specific species of fish. Luckily, we did it all for you.
For example, if you go for big fish, bait casters give you a feeling of confidence due to the reliability and simplicity of the design. It is believed that this reel can withstand more severe loads. In this case, the problem "baitcasting reel or spinning reel?" is decided in favor of the first.
But with baits weighing less than 5 grams, it is not very convenient to handle baitcasters. Also, the reel seems unnecessarily bulky to many.
Besides, many fishermen pay attention to the adjustable braking system in baitcasting reels. It seems to work well and reliably, but it has to be adjusted for each type of bait or fish. Not everyone on a fishing trip likes it.
Baitcasting reels are much lighter. But the spinning reel is easier to use. After casting, baitcasting reels often have to be shifted from hand to hand, which causes inconvenience.
Are Baitcasters Suitable For Spinning Rods?
Another difference between a spinning reel and a baitcasting reel is the use of different types of rods. That is, a spinning rod for a baitcaster is unsuitable – there are too many rings on such a rod for him. You either have to redo it (which won't help much) or buy a special casting rod. It will be a little more expensive, but such a rod will surely last for several seasons.
What To Use On Spinning Reel Vs Baitcaster Bass
As you can see, bait casters and spinning reels are completely different. Therefore, choosing the specific type of reel for your target fish will be critical. Let's take a look at a few of the main types of fish that fishermen catch the most with these reels and see which one works best.
So which reel to choose for bass fishing? For bass, you can choose any reel. The main thing is to pair them with suitable rods. But most bass anglers use baitcasters. And spinning reels are mostly chosen by beginners.
Professionals choose baitcasting reels for a reason. They are better at handling heavy lines and the lures they use when fishing for perch. The most experienced fishermen use several baitcasters at once with different ratios and settings so that they can be ideally combined with different lures.
But most of us use one reel for all baits and bass types. Therefore, we recommend using an average gear ratio between 6:1 and 7:1. If you adjust the reeling speedwell, then such baitcasters will work well with large and small baits, be it a jig or spinnerbait.
What To Use On Spinning Reel Vs Baitcaster Catfish
Now let's take a look at the best catfish reel.
As in the previous case, you should consider the angler's experience when fishing for catfish. You can use spinning reels, but remember that the catfish loves to fight and load your reel. So make sure the spinning reel you are using can handle it. A spinning reel will give you the ease of use, which is one of the main reasons it is chosen as a catfish reel.
We recommend saltwater reels for you. They are quite sturdy and can handle almost any catfish except the largest ones. Saltwater reels have more reliable resistance, sturdier construction, and are capable of handling heavy lures and braided lines.
The biggest problem when using a spinning reel is your spinning rod, which you are limited to. Therefore, it can be quite difficult to choose a reel suitable for a catfish. Besides, spinning reels limit your lure selection.
On the other hand, we have baitcasters who are better at this job. It's easy to find baitcasting reels in various price ranges that will handle any catfish. The size, strength, and design of baitcasting reels allow them to be used with any bait and line.
The main problem with these reels is that they are only used by experienced fishermen and are quite difficult to handle.
What To Use On Spinning Reel Vs Baitcaster Saltwater
All saltwater fishing is divided into onshore and offshore. You can catch smaller fish from the shore or take a boat and go in search of a real monster. Therefore, when choosing between baitcaster and spinning, you need to consider your fishing style.
You can use both saltwater reels. Spinning reel manufacturers almost always make large saltwater reels that you can use at sea. If you're not going to fish further than from the pier and are aiming for small prey, you can choose a smaller spinning reel. But make sure that it is protected from saltwater and corrosion.
For surf fishing, we recommend using surf reels. These are the same regular spinning reels, only capable of holding more line and casting your line much further. The situation with bait-casters is much more complicated. The sea is constantly experiencing strong winds, which can make baitcaster fishing just awful. Also, boat casting accuracy will not be as good due to boat mobility and waves.
Much when using baitcasters depends on the conditions. So if you're interested in catching really big fish offshore, we recommend baitrunning reels. They are specially designed for offshore fishing. As in the previous case, this is just an improved version of the classic baitcasters. Baitrunners allow you to simply drop the bait into the water instead of casting it. Otherwise, they have the same mechanics as the bait casters.
If we had to choose between a spinning reel and a baitcasting reel for saltwater fishing, we would most likely choose a spinning reel. But whichever you choose, make sure your reel is capable of handling saltwater and harsh conditions, and that the body and components are well-protected from rust. Also, remember to clean the reel after each use to prolong its life.
What is a Baitcasting Reel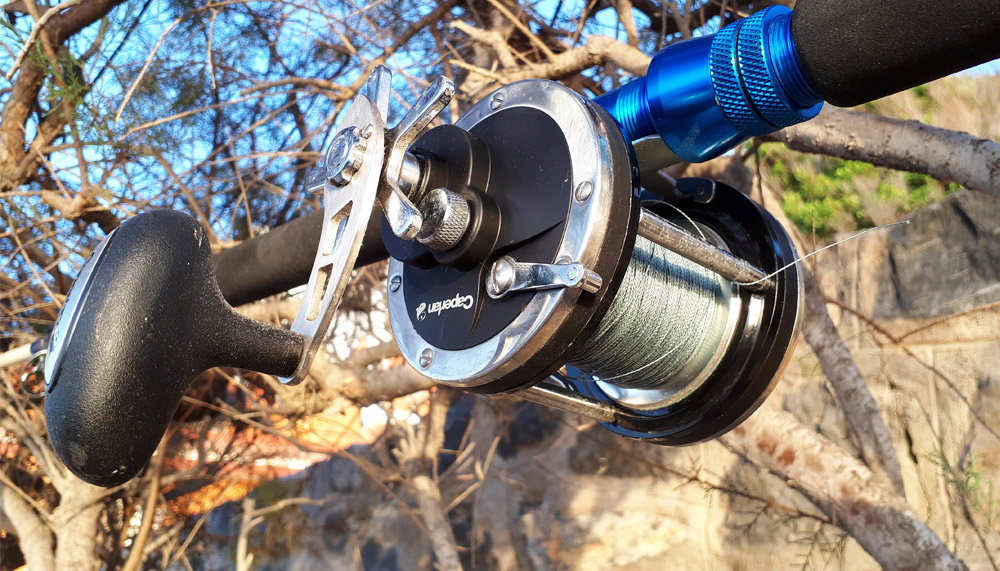 The baitcasting reel is positioned on top of the rod, parallel to it. These reels work well with monofilament, fluorocarbon, and braided lines. The line from the reel is removed directly in line with the rod. When you cast, the spool moves with the line, so these reels require experience to be able to control the speed of your spool with your thumb. Otherwise, you will constantly encounter bird nests and line tangles. Although this is a more complex type of reel, it gives you a huge advantage in terms of using a lot of lures and lines.
What Is A Spinning Reel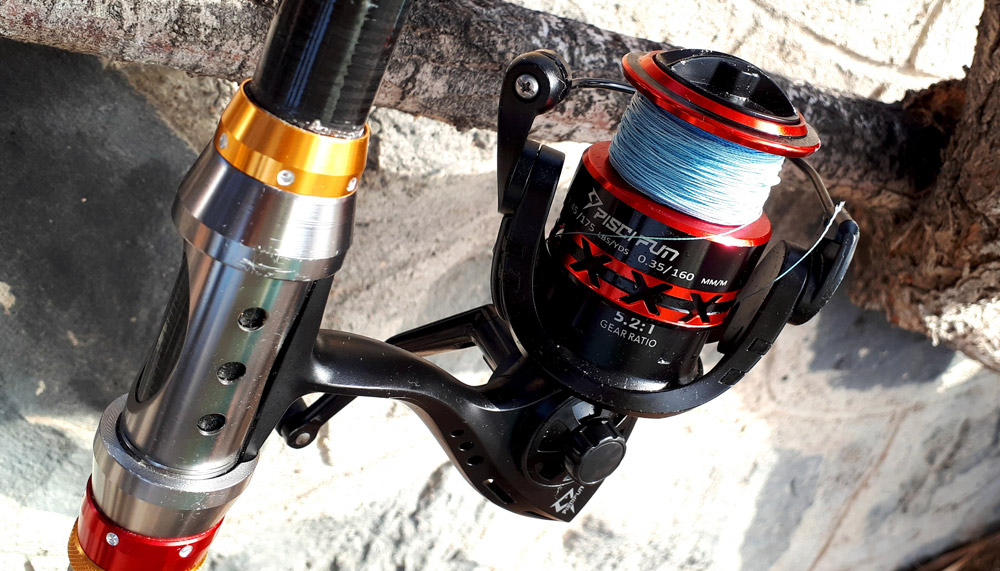 Spinning reels are approved by thousands of anglers around the world as they are affordable and easy to use for beginners. Spinning reels have an open spool and bail that prevent the line from getting tangled. There is no such bail on baitcasters. Unlike bait casters, the spinning reel is mounted on the bottom of the rod for balance, and the drag is adjustable on the top of the reel.
FAQs – Baitcasting & Spinning Reels
We have compared baitcasting and spinning for you in almost every parameter. So all that remains for us is to answer your frequently asked questions. You will find them below.
Final Words About Baitcasters & Spinning Reels
Comparing two different reel types is often difficult. Each type has its advantages and disadvantages and is often designed for completely different fishing conditions.
For beginners, we recommend using spinning reels with a medium gear ratio. With them, you can first learn different fishing techniques, try different lures and lines, clean and disassemble your reel. And after that, you can easily move on to more complex baitcasters and not experience difficulties with them.
Regardless of which reel you choose after reading our guide, remember to clean it regularly and take care of your reel. Have a nice fishing!
Tags: #baitcaster vs spinning reel / #baitcaster vs spinning reel pros and cons / #when to use spinning reel vs baitcaster / #baitcaster reel vs spinning reel / #when to use baitcaster vs spinning reel / #baitcaster vs spinning reel saltwater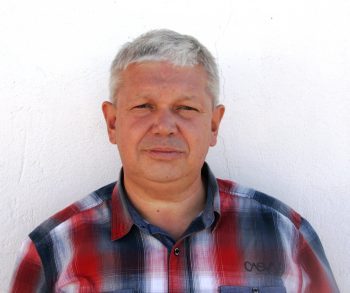 Sergio Smirnoff
Professional fisherman with 40+ years of experience.
Fishing and the ocean is a passion of my life. I am passionate about all kinds of sea fishing: fishing from the shore (spinning, float, baitcasting), from a boat, and spearfishing day and night.
I live in Tenerife (Canary Islands) for the last 10+ years and share my daily fishing experiences on my website. Many years of personal experience as a fisherman and the vast experience of my friends allow me to write professionally on any fishing topics (from choosing a flashlight and equipment to deep-sea fishing).
All of my advice is based on practical real-world experience and will be useful to both novice anglers and professionals.
Read more
about the author.
Affiliate Disclosure: FishReeler.com sometimes gets paid for listings, through sponsors or affiliate programs like Amazon, Ebay, Cabelas, Bass Pro Shop, Shimano, Daiwa, Rapala, Renn, Okuma, KastKing, etс. Clicking a link helps keep FishReeler.com free, at no extra cost to you!
About the author: Each article is verified by the fishing expert Sergio Smirnoff. The articles are written by professional and amateur fishermen with 20+ years of fishing experience.
Note: The views and opinions expressed in this article are those of the authors and do not necessarily reflect the official policy or position of any agency. The articles are for informational purposes only, share your opinions in the comments and join the fishing discussions, let's share our fishing experiences together!