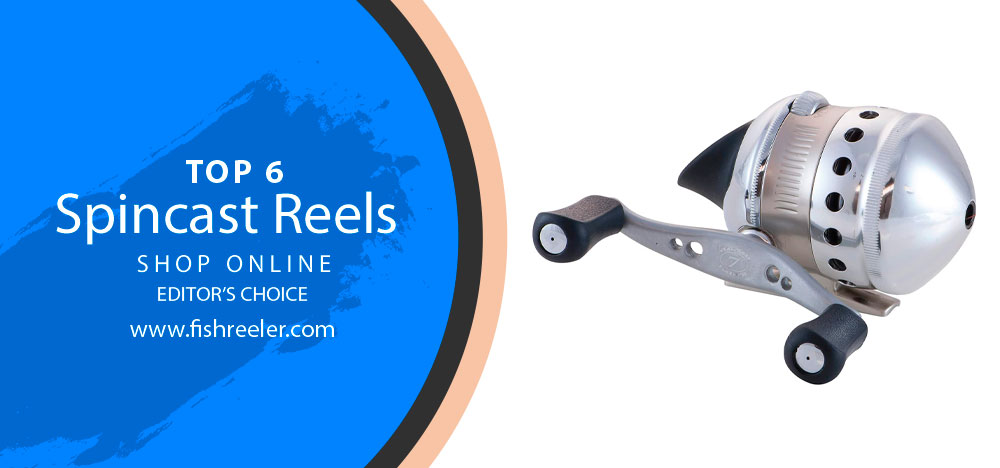 🎣 Why You Need a Spincast Reel in Your Tackle Box! 🎣
Have you ever found yourself wrestling with tangles, missing that big catch, or just longing for a smoother fishing experience? The answer lies in spincast reels. A game-changer in the angling world, these reels are transforming the way both amateurs and pros approach the waters.
Quick Summary
🚀 Top Reasons to Opt for Spincast Reels: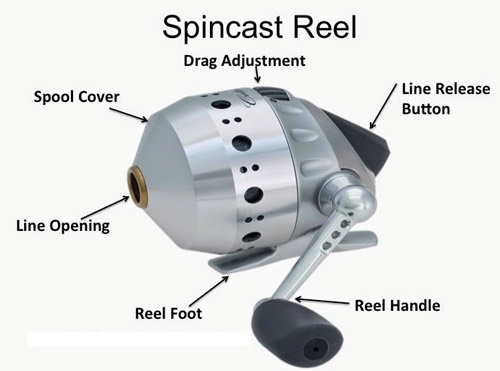 ✅ Simplicity at its Best: Ideal for beginners, spincast reels are user-friendly and require minimal setup.
✅ Tangle-Free Experience: Say goodbye to bird's nests and line mishaps that spoil the fun.
✅ Precise Casting: Whether aiming near or far, these reels offer unparalleled casting accuracy.
✅ Versatility: Suitable for various fish species, whether you're at a serene lake or a rushing river.
🔍 How are they different?
Unlike other reel types, spincast reels come with a closed face, ensuring protection from debris and granting longevity. Their push-button release mechanism makes casting straightforward, allowing even kids to join in the fun without a hitch.
🎯 If you're in search of that perfect cast, reduced line issues, and an all-around elevated fishing experience, a spincast reel should be your next purchase!
🎣 Mastering the Art of Spincast Reels: Delving into its Rich History 🎣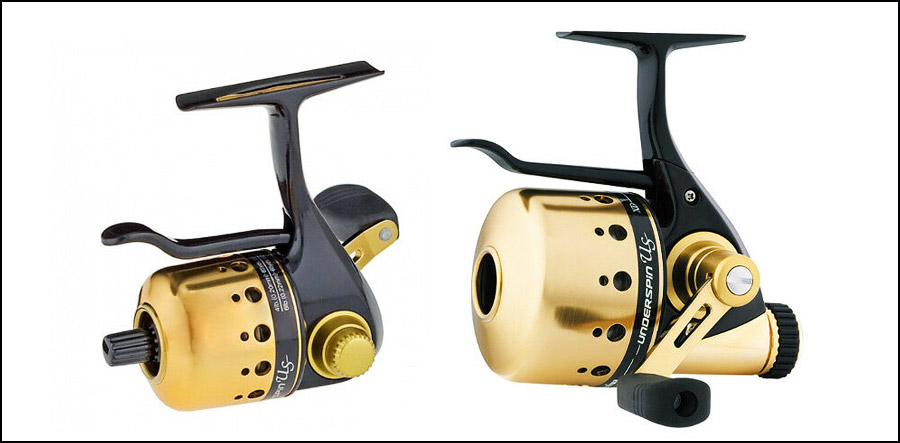 📜 A Brief Sojourn into the Past of Spincast Reels
Among the myriad tools that anglers have developed over time, spincast reels hold a distinct place. Introduced in the mid-20th century, the spincast reel was designed as a solution to problems anglers faced with the then available baitcasting and spinning reels.
These reels, with their closed-face system, provided a more user-friendly experience, particularly for those just dipping their toes into the world of fishing. They eliminated the daunting challenges of line backlash and tangles, making fishing more accessible and enjoyable for novices.
💡 Peeking into This Article's Treasure Trove
Navigating through the waves of this article, readers will discover the intricate design and mechanics behind spincast reels. From understanding its benefits to decoding the art of selecting the perfect spincast reel, we will embark on a comprehensive journey. This article promises unique insights that are both informative and engaging.
The Design and Mechanics of Spincast Reels

🛠️ The Closed-Face System: An Ingenious Design
At the heart of the spincast reel lies its signature feature: the closed-face system. Unlike the open-face designs of spinning and baitcasting reels, the spincast reel is characterized by its protective cover, often called the 'cone'.
This design is not merely aesthetic; it serves a functional purpose. The closed-face system efficiently prevents dirt, debris, and external elements from interfering with the line. Moreover, it ensures a smoother release and retrieval of the line, thus minimizing tangles and snags. For many, especially beginners, this design spells simplicity and ease of use, providing a hassle-free fishing experience.
🔍 Key Components: Unveiling the Core of Spincast Reels
| Component | Description & Role |
| --- | --- |
| Spool | Situated beneath the cone, the spool is the central hub where the fishing line is wound. It is pivotal in line distribution and storage, ensuring even winding and unwinding during casting and retrieval. |
| Button | Often known as the 'push button', this element is a hallmark of spincast reels. Located at the back, it releases the line when pressed, allowing for casting. Letting go of the button locks the line, ensuring a precise cast. |
| Cone | Serving as the spincast reel's protective shield, the cone defends against external interferences. Additionally, it directs the line during casting, guaranteeing a smooth and streamlined throw. |
| Drag Adjustment | This often overlooked component is crucial. The drag system lets anglers determine the resistance a fish feels upon biting. Proper drag adjustment prevents line breakage or fish escaping, while also adding an element of sportiness to the catch. |
Mastering the Basics: Your Ultimate Guide to Spincast Fishing Reels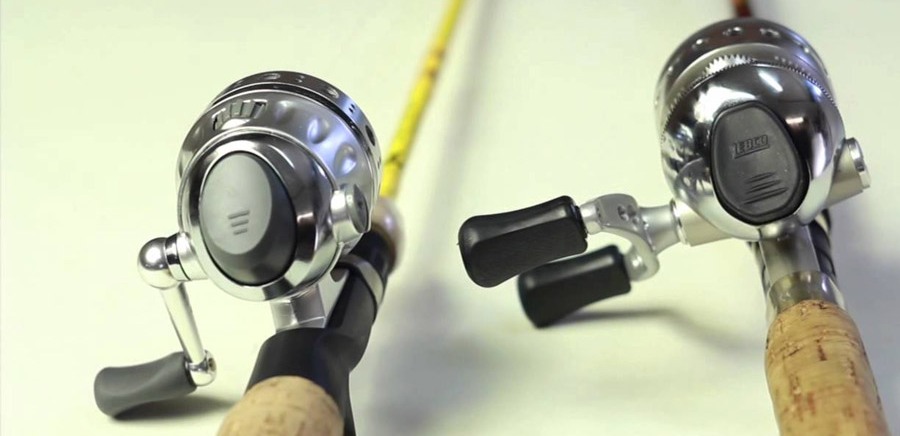 Are you just starting out in fishing, or looking for a beginner-friendly option to introduce a friend or family member to the sport? Then look no further than spincast fishing reels. These reels are a great option for anyone who wants to enjoy fishing without the hassle of complicated gear.
Spincast reels are similar to spinning reels, but with a closed-face design that encloses the spool of the fishing line. This design offers many advantages for new anglers, such as preventing tangles and making it easier to cast accurately.
They also tend to be more affordable than other types of reels, making them a great option for anyone on a budget. So, whether you're looking for a simple and reliable option for your next fishing trip or trying to get a new angler hooked on the sport, a spincast reel might just be a perfect choice.
Spincast reels have a spool parallel to the axis of the rod and they do not rotate during casting. The fishing line simply unspools because the bait pulls it with its weight. But spin cast reels are much simpler to operate. If in spinning reels you need to keep the line in place during casting, then in the spin-cast reels you only need to press the button, which will allow the line to unspool freely.
🔶 Also, since in spin-cast reels line is coated with a plastic lid, it's much more difficult to get tangled than in spinning reels. You'll have almost no problems using such reels.
Unlock the Secrets of Successful Angling with Best Spincast Reels

These reels are designed to be simple and straightforward, with a push-button release that makes casting a breeze. They're also affordable, making them a great choice for those just starting out in the world of fishing.
But don't let their simplicity fool you – spincast reels are still powerful tools that can handle a wide variety of fish species. In this guide, we'll take a deep dive into reels, exploring their features, benefits, and drawbacks.
🔶 Let's look at some spin-cast reel reviews to get a better idea as to what you can expect to find out there when looking for the right type of reel for your needs. Make sure that the reel you are going to purchase is suitable for the fish you need and for the type of water saltwater or freshwater.
| Image | Product | Brand | Link |
| --- | --- | --- | --- |
| | Zebco OMEGA PRO 3SZ SC REEL 10#, Size 30, Black | Zebco | |
| | Pflueger President Spincast Reel, Size 10 Fishing Reel, Right/Left Handle Position, Aluminum Spool, Dial Drag System, Multicolor | Pflueger | |
| | Zebco Omega Spincast Fishing Reel, Size 30 Reel, Changeable Right or Left-Hand Retrieve, Pre-Spooled with 10-Pound Zebco Fishing Line, Aluminum and Double Anodized Front Cover, Silver | Zebco | |
| | Daiwa Spincast 80 Closed Face Reel, 2014 Model | ダイワ(DAIWA) | |
| | Zebco 33 Spincast Fishing Reel, Size 30 Reel, Changeable Right- or Left-Hand Retrieve, Built-in Bite Alert, Durable All-Metal Gears, Pre-Spooled with 10-Pound Zebco Cajun Fishing Line, Silver/Pink | Zebco | |
1# Zebco Omega ZO3PRO Spincast Reel Fishing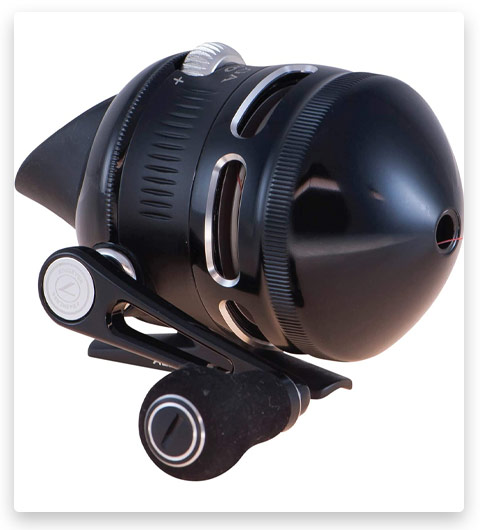 Zebco doesn't change the tendency to use aluminum caps instead of plastics, which provides greater reel durability. Especially considering that the gears are also made of hard metal. Although this product is made of metal, it hasn't so much weight, has great smoothness and performance. The manufacturer gives installation and uses instructions. You can select an option for the left or right hand.
The ceramic guide facilitates smooth hook movement. You can put any kind of bait on this reel. Zebco Omega is equipped with 6 balls and 1 roller bearing. A gear ratio of 3.4:  increases the efficiency of the fisherman. But there are a couple of minutes that need to be said. The recovery time of this reel is slightly slower than other models. Although, compared with some spin-cast reels, this one shows better results. And also the gear ratio is not very convenient for use on all types of fish. But in general, for its price, this reel is very justified.
2# Pflueger President PRES10SCX Spincast Reel 10 Size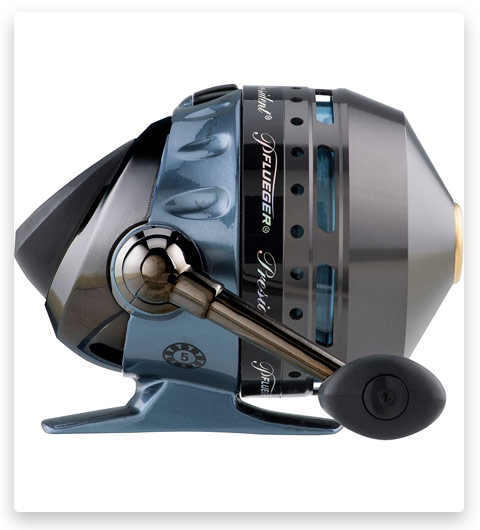 The complete set of this reel provides only 2 sizes. They can hold a monoline weighing 6-8 pounds and a length of 145 yards. But with a braided line, the length will be much less. Aluminum frames serve both to protect the reel and to reduce weight. These reels weigh no more than 12 ounces. Pflueger spin-cast reels have a good retrieve speed, not fast, but not slow. The gear ratio is 3.4:1 and on large models 3.8:1. This will be enough to deal with small and medium-sized fish. The handle is made of aluminum with a soft-touch surface and feels very nice in the hands. Although this is a budget reel, surprisingly, an anti-reverse bearing and 5 ball bearings for smooth control are installed inside. The only negative is that the performance of the reel is poor. It often happens that after prolonged use the line will require replacement.
3# Zebco Omega ZO3-10 BX3 Spincast Reel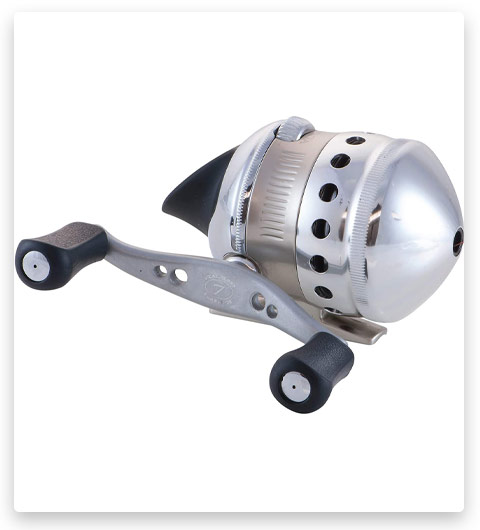 Zebco ZO3 is one of the most innovative and high-quality reels on the market. This is the first reel in which 7 bearings began to be used. It's great for catching middle-weight fish. In addition to a 2.9:1 gear ratio that works great with lures, the reel can hold 85 yards of monoline weighing 10 pounds. The cast aluminum from which the body is made doesn't require much maintenance, and the stainless steel bearings won't allow corrosion to spoil your reel. The anti-reverse system in ZO3 will never let the fish slip away. In addition, a three-disc drag system and a worm gear drive will provide you with sufficient strength to fight any fish. The design is very ergonomic and comfortable. Especially a tight and soft-touch button for releasing the line. Zebco ZO3 is delivered with a spooled line, and the manufacturer gives a 1-year guarantee for all products.
4# Daiwa GoldCast GC100 Spincast Fishing Reel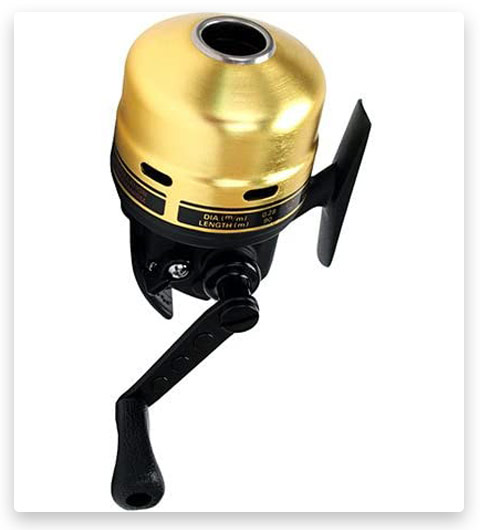 The design of the Daiwa GoldCast may please fans of the old school. Weighing in at 9.25 ounces, this reel is significantly lighter than the majority of spin-cast reels on the market. The use and installation won't cause any problems for the fisherman. The body, lid, and gear in the reel are made of hard metal, so you don't need to worry about the durability of the reel. Also, Daiwa has a tungsten line pickup, which reduces line wear and makes it easier to unspool.
With a line weight of 8 pounds, the reel holds 85 yards of it. Also, the reel has a smooth multi-disc drag. Such construction allows you to catch different types of fish, regardless of size and weight. For the Daiwa GoldCast, the gear ratio of the reel is 4.1:1. This is a very fast gear ratio, but then you sacrifice precise control of the bait. For an amateur. In addition, the reel has an anti-reverse mechanism, which the fisherman can turn on or off when necessary.
5# Zebco 33 Spincast Fishing Reel – Our Quick Pick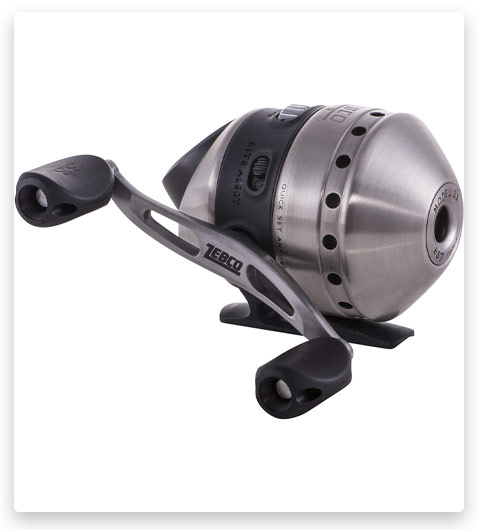 Maybe this reel doesn't have such a bright design as the previous one, but its power and strength are some of the best on this list. Let's start with the gear ratio, which is 3.6:1. With this number, you can quickly retrieve a line, which means you can fish faster and save a lot of time. Casting in Zebco 33 doesn't quite coincide with the distance of other models, but it has a sufficiently large and accurate distance for casting. The handle has the ability to be changed for the left or right hand.
The reel body is made of stainless steel, but the frame is made of graphite. The reel is quite strong and durable, well resists salt water and corrosion. The micro drag system gives you absolute control over any type of fish, regardless of size and weight. A 10 lbs of pre-spooled mono line retrieve very quickly and smoothly. There are two knobs on the handle for convenient finger positioning, the unlock button is located nearby. If you're looking for an inexpensive spinning reel option, then Zebco 33 is definitely worth your attention.
Benefits of Using Spincast Reels

🌟 User-Friendly Nature: A Beginner's Best Friend
For those just embarking on their angling journey, the myriad of fishing equipment options can be overwhelming. Here's where the spincast reel shines the brightest. Its intuitive design requires no intricate hand movements or detailed knowledge about casting techniques. Just press, release, and voila – your bait is in the water. This ease of use makes it a perfect companion for both young anglers and adults new to the pastime.
🌀 Tangle-Free Adventures: Minimizing Line Twist and Backlash
We've all been there – excitement turns to frustration as our line ends up in a tangled mess. Fortunately, with spincast reels, such instances are significantly reduced. Thanks to its closed-face design and the direct path the line takes from the spool through the cone, the chances of line twists and backlashes are minimal, ensuring that your fishing experience remains pleasant and productive.
🐟 Versatility at Its Best: Catching a Spectrum of Fish Species
Don't be misled by its simplicity; the spincast reel is no one-trick pony. From freshwater bass to saltwater redfish, this reel can handle a diverse range of fish species. Its adjustable drag system and the ability to pair it with various types of lines mean that with a bit of knowledge, you can adapt it to different fishing scenarios with ease.
💰 Economical Choice: Affordability Without Compromising on Quality
In a world where quality often comes with a hefty price tag, spincast reels offer a breath of fresh air. They are generally more affordable than their spinning and baitcasting counterparts. Yet, this cost-effectiveness doesn't mean a compromise on performance. With proper care and maintenance, a spincast reel can offer years of reliable service, ensuring great value for money.
Picking the Right Spincast Reel
🔍 Material Considerations: Strength and Durability in Focus
Aluminum:
🪙 Pros: Known for its sturdiness, an aluminum reel body is resistant to flexing and can endure the strain of a strong catch. Being corrosion-resistant, it's an excellent choice for saltwater fishing.
🔍 Cons: Generally heavier than graphite and might add some weight to your gear, especially for prolonged fishing excursions.
Graphite:
🍃 Pros: Lightweight and user-friendly, graphite spincast reels are perfect for those who prioritize ease of handling. It's also more resistant to corrosion than aluminum.
🔍 Cons: While strong, graphite might not offer the same level of rigidity as aluminum, which might lead to flex under intense pressure.
⚙️ Gear Ratios: Speed and Power Defined
Understanding the gear ratio is akin to understanding the heart of your reel. In essence, it denotes how many times the spool turns with a single handle rotation.
🟡 High Gear Ratios (e.g., 7:1): 💨 Ideal for fast retrievals, making them perfect for lures that are best moved quickly across water, such as spinnerbaits.
🟡 Low Gear Ratios (e.g., 4:1): 💪 Focused on power, these are best for lures that require a slow, deliberate retrieval like crankbaits.
🔵 Ball Bearings: Striking the Right Balance
While many might think "the more, the merrier" applies to ball bearings in a reel, it's a bit more nuanced.
Quantity: Multiple ball bearings generally ensure smoother reel operations.
Quality: However, having fewer high-quality, corrosion-resistant ball bearings might outperform a reel with numerous sub-par bearings. Always check for sealed or shielded bearings for longevity.
🎣 Line Capacity: Know Your Limits
Every reel is designed to hold a specific amount and type of line. Two primary considerations are:
Amount: This dictates how much line you can wind onto your spool. Especially important if you're targeting species that are known for long, powerful runs.
Type: Whether you're using monofilament, braided, or fluorocarbon lines, ensure the reel is compatible. Some reels perform best with specific line types.
How to Wind the Line Correctly on a Spincast Reel
Gather Your Supplies:
Spincast reel
The fishing line of your choice
A damp cloth or sponge
Preparation:
Open the cone (or face) of your spincast reel.
Remove any old line from the spool if you are replacing it.
Threading the Line:
Pass the end of your fishing line through the guide (the small hole on the cone) and tie it to the spool with a secure knot. The Arbor knot is a common choice for this.
Trim any excess line after the knot, leaving about a 1/8 inch tail.
Applying Tension:
Hold the line between your fingers or wrap it around a damp cloth or sponge to create slight tension. This will ensure the line winds onto the spool tightly and evenly.
Winding the Line:
Start reeling the handle, winding the line onto the spool. Ensure the line goes on evenly, from one side of the spool to the other.
Check for any twists in the line as you reel. If you notice any, stop and straighten the line before continuing.
Continue reeling until the spool is filled up to about 1/8 inch from the rim. Overfilling can lead to tangles and reduce casting efficiency.
Final Steps:
Cut the line from the filler spool, leaving enough line to thread through the guides of your fishing rod and have some extra for tying your lure or hook.
Close the cone (or face) of your spincast reel.
Once the line is on the reel, it's a good idea to let it sit for a day before using if possible, especially if using monofilament, as this helps reduce line memory.
Tips:
Make sure you're using a line that's appropriate for your reel's size and the fish you intend to target.
If you experience a lot of line twists in the future, consider using a swivel or line conditioner to reduce this issue.
🔶 By following these steps and maintaining consistency, you'll have a spincast reel that's ready to offer smooth casting and fewer line-related issues. 🎣
Top Tips for Using a Spincast Reel Efficiently
🚀 Perfecting the Art of Casting with a Push-Button
Mastering the push-button cast is key to optimizing your spincast reel experience.
🟤 Practice Makes Perfect: Start by practicing in an open space, free from obstructions. Get a feel for the button's sensitivity.
🟤 Timing is Crucial: Press the button just before the forward motion of your cast and release it when your rod is at a 45° angle for optimal distance and accuracy.
🟤 Follow Through: Ensure a smooth, continuous motion from the start of your cast to the finish. Avoid abrupt stops.
🧵 The Importance of Line Maintenance
An efficiently functioning line is crucial for a successful catch.
🟣 Regular Inspection: Check your line for signs of wear, such as fraying or nicks. Damaged sections should be cut out and disposed of responsibly.
🟣 Cleanliness: After every trip, especially in saltwater, rinse your line with fresh water to prevent corrosion and residue buildup.
🟣 Replacement: Over time, lines weaken and lose their integrity. For optimal performance, consider changing your line at least once a season.
🐠 Adjusting the Drag for Different Fish Species
The drag system is your line's defense against a determined fish.
🟢 Know Your Fish: Different species fight differently. Familiarize yourself with the fish you're targeting to adjust your drag accordingly.
🟢 Fine-Tuning: Before casting, pull the line with your hand to test the drag. It should offer resistance but not too much, ensuring the fish doesn't break the line or escape.
🟢 Stay Adaptable: As you feel the fish's strength and tactics, be ready to adjust the drag during the fight to maintain control.
❌ Common Mistakes and How to Avoid Them
Being aware of potential pitfalls can enhance your spincast reel experience.
🔵 Overfilling the Spool: This can lead to line tangles. Ensure the line fills up to just below the lip of the spool.
🔵 Ignoring Line Memory: Lines can retain memory of their coiled state, leading to loops or twists. Regularly stretch your line gently to reduce this memory.
🔵 Not Cleaning After Saltwater Fishing: Salt can corrode and damage your reel. Always rinse your reel with fresh water after every saltwater fishing trip.
Advanced Techniques for the Experienced Angler
🌊 Using a Spincast Reel in Various Conditions
Saltwater Fishing:
⚪ Protection is Key: Saltwater can be harsh on gear. Always rinse your reel with freshwater after each use to prevent corrosion.
⚪ Line Choice: Consider using a braided line for its strength and resistance to abrasion, common with rocky saltwater terrains.
⚪ Targeting: Spincast reels in saltwater are excellent for targeting smaller species near shores, piers, or jetties.
Freshwater Fishing:
Versatility at Its Best: Whether it's a calm lake or a rushing river, spincast reels shine in freshwater environments. Adjust your retrieval speed to match the water current for best results.
Lure Choices: Use crankbaits, spinnerbaits, or soft plastics depending on the targeted species and water clarity.
Ice Fishing:
Preparation: Ensure your spincast reel is well-lubricated with low-temp lubricants to function smoothly in freezing conditions.
Technique: Drop the lure or bait vertically, and give it occasional gentle jigs to attract fish beneath the ice.
🎣 Pairing with Different Rod Types for Desired Results
🧿 Ultralight Rods: Combine with a spincast reel for targeting small species like panfish. This combo offers a sensitive setup to detect subtle bites.
🧿 Medium-Heavy Rods: Ideal for larger freshwater species such as bass or catfish. The robust nature of this rod paired with a spincast reel provides a good balance between sensitivity and strength.
🧿 Telescopic Rods: For the angler on-the-go, a telescopic rod paired with a spincast reel is a portable dream, suitable for spontaneous fishing sessions.
🎩 Advanced Lure Techniques Tailored for Spincast Reels
🔘 Slow Rolling: Retrieve spinnerbaits or soft plastics slowly, just above the floor bed, ideal for lethargic fish during colder seasons.
🔘 Stop-and-Go: Cast your lure and retrieve it with occasional pauses. This imitates a wounded prey, enticing predators.
🔘 Vertical Jigging: Especially effective in deep waters. Drop your lure vertically and give it short, sharp jerks. This method is deadly when targeting species like crappies or perch.
The Evolution and Future of Spincast Reels
🔧 Technological Advances and What's on the Horizon
🟩 From Humble Beginnings: The spincast reel began as a solution for anglers looking for an easy-to-use, tangle-free alternative to baitcast and spinning reels.
🟩 Materials: Innovations in material science have allowed the latest spincast reels to be lighter yet more durable, thanks to materials like carbon fiber and high-grade aluminum.
🟩 Precision Engineering: Today's spincast reels benefit from computer-aided designs that optimize the internal mechanisms for smoother casts and retrievals.
🟩 On the Horizon: We can anticipate reels with even better drag systems, longer-lasting materials, and perhaps even digital enhancements to aid in the fishing experience.
🌍 The Growing Popularity in Different Fishing Communities
🟨 Beginners' First Choice: Due to its simplicity, many fishing academies and schools prefer teaching newbies using spincast reels.
🟨 Versatility Wins: With advancements, even seasoned anglers are turning to enhanced spincast models for specific fishing scenarios like ice fishing or dock fishing.
🟨 Global Reach: With the global exchange of fishing techniques and styles, spincast reels are gaining traction in communities beyond North America, particularly in parts of Europe and Asia.
🌿 Sustainability and Environmental Considerations
🔳 Eco-friendly Materials: The push for sustainability is leading manufacturers to consider bio-based and recyclable materials for reel components.
🔳 Reduced By-catch: The precision and control offered by advanced spincast reels can result in reduced by-catch, helping in the conservation of non-target species.
🔳 Educational Outreach: Many spincast reel brands are participating in conservation initiatives, funding research, and supporting catch and release programs.
🔳 Toward a Greener Future: The industry's move is evident towards creating reels that last longer, thereby reducing waste. Efforts are also underway to minimize the use of harmful chemicals in reel production.
Personal Anecdotes: Memorable Catches with a Spincast Reel
📖 The Unexpected Giant
It was a serene morning at my favorite fishing spot, Lake Tranquility. The water was unusually calm, mirroring the sky above. I had my trusty spincast reel in hand, expecting a laid-back day catching panfish. After a few standard catches, I felt an unexpected tug. It wasn't the playful nibble of a bluegill, but the assertive pull of something much larger. With every turn of the reel, the excitement built. After a spirited battle, I reeled in a 10-pound largemouth bass! Not typically what one might expect with a spincast reel, but it handled the job admirably.
🌄 Sunrise Surprise
One summer daybreak, as the sun painted the horizon in shades of orange and pink, I cast my line into the whispering river, expecting nothing more than the regular trouts that frequented the waters. But as I felt a powerful yank, my spincast reel's drag sung a tension-filled tune. Minutes felt like hours, but with persistence, up came a gleaming steelhead trout, its scales reflecting the morning sun. It was a rewarding testament to the versatility of the spincast reel in various water bodies.
🎣 The Family Retreat
During a family camping trip by the woods, I introduced my niece to fishing using a spincast reel, hoping for its simplicity to spark her interest. We laughed at our failed casts and celebrated the small catches. However, the highlight was when she squealed in delight as she reeled in a sizable catfish, her face lit up with joy and achievement. It wasn't just about the catch, but the bond we strengthened that day, all thanks to the easy-to-use spincast reel.
❓ FAQ: Spincast Reels for Every Skill Level ❓
Conclusion
🎣 A Timeless Tool in the Angling Arsenal
The spincast reel, with its elegant simplicity and remarkable versatility, has carved a unique niche in the angling world. From its inception as a beginner-friendly tool to its evolving stature as a versatile reel cherished by both novices and pros, it continues to prove its mettle in a variety of fishing scenarios. It's not just about the technology or design, but the countless memories and stories that have been woven around this iconic reel.
🌟 Embrace the Adventure Ahead
For those who have yet to experience the magic of the spincast reel, a world of discovery awaits. Whether it's the joy of a child's first cast, the thrill of an unexpected catch, or the serenity of a peaceful day by the water, the spincast reel promises moments that linger. Fishing is as much about the journey as the catch, and with a spincast reel in hand, that journey is bound to be a memorable one.
🔶 In the vast ocean of fishing gear, the spincast reel shines as a beacon for its simplicity, effectiveness, and timeless appeal. So, to all anglers out there, whether you're just starting out or have years of experience under your belt, give the spincast reel a cast. Dive into the joys, challenges, and surprises it offers, and let every reel-in be a story in itself. 🌊
Resources and Further Reading
📚 Recommended Books
"The Complete Guide to Spincasting" by Andrew T. Hudson – A comprehensive look into the world of spincast reels, covering everything from the basics to advanced techniques.
"Fishing Fundamentals" by Rita M. Jacobs – While not solely focused on spincasting, this book provides a solid foundation for all types of angling.
"The Art of Angling: Stories and Techniques" by Leonard Green – An anthology of personal fishing tales with a chapter dedicated to the joys of spincasting.
🖥️ Videos and Documentaries
"Spincast Mastery: Tips and Tricks" – A YouTube series that dives deep into making the most of your spincast reel.
"The Evolution of Fishing Reels" – A documentary available on several streaming platforms that highlights the history and growth of different reels, including spincasting.
🌐 Credible Websites and Forums
SpincastCentral.com – A dedicated portal for all things spincast. From reviews, how-tos, to the latest in spincast technology, it's a one-stop-shop.
AnglersForum.net – A broader fishing forum with a substantial subsection for spincast enthusiasts where experiences, recommendations, and advice are shared.
ReelTalks.org – An online magazine-style website that covers all facets of fishing. Their spincast section is particularly rich in articles and user reviews.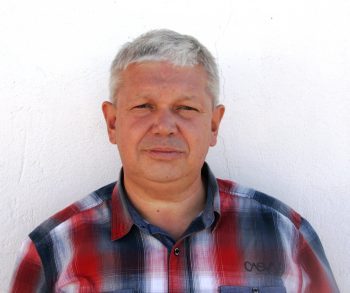 Sergio Smirnoff
Professional fisherman with 40+ years of experience.
Fishing and the ocean is a passion of my life. I am passionate about all kinds of sea fishing: fishing from the shore (spinning, float, baitcasting), from a boat, and spearfishing day and night.
I live in Tenerife (Canary Islands) for the last 10+ years and share my daily fishing experiences on my website. Many years of personal experience as a fisherman and the vast experience of my friends allow me to write professionally on any fishing topics (from choosing a flashlight and equipment to deep-sea fishing).
All of my advice is based on practical real-world experience and will be useful to both novice anglers and professionals.
Read more
about the author.
Affiliate Disclosure: FishReeler.com sometimes gets paid for listings, through sponsors or affiliate programs like Amazon, Ebay, Cabelas, Bass Pro Shop, Shimano, Daiwa, Rapala, Renn, Okuma, KastKing, etс. Clicking a link helps keep FishReeler.com free, at no extra cost to you!
About the author: Each article is verified by the fishing expert Sergio Smirnoff. The articles are written by professional and amateur fishermen with 20+ years of fishing experience.
Note: The views and opinions expressed in this article are those of the authors and do not necessarily reflect the official policy or position of any agency. The articles are for informational purposes only, share your opinions in the comments and join the fishing discussions, let's share our fishing experiences together!