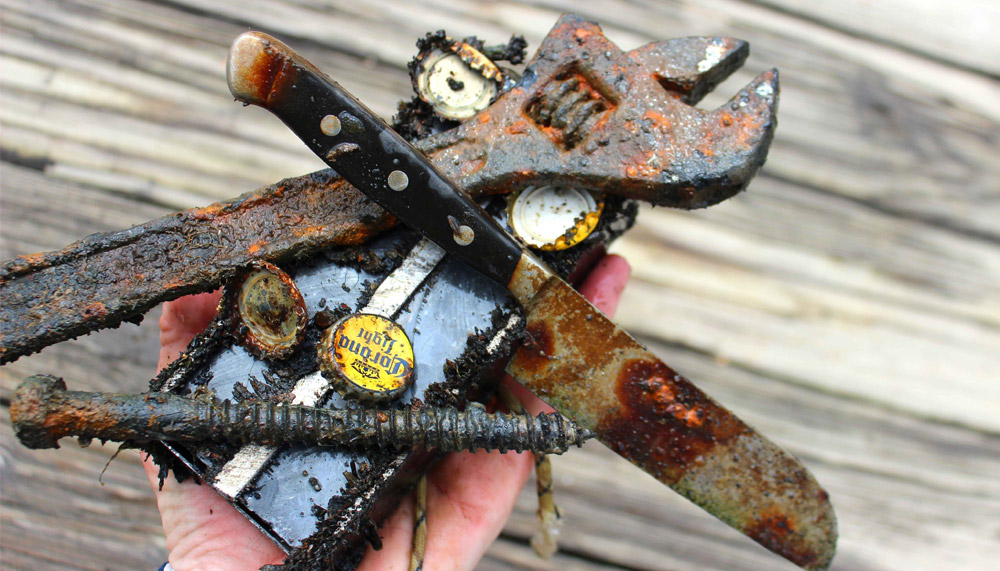 Dive into Adventure: Master the Art of Magnet Fishing!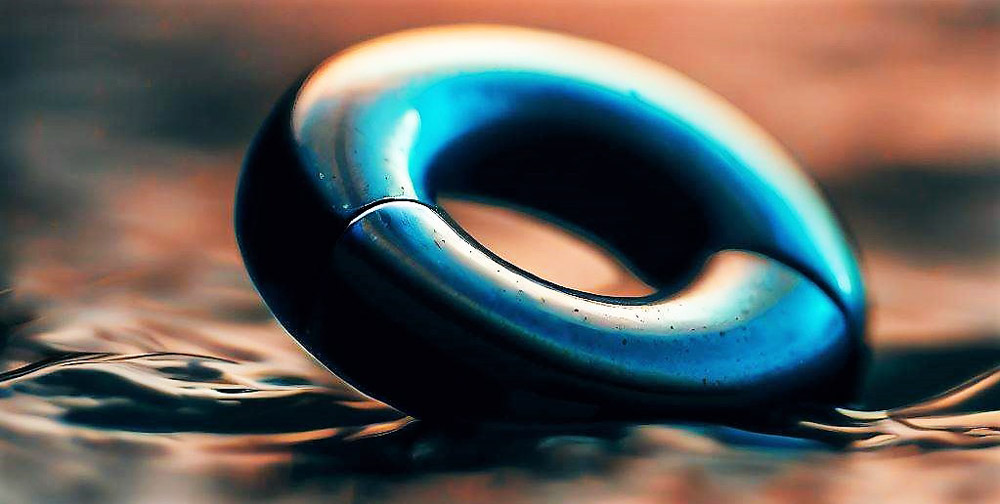 Since my youth, I've felt an irresistible pull towards the water, a siren's call that has led me to some of the most incredible experiences of my life. 🌊 As a passionate angler, I've cast my line in rivers, lakes, and seas, in pursuit of that thrilling moment when you feel a tug on the line.
🎣 From Rods to Magnets: My Journey into a New Fishing Frontier 🧲
One day, I discovered a new kind of fishing, one that didn't involve wrangling fish, but a type that opened up a world beneath the waves, previously untouched and unseen by many. I had stumbled upon the captivating hobby of magnet fishing.🔍
Magnet fishing is, in essence, fishing for metal instead of fish. It involves throwing a powerful magnet attached to a rope into a body of water and then hauling it back in, hoping to catch hidden underwater treasures. 🏴‍☠️ But it's more than just an underwater treasure hunt; it's an adventure, a historical excavation, and a community activity all rolled into one.
Why magnet fishing, you may ask? Well, imagine pulling up a piece of history, a relic of a time gone by, or simply something lost or discarded that you've now found. The rush of seeing what's been hiding beneath the surface, waiting to be discovered, is an exhilarating experience like no other. It's fishing, exploration, and archaeology combined! 🎁
🔶What started as a curiosity has now turned into a passion that I am eager to share with you. So join me, and let's dive into the intriguing world of magnet fishing together. 🌐
🧲 What is Magnet Fishing? Exploring a Hidden World Beneath the Waves 🌊
Magnet fishing, also known as magnetic fishing, is an innovative and fascinating hobby that bridges the gap between treasure hunting and environmental cleanup. It involves the use of a strong magnet on a rope to "fish" out metallic objects from underwater areas like rivers, lakes, ponds, or even the sea.
When you magnet fish, you're not only potentially unearthing lost treasures or historical artifacts, but you're also cleaning up the environment by removing discarded or lost metal items. It's an incredible blend of thrill and responsibility – a way of helping our ecosystems while engaging in an exciting treasure hunt. 🌍💪
So, why do people find magnet fishing so appealing? Here are some compelling reasons:
Adventure & Discovery: The thrill of not knowing what you'll find next keeps the adventure alive. Every throw and pull can be a surprise, revealing objects as common as coins or as rare as antique weapons. 🏺🔱
Environmental Impact: Each piece of metal you pull from the water is one less piece polluting our ecosystems. In its own way, magnet fishing is a grassroots environmental initiative, tidying up our waters one throw at a time. 🌳♻️
Historical Connection: Some finds might be historically significant, allowing you a tangible connection to the past. These relics, often lying forgotten underwater, tell their own unique stories. 📜⏳
🔶Magnet fishing has its roots in the simple act of fishing and evolved as a way to locate lost objects in the water. Over time, as more and more intriguing objects were found, the hobby gained popularity. Now, magnet fishing has grown into a global pastime, with communities of enthusiasts sharing their unique finds and experiences online and in person. 🌐🔗
Magnetic fishing is practically no different from the search for metal items on land. This is also the same in the water. Instead of a conventional fishing and fishing hook, magnetic fishermen use fishing lines to which powerful magnets are attached. These are magnets with high clutch power.
Unlike metal detectors on land, fishermen magnet mentors get their equipment relatively inexpensive.
Of course, in this way can not catch fish. But this is not what passionate fishermen want from such fishing. Instead of living prey, they hunt for objects from the metal, which at some point we sank during flooding. The main prize is hidden treasures, such as old coins or other values.
However, the chance that you, like the magnetic fisherman, at some point will find a treasure chest, to the top filled with water, is small. In addition, the range of possible extraction or items on the magnet recovery is great. It varies from rusty nails and old bicycles to historical objects of the Second World War, for example, icons. From time to time, magnetic fishermen also get safes from depths. Unfortunately, such a small safe is rarely complete.
The main advantage is the effect of surprise. In the end, with magnetic fishing, you never know what you get out of the water, in contrast to ordinary fishing. Usually, fishermen inform each other about what kind of fish is in a specific reservoir, but it is impossible to make any applications in advance about the discovery of the lost metal objects.
The media recently appeared a message about a fisherman-magnet, who has already caught the pistols, batons, and a small safe in the river. Surprise is not always enjoyable. Sometimes it takes special caution, and it is better to call the intelligence service of ammunition. A magnetic fisherman rarely can accurately see what he has on a hook from his seat.
🔶In conclusion, magnet fishing is more than a hobby—it's an adventure into the unknown, a step towards preserving our environment, and a journey into the past. So, are you ready to cast your first magnet? 🎣
Metal, Mud, and Magnetism: Your Ultimate Guide to Magnet Fishing!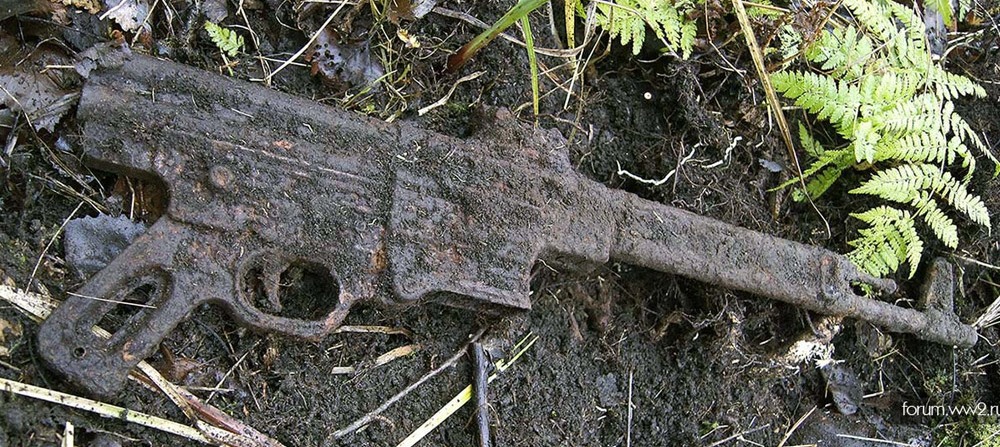 Magnetic fishing is something special, interesting. There is a reason why more and more people indulge in this great passion. These are emotions and exciting experiences that attract the attention of fishermen magnets.
It does not always have to be fish. Magnetic fishing allows you to catch whole treasure chests from water, safes, or boxes filled with jewels and coins. I very often got out the bike details. More and more people are inspired by this trend and enthusiasm and discuss the best treasures that they managed to pull out on the relevant Internet forums.
Whatever the water is cleaned, the environment is always happy with the cleaning. Each piece of metal matters. What especially attracts in this relatively new leisure trend is the effect of surprise. While in classic fishing, all types of fish are known that can get caught on the hook, with a catching with a magnet, everything is possible and nothing is predictable.
🎦Video YouTube: What Can I Catch: An Attractive New Hobby?
Almost all metal objects can be found in the search magnet, however with one specific condition. Any magnet will not trigger the non-ferrous metal. In general, no colored metal type bronze, aluminum, copper, and like. Unfortunately, it is not able to the magnet and pure noble metal, such as gold, silver, platinum, even with ligature impurities.
So, if you planned to look for a search magnet one gold, then it will not be reversed. Then you better buy a submarine metal detector and necessarily a scuba, there will be more susceptible and exhaust from such a purchase than from the acquisition of a magnet.
Although it is worth saying that the magnet can be caught in the Gold River, but only under certain conditions and with an incredible share of luck!
If you briefly, you can catch everything that contains iron.
🎦Video YouTube: Discovering Riverbed Riches: The Tips and Tricks of Magnet Fishing
🎒 Essential Gear for Magnet Fishing: Preparing for Your Subaqueous Treasure Hunt 🧰
The most important thing is this magnet. It is serious to buy this item. First of all, the magnet should be very strong. If the metal object is strongly pressed to the magnet, then the strength of its attraction will be high enough, approximated to maximize. But it is very difficult to achieve a flat contact. This is because the objects that are in the reservoirs can be covered with garbage, algae, and so on. Using a strong magnet, you will avoid these irregularities. If you want to pull out a large item quite enough, then it will take an even stronger magnet.
Before we embark on our magnet fishing adventure, it's important to gear up properly. Here's a list of the essential items you'll need to get started:
Neodymium Magnet: The heart of magnet fishing, neodymium magnets are incredibly strong for their size. They come in various pulling strengths (measured in kilograms or pounds), from around 200lbs (90kg) for beginners, to over 1000lbs (450kg) for those seeking a serious haul. 🧲
Robust Rope: The line connecting you to your magnet needs to be strong, long, and resistant to wear and tear. A paracord or a braided rope of at least 50 feet (15 meters) is recommended. 💪
Gloves: These will protect your hands from dirt, sharp objects, and rope burn. A good pair of waterproof or utility gloves is a must-have. 🧤
Bucket or Bag: You'll need something to transport your finds. A sturdy bucket or a durable bag will do the trick. 🎒
First Aid Kit: Safety should always be a priority. Having a basic first aid kit on hand is always a good idea. 🩹
Cleaning Supplies: Items pulled from the water will be dirty. Bring along some old rags and a brush to clean your finds on site. 🧽
Choosing the right gear depends largely on where you plan to fish and what you hope to find. For example, if you're exploring a local pond, a magnet with 200-300lbs pulling force would suffice. However, for larger bodies of water or deeper sites, you'll need a stronger magnet.
From my personal experience, I would recommend the 500lbs (225kg) pulling force magnet for beginners. It provides a good balance of strength without being too overwhelming to handle. Plus, it's capable of retrieving most items you'll likely encounter.
🔶Remember, magnet fishing is about patience, persistence, and a bit of luck. Having the right gear will set you on the path to success, but your enthusiasm and adventurous spirit will determine what treasures you unearth! 🎣💎
🚀 Getting Started with Magnet Fishing: From First Dip to First Discovery 🎯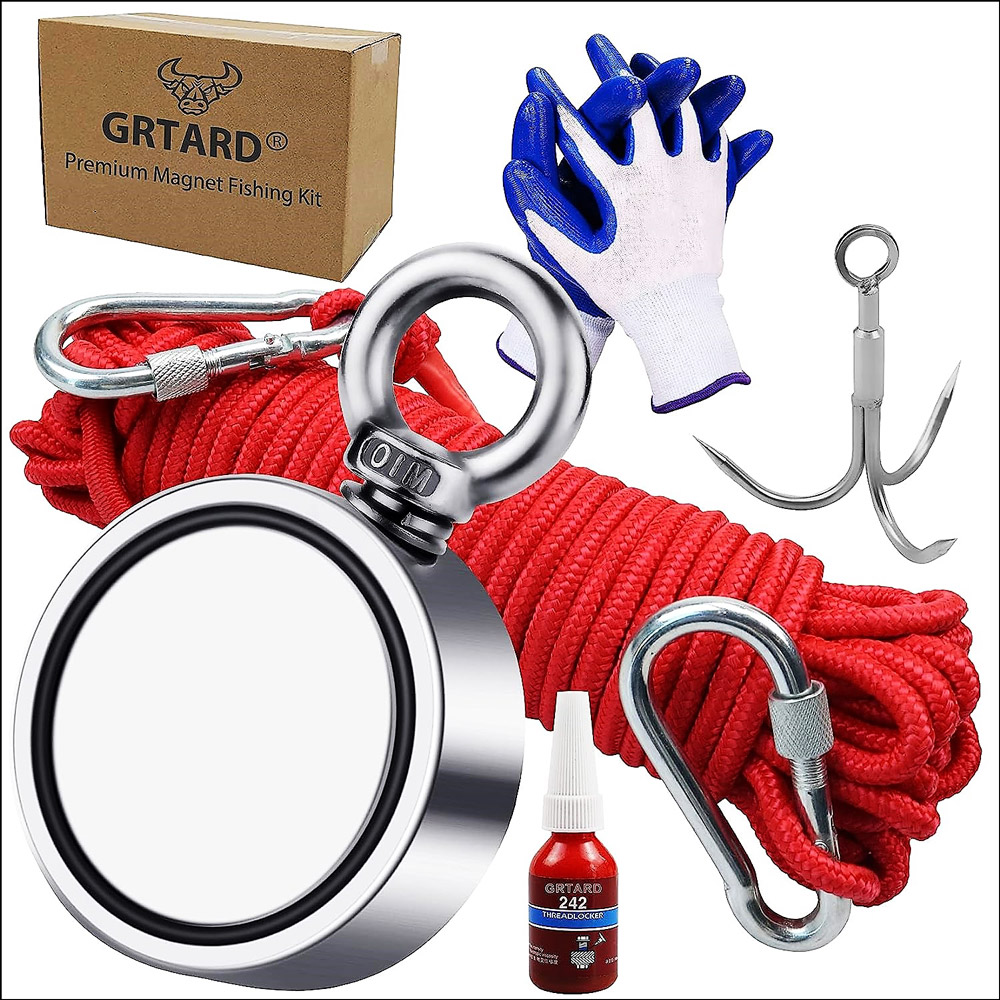 Now that we're equipped for the journey, let's dive into the step-by-step process of magnet fishing and how to select prime fishing locations. Don't forget – safety first!
For magnetic catch, you will need a special regenerating magnet. This type of magnet can pull out one hundred pounds from water. The best rehabilitation magnets for fishing are the so-called neodymium magnets that are simultaneously very compact and powerful. Usually, their diameter does not exceed 70 mm. You can quickly and easily pack a neodymium magnet in a backpack and go to search for treasures.
Magnetic fishing doesn't require high costs or effort. When choosing the right magnet, the diameter, the clutch force, and form are important. For a start, a neodymium magnet with a clutch force is less than 150 kg. In addition, a strong fishing line, fishing gloves. In addition to the magnet, you need a rope. She will serve as a fishing line. It is tied to a magnet.
If you never tried this type of fishing and you have no suitable gear, then all your crackers will pass without a trace. Therefore, carefully take into this case so that there is no disappointment.
Step-by-Step Guide to Magnet Fishing:
Attach the Rope to Your Magnet: Securely tie your rope to the eyelet of your magnet. A knot like the Palomar or the Figure Eight Follow Through are solid options. 🔗
Choose Your Spot: Ideal magnet fishing spots often have a history of human activity. Bridges, jetties, old mills, boat ramps, or any waters near historical sites are good places to start. 🌉🏞️
Throw the Magnet: Toss your magnet into the water, allowing the rope to freely uncoil. Make sure you've got a secure hold on the other end of the rope! 🪝
Wait and Drag: Allow the magnet a moment to sink and settle. Then, slowly drag it towards you, maintaining a steady tension on the rope. 🎣
Retrieve and Inspect: Carefully pull the magnet out of the water. Remember, some finds might be stuck to the bottom side of the magnet. Take time to inspect and clean off your magnet each time. 🔍
Repeat: If you didn't find anything, don't get discouraged. Throw the magnet back into the water and try again. Patience is key! 🔄
🏆 Advanced Techniques: Leveling Up Your Magnet Fishing Skills 📈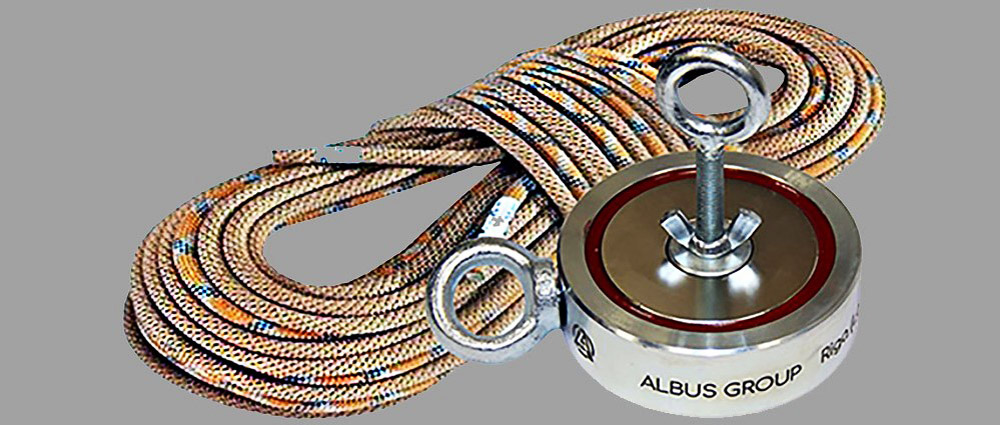 Now that you've mastered the basics of magnet fishing, it's time to dive into some advanced techniques that can make your adventures even more rewarding. Each environment poses unique challenges, but with these tips, you'll be ready to tackle any location like a pro!
Mastering Magnet Fishing Techniques
Sweep and Drag: Instead of just pulling your magnet straight in, try sweeping it side to side as you slowly retrieve it. This allows the magnet to cover more area and increases your chances of a catch.
The 'Drop and Pop': For areas with lots of debris, try the 'drop and pop' method. Drop your magnet straight down, let it hit the bottom, and then quickly pull it back up. This can free items stuck in mud or between rocks.
Double-Sided Magnet Use: Double-sided magnets can increase your odds of finding something. They catch metal objects as you throw and retrieve, doubling your chances!
Challenges and Rewards of Different Environments
Rivers: Fast-moving rivers can make magnet fishing a challenge, but they often hold a plethora of items washed down from upstream. River crossings, especially older or historical ones, can be particularly fruitful spots.
Lakes: These calm waters are perfect for beginners and can often yield impressive finds, especially around popular recreation areas.
Seas and Oceans: Saltwater environments pose unique challenges due to corrosion, but magnet fishing around piers or in harbors can lead to some exciting finds!
Personal Stories and Experiences
One of my most memorable magnet fishing experiences occurred in an old, nearly forgotten river crossing. My magnet latched onto something heavy and, after a lot of effort, I pulled up an antique cash register from the early 1900s! It was an incredible link to the past and a testament to the hidden history that magnet fishing can unearth. 🎰💰
Remember, magnet fishing is not just about the treasures you find, but also about the joy of the hunt and the stories that come with it. So, gear up, try these advanced techniques, and create your own magnet fishing tales! 🏞️🧲
Choosing the Best Fishing Spots
Magnet fishing locations are often as unique as the treasures they hide. But as a rule of thumb, the more human activity an area has seen, the higher the chance of finding something interesting. Bodies of water near old trade routes, ferry crossings, or popular recreation spots often yield interesting finds. Historical maps can also be a great guide in selecting promising locations.
Safety Precautions
While magnet fishing is generally a safe hobby, here are a few important precautions to keep in mind:
Secure Your Rope: Always ensure your rope is securely attached to your magnet and that you're holding onto the other end before you throw.
Wear Gloves: They not only protect you from potential scrapes and cuts but also from dirt and any hazardous substances that might be on the items you pull up.
Be Careful with Finds: Some items you find may be rusty, sharp, or even hazardous. Handle them carefully and consider bringing a tetanus shot up-to-date.
Mind Your Surroundings: Be aware of people around you when you throw your magnet, and always clean up after yourself.
🔶Now that you're prepared, it's time to set out on your first magnet fishing adventure. Happy hunting, and may your finds be plentiful! 🌟
⚖️ Understanding the Law: Legal Considerations in Magnet Fishing 📜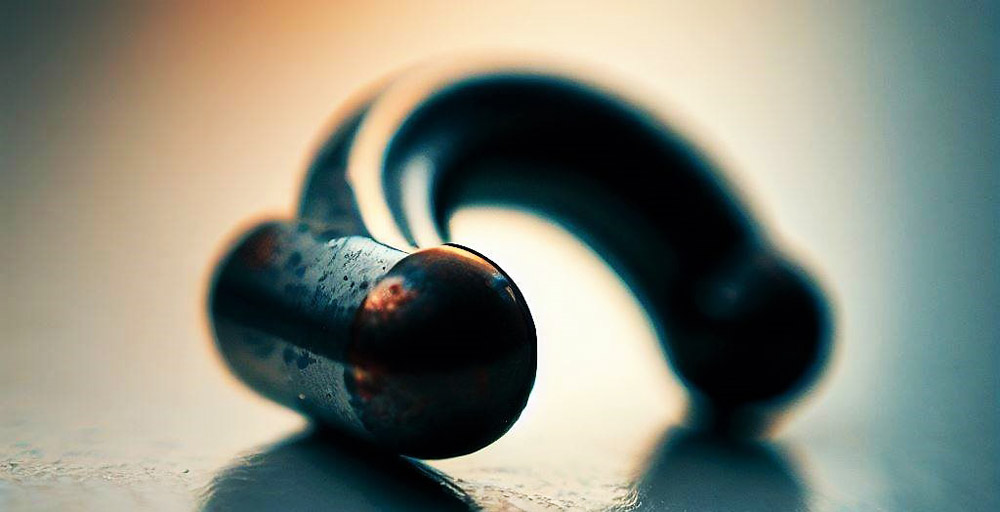 As with any activity, it's crucial to be aware of the legal considerations and permissions required for magnet fishing. While the hobby is generally allowed, some areas have restrictions or prohibitions in place to protect historical artifacts or the environment.
Legal Considerations in Magnet Fishing
Magnet fishing laws vary greatly from country to country, and sometimes even between regions within a country. Here are some general points to keep in mind:
Historical Artifacts: In some places, it's illegal to remove historical artifacts without proper authorization. If you find an item that you suspect might be historically significant, it's best to contact local authorities. 🏺
Protected Areas: Nature reserves, protected waters, and historic sites often have strict rules against activities that can disturb the ecosystem or cultural heritage. Make sure you're not infringing on these regulations. 🌲
Trespassing Laws: Always ensure you're on public land or have permission to be on private property before you begin magnet fishing. 🚷
Disposal of Finds: Depending on your location, you might be responsible for the correct disposal of any non-valuable items you pull out of the water. 🗑️
Checking Local Laws and Regulations
Before you start your magnet fishing adventure, it's wise to check with local authorities or a legal advisor to understand any restrictions or regulations in your area. Some places require a permit for magnet fishing, while others may not allow it at all.
🔶In summary, while magnet fishing is a fascinating and fun hobby, it's essential to conduct it responsibly and within the bounds of the law. Remember, the goal should not only be about making great finds but also preserving our natural and cultural heritage for future generations. 💖🌍
💎 Caring for Your Finds: From Discovery to Preservation 🧼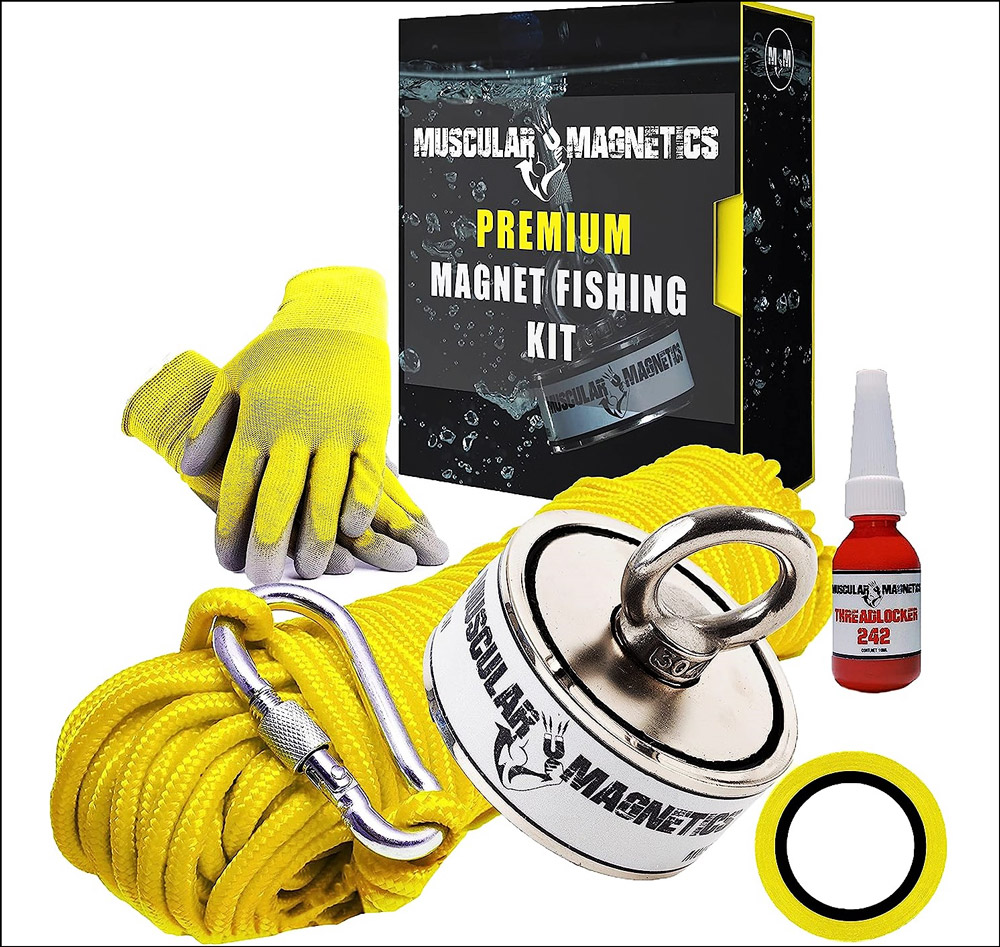 One of the greatest joys of magnet fishing is unearthing hidden treasures from the depths. But what happens after you've made a find? Here, we'll discuss how to clean and preserve your discoveries, and how to identify items of significant value.
Cleaning and Preserving Your Magnet Fishing Finds
Basic Cleaning: Start with a simple wash using warm water and a brush to remove dirt and debris. Be gentle to avoid causing any damage. 🚿
Removing Rust: For items with rust, soak in white vinegar for 24 hours, then scrub gently with a toothbrush. Always remember to rinse and dry thoroughly after. 🧴
Preservation: Coating your finds with a protective layer of clear lacquer can help prevent future rust and decay. However, if the item is potentially valuable or historic, consult a professional before any attempts to clean or restore. 🖌️
Storage: Keep your finds in a cool, dry place. Label each item with the date and location of discovery for future reference. 📦
Identifying Valuable Finds
Determining the value of your finds can be tricky. However, there are a few steps you can take:
Research: Use the internet or reference books to identify and learn more about your finds. Comparing with similar items can give you an idea of potential value. 🕵️‍♀️
Expert Opinion: For items you suspect could be of significant historical or monetary value, consult an expert. Museums, antique dealers, or a local historian may be able to offer insights. 🧐
Professional Appraisal: If your find might be valuable, consider getting a professional appraisal. While this typically costs, it's the most reliable way to determine an item's worth. 💰
🔶Remember, while it's exciting to discover something valuable or historically significant, every find has its own story. It's this sense of connection with the past that truly makes magnet fishing a treasure. 🎁🕰️
Magnet Fishing Methods & Tips
I recommend using one of these methods:
The up and down method.
Throw and pull method.
The throw, pull, and walk method.
The up and down method. This is one of the most commonly used methods as it is fairly easy to implement. Throwing a magnet into the water is a little bit for you. When you drag the magnet along the bottom, there is a great risk of picking up what you need. And thus lose the magnet. Using this method this will not happen.
Throw and pull method. It is also a popular method with fishermen. Everything here is quick and easy. You throw a magnet into the water and immediately pull it back. Thus, you have a great chance of catching objects during the return of the device back.
The throw, pull, and walk method. If you will be fishing from a bridge or overpass, then I advise you to pay attention to this method. This method consists of the fact that you throw the magnet off the bridge and walk along with it, pulling the device along with you.
What Do You Need To Have When Magnetic Fishing?
For the fishing to be successful, make sure that you have not forgotten anything from this list:
Reliable rope
Strong magnet with hook
Gloves for hand protection and hygiene
Anchor
Capacity for storing finds
Towel for drying hands
Food and drinks
Blocking carabiner
Knife or scissors
Paper hand towels and antibacterial gel
You also need to take care of yourself. Remember to wear sunglasses, sunscreen, and a sun hat to protect you from UV rays. I would also recommend taking a mosquito spray as there are a lot of mosquitoes near the water. If you are in a swampy area, be sure to wear rubber boots.
🔶Don't forget to bring all your equipment. Check everything according to the list I gave above. Don't forget to bring a bag or bucket to put in whatever you find. To avoid injury from sharp iron objects, you must wear heavy gloves. For small items such as nails, you can take small containers with you.
Master the Art of Tying: Best Knots for Magnet Fishing 🎣🧲
For a successful hunt, you need to tie a fishing knot that will hold the magnet securely. It must be able to support heavy weight and large objects. I recommend using nodes such as figure eight and Palomar. When magnet fishing, securing your magnet properly is essential. The last thing you want is your magnet coming loose and ending up at the bottom of the body of water. A strong, secure knot can make all the difference. Here, we're going to go through the best knots to use for magnet fishing:
Palomar Knot:
The Palomar Knot is one of the strongest and most reliable knots in fishing. It's relatively simple to tie and is excellent for magnet fishing due to its strength.
How to tie a Palomar Knot:
Double your rope to make a loop, then thread the loop through your magnet's eye.
Tie a loose overhand knot with the doubled line.
Pass the loop end over your magnet.
Pull on both the standing line and tag end to tighten the knot.
Figure Eight Follow-Through Knot:
This knot is commonly used in climbing and is known for its strength and security. It's a bit more complicated to tie than the Palomar, but once you get the hang of it, it's an excellent knot for magnet fishing.
How to tie a Figure Eight Follow-Through Knot:
Make a loop about a foot from the end of the line.
Pass the end of the line through the eye of the magnet.
Thread the end of the line back through the loop, following the original figure-eight pattern.
Pull all four sections of rope to tighten the knot.
Anchor Hitch (also known as Fisherman's Bend):
The Anchor Hitch is a sturdy knot that, as the name suggests, is often used to secure an anchor. It's a bit more complicated than the previous knots, but it provides an extremely secure connection.
How to tie an Anchor Hitch:
Pass the end of the line through the magnet's eye and then wrap it around the standing line twice.
Take the end back over the two wraps and through the loop that has formed.
Pass the end under the standing line (forming a half hitch).
Tighten the knot by pulling on the standing line.
🔶Remember, no matter which knot you choose, it's essential to test the knot's strength by giving it a good tug before you start magnet fishing. You want to make sure it's secure and won't unravel under the weight of your potential finds. 🎣🎯
Unexpected Treasures: Amazing Finds in Magnet Fishing 🎣🧲💎
It is impossible to answer the question of what can be found during such entertainment. People did not find anything. These were artifacts from the Second World War, bullets, even paintings were found, as well as various shovels, nails, etc.
Search magnets have proven themselves best in the search for items and artifacts from the First and Second World Wars. Absolutely all products made of iron or containing ferromagnetic metals are attracted by a neodymium magnet.
The list of coins that are found with the search magnet is quite impressive. Medium denomination coins were made with the addition of nickel and chromium, which immediately speaks of the magnetic properties of these coins. The most expensive coins of large denomination, made of gold and silver, cannot be lifted with a search magnet, they interact with the magnet, but very, very weakly.
Note! For example, I somehow found a package of cartridges and an iron box with earrings.
Magnet fishing can bring some incredible, sometimes baffling finds from the depths of rivers, lakes, and other bodies of water. Here are some of the most remarkable discoveries people have made:
Historic Relics
Magnet fishers often pull up items of historical significance. In various parts of the world, people have found old coins, war memorabilia, and even medieval weapons like swords and daggers! These finds not only bring a thrill of discovery but also offer a tangible link to the past. 🗡️🏺
Firearms and Ammunition
One of the more shocking categories of magnet fishing finds is firearms and ammunition. People have found everything from antique muskets to modern handguns, rifles, and bullets. When these items are found, it's important to report them to local law enforcement as they could be tied to criminal activities. 🚔🔫
Motorcycles and Bicycles
You might be surprised at the size of the items some magnet fishers pull up. There have been instances of people retrieving motorcycles, bicycles, and other large metal objects from bodies of water. 🏍️🚲
Safes and Cash Boxes
It's not uncommon for magnet fishers to pull up safes and cash boxes, often dumped after thefts. While they're usually empty by the time they're found, it's still an exciting find and should be reported to local authorities in case it helps in any investigations. 💼🔒
Signs and Roadside Artifacts
Signs, license plates, and other roadside artifacts are also commonly found during magnet fishing trips. They can make interesting souvenirs, but remember, it's important to check local laws about what you're allowed to keep. 🚏🛑
These are just some of the fascinating finds people have made while magnet fishing. The beauty of this hobby is that you never know what you'll find next, which makes every throw an exciting adventure. So, get your magnet, throw your line, and let the surprises roll in! 🎣🌍🎁
🤝 The Magnet Fishing Community: Join the Adventure! 💬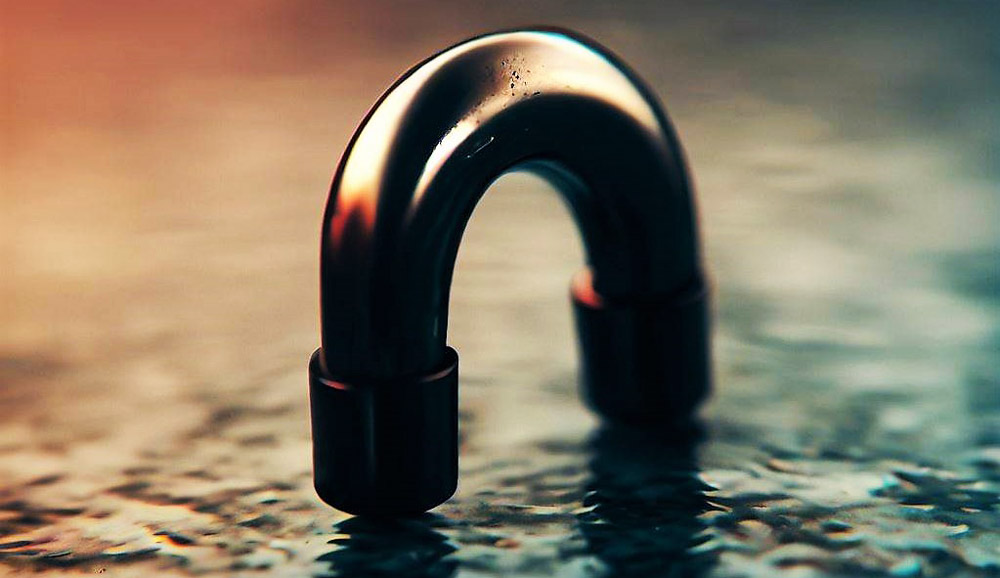 As with many hobbies, magnet fishing isn't just about the activity itself. It's also about the community of enthusiasts who share their experiences, finds, and knowledge. Joining this vibrant community can enrich your magnet fishing adventures in many ways!
Online and Local Magnet Fishing Communities
Whether you're a beginner seeking advice or an experienced magnet fisher looking to share your latest find, there's a place for you in the magnet fishing community. Here's where you can find like-minded enthusiasts:
Online Forums: Websites like Reddit have active magnet fishing communities where members share their finds, discuss techniques, and offer advice. Check out the Magnet Fishing subreddit for a start! 🌐
Social Media Groups: Platforms like Facebook host numerous magnet fishing groups, both global and local. Just search "magnet fishing" in the groups section! 👥
Local Clubs: Many towns and cities have local magnet fishing clubs that arrange outings and clean-up events. It's a great way to meet people and contribute to your community. 🏘️
Sharing Experiences and Learning from Others
Once you've found a community that suits you, don't be shy! Share your experiences, post pictures of your finds, and ask questions. You'll find that magnet fishers are often eager to share their knowledge and stories.
🔶Remember, the goal of these communities isn't just to show off big finds, but also to promote responsible practices, help each other, and celebrate the excitement of the hunt. So, join in, and let the shared adventure begin! 🎉🤗
❓ FAQ
🌟 Conclusion: Embrace the Adventure of Magnet Fishing! 🎣
Throughout this comprehensive guide, we've explored the exhilarating world of magnet fishing, from understanding its basics to mastering advanced techniques. We've dived deep into the essential gear, legal considerations, and caring for your finds, all the way to joining the wonderful community of magnet fishing enthusiasts. 🌊💎
Magnet fishing offers a unique blend of adventure, mystery, and the thrill of discovery, all while allowing us to connect with history in a tangible way. It's an activity that transcends age and skill levels, making it an ideal hobby for anyone with a love for exploration and a bit of patience. 😊🕰️
My own journey with magnet fishing started with a rusty old coin and has since unfolded into countless hours of enjoyment, fascinating finds, and an unforgettable community. Whether I'm pulling up a relic from the past or a handful of bottle caps, each find fuels the sense of adventure and makes every trip worthwhile.🗝️🔍
So, why not give magnet fishing a try? You never know what lies beneath the surface until you cast your magnet. I sincerely hope that you find as much joy, fulfillment, and sense of community in this hobby as I have. 🚀🌈
As you already understood, magnetic fishing is an interesting and at the same time exciting pastime. Those who try it for the first time always remain an incomplete delight, no matter what they could get it. This type of fishing does not require a lot of equipment and complex equipment. Everything is very simple, easy and interesting! I hope that my article helped you to understand this kind of fishing and you were inspired to try it!
🔶Remember, every throw is a new opportunity, a new story waiting to be unearthed. So, gear up, cast your magnet, and let the adventures begin! 🧲🌍
Happy magnet fishing! 🥳🎣
📚 Resources: Dive Deeper into Magnet Fishing! 📖
Even after covering so much in this guide, there's still an ocean of information about magnet fishing to explore. Here are some resources to help you dive deeper into this exciting hobby:
Magnet Fishing Forums: Websites like Magnet Fishing Pro offer a plethora of articles and guides on various aspects of magnet fishing. 📝
Books: 'Magnet Fishing: A Beginner's Guide To Finding Magnetic Treasures' by Aaron Turner is a great read for those starting out. 📗
Videos: YouTube channels like DrasticG or The Magnetic Squatch offer real-life demonstrations, tutorials, and exciting magnet fishing adventures. 🎥
Local Regulations: Always make sure to check your local regulations about magnet fishing, as they may differ by location. Websites like Outdoor Troop provide some helpful information on this topic. ⚖️
Community Pages: Joining magnet fishing groups on Facebook, Reddit, or other platforms can give you a sense of the community and provide additional resources. 💬
As we wrap up this comprehensive guide to magnet fishing, I'd love to hear from you! Share your own magnet fishing experiences, finds, questions, or tips in the comments section below. Let's learn from each other and continue to build this exciting magnet fishing community together! 🎉💡
🔶So, keep exploring, keep learning, and most importantly, keep fishing! 🎣🌏
Tags: #how to magnet fish / #magnet fishing for fun and profit / #how to magnet fish step-by-step guide / #ultimate guide to neodymium magnet fishing / #beginners guide to magnet fishing / #magnet fishing for beginners step-by-step guide / #magnet fishing setup getting started / #best rope choices for magnet fishing / #magnet fishing methods / is magnet fishing dangerous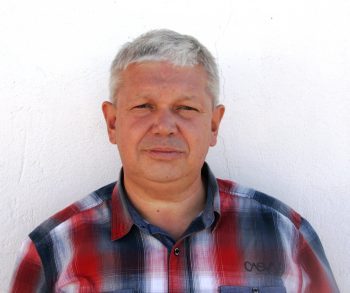 Sergio Smirnoff
Professional fisherman with 40+ years of experience.
Fishing and the ocean is a passion of my life. I am passionate about all kinds of sea fishing: fishing from the shore (spinning, float, baitcasting), from a boat, and spearfishing day and night.
I live in Tenerife (Canary Islands) for the last 10+ years and share my daily fishing experiences on my website. Many years of personal experience as a fisherman and the vast experience of my friends allow me to write professionally on any fishing topics (from choosing a flashlight and equipment to deep-sea fishing).
All of my advice is based on practical real-world experience and will be useful to both novice anglers and professionals.
Read more
about the author.
Affiliate Disclosure: FishReeler.com sometimes gets paid for listings, through sponsors or affiliate programs like Amazon, Ebay, Cabelas, Bass Pro Shop, Shimano, Daiwa, Rapala, Renn, Okuma, KastKing, etс. Clicking a link helps keep FishReeler.com free, at no extra cost to you!
About the author: Each article is verified by the fishing expert Sergio Smirnoff. The articles are written by professional and amateur fishermen with 20+ years of fishing experience.
Note: The views and opinions expressed in this article are those of the authors and do not necessarily reflect the official policy or position of any agency. The articles are for informational purposes only, share your opinions in the comments and join the fishing discussions, let's share our fishing experiences together!