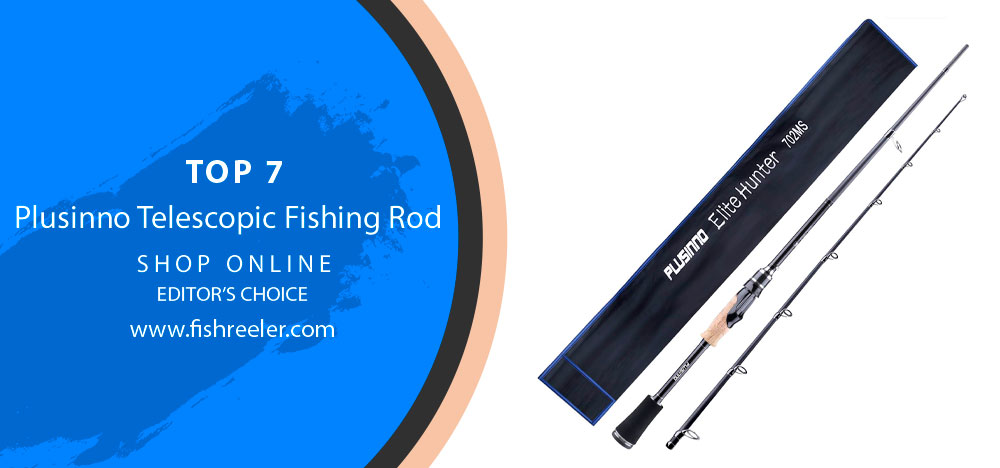 Mastering the Art of Fishing: A Deep Dive into the Plusinno Telescopic Fishing Rod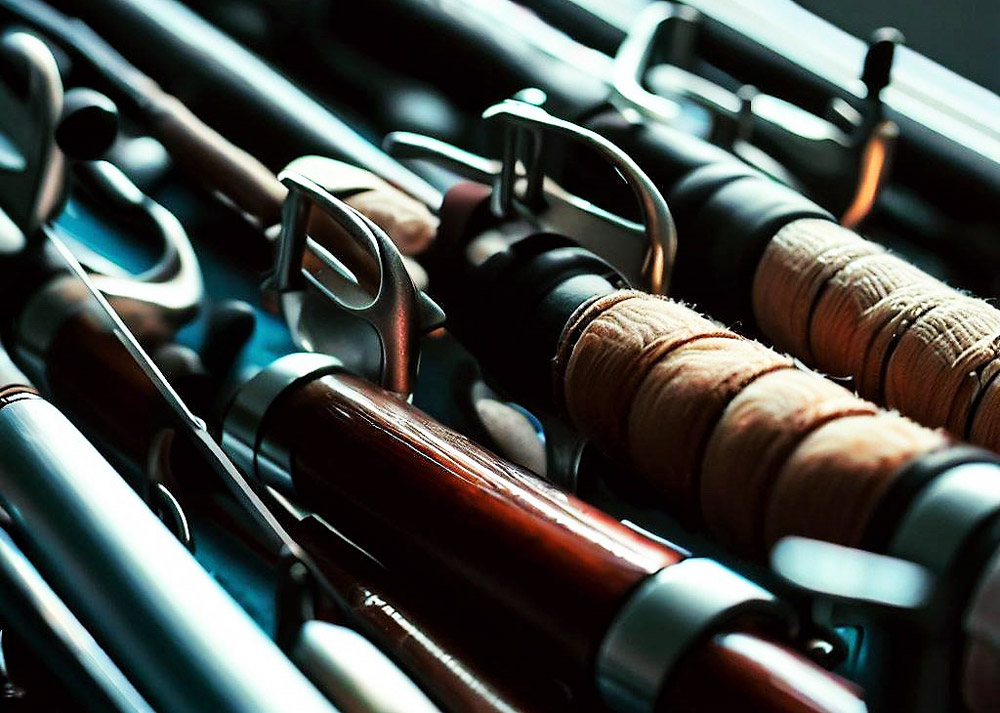 In a world where sports are increasingly dominated by cutting-edge technology and innovation, there's something refreshingly primal about the act of fishing. It's a pastime that connects us to our ancestors, fostering a deep appreciation for nature, and teaching us the virtues of patience, perseverance, and tranquility. Among the many gears that have revolutionized the fishing experience, the telescopic fishing rod stands out as a game-changer, boasting portability and versatility like no other. Today, we'll dive beneath the surface of one particular model that's creating ripples in the fishing community: the Plusinno Telescopic Fishing Rod.
Cast Off: Welcome to the World of Telescopic Fishing
Have you ever wondered why fishing is such a universal pastime? Why, from the icy rivers of Alaska to the balmy shores of Australia, people are captivated by the simple act of casting a line into the water and waiting for a bite? The answer lies in its delicate blend of science, art, and luck. It requires knowledge of the local environment, the habits of fish, the best bait, and the perfect gear, all paired with a heavy dose of patience.
This article will cast a wide net, drawing in both seasoned anglers and curious newbies alike. We'll dissect the Plusinno Telescopic Fishing Rod, delving into its characteristics, performance, and how it stacks up against the competition. If you've ever been intrigued by telescopic fishing rods or are considering adding one to your fishing arsenal, stay tuned. This comprehensive review might just tip the scales in favor of your next big catch!
Stretching Back in Time: The Evolution of Telescopic Fishing Rods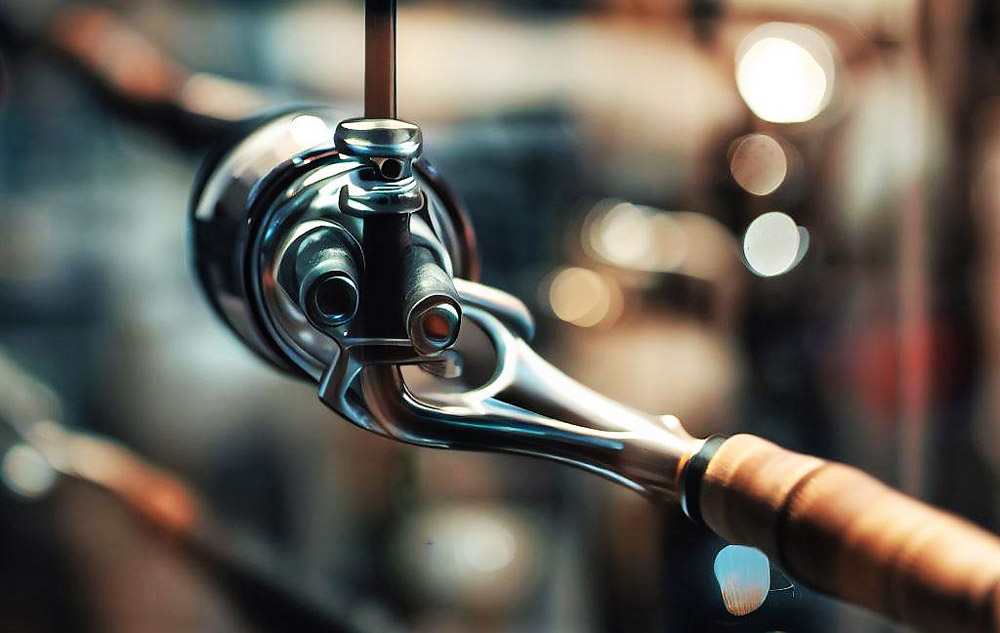 The story of the telescopic fishing rod dates back to the 19th century when it was first introduced as a more portable alternative to traditional fishing rods. Originally made from bamboo and other natural materials, these rods comprised several sections that could collapse into each other, much like a telescope (hence the name). As technology advanced, materials like fiberglass and later, graphite and carbon fiber, took over, offering lighter, stronger, and more durable alternatives.
A significant draw of telescopic fishing rods is their sheer convenience. Their ability to collapse into a compact form makes them ideal for situations where portability is key. Whether you're hiking to a remote fishing spot or simply want to keep a rod handy in your car for impromptu fishing trips, the telescopic rod is a faithful companion.
Despite their compact nature, these rods don't compromise functionality. They come in a range of sizes and weights and can be used in a variety of fishing situations, from freshwater angling to saltwater fishing. Whether you're aiming for trout in a mountain stream or casting for bass in the sea, there's a telescopic rod designed to meet your needs.
When compared to traditional rods, the standout difference for telescopic rods is their design. While both types can be similar in length when fully extended, a telescopic fishing rod's ability to collapse down gives it an edge in portability and storage. However, some purists argue that traditional one-piece rods may offer better sensitivity and power. But with advancements in technology and design, the gap is steadily narrowing. Many high-quality telescopic rods, such as the Plusinno, are making their mark in terms of performance, giving their conventional counterparts a run for their money.
🚩In conclusion, telescopic fishing rods are all about blending practicality with performance. They make fishing accessible to a wider group of enthusiasts by removing the barriers of portability and storage. And with models like the Plusinno leading the pack, these rods are proving that size, indeed, does not always matter.
More Than a Name: Unearthing the Plusinno Legacy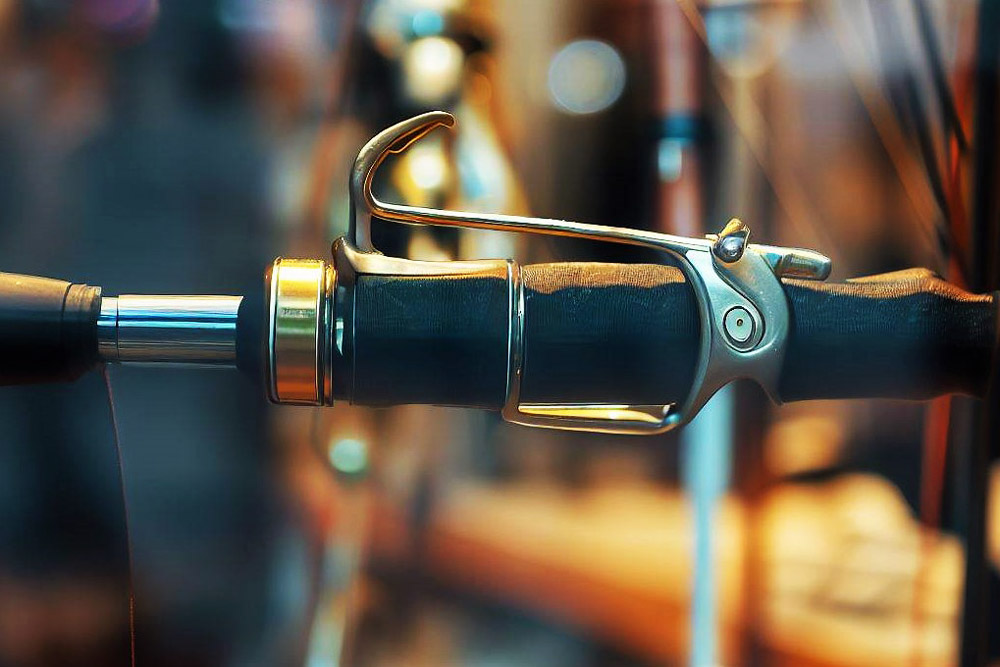 The journey of Plusinno is a testament to passion and innovation. Founded by fishing enthusiasts, this brand quickly ascended the ranks to become a household name in the angling world. From its humble beginnings, Plusinno's commitment to crafting quality, user-friendly fishing gear has never wavered, earning them a well-deserved reputation for reliability and value.
In the ever-evolving sphere of fishing equipment, Plusinno's name rings synonymous with quality. The brand is acclaimed for its focus on detail, innovative designs, and commitment to sustainability. Their products, much like their popular telescopic rod, cater to a broad spectrum of anglers – from the amateur weekend hobbyist to the seasoned pro. This universal appeal has allowed Plusinno to cast a wide net in the fishing community, capturing the trust and loyalty of users globally.
Plusinno's product range is expansive, yet every item echoes the brand's ethos of functionality and style. From fishing rods and reels to various fishing accessories, Plusinno strives to meet the diverse needs of its clientele. A standout feature is the brand's focus on telescopic fishing rods, designed for anglers seeking quality, portable fishing equipment. Their rods, built from high-density carbon fiber and fiberglass, strike an ideal balance between durability and weight.
However, the brand's commitment to its customers extends beyond the products themselves. Plusinno offers extensive customer support and resources, ensuring that every angler has the information and assistance they need to make the most of their fishing gear.
🎦Video: PLUSINNO Telescopic Fishing Rod and Reel Combos Full Kit Review & Setup
🚩In a nutshell, Plusinno's reputation is well-earned. Their dedication to providing top-notch fishing gear has positioned them as a go-to choice for many in the angling community. Whether you're new to the world of fishing or have years of experience under your belt, Plusinno is a brand that deserves your consideration. Stay tuned as we dive deeper into one of their flagship products – the Plusinno Telescopic Fishing Rod.
The Magic of the Cast: Exploring the 7 Best Plusinno Fishing Rod and Reel Combos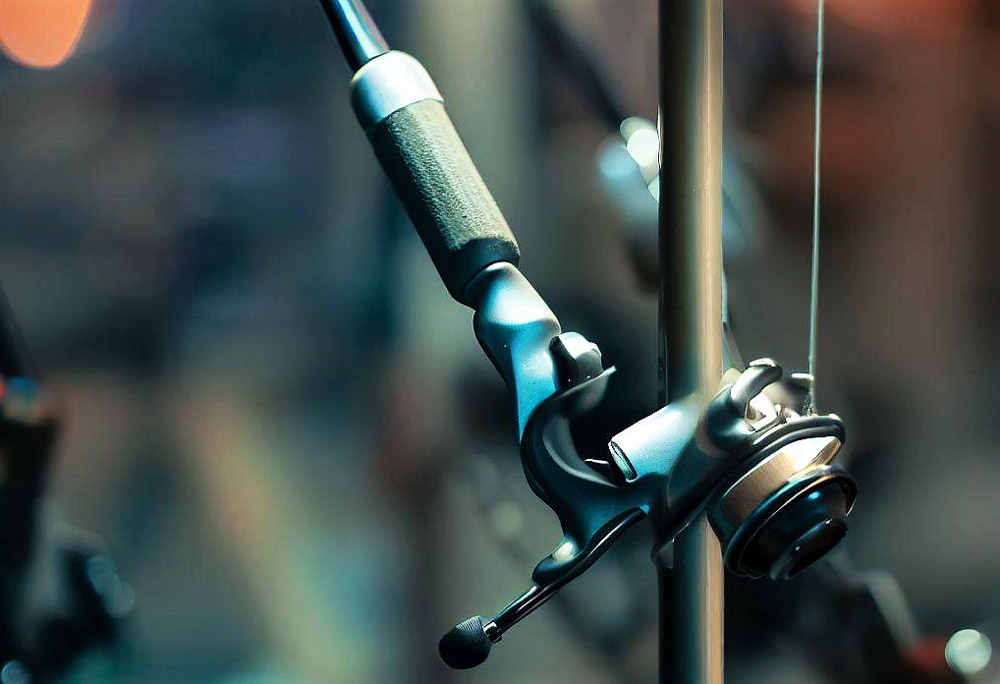 There's a profound connection that a fisher shares with their gear—a fusion of anticipation, expertise, and nature that culminates in the exhilarating moment when the line is cast, and the dance with the aquatic world begins. At the heart of this thrilling pursuit is the fishing rod and reel combo, a critical ally in every angler's quest. As enthusiasts, we understand the pivotal role of a reliable, performance-oriented rod and reel combo, and in the vast world of fishing equipment, Plusinno has consistently stood out.
Known for their commitment to quality, durability, and affordability, Plusinno offers an impressive range of fishing rod and reel combos designed to cater to various angling needs and preferences. Join us as we dive deep into the waters of fishing excellence and uncover the 7 best Plusinno Fishing Rod and Reel Combos in this comprehensive review.
| Image | Product | Brand | Link |
| --- | --- | --- | --- |
| | PLUSINNO Fishing Rod and Reel Combos Carbon Fiber Telescopic Fishing Pole with Reel Combo Sea Saltwater Freshwater Kit Fishing Rod Kit… | PLUSINNO | |
| | PLUSINNO Fishing Rod and Reel Combo,Fishing Pole,Telescopic Fishing Rod Kit with Spinning Reel, Telescopic Fishing Pole with Carrier Bag for Freshwater Saltwater for Men Women | PLUSINNO | |
| | PLUSINNO Kids Fishing Pole with Travel Bag, Telescopic Fishing Rod and Reel Combos with Spincast Fishing Reel Full Kits for Kids,Boys,Youth Fishing (Blue Handle with Spincast Reel, 115CM 45.27IN) | PLUSINNO | |
| | Ladies Telescopic Fishing Rod and Reel Combos,Spinning Fishing Pole Pink Designed for Ladies Fishing Girls Fishing Pole by PLUSINNO | PLUSINNO | |
| | PLUSINNO Two-Piece Spining Casting Fishing Rod, Graphite Medium Light Fast Action Bass Baitcasting Fishing Rods 7FT 2pc Freshwater Saltwater Fishing Rods | PLUSINNO | |
| | PLUSINNO Red Eagle Spinning Fishing Rod and Reel Combos, 7FT Fishing Rod, IM 6 Graphite Spinning Rod, Stainless Steel Guides with SiC Inserts, EVA Handles & Fighting Butt-C | PLUSINNO | |
| | PLUSINNO Fishing Rod and Reel Combos, 102Pcs Fishing Lures,Saltwater Freshwater Resistant Fishing Gear | PLUSINNO | |
1# PLUSINNO Fishing Rod and Reel Combos – #1 Best Seller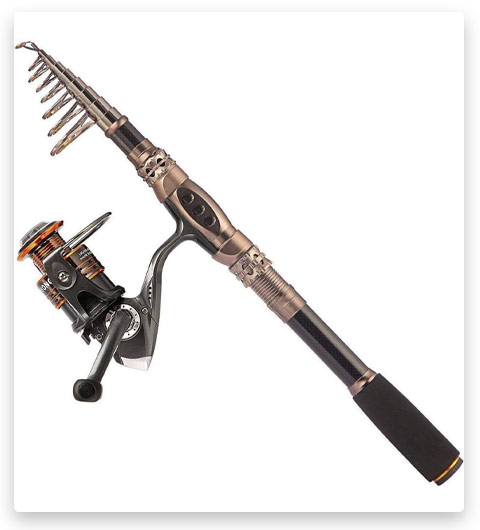 The PLUSINNO Fishing Rod and Reel Combos are designed with both the seasoned angler and the beginner in mind. This range is known for its versatility, durability, and ease of use, offering exceptional value for anglers of all experience levels.
Starting with the rod, PLUSINNO has incorporated a mixture of high-density carbon fiber and fiberglass into the construction, making these rods hard yet flexible. They are designed to provide the strength needed for catching heavier fish while ensuring the flexibility that allows for a great casting experience. These telescopic rods are easy to carry, thanks to their collapsible design, which makes them ideal for travel.
The grip is designed with an anti-slip handle, comfortable enough for long fishing trips, and provides a firm hold even in wet conditions. The stainless-steel hooded reel seats offer protection against seawater corrosion, extending the overall lifespan of the rod.
As for the reel, it's smooth and efficient. The reel features a deep aluminum spool with one line hole and an EVA grip knob. With a gear ratio of 5.2:1, it provides a smooth and consistent retrieval, reducing the likelihood of line breakage, which is particularly important when reeling in heavier catches. The S-curve oscillation system ensures very even line winding while the thick coiled bail spring offers lasting durability.
The PLUSINNO combo package also includes some handy extras, making it a great option for those starting their fishing gear collection. Depending on the combo you choose, you may find items such as a line, lures, and a robust carrier bag included in your package.
2# PLUSINNO Carbon Fiber Telescopic Fishing Rod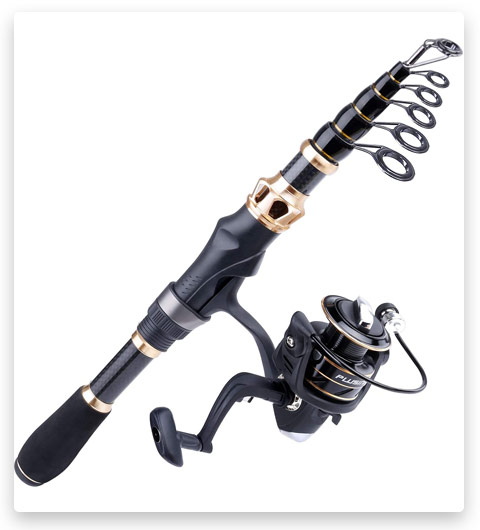 A high-quality telescopic rod that comes with a reel complete with the fishing line. In addition, the set includes a tackle box: wobblers, sinkers, soft baits, gin heads, float bobbers. You will need them in various fishing situations. The rod has high sensitivity and power thanks to the blanks made using IM6 carbon matrix technology. The line does not get stuck in the guides as they are made of stainless steel with ceramic inserts. The reel seat is easy to assemble and disassemble for the convenience of the fisherman.
3# Kids Telescopic Fishing Rod and Reel Combos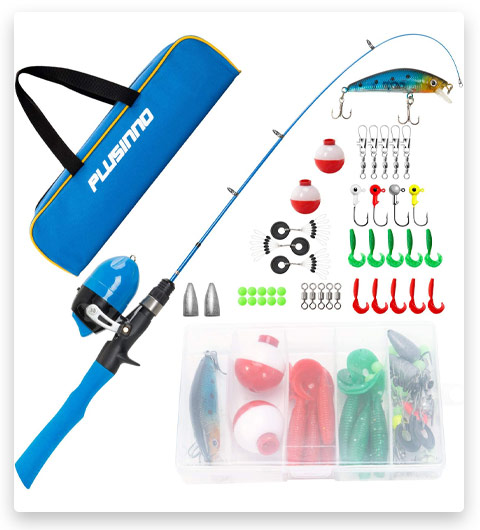 Is your child interested in fishing? Then the time has come to give him a children's set consisting of a telescopic fishing rod, reel, and line, as well as fishing tackle. The rod is distinguished by its lightness, flexibility, and softness. It is available in two lengths: 3.9 feet and 4.9 feet. This fishing rod is specially designed for children's hands. The set is easy to use, which is very important for children.
4# PLUSINNO Ladies Telescopic Fishing Rod and Reel Combos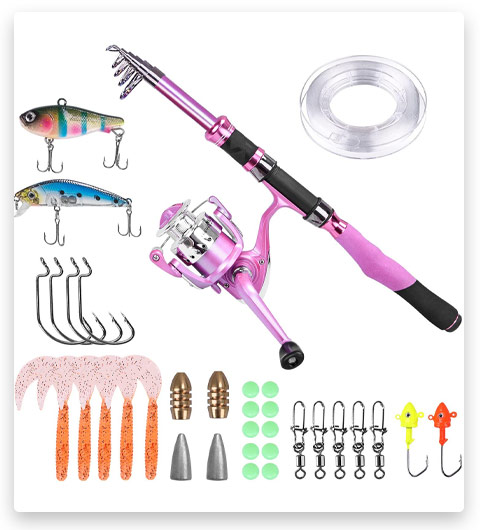 It is the perfect choice for women who are fond of fishing. Thanks to its compact folded form and lightweight, the Plusinno telescopic rod is perfect for long journeys, out-of-town picnics near the water, and especially for those anglers who travel to the fishing spot in public transport in large metropolitan areas where there is a very high-risk break the rod. The rod has a comfortable and non-slip EVA handle. In addition to the rod, the set includes a reel and line.
5# PLUSINNO Elite Hunter 7FT Fishing Rod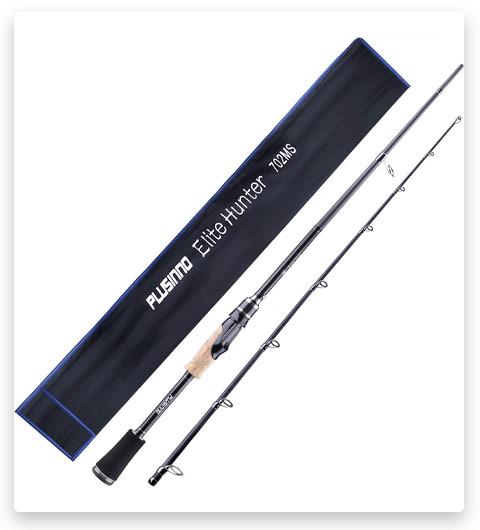 A great option for successful fishing is the PLUSINNO Elite Hunter fishing rod. It has many advantages in terms of not only technical characteristics but also quality. The telescopic spinning rod is made of blanks using the IM6 carbon matrix technology. The universal reel seat makes it possible to install spinning, inertial, and multiplier reels on telescopic rods. The tip prevents the line from twisting.
6# PLUSINNO Red Eagle Spinning Fishing Rod and Reel Combos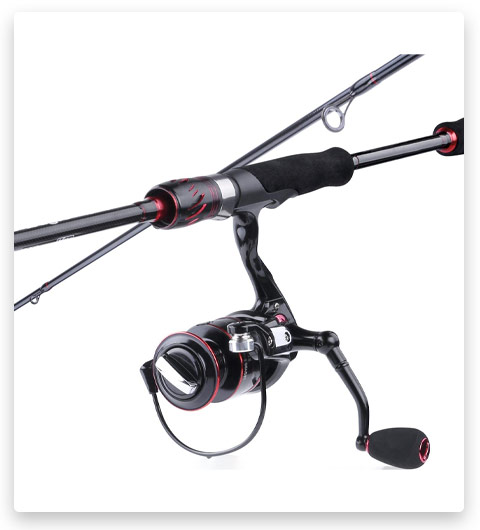 A telescopic rod for beginner anglers. The guides are made of stainless steel for better sensitivity. The tip is designed in such a way that the line does not twist. Thanks to the anti-slip grip, you will feel comfortable throughout your fishing trip. The reel seat is made of durable plastic and is easy to assemble and disassemble. The reel doesn't wobble and stays in place thanks to the cushioned hood.
7# PLUSINNO Fishing Rod and Reel Combos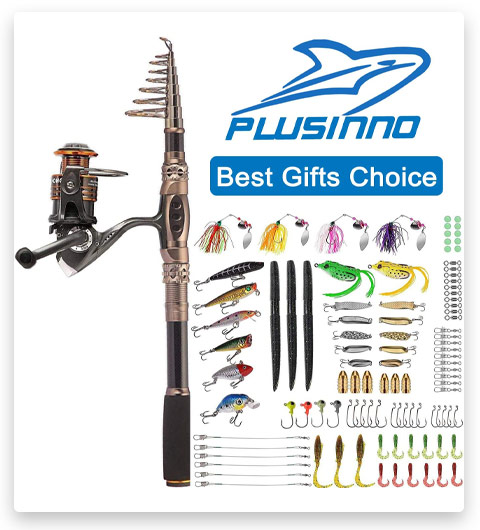 This budget rod boasts a low weight and a solid safety margin. This accessory is perfect for beginners. It is made of carbon fiber + fiberglass. The rod has medium power and instant anti-reverse. The reel seat is made of stainless steel and therefore can be used in saltwater. This is a complete fisherman's kit. In addition to fishing rod and reel, you will get a set of lures, hooks, a sinker, a tackle box, and more.
How to Choose The Best Telescopic Fishing Rod
Knowing the features to look out for when choosing will help you find the best one for you. More than just knowing what to look for, a good understanding of the technology used in your foldable rod will help you become a better angler.
The Plusinno Rod is a great option for many anglers and they are working to make this option more affordable for many people. Folding down into a smaller size makes the sport more accessible for those who travel regularly. Below I will go over in detail all the features you might want to consider before deciding which rod is best for your fishing. Be sure to consider the following key points:
LENGTH
As with any fishing, you have to consider the length of your rod. The size of the rod you choose should be based on your use and preference, not external factors such as storage. When considering the full length of the shaft, it is measured from the end of the shaft under the handle to the tip when fully extended. When it comes to rods, it's important to remember that a longer rod isn't necessarily the best option. You will need to choose a rod size that you can easily use. When fishing, it is incredibly important to be able to control the rod. Longer rods may not be as easy to use, making your fishing harder.
A larger rod, if not properly controlled, will actually make you a worse angler. Failure to use the rod correctly can lead to line tension when rocking and even fish loss. A smaller rod that you have better control over will allow you to fish smoothly. Your rod size should be directly related to your experience level and overall comfort.
Novice anglers will be better off with a shorter rod. The fact that these rods are smaller will allow you to have better control over them and allow you to spend more time understanding the movement of the sport rather than focusing all your energy on fighting the rod. The fact that these rods shrink to a smaller size means you don't have to worry about rod length. Thanks to this design, even the longest rods will shrink to a manageable size, making it easier to carry the rod.
While the full length of the rod is important, you will also want to see the closed length of the rod. While this length may be less important to you as it does not play a direct role in your angling skills, it is still worth considering. This is especially true if you are looking to buy a bag to throw your gear on a trip. The compact size fits into your gear bag and allows you to take your fishing to new areas.
FLEXIBILITY
This specification should be considered very carefully as it plays a direct role in your fishing experience. The flexibility of a rod refers to the natural movements that it makes when moving. This includes movement of the blank when bitten. The bend of your rod plays an important role in many aspects of your fishing. The flexibility level of the rod determines the strength and action of the rod. How flexible your rod is will go a long way toward the quality of your fishing. It will help determine how easy it is for you to throw a catch, and in some cases may even cause the line to break.
MATERIAL
Telescopic rods are available in a wide variety of materials. As the popularity of this type of rod grows, companies are constantly releasing various materials that they consider to be the best options on the market. In fact, not all materials are the same. The material your rod is made of is suitable for a specific purpose. Some materials are better at keeping your rod light and ideal for travel, while others are specially designed for the weather and have the desired corrosion and rust resistance characteristics. Some of the material characteristics are designed solely for durability and performance.
The best telescopic rods are those made with materials that serve a variety of purposes. Common materials used to make these types of rods are carbon fiber, a tough material, and stainless steel, a material that resists the elements. The material used determines every aspect of your rod's functionality. For this reason, it's safe to say that the quality of your rod depends on the material it is made from. The material used determines the strength and flexibility of your rod. For this reason, it is advisable to select a material capable of working under pressure.
The materials from which the rod is made are usually directly related to the price tag of the rod. Higher-end rods will be made from expensive materials such as carbon fiber, graphite, and fiberglass, which are the most common. Some rods even contain high-quality blends of carbon fiber and carbon glass. These blends are effective for many reasons, the main one being the strength and flexibility this blend offers.
POWER
The strength of a fishing rod mainly depends on its strength. Higher power will give you the ability to fish larger and heavier fish. Power is determined by the material just above the handle. A stronger, less flexible material will increase the power of the rod and decrease sensitivity.
TWIST
One of the biggest problems with telescopic rods is their tendency to twist. Since these rods can be lengthened, they must be made of lightweight material. This can increase the likelihood that the fish will cause the reel to curl rather than bend like a solid rod. Be careful when extending or assembling the rod. Correct assembly of the rod will ensure that it doesn't fall apart in big battles.
ACTION
Action is how flexible the rod is when casting. This refers to how the rod moves when you have fish on your rod. The action works with the bending of the bar. Slow action means your entire fishing rod will move when you have fish on your line. This is not as ideal as the bend is more difficult to see. A medium-rated rod will feel the impact in the middle, not the entire rod. This is improved as you can better detect when fish are hit. But quick action is best.
This means that only the tip will react when the hook is attached. But with that said, slow-action rods have their advantages. If you have a slow-moving rod, your target will become a larger fish as it will spread the influence of the weight. Fast-acting rods concentrate weight transfer to the tip so smaller fish are easier to catch. You need to have a rod adapted to the type of fish and fishing style. Some fish act and attack in different ways, so using different rods adapted to these characteristics will increase your chances of catching a catch.
DURABILITY
As with any sport, you want your gear to be strong enough to withstand the stress of the outdoors. A sturdy fishing rod is critical to your fishing pleasure. Not only that but choosing a telescopic rod designed for durability will increase the life of your rod. This will save you a lot of money in the long run. The durability of your fishing rod is directly dependent on the materials from which it is made. While materials such as graphite and fiberglass are widespread, they are not always suitable for people going into salt water. If you find your rod will be used in both fresh and saltwater, it is best to choose materials such as stainless steel.
The Plusinno Telescopic Fishing Rod Reviewed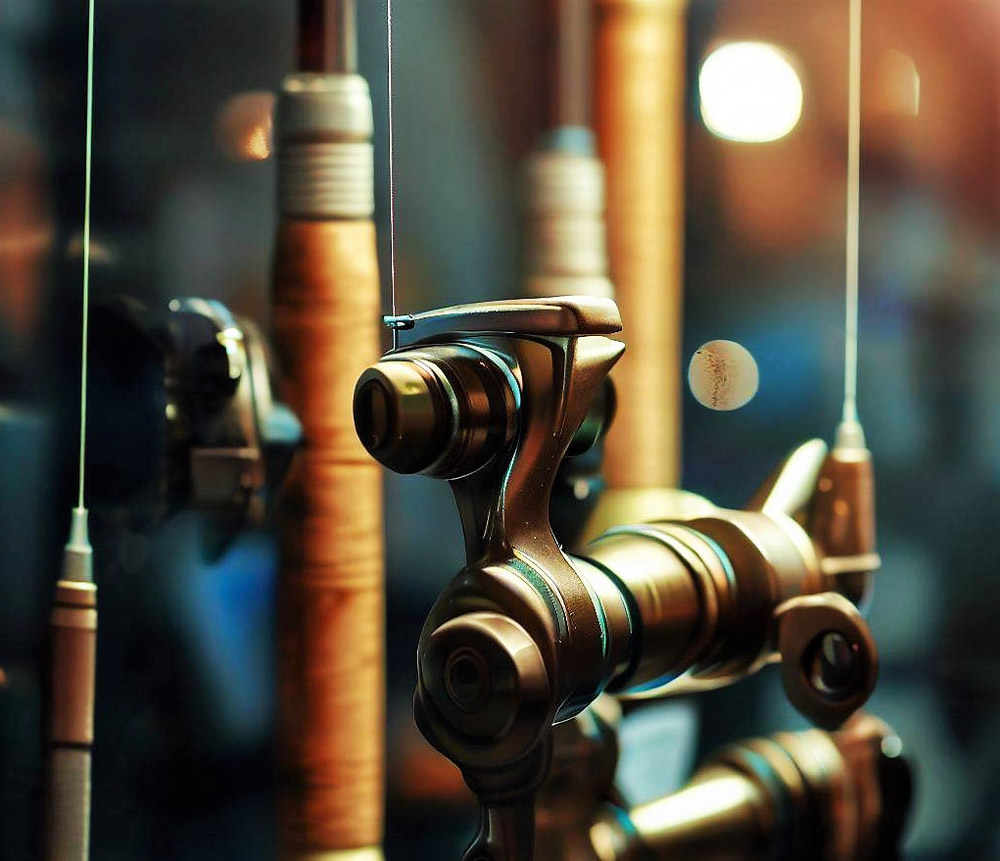 Unveiling the Plusinno Telescopic Fishing Rod, the first impression one gets is of a sleek, compact design that exudes elegance and convenience. Constructed from high-density 24-ton carbon fiber and E-Glass composite, this rod strikes the perfect balance between durability and sensitivity. It's capable of withstanding heavy loads up to 10 pounds, all while maintaining an impressively lightweight, ensuring less fatigue during extended fishing sessions.
The rod, when fully extended, comes in various lengths, from 5.91ft to 10.83ft depending on the model you choose. Its collapsible design means it can retract to a length of 17 to 26 inches, making it an ideal travel companion.
One of the standout features of the Plusinno rod is its comfortable anti-slip handle. The handle, made from high-quality EVA, provides a firm grip and enhances comfort, allowing for extended use without discomfort. The stainless-steel hooded reel seats are corrosion-resistant, adding an extra layer of durability, especially in saltwater conditions.
Many professional users laud the Plusinno Telescopic Fishing Rod for its versatility and resilience. They have reported impressive performance in a range of fishing environments, from calm lake waters to fast-flowing rivers, even during saltwater expeditions. The rod has been praised for its capacity to handle different types of fish species, including bass, trout, and catfish.
The rod's casting ability and sensitivity have also been complimented by many users. It is medium power and fast action means that it can cast long distances with accuracy, while the sensitive tip ensures you won't miss any nibbles from your aquatic adversaries.
The Plusinno Telescopic Fishing Rod truly shines when used in situations requiring portability and versatility. It's ideal for hiking trips, camping, and anytime storage space is at a premium. Its ability to handle different fish species, combined with its robust performance in a range of environments, makes it a valuable addition to any angler's gear collection.
🚩In conclusion, the Plusinno Telescopic Fishing Rod is a testament to the brand's dedication to producing quality, user-friendly fishing gear. Its portable design, strong performance, and versatile application make it a reliable companion for any fishing adventure. Stay with us as we pit this telescopic marvel against its competitors in the next section.
Battle of the Rods: Plusinno Telescopic Fishing Rod vs. The Competition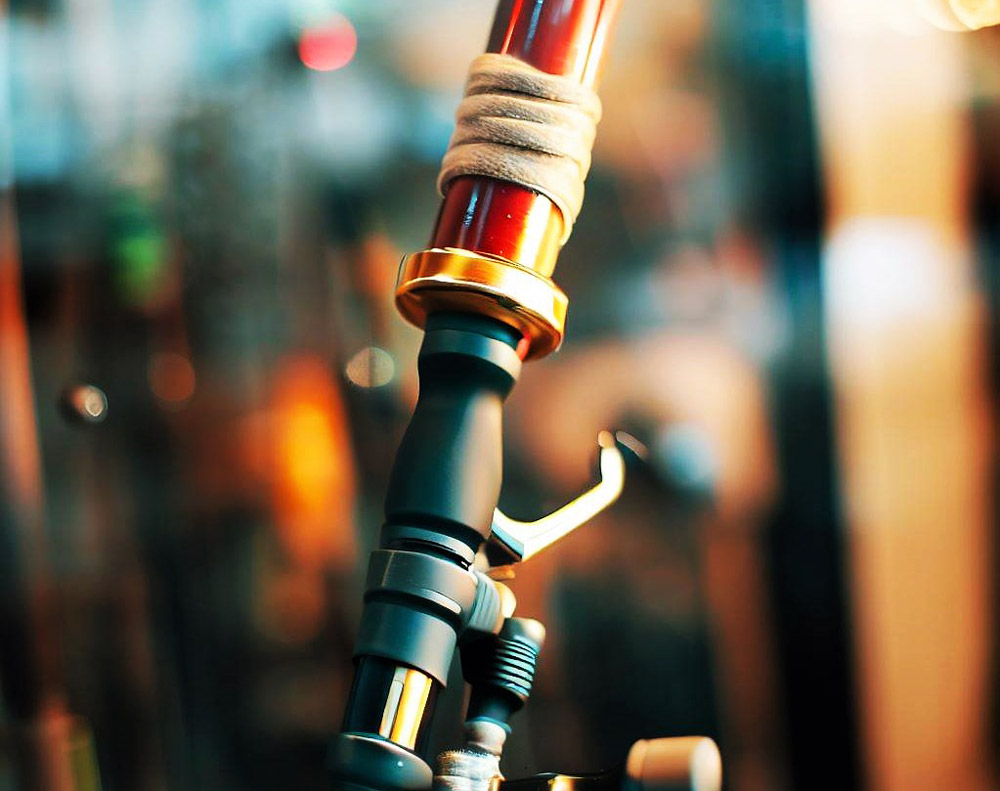 To understand the real worth of the Plusinno Telescopic Fishing Rod, it's essential to compare it with other popular models in the market. Let's take two other popular brands, the Sougayilang Telescopic Fishing Rod and the KastKing Blackhawk II Telescopic Fishing Rod, for comparison.
Sougayilang Telescopic Fishing Rod
This rod is a strong contender, known for its lightweight design and durability. It boasts a similar high-density carbon fiber construction, contributing to its excellent weight-to-strength ratio. However, some users have found the Sougayilang rod to lack a bit of flexibility compared to the Plusinno. Also, the comfort level of the handle is reported to be slightly inferior. Price-wise, it's comparable to the Plusinno, making the decision a matter of personal preference for the individual angler.
🔷Advantages: Lightweight, strong construction, affordable.
🔶Disadvantages: Slightly less flexible, inferior handle comfort.
KastKing Blackhawk II Telescopic Fishing Rod
The KastKing rod is notable for its innovative "Soloscopic Performance Technology," which promises to deliver a performance close to that of a one-piece fishing rod. The strength and durability are commendable. However, when it comes to portability, the Blackhawk II falls short, being bulkier and heavier in its collapsed state compared to the Plusinno. The KastKing rod also leans on the higher end of the price spectrum.
🔷Advantages: Strong and durable, innovative technology for better performance.
🔶Disadvantages: Less portable due to bulkier design, higher price.
Plusinno Telescopic Fishing Rod
In comparison, the Plusinno Telescopic Fishing Rod stands out for its impressive blend of durability, flexibility, and portability. It offers great value for its price, given its robust performance and comfortable handling. The minor downsides reported are that it might not offer the same level of performance as high-end (and higher-priced) telescopic rods, and the lack of variants in power options.
🔷Advantages: Highly portable, durable, great handle comfort, affordable price.
🔶Disadvantages: Performance might not match very high-end telescopic rods, limited power options.
🚩Ultimately, the choice boils down to individual angling requirements and personal preferences. The Plusinno rod impressively holds its own against its competitors, making it a worthwhile option for those seeking quality and value in their telescopic fishing rod.
Reeling It Right: Tips and Tricks for Using the Plusinno Telescopic Fishing Rod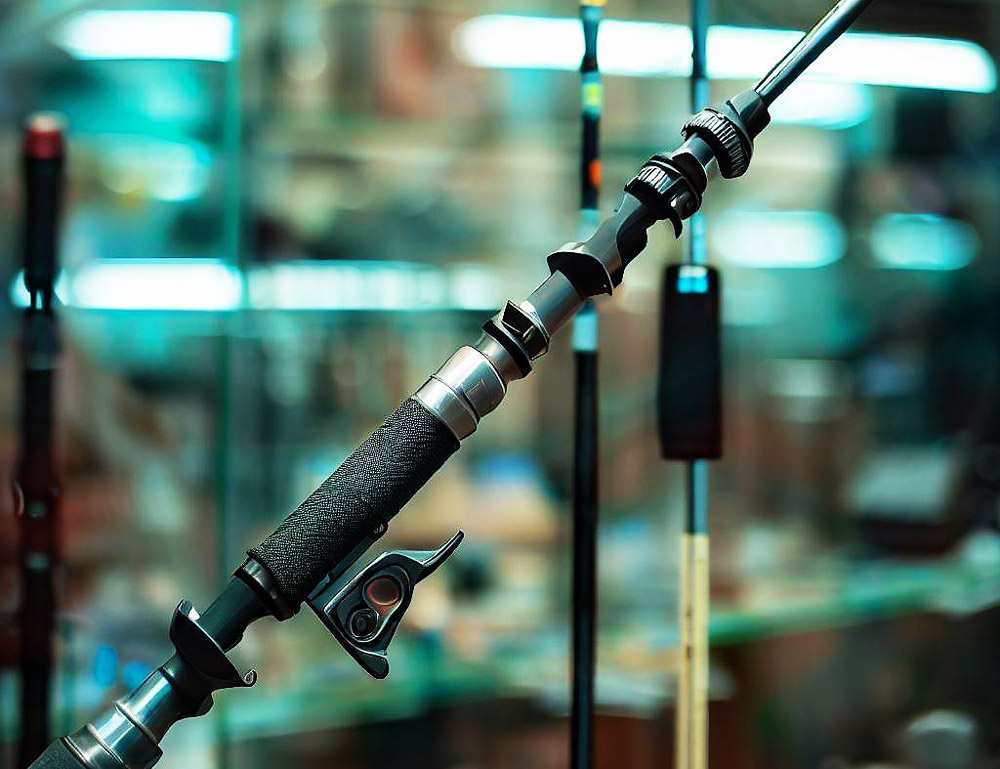 💠Making the most of your Plusinno Telescopic Fishing Rod goes beyond merely casting and reeling in. Here, we share some practical advice to help you maximize this rod's unique features and maintain its longevity:
Capitalize on Its Portability: The compact design of this rod is a major advantage. Ensure you're making the most of it by carrying it with you on trips where traditional rods would be cumbersome. It's perfect for backpacking trips, travel, and even as a backup rod in your car.
Handle with Care: Though it's designed to be sturdy and durable, it's important to handle your rod with care to maintain its condition. Extend and collapse the rod carefully, always starting from the tip and working your way down to avoid damage.
Regular Cleaning and Maintenance: After each fishing trip, especially in saltwater, rinse the rod with fresh water to prevent salt and grime build-up. Dry it thoroughly before collapsing it for storage to avoid rusting and keep it in top shape.
Use Suitable Line and Lures: Ensure that the line weight and lure you're using are suitable for the rod's specifications. Overloading the rod can lead to damage. The Plusinno is great for medium-weight fishing lines and is adept at handling a variety of lures.
Proper Storage: When not in use, store the rod in a cool, dry place away from direct sunlight. Excessive heat or cold can damage the rod materials over time.
💠There are also some common mistakes to avoid when using telescopic fishing rods, including the Plusinno:
Forcing the Sections Apart: Never pull the sections apart forcefully if they seem stuck. Instead, gently twist and pull to separate them.
Improper Collapsing: Always collapse the rod starting from the tip. Collapsing it in the wrong order could lead to damage.
Neglecting Regular Maintenance: Even if the rod isn't used frequently, regular maintenance is essential to keep it functional and prolong its lifespan.
🚩Remember, a fishing rod is as good as the care and maintenance it receives. Following these tips will ensure that your Plusinno Telescopic Fishing Rod remains a dependable partner in all your angling adventures.
Catching the Plusinno Telescopic Fishing Rod: A Purchase Guide
Acquiring the Plusinno Telescopic Fishing Rod is a relatively straightforward process. The rod is available on various online platforms, including the official Plusinno website and Amazon. However, if you prefer to check out the rod in person before making a purchase, you can visit physical sports goods stores or fishing equipment shops, as Plusinno products are commonly stocked due to their popularity.
The average price of the Plusinno Telescopic Fishing Rod ranges from around $40 to $60 depending on the specific model and length you opt for. Given the rod's impressive blend of durability, portability, and performance, it provides excellent value for money. It's an investment that pays off in the long run, particularly for those who love travel fishing or need a reliable backup rod.
Plusinno's return policy and warranty information are clearly laid out on their website. They offer a 30-day return policy for any products purchased directly from their site. In case of any defects or if the product does not meet your expectations, you can return it within this period. Plusinno also provides a 12-month warranty for their telescopic fishing rods, further demonstrating their commitment to customer satisfaction.
In terms of customer service, Plusinno shines with a reputation for being responsive and helpful. They provide a dedicated customer service team that you can contact via email or through their website. Whether you need assistance with a product, have questions, or require help with a return or warranty claim, Plusinno is there to assist.
🚩In conclusion, purchasing the Plusinno Telescopic Fishing Rod is a fairly simple task, and the value it offers makes it a worthy investment. Always remember to double-check the return policy and warranty information before making a purchase, to ensure a smooth and hassle-free buying experience.
FAQ: Unleash the Potential of PLUSINNO Telescopic Fishing Rod
🚩If you have additional questions, feel free to ask in the comment section or reach out to Plusinno's customer service for more detailed information.
Reeling It In: Final Verdict on the Plusinno Telescopic Fishing Rod
Over the course of this article, we've embarked on a comprehensive exploration of the Plusinno Telescopic Fishing Rod. We delved into the history of telescopic fishing rods, their advantages, and distinct features, and learned about the Plusinno brand and its reputation within the fishing community.
We examined the Plusinno Telescopic Fishing Rod in detail, highlighting its high-density carbon fiber and E-Glass composite construction, its portability, its comfortable anti-slip handle, and its robust performance in diverse fishing environments. We also compared it to other popular telescopic rods on the market, where Plusinno proved to hold its own impressively.
From a practical standpoint, we've covered how to maximize the utility of this rod, with advice on usage, maintenance, and pitfalls to avoid. We discussed where and how to buy the Plusinno rod, its price range, and the after-sales services that come with it.
Taking all these considerations into account, the Plusinno Telescopic Fishing Rod is a remarkable fishing tool that offers value, quality, and versatility. Despite minor cons such as the lack of power options, the rod's overall performance, affordability, and portability make it a standout choice.
The real test of a fishing rod, however, lies in its use. Therefore, we encourage you, the reader, to cast your own line with the Plusinno Telescopic Fishing Rod. Feel the grip, experience the cast, and gauge its performance firsthand. Whether you're a seasoned angler looking for a portable alternative or a beginner wanting a reliable rod, the Plusinno might just be the perfect fit.
🚩We invite you to share your experiences, tips, and feedback about this rod. Your insights not only enrich our fishing community but also assist others in making informed choices.
The Angler's Corner: Share Your Plusinno Experience
Now that you've read through our in-depth review, we're eager to hear your thoughts. The comment section below is your platform to share experiences, offer tips, ask questions, and engage in fruitful discussions about the Plusinno Telescopic Fishing Rod.
To kick off the conversation, consider answering some of these open-ended questions:
If you own a Plusinno Telescopic Fishing Rod, what's been your experience so far?
What specific features do you like or dislike, and why?
How would you compare the Plusinno rod with other telescopic rods you've used?
Do you have any tips or tricks that you've found useful when using this rod?
If you're considering buying a Plusinno rod, what are the deciding factors for you? Do you have any concerns or questions you'd like addressed?
🚩Remember, every fishing experience is unique, and your perspective can make all the difference. Let's reel in the wisdom and build a comprehensive resource for all things Plusinno. Cast your comments below!
Tags: #plusinno telescopic fishing rod / #plusinno telescopic fishing rod reviews / #plusinno telescopic fishing rod retractable fishing pole rods / #plusinno telescopic fishing rod with reel / #plusinno telescopic fishing rod brand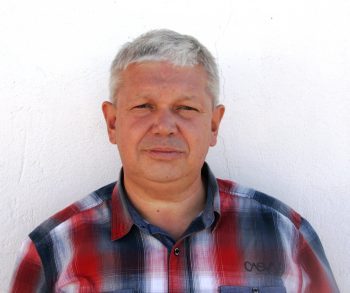 Sergio Smirnoff
Professional fisherman with 40+ years of experience.
Fishing and the ocean is a passion of my life. I am passionate about all kinds of sea fishing: fishing from the shore (spinning, float, baitcasting), from a boat, and spearfishing day and night.
I live in Tenerife (Canary Islands) for the last 10+ years and share my daily fishing experiences on my website. Many years of personal experience as a fisherman and the vast experience of my friends allow me to write professionally on any fishing topics (from choosing a flashlight and equipment to deep-sea fishing).
All of my advice is based on practical real-world experience and will be useful to both novice anglers and professionals.
Read more
about the author.
Affiliate Disclosure: FishReeler.com sometimes gets paid for listings, through sponsors or affiliate programs like Amazon, Ebay, Cabelas, Bass Pro Shop, Shimano, Daiwa, Rapala, Renn, Okuma, KastKing, etс. Clicking a link helps keep FishReeler.com free, at no extra cost to you!
About the author: Each article is verified by the fishing expert Sergio Smirnoff. The articles are written by professional and amateur fishermen with 20+ years of fishing experience.
Note: The views and opinions expressed in this article are those of the authors and do not necessarily reflect the official policy or position of any agency. The articles are for informational purposes only, share your opinions in the comments and join the fishing discussions, let's share our fishing experiences together!