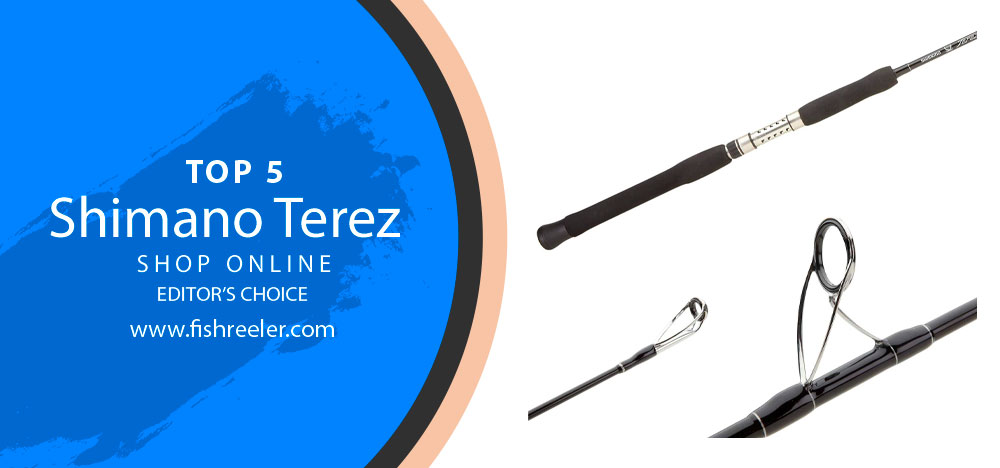 If you are just getting started with fishing, you quickly notice that it's required a lot of money to be invested here. Many rods, reels, and lines are expensive. This quickly amounts to several hundred dollars. Of course, you don't want to spend so much right away, especially at the beginning. This is where Shimano comes in. The traditional Japanese company offers a wide range of rods, reels, and accessories at affordable prices. In my guide, you will learn everything about Shimano Terez rods and the Shimano company.
| Image | Product | Brand | Link |
| --- | --- | --- | --- |
| | SHIMANO Terez SPN 72 H | SHIMANO | |
| | Terez CST Rail 72 XH | Terez | |
| | Rapala Terez 78 H Popper BLK | SHIMANO | |
| | SHIMANO Terez CST 70 MH | SHIMANO | |
| | Shimano Fishing Terez Kite Rod Blk Saltwater Kite [TZCKBLK] | SHIMANO | |
Key to the Model Numbers
Before getting to an overview of the individual models in the Shimano Terez series, you need to understand the model numbers. Each Shimano Terez rod has a specific set of letters. Each model is marked with TZ at the beginning. This lets you know that this is a Terez rod. Shimano Terez Spinning rods have the letter S while casting rods are marked with C. After the basic designations, you will see numbers that indicate the length of the rod itself. Also, the length can be preceded by other designations such as W (Waxwing), ST (Standup Trolling), R (Rail Casting).
Shimano Terez Specifications
The Terez series fishing rods are solid rods available in lengths from 6 foot 6 inches to 8 feet. They have fast or ultra-fast action, and their power ranges from super-heavy to medium-light. The rods are equipped with Fuji TK line guides, Alconite rings, EVA handles. They have a solid body and are made of TC4 material. The reel holder holds your reel securely in place and is made of aluminum. This material provides lightness, strength, and resistance to corrosion.
Features:
Construction: TC4 blank construction
Smallest diameter blank
Actions to fish Waxwing with PowerPro
Custom shaped grips
Fuji K-style frames
Fuji Alconite rings
The custom skeletonized aluminum reel seat
Our Selection 5 Best Shimano Terez Waxwing
Shimano knows how to convince many fishermen. At this stage, I would like to introduce several models of the Terez series in more detail. Maybe your suitable fishing rod is already here.
1# Shimano Terez Spinning Saltwater Fishing Rods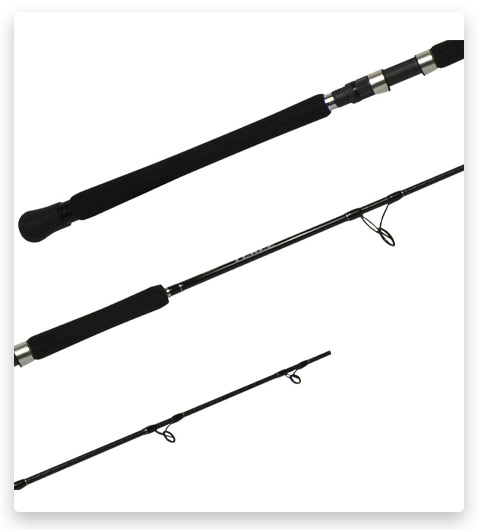 Many anglers point out that this rod offers decent quality for its price range. Here you will get excellent workmanship, flexibility in operation, and comfortable hand feeling. This Shimano Terez spinning rod has a Spiral X design. This increases the power of the rod several times. This construction consists of several layers. It has inner and outer layers of carbon tape and the middle layer consists of vertical fibers. This model is equipped with Fuji K-Frame aconite guides and a Fuji reel seat. This is one of the most powerful yet lightweight rods ever made by Shimano!
2# Terez Shimano Long Range Rail Rod 7'2″ XH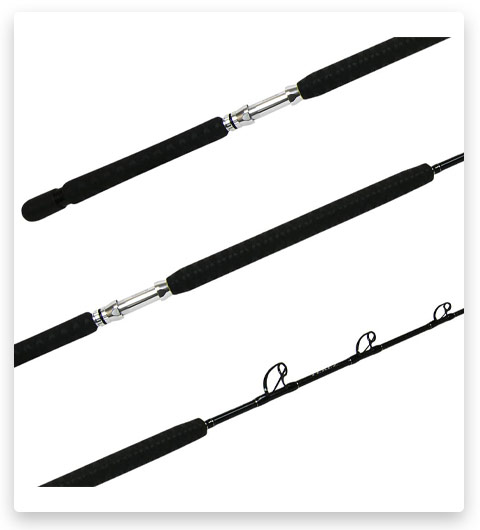 Basically, this rod is described as durable and inexpensive. It is praised for its very good workmanship and stability. The rod is just as popular for fishing zander as it is for eel. With some anglers, he could even handle a large catfish. It was released in 2019 and is now even stronger, lighter, and more refined. Now, this Shimano Terez spinning rod is even more suitable for use in seawater. This model features designs such as the Spiral-X and Hi-Power X. It is an extremely responsive rod that will handle aggressive fish. The aluminum reel seat provides a secure fit for your reel.
3# Shimano Terez Spinning Saltwater Fishing Rods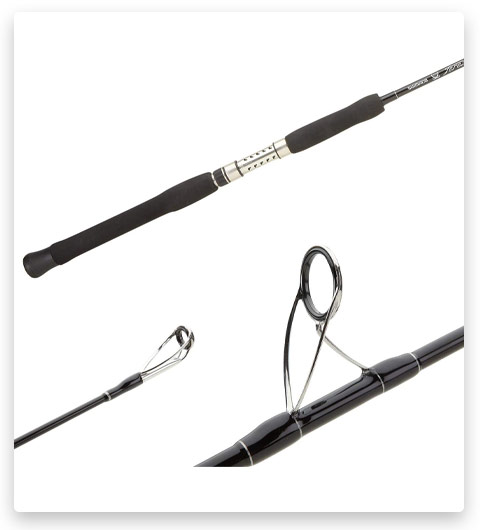 This is Shimano's top all-rounder for predatory fish. Possesses a blank with a moderate fast action, which is the optimal solution for fishing with tough braided lines. Spiral X technology reduces the twisting of the blank. This allows the rod to gradually distribute the load on the blank even in extreme situations. Hi-Power X technology reduces blank twists and increases rod power. The result is very powerful, rigid and lightweight blanks combined with incredible casting range. The spinning rod is equipped with a lightweight aluminum reel seat for perfect reel fixation and balance of the entire tackle. The handle is made of EVA material. The blank is equipped with ultra-light Fuji alconite guides.
4# Shimano Terez Casting Saltwater Fishing Rods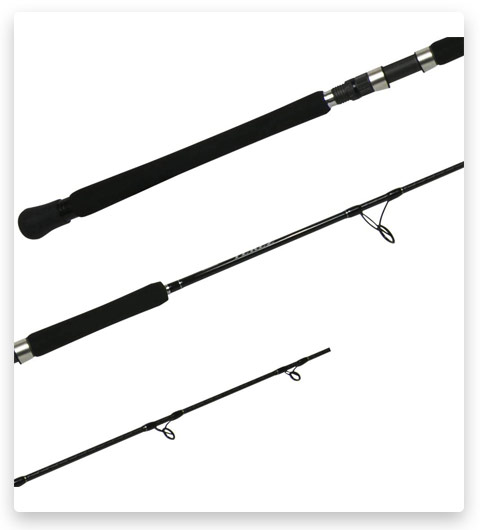 This is a top model that stands out for its lightness and durability. For its production, the most modern technologies of Shimano's experts are used. The blank is endowed with fast action and medium-heavy power. The proprietary carbon material is used for its manufacture. Spiral X technology is used to reduce twisting deformation. To increase power, the developers used the Hi-Power X method. Therefore, the blanks are very powerful, rigid, with minimal weight. Another important quality of them is the incredible casting range of any lures. For equipment, a Shimano ML-MH Fuji reel holder with perfect fixation is used. The guides are used by Fuji K-Frame Alconite. They weigh very little while being very durable.
5# Shimano Terez Kite Saltwater Fishing Rods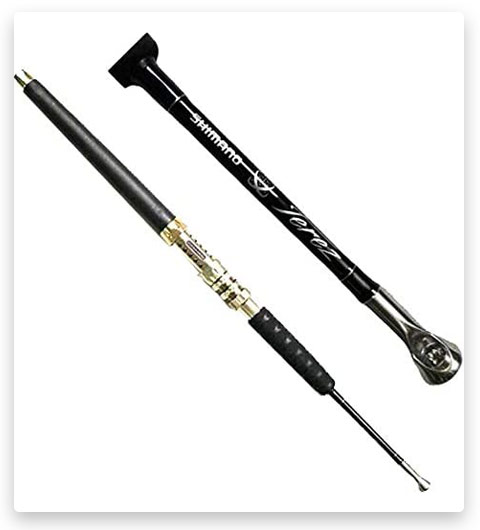 In this Shimano Terez spinning rod, you also get inexpensive Shimano quality with several advantages. One example is the gradual positioning of rings. This gives the core particularly stable casting properties. It also has good rigidity and stability, and many users like to use it for trout, perch, and carp fishing. This model features a Winthrop kite tip as well as a carbon slick-butt and glass blank for superior performance in all seasons.
Shimano Brand
Shimano has earned a worldwide reputation for her engineering and innovative solutions. Shimano is a company founded in 1921 in Japan. For the past fifty years, Shimano has been one of the largest manufacturers of bicycle equipment, as well as fishing and rowing equipment. Since 1971, Shimano's separate division, Shimano Adachi, has been launching the production of fishing rods and reels. Five years later, a series of compacted fiber-glass spinning rods and reels under the proud name Shimano GS was introduced to the world. Over the next ten years, designers and engineers collaborated to create the innovative Aero series reel, which broke all world records for casting distance. Now the Shimano company is a huge corporation, with a total staff of more than five thousand and branches in forty countries of the world. Especially the fact that in each country the catalogs are different since the types of fishing are also different.
Shimano Rods | Quality and Reliability
Shimano rods are manufactured using exclusive carbon technology, which makes the blanks especially light, strong, and highly reactive. Examples include Spiral-X and Hi-Power-X constructs. Carbon strips are placed inside and outside in tight spirals around the workpiece. This design prevents a phenomenon that often occurs on rods in the lower price segment such as blank twisting. This means that when casting, the rod twists, which means that speed is lost. This, in turn, affects all the characteristics of the rod such as casting distance, accuracy, traction, and handling.
Another feature is Tough Construction Power Carbon tips. This is a big difference between conventional all-carbon tips. The original structure of the pre-stretched low resin T-3500 fibers is maintained despite the bevel. This creates a particularly robust, burr-free construction that is very light, sensitive, and fast. When it comes to detecting sensitive bites, this top design is perfect.
The special sensitivity of Shimano rods is also due to the carbon monocoque. Carbon surrounds the cavity here. It not only allows for significant weight savings but also means that vibrations and bites are transferred to the last part of the rod. You perceive every movement and always have complete control.
In terms of material, Shimano primarily relies on HPC (High-Pressure Carbon) and XT500 LRC (Low Resin Carbon). A special feature of high-pressure coal is that it exerts strong pressure during the firing process. This distributes the resin evenly between the carbon fibers. In this way, any defects are reduced. The workpiece becomes particularly robust.
Where flexibility is important, Shimano uses low resin carbon. Less resin is used to bond carbon fibers. The result is particularly lightweight workpieces with high responsiveness. This is important for creating balanced rods with different effects. Last but not least, it uses bio-fibre, an organic fiber that combines with carbon fiber through the synthetic resin. It is used when it comes to lightweight workpieces with strong bones.
High-quality technologies – SDR, SteadyCast and more. Quality add-ons are also used for components. Here, for example, the fossil tree should be mentioned. It looks like a tree to the touch. It is produced by vacuum heating organic raw materials to a temperature of about 1000 degrees. The result is a material that is 100 times stronger than regular wood. It is also dirt-repellent in both fresh and saltwater.
Another feature is SDR (Shimano Dynamic Response). The rods have no hard or soft edge. This feature has the advantage that the bar is only bent in the direction it needs to be. When you throw and play, you benefit from more precision.
Continuous casting technology is also very popular. The spineless blank is created using a special manufacturing process that eliminates all lateral vibrations. The equipment is complemented by a pivot device, muscle loop, and SAS technology.
In addition, Shimano rods have many other features. The EVA split-grip handle fits your hand especially well, so you can fish without getting tired even on long fishing trips. Even in combat battles, the rod always fits well in the hand.
Like many other high-quality rod manufacturers, Shimano uses Funi-Alconite-K-Type guides. Their advantage is that they have a particularly smooth and hard surface. The line here can slide off easily without excessive friction. Even with a braided line, you can achieve maximum casting distance and minimum wear. The extra-strong Fuji reel seat rounds off the picture.
Conclusion
Shimano is a world-famous brand that has become popular all over the world and is very popular among anglers, athletes, and amateurs. The line of spinning rods has more than a hundred spinning rods and absolutely every angler can find and buy according to his preferences. In this article, I reviewed Shimano Terez rods that stand out for their superior performance and superior performance. Every fisherman should have a Shimano Terez Spinning Rod!
Tags: #shimano-terez / #shimano terez spinning rod / #shimano terez spinning / #shimano terez waxwing / #shimano terez rods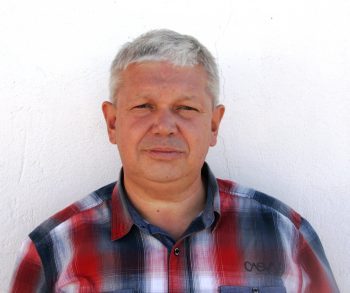 Sergio Smirnoff
Professional fisherman with 40+ years of experience.
Fishing and the ocean is a passion of my life. I am passionate about all kinds of sea fishing: fishing from the shore (spinning, float, baitcasting), from a boat, and spearfishing day and night.
I live in Tenerife (Canary Islands) for the last 10+ years and share my daily fishing experiences on my website. Many years of personal experience as a fisherman and the vast experience of my friends allow me to write professionally on any fishing topics (from choosing a flashlight and equipment to deep-sea fishing).
All of my advice is based on practical real-world experience and will be useful to both novice anglers and professionals.
Read more
about the author.
Affiliate Disclosure: FishReeler.com sometimes gets paid for listings, through sponsors or affiliate programs like Amazon, Ebay, Cabelas, Bass Pro Shop, Shimano, Daiwa, Rapala, Renn, Okuma, KastKing, etс. Clicking a link helps keep FishReeler.com free, at no extra cost to you!
About the author: Each article is verified by the fishing expert Sergio Smirnoff. The articles are written by professional and amateur fishermen with 20+ years of fishing experience.
Note: The views and opinions expressed in this article are those of the authors and do not necessarily reflect the official policy or position of any agency. The articles are for informational purposes only, share your opinions in the comments and join the fishing discussions, let's share our fishing experiences together!