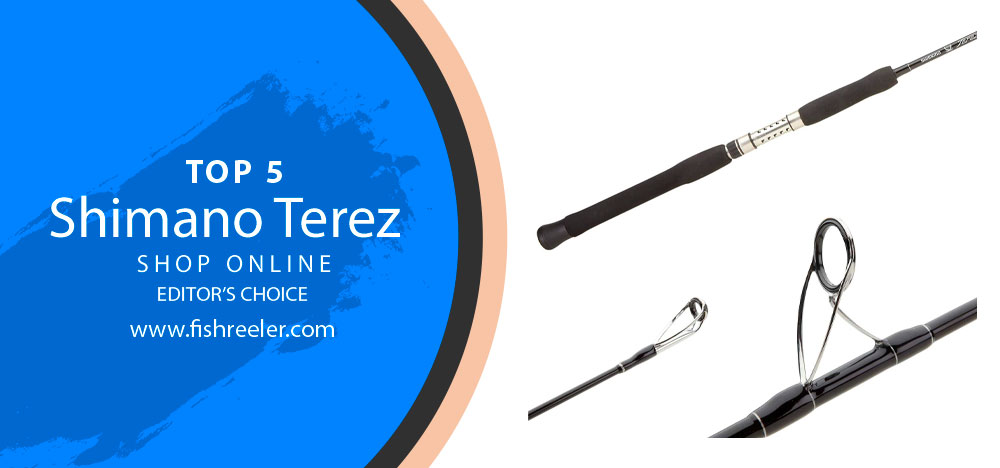 Unleashing the Angler's Dream: Why Shimano Terez Rods are a Must-Have
Quick Summary
If you're an angler looking to elevate your game, the Shimano Terez rods are a game-changer. Renowned for their
excellent build quality
,
high sensitivity
, and
impressive power-to-weight ratio
, these rods stand out in a crowded market. But what makes them a must-have in your angling arsenal?
With the Terez series, Shimano has created an array of versatile rods that cater to a broad range of fishing styles, from inshore angling to big game fishing. No matter your fishing preference, there's a Terez rod tailored to your needs. Whether you're battling offshore giants or scouting the shallows for bass, these rods deliver unparalleled performance.
One of the significant advantages of the Shimano Terez rods is their groundbreaking TC4 HM construction. This unique design provides you with an incredibly durable, yet surprisingly lightweight rod. Shimano has truly broken the mold with these rods, offering you a blend of strength and sensitivity that is hard to match.
The Terez series also boasts custom EVA grips for exceptional comfort during long fishing sessions, and high-quality reel seats for seamless and secure reel attachment. And let's not forget the distinctive, sleek design that sets these rods apart in terms of aesthetics.

Unveiling Excellence: A Deep Dive into Shimano Terez Rods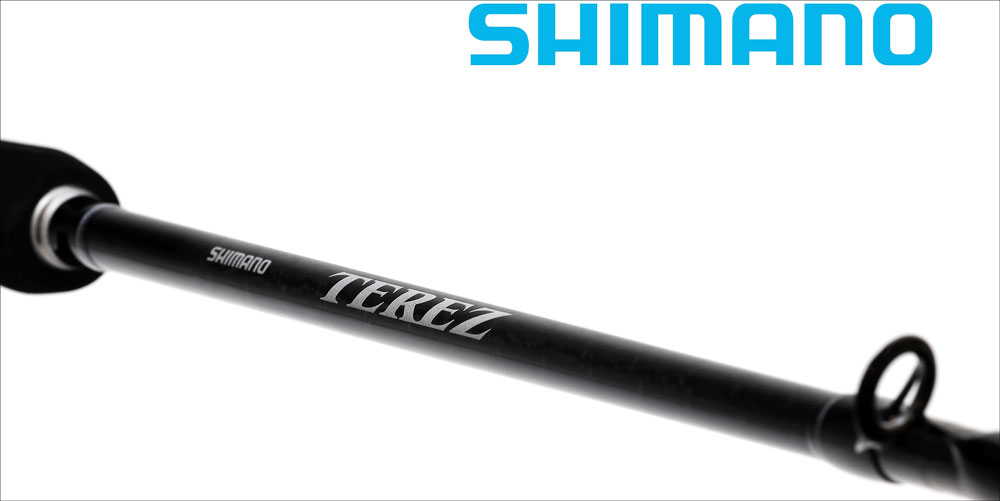 🎣 An Odyssey into the World of Fishing with Shimano
Welcome aboard, fellow anglers! If you're passionate about fishing and in search of equipment that pushes the boundaries of what's possible, you'll be familiar with Shimano. A titan in the industry, Shimano has been shaping the course of fishing gear innovation for nearly a century. A beacon of Japanese craftsmanship, this brand marries unrivaled technology and relentless creativity to deliver products that truly stand out.🏆
But there's one product line that particularly piques interest, shimmering like a prized catch in the vast Shimano seascape – the Shimano Terez series. 🌟
🚀 Shimano Terez Series: A New Wave in Angling Innovation
Designed to give every angler the edge, Shimano Terez rods are a testament to the brand's commitment to enhance the fishing experience. These rods don't just meet the standard – they set it. Whether you're battling offshore monsters or scouting freshwater for bass, there's a Terez rod crafted for your mission. 🎯
These rods are born from an innovative spirit, blending advanced materials with unique rod actions. The Terez series is one-of-a-kind in its use of Shimano's TC4 HM construction, which results in thinner, lighter, more powerful and incredibly durable rods. 🌊
But what truly sets the Shimano Terez rods apart is their versatility. Each model is carefully crafted to cater to different fishing styles, ranging from the heavy-duty power required for big game fishing to the finesse needed for lighter inshore pursuits.💪
This series, with its distinctive Pearl White and Black colors, is more than just eye-catching – it's a powerhouse of performance. Shimano Terez rods embrace both aesthetics and functionality, ensuring you have the right tool to conquer the waters. 🛠️🌊
Join us as we dive deeper into this exceptional series, exploring the design, performance, and versatility of Shimano Terez rods – your potential ally in an exhilarating angling journey. 🐠🎣🏞️🚤💨
🗝️ Decoding the Model Numbers: Your Guide to the Shimano Terez Series
Understanding the Shimano Terez series involves a bit more than just knowing the different models. Let's dive into the nitty-gritty – the model numbers. Each rod in this series carries a unique set of letters and numbers, acting as a code to describe the features of that particular model. 🧩🔍
Start by noticing the initial 'TZ' at the beginning of every model number. This is the clear signpost indicating that you're indeed looking at a rod from the illustrious Shimano Terez series. 🏷️✅
Following the 'TZ', you'll see either an 'S' or 'C'. The 'S' here stands for Spinning rods, while 'C' signifies Casting rods – your first hint about the rod's style and intended use. 🎣🅰️🅱️
Next up, there's a series of numbers. These digits aren't random – they provide key information about the rod's length. Knowing the length can help you understand the rod's suitability for different fishing environments and styles. 📏🌊
In some cases, you'll find additional letters before the length indication. For instance, 'W' stands for Waxwing, 'ST' represents Standup Trolling, and 'R' means Rail Casting. These letters give you insights into the specific design or purpose of the rod, helping you make the most informed choice for your fishing adventures. 🎣🏞️
Unraveling this code helps you get to know the Shimano Terez series better, so you can pick the perfect rod for your angling needs. Consider this your secret decoder ring, unlocking the hidden meanings behind the model numbers! 🔓🌟
🔎 Diving into the Details: Shimano Terez Rod Specifications
The Shimano Terez rods bring together a potent combination of superior construction and high-end components. These rods are robust and versatile, ranging in lengths from 6 foot 6 inches all the way to 8 feet. They are designed to provide fast or even ultra-fast action, making them responsive and powerful for a diverse range of fishing applications. 🎣⚡
As for power, Shimano Terez rods cover a broad spectrum – from super-heavy for your big game pursuits to medium-light for those delicate, finesse fishing scenarios. They cater to every angler's needs, whether you're looking for brute strength or delicate precision. 💪🎯
Let's delve deeper into the specifics. The Terez rods come equipped with Fuji TK line guides, which ensure smooth line flow for optimal casting performance. Complementing these guides are Alconite rings that offer superior durability and friction reduction. Your fishing line glides effortlessly on these rings, enhancing your overall fishing experience. 🌌🔄
Shimano has chosen EVA for the handles of Terez rods. This material is known for its excellent grip, durability, and comfort, enhancing your control and reducing fatigue during long fishing sessions. 🖐️😌
When it comes to the rod's construction, the TC4 material stands out. This solid material forms the core of the Terez rods, ensuring a lightweight yet sturdy body that can withstand rigorous angling demands.
Holding it all together is the reel seat, made from custom skeletonized aluminum. It not only secures your reel firmly but also adds an element of corrosion resistance, strength, and a touch of class to the rod's overall aesthetic. 💺🔒
Key Features at a glance:
Rod Body: Crafted with TC4 blank construction
Miniature Blank Diameter: For lightweight and optimal performance
Action Variety: Perfect for fishing Waxwing with PowerPro
Grips: Custom shaped for comfort and control
Line Guides: Fuji K-style frames for smooth line flow
Rings: Fuji Alconite rings for reduced friction
Reel Seat: Custom skeletonized aluminum for secure reel fit and enhanced durability
🔶Now that we've broken down the specifications, it's clear to see how Shimano Terez rods are built for performance, comfort, and longevity. 👌✨
🎣 Shimano Terez Rods: An Overview that Captures the Heart of Anglers
Once you set eyes on the Shimano Terez series, you're bound to be hooked. But what's beneath the surface is even more impressive. Let's dive into an overview of the series and understand why it's become a favorite in the angling community. 🚀🌊
💼 The Shimano Terez Collection: Unveiling a Treasure Trove
At the heart of the Terez series are various models that cater to the diverse needs of anglers worldwide. The Shimano Terez lineup includes:
Terez Spinning Rods: Perfect for inshore and medium-heavy offshore fishing. Known for their sensitivity, balance, and unparalleled power-to-weight ratio. 🎣
Terez Conventional Rods: The choice for the offshore enthusiast looking to tackle big game. Sturdy and tough, they are ready to take on the challenge of the high seas. 🌊
Terez Waxwing Casting Rods: Specifically designed for use with Shimano's Waxwing system to target species like yellowtail and stripers. Known for their power, durability, and exceptional casting. 🐠
Each rod features Shimano's exclusive TC4 blank construction, Alps or Pac Bay reel seats, and custom EVA grips, setting new standards in the world of fishing gear. ⚙️🔝
🐟 Shimano Terez Rods: Tailored for Every Fishing Style
What truly makes the Shimano Terez series a prized catch is its ability to cater to various fishing styles and conditions.
Offshore Angling: With models crafted for big game fishing, you'll find the power and strength you need to wrestle with the biggest catches. Terez Conventional Rods are your perfect partner for this. 🦈💪
Inshore Fishing: Terez Spinning Rods are a great choice for inshore anglers looking for lightweight, highly responsive rods that can handle diverse species and conditions. 🐟🎣
Casting: Whether you're surf casting or using the Waxwing system, there's a Terez rod designed for your casting needs, ensuring smooth and long-distance casts. 🏖️🕊️
🔶No matter what kind of angling adventure you have in mind, Shimano Terez rods are designed to elevate your experience, merging power, precision, and performance in every cast. So let's prepare to explore these fascinating rods in more depth, unearthing their design and construction that make them such a formidable force in the angling world! 🚀🎯
🎦Video YouTube official channel: Shimano Terez Rods – IN ACTION
Our Selection 5 Best Shimano Terez Waxwing
The Shimano Terez rods offer a rare fusion of design ingenuity, top-notch materials, and cutting-edge technology. They're not just a tool, but a trusted companion that can transform your angling experience. Invest in a Shimano Terez rod, and you're not just buying a fishing rod; you're investing in a legacy of excellence and a future of incredible fishing adventures. Shimano knows how to convince many fishermen. At this stage, I would like to introduce several models of the Terez series in more detail. Maybe your suitable fishing rod is already here.
| Image | Product | Brand | Link |
| --- | --- | --- | --- |
| | SHIMANO Terez SPN 72 H | SHIMANO | |
| | Terez CST Rail 72 XH | Terez | |
| | Rapala Terez 78 H Popper BLK | SHIMANO | |
| | SHIMANO Terez CST 70 MH | SHIMANO | |
| | Shimano Fishing Terez Kite Rod Blk Saltwater Kite [TZCKBLK] | SHIMANO | |
1# Shimano Terez Spinning Saltwater Fishing Rods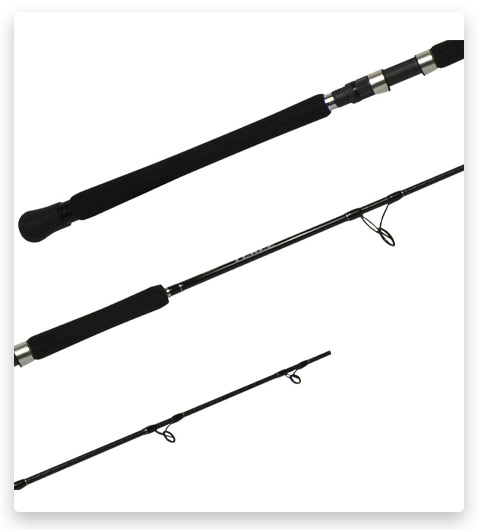 Many anglers point out that this rod offers decent quality for its price range. Here you will get excellent workmanship, flexibility in operation, and comfortable hand feeling. This Shimano Terez spinning rod has a Spiral X design. This increases the power of the rod several times. This construction consists of several layers. It has inner and outer layers of carbon tape and the middle layer consists of vertical fibers. This model is equipped with Fuji K-Frame aconite guides and a Fuji reel seat. This is one of the most powerful yet lightweight rods ever made by Shimano!
2# Terez Shimano Long Range Rail Rod 7'2″ XH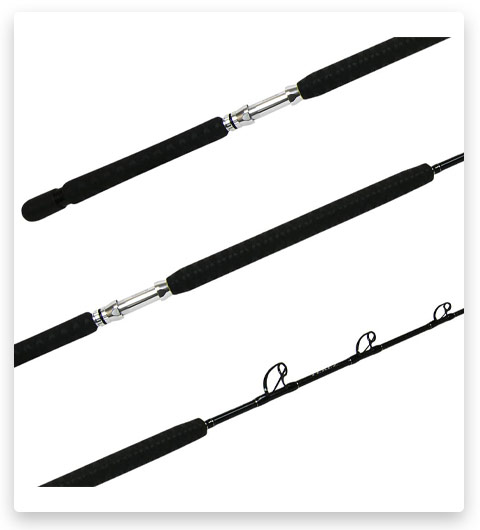 Basically, this rod is described as durable and inexpensive. It is praised for its very good workmanship and stability. The rod is just as popular for fishing zander as it is for eel. With some anglers, he could even handle a large catfish. It was released in 2019 and is now even stronger, lighter, and more refined. Now, this Shimano Terez spinning rod is even more suitable for use in seawater. This model features designs such as the Spiral-X and Hi-Power X. It is an extremely responsive rod that will handle aggressive fish. The aluminum reel seat provides a secure fit for your reel.
3# Shimano Terez Spinning Saltwater Fishing Rods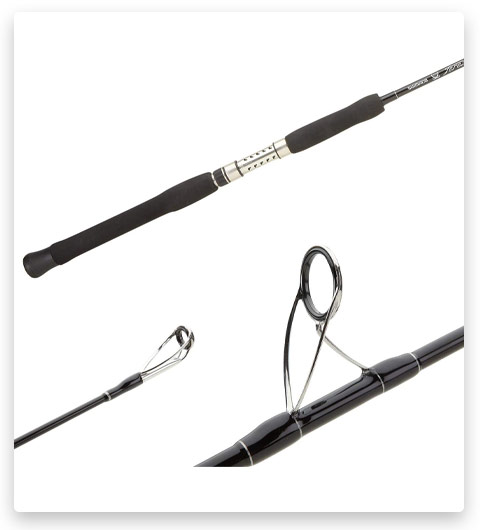 This is Shimano's top all-rounder for predatory fish. Possesses a blank with a moderate fast action, which is the optimal solution for fishing with tough braided lines. Spiral X technology reduces the twisting of the blank. This allows the rod to gradually distribute the load on the blank even in extreme situations. Hi-Power X technology reduces blank twists and increases rod power. The result is very powerful, rigid and lightweight blanks combined with incredible casting range. The spinning rod is equipped with a lightweight aluminum reel seat for perfect reel fixation and balance of the entire tackle. The handle is made of EVA material. The blank is equipped with ultra-light Fuji alconite guides.
4# Shimano Terez Casting Saltwater Fishing Rods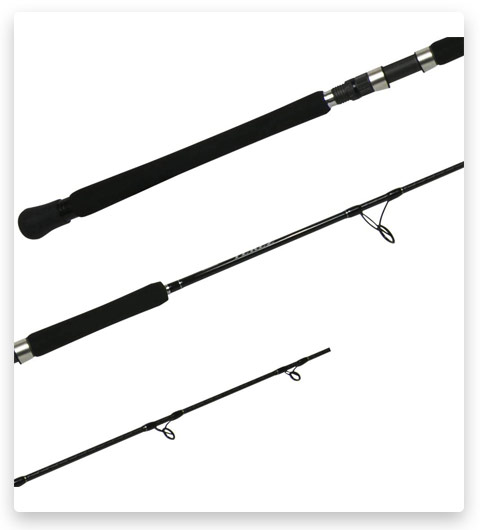 This is a top model that stands out for its lightness and durability. For its production, the most modern technologies of Shimano's experts are used. The blank is endowed with fast action and medium-heavy power. The proprietary carbon material is used for its manufacture. Spiral X technology is used to reduce twisting deformation. To increase power, the developers used the Hi-Power X method. Therefore, the blanks are very powerful, rigid, with minimal weight. Another important quality of them is the incredible casting range of any lures. For equipment, a Shimano ML-MH Fuji reel holder with perfect fixation is used. The guides are used by Fuji K-Frame Alconite. They weigh very little while being very durable.
5# Shimano Terez Kite Saltwater Fishing Rods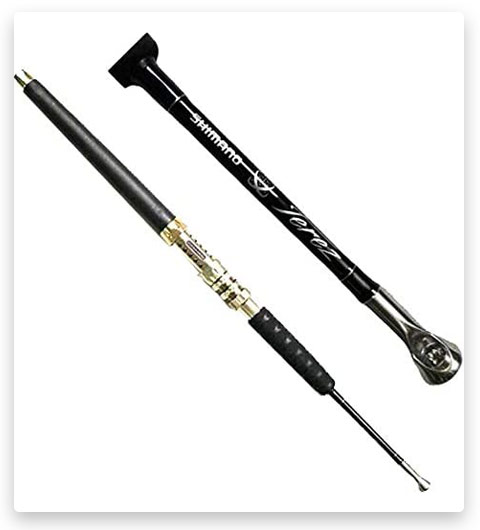 In this Shimano Terez spinning rod, you also get inexpensive Shimano quality with several advantages. One example is the gradual positioning of rings. This gives the core particularly stable casting properties. It also has good rigidity and stability, and many users like to use it for trout, perch, and carp fishing. This model features a Winthrop kite tip as well as a carbon slick-butt and glass blank for superior performance in all seasons.
Unveiling the Shimano Promise: Quality and Innovation at Its Best 🌟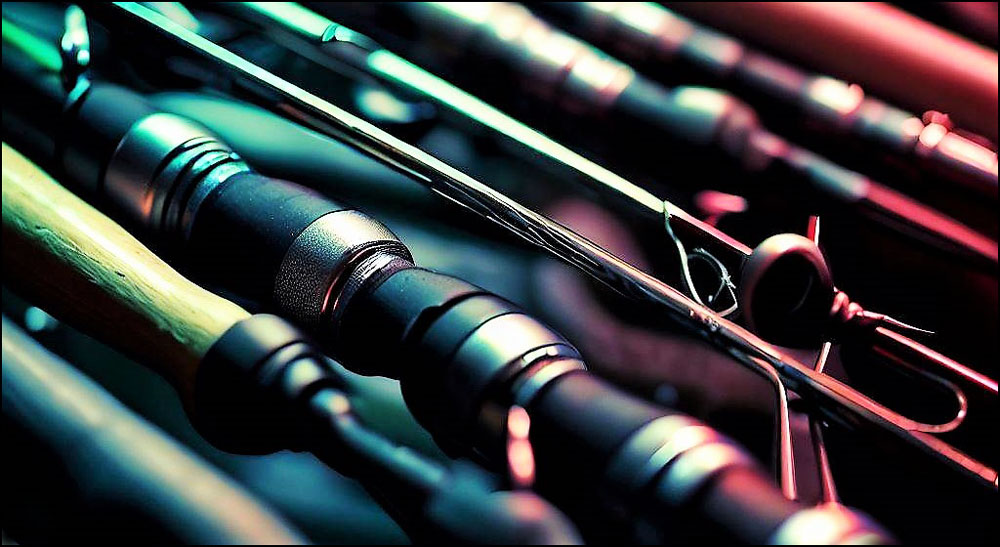 Shimano rods showcase the marvels of modern engineering, utilizing proprietary carbon technology that revolutionizes the way you fish. The blanks are extraordinarily lightweight, durable, and highly responsive, a testament to Shimano's Spiral-X and Hi-Power-X constructs. By layering carbon strips both inside and outside in tight spirals around the blank, Shimano effectively counters the common issues of blank twisting often observed in lower-end rods. This thoughtful design ensures maximum speed while casting and positively influences casting distance, accuracy, traction, and handling. 🌀🎣
At the tip of the Shimano rods, you'll find Tough Construction Power Carbon Tips. These aren't your conventional all-carbon tips. The unique structure retains the pre-stretched low-resin T-3500 fibers despite beveling, resulting in an extremely robust, smooth, lightweight, sensitive, and quick tip – perfect for identifying even the most subtle bites. 🚀💥
Shimano's exclusive carbon monocoque design further enhances the rod's sensitivity. Here, the carbon forms a shell around the blank's hollow portion, achieving significant weight reduction and offering heightened vibration and bite detection. This design ensures you stay in control and never miss a bite! 🐠🔔
When it comes to materials, Shimano stands out with its use of HPC (High-Pressure Carbon) and XT500 LRC (Low Resin Carbon). The high-pressure carbon undergoes immense pressure during firing, which allows for an even distribution of resin between the carbon fibers. This process minimizes any defects, resulting in a sturdier rod. For flexibility, Shimano employs low-resin carbon that uses less resin for binding the carbon fibers, resulting in lighter, more responsive blanks. 🎈⚖️
Bio-fibre also plays a significant role in Shimano rods. This organic fiber combines with carbon fiber through synthetic resin to create lightweight, yet robust blanks.
In terms of enhancements, Shimano boasts a plethora of high-quality technologies, such as SDR (Shimano Dynamic Response), SteadyCast, and many more. The rods feature a uniform bend without any hard or soft spots, which allows precise control when casting and retrieving. With Shimano's continuous casting technology, the rods are devoid of lateral vibrations for smoother performance. 🔄⚡
Additionally, Shimano rods come with premium components such as the fossil tree, a material derived from organic raw materials that's 100 times stronger than regular wood. The rods also sport an EVA split-grip handle, offering comfortable and fatigue-free handling even on extended fishing sessions. 🌳🤲
Shimano, like many other top-tier rod manufacturers, uses Fuji-Alconite-K-Type guides. They provide a smooth, hard surface that allows the line to glide off effortlessly, reducing friction and ensuring maximum casting distance and minimal wear, even with braided lines. The sturdy Fuji reel seat completes the impeccable design. 🌈🔄
🔶As we dissect the design and features of Shimano rods, it's evident that Shimano doesn't compromise on quality or innovation, providing you with a high-performance fishing companion that stands the test of time. 🏆🕰️
🎣 The Design & Construction of Shimano Terez Rods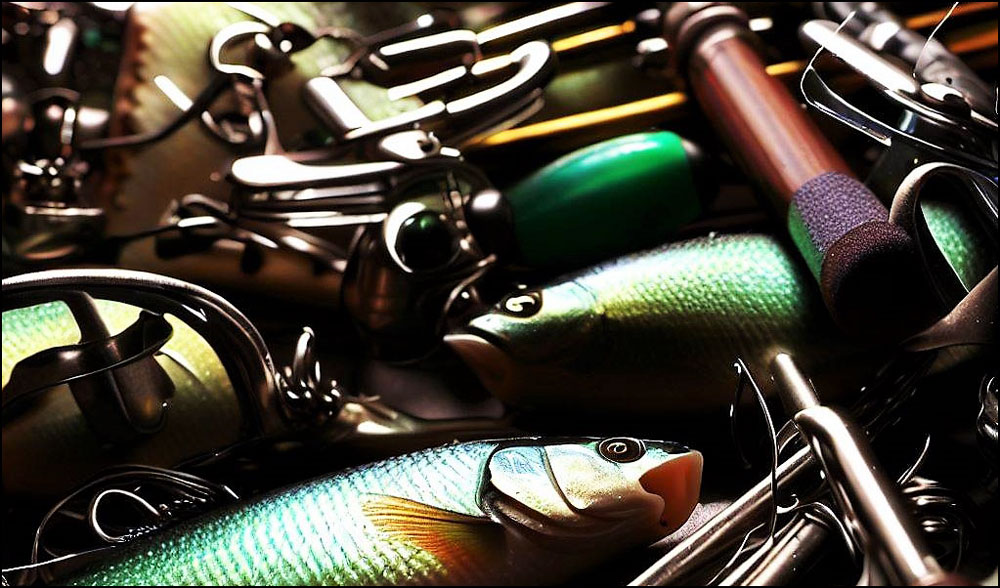 Let's cast our gaze deeper into the Shimano Terez series. By understanding its design and construction, we can truly appreciate the intricate craftsmanship that sets these rods apart. 🏗️🎨
💡 The Design Philosophy: Merging Art with Angling
Shimano believes that a fishing rod should not just be a tool, but an extension of the angler's will. With this philosophy, they have sculpted the Terez rods, combining cutting-edge technology with thoughtful design. The result is a series that's as pleasing to the eye as it is powerful in the hand. 🖌️🎣
At the core of each Terez rod is Shimano's proprietary TC4 HM construction. This stands for 'High Modulus TC4', signifying the use of a high-modulus carbon fiber material in the rod blank. This construction offers a unique blend of responsiveness and power, ensuring you can feel the slightest nibble, yet hold your ground when battling a big catch. 💪🦈
🏗️ Building Brilliance: Understanding the Terez Construction
The rod blank in the Terez series is a blend of advanced carbon fibers, creating a rod that is extremely lightweight, yet incredibly strong. This TC4 HM construction uses an inner and outer spiral of carbon tape sandwiching a double inner layer of T Glass. This innovative composition leads to a thinner rod that is more robust and durable. 🌟🛡️
The series also features top-of-the-line Alps or Pac Bay reel seats, depending on the model, ensuring a secure fit for your reel. Custom EVA grips adorn the handle, designed not just for comfort, but also for a firm grip even in wet conditions. Each detail in the Terez series echoes Shimano's commitment to quality and performance. ⚙️💖
⚖️ The Powerhouse Trio: Durability, Sensitivity, and Lightness
How does this design philosophy translate to actual rod performance? In three remarkable ways:
Durability: The TC4 HM construction ensures a rod that can withstand the strain of big game fishing and the harsh elements of the sea. These rods are built to last. 💪🌊
Sensitivity: Despite their strength, Terez rods don't compromise on sensitivity. The high-modulus carbon fiber construction ensures you feel every nibble and tug. 🎣🔔
Lightness: Even with all this power and sensitivity, Terez rods are lightweight. This combination allows for more comfortable and controlled handling, meaning you can fish longer with less fatigue. 🦅🍃
Through the blend of thoughtful design and advanced construction, Shimano Terez rods truly shine as an embodiment of Shimano's innovative spirit. This is not just a fishing rod; it's a testament to Shimano's commitment to enhance the angling experience, setting new standards for what a fishing rod can achieve. Discover the brilliance of the Shimano Terez rods today, and embark on a fishing journey like no other! 🌅🚀
🌊 Power Meets Precision: Performance & Versatility of Shimano Terez Rods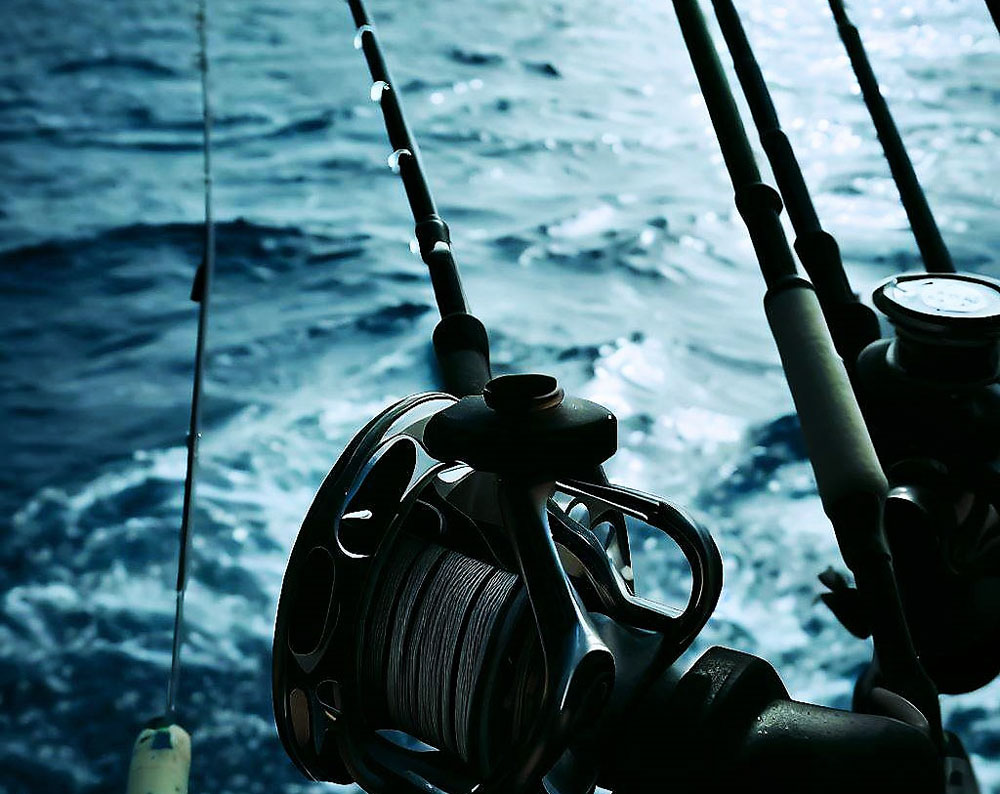 When it comes to performance and versatility, Shimano Terez rods deliver beyond expectations. Regardless of the fishing condition or style, Terez rods shine as true game-changers. Let's dive into how these rods conquer different angling scenarios. 🏆🎣
⚡ Showcasing Excellence: Terez Rods in Different Conditions
Whether you're offshore wrestling with a marlin or casting from the surf for stripers, Terez rods offer unparalleled performance. Here's how:
Offshore Fishing: The Terez series excels in offshore conditions. Designed to handle the strain of big game fishing, these rods are built tough. Their robust construction and high power-to-weight ratio ensure that they're up to the challenge of the deep sea. 💪🌊
Inshore Fishing: For the inshore angler, Terez rods bring superior sensitivity, essential for detecting those subtle bites. Their lightweight design makes them ideal for long fishing sessions, offering comfort without compromising on power. 🎣🏞️
Surf Casting: If you're a fan of surf casting, Terez rods are your reliable partners. They offer long casting distance, and their sturdy build can withstand the rigors of casting heavy lures. They're designed to offer excellent control, helping you place your bait exactly where you want it. 🏖️🚀
🔄 Versatility Unmatched: Terez Rods across Fishing Styles
One of the standout qualities of the Shimano Terez series is their versatility. No matter your preferred fishing style, there's a Terez rod built for you:
Spinning: The Terez Spinning Rods offer excellent versatility, allowing you to target a range of species in different conditions. Their design offers incredible sensitivity and control, critical for spinning applications. 🔄🐟
Baitcasting: Terez Conventional Rods are a baitcaster's dream. They're designed for the angler who requires more power and control, especially when targeting larger fish species. They also work exceptionally well with heavy lures and lines. 🎯🦈
🔶The Shimano Terez rods are more than just fishing rods; they are a testament to the marriage of power, performance, and versatility. They are your trusted companions, ready to adapt and overcome whatever fishing situation you find yourself in. Experience the art of angling at its finest with the Shimano Terez rods today. Let the Terez rods help you cast better, catch bigger, and fish longer! 🚀🏆
🎣 A Journey Like No Other: The Shimano Terez Experience
There's nothing like the firsthand experience of using a Terez rod to truly understand its value. Here are some personal insights from countless hours spent on the water with these remarkable fishing rods. 💡🚀
💎 Unearthing the Gems: Strengths of the Terez Rods
From my earliest encounter with Shimano Terez rods, it became evident that these were no ordinary fishing rods. Their unique blend of power, sensitivity, and lightness set them apart from the crowd. I found myself able to fish for longer periods, thanks to their lightweight construction. The sensitivity was exceptional, allowing me to feel even the slightest nibble on my bait. As for power, I was amazed at the strength these rods could muster when up against a big catch. 🎣💪
🌩️ Weathering the Storm: Any Potential Weaknesses
As with all gear, there can be areas of improvement. Some may argue that the price point of Terez rods could be a deterrent for some anglers. However, it's important to note that with Terez rods, you're investing in a premium quality rod that's built to last. It's an investment in your fishing future. And in my experience, every dollar spent has been worth the performance and durability these rods provide. 💰⚖️
🔬 A Cut Above the Rest: Comparing Terez Rods to Other Brands
Having fished with numerous rods from various brands, I can confidently say that Shimano Terez rods are a cut above the rest. Their versatility across different fishing styles and conditions is unmatched. They perform excellently whether I'm offshore, inshore, or surf casting. Compared to other rods, their responsiveness, power, and comfort have often given me the upper hand when fishing. 🎣🥇
🌟 Unique Encounters: Highlighting the Rod's Capabilities
One of the most memorable experiences I had with a Shimano Terez rod was during an offshore trip. I was battling a sizable kingfish. Despite the fish's strength and constant diving, the rod performed incredibly well. The power of the rod was evident as I worked the fish closer to the boat. But what truly stood out was the sensitivity I still had through the rod. I could feel every movement the kingfish made, allowing me to react accordingly and eventually land it. This experience underscored for me how Shimano Terez rods have managed to brilliantly balance power and sensitivity. 🐟🏆
🔶In conclusion, Shimano Terez rods offer an outstanding angling experience. From their design and construction to their performance and versatility, they redefine what a fishing rod can be. Experience the difference today, and take your fishing adventures to new heights with Shimano Terez rods! 🌈🚀
🧹 Keep it Prime: Maintenance & Care for Your Shimano Terez Rods
Like any piece of equipment, your Shimano Terez rod will offer the best performance and longevity with regular and appropriate care. Let's go through some practical tips to ensure your rod stays in top-notch condition. 🧰🔧
🚿 Regular Cleaning: The First Step to Longevity
After each fishing trip, especially those in saltwater environments, it's crucial to clean your Terez rod. Here's a simple step-by-step guide:
Rinse the rod with fresh water to remove any salt, sand, or dirt. Use a soft cloth and be gentle to avoid damaging the rod or its components. 🚿🧽
Dry the rod thoroughly. It's best to let it air dry, but if necessary, gently pat it down with a clean, dry towel. 🌤️🧺
Once dry, lightly apply a silicone-based spray to the rod's surface. This protects the rod and maintains its shine. But remember, avoid spraying directly onto the grip or the reel seat to prevent them from becoming slippery. 🎣💦
🔒 Safe Storage: Protect Your Rod
Storing your Terez rod correctly is key to preserving its life and performance:
Use a rod cover or sleeve: This protects your rod from dust and scratches during storage or transportation. 🛡️👝
Store vertically: If possible, store your Terez rod vertically to avoid any bending or warping over time. You can use rod racks or stands for this purpose. 🏢📏
Avoid extreme temperatures: Try to store your rod in a place that doesn't experience extreme temperature changes. This could lead to the materials in the rod expanding or contracting, which could damage it. ❄️🔥
🛠️ Regular Checks: Prevention is Better than Cure
Regularly inspect your rod for any signs of damage. Look for cracks, chips, or any loose components. If you find any issue, it's best to get it repaired immediately to prevent further damage. 👀🔍
📘 Manufacturer's Suggestions: Shimano's Advice
Shimano recommends cleaning the rod with a mild detergent and warm water, followed by a thorough rinse. For storage, they advise keeping the rod in a dry, cool place away from direct sunlight. If the rod gets wet during a fishing trip, they suggest allowing it to dry completely before storage. Following these simple tips will go a long way in preserving the life and performance of your Terez rod. 📚💡
🔶Remember, your Shimano Terez rod is a valuable investment. Proper care and maintenance not only ensure it stays in optimal condition but also prolongs its life, making every fishing trip an unforgettable experience. So take care of your Terez rod, and it will take care of you on the water. 🌅🎣
👥 Who is the Shimano Terez Rod for? Unraveling the Ideal Users
The Shimano Terez rod series shines brightly, but who exactly can benefit most from these impressive rods? Let's take a closer look and answer that burning question. 🎣💡
🚀 Perfect for Beginners: An Easy Starting Point
If you're new to the world of fishing, the Shimano Terez rods could be an excellent choice. Why? They're lightweight and comfortable to handle, which makes them ideal for those learning to cast and reel. Additionally, their responsiveness provides great feedback, making it easier for beginners to understand when they have a bite. 🐠🎣
🏅 A Seasoned Angler's Dream: Taking Skills to the Next Level
Seasoned anglers can also significantly benefit from Shimano Terez rods. Their robust build and exceptional versatility allow experienced anglers to take on a wider range of fishing styles and conditions. Whether you're fighting a strong offshore current or casting in the surf, these rods will deliver outstanding performance. 🌊🎯
🐟 Catering to Different Fishing Styles: Versatility at Its Best
The Shimano Terez rods are all about versatility, making them suitable for various fishing styles:
Spinning: The Terez spinning rods are great for those who enjoy the versatility and ease-of-use that spinning rods offer. They're perfect for a range of techniques and targets, from light inshore to heavy offshore fishing. 🎣💪
Baitcasting: If you're a baitcasting enthusiast, the Terez series won't disappoint. These rods offer the right balance of sensitivity and power, making them excellent for casting and handling big fish. 🐟🥇
Saltwater: For those who love the thrill of saltwater fishing, the Terez series has specific models designed to withstand the rigors of marine environments. They're robust, corrosion-resistant, and perfect for tackling powerful saltwater species. 🌊🐠
🔶To sum it up, the Shimano Terez rods are for everyone – from those just beginning their angling journey to seasoned fishermen looking for a new challenge. Their superb versatility and performance truly make them a shining star in the world of fishing rods. So, whether you're a beginner, a seasoned angler, or somewhere in between, the Shimano Terez rod series could be your next perfect fishing companion! 🌟🎣
❓ FAQ: Shimano Terez Rods 🙋‍♂️❓
🔶Do you have more questions? Feel free to ask! We're here to help you make the most of your Shimano Terez rod experience. 📝💡
🏁 Wrapping It Up: The Verdict on Shimano Terez Rods
Shimano is a world-famous brand that has become popular all over the world and is very popular among anglers, athletes, and amateurs. The line of spinning rods has more than a hundred spinning rods and absolutely every angler can find and buy according to his preferences. In this article, I reviewed Shimano Terez rods that stand out for their superior performance and superior performance. Every fisherman should have a Shimano Terez Spinning Rod!
As we reach the end of this detailed review, it's clear that Shimano Terez rods are more than just fishing gear – they are a testament to Shimano's relentless pursuit of innovation and quality. 🎣🏆
What makes the Terez rods a worthy investment? Well, it's their compelling blend of design, performance, and versatility that stands out. 🎨💪🔄
Whether you're an amateur angler looking to take your first steps into the sport or a seasoned pro seeking the next challenge, the Shimano Terez series has a rod that fits your needs. The series delivers exceptional value, thanks to its robust construction, lightweight design, and responsiveness. 👥🌟
The Shimano Terez rods cater to a variety of fishing styles, making them a versatile addition to any angler's arsenal. From spinning and baitcasting to tackling the challenges of saltwater fishing, these rods excel across the board. 🎣🌊
Moreover, their durability ensures they'll be a part of your fishing adventures for years to come. And with the right care and maintenance, your Terez rod will continue to deliver top-notch performance every time you hit the waters. 🌅⛵
In conclusion, the Shimano Terez rods are a worthwhile investment that brings together the best of design, performance, and versatility. They stand as a shining beacon of Shimano's commitment to empowering every angler, regardless of their experience or preferred fishing style. So, if you're in the market for a rod that delivers in every aspect, the Shimano Terez series could be your perfect match. 🥇💎
🔶Happy fishing, and may your Shimano Terez rod guide you to new experiences and memorable catches! 🎣🏞️🎉
Tags: #shimano-terez / #shimano terez spinning rod / #shimano terez spinning / #shimano terez waxwing / #shimano terez rods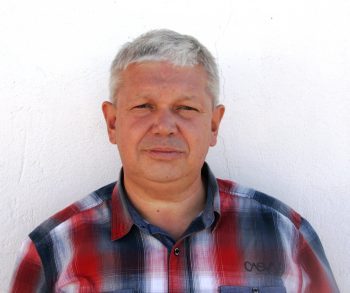 Sergio Smirnoff
Professional fisherman with 40+ years of experience.
Fishing and the ocean is a passion of my life. I am passionate about all kinds of sea fishing: fishing from the shore (spinning, float, baitcasting), from a boat, and spearfishing day and night.
I live in Tenerife (Canary Islands) for the last 10+ years and share my daily fishing experiences on my website. Many years of personal experience as a fisherman and the vast experience of my friends allow me to write professionally on any fishing topics (from choosing a flashlight and equipment to deep-sea fishing).
All of my advice is based on practical real-world experience and will be useful to both novice anglers and professionals.
Read more
about the author.
Affiliate Disclosure: FishReeler.com sometimes gets paid for listings, through sponsors or affiliate programs like Amazon, Ebay, Cabelas, Bass Pro Shop, Shimano, Daiwa, Rapala, Renn, Okuma, KastKing, etс. Clicking a link helps keep FishReeler.com free, at no extra cost to you!
About the author: Each article is verified by the fishing expert Sergio Smirnoff. The articles are written by professional and amateur fishermen with 20+ years of fishing experience.
Note: The views and opinions expressed in this article are those of the authors and do not necessarily reflect the official policy or position of any agency. The articles are for informational purposes only, share your opinions in the comments and join the fishing discussions, let's share our fishing experiences together!