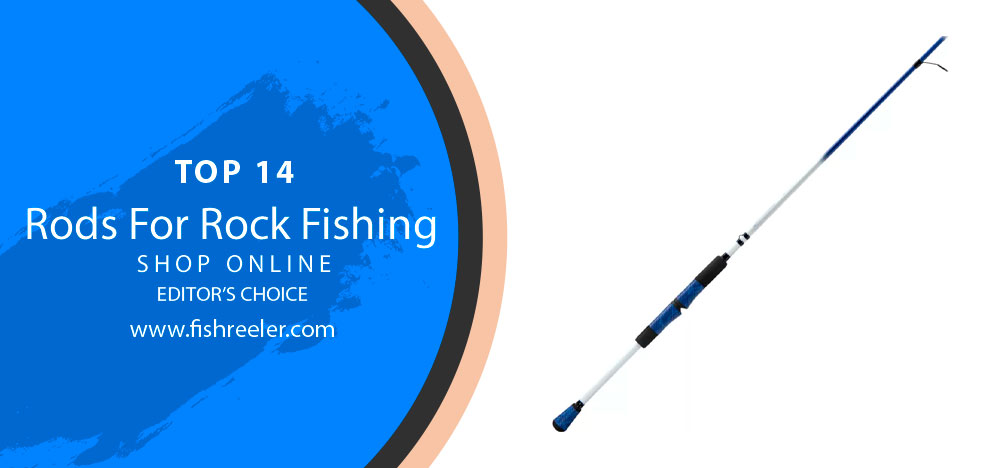 Mastering the Rocks: An In-Depth Look at Rods for Rock Fishing
From the gentle whisper of the casting line to the exhilarating rush when you feel the first tug, my passion for fishing has been a lifelong journey. 🌊 Yet, among all fishing adventures, rock fishing holds a unique place in my heart. It brings together the serene beauty of nature and the raw thrill of a challenging catch, which is incomparable to any other fishing style. 🎯
🎣 Fishing Enthusiast's Journey – Discovering the Thrill of Rock Fishing
What is rock fishing, you ask? Well, it's not just a fishing method—it's an adventure. Imagine perching yourself on a rocky outcrop, with waves crashing against the rugged coastline, as you cast your line into the mysterious depths of the ocean. It's a battle of patience, precision, and strategy against the unpredictability of the sea. 🌅🌊🐟
Rock fishing is not only about the pursuit of a great catch but also about immersing oneself in the captivating surroundings that nature has to offer. The fresh sea breeze, the tranquil ambience interrupted only by the symphony of crashing waves, and the sheer exhilaration of landing a fish against all odds—it's an experience that's bound to thrill both your heart and soul. ❤️🎣
In this article, we'll embark on a deep dive into the world of rock fishing. We'll explore the significance of selecting the right rod, unravel the unique challenges and advantages that rock fishing presents, and share personal anecdotes to bring to life the thrill of this unique form of fishing. Prepare to unlock the secrets of the rocks and the waves as we guide you towards becoming a rock fishing master. So, tighten your grip and cast your line—it's time to reel in some knowledge! 📚💡🎣
🧭 Unmasking Rock Fishing: Nature's Exciting Puzzle for Anglers
Rock fishing, at its core, is about understanding the delicate balance between the angler, the gear, and the environment. It's about accepting the challenge of the unpredictable ocean and the rugged terrain. 🏞️🌊
Rocky coasts, where the land meets the sea in a dramatic clash, are the natural settings for this form of fishing. These environments can be as challenging as they are breathtaking, with terrain that demands cautious navigation. 🌅 Rocky shores present obstacles like slippery surfaces and crashing waves, but these are the same elements that make rock fishing uniquely thrilling. 🌊⛰️
Now, for the lure of rock fishing. This style of fishing promises a wide variety of species, many of which cannot be found in calmer waters. The choppy seas around the rocks create a perfect feeding ground for fish, offering anglers exciting opportunities for diverse catches. 🐠🐟🐡
The techniques for rock fishing can be as varied as the fish you're trying to catch. Casting is a crucial skill, with both distance and accuracy playing a significant role. Other essential techniques include understanding how to read the water for fish activity and knowing how to handle fish safely when reeling in. 🎣
Safety, of course, should be the top priority in rock fishing. Always wear sturdy footwear for grip, carry a life jacket, and be mindful of the tides and weather conditions. It's also wise to fish with a partner whenever possible, for added safety. 🌦️👟🌊
Compared to other forms of angling, rock fishing involves more variables—the changing tides, the unpredictable waves, and the diverse species that dwell around the rocks. This added complexity often requires a broader range of skills and gear, making rock fishing an exciting challenge for many anglers. 🎣💪🏼
🔶So, why rock fishing? Well, it's the raw excitement, the unpredictable environment, and the sense of accomplishment when you reel in a hard-earned catch. There's truly nothing quite like it! 🎣🏆🌊
🎣 Fishing Success Unleashed: The Crucial Role of Rod Selection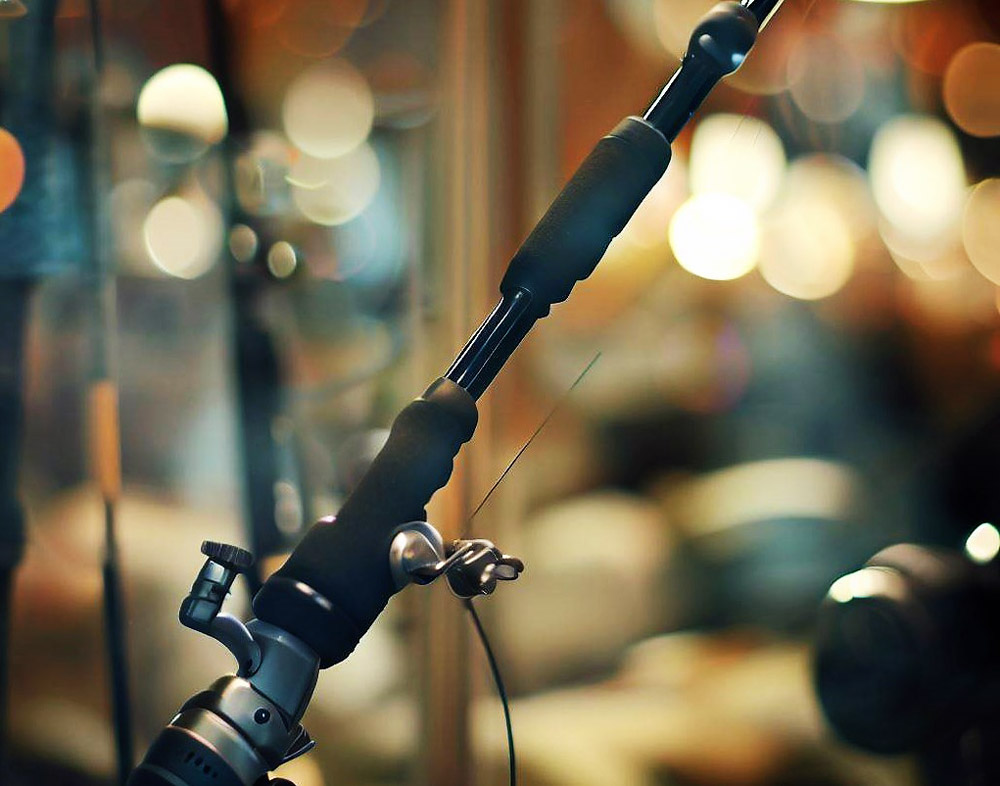 In the world of rock fishing, your rod isn't just a tool—it's an extension of you, the angler. The correct rod can be the difference between an exhilarating day of fruitful catches and a day of missed opportunities. 🐟🏞️
Your choice of fishing rod affects everything from casting distance to handling the fight of the fish. For rock fishing, where conditions can change rapidly, having the right rod can help you adapt quickly and increase your success rate.
Let's dive deeper. The first thing to consider is the rod material and construction. Rods come in various materials such as fiberglass, graphite, and composite. Each material type offers different characteristics:
1️⃣ Fiberglass rods are known for their durability and strength, making them an excellent choice for rough conditions on the rocks. They may not be the most sensitive, but they can handle a good fight.
2️⃣ Graphite rods offer more sensitivity, allowing you to feel the fish bite better, but they're more fragile than their fiberglass counterparts.
3️⃣ Composite rods, made of both fiberglass and graphite, strike a balance between the two, offering both sensitivity and durability.
As for construction, a one-piece rod offers more strength and sensitivity but may pose challenges in transportation. Two-piece rods, on the other hand, are easier to transport and store but may lack in strength and sensitivity. It's about finding the right compromise. 🎣💼
The right rod can truly amplify your rock fishing experience. A well-chosen rod can help you cast further, ensuring your bait reaches deeper waters where the big fish dwell. A rod with the right action can help you feel the bites more accurately, increasing your reaction time. A strong and well-balanced rod can assist in fighting a fish, ensuring that once you have a fish on the line, you can land it successfully. 💪🏼🎣
🔶To summarize, your fishing rod can be a game-changer in your rock fishing journey. Invest time in understanding your needs and researching what's available out there. Remember, it's about complementing your skills with the right tool to maximize your success and enjoyment. 🌊🎣
🎦Video YouTube: Rock Fishing: Must Have Rods & Reels
Best Rods For Rock Fishing Review
There's no question that rock fishing is one of the most exciting and adrenaline-pumping forms of fishing. Rock fishing can be a lot of fun, and it's a great way to spend a day outdoors. Rock fishing rods come in all shapes and sizes, making it difficult to choose the right one for you. With so many options on the market, it can be hard to know where to start.
If you're looking for the best rods for rock fishing, you've come to the right place. In this blog post, we'll be discussing the top-rated rods for rock fishing, so you can choose the perfect one for your needs. We'll also be providing tips on how to choose the right rod for your specific needs. So, whether you're a beginner or an experienced fisherman, read on to learn more about the best rods for rock fishing!
1# Offshore Angler Power Stick Surf Spinning Rod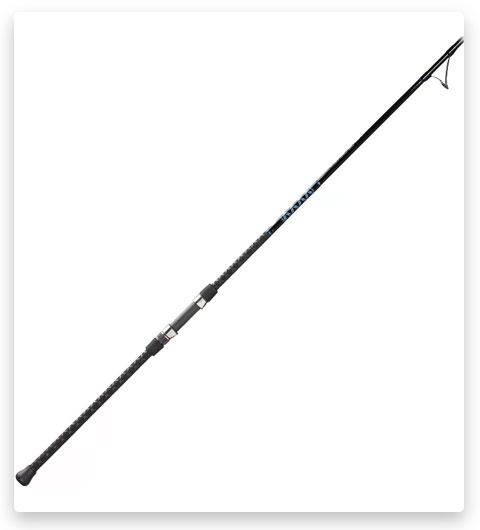 The Offshore Angler Power Stick Surf Spinning Rod is just the tool you need for a successful day of surf fishing. Its 2-piece, IM-7 graphite blank is designed to flex and forgiving, while still providing the sensitivity needed to track your lure. The tough Fuji stainless steel guides with top-grade aluminium oxide rings can take whatever the sea and sky decide to throw at you, while the graphite reel seat with stainless steel cushioned hoods keeps your reel in place. The non-slip X-wrap rubber-over-EVA handle provides a comfortable grip, even when wet. So whether you're an experienced angler or just getting started, the Offshore Angler Power Stick Surf Spinning Rod is a perfect choice!
2# Tsunami Airwave Series Surf Spinning Rod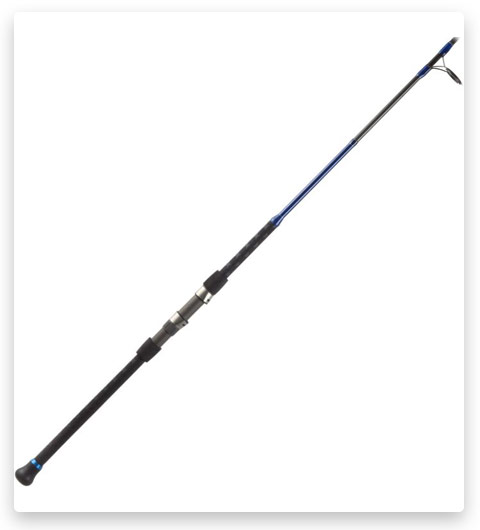 Looking to harness the power of the ocean? Then check out our Tsunami Airwave Series Surf Spinning Rod! This top-of-the-line surf rod is designed to maximize casting range and fish-fighting power, so you can take on whatever the waves throw your way. Made with high-density fibre blank construction, this surf rod is built for increased sensitivity and smooth, braid-proof performance. And with Fuji Hardloy guides and a durable, non-slip grip, you'll be able to keep a firm hold on things even when the action gets intense. So whether you're hitting the waves for some serious fishing or just looking to have some fun in the sun, our Tsunami Airwave Series Surf Spinning Rod will help you!
3# G.loomis E6X Inshore Spinning Rod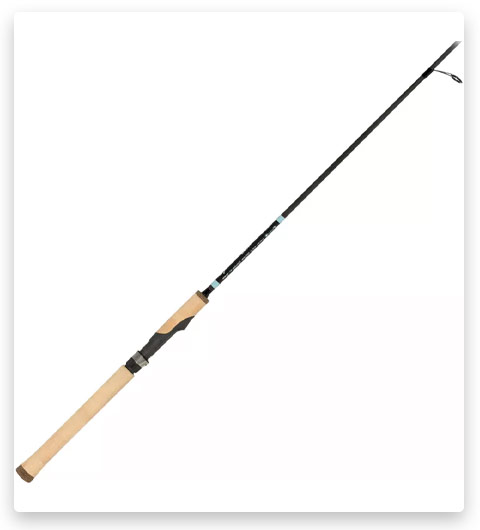 Gear up for your next inshore fishing trip with a G.Loomis E6X spinning rod! These rods are designed for light tackle angling and feature Fuji aluminium oxide guides to reduce line friction and prolong the life of your line. The cork grips provide a great balance in your hand, while the sensitive blank gives you the ability to feel every bite.
4# St. Croix Legend Tournament Inshore Spinning Rod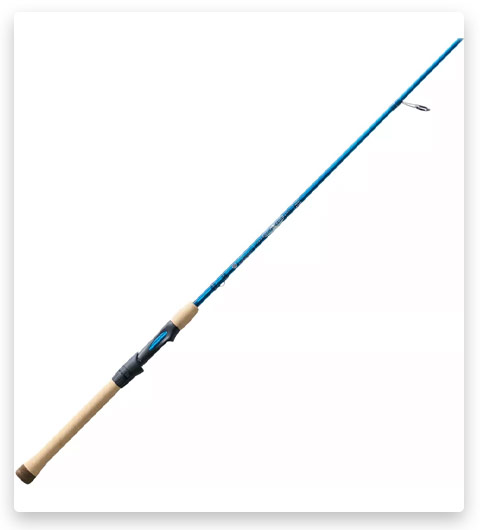 Look at the St. Croix Legend Tournament Inshore Spinning Rod. This amazing rod is made with Integrated Poly Curve tooling technology and Kigan Master Hand Zero Tangle guides, to ensure a smooth, tangle-free experience every time you use it. Plus, the Advanced Reinforcing Technology provides extra durability, while the high-modulus SCIV graphite blank ensures a responsive feel. And with its Belize blue blank and super-grade cork handles, this rod looks as good as it performs! So don't wait – order your St. Croix Legend Tournament Inshore Spinning Rod today!
5# St. Croix Mojo Inshore Spinning Rod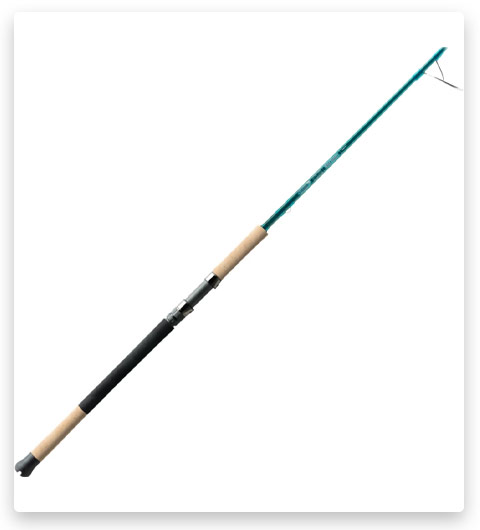 Introducing the St. Croix Mojo Inshore spinning rod, designed for anglers who demand the very best. This premium quality rod features aSCIII carbon blank construction for exceptional strength and sensitivity, Integrated Poly Curve mandrel technology for a smooth, responsive action, and two coats of durable Flex-Coat slow-cure finish for long-lasting good looks. Sea Guide Hero Hi-Grade guides with slim aluminium oxide rings provide unbeatable durability and performance, while the SS316 stainless steel gunsmoke frames add an extra touch of style.
6# Fenwick HMG Inshore Spinning Rod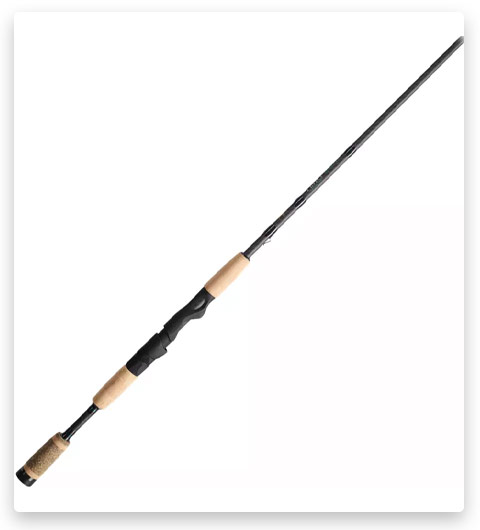 The Fenwick HMG Inshore Spinning Rod is perfect for experienced anglers who demand the very best. The Sea-Guide Soft Touch Alien Reel Seat offers a positive-lock design that adapts to any reel and eliminates slippage, while the premium AAA cork handle provides durable comfort. With its 30 Ton graphite blank and spiral carbon wrap, this rod delivers incredible action and power, while Fuji stainless steel guides with Alconite inserts provide precision control and durability.
7# Falcon Coastal XG Series Casting Rod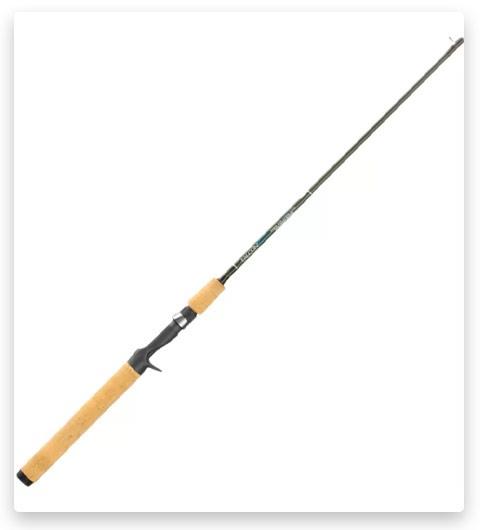 Whether you're chasing speckled trout, redfish, tarpon, or snook, the Falcon Coastal XG Series Casting Rod is up to the task. This professional-grade rod was designed in collaboration with some of the country's top inshore captains. It features a tough graphite blank and double Flex Coat finish that can handle anything saltwater throws its way. Extra-tough Fuji chrome-finish stainless steel guides and a premium Fuji reel seat make for long-lasting durability, while the manufacturer's limited lifetime warranty guarantees your satisfaction.
8# Shimano Teramar Inshore West Coast Spinning Rod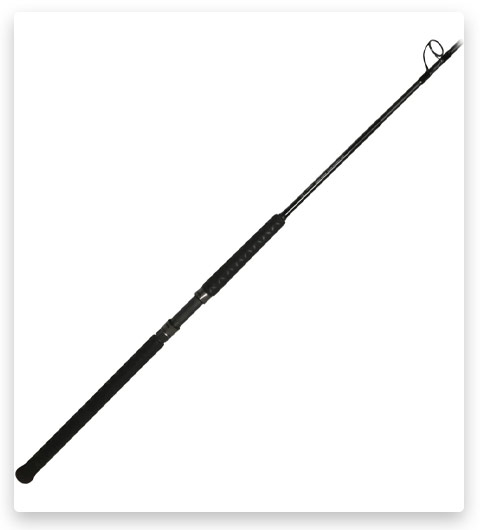 Shimano Teramar Inshore West Coast Spinning Rod is specifically designed for Pacific Coast fishing. TC4 blank construction with Techtape outer wrap provides superior strength and sensitivity. Pac Bay Zirconia guides with shrink tube grips provide smooth line flow and excellent control when casting, fighting, or jigging. The oversized hook hanger makes it easy to stow those big saltwater swimbaits and jigs.
9# Crowder Rods E-Series Light Spinning Rod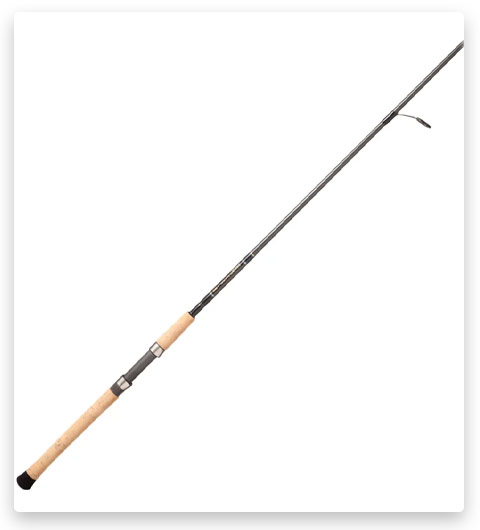 Looking for a tournament-level saltwater fishing rod? Look no further than the Crowder Rods E-Series Light Spinning Rod. This high-performance rod is custom-built in Stuart, Florida with premium 42 million-modulus graphite fibre and Fuji components. It's perfect for all types of inshore and light saltwater fishing and comes with comfortable cork grips. Get your E-Series Light Spinning Rod today!
10# Ugly Stik Inshore Select Spinning Rod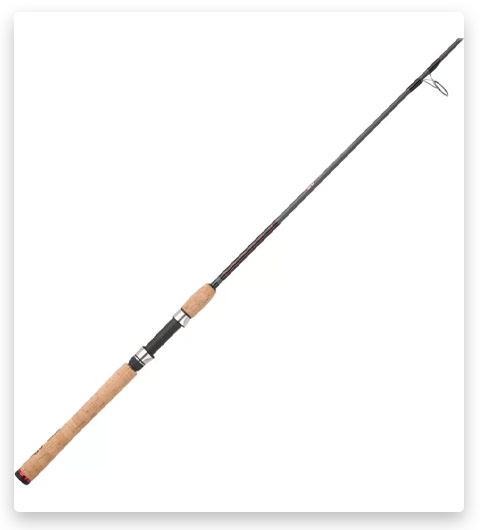 The Ugly Stik Inshore Select Spinning Rod is perfect for anglers who want the ultimate combination of sensitivity, durability, and lightness. The Ugly Tech™ construction marries fibreglass and graphite in just the right proportions to create a blank that is highly sensitive yet virtually unbreakable. The Ugly Tuff™ 1-piece stainless steel guides provide excellent corrosion resistance and maximum durability, while the cork grip gives you a solid, non-slip hold even under wet conditions. The conventional reel seat features stainless steel and cushioned hoods for a comfortable grip. The Ugly Stik Inshore Select Spinning Rod is great for throwing live bait or artificials for a wide range of inshore species.
11# St. Croix Mojo Inshore Casting Rod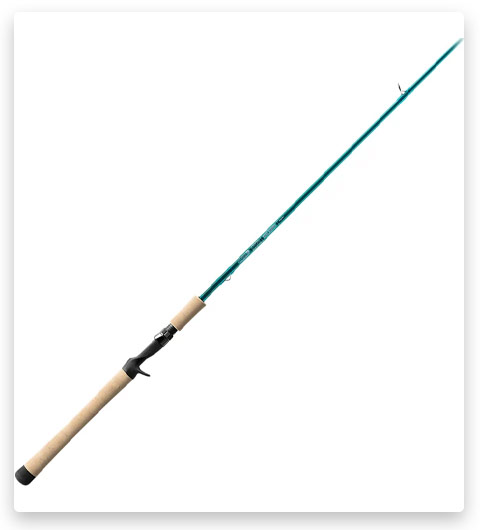 The St. Croix Mojo Inshore Casting Rod is built for serious anglers who demand the very best in terms of quality and performance. Featuring an Elite SCIII carbon blank construction, this rod is designed for maximum strength and sensitivity. Integrated Poly Curve mandrel technology ensures a perfectly balanced and smooth action, while two coats of durable Flex-Coat slow-cure finish protect the blank from the elements. Sea Guide Hero Hi-Grade guides with slim aluminium oxide rings provide superior guidance and durability, while SS316 stainless steel gunsmoke frames add an extra level of strength and style. A Fuji ECS or TCS Deluxe reel seat with gun-metal hoods ensures a comfortable and secure grip, even in the most challenging conditions.
12# Offshore Angler Inshore Extreme Casting Rod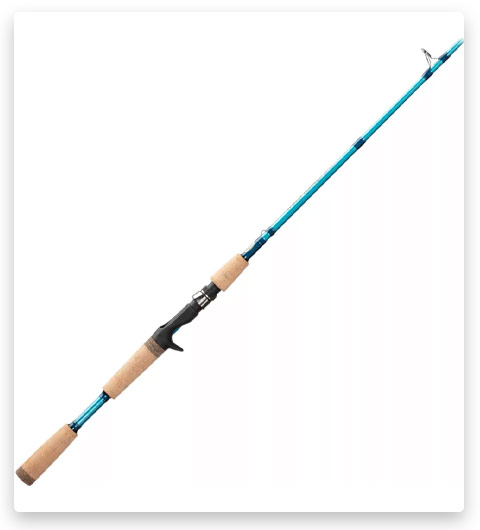 Introducing the Offshore Angler Inshore Extreme Casting Rod. This unique rod is made with our exclusive Shok Flex Technology, which combines graphite and fibreglass to create a sensitive yet powerful rod. The Sea Guide aluminium oxide guides minimize line friction for long casts, while the custom-lathed split-grip cork handle provides all-day comfort. Whether you're an experienced angler or just getting started, the Offshore Angler Inshore Extreme Casting Rod is the perfect choice for serious fishing performance.
13# Star Rods Seagis Spinning Rod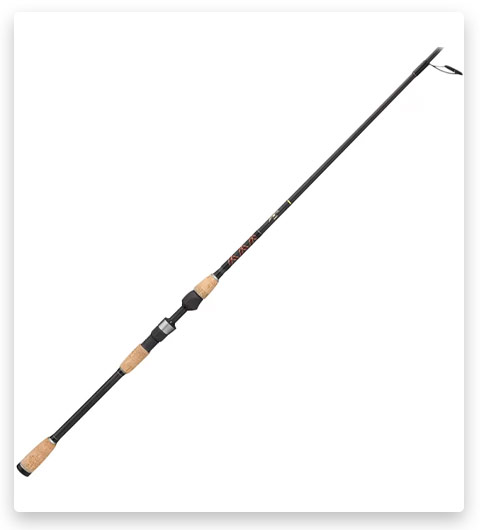 The Star Rods Seagis Spinning Rod is an ultra-lightweight and sensitive inshore rod that incorporates the latest in top-line component technology. The Fuji SK2 split reel seat reduces weight while the Fuji K-Series tangle-free guides with Alconite rings ensure lightness and tangle-free fishing with today's popular braided lines. With its superior construction and quality components, the Seagis Spinning Rod is sure to set a new standard for inshore fishing rods.
14# Lew's Inshore Speed Stick Spinning Rod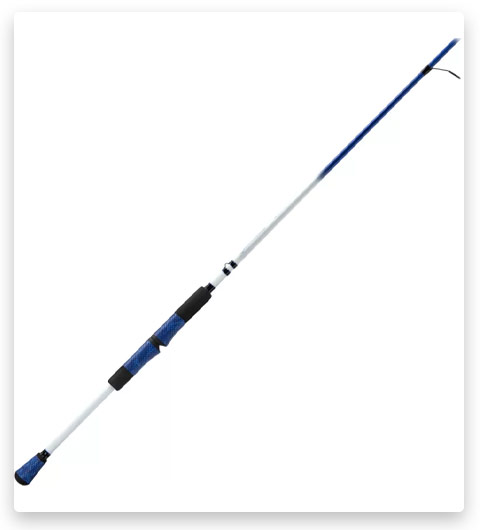 You demand the best when it comes to your fishing gear, and that's why Lew's has designed the Inshore Speed Stick Spinning Rod. This top-of-the-line rod is made with a high modulus HM40 graphite blank for extreme sensitivity and strength, stainless steel guides with aluminium oxide inserts for smoothness and durability, and Winn Dri-Tac handle grips for an unbeatable grip in any conditions. Plus, the patent-pending CT-1 Comfort Touch split grip gives you more control and comfort when casting all day long.
🔍 Crafting the Perfect Cast: Dissecting the Ideal Rock Fishing Rod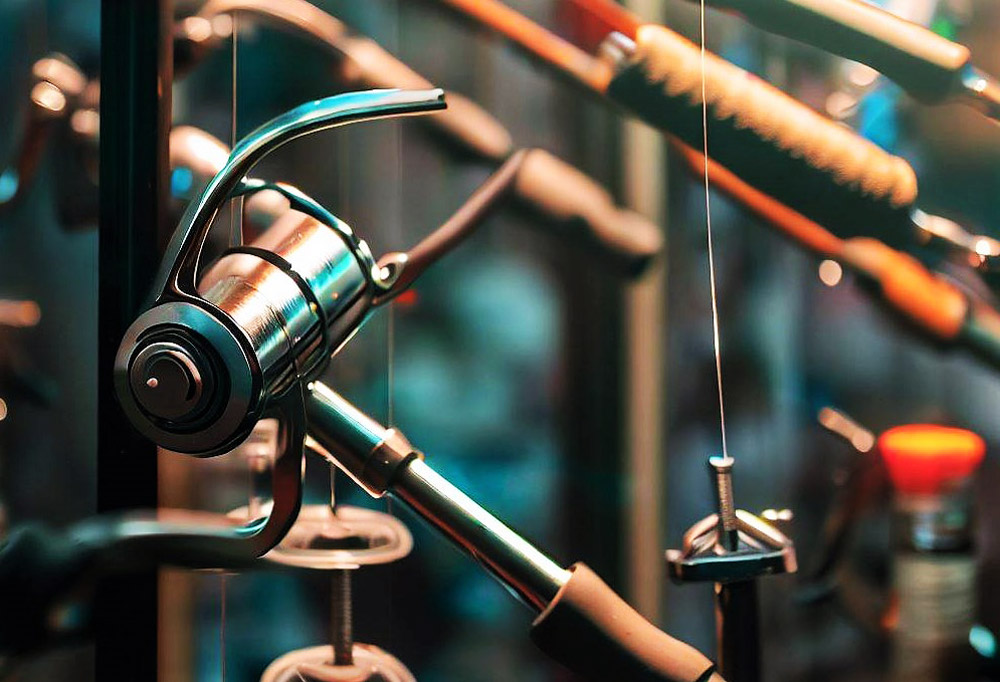 When it comes to rock fishing, your rod is your trusty companion. Choosing the right rod goes beyond picking the one that looks the most appealing. Here, we dissect the key features of an ideal rock fishing rod and delve into the fine details that make all the difference. 🎣🧩
1️⃣ Rod Length: Longer rods can cast further, reaching those elusive spots where the big fish hide. They also offer better line control when battling a catch. A rod length of 9 to 12 feet is usually ideal for rock fishing, offering a good balance between casting distance and control. 🎣📏
2️⃣ Rod Power: This refers to the rod's resistance to bending or, in other words, its "backbone." Heavier power rods are sturdier and suitable for bigger fish. Medium-heavy to heavy power rods are generally recommended for rock fishing, to handle the variety of species you might encounter. 💪🎣
3️⃣ Rod Action: This tells you where a rod bends. Fast action rods bend at the top third or less, offering more sensitivity and faster power for hooksets but less casting distance. Medium action rods bend in the top half and offer a balance of casting distance, sensitivity, and power. Depending on the species you're targeting, you might opt for one over the other. ⚖️🎣
4️⃣ Handle Type: Cork handles are comfortable and offer excellent grip, even when wet, making them ideal for the rocky, wet conditions of rock fishing. EVA foam is also a good choice, providing a firm grip and excellent durability. Remember, comfort is key, as you'll be holding onto your rod for extended periods. 🤚🎣
5️⃣ Reel Seat and Rod Balance: The reel seat holds your reel firmly to the rod. A secure reel seat ensures stability and comfort when battling a fish. Rod balance, on the other hand, refers to the rod's weight distribution. A well-balanced rod reduces angler fatigue and aids in casting accuracy and distance. 🎣⚖️
🔶Remember, the perfect rod doesn't exist—it's about finding the one that perfectly suits you. It should feel like a natural extension of your arm, comfortable in your grip, and aligned with your fishing goals. After all, a well-chosen rod isn't just a tool; it's the key to unlocking your full potential as a rock angler. 🎣🔑
🔝 Reel in Success: Top Rock Fishing Rods to Boost Your Catch
Rock fishing is an adventure like no other, and the right gear is your ticket to an unforgettable experience. I've had the privilege of trying out various rods on my fishing journeys, and here are my top picks for rock fishing rods based on experience levels and budgets. 🎣🏆💰
1️⃣ Beginner's Choice – Shakespeare Ugly Stik GX2: Don't let the name fool you – there's nothing ugly about the performance of this rod. It's made of a fiberglass and graphite composite, striking a balance between strength and sensitivity. It's durable, budget-friendly, and forgiving – perfect for beginners finding their footing in rock fishing. Its medium-heavy power is versatile enough for a variety of fish species. It's my go-to recommendation for anyone just starting out. 🆕🎣
2️⃣ Intermediate Selection – Penn Battalion Surf Spinning Rod: For those with a bit more experience under their belt, the Penn Battalion is a stellar choice. Its graphite composite construction makes it both sensitive and durable. It's designed with rock and surf fishing in mind, with a long casting length and heavy power. I've spent countless hours fishing with this rod, and it never disappoints. 🎣🌊
3️⃣ Expert Pick – St. Croix Triumph Surf Spinning Rod: For the seasoned angler, nothing beats the St. Croix Triumph. This high-end, graphite rod is all about performance. It boasts fast action, a secure reel seat, and a comfortable custom cork tape handle. Yes, it comes with a steeper price tag, but the performance is worth every penny. I've battled some of my biggest catches with this rod, and it's a joy to handle. 🎣🏆💰
Each of these rods has its strengths and weaknesses. The Ugly Stik is incredibly durable and easy to handle, but it may lack in sensitivity compared to the other rods. The Penn Battalion offers great performance at a moderate price, but it might not be as long-lasting as the St. Croix. As for the St. Croix, while it's top-notch in performance, it may not be the most budget-friendly choice.
🔶Remember, the best rod for you is the one that feels right in your hands, suits your style of fishing, and fits your budget. It's about connecting with the rod, understanding its quirks, and using it to bring your fishing skills to the forefront. 🎣🤝
🎯 Winning the Rock Fishing Game: Tips, Tricks, and Best Practices
Rock fishing is a thrilling sport. It's about understanding the environment, the fish, and the gear. Here, I've compiled my top tips and tricks to help you excel in rock fishing and ensure your gear stays in peak condition. 🎣🏞️💡
1️⃣ Maximizing Rod Performance: For optimal performance, match your casting weight to your rod's specifications. Overloading can strain the rod and reduce its lifespan. Also, adapt your casting technique to the rod's action. Fast action rods work best with a quick, short casting motion, while medium action rods can handle a slower, longer casting stroke. 🎣⚖️
2️⃣ Mastering the Elements: In rock fishing, you're at the mercy of the waves and wind. Practice casting into the wind for better accuracy and distance. Also, learn to read the waves. Cast during the retreating wave for deeper reach and lesser resistance. 🌊🎣
3️⃣ Rod Maintenance: Rinse your rod with fresh water after every use, especially the guides and reel seat, to remove salt and grit. Regularly inspect for damage and repair promptly. Store in a cool, dry place away from direct sunlight. This little maintenance goes a long way in preserving your rod's performance and longevity. 🧼🛠️
4️⃣ Pairing with the Right Gear: A balanced setup is key in rock fishing. Match your rod with a suitable reel – a medium to large size spinning reel works well. Opt for braided lines for their high strength-to-diameter ratio and resistance to abrasion, ideal for rocky conditions. Also, ensure you have sturdy, non-slip footwear for safety. 🎣🥾
5️⃣ Safety First: Always let someone know where you're going and when you plan to return. Keep an eye on the tides and never turn your back on the sea. Your safety should always be the priority. 🏞️🎣👀
🔶Remember, rock fishing is a journey of learning and exploration. Use these tips as a starting point and feel free to adapt them as you gain more experience. Most importantly, enjoy the process and respect the environment. 🎣🌍💙
❓📚 FAQ: All About Rods for Rock Fishing
🔶Remember, there's no one-size-fits-all in fishing. The best rod for you is one that suits your personal style, the species you're targeting, and the conditions in which you'll be fishing.
🔚 Casting Off: Wrapping Up the Journey into Rock Fishing
It can be difficult to find the best rods for rock fishing, but with the right information, it's easy to make an informed decision. In this article, we have covered everything from what to look for when purchasing a rod, to specific product reviews. We hope that you have found this information helpful and that it has made your decision easier!
Rock fishing, with its unpredictable challenges and thrilling rewards, is truly a unique experience. Having the right rod in your hand doesn't just increase your chances of a good catch, it also enhances the joy and satisfaction derived from this incredible hobby. 🎣🌊🎉
Selecting the right rod is a personal journey. It involves understanding your style, your target species, and your comfort level. From length and power to handle type and balance, each aspect contributes to creating a rod that feels like an extension of your own arm. A well-chosen rod is more than a tool—it's a partner in your rock fishing adventure. 🎣🤝
But let's not forget, while the gear is important, it's the angler who makes the real difference. It's the patience, the technique, the timing, and the understanding of nature that turns a good angler into a great one. So, embrace the learning, savor the journey, and let the thrill of each catch fuel your passion. 🎣🌍💡
If you haven't tried rock fishing yet, I encourage you to give it a go. There's something profoundly fulfilling about battling the elements, mastering your gear, and reeling in that dream catch. So gear up, head out, and let the waves guide your adventure. You never know what you might reel in. 🎣🌊🏆
🔶Remember, in the world of fishing, every cast is a new possibility, and every catch is a story waiting to be told. So go ahead, cast your line into the world of rock fishing, and start crafting your own unique tale. 🎣📚💫
📣 Dive Deeper: Your Rock Fishing Journey Awaits!
Now that you've gained some insights into the fascinating world of rock fishing and the importance of choosing the right rod, it's your turn to cast a line and dive into the action! 🎣💦🚀
We'd love to hear about your own rock fishing adventures. Have you tried any of the rods mentioned in this article? Perhaps you have a different favorite you swear by? Your experiences, tips, and recommendations could help other readers navigate their own journey into rock fishing. So, don't hesitate to share your story in the comments section below. 🗣️🎣🔮
🔶Remember, fishing is a continuous journey of discovery and growth. Each fishing trip is an opportunity to learn something new, improve your skills, and deepen your connection with nature. Keep experimenting with different rods, techniques, and locations. Keep pushing your boundaries. And most importantly, keep the passion for fishing alive in your heart. 🎣🌳🔥
So, are you ready to rock the world of rock fishing? Cast your line, make a splash, and let the waves lead the way to your next big catch! 🎣🌊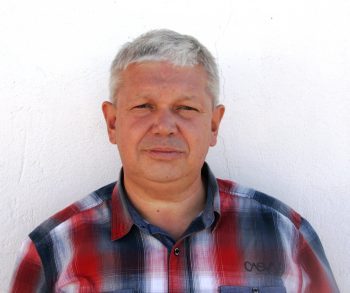 Sergio Smirnoff
Professional fisherman with 40+ years of experience.
Fishing and the ocean is a passion of my life. I am passionate about all kinds of sea fishing: fishing from the shore (spinning, float, baitcasting), from a boat, and spearfishing day and night.
I live in Tenerife (Canary Islands) for the last 10+ years and share my daily fishing experiences on my website. Many years of personal experience as a fisherman and the vast experience of my friends allow me to write professionally on any fishing topics (from choosing a flashlight and equipment to deep-sea fishing).
All of my advice is based on practical real-world experience and will be useful to both novice anglers and professionals.
Read more
about the author.
Affiliate Disclosure: FishReeler.com sometimes gets paid for listings, through sponsors or affiliate programs like Amazon, Ebay, Cabelas, Bass Pro Shop, Shimano, Daiwa, Rapala, Renn, Okuma, KastKing, etс. Clicking a link helps keep FishReeler.com free, at no extra cost to you!
About the author: Each article is verified by the fishing expert Sergio Smirnoff. The articles are written by professional and amateur fishermen with 20+ years of fishing experience.
Note: The views and opinions expressed in this article are those of the authors and do not necessarily reflect the official policy or position of any agency. The articles are for informational purposes only, share your opinions in the comments and join the fishing discussions, let's share our fishing experiences together!