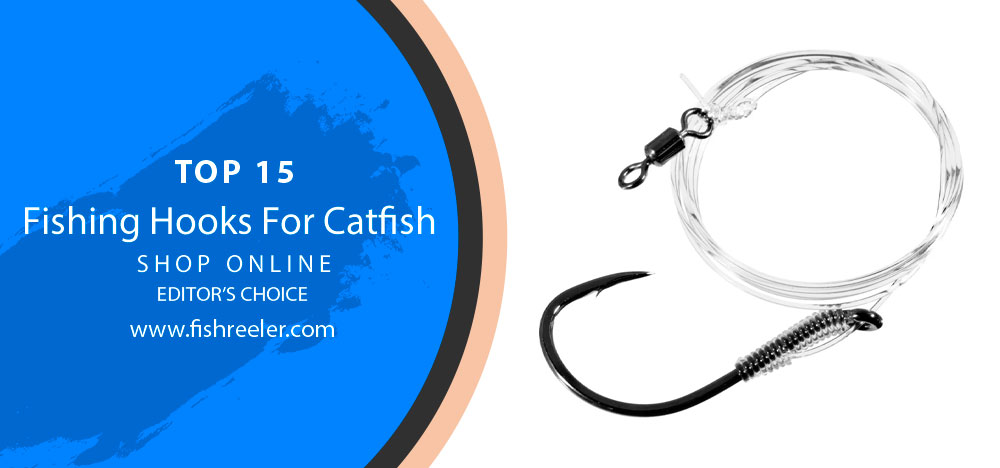 Catfish are one of the most popular targets for anglers fishing in freshwater. They can be found in lakes, ponds, and rivers across the country and put up a fight that is sure to excite any fisherman. In order to make sure you're using the best possible gear when targeting catfish, it's important to use the right fishing hooks.
Best Fishing Hooks For Catfish Review
In this blog post, we'll take a look at some of the best fishing hooks for catfish on the market today. We'll also provide tips on how to use them to help you catch more fish! So, if you're looking to improve your chances of landing a big catfish, keep reading!
1# Team Catfish JACKHAMMER Bait Hooks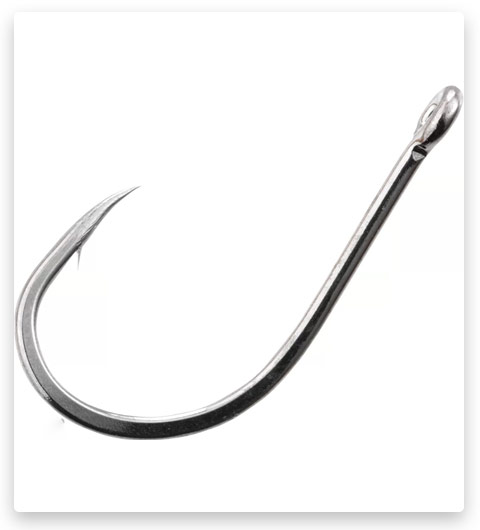 This versatile hook can be used for living, cut, or manufactured bait, making it a great all-purpose option. Its forged construction and black nickel finish make it durable and long-lasting. Plus, it has a lifelike fleeing crawfish profile that is sure to attract fish. So if you're looking for a hook that is both effective and durable, the Team Catfish JACKHAMMER Bait Hook is a great choice.
2# Team Catfish DOUBLE ACTION Catfish Circle Hooks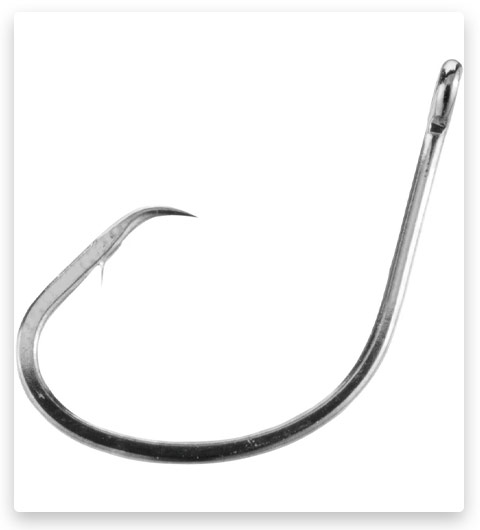 Looking for a strong, sharp hook that can take on the big cats? Team Catfish has your back with their DOUBLE ACTION Catfish Circle Hooks. These hooks feature a super-wide gap that can handle even the strongest fish. Set it with a long sweep of your rod for the perfect set, or let it set itself – either way, you'll be sure to land your catch.
3# Team Catfish SUPER CAT J Hooks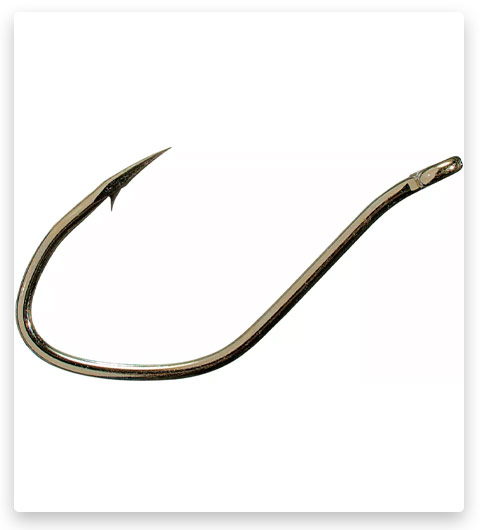 Check the Team Catfish SUPER CAT J Hooks. These extra-wide gap hooks are made of heavy-gauge construction for added durability and are designed specifically for larger baits and larger catfish. The black nickel finish provides an extra level of corrosion resistance, making these hooks perfect for fishing in both fresh and saltwater. So whether you're targeting monster bottom feeders or just looking for a dependable hook that can handle anything you throw at it, the Team Catfish SUPER CAT J Hook is a perfect choice.
4# Gamakatsu Catfish Kit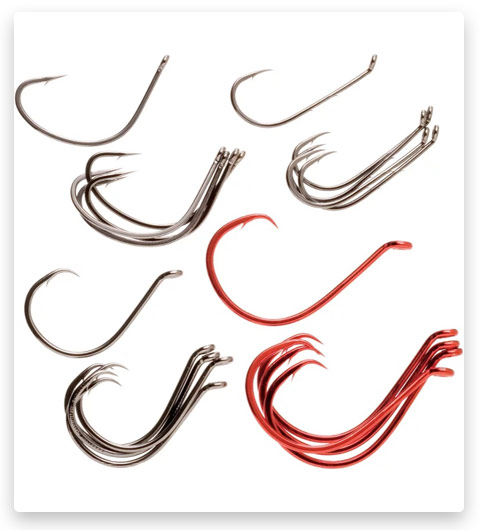 This handy set includes 4 different styles of hooks, each designed to tackle a different type of catfish. The 8/0 Octopus Circle hook is perfect for targeting big, aggressive catfish, while the 6/0 Octopus Circle hook is ideal for smaller fish. The 4/0 Straight Eye Shiner hook is perfect for live bait, and the 1/0 NS Black Baitholder hook is ideal for holding your worms or minnows in place. Each of these hooks is made from high-quality materials for reliable strength and sharpness.
5# Mustad Triangle Catfish Hook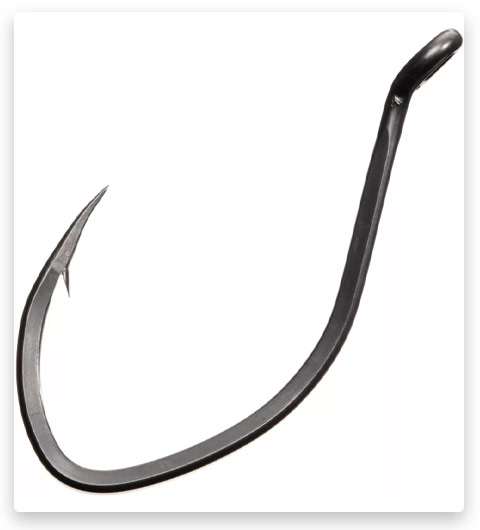 The Mustad Triangle Catfish Hook is designed to provide maximum strength and durability. It is forged from high-quality steel using advanced MTC technology, and the 3-sided wire construction is 20% stronger than traditional round wire hooks. The high-strength welded ring eye ensures maximum pull strength, while the upturned eye provides greater stability and security. The hook is finished with a corrosion-resistant T-Steel coating for long-lasting performance and low visibility in the water. Whether you're targeting big catfish or other large gamefish, the Mustad Triangle Catfish Hook will give you the strength and confidence you need to land the big one!
6# Team Catfish Snagging Hooks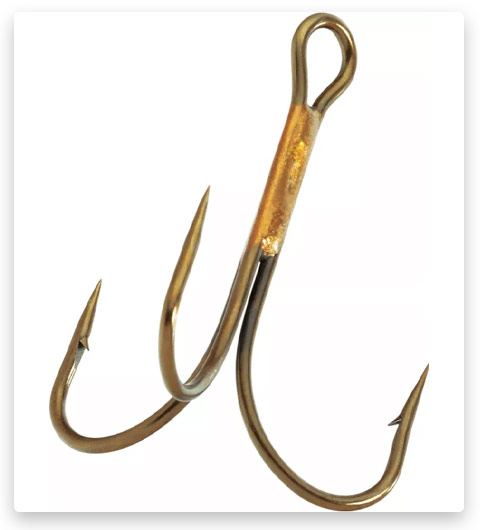 If you're looking to snag and drag some of the biggest cats, spoonbill, and paddlefish out there, you need Team Catfish Snagging Hooks. These strong barbed treble hooks are perfect for use on the lake, alongside the river, or on your boat. With their superior design, you'll be able to bring in the most monstrous catches with ease.
7# Team Catfish MIGHTY WIDE Hooks TC90Z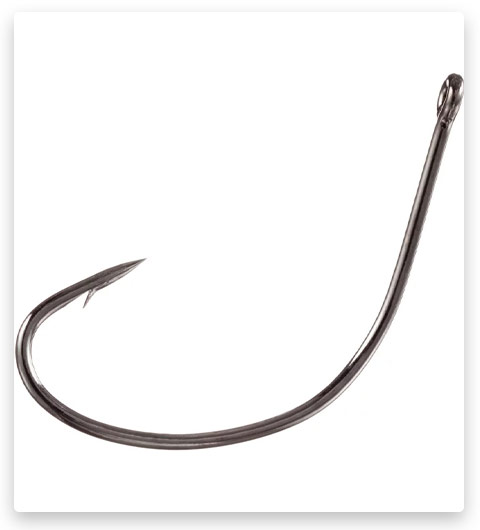 The Team Catfish MIGHTY WIDE Hook is perfect for anglers who target big cats. The hook has been tempered to ensure extra strength, and the black nickel finish makes it resistant to corrosion. The needlepoint ensures accurate hookups, and the wide gap accommodates large baits.
8# Mustad Ultra Point Big Gun Catfish Hooks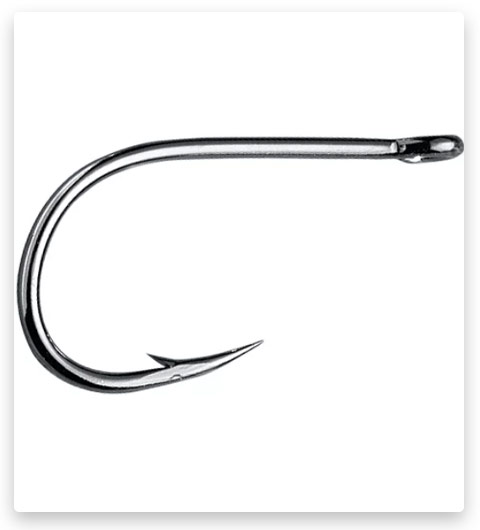 Mustad's Ultra Point Big Gun Catfish Hooks are up to the task. With a wide bend that holds bait firmly in place, these hooks are designed for strength and durability. The Opti-Angle sharpening process ensures a needle-point hook that can stand up to repeated hooksets without dulling. So whether you're fishing for fun or competition, you can trust Mustad's Ultra Point Big Gun Catfish Hooks to deliver.
9# Bass Pro Shops King Kat Catfish Rig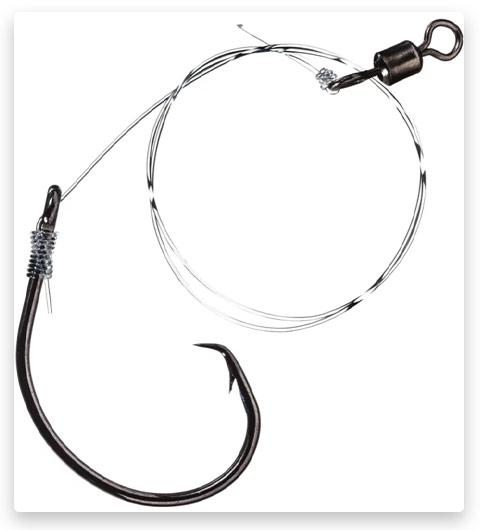 Bass Pro Shops King Kat Catfish Rig – We know how to rig a catfish, and our Bass Pro Shops King Kat Catfish Rig is pre-tied and ready to fish. This rig has a 9″ clear monofilament snell with an extra-strong black-nickel circle hook on the business end and a twist-reducing black-nickel crane swivel on the other end. The pound test of the mono is calibrated to the hook size, so you can be sure your catch won't get away.
10# Gamakatsu Catfish Circle Rig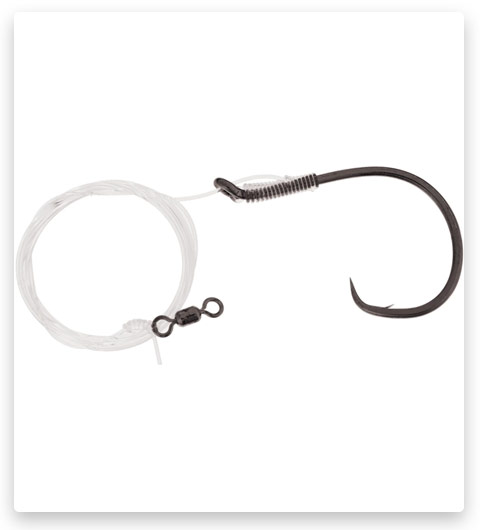 The Gamakatsu Catfish Circle Rig is a pre-tied, ready-to-fish rig that will help you land some monster catfish. This rig features a super-strong forged circle hook that is guaranteed to help you hook and land those big fish. The SPRO Power Swivel makes it quick and easy to rig, and the 28″L, 50-lb. test leader ensures that you can handle the biggest of fish. So whether you're an experienced angler or just getting started, the Gamakatsu Catfish Circle Rig is the perfect choice for your next fishing adventure.
11# Gamakatsu Catfish Rig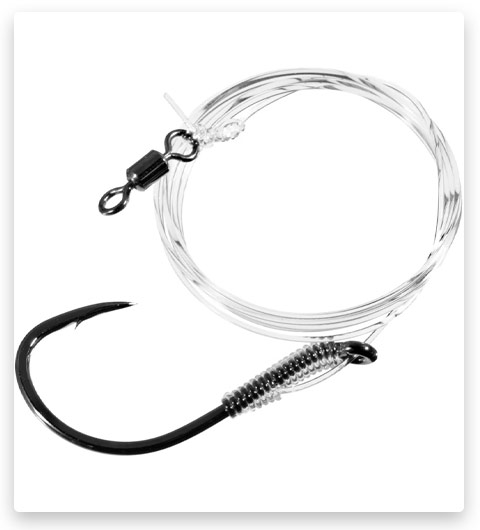 The Gamakatsu Catfish Rig is pre-tied and ready to fish, featuring a super strong forged offset hook on the business end and an SPRO Power Swivel on the other end for quick rigging. This rig is highly effective for hooking and landing monster catfish and is tied on a 28″L, 50-lb. test premium monofilament fishing leader. Get yourself prepared for your next big catfish adventure with the Gamakatsu Catfish Rig!
12# Mustad UltraPoint Demon Perfect In-Line Circle 3 Extra Strong Hook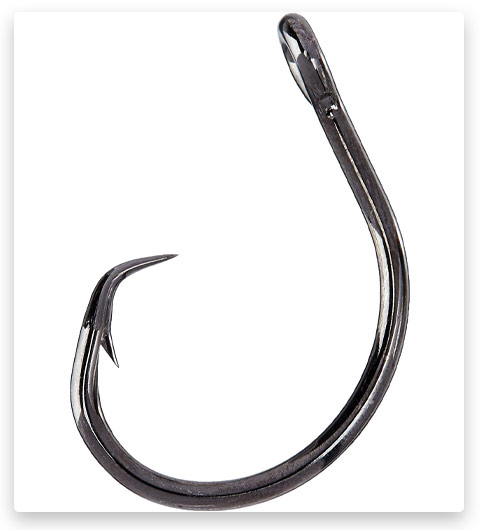 This bad boy is perfect for in-line circle hooks! The Demon Perfect Circle, In-Line, 3X Strong – 3/0 have Mustad's Wire Technology And Nor-Tempering Process that make it lighter and stronger. Plus, the UltraPoint Technology ensures wicked sharp, durable hook points that resist rolling and stay sharper longer. Get ready to land some serious fish with this one!
13# Gamakatsu Octopus Circle Hooks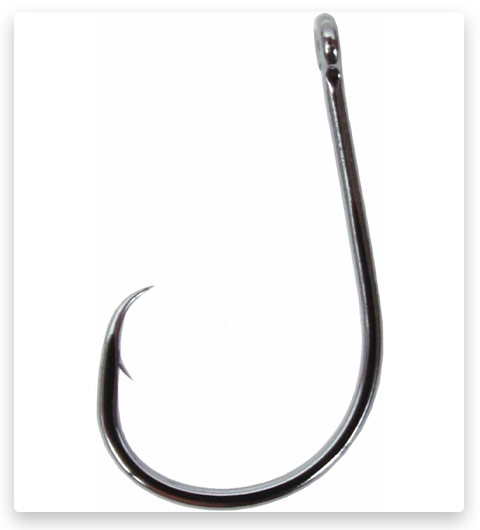 Gamakatsu's Octopus Circle Hooks were designed with one goal in mind: to provide anglers with an ideal hook for both inshore and offshore applications. These hooks are super sharp and exceptionally strong, making them the perfect choice for live bait and chunk baits. And because they feature a straight eye and inline point, they're built to hook and hold fish in the corner of the mouth – resulting in more successful catches.
14# OROOTL Circle Hooks Saltwater Fishing Hooks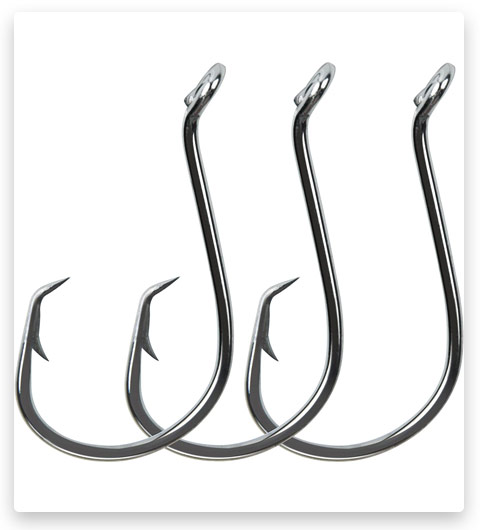 Looking for a versatile and durable hook that can withstand even the most challenging fishing conditions? Look no further than OROOTL's offset circle hooks! Made of high carbon steel and finished with black nickel plating, these hooks are both strong and corrosion-resistant – perfect for saltwater fishing. Additionally, their offset point and barbed design make them ideal for hooking fish, while their inward bending point and short shank minimize damage to the fish. So whether you're a beginner or a seasoned pro, OROOTL's circle hooks are sure to help you land the big one!
15# Heavyweight Catfish Hooks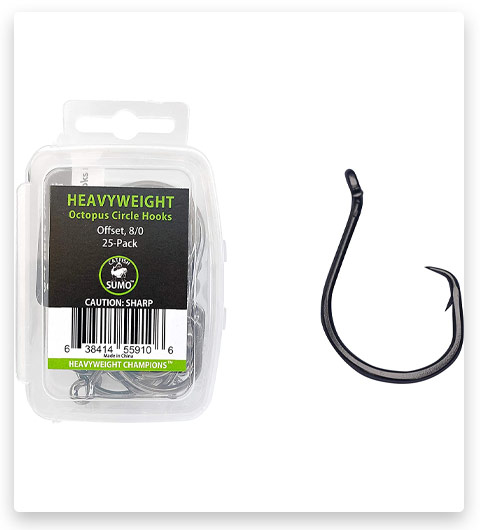 If you're missing out on big fish, it's time to switch to Heavyweight Catfish Hooks. These hooks are made of forged steel for durability, offset for a razor-sharp tip, and have a closed eye to protect your line. The 25-pack is a great value for serious fishermen who want the best chance at reeling in a lunker.
FAQ
Conclusion
If you're looking for the best fishing hooks for catfish, we've got you covered. In this buyer's guide, we'll introduce you to some of the best hooks on the market and provide tips on how to select the right one for your needs. We also answer some common questions about fishing hooks for catfish. So whether you're a beginner or a seasoned pro, be sure to read our guide before making your next purchase!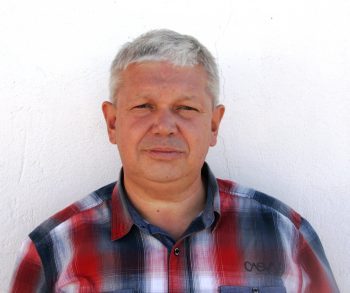 Sergio Smirnoff
Professional fisherman with 40+ years of experience.
Fishing and the ocean is a passion of my life. I am passionate about all kinds of sea fishing: fishing from the shore (spinning, float, baitcasting), from a boat, and spearfishing day and night.
I live in Tenerife (Canary Islands) for the last 10+ years and share my daily fishing experiences on my website. Many years of personal experience as a fisherman and the vast experience of my friends allow me to write professionally on any fishing topics (from choosing a flashlight and equipment to deep-sea fishing).
All of my advice is based on practical real-world experience and will be useful to both novice anglers and professionals.
Read more
about the author.
Affiliate Disclosure: FishReeler.com sometimes gets paid for listings, through sponsors or affiliate programs like Amazon, Ebay, Cabelas, Bass Pro Shop, Shimano, Daiwa, Rapala, Renn, Okuma, KastKing, etс. Clicking a link helps keep FishReeler.com free, at no extra cost to you!
About the author: Each article is verified by the fishing expert Sergio Smirnoff. The articles are written by professional and amateur fishermen with 20+ years of fishing experience.
Note: The views and opinions expressed in this article are those of the authors and do not necessarily reflect the official policy or position of any agency. The articles are for informational purposes only, share your opinions in the comments and join the fishing discussions, let's share our fishing experiences together!