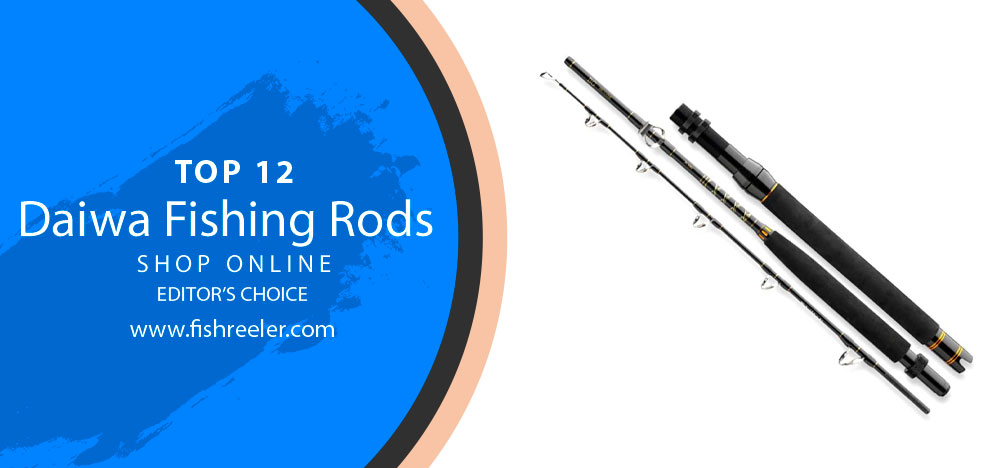 For over 70 years, the Japanese company Daiwa has been developing, manufacturing, and marketing fishing tackle. Unique technical solutions and designs of the company are famous all over the world, patented developments are used by other companies. Daiwa has been producing the highest quality fishing equipment for more than half a century, and fishing rods hold a special place among them.
Why Should You Trust the Daiwa Brand?
The history of the Daiwa company known all over the world began in 1945. Since its inception, the company has designed and manufactured Daiwa reels and rods, made various lures, fishing accessories, and refurbished fishing equipment. In 1955, Daiwa engineers developed spinning reels that were put into series production. This became a new branch of the company's development, as it entered the international market and began exporting fishing tackle to other countries of the world. It took only a few years to become the leader of the Japanese market and take the top positions in the international fishing tackle market.
So, in 1962, Daiwa reels were recognized as a model of quality all over the world, and in 1964 the company began mass production of rods. In the mid-90s, the company created the world's finest spinning reels, Daiwa. Professional design experts, extensive experience, unique manufacturing technologies, and the latest materials made Daiwa the world leader in the production of fishing tackle, which was distinguished not only by high quality, manufacturability, and reliability but also by a combination of all fashion trends.
Today Daiwa is one of the largest and most recognized fishing companies in the world. Its representations are in such countries as Japan, Vietnam, China, Thailand, Korea, the USA, Australia, Germany, France, Great Britain. The specialty of Daiwa is that almost half of its range is updated every year.
The work of leading experts who use unique technologies and modern developments, combine innovative concepts with quality, as well as monitor the market, and listen to the preferences and wishes of anglers – all this has become the key to such a great success for Daiwa in the world! Throughout the history of the company, it has managed to become the world leader in the production of fishing tackle, which is loved and used by both professional fishermen and sports fishermen, and novice amateurs.
Our Top List 12 Best Daiwa Fishing Rods
| Image | Product | Brand | Link |
| --- | --- | --- | --- |
| | Fishing Rod Beefstick Surf Rod Sections= 2 Line Wt = 17-40 | Daiwa | |
| | Daiwa Ardito-Travel Rods black, 7'6" | Daiwa | |
| | Daiwa Presso UL Spinning Rod | Daiwa | |
| | Daiwa Maddragon MD2314 12' Carp Rod | Daiwa | |
| | Daiwa LAG701MHFS Laguna Spin Rod, 7-Feet, 1 Piece, Fast, Medium Heavy, 1/4-3/4 -Ounce | Daiwa | |
| | Daiwa Tatula Elite Signature Series Bass Rod | Daiwa | |
| | Daiwa Ardito 11' Medium Power, Fast Action Travel Surf Rod - ARDT1105MFS-TR | Daiwa | |
| | Daiwa BG Big Game Travel , 1.68 Meters, 5.51ft, 20-30lbs, 3 Parts, Trolling Travel Fishing Rod, 11907-160 | Daiwa | |
| | Daiwa TANACOM DENDOH Style RODS, Sections= 2, Line Wt.= 40-100 | Daiwa | |
| | Daiwa Legalis Tele 1206M, 11.81 Feet, 0.35-1.76 Ounce, 6 Parts, Telescopic Allround Fishing Rod | Daiwa | |
| | Daiwa BG Offshore Travel Pilk 804H 4S, 2.4 Meters, 7.87ft, 40-125 Grams, 4 Parts, Travel Pilk Fishing Rod, 11908-240 | Daiwa | |
| | Daiwa Rebellion Casting Rod REBELLION722MHFB 7 ft 2 in 2 pc, Black, one Size | Daiwa Rebellion Casting Rod REBELLION722MHFB 7 ft 2 in 2 pc | |
Daiwa fishing tackle is always reliable, quality, innovative design, the latest materials, modern trends in the fishing world, which guarantee the pleasure of fishing!
1# Daiwa Beefstick Surf Rod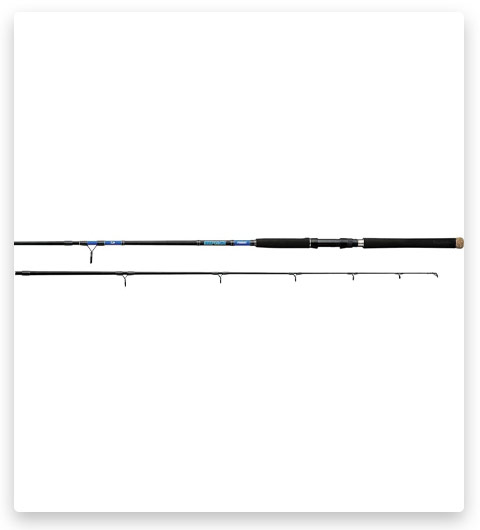 The Beefstick Surf Rod is the perfect model for saltwater anglers. The surf rod is powerful. Used for power casting over long distances from the shore. Withstands heavyweight baits. The rod material is durable carbon fiberglass. After casting, the rig is smoothly immersed in the water. The guides have a large capacity, are adapted to seawater, and are made of stainless steel. Using a fishing rod allows you to see the direction of casting in different weather and daily conditions, and to cast heavy bait over long distances.
2# Daiwa Spinning Rod Ardito-TR Multipiece Travel – Amazon's Choice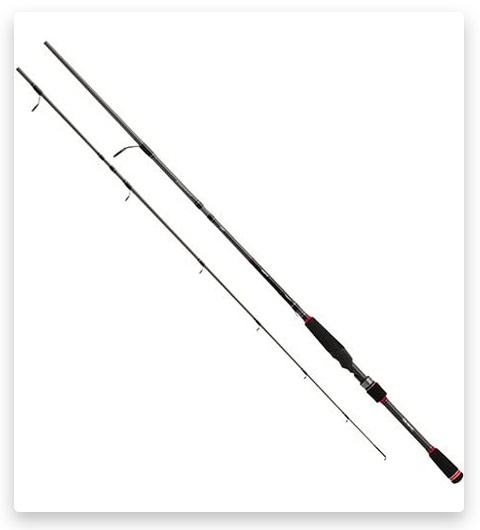 The Daiwa Ardito spinning rod, made in Japan, will be an excellent assistant for anglers who prefer jig spinning. The necessary rigidity, good power reserve, and a short handle allow any manipulation of this bass rod. The highly modular Carbon HVF, which serves as the base of the blank, gives the Daiwa Ardito spinning not only strength and sensitivity but also low weight. This rod does not load your wrist. This rod quality allows you to enjoy fishing all day long without feeling tired. The X45 Bias Graphite fibers in the rod add extra flexibility to the construction for a solid rod feel. The Daiwa Ardito spinning rod is one of the fast action rods, which distinguishes it among others with high accuracy when casting over short distances and excellent sensitivity.
3# Daiwa Spinning Rod Presso Ultralight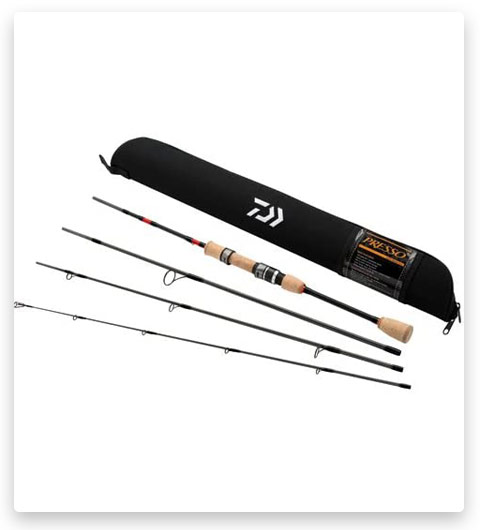 Daiwa Presso Ultralight is a series of travel ultralight spinning rods on four-section blanks made of high modulus fast action graphite. Equipped with quality lightweight guides. The handle with a convenient screw-type reel seat is split into two parts. Supplied complete with a semi-rigid transport tube.
4# Daiwa Maddragon Carp Rod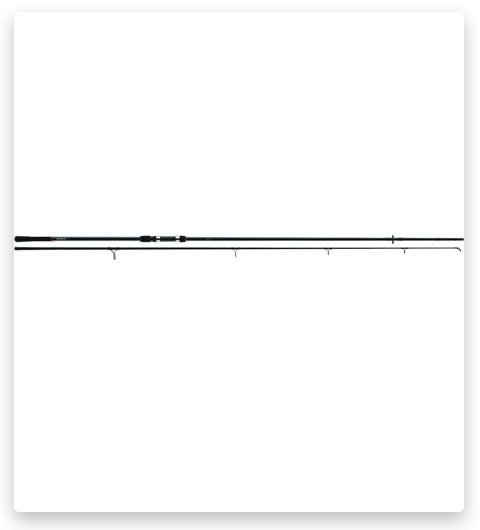 This is an incredibly powerful and highly responsive rod for your fishing success. This carp fishing rod is made of carbon fiber and fiberglass with aluminum oxide rails. It also has a high-quality reel seat. Pros choose Daiwa Maddragon Carp Rod.
5# Daiwa Laguna Spinning Rod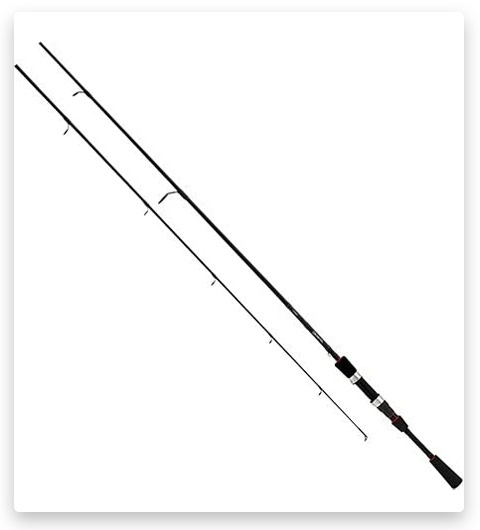 Daiwa Laguna is 100% worth the price! A stylish and high-quality rod will make a spectacular combination with your reel. Ideal for those looking for a budget yet reasonable fishing rod This has quality balanced carbon fiber blanks as well as a hooded reel seat. It is equipped with a cork rear handle, and an EVA front handle. The rod has a lightweight frame that allows you to make various maneuvers.
6# Daiwa Tatula Elite Signature Series Bass Rod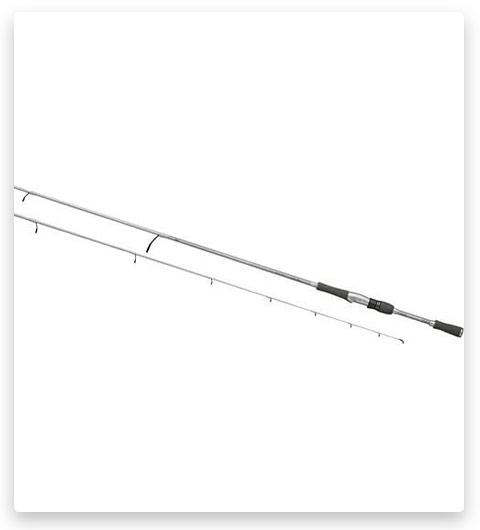 Spinning rods of this series is your chance to join Japanese quality at a very reasonable price. Daiwa went to meet the spinning enthusiasts and created a rod version that meets all the basic requirements in modern spinning fishing. This rod has a reserve of power and proper sensitivity because bass fishing places high demands on the rod. This rod can easily handle not only perches but also large zander. Durability is ensured by the fact that the blank is made of high-quality SVF graphite. The Daiwa spinning rod is really very light and durable, which allows it to be used successfully as in jig fishing.
7# Daiwa Ardito fishing rod Medium Power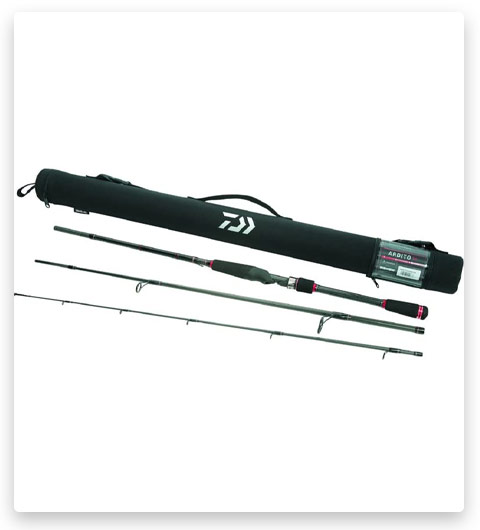 The presented spinning rod model is sold in a convenient, compact tube. This accessory perfectly protects the spinning rod during transportation, especially at the airport, and it is also convenient to travel with it in a foreign country, throwing the harness over your shoulder. The spaced handle is made of durable EVA material. This not only copes well with thermoregulation but also does not require special knowledge from the angler in terms of cleaning. Daiwa has made a combination reel seat. It has become lighter, stronger, more beautiful, and holds the reel no less effectively.
8# Daiwa BG Big Game Trolling Travel Fishing Rod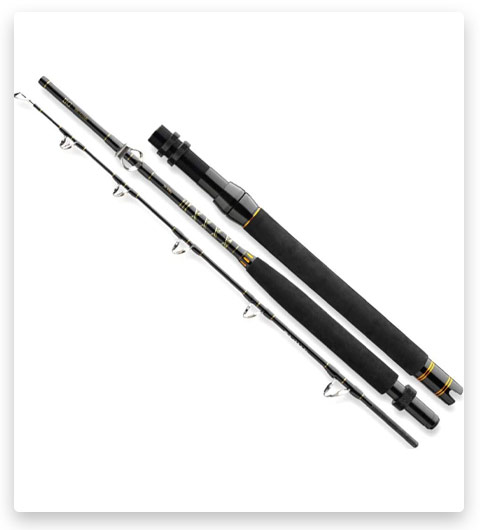 The Daiwa Trolling Rod is equipped with quality components and powerful blanks. The rods are perfect for trolling both at sea and in inland waters. Stylish black letterheads stand out from their white counterparts. It has a quality reel seat and guides, indicator tip.
9# Daiwa Casting Rod Tancom Dendoh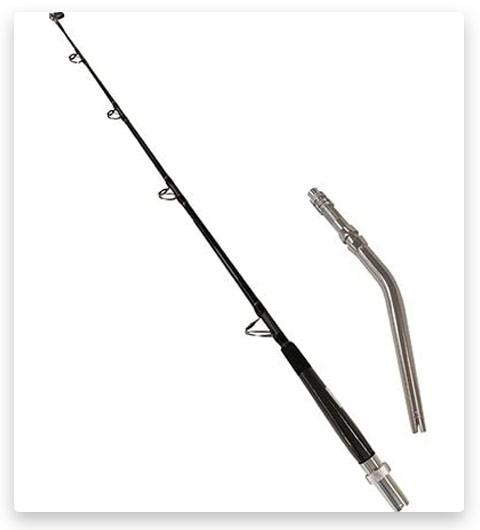 This is a reliable rod for successful fishing. This rod is designed in the Dendoh style and is ideal for saltwater fishing. It is fitted with the Alps swivel tip top guides and has a Seaside ring guide.
10# Daiwa Fishing Rod Legalis Tele Telescopic Allround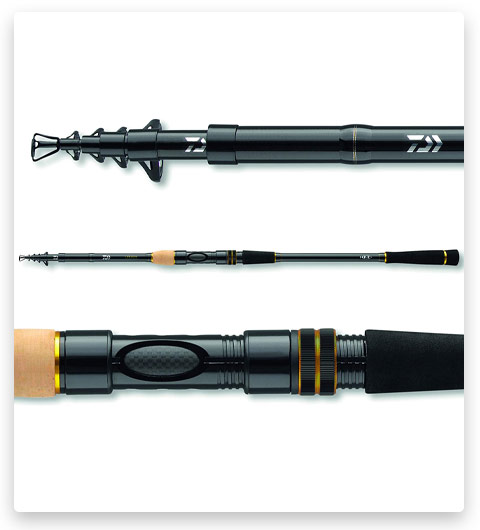 Daiwa Legalis spinning rods are characterized by an unusual design and excellent value for money. The thin and well-balanced HVF carbon fiber blank has a pleasant finish, allowing you to throw for a long time without fatigue and ensure that even a gentle bite will not be missed. When playing, the fast blank provides enough power to safely handle the fight even with large fish. The V-Joint provides a uniform bending curve and added stability when deforming. The spinning rod is equipped with titanium oxide rings and a high-quality Japanese style EVA handle!
11# Daiwa Fishing Rod BG Offshore Travel Pilk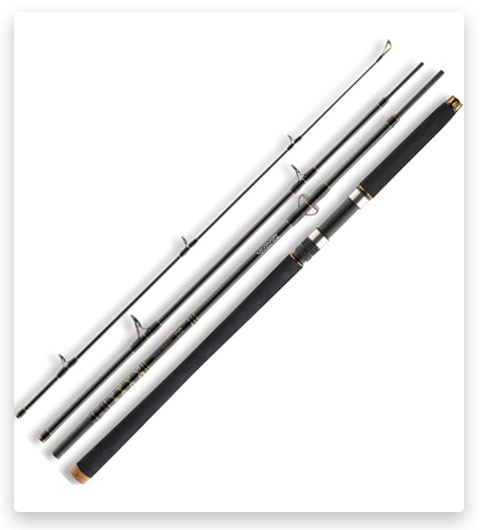 This rod is made of high modulus carbon fiber. The reel seat is equipped with two nuts, which allows you to securely fix the reel. The blank's reinforced winding makes the rods extremely durable and provides the reliability you need in tough sea fishing. The rods are equipped with double-footed titanium oxide guides, EVA grip, and high-grade braiding.
12# Daiwa Rebellion Casting Rods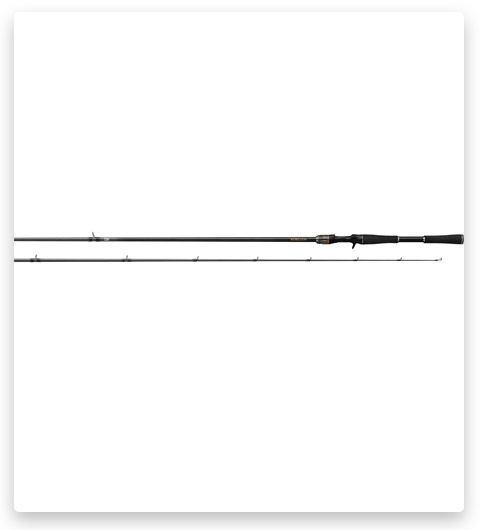 The Daiwa Rebellion spinning rod is an unusually sensitive option with a phenomenal power reserve and inexhaustible potential for casting distance. The Daiwa Rebellion rod is excellent for light jigging, and thanks to its powerful butt zone and the ability to cast long distances, you can successfully fish on vast reservoirs, large rivers. This rod features a reinforced BRAIDING-X design. The cross arrangement of carbon fibers significantly increases the power potential of this unit. X45 technology prevents the blank from curling and allows you to significantly increase in terms of sensitivity and strength.
Buying Guide – How to Choose the Best Fishing Rod?
Although I have tried to select the 12 best Daiwa rods for various purposes, I always recommend asking yourself these questions before purchasing any rod:
What kind of fish do you want to catch?
What time of the year do you go fishing?
Are you going to fish in rivers, lakes, or oceans/seas?
Are you going to fish from land or water?
Once you have answered these 4 questions, it will be easier for you to find the rod that best suits your needs. This popular tool not only features a wide variety of models on the market but also uses innovative materials such as carbon fiber. Therefore, the choice is not as easy as it might seem at first. First, try to decide which rod you need, because each type of fishing has its own models, and then compare the prices.
Hard or Soft. Fishing rods can be classified according to various criteria. Let's start this guide with an important distinction between hard, athlete-friendly, and semi-rigid, which are easier to cast and are suitable for amateurs. This characteristic also affects the sensitivity of fish to food, which is highest in soft rods. The opposite, however, is that the reaction to the fisherman's blows will be slower, with a greater risk of losing prey.
The second parameter to consider is weight. Excessive rod weight can make fishing difficult. Balance is also very important: the longer the fishing rod, the more it will lose balance, that is, bend forward, straining the fisherman's hand.
Long or Short. As a general rule, the longer the casting distance, the shorter the rod. In practice, there are many exceptions due to material and type of fishing. A good strategy is to stick to averages that provide the most flexibility and versatility. The so-called fixed rod does not have rings and is most often used for float fishing. However, this can make it difficult to extract prey. Then there are telescopic ones, that is, with variable lengths, thanks to the possibility of sequential assembly of different parts. They are often more fragile than monolithic ones due to wear at the joints of the products.
Materials and Handle. Today fishing rods are almost entirely made of carbon fiber, an innovative material that guarantees elasticity and strength and has supplanted traditional fiberglass. However, if you look at the price, you will find that it is not cheap. Fortunately, blended fiber products are still available, which are more affordable and therefore more affordable for beginners. Other important parameters to look out for are line materials, which should be such that it does not overheat, and rings, which should be small and light to help guide the line. Finally, do not neglect the handle: the thin one is suitable for small fish, and the flared one is suitable for medium / large ones.
Price. Another important aspect to consider is the price. Many anglers buy very cheap rods because they think they are of the same quality as long-range rods, but they are not. Cheap fishing rods are usually not the best option for long-term use, as they break easily and are more difficult to fish with.
When choosing a budget, consider how long you are going to fish. If you know you are going to spend many hours in rivers or seas trying to catch any kind of fish, buying a medium to long-range rod may be your best bet. If you are just starting out fishing, we recommend that you start with a medium rod.
Conclusion
Choosing a fishing rod for every fisherman is a responsible task. Before making a purchase, fishermen spend a lot of time on the Internet researching fishing brands and their models. In this article, I have introduced you to the well-known Daiwa brand. This brand has already proven to everyone that it is one of the best on the market. Here are the 12 best Daiwa fishing rods. If you are still undecided about the choice, then I advise you to pay attention to the Daiwa Beefstick Surf Rod.
Tags: #daiwa fishing rods / #daiwa telescopic fishing rods / #daiwa surf fishing rods / #daiwa shock fishing rods / #where are daiwa morethan fishing rods made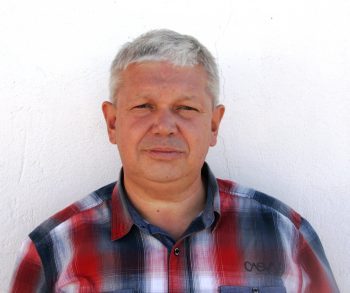 Sergio Smirnoff
Professional fisherman with 40+ years of experience.
Fishing and the ocean is a passion of my life. I am passionate about all kinds of sea fishing: fishing from the shore (spinning, float, baitcasting), from a boat, and spearfishing day and night.
I live in Tenerife (Canary Islands) for the last 10+ years and share my daily fishing experiences on my website. Many years of personal experience as a fisherman and the vast experience of my friends allow me to write professionally on any fishing topics (from choosing a flashlight and equipment to deep-sea fishing).
All of my advice is based on practical real-world experience and will be useful to both novice anglers and professionals.
Read more
about the author.
Affiliate Disclosure: FishReeler.com sometimes gets paid for listings, through sponsors or affiliate programs like Amazon, Ebay, Cabelas, Bass Pro Shop, Shimano, Daiwa, Rapala, Renn, Okuma, KastKing, etс. Clicking a link helps keep FishReeler.com free, at no extra cost to you!
About the author: Each article is verified by the fishing expert Sergio Smirnoff. The articles are written by professional and amateur fishermen with 20+ years of fishing experience.
Note: The views and opinions expressed in this article are those of the authors and do not necessarily reflect the official policy or position of any agency. The articles are for informational purposes only, share your opinions in the comments and join the fishing discussions, let's share our fishing experiences together!