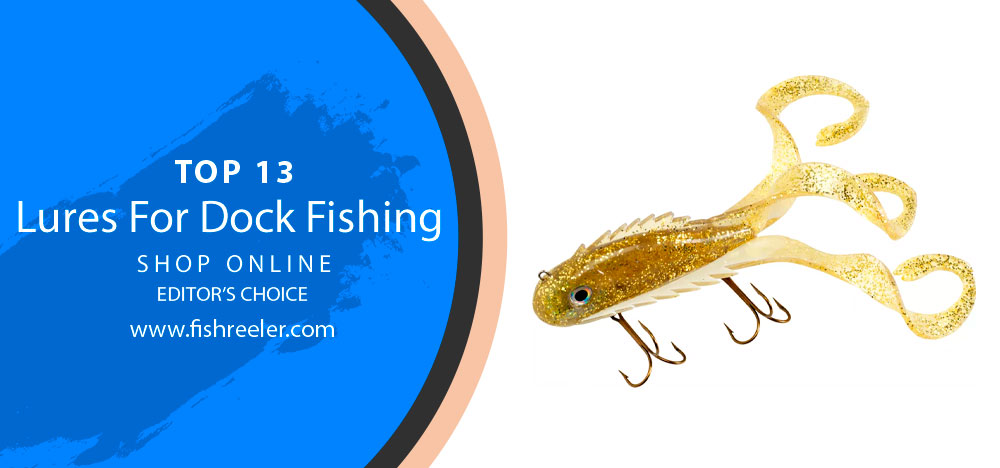 Discover the Ultimate Dock Fishing Lures for Unbeatable Results!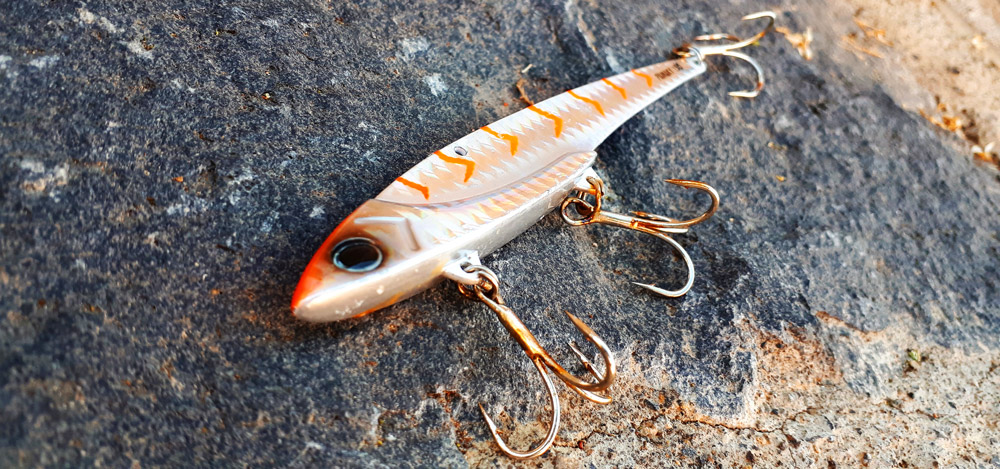 Dock Fishing: Unveiling the Thrills of a Time-Honored Pastime
Dock fishing is a time-honored tradition enjoyed by countless anglers around the world. Not only does it provide easy access to prime fishing spots, but it also allows for a relaxing and rewarding experience for both novices and seasoned pros. The thrill of casting a line from the comfort of a dock or pier has cemented its popularity in the fishing community, making it an iconic pastime for many.
The Lure of Success: Why Choosing the Right Lures Matters
A crucial factor in achieving success during any dock fishing outing is the selection of the right lures. The appropriate lure can be the difference between a bountiful catch and a frustrating day on the water. It is important to consider factors such as local fish species, water conditions, and the angler's personal skill set when making a lure selection. By choosing the right lures, anglers can significantly increase their chances of reeling in impressive catches and creating unforgettable memories on the dock.
Navigating the Ultimate Guide to Dock Fishing Lures
In this article, we will delve into the world of dock fishing lures, discussing the various types available, how to select the best ones for specific conditions, and tips for effectively using them. We will also cover some tackle considerations and provide pro tips for maximizing success during your dock fishing adventures. By the end of this comprehensive guide, you'll be well-equipped to make the most of your time on the dock, armed with the knowledge to choose and utilize the ultimate lures for unbeatable results.
Master the Art of Dock Fishing: Expert Tips on Choosing the Perfect Lures!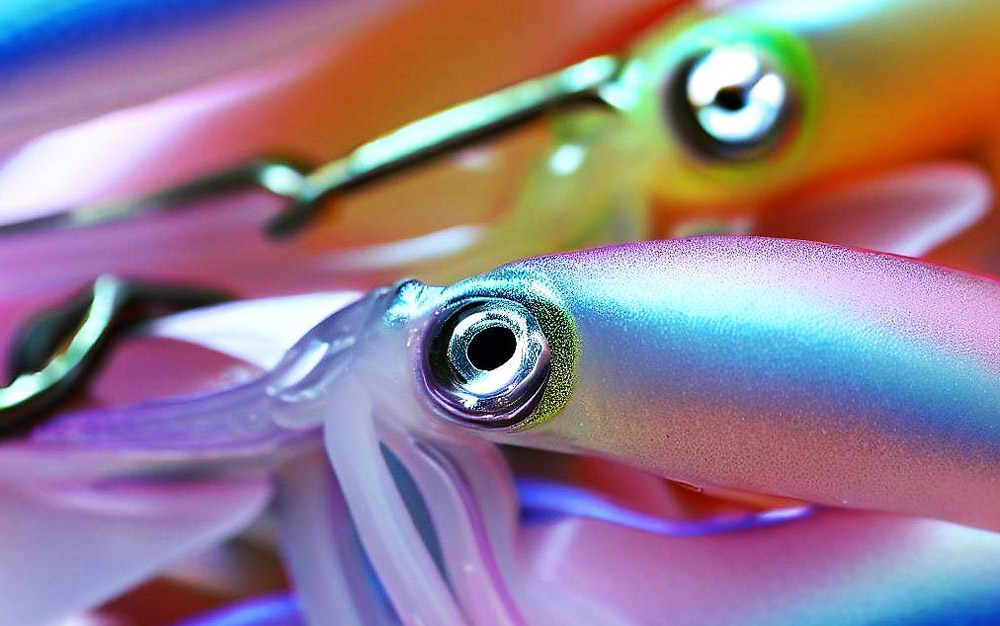 Dock fishing is a great way to spend a day on the water. Not only do you have the chance to catch some fish, but you can also enjoy the scenery. If you're looking for the best lures for dock fishing, look no further.
In this post, we'll share some of our favourite lures for catching fish from docks. We'll also provide tips for using these lures effectively. So, whether you're a beginner or an experienced fisherman, be sure to read on!
1# Blue Water Candy Spire Jig with Shad
The Blue Water Candy Spire Jig with Shad is a deadly weapon for catching striped bass and rockfish. Its bullet-style head provides superior accuracy, while the bling-enhanced hair skirt ensures maximum attractiveness to fish. The fixed hook provides maximum power and penetrates quickly, and the pre-loaded 9″L shad soft bait gets them biting hard.
2# Fathom Offshore Rigged Torpedo Lantern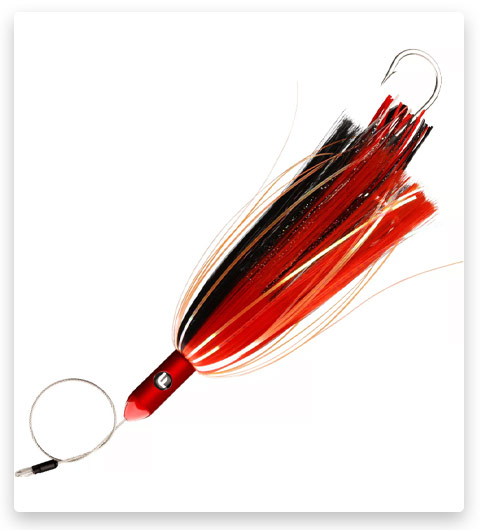 The Fathom Offshore Rigged Torpedo Lantern is a finely crafted fishing lure that is sure to entice even the most difficult fish. With a weighted stiff-wire double hookset, this lure is deadly on wahoo and will give you the catch of a lifetime. The powder-coated brass head and full hair-and-Mylar skirt provide a realistic appearance that will fool even the smartest fish. This high-quality lure is rigged on 480-lb. stainless cable and is sure to stand up to even the most strenuous fishing conditions. Don't miss out on this great opportunity to add the Fathom Offshore Rigged Torpedo Lantern to your tackle collection today!
3# Black Bart Costa Rican Plunger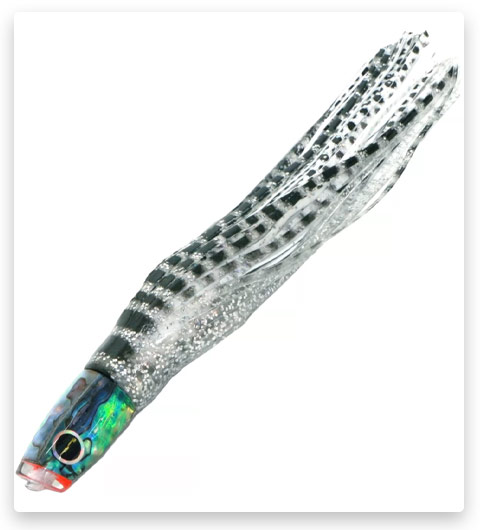 Black Bart's Costa Rican Plunger is the tried and true mini plunger that's perfect for light tackle fishing. Mix it with other Bart lures to take on all species in any weather. This plunger is excellent for 10-30 lb. class tackle, making it the perfect choice for any angler, anywhere, anytime.
4# Billy Baits Smoke Rattle & Troll Feather Lure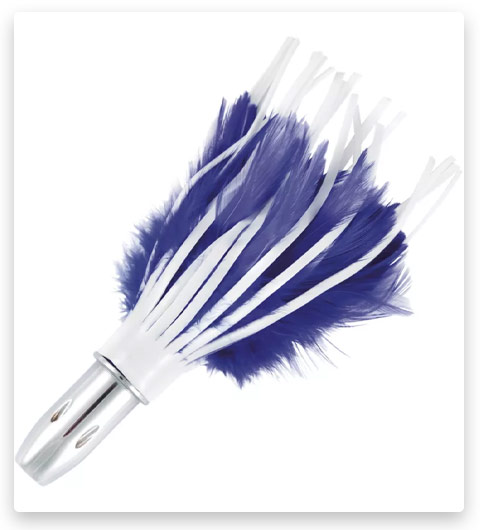 Looking to up your fishing game? Then you need the Billy Baits Smoke Rattle & Troll Feather Lure. This big, beautiful feathered skirt imparts incredible action, making it super versatile – you can troll it at any speed from 2 to 20 knots. Plus, the 5 vent holes create a huge smoke trail that is sure to attract fish from near and far. And if that wasn't enough, the stainless steel rattles will call fish in from all around. So what are you waiting for? Get out there and troll at 2-20 knots with the Billy Baits Smoke Rattle & Troll Feather Lure – your fish will thank you!
5# Blue Water Candy Mojo Rig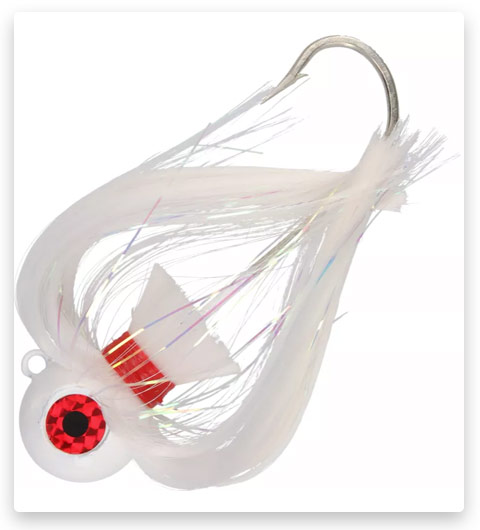 Introducing the Blue Water Candy Mojo Rig – a pre-rigged lead jighead designed for trolling. This rig comes equipped with quality Mustad® 12/0 hooks and is perfect for rigging a large shad bait or eel. It's especially effective when to run in tandem with your favourite striper trolling lure off a 3-way swivel, and best to run a couple of cranks off the bottom at 3-4 mph. Get ready to take your striper fishing to the next level with the Blue Water Candy Mojo Rig!
6# Chaos Tackle Regular Medussa Swimbaits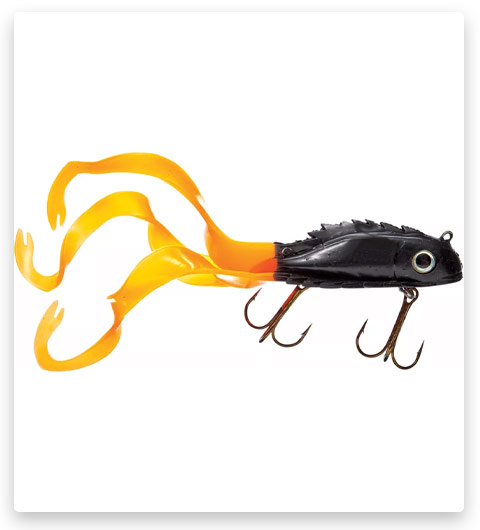 The Chaos Tackle Regular Medussa Swimbait is an extra-lively, triple-tailed, brilliantly coloured swimbait that features a rock-solid interior harness locked onto two big, sticky-sharp trebles. The overall quality of construction is as good as it gets, and muskellunge just want to eat it! You can jerk it, rip it, troll it, slow roll it, or straight-retrieve it – no matter how you fish it, this swimbait is sure to entice a strike.
7# Suick Muskie Night Walker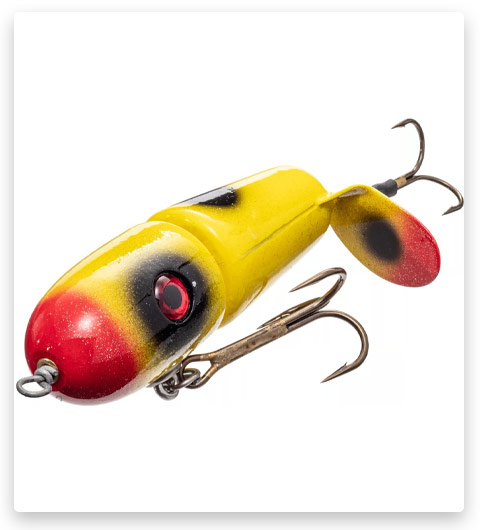 If you're looking for a topwater bait that's sure to attract some big fish, the Suick Muskie Night Walker is a great choice. This bait is designed by Paul Hansen, a Northwoods fishing guide, and it features a loud, rotating, water-churning tail that is sure to get the attention of any fish in the area. The strong, compact body and through-wire construction make this bait durable and able to stand up to even the biggest fish, while the two 3/0 treble hooks ensure that you'll be able to land your catch. So rig up the Suick Nite Walker and get ready for some whopper-sized results!
8# Chaos Tackle Medussa Swimbait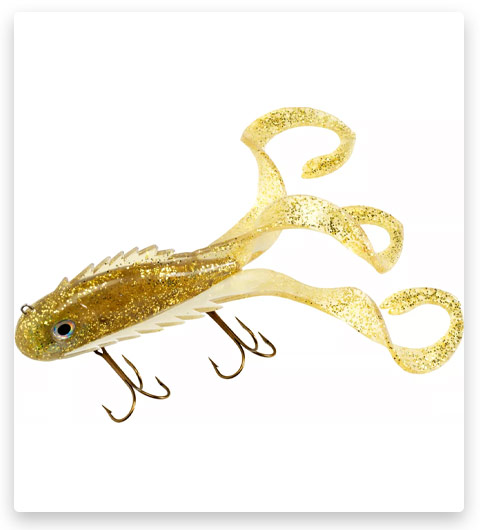 Check out the Chaos Tackle Medussa Swimbait. This bait comes to life as soon as it hits the water, thanks to its three fish-attracting tails. Whether you're jerking, ripping, trolling, slow-rolling, or just doing a standard cast and retrieve, this bait will perform. And because it's dynamically balanced, it swims naturally and is incredibly lifelike. Plus, it's available in a variety of colours to match any fishing conditions. So why wait? Get the Chaos Tackle Medussa Swimbait and see what all the fuss is about!
9# Hogy Lures Charter Grade Slider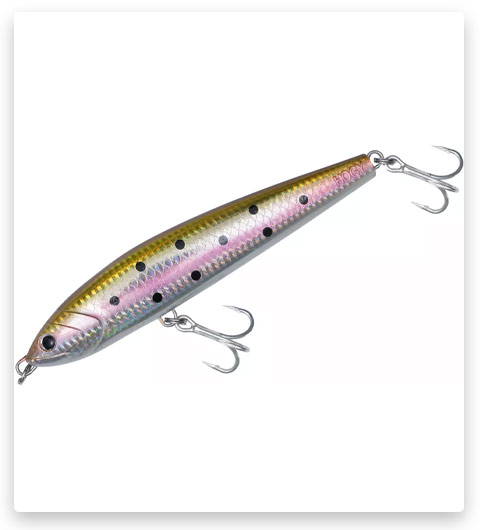 The Hogy Lures Charter Grade Slider is a top-of-the-line saltwater fishing lure. With its tough construction and design, it's perfect for offshore fishing. The body is made of a hard, holographic material that is weighted for uniform balance. It swims 2′-3′ under the surface, on average. The thru-wire construction is extremely rugged, and the multiple rattle chambers add to the fish-attracting action. Plus, it comes with premium saltwater hooks that are sure to help you land the big one.
10# Musky Innovations Shallow Invader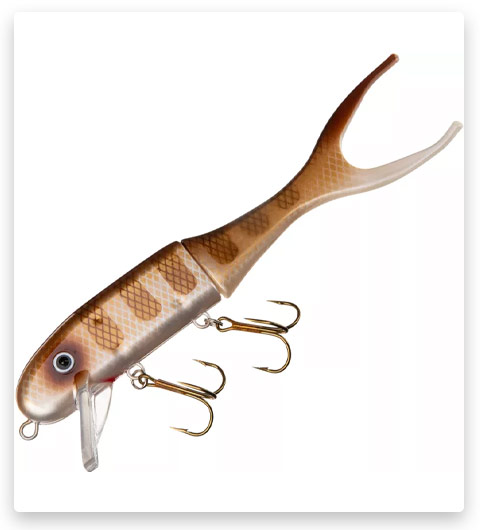 Have a look at the Musky Innovations Shallow Invader. This amazing crankbait is perfect for both casting and trolling, and is guaranteed to drive any large fish crazy with its serpentine action. Plus, its high-speed stability means you won't have to worry about it blowing out when you're trolling at high speeds. Made in the USA with a durable moulded lip and extra sharp hooks, this is one bait you'll definitely want in your tackle box.
11# Zak Tackle Bottom Jig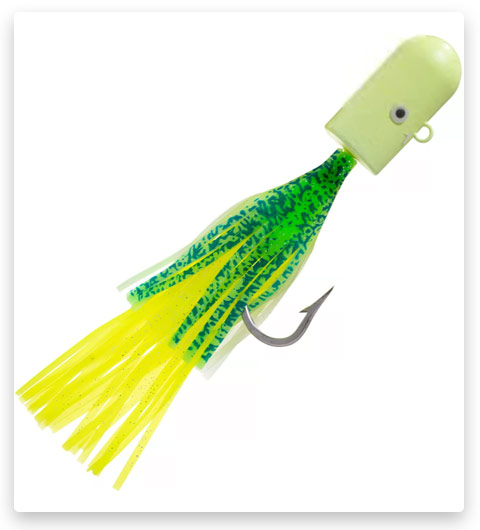 The Zak Tackle Bottom Jig is the perfect way to entice deep-water halibut. With its highly visible glow finish, this jig will stick out as it descends the depths. The dual undulating tails give the appearance of a young squid, a favourite forage of big halibut.
12# Spooltek Fatty Swimbait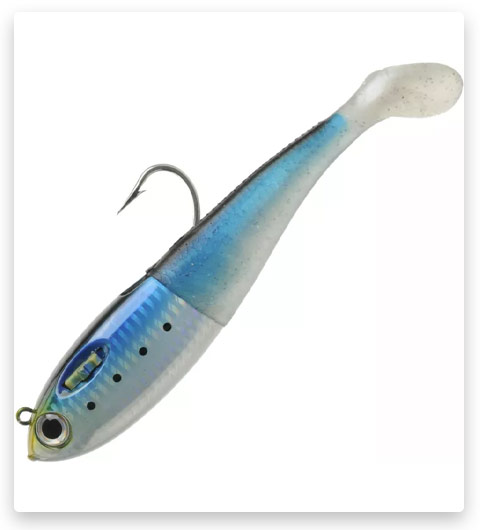 The Spooltek Fatty Swimbait is just what you need! This realistic baitfish lure is designed to hook and hold hard-fighting game fish. It features a weighted head and tail for versatile action, plus a hidden braided wire leader that releases on the strike. This ensures that fish are deprived of leverage and prevents cut-offs. Plus, the Mustad O'Shaughnessy hook is extra sturdy, giving you an extra edge when it comes to reeling in your catch. So don't wait – try the Spooltek Fatty Swimbait today and see the results for yourself!
13# Chaos Tackle Pegassus 6.75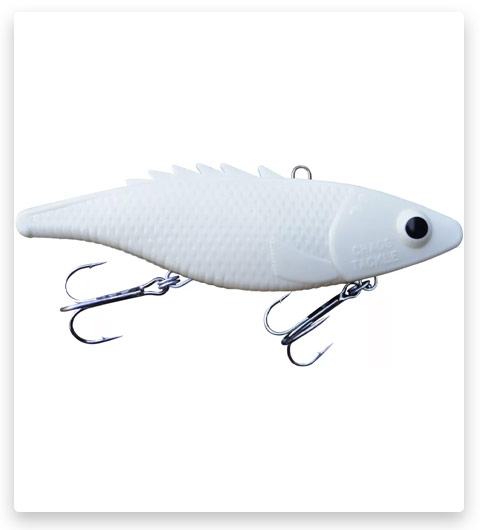 Introducing the Chaos Tackle Pegassus – perfect for when the fish are down deep! This swimbait has a lifelike swimming motion that will keep them interested, and it's rigged with two 3/0 premium black Trident treble hooks.
Understanding Dock Fishing Conditions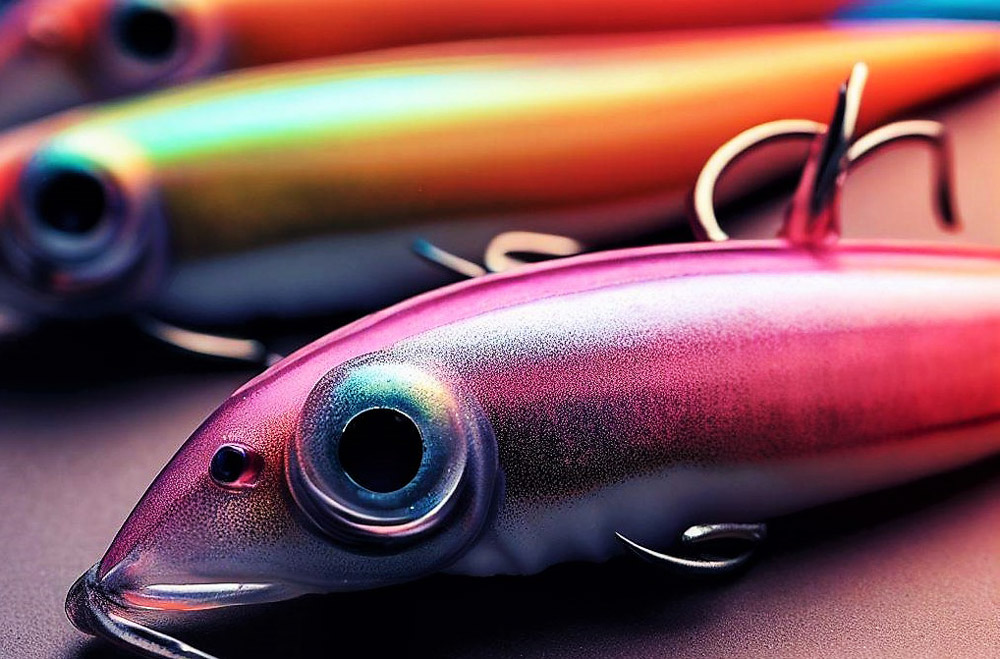 A successful dock fishing experience requires a solid grasp of the various conditions that can affect fish behavior. By understanding these factors, anglers can adapt their strategies and lure selections to maximize their chances of landing a catch.
Seasonal Secrets: How Fish Behavior Changes Throughout the Year
Throughout the year, fish behavior can change significantly as a result of seasonal variations. Water temperature, available forage, and breeding cycles can all influence where fish are located and how they respond to lures.
Spring: As water temperatures rise, fish become more active and often move to shallower waters to spawn. This is an excellent time to target fish near docks, as they will be seeking out structure and vegetation for cover and nesting sites.
Summer: Warm temperatures can lead to reduced oxygen levels in the water, pushing fish to seek out deeper, cooler areas. During this time, focus on fishing near docks with deeper water access or during early mornings and evenings when fish are more likely to be active.
Fall: As temperatures cool down and vegetation begins to die off, fish will start to fatten up in preparation for winter. This can be an ideal time to target hungry fish near docks, as they will be actively feeding.
Winter: Fish metabolism slows down in cold water, making them less active and more difficult to catch. However, patient anglers can still find success by fishing with slow-moving lures near docks that provide access to deeper water.
Clear as Day: Water Clarity and Temperature's Impact on Dock Fishing
Water clarity and temperature can have a significant impact on lure selection and fishing techniques. In clear water, fish are more likely to be spooked by unnatural-looking lures or presentations. Opt for natural colors and subtle movements in these conditions. Conversely, in murky water, bright or contrasting colors and more aggressive lure actions can help attract fish.
Water temperature plays a role in determining fish activity levels and location. Warmer water generally results in more active fish, while colder water can make them sluggish and less likely to strike. Adjust your lure selection and presentation based on the water temperature to improve your chances of success.
The Dockside Ecosystem: Exploring Structure and Vegetation
Docks themselves provide the structure that attracts fish, but it's also essential to be aware of other underwater features in the area. Submerged vegetation, rocks, and debris can all serve as hiding spots and hunting grounds for fish. Knowing where these features are located can help you target your casts more effectively and choose lures that are well-suited to the environment.
Meet the Locals: Common Fish Species Lurking Near Docks
The types of fish species you'll encounter near docks can vary depending on factors such as location, time of year, and available forage. Some common species that are often found in dock environments include largemouth bass, smallmouth bass, crappie, bluegill, catfish, and various types of panfish. Identifying the species you're targeting is crucial for selecting the appropriate lures and refining your presentation techniques to appeal to their specific behaviors and preferences.
Types of Lures for Dock Fishing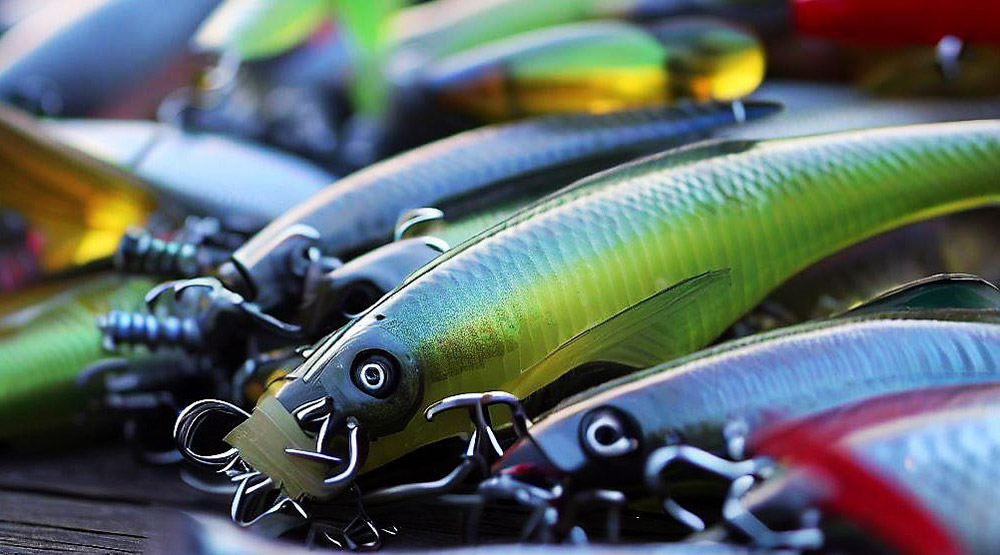 A diverse range of lures can be effective when dock fishing. By understanding the characteristics and applications of each type, you can make informed decisions about which lure to use in a given situation. Let's explore some of the most popular lure types for dock fishing:
Jigging All the Way: Mastering Swim and Skipping Jigs
Jigs are a versatile and highly effective choice for dock fishing, as they can be fished at various depths and speeds. They consist of a weighted head, a hook, and a skirt or other soft plastic trailer.
Swim Jigs: Swim jigs are designed to move horizontally through the water, creating a natural swimming action that attracts fish. These jigs are ideal for fishing around docks with submerged vegetation or other structure, as their streamlined design helps them move through cover with minimal snags.
Skipping Jigs: Skipping jigs have a flat or keel-shaped head, allowing them to "skip" across the water's surface when cast properly. This technique helps to reach fish hiding under docks or overhanging structures. Pair these jigs with a soft plastic trailer to create an enticing presentation.
Soft Plastic Perfection: Worms, Craws, and Tubes for Dock Fishing
Soft plastic lures are a popular choice for dock fishing due to their lifelike action and ability to mimic various types of forage. They can be rigged on a jig head, Texas rigged, or Carolina rigged, depending on the desired presentation.
Worms: Soft plastic worms are a staple for many dock anglers. Their lifelike action and versatility make them a go-to choice for targeting species like bass and panfish. Choose from a variety of shapes, sizes, and colors to match the local forage.
Craws: Crawfish are a common food source for many fish species near docks. Soft plastic crawls are designed to imitate the natural movements of a crawfish, making them an excellent choice for dock fishing. They can be rigged on a jig head or Texas rigged for weedless presentations.
Tubes: Tube baits are hollow, cylindrical soft plastics that can be rigged on a jig head or Texas rigged. Their subtle action and ability to mimic a variety of prey make them a versatile option for dock fishing.
Cranking it Up: Squarebills and Shallow-Diving Crankbaits
Crankbaits are hard-bodied lures that create a wobbling action when retrieved. They are effective for covering water quickly and targeting fish at specific depths.
Squarebills: Squarebill crankbaits have a square-shaped lip, which helps them deflect off covers like rocks and wood. They are particularly useful for fishing around docks with submerged structures, as their design helps minimize snags.
Shallow-Diving Crankbaits: These crankbaits dive just below the surface and are ideal for targeting fish in the shallower waters often found around docks. Their shallow diving depth allows them to be fished above-submerged vegetation and structure without getting hung up.
The Irresistible Spin: Spinnerbaits and Buzzbaits for Dockside Action
Spinnerbaits and buzzbaits are wire-frame lures with one or more spinning blades attached. They create vibrations and flash in the water, making them highly visible to fish. These lures are particularly effective for covering water quickly and can be fished at various depths.
Making a Splash: Topwater Lures for Unforgettable Dock Fishing Moments
Topwater lures create a surface commotion that mimics distressed or struggling prey, triggering explosive strikes from predatory fish.
Poppers: Poppers have a concave or cupped face that creates a popping or splashing sound when twitched on the surface. They are effective for targeting fish near docks during low-light conditions or when fish are actively feeding on the surface.
Frogs: Hollow-bodied frog lures are designed to be fished weedless, making them an excellent option for fishing around docks with heavy vegetation or cover. Their lifelike appearance and action can entice fish to strike from undercover or ambush points.
Walking baits: Walking baits, also known as "walk-the-dog" lures, have a cigar-shaped body and are designed to be retrieved with a side-to-side action that imitates a wounded baitfish. They are effective around docks where fish are actively feeding on the surface, especially during low-light conditions or when baitfish are present.
By understanding the various types of lures available for dock fishing and their specific applications, you can make educated decisions about which lures to use in different situations. This will greatly improve your chances of success on the water, helping you to catch more fish and create lasting memories on the dock.
Tips for Selecting the Right Lures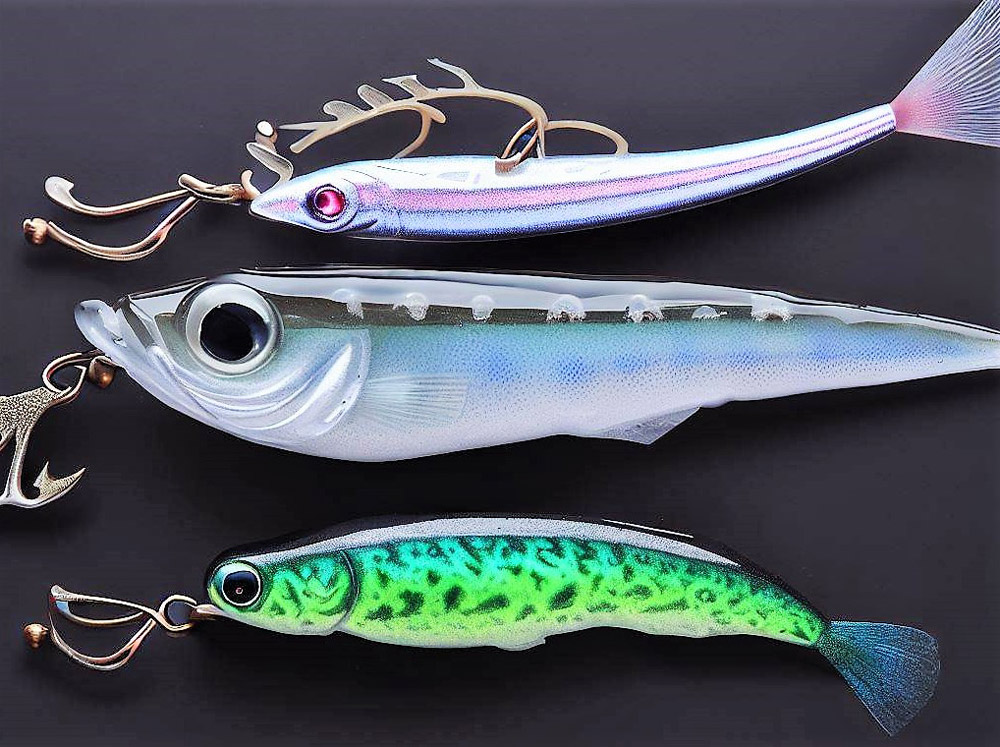 Choosing the appropriate lure for dock fishing can greatly influence your success on the water. The following tips will help you select the right lures for various situations, increasing your chances of catching more fish:
The Art of Imitation: How to Match the Hatch for Maximum Success
"Matching the hatch" refers to selecting a lure that closely resembles the local forage that fish are feeding on. Observing the types of baitfish, insects, or crustaceans in the area will help you choose a lure that imitates their size, shape, and color. Fish are more likely to strike a lure that looks like their natural prey, so matching the hatch can significantly improve your success rate.
Color Me Intrigued: Decoding Water Clarity and Lighting for Optimal Lure Choice
The color of your lure can play a significant role in its visibility to fish. Consider the following guidelines when choosing lure colors:
Clear Water: In clear water, natural and subtle colors are more effective, as they blend in better with the surroundings. Colors like green pumpkin, watermelon, and shad patterns work well in these conditions.
Murky Water: In murky or stained water, bright or contrasting colors can help you're lured stand out. Choose colors like chartreuse, orange, or firefighter to increase visibility.
Low Light Conditions: During low light conditions, such as early morning, late evening, or overcast days, darker colors like black, blue, or purple can create a better silhouette and be more visible to fish.
Lure Size and Weight Considerations
Selecting the right lure size and weight can impact your ability to effectively target specific fish species or conditions. Consider these factors when choosing your lure:
Forage Size: Match the size of your lure to the size of the local forage to create a more realistic presentation.
Fish Size: Larger lures may attract larger fish, while smaller lures can appeal to a wider range of fish sizes.
Casting Distance and Accuracy: Heavier lures can be cast farther and more accurately, while lighter lures may be more challenging to cast but can provide a more subtle and natural presentation.
Species-Specific Selection: Tailoring Lures to Your Target Fish
Tailor your lure selection to the specific fish species you are targeting. Research the preferred prey, habitat, and behaviors of the species in question to select lures that will effectively appeal to them. For example, if you're targeting largemouth bass around docks, consider using jigs, soft plastics, or topwater lures that mimic their preferred prey, such as shad, bluegill, or crawfish. By choosing lures that cater to the specific preferences of the fish you're targeting, you can increase your chances of success on the water.
Techniques for Effective Dock Fishing with Lures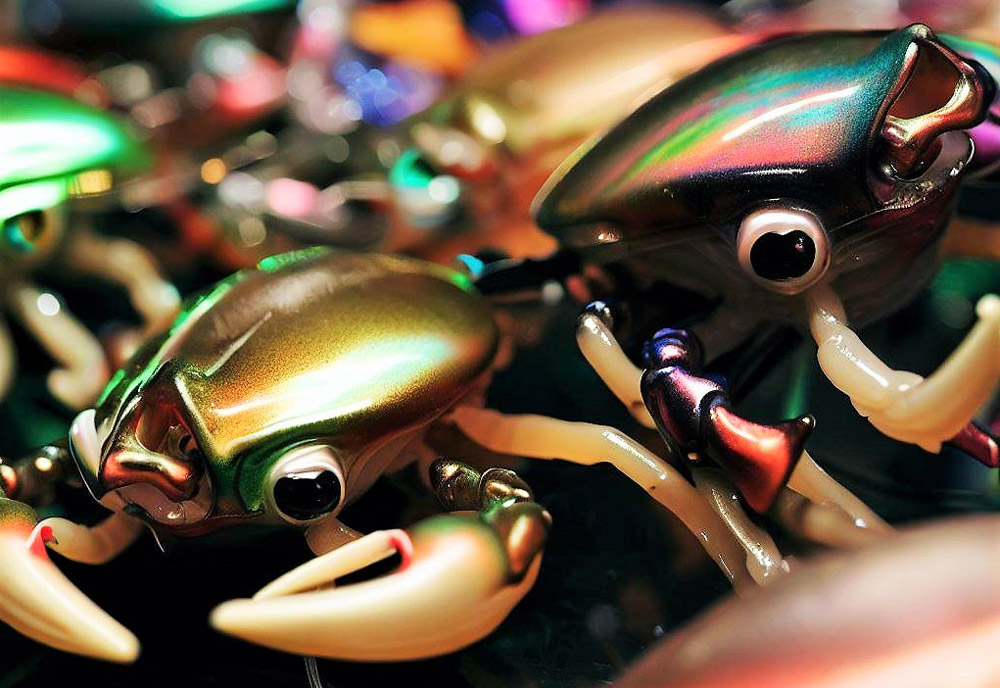 Mastering various techniques for dock fishing with lures can help you become a more versatile and successful angler. The following tips will guide you on how to effectively use different lures and presentations when fishing around docks:
Precision Casting: Tips for Accurate and Enticing Lure Presentation
Accurate casting is crucial for successful dock fishing. Practice casting to specific targets, such as gaps between pilings or under overhanging structures, to increase your chances of reaching fish hiding in these areas. Also, consider the following tips for improving your presentation:
Use a quiet, subtle entry when casting to avoid spooking fish.
Maintain a low profile on the dock to minimize your visibility to fish.
Experiment with different casting angles to reach tight spaces and cover more water.
The Jig is Up: Perfecting Jigging Techniques for Various Luress
Jigging involves using a variety of rod movements to impart action on your lure. Here are some techniques for effectively jigging different types of lures:
Swim Jigs: Steadily retrieve swim jigs, using occasional rod twitches to create an erratic swimming action.
Skipping Jigs: Cast skipping jigs with a low trajectory to make them skip across the water's surface, reaching fish hiding under docks or overhangs.
Soft Plastics: Use a lift-and-drop technique, letting the lure sink to the bottom before lifting the rod tip and allowing it to fall again.
Walking on Water: How to Work Topwater Lures Around Docks
Topwater lures can create exciting surface strikes from fish. Use these tips to effectively work topwater lures around docks:
Poppers: Cast poppers near the structure and use short, sharp rod twitches to create a popping or splashing sound.
Frogs: Retrieve frog lures at a slow, steady pace, pausing occasionally to let the lure sit on the surface and entice fish.
Walking Baits: Use a rhythmic, side-to-side rod motion while reeling in slack line to make walking baits "walk the dog."
Reeling Them In: Mastering Retrieval Techniques for Crankbaits and Spinnerbaits
Crankbaits and spinnerbaits can cover a lot of water quickly and are highly versatile. Follow these guidelines for effective retrieval techniques:
Crankbaits: Vary your retrieval speed and use occasional pauses to trigger strikes. Experiment with different depths to find where fish are holding.
Spinnerbaits: Steadily retrieve spinnerbaits at a moderate speed, making sure the blades are spinning consistently. Use a "yo-yo" retrieve (lifting and dropping the rod tip) to add erratic action and trigger strikes.
By mastering these techniques for effective dock fishing with lures, you'll increase your chances of success and become a more skilled and adaptable angler.
Tackle Considerations for Dock Fishing
Using the appropriate tackle for dock fishing can greatly impact your ability to cast accurately, work your lures effectively, and ultimately catch more fish. The following considerations will help you choose the right tackle for your dock fishing adventures:
The Perfect Trio: Rod, Reel, and Line Recommendations
Selecting the right rod, reel, and line can enhance your ability to fish with different lures and techniques around docks:
Rod: A medium to medium-heavy power, fast-action spinning or baitcasting rod between 6'6″ and 7'6″ is versatile enough for most dock fishing situations. This rod's power and action will allow you to cast a variety of lure sizes and styles while providing the sensitivity and backbone needed for hooksets and fighting fish.
Reel: A quality spinning or baitcasting reel with a smooth drag system is essential for dock fishing. Choose a reel with a gear ratio that matches the speed and style of your preferred lures and techniques.
Line: Braided line with a fluorocarbon leader is a popular choice for dock fishing, as it offers increased sensitivity, strength, and abrasion resistance. Select a line with a breaking strength suitable for the fish species you're targeting and the cover you're fishing around.
Tackling the Challenge: Why Choosing the Right Tackle Matters
Using the appropriate tackle for your chosen lures is crucial for optimizing their performance and increasing your chances of success:
Rod Action: Select a rod with the right action for your lures. Fast-action rods work well with jigs and soft plastics, while moderate-action rods can be better suited for crankbaits and spinnerbaits.
Reel Gear Ratio: Choose a reel with a gear ratio that complements your lure and technique. Higher gear ratios work well for fast-moving lures, while lower gear ratios can provide more torque for slower presentations.
Knot Your Average Angler: Leader Materials and Secure Knot Selection
Using the right leader material and knot can improve your presentation and increase your chances of landing fish:
Leader Material: Fluorocarbon leader material is a popular choice for dock fishing due to its low visibility, abrasion resistance, and strength. Select a leader with a breaking strength that matches your main line and the fish species you're targeting.
Knot Selection: Choose a strong, reliable knot for attaching your leader to your main line and your lure to your leader. The Uni-to-Uni Knot and the FG Knot are both popular choices for connecting braid to fluorocarbon, while the Improved Clinch Knot and the Palomar Knot work well for attaching lures to your leader.
By considering these tackle recommendations and factors, you can maximize your dock fishing success and enhance your overall experience on the water.
Pro Tips for Dock Fishing Success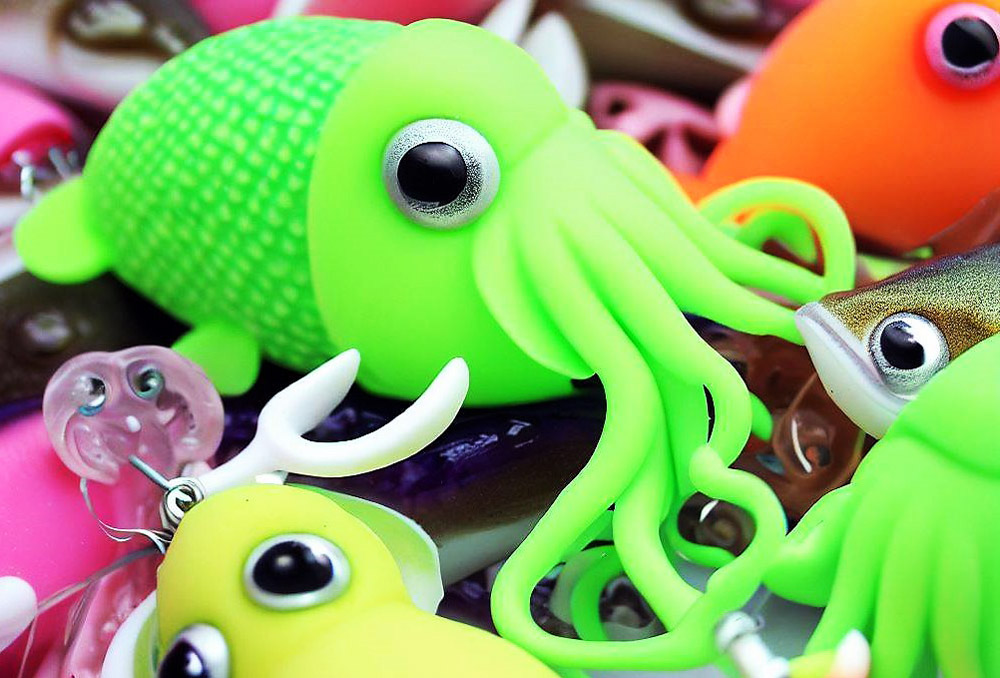 To further enhance your dock fishing experience and improve your chances of success, consider the following pro tips:
Timing is Everything: The Best Times of Day to Catch Dockside Fish
The time of day can greatly influence fish activity and feeding patterns. Early morning and late afternoon to evening are generally considered the best times for dock fishing, as fish are often more active during these low-light periods. Additionally, overcast days can also provide extended opportunities for productive dock fishing, as fish are more likely to be active and feed throughout the day.
Fishy Behavior: Observing and Adapting to Fish Activity
Pay close attention to fish behavior and adjust your techniques and lure selection based on what you observe. For example, if you notice fish actively feeding on the surface, switch to topwater lures and target these fish with an appropriate presentation. Similarly, if fish seem to be holding tight to cover, use jigs or soft plastics to entice them to strike.
Smooth Sailing: Managing Your Line and Avoiding Snags
Proper line management is crucial for successful dock fishing. Follow these tips to minimize the risk of snags and lost lures:
Maintain a controlled line tension during the cast and retrieve to avoid loose coils and potential snags.
Be mindful of your surroundings, such as submerged debris or overhanging branches, when casting and retrieving your lure.
Retrieve your lure slowly and carefully when approaching potential snag points, and use your rod tip to guide the lure around obstacles.
Fishing with a Conscience: Ethical Practices and Catch-and-Release Tips
As a responsible angler, it is essential to practice ethical fishing and consider catch-and-release guidelines when dock fishing:
Handle fish with care, wetting your hands before touching them to minimize damage to their protective slime layer.
Use needle-nose pliers or a dehooking tool to safely remove hooks from a fish's mouth.
Consider using barbless hooks or pinching the barbs on your hooks to facilitate easier hook removal and minimize harm to fish.
Release fish as quickly as possible to minimize stress and ensure their survival.
By incorporating these pro tips into your dock fishing strategy, you can increase your chances of success while also promoting responsible and sustainable angling practices.
FAQ: Guide to the Best Lures for Dock Fishing!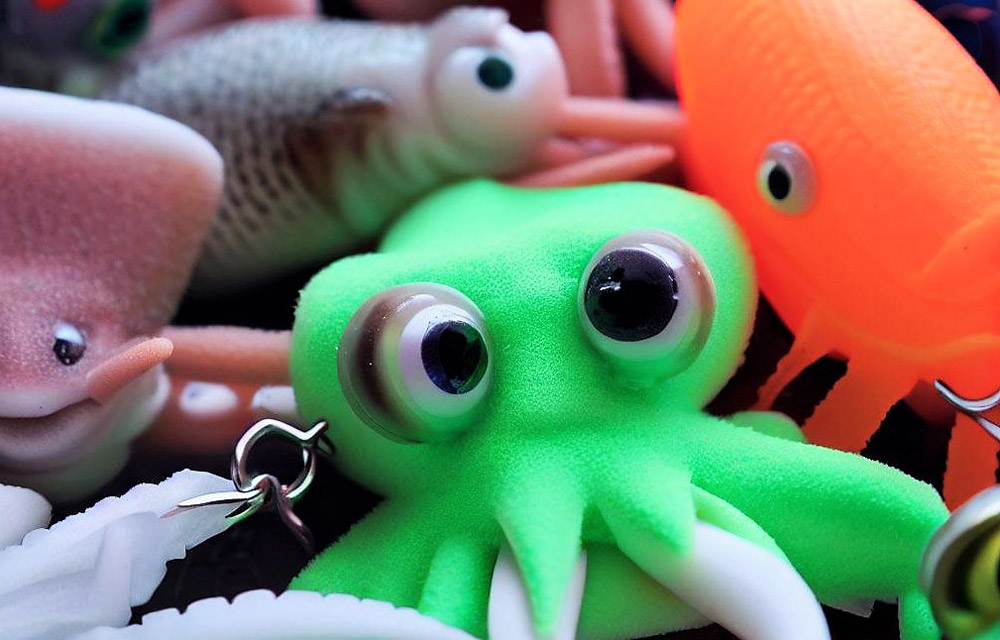 Conclusion: Discover the Ultimate Dock Fishing Lures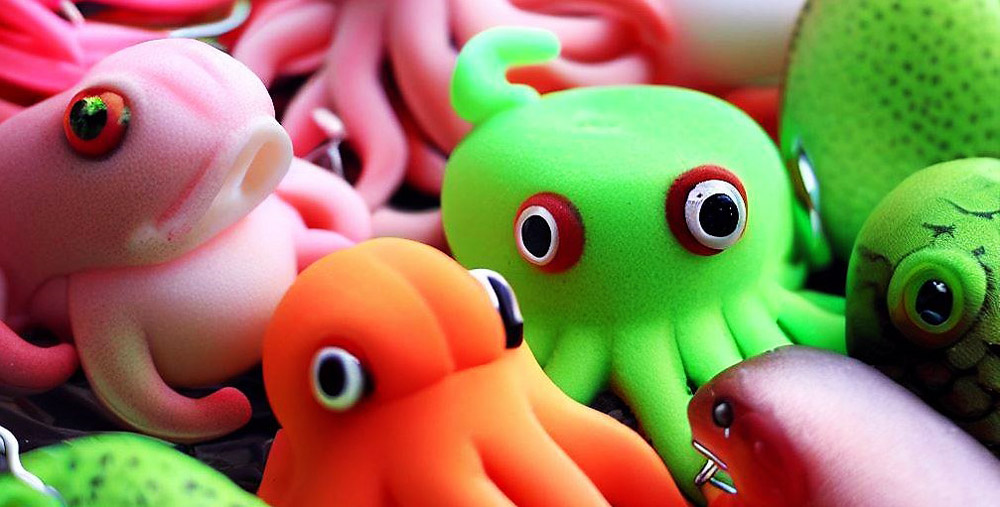 Reeling in Success: Your Complete Guide to Dock Fishing Lures
In conclusion, successful dock fishing involves understanding the conditions and fish behavior, choosing the right lures and tackle, and mastering various techniques to effectively present your lures. Some of the most effective lures for dock fishing include jigs, soft plastics, crankbaits, spinnerbaits, buzz baits, and topwater lures. By combining these lures with the proper tackle and techniques, you can significantly increase your chances of success on the water.
Experiment and Explore: The Path to Becoming a Dock Fishing Pro
Every dock and fishing situation is unique, so it's important to be adaptable and willing to experiment with different lures and techniques. Don't be afraid to try new approaches or switch up your tactics based on the conditions and fish behavior. The more you learn and adapt, the more successful and versatile an angler you will become.
Share the Love: Inviting Readers to Swap Dock Fishing Stories and Strategies
We'd love to hear about your own dock fishing experiences and any tips you've discovered along the way. Please feel free to share your stories, insights, and favorite lures and techniques in the comments section below. By sharing our collective knowledge and experiences, we can all grow and learn together as a community of passionate anglers.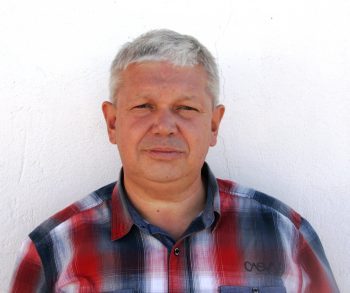 Sergio Smirnoff
Professional fisherman with 40+ years of experience.
Fishing and the ocean is a passion of my life. I am passionate about all kinds of sea fishing: fishing from the shore (spinning, float, baitcasting), from a boat, and spearfishing day and night.
I live in Tenerife (Canary Islands) for the last 10+ years and share my daily fishing experiences on my website. Many years of personal experience as a fisherman and the vast experience of my friends allow me to write professionally on any fishing topics (from choosing a flashlight and equipment to deep-sea fishing).
All of my advice is based on practical real-world experience and will be useful to both novice anglers and professionals.
Read more
about the author.
Affiliate Disclosure: FishReeler.com sometimes gets paid for listings, through sponsors or affiliate programs like Amazon, Ebay, Cabelas, Bass Pro Shop, Shimano, Daiwa, Rapala, Renn, Okuma, KastKing, etс. Clicking a link helps keep FishReeler.com free, at no extra cost to you!
About the author: Each article is verified by the fishing expert Sergio Smirnoff. The articles are written by professional and amateur fishermen with 20+ years of fishing experience.
Note: The views and opinions expressed in this article are those of the authors and do not necessarily reflect the official policy or position of any agency. The articles are for informational purposes only, share your opinions in the comments and join the fishing discussions, let's share our fishing experiences together!