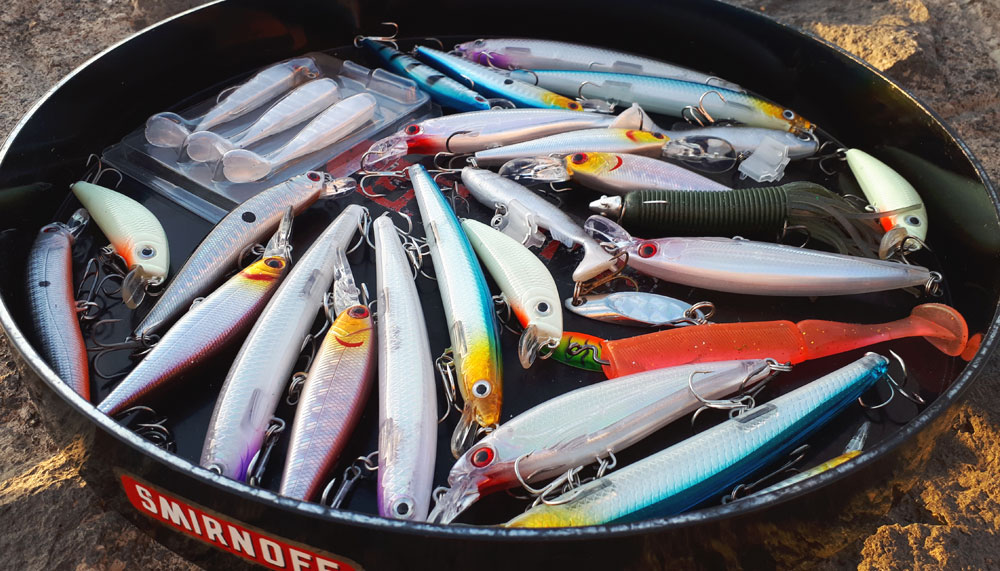 Very important and helpful before you read any further in the article! You can choose a wobbler by color, weight, shape, material, and construction, and buy the best fishing rod for jigging, but we must not forget that it all depends on your ability to "play the bait" and know where to catch fish. Without these two criteria, nothing will work. Practice, study, and training is the most important thing for a fisherman!
11 Most Typical Wobblers
I want to help the novice fisherman choose the right wobblers in this article. You should take at least three to 10 different baits and colors on a fishing trip. It is necessary not to forget to tie a fluorocarbon leash and a carabiner on a swivel. The fish sees a braided line. The next step is to learn how to throw the bait accurately and far. To do this, the rod is selected under the weight characteristics of the wobbler. How to Fish With a Wobbler? In this article, I have shown in detail and told the main technical points.
Which brand should I choose to buy bait? If you can, it is best to buy from manufacturers such as Rapala, Bear King Fishing, Berkley, Truscend Fishing, Runcl, Savage Gear.
Your artificial fish must play and twitch in the water column. In this case, the fish does not distinguish from the live (cheating), which she was accustomed to eating. Also, it seems that she is a little wounded or hit when she twitches and makes complicated movements. One such method of fishing is twitching. Twitching – a special technique fishing wobblers, which is performed jerk wiring, designed to "revive" the artificial fish and give it a maximum resemblance to the present. At the moment, this wiring is one of the most catchable and must be mastered.
1# Hart Slim Bait 170mm 41Gr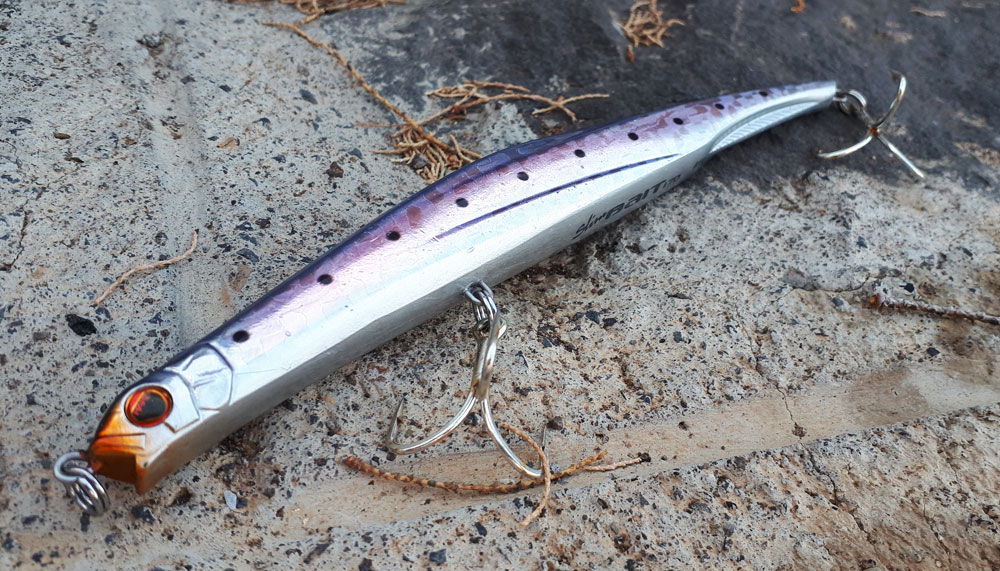 Super wobbler for the price quality. Many of my fishing friends use it and call it "the killer" because it is very catchy. Colors should preferably be chosen from bright yellow to blue-white.
Hart Slim Bait 170 mm bait, which is easy to cast over long distances. It is versatile and allows all types of manipulation and swimming: walking, sliding, jerking, twitching.
The floating action is varied in linear wiring and very attractive for catching big fish. By alternately speeding up or stopping the action. Even holding the rod can make it float just below the surface. A lure that any angler, beginner or experienced, can easily handle, getting amazing results.
The lure has heavy-duty 3x tinned hooks that are resistant to marine corrosion. The tips are specially designed not to scratch the lure. It also includes tungsten balls inside, the ideal material for weight distribution in the lure, allowing each one to float in its own way. The movement of the lure in the water is one of the main factors that provoke predator attacks.
2# Artificial Hard Wobblers 7Cm 8G 3D Ocean Rock Fishing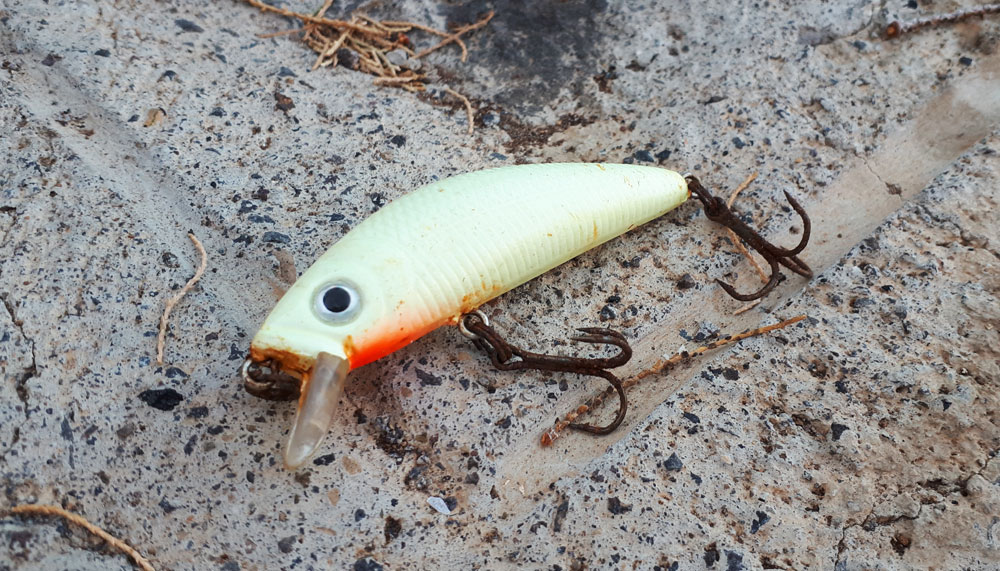 This bait is well used in shallow water and where there are many rocks. It wiggles and overcomes difficult terrain and does not cling. It is convenient to catch sea bass, which often hunt under the shore. It does not sink and moves on the surface like a live fish. Its vibrations as it moves make the fish take a bite. Long glow in the dark. Lightweight.
Features:
3D eyes make it the perfect tool for fishing enthusiasts
A luminous body makes it easy to catch fish
Realistic and fast response in the water
The great visual effect of baitfish
Length: 7cm
Weight: 8g
Product material: plastic
3# Savage Gear Minnow Gravity Runner 100mm 36Gr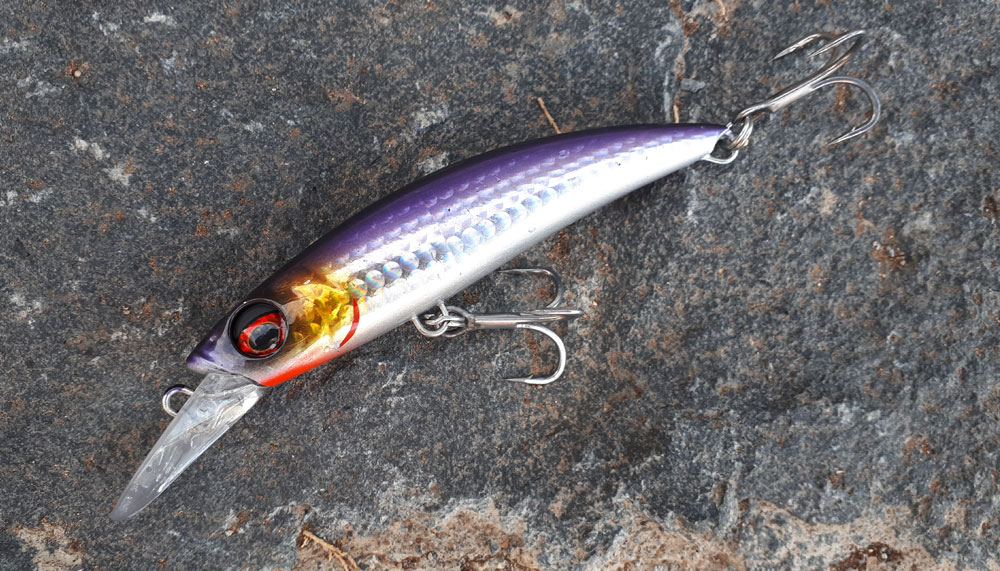 Realistic as a live fish. A super-enhanced compact bait capable of catching big fish such as bass, tuna, bonito, sea bass, barracuda, loofah, etc.
Due to the front tongue, it can be allowed to reach the bottom or be fished with immediate wiring to cover any sea level. This bait is heavy and sinks (sinks) quite quickly when dropped. It responds well to any rod movement and up and down, twitching and jigging.
Ideal for inshore and offshore use as well as trolling. The Gravity Runner 100 has a strong and very stable line that defies weather and water conditions.
Fluorescent colors and details are used to improve fish visibility. Ultra-anticorrosive finish with a matte finish to reduce reflection and visibility. Photo-printed colors and real fish details. Glow-in-the-dark pigments were used.
4# Bandit Walleye Shallow Casting Trolling Plug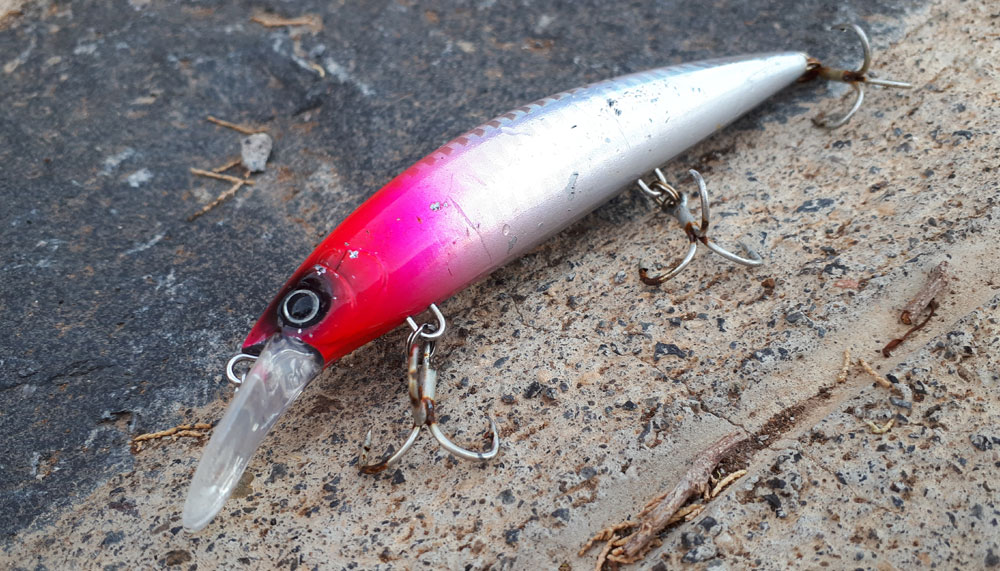 This bait is specially designed by experts to catch fish such as sierra, bonito, mackerel, pikeperch, and perch. It moves in the water on a complex trajectory, which does not let the predatory fish know (deceive) that it is not a live fish. Tips from vendors and many professional fishermen suggest buying it.
The Bandit Walleye Shallow Casting Trolling Plug wobbler is a solid 4 3/4 inch minnow that can be cast or trolled. It dives nearly 12 feet on a long throw and trolls a little deeper. Perfect for catching fish when they're holding at medium depths of four to one meter from the surface. This slim minnow jerkbait is a favorite of anglers around the world. Available in over 40 colors.
5# Noeby NBL 9141 90mm 33Gr Sinking Hard Bait VIB Baits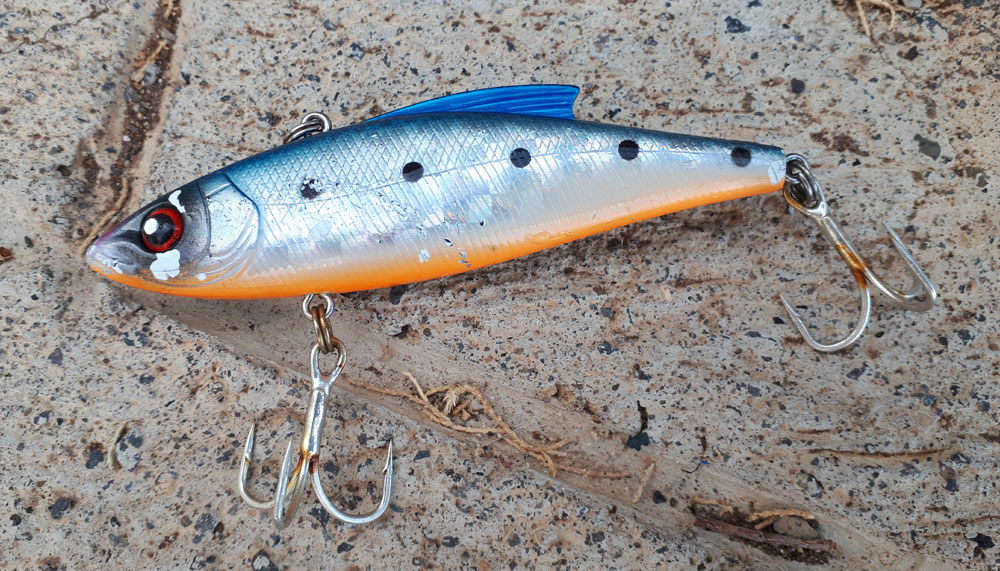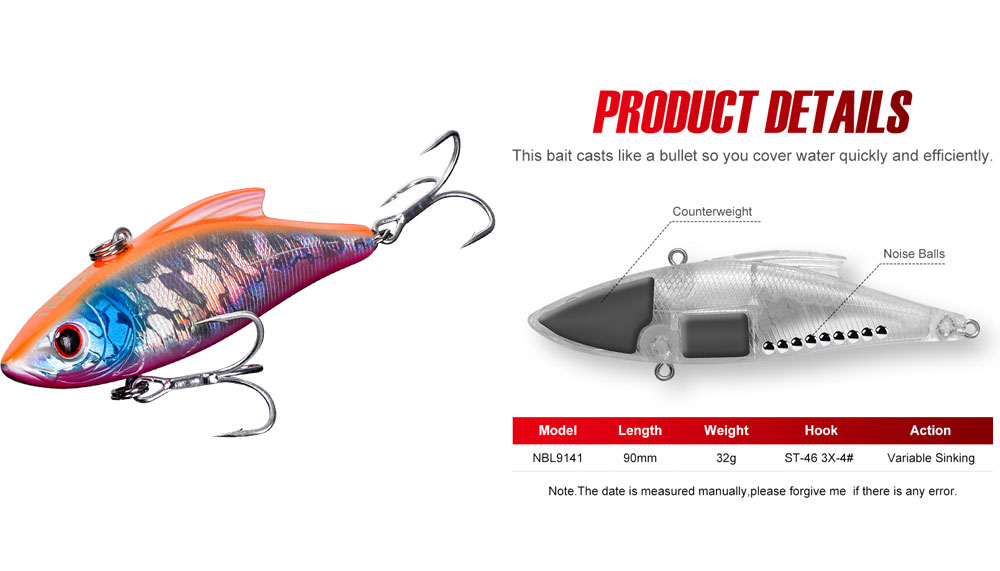 Noeby 9141 Sinking 90mm 30Gr Vibration is my favorite bait. Long-throw, top mount to the carabiner, sinks easily (quick drop-down), vibrates well in the water, makes sounds, hooks do not get tangled with the line when casting, it is grabbed small fish from 200 grams to trophy fish.
Features:
Long-distance casting capability and natural line
Extra-loud stainless steel rattle
8 colors
Fishing hard baits with three-dimensional eyes
Plastic wobbler lure
VIB submersible lure shows vivid physique
Holographic effect fish scales add
Improved sound design, vibrate and rattle
When dragged, have strong temptation for fish
Sharp and strong French VMC triple hooks
Length 90mm
Weight 32g
6# Savage Gear Sandeel Jerk Minnow Slow Floating 175mm 25Gr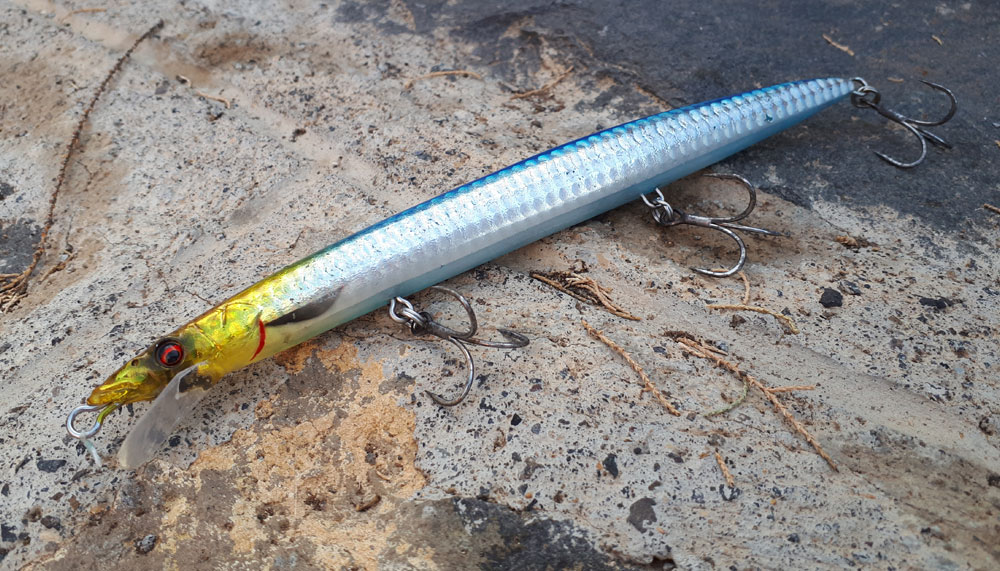 Sandeel Jerk Minnow was created based on a 3D scan of a real sandfish. The slim body of durable ABS plastic gives the lure fantastic jerk and twitching action to drive predators crazy. Neutral bait with excellent fly ability thanks to a silent magnetic system for long-range casts.
Three very sharp triple hooks with high reliability! Realistic details combined with excellent action and flyability make the Sandeel Jerk Minnow a fantastic accessory. It is a silent bait with an internal magnetic long-range casting system that helps you cast long distances.
This floating version is ideal for use in a variety of fishing locations such as cliffs, harbors, or even shallow beaches. The minnow jerk is very easy to use, with a terrific jerk and twitch – with almost horizontal balance on the stop and excellent cast and jerk on the wire.
Features:
Ultra-realistic detail combined with great action
High-level 3D detailing
The silent magnetic system with a long stroke
Excellent pulling and crunching action
ST4 ultra-sharp hooks
Great jerk and twitch performance
Neutral buoyancy with horizontal balance
Weight 29Gr
Length 175mm
7# 360GT Coastal Storm Biscay Minnow 12cm 30Gr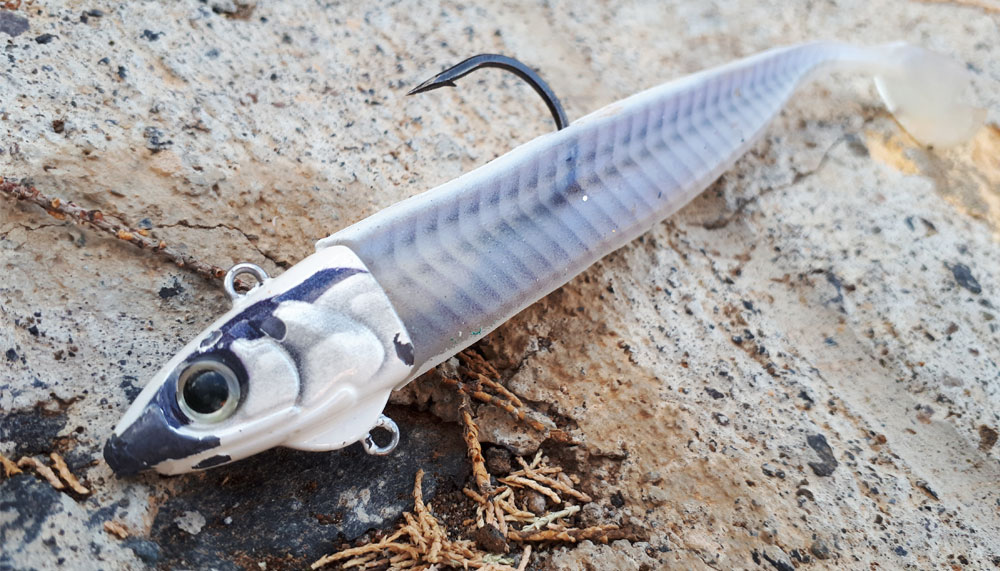 A soft wobbler ideal for sea bass fishing. The Coastal Biscay Minnow 360GT wobbler is designed for high-speed and fast fishing, with a slim and flexible body mounted on a tapered jig head with a hook. An additional eyelet gives you the option of adding an auxiliary hook.
This balanced head and body combination allows you to cast farther in windy coastal conditions and fish faster in rough water or when aggressive feeding is required. The tail moves subtly and undulates with realistic movement and incredible vibration, even at low speeds. Each 360GT Coastal Biscay Minnow is designed so that each body morphs perfectly to the corresponding jig head.
Features:
Designed for speed fishing and fast fishing
Thin and flexible body
Tapered jig head with fixed hook
Additional eye for adding an auxiliary hook
Long throws in adverse conditions
Tail with real action and incredible vibration
Equipped with a high-strength VMC® hook
Jig bodies and heads are also sold separately
8# Hart Predator X 125mm 44Gr
A bait that hooks perfectly thanks to its weight and balance with internal counterweights and powerful lip, impressive casting, and furious swimming. Hart Predator-x artificial fish with a high specific weight of 44 grams and an impressive cast. Ideal for fishing on rocky outcroppings or high-water days, including from high ground.
The Hart Predator-X captures water with balanced internal counterweights and a powerful bib shape. The bait maintains fast movements, offering frantic and erratic swimming, but always maintaining stability. The jerk bait is fast sinking with high specific gravity and impressive casting ability in any situation, even in headwinds. It endures fast jerks and becomes frantic and unstable, but always maintains composure and stability in the water.
9# Savage Gravity Runner 100 10cm 37Gr Fast Sinking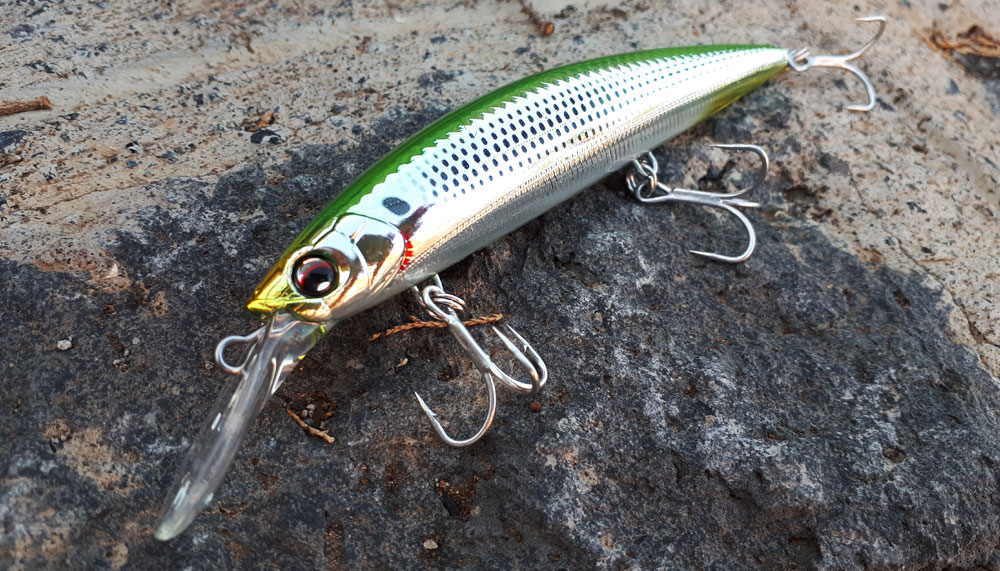 Savage Gravity Runner 100 37Gr Fast Sinking is a super-strong compact bait capable of catching big fish such as bass, tuna, bonito, sea bass, barracuda, loofah, etc. Realistic colors. Good fish attractant. Correct body weighting. A long tongue allows move smoothly at a depth of 2 meters. She can be allowed to reach the bottom or caught with immediate wiring to cover any sea level. Ideal for inshore and offshore use as well as trolling. The Gravity Runner 100 has a strong and very stable line that defies weather and water conditions.
Features:
Ultra-long-range casting design
Built-in rattle
Ultra-powerful line
Ultra-compact
Reinforced wire construction
Three triple SGY UAR 4X NP hooks for saltwater
10# YOKOZUNA SHARKIE Ryoshi 26GR 90MM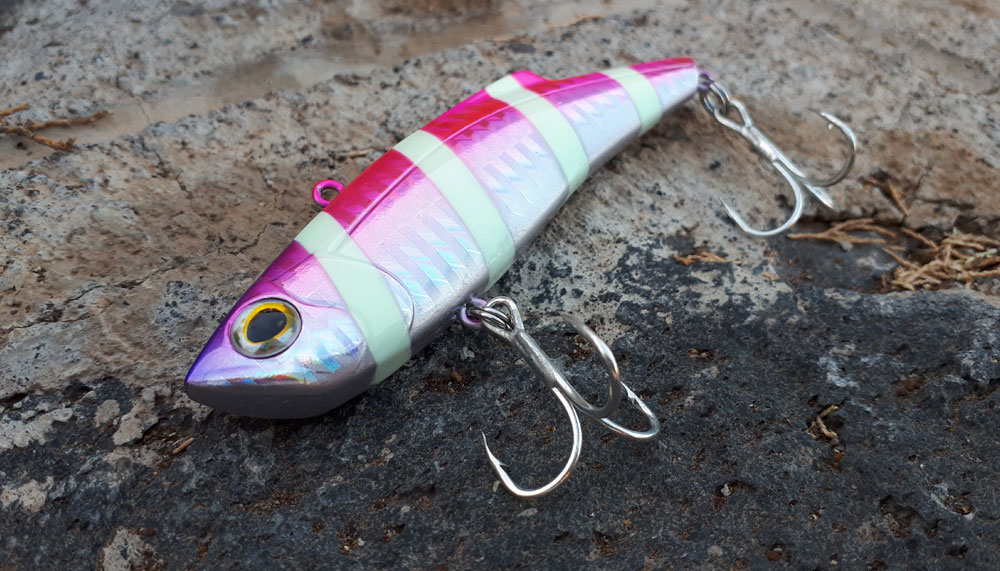 YOKOZUNA SHARKIE Ryoshi 26GR 90MM lipless vibrator of small size and heavyweight. Designed by professional anglers, so the eyes, color scheme, and shape are perfect for inshore fishing. Ideal for luring sea predators. Provodka should be done with long pauses, we will get the best results. For jig fishing is also suitable.
11# Lure Soft Silicone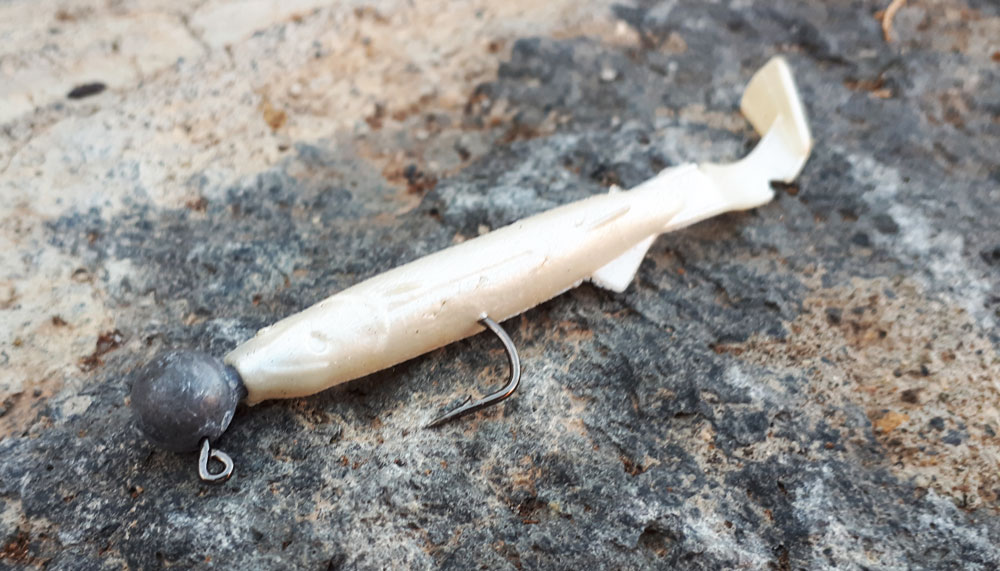 Light small (1 to 5 grams) silicone bait is used to catch seabass, catalufa, jurel, and other fish that hunt near the shore wave. It is desirable to equip soft baits with a jig hook with a weight. Then it sinks a little and becomes more attractive. If the silicon glows in the dark after being irradiated by a flashlight, this is another plus. The color should be chosen from green to white. Bombarda helps to make long throws. There are sinking, half-sinking, and floating. In this case, between the bombard and the bait is sure to knit a fluorocarbon leash.
12# X-Way Flash Minnow 110mm 37Gr | Spinning and Trolling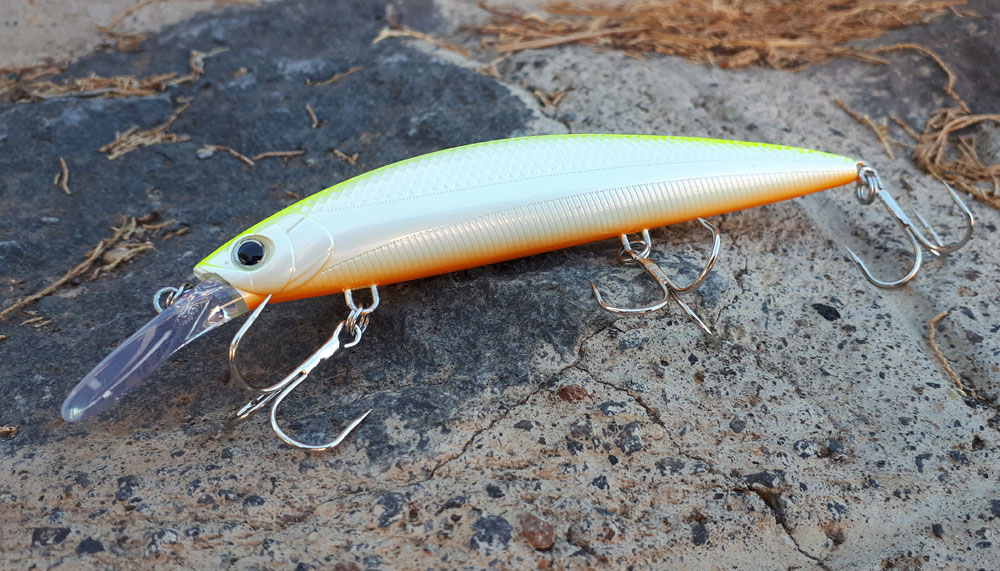 Artificial lures X-Way Flash Minnow quickly sink into the water. Many experienced fishermen use it in muddy water and catch fish on steep banks, in areas with strong current (great trolling), or in strong waves. It's good to cast against the wind. The knowledge of the best local fishermen has been applied to the design and production of the latest generation of lures. Enjoy the best days of fishing with the new X-Ray collection. Powerful fish built to withstand the hard days of fishing. Inner wireframe. Fast sinking and framed S line.
Features:
Bright coloring
High performance and guaranteed success
Minnow fast bait weight 37 grams
Length: 11cm
Swimming depth: up to 1 meter
Hard Bait Box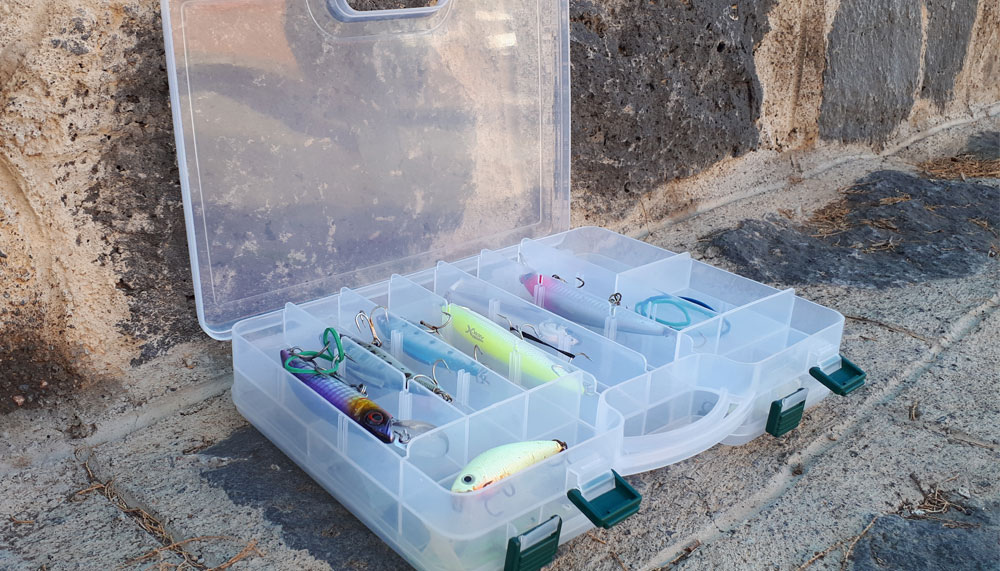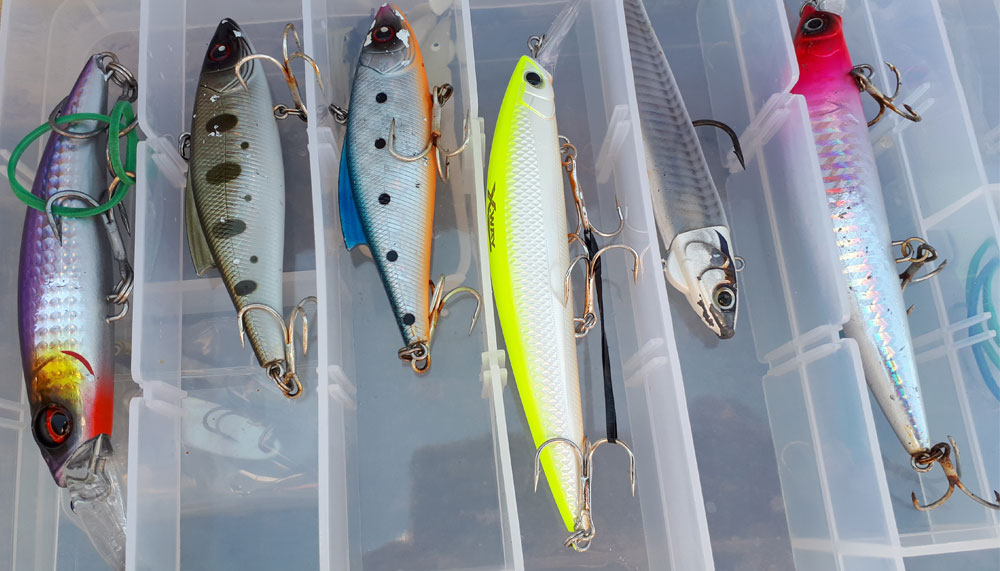 One last thing. All your hard and silicone baits should be put in a special box before fishing. In this case, you can quickly change them in the process and they will not get tangled and clung to each other by triple fishing hooks.
Tags: #best fishing wobbler / #fishing / #soft fishing lures #hard bait #bass fishing #laser minnow fishing lure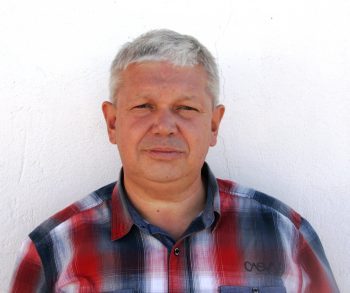 Sergio Smirnoff
Professional fisherman with 40+ years of experience.
Fishing and the ocean is a passion of my life. I am passionate about all kinds of sea fishing: fishing from the shore (spinning, float, baitcasting), from a boat, and spearfishing day and night.
I live in Tenerife (Canary Islands) for the last 10+ years and share my daily fishing experiences on my website. Many years of personal experience as a fisherman and the vast experience of my friends allow me to write professionally on any fishing topics (from choosing a flashlight and equipment to deep-sea fishing).
All of my advice is based on practical real-world experience and will be useful to both novice anglers and professionals.
Read more
about the author.
Affiliate Disclosure: FishReeler.com sometimes gets paid for listings, through sponsors or affiliate programs like Amazon, Ebay, Cabelas, Bass Pro Shop, Shimano, Daiwa, Rapala, Renn, Okuma, KastKing, etс. Clicking a link helps keep FishReeler.com free, at no extra cost to you!
About the author: Each article is verified by the fishing expert Sergio Smirnoff. The articles are written by professional and amateur fishermen with 20+ years of fishing experience.
Note: The views and opinions expressed in this article are those of the authors and do not necessarily reflect the official policy or position of any agency. The articles are for informational purposes only, share your opinions in the comments and join the fishing discussions, let's share our fishing experiences together!