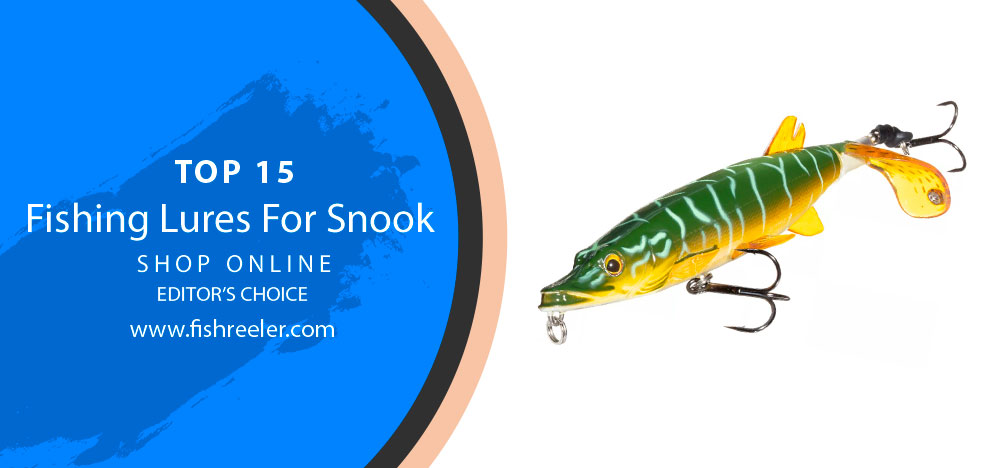 Mastering Snook: The Ultimate Guide to Selecting the Perfect Fishing Lures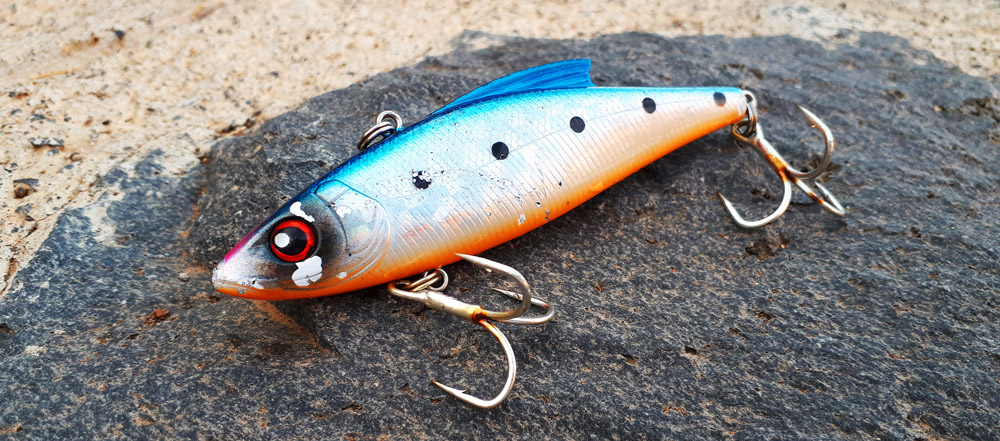 In the exhilarating world of angling 🎣, there's a captivating species that intrigues and challenges fishermen worldwide – the snook 🐟. Known for its strength 💪, agility, and game-fish status, snook fishing has become a beloved pastime for both casual and seasoned anglers.
Snook, with their robust bodies and sharp, protruding lower jaws, are particularly known for putting up a spectacular fight 🥊 when hooked, making the pursuit all the more thrilling ⚡. While the snook's unique attributes make it an attractive target for any angler, it's also a species that demands a certain level of understanding 🧠 and finesse, especially when it comes to lure selection 🎯.
Reeling You In: The Exciting World of Snook Fishing
Selecting the right lure for snook fishing is not merely a matter of convenience or preference; it's a game-changing decision 🎲 that can dramatically affect your success on the water 🌊. This is due to the snook's selective and often elusive nature, which requires a nuanced approach to lure presentation. The right lure, when used effectively, can replicate the behaviors and characteristics of a snook's natural prey, thus increasing your chances of attracting this prized fish 🏆. Conversely, an ill-suited or poorly presented lure might mean a day of fruitless casting 🎣.
In this comprehensive guide 📚, we will delve into the captivating world of snook fishing and explore how to choose the perfect lure. We'll uncover the fascinating behaviors of snook and explain how this understanding can aid in our lure selection. We will also demystify the science 🔬 behind fishing lures, including their types and uses, as well as what makes one lure more effective than another. To ensure your success on the water, we will share the top-recommended lures for snook fishing and discuss how to present them effectively. Finally, we will offer expert tips and tricks 🎩 for snook fishing beyond just lure selection. Whether you're a novice or a seasoned angler, this guide will equip you with the knowledge to master snook fishing and make your next fishing adventure a resounding success 🥳. So let's dive in! 🌊
Decoding Snook: Insights into Their Lifestyle and Preferences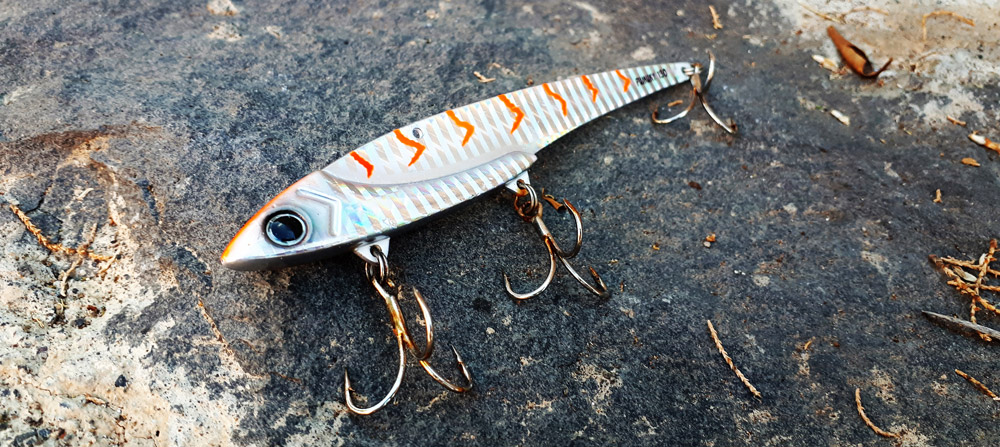 To truly master the art 🎨 of snook fishing 🎣, one must first delve into the behavior and lifestyle of this fascinating species 🐟. Understanding snook behavior is a crucial step ⏩ in the lure selection process as it guides the angler 🎣 in simulating the snook's natural prey 🐠, leading to a more effective fishing expedition.
Snook are highly adaptable fish 🐟 that can be found in a variety of environments 🌊🏞️, from freshwater rivers and lakes to brackish waters, mangroves, and even open oceans near the shore 🏖️. However, they particularly thrive in warm coastal environments with structures like piers, docks, and submerged rocks 🪨. Such structures provide excellent hiding spots 🚪 for snook, allowing them to ambush their prey 🐠.
When it comes to feeding, snook are opportunistic predators 🐺 with a diverse diet that includes smaller fish 🐠, crustaceans 🦀, and even small terrestrial animals 🐁 that happen to fall into the water. They generally feed at dawn 🌅 and dusk 🌄, using their razor-sharp gill plates to stun or kill their prey before swallowing. Snook feeding patterns can significantly vary, depending on factors like the tide 🌊, water temperature 🌡️, and the availability of food 🍤. Understanding these patterns can offer insights into when and where to fish, and what lure to use 🎣.
Seasonal movements of snook are predominantly driven by temperature changes ⛅. As a warm-water species, snooks tend to migrate to warmer waters during cooler months ❄️🌊. They spawn in the summer months ☀️, usually near passes and inlets, offering another critical point of consideration for anglers aiming to catch this prized fish 🐟.
Knowing these behaviors can profoundly impact your choice of lure 🎣. For instance, if a snook is in a feeding frenzy during dawn or dusk 🌅🌄, a lure that mimics their preferred prey in both appearance and movement can be remarkably effective 🎯. If you're fishing in a structured environment like a mangrove, using lures that can navigate these structures without getting snagged – such as weedless lures – would be beneficial 🌿👌. During the spawning season, lures that imitate the smaller fish snook feed on can lead to a successful catch 🐟🎣.
In essence, understanding the snook's behavior doesn't just make you a more informed angler 🎣; it empowers you to select and present your lure in a way that speaks to the snook's instincts 🧠, thereby increasing your chances of a successful catch 🎣🐟. As we navigate through this guide 📚, we'll delve deeper into the world of lures and reveal those that have proven to be irresistible to snook. 🐟💕
🎦Video YouTube 5 BEST Snook Fishing Lures YOU Need To Have!
Decoding Snook Behavior: The Top 15 Fishing Lures for Snook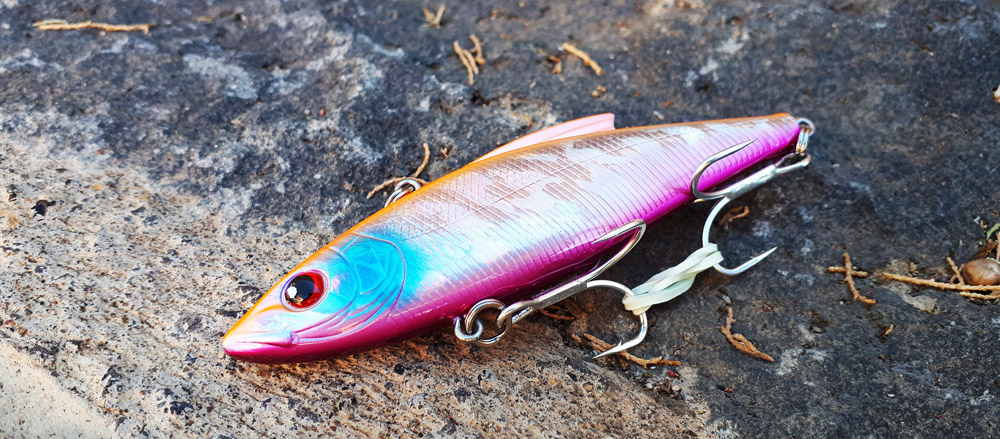 Looking to catch a snook? There's no need to go out on the water without the right fishing lures. Because fishing for snook can be a blast, you need to use the right lures if you want to be successful. In this blog post, we'll take a look at some of the best fishing lures for snook and share our top picks. We'll also provide some tips on how to fish for snook using these lures.
1# Yo-Zuri Pin's Minnow Floating Hard Baits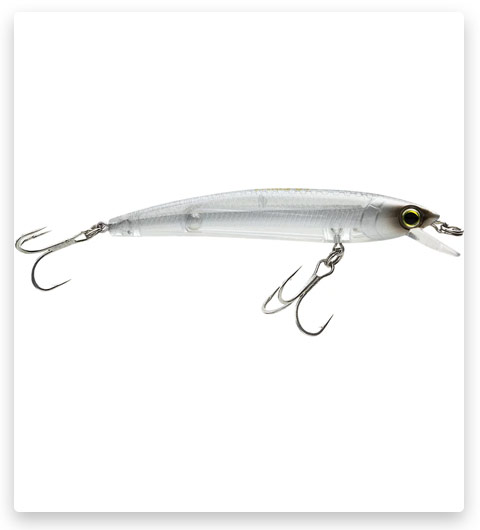 Looking for a top-quality bait that will appeal to all kinds of game fish? Yo-Zuri's Pin's Minnow Floating Hard Baits have everything you need. Featuring quality hardware, a tight wiggle action, and an ultrathin polycarbonate lip, these baits are built to bring on the fight. And thanks to the Yo-Zuri Weight Transfer System, they're easy to cast no matter where you're fishing. Plus, the holographic scaled finish and super-tough treble hooks make them irresistible to fish.
2# Bass Pro Shops Tourney Special Pencil Walker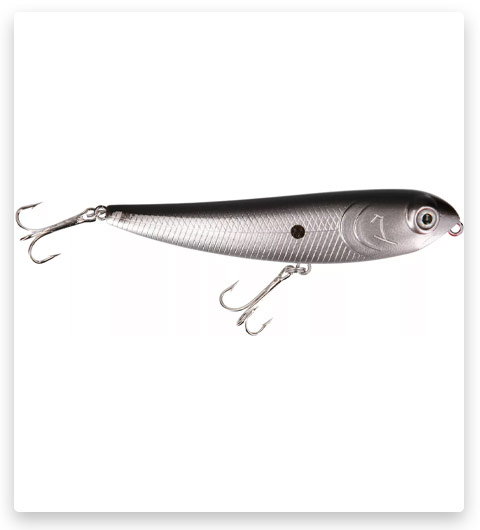 This Bass Pro Shops Tourney Special Pencil Walker is the perfect lure for bass fishing! Slightly curved to create realistic "walk the dog" movements, this bait is irresistible to fish. Plus, it's incredibly detailed with quality finishes – just like a real fish!
3# Livingston Lures Walking Boss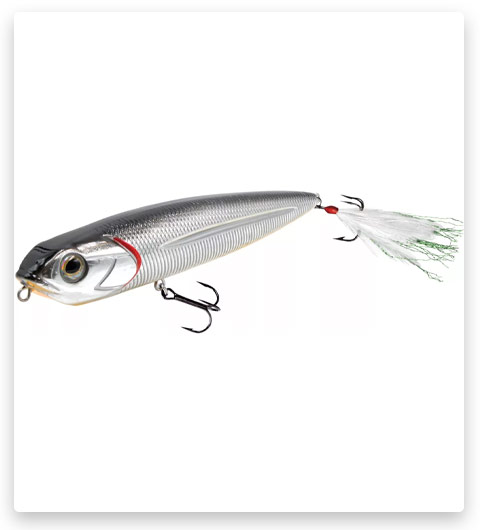 Introducing the Livingston Lures Walking Boss—the perfect topwater lure for serious anglers! This balanced and weighted lure walks and spits water like a real baitfish, while EBS MultiTouch Technology replicates the sounds of frenzied or distressed baitfish. Plus, there's even a Silent Mode for stealthy fishing. The Walking Boss is sure to bring in more and bigger fish!
4# Rapala X-Rap CountDown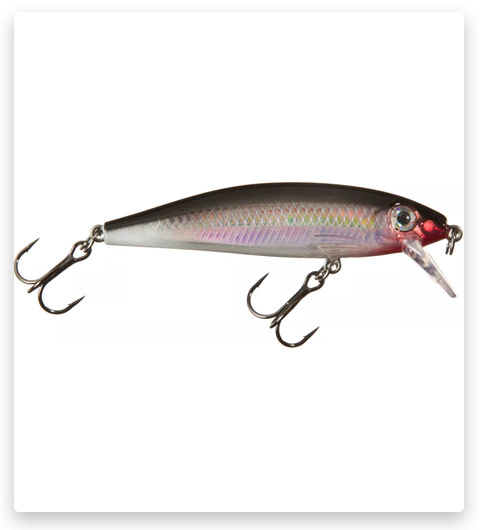 The Rapala X-Rap CountDown is the perfect lure for those times when you need to get down to where the fish are hiding. Its standardized construction processes ensure that each lure sinks at a rate of one foot per second, giving you consistent depth control every time. Plus, its strong rolling action and flutter action on drop make it irresistible to fish, while its black nickel VMC hooks make sure they stay on your line.
5# Rapala X-Rap Long Cast Shallow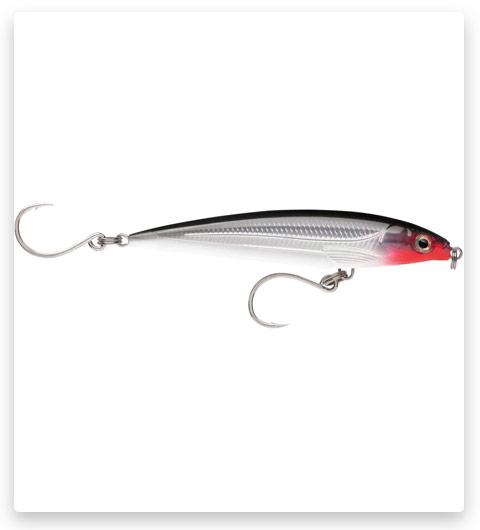 You will certainly need the Rapala X-Rap Long Cast Shallow. Its heavy sinking design allows you to get down deep quickly, while its rolling wobble and pronounced flutter-down on the pause are perfect for attracting big fish. Plus, it's built with 4X-strong VMC hooks and a translucent body with 3D holographic eyes, so whether you're casting into a strong current or trying to make that impossible shot, this lure will help you land your catch.
6# Yo-Zuri 3DB Pencil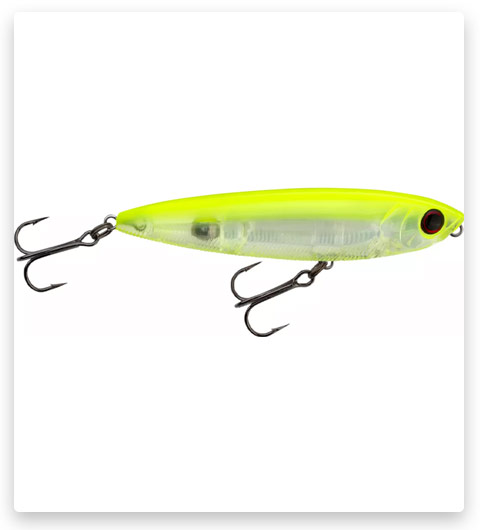 The Yo-Zuri 3DB Pencil is one of the most deadly lures on the market today. With round-bend black-nickel trebles and easy to use design, this topwater bait will have you walkin' the dog like a pro in no time! The internal cadence rattle and noise BBs create an injured "red-eye" that predators won't be able to resist, while the patented Wave-Motion Ribs create more vibration for an even more realistic presentation.
7# Salmo Hornet Crankbait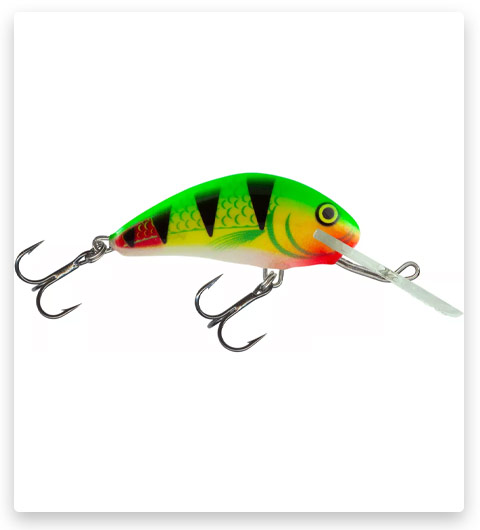 The Salmo Hornet Crankbait is one of the most enticing and deadly lures on the market. It is made of high-density foam, making it incredibly strong and able to take a beating. This lure excels on both flat lines and leads a core, making it great for trolling.
8# Savage Gear 3D Smash Tail Topwater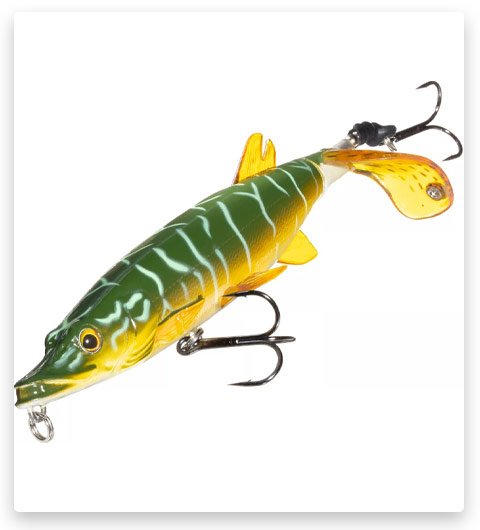 Introducing the Savage Gear 3D Smash Tail Topwater! This amazing lure is fitted with ultra-sharp trebles and a heavily cupped rotating tail design, which creates an incredible noise and high-commotion topwater. Plus, its ABS body is super-tough and built to last, while the actual 3D scans give it amazing realism. Try it out today and see for yourself how well it catches fish!
9# Phantom Lures Abyss Crankbait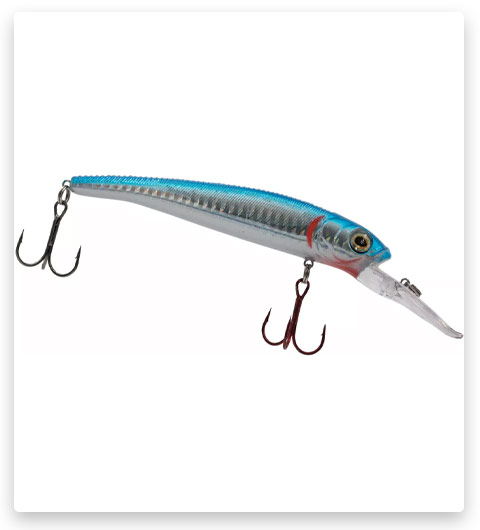 Looking to add some excitement to your fishing expeditions? Look no further than the Phantom Lures Abyss Crankbait! This awesome lure is individually hand-painted and tuned for maximum results, and has been tank-tested to ensure its top-notch performance. The Abyss features a lazy shoulder roll that mimics a wounded minnow, attracting fish from all around. It also has internal BBs that create attention-grabbing sound, so you'll be able to reel in the big ones in no time. Best of all, this lure tracks true at speeds up to 5 mph, making it perfect for both casting and trolling. Ready to take your fishing game to the next level? Grab the Phantom Lures Abyss Crankbait then!
10# Rapala Jointed Deep Husky Jerk Minnow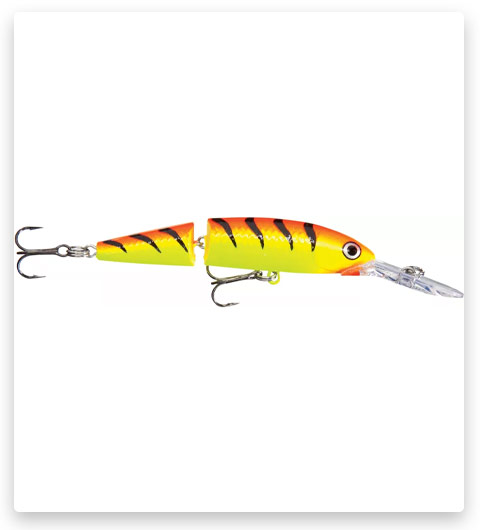 The Rapala Jointed Deep Husky Jerk Minnow is designed to get down deep and run straight whether you're casting or trolling. With an exaggerated tail action, this bait perfectly mimics a wounded minnow, and the holographic spine adds extra flash. Plus, it features quality VMC Black Nickel Hooks for dependable performance.
11# Rapala Ultra Light Crank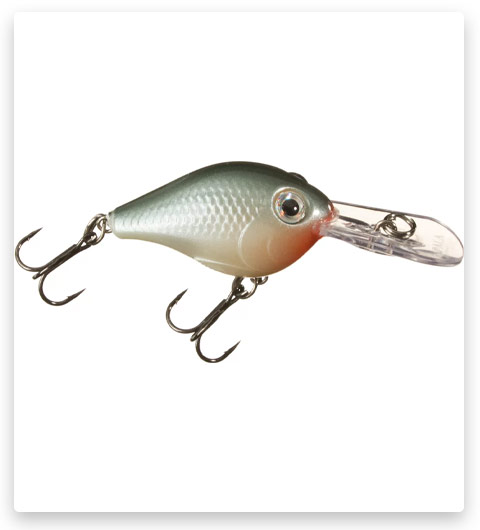 The Rapala Ultra Light Crank – is a top-quality lure that's perfect for bass fishing! This hard-bodied lure is weighted for extra stability and has a diving lip design to create a wobbling, rolling action. Plus, it features external scales and 3-D holographic eyes to make it even more realistic! It also comes with two black nickel VMC hooks for extra strength and precision. The Rapala Ultra Light Crank is hand-tuned and tank-tested before being shipped to you, so you can be sure of its quality.
12# Livingston Lures EBS Walleye 136 Crankbait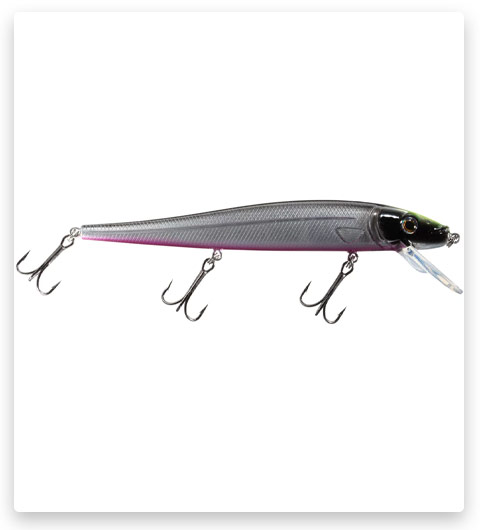 The Livingston Lures EBS Walleye 136 Crankbait is a top-of-the-line fishing lure that is designed to target walleye. It features a flashy, side-to-side wobble-and-roll action that is sure to attract game fish from twice the distance. This crankbait is also equipped with exclusive EBS Technology, which emits the actual sounds of key forage fish. The lifelike finish and premium hooks make this lure a must-have for any serious fisherman.
13# Strike King KVD Hard Knock Squarebill Crankbait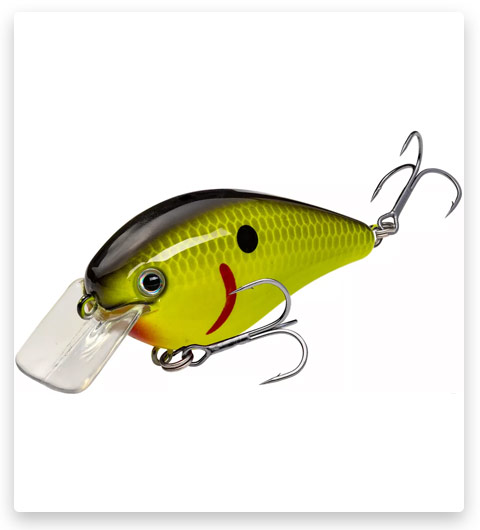 The Strike King KVD Hard Knock Squarebill Crankbait is designed to produce a deep, reverberating thud that is unlike any other underwater sound. This primal sound forces bass to respond, and the cover-deflecting square bill gives the bait an erratic wandering action that is sure to attract attention.
14# Cotton Cordell Crazy Shad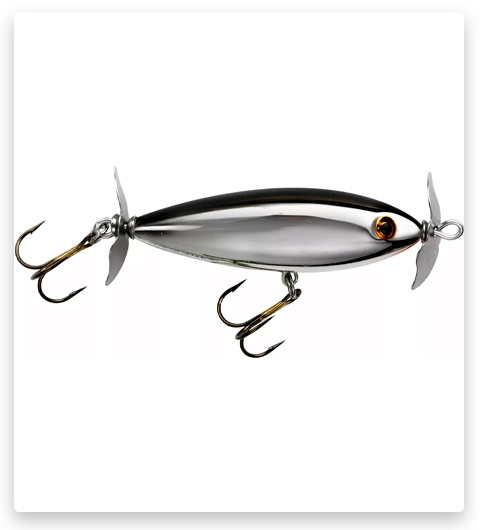 The Cotton Cordell Crazy Shad is the perfect bait for catching bass that is feeding on shad. Its chunky body profile matches the hatch, and the dual spinning blades attract attention. It casts long and is equipped with two #4 trebles.
15# Bass Pro Shops Z-9 Jack'd Up Shad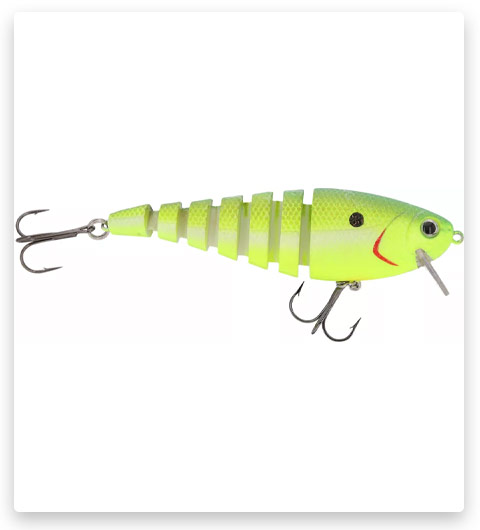 The Bass Pro Shops Z-9 Jack'd Up Shad is one of the deadliest baits out there! This bait is equipped with premium black-nickel hooks, including a T-shaped belly hook that rides tight to the body. Plus, it features a diving lip and a multi-jointed tail section for unbeatable action.
Beyond Bait: Unraveling the Intricate Science of Fishing Lures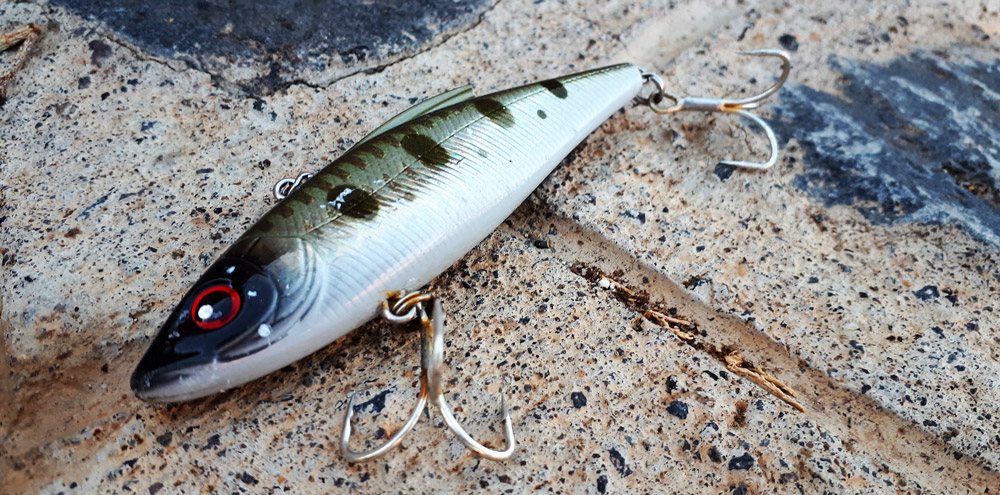 The fishing lure, an angler's key tool, represents an intricate blend of science and art. Understanding the basics of fishing lures, their types, functions, and the factors affecting their performance, can significantly enhance your snook fishing experience.
Fishing lures are designed to attract fish by mimicking their natural prey. There are numerous types of lures, each possessing unique characteristics and suitable for different fishing conditions and species. Here are a few of the most commonly used types:
Plugs: Also known as crankbaits, plugs are designed to mimic the shape, movement, and sometimes even sound of small fish. They can dive deep or float on the surface, depending on their design.
Jigs: Recognizable by their lead sinker with a hook molded into it, jigs are excellent for bottom-dwelling fish. The 'jigging' motion created by an angler's rod action makes these lures appear like injured fish, an irresistible target for predators.
Soft Plastics: These lures are often shaped like worms, shrimp, or other prey items, and their soft texture can convince fish that they're biting into a real creature.
Spoons: Simple yet effective, spoons are concave metal lures that wobble when retrieved, simulating an injured baitfish.
The effectiveness of these lures is influenced by several factors. Let's delve into them:
Size: The size of a lure should correspond to the size of the fish's typical prey. In snook fishing, anglers often adhere to the adage "big bait, big fish," using larger lures to attract larger snook. However, the key is to match the size of prevalent prey in the current fishing area.
Color: While there's much debate about how much fish can perceive color, it's generally agreed that lure color can make a difference. Bright colors can be useful in murky or dark waters, while more natural shades tend to work better in clear conditions.
Movement: The action of a lure is paramount in convincing a fish to strike. The lure should mimic the movements of the fish's natural prey, whether it be the wobble of an injured fish or the slow crawl of a shrimp.
Depth: Different lures are designed to operate at varying depths, so knowing where snook are likely to be feeding (on the surface, mid-water, or at the bottom) will influence your choice of lure.
In conclusion, selecting the right lure is a science in itself, influenced by the understanding of snook behavior and environmental conditions. With this knowledge, you can tailor your tackle box to the snook's preferences, enhancing your chances of reeling in a prized catch. In the next section, we'll discuss some top-rated lures for snook fishing and how to make the most of them.
Perfecting Your Catch: Top-Recommended Lures for Snook Fishing
Now that we've covered the science behind fishing lures, it's time to introduce some of the top-rated lures that have proven their worth in snook fishing. These lures, praised by seasoned anglers, are renowned for their effectiveness and performance in a range of conditions. Let's take a closer look:
MirrOLure MirrOdine Suspending Twitchbait: This is a classic suspending twitch baits, meaning it remains in the water column when not being retrieved. It mimics a wounded baitfish, a favorite snack for snook. Fishing expert John Wilson claims, "This lure is my go-to during the spring months when snook is particularly aggressive. Its lifelike twitching motion is irresistible to them."
Yo-Zuri Crystal 3D Minnow Deep Diver: With its 3D holographic finish and built-in rattle, this deep-diving lure is designed to attract attention in deeper waters or when snook is hanging out near the bottom. Experienced angler Susan Daniels states, "The Yo-Zuri Crystal Minnow's action is fantastic. It's great when you're looking to get down deep where big snook often lurk."
DOA Shrimp: Soft plastic lures like the DOA Shrimp are a must-have in any snook angler's tackle box. Shaped like a shrimp—one of snook's favorite meals—it's versatile and effective in various environments. Angler Mike Thompson says, "When the snook is feeding near the bottom, nothing beats the DOA Shrimp. The realistic design and action often prove too tempting for snook."
Rapala X-Rap Twitchin' Mullet: This lure works wonders in saltwater conditions. With its slow-sinking action and life-like scales, it perfectly mimics a mullet, a common prey for snook. Renowned fisherman Robert Martinez shares, "I've had great success with the X-Rap Twitchin' Mullet during spawning season. Its realistic movement appeals to aggressive snook."
Johnson Silver Minnow Weedless Spoon: In the mangroves and other structured environments, a weedless lure like the Silver Minnow is ideal. Its design prevents snagging, and the spoon's wobble mimics an injured baitfish. Expert angler Lisa O'Connell recommends this, saying, "It's perfect for fishing in mangroves or grassy areas where snook loves to hide. I've landed some of my biggest snookss on this classic lure."
Each of these lures offers unique features that can make your snook fishing trip more successful. Remember, it's not about having the most lures, but understanding how and when to use them. Now that we've discussed the best lures for snook fishing, we'll move onto the crucial part of the process – presenting these lures to snook in a way that entices a strike.
More Than a Cast: Mastering the Art of Lure Presentation
Choosing the perfect lure is only half the battle when it comes to snook fishing; the way you present that lure to the snook can be just as crucial in enticing a strike. Let's explore some strategies and techniques to enhance your lure presentation:
Casting: Effective casting is about precision and distance. Snook are known to be cautious fish, so casting your lure to the right spot without startling the fish is key. With snook often found near structures, aim your cast parallel to docks, bridges, or mangrove lines to tempt them out of hiding.
Retrieving: The retrieval technique you use can greatly influence a snook's decision to strike. A common method is "twitch and pause", where you twitch your rod tip to give the lure a darting motion, then pause to let it suspend or sink, resembling an injured fish. Each lure has a unique optimal retrieval style, so it's important to learn and experiment with them.
Jigging: Jigging is a great technique when the snook is hanging near the bottom. It involves moving your rod tip up and down to give the jig a hopping or swimming action. The key is to mimic the behavior of the snook's prey in its natural habitat.
Conditions and Adjustments: Weather, water clarity, and time of day are all crucial factors that can affect your presentation. On sunny days, snook may retreat into the shade or deeper waters, requiring longer casts or deeper-diving lures. Murky waters may demand brighter, more attention-grabbing lures, while clear waters might call for more natural, subtle colors.
In low light conditions, such as dawn or dusk when snook are often feeding, topwater lures can be extremely effective. They create a visible disturbance on the water surface that snook can detect even in low light.
The moon phase can also affect snook feeding behavior. Snooks often feed more aggressively around the full moon, so this can be an excellent time to present larger, more aggressive lures.
In conclusion, the art of lure presentation involves careful consideration of both the snook's behavior and the surrounding conditions. It's about making your lure act as natural as possible to convince snook that they're pursuing their usual prey. In the next section, we'll provide additional tips and tricks to ensure your snook fishing experience is successful and enjoyable.
Angling Like a Pro: Essential Tips and Tricks for Snook Fishing
Beyond understanding snook behavior and mastering lure selection and presentation, there are additional tips and tricks that can enhance your snook fishing experience. In this section, we'll provide expert advice and cover handling and release techniques that promote the survival of the fish, emphasizing sustainable fishing practices:
Sharpen Your Hooks: Snooks have very hard mouths, which can make setting the hook a challenge. Ensure your hooks are razor-sharp to increase your chances of a successful hook set.
Watch the Tide: Snooks are very tide-oriented fish. They tend to feed more actively during moving tides, so planning your fishing trip around the tide schedule can be beneficial.
Learn to Walk the Dog: "Walking the dog" is a retrieval technique often used with topwater lures, making the lure zig-zag across the water's surface. This can be particularly effective during low-light conditions.
Use Leader Material: Snooks have sharp gill plates that can easily cut through your line. Using a leader material, such as a heavy fluorocarbon, can prevent break-offs.
Fish at Night: Snook often feed near dock lights at night, where baitfish are attracted to the illumination. This can be an excellent opportunity for successful snook fishing.
Once you've landed your snook, the way you handle and release the fish can significantly affect its survival. Here are some tips for promoting healthy catch and release:
Minimize Handling: Try to unhook the fish while it's in the water, if possible. If you must lift the fish, wet your hands first to avoid removing its protective slime.
Support the Fish: Never hold a snook by the lower jaw alone, especially large ones, as this can damage their jaw structure. Always support larger fish horizontally.
Revive if Necessary: If a snook appears exhausted after the fight, hold it upright in the water, moving it back and forth to allow water to pass over its gills until it can swim away on its own.
Use Circle Hooks: If you're using live bait, circle hooks are a good option as they are more likely to hook the fish in the mouth, making for easier and less harmful removal.
Implementing these tips and tricks can not only enhance your snook fishing success but also contribute to the sustainability of the sport, ensuring that future generations can enjoy the thrill of chasing the mighty snook. In the next and final section, we'll wrap up our comprehensive guide to snook fishing and lure selection.
FAQ: Snook Hunting and Lures that Make a Difference
Conclusion: Wrapping Up Your Snook Fishing Journey
Over the course of this article, we've delved into the fascinating world of snook fishing 🎣 and highlighted the paramount role that selecting the right lure plays in your success as an angler 🏆. We started with understanding the behavior of snooks, appreciating their habitats 🌳, feeding patterns, and seasonal movements. This knowledge forms the foundation of effective snook fishing, helping you make an informed choice of lure based on the snook's natural inclinations.
We then delved into the science of lures, discussing their various types and the key factors that influence their effectiveness 🧪. The size, color, and movement of your chosen lure can significantly affect your chances of landing a snook, so understanding these principles is crucial.
Armed with that knowledge, we explored some of the most recommended lures for snook fishing, each with unique features that make them stand out in certain conditions and environments 🎯. From the lifelike twitching of the MirrOLure MirrOdine Suspending Twitchbait to the weedless design of the Johnson Silver Minnow, each lure brings something special to your snook fishing experience.
But selecting the right lure is just the beginning. The art of presenting these lures to snook, through effective casting, retrieving, and jigging techniques, can make all the difference in enticing a strike. We also emphasized the importance of adapting your presentation to various conditions such as weather ⛅, water clarity, and time of day 🌙.
Beyond these techniques, we shared expert tips and tricks for snook fishing, including best practices for catch and release. In promoting sustainable fishing, we not only ensure our enjoyment of the sport but also contribute to the conservation of snook populations for future generations to enjoy 🌍.
In the end, the right lure, combined with proper techniques and respect for the snook and its environment, can turn an ordinary fishing trip into an unforgettable angling adventure 🚣‍♂️. We hope you'll take the advice and recommendations discussed in this article to heart and give them a try on your next snook fishing outing. Remember, success in fishing comes not just from the gear you use, but the knowledge and techniques you apply 👍.
Join the Conversation: Share Your Snook Tales and Tackle Tips
Now that we've equipped you with essential information about snook fishing and selecting the perfect lure, it's your turn to step into the spotlight 🎣. We'd love to hear about your snook fishing adventures. Do you have a memorable snook catch story you'd like to share? 🐟 Or a favorite lure that's brought you great success 🏆? Perhaps you have some questions or insights to contribute to our fishing community 💬. Whatever your thoughts, we invite you to share them in the comments section below.
If you're interested in deepening your knowledge about snook fishing, we recommend exploring resources such as the 'Snook & Gamefish Foundation's Angler Action Program' 📘, which offers invaluable information about conservation and promotes citizen science in the angling community. Websites like 'Salt Strong' and 'Florida Sportsman' also provide excellent articles, videos, and forums for keen snook anglers.
Furthermore, consider joining a local angling club or participating in a snook fishing tournament 🏁. These experiences not only allow you to put your skills to the test but also offer the opportunity to learn from other enthusiastic anglers.
Remember, becoming an adept snook angler is a journey filled with exciting catches 🎉, learning experiences 🎓, and the joy of connecting with nature 🌳. Keep experimenting, keep learning, and most importantly, keep fishing! Looking forward to hearing your stories and insights. 👍
Dive Deeper: Resources to Explore More About Snook Fishing
While this article has been designed to provide a comprehensive guide to choosing the right lures for snook fishing, we must acknowledge that our understanding is built on the knowledge and experiences shared by many before us. Here are the primary sources and references used in crafting this article:
"Snook Fishing: A Complete Guide" by Mike Holliday, Florida Sportsman.
"Artificial Lures for Snook Fishing" by Dr. Julian Pepperell, Saltwater Sportsman.
"How to Fish for Snook" by Rick Ryals, Salt Water Sportsman.
"Top 5 Lures for Snook" by Joe Simonds, Salt Strong.
"Angler's Guide to Shore Fishing Southwest Florida" by Mike Hammond.
"Secrets of Snook" by Brett Fitzgerald, The Snook & Gamefish Foundation.
"Snook Fishing Tips and Techniques" by Tom Lewis, WorldFishingNetwork.
Please note that while we have done our best to accurately represent the information found within these resources, any errors or oversights are our own. We encourage you to explore these references directly for additional insights and to support the authors and organizations that continue to contribute to the wealth of knowledge in the angling community.
The references serve as the foundation of this article, offering depth and richness to the understanding of snook behavior, lure selection, and fishing techniques. By respecting and citing these sources, we maintain the integrity of our shared knowledge and support ongoing research and discovery in the field of angling.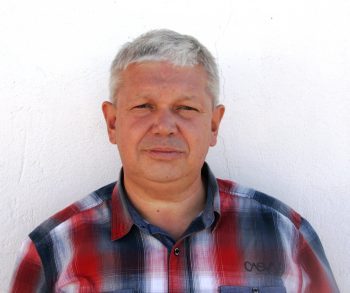 Sergio Smirnoff
Professional fisherman with 40+ years of experience.
Fishing and the ocean is a passion of my life. I am passionate about all kinds of sea fishing: fishing from the shore (spinning, float, baitcasting), from a boat, and spearfishing day and night.
I live in Tenerife (Canary Islands) for the last 10+ years and share my daily fishing experiences on my website. Many years of personal experience as a fisherman and the vast experience of my friends allow me to write professionally on any fishing topics (from choosing a flashlight and equipment to deep-sea fishing).
All of my advice is based on practical real-world experience and will be useful to both novice anglers and professionals.
Read more
about the author.
Affiliate Disclosure: FishReeler.com sometimes gets paid for listings, through sponsors or affiliate programs like Amazon, Ebay, Cabelas, Bass Pro Shop, Shimano, Daiwa, Rapala, Renn, Okuma, KastKing, etс. Clicking a link helps keep FishReeler.com free, at no extra cost to you!
About the author: Each article is verified by the fishing expert Sergio Smirnoff. The articles are written by professional and amateur fishermen with 20+ years of fishing experience.
Note: The views and opinions expressed in this article are those of the authors and do not necessarily reflect the official policy or position of any agency. The articles are for informational purposes only, share your opinions in the comments and join the fishing discussions, let's share our fishing experiences together!