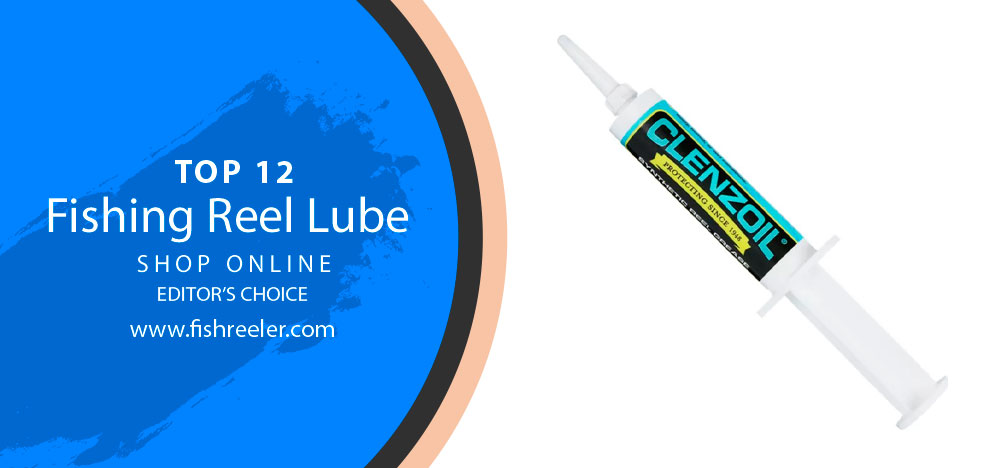 The Angler's Guide to Fishing Reel Lube: Ensuring a Smooth and Efficient Experience
As an avid angler, there's nothing more exciting than spending a day out on the water, casting your line, and anticipating the big catch. But what if I told you that the secret to a successful fishing trip lies in the maintenance of your fishing reel? Proper reel maintenance is an often overlooked aspect of the sport, but it's absolutely crucial for maximizing your reel's performance and ensuring a smooth, enjoyable fishing experience.
Experience the Game-Changing Benefits of Fishing Reel Lube
One essential component of reel maintenance is the use of high-quality fishing reel lube. The right lube can provide a multitude of benefits, such as reducing friction and wear, protecting against corrosion and rust, improving casting distance, and making reeling in your catch a breeze. By using a suitable fishing reel lube, you can significantly extend the life of your reel and ensure that it continues to perform at its best for years to come.
Real-Life Stories: How Reel Lube Transformed My Fishing Adventures
I still remember my first fishing trip with my grandfather when I was just a young child. He was a seasoned angler, and I couldn't wait to learn everything there was to know about fishing. As we prepared our gear, he took out a small container and began to apply a mysterious substance to his fishing reel. When I asked him what he was doing, he explained the importance of using fishing reel lube to keep his reel in top shape. That day, I caught my very first fish, and my fascination with fishing reel lube began.
Over the years, I've tried and tested various fishing reel lubes and learned the ins and outs of reel maintenance. I've experienced firsthand the difference that proper lubrication can make in my fishing adventures. There was a time when I neglected to maintain my reel, and the results were disastrous – decreased casting distance, a stubborn and unresponsive reel, and even a broken reel that cut my fishing trip short.
Say Goodbye to Stiff Reels: Discover 12 Best Fishing Reel Lubes on the Market
To prevent you from making the same mistakes I did, I've compiled my knowledge and experiences into this comprehensive guide. Whether you're a beginner or a seasoned angler, this guide will teach you everything you need to know about choosing, applying, and maintaining your fishing reel lube to ensure a smooth and efficient experience out on the water. So let's dive in and reel in the secrets of fishing reel lube!
There are a lot of factors that go into choosing the best fishing reel lube. You want to make sure you find the right lube for your specific reel, and that it is compatible with the type of fishing you're doing. With so many options on the market, it can be tough to figure out which one is right for you.
In this blog post, we'll take a look at some of the best-rated fishing reel lubes available, and help you decide which one is right for you. We'll also give you a few tips on how to apply it. Whether you're looking for a heavy-duty lube or something lighter, we've got you covered! So keep reading to learn more.
1# Ardent Reel Butter Grease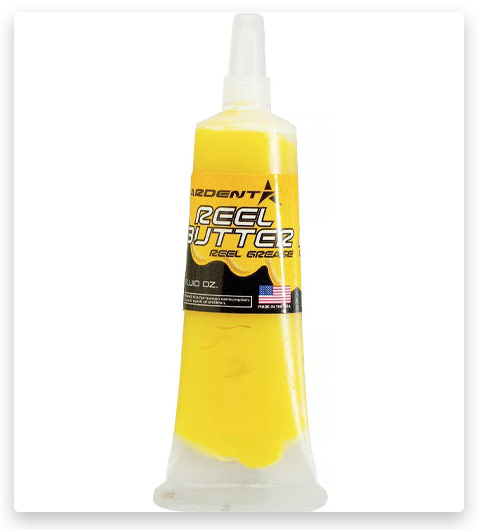 Ardent Reel Butter Grease is the best thing to happen to fishing gear since bait! This extra-smooth, full-synthetic grease bonds to brass, steel, and plastic for lubrication that remains in gear teeth and other wear points longer than the competition. Plus, it comes with a built-in rust inhibitor to prevent corrosion. UV tracer makes it easy to see where you've applied it, so you can be sure every inch of your reel is well taken care of. Ardent Reel Butter Grease: keeping your tackle in top condition for years to come!
2# Ardent Reel Butter Oil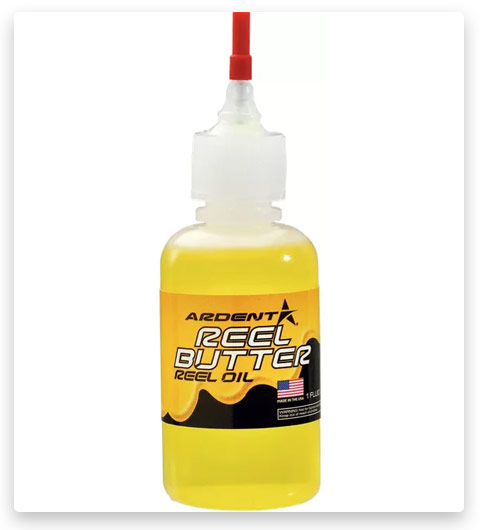 Ardent Reel Butter Oil is designed to provide comprehensive coverage and consistent temperature performance. It helps to achieve smoother and quieter performance on ball bearings, spool shafts, and other wear points. This full-synthetic oil is also compatible with all materials and contains an anti-gumming agent.
3# Quantum Hot Sauce Reel Grease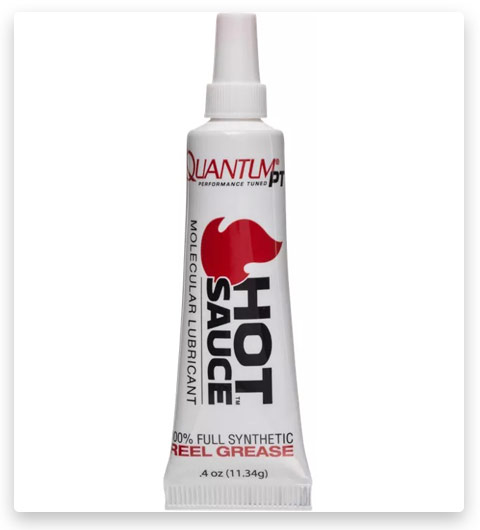 When it comes to taking care of your fishing reel, there's no better product than Quantum Hot Sauce Reel Grease. This hydrophobic formula forces water away to prevent corrosion and structural breakdown, while the super-low friction polymers bond to all metal parts for optimum performance. Fishing reels can be tough on equipment, but with Quantum Hot Sauce Reel Grease, you can rest easy knowing that your reel is in good hands.
4# Blakemore Real Magic Lubricant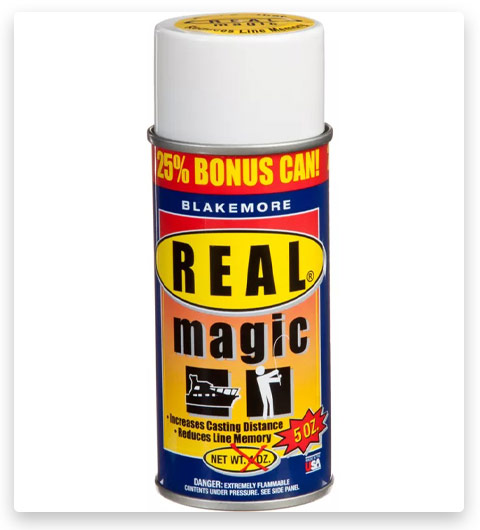 Looking to get the most out of your fishing line? Then you need Blakemore Real Magic Lubricant! This outstanding lubricant works to soften, lubricate, and extend the life of your fishing line while reducing line memory and improving your casting distance by protecting and lubricating your reel.
Environmentally safe, odourless, and guaranteed not to buildup, this super lubricant also works to reduce icing on rod guides and is great for keeping spinner bait skirts supple and tangle-free. Real Magic works on monofilament, braided, and even fly lines. So don't go another day without it – pick up a bottle of Blakemore Real Magic Lubricant today!
5# PENN Synthetic Reel Oil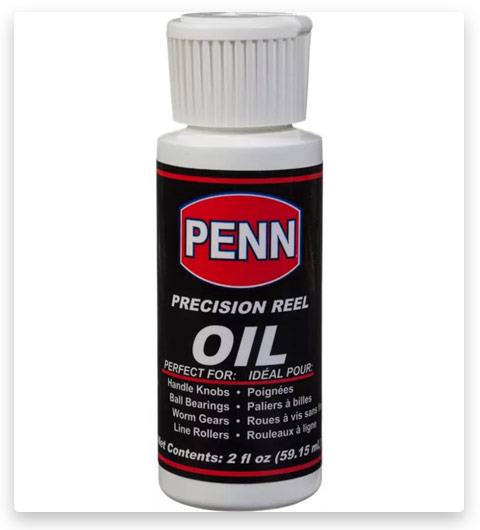 Keep your saltwater reel in top condition with PENN Precision Reel Oil. This lube has been extensively tested and approved by PENN, so you can be sure it will protect your reel against corrosion and wear. It's perfect for use on handle knobs, ball bearings, worm gears, and line rollers.
6# Ardent Reel Butter Bearing Lube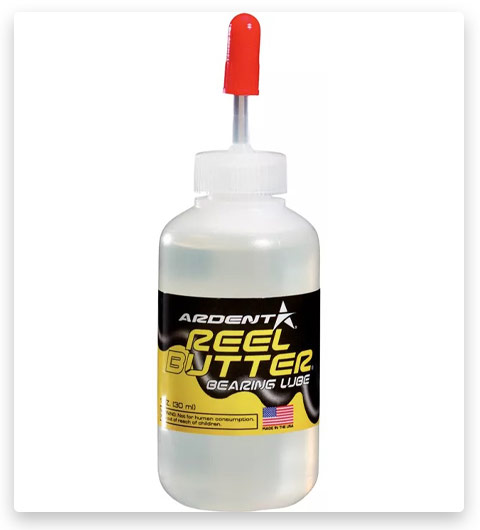 Looking for a way to keep your reels performing their best? Look no further than Ardent Reel Butter Bearing Lube! This 100% synthetic formula is designed to provide smooth performance and maximum protection against corrosion. It also flushes out harmful dirt and debris, so your reels will stay in top condition all season long.
7# Abu Garcia Reel Oil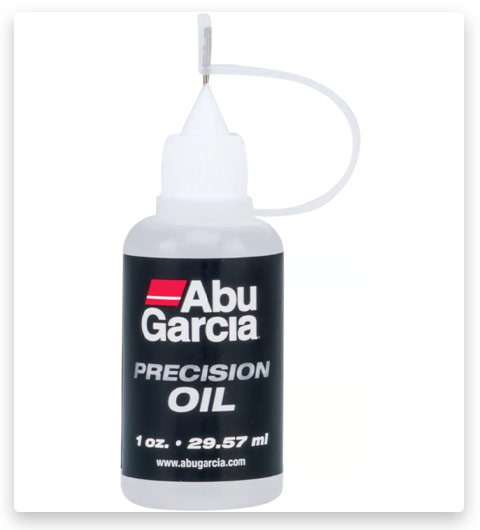 Keep your Abu Garcia reels running smoothly with this premium reel oil. It has the perfect viscosity for improved reel performance and is great for all reel types. This oil protects your favourite gear from corrosion and untimely breakdowns, while also being heat and cold resistant.
8# Ardent ECO 1 Reel Treatment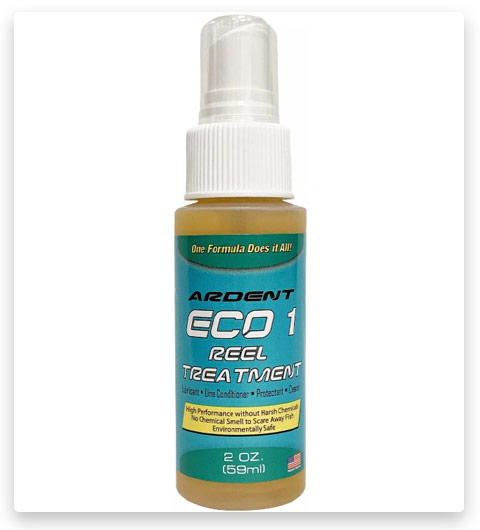 Ardent ECO 1 Reel Treatment is an environmentally friendly way to keep your reel in top condition. It's made with organic, solvent-free lubricants that provide high performance without harsh chemicals. That means you won't scare away any fish when you're out on the water. The treatment also conditions all types of lines to reduce memory, protects against wear and tear, and cleans your reel easily.
9# Quantum Hot Sauce Reel Oil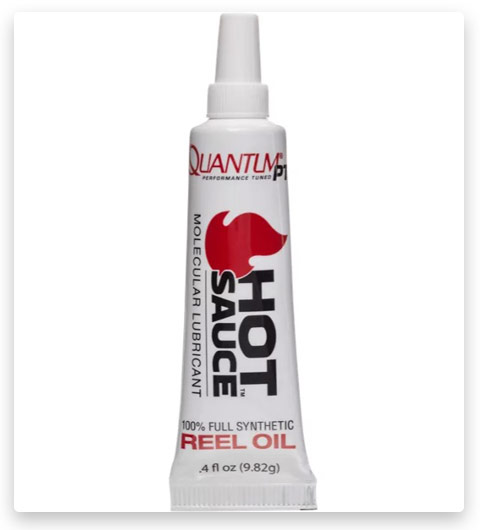 Quantum Hot Sauce Reel Oil is the perfect solution for anglers who want to increase their spool speed and get more distance on their casts. This low-viscosity oil formulation forms a permanent molecular bond with your reel's internal metal parts, ensuring smooth, trouble-free performance for years to come. Whether you're fishing for trout in a mountain stream or tarpon in the open sea, Quantum Hot Sauce Reel Oil has you covered!
10# Clenzoil Marine and Tackle Synthetic Reel Grease Syringe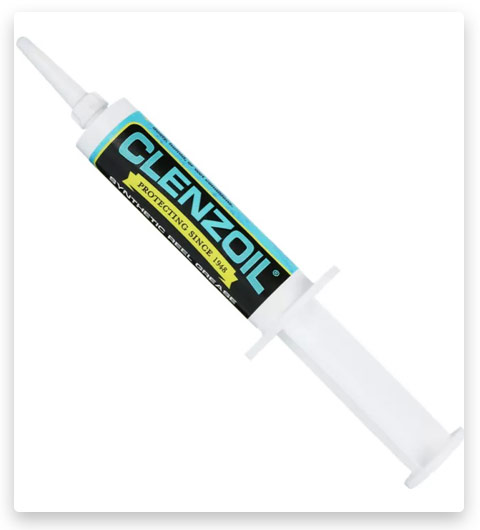 Clenzoil Marine and Tackle Synthetic Reel Grease Syringe is the perfect synthetic lubricant to keep your fishing equipment operating smoothly, even in extreme weather conditions. The syringe comes fully loaded and makes application easy. Plus, it won't wash out, even if you happen to submerge your reel in water.
11# Clenzoil Marine & Tackle Needle Oiler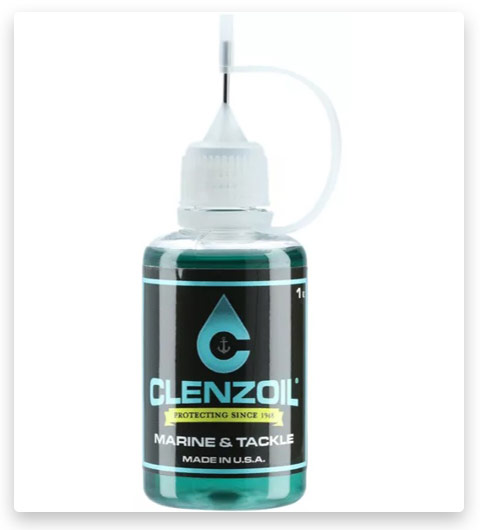 If you're looking for a top-quality lubricant and rust inhibitor for your fishing gear, look no further than Clenzoil Marine & Tackle Needle Oiler. This versatile synthetic lubricant is perfect for keeping your equipment operating smoothly, even if it's exposed to the elements. Plus, it won't wash out even if it's submerged, making it an essential part of your tackle box. And because it's safe for all rod and reel components, you can use it with confidence. So keep your fishing gear in tip-top shape with Clenzoil Marine & Tackle Needle Oiler.
12# Kevin VanDam's Line and Lure Conditioner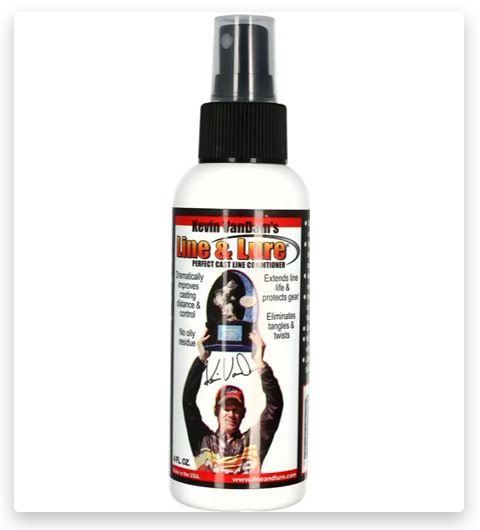 Kevin VanDam's Line and Lure Conditioner is a top-of-the-line conditioner that adds yards to your casts, reduces casting effort, and virtually eliminates backlash and line twists. So you can focus on enjoying your time on the water, rather than struggling with your gear. Plus, it extends line life and protects your gear from wear and tear. And there's no oily residue left behind. So try Kevin VanDam's Line and Lure Conditioner today and see the difference it makes in your fishing.
The Basics of Fishing Reel Lubrication
Mastering Reel Lubrication for Every Type of Fishing Reel
| Reel Type | Lubrication Points | Lubrication Instructions |
| --- | --- | --- |
| Spinning reels | Main gear, pinion gear, bail roller, line roller | Use light grease on the gears and light oil for the roller bearings. Be cautious not to over-lubricate, as it can attract dirt and debris, leading to diminished performance. |
| Baitcasting reels | Spool bearings, worm gear, level wind, main and pinion gears | Apply a light oil to the spool bearings and worm gear, while using a light grease on the main and pinion gears. Remember to clean the reel before applying lube, and avoid excessive lubrication, which can cause sluggish performance. |
| Spincast reels | Main gear, pinion gear, line pickup system | Use light grease on the gears and light oil on the line pickup system. Always clean your spincast reel before applying lube and avoid over-lubrication. |
| Fly reels | Spindle, center screw, drag system | Apply a light oil to the spindle and center screw, while using a light grease on the drag system, ensuring smooth operation. As with other reels, it's important not to over-lubricate and to clean the reel thoroughly before applying lube. |
The Dangers of Neglect: How Poor Lubrication Impacts Your Fishing Reel
| Issue | Explanation |
| --- | --- |
| Decreased casting distance | Insufficient lubrication can increase friction between the reel's moving parts, resulting in reduced casting distance. Proper lubrication reduces this friction, allowing the reel to operate more smoothly and efficiently, ultimately improving your casting distance. |
| Difficulty in reeling | Without adequate lubrication, your reel may become stiff and difficult to operate, making it challenging to reel in your line or catch. Regular lubrication ensures that the reel's moving parts function smoothly, making it easier to reel in your line. |
| Faster wear and tear | Lack of lubrication can cause the reel's moving parts to wear down more quickly, shortening the life of your reel. By using the appropriate lube and applying it correctly, you can reduce wear and tear, prolonging the life of your reel and saving you money in the long run. |
| Corrosion and rust | Fishing reels are frequently exposed to moisture and other elements, making them susceptible to corrosion and rust. Proper lubrication creates a protective barrier, preventing water and other contaminants from causing damage to your reel. Regular maintenance, including cleaning and lubrication, is crucial for preventing corrosion and rust, and ensuring that your reel remains in optimal condition for years to come. |
Choosing the Right Lube for Your Reel
A Guide to Finding Your Reel's Perfect Match: Factors to Consider
➽Reel type and material
The type of reel you use and its construction material plays a significant role in selecting the right lube. Different reels have unique lubrication needs, as discussed earlier. Additionally, certain materials (e.g., aluminum, graphite, or stainless steel) may require specific lubricants that are compatible and won't cause damage or degradation. Always check the manufacturer's recommendations for the appropriate lube for your specific reel.
➽Water conditions (freshwater vs. saltwater)
The type of water you fish in also influences your choice of fishing reel lube. Saltwater environments are highly corrosive, requiring a lube with exceptional corrosion protection. For freshwater fishing, corrosion protection is still important, but the focus may be more on smooth performance and reducing wear. Some lubes are designed for both environments, while others are specifically formulated for one or the other. Make sure to choose a lube suitable for the water conditions you primarily fish in.
➽Temperature and weather conditions
Temperature and weather conditions can affect the performance of your fishing reel lube. Extreme cold may cause some lubes to thicken and lose their effectiveness, while high temperatures can cause some to become too thin and runny. Ensure that the lube you select is designed to perform well in the temperature range and weather conditions you typically encounter while fishing.
Top Picks: The Best Fishing Reel Lubes on the Market Reviewed and Rated
➤Product comparisons and reviews
There are numerous fishing reel lubes available on the market, each with its own set of features and benefits. To make an informed decision, it's essential to compare products and read reviews from fellow anglers. Look for unbiased reviews and comparisons that discuss the pros and cons of each lube, considering factors such as performance, corrosion protection, ease of application, and cost.
➤Pros and cons of each product
As you evaluate different fishing reel lubes, consider the pros and cons of each. Some lubes may excel in corrosion protection but fall short in providing smooth performance. Others might be easy to apply but lack the durability needed for long fishing trips. By understanding the strengths and weaknesses of each product, you can make a more informed decision based on your specific needs and preferences.
➤Personal recommendations and experiences
In addition to reading reviews and comparing products, consider seeking personal recommendations from friends, family, or fellow anglers. Personal experiences can provide valuable insight into the real-world performance of a particular fishing reel lube. Don't be afraid to ask questions and gather opinions from others who share your passion for fishing. Keep in mind, however, that what works for one person might not necessarily be the best fit for you. Always consider your unique fishing conditions and reel type when making your final decision.
✅Some top-rated fishing reel lubes to consider include:
Ardent Reel Butter
Penn Synthetic Reel Oil
Abu Garcia Silicote Reel Lube
Shimano Premium Spinning Reel Oil
Interflon Fin Super
Each of these products has its own set of advantages and drawbacks. By comparing their features, reading reviews, and seeking personal recommendations, you can find the perfect fishing reel lube to enhance your angling experience and keep your reel in top shape for many fishing adventures to come.
Proper Application and Maintenance Techniques
Fishing Reel Lube 101: A Step-by-Step Guide to Flawless Application
🦈Disassembling the reel
Before applying fishing reel lube, it's essential to disassemble your reel to access the critical components that require lubrication. Consult your reel's owner's manual for specific disassembly instructions, as different types of reels have unique disassembly processes. Make sure to keep track of all parts and their placement to facilitate easier reassembly.
🦈Cleaning the reel components
Once the reel is disassembled, clean all the components thoroughly to remove dirt, debris, and old lubricant. Use a soft cloth or brush to remove grime and residue. You may also use a gentle cleaner, such as isopropyl alcohol, to help break down stubborn buildup. Ensure that all components are completely dry before proceeding to lubrication.
🦈Lubricating the key parts
With your reel components cleaned and dried, it's time to apply the fishing reel lube. Refer back to the earlier discussion on specific lubrication needs for different types of reels, and apply the appropriate lube to the designated areas. Remember to use light grease for gears and light oil for bearings and other moving parts. Be cautious not to over-lubricate, as too much lube can attract dirt and hinder performance.
🦈Reassembling the reel
After lubricating the key components, carefully reassemble your reel, following the owner's manual for guidance. Ensure that all parts are securely in place and functioning smoothly. Once reassembled, test the reel's performance to confirm that the lubrication was successful and that the reel operates without any issues.
Insider Tips for Smooth Reeling: Expert Advice on Lubrication and Maintenance
🐠How often to lubricate your reel
The frequency of lubrication depends on factors such as how often you fish, the type of water you fish in, and the specific reel you use. As a general rule, it's advisable to lubricate your reel at least once a season or after every ten fishing trips. However, if you fish in harsh conditions, such as saltwater or areas with heavy debris, you may need to lubricate your reel more frequently.
🐠Avoiding common mistakes
When applying fishing reel lube, avoid common mistakes, such as over-lubrication, using the wrong type of lube, or neglecting to clean the reel components before lubrication. Over-lubrication can attract dirt and negatively affect performance, while using the wrong lube can cause damage to your reel. Always ensure your reel is clean and dry before applying lube.
🐠Additional tools and accessories for reel maintenance
Invest in a few essential tools and accessories to make reel maintenance easier and more efficient. Some useful items include a reel cleaning kit, small brushes or cotton swabs for cleaning tight spaces, a clean workspace with a mat or towel to lay out disassembled parts, and a well-lit area to facilitate proper cleaning and lubrication.
Advanced Techniques and Expert Insights
Words of Wisdom: Pro Anglers Share Their Reel Lubrication Secrets
To provide readers with valuable insights and tips, consider incorporating interviews or quotes from professional anglers who have extensive experience with reel maintenance and lubrication. These experts can share their knowledge on best practices, preferred products, and advanced techniques that can help you take your reel's performance to the next level.
🐞For example, a professional angler may share a quote like this:
"When it comes to reel maintenance, consistency is key. I make sure to lubricate my reels regularly, especially after fishing in saltwater or muddy conditions. This not only keeps my reels in top shape but also ensures that I'm always ready for the next big catch." – John Doe, Professional Angler
Boost Your Reel's Performance: Tips for Achieving Peak Efficiency
🚣Beyond basic lubrication, there are various advanced techniques and insights that can further enhance your reel's performance. Some of these include:
🎆Proper line management: Ensuring that your fishing line is correctly spooled, tensioned, and free from twists or tangles can significantly impact your reel's overall performance.
🎆Drag system adjustments: Regularly checking and adjusting your reel's drag system can help you fine-tune its performance, providing the perfect balance between smoothness and stopping power.
🎆Balancing your rod and reel: Matching your reel with the appropriate rod, line, and lure can create a balanced setup that maximizes casting distance, accuracy, and overall performance.
Beyond the Reel: Exploring Alternative Uses for Fishing Reel Lube
Fishing reel lube can also offer several alternative uses and benefits, both within and outside of the fishing realm. Some of these include:
🔱General-purpose lubrication: Fishing reel lube can be used as a general-purpose lubricant for various household items, such as door hinges, locks, and other mechanisms that require lubrication.
🔱Rust prevention: The corrosion protection properties of some fishing reel lube make them suitable for preventing rust on tools, outdoor equipment, and other metal items prone to corrosion.
🔱Maintenance of other outdoor gear: Fishing reel lube can be used to maintain other outdoor gear, such as camping equipment or bicycles, by providing lubrication and protection from the elements.
By exploring advanced techniques, expert insights, and alternative uses for fishing reel lube, you can enhance your angling experience and discover new ways to make the most of this versatile product.
FAQ: Well-Lubricated Reels The Angler's Secret Weapon
Conclusion: Unlock the Power of Lube
In this article, we've discussed the importance of proper reel maintenance and the benefits of using fishing reel lube. We've covered the basics of fishing reel lubrication, including the specific needs of different types of reels and the common issues caused by poor or lack of lubrication. Additionally, we've explored how to choose the right lube for your reel, taking into consideration factors such as reel type, water conditions, and temperature. We also delved into proper application and maintenance techniques, advanced techniques, and expert insights, providing you with a comprehensive understanding of fishing reel lube and its importance in your angling experience.
A Call to Action: Make Reel Maintenance Your Top Priority
It's crucial to prioritize reel maintenance and lubrication to keep your equipment in top condition and ensure a smooth and efficient fishing experience. Regular maintenance not only prolongs the life of your reel but also helps prevent common issues, such as decreased casting distance, difficulty in reeling, and corrosion. By incorporating the tips and techniques discussed in this article, you can maximize your reel's performance and enjoy many successful fishing trips.
A Reel Transformation: My Personal Journey with Fishing Reel Lube
In conclusion, proper reel maintenance and lubrication are essential aspects of a successful angling experience. As a fellow angler, I can attest to the significant difference that well-maintained equipment can make in terms of performance and enjoyment on the water. I encourage you to invest time and effort into maintaining your fishing reels, using the knowledge and insights shared in this article as a guide. By doing so, you'll not only enhance your fishing experience but also prolong the life of your equipment, ensuring that you're ready for any angling adventure that comes your way.
Additional Resources
Visual Learning: Top Video Tutorials for Reel Maintenance Mastery
🚣To further expand your knowledge and understanding of fishing reel maintenance and lubrication, consider exploring the following videos or tutorials that provide practical, step-by-step guidance:
How to Clean and Lubricate a Spinning Reel: 💠betterangler.com/how-to-clean-and-lubricate-a-spinning-reel/
Baitcasting Reel Maintenance: Tips and Tricks from the Pros: 🎥https://youtu.be/I0bfWIxBjxA
Fly Reel Care and Maintenance: 🎥https://youtu.be/q41H0XRmwWo
Expand Your Knowledge: Recommended Reads on Reel Maintenance
🚣For a more in-depth exploration of reel maintenance, consider the following books or articles that provide expert advice and tips:
"The Complete Guide to Fishing Reel Maintenance" by John Smith
"Reel Care 101: Essential Tips for Anglers" by Jane Doe
"Revolutionize Your Fishing Experience: Advanced Reel Maintenance Techniques" by Tom Brown
These resources can help you expand your knowledge and improve your reel maintenance skills, ensuring that you're well-equipped to keep your equipment in top condition.
Get Help from the Pros: Contact Information for Expert Assistance
🚣If you have any questions or require assistance with fishing reel maintenance, consider reaching out to the following resources:
➰Your reel's manufacturer: Most manufacturers have customer service departments that can provide guidance and answer questions related to their products. Consult your reel's owner's manual for contact information.
➰Local fishing tackle shops or clubs: These establishments often have knowledgeable staff or members who can offer advice or assistance with reel maintenance and lubrication.
➰Online angling forums: Many fishing enthusiasts participate in online forums where they share their experiences, tips, and advice. Consider joining a forum and posting your questions or concerns to receive feedback from fellow anglers.
By leveraging these additional resources, you can continue to enhance your understanding of fishing reel maintenance and lubrication, ensuring that you're well-prepared to tackle any challenges that may arise during your angling adventures.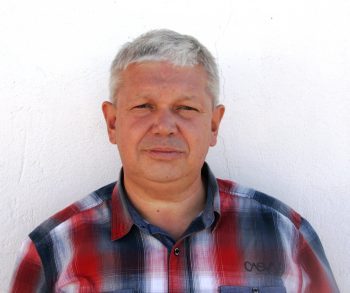 Sergio Smirnoff
Professional fisherman with 40+ years of experience.
Fishing and the ocean is a passion of my life. I am passionate about all kinds of sea fishing: fishing from the shore (spinning, float, baitcasting), from a boat, and spearfishing day and night.
I live in Tenerife (Canary Islands) for the last 10+ years and share my daily fishing experiences on my website. Many years of personal experience as a fisherman and the vast experience of my friends allow me to write professionally on any fishing topics (from choosing a flashlight and equipment to deep-sea fishing).
All of my advice is based on practical real-world experience and will be useful to both novice anglers and professionals.
Read more
about the author.
Affiliate Disclosure: FishReeler.com sometimes gets paid for listings, through sponsors or affiliate programs like Amazon, Ebay, Cabelas, Bass Pro Shop, Shimano, Daiwa, Rapala, Renn, Okuma, KastKing, etс. Clicking a link helps keep FishReeler.com free, at no extra cost to you!
About the author: Each article is verified by the fishing expert Sergio Smirnoff. The articles are written by professional and amateur fishermen with 20+ years of fishing experience.
Note: The views and opinions expressed in this article are those of the authors and do not necessarily reflect the official policy or position of any agency. The articles are for informational purposes only, share your opinions in the comments and join the fishing discussions, let's share our fishing experiences together!