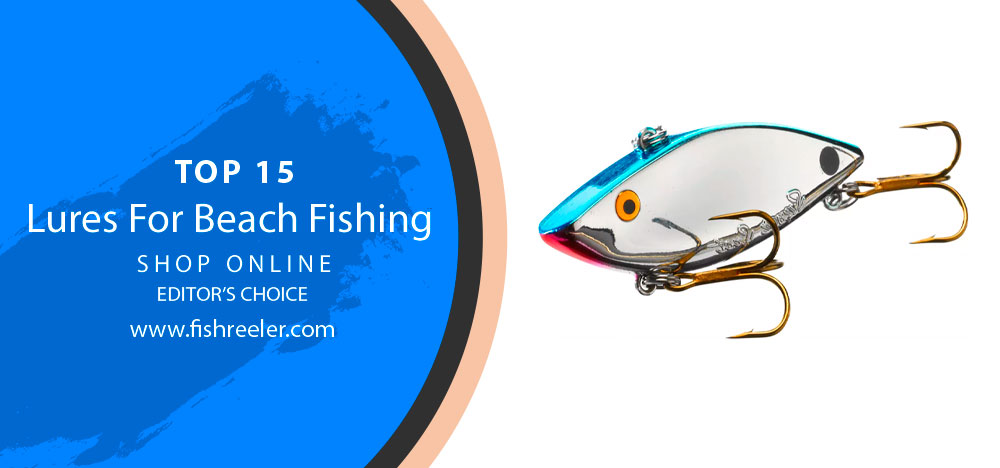 Well, I wouldn't say I'm a true expert, but I do know a thing or two about fishing! When it comes to beach fishing, lures are an essential part of your arsenal.
Mastering the Art of Beach Fishing: A Guide to Lure Selection
Lures for beach fishing come in many shapes, sizes, and colors. Some popular options include metal spoons, soft plastics, and topwater plugs. These lures are designed to mimic the movement of baitfish or other prey, enticing larger fish to strike.
When selecting lures for beach fishing, it's important to consider the conditions you'll be fishing in. If the water is choppy or rough, a heavier lure like a metal spoon may be more effective. On calmer days, a topwater plug that creates a lot of surface action can be a great choice.
Another factor to consider is the species of fish you're targeting. Different types of fish have different feeding habits and preferences. For example, if you're targeting striped bass, a soft plastic lure that resembles a sand eel might be your best bet.
As a fisherman, you know that the right lure can make all the difference in your success. When fishing from the beach, it's important to use lures that will match the conditions and attract fish.
Expert Tips for Using Lures in Different Beach Conditions and Tides
| Benefits of Lures for Beach Fishing | Explanation |
| --- | --- |
| Versatility | Lures come in a wide variety of shapes, sizes, and colors, making them versatile and adaptable to different fishing conditions and target species. |
| Durability | Unlike live bait, lures are made to withstand the rigors of saltwater fishing, which means they last longer and provide more value for the money spent. |
| Reusability | Lures can be used multiple times, which is cost-effective and convenient, especially for avid anglers who fish frequently. |
| Increased Control | Lures give the angler more control over the presentation of the bait, allowing them to mimic the natural movements of prey and attract more fish. |
| Attractiveness | Lures are designed to be visually appealing and mimic the movements of prey, which can attract more fish and increase the chances of a successful catch. |
| Conservation | Using lures instead of live bait can reduce the impact on the environment and preserve natural resources. |
| Safety | Using lures eliminates the need to handle live bait, which can be dangerous and potentially harmful, especially for novice anglers. |
Reeling in the Big Ones: The Best Lures for Beach Fishing Success
A table that outlines some popular options and their features:
| Model Lure | Type | Features |
| --- | --- | --- |
| Diamond Jig | Metal Jig | Mimics a baitfish and can be casted far distances |
| Bucktail Jig | Hair Jig | Creates natural movement and imitates small baitfish or squid |
| Swim Shad | Soft Plastic | Mimics swimming action of baitfish and can be rigged weedless |
| Spoons | Metal Lure | Reflects light and creates a fluttering action in the water |
| Topwater Plug | Hard Lure | Creates surface commotion and can entice topwater strikes |
Diamond Jigs are popular for their ability to mimic a baitfish and their long casting distance. Bucktail Jigs, on the other hand, are known for their natural movement and ability to imitate small baitfish or squid. Swim Shads are soft plastic lure that mimics the swimming action of a baitfish and can be rigged weedless to avoid getting caught on underwater vegetation. Spoons reflect light and create a fluttering action in the water that can entice fish to strike. Finally, Topwater Plugs create surface commotion and can be especially effective for enticing topwater strikes.
Keep in mind that the best model lures for beach fishing can vary depending on a number of factors, including the type of fish you're targeting, the time of day you're fishing, and the specific conditions of the beach you're fishing at.
Mastering the Art of Beach Fishing: Tips and Tricks for Lure Selection and Technique
Choosing the right lures for beach fishing can greatly increase your chances of success. Here are some tips to help you choose the right lures:
Consider the species of fish you're targeting: Different fish species have different feeding habits and preferences. Research the types of fish that are commonly found in the area you plan to fish and choose lures that are known to be effective for those species.
Take into account the water conditions: Water clarity, temperature, and current can all impact fish behavior and feeding habits. Choose lures that are appropriate for the water conditions you'll be fishing in.
Match the lure to the type of baitfish present: Mimicking the size and color of the baitfish that are present in the area can increase your chances of success. Choose lures that imitate the size, shape, and color of the baitfish in the area.
Vary your lure selection: Fish can be finicky and may prefer different lures at different times. Bring a variety of lures with you and switch them out if you're not having any luck with one.
Experiment with different retrieval techniques: The way you retrieve your lure can also make a difference. Try different techniques such as steady retrieval, jigging, and pausing to see what works best.
By considering these factors and experimenting with different lures and techniques, you can increase your chances of success when beach fishing.
The Top 15 Must-Have Lures for Successful Beach Fishing
In this article, we'll highlight some of the best lures for beach fishing, so you can be sure to have plenty of success while casting from the shore. Whether you're targeting bass or trout, these lures are sure to bring in the catch of your dreams!
1# Rapala Husky Jerk Minnow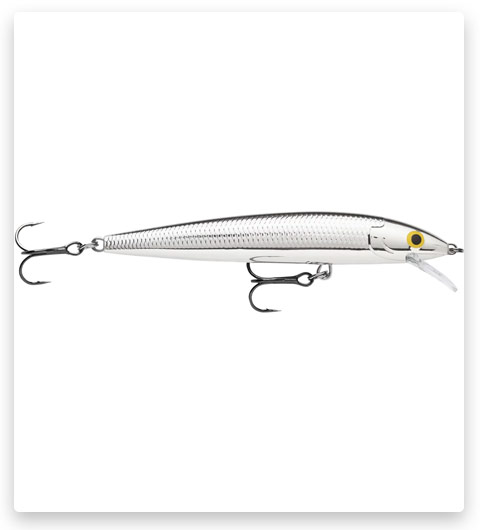 The Rapala Husky Jerk Minnow is the perfect bait for catching those big fish. It tracks true at any speed and is perfectly balanced, making it irresistible to fish. Plus, it has a loud rattle that drives them wild. And to make sure you have the best chance of landing your catch, it comes fitted with premium VMC black nickel hooks.
2# Bandit 100 Series Crankbait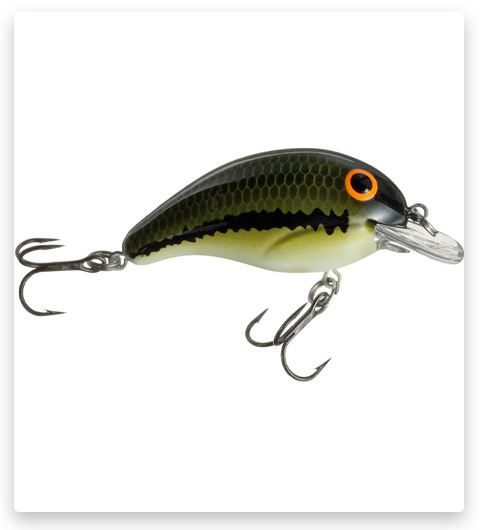 The Bandit 100 Series Crankbait is perfect for anglers who want to make a big splash and attract lots of attention. These lures have an extra-wide wobble and a loud rattle that is sure to bring in the strikes. They also run true right out of the box, making them easy to use. The 100 Series Crankbaits are great for crappies and neutral bass.
3# Rapala Shad Rap SR05 Hard Bait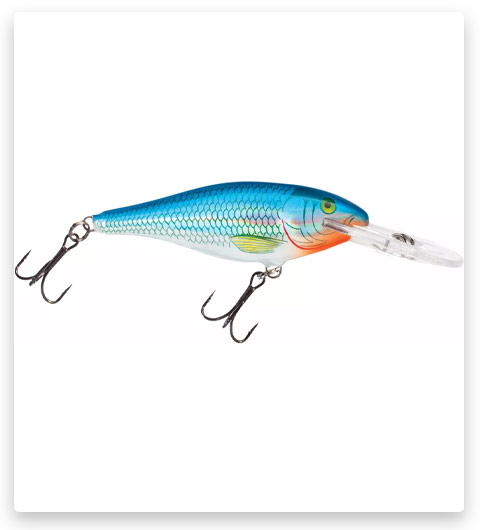 The Rapala Shad Rap is a legendary lure that has been bringing in big fish for decades. Its balsa wood construction and lifelike finish make it irresistible to fish, while its hard-diving lip and sharp treble hooks ensure that it can stand up to even the toughest fights. Whether you're casting or trolling, the Rapala Shad Rap is sure to give you the results you're looking for.
4# Arbogast Hula Popper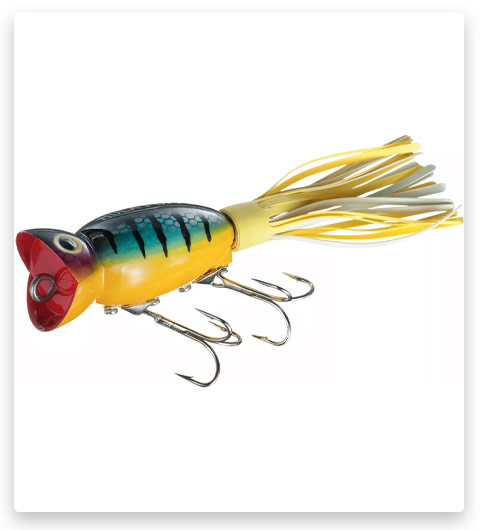 The Arbogast Hula Popper is one of the most productive big bass baits of all time. Its concave mouth creates loud popping sounds and a bubble trail, while the hula skirt offers a seductive bit of fish-attracting flash. The Hula Popper can be plunked, popped, twitched, or jerked, and the slower you fish it, the more fish it pulls from cover to the surface. Arbogast – making your fishing productive and fun since 1932.
5# Bass Pro Shops XTS Lures Minnow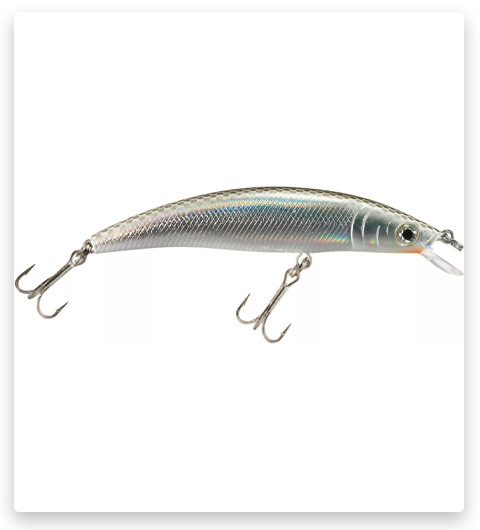 Looking for an awesome hard bait that won't break the bank? Look no further than the Bass Pro Shops XTS Lures Minnow! This lure is handpainted with intricate detail and features all your favourite colours plus a few you won't find elsewhere. The 3-D Lazerball eyes and VMC premium trebles give it a lifelike appearance that is sure to fool even the wariest of fish. The great action throughout the line is perfect for steady retrieves, stop-and-go jerking, or any other type of fishing you can dream up. Whether you're a beginner or a pro, the XTS Lures Minnow is sure to help you land the big one!
6# Rapala Original Floating Minnow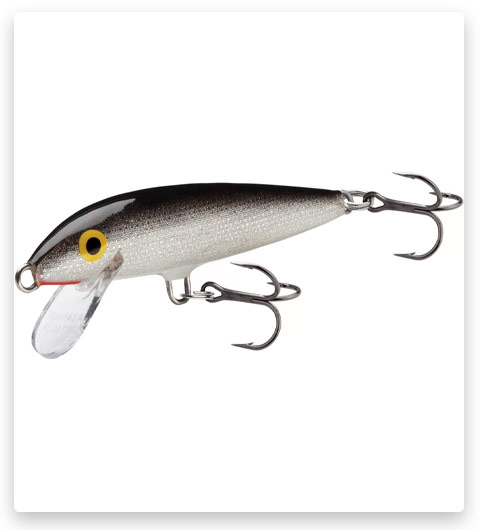 The Rapala Original Floating Minnow is the lure that started it all and continues to be irresistible to gamefish. This versatile bait can be fished in a variety of ways, making it a great choice for anglers of all skill levels. Whether twitched on the surface, retrieved as a shallow runner, weighted with a split-shot for medium-depth swimming, or bottom walked off a sinker rig, the wounded minnow action is sure to draw strikes. The Original Floating Minnow is available in a range of sizes, from 4-3/8″ up, and features 3 hooks on larger models and 2 hooks on smaller ones. Get ready for some serious action with the Rapala Original Floating Minnow!
7# Berkley Flicker Shad Crankbait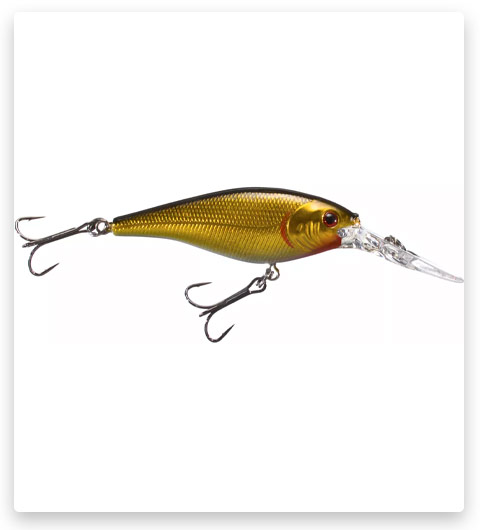 Berkley Flicker Shad Crankbaits are the perfect lures for mimicking walleye's favourite meal. With strong hook attachments and a wide range of colours, you're sure to find the right bait for any fishing situation. And if you need a little extra help, don't worry -the exclusive colours will give you an edge over the competition!
8# Rapala X-Rap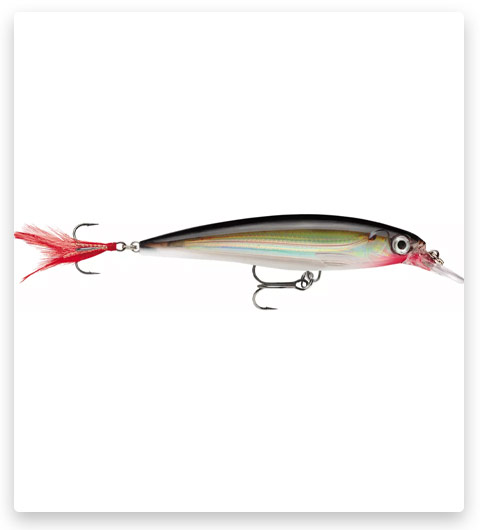 The Rapala X-Rap is a hard-cutting, aggressive lure that suspends on pause. Its textured translucent body features an internal holographic foil strip and is dressed with a flash foil teaser tail for an amazing flash. Fitted with super-sharp VMC black nickel hooks, the X-Rap is deadly on fish of all sizes.
9# Rapala DT (Dives-To) Series Crankbait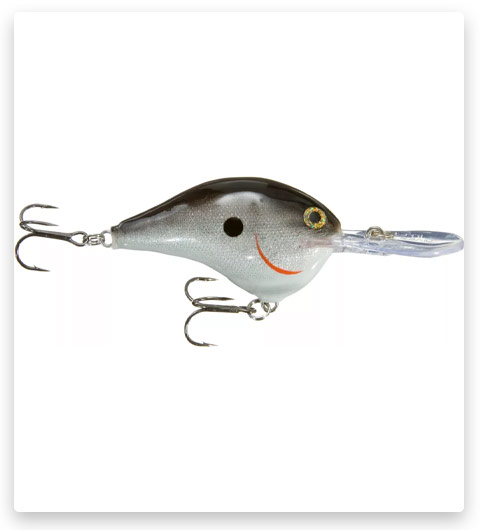 Rapala DT Series Crankbaits are designed to fly like arrows and dive deep fast. With a custom lip design for each size, they're perfectly balanced and easy to cast for distance. Plus, their internal rattles make them irresistible to fish.
10# Strike King KVD Square Bill Silent Crankbait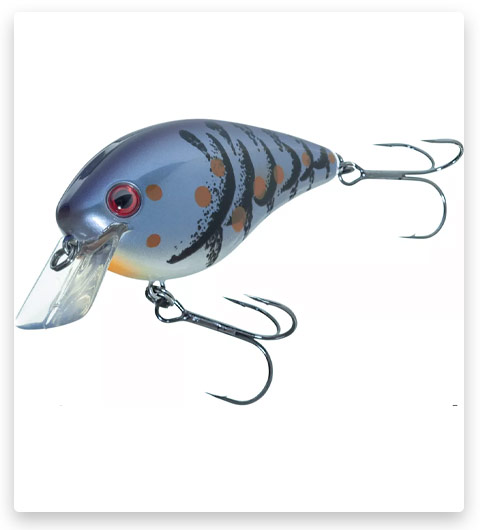 Looking for a versatile bait that can be fished in a variety of conditions? Then you need the Strike King KVD Square Bill Silent Crankbait. This lure is a tournament-proven performer that's perfect for shallow water power fishing. The square bill design allows it to deflect off cover while producing an erratic wandering action, and the lack of internal rattles results in a silent approach that is perfect for skittish, pressured fish. So whether you're fishing the shallows or targeting finicky fish, the KVD Square Bill Silent Crankbait is a perfect choice.
11# Rapala Jointed Minnow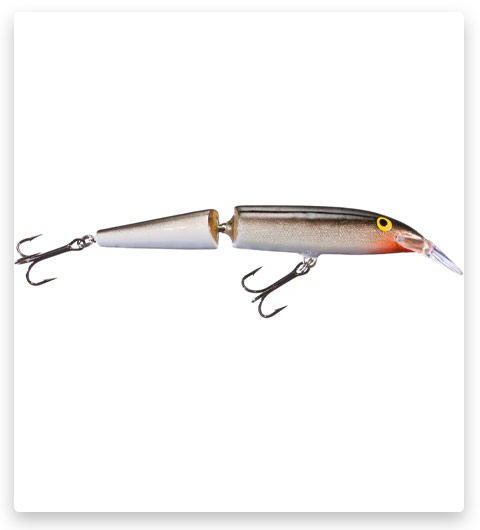 The Rapala Jointed Minnow is a top-of-the-line bait designed for serious anglers. It features premium balsa wood construction and VMC Black Nickel hooks for stealthy, dependable performance. The articulated broken back design creates an attention-getting, baitfish-in-distress action that is sure to land you more fish.
12# Arbogast Jitterbug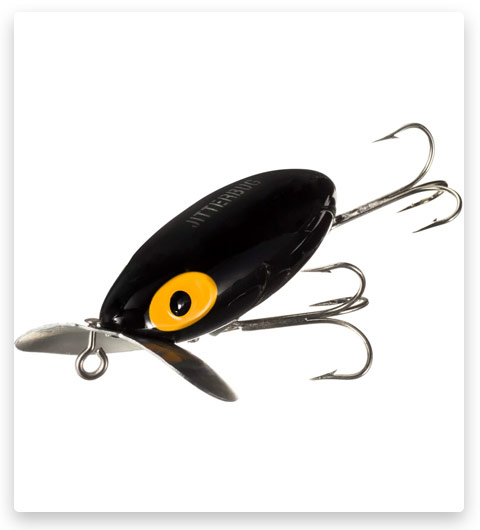 The Arbogast Jitterbug is the perfect lure for bass fishing. Its deep, gurgling rhythmic action is irresistible to fish, and it casts like a dream. The Jitterbug is also big enough to attract bigger bass, which has been known to follow it for half a retrieve before attacking.
13# Heddon Torpedo Hard Baits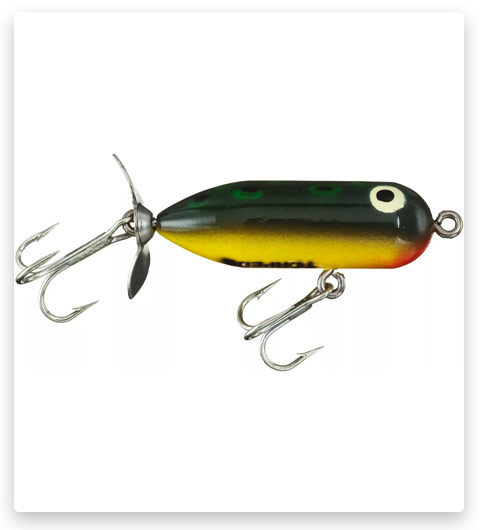 Here's a topwater lure that creates a tremendous disturbance, great for schooling fish feeding on or near the surface. It can be fished fast or slow, with a steady or sporadic retrieve, so you can find just the right cadence to trigger strikes.
14# Cotton Cordell Super Spot Lipless Crankbaits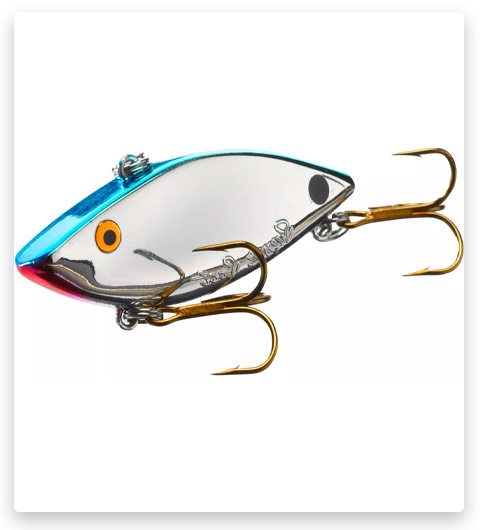 The Cotton Cordell Super Spot Lipless Crankbait is the original and signature shad body style that bass, pike and walleye love. This crankbait has a realistic finish with lifelike eyes and an incredibly tight wiggling action. With its big-time fish-attracting sound, it's next to impossible to fish wrong!
15# Rebel Crawfish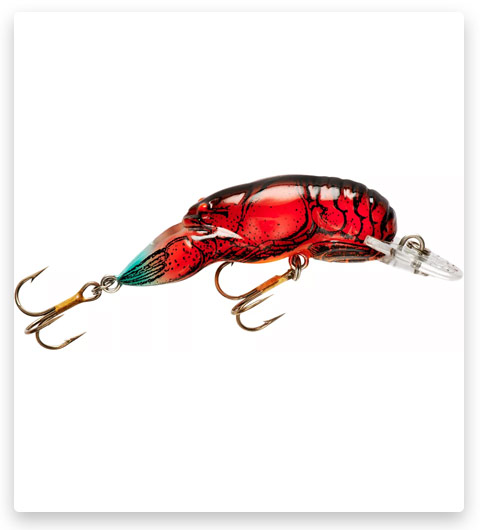 The Rebel Crawfish is one of those lures that has been around for a long time and is loved by many fishermen. Its realistic profile, pulsating action, and durable finish make it an ideal choice for bass, pike, trout, and other predatory fish.
FAQ
Beach Fishing on a Budget: Affordable Lures That Still Catch Big Fish
Lures are essential tools for beach fishing. Choosing the right lure can make a big difference in the number of strikes you receive, and ultimately, your chances of catching fish. Factors such as the species of fish you're targeting, the water conditions, and the type of baitfish present in the area can all impact the effectiveness of your lure. Popular options for beach fishing include diamond jigs, bucktail jigs, swim shads, spoons, and topwater plugs.
When it comes to beach fishing, there is no one-size-fits-all answer. Different lures will work better in different areas and under different conditions. However, we have compiled a list of the best lures for beach fishing based on customer reviews and our own experience. Whether you are a beginner or an experienced fisherman, we hope this guide will help you catch more fish on your next trip to the beach!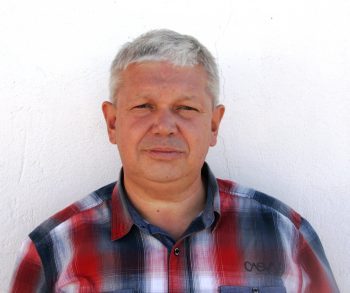 Sergio Smirnoff
Professional fisherman with 40+ years of experience.
Fishing and the ocean is a passion of my life. I am passionate about all kinds of sea fishing: fishing from the shore (spinning, float, baitcasting), from a boat, and spearfishing day and night.
I live in Tenerife (Canary Islands) for the last 10+ years and share my daily fishing experiences on my website. Many years of personal experience as a fisherman and the vast experience of my friends allow me to write professionally on any fishing topics (from choosing a flashlight and equipment to deep-sea fishing).
All of my advice is based on practical real-world experience and will be useful to both novice anglers and professionals.
Read more
about the author.
Affiliate Disclosure: FishReeler.com sometimes gets paid for listings, through sponsors or affiliate programs like Amazon, Ebay, Cabelas, Bass Pro Shop, Shimano, Daiwa, Rapala, Renn, Okuma, KastKing, etс. Clicking a link helps keep FishReeler.com free, at no extra cost to you!
About the author: Each article is verified by the fishing expert Sergio Smirnoff. The articles are written by professional and amateur fishermen with 20+ years of fishing experience.
Note: The views and opinions expressed in this article are those of the authors and do not necessarily reflect the official policy or position of any agency. The articles are for informational purposes only, share your opinions in the comments and join the fishing discussions, let's share our fishing experiences together!