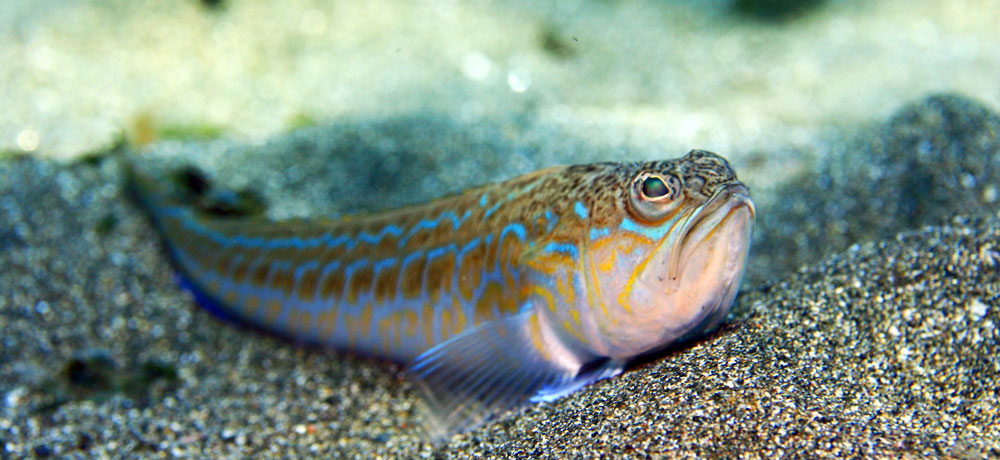 Hooked on Danger: The Ultimate Guide to Catching Risky Fish Safely
Fishing has long been an enjoyable pastime and means of livelihood for many people around the world. However, not all fish are created equal – some come with an element of danger that can pose serious risks to anglers who are ill-prepared. In this article, we will provide an overview of some of the most dangerous fish species you might encounter and outline the potential risks they present. Moreover, we will discuss the importance of safety when catching and handling these risky fish and offer valuable insights into how to do so with caution and care. Ultimately, our goal is to equip you with a comprehensive guide that will enable you to safely catch and handle dangerous fish while minimizing risks and ensuring a thrilling, yet secure, angling experience.
Danger Lurks Beneath: Meet the Risky Fish You Can Catch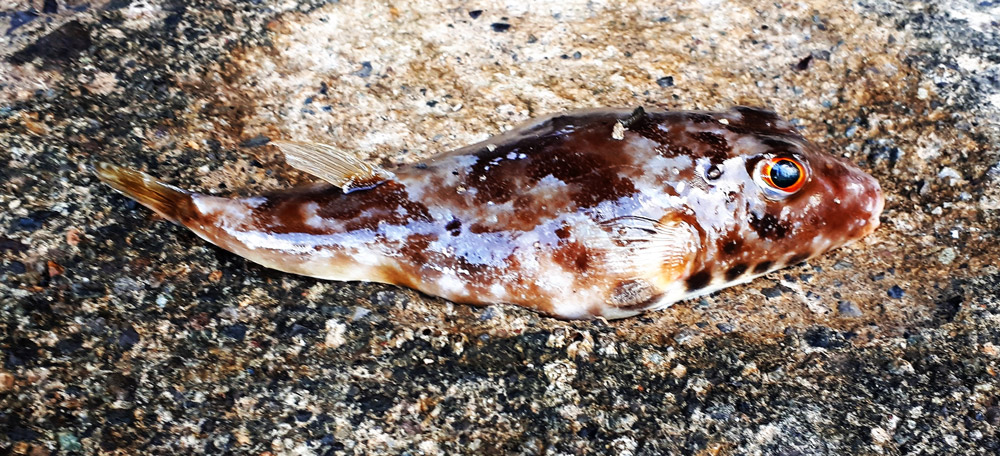 Some of the most dangerous fish species in the world include the venomous stonefish, lionfish, and various species of catfish, as well as the electric eel, pufferfish, and even the seemingly innocuous cone snail. The risks associated with each of these fish are diverse, ranging from painful or even lethal stings, bites, or electrocution, to the ingestion of toxins that can prove deadly. The dangers are not limited to the angler alone; mishandling these fish can also result in severe harm or death for the fish themselves.
Safety First: The Significance of Proper Precautions
The perils associated with catching and handling dangerous fish cannot be overstated. While the thrill of reeling in a potentially hazardous catch may be alluring to some anglers, the consequences of not taking adequate precautions can be disastrous, leading to severe injury or even fatality. In addition, irresponsible fishing practices can also have a negative impact on the fish and their surrounding ecosystems. By prioritizing safety when catching and handling risky fish, anglers can reduce the risks they face while also promoting sustainable and responsible fishing practices that minimize harm to the fish and their environment.
Embarking on a Perilous Adventure: The Ultimate Guide's Mission
The main aim of this article is to provide you with a thorough guide that will enable you to safely catch and handle dangerous fish. We will cover essential equipment, preparation, and techniques, as well as safety measures and first-aid procedures in case of emergencies. By following the recommendations outlined in this guide, you can indulge in the excitement and challenge of catching dangerous fish while mitigating the risks involved, ensuring a thrilling yet secure angling experience for both you and the fish you catch.
Top 6 of the World's Most Dangerous Fish for Anglers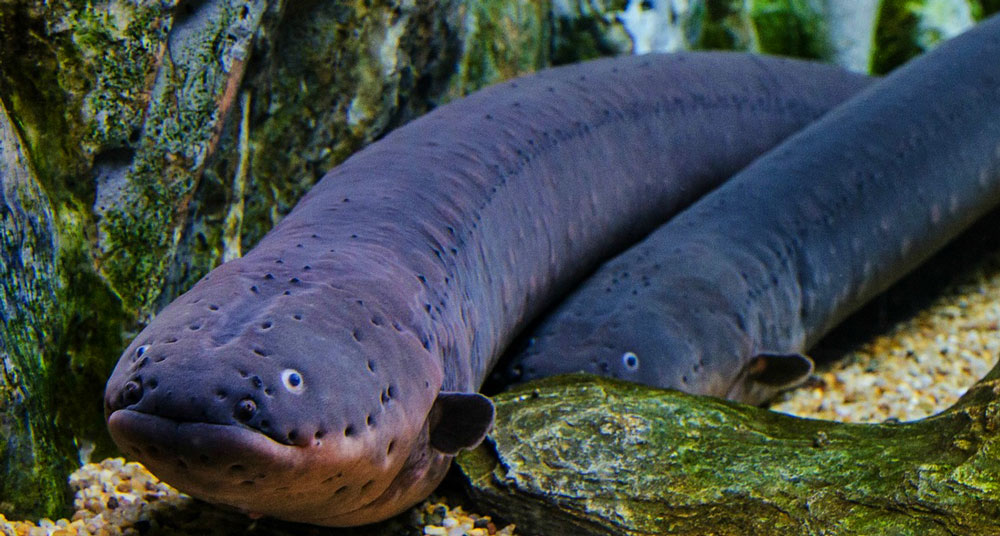 Some of the most dangerous fish for fishermen:
| Fish | Description and Danger |
| --- | --- |
| Stonefish (Synanceia) | Stonefish are venomous and well-camouflaged, making them a significant threat to fishermen. Their spines contain a potent neurotoxin that can cause severe pain and even death. To avoid stonefish, be cautious when wading in shallow waters or handling nets and lines. |
| Electric Eel (Electrophorus electricus) | Electric eels generate powerful electric shocks, which they use to stun prey and deter predators. Fishermen can be shocked if they accidentally come into contact with these fish, especially if they're handling them or have caught them in their nets. Exercise caution when fishing in areas where electric eels are known to inhabit. |
| Barracuda (Sphyraena) | Barracudas are known for their strong jaws, sharp teeth, and aggressive behavior. They have been known to mistake shiny objects like fishing lures for prey, leading to attacks on fishermen. While their bites are usually not fatal, they can cause severe injury. To reduce the risk of barracuda attacks, avoid wearing shiny objects and be cautious when handling fish in barracuda-infested waters. |
| Tiger Shark (Galeocerdo cuvier) | While not a fish, tiger sharks pose a considerable risk to fishermen due to their size, strength, and aggressive nature. These predators have been known to bite boats, attack fishermen in the water, or steal fish from lines. To minimize the risk of a shark encounter, avoid fishing in areas where sharks are common, especially during their feeding times (dawn and dusk). |
| Pufferfish (Tetraodontidae) | Pufferfish are notorious for the potent toxin (tetrodotoxin) found in their skin, muscle tissue, and internal organs. Accidental ingestion or improper handling can lead to poisoning, which can be fatal. Fishermen should handle these fish with care and avoid consuming them unless prepared by a skilled chef. |
| Piranha (Serrasalmus, Pygocentrus) | Piranhas are known for their sharp teeth and aggressive feeding behavior. Although attacks on humans are rare, they can occur, particularly when the fish are stressed or food is scarce. Fishermen should be cautious when fishing or wading in waters inhabited by piranhas, as accidental contact or handling can result in severe bites. |
While these are some of the most dangerous fish species for fishermen, it is important to always exercise caution and follow local guidelines when fishing, as many other hazards, exist in the aquatic environment.🎥
Danger From Marine Fish
Pricking perils: how to fish spines can cause a world of pain
The deadly dinner: unraveling the mystery of poisonous marine fish
Shocking encounters: electrifying tales from the depths of the ocean
Feeling the burn: the surprising stinging power of venomous fish
In the jaws of danger: terrifying marine fish bites you won't believe
Tail-needle terror: when marine fish turn defense into offense
| Danger Type | Explanation |
| --- | --- |
| Pricking | Some marine fish have sharp spines on their fins or bodies, which can prick or stab a person upon contact, causing pain and potential infection. Examples include lionfish and surgeonfish. |
| Poisonous in taste | Certain marine fish contain toxins in their flesh or organs, causing food poisoning if consumed. These toxins can be tetrodotoxin (in pufferfish) or ciguatera (in reef fish). Careful preparation and cooking can reduce, but not always eliminate, the risk. |
| Electric shock | Some fish can generate electric shocks to stun prey or deter predators. Examples include electric rays and electric eels. If a person comes into contact with these fish, they may experience muscle pain, numbness, or difficulty breathing. |
| Burning sensation | Fish like the stinging catfish possess venomous glands that can cause burning or stinging sensations when touched. The pain can last for hours or days, and the venom may cause swelling, redness, or blisters. |
| Biting | Many marine fish have sharp teeth and strong jaws that can cause painful bites, leaving puncture wounds, lacerations, or even removing chunks of flesh. Examples include sharks, barracudas, and moray eels. Medical attention may be required for severe bites. |
| Piercing with tail needle | Some marine fish have long, sharp, venomous barbs or spines on their tails, which they use for defense. Examples include stingrays and some species of catfish. These tail needles can pierce human skin, causing intense pain, swelling, and possible infection or allergic reactions. |
Necessary Equipment for Safe Fishing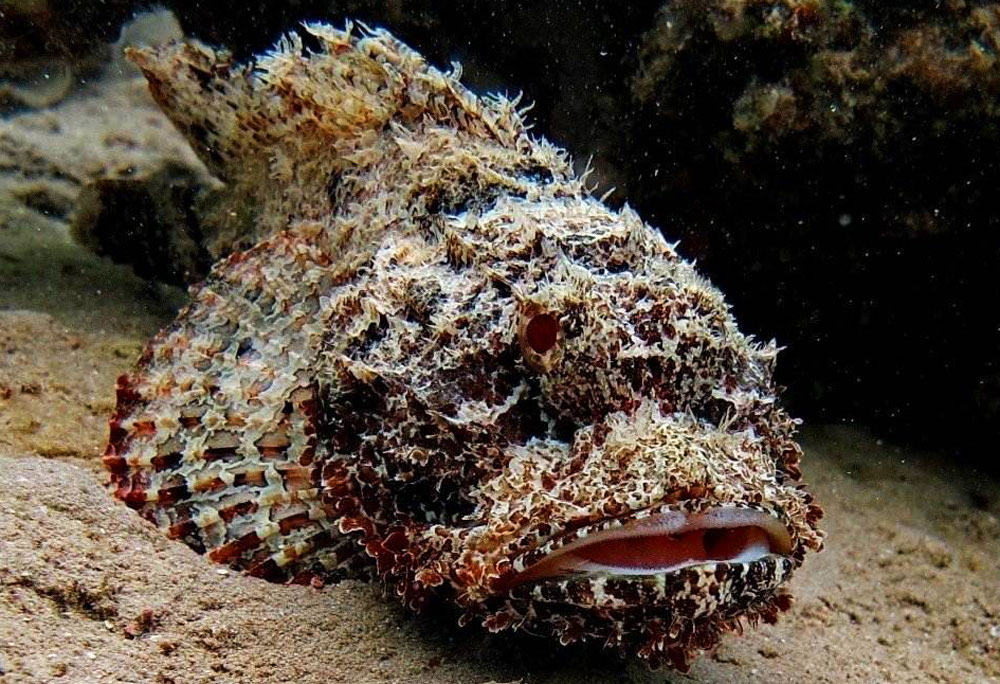 To ensure the safety of both anglers and fish, it is crucial to have the right equipment when attempting to catch dangerous fish. Being properly equipped will not only minimize the risks associated with handling hazardous fish but also ensure the best possible outcome for the fish themselves.
Gear Up: Choosing the Right Tackle for Dangerous Fish
Heavy-duty rods and reels: The strength and durability of your fishing rod and reel are of paramount importance when targeting dangerous fish. A heavy-duty rod and reel combo will enable you to withstand the powerful strikes and runs that these fish can exhibit, allowing you to safely and efficiently bring them in without compromising your safety or the well-being of the fish.
Strong fishing lines: Selecting the appropriate fishing line for the targeted species is crucial for ensuring its durability during the catch. Braided lines or high-test monofilament lines are often the best choices when dealing with dangerous fish, as they offer excellent strength and abrasion resistance, which reduces the chances of breakage during a tough battle.
Specialized hooks and lures: When targeting risky fish, it is essential to use hooks and lures specifically designed for the species in question. This might include circle hooks that minimize the risk of deep hooking or lures with built-in safety features such as barbless hooks that facilitate easy release without causing significant harm to the fish.
Suit Up: Donning Personal Protective Equipment (PPE) for Success
🆘Gloves for handling fish: Wearing gloves is essential when handling dangerous fish. Thick, puncture-resistant gloves will protect your hands from sharp spines, teeth, and venomous stings, while also providing you with a better grip on the fish, minimizing the risk of accidental injuries.
🆘Protective eyewear: Wearing safety glasses or goggles is highly recommended when fishing for dangerous species. Protective eyewear can shield your eyes from splashing water, fish slime, or any accidental contact with venomous spines or sharp teeth.
🆘Sturdy, non-slip footwear: Appropriate footwear is essential for maintaining stability and traction on wet, slippery surfaces. Sturdy, non-slip shoes or boots will help you avoid accidents that could result in injuries to yourself or the fish.
Stay Prepared: First-Aid Kits and Emergency Tools for Unexpected Situations
👽Antivenom or sting relief solutions: When fishing for dangerous species, it's crucial to have antivenom or sting relief solutions on hand in case of accidental envenomation. These treatments can help alleviate pain, reduce swelling, and in some cases, prevent more severe reactions from venomous stings.
👽Basic first-aid items: A well-stocked first-aid kit is an essential item to have with you when fishing for dangerous species. Your kit should include items such as adhesive bandages, antiseptic wipes, gauze, tweezers, and pain relievers to address any minor injuries that may occur during your angling adventure.
👽Communication devise for emergencies: In the event of an emergency, it is vital to have a reliable means of communication. A fully charged mobile phone, satellite phone, or even a VHF marine radio can be a lifesaver if you need to call for help when fishing in remote areas or when dealing with potentially life-threatening situations.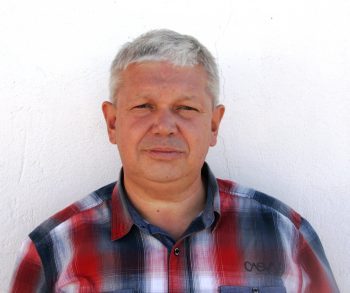 Sergio Smirnoff
Professional fisherman with 40+ years of experience.
Fishing and the ocean is a passion of my life. I am passionate about all kinds of sea fishing: fishing from the shore (spinning, float, baitcasting), from a boat, and spearfishing day and night.
I live in Tenerife (Canary Islands) for the last 10+ years and share my daily fishing experiences on my website. Many years of personal experience as a fisherman and the vast experience of my friends allow me to write professionally on any fishing topics (from choosing a flashlight and equipment to deep-sea fishing).
All of my advice is based on practical real-world experience and will be useful to both novice anglers and professionals.
Read more
about the author.
Affiliate Disclosure: FishReeler.com sometimes gets paid for listings, through sponsors or affiliate programs like Amazon, Ebay, Cabelas, Bass Pro Shop, Shimano, Daiwa, Rapala, Renn, Okuma, KastKing, etс. Clicking a link helps keep FishReeler.com free, at no extra cost to you!
About the author: Each article is verified by the fishing expert Sergio Smirnoff. The articles are written by professional and amateur fishermen with 20+ years of fishing experience.
Note: The views and opinions expressed in this article are those of the authors and do not necessarily reflect the official policy or position of any agency. The articles are for informational purposes only, share your opinions in the comments and join the fishing discussions, let's share our fishing experiences together!