This is not an encyclopedia of the fishes of America. These are fish you can actually hunt with a fishing rod. All you need is a license and knowledge of fishing. The excitement and emotion of catching these fish is guaranteed.
Let's Go Fishing in the USA
America is a country of endless possibilities, including for fishermen. There are almost endless fishing spots in the United States. Fishing areas extend over more than 10 million square kilometers of land. Alaska, Montana, Idaho, Wyoming, Florida, California, and many other lakes in the northeast are especially suitable. Here you will find detailed information on fishing opportunities in the United States, what types of fish can be caught in America, and the required permits.
Americans are crazy about fishing. No wonder there are about 46 million fishermen in the United States. For many, this is more than just a welcome activity. Fishing is a special challenge for American anglers, where the main thing is to be the best.
Americans love the competitive spirit and organize fishing events such as the famous Bass Masters. To hunt the largest black bass every year, anglers first have to go through countless preliminary decisions. Only the most resilient have a chance to win, which earns them millions of dollars in prizes and succulent sponsorship deals.
Keep reading my article to find out more about fishing in this country!
Top 6 Types Of Fish Commonly Caught in America
In this section, I will tell you about 6 types of fish that you can most often catch in America. Let's find out more about them.
Sunfish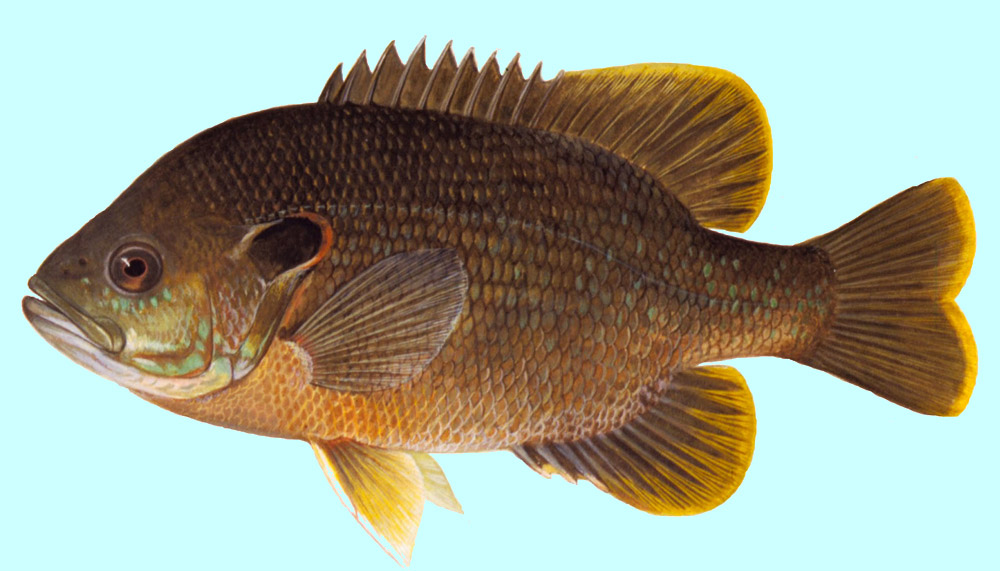 This species belongs to the Centrarchidae family. Sunfish is a North American freshwater fish. This fish responds well to bait so you will not have any difficulties when fishing. You can even do this with your children. This fish can be small or large. Its size varies from 2.5 centimeters to 80 centimeters.
This species prefers warm and shallow water, clear and with dense vegetation. These can be small lakes, bays of large lakes, ponds, rivers with a slight current. It feeds mainly on aquatic insects, small fry, worms, and mollusks. It can feed both from the surface, from the bottom, and in the water column.
Crappie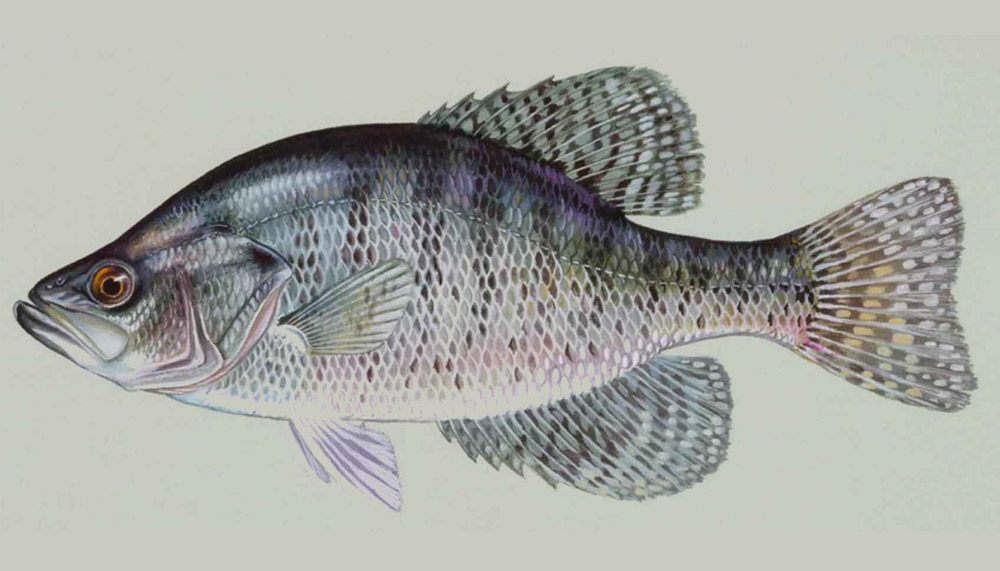 This species also belongs to the Centrarchidae family. From my own experience, I can say that this is one of the most delicious freshwater fish. You can catch this fish in temperate waters from spring to early summer. For this fish, I recommend using small jigs as well as minnows.
Walleye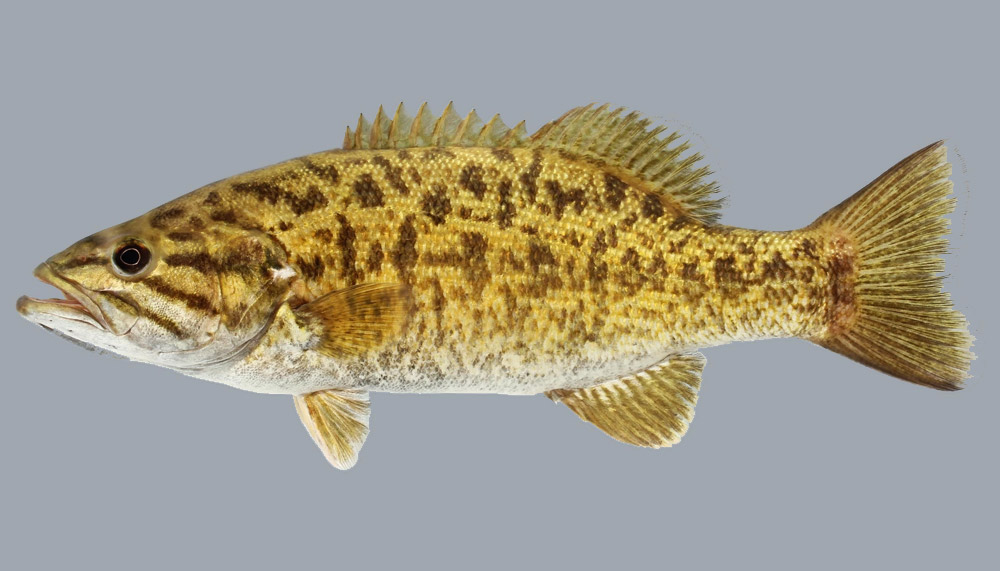 Walleye is a species of fish from the genus Zander of the Perch family. The peculiarity of Walleye is that with age, his body becomes more compressed from the sides. The side color can range from olive-brown to golden brown and even yellow. This fish is also distinguished by sharp eyesight.
She sees perfectly even in poor lighting conditions. Because of this feature, the best time to fish is dawn, as well as twilight and cloudy days. If you have never caught this fish, then it is better to start doing it in spring or autumn. It is during this period that the fish are most active and willingly bite your bait. But already in the summer, the fish are becoming pickier and fishing will be more intense.
Northern Pike

It is a fairly large fish with an average length of 24-30 inches. The body color of a pike is highly dependent on its habitat. The back is dark, closer to black. The sides are much lighter in color with small spots of olive color. A pike living at depth has a darker body color than a fish living in shallow water. The northern pike lives in the waters of northern Europe, Asia, and America.
Bass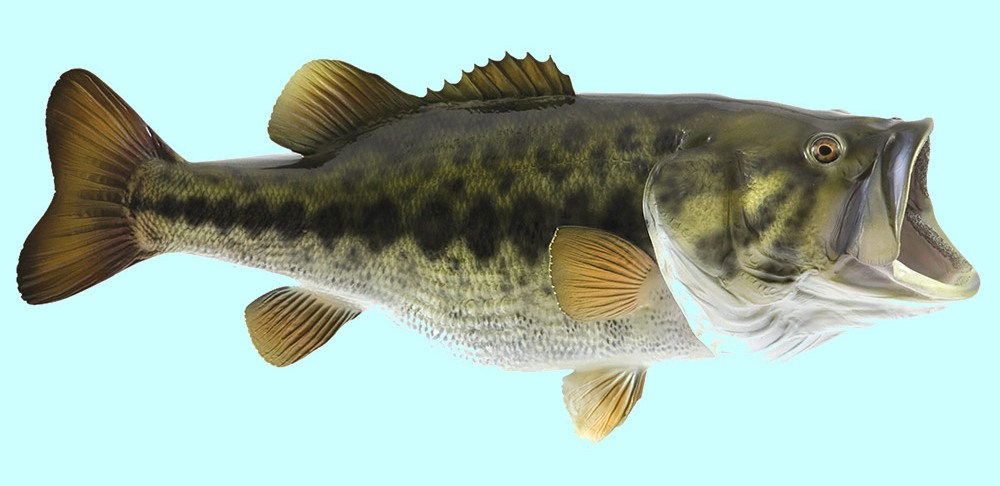 It is one of the most popular fish species in North America. The predator gets along well in freshwater lakes and rivers. Bass chooses places with clear water and little current. The predator finds its food in benthic vegetation. It feeds on small fish and larvae of various insects. Adults eat mollusks, crayfish, frogs, and snakes.
The largest fish can eat small alligators and birds, as well as rodents that are in the water. The fish has an elongated and compressed body on both sides, which tapers closer to the tail. The sides have a greenish tint with dark spots, from which a horizontal stripe is formed, which has not ideally even outlines. The fin, which is located on the back, is divided by a deep groove into two parts equal in length, and a small depression is visible on the caudal.
Catfish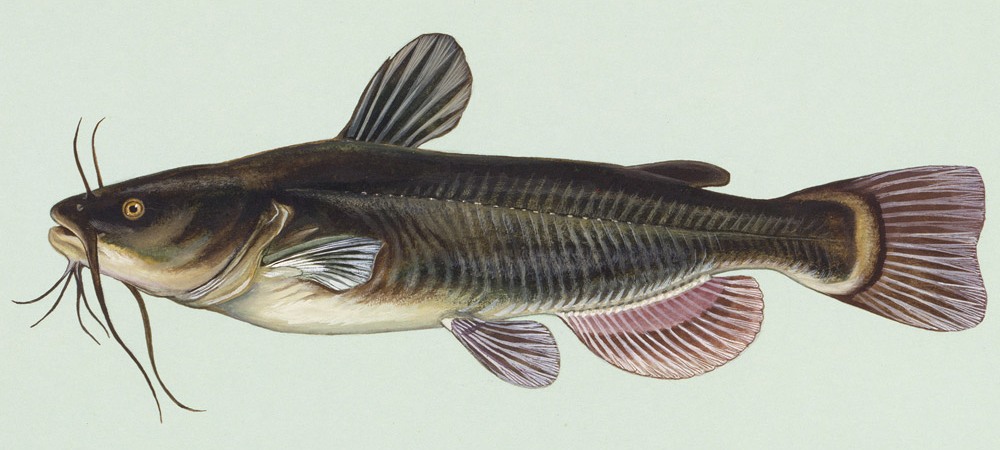 Catfish are large predator that lives in freshwater reservoirs. Its weight can reach 400 kg, and its length is 3 meters. The color of the fish is brown with brownish-green blotches. The abdomen is white. The tone depends on the habitat and can vary from yellow to black, sometimes albinos are found. The inhabitant has no adipose fin, and the tail fin is rather short.
The body of an individual is covered with mucus and does not have scales. A distinctive characteristic of the appearance is a huge mouth, from which two large mustaches extend, on the chin, there are 2 more pairs, shorter ones. The tail is not typical for fish, it is long and slightly flattened from the sides. Catfish lives during their entire existence in one place, except for the spawning period. He selects deep holes close to riverbeds and reservoirs. This species feeds on crayfish, mollusks, frogs, birds floating on the water, small animals that cross the reservoir. Catfish do not disdain meat from dead animals.
Fishing On The Alligator Gar

Alligator gar hunting has been and remains a very special freshwater fishing experience in the United States. The legendary animal is one of the last primitive giants on earth. You can find this species in Texas. Large specimens weigh up to 300 pounds. In any case, catching a 100-kilogram animal is almost normal. With this size, hunting the alligator gar is an unforgettable adventure.
Since the primitive giants have disappeared from many bodies of water over the past few decades, measures are repeatedly taken on numerous rivers in the southeast of the country to increase the population of this species. The alligator gar is usually used for fishing with floats and bait. A particularly bite-resistant fishing line is used, which cannot be separated as quickly by the sharp teeth of the fish as razor-sharp.
American eel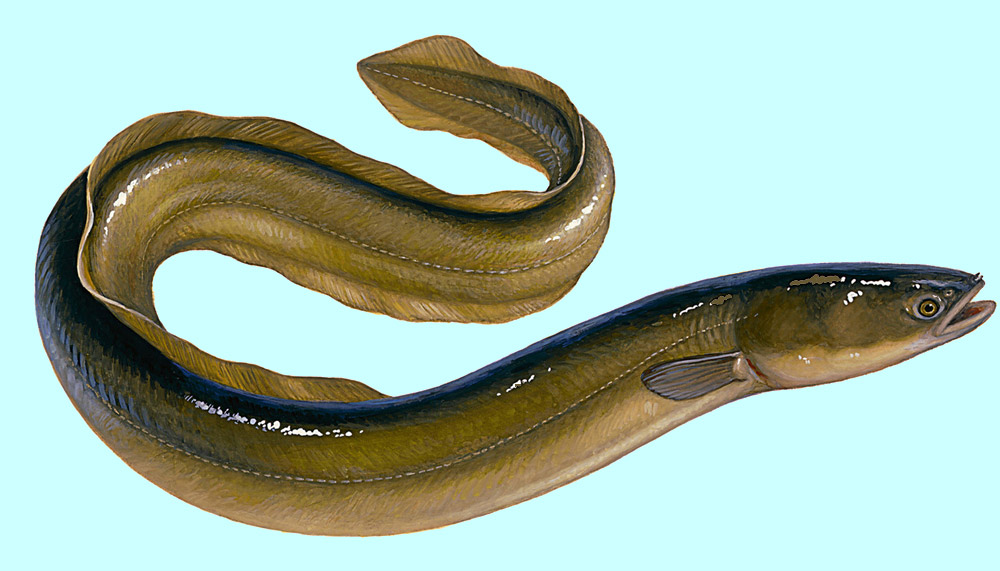 American eel lives in the continental waters of the western side of the Atlantic Ocean. Nocturnal predator, feeding on the bottom. The diet varies depending on the geography of the range, the season, and the age of the fish. Eel is nocturnal. During the day, it hides in crevices or other shelters. It spawns in the Sargasso Sea and grows and matures in freshwater. The body of the fish is long, flexible, snake-like.
The head is small, the eyes are large. The lower jaw protrudes slightly forward, the lips are thick. The mouth is large with sharp teeth located on the jaws and palate, the tongue is absent. The mustache is missing. The pelvic fins are absent. The body is covered with a thick layer of mucus, so it is extremely difficult to hold the eel with bare hands.
Large individuals can bite. It can breathe through the skin, so it can live for several hours without water. The American eel lives in deep (up to 460 m) freshwater bodies such as lakes and reservoirs, large rivers with silt bottom and strong currents, in coastal sea waters. The fish eats aquatic insects and their larvae, small crustaceans and bivalve mollusks, live and dead fish, worms, and frogs. If the eel is very hungry, it can attack even juveniles of its own kind.
Sea Fishing On The US East Coast
The US East Coast is ideal for deep-sea fishing. With a boat, he goes to the Gulf of Mexico. There are many species of fish such as sharks, perches, or large marine groupers. Barracuda, mackerel, and tarpon have also been hooked on multiple occasions in the Gulf of Mexico. Fishing is carried out at the bottom or with a turn signal close to the surface.
If you don't want to go too far in the Gulf of Mexico, the legendary Florida Keys are for you. Coastal fishing is a popular sport here. Small and large passages between islands off the coast of Florida are especially lucrative for fishing. These passages are called inlets. The waters behind them are home to large perches and sea bream. They can be caught from numerous bridges and even from land. One of the islands, Islamorada, attracts so many anglers that it is considered the world capital of sport fishing.
Sea fishing On The West Coast Of The USA
The west coast of the United States is also known worldwide for its abundance of fish. Yellowfin tuna is a popular target fish. Fishermen chase him on guided fishing tours in large boats. They can accommodate up to 20 people and are equipped with the latest technology.
The captain tracks down tuna with a sonar. Then he lays out a chum line that attracts the fish and pushes them towards the anglers. The largest specimens weigh up to 215 pounds. Tuna weighing around 100 pounds is also not uncommon. The best time for yellowfin tuna is spring. Albacore can also be caught during this period. The season for bluefin tuna begins in summer. The best time to catch wahoo is autumn and winter.
Freshwater Fishing In The USA
Perhaps the most famous freshwater fishing spots in the United States are the five Great Lakes in the north of the country: Lake Erie, Lake Huron, Lake Michigan, Lake Superior, and Lake Ontario. In the largest connected freshwater lakes on earth, it is not only the famous black perch that is caught.
Professional and amateur anglers regularly catch salmon, American zander, burbot, and brown trout here. Often, a carp or a Ceylon snakehead is pulled out of the water. In huge freshwater lakes, you can even catch a rather rare catfish, which can grow up to a meter.
USA Fishing Permit
Anyone who wants to fish in the US must have a fishing license. You must have it before you go on your first fishing trip. Such a license is required in every state in the United States. But don't be alarmed. The license is quite easy to obtain and it costs relatively little money.
It doesn't matter if you fish on land or from a boat, you must have a license. All the money received from the sale of licenses goes to preservation and restoration. You can find out directly what the money received from the purchase of your license is spent on in the US Fish & Wildlife Service.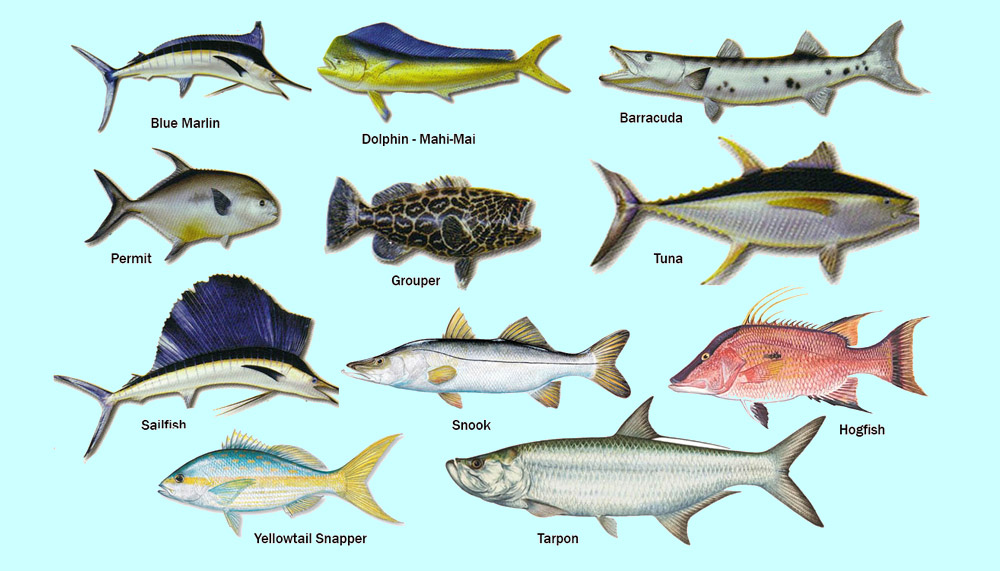 FQA
Conclusion
Fishing is a really popular sport in the United States. Fishing in America is very diverse. Different fish are found in different parts of the country. Therefore, anglers have a wide choice where they can apply all their knowledge and get an unforgettable experience.
There are a lot of places in the USA where you can go fishing and relax at the same time, there are such places in literally every state. I hope that through this article you have learned more about what kind of fish can be found in the waters of America, as well as learned more about how to get a fishing permit. Have a nice fishing!
Tags: #types of fish commonly caught / #fish species / #freshwater fish of america / #explore fish species / #how to choose a hook for saltwater fishing / #freshwater game fish species / #top ten fish to catch in north america / #types of fishing in the usa / #most popular gamefish in america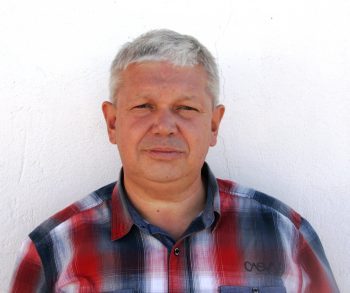 Sergio Smirnoff
Professional fisherman with 40+ years of experience.
Fishing and the ocean is a passion of my life. I am passionate about all kinds of sea fishing: fishing from the shore (spinning, float, baitcasting), from a boat, and spearfishing day and night.
I live in Tenerife (Canary Islands) for the last 10+ years and share my daily fishing experiences on my website. Many years of personal experience as a fisherman and the vast experience of my friends allow me to write professionally on any fishing topics (from choosing a flashlight and equipment to deep-sea fishing).
All of my advice is based on practical real-world experience and will be useful to both novice anglers and professionals.
Read more
about the author.
Affiliate Disclosure: FishReeler.com sometimes gets paid for listings, through sponsors or affiliate programs like Amazon, Ebay, Cabelas, Bass Pro Shop, Shimano, Daiwa, Rapala, Renn, Okuma, KastKing, etс. Clicking a link helps keep FishReeler.com free, at no extra cost to you!
About the author: Each article is verified by the fishing expert Sergio Smirnoff. The articles are written by professional and amateur fishermen with 20+ years of fishing experience.
Note: The views and opinions expressed in this article are those of the authors and do not necessarily reflect the official policy or position of any agency. The articles are for informational purposes only, share your opinions in the comments and join the fishing discussions, let's share our fishing experiences together!