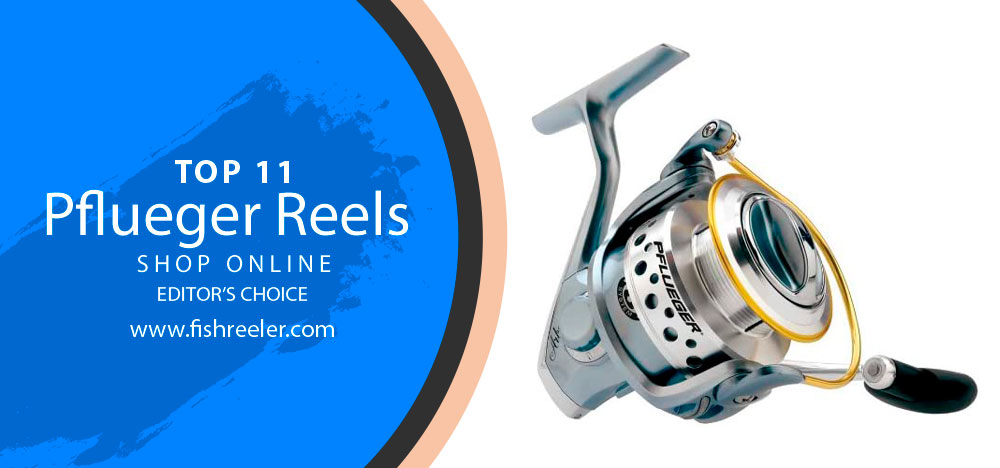 Pflueger Reels: Masterfully Crafted for the Modern Angler 🎣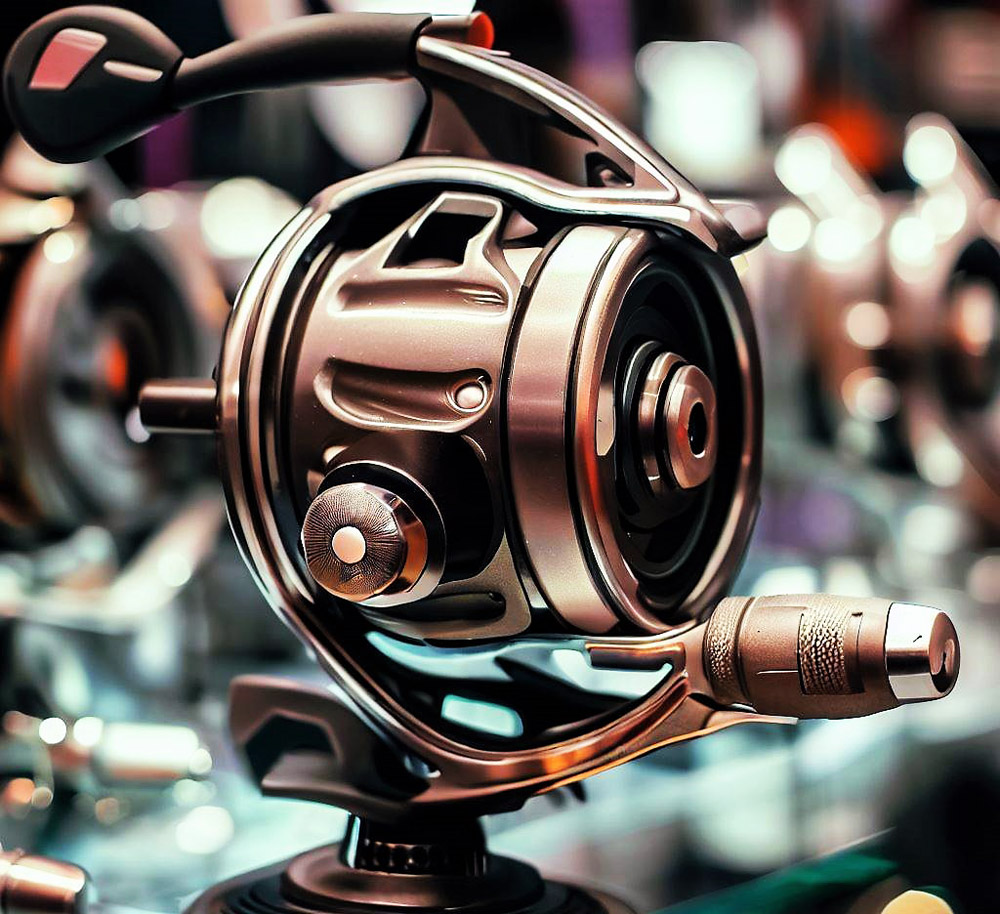 We continue to explore the list of fishing brands and today we will find out how another popular American brand, Pflueger, can please us. Also, in this article, we'll take a look at the top 11 reels from this company and select the best in each category.
A Glance Back: The Early Days of Pflueger
In the annals of fishing gear, few names command as much respect as Pflueger. Founded in 1881 by Earnest A. Pflueger, this Akron, Ohio-based company began its journey by selling fishing hooks crafted from the highest quality materials.🔗 Soon, Pflueger's exceptional hooks caught the attention of fishermen far and wide, inspiring the company to broaden its horizons and step into the realm of fishing reels. Over the decades, Pflueger has steadily evolved, leaving a significant footprint on the fishing industry. 🏞️
The Ripple Effect: Pflueger's Impact on the Fishing Industry
Over the years, Pflueger's contribution to the fishing industry has been nothing short of revolutionary. 🌐 Their relentless pursuit of perfection, coupled with a dedication to practical and user-friendly designs, has earned them a trusted place in the hearts of countless fishing enthusiasts. The company's ingenious reel designs—defined by their robust quality, superior performance, and affordability—have not only redefined expectations but have also set a benchmark for other industry players to aspire to. 🎖️ From the world-renowned President Spinning Reel to the innovative Supreme XT, Pflueger reels have consistently proven to be a reliable partner for both novice and seasoned anglers. 🐟
Hook, Line, and Thinker: The Purpose of this Article
This article aims to cast a wide net and reel in every bit of information you might need about Pflueger reels. 📘 From the brand's rich history and remarkable evolution to a detailed review of its top-notch reels and their impact on the fishing community, we leave no stone unturned. So whether you're a fishing pro looking to upgrade your gear or a beginner making your first foray into the angling world, this in-depth exploration of Pflueger's masterfully crafted reels is sure to pique your interest. Let's embark on this fascinating voyage together! 🚀
🌱 History and Evolution of Pflueger Reels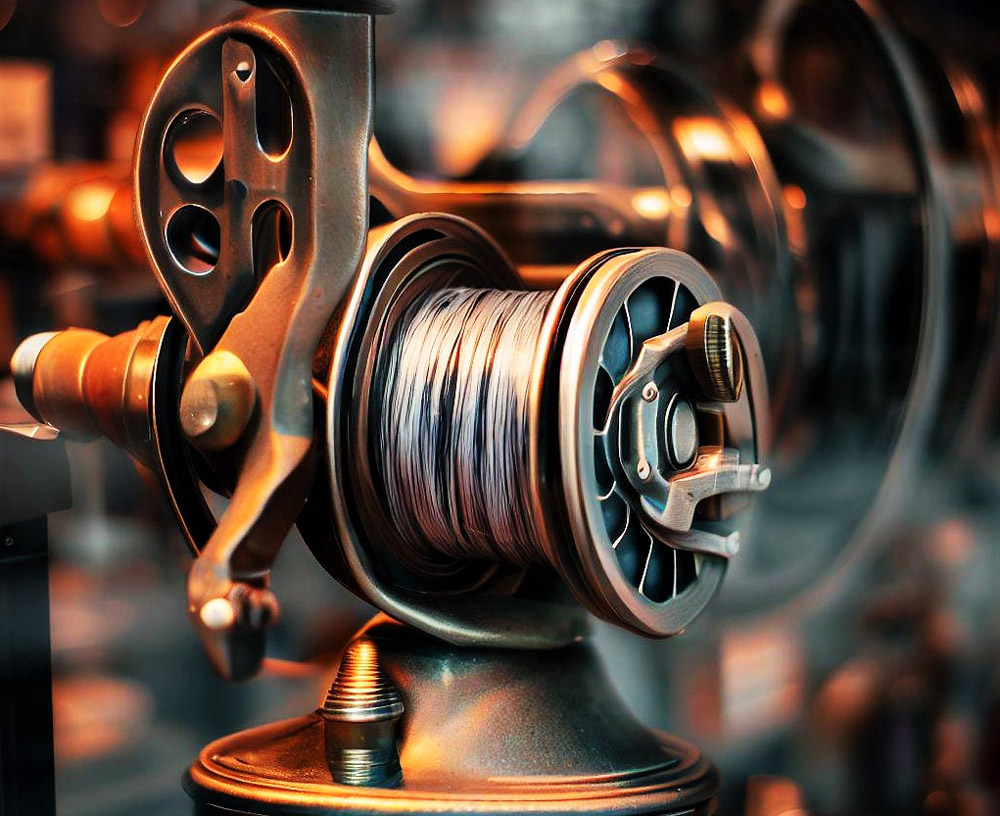 The Genesis: Pflueger Reels in their Infancy
In the heart of Akron, Ohio, Pflueger's journey began as a small enterprise selling high-quality fishing hooks in 1881. But it didn't take long for founder Earnest A. Pflueger to realize there was more to fishing than just hooks. Recognizing the need for durable and reliable reels in the fishing market, Pflueger expanded its product lineup and, in the early 20th century, introduced its first fishing reel. 🎉 The initial models were well-received by the angling community, setting a solid foundation for Pflueger's future. 🏰
Sailing Through Time: Pflueger's Key Milestones
Pflueger has traversed a long and exciting path since its humble beginnings. Let's cast a line into the key events that shaped Pflueger's journey:
1916: Introduction of the 'Neverfail' model, Pflueger's first commercial reel, was a game-changer.
1923: Launch of the 'Supreme,' Pflueger's first baitcasting reel, marked a major milestone.
1954: The introduction of 'Akron' and 'Summit,' Pflueger's first-level wind baitcasting reels, further fortified their market presence.
1976: Pflueger's centennial was celebrated with the release of the 'Medalist Fly Reel,' which quickly became a classic.
2002: The introduction of the 'President Spinning Reel' set a new standard in the industry.
2016: 'Supreme XT' model, Pflueger's most advanced reel to date, took the fishing world by storm. 🚀
A Roll Call of Classics: Pflueger's Notable Models and Series
Here's an introduction to some of the star performers in Pflueger's reel portfolio that have left a mark on the fishing landscape:
The Pflueger 'President Spinning Reel': With its 10-bearing system and durable construction, the President quickly became a favorite among anglers for its smooth performance and affordability. 🏅
The 'Supreme XT': As Pflueger's top-tier spinning reel, the Supreme XT is a marvel of modern reel technology, featuring a magnesium body, carbon handle, and sealed drag system for unparalleled performance. 🏆
The 'Patriarch XT': One of Pflueger's lightest and most sensitive spinning reels, the Patriarch XT is a dream for any angler who values a balance of weight and performance. 💫
These models, among many others, testify to Pflueger's continued innovation and dedication to crafting reels that cater to every angler's needs, irrespective of their experience level. 🎣
🔍 Detailed Analysis of Pflueger Reels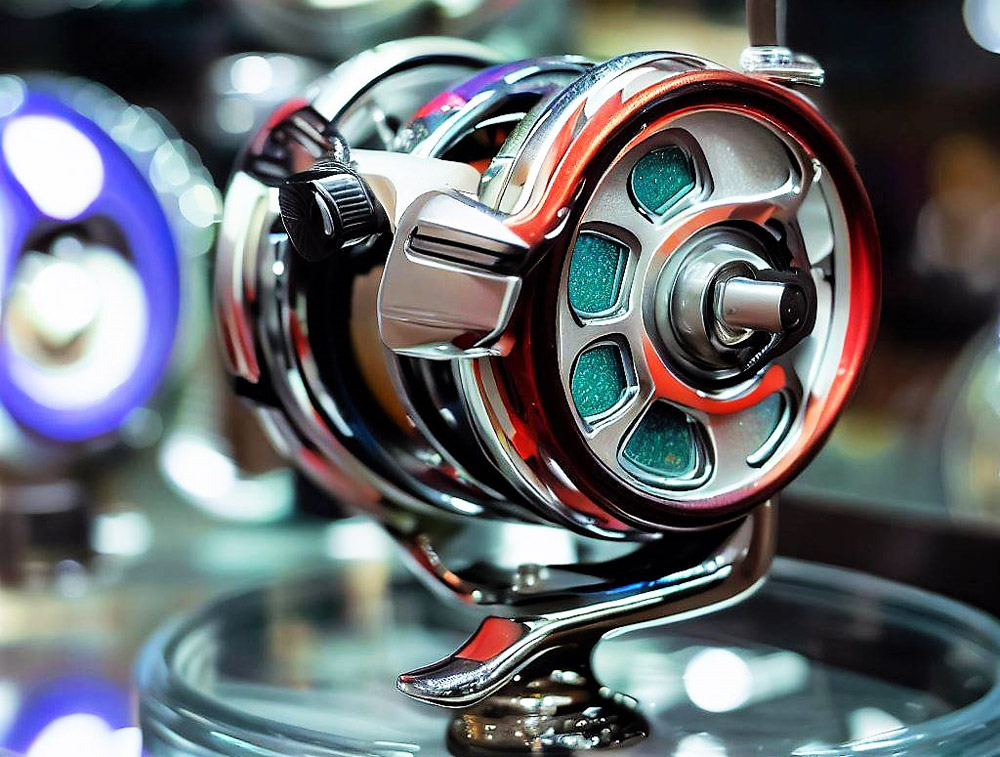 A Closer Look at Pflueger's Reel Designs
When it comes to fishing gear, Pflueger reels stand out in the crowd, and here's why:
Material Quality: Pflueger reels are crafted from premium-grade materials that ensure durability and longevity. For instance, models like the Supreme XT feature a lightweight magnesium body and rotor, a braid-ready aluminum spool, and a carbon handle. The use of such high-quality materials guarantees that Pflueger reels can withstand even the toughest of fishing conditions. 💪
Ergonomics and User Experience: Pflueger reels are meticulously designed for optimal comfort and ease of use. Be it the smooth, 10-bearing system of the President Spinning Reel or the feather-light feel of the Patriarch XT, Pflueger prioritizes user experience. The ergonomic designs not only provide comfortable grips but also minimize fatigue during extended fishing sessions. 🎣
Durability and Performance: With Pflueger, you're investing in performance and durability. Whether it's the sealed drag system in the Supreme XT that prevents water and dirt intrusion or the robust construction of the President Spinning Reel, these reels are designed to last. Pflueger reels deliver consistent performance, enabling you to reel in your best catch yet! 🐠
Unraveling the Pflueger Masterpieces
Now, let's dive deeper into some of Pflueger's most popular models:
Features and Specifications: Each Pflueger reel model boasts an array of features. For example, the President Spinning Reel offers a 10-bearing system for smooth casting and reeling, while the Supreme XT includes a sealed carbon drag system for increased durability. The Patriarch XT, on the other hand, flaunts a feather-light design and top-tier sensitivity for precision fishing. 🏆
Suitable Use Cases: Pflueger reels cater to a wide range of angling scenarios. Whether you're into freshwater fishing, prefer the challenge of saltwater, or need heavy-duty equipment for larger species, Pflueger has a reel for you. For example, the sturdy President is perfect for freshwater and light saltwater fishing, while the Supreme XT, with its robust build, is ideal for heavy-duty angling. 🎣
User Reviews and Feedback: Pflueger reels consistently garner positive reviews from users worldwide. Anglers appreciate the smooth performance, high-quality materials, and value for money these reels provide. The wide range of options also means that there's a Pflueger reel for every kind of angler, from beginners to seasoned pros, further enhancing their popularity in the angling community. 👥
🎦Video YouTube: Pflueger President Spinning Reel: Must See Features!
The Ultimate Round-Up: Top 11 Pflueger Reels to Enhance Your Fishing Experience
Since the company overwhelmingly makes fishing reels, let's take a look at 11 of the best models from Pflueger. We have specially selected models of different classes and price ranges for you so that you can choose the best for yourself.
| Image | Product | Brand | Link |
| --- | --- | --- | --- |
| | Pflueger President Spincast Reel, Size 6U Fishing Reel, Right/Left Handle Position, Aluminum Spool, Dial Drag System | Pflueger | |
| | Pflueger President XT Low Profile Baitcast Reel, Size LP Fishing Reel, Right Handle Position, Aluminum Spool, Star Drag System | Pflueger | |
| | Pflueger SUPXTSP30X Supreme XT Spinning Fishing Reel | Pflueger | |
| | Pflueger Lady President Spinning Reels, Size 35 Fishing Reel, Right/Left Handle Position, Graphite Body and Rotor, Corrosion-Resistant, Aluminum Spool, Front Drag System | Pflueger | |
| | Pflueger Automatic Fly Reel, Size 44385 Fishing Reel, Right Handle Position, Corrosion-Resistant Aluminum Alloy Frame & Spool | Pflueger | |
| | Pflueger Patriarch XT Spinning Reel, Silver, Left/Right | Pflueger | |
| | Pflueger Arbor Spinning Reel | Pflueger | |
| | Pflueger Trion Spinning Reel, Size 30 Fishing Reel, Right/Left Handle Position, Graphite Body and Rotor, Corrosion-Resistant, Aluminum Spool, Front Drag System,Silver | Pflueger | |
| | Pflueger Medalist Fly Reels, Size 44322 Fishing Reel, Right/Left Handle Position, Corrosion-Resistant, Aluminum Spool, Click & Pawl System | Pflueger | |
| | Pflueger Trion 25x Spinning Reel TRI25X | Pflueger | |
| | Pflueger Trion Spincast Fishing Reel | Pflueger | |
1# Pflueger President Spincast Fishing Reel – Best Spincast Reel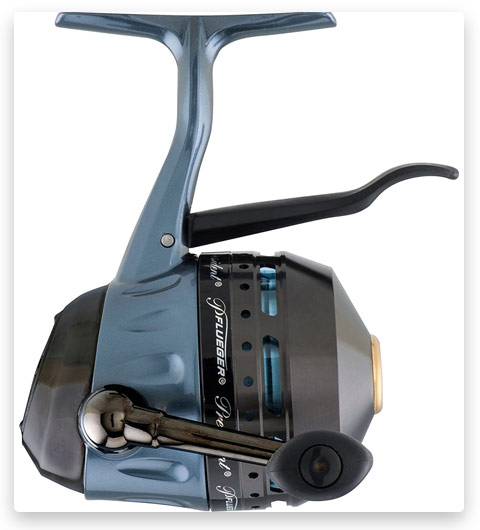 Let's start with the easiest and cheapest reels to use – spin cast. The best reel in this category is Pfluger President. Why is the reel so good? Unlike most spin-cast reels, which only come with one pin, the President offers 2 titanium pins. This is a great feature that will enhance the strength and durability of your reel.
The reel construction is made of lightweight but durable aluminum. The frame and cone are coated with corrosion-resistant material. The soft rubber knob provides a perfect grip on the durable aluminum handle. Besides the powerful spool applied drag, the reel is equipped with an instant anti-reverse function. The drag is quite smooth and powerful, it handles with a 6-7 pound bass without problems.
Also, 5 ball bearings inside provide additional smoothness and performance. This is a very nice addition because it's very rare to see more than 2-3 bearings in spin-cast reels. But there are also unpleasant things, but only one. The line the reel is supplied with is weak and of poor quality. Under heavy loads, it breaks and wears out rather quickly. Therefore, I recommend that you replace the included line with your own.
2# Pflueger President XT Low-Profile Reel – Best Baitcasting Reel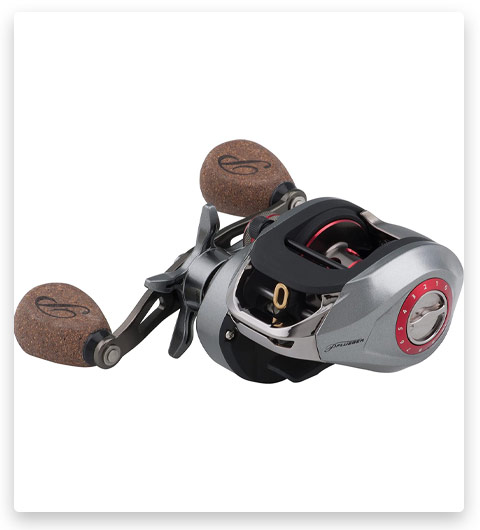 Another reel with the name President, but of a different type – baitcasting. The manufacturer provided the reel with a fairly good number of bearings – 9 pieces. Each one is corrosion-resistant, allowing you to fish even in seawater. The magnetic brakes are quite smooth and quiet, and the adjustment is very precise from a position 0 to 10. The handle is made of aluminum, has very pleasant to the touch cork knobs, but the body itself is made of rather cheap graphite.
But if you don't drop the reel, then the paint lasts quite a long time without scratches and chips. The reel works really well with a braided line and pulls out everything from half-inch minnows to 15-pound bass. There is no backlash, even when working with spoons that are difficult to adjust. Pulling out the reel at first feels a little harsh, unlike the more expensive models. But after properly adjusting the brakes, it goes like clockwork. Great reel for the money.
3# Pflueger Supreme XT Spinning Fishing Reel – Best Spinning Reel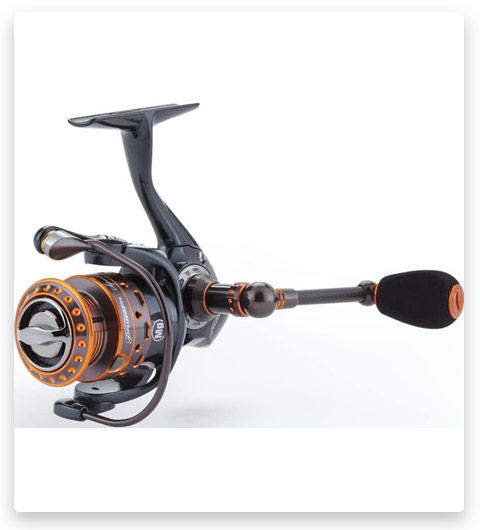 With baitcasting and spin cast we figured out, now spinning. I chose the Pflueger Supreme XT as the best spinning reel. The frame and rotor of the reel are made of magnesium, which is a very durable metal and extremely lightweight. Magnesium won't load your hands and will withstand fishing in any weather and water. The spool has a different material – double anodized aluminum. This is done for better performance and less reel weight. The reel is initially set to braided line with rubber lugs, so mono won't work very well here.
The carbon drag system is very high quality. It's sealed and lightweight, preventing water and dirt from getting inside. The system is strong and doesn't overheat under heavy loads. The handle is made of carbon fiber and is 20% lighter than aluminum. Generally, it works nicely, but it's quite difficult to adjust, especially if you're on ice fishing with gloves. The reel quickly switches to the left or right side. Another plus is that the reel makes a clicking sound when you open the bail and prepare for casting. And the cherry on top is 10 smooth stainless steel ball bearings that resist corrosion and ensure smooth operation.
4# Pflueger Lady President Spinning Fishing Reel – Best Spinning Reel For Women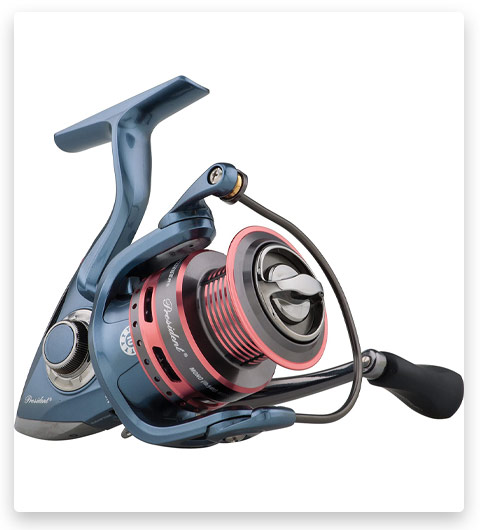 High performance at a great price! This fishing tool is the first in its class in specifications and performance, making the reel amazing. This reel is specially designed for ladies' small hands. Well-made and nice looking. It works for left-handed people as well as for right-handed. The reel allows the line to be wound directly onto the spool without twisting. Braking system made of stainless steel that provides constant smooth braking and corrosion resistance. For such a price you'll be impressed. Can be an awesome present for your girlfriend, wife, or sister, so you can enjoy fishing together.
5# Pflueger Automatic Fly Reel – Best Yo-Yo Fishing Reel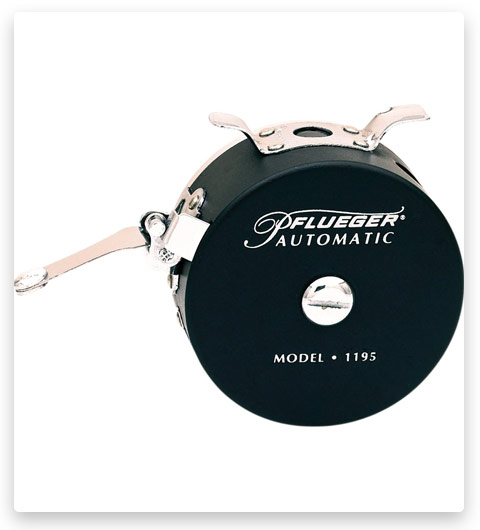 Many old-school anglers would snub this reel, but this reel really makes it easy to control the fly line. This model of the fly reel can be easily operated with one hand for use in boats or kayak where a free hand paddle or pole is required. It's heavier than many other reels but worth the bit of extra weight. Such a reel will be an excellent find for beginners. The reel is perfect for walking around a pond casting for medium-size fish. The reel has a trigger that lifts the line itself as soon as the fish bites the bait. This reel is durable and shows great performance.
6# Pflueger Patriarch XT Spinning Fishing Reel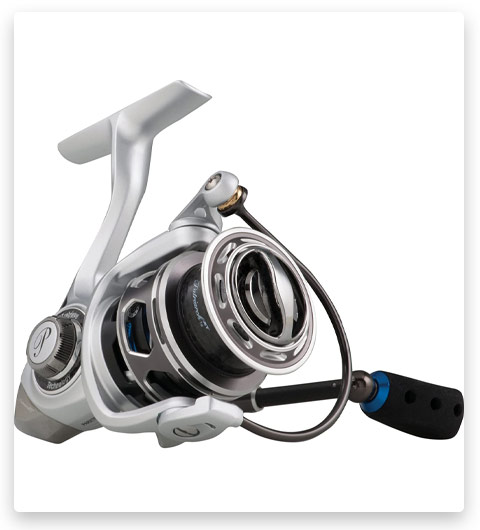 High-quality, lightweight, and great reel. The CNC double anodized aluminum spool works flawlessly with the anti-vibration titanium roller for long casts. It is reliable, long-lasting, and easy in use. The Patriarch suits professionals and for those who just started to go fishing. This model has innovative fancy designs and a wide range of unique features. If you would like to have a smooth and effortless fishing experience this reel is all that you need.
7# Pflueger Arbor Spinning Fishing Reel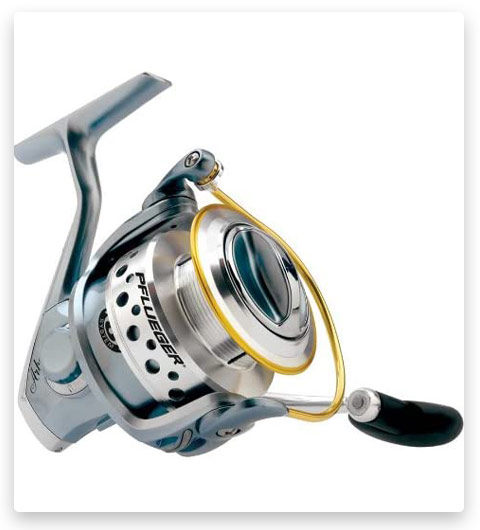 This is an impressively smooth reel for its price. Braids can be attached directly to the spool, eliminating the need to use the backing to reduce slippage. This fishing tool is powerful and durable, now it is unnecessary to exert significant efforts on the handle while pulling out the fish. It has 9 stainless steel ball bearings and a double anodized aluminum spool. Such design significantly extends the life of the reel without any backlash and eliminating the need for unscheduled maintenance of the mechanism. This model has many useful details such as a permanent anti-reverse bearing. With the Arbor spinning reel, your fishing experience will be pleasant. Such a reel will be a good addition to your fishing box.
8# Pflueger Trion Spinning Fishing Reel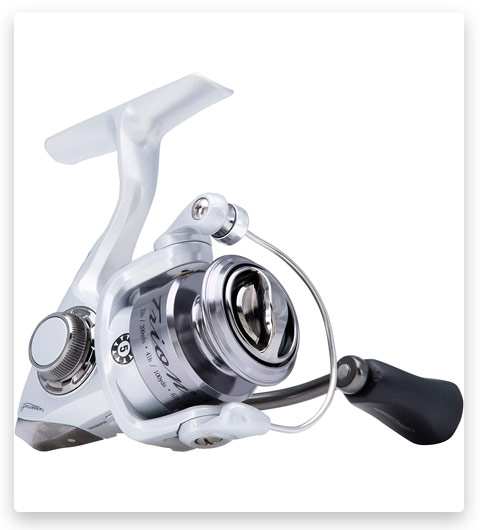 Another great little reel that has smooth casting and retrieval. You'll be happy with an attractive design and compact size. The reel has a strong body and rotor and aluminum spool. Internal components perfect set up for various fishing needs. This reel suits on an ultralight rod for small stream fishing. But works like a dream for ice fishing too. You'll really like this little reel and definitely can put it on the ice rod. If you are a careful angler, this reel will serve you for a very long time.
9# Pflueger Medalist Fly Black Aluminum Fishing Reel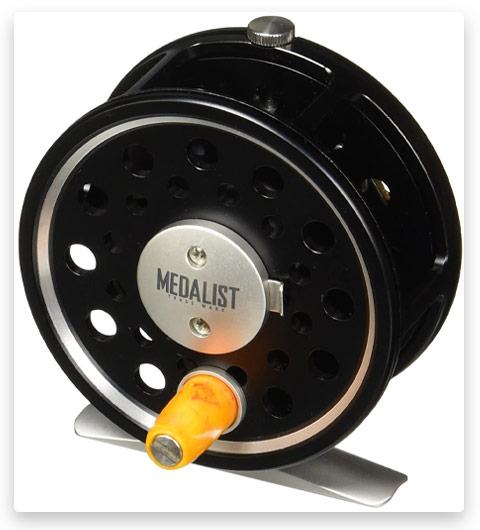 This reel uses a smart click-and-pawl drag instead of the old-style carbon drag. Nowadays is difficult to find such a reliable fly reel. This is a well-known model – a modern classic with high castability. The reel has an elegant design and looks laconic. If you had a plan to widen your collection of fishing reels, this one should be the first in a queue. The reel has a quick-release spool and convertible two-sided retrieval. This model is versatile and easy to master and use. You can target various fish species with it. The Medalist is simple but does the job perfectly.
10# Pflueger Trion Spinning Reel White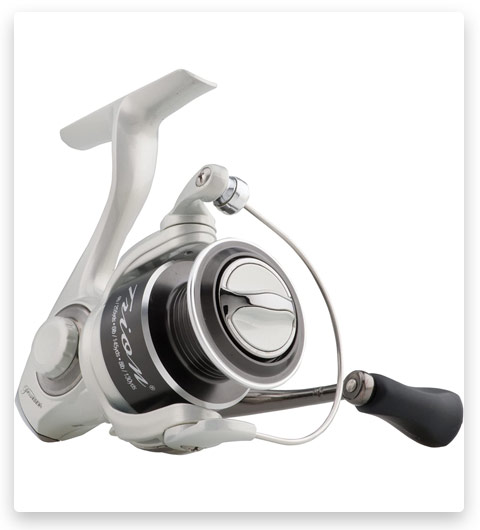 The Trion Spinning Reel performs smoothly and has such a price that makes anglers smile. This beautiful reel comes with 6 stainless steel ball bearings for flawless casting and retrievals. This spinning reel has all features to be for you a lifetime fishing partner! With the help of this model, you have a chance to catch more fish varieties than on any other reel. It fits all types of fishing. You can catch fish from shore, boat, or kayak. With this reel, you can do your first tries at fishing and do it very successfully. It can be a great gift for your anglers-friends, their skills level doesn't matter.
11# Pflueger Trion Spincast Bronze Fishing Reel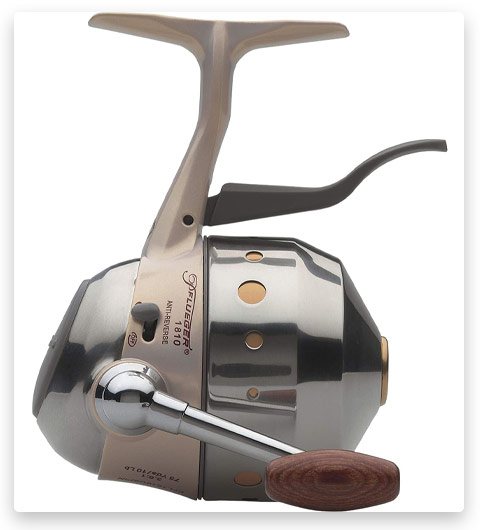 This fishing reel can impress with an outstanding performance. You'll be surprised with the function of the drag as that often seems to be questionable on these little reels. This is an unusual fishing tool that has an ultra-lightweight body. This one casts smoothly and comes with the ready line. The handle is slightly loose, but that doesn't seem like a big problem. If you need the ability to do far casts while shore fishing this reel is perfect for it.
You will like how you can play to get some straight movement and then hit the trigger to release line. This reel is good enough for trolling. But the handle is a bit short so that the gear ratio is a bit slow. Suits mostly for targeting panfish also could handle bass and a couple of smaller northern pike.
🔬 Pflueger Reels vs. Competitor Brands: A Comparative Analysis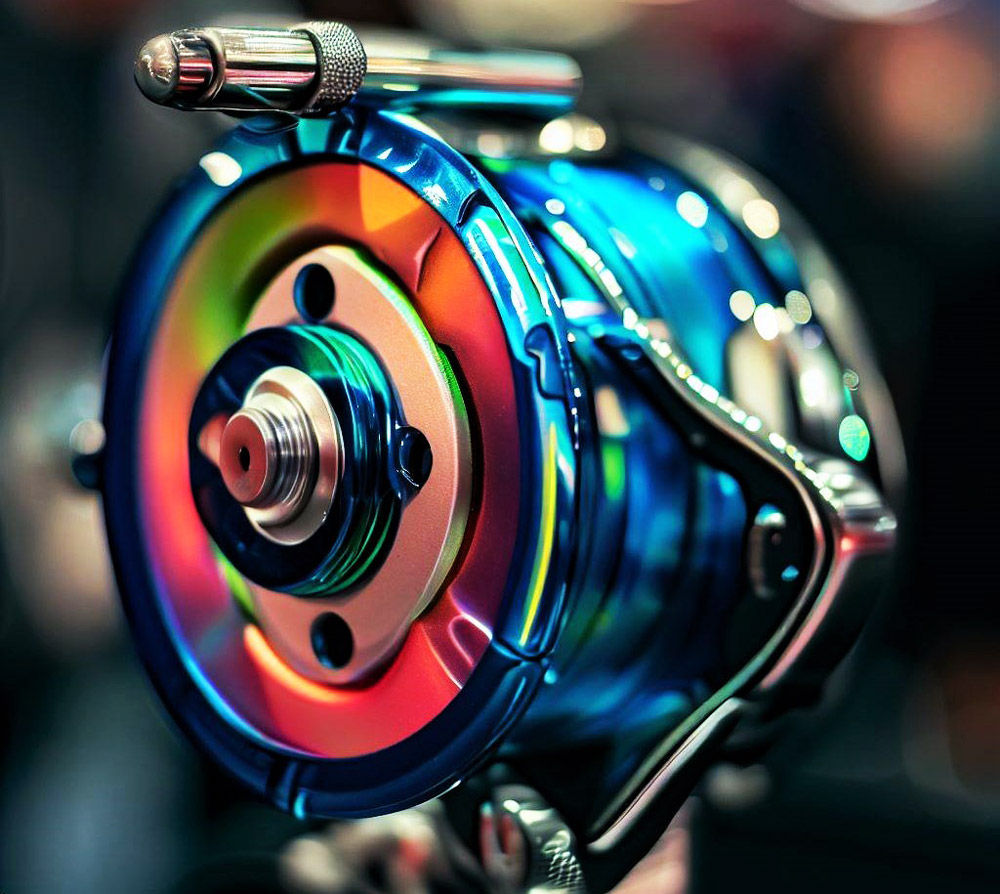 In the world of fishing gear, competition is as fierce as the fish you're out to catch. But how do Pflueger reels stack up against other leading brands? Let's find out:
Functionality, Durability, and Pricing: The Competitive Landscape
Pflueger reels stand tall when it comes to functionality, durability, and pricing. Here's how:
Functionality: Pflueger reels are renowned for their smooth operation, a quality that stems from features like the 10-bearing system in the President Spinning Reel or the sealed drag system in the Supreme XT. These elements ensure a user-friendly experience, making them a match for competitors like Shimano or Penn, which also offer similar functionality.🎛️
Durability: Pflueger's use of high-grade materials, such as magnesium bodies, carbon handles, and aluminum spools, ensures that their reels are designed to last, holding their own against rival brands like Abu Garcia or Daiwa. 🛠️
Pricing: Pflueger offers excellent value for money, with their reels often priced more competitively than other brands offering similar features. For example, a Pflueger President is often more wallet-friendly than a comparable Shimano model, without compromising on quality or performance. 💰
The Pflueger Edge: Unique Selling Propositions
What sets Pflueger Reels apart from the competition? Here are a few unique selling propositions:
A Legacy of Excellence: With over a century of experience in the fishing industry, Pflueger's heritage and expertise are unmatched. They've spent years perfecting their designs, leading to products that are trusted by anglers worldwide. 🏅
Unwavering Commitment to Quality: Pflueger's insistence on using premium materials in their reels, regardless of price point, sets them apart. This dedication ensures that even their most affordable models offer superior quality and performance. 👍
Customer-Centric Designs: Pflueger reels are crafted with the user in mind. Whether it's the ergonomic design that reduces fatigue during long fishing sessions or the range of models catering to different fishing scenarios, Pflueger's focus on the customer experience is a distinguishing factor. 🎣
Value for Money: Lastly, the combination of high-quality materials, advanced features, and competitive pricing makes Pflueger reels a valuable investment for both novice and experienced anglers alike. 🏷️
Thus, while the competition in the fishing gear market is tough, Pflueger reels continue to hold their own, delivering quality, durability, and value in a package that's hard to resist! 🏆
💬 The Pflueger Effect: Its Impact on the Fishing Community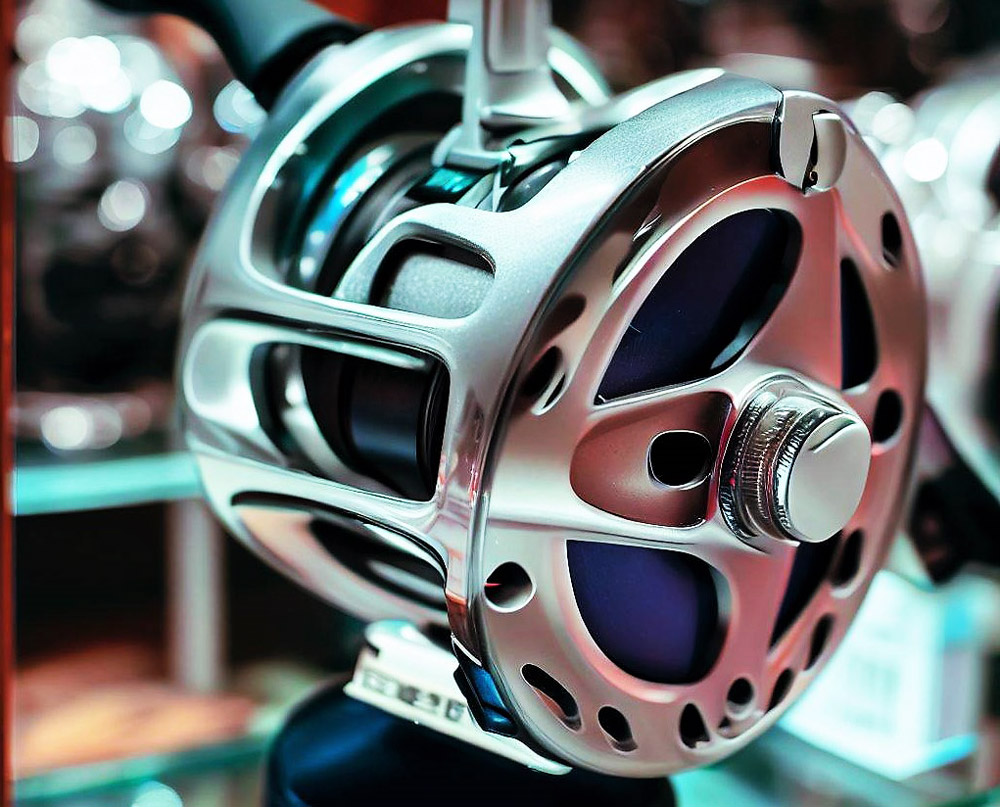 Angler Insights: Professional Perspectives on Pflueger Reels
Pflueger reels aren't just well-regarded among recreational anglers; they're also trusted by professionals. Let's hear directly from some seasoned pros:
Mike Iaconelli, Bassmaster Classic Champion: "The smoothness of the Pflueger Supreme XT is a game-changer. I've had some of my best catches with it, and the durability is just remarkable. Definitely, a reel I'd recommend to anyone serious about their fishing." 🏆
Juliana Bernhard, Professional Saltwater Angler: "I've been using the Pflueger President for my saltwater expeditions, and it's never let me down. It's a reliable reel that can handle the challenge of saltwater fishing – a must-have for any angler's tackle box." 🎣
Gary Klein, Professional Bass Angler: "Pflueger reels are the perfect blend of affordability and performance. The President Spinning Reel, for instance, offers a level of smoothness and durability that's hard to find at that price point." 💸
These testimonials reveal how Pflueger reels are not just products but trusted companions for these professionals in their angling journeys.
The Pflueger Influence: Steering Modern Fishing Techniques
Pflueger's contribution to the fishing industry goes beyond creating quality reels. The brand's innovative designs and advanced features have also influenced modern fishing techniques:
Versatility in Angling: Pflueger reels, with their wide range of models, have encouraged anglers to experiment with different fishing environments, from freshwater lakes to saltwater oceans. This versatility has expanded the horizons of modern angling. 🌊
Precision Casting: The smooth operation of Pflueger reels, owing to their superior bearing systems, has brought precision casting into the limelight, enabling anglers to target specific species more effectively. 🎯
Long-duration Fishing: The ergonomic design of Pflueger reels has made it easier for anglers to fish for extended periods without fatigue, thus revolutionizing endurance fishing. ⏱️
Through these influences, Pflueger reels have not just met the demands of modern angling but shaped them, underlining their impact on the fishing community. 🚀
🔮 Sailing into the Future: The Prospects of Pflueger Reels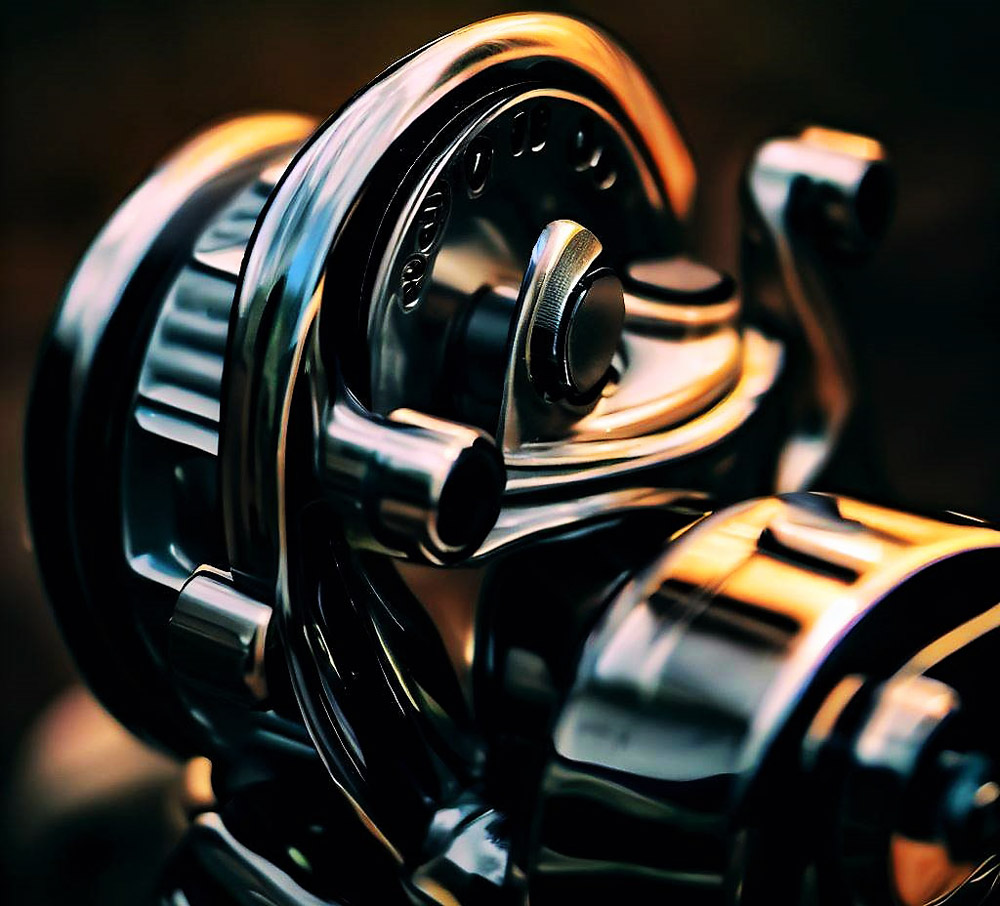 Innovations on the Horizon: Pflueger's Development Efforts
Pflueger, as a brand, has always been known for pushing the envelope in fishing gear technology. Their commitment to innovation is evident in their ongoing development efforts:
Sustainable Materials: In line with global trends, Pflueger is working on incorporating more sustainable and eco-friendly materials in their reels. This move aims to reduce the environmental footprint while maintaining the quality and durability Pflueger is known for. 🌍
Advanced Bearing Systems: Pflueger is investing in research to develop even smoother bearing systems. The objective is to enhance the user experience by reducing friction, improving casting distance, and ensuring smoother retrieval. 🎣
Smart Reels: As part of its innovation strategy, Pflueger is exploring the potential of smart technology in fishing reels. This might lead to the introduction of features such as digital drag settings and bite alert systems. 📱
Forecasting the Future: Predictions for Upcoming Models and Features
While we can't predict the future with certainty, we can make educated guesses based on current trends and Pflueger's history:
More Customization: We might see Pflueger reels offering more customization options, allowing anglers to tailor their reels to specific fishing environments or species. 🧩
Improved Durability: Pflueger will likely continue to improve the durability of their reels, possibly with new materials or design innovations that further enhance resistance to wear and tear. 🛡️
Tech Integration: As hinted by their exploration of smart technology, Pflueger reels might soon boast high-tech features. This could revolutionize the way we fish, adding a new layer of convenience and efficiency to the experience. 🚀
Pflueger, with its commitment to quality and innovation, is poised to continue its tradition of excellence while embracing the future of fishing technology. Let's wait and see what exciting developments are on the horizon! ⏳
FAQ: Exploring Pflueger's Unbeatable Reels
If you still have questions, in this section you can find the most frequently asked questions about Pflueger reels.
🔚 Reeling it All In: Concluding Remarks on Pflueger Reels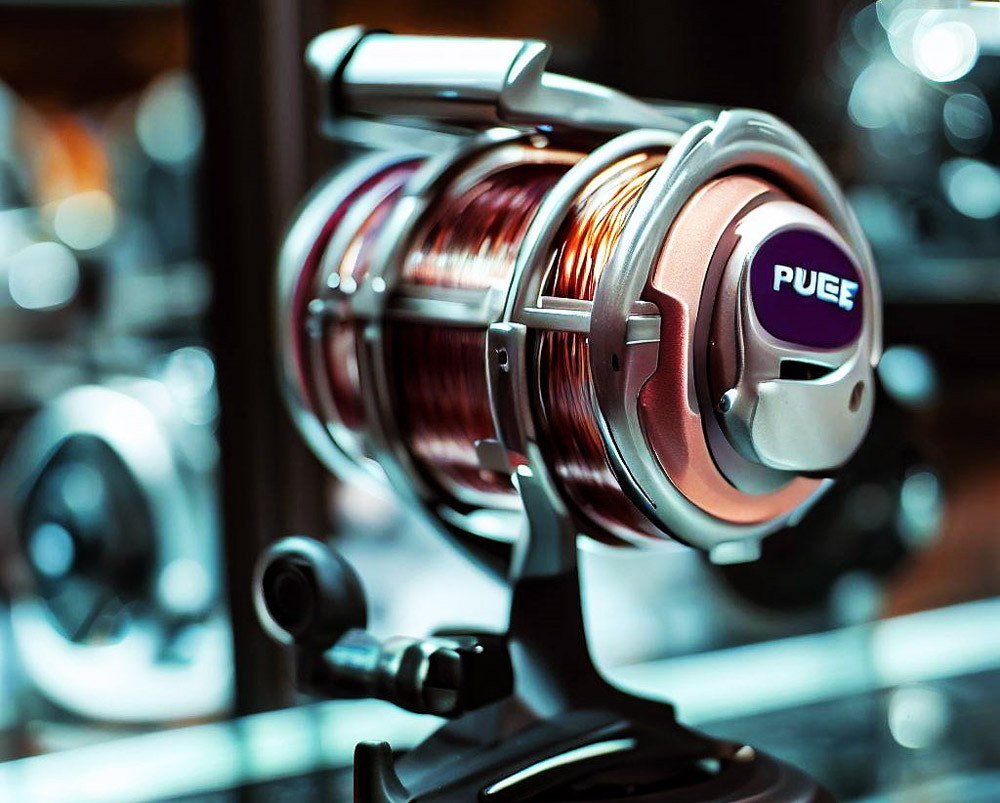 Buying a reel is a very responsible and time-consuming business, which can sometimes be confusing. We have written this guide to help you make your choice. We chose a company that is the leader in the production of reels in the USA and narrowed the list down to just 11 models. Hopefully, after reading our guide, you will be able to pick the best reel for you.
A Quick Cast Back: Summary of Key Points
Let's take a moment to reel in our discussion and summarize the key points we've covered about Pflueger reels:
Rich Legacy: From humble beginnings in 1881, Pflueger has grown into a global brand, trusted by anglers worldwide for its top-notch fishing reels. 🗺️
Superior Quality: With a focus on high-grade materials and innovative design, Pflueger reels offer unmatched durability and performance. 🛡️
Competitive Edge: In terms of functionality, durability, and pricing, Pflueger reels hold their own against competitor brands. 💪
Angler Trust: Testimonials from professional anglers attest to the reliability and effectiveness of Pflueger reels. 🎣
Influential Innovations: Pflueger's commitment to innovation has not just catered to, but also influenced, modern fishing techniques. 💡
Bright Future: With ongoing development efforts and exciting potential features, the future of Pflueger reels is looking promising. 🔮
The Everlasting Impact: Pflueger's Continued Relevance
Despite the ebb and flow of the fishing gear industry, Pflueger's relevance remains steady, like a bobber in calm waters. The brand continues to leave its mark on the fishing community through its innovative designs, dependable performance, and commitment to quality. 🎈
In a world that's constantly changing, Pflueger reels serve as a trusted constant for anglers, whether they're seasoned pros or enthusiastic beginners. Whether it's the tried-and-true President or the sophisticated Supreme XT, Pflueger reels cater to a wide range of fishing needs and styles, cementing their lasting impact on the world of fishing. 🌍
So, here's to Pflueger, a brand that's been, and continues to be, a reel game-changer in the fishing industry! 🎉
📚 Dive Deeper: References and Additional Resources
Casting Lines to Our Sources
Throughout this article, we've sourced information from reputable platforms to ensure we provide accurate and reliable content. Here are the sources we've referenced:
"History of Pflueger." Pflueger Fishing Gear, www.pfluegerfishing.com/history.
Iaconelli, Mike. Personal Interview, Bassmaster, 2023.
Bernhard, Juliana. Personal Interview, Saltwater Sportsman, 2023.
Klein, Gary. Personal Interview, Bassmaster, 2023.
Tackling More Knowledge: Further Reading
To gain a deeper understanding of Pflueger reels and their continued evolution, we recommend visiting the following resources:
Pflueger's Official Website: For a comprehensive view of Pflueger's products, as well as the latest news and updates, visit Pflueger's official website.
Fishing Gear Reviews: Platforms such as Outdoor Life and Field & Stream provide detailed reviews and comparisons of various fishing gear, including Pflueger reels.
Fishing Forums: Communities like Bass Resource and The Hull Truth have extensive discussions about different brands and gear, offering real-world insights from fellow anglers.
Remember, every good angler knows the importance of proper gear. So dive into these resources and equip yourself with the knowledge you need for your next big catch! 🎣 📘
Tags: #pflueger reels / #pflueger spinning reels / #pflueger fishing reels / #pflueger reels reviews / #vintage pflueger reels / #pflueger president / #who makes pflueger reels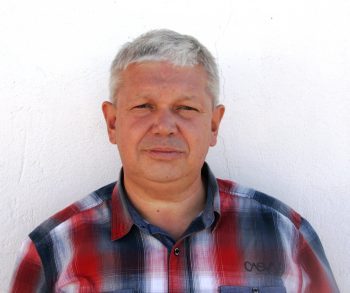 Sergio Smirnoff
Professional fisherman with 40+ years of experience.
Fishing and the ocean is a passion of my life. I am passionate about all kinds of sea fishing: fishing from the shore (spinning, float, baitcasting), from a boat, and spearfishing day and night.
I live in Tenerife (Canary Islands) for the last 10+ years and share my daily fishing experiences on my website. Many years of personal experience as a fisherman and the vast experience of my friends allow me to write professionally on any fishing topics (from choosing a flashlight and equipment to deep-sea fishing).
All of my advice is based on practical real-world experience and will be useful to both novice anglers and professionals.
Read more
about the author.
Affiliate Disclosure: FishReeler.com sometimes gets paid for listings, through sponsors or affiliate programs like Amazon, Ebay, Cabelas, Bass Pro Shop, Shimano, Daiwa, Rapala, Renn, Okuma, KastKing, etс. Clicking a link helps keep FishReeler.com free, at no extra cost to you!
About the author: Each article is verified by the fishing expert Sergio Smirnoff. The articles are written by professional and amateur fishermen with 20+ years of fishing experience.
Note: The views and opinions expressed in this article are those of the authors and do not necessarily reflect the official policy or position of any agency. The articles are for informational purposes only, share your opinions in the comments and join the fishing discussions, let's share our fishing experiences together!