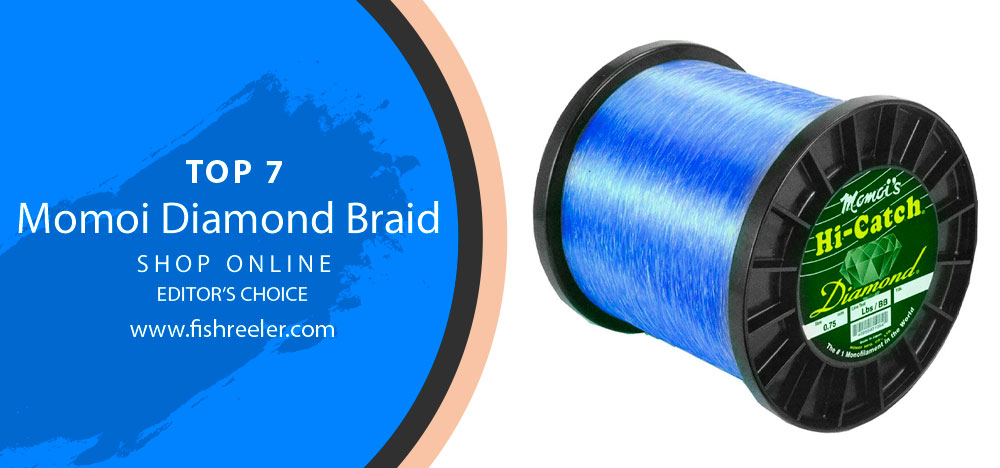 Unraveling the Strength and Precision: An In-depth Look at Momoi Diamond Braid Fishing Line
The Lifeline of Angling: An Overview of Fishing Lines
The role of a fishing line in an angler's journey is far more than just a thin strand that connects the fish to the fisherman. It is, undeniably, the lifeline, the silent workhorse that often determines the line between a successful catch and a tale of 'the one that got away'. Fishing lines, due to their critical role, come in an array of types, each with its unique set of properties, making them suitable for different environments and species of fish. From monofilament and fluorocarbon to braided lines, the choice of fishing line plays a crucial role in every angler's strategy.
Meeting the Gem of Fishing Lines: Momoi Diamond Braid
One name that has been making waves in the world of fishing lines is Momoi's Diamond Braid. This top-of-the-line fishing line is reputed not only for its durability and strength but also for its precision, casting distance, and superior knotting capabilities. Created by the renowned company, Momoi, known for its dedication to quality and innovation, the Diamond Braid has quickly risen to become a favorite amongst both recreational and professional anglers.
Embarking on a Deep Dive into the Depths of Momoi Diamond Braid
This article is dedicated to an in-depth exploration and review of Momoi's Diamond Braid fishing line. We'll delve into its unique features, strength points, practical applications, and comparisons with similar products on the market. By the end of this review, we aim to provide a comprehensive understanding of why Momoi Diamond Braid stands out amongst its competition, and how it can enhance your fishing experience. Whether you're a seasoned angler or a beginner trying to find your way around the fishing gear, this analysis of Momoi Diamond Braid aims to provide valuable insights for everyone.
The Company Behind the Product: Momoi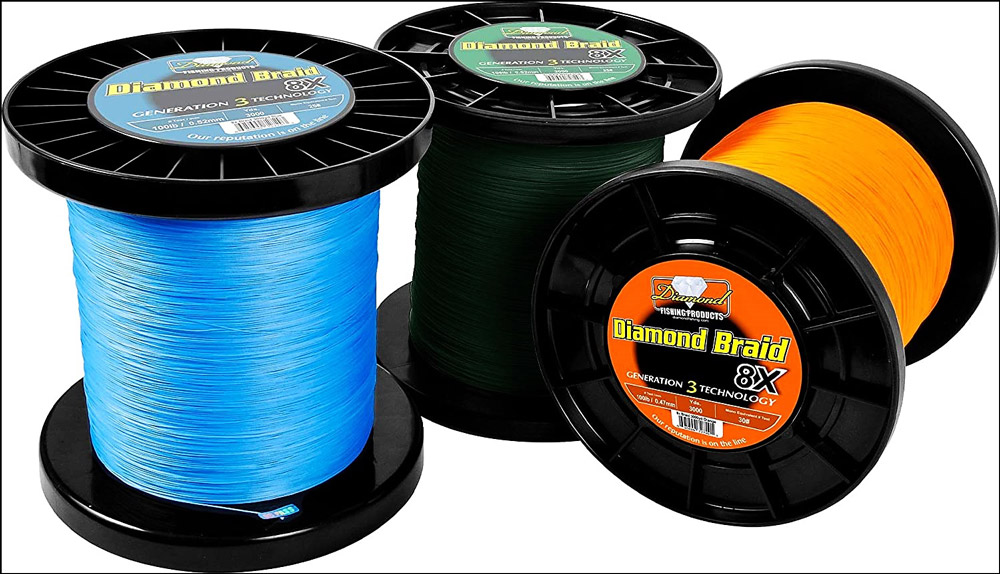 Sailing through Time: The Legacy of Momoi
Rooted in Japan, Momoi Fishing has been an esteemed name in the fishing industry for over a century. Founded in 1905, the company began with the mission to deliver high-quality, innovative fishing gear, and has stayed true to this commitment ever since. Throughout its long history, Momoi has continuously pushed the boundaries, pioneering new techniques and technologies to advance the capabilities of fishing gear. They have excelled in producing an array of products, including fishing lines, nets, and ropes, catering to a wide spectrum of angling needs.
Unwavering in Quality: Momoi's Dedication to Innovation
As a company, Momoi's dedication to quality and innovation has been unwavering. They meticulously control every aspect of the manufacturing process, ensuring each product meets its stringent standards of quality. This careful oversight extends from the initial product design and material selection to the final manufacturing process. But what truly sets Momoi apart is their continuous drive for innovation. They are committed to developing new products and refining existing ones, staying at the forefront of technology to provide superior solutions for fishing enthusiasts worldwide. Momoi's Diamond Braid is a perfect example of its innovative approach.
Beyond the Diamond Braid: Other Stars in Momoi's Sky
While the Diamond Braid certainly shines brightly in Momoi's product line, it is not their only star. The company offers an impressive range of fishing lines such as the Hi-Catch Classic monofilament line known for its exceptional tensile strength and abrasion resistance, and the X-Hard Leader line designed to deliver unmatched toughness under the most challenging conditions. Each product in Momoi's portfolio carries the company's trademark of quality, innovation, and a deep understanding of an angler's needs, affirming its reputation as a trusted name in the fishing industry.
Video: A Deep Dive into Momoi Diamond Braid
Product Description: Momoi Diamond Braid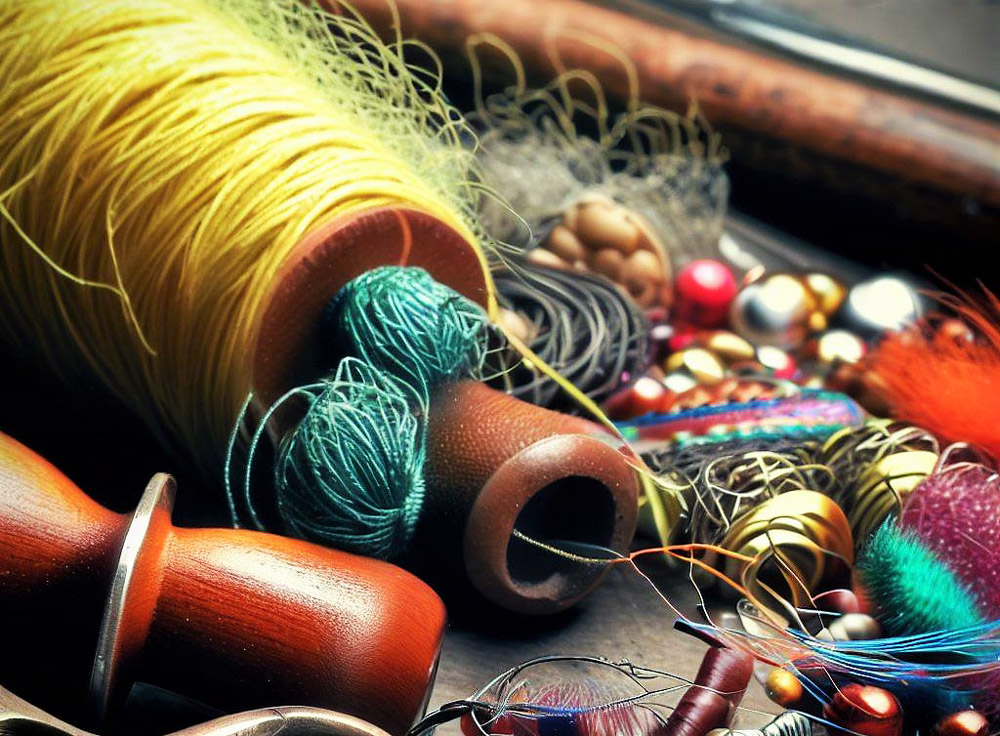 A Closer Look: Unraveling the Momoi Diamond Braid
Momoi Diamond Braid is a highly sophisticated and carefully engineered fishing line designed to meet and exceed the expectations of the modern angler. The line is crafted from the finest quality materials and is available in a wide array of strengths, diameters, and colors to cater to a variety of fishing situations and personal preferences. You can find the Diamond Braid in test strengths ranging from 20lb to 200lb and in colors like blue, orange, and moss green.
The Diamond Braid is notable for its thin diameter yet high strength. This thin diameter allows for greater line capacity on the reel, enabling longer casts and deeper drops. Despite its thin profile, the line is exceptionally durable and resistant to abrasion, largely thanks to the high-quality materials used and the precision braiding technique applied in its construction.
Standing Out in the Crowd: The Unique Selling Points of Diamond Braid
What makes Momoi Diamond Braid stand out in a crowded market is a combination of several factors. The line is reputed for its superior strength-to-diameter ratio, which allows anglers to load more lines onto their reels and achieve greater casting distance. Furthermore, it has a high degree of abrasion resistance, which significantly extends its lifespan and performance, even in challenging environments.
Another unique selling point of the Diamond Braid is its exceptional knot strength. Anglers around the globe appreciate the line's ability to hold knots securely, which is a critical factor when battling strong, hard-fighting fish.
Marrying Technology and Tradition: The Science Behind the Diamond Braid
The technology behind Momoi's Diamond Braid is indeed a harmonious blend of advanced technology and traditional craftsmanship. Momoi employs a proprietary braiding process that involves a high number of weaves per inch. This technique results in a tightly woven, super-strong braid that maintains its shape and integrity under heavy loads.
Additionally, Momoi utilizes a special coating process that increases the line's durability and abrasion resistance. This layer of protection helps to shield the line from wear and tear caused by contact with underwater structures and large, hard-fighting fish.
Overall, the Diamond Braid is a testament to Momoi's dedication to innovation and its commitment to delivering high-quality products designed to enhance the fishing experience.
Why Momoi Diamond Braid Is a Must-Have for Every Fishing Enthusiast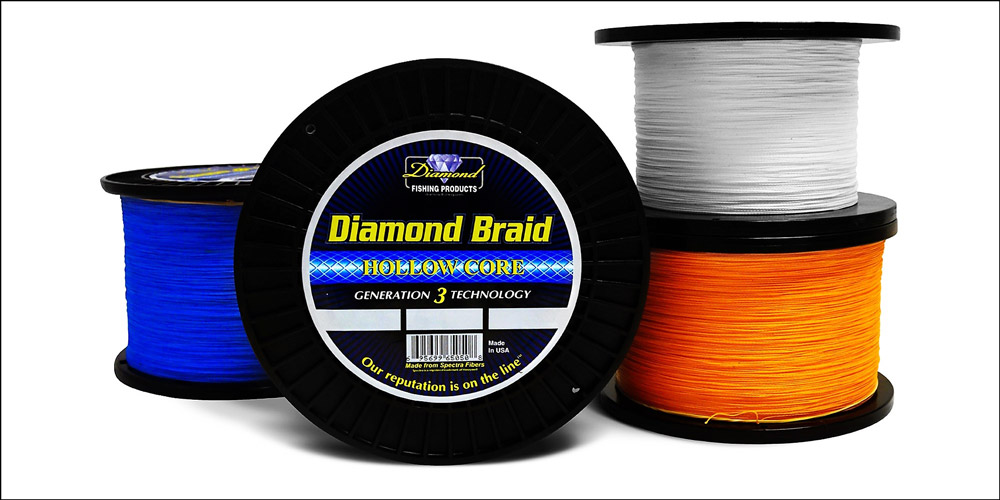 Buying a braided fishing line is a real problem these days. Hundreds of different braided lines are competing for the buyer. In this article, I would like to introduce you to the Momoi brand and its products. Here you will find the answer to the question which of the braided lines is right for me?
In 1951, Momoi Fishing was the first in the world to use nylon for fishing lines. The company is actively engaged in research and development in the field of materials development, production of fishing lines and cords and their processing. Over the years of serious scientific work, a number of unique technologies have been developed: "displacement technology", "weaving technology for PE fibres", "special processing technology for dyeing and coating" and others.
In 1952, the company's engineers, together with such a chemical giant as Mitsubishi Chemical, finally developed the formula for the synthetic material of monofilament yarn. And a patent was obtained for it. The composition and manufacturing technology of this thread is the Momoi know-how. Nylon monofilament, with a high level of elasticity and excellent heat resistance, was immediately used as a line for recreational and sport fishing. Now the company produces high-quality fishing lines in a very wide range.
This fishing line is appreciated by fishermen all over the world. Only in 2006, with her help, two records of IGFA, the most prestigious international fishing organization, were set in two categories – sea fishing and fly fishing. The vast experience accumulated over more than 100 years of the company's history allows us to create modern masterpieces of fishing lines and cords, with unique characteristics and qualities. Momoi Fishing products are distinguished by the presence of the traditional Japanese samurai spirit, which is characterized by consistency, quality, and reliability.
Discovering the Elite: A Review of the Top 7 Momoi Diamond Braid Lines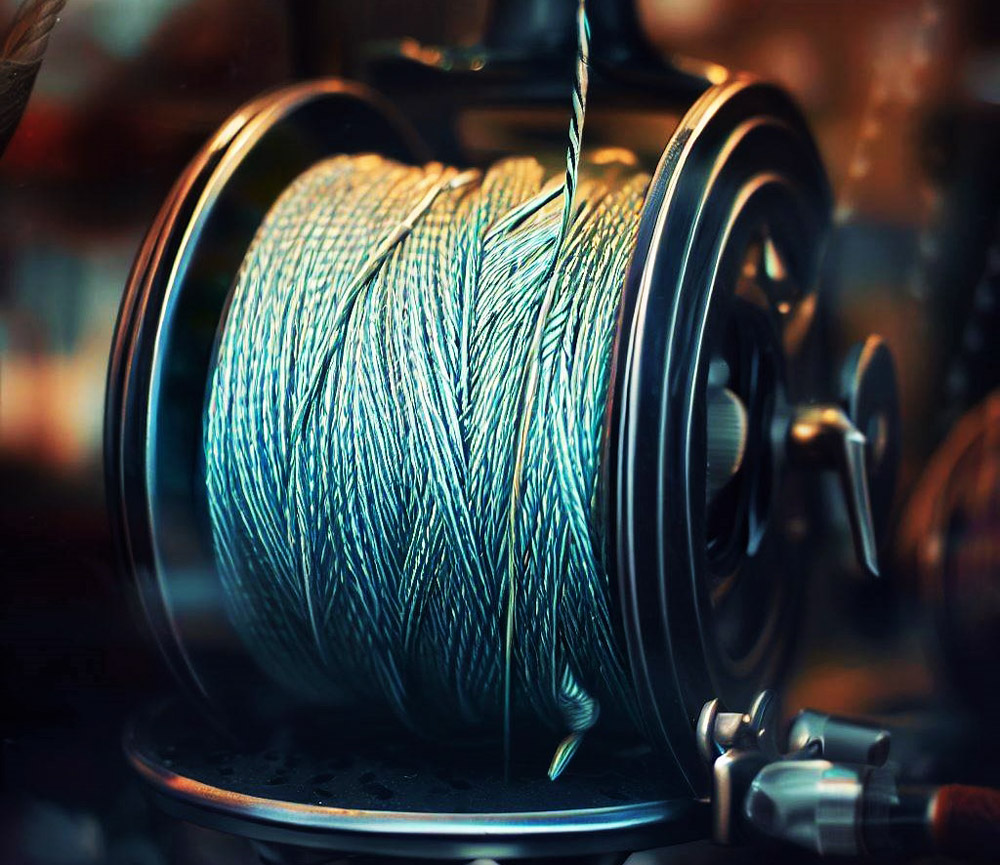 | Image | Product | Brand | Link |
| --- | --- | --- | --- |
| | Momoi Diamond Braid Generation III Fishing Line 8X - Orange - 65lb - 300 yds | Momoi | |
| | Momoi Diamond Braid Generation III Fishing Line X9 - Dark Green - 30lb - 300 yds | Momoi | |
| | Momoi / Hi-Liner Line Diamond Braid/Orange 300yds 20lb | Momoi / Hi-Liner Line | |
| | Momoi 31012 Hi-Catch Diamond, Blue | Momoi | |
| | Momoi's Diamond Line - 1000 yd. Spool - 40 lb. - Hi-Vis Yellow | Momoi | |
| | Momoi Diamond Braid Spectra - 300 yd. Spool - 10 lb. - Solid - Blue | Momoi / Hi-Liner Line | |
| | Momoi 12030 Hi-Catch Diamond | Momoi | |
This article provides an overview of fishing lines from the Momoi brand. As you read this review, you have a good opportunity to choose an excellent line at a good price for your fishing to be particularly successful. Every fisherman will understand how this or that type of line can behave in different fishing conditions. It is also important to note the main characteristics of each model.
1# Momoi Diamond Braid Generation III Fishing Line 8X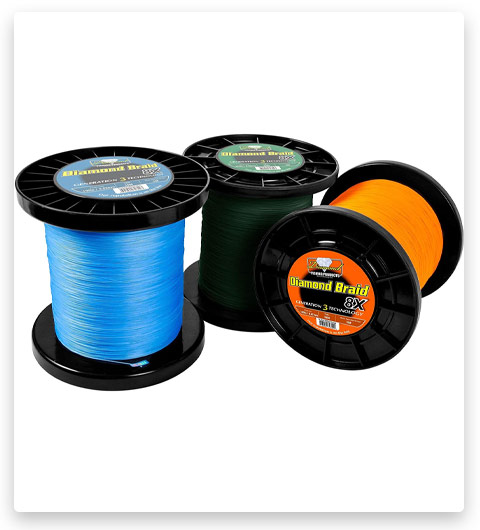 View on BassProShop View on Amazon
This braided line was voted Best 2019 at Big Rock Sport. It is absolutely smooth and round cord, made using Diamond braiding methods. This 8 carrier braid is a blend of modern materials and finishing coatings. This model is distinguished by its strength without stretching. The fishing line is recognized by professionals as one of the best in the world market since with the same diameter it has strength 30% higher than other cords of this class.
2# Momoi Diamond Braid Generation III Fishing Line X9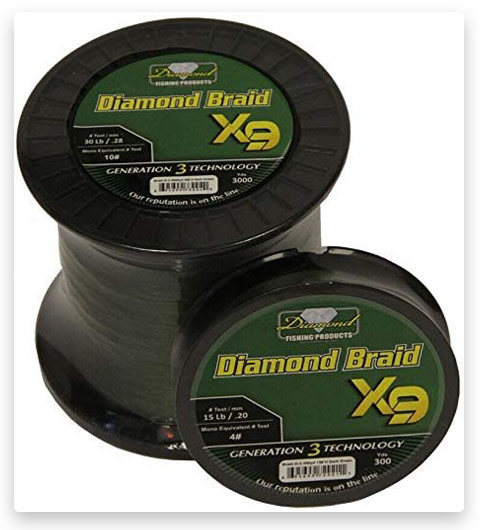 This line meets all the requirements of fishermen, as it is very durable and comfortable. When there is a strong current in the river, or when the sea is rough or in the lake, you can easily catch large specimens with this Momoi diamond braid. This line goes through the rings quickly and quietly, but it is soft and smooth in use. Fans of the Momoi Diamond Braid Generation III Fishing Line X9 are confident that everyone can perform long-distance throws with this equipment. This is a classic line with a 9-carrier construction. Those who use them assure that it is easy to catch pike perch and perch on them.
3# Momoi Hi-Liner Line Diamond Braid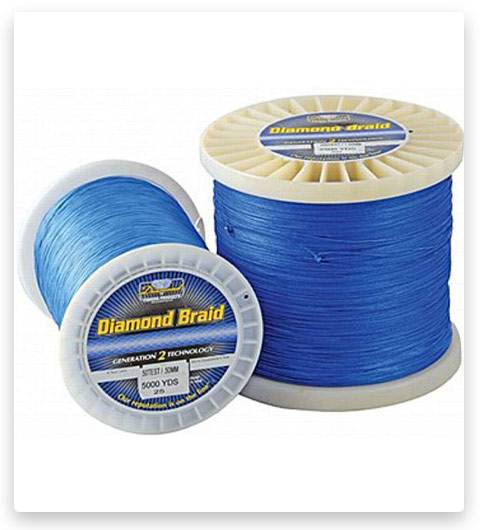 This is a braided line of universal use, dense weave. The fishing line is round, smooth, and slippery, due to this, the casting of the bait will be as long as possible. Due to its round cross-section, the braid has a surface of excellent smoothness. The line also has good abrasion resistance, so it is minimally prone to damage from various underwater obstacles and can be used for fishing in difficult conditions. The bright color of the line is visible even in low light and makes it easy to control the bait. This model has exceptional colorfastness and has 3% stretch.
4# Momoi 31012 Hi-Catch Diamond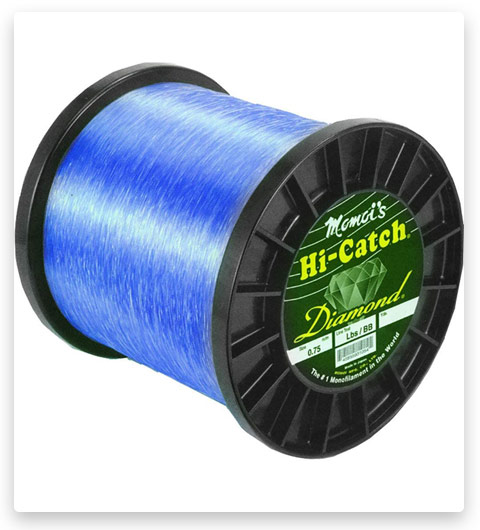 It is a fairly stiff line that has high abrasion resistance, tear-resistant, and round. Belongs to the segment of budget fishing lines for general use. This product is recommended for tough fishing conditions. The line is ideal for all types of fishing, at any time of the year. This model is also highly resistant to aggressive chemicals in the water. The line is invisible and very strong in the water.
5# Momoi Diamond Monofilament Line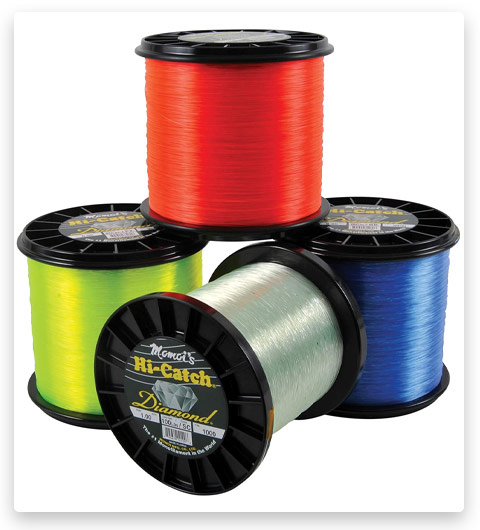 This line quickly gained popularity with American fishermen. It is available in a variety of colors so it is suitable for fishing on any terrain. Exceptional knot strength combined with a medium stretch greatly reduces fish climbing and allows long-range fishing. This line can be used in difficult conditions due to its high abrasion resistance.
6# Momoi Diamond Braid Spectra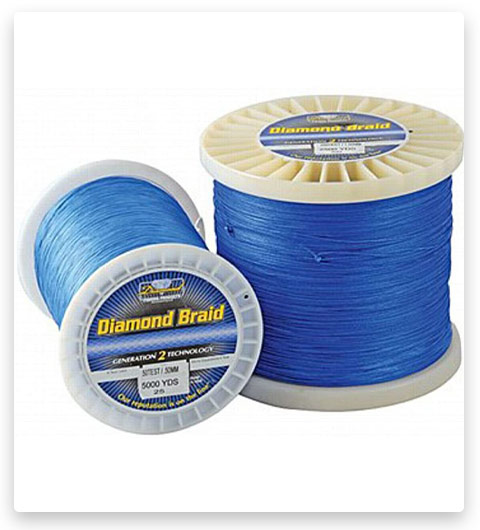 This is a high-quality braided line from the Momoi brand. This series was developed for the Japanese market but is now available for the American market. The braid has been tested under various conditions on freshwater bodies and the seashore. Spectra performed equally well. The process used to make the Diamond Braid produces a round shape. This results in a tighter reel winding. The line is made from modern Japanese. It has a protective coating that improves several characteristics at once such as wear resistance, smoothness, and strength.
7# Momoi Hi-Catch Diamond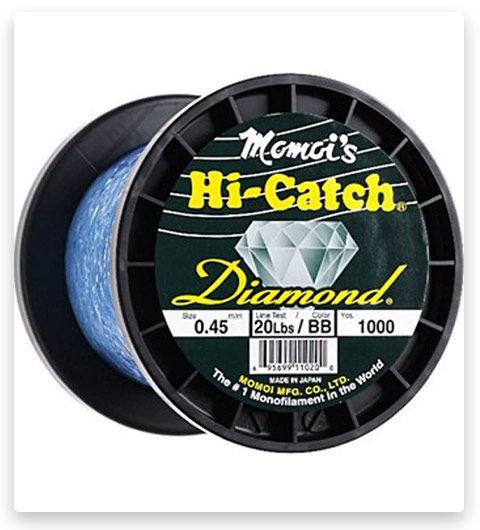 This is a high-quality Japanese line. The new Momoi formula has made this line stronger to break and also provides high knot strength. This model has incredible softness at a limited stretch and high tensile strength. This is a great line for catching heavy fish at short distances. It is a favorite fishing line for sports anglers both as the mainline and as a leader.
Purchase Criteria: A Detailed Review of Momoi Diamond Braid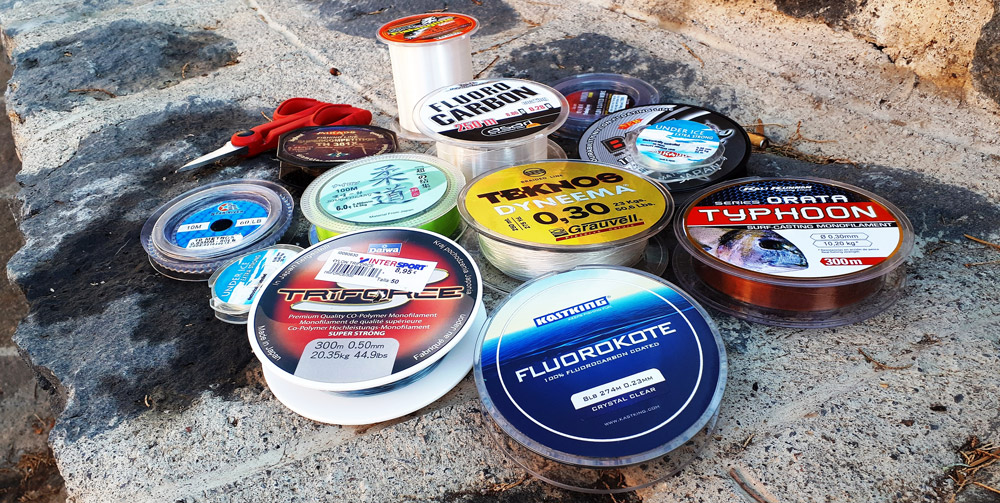 Braided cords come in many different types. It is important to know what to look for when buying to find a line that suits you. Therefore, I have compiled the most suitable purchase criteria for you. More information on Braided Fishing Lines. To better understand what is meant by these criteria and how each of them matters, let's take a closer look at them below.
Diameter
Which diameter is correct depends on the application of the line. Thinner lines are more suitable for fishing from a distance, as they can be cast further. On the other hand, thicker lines have higher abrasion resistance. Please note that the thicker the line, the better it is visible in the water. The larger the diameter, the higher the lifting capacity. Braided cords are known primarily for their high load-bearing capacity even with a smaller diameter. However, these diameters are difficult to compare with each other, because manufacturers use different measurement methods, which lead to different results. Therefore, it is important not only to make a purchase decision depending on the diameter itself but also to take into account other properties of the line.
Lifting Capacity
The required lifting capacity depends on the type of fish you want to catch. For example, trout can be caught with a carrying capacity of 2.5 to 5 kg, and cod – from 14 to 19 kg. So before buying it is worth considering what kind of fish you want to catch.
Weaving
The braid is the number of strands from which the cord is twisted. The greater the number of strands and the closer they are intertwined, the harder, smoother, and more rounded the braided cord will be at the end. The higher the quality, the higher the price, but, on the contrary, does not mean that every expensive line is also of high quality. The most important thing is how accurately the weaving was done.
You have a choice between 3 or 12 sides of the weave. 8x braided line is now standard. This is mainly because such several strands give a very smooth surface and a rounded shape with a tight and precise braid. This not only has a positive effect on long casts but also reduces the noise level in the water. Density is measured based on the number of braids per cm. The more strands, the more expensive and better quality the cords are.
Color
The choice of color depends on the desired visibility of the braided line above and below the surface of the water. Some colors fade even at shallow depths, others are also visible at a distance of several meters underwater. Clearly, visible colors can be intimidating. So when buying, pay attention to your target fish. Clearly, visible colors have the advantage of allowing you to see the course of the line better and notice faster when fish are biting. But you can also choose a color that looks like water, and therefore it will be invisible.
However, when choosing a color, you should definitely consider what kind of fish you want to catch. Highly visible colors can scare away and negatively affect your fishing success. But the multi-colored cords change color every few meters. They are especially suitable for fishing at depth, as the depth of the lure can be calculated from the color change. However, when using all colored cords, remember that the color fades after a certain period of use.
Length
The required length depends on how many meters of the line you can fit on the fishing reel. Also, pay attention to the diameter. The thicker the line, the shorter it should be, since only a certain amount of line can be wound on your reel. So, you need to know what capacity it has in order to determine the required length. There is also the option of lining the braided line with a different, slightly cheaper line, which saves money. If you choose to do this, you should consider not only the diameter and length of the braided line but also its length.
Strengths of Momoi Diamond Braid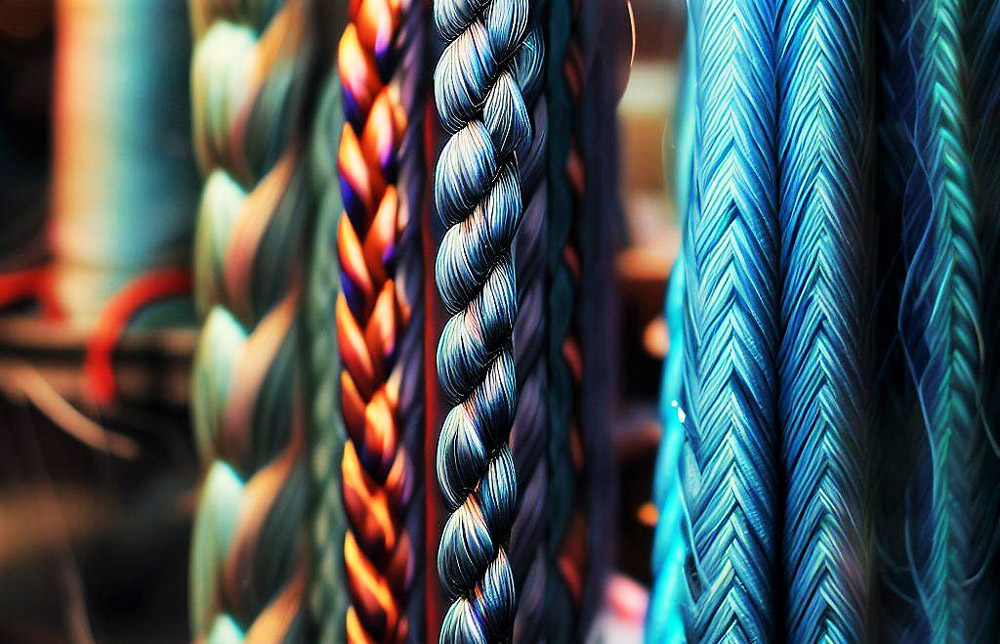 Built for Power: The Unyielding Strength of Momoi Diamond Braid
One of the key strengths of the Momoi Diamond Braid is its superior tensile strength. Thanks to the high-quality materials used in its construction and the precision braiding technique, the line exhibits exceptional strength relative to its diameter. This allows anglers to confidently tackle larger and stronger fish species, without worrying about the line snapping under the pressure. The high strength-to-diameter ratio also allows for more lines to be loaded onto the reel, which can be particularly beneficial when battling fish that are prone to making long, powerful runs.
Against All Odds: The High Abrasion Resistance of Diamond Braid
Momoi's Diamond Braid is also acclaimed for its high abrasion resistance. In fishing, the line often comes into contact with underwater structures such as rocks, reefs, and the rough mouths and scales of certain fish species. All these factors can cause wear and tear on the line over time. However, thanks to a special coating process, the Diamond Braid has been engineered to resist these abrasive forces, thereby extending its lifespan and maintaining its performance even in harsh conditions.
Tying Bonds: Knot Strength and Casting Distance of Diamond Braid
The knot strength of the Momoi Diamond Braid is another significant asset. Knots are a critical point of potential failure in any fishing line, but the Diamond Braid is known to hold knots exceptionally well, providing anglers with the confidence that their line will remain secure even under heavy loads.
Moreover, the thin diameter of the line results in less air resistance when casting, thereby allowing for greater casting distance. This can provide a considerable advantage when trying to reach distant feeding fish or casting in strong wind conditions.
In the Trenches: Real-life Testimonies of Diamond Braid's Strength
Several real-life examples underscore the exceptional performance of Momoi Diamond Braid. Professional offshore anglers have lauded the line for its robustness when battling hard-fighting species such as tuna and marlin. In such scenarios, the line's superior strength, high abrasion resistance, and exceptional knot strength have proved instrumental in successfully landing these trophy fish.
Likewise, freshwater anglers have reported success using the Diamond Braid for casting long distances to reach schooling fish or targeting heavy cover for largemouth bass. These testimonials serve as testament to the product's versatility and exceptional performance across different fishing conditions and environments.
Comparative Analysis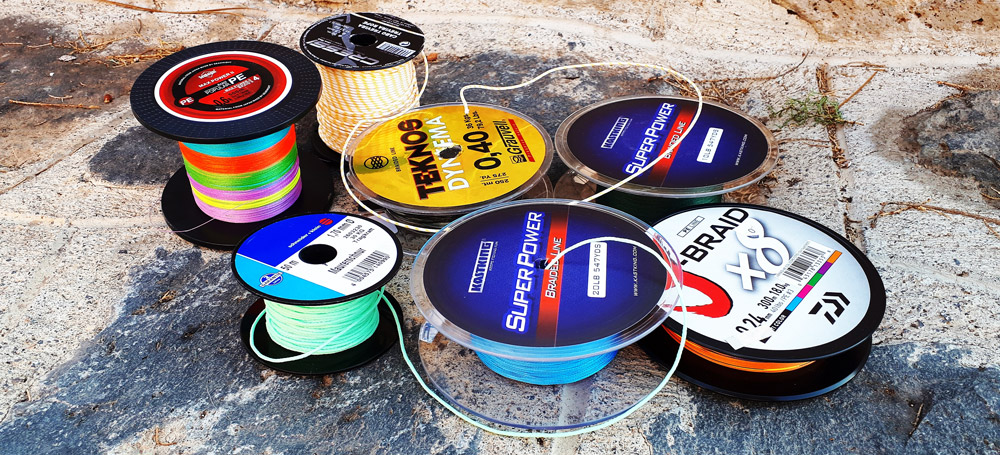 Casting the Net Wide: Comparing Momoi Diamond Braid with Competitors
In comparison to other braided lines in the market, such as PowerPro or Sufix, the Momoi Diamond Braid presents several distinct advantages. While these competing products offer admirable performance, the Diamond Braid often excels in key aspects such as abrasion resistance, knot strength, and casting distance.
While PowerPro is known for its smooth casting, some anglers have found that Momoi's Diamond Braid offers superior knot strength and a more durable coating, resulting in higher abrasion resistance. On the other hand, while Sufix braid offers good color retention and high visibility, it typically has a thicker diameter than the Diamond Braid at equivalent test strengths, meaning less line capacity on the reel.
Versatility at its Best: Momoi Diamond Braid across Fishing Environments
Whether you're casting in freshwater bodies for bass or carp, or braving the saltwater for powerful tuna and marlin, Momoi Diamond Braid stands tall in various fishing conditions. Its abrasion resistance makes it ideal for environments with a lot of underwater structures, like reefs or submerged trees. The strong knot strength and superior tensile strength allow for landing larger, more powerful species.
For deep-sea fishing, where long runs are common, the thin diameter allows for more lines on the reel, providing a greater buffer against the unexpected. Similarly, in conditions requiring long-distance casting, the Diamond Braid's slim profile and reduced air resistance make it an excellent choice.
Rising Above the Rest: Why Momoi Diamond Braid Stands Out
The reasons why Momoi Diamond Braid stands out in these comparisons are manifold. It boasts a combination of superior knot strength, excellent abrasion resistance, and an impressive strength-to-diameter ratio. While other lines may excel in one or two of these areas, Momoi Diamond Braid brings all these qualities together in one package.
Furthermore, it's backed by the trusted name of Momoi, a company with over a century's worth of experience in fishing gear manufacturing. This ensures that every spool of Diamond Braid is produced with meticulous attention to detail and the highest quality standards, offering anglers a reliable and superior tool for their fishing adventures.
Practical Applications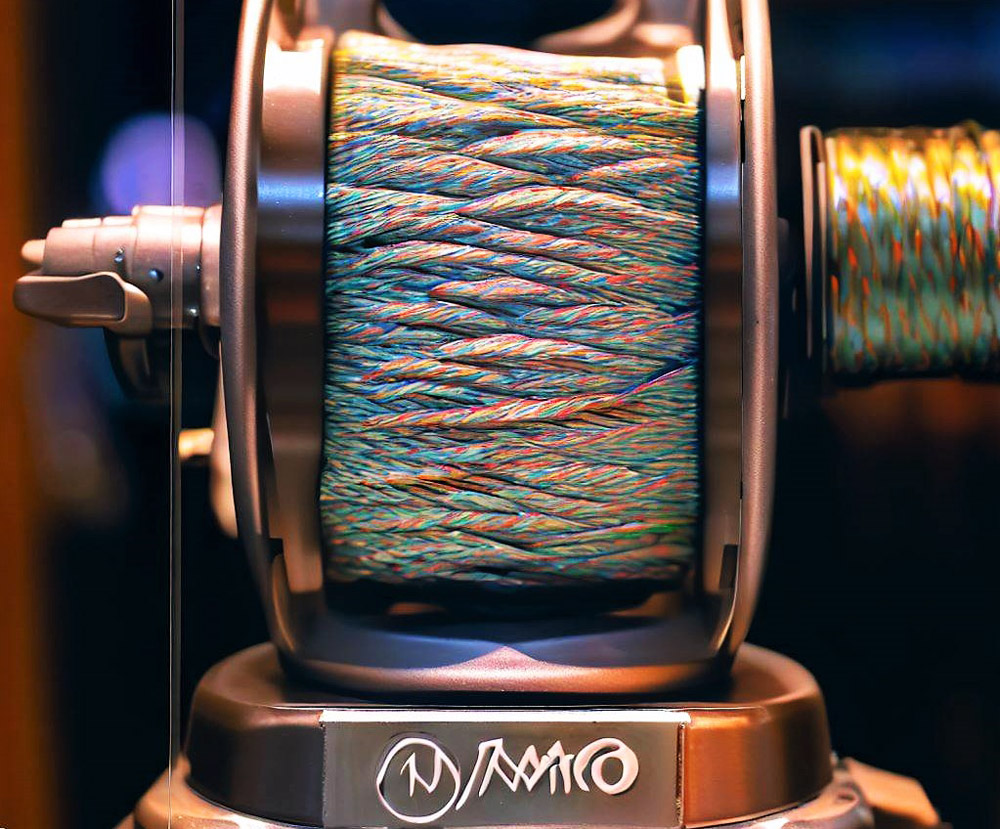 From Lakes to Oceans: Versatile Applications of Momoi Diamond Braid
Momoi Diamond Braid's versatility makes it a valuable asset for a range of fishing applications. In freshwater fishing, its high abrasion resistance makes it a suitable choice for fishing around heavy cover, like submerged vegetation and timber, where bass and other species often hide.
For saltwater fishing, the Diamond Braid excels due to its superior strength, abrasion resistance, and thin diameter. Whether you're fishing from a boat or the shore, it is a reliable option for species such as redfish, snapper, or even larger gamefish like marlin and tuna. Deep-sea anglers and those targeting big games will appreciate the larger line capacity and strength that the Diamond Braid offers.
Unleashing the Full Potential: Expert Tips for Using Momoi Diamond Braid
When using Momoi Diamond Braid, there are several ways to maximize its performance. One of the foremost tips is to ensure that your knots are correctly tied and tightened – the Palomar and Improved Clinch Knot are particularly effective with braided lines.
Also, due to its thin diameter, it's advised to use a backing line on the reel before spooling the Diamond Braid. This prevents line slippage around the spool. For saltwater fishing or targeting larger species, using a fluorocarbon or monofilament leader can also be beneficial, providing an invisible and abrasion-resistant connection between the braided line and the lure.
Echoing Success: Testimonials from Professional Anglers
Many professional anglers vouch for the efficacy of the Momoi Diamond Braid. One such testimony comes from a renowned offshore angler who recounted landing a record-breaking marlin using the Diamond Braid. According to him, not only did the line withstand the hard runs and powerful dives of the marlin, but it also held up excellently against the fish's abrasive bill.
Another story comes from a seasoned bass angler who mentioned how the Diamond Braid's superior knot strength and abrasion resistance helped him successfully land bass from dense underwater structures, where other lines would typically fail.
These testimonials from professionals in the field underscore the reliability and performance of the Momoi Diamond Braid across different fishing scenarios.
Potential Drawbacks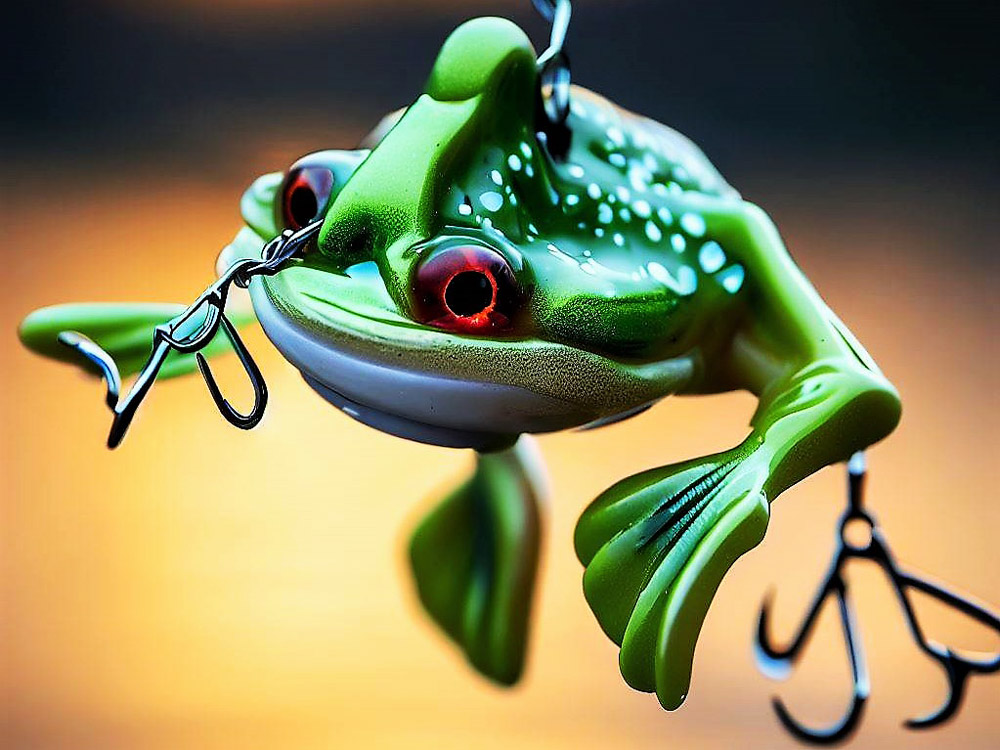 Not Without Challenges: Potential Issues with Momoi Diamond Braid
Despite the numerous advantages and strengths of the Momoi Diamond Braid, there may be a few potential drawbacks to consider. Firstly, like other braided lines, Diamond Braid is not completely invisible underwater, unlike fluorocarbon or certain types of monofilament. For extremely clear water conditions or for wary, line-shy species, this could potentially affect the success rate.
Additionally, the cost of the Diamond Braid can be higher compared to some other fishing lines. While its performance and durability may justify this price point for many anglers, it's still something to consider for those on a tight budget.
A Fair Cast: A Balanced View of Momoi Diamond Braid
While it's important to acknowledge the potential drawbacks, it's equally important to place them in perspective. Yes, the Diamond Braid might not be invisible underwater, but this issue can be mitigated by using a fluorocarbon or monofilament leader. This way, anglers can still take advantage of the strength, abrasion resistance, and casting benefits of the braided mainline.
As for the cost, while the initial investment might be higher, the durability and longevity of the line could mean lower replacement costs over time. It's a case of 'you get what you pay for', and with Momoi Diamond Braid, you're paying for top-tier quality and performance.
Ultimately, no fishing line is one-size-fits-all, and the best choice depends on a variety of factors including target species, fishing environment, personal preference, and budget. That said, for many anglers, the strengths and benefits of the Momoi Diamond Braid make it a compelling choice worth considering.
FAQ: Pushing the Boundaries in Fishing with Momoi Diamond Braid
Conclusion: Revolutionize Your Fishing Game with Momoi Diamond Braid
Momoi's products are very popular among anglers all over the world. Separately, it is worth mentioning two records in sport fishing, recorded by the international fishing organization IGFA. It is hard to imagine that a tiger shark weighing about half a ton was caught with the help of a monofilament with a diameter of 0.45 mm! The practical experience accumulated over more than a hundred years allows the company to develop masterpieces of modern sport fishing in close contact with the consumer.
In conclusion, it can be said that you are unlikely to go wrong with the braided line if you choose the Momoi brand. The highlight is that they have a high load-bearing capacity due to their braiding and at the same time have a small diameter. They are also ideal for spinning and impress with their casting range. My favorites are 1# Momoi Diamond Braid Generation III Fishing Line 8X, 2# Momoi Diamond Braid Generation III Fishing Line X9, and 3# Momoi Hi-Liner Line Diamond Braid.
Casting Back: A Recap of Key Points
Throughout this article, we've delved into the multifaceted aspects of the Momoi Diamond Braid fishing line. We explored its roots in the esteemed history of Momoi and highlighted its significant features, including its superior strength, high abrasion resistance, exceptional knot strength, and enhanced casting distance. We've also drawn comparisons with other fishing lines, showcasing how Momoi Diamond Braid often outperforms its rivals, and we've highlighted its versatility across a range of fishing applications.
The Last Cast: Final Thoughts on Momoi Diamond Braid
In light of its many commendable attributes, the Momoi Diamond Braid is undeniably an effective, top-tier fishing line. Its performance, backed by professional anglers' testimonials, attests to its superior quality and reliability. This line is ideally suited for both seasoned anglers seeking performance and durability, and novice anglers looking to step up their fishing game.
While it may not be the best choice for ultra-clear water conditions or for those on a tight budget, it excels in numerous other scenarios. It's a tool crafted to endure the test of rough underwater structures and powerful game fish, all while providing a remarkable casting experience.
A Challenge to the Angler: Experience Momoi Diamond Braid Firsthand
As with any fishing gear, the true test of the Momoi Diamond Braid lies in experiencing it for yourself. Words can only paint part of the picture – to fully appreciate its strengths and understand its potential drawbacks, you'll need to spool it onto your reel and cast it out into the water. We invite you to see why countless anglers across the globe have made Momoi Diamond Braid their fishing line of choice.
Highlighting Excellence: The 7 Best Momoi Diamond Braid Lines for Angling
Reeling in Your Thoughts: Share Your Momoi Diamond Braid Experiences
We'd love to hear about your experiences with the Momoi Diamond Braid. Have you already given it a shot, or are you planning to do so after reading this review? Did you land a record-breaking fish, or perhaps it helped you maneuver through a tricky underwater landscape? Feel free to share your stories and pictures in the comments section below. Your insights not only enrich our angling community but can also provide valuable feedback for Momoi.
Get Your Hands on the Diamond: Where and How to Purchase
Momoi Diamond Braid is available at most major fishing gear retailers and various online platforms. Whether you're in the US, Europe, or Asia, a simple web search should yield several purchase options. Make sure to select the appropriate pound test and color based on your fishing needs. Also, look out for Momoi's official seal to ensure that you're getting an authentic product.
Dive Deeper with Momoi: Explore More Innovations
Beyond the Diamond Braid, Momoi offers a plethora of innovative products that cater to a wide variety of fishing needs. From different types of fishing lines, including monofilament and fluorocarbon, to fishing accessories like hooks, swivels, and rigs – the innovation doesn't stop at the Diamond Braid. So, if you've been impressed by the quality of the Diamond Braid, don't stop there! We encourage you to explore the wide range of offerings from Momoi – they might just have the perfect solution to elevate your angling experience. Cast your net wide and let's explore the depths together with Momoi!
Tags: #momoi diamond braid / #momoi diamond braid review / #momoi diamond braid generation III fishing line 8x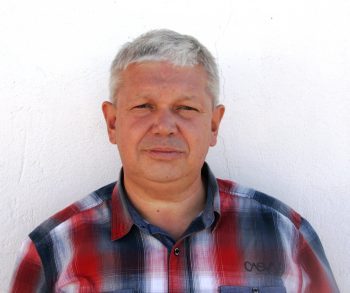 Sergio Smirnoff
Professional fisherman with 40+ years of experience.
Fishing and the ocean is a passion of my life. I am passionate about all kinds of sea fishing: fishing from the shore (spinning, float, baitcasting), from a boat, and spearfishing day and night.
I live in Tenerife (Canary Islands) for the last 10+ years and share my daily fishing experiences on my website. Many years of personal experience as a fisherman and the vast experience of my friends allow me to write professionally on any fishing topics (from choosing a flashlight and equipment to deep-sea fishing).
All of my advice is based on practical real-world experience and will be useful to both novice anglers and professionals.
Read more
about the author.
Affiliate Disclosure: FishReeler.com sometimes gets paid for listings, through sponsors or affiliate programs like Amazon, Ebay, Cabelas, Bass Pro Shop, Shimano, Daiwa, Rapala, Renn, Okuma, KastKing, etс. Clicking a link helps keep FishReeler.com free, at no extra cost to you!
About the author: Each article is verified by the fishing expert Sergio Smirnoff. The articles are written by professional and amateur fishermen with 20+ years of fishing experience.
Note: The views and opinions expressed in this article are those of the authors and do not necessarily reflect the official policy or position of any agency. The articles are for informational purposes only, share your opinions in the comments and join the fishing discussions, let's share our fishing experiences together!