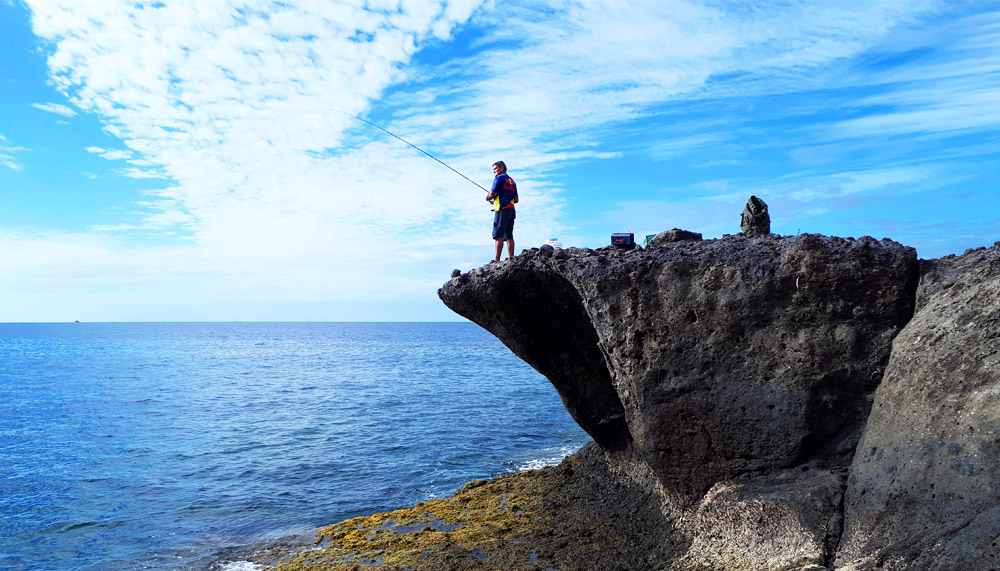 Introduction
Fishing is always an exciting pastime. That is why spinning fishing has so many fans. And with the advent of silicone lures and the advent of jigging techniques, their number has increased even more. It is usually difficult for beginners to master the jigging technique. In this article, I will explain exactly how this fishing method works. And also here I will tell you about the common mistakes when fishing with a jig.
The First Mistake of Jigging – The Choice of the Reservoir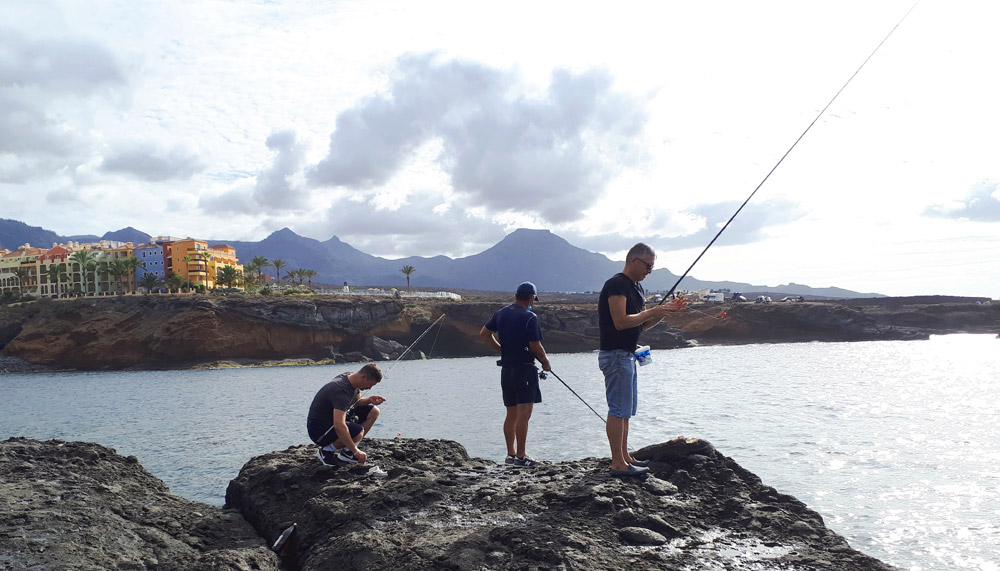 Many fishermen do not know where is the best place to jig. Because of this, they cannot get the catch and they get upset. It is most productive to a jig where there are any irregularities in the relief. The free-fall phase, which is considered the most attractive for a predator, is most clearly manifested when navigating on various edges, dumps, entrances to the pit, and exits from it. Also, effective jigging can be in snags. I would advise you to chat on thematic forums with those fishermen who often use this method of fishing. They, for sure, from their own experience have already found places where this method works. This way, you don't waste your time looking for suitable bodies of water.
The Second Mistake of Jig Fishing – Choosing a Specific Fishing Spot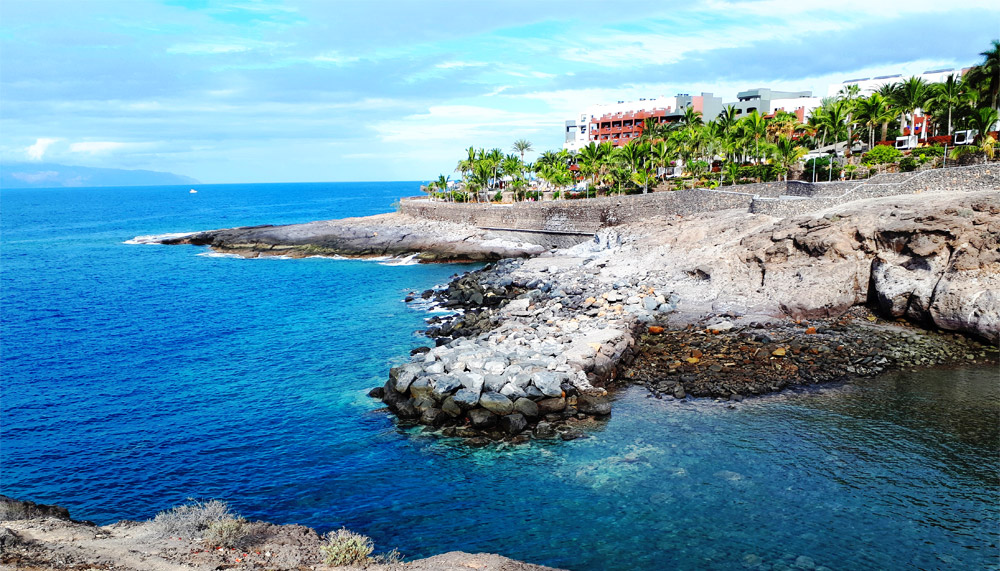 You need to decide on a place where you can test your knowledge in practice. Here you need to be able to distinguish between the favorite places of the predator where it eats, rests, or sits in ambush. Many beginners do not try to understand this issue and try to jig wherever they have to and then get frustrated. Before you go fishing, research what places are best for jigging.
Pits. There are deep sections on any body of water, but if the drop is sharp, then such a place is quite drawn to a pit. In the cold season, large schools of forage fish gather there.
A snaggy place is a favorite place for ambushes of any predator without exception. The only problem is that such places require accurate and precise fishing, otherwise you will lose all the bait on numerous hooks.
Islets of vegetation. If you find thickets at a sufficient depth and distance from the coast, then be sure that someone has set up an ambush there.
Grass edge. Castings along the grass massif are always productive, as predators also lie in ambush there.
Anomalies of the bottom, edge. Any solid bump, edge, the rocky area is a place of interest.
Bridge supports, piers, piles, hydraulic structures. All these structures attract fish like a magnet because in such places life is constantly raging.
Whirlpools under the steep bank. This is a combination of a slow current with great depth, which is so loved by zander.
Mouths of tributaries, places of the confluence of small rivers. The predator loves such places, since small fish, falling into a large river, are disoriented for several minutes.
After choosing a place, a search fishing with a heavy load is carried out, the purpose of which is to quickly draw up an approximate diagram of the water area, and, possibly, get the first bites. After that, the heavy head changes to a light one, and a spot search of promising points or those directions where there were bites are made.
5 Technical Mistakes When Fishing With A Jig
If you are a beginner and just starting to master this type of fishing, then you should read this section. If you have also been trying to master this type of fishing for a long time, but you are failing, then this information will help you change the situation. Here I have collected 5 of the most important mistakes that are made when fishing with a jig.
First Mistake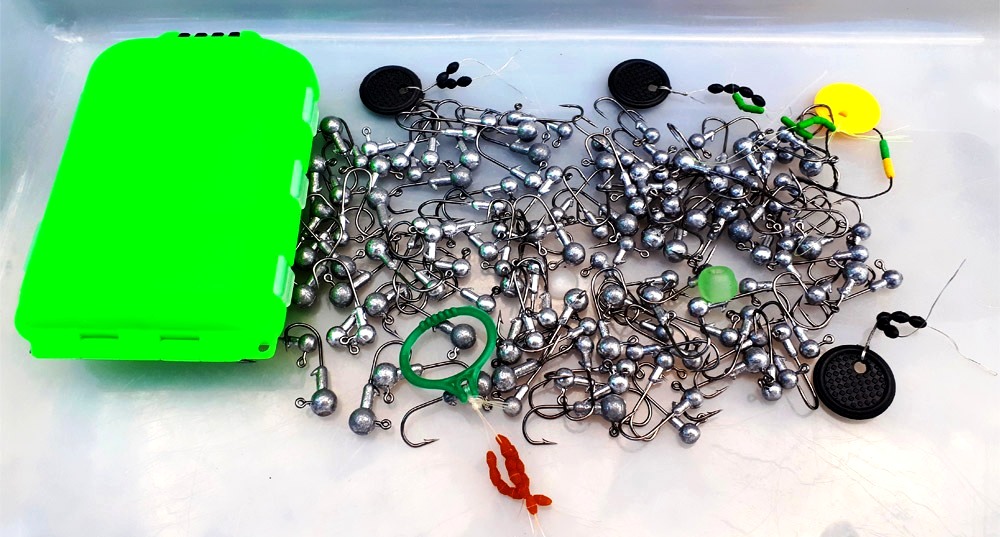 The first mistake is the incorrect selection of the weight of the load. It is important to say here that all jig fishing is built around the selection of the weight of the jig. If we take as a basis the simplest movement, the so-called "step", when we make 2 turns with the reel and wait for a pause, when the bait still falls to the bottom, the weight of the load must be selected so that during the pause, when the bait falls to the bottom, there is one and a half, two seconds.
These are the average optimal values. No more and no less, because if the bait falls for three or four seconds, then you will lose the bottom, control of the movement and therefore the weight of the load needs to be increased. And if the load falls too quickly, you will not feel or hear the falling phases at all. It doesn't matter what your depth is, one or 12 meters, the weight of the load must be selected in such a way that the time for the bait to fall to the bottom is one and a half or two seconds.
If the depth is shallow and to achieve the desired fall time you need to insert a weight of 2 grams, then it is necessary to insert 2 grams, and not 5 or 7. Many make such a mistake. Some fishermen believe that if they have a very thick cord or if they have a spinning test of up to 30 grams and they will not be able to throw 2 grams. But that's another question. Here it is already a matter of an unsuitable unbalanced tackle for these conditions.
Or if the depth at the fishing point is 12 meters, then you need to put a load, for example, 25 grams, not 16, and wait until the bait falls to the bottom. It is not right. Of course, there are some exceptions to the rule, when, for example, you need the lure to sail a little more to catch pike. But these are all little things, the understanding of which will come to you with experience.
The most important rule here is to achieve the bait fall time of one and a half, two seconds! And also, most fishermen do not succeed in jigging due to an incorrectly selected load or if it is too large or light, which can be carried away by the current.
Second Mistake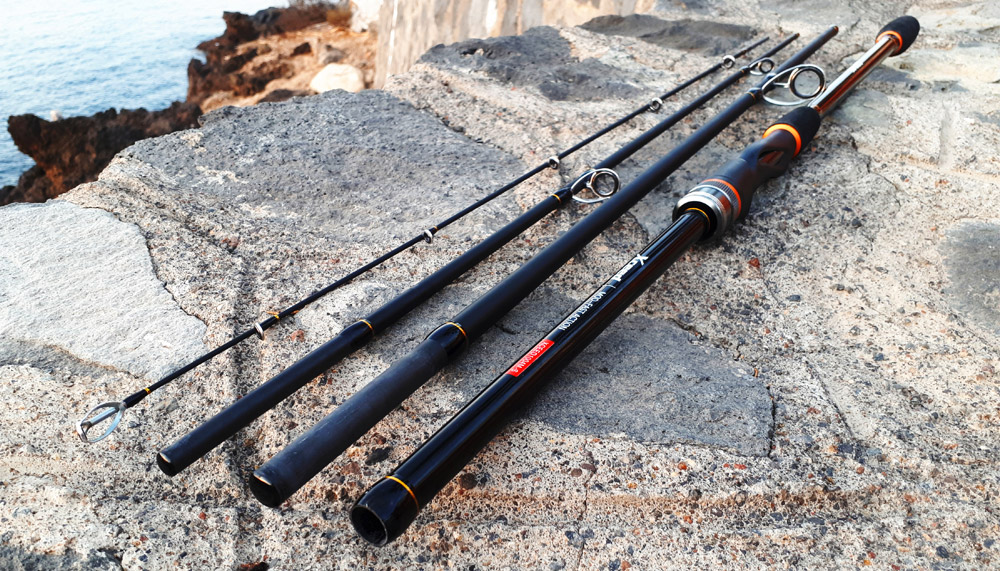 The second mistake is the incorrectly selected spinning rod. Today, most manufacturers already understand what kind of spinning rods fishermen need. And today it is not a problem even from the budget segment to buy a suitable spinning rod with an extra fast action, which is needed for jigging. I recommend choosing a longer rod for jigging. The optimal and universal length of a spinning rod for a jig is 2.40-2.50. Thus, the spinning rod should be long enough, while still being rigid.
Thus, it will be much more convenient for you to perform various types of postings, for example, it is much more convenient to carry out the same explosions of the bait from the bottom with a long and hard spinning rod. And also with such a spinning rod, it is more convenient to perform hooking, punch through the bony mouth of a pike perch, and the like. Many fishermen mistakenly have inherently bad spinning rods with the wrong action that will fail. Therefore, if you want to jig successfully, choose the right spinning rod for your jig.
Third Mistake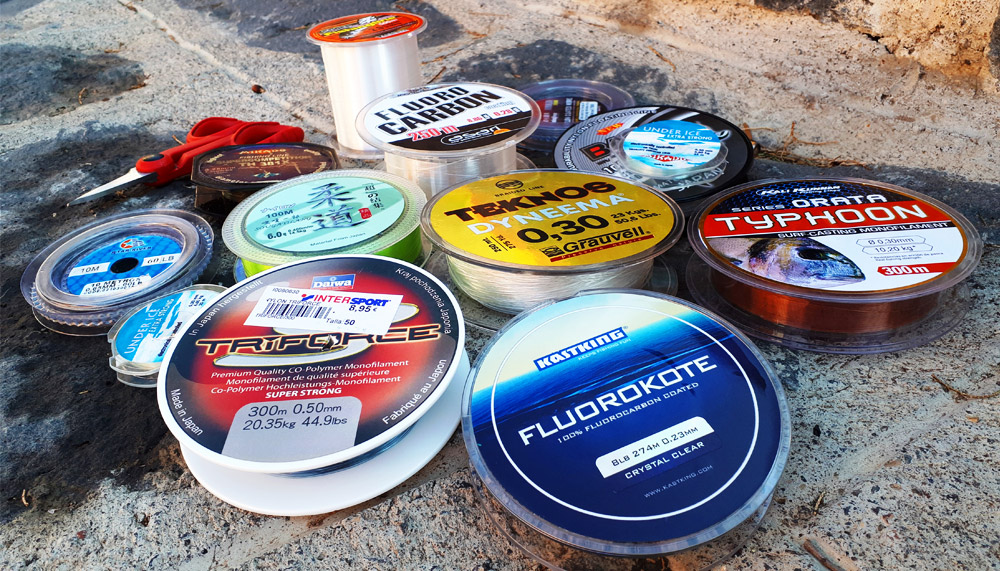 The next mistake is choosing the wrong braided fishing line for jig fishing. Some fishermen still reel in a line for such fishing. I will say right away that the line is not suitable because it has extensibility and thus you lose sensitivity. And this is one of the main advantages when fishing with a jig. The mistake is that many people pick up too strong, thick cord. Many people worry that if they catch a fish weighing 10 kg, and they have a cord with a break of 5 kg, the fish will break the cord.
But do not worry, the reels have long invented friction brake, thanks to which the cord with a breaking load of 2 kg can catch a fish weighing 10 kg. But, when you use the cord that is too thick, you lose the sensitivity of the tackle, and your casting will no longer be the same. And this greatly affects the quality of fishing. In addition, many are trying to save money and buy cords of unknown brands of unknown quality. Quality is out of the question here. But that doesn't mean you have to buy expensive fishing cords and lines. There are many good manufacturers on the market today who are not overpriced. The main thing is that the cord is strong and durable.
Fourth Mistake
Another mistake is doing the movement incorrectly. The fisherman has no movement control, no understanding of what is going with the bait, when it falls, it lies on the bottom. Accordingly, the fisherman does not understand when the posting happens to him. The jigging step I already mentioned is very simple. Two turns of the coil, a pause, and during a pause, the bait sinks and falls to the bottom. You see the touch of the bottom and do the same: two turns of the reel, the bait rises above the bottom, then falls to the bottom. This is how the entire movement is performed.
You can add undermining, or one undermining at the start of the movement, or two undermining for each revolution of the reel. It would seem that everything is very simple, but many people make various mistakes. They consist in the fact that fishermen have no understanding at all of what they are doing, why and in what sequence what needs to be done. For example, during movement, they don't have the proper line tension. The bait falls, the line sags for some reason, and because of this, they do not feel anything. Also, the fisherman may not understand when the bait fell to the bottom or did not fall, or lay on the grass or hung on a branch. In general, the fisherman has no understanding and control.
To learn how to jig, you need to understand just a few things, such as what weight to pick up and understand what happens to the bait during movement. If you do everything correctly, then you have a stretched cord during the pause and then you will not miss a bite. When you feel a bite, take a sweep. Learning to understand all this takes practice and training. I advise you to stand on a sandy beach where there are no current or other factors that will interfere with you. And there you just jig the reel for two turns with the bait falling.
And the main thing is that during the fall you have one and a half, two seconds and that you generally understand everything that you are doing: when the bait is sinking, your line is stretched. When the bait has fallen, your line is sagging. Also, in most cases, this is all clearly visible on the tip of the fishing rod. When the bait falls, the tip curls slightly. When the bait fell and touched the bottom, the tip squeezed out slightly. With practice, you will gain understanding and the first catch of fish will not keep you waiting.
Fifth Mistake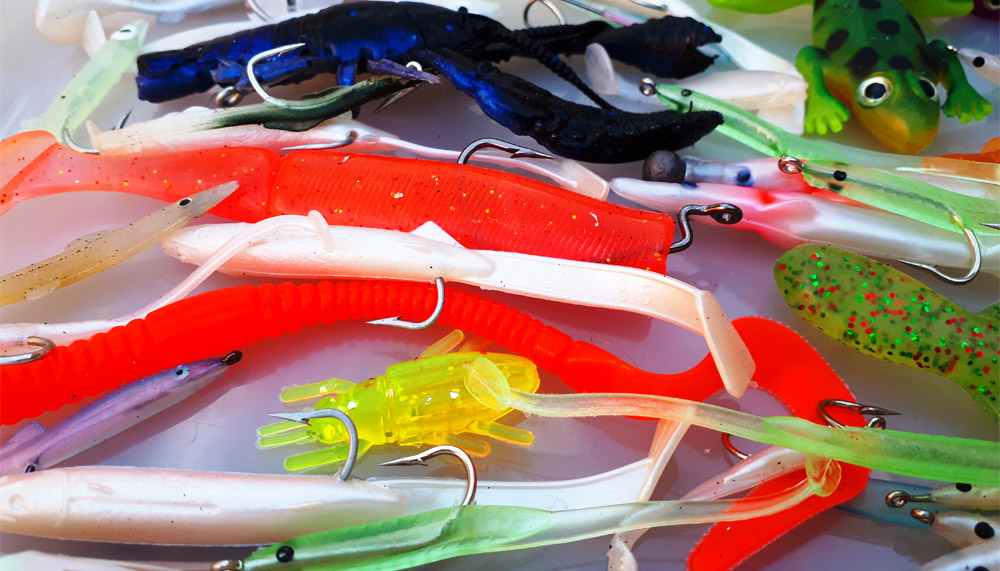 And so, the last mistake is the choice of baits. For example, when fishing for perch, I often meet people with very rough fish. For example, many people have a carbine much larger than my bait along with a load. And it is clear that with such a carbine, there is still a load of incomprehensible size and incomprehensible bait. People want to catch something, but nothing bites them. Thus, when fishing for perch, it is best to use small lures of 1.5-2 inches.
For example, if you choose a small fishtail, 1.5-2 inches, you will not go wrong. Small fish weighing 15-20 grams, as well as adults weighing 300-400 grams, will bite on such a bait. And if you put a huge rough bait, there is a high probability that nothing will bite you. You should also have a neat installation. This is, for example, a thick fluorocarbon with a small fastener.
FAQ – Mistakes in Jig Fishing
Conclusion:
Jig fishing is the most catchy advanced spinning technique. If you are just planning to do jig fishing, but do not know where to start, then this article has everything to get you started. I hope that after reading this article, you have found your mistakes and now you can easily fix them. Good luck!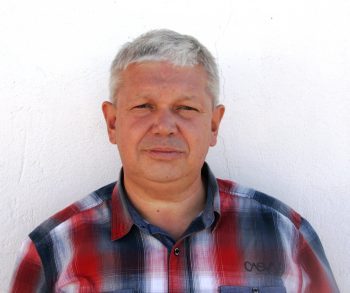 Sergio Smirnoff
Professional fisherman with 40+ years of experience.
Fishing and the ocean is a passion of my life. I am passionate about all kinds of sea fishing: fishing from the shore (spinning, float, baitcasting), from a boat, and spearfishing day and night.
I live in Tenerife (Canary Islands) for the last 10+ years and share my daily fishing experiences on my website. Many years of personal experience as a fisherman and the vast experience of my friends allow me to write professionally on any fishing topics (from choosing a flashlight and equipment to deep-sea fishing).
All of my advice is based on practical real-world experience and will be useful to both novice anglers and professionals.
Read more
about the author.
Affiliate Disclosure: FishReeler.com sometimes gets paid for listings, through sponsors or affiliate programs like Amazon, Ebay, Cabelas, Bass Pro Shop, Shimano, Daiwa, Rapala, Renn, Okuma, KastKing, etс. Clicking a link helps keep FishReeler.com free, at no extra cost to you!
About the author: Each article is verified by the fishing expert Sergio Smirnoff. The articles are written by professional and amateur fishermen with 20+ years of fishing experience.
Note: The views and opinions expressed in this article are those of the authors and do not necessarily reflect the official policy or position of any agency. The articles are for informational purposes only, share your opinions in the comments and join the fishing discussions, let's share our fishing experiences together!