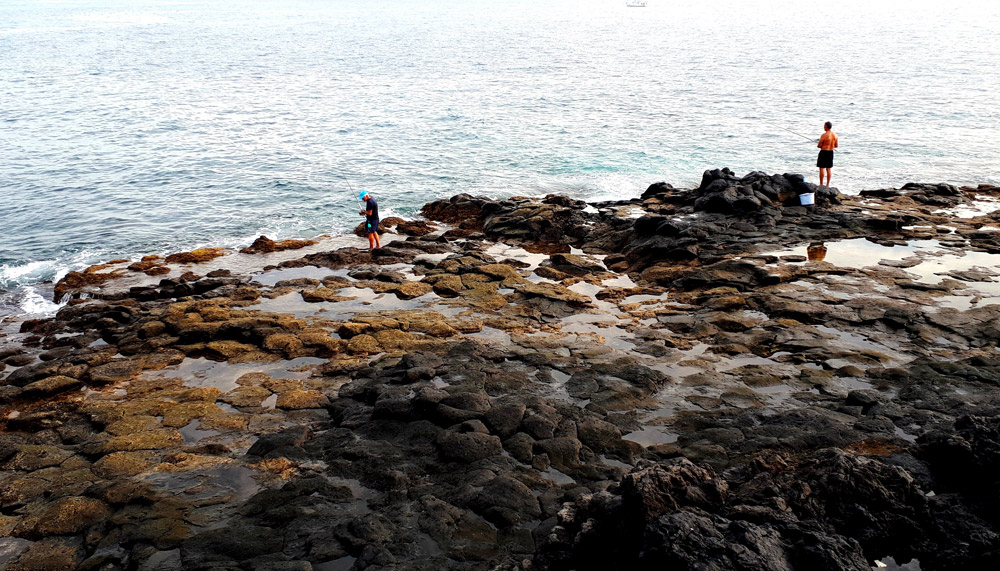 Selecting The Right Rod
It's time to go fishing! But before you head out the door, make sure you have your fishing rod. Choosing a fishing rod can be confusing for beginners because there are so many options available. Whether you're looking for an affordable pole or one with more features, we'll break down what you need to know. We also offer reviews of top-rated rods that will help take some of the guesswork out of this process and will give you peace of mind knowing that your choice is well informed.
When you are fishing for the first time, everything is fresh and exciting. You are not sure what to do or how to get started. And if you go fishing for the first time with an experienced angler there might be a lot of things that will confuse you. So fishing can seem difficult when you just start in this hobby that so many people love.
But once you get the hang of it, even without all the tips and tricks your friend gave you, it becomes easy and fun! All you need is some patience and determination, so keep reading to know how to choose a fishing rod for yourself when you are just starting out!
The size of your fishing rod should match the size of your fish to catch. This means that if you are fishing for smaller fish, you should use a lighter rod; and if you are catching bigger fish, your rod should be thicker.
Fishing rods come in different lengths, so choose the size of your rod depending on what type of water body you are fishing in. If it is a small pond or stream, a one-meter-long rod would be sufficient. But if you are fishing in a large lake or sea, go for two-meter-long rods as they have enough strength to hold out heavyweights without snapping into pieces easily.
Fish tend to nibble at little worms that sit near the water surface. So when choosing bait, try using lures that float rather than sinking ones. And also do not forget to check for the weight of the lures. It should be lighter so that when you cast out your line with its help, it does not bring along the bottom of the pond or lake with it! Weighted lures are good for big fishes because they tend to dive deep into the water.
You also have to consider how long you would like your fishing rod to be. As a general rule of thumb, the length of your fishing rod should roughly correspond with the size of your body. If you are a tall person or roughly six feet in height, it is better to use longer rods as they give more leverage and make fishing simpler for you.
There are so many different fishing rods available on the market, and they all have their own benefits and drawbacks. That is why we created this guide to help you choose the perfect fishing pole for you!
Choosing fishing rods can be a difficult decision, there are many factors to consider. The fishing rod you choose will depend on the fishing technique you plan on using, your fishing environment, and your personal preference. When choosing a fishing pole, remember that heavier fishing rods tend to be stiffer than lighter fishing rods which means they may not cast as well in windy conditions or if it's hard to keep your balance when standing up.
Read on for more information about what makes fishing rods unique and which fishing poles are best suited for different situations!
Things To Consider When Choosing A Fishing Rod:
Fishing technique.
Fishing environment.
Personal preference.
Weight of the fishing rod.
What'S The Right Fishing Rod Length?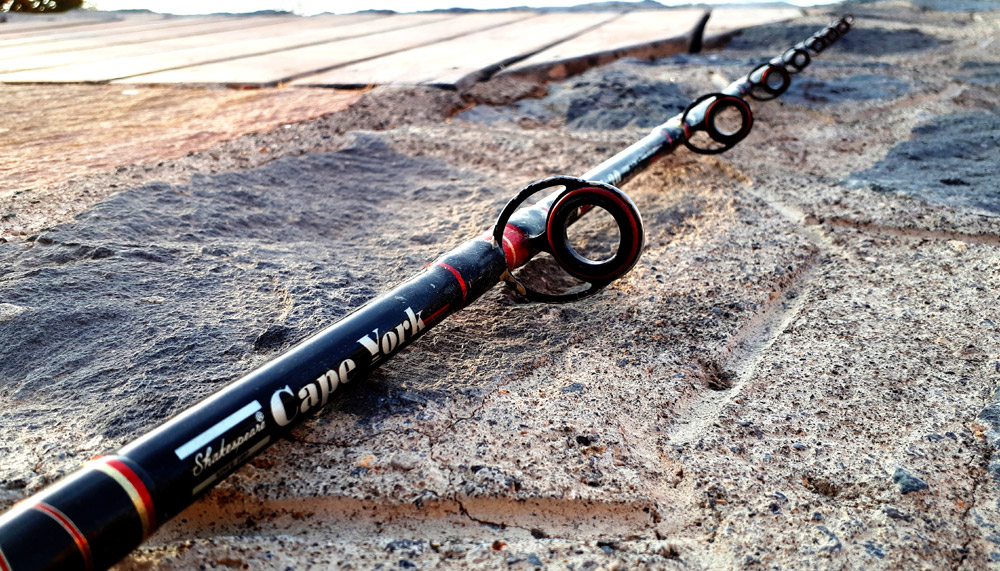 The fishing rod should be the proper length for your height and weight. For example, if you are tall or heavy you would use a longer fishing pole than someone who is short or skinny.
The fishing rod should be the proper length for your height and weight. For example, if you are tall or heavy you would use a longer fishing pole than someone who is short or skinny.
When choosing a fishing rod, there are two main things to consider: the power of the rod and the length of the rod. The power is measured in pounds, whereas length is generally measured in feet. For beginners, manufacturers often recommend light-power rods that are 5'6″ or less for easier casting. You can find these smaller rods at Amazon, eBay, Walmart, or any sporting goods store.
Fishing rods with more power allow you to cast out farther but come at a cost of increased difficulty when casting because they require more force behind your casts to create adequate action (also known as "rod bend"). These heavier fishing rods also make it much harder to lift them off the ground when they're not being used – if you try, you'll end up pulling them out of the ground and risk breaking them. Additionally, strong rods are more expensive – but considering that a cheap fishing rod costs less than $20, it's probably worth investing in one that has some durability if you're going to be using it regularly.
Top Three Things To Consider Before You Buy a Fishing Rod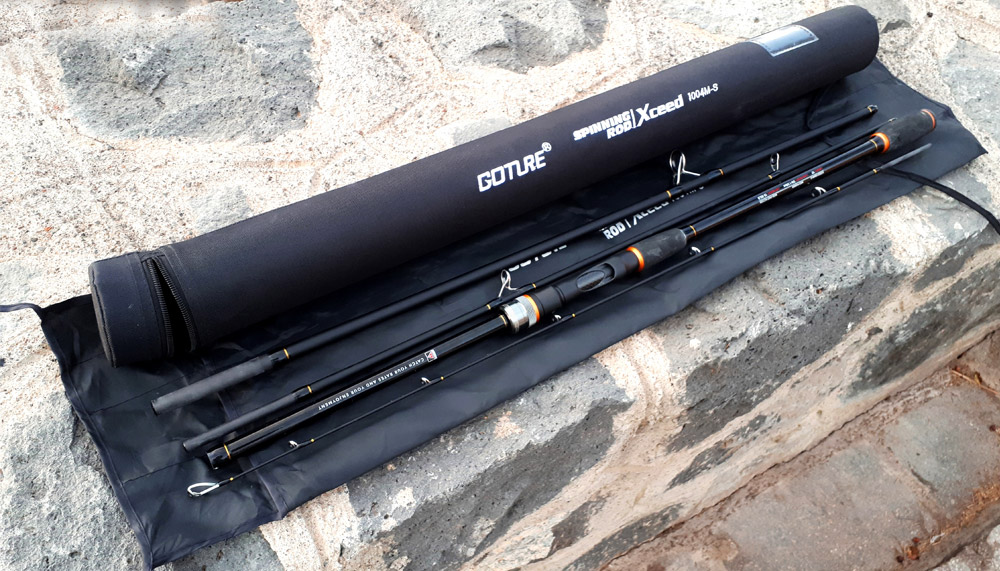 Rod Power: The strength of your rod is often measured in pounds, where light rods equate to 1-2 pounds and heavy rods can go all the way up to 20 pounds. The type of fish you'll be catching will determine what range is best for you. If you're an experienced fisherman who enjoys casting out into deeper waters with larger lures or bait, you'll probably benefit from a heavier rod. This can help you cover a wider range and make it easier to reel in larger fish. For beginner fishermen, however, light rods are generally recommended because they're almost always less powerful than their heavy counterparts.
Rod Length: Just as important as your rod's power is its length. Generally speaking, beginners should look for shorter rods that are 5'6″ or less. His or her casting motion will be much more fluid with a shorter pole since the distance required to move the arm up and down is significantly reduced. Longer fishing rods extend your reach but require more force behind your casts – if you're still learning how to cast correctly, those few feet could mean missing the hook.
Reel: Rods traditionally come paired with a spinning reel, but some models offer the option to switch out the pole and add a spin cast reel instead. Although it's not necessary that you have both types of reels on hand, we recommend having at least one of each because they're designed for different situations and can provide an advantage when fishing certain types of terrain. When choosing your rod and reel set, consider where you plan to fish most often – if you'll be mostly casting into deep waters or hilly areas, you might benefit from a spin cast reel that has greater precision at longer distances. If your primary fishery is located in shallow waters or flat areas, then a spinning reel will give you more flexibility and make it easier to walk along the nearby shoreline.
As a beginner, there can seem to be many aspects of this hobby that will stump you. But when you keep these tips in mind before buying your first fishing rod, things become simple! You can try out different types of lures and weights if you want to experiment around with your baits until you find one that attracts fish most efficiently. The most important part about any type of fishing is having fun while doing it! So enjoy every moment outdoors by the side of your favorite pond or lake, be it fishing or camping!
How To Choose A Fishing Rod Material?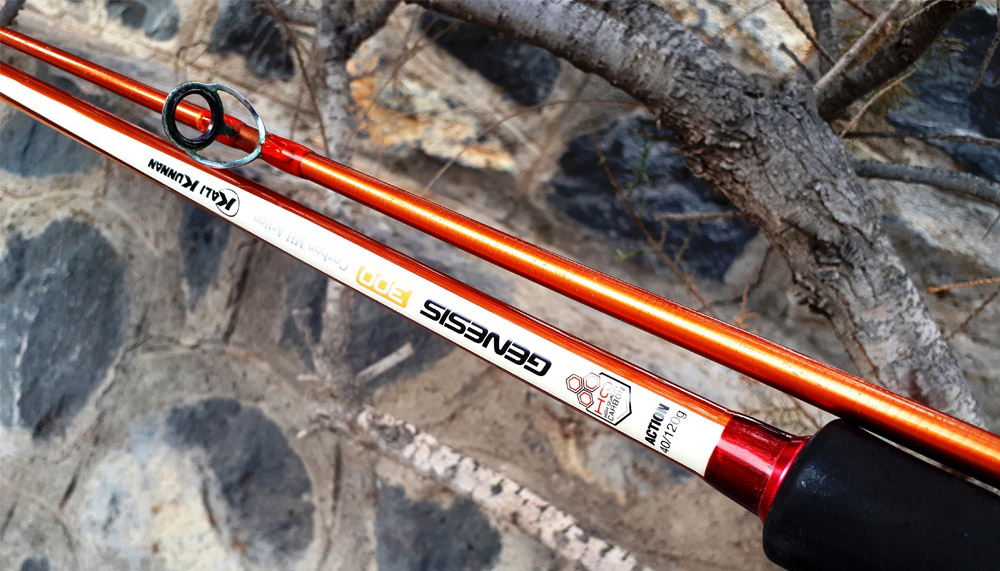 The material affects the sensitivity, weight, strength, and durability of your fishing rod:
Bamboo fishing rods are considered one of the lightest fishing pole materials. This makes it a very good choice for fishing in windy conditions where you need every ounce of help that you can get to combat Mother Nature! It is also a favorite among lure casters who use this material because its lighter weight allows them to cast longer distances with smaller, more delicate lures.
Carbon fiber fishing poles have superior strength and durability when compared to other rod fishing pole materials used today.
Fiberglass fishing poles are great all-around choices since they're made from high-quality resin polymers which make them strong but lightweight at the same time making your arm muscles not work as hard while fighting those big fish either on spinning or fishing reels. Another reason why fishing poles made of fiberglass make great choices is that they are very inexpensive compared to some other fishing pole materials while still being quite durable too!
Graphite fishing rods have a lightweight design but some anglers complain about the durability when used in saltwater environments because graphites can bend and snap easier than most fishing rod materials if not handled properly.
I recommend using spinning equipment with bamboo, carbon, or fiberglass fishing rods since you hardly need any force at all when using these types of lures which makes it much more comfortable on your arm muscles for hours out there enjoying nature's beauty while battling those big fish!
Choosing Rod To Match Your Preferred Fishing Method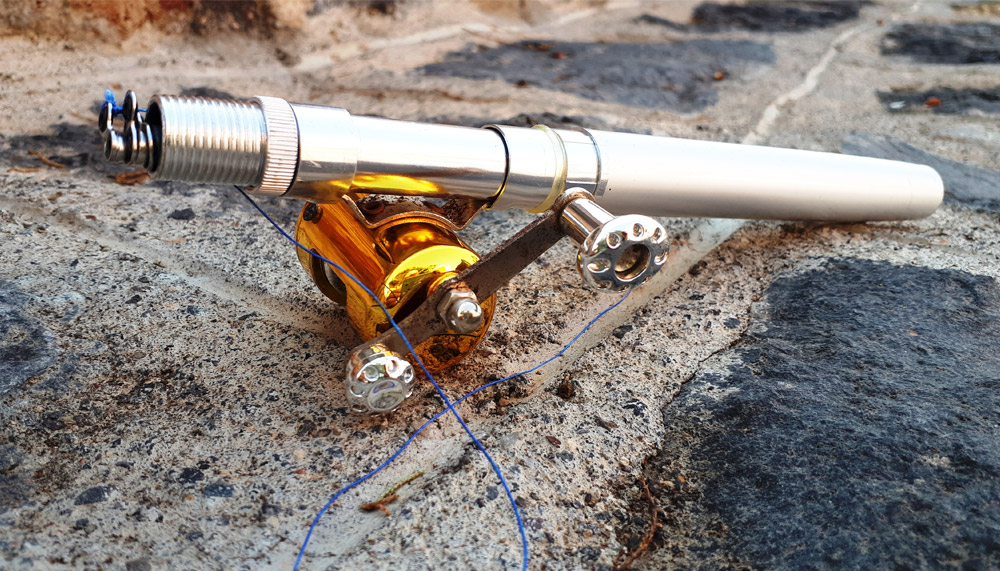 Types of fishing rods:
Spinning Rods.
Baitcasting Rods.
Surf Rods.
Telescopic Rods.
Overhead Rods.
Fly Rods.
Kids Rods.
Fishing Rod Action & Rod Power:
Fast (Heavy) Action.
Medium Action.
Slow (Light) Action.
Conclusion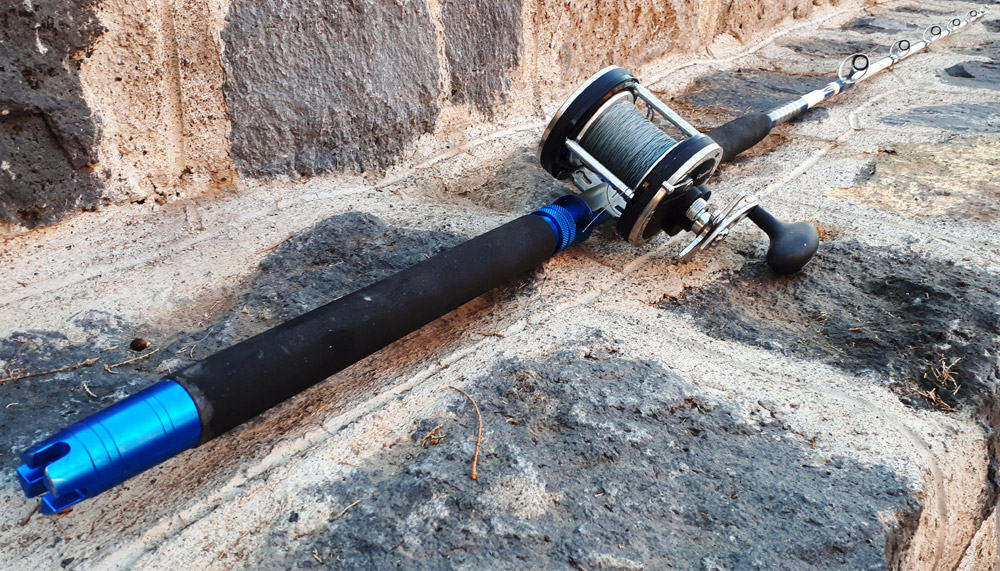 To make the best decision about which fishing rod to buy, you need to know what your needs are. What type of fish do you plan on catching? How often will you be out? Where are most of your trips going to take place? These questions should help narrow down the wide variety of rods available and give you a better idea if one is right for you or not.
If your goal is catching trout or other smaller-sized fishes, then use the lighter gear including small rods and light lures such as flies or spinners.
You can also try using ultralight spinning tackle which allows for casting long distances without getting too much air resistance from the line and lure combination – this technique would be particularly helpful if you plan on targeting more than one fish at once!
For a larger game like salmon, halibut, tuna, or even shark that require heavier gear because they are strong fighters requiring stronger lines and heavy reels capable of bringing them in.
If you plan on fishing only in small ponds, streams, or lakes for smaller fish, one-meter-long rods should be fine. But if you are fishing near structures like docks and big rocks, choose longer rods (2 meters) since they provide better leverage while keeping your line at a safe distance from the structure.
If you plan on storing the rod often then telescopic rods are best for you because of their space-saving nature, but consider that they might be heavier than other varieties!
Make sure to experiment with different types of lures and weights when fishing to find out what works best for your needs.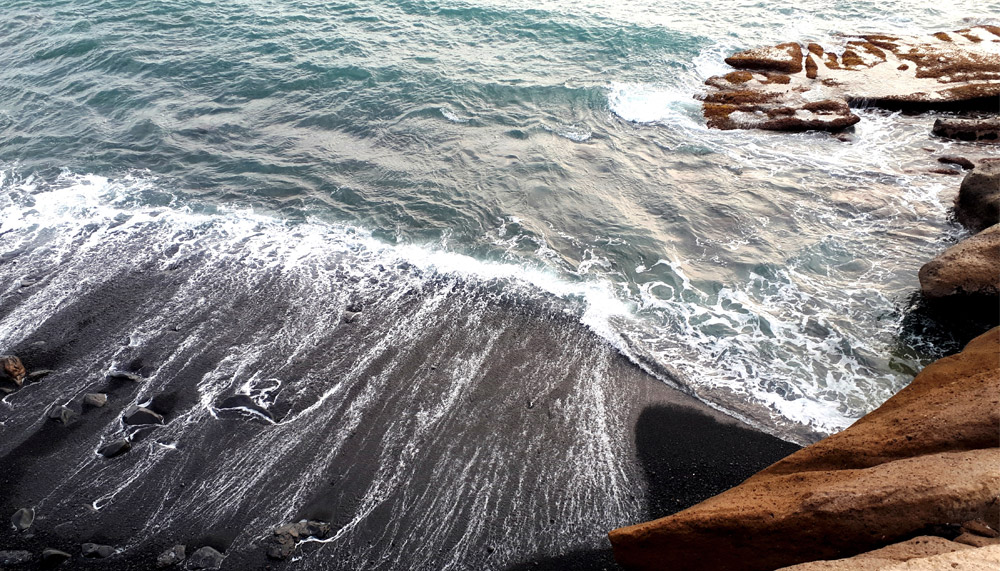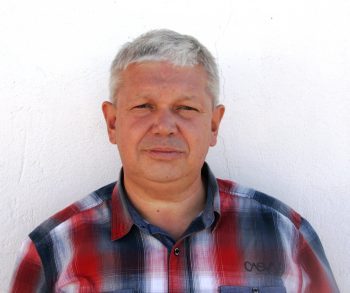 Sergio Smirnoff
Professional fisherman with 40+ years of experience.
Fishing and the ocean is a passion of my life. I am passionate about all kinds of sea fishing: fishing from the shore (spinning, float, baitcasting), from a boat, and spearfishing day and night.
I live in Tenerife (Canary Islands) for the last 10+ years and share my daily fishing experiences on my website. Many years of personal experience as a fisherman and the vast experience of my friends allow me to write professionally on any fishing topics (from choosing a flashlight and equipment to deep-sea fishing).
All of my advice is based on practical real-world experience and will be useful to both novice anglers and professionals.
Read more
about the author.
Affiliate Disclosure: FishReeler.com sometimes gets paid for listings, through sponsors or affiliate programs like Amazon, Ebay, Cabelas, Bass Pro Shop, Shimano, Daiwa, Rapala, Renn, Okuma, KastKing, etс. Clicking a link helps keep FishReeler.com free, at no extra cost to you!
About the author: Each article is verified by the fishing expert Sergio Smirnoff. The articles are written by professional and amateur fishermen with 20+ years of fishing experience.
Note: The views and opinions expressed in this article are those of the authors and do not necessarily reflect the official policy or position of any agency. The articles are for informational purposes only, share your opinions in the comments and join the fishing discussions, let's share our fishing experiences together!